Mighty Me, The story of a second chance, love and how a transplant can change lives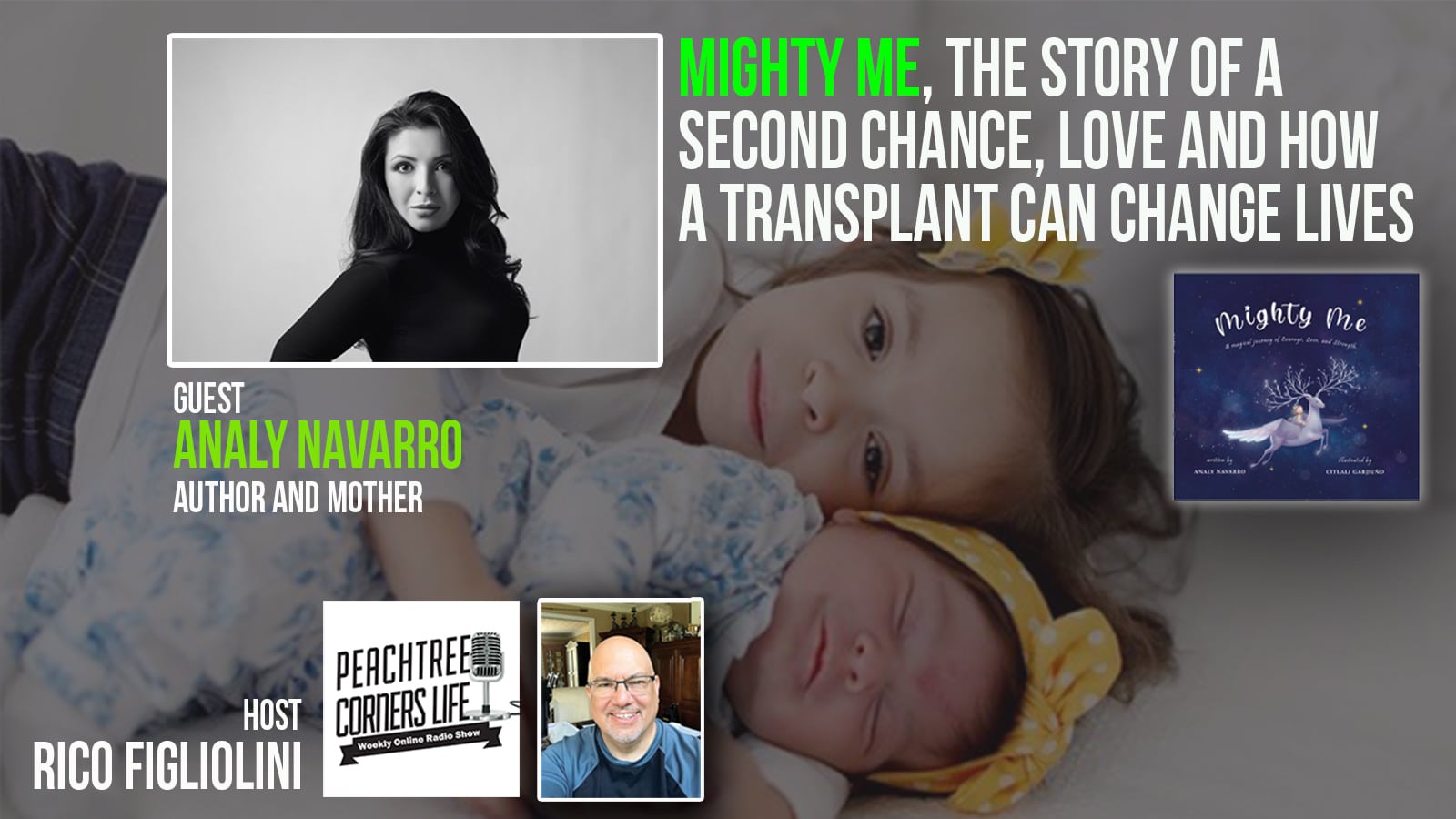 In this episode of Peachtree Corners Life, we hear from Analy Navarro, a mother, and author of the book "Mighty Me." A resident of Peachtree Corners and first-time author, her new children's book tells the story of how she became a living organ donor for her daughter.
Navarro became her daughter's living donor in 2018 and allowed this transformative experience to guide her into a new career as an author, an advocate for organ donation, and a leader in raising awareness and funds for Biliary Atresia.
Listen in to hear Rico and Analy talk about the journey of this amazing family.
Resources:
Organ Donor Information: https://www.organdonor.gov
"Mighty Me" Book on Amazon: https://www.amazon.com/Mighty-Me-Magical-Journey-Strength/dp/057891896X
Analy's Social Media: @the_a_navarro
Timestamp:
[00:00:30] – Intro
[00:02:17] – How Analy and Julia's Journey Started
[00:05:20] – The Process of the Donation
[00:08:20] – The Importance of Organ Donations
[00:11:11] – Post Surgery and Family Support
[00:16:33] – The Idea Behind "Mighty Me"
[00:18:09] – New and Other Books
[00:20:42] – Funding Biliary Atresia Research
[00:22:31] – Where to Find Analy and The Book
[00:25:10] – Closing
"Thankfully the team that we had at Egleston and CHOA was amazing and they were able to educate us at every level about what the disease was about, what to expect, what the procedures were going to be, what our options were. And so we're just so incredibly thankful with Children's and everything that they've been able to do for us and for our family and give life back to our daughter."

Analya Navarro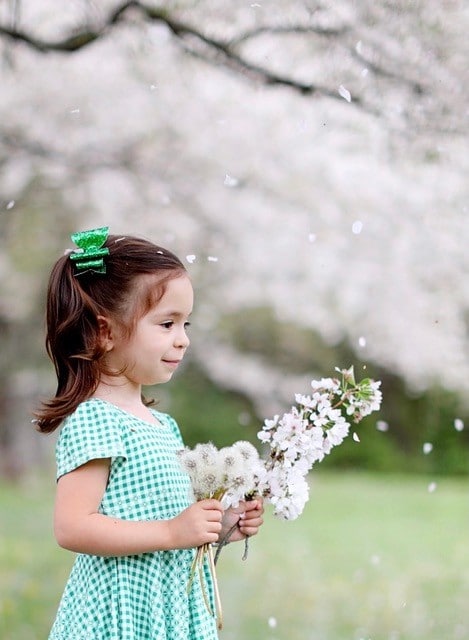 Podcast transcript
[00:00:30] Rico: Hi everyone. This is Rico Figliolini, host of Peachtree Corners Life. Today, we have a special guest, I'll bring her on shortly. Our sponsor of the podcast and this family podcast is Peachtree Corners Magazine. Which is coming out. We just put that to the printer this week and we'll have our issues hitting the mailboxes sometime next week, middle of next week I think. So check it out. It's one of our biggest issues and we're talking about holidays in Peachtree Corners along with a lot of other stories in there. But today's podcast is an important podcast. It deals with a mother and author and her child. But let me start off a little bit with some stats that you all should be aware of. 106,868. That's the number of men, women, and children on the national transplant list. According to the OrganDonor.gov site. Every year, certain amount get to have a transplant, but it's a smaller number then what's on the list. Last year alone, only 39,000 transplants were performed. That means that about 8 lives almost every day pass because there's not enough living or past life donors to be able to help with the situation. Today's guest is an author, a mother. She's a mother first, became an author because of the journey she's had. She's a resident of Peachtree Corners and she is a first time author. And the journey she's had with her daughter that inspired that book because the child had to have a transplant as well. And because there weren't the right amount of people or actually the right person to donate or the right organ available, her mom became the living donor in 2018. And that inspired this book and our conversation today. So let me, bring her on, her name is Analy Navarro. Hey Analy, nice to have you on.
[00:02:16] Analy: Hi, thank you for having me.
[00:02:17] Rico: Sure. So tell us a little bit about the journey that you had with your daughter. And that must be tough because at some point, you were looking for donors. But then you had to make that decision because no donor organs were available that matched. Maybe not a tough decision for a mother, I don't know. I'm a father of three kids and I think I would feel the same way. And I certainly would do what needed to be done to save my child. So tell us a little bit about what that journey was like for you and how that started.
[00:02:47] Analy: So our daughter, Julia she's a first born and when she was almost four months old, she was diagnosed with Biliary Atresia. And that is a rare condition that about one in 10,000 babies are born with here in the US. What that meant is that she was inevitably going to need a liver transplant, and she was going to go into the waiting list. There is a procedure called a Kasai procedure that can be done to help elongate the life of the liver, the native liver. Unfortunately, my daughter was diagnosed too late to be able to qualify for that procedure. Our pediatrician initially missed it and she was diagnosed at almost four months. So at that point, having that Kasai procedure, it was only like a 25% success rate. And so we decided that it was best to just wait for a transplant. We ended up being listed and waiting on a transplant. And we were at the top of the waiting list for a child. Unfortunately, one didn't come. And maybe not unfortunately, but just one didn't come. Initially, when we were told that she was going to need a liver transplant we immediately asked, is that something that we ourselves can donate to her? And thankfully the liver is one of the few organs that you are able to be a living donor for. And so we went through the process and I was able to be her donor. It was a very extensive process to be able to qualify as a donor. And it happened here in Atlanta. So she was at Egleston and I was at Emory University Hospital. They collaborate and they are one of the few places in the country that are able to do living donors. And we are so fortunate to be here in Atlanta where that was possible.
[00:04:37] Rico: Wow. Unbelievable. That's fortunate that you were able to be in the right place. It's almost like God's hands, put that there.
[00:04:44] Analy: Exactly. It was tough times, but we were at the right place and we were fortunate enough to be able to be at a place where they could do the procedure and where I could also be a living donor. And I was fortunate enough to be a match for her. They are many parents that have to end up waiting for an organ donor because neither a family member or themselves are able to donate for whatever reason. So they just have to sit there and wait. And that's a very painful and just dreadful wait for you to just sit there and watch your child deteriorate.
[00:05:20] Rico: Now, most people may not understand this, a certain portion of your liver that was donated. Obviously not your whole liver cause yeah. So what is it? It's like 25%? They find a portion of it that needs to be donated, right?
[00:05:34] Analy: Yeah. So for Julia, I had to undergo about, I think it was like a two, three day series of tests at Emory. Everything from blood work to scans. I mean, they look at everything. You have to be in optimal health in order to be a donor. And then aside from that, you also have to have the perfect liver. And like I said, it's, it was a miracle that I was able to donate to her and that we were at a place where they could do it.
[00:06:00] Rico: Wow. So how long was the process from the point where you went under to the point where it was completed?
[00:06:07] Analy: So I went in at around five o'clock in the morning. Before I went to Emory, I went to CHOA, to Egleston to see her before the procedure. And I was able to give her a hug and a kiss, and then I walked across the street to Emory. And then from there on, I think it was about, I remember very little of it. It's about an eight hour procedure for myself. And halfway through it, that's when they brought her in and then they started to open her up and get her ready and get the native liver out in order to put my half in there or my portion.
[00:06:41] Rico: So that was 2018, that was three years ago. How old is your daughter now?
[00:06:45] Analy: She's four. And her fourth anniversary is coming up in March the 26th. And every year we celebrate it as if it were her birthday, because it is a sort of rebirth.
[00:06:56] Rico: Is she aware of what happened? How aware is she of everything?
[00:07:02] Analy: Oh yeah, she knows the whole story. And that's why the book was born. I wanted to make sure that she knew what she had been through. And I wanted her to feel empowered and own her story. So I want her to be able to share what she has journeyed through and understand the importance and how strong and mighty she is. At the time, she was only seven months old. But since I can remember, I've always told her that she has a small portion of mom in her belly. And that it was something that she braved through. And that's how the book came about. I started telling her all these different stories. And I said, what's a good way to present this to a child and to help her understand what it is that she's been through at such a young age. And I was not able to find a book or anything that would, you know, that she could see herself in. So I went ahead and I decided, you know what, I'm going to write a book because she's not the only child that has had a transplant and she's not the only child that a parent needs to have this type of discussion with. And sometimes it's not the child per se. It might be a brother, it might be a friend, it might be a grandparent that had to have a transplant. So this is a good way to present it to them and open that conversation and start that important dialogue about organ donation.
[00:08:20] Rico: It's amazing. And the book is Mighty Me. Just bought that off Barnes and noble. So everyone should go out. We'll have the link in the show notes and stuff. It's a great book. Well-written, beautifully explained actually. Very well done. The artwork is phenomenal. So I think you have a great book there and a great story, obviously. So I'm glad that you were able to do this. Unfortunately, not every parent is able to do this, like you said. And it's very difficult to find donors online and because of COVID. And you were fortunate also, that was the other thing, 2018 was pre COVID. So when COVID came about, living donors, that dropped. The amount of living donor donations dropped by far. And so there was a push to do donors after death. And that's been, I think that's actually been at the highest level, I think in 2020. Something like that, than ever before.
[00:09:07] Analy: The important point that you're bringing up, because we are one of the happy stories when it comes to Biliary Atresia. Unfortunately, and it's very heartbreaking, I've seen too many children pass away and die either one because they didn't have a donor that came in on time. Or two, it's such an aggressive disease that it's hard to get them to the point. It's such a fine line between being sick enough to qualify for a transplant and being healthy enough to be able to receive the transplant. And some centers might not have as much experience. And then, so we end up with parents going and traveling to other places to be able to receive a transplant as well. On top of the fact that some centers don't actually do living donors. It's so important to start building that awareness about how important it is to become a donor, but then also that there is the option to be a living donor. And as you pointed out at the beginning, there's a long list of people waiting to receive an organ such as the liver. And many of those people on the waiting list are actually pediatric patients and tiny babies. Julia was only seven months old when she received her transplant. So there are babies waiting on different organs that sometimes we, we don't think about because we don't, when we think of somebody waiting on an organ, we picture an adult. We don't picture a child or a newborn or a baby. But, you know, it's important to keep that in mind and become aware that we are able to save people's lives and leave a legacy behind. One that is of love and of life to a child or an adult.
[00:10:45] Rico: You have beautiful kids. I've just put the picture on so that people can see. Beautiful kids. Here's another shot actually, and this is you and Julia
[00:10:55] Analy: Julia, yes. And I've gotten many questions from people wanting to be living donors. Especially women that have wanted to donate to a parent or to a sibling, and being pregnant and having a child after being an organ donor.
[00:11:11] Rico: And you're a great advocate for it because you've been through the process. But let me take a step back also, because there's dangers in everything that's done in this world. Especially when it comes to transplants. Rejection of the organ donation and all that. So how long was your daughter actually under observation after the surgery was done?
[00:11:28] Analy: So she was there for about a week and a half, almost two weeks. She had some issues post transplant with her breathing. But it was because of her Biliary Atresia, she developed cirrhosis of the liver. So before she received the transplant, she was yellow. And I wish I would've sent you those pictures, but she was extremely yellow because her bilirubin level was extremely high. And so as soon as my portion of the liver went in, within a couple of hours, you could just see her looking so much healthier and her skin color completely changed. It was, it's amazing to see.
[00:12:04] Rico: It's a bit of a miracle to be able to see that. And especially everything that you've gone through. I imagine the family circled round and was supportive of everything?
[00:12:14] Analy: Oh yeah, for sure. My husband, he was amazing. I, I always say that I had the easiest portion in all of this because I was in the hospital. And he's the one that had to send me out to be the donor and go under the knife. And then after that run to CHOA and take care of her daughter and then send her off. And I can't even imagine what he was going through, waiting on me to be done with my part of the procedure. And for her to come out at the end and be well. For both of us to be well. And then take care of both of us at the same time, too. Thankfully like you pointed out, we have a strong support system and our families are here and they were able to take turns and watch me. And then also have him stay with her at the hospital too.
[00:13:03] Rico: Just because I know that, I don't want to get into necessarily health insurance and all that. But was that, were you able to be covered by all that? Did the insurance cover your transplants and all that?
[00:13:15] Analy: Oh yeah, yes. Thankfully we had insurance. And if you are a living donor, the insurance coverage for the person that needs the liver or that needs the organ is the one that will cover you as well. Yeah, we had coverage and it's, it was a lot that we had to go through. But thankfully we had everything. Everything just all the stars lined up.
[00:13:37] Rico: Yeah, definitely. The hospitals here being able to do it here, not having to travel, or being away for 2, 3, 4 weeks for the whole process to be done. That's just, I could see how that could be a burden and stress.
[00:13:50] Analy: Oh, yeah, for sure. You know, you're just so worried. You're a parent and you know what it must have been like. Thankfully the team that we had at Egleston and CHOA was amazing and they were able to educate us at every level about what the disease was about, what to expect, what the procedures were going to be, what our options were. And so we're just so incredibly thankful with children's and everything that they've been able to do for us and for our family and give life back to our daughter.
[00:14:19] Rico: Yeah. And even the other side of that, being able to, for some families getting paid time off, maybe. Or being able to do that, to have the financial ability, the health insurance, to be able to do that. And the support system of family. Becomes very important at this point. Does your daughter still have to, I imagine your daughter still has to go back on a regular basis to be checked every once in a while, or?
[00:14:42] Analy: Yes, and I did as well. So she is at the point where she only goes back every six months. Just so they can you know, do some blood work and make sure that she's doing fine. And thankfully she's thriving and she is full of energy and life. She's just amazing. And also initially for the first year, I want to say, I had to go back every so often as well. Because they wanted to make sure that my liver was regenerating and that everything was working correctly.
[00:15:10] Rico: Okay. And the idea is that the liver within your daughter's body is going to regenerate also, I would imagine?
[00:15:16] Analy: Yeah, and grow with her.
[00:15:17] Rico: Yeah. So, and as far as the, was she having to take medications? Because sometimes with transplants, I guess you have to do that possibly?
[00:15:26] Analy: Yes. So initially she had to take seven different medications and now she's down to one. And she takes an immunosuppressant that helps her system not attack the liver because obviously it's not her native liver.
[00:15:40] Rico: Does she have to keep taking that?
[00:15:42] Analy: She has to take it, yeah. It's a very insignificant almost, it's like a little tiny droplet that she takes every day, twice a day. And it just makes sure that her immune system is at a certain level where they need it to be, to make sure that it doesn't go into rejection because of the liver.
[00:15:58] Rico: Do you have to be a little bit more careful because of COVID?
[00:16:02] Analy: Yes. And now parents that are having their children get their transplant right now, I can't even imagine. Because initially, the immunosuppressants that they take at the beginning of their transplant is a lot higher. And then they start dosing them down a little bit. So for us, we keep our circle very close and small. And it's just basically family, a couple of friends that we know that are very still cautious. And it's important for people to keep children in mind that are also immunocompromised. Cancer patients and, and everybody, when it comes to COVID as well
[00:16:33] Rico: Sure. So stepping back a little bit, when did the idea of Mighty Me the book come about? Was it before or after this? When did that thought hit you? That you should be an author of a book like this?
[00:16:44] Analy: Well, you know, I've always enjoyed reading and that was one of the things that I wanted to pass down to my children. And with Julia, I always bought her a lot of books and I wanted her to live many different lives. And I thought, what a great story her story is to help educate other children and to help other children see themselves as well. Not as victims of a disease or as victims of life that they've struggled with a disease, but more to feel empowered and be able to share that with their friends. I wanted her to have something to be able to take to school and say, look, this is my favorite book, and this is why it's my favorite book. It's about me. It's about my own journey and I braved through this and that's how it came to be. I wrote the story. In like a day, a day and a half maybe. And then the longest process was trying to find the right illustrator that had the look that I was going for. And that was going to be able to tell the story with the pictures the way I had envisioned it. And as you know, with children's books it's half the story and half the illustration. So if you don't have both and the perfect marriage of both, the story might not be able to transmit everything that the author intended. And yeah. So that's how it came to be. Eventually I found someone in another country that took me forever, but it's been an amazing journey so far.
[00:18:09] Rico: She's in Mexico, I think right? Is where she's from. I mean, it's just beautiful illustrative work. So you're right. I think children's books or any picture book really, lives on both the writing and the art work and it has to be captivating. And I think as anyone might look through this, they'll see that. So it was very well done. Do you plan other books as well?
[00:18:29] Analy: Yes. Actually this book has had such an amazing, I received such an amazing reaction within the transplant community. Because as I said before, it's nothing that we've had before. We didn't have a way to open that dialogue with our children or their siblings and help them understand in a child way what a transplant was and what the journey was about. And so this has been so well received. I'm actually working on another two books right now and to tell the stories of, one is unfortunately the other side and the other end of children that end up not being able to get their transplant. So that's such a hard thing to, to talk about with anyone, but especially children. And I felt that in my heart, it was something that I had to work on and do as well to bring that about. And it has to do with one of the characters in the book that's in the Mighty Me book right now as well.
[00:19:24] Rico: That is a tough subject to be able to, I can't even imagine doing that. You know, as far as owning that journey, transforming that journey, do you see a special mission for your daughter as well? As she gets older, does she participate with you? I mean, she's only four. But I'm sure, these events that you go to and stuff maybe on this.
[00:19:43] Analy: Yes. She's gone to a couple of the book signings that I've done. And we are also working on putting together a package to donate to the transplant floor at Children's Healthcare of Atlanta. And so she's very excited about that. She wants to sign all the books and write them a note and send them little drawings and say you're strong. And I was like, Julia, that's so kind. But it's, I think it's up to the families and the parents to educate their children on this and make them feel empowered by what they've been through. And help them understand that there are other little children that are also waiting and in a way, you're an advocate for them. And you are an advocate for transplants and for Biliary Atresia. And not to give her a big burden to be able to do that, but just to make it into something that just comes with who she is as a person. And be able to, to be giving in kind and just be considerate and help share the stories of others based on her own story as well.
[00:20:42] Rico: Yeah, she has a strong story to tell. And a loving mother and family, obviously. To be able to go through all that. The fundraising work that you're doing is through, mainly through the books, I imagine. And they're available online. I think that, well I know I bought mine on I think it was Barnes and Noble or Amazon probably.
[00:20:59] Analy: Yeah. So you can find it on Amazon. And we've worked with Children's Healthcare of Atlanta before, because they, it just happens too that they have one of the few research programs for Biliary Atresia. So Biliary Atresia is a disease that we don't know much about yet. We don't know what causes it. We don't know how to prevent it. As I said before, the only forms of treatment that we have right now, are the Kasai procedure and a transplant. So we are working with them to be able to fund their research program. And before COVID we actually hosted an event, a fundraiser, and we donated a substantial amount to them through the event as well. And we hope to continue to work with them on this and help find a cure or a way to prevent BA. Because research to us is such an important aspect of a rare disease. You're not only helping the community, which is something that we love to do as well, but you're making a global impact. Because they are children in other countries, even here in CHOA. You know, you see people traveling from other countries to be able to bring their children here and have a transplant. So to us, that's a way of us giving back, being able to help save other children as well. And give back as much as we can. And every holiday season, since Julia's transplant, we try to hold a fundraiser. And before we had the book, we would donate blankets or toys and do like a toy drive, or a blanket drive. And this year, just to make it that much more meaningful, we want to donate our Mighty book to the transplant department, at CHOA too
[00:22:31] Rico: So while you're on that, where would people go to besides Amazon, if people search on Amazon, they can find Mighty Me, by Navarro. That's an easy enough search. Anywhere else that they can find the book?
[00:22:45] Analy: Just on Amazon right now. Hopefully next year, I'm trying to turn it into a hardcover and be able to bring the other books and create that much awareness and donate more too.
[00:22:56] Rico: And is there a website or social media that people can follow or visit to find out more?
[00:23:00] Analy: Sure, yeah. My Instagram account is DANavarro. And as you pointed out, my name is Analy Navarro. So you'll be, you'll find me pretty easily. I don't think there are many of me yet.
[00:23:14] Rico: Yes, for sure. If people do Navarro, mighty Me, I think the book pops up like number one or something. And so portions of the book sales goes to the research.
[00:23:25] Analy: So the fundraiser that we're doing right now is for every $25, we are donating two books to transplant children at Children's Healthcare of Atlanta. And also we want to donate additional funds to the research program as well.
[00:23:39] Rico: Okay. And it's important to be able to do that. There's plenty of unfortunate diseases out there that don't have advocates for them. They're don't even have, I guess they're called orphan drugs where there's not even treatments because there's just not enough of a sickness out there for pharmaceutical companies to go and create treatments, to research treatment for them. So it's great that you're doing this. Obviously there's a personal experience there and a personal reason for doing this, but you know, you're the best advocate for that because of that. So I'm glad, one door opens, one door closes, one door closes, one door opens. So the, the idea of the transplant and the book that came about from that is just phenomenal. I was going to say, I'm sure, as you said, there'll be more books coming, maybe even in other languages as well. That's a possibility I would think.
[00:24:27] Analy: Yes. As you said, we are, we actually translated the book to Spanish already and looking into Portuguese. I had people from even the Netherlands and Spain and Portugal reach out to me that they ordered the book, they received it. And as I mentioned before is a very, it's a one of a kind book when it comes to our transplant community. And it's not just for livers. It's also as you probably noticed, when you read the book, it doesn't mention anything about an organ, or it doesn't mention anything about a liver. It's just the journey that this mighty little girl goes on to be able to save her own life. And so I wanted to make it as broad as possible so that any child could be able to see themselves in the journey, regardless of what they've gone through.
[00:25:10] Rico: Yeah, no, I think the idea of searching, I don't want to give spoiler alert. But searching for this stone I think it was a good, obviously a good analogy of what, this little girl in the book goes through. So yeah, it's, I think anyone that's looking at transplants. Anything quite frankly, hope in something. That journey to be able to find hope and resolve is important. So I would encourage people to go out and search Mighty Me. Find the book online. If you have questions for Analy Navarro, you can find her through the social media that she mentioned. Probably comment and message her on Instagram. Do you want to give us any more thoughts that you want to leave us with, Analy?
[00:25:50] Analy: Yes. I do want to say that you know, sometimes as a parent and especially as a first time parent, you are dealt some cards that sometimes you don't anticipate. You think about having this perfect little baby, that's going to be healthy and strong and ou r baby was perfect and strong. Unfortunately she wasn't healthy. And we had to journey through this very complicated road and there was no roadmap to. So if you find yourself being at the beginning of a complicated journey, just know that it's important for you to choose what it is that you're going to make out of the journey and how you want it to end up. I know sometimes a lot of things are out of your control, but if you just trust and become positive and just think positively. And know that your child feeds off of your energy and that as a parent it is important for you to be their rock. To be able to be their powerhouse and feed them that energy and just make the most out of it. And obviously, if you're not an organ donor, please consider one because you are able to save many lives and you can even do it while you are still living. There are many children, as we said before, waiting on a transplant. And it's a painful wait for the parent and for the child as well. So you have the power within you to give life to others and to be able to save them and leave a great legacy of love and life behind.
[00:27:15] Rico: Great. Perfect. Thank you Analy for spending some time with us and telling us about your story and your book. Everyone, it's a great little book. I think you should pick it up, Mighty Me. Find it on Amazon. And if you have questions about the journey or you have your own journey that you want to ask questions about, I'm sure Analy Navarro will be more than willing to answer those questions. So find her social media link in our show notes or search for Navarro, Mighty Me. And you'll find where she is.
[00:27:43] Analy: Thank you so much. Thank you for having me here. And as you said, you can find me on Facebook or Instagram, and I'll be more than happy to share more questions or answer your questions too.
[00:27:52] Rico: Excellent. Thanks again. Bye.
Alex Wright on The Forum Sale, New Town Center Playground and More [Podcast]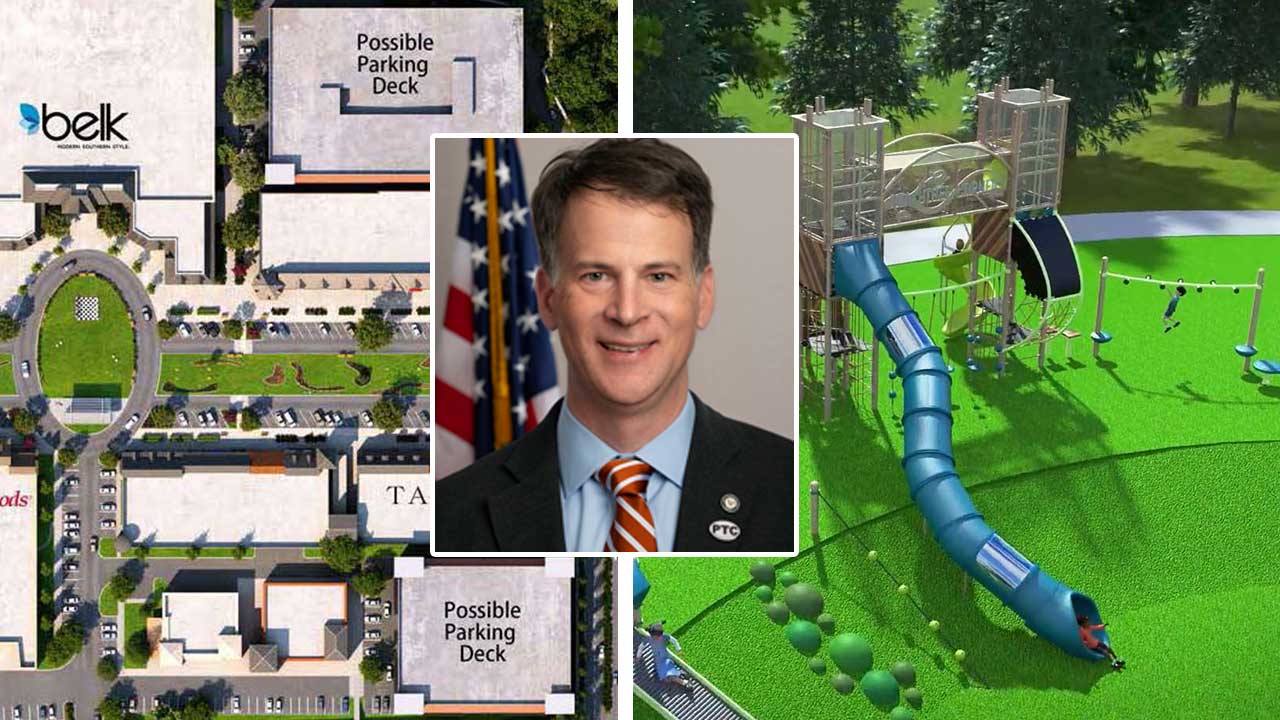 City Councilman Alex Wright and Rico Figliolini talk about the Forum on Peachtree Parkway sale and what may happen there, the new playground at the Town Green, extending the Autonomous Vehicle route from Tech Park to the Town Center, and more.
Resources:
Alex's Email: AWright@PeachtreeCornersGA.gov
City Council Website: https://www.peachtreecornersga.gov/government/mayor-and-council/meet-the-mayor-and-council
Playground Creations
Timestamp:
[00:00:30] – Intro
[00:00:45] – New Planned Playground
[00:11:52] – Peachtree Corners Decathlon
[00:17:07] – Reupdating the Forum
[00:28:10] – Intuitive Campus
[00:31:29] – Autonomous Vehicles and Curiosity Labs
[00:41:25] – Mixed Use Development Ordinance
[00:46:36] – Closing
"But one of the purposes of (the decathlon) was to say, Hey, there's this fitness trail there. I can't tell you the number of times I talked to someone and they're like, I didn't even know that was there. You know, it's kind of off in the woods and we want to encourage its use. To encourage people to be active."

Alex Wright
Podcast Transcript
[00:00:30] Rico: Hi, this is Rico Figliolini, host of the Peachtree Corners Life. A podcast that centers around the city of Peachtree Corners. And today we have a special guest, Alex Wright, City Councilman district three. Hey Alex, thanks for joining us.
[00:00:42] Alex: Glad to be here. Good afternoon to you.
[00:00:45] Rico: Yeah, thank you. And this is a great time to be able to go through a lot of the things that are going on. I know that getting your regular newsletter sent out to your constituents really does explain a lot to people about not only currently what's going on, but what's coming forward in the next few months. Great that you're sending that out. In fact, we're going to go through that newsletter a little bit. We're going to go item by item to discuss some of the things. Like the planned new playground that been worked on and actually, I believe is out for a bid at this point. This is separate from the small slide playground that's at Town Center already. And separate from the fitness trail too. So tell us as I go through this, tell us a little bit about where this playground is actually situated. And as you're doing that, I'm going to put some slides up from the Town Center. The first one is going to be actually with the Cinebistro behind me. I took these shots this morning and with me standing at the front, if you will, by the stage.
[00:01:43] Alex: Yeah, so from this vantage point, you can see kind of, off to the right, a wooded area. And the fitness trail is up in there, but there's an access road further up, other side of the Veterans Monument. So if you were standing on the green, looking at the woods from all the way from the access road, which is beside the Veterans Monument all the way to where the other sidewalk is that runs beside the Cinebistro down the side of it.
[00:02:11] Rico: So I think the picture here has that road on the very left, you can barely see it.
[00:02:17] Alex: Yeah, that'd be the access road, and you could see the entrance to the Fitness Trail there. So basically all that, all the way down to the beginning of the Cinebistro, if you drew a perpendicular line out from the front of the Cinebistro, that entire frontage probably going back, I don't know, 50 to 60 feet, maybe more is where the playground is going to be. So a lot of the landscaping that's there right now, that was planted a few years ago that, that's all going to come out. There'll be a few trees that will need to get taken down. Several as we went through it, probably should be taken down anyway. They're not in good condition. But anyway, it's pretty large. Especially in contrast to the little one we've got right now. So this is going to be a major upgrade to the Town Green here for kid activities and there'll probably be some adults that get on this stuff, cause it's, some of it's kind of neat.
[00:03:15] Rico: And I'm going to throw up a rendering. That was one of the original renderings, that was produced for it. That said, sort of give us the elements, not necessarily the positioning of it.
[00:03:25] Alex: Yeah, so if we start left to right, you know, the left is that's the access road. And to your point, it's not going to look exactly like this, but it'll be similar. So the first, it's kind of a small, it looks like a swing almost. The original designer we had, or he still is the designer. We were kind of brainstorming with him about what we were looking for. Found out that this guy had a background in not just landscape design, but also a passion on the side of helping special needs kids. He used to be a counselor at a camp and does all kinds of different activities with them. Anyway, the point of it is when he gave us the original design, one of the things he had done really without us asking, was incorporate some equipment and other design features that would be very attractive to people with special needs kids. And especially like kids with autism, for example. So that swing, it doesn't swing, you know, like say this that's more flat like this. And it's large enough where you can actually push a wheelchair into the middle of it. And I don't, I'm not that familiar with all autism, but apparently there's some sensory aspects to this specific swing that they find very soothing. So, Yeah, that was kind of an added benefit of this guy we picked. Where he introduced some ideas to us that we'd not really even thought about. But after hearing them we like, know, embraced it. That's probably a segment of the population that doesn't have a lot of attention given to as far as playground designs. So anyway, so that's one of the things. Now to the immediate right of that is a very large covered area. And that is called a Quantis and there's a video link that I had sent out before and it might be something I can share on some of your platforms. That it illustrates a lot more effectively than just this picture. But this thing is really big. You don't really get a good scope in this, but it's very large. And so you can see it's like in a figure eight formation. And it's got, where you can kind of bounce on it, if you will.
[00:05:40] Rico: I'm going to put the link on there for video in our show notes and people will see you're absolutely right. This really does not show them the bigness of it, if you will.
[00:05:49] Alex: Yeah. So it looks like different things attached to it underneath, it's got some different kinds of slides off of it. Some, some grip where you can do activities or whatever. But again, I would encourage people to go once you get the link up to check out the little video, cause it's a really impressive piece of equipment. One of the things we had said to the designer originally was here's the piece of property. We want you to go and be as creative as possible, come up with ideas or things that you can't really find anywhere else. And this Quantis, they make it in, it's in Minnesota or Canada, I can't remember. But, he was telling us there's only one or two in the United States right now, and one of them is in San Francisco and then maybe one other one, but it's a very unique piece of equipment that I think even adults will find that they're attracted to. And you can see it's also covered, which is going to be nice in the summer, obviously when it gets pretty hot. Moving to the right from there, you can see two towers and then a blue, long blue slide coming off of that. Now there are some other things that come off of that. But one of the things that we found in the little playground, kids love that slide that's there, but it's metal, which gets pretty hot in the summer, which you buy those little rocks. So what we wanted to do is create a slide that was not gonna get as hot, I guess you could say. But also was higher up. And the, one of the things you can see here, there's a slight elevation change that's already there. And then we've put the tower up on top of that elevation change. So from where you'd get in that blue tube, down to the bottom is about a 20 foot drop. Which is, I mean you could see it's covered, so you're not going to come out of it. But if you're a little kid, that's going to be pretty exciting with a 20 foot drop. And there's a few other slides off of there, but one of the things, and I remember being a kid where you love to climb into things that are enclosed and this has got that aspect to it.
[00:07:42] Rico: And then, was it the Jones bridge park has a playground that has also a tube-like, tube slide like that. But not 20 feet I don't think.
[00:07:50] Alex: Yeah, it might be six maybe, cause I can stand up and touch the bottom of it. So you're talking three times as high. Now, to the further right, I don't know if this one really illustrates it very well, but the third major thing is going to be something called a bamboo jungle. Which is, imagine metal poles into the ground that are six, seven feet tall. And then occasional foot rest, for lack of a better word, where you can climb through this thing. People of all ages would enjoy that. Now, in addition, there's a few other, you can see this little slope here with some other slides on it and then a cement area that's covered. And it's not going to look exactly like that, the covered area will be bigger than that. But one of the ideas was, we wanted an area where the parents could hang out, just kind of relax, watching their kids play. Like on the other side, one of the things that turned out to be a big hit was having a covered area right beside the play area. We wanted to replicate that on this side and you can see where a lot of these things kind of flow into that, that semi-circle area, which was the intent. To bring people to, the smaller kids especially, keep them flowing in to where their parents were sitting. That wall, that's actually not going to be there. We're going to have that sloped down. And so one of the things that'll be kind of a side benefit, of this, is it's going to create more seating when we have concerts. Sometimes, before the virus, some of the concerts were really well attended, I guess you could say and actually needed some more space. So this will be again, a secondary benefit to the playground, plus some seating area. And then you can see behind the playground is a sidewalk and that's really for making it more handicap accessible. And there'll be a stone wall behind that, that you could sit on. And then there'll be a low fence behind that wall that you can lean back into, which will make it a little more comfortable. But you know, the contract went out for bid a few days ago. And what we're hoping is to have this thing up and running in May, weather permitting. A lot of the equipment we had already ordered. That the bid for contract was for the land movement. The equipment was, we've already ordered that, it takes about three months to build some of these things. And so one of the things I've mentioned is that the ground is not going to be the AstroTurf like we've got on the other side, which we've had some problems with it tearing up. It's going to be a rubber material. And it's going to be blue and green, like the city colors and have some of the designs of the city, the tree. So I think it's going to be, it'll really add a nice color pop as well. Anytime you've got a play area, it just seems more I don't know, fun if you've got some bright colored stuff.
[00:10:42] Rico: For sure. And it probably works, just like a lot of Gwinnett County parks. I mean, a lot of drainage opportunities, to drain faster, dry faster. Like you said the turf won't be torn up. You won't have turf to be torn up and then have to be re fixed later. So people looking at this rendering as I understand, this is sort of a representation, but obviously elements will be a little different on this, including the positioning of some of this and the terrain, but the sloping and the general area is correct.
[00:11:12] Alex: Yeah, it's got the area right. It's got the major components, but it'll look a little bit different. It'll look nicer than this. You know, this was an earlier rendering. But it's, I think it's really going to add, there's always kids at the Town Green already, but I think this is going to give just a whole new level of attraction. Because what we see now is kids like at a certain age, they don't want to play on the playground we've got now because there's really not much stuff there. And they ended up migrating over into the woods and nothing wrong with that, but we thought well, let's give them something more than what we've got now. Videos I've shown to friends of mine that have smaller kids they've all been really excited about it.
[00:11:52] Rico: With the video that I saw, this is a huge piece of, just the one, the Quantas is a huge piece to be there so I can imagine the rest of it. So it can't wait for people to see that. So check out the show notes and you'll be able to see that video also, I'll get that link on there as well, when this comes up. Let's also talk a bit about what you just did. You put together the first official event, which was the Peachtree Corners Decathlon which takes place in the fitness trail that was expanded from seven pieces to ten pieces. So tell us a little bit about how that went, what's going on there and when will the next one be this year coming?
[00:12:26] Alex: Right. So we had a decathlon, like an obstacle course decathlon, back in early November on the fitness trail. And a decent turnout, about 50 people in one of the things. And it was really designed, it was a rolling start, which meant every five minutes a person would enter into it. And each, every five minutes you would rotate to a new station. So the nature of that kind of, it's not like a 5k where you can have 500 people start at once. So the number was going to be limited. You know, there's only a certain number of people that are kind of interested in that thing. So we knew it would be a different type of event. So there was, for me personally was kind of a lot of apprehension at the beginning not knowing, you're building something from scratch. Like someone's going to show up, are they going to have fun? And, A, the weather cooperated, the vibe we were looking for was a community event. Family's come out, cheering people on. And we had all that in spades. A lot of very impressive athletes were there. Very humbling when you get older like I do. It really kind of slaps in your face, I'm really old compared to some of these guys. They were impressive. But I had a great time and an award ceremony a few days later at Anderby. Which got a lot of great feedback on that. And during the event we had, photographers there taking pictures of people, which we would then put up on the big screen.And people really liked that as well. So, I thought it was very successful. And so anyway, yeah, we're going to do it again next year. A little bit earlier, probably mid to late October around with some of the feedback we got is, Hey, can you move it up just a little bit?
[00:13:59] Rico: Actually, that'll be this year, so.
[00:14:01] Alex: Yes, October 2022. It'll be the decathlon again, probably the same obstacles. We're hoping to get a little more attendance. One of the big things was just trying to describe to people, what is this? People when you tell them hey, you've got to climb a 20 foot rope, they you know, some people get scared off by that. But one of the purposes of this was to, Hey, there's this fitness trail there. I can't tell you the number of times I talked to someone and they're like, I didn't even know that was there. You know, it's kind of off in the woods and we want to encourage its use. To encourage people to just be active
[00:14:30] Rico: No matter how many times you put out things, where the city puts out the information through a variety of channels, including Peachtree Corners Magazine, these podcasts, the website, your website, social media. There will always be people that miss any of that because it's not on their radar. They're not thinking about it. You know, unless you're at Town Center and even sometimes if you're at Town Center, you might not walk all the way there. Or you might, and then try to figure out what it is. The cool part is that, really that fitness trail started because of you, I think. Because you started it out with seven, you know your idea was to put a fitness stations there. Because during, at the beginning of COVID, YMCA closed, there was really no way to do any work like that with your friends. And it's cool that it started out that way, and now it's expanding even further. So it's kind of neat that you were able to do that.
[00:15:21] Alex: Yeah, you know, I've said this to people before where, this virus obviously has been very disruptive, continues to be disruptive. But often good things can come out of bad things. And this was a perfect example of where, this probably wouldn't have happened otherwise because there was no impetus for it because, Hey, we're going to the Y or whatever. And so yeah, this turned out to be, we created a something for the whole community to use. You know, some of the obstacles are very specific for people that do like Spartan races and that kind of thing. And I've bumped into people there who had driven from other parts of the Metro area that, you know, they've heard word of mouth, Hey, that you've got this and this. I can't practice anywhere else on this. And if you think about it in terms of just on a very micro scale, you know, the economic development. Like, hey, we've got people coming into town just to use this and it gets our name out there. Again it's, we're talking to micro scale, but it's creating something unique.
[00:16:18] Rico: And you know, something that's a one-time investment. Granted there's maintenance upkeep on it. But a one time investment that provides that type of economic impact, even on a micro scale, over a period of time, over several years, you know, the more that's added. The same way, like this playground as unique as it will be, it'll be a different thing. So it's not just pulling in maybe from people from, normal retail pulls them for maybe three, four mile area, sometimes two mile area. This will draw maybe a little wider. You know, the more things we have. Like the concert, like you said, the extra seating that will be there. The first original concert had close to 5,000 or over 5,000 people on that green.
[00:16:57] Alex: Yeah. There've been some that were, yeah. At a Queen concert, I think back in 2019. And it was just a madhouse. It was a lot of fun. I looked forward to one day having that same kind of vibe.
[00:17:07] Rico: Yeah. Going from the Town Center, let's keep on track a little bit in talking about the Forum. Because there's a few things going on there at the Forum that 's been talked about on Next Door. So you know, one of the things going on is that there's been some shop closings. I know that I normally, when I go to Dunkin Donuts, get my coffee, I'll drive through the forum occasionally just to do my count to see how many stores are closed at the Forum. And it's varied between 14 to 16, I think, closed stores. Small stores, big stores, and then you get a Lemon Lulu that does the pop-up. That pop-up is not a pop-up anymore. It seems like it's there permanent because they're doing really well. And if I ask my young kids why they don't go to the Forum, they're like, why should I go there when I can go to the Avalon? Or even if I go to the Forum, there's really no shops for me, except for then maybe that Lemon Lulu or the Barnes and Noble, or those or Ulta. That was the other thing. So those three things for a younger, like we're talking about twenties, late twenties, maybe early thirties. It's not doing so well. I mean, you've got right now, for example Williams Sonoma is leaving the store. They're closing up shop. But by the way, you can go to Avalon or the Avenue at East Cobb to go see them. They're just one store closing. Dress Up just closed, I don't know how many weeks ago or a month ago. Now there are new stores coming in, but what do we do with the place? What can be done there, Alex? I know the city is trying to do some stuff. But tell us a little bit more about what's going on.
[00:18:32] Alex: Yeah, so we, you know, if you remember the Forum was sold it was 2015 or 2018, I can't remember to a company it's a REIT out of Boston, you know, real estate. And I think Behr was the managing company, doing the leases and all that kind of thing. And just not very interested in some of the, cause we approached them about, Hey, we think you need some type of activation on the property. Like there was a company that contacted the city a few, I don't know, probably last year that does Pickleball. Something Pickleball and Waffles or something like that. I can't remember the name of the company, but it's trendy. And they actually wanted to, that wooded area we were just talking about beside the Town Green, they wanted to buy that and take all the trees down and build Pickleball courts. And obviously that didn't go anywhere luckily. But we have suggested, hey, why don't you go across the street to the Forum? You can take some of that parking in the back that's never used and right near the bridge. And we're just trying to be creative, something where people want to go and hang out. And they had no interest in that. We talked to them about taking the middle area and making it, taking the parking out, making it not necessarily grass but an area you could hang out in. No interest.
[00:19:51] Rico: No interest from Behr or the REIT that owns it actually.
[00:19:54] Alex: That's correct. They're just very rigid in their thinking. And what I kept thinking about was that scene from Jerry Maguire where Tom Cruise is saying, help me help you. You know, we want to invest in your property, even though it's struggling. Because if it goes down, it's going to impact the whole area. As you probably know, it went up for sale again, I don't know, a few months ago. And I believe that it actually, so there was a bidding process where they didn't just have a deal with one company. They put it out there, hey, best offer and several companies bid. And I guess they needed to get over a certain threshold. And then after they did that, they did it again. They said, okay, we're going to make your best last offer or last best offer. And so my understanding is a winner, I guess you could say, has been selected during the due diligence period. And assuming nothing weird happens, there'll be a new owner here very soon. And at least what I've heard, through back channels is that of all the companies that were bidding on it, this was the best outcome for us. This is a company that's willing to have a long-term vision. Hey, maybe we take some short-term hits, we're in this for the long haul. They've been, because several of these companies came and contacted the city and said, hey, would you be interested in doing something with this. It's almost like what we had already been doing. And this company in particular has been open to all the different ideas that we've thrown around. So I'm very cautiously optimistic that we can turn things or help them turn things around. It would include some limited investment from the city, some type of private, public partnership. I think ultimately, we don't want to see the Forum go down. And now I would say, the future of retail obviously is different than 10 years ago. I mean, it's going to become more of, I think, of an experience than, hey I'm just going to go roam around and look at stuff in here. Because you can buy it cheaper and easier online. It's obviously evolving. It's not just the Forum right, they're kind of figuring that out. But it's going to have to involve some things other than just retail.
[00:22:07] Rico: I think you're, I think you're right and part of what I understand is that the current owner, if I understand correctly some of their other properties are multi-use properties where they have residential components, office, retail. Like a Halcyon type property, like an Avalon type property. So they're divesting themselves of properties like this that have less stores, that don't have multi-use components to it. So now you're talking about, if I understand correctly, the company you're talking about that is in that due diligence stage is probably North American Properties who owns Atlantic Station, Colony Square, Avalon. The exact type of places that have a multi-use components, residential, office. Now, granted, even the Forum has an office component. Probably some people don't even know in some ways, but there's office components too. But no residential obviously at this point. So it sounds like maybe North American Properties may be looking to be able to do. And I want to put up some illustrations of what possibly, for example, this is one of the renderings I got my hands on that was shown to the companies where, you know, the green space would be that central part, just like you would see at Avalon, just that like you would see at Halcyon. And now granted that would take away some parking spaces, but you can note anyone that looks at this, can see the possible parking decks above and below that would essentially be owned by the city, I guess was one of the pitches. Similar to the parking deck that's owned by the city at Town Center.
[00:23:37] Alex: That's correct.
[00:23:38] Rico: So it's an investment that the city can make to help further what can be done here? There was a couple of other illustrators, let me throw them one at a time up here. I believe this is that Halcyon if I understand correctly. Green space in the middle of retail, right? Which the Forum currently lacks. One of the other places, I think this was maybe I think at Avalon is what that one's at. Is another one, type of green space or places that would allow people to essentially come to provide. Here's a new one, this was one that was the beginning of where you see Belk's and stuff with a small stage over there. These were just suggestions that could add energy if you will, to the surrounding areas. Because there's no where to hang out. There really is nowhere to hang out there.
[00:24:26] Alex: That's correct.
[00:24:27] Rico: Do you find that, I believe fervently that density is important too. And we discussed this the other day as we were having some difficulties with the original podcast schedule, which I apologize for. But we talked about density and we talked about how the apartments and the Indigo, planned Indigo hotel, boutique hotel, a Town Center is no longer viable. Because that zoning expired sunset, after five years. And that was what, a few months ago, I guess?
[00:24:54] Alex: Yeah, in December. They had a four year of special use permit and it expired. So it's reverted back to the earlier zoning, which I think is commercial.
[00:25:04] Rico: So commercial and for retail, I think. Which was the original or maybe just offices?
[00:25:10] Alex: I can't remember, but I know it's not any type of residential.
[00:25:14] Rico: No, it's not. In fact it might be just office. I think it was C1, but heck if I remember now. It was four years ago. But so that's expired. So those apartments that were planned originally and that boutique hotel is no longer going to happen there. So as far as density goes, unless they sell that property to someone that's actually you know, willing to do it. Would the city think of rezoning this again? I mean.
[00:25:38] Alex: I think that a boutique hotel is a great idea for that area. And we were talking the other day about Intuitive moving in. And that's when I heard was about 15 to 16,000 visits a year from surgeons coming into town to learn on their equipment. I mean, I don't know that many surgeons, but I think they make pretty good money and probably would like to stay in, you know, somewhere nice. Not that we don't have some nice hotels, but I think that location would be very attractive in the sense that, let's say you're staying at the, you're over at Intuitive, you're doing some training. You have to come over to the Indigo. I can walk to eat, I could go hang out through Town Green, I could walk over the bridge. It's like that, all that kind of connectivity we wanted. We're putting it in place. Now we need people there in a hotel. You know, when some of the, I talked to Mr. Roberts, this was a couple of years ago. I mean, he had some kind of neat ideas. Like he talked about having a rooftop restaurant where you know, you can get to see pretty far away. I loved that idea. I'm not sure why it didn't work out, but yeah. I'd love to see a nice hotel in there.
[00:26:45] Rico: And it's amazing to me with the amount of the low interest rate that development could have happened, that it didn't happen. And now interest rates are going higher. And quite frankly, I wasn't exactly supportive of an apartment complex, which is how that was zoned actually. The apartment 200 plus units, the Indigo hotel had to be built at the same time. And then otherwise it wouldn't happen.
[00:27:07] Alex: That's correct.
[00:27:08] Rico: You know, I would have preferred seeing equity owned, like condominiums.
[00:27:13] Alex: Absolutely. I voted against the project primarily what you're talking about, like I wanted the hotel and I didn't mind the residential, but we've already got over 20,000 apartment units in the city. So it's like half our housing stock, something like, do we really need more? So anyway, that doesn't matter now because it's reverted back. but You're talking about housing at the Forum. I do think that's something that will more than likely be requested. This is obviously not formal because they haven't even finished buying the property yet. But I wouldn't be shocked if they didn't want to put some type of housing component in there. Just like with the green spaces. You know, it's an activation component. If you've got people living there on site, they're going to be walking around.
[00:27:56] Rico: You're talking about the Forum now, as far as residential on that side.
[00:28:00] Alex: So yeah, I'm not sure where. But that's my speculation is we will probably see that request at some point. Probably sooner.
[00:28:10] Rico: And I agree. I think that has to be probably part of what they're going to be doing. And there are spots to be able to do it on the existing plane, unless they decide to cut out some retail to be able to build something up. But certainly, yeah, I agree. And in fact that whole area zoned so then they can. I think with the special use permit maybe, do a seven like seven story mid-rise condo or apartment. I would love to see more equity owned property. But because there's already over 300 apartments that are going to come in on the south side, east side on Peachtree Parkway. I think it's about 320 odd units and that's apartments right there. So, and also we talked about, you mentioned Intuitive. So there's a piece of property where there's about 50 units that wants to be developed that sorta goes behind Creme De La Creme and QT, I guess?
[00:28:58] Alex: Yeah, yeah. Kinda in between that. Well, you know, it's just dirt right now. If you were looking at Creme that's to the right. And that's coming before the council, I believe later this month. And one of the issues, issues not the right word, but concerns was the traffic. Because if you've ever tried to take a left out of QT on the Peachtree Corner Circle or left out of the Forum, it's dangerous. We didn't want to approve something and then it makes an existing situation worse. So we, you know, have requested a traffic study, slash hey, bring us a traffic solution. Because otherwise, I just don't think it would be a good decision. Because you're making something worse. But the idea of you know, an equity right there, right near the Forum, I think it's probably pretty good. And like your point it's right near this new, what I'm going to call the Intuitive Campus. There's talk about a trail connecting up into that. So yeah, that, that whole, again, that whole connectivity we're talking about. It furthers that walkability, people living there and they could walk to work, walk to the Forum.
[00:30:01] Rico: Right. And that campus, they're already doing some renovation work on Spalding Drive. They're talking about a 1200 employee growth there. Over the period of a few years, maybe four or five years, I think as they build out these campuses. As they build out some of the buildings actually. Because I think, right now I have a map in the last issue, I think of Peachtree Corners Magazine that shows the campus of five, six buildings there.
[00:30:24] Alex: Yeah, my understanding of how this is working is there, they move a lot of people into one building, then they'll move people out of the building, renovate that building. And then they kind of, they're just kind of moving on from building to building. But I think the goal is to have everything done by 2024. And what I'm hearing and what little I've seen is they're already hard at work doing this. So, it's a five, $600 million investment. It is a really big deal for the city.
[00:30:53] Rico: Yeah, for sure. I know one company is leaving to reposition themselves in Dunwoody. But I don't know how many jobs actually is being lost from there, from the city.
[00:31:02] Alex: Yeah, I'm not sure. I think it's several hundred. But you know, one of the things that we've suggested to Intuitive was, hey, you know, Hapag-Lloyd is moving out, maybe you could get that building. Because it's literally right beside where their campuses are going to be. So who knows what will happen there, but.
[00:31:18] Rico: Right. And for those people that don't know maybe, isn't that the building with the anchor?
[00:31:23] Alex: Yes, it's right at Spalding and 141. It's got the anchor. Yup.
[00:31:29] Rico: Yup. That'll be the perfect place for that. For someone to purchase it as a showpiece anyway. So yeah, we're talking density, we're talking growth of a city. We're talking a smart city, right? We're talking a city. That's going to be the place. I forget what month it is, I think March or April maybe. Where the V2-X Live Conference is going to be held. We're talking about a city that has a lot of companies working through the Curiosity Lab. A lot of news stories coming out of there just recently. Was it Brodmann 17, I think was another success story that has used the autonomous vehicle street. But I think you were mentioning to me earlier at some point about extending the autonomous vehicle road up too. So talk a little bit about that. I think that was a mobility park that you were talking about and maybe even the planned autonomous vehicle reach up to Town Center. Not that they're the same, but tell us a little bit on that.
[00:32:24] Alex: Yeah. So let me, I'll talk about that part first. So, originally when this whole concept came up, one of the objectives was, this is before the virus, years before the virus. You know, a lot of traffic in Peachtree Corners. A lot of that traffic was people driving through Peachtree Corners, which obviously we could have no ability to really control, but we thought well, how can we make it easier to move around inside Peachtree Corners? And when we started talking about, I brought up the idea about autonomous vehicles since we were kicking that idea around. Kind of the original idea was maybe we could use the autonomous vehicles to you know, move people in between Tech Park and Town Center, you know, take a few cars off the road that was kinda. And then we got some really smart people on staff. Who've also worked with consultants and they took this kind of a different direction, which probably ultimately it was the right thing. Well it was the right thing to do because this is still very evolving technology. They've taken it in an economic development path, which is really a big success for us. But the reason I bring all that up is, we've never really forgotten about that original idea of moving people within Peachtree Corners. Because what happens now is people drive down Technology Parkway, they've heard about Curiosity Lab. They're like well, I don't see anything going on. They occasionally see the shuttle or I go, what does that doing for you? You know, the visual is there's no benefit to them that's tangible. And so what we'd like to do is extend the loop, if you will, where it goes. And I say up 141, not on the road, but we would take the existing sidewalk, expand that. We'd have a dedicated lane for the shuttles and have it run up to Town Center and back. And obviously there's more than one shuttle now, there's four shuttles. The analogy I always give is, years ago we went to Disney World and my wife wanted to stay, I call it on campus. But she said, you know we're closer to everything, it'll be more fun. You know, even though it's triple the cost. I'm like, alright. She goes, we can ride the bus. So we found after about two days was, riding the bus was not a good idea because you had to go all these places you didn't want to go. And I said, let's just get back in the car and pay the $10 to park. It makes more sense. That's the story, but the point of the story is to illustrate, you can't get people to change their behavior unless you present an option that's as good if not better than what they're already doing. So recognizing that you could've just had one shuttle, that's coming by every 30 minutes. Someone's going to use that. Because right now I'll just hop in my car. So this wouldn't happen immediately, having the four shuttles, it would make it again it'd still be kind of a novelty thing. I get that, but it's kind of the beginning of that idea of, hey, this thing's going to be buying three minutes. I'll just hop on it and go back to work or wherever. Because I think this is really the beginning of maybe in 20 or 30 years, we'll look back and say, oh yeah, I remember when I used to own a car. I use the analogy of, everyone used to ride a horse and then around the turn of the century, cars came into the model. And that was decades of transition where you had both of them kind of interacting. And I think you'll have something like that with autonomous cars and man cars. Who knows how it's going to evolve? But I do think, you know, if you think about your car as an asset, how often do you use it? Maybe 5% of the day and the rest of the time it's just sitting there, depreciating. So, it's a horrific investment. If you've got something that you're just using kind of on demand. I mean, when my kids first started driving, I learned about teenagers insurance. It's wow, this is really expensive. And I won't go down that tangent, but this was the beginning. So where we are as far as getting approval. So you have to get, Technology Parkway is a city street, so we totally control it. Unless you get onto a county or state road, you've got to work with the other governments. So we've been working with Georgia, with GDOT, to get approvals. To have an autonomous vehicle on their side of the road. And we feel pretty good where we are. And the governments tend to be pretty conservative and that's when it comes to these kinds of new ideas, because it's always about well who's going to sue who and that kind of thing. And I get it.
[00:36:51] Rico: Liability, sure.
[00:36:52] Alex: Yeah. I will say that the visit we had recently from the Secretary of Transportation, from the federal government, that at least what I'm hearing has helped as far as, giving credence to, hey, we like these ideas. We want to push these ideas. So what I'm hearing from staff is that, we hope within the next few months, knock on wood, that we'll get the permission if you will, from the state to run this thing up at the Town Center. And we've already got designs, I haven't seen them yet, but the Public Works people tell me they've already got designs for the expanded sidewalks. So they're thinking ahead. I'd love to see it happen this year sometime. I mean, it might not, but we're definitely in that direction.
[00:37:35] Rico: Yeah. I'm excited for that because you're talking about Technology Parkway coming out at 141 near Walgreens on that side, right? Where Curiosity Lab, that road starts, there's a couple of hotels along that road. And as you come back out and then let's say you come left onto Spalding Drive, however that's going to run. Or unless it's running the other way along Peachtree Parkway, you're going to come across several more hotels. Offices, density. And then moving that all up past Wesleyan into Town Center. You know, I think autonomous vehicles, I know we're far from doing autonomous vehicles generally on a road, but I think the faster progression of it will be long distance trucking. Will be these types of things that are a closed road type of thing. Still has to deal with people crossing, still has to deal with driveways and stuff. But less random things going on, then if you took a car driving into a neighborhood and then some kid runs out into the street. That's a little different, right? So, yeah. I can see that moving along way faster and having, like you said, if you have four of those vehicles. There may be more eventually cause really, how much do they cost?
[00:38:48] Alex: Yeah. You were talking about trucking. I mean, they already can run a semi, they've done this from California to Jacksonville on an autonomous trip. And granted, there was a person in it. But they were not driving the truck. So this, it's already happening. It's just, normally if you don't see it with your own eyes you don't really know what's going on. You're busy, you know, living your life and that kind of thing. But it's, what we're finding is that, when you've got this emerging technology and you've got, and I say competition. For us to stay relevant for businesses to come and want to use our test platform, you've got to constantly be thinking up new ways to make yourself attractive. Because the barriers to entry, if you think about our barrier to entry is what there's just a road. And we've got some technology on it that they can use, but it's not super expensive to get into. So you've really got to continue to think outside the box. Which leads me, when we're talking about the mobility part, which is, that's the term I came up with. I'm not sure what we're going to call it, but it's a piece of land at the corner of Technology Parkway. And I think it's Scientific Drive, but it's beside the old Honeywell building, which is now Bright Tree. An empty parking lot now. But we're going to make some of that, I think that some of it will be green space where you can have mini concerts and hanging out for people in the Tech Park area, but maybe some EV stations. But we're trying to think, how can we incorporate this into the Curiosity Lab? Using this piece of land to further that and one of the things that we've been talking about is you've got an autonomous vehicles. But you've also got drones as a way to transport maybe it's food or different kinds of things. I mean, these drones aren't gonna carry huge things, but again, it's a way to take cars off the road for transportation. With drones, just like with vehicles, they need a place to test. And so we've been talking about how do we take our existing platform and make it potentially an area where drones can also test. And taking part of that, you know, mobility parking will and making that somehow incorporating that into a drone test platform. Maybe they're taking off but, I don't really know. The idea being, is you can't just stand back on whatever successes you've had. You know, we were talking, or I was talking to someone the other day about using GM as an example. Most people think of GM as a car company, but for them to succeed, they have to think of themselves as a transportation company. Because otherwise you'll just get left behind eventually if you're not constantly evolving. And so same idea with Curiosity Lab. How do we constantly evolve to make ourselves relevant to these new evolving technologies.
[00:41:25] Rico: For sure. And you have good leadership there and you have good people like in Brian Johnson and Brandon and others technology companies that are there that are working through the resources that the city's providing. A city like this needs energy. A city like this has a mission, right? But the mission that the leadership of the city has provided in moving forward on all these things is very strong, I think. And I think that leadership should also extend, this is my personal opinion, into residential. Any new developments like condos or equity owned or apartments should be LED compliant. Should be working with smart technology within those buildings. Controlled access, utility management, EV charging stations within those buildings. There's so many things that can be done in a smart way in these. And we should be leading that. We talk about ourselves as a smart city. We should really be talking about that within the zoning of an urban center like ours.
[00:42:20] Alex: Yeah. I don't know, I don't remember all the details, so don't quote me on this, but I know we recently passed a mixed use development ordinance. And one of the pieces of that was, how do we incentivize people to do some of the, like what you're talking about right there with making their buildings carbon neutral or have EV stations or whatnot. And we put in a whole series of incentives. One of the incentives, maybe it's hey, donate land to the trail system. Again, making mobility a bigger deal. But in exchange, you know, hey, we'll give you more density. So, using density as a way to get some of these investments. Exactly what you're talking about. So that again, I can't remember all the details, but that definitely was one of the things that we urge.
[00:43:08] Rico: Right. And I think one of the changes was actually, and I don't know the details either, but was the mixture of what we call retail within a multi-use. Because right now, retail in a multi-use prior to that change, could have just been a coffee shop or a breakfast place in a large complex. And still call it multi-use when, in actuality, that's not really multi-use when there's only one retail shop. Not that a city should drive someone's marketing or development.
[00:43:35] Alex: Yeah. We had that discussion at, I guess it was one of our retreats. You know, twice a year, we go off site to set our vision for the next six months. And that very topic came up about, I'm not going to name the development, but there was a mixed use development that was approved recently. And technically, you know, they met the letter of the law, but not really the spirit of the law. So we kicked around trying to define, well what is it that we're really looking for? And talk about having a range of percentages. Because to your point, like you don't want 99% residential and then a little coffee shop just because they can placate us.. So that's definitely on the radar screen. We did not reach a consensus on that because, as one person made the point do you want to have 70% residential with the required 30% retail? And then that retail is just sitting empty, they just kind of plan on it. Not succeeding. It's kinda tricky. You know, you want to push things a certain direction, but not be so rigid that almost cause people to fail.
[00:44:38] Rico: But it's exciting to be able to find places, companies like North American Properties that owns like Avalon and those places that may have an incentive and interest to actually develop something a little better than what exists. So we just did, we're still in the midst of a Reader's Choice Awards survey that we're doing. So we're getting people to come to answer the survey questions. Right now we're over 1800 respondents on it. 1800 respondents in a short three weeks is a lot of people to do the survey. So one of the things that we asked is what would you like to see in the city of Peachtree Corners? Now, granted I put a ABC choice in there. But they're giving us other choices in the other section. There's like a hundred other suggestions. But the top three is, one of the top ones is, they want to see more green and venue space at the Forum. The other thing is that they would like to see more immersive events and programs. Like the Beltline's Illuminarium. So, we're getting suggestions about venue, green space at the Forum. We're getting suggestions about immersive technology and events like the Illuminarium them at the Forum, or the Van Gogh exhibit that you mentioned the other day. People would like to see that here. Those are things that, to speak to what you said earlier, less retail. Yes. But more immersive events or programs or businesses that people would want to visit and come to. And that would be, and they would stay maybe to have food, have drinks, maybe shop a little bit. This is why Avalon, why some of the other places like Atlantic Station. Not just for those reasons, but giving people an experience, giving them a better choice of retail, maybe. But to be able to attract that retail and keep it, needs that type of venue, green space, energy that does not exist at a open air mall that's been there for 20 years and hasn't really changed what they're doing.
[00:46:34] Alex: Absolutely.
[00:46:36] Rico: Alex, we've been like going on this for almost an hour. And I appreciate your patience and your being with me on this. For those that are listening, if you're still hanging in there with us, I appreciate that. And you're gonna find more information relevant and related links video, probably on our show notes. So check that out, with regard to the podcast, share this with your friends. If you have any questions, certainly post it in the comment section, if you're on Facebook or on YouTube or email Alex Wright. Alex, where can people email you or get your newsletter or?
[00:47:04] Alex: Right. So I've got, you know, multiple emails, like most people do. But my city email address, if you just go to the city website, you can find it under council. But it's basically, it's AWright@PeachtreeCornersGA.gov. That's probably the easiest. You can email me there. If you want to get my newsletter, you can send me your email address and I'll put it on. We've got probably about six between six and 700 email addresses on there. Always love to add people. You know, like I said, it comes out every month or two. And one of the advantages, if you will, over what the city is able to do is, I can sometimes share an opinion or give some insight that the city is not always in a position to do so. Or maybe I'm jumping the gun sometimes and they can't really stop me, I don't know. But you get a little different spin on things.
[00:47:55] Rico: Yeah, for sure. People should email you, get on his list. Every time I get it there's always something new I don't know. Because I don't know everything, even though I published Peachtree Corners Magazine, people think, did you know about this? It's no, that one I didn't know about. But it's good that people are hungry for news. Don't just trust the things that you might see on Next Door or other social media. Be a critical thinker, check out for the facts yourself. Look at what people are saying. If you want to know what's going on in the city, ask your city council people also. Look at the social media that's related to city news. If that's related to our magazine and stuff where we're validating certain news items and getting information out there as well. So share this. Alex, I appreciate you coming on. Thank you so much.
[00:48:38] Alex: I enjoyed it.
[00:48:39] Rico: So did I. Thank you everyone, and check out our next issue of Peachtree Corners Magazine. We're going to have several features in there. Hopefully you'll be interested in including the Reader's Choice Awards coming out in that issue. As well as a we're doing a roundup of commercial and residence developments that were approved and ongoing now in 2022. We'll have a map in there as well. So check it out. Again, leave your comments in the comments, put your questions there or email Alex. Thanks everyone.
New Town Green Playground designed to have something for everyone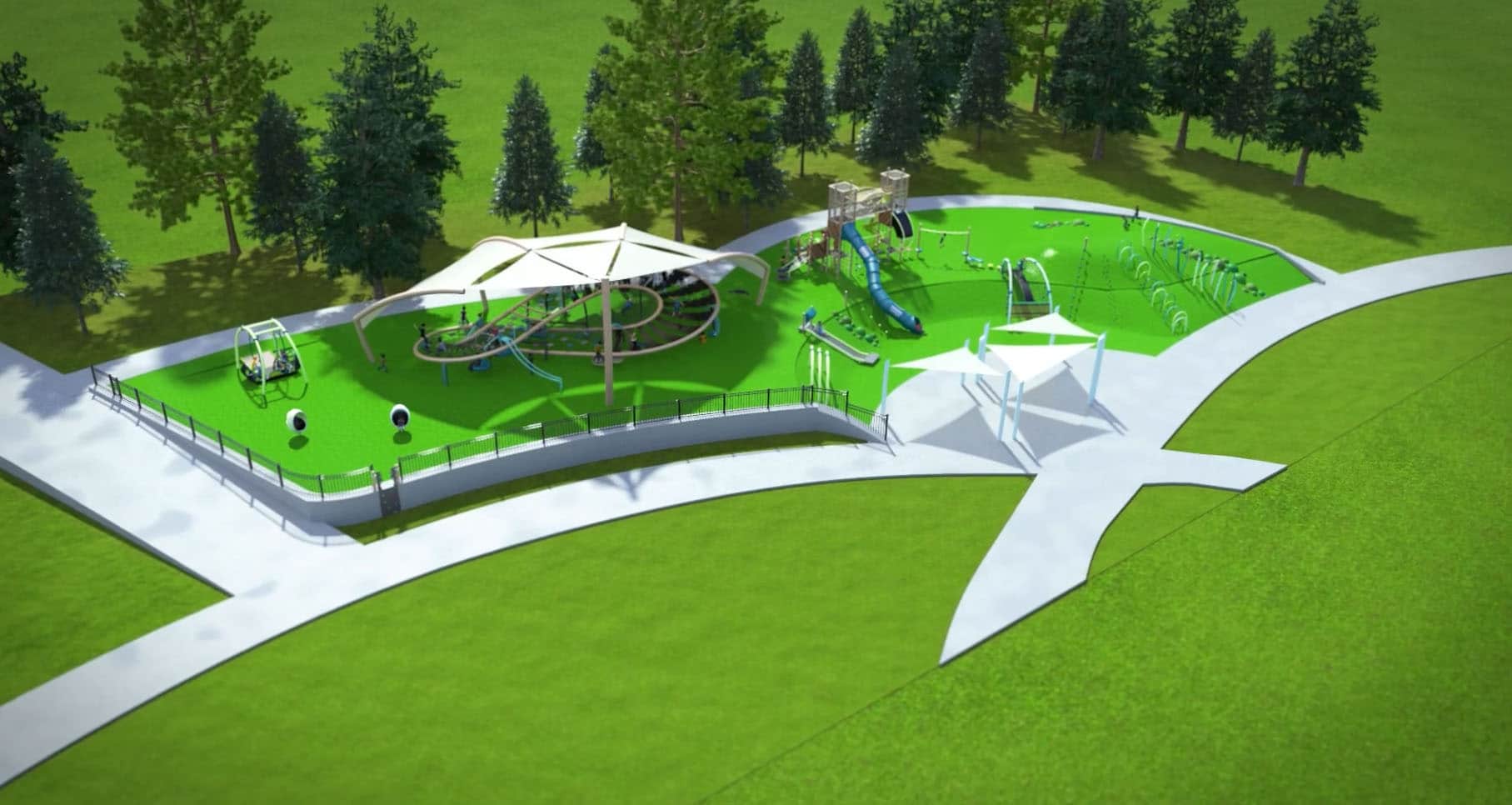 A new playground is coming this spring to The Town Green at Peachtree Corners Town Center, and it aims to be one of the most unique in the country, District 3 City Councilor Alex Wright said. The new playground will dwarf the current Town Green playground and it should have no problem keeping kids occupied, he added.
"It's pretty large, especially in contrast to the little one we got there now," Wright said. "This is going to be a major upgrade to the area as far as kid activities and I think there will be some adults that get on this stuff because some of it is kind of neat.
"There [are] always kids at the Town Green already, but I think this is going to give a whole new level of attraction. What we see now is kids get to a certain age and they don't want to play on the playground we got now because there's really not much stuff there, and they end up migrating over to the woods, which there's nothing wrong with that, but we thought, 'Let's give them something more than what we've got now.'"
The centerpiece of the new playground will be a Quantis, a netplay structure shaped in a figure-eight that functions like an ascending obstacle course. The Quantis has been built for net climbers but has a myriad of functions and includes a bridge, a cargo net with steps and molecular-style belting. Kids can also use seats underneath the structure as a hangout space.
The structure may be one of just a few in the country, Wright said.
"It's a very unique piece of equipment I think even adults will be attracted to," Wright said.
The playground will also have a state-of-the-art slide, a bamboo jungle, and a wall where kids can sit. Wright said it's been designed with parents in mind as well.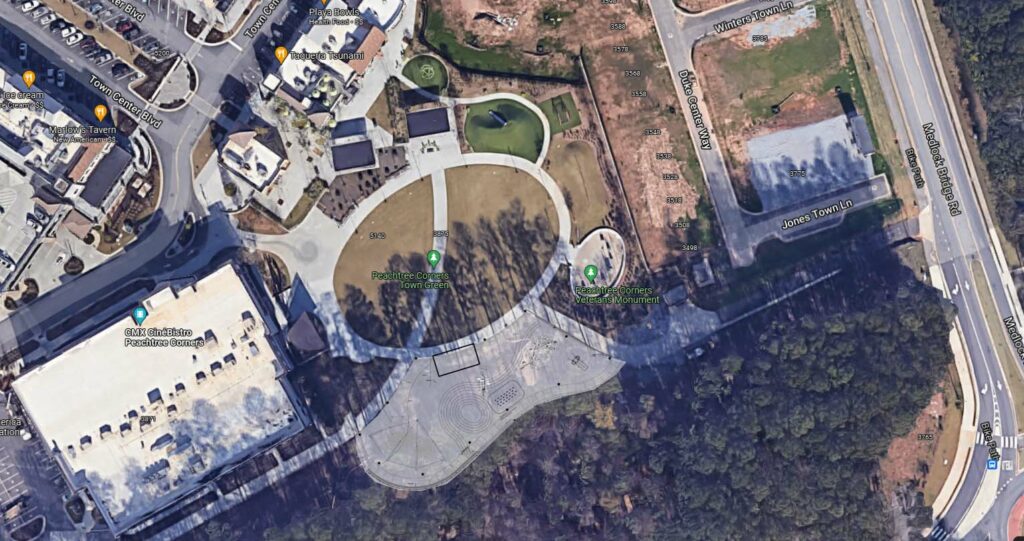 "We wanted an area where the parents could hang out and watch their kids play," he said. "The big hit was having a covered area right beside the play area."
The surface of the new playground will be made of rubber material called PebbleFlex rather than AstroTurf like the current one and will represent the city's colors of blue and green, Wright said.
The playground's designer, Dustin Graham of Atlanta-based Playground Creations, turned out to be a perfect match in what the city was looking for, Wright said, because the city wanted something that could accommodate children with special needs.
"When we were brainstorming with him about what we were looking for, we found out this guy had a background in not just landscape design but a passion on the side for helping special needs kids," Wright said. "When he gave us the original design, one of the things he had done without asking us was incorporate some equipment and other design features that would be very attractive to people with special needs kids."
Graham grew up near Peachtree Corners and is excited that his friends and neighbors will have something to encourage them to get out and be active.
"We went through several revisions of the playground plan," he said. "I think this one is the seventh and it has all the changes for the site design in place."
Aaron Humphrey, an engineer with Duluth-based Keck and Wood agreed that there's already buzz in the air.
"We worked well together with the designer and the city and I'm sure the playground will be well received," he said.
The contract for constructing the new playground went up for bid recently, and if all goes according to plan, it will be open for play in May, Wright said.
Updated 1/23/22
With the City Manager: The Forum sale and its impact, plus what is PadSplit?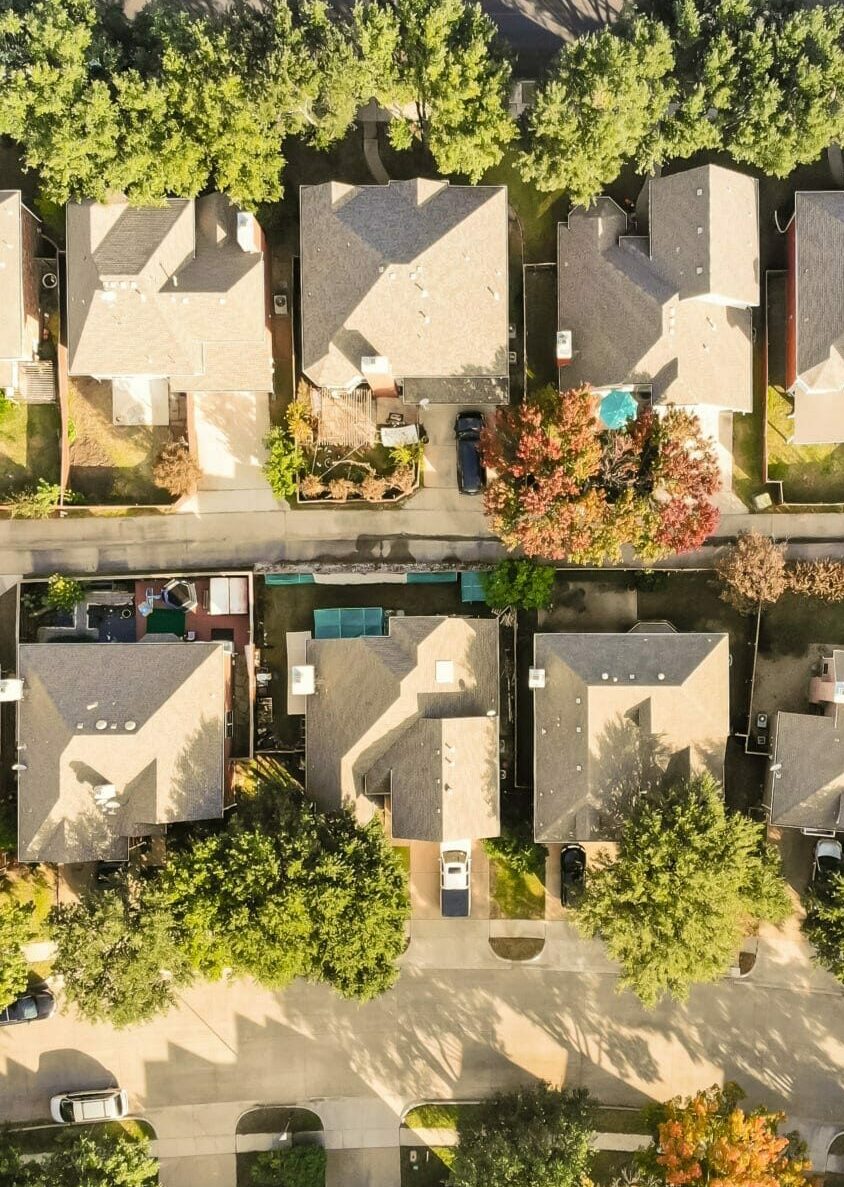 The Forum Shopping Center could be under new ownership soon, but the city of Peachtree Corners is determined to not let it become just another failing shopping mall.
City manager Brian Johnson said if the 500,000-square-foot mall does get a new owner, the city would like to work with them when it comes to any revitalization plan.
The Forum is currently managed by Bayer Properties, a commercial real estate firm based in Birmingham, Ala., which was granted third-party management rights in 2019. Its retailers include a Barnes & Noble, Trader Joe's, Old Navy, Home Goods and Pottery Barn, but there are plenty of suites open for new businesses, Johnson said.
"The Forum finds itself in a position where I think a new owner is going to do something beyond just becoming a new owner and just work hard to fill lease space," he said.
"Someone is going to buy this thing. When you add up all the lease revenue, it has to exceed their operating cost and the note they have on the property. To a degree, they are chasing numbers and they're not married to the community like us, and they'll fill space with tenants you just don't want to see at something like this. That's the first sign of a terminal illness."
The challenge will be coming up with ideas to make The Forum a place that is more attractive to young people, and the best way to do that is to utilize its 500,000-square footage and create a public gathering area that can be used as a venue for more events, Johnson said. He added that several proposals have already been made to do just that, including the construction of a two-story parking garage that will allow the current parking between facing stores to be converted into a large gathering space.
"Once you show there is a reason for people to hang out, there's something to do and space to do that, I think you're going to start seeing space get filled by tenants who cater to a younger crowd because now there's a reason for them to do it," he said.
"I think we can reinvent The Forum in such a way that we don't have such density that the parking is an issue and such density that the public space, there won't be such a crush of people that people will enjoy going there."
Another improvement Johnson wants to see is to make the Forum more accessible to nearby residents.
"On-site residential creates a stable customer base for the mix of uses that are there," he said. "If there's a boutique pet store that's within walking distance of where I live, I will shop there even if it's more expensive versus getting into my car to go some bigger pet place like PetSmart. The Forum doesn't have that."
With the success of the Peachtree Corners Town Center shopping mall on the other side of Peachtree Parkway, Johnson said the two shopping centers are the heart of the city, and he is determined to see both thrive.
"The Forum is an integral part of this community," he said. "It can't fail, and the city will not let it."
PadSplit 'problematic on a number of fronts.'
An Atlanta-based start-up that provides affordable housing has been running into legal battles as they've tried to expand.
PadSplit, founded in 2017 by CEO Atticus LeBlanc, has made its way into Peachtree Corners. The company allows landlords and property owners to rent out individual rooms within their homes to tenants, which means owners can rent out single-family homes to four or five (and in some cases as many as 10) tenants at a time, while each tenant pays a low weekly rent rate for a furnished room.
PadSplit does not own any of the properties listed on its website but is responsible for making sure all rooms are furnished. While the company's website states PadSplit conducts background checks on all its tenants and advertises high standards in terms of maintenance and furnishing, the company has run into legal trouble and backlash.
Last year, WSB-TV in Atlanta interviewed former PadSplit tenants as part of a seven-month investigation, and many of them complained about unsafe living conditions and violations of code enforcement. Johnson has concerns about those same issues arising in Peachtree Corners.
In Peachtree Corners, the city code prohibits short-term rentals of less than 31 days. Any property that provides less than 31 days of renting is considered a hotel and is subject to hotel code standards, Johnson said. Peachtree Corners residents cannot turn any property they own into an Airbnb for the same reason.
"We had a situation uncovered here in a neighborhood in which a property owner used a company called PadSplit," Johnson said. "It was brought to our attention that an owner there had been advertising for as many as 10 rooms in one house.
"There are those within the community who may have heard about this and are wondering what our stance is. We absolutely do not allow this kind of stuff to happen. We do not want our neighborhoods to end up getting into a situation where people are coming in and they're running some of these properties as investment properties."
City code also prevents more than six vehicles from being parked at a residence, and no parking on grass or dirt is allowed.
"It's problematic on a number of fronts," Johnson said. "Everything from, you know, where do you park all those cars?"
Johnson said the homeowner trying to advertise his home on PadSplit has already sparked action within city government.
"We're going to make our public code a little bit clearer so that if there is a homeowner digging into it saying, 'Hey, can I do this?' it will be clear," he said.
The article is in part based on a recent podcast episode of Prime Lunchtime with the City Manager.