Working from Home Can Mean a Better Family / Work Balance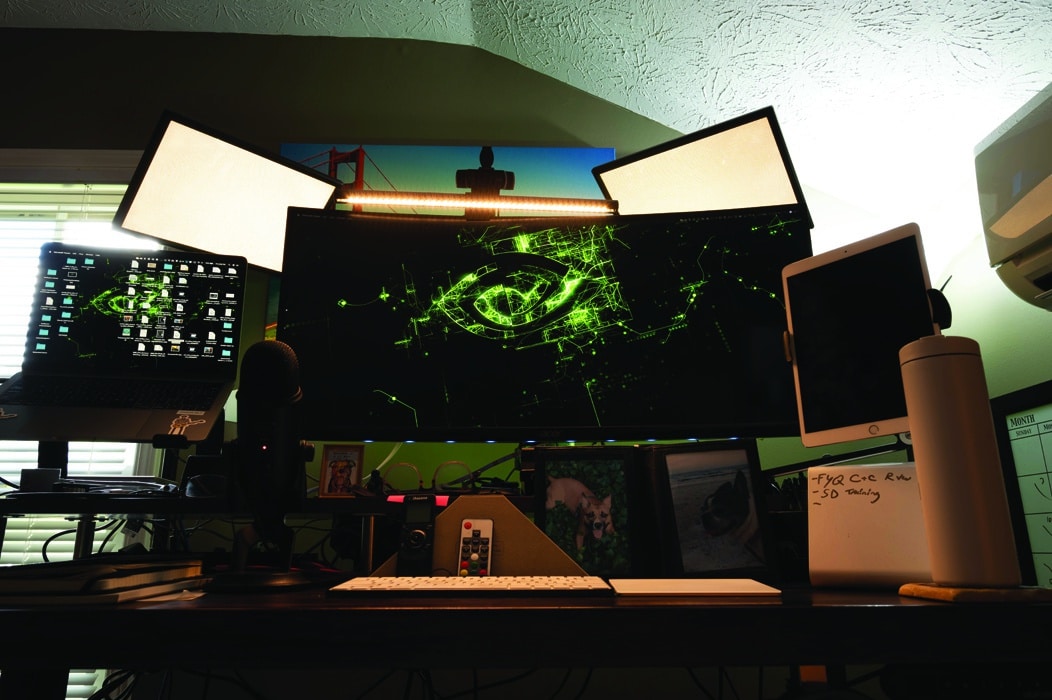 Photos by George Hunter
In mid-March 2020, millions of workers were driven out of the office with no definite return date when the COVID-19 pandemic completely disrupted everyone in the United States' livelihoods, plans and vocations. Peachtree Corners was no exception, and thousands of residents were forced to improvise creating a work-friendly space inside of their homes.
After over a year of commute-free and remote jobs, the pandemic has completely deconstructed how humans relate and view their space — showing that careers are more transient than we ever thought. Even though nearly 47% of the U.S. population is vaccinated and life is slowly coming back to a sort of normal, home office spaces may be here to stay.
A head start
Jason Reese, an IT Systems Architect for NVIDIA, a multinational technology company, had a head start on remote working in 2016.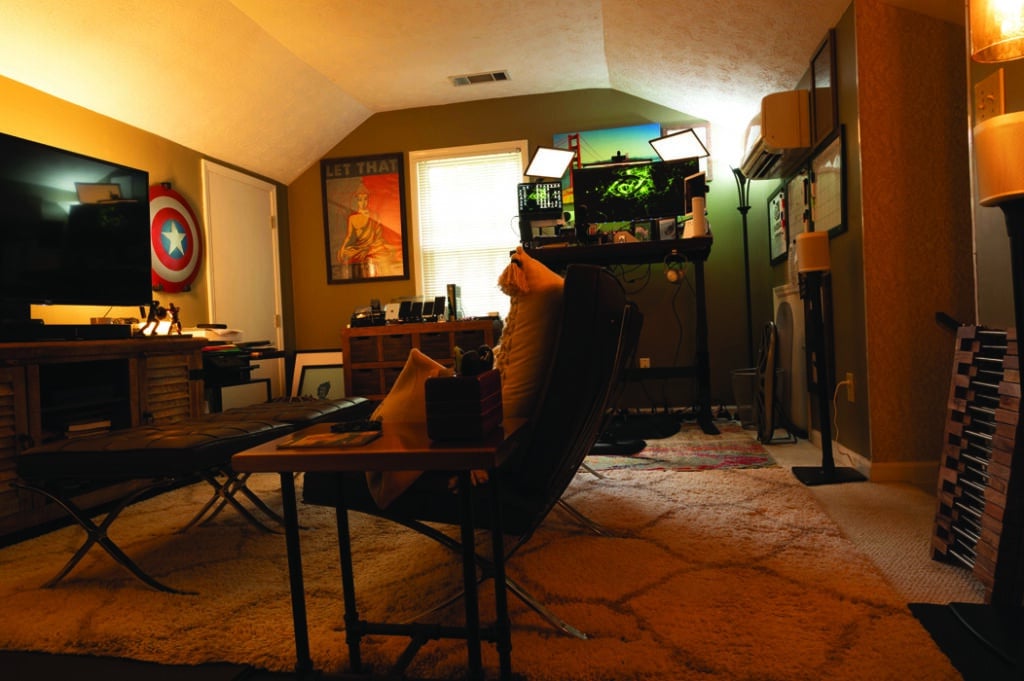 "After over 10 years where I did a lengthy daily commute driving to midtown Atlanta, in 2014 I got the opportunity to work for a company on the West Coast and split my time working between there and home in Atlanta," Reese said. "Even then, most of the meetings I was in were video calls with teams dispersed across different states and countries. In 2016, it worked out to where I went full-time remote and only needing to travel one week a month to be 'in office'."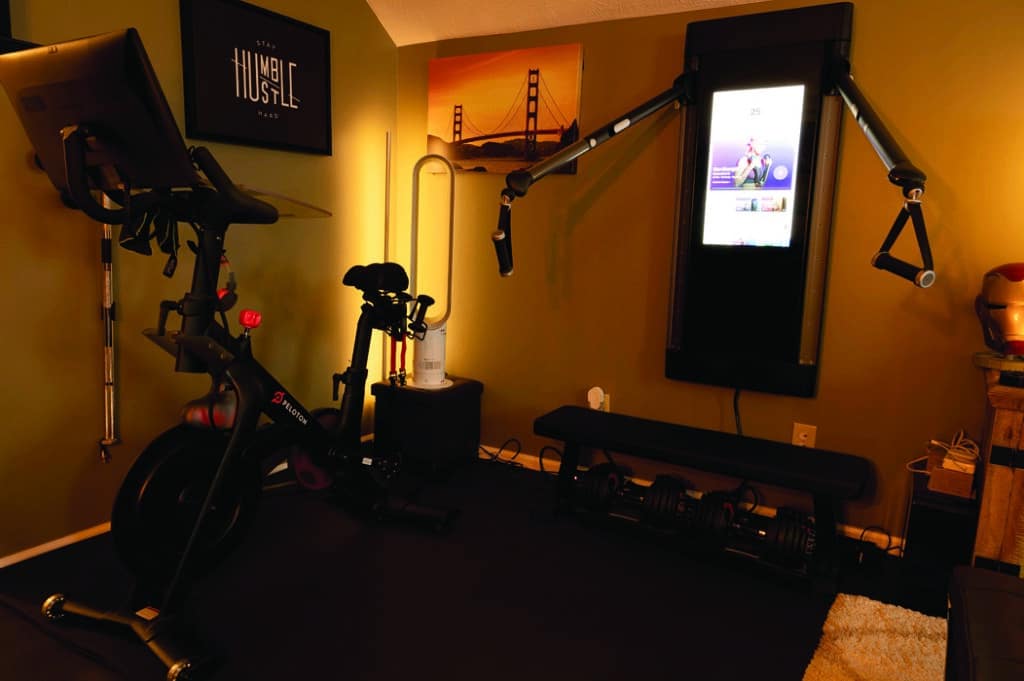 Reese's home office space evolved from just a laptop on his kitchen table, to a makeshift desk in the living room, ("that was a real eye-sore whenever we had company," Reese joked) to, finally, converting his bonus room into the ideal working space. Opting for an electric standing desk, over the usual large office desk, allowed Reese to alternate sitting and standing throughout the workday.
"I put a privacy divider up behind my workspace, primarily for video calls," Reese said, "so co-workers don't see anything but my professional space." The privacy dividers also keep the rest of the bonus room off the call which includes "a TV room with surround sound and synced hued lighting and a home gym."
Space to concentrate
Cliff Bramble, a self-employed restaurant and real estate investor also found himself having to convert to working remotely March of 2020. Amid the pandemic, Bramble started a full-time restaurant consulting company called Hungry Hospitality.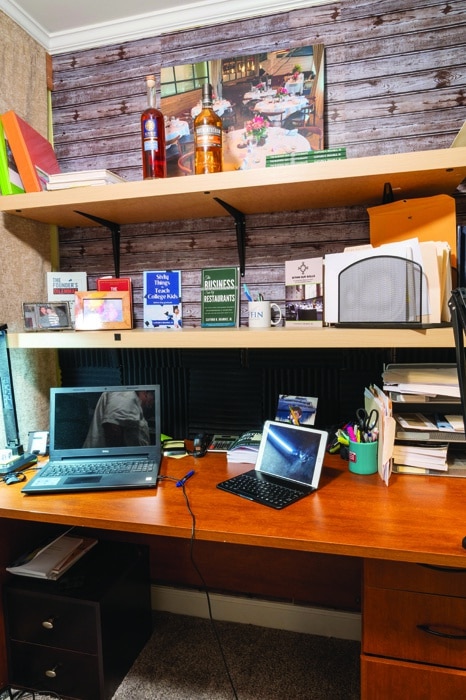 "I have a consulting company that works with start-up businesses and restaurants in helping them in any business aspect on the business side," Bramble said of his company. The company has also published books on the subject and will be launching a new product in August.
Like Reese, Bramble's new workspace is in his basement, but it is minimal to say the least: only sixty square feet with no windows. But this isn't at all bad — Bramble wrote two books in that tiny office.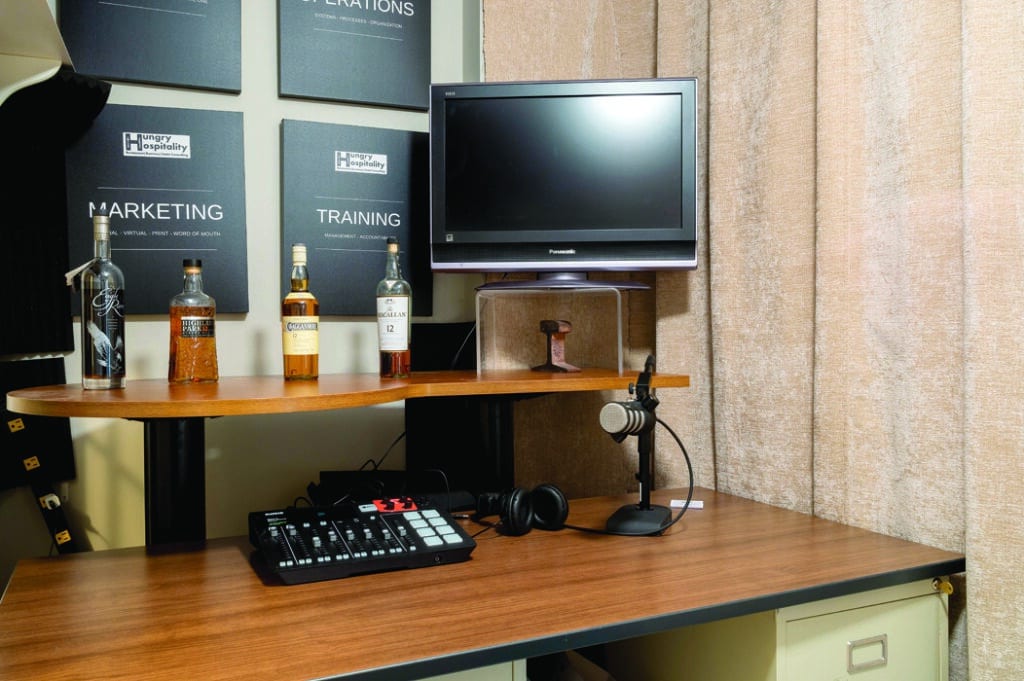 "Being in a small space along with no windows has allowed me to focus on getting more done. It allows me to write my book in a non-disturbing space," Bramble says of his workspace.
Reese has found a similar sense of productivity and peace in his home office workspace rather than the typical 9 to 5 office.
"In an office, especially the ever-present 'open office layouts', there were constant distractions. I'd try to work on something needing focus and get interrupted by chit-chat or conversations two feet away.
That's not counting needing to find conference rooms, [getting] to them, often in different floors or buildings, just to have a meeting."
Less commute, more productivity
Reese believes that while undoubtedly there is value in meeting and interacting with someone in person, "the minutes and hours gained by removing long commutes have added more productive time.
Most of the work I am doing is behind a computer screen. If I can block distractions, I can focus on work for a few hours and complete more in less time it would take in an office." Though remote working or learning may not be the best fit for everyone, it has given Reese more balance in his life.
"Before I worked from home, I'd spend one to two hours, [each way] commuting. I'd stay at an office until 6 or 7 trying to avoid even more traffic, then get home and be too tired or stressed to do anything besides eating and sleep," he said. "Weekends were spent running errands with maybe a dinner out thrown in."
This way of life pre-pandemic was monotonous and prevented many from seeing their families and being able to do anything outside of the necessities. One of the very few benefits of the pandemic was that it gave us time to spend doing things we never would have done because of our busy schedules.
This allowed Reese to go get lunch out with his wife occasionally, and during his West Coast worker's lunch breaks, allowed him the chance to walk his dog in the neighborhood or run errands — do things for himself.
Bramble agreed with Reese, drive-free work environments are a plus. Working at home has also allowed Bramble to be within arm's reach of his children, "I have never had that luxury in my prior businesses."
Home office challenges
Suffice to say, remote working does not come without its challenges. "The biggest challenge when I started working from home was worrying that I wasn't doing enough," Reese said. "Your first impulse is since your boss or coworkers can't see all the work you're doing, [so] you should just do more. Be available all the time. Show that you're up and online at 7 a.m. sharp. Skip stepping away from your desk or computer to take breaks or even eat meals."
Reese quickly realized that this work ethic based on fear of his coworkers, his boss wasn't sustainable. You can burn out quickly trying to be available for 'every meeting,' 'lead every project,' just to show how hardworking you are while working at home. Instead, Reese suggests that you set boundaries to prevent burnout and cultivate maximum productivity.
"For me, setting up a dedicated desk and the work area was crucial. Each morning, the routine is to take out and feed the dog, make coffee, go upstairs to get ready and all work is done in the home office. When I'm not in that space, I'm spending time with my wife or trying to fit in a quick workout," Reese said.
"Even though the room may be used for other things, it is set up with clear separation. The workspace and home office are defined, so all meetings and all focused work are done every day. That's helped the most with my routine."
Another unexpected challenge for Bramble was the lack of community and meeting people in his business. "I have always been around hundreds of people and talking to them and getting to know them in restaurants. Fortunately, I have a lot of friends around [Peachtree Corners] and we still get together and share good laughs," Bramble said.
Better balance
According to Bramble and Reese, with remote working, balancing family life with professional life is easier than it's ever been. "Working at home saves you time and allows you to get a lot of work done. Plus being self-motivated helps, too," Bramble explained.
Humans cannot take all the credit though; Reese said his workspace would not be complete without his dog, Sasha. "She holds it all together each day as de-stressor and overall chief happiness officer at home."
"It's hard to have a bad day with a dog who likes to lay next to your desk while you work," Reese continued, "and is equally adept at pawing at you to take a break, go for a walk or just go out for a bit to step away and enjoy a moment sitting in the sun between all those pesky meetings."
As of 2021, society is still learning that we do not have to "go into the office" to be successful. For Bramble, his small 60-square-foot basement office was ideal enough for him to write two books, record podcasts and audio business classes, as well as launch his $12 million company.
"It is not the size of the office but the amount of creativity and work that gets done in the office," Bramble explained. "With the connection to the internet, I can launch an entire media company in my office."
Emma Capital Announces the Purchase of Centre at Peachtree Corners, 272 units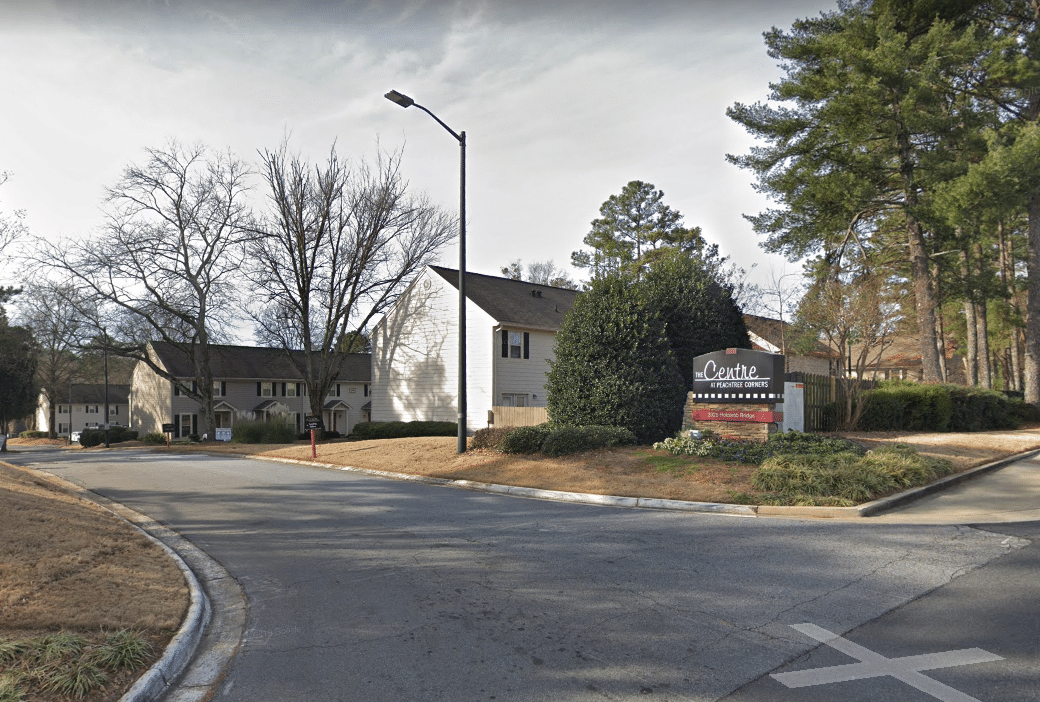 Emma Capital Investment Inc. ("Emma Capital") is pleased to announce the acquisition of Centre at Peachtree Corners, a 272-Unit Community located at 3325 Holcomb Bridge Road, Peachtree Corners 30092 for $45,250,000. This is Emma Capital's 41st purchase in the United States, and the first acquisition for the Emma Capital Investments Value Add Fund I (the "Fund") bringing its total acquired apartments to date to over 10,000 units. 
Peachtree Corners is an affluent city in Gwinnett County conveniently located to I-85, I-285, and GA-400. The 17 square mile city was incorporated in 2005. The city's pro-business environment has attracted over 2,300 businesses. Peachtree Corners is the economic leader of Gwinnett County, Atlanta's fastest growing county.
The property sits on 20.13 acres at the intersections of Holcomb Bridge Road, Peachtree Industrial Boulevard, and Peachtree Parkway (also known as GA-141). The property has benefited from a major rehabilitation of $10.7M between 2012-2017, with new HVAC, roofs, windows, paint, clubhouse and Hardie-Plank sidings as well as renovations of all of the interiors with plank flooring, black appliances, faux granite countertops, new cabinets, and track lighting.
"We are extremely excited about this first acquisition in our new Value Add Fund," stated founding Partner and Co-Owner Haya Zilberboim. "We have had great success with our other properties in Atlanta and our strength and experience in the market provides us with a great opportunity to efficiently leverage our resources to immediately focus on rent growth initiatives and capital improvement projects such as income-boosting unit interior upgrades."
"Centre at Peachtree Corners represents another strong investment opportunity for Emma Capital in the Atlanta market," added Partner and Co-Owner Oz Cohen. "The city of Peachtree Corners is vibrant and growing, with leadership focused on well-conceived, strategic development sure to generate business interest and inspire future expansion. We are extremely happy with the performances of our current holdings in Atlanta, Phoenix Orlando, Nashville, Indianapolis and the Carolinas and continue to focus on other new Southern markets such as Dallas, Austin and Tampa."
Lockridge Forest: A Woodland Filled with Friends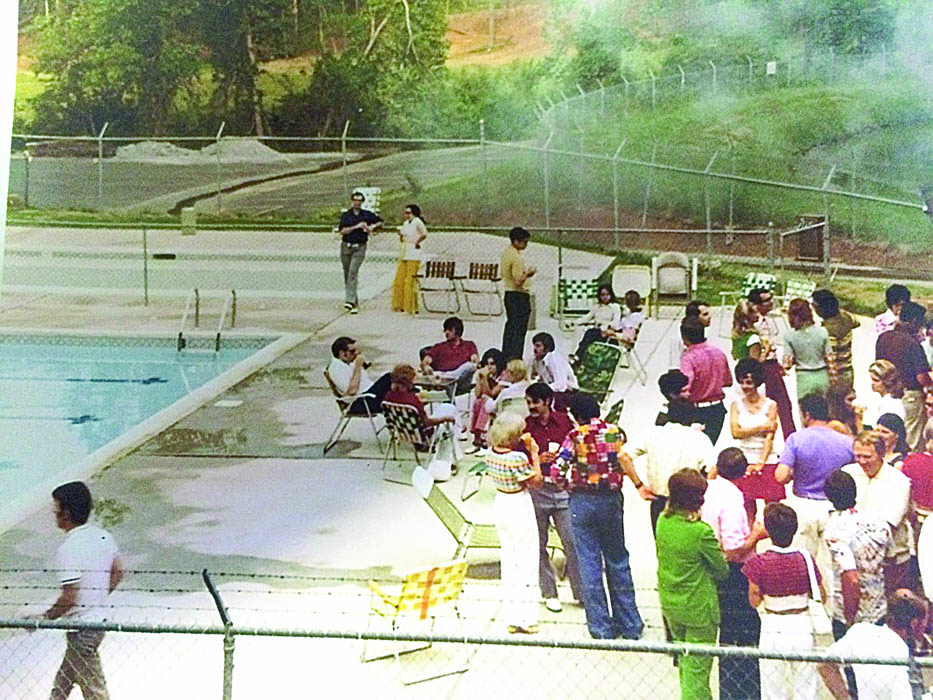 A neighborhood like Lockridge Forest really does feel enchanted thanks to the neighbors and community members. With over 450 homes and a nine-acre Swimming & Tennis Club, some residents have enjoyed the perks of living this community for almost 50 years.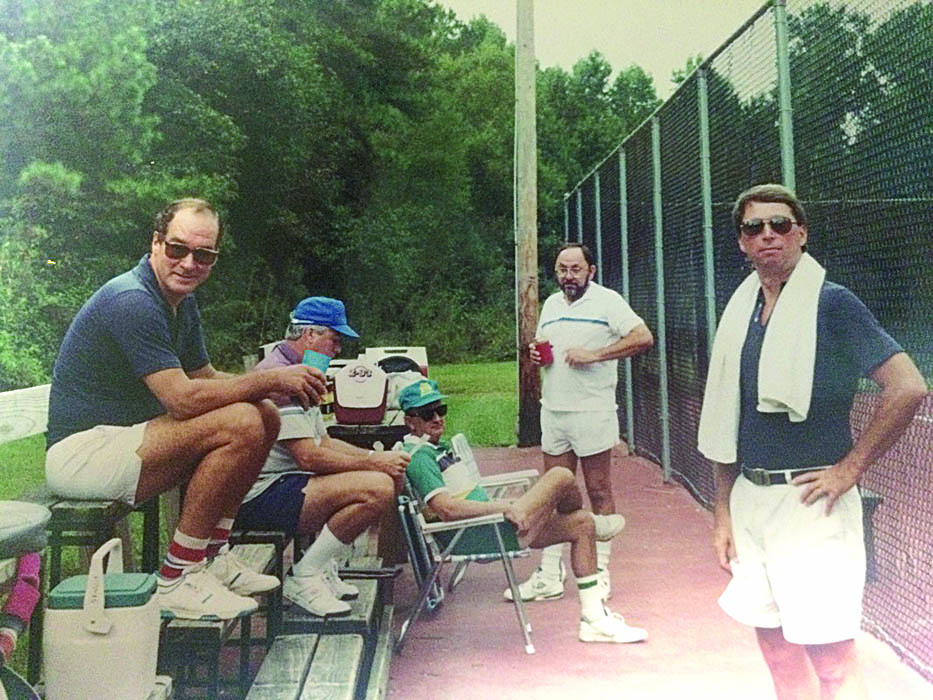 Phil Sadd explained how it felt when he first moved to Lockridge Forest Community in 1991. "It really was like living in a forest — it still is."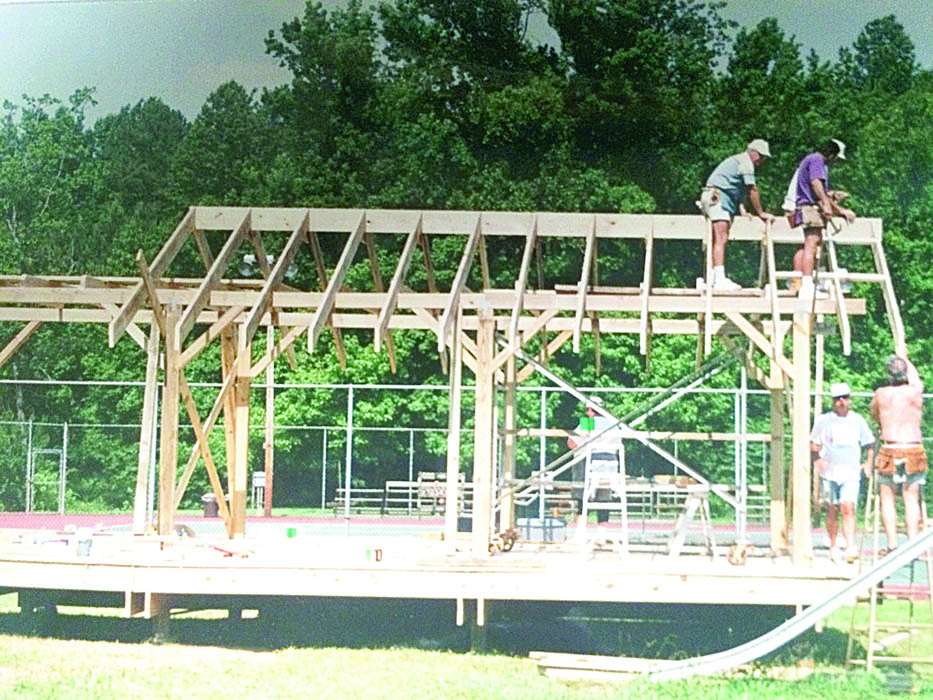 Animals such as deer, owls, beavers, hawks and cranes (oh, my!) can still be spotted in your own backyard if you hail from this area of Peachtree Corners. But even more than the scenery, Sadd said he loves the sense of community. That's why he became a City Councilmember in 2012, just after the city was incorporated.
Working together to improve
Lockridge Forest sits right on the Dunwoody and Gwinnett county lines, and it's centrally located to over 50 businesses, schools, churches and temples. "Being right at the edge, I was worried we wouldn't get as much attention, so I wanted to make sure this community had a voice," Sadd explained. "I wanted to make an impact."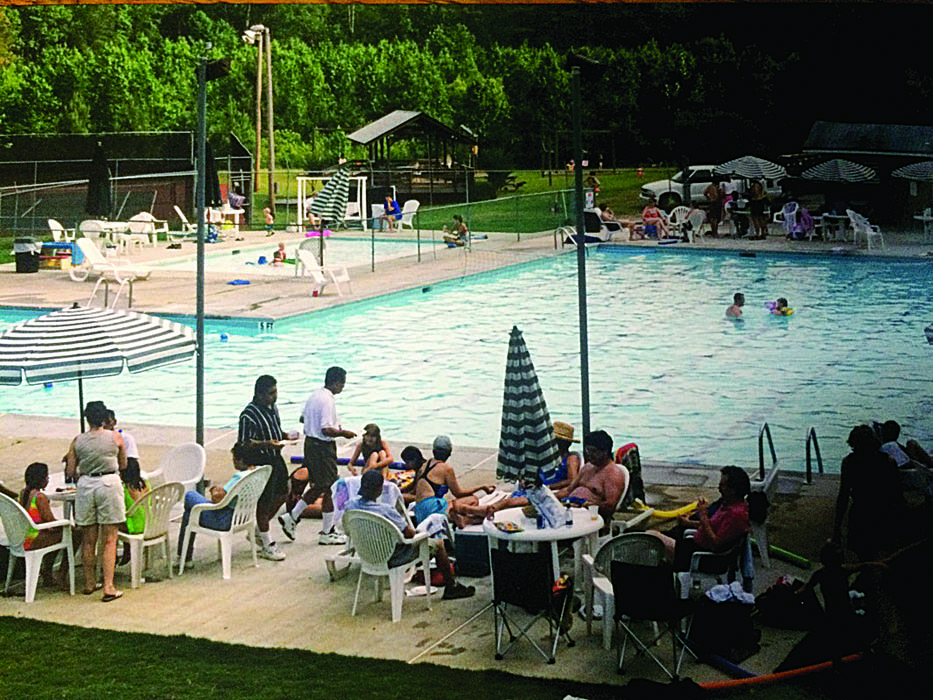 And he did. When he first moved into Lockridge Forest, there were no sidewalks, curbs or gutters. Mothers with strollers or families with small children would walk on dirt paths. Sadd has spent years setting up and maintaining amenities along Spalding Drive and Winters Chapel Road.
"The City Council has been extremely helpful with this and supported us through this process," he said, adding that they even had the opportunity to partner with the City of Dunwoody, because a portion of Winters Chapel Road rests in their territory. "Dunwoody has been a great government partner to work with over the years," he added.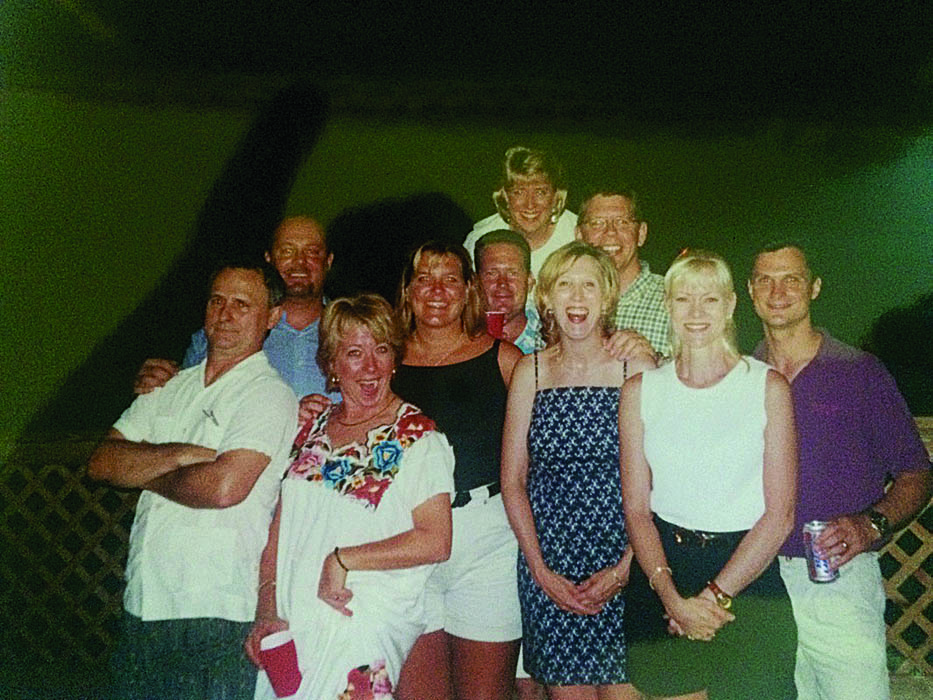 When Sadd isn't working on improving the community, he is enjoying the perks of living there. It's the closest neighborhood in Peachtree Corners to I-285, so many residents enjoy shorter commutes. Some of the neighbors are so close, they even vacation together! Not to mention the many events put on by the Civic Association at the Swimming & Tennis Club, such as annual Easter Egg Hunts and Halloween Parades, as well as senior lunches, pig roasts and chili cookoffs.
Residents like Ron Walsh see to it that Lockridge Forest remains a desirable location to live or even staycation. "When we first moved to Peachtree Corners, my friends told me: You're moving to the boonies, no one will visit you out there," he said. "But now it has become a desirable place to visit."
Swim & Tennis Club
Walsh has been involved in the Swim & Tennis Club for the past 30 years; at times he has been president and now he serves as Treasurer. The club first opened in 1971 when 22 members of the Lockridge Community put their own money on the line to build the pool. After a tornado came through in 1998 and ripped through the forests and club, one citizen offered a private loan to have the pool redone — with no interest. It really was a labor of love.
"It's a park-like atmosphere," Walsh said. "There's a creek winding through it and when the trees are blooming and you can't hear any traffic, it feels like you really are in a forest."
Well sign us up! Actually, you can sign up for membership to this gem of a club because they accept families from any neighborhood, not just Lockridge Forest.
"We collect membership dues in April and May, and last year we weren't even sure if we would be able to remain open," Walsh said. But thanks to some hard work, the Swim & Tennis Club was able to put CDC protocols in place that allowed them to remain open to families.
In fact, last year they had the largest membership to date. After the challenges of 2020, it's no surprise that families are valuing quality outdoor time.
Walsh talked about the importance of having places like the Swim and Tennis club available to the community. "The problem with technology overload is that we're not giving ourselves the challenge to be bored, to be thinkers and writers and to just have the time to create," he said.
With community members like Walsh and Sadd, it's easy to be excited about the world returning to normal and watching Peachtree Corners continue to thrive even while going through some transitions. They both agree that residents of Lockridge Forest, who come from all walks of life, are good neighbors who feel more like family.
Real Estate Stays Strong in Peachtree Corners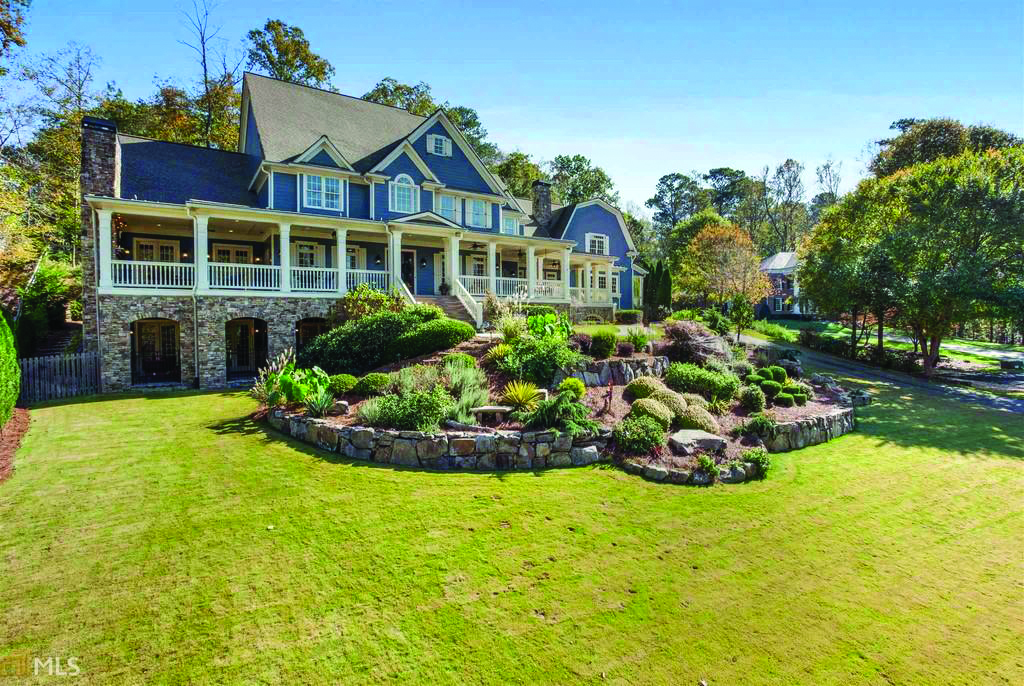 The real estate market in Peachtree Corners continues to hum along in fifth gear through uncharted territory. While realtors said it's not the hottest zip code in metro Atlanta, it stacks up quite well.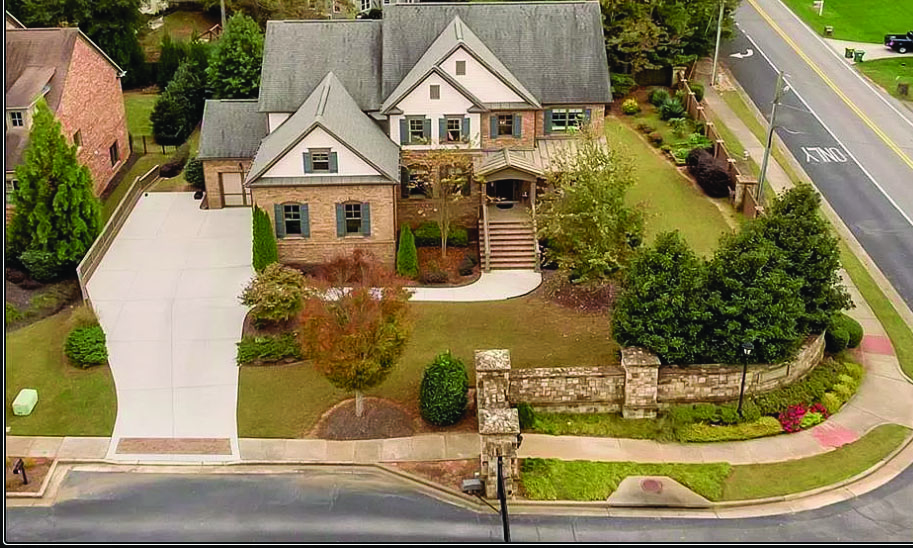 Despite the COVID pandemic — and quite possibly because of it, in part — sales, figures, prices and time-on-market statistics are amazing even veteran realtors. And what is described as a "100% a sellers' market" shows no immediate signs of a slowdown.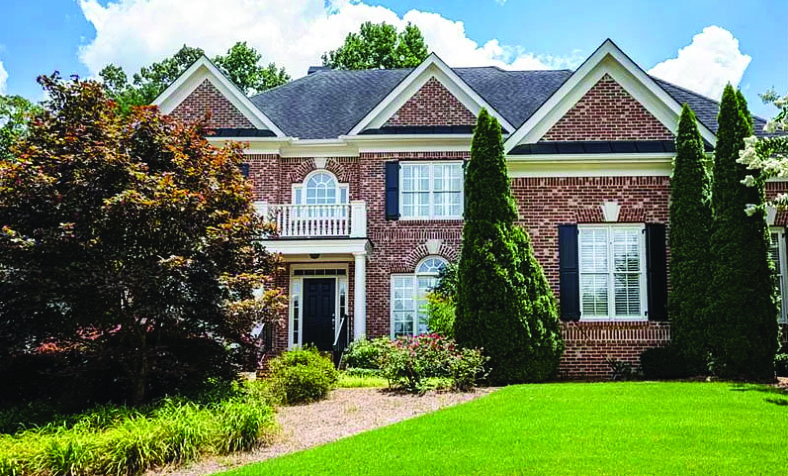 Truth in numbers
In assessing the whys and wherefores, it's good to start by looking at some numbers. A report from Rocket Homes puts the median price of a Gwinnett County home at $290,956 in February of 2021. That's up 8% from the same month one year before.
Tightening the focus, Meredith Blinder, a realtor with Maria Licata and Associates, pulled figures in the 30092 zip code showing the median home sales price there is up 47% and the average sales price increasing 28% for the first two months of this year, compared to 2020. The days an average home is on the market is down 74%.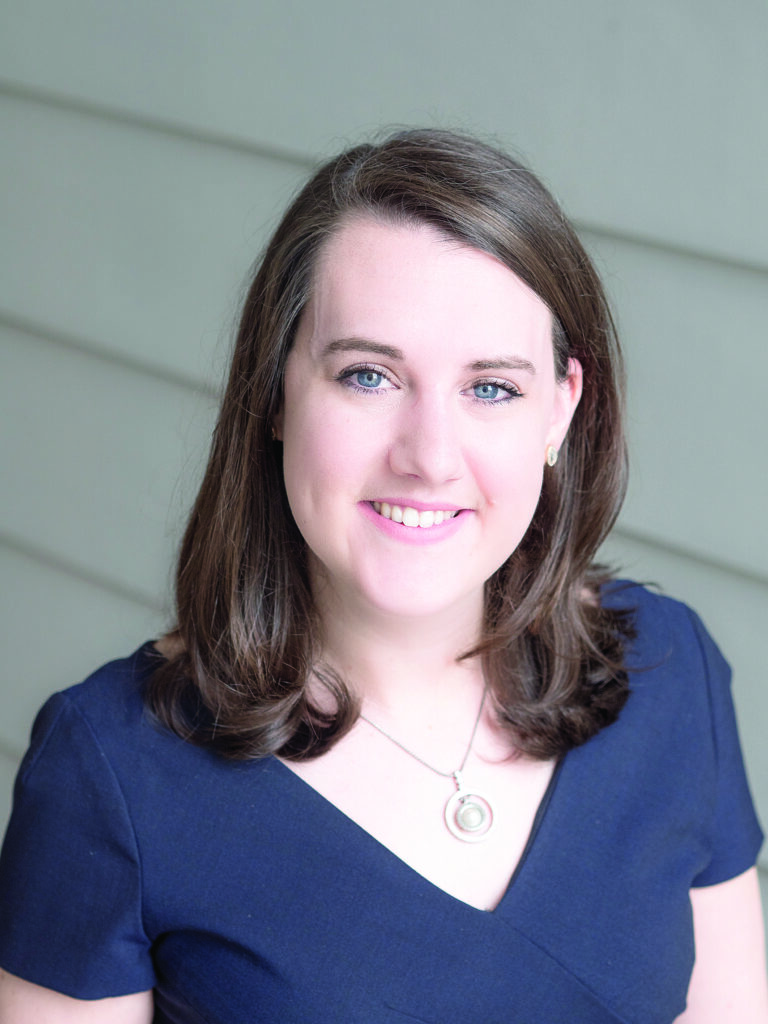 Secondly, consider Peachtree Corners itself. "Our strong schools, parks and a variety of restaurants make it a very desirable place to live," said Blinder. In addition, she and others said, consider its relative proximity to Atlanta while being far enough out to provide more house for the money and good access to transit routes.
The final layer of icing on the cake: the city has no property tax.
That the city is pretty much built out on single-family homes and has only a modest supply of condos also stokes demand, said professionals. Blinder noted that a new development on East Jones Bridge Road will supply hundreds of units of needed inventory.
Housing stays hot
With a scant housing supply, said realtors, bidding wars have broken out locally, driving homes as much as 10% over the asking prices.
Alan Kaplan of Atlanta Fine Homes | Sotheby's International Realty said sometimes desirable homes can show 40 times in a weekend and generate as many as 20 offers.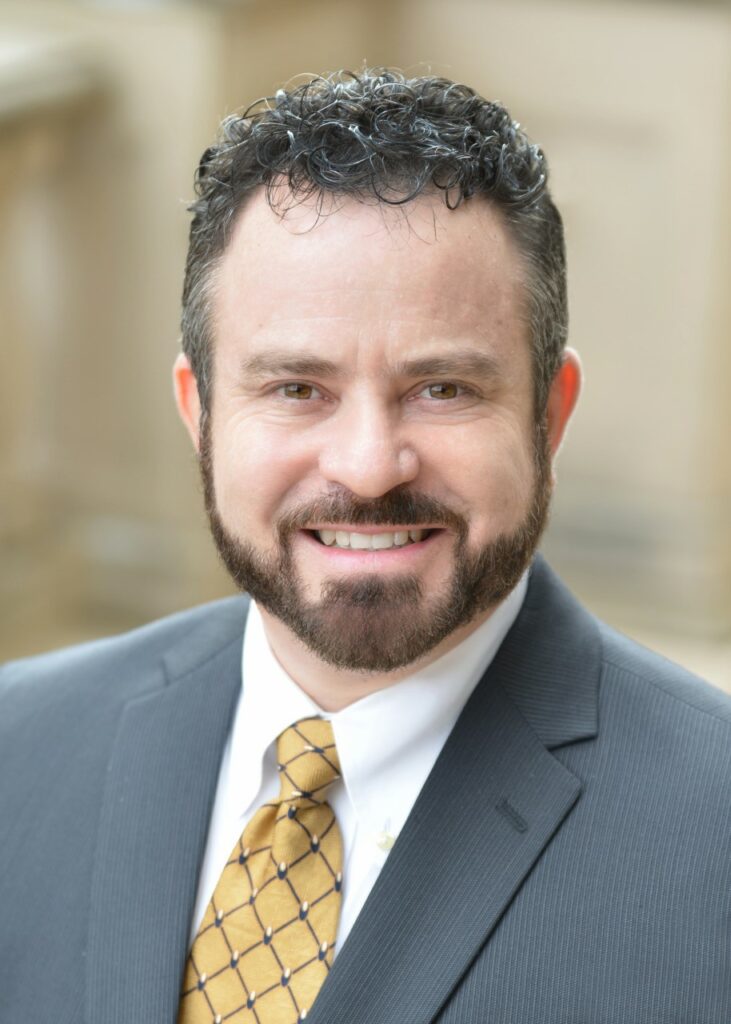 Further solidifying demand have been the outgrowths of COVID. At the outset of the pandemic, many potential sellers were deterred from putting their homes on the market fearing strangers traipsing through their living rooms and, in some cases, deciding to stay put and invest instead. Building activity took a couple of months hiatus as well during the overall downtown. Overall transactions fell steeply.
"People are just wanting to have something settled in their lives in the midst of COVID," is how Kaplan explained it. "To just be at home," he said, as opposed to listing their home then worrying about what they themselves will find.
Now, said realtors, some residents are finding that with their lives having changed during the pandemic, they need housing with more usable office space or other adjustments.
In the mix as well are in-town residents looking for more elbow room and better value, millennials aging into homeownership as they establish families, and out-of-towners as Atlanta's growth support seemingly continues unabated.
Then there are the historically low-interest rates, enabling prospective homeowners to stretch their money farther.
House buying strategies
Real estate professionals said with so many factors driving a lopsided market, buyers can have a number of strategies to choose from, bettering their chances in a competitive bidding market.
More and more buyers are showing up fully equipped with cash, no loan process needed.
"The first 15 years in this business, I never saw a cash purchaser," said Nancy Minor, who along with partner Laurie Rogers helms the Nancy Minor Team. "Now, it would not be uncommon to have two or three cash buyers a month." They're more attractive to sellers because it eliminates the uncertainty of a loan application falling through.
But Blinder notes that those who can't wave a fistful of dollars can employ tried-and-true strategies helping to level the playing field.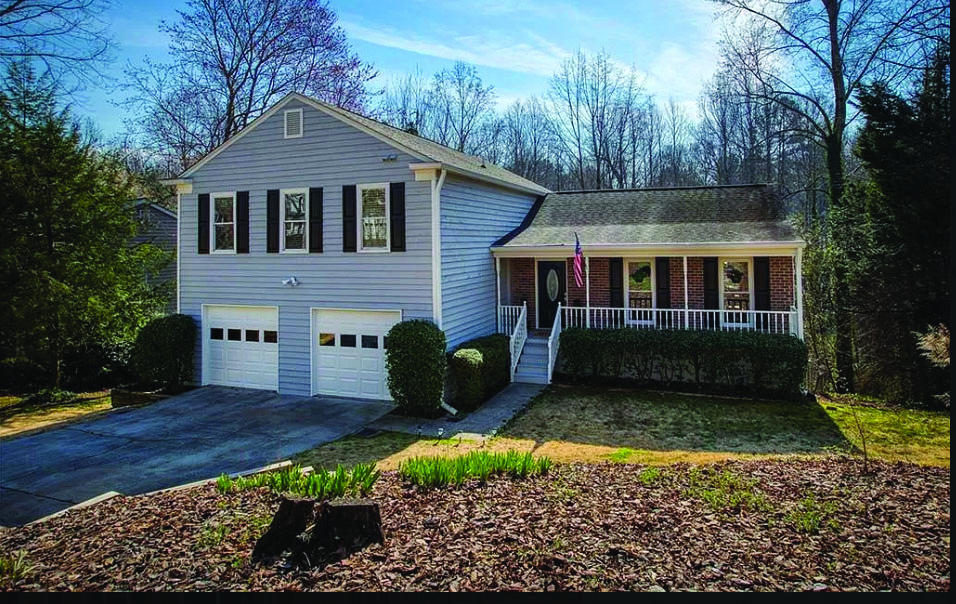 "Part of it is being willing to pay over the appraised value," she said. "And a lot of the time they are not only getting pre-qualified, but pre-approved for loans, again mitigating uncertainty for the seller."
"We have to make our terms seem almost like an all-cash offer with a shorter due diligence period and a shorter transaction time," said realtor Theresa Hunsucker of Engel & Völkers. "It also helps if you go in saying you're not going to ask for nitpicky things on an inspection report."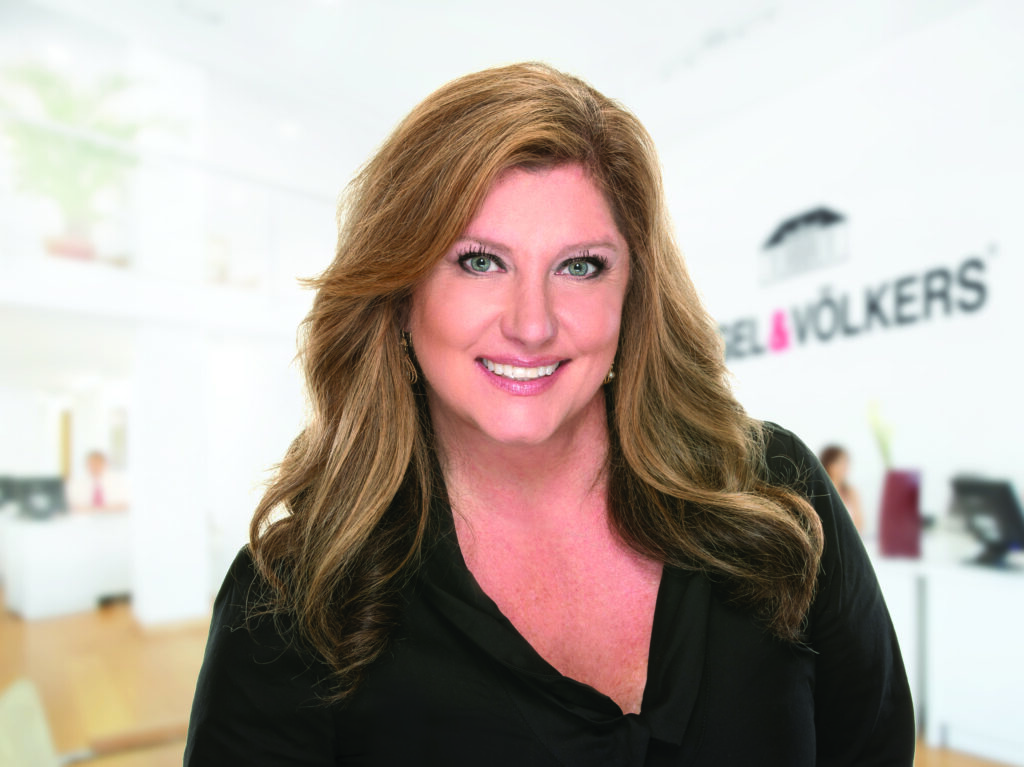 Buyer flexibility also counters for something, she said.
For example: Buyer A isn't willing to wait on moving in while the seller's youngsters finish school. Buyer B says, no problem. Score one for Buyer B.
And some are even skipping the appraisal and inspection processes.
Advice for sellers
For Peachtree Corners residents listing their homes, some simple attention to the basics can go a long way, even with their sitting in the catbird seat.
Said Minor, "Sellers' ability to get the most money from their home will still depend on doing staging, although it's not as important as it was two or three years ago.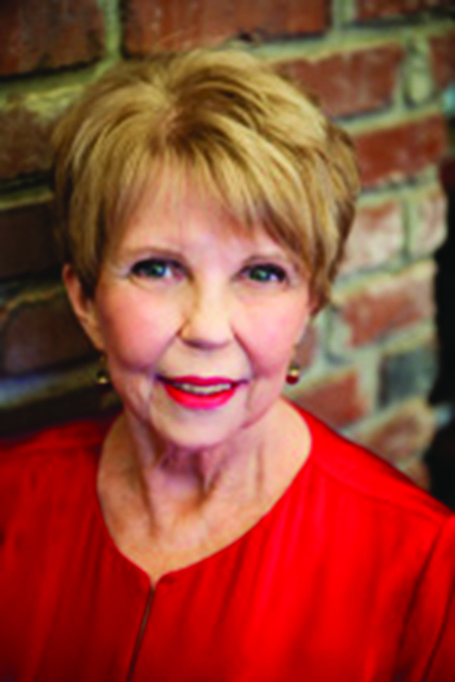 "And you have to get a buyer to your home in the first place, so you still need professional photos," she added. And, she said, something as simple as an odiferous home can turn off a prospective purchaser.
That's where having a solid real estate advisor comes in on both sides of a transaction, said professionals, in helping buyers gain a competitive edge and sellers derive maximum profit.
In a healthy market, the hottest areas in Peachtree Corners right now appear to be Peachtree Station and the Amberfield, Linfield and Riverfield neighborhoods, plus other Jim Cowart developments.
That hasn't changed much recently, as a 2013 article named the "fields" subdivisions as being a hotbed of activity.
Realtors do say the same high-octane atmosphere does apply citywide, which can be an advantage for homeowners who might have trouble moving their property otherwise, say those with synthetic stucco.
Local real estate experts think the market will stay in good shape for this year — if interest rates or unemployment don't rise markedly.
"I can't stress strongly enough for people considering selling their homes to do it now while the demand is high," remarked Kaplan. He's suggesting that those looking to make a chance sell now, live in rental housing for a time and take time to study and assess.
Even if a downturn occurs, Kaplan said he's much more confident that homes in the Corners will maintain value or remain less impacted in the event of a weakening economy.
Putting the current situation into perspective, he said, "It's incredible sellers' market, but I wouldn't call it a good overall market because of the lack of inventory for buyers. People need to find homes and not overpay."