Working from Home Can Mean a Better Family / Work Balance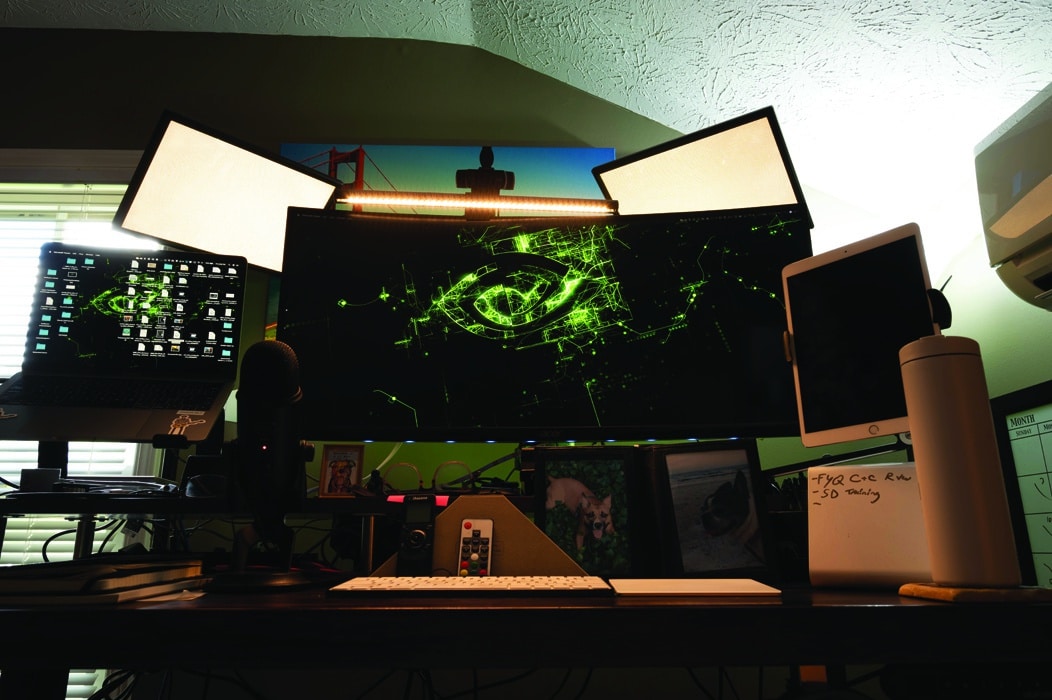 Photos by George Hunter
In mid-March 2020, millions of workers were driven out of the office with no definite return date when the COVID-19 pandemic completely disrupted everyone in the United States' livelihoods, plans and vocations. Peachtree Corners was no exception, and thousands of residents were forced to improvise creating a work-friendly space inside of their homes.
After over a year of commute-free and remote jobs, the pandemic has completely deconstructed how humans relate and view their space — showing that careers are more transient than we ever thought. Even though nearly 47% of the U.S. population is vaccinated and life is slowly coming back to a sort of normal, home office spaces may be here to stay.
A head start
Jason Reese, an IT Systems Architect for NVIDIA, a multinational technology company, had a head start on remote working in 2016.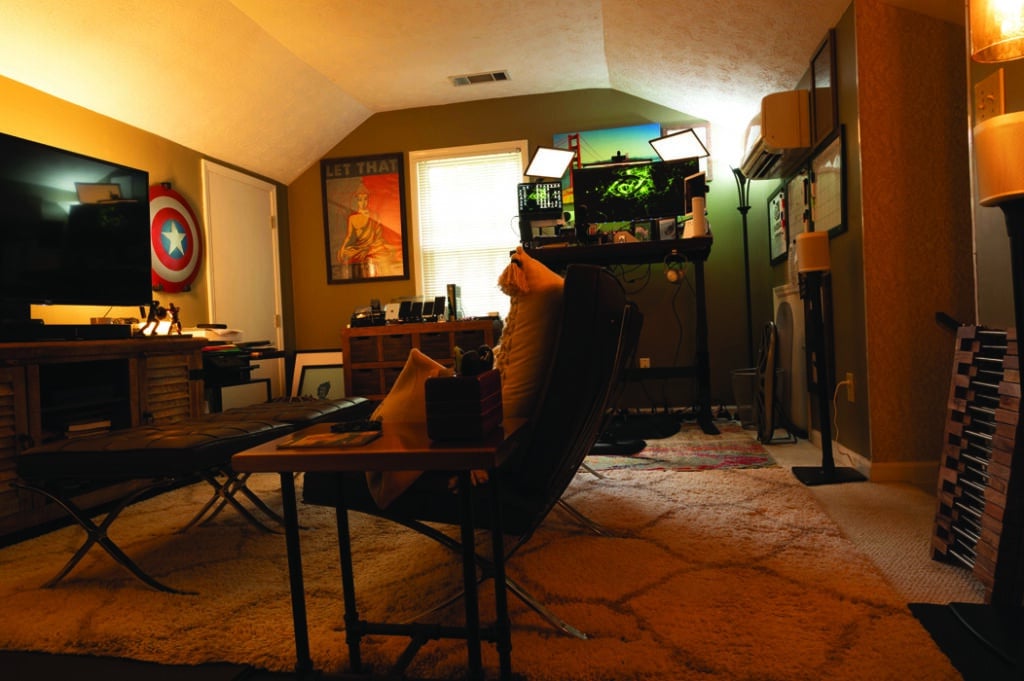 "After over 10 years where I did a lengthy daily commute driving to midtown Atlanta, in 2014 I got the opportunity to work for a company on the West Coast and split my time working between there and home in Atlanta," Reese said. "Even then, most of the meetings I was in were video calls with teams dispersed across different states and countries. In 2016, it worked out to where I went full-time remote and only needing to travel one week a month to be 'in office'."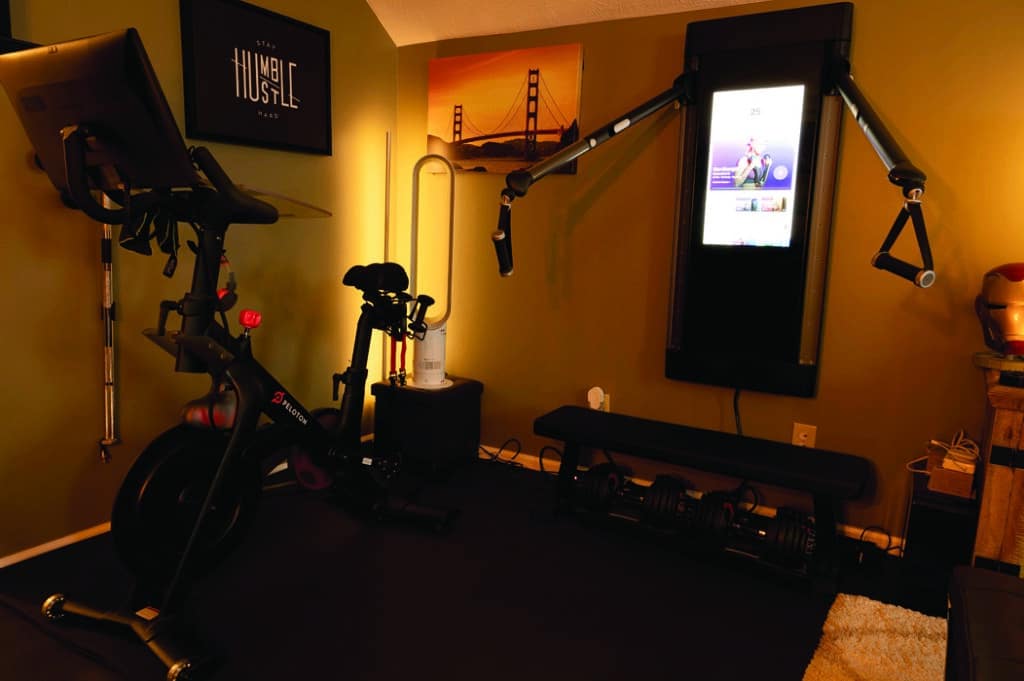 Reese's home office space evolved from just a laptop on his kitchen table, to a makeshift desk in the living room, ("that was a real eye-sore whenever we had company," Reese joked) to, finally, converting his bonus room into the ideal working space. Opting for an electric standing desk, over the usual large office desk, allowed Reese to alternate sitting and standing throughout the workday.
"I put a privacy divider up behind my workspace, primarily for video calls," Reese said, "so co-workers don't see anything but my professional space." The privacy dividers also keep the rest of the bonus room off the call which includes "a TV room with surround sound and synced hued lighting and a home gym."
Space to concentrate
Cliff Bramble, a self-employed restaurant and real estate investor also found himself having to convert to working remotely March of 2020. Amid the pandemic, Bramble started a full-time restaurant consulting company called Hungry Hospitality.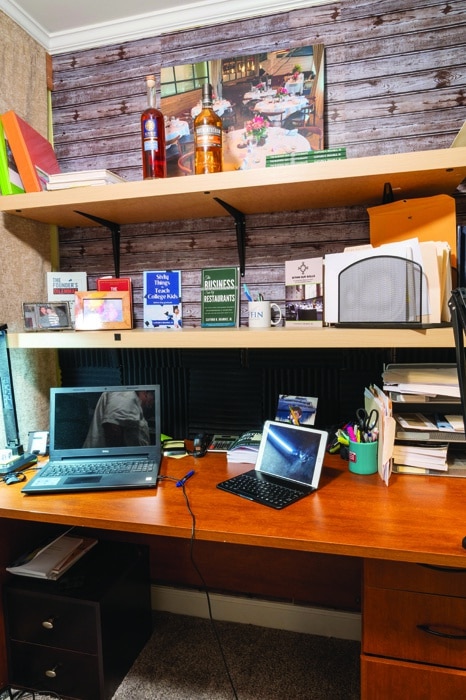 "I have a consulting company that works with start-up businesses and restaurants in helping them in any business aspect on the business side," Bramble said of his company. The company has also published books on the subject and will be launching a new product in August.
Like Reese, Bramble's new workspace is in his basement, but it is minimal to say the least: only sixty square feet with no windows. But this isn't at all bad — Bramble wrote two books in that tiny office.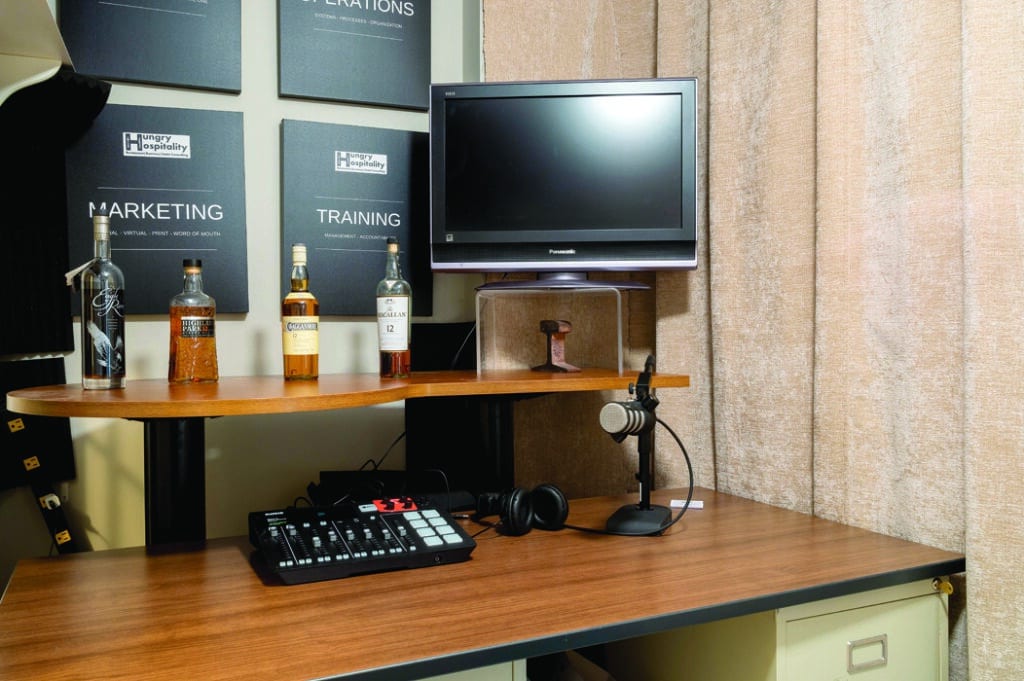 "Being in a small space along with no windows has allowed me to focus on getting more done. It allows me to write my book in a non-disturbing space," Bramble says of his workspace.
Reese has found a similar sense of productivity and peace in his home office workspace rather than the typical 9 to 5 office.
"In an office, especially the ever-present 'open office layouts', there were constant distractions. I'd try to work on something needing focus and get interrupted by chit-chat or conversations two feet away.
That's not counting needing to find conference rooms, [getting] to them, often in different floors or buildings, just to have a meeting."
Less commute, more productivity
Reese believes that while undoubtedly there is value in meeting and interacting with someone in person, "the minutes and hours gained by removing long commutes have added more productive time.
Most of the work I am doing is behind a computer screen. If I can block distractions, I can focus on work for a few hours and complete more in less time it would take in an office." Though remote working or learning may not be the best fit for everyone, it has given Reese more balance in his life.
"Before I worked from home, I'd spend one to two hours, [each way] commuting. I'd stay at an office until 6 or 7 trying to avoid even more traffic, then get home and be too tired or stressed to do anything besides eating and sleep," he said. "Weekends were spent running errands with maybe a dinner out thrown in."
This way of life pre-pandemic was monotonous and prevented many from seeing their families and being able to do anything outside of the necessities. One of the very few benefits of the pandemic was that it gave us time to spend doing things we never would have done because of our busy schedules.
This allowed Reese to go get lunch out with his wife occasionally, and during his West Coast worker's lunch breaks, allowed him the chance to walk his dog in the neighborhood or run errands — do things for himself.
Bramble agreed with Reese, drive-free work environments are a plus. Working at home has also allowed Bramble to be within arm's reach of his children, "I have never had that luxury in my prior businesses."
Home office challenges
Suffice to say, remote working does not come without its challenges. "The biggest challenge when I started working from home was worrying that I wasn't doing enough," Reese said. "Your first impulse is since your boss or coworkers can't see all the work you're doing, [so] you should just do more. Be available all the time. Show that you're up and online at 7 a.m. sharp. Skip stepping away from your desk or computer to take breaks or even eat meals."
Reese quickly realized that this work ethic based on fear of his coworkers, his boss wasn't sustainable. You can burn out quickly trying to be available for 'every meeting,' 'lead every project,' just to show how hardworking you are while working at home. Instead, Reese suggests that you set boundaries to prevent burnout and cultivate maximum productivity.
"For me, setting up a dedicated desk and the work area was crucial. Each morning, the routine is to take out and feed the dog, make coffee, go upstairs to get ready and all work is done in the home office. When I'm not in that space, I'm spending time with my wife or trying to fit in a quick workout," Reese said.
"Even though the room may be used for other things, it is set up with clear separation. The workspace and home office are defined, so all meetings and all focused work are done every day. That's helped the most with my routine."
Another unexpected challenge for Bramble was the lack of community and meeting people in his business. "I have always been around hundreds of people and talking to them and getting to know them in restaurants. Fortunately, I have a lot of friends around [Peachtree Corners] and we still get together and share good laughs," Bramble said.
Better balance
According to Bramble and Reese, with remote working, balancing family life with professional life is easier than it's ever been. "Working at home saves you time and allows you to get a lot of work done. Plus being self-motivated helps, too," Bramble explained.
Humans cannot take all the credit though; Reese said his workspace would not be complete without his dog, Sasha. "She holds it all together each day as de-stressor and overall chief happiness officer at home."
"It's hard to have a bad day with a dog who likes to lay next to your desk while you work," Reese continued, "and is equally adept at pawing at you to take a break, go for a walk or just go out for a bit to step away and enjoy a moment sitting in the sun between all those pesky meetings."
As of 2021, society is still learning that we do not have to "go into the office" to be successful. For Bramble, his small 60-square-foot basement office was ideal enough for him to write two books, record podcasts and audio business classes, as well as launch his $12 million company.
"It is not the size of the office but the amount of creativity and work that gets done in the office," Bramble explained. "With the connection to the internet, I can launch an entire media company in my office."

Redline Property Partners Sells Parcel at Sun Court for Mixed-Use Development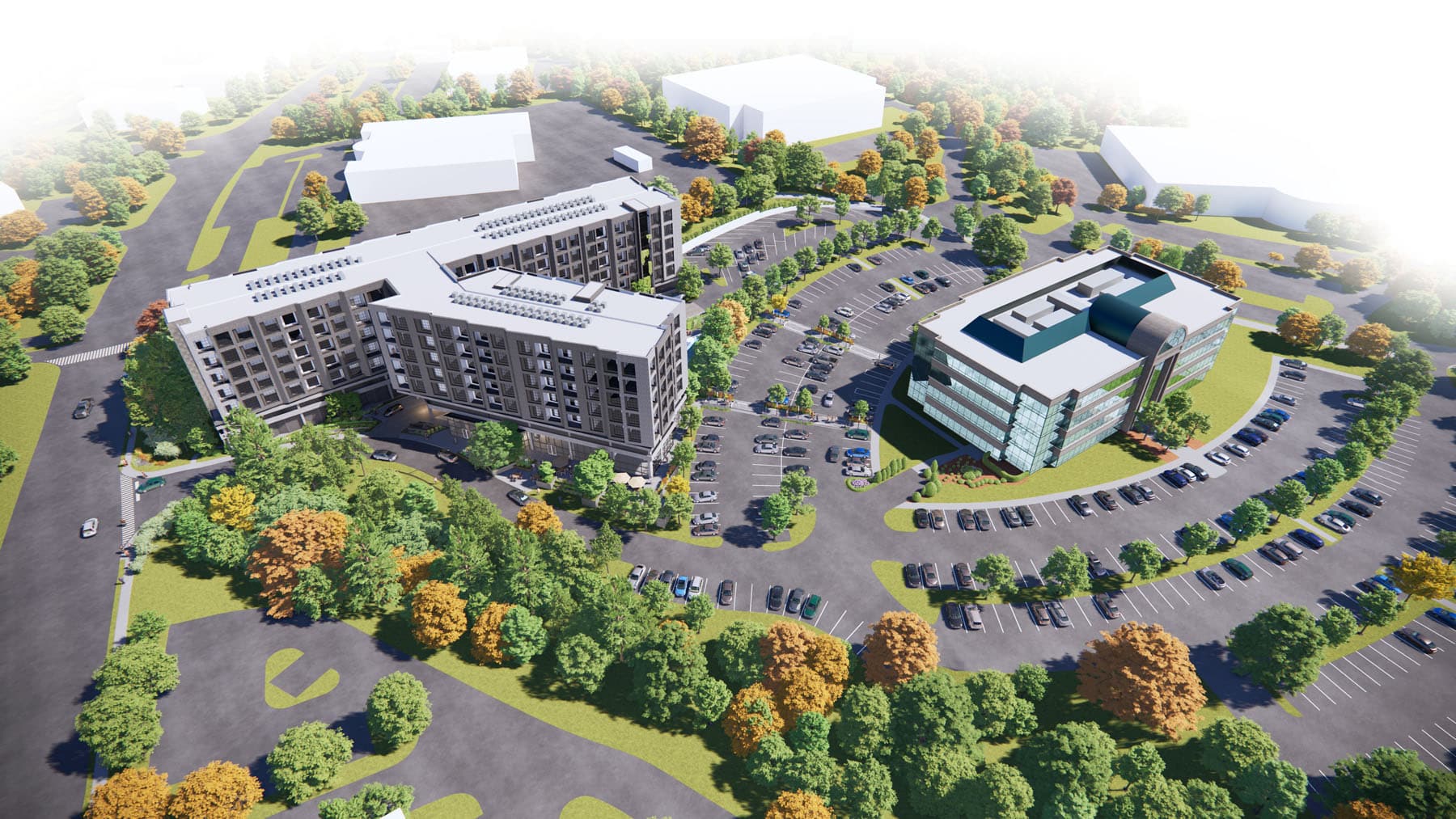 Real estate investment firm Redline Property Partners has sold excess land at its Sun Court project in Peachtree Corners for development as a mixed-use property. It will create a live-work-play destination in Technology Park.
Spalding Site Partners LLC, a development partnership led by Fred Kay and Bruce Fernald, has acquired the 2.2-acre site. The new development will include 170 high-end residential units, ground-floor retail, fitness center and an extension to the Peachtree Corners public trail system.
The site is located adjacent to the 2 Sun Court office building in the heart of Peachtree Corners, just off Peachtree Parkway. The new development will join Redline's four-story, 98,040-square-foot office tower Sun Court on the site.
"We are thrilled to put this excess land into development, bringing even more best-in-class amenities to our Sun Court office tenants," said Andrew Webb, Redline's President and Managing Partner. "With this development, Sun Court will become an even more vibrant live-work-play destination in Peachtree Corners."
Redline purchased the Sun Court property in 2017 and immediately began building-wide capital improvements to the office tower, including rebranding the building and renovating all common areas, plus creating a new outdoor tenant lounge.

Commercial Roofing Company Continues Legacy of Excellence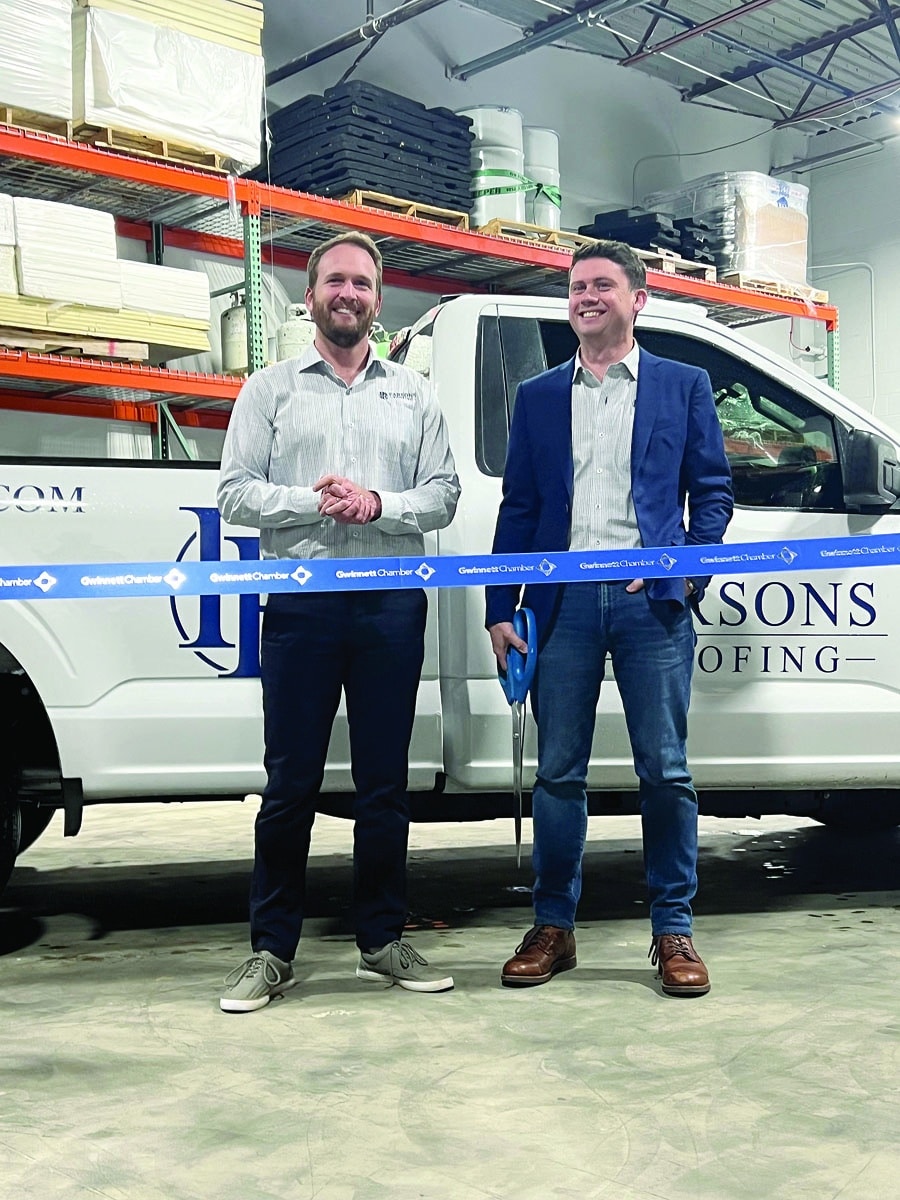 Parsons Roofing recently moved its headquarters to Peachtree Corners to remain close to family and poised for growth in the southeast U.S.
Those familiar with local history know that the Parsons surname is synonymous with development in the area. The Parsons Family Stores were staples for more than a century.
Calvin Parsons and his wife Kate inherited her father's general store that began in 1876 as a single trading post outside of Lawrenceville. Parsons grew the business to several stores throughout north Georgia that sold everything from groceries, clothing, and dry goods to hardware and building materials.
Today, the Parsons name continues its legacy of quality service in the southwest Gwinnett County area. Parsons Roofing Company recently moved operations to Peachtree Corners. Its owner, Jay Thornton, is the great-grandson of Calvin Parsons.
In the 1960s, the building supply division moved to a separate location south of downtown Duluth and was operated by Jay Thornton's grandfather. One of the Duluth location's mainstays was selling roofing products.
The present-day Parsons Roofing Company is a commercial roofing contractor and no longer sells roofing products. The company now focuses on the installation, repair, and restoration of commercial roofs.
As a fifth-generation member of a family dedicated to hard work and forward vision, Thornton noted that Parsons Roofing Company has grown into a regional business with clients across the southeast.
Thornton started a residential shingle roofing company out of his grandmother's basement 10 years ago. His work ethic and dedication to quality helped his business take off. He gained a partner in Eric Abell and eventually turned the focus to commercial projects.
"I started this company with a strong belief that consumers need a roofer they can trust. Before I started Parsons Roofing, I had worked in the roofing industry for years and was disheartened. Every company I worked for cared about money first and the customer second," Thornton states on his company website.
"I felt that it should be the opposite. I believe that if you are honest and take care of the customer first, everything else will fall into place. So that's what we've built our business on here at Parsons As our customer, you'll feel the trust and respect for your needs from us right away."
Growing the business
Abell and Thornton opened up their first office in the Chamblee area as Prestige Roofing in 2018. The business model was so successful, they outgrew the space. As it turned out, they continued to outgrow their accommodations so they're now in a space on Medlock Bridge Road in Peachtree Corners.
The move is perfect for many reasons, said Jennifer Sudderth, director of sales and marketing. It's near family and the community that the company wants to be a part of, it's in the heart of metro Atlanta — one of the hottest commercial building markets in the country — and it's centrally located to other growth areas where Parsons plans to extend business, like Nashville, Orlando, and Raleigh.
The company already has major projects in the works in Nashville with plans to open an office there by the end of the year. Next will be satellite offices in Orlando and Raleigh, keeping a manageable distance from home base.
Although the pandemic may have had adverse effects on many businesses, Sudderth said Parsons Roofing barely felt the impact.
"Roofing is a need, not a want," she said. "If you're a commercial operation with a leaky roof, there's not an option to put it off."
And supply issues didn't plague the business, either. Most roofing companies don't keep a lot of inventory, and commercial roofing doesn't come in a variety of styles and colors. It was possible to store enough supplies to get through rough patches when goods weren't being transported on time.
Even though Parsons Roofing isn't going to be a household name, the company believes in community connections and family ties. It has joined local chambers of commerce and other business organizations and is involved in philanthropic endeavors locally.
Although Peachtree Corners is the largest city in Gwinnett County, it has a small-town, homey vibe, said Sudderth.
That hometown connection, along with expanded technology, economic development, and business growth, should keep Parsons Roofing in the area for another century.

NAC International Signs New Lease at 2 Sun Office Building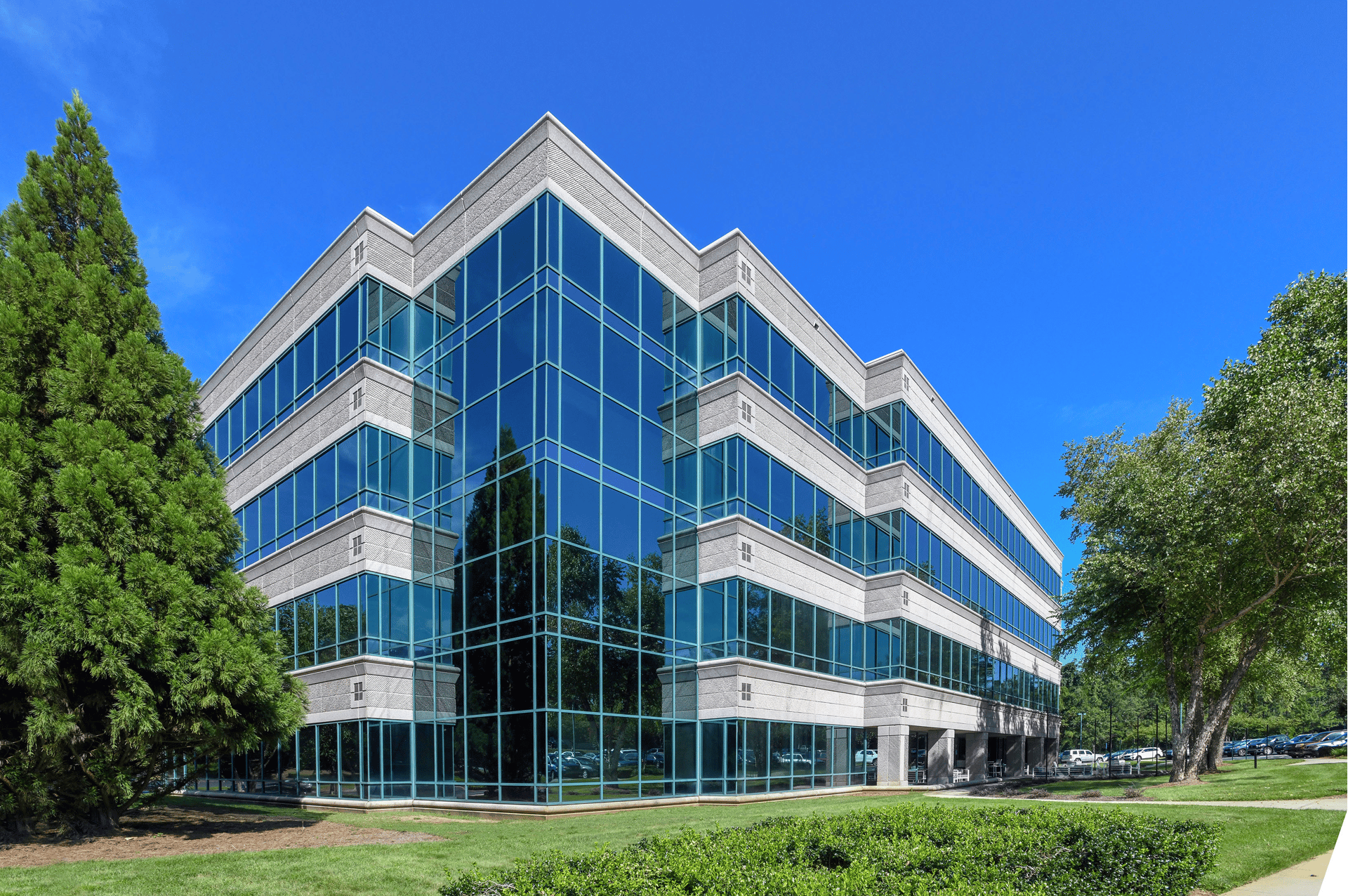 A world-leading provider of nuclear fuel cycle technology and consulting solutions,NAC International, has signed a lease at 2 Sun in Peachtree Corners. The company is leasing 23,000 square feet lease in the Class-A office building.
The 98,040-square-foot property in Technology Park recently underwent significant renovations to add amenities. 2 Sun now offers an outdoor tenant patio, campus-wide Wi-Fi and food delivery service for tenants.
Lincoln Property Company Southeast, one of the U.S.'s largest diversified commercial real estate companies, and Redline Property Partners made the lease announcement. Lincoln's Senior Vice President Michael Howell, Vice President Matt Fergus and Senior Leasing Associate Seabie Hickson represented the landlord, Redline Property Partners. Cory Hall and Bo Keatley of Savills represented the tenant.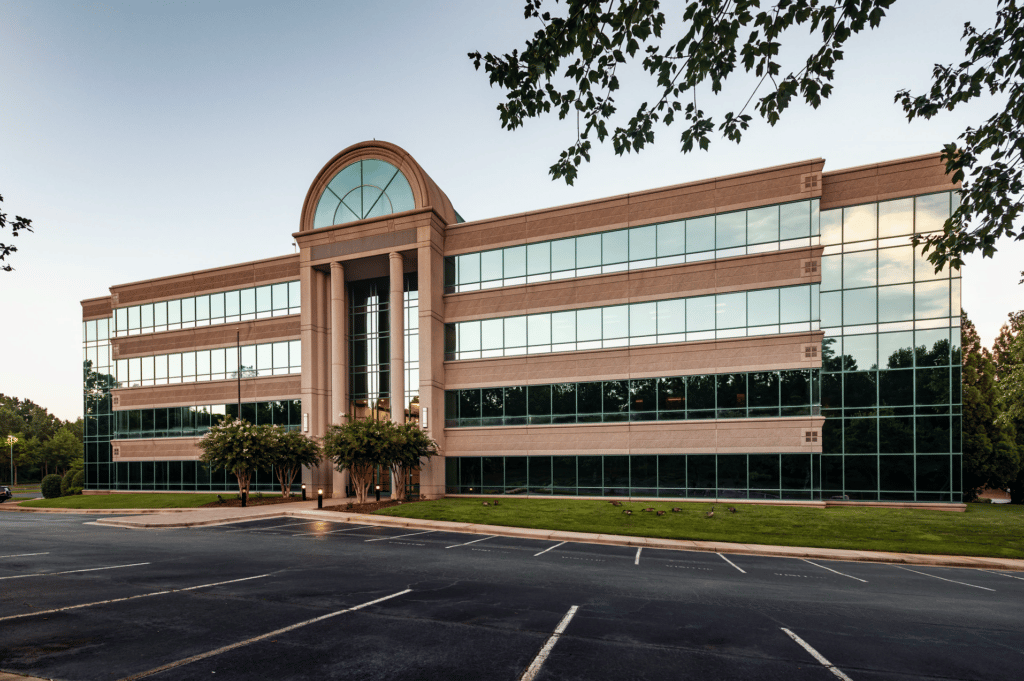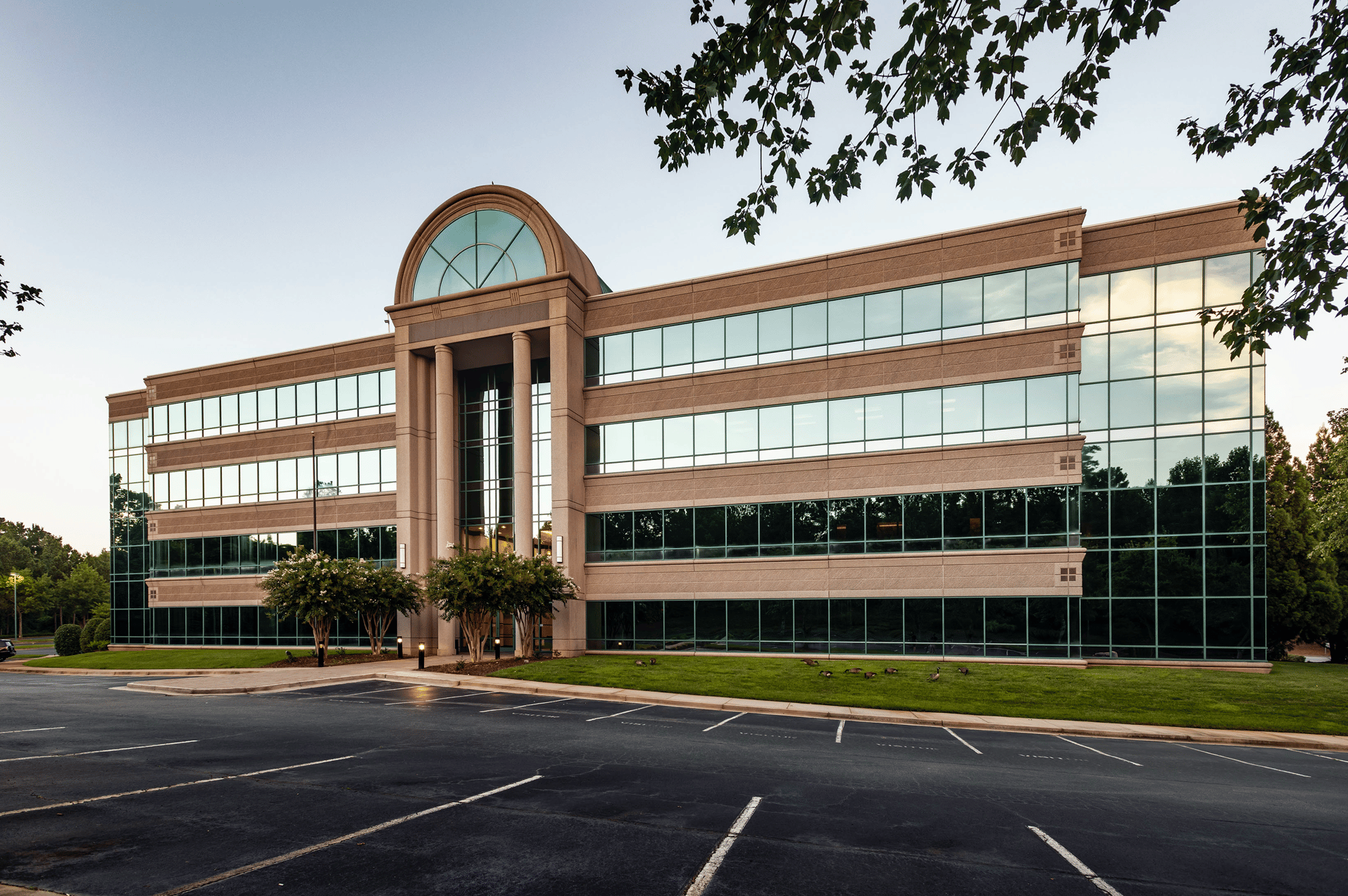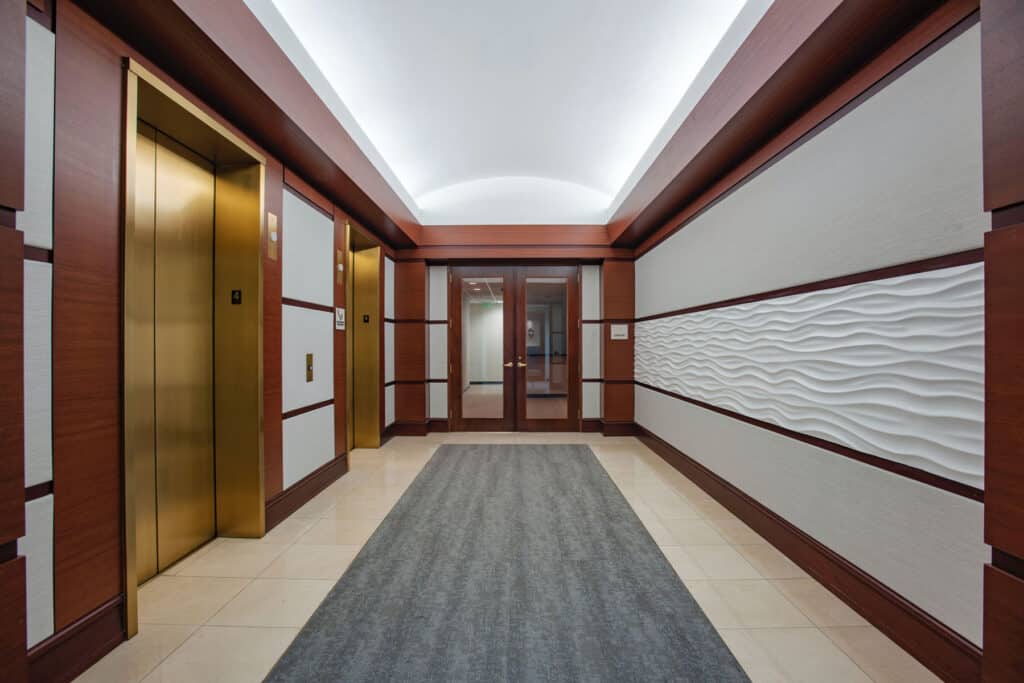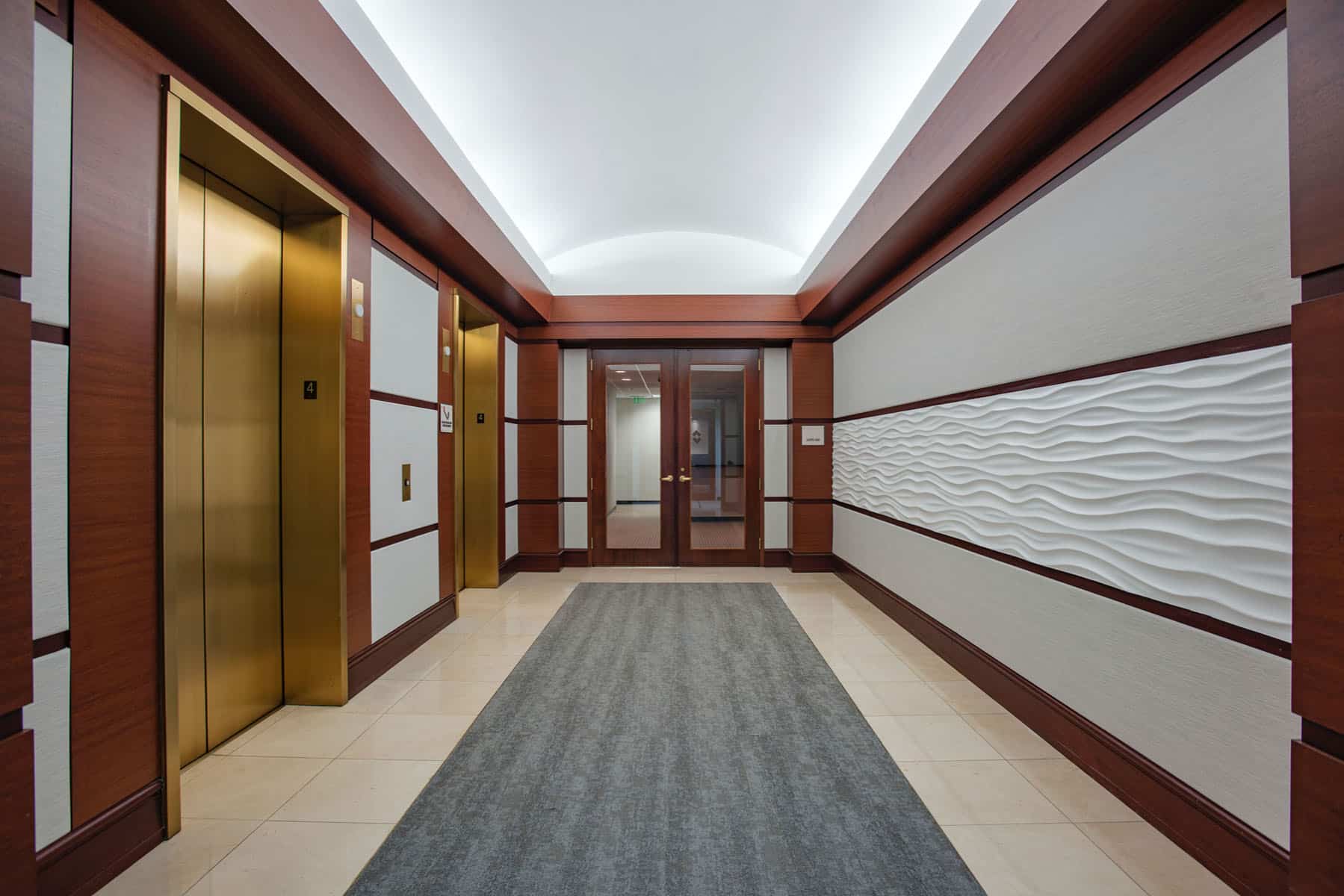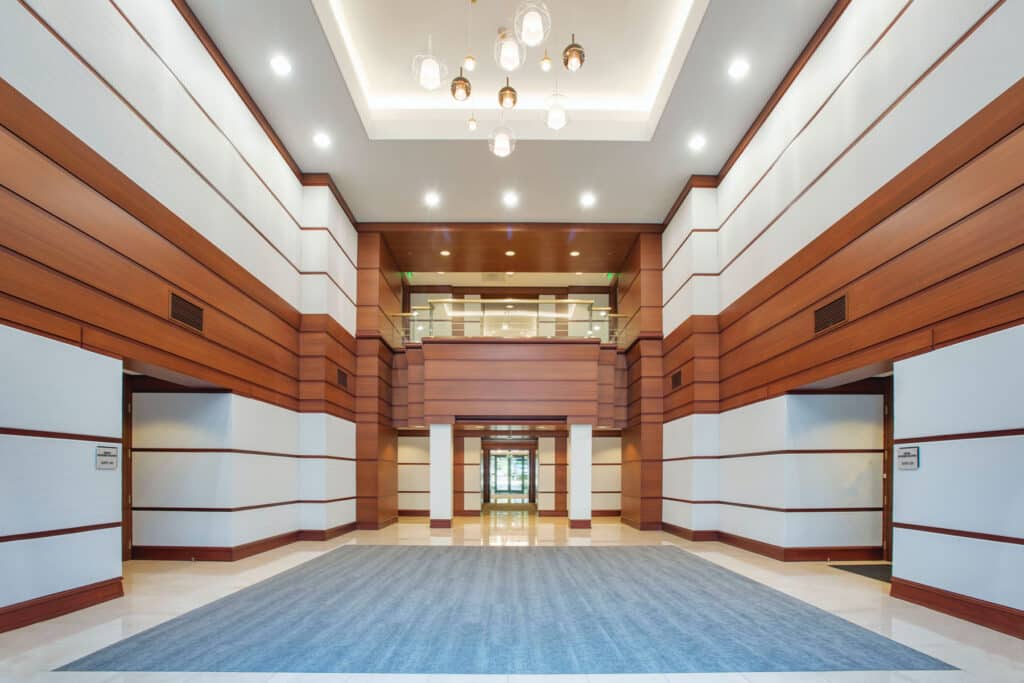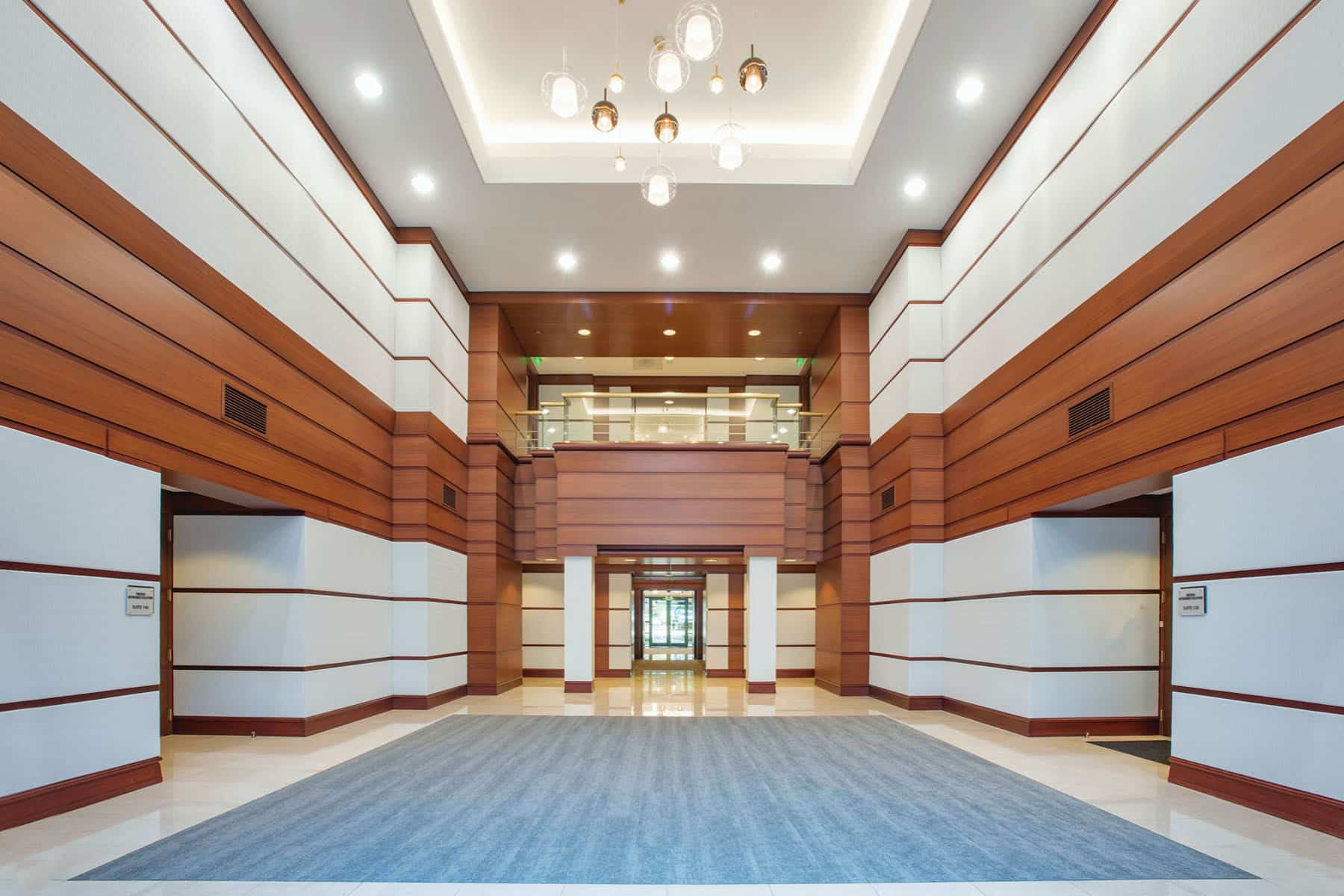 "Peachtree Corners is one of the premier business atmospheres in metro Atlanta, and 2 Sun offers a range of first-rate amenities both on and near the property," said Lincoln's Fergus. "The recent capital improvements allow 2 Sun to capture growing demand in the submarket."
Northeast Atlanta continues to outperform other submarkets over the past couple of years, boasting the lowest vacancy rate among major metro Atlanta areas at just 15.9% across all property classes.
The office submarket also saw positive absorption of 5,117 square feet in Q3 of this year, marking the fifth quarter in the past six with positive absorption, according to a report from Lincoln.