Finnish Company Moves U.S. Headquarters to Peachtree Corners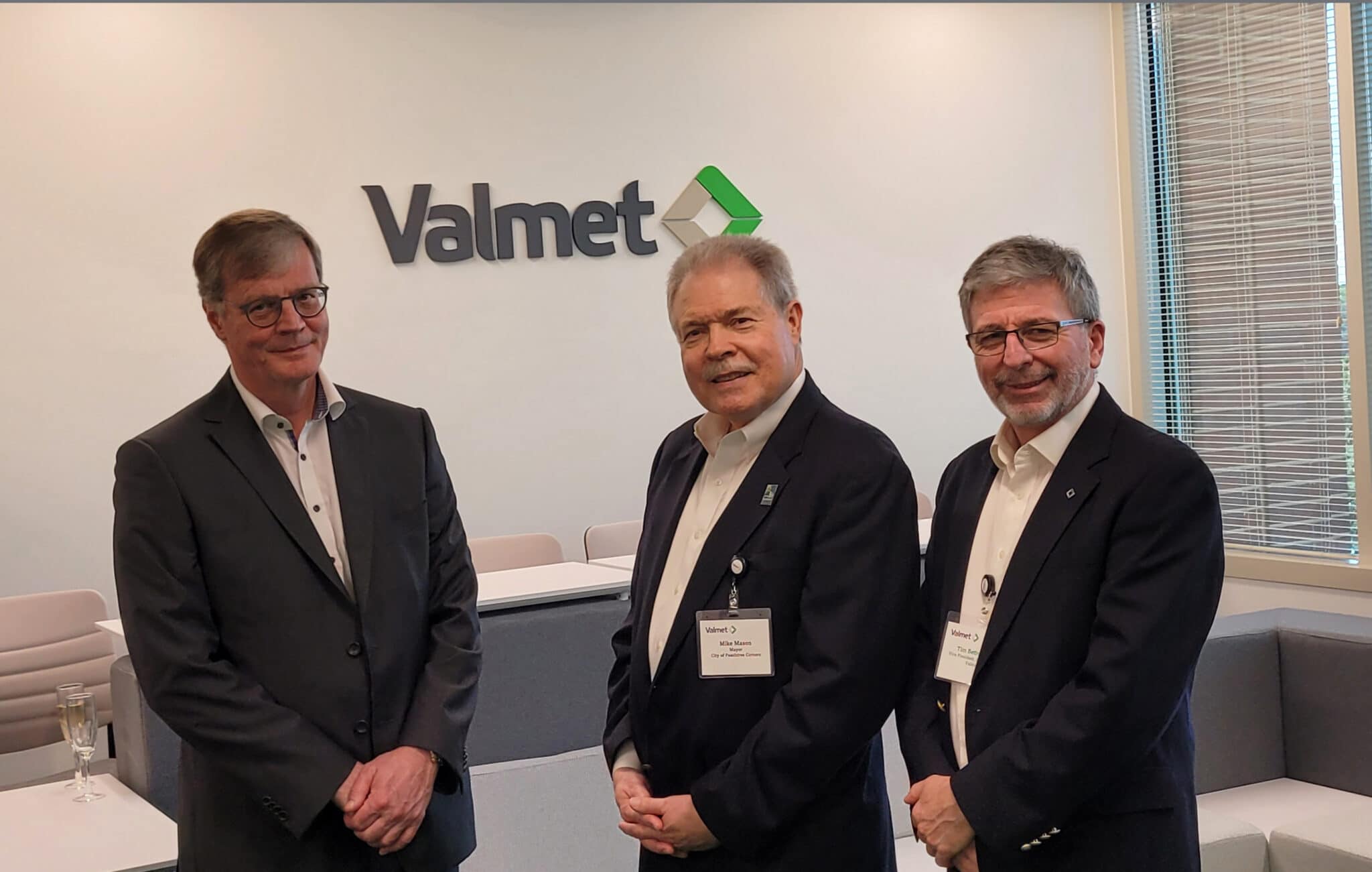 Valmet's corporate mission of sustainable energy and carbon-neutral production fits in with local goals.
The appealing aspects of Peachtree Corners led leaders of Valmet, a Finnish-based global developer and supplier of process technologies, automation and services for the pulp, paper and energy industries, to move its headquarters to the city.
"In about March of last year, we started thinking about relocating our office from Duluth to somewhere else," said Jukka Tiitinen, Valmet area president, North America. "To find a new home for our North American headquarters that represents our values and represents the flavor and nature of our company, we took quite a bit of time to go and visit different neighborhoods, different areas and looked at different buildings. And we settled here. …I don't see how we could have done any better. This is fantastic."
The company cut the ribbon on its new offices on May 11 with local dignitaries, media and the Valmet CEO Pasi Laine, who came in from Finland for the occasion.
Laine explained how Valmet didn't have early successes in the North American pulp and paper industry. In 1988, the company had some business interests here, but the capital activities were on the decline and continued that way for decades.
"We weren't selling too many machines and didn't have too many partners," he said, adding that Valmet didn't give up on North America and kept strengthening the business through several mergers and acquisitions.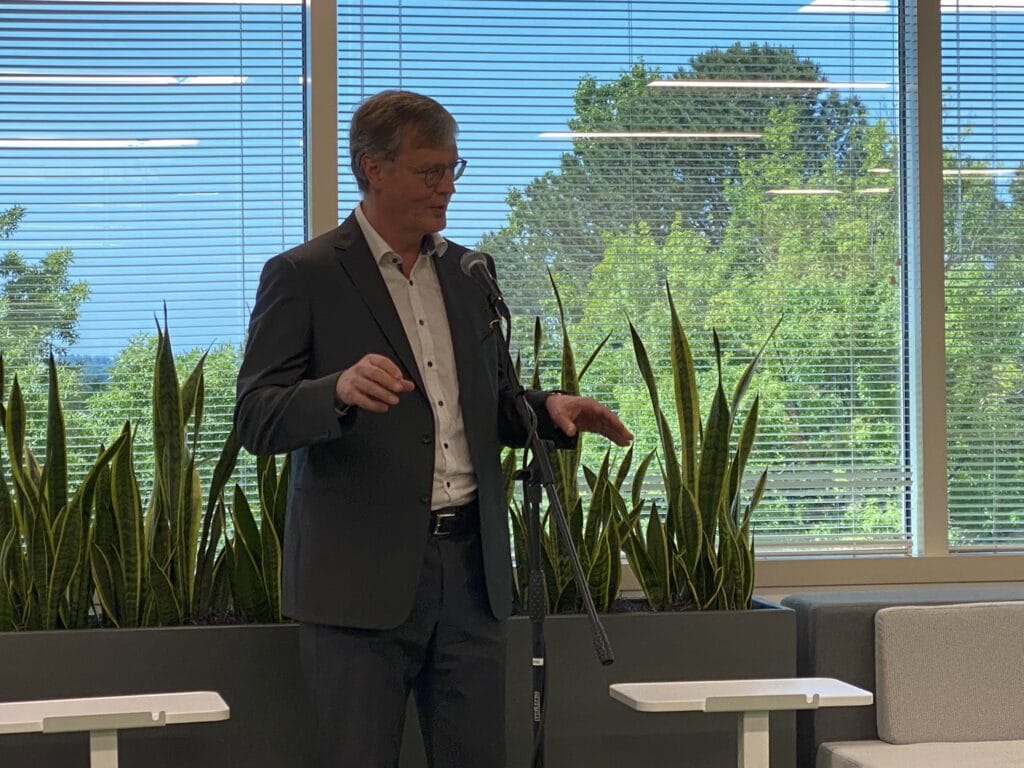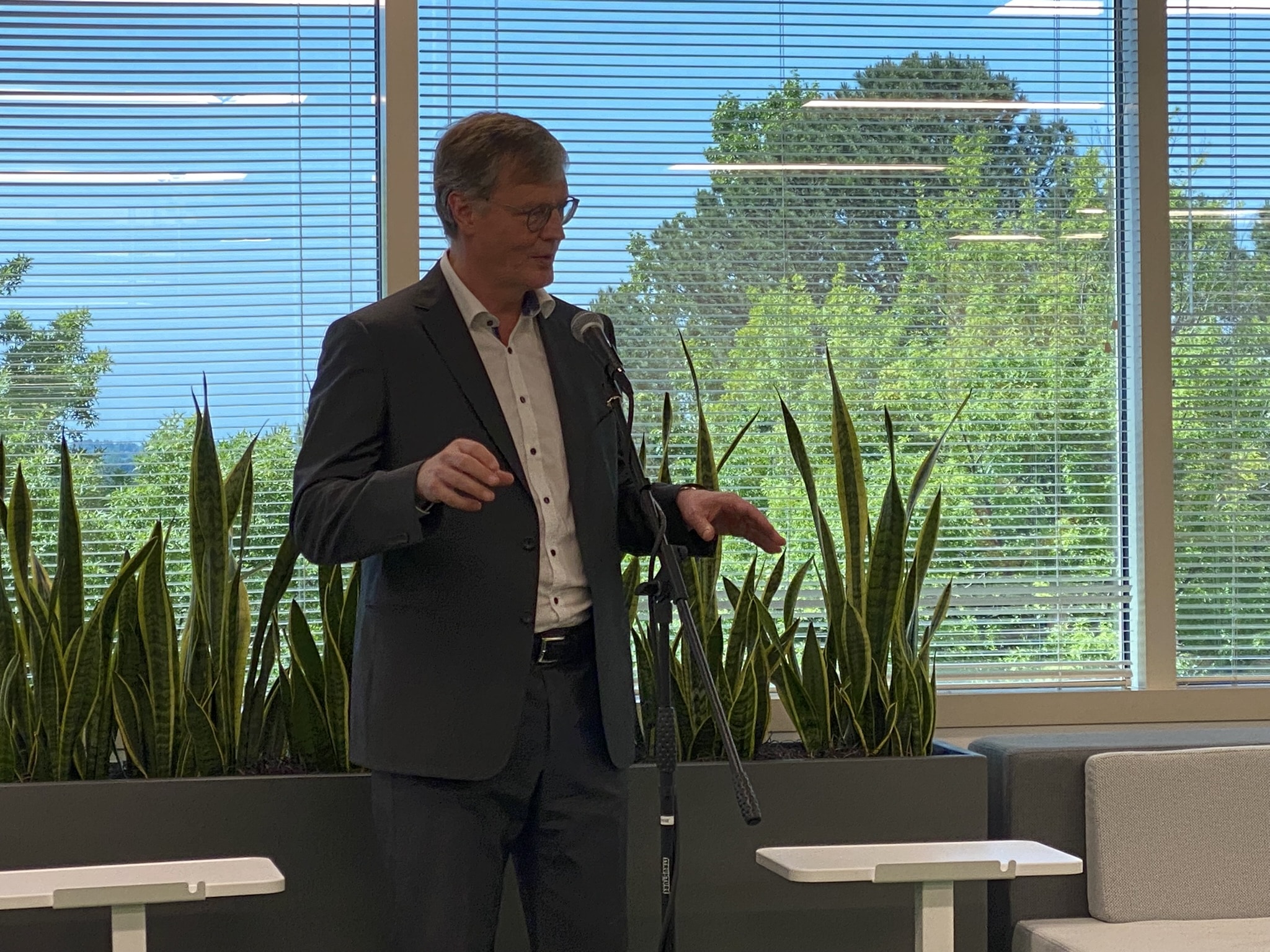 Part of the issue, Laine said, was that there were a lot of small businesses in the group that wanted their own processes and procedures. They wanted to maintain their old identity, offices and even logos. "It was practically impossible to get the people even in automation," he said, adding that the North American customers weren't seeing any continuity.
But the company continued to invest and improve production through technological advances and a management style that had come together in a "learning cluster" of sorts. Now, 30 years later, Valmet has added some of the state's and the country's major players in the industry as partners. Household names like International Paper and Georgia Pacific have Valmet machines and staff working in their plants and mills.
"Now, currently, we have about 2,000 people here, we have big business under civilian revenue and a lot of lot of customers and good personnel as well," said Laine. "Now we have learned how important it is to work with each other, talk with each other and learn from each other. And I think that's the big change that has happened over the decades in the company."
Like-minded neighbors
The collaboration Valmet has seen with Curiosity Lab and other endeavors in Peachtree Corners is the exact business model the company projects. Laine's interactions with local CEOs have shown that maintaining the status quo isn't good enough any longer.
"They were saying that it's not a good strategy anymore just to maintain the old machines and run them out. They started to say that they have to start to invest to make a difference. And today, we have a totally different situation than 10 years ago. Most of our customers are believing that it's worthwhile to invest in North America," said Laine.
The company isn't limited to paper products like tissue, boxes and the like. Valmet is organized around five business lines: services, pulp and energy, paper, automation systems and flow control. The company serves five geographical areas, North America, South America, EMEA (Europe, Middle East and Africa), Asia Pacific and China.
With more than 220 years of industrial history, Valmet has a strong track record in continuous improvement and renewal, and has more than 17,000 employees worldwide. The combined company net sales in 2021 were approximately 4.5 billion euros which converts to about $4.7 billion in U.S. currency.
Valmet's continuing mission is to convert renewable resources into sustainable results. This means that its technology and services make it possible for customers to manufacture sustainable products from renewable resources.
"We believe that technology plays a crucial role to mitigate climate change and global warming. Our target is to enable 100% carbon-neutral production for all our pulp and paper customers by 2030," according to corporate statements. "We believe that technology plays a key role in mitigating climate change and global warming in the transition to a carbon-neutral economy. Valmet has a long track record in providing solutions that convert biomass into renewable energy and recyclable products such as pulp, paper, board and tissue. We have also developed and commercialized new biomass conversion technologies for producing new bio-based end products such as biogas, biofuels and biomaterials."
Peachtree Corners Mayor Mike Mason agreed that Valmet fits in with the local business climate of companies that are working to change the world for the better.
"Welcome to the community — and most importantly, thank you for making the decision to come here," Mason said. "And from talking with your leadership, hearing what you do, you make, what's important to you about this decision, you made the right decision."
SWGC First Friday Breakfast Meeting with Billy Boughey [Photos]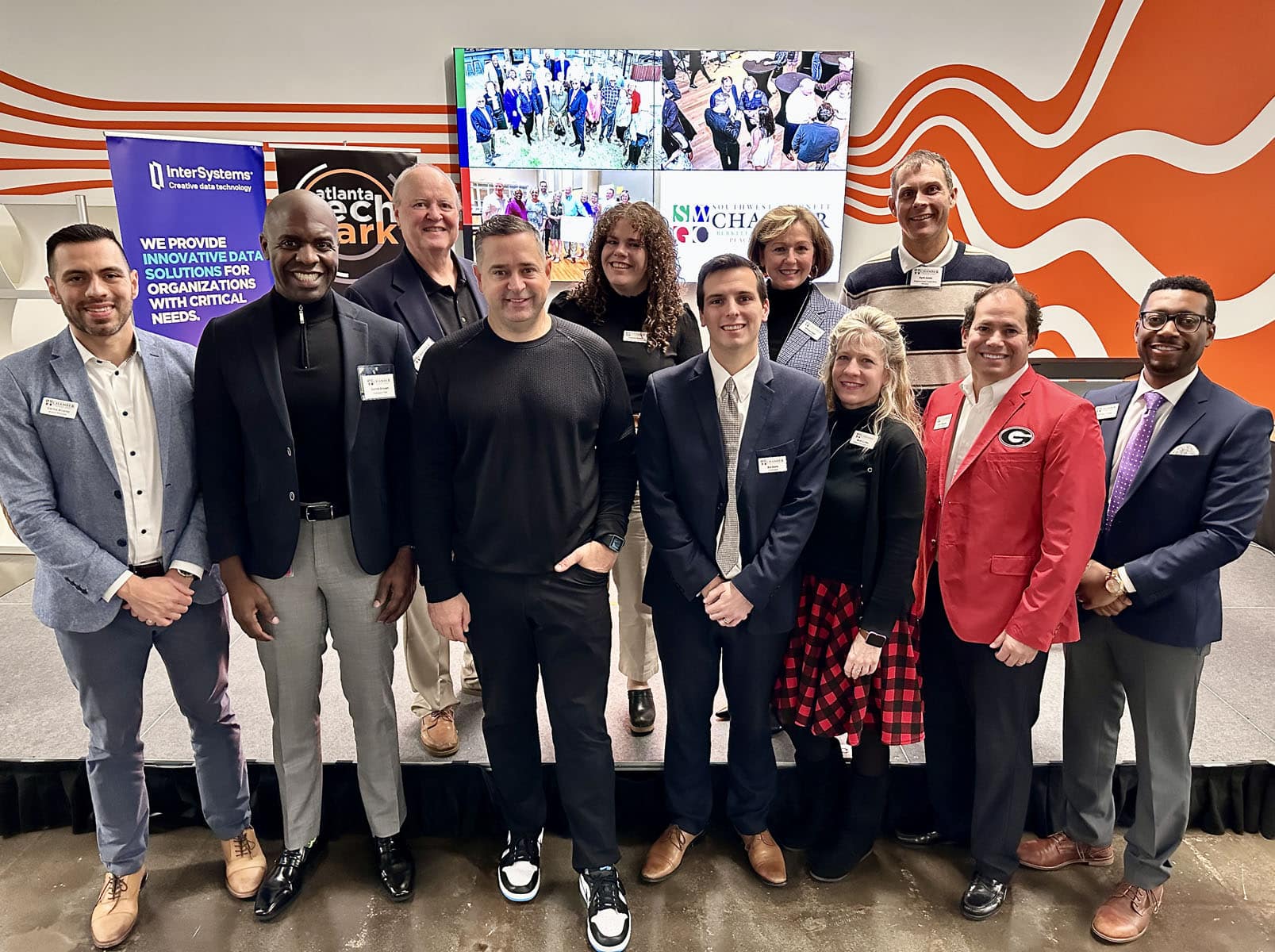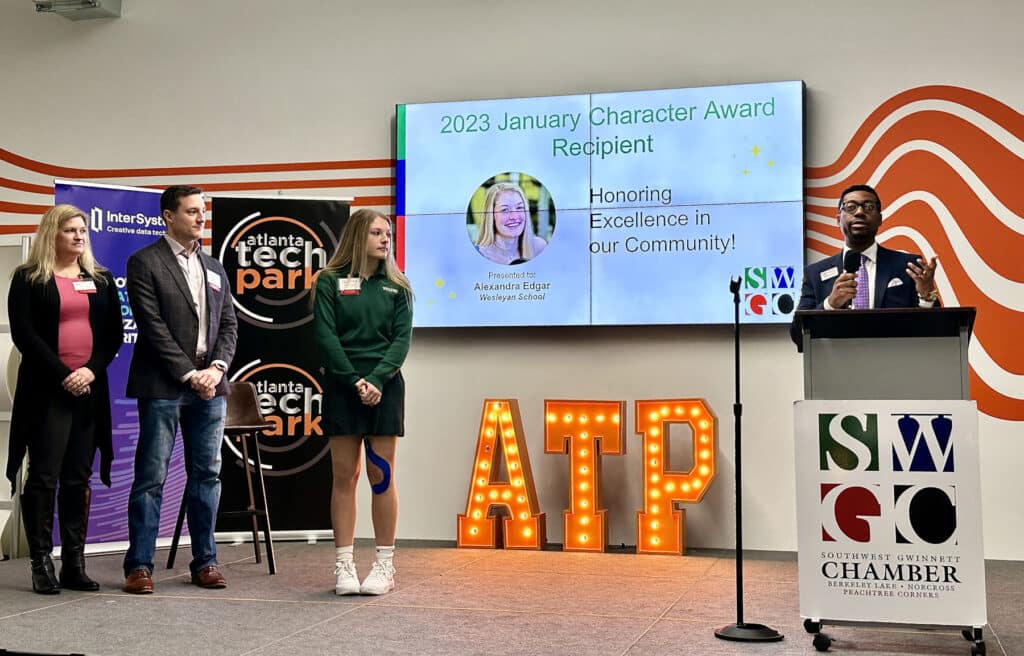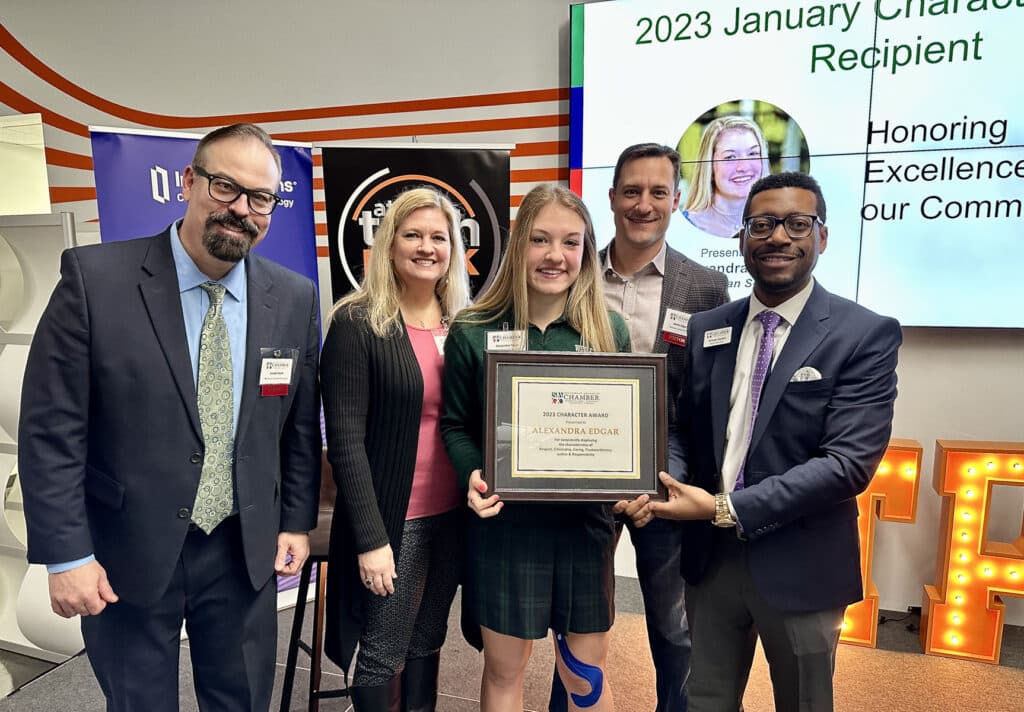 Photography courtesy of Bruce Johnson
He noted: Wow, you couldn't ask for a more motivational speaker to kick-start the year!
Billy Boughey is the Founder and President of the Atlanta-based company Elevate Experiences. His talents include keynote speaking, culture coaching, and consulting groups on company culture.
His first book, released in January 2020, titled Culture Reconstructed, is a start-where-you-are guide to building a remarkable team. Billy also hosts his own podcast titled Created for Experience, sharing how experience shapes your future. He's a certified consultant through Kolbe Corp and enjoys using this assessment to coach people on how to work more effectively in the workplace.
Billy has been featured on FOX 31 Denver, FOX Houston, and in Forbes and worked as a keynote speaker and large-scale emcee includes notable organizations such as Chick-Fil-A, Mcdonald's, Coca-Cola, Kroger, and more. His vision is to build a world with no unequipped leaders and he infuses that passion into every speaking event. His high-energy message will inspire ways to motivate and equip your organization to make your team members smile and customers rave.
Source Southwest Gwinnett Chamber
NAC International Signs New Lease at 2 Sun Office Building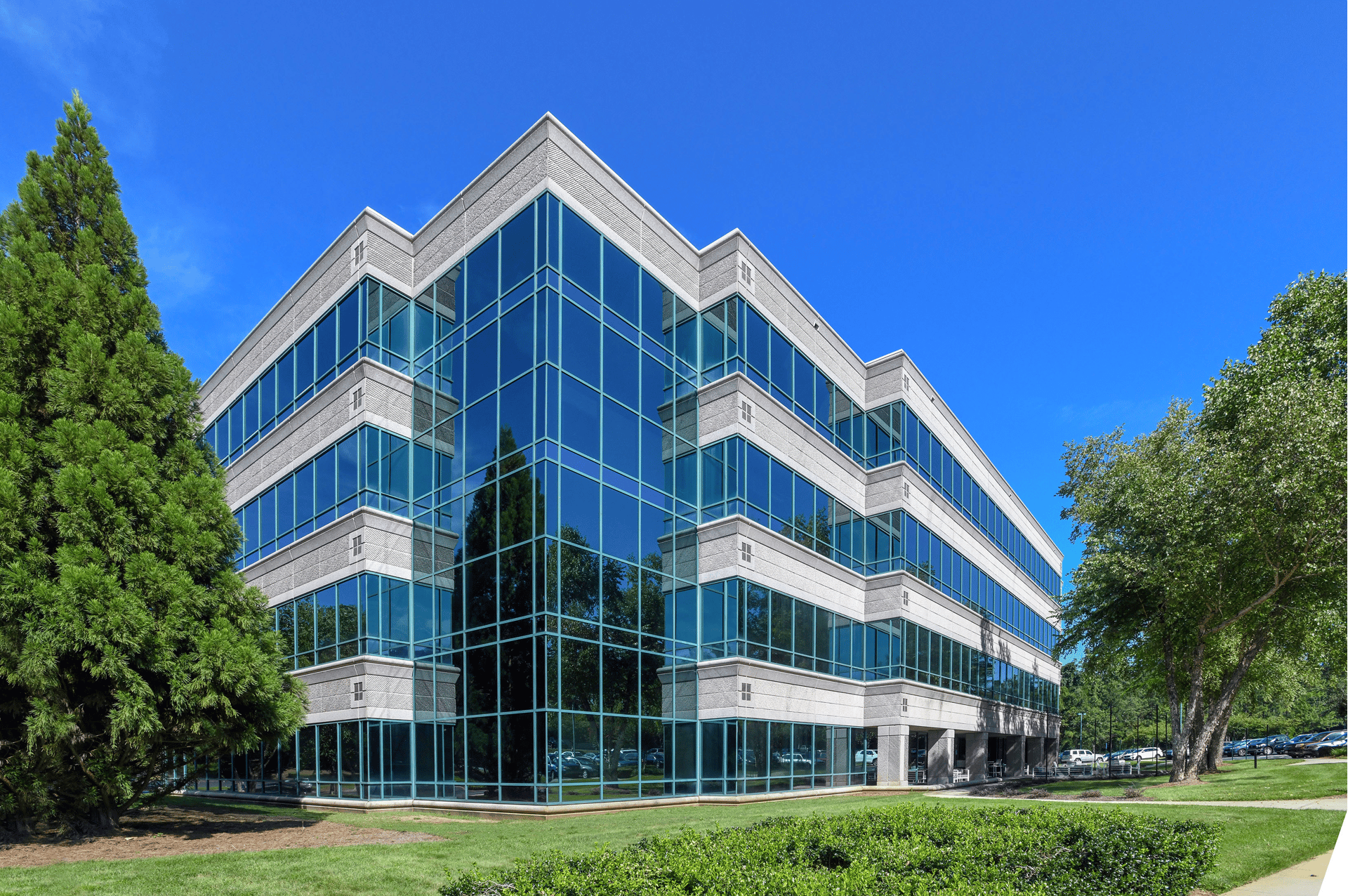 A world-leading provider of nuclear fuel cycle technology and consulting solutions,NAC International, has signed a lease at 2 Sun in Peachtree Corners. The company is leasing 23,000 square feet lease in the Class-A office building.
The 98,040-square-foot property in Technology Park recently underwent significant renovations to add amenities. 2 Sun now offers an outdoor tenant patio, campus-wide Wi-Fi and food delivery service for tenants.
Lincoln Property Company Southeast, one of the U.S.'s largest diversified commercial real estate companies, and Redline Property Partners made the lease announcement. Lincoln's Senior Vice President Michael Howell, Vice President Matt Fergus and Senior Leasing Associate Seabie Hickson represented the landlord, Redline Property Partners. Cory Hall and Bo Keatley of Savills represented the tenant.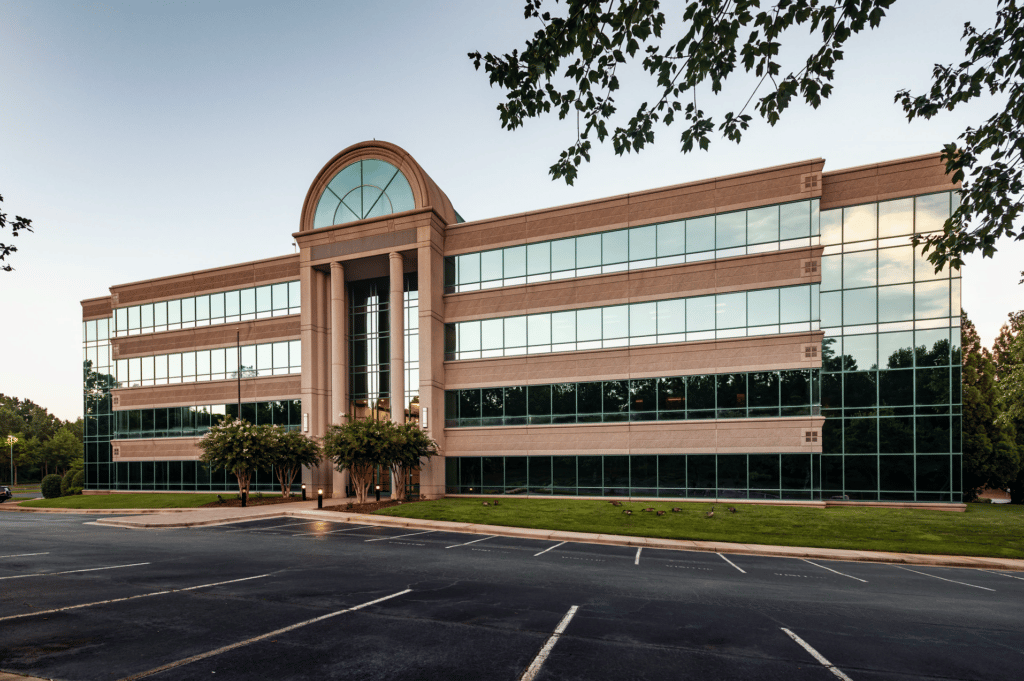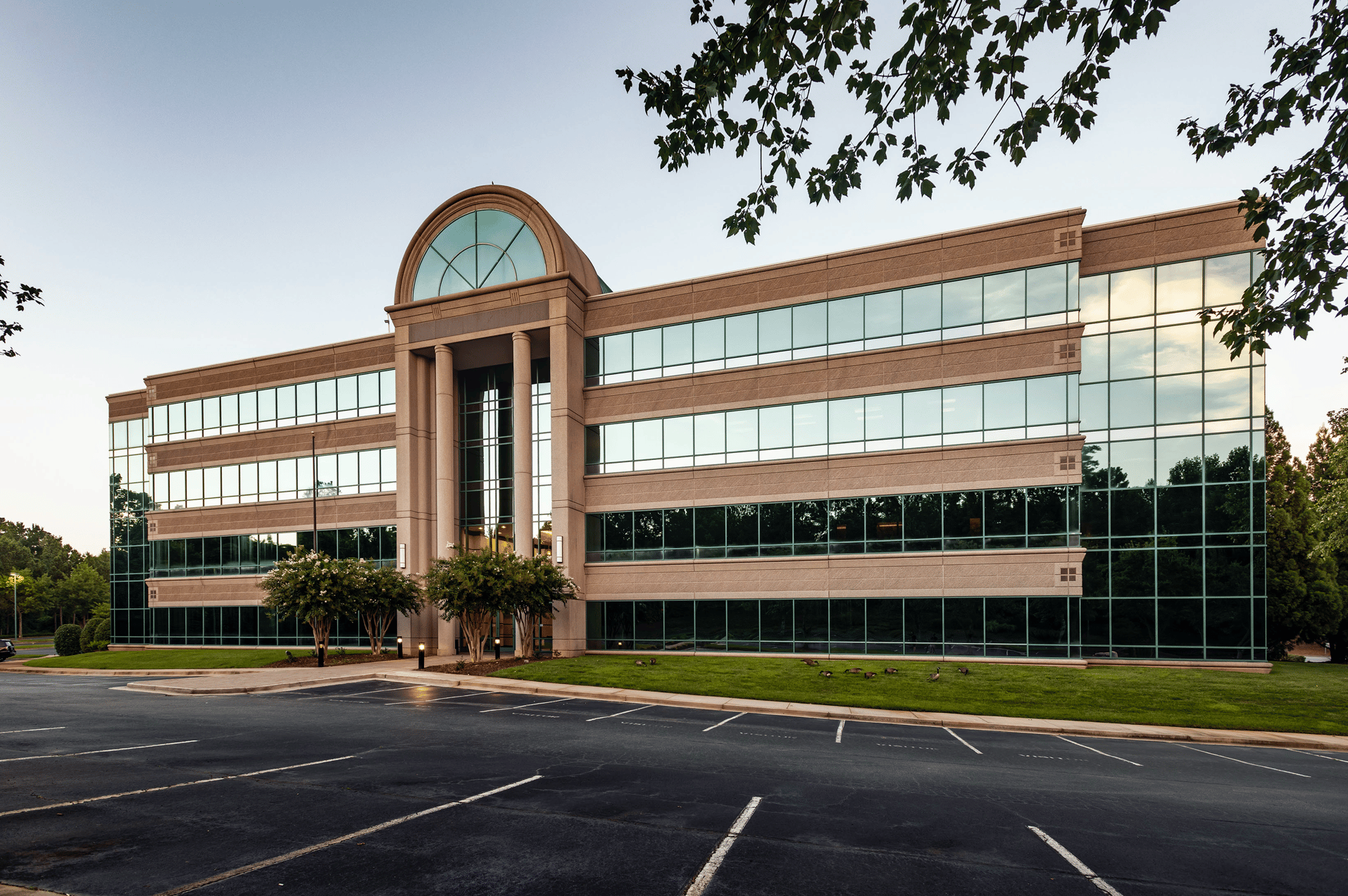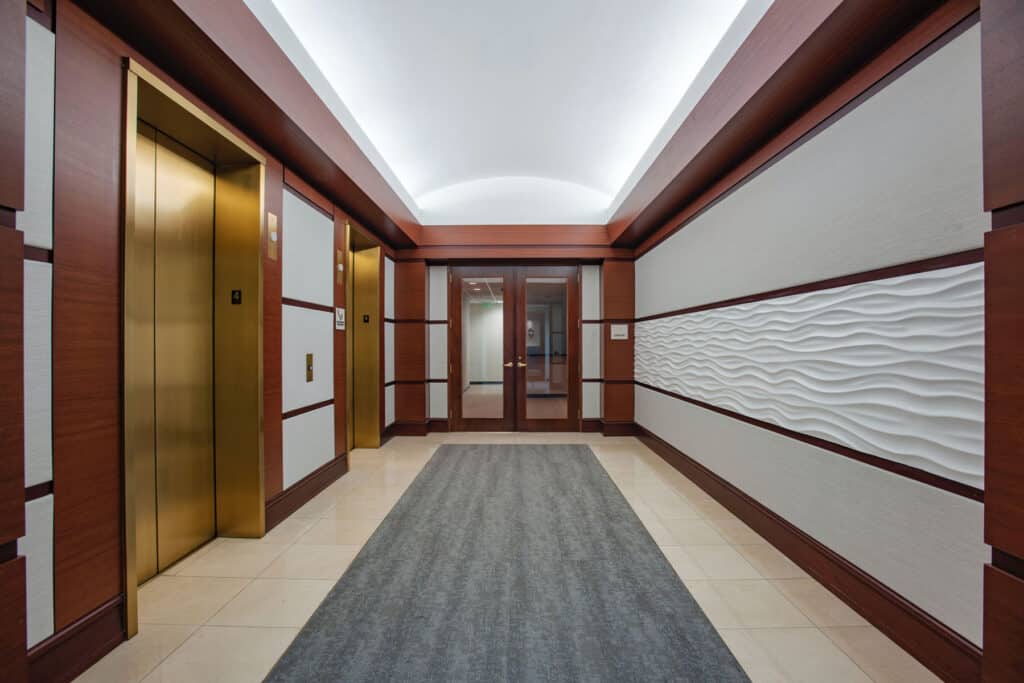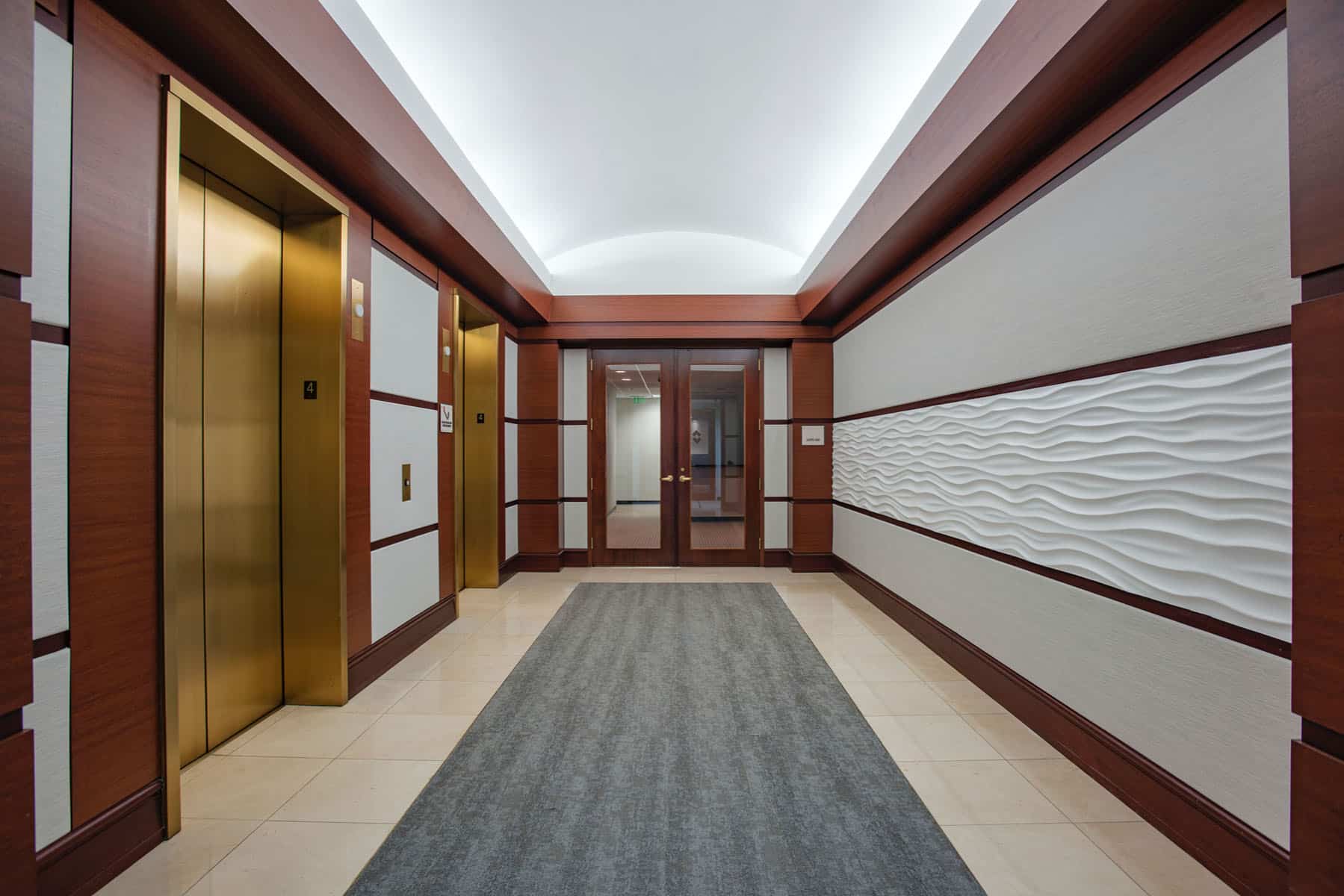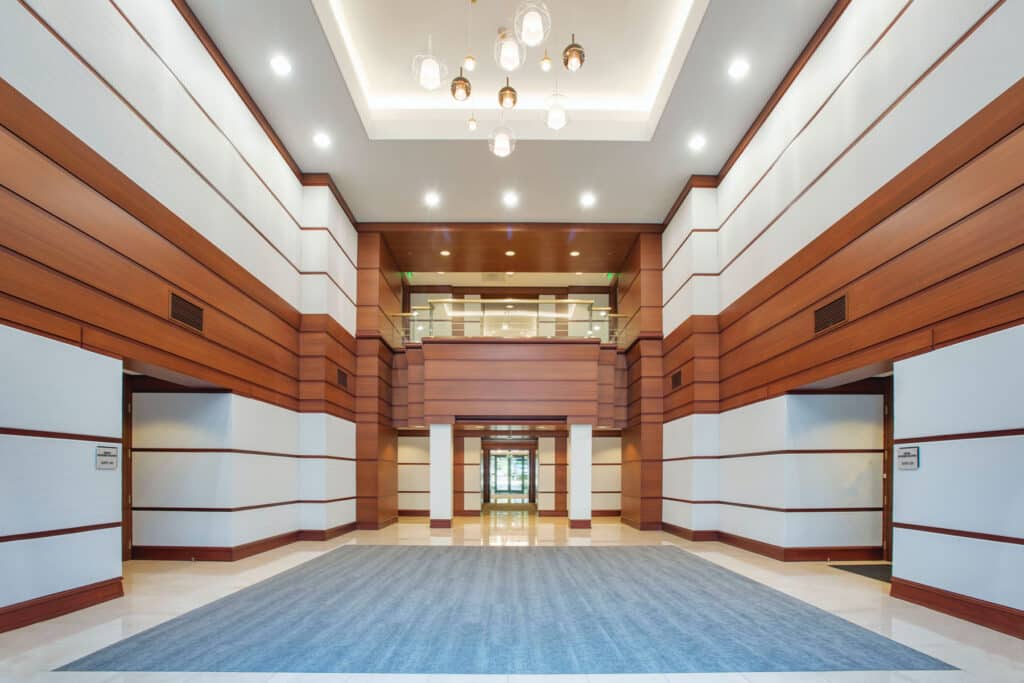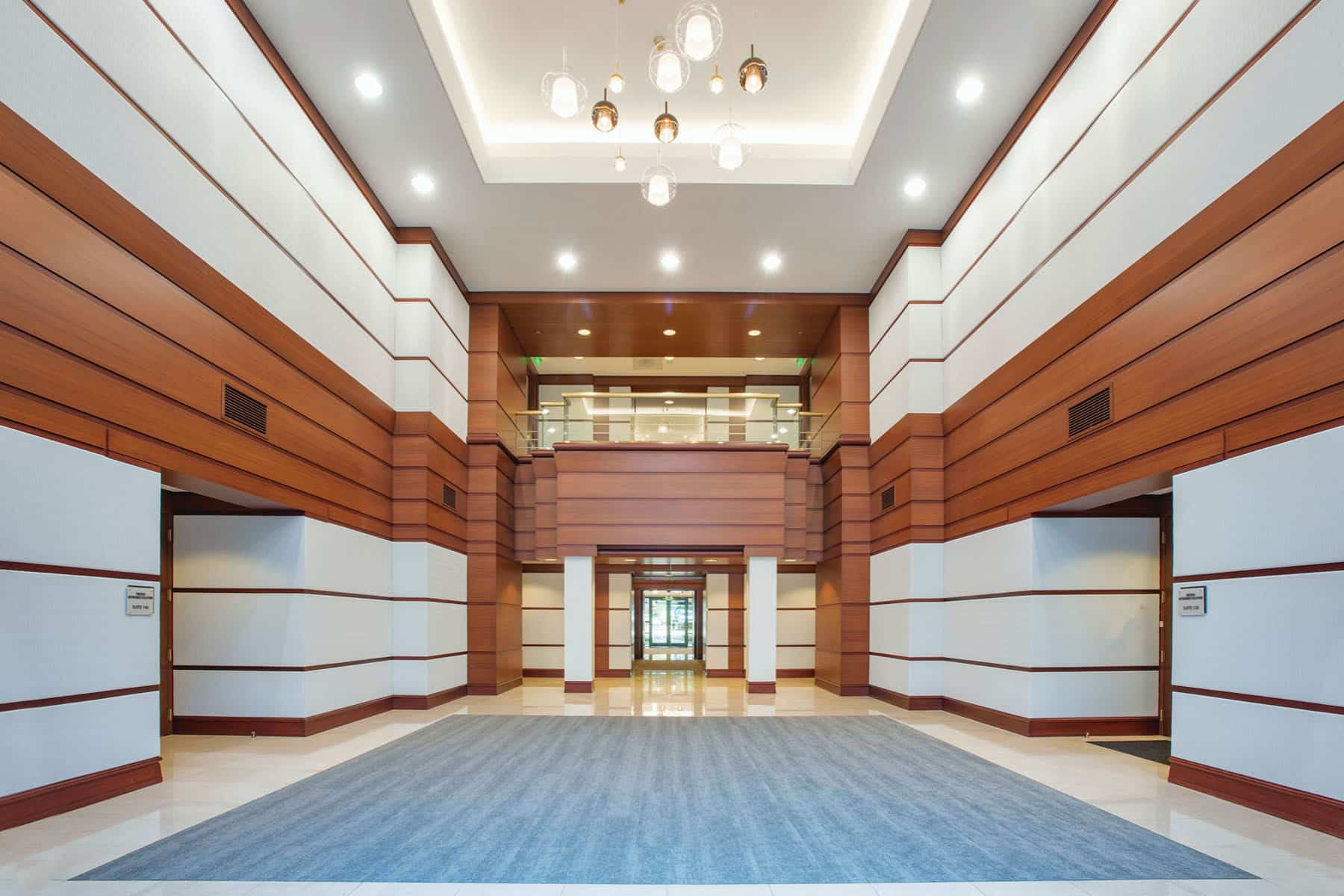 "Peachtree Corners is one of the premier business atmospheres in metro Atlanta, and 2 Sun offers a range of first-rate amenities both on and near the property," said Lincoln's Fergus. "The recent capital improvements allow 2 Sun to capture growing demand in the submarket."
Northeast Atlanta continues to outperform other submarkets over the past couple of years, boasting the lowest vacancy rate among major metro Atlanta areas at just 15.9% across all property classes.
The office submarket also saw positive absorption of 5,117 square feet in Q3 of this year, marking the fifth quarter in the past six with positive absorption, according to a report from Lincoln.
Peachtree Corners' Karl Barham Among Brokers Achieving 2022 GABB Million Dollar Club


Twelve members of the Georgia Association of Business Brokers (GABB) were named to the 2022 Million Dollar Club for helping broker the sale of more than $96 million worth of small, medium and large businesses.
Karl Barham, co-owner and President of Transworld Business Advisors of Atlanta Peachtree, is among the top five brokers with multi-million dollars in business sales for the year.
Barnham, a Peachtree Corners resident, is a licensed Georgia Real Estate agent and member of the GABB with 25+ years of expert knowledge in business that he uses to help business owners with valuations, business exit planning, M&A and Business Sales transactions.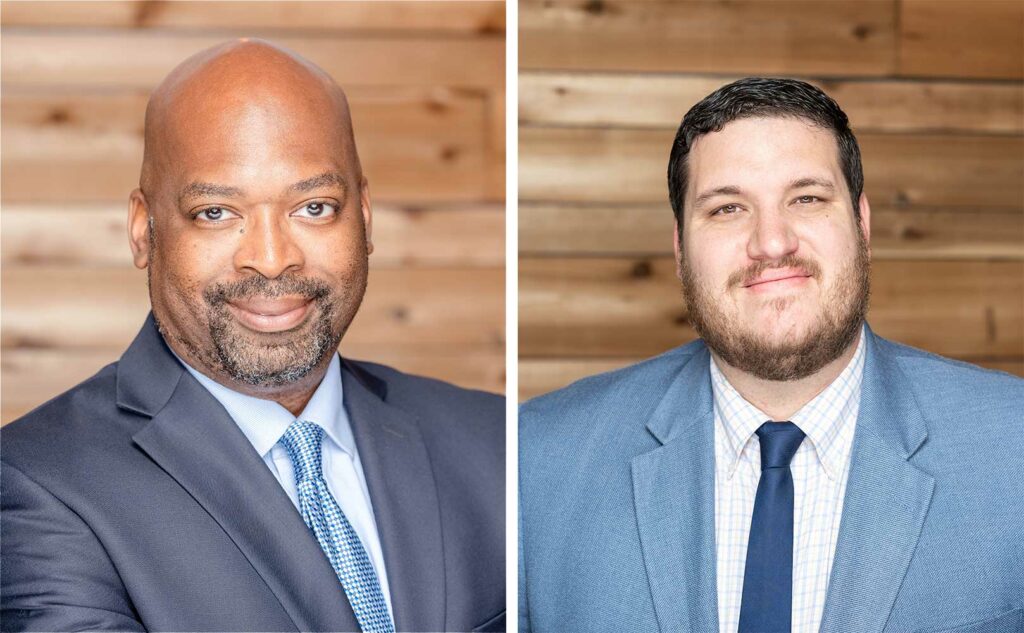 When he is not helping clients, Barnham can be found volunteering and supporting a number of great organizations in the Metro Atlanta area including Atlanta Black Chambers of Commerce, StartMe:Atlanta and Junior Achievement. He serves on several nonprofit boards including Southwest Gwinnett Chamber of Commerce, Cornerstone Christian Academy and Global Growers Network.
Among the other business brokers with multi-million dollars in business sales for the year is Barnham's teammate, Solomon Padilla, Business Advisor at Transworld Business Advisors of Atlanta Peachtree.
As a Business Broker and Real Estate Professional Padilla has a passion for helping small business owners accomplish a successful exit of their business. He previously worked as a Trade Activation Manager for Anheuser-Busch InBev, and a Manager for the Largest Italian Wine Importer in the United States.
Solomon is a Veteran of the Navy who served a tour of duty in 2012-2013 in Afghanistan for Operation Enduring Freedom as well as tours representing the U.S. Navy for NATO in Europe.
The GABB Million Dollar Club recognizes professional Business Brokers for successfully closing business acquisition transactions totaling one million dollars or more.
The top producer for 2022 was Rob Margeton, a Principal and Qualifying Broker at Ryco Advisors. Margeton was also honored as a Life Member of the Million Dollar Club for achieving more than a million dollars in sales for three consecutive years or any five years.
In addition to Margeton and Barnham, the other business brokers among the top five for the year are Matt Wochele, founder of Preferred Business Brokers, Inc.; J. Snypp, Vice President at Preferred Business Brokers, Inc; and Steve Josovitz, President Vice-President and Associate Broker at The Shumacher Group.
Business brokers with multi-million dollars in business sales for the year include Padilla; Pedro Ferreira, Business Advisor at Transworld Business Advisors of Atlanta North; Lisa Young, Senior Business Advisor at Transworld Business Advisors of Atlanta North; Jeffery Merry, founder of the BUSINESS HOUSE, inc.; and Deanna Dickinson, REALTOR® and owner of Team DMD Consulting.
Other million-dollar honorees were Brooke Hawkins, Business Broker at RamBiz Group and Mannie Maddox, REALTOR® at Coldwell Banker Commercial Metro Brokers.
To find a professional business broker, visit gabb.org/gabb-business-brokers.