Tech Companies Gather at Curiosity Lab for Daylong Forum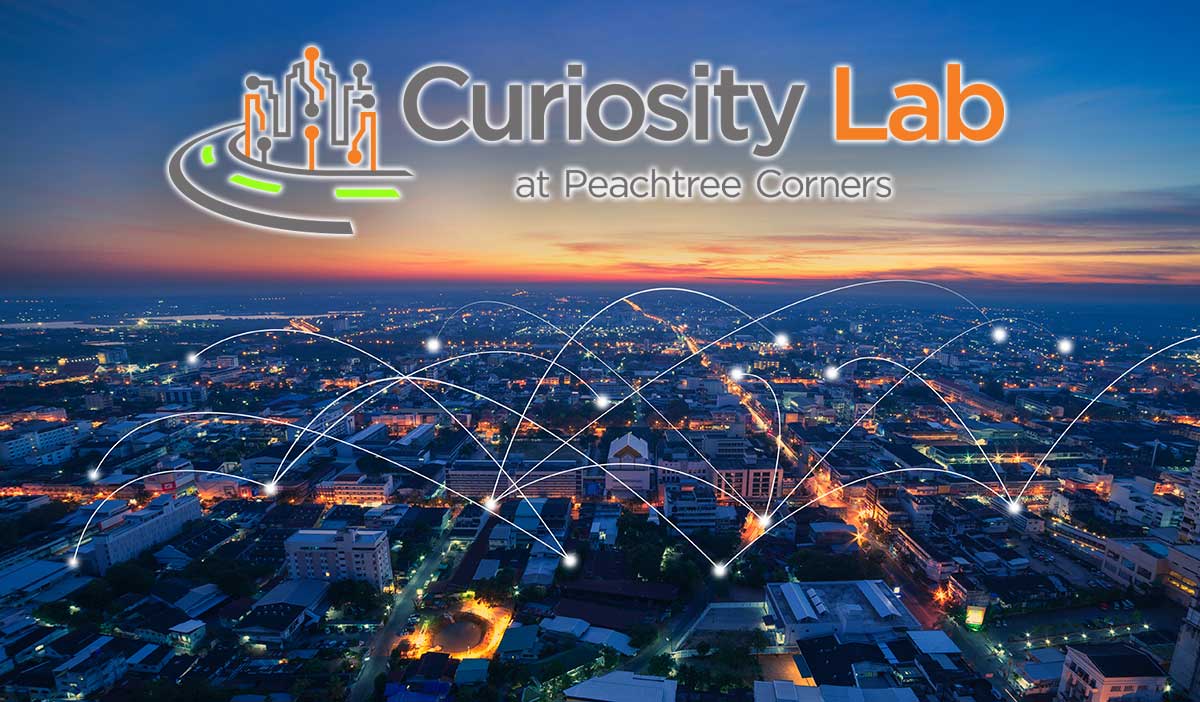 Peachtree Corners' adeptness at collaborating with industry giants drew conference away from Georgia Tech.
Giants in the network technology industry and all the other components that it touches have known for decades about the talent and knowledge at Atlanta's Georgia Institute of Technology. What more people are being made aware of, however, is similar brilliance right here in Peachtree Corners. That's why Dense Networks is bringing its Connected Cities Tour to Peachtree Corners T-Mobile 5G Center at The Curiosity Lab.
Connected Cities Tours are part of the Dense Networks Social Think Tank which brings together experts from the tech, academic, government, enterprise and legal sectors to discuss the business models, technology architectures and action plans that are enabling cities, cars, buildings and things to utilize smart technology.
Titled "Getting to Smart," the daylong event will focus on 5G, IoT, broadband, cloud and the use cases they are enabling. It's scheduled for 9 a.m. to 2 p.m. on Thursday, April 28. Admission is free, but registration is required.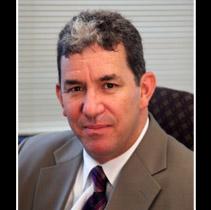 "We purposely didn't want this workshop in Atlanta," Peter Murray, executive director of Dense Networks told Peachtree Corners Magazine. "We deliberately sought Peachtree Corners because it is doing the right stuff the right way."
Murray said the last conference was held at Georgia Tech, but he was excited about moving it to this new venue. He said that the Orlando area where his company is based is a heavy user of autonomous shuttles.
"There aren't many places you can find them," he said. "And we use Beep, just like the system at Technology Park."
Meet PAUL, y'all
Part of the workshop, a component of the Smart Cities Council Infrastructure Innovation Forum, will include demonstrations and a ride in the autonomous shuttle that loops Technology Parkway.

Named PAUL (Piloting Autonomous Use Locally), the shuttles, which can seat eight people, operate daily from 10 a.m. until 4 p.m. on the city's Technology Parkway-Curiosity Lab route with stops at Hampton Inn, City Hall, City Hall (South), Technology Parkway (South), Innovation Center, Research Drive and Anderby Brewing on weekdays, except holidays.
As the first location where autonomous shuttles from two different OEMs (Original Equipment Manufacturers) interact on the same public roadway doing connected vehicle testing and other things over a 5G wireless network, Murray said The Curiosity Lab in Peachtree Corners is a great example of how to build an innovation ecosystem.
Speakers will discuss how 5G is enabling innovation across many sectors, from transportation to education to city operations.
Besides the shuttle demonstrations, "we will also discuss broadband funding and solutions with demonstrations of 5G and IoT in the afternoon," added Murray.
When asked who should attend the forum, Murray said it's targeted at folks in education, government, broadband and network technology, but even the curious are welcomed.
"We identify how complex technologies like 5G, IoT, AI and cyber are transforming cities, transportation, public safety and real estate," he said.
Brandon Branham, chief technology officer of the city of Peachtree Corners will be among speakers.
Register here.
SWGC First Friday Breakfast Meeting with Billy Boughey [Photos]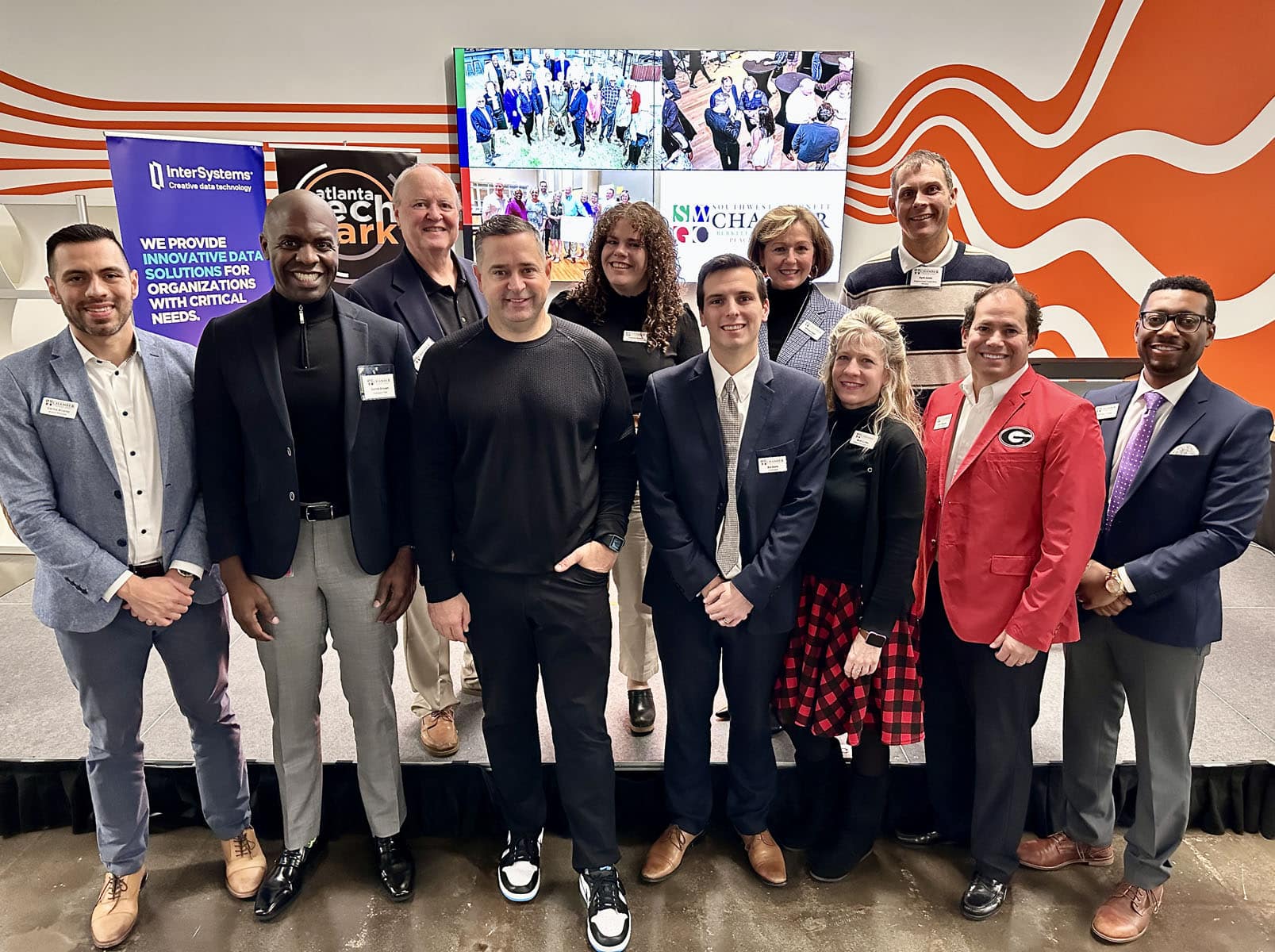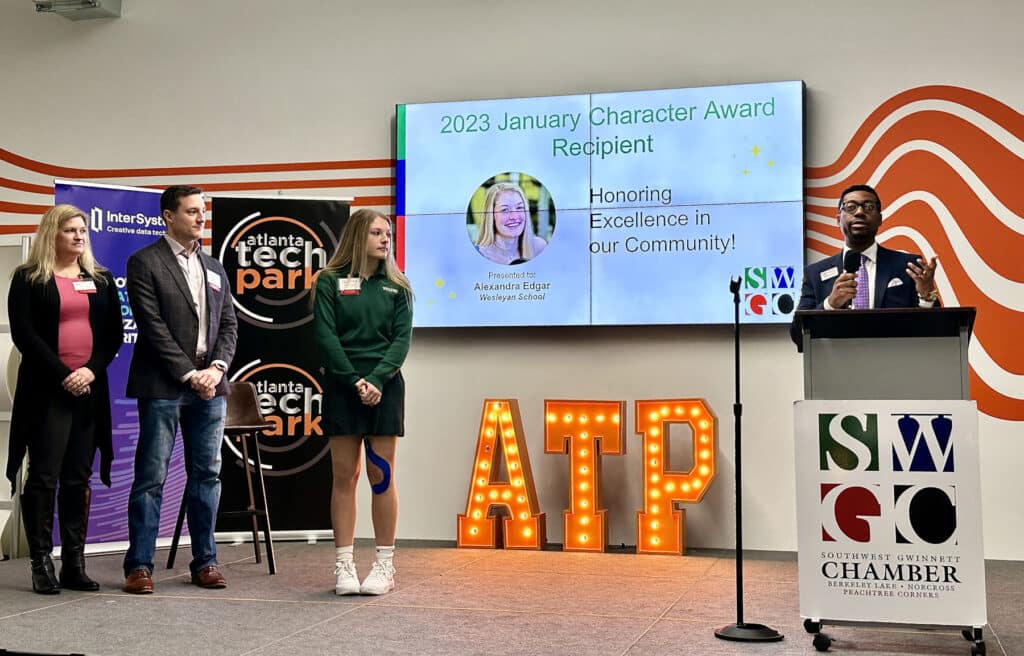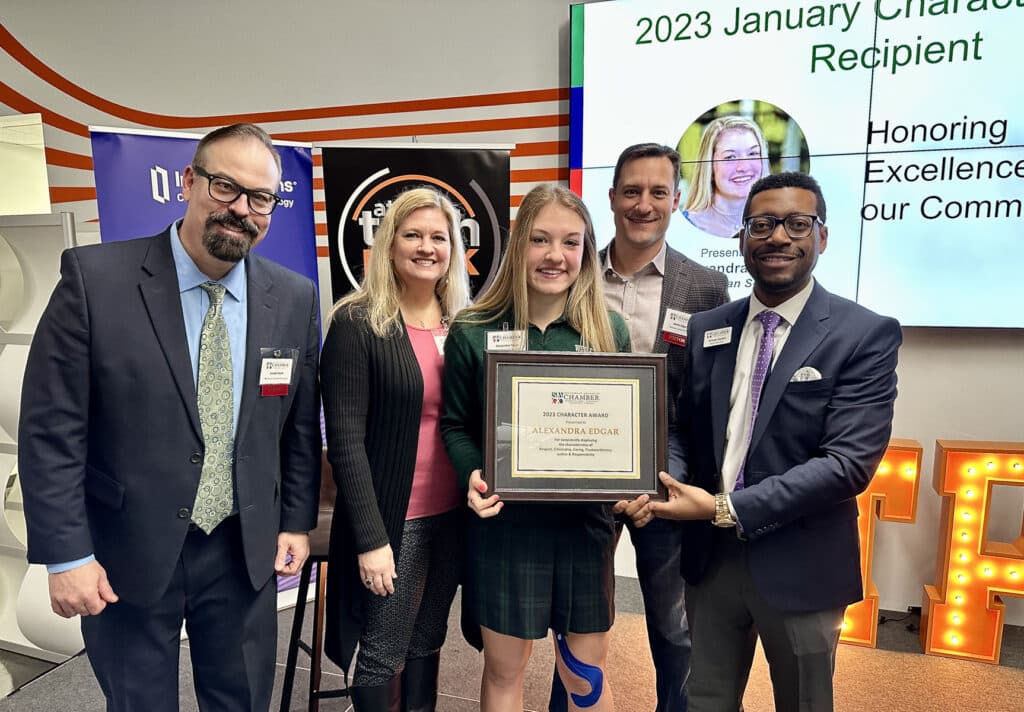 Photography courtesy of Bruce Johnson
He noted: Wow, you couldn't ask for a more motivational speaker to kick-start the year!
Billy Boughey is the Founder and President of the Atlanta-based company Elevate Experiences. His talents include keynote speaking, culture coaching, and consulting groups on company culture.
His first book, released in January 2020, titled Culture Reconstructed, is a start-where-you-are guide to building a remarkable team. Billy also hosts his own podcast titled Created for Experience, sharing how experience shapes your future. He's a certified consultant through Kolbe Corp and enjoys using this assessment to coach people on how to work more effectively in the workplace.
Billy has been featured on FOX 31 Denver, FOX Houston, and in Forbes and worked as a keynote speaker and large-scale emcee includes notable organizations such as Chick-Fil-A, Mcdonald's, Coca-Cola, Kroger, and more. His vision is to build a world with no unequipped leaders and he infuses that passion into every speaking event. His high-energy message will inspire ways to motivate and equip your organization to make your team members smile and customers rave.
Source Southwest Gwinnett Chamber
NAC International Signs New Lease at 2 Sun Office Building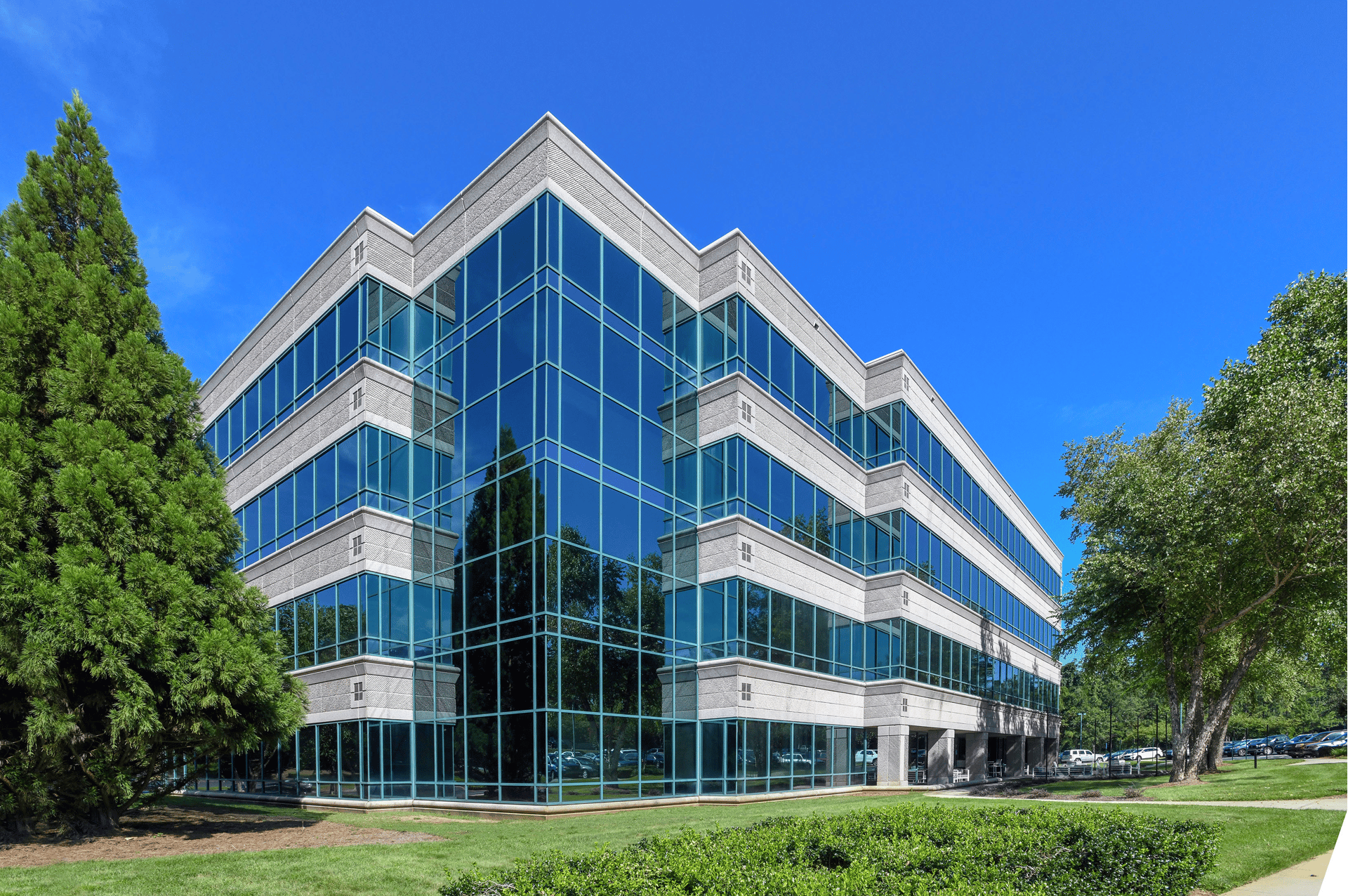 A world-leading provider of nuclear fuel cycle technology and consulting solutions,NAC International, has signed a lease at 2 Sun in Peachtree Corners. The company is leasing 23,000 square feet lease in the Class-A office building.
The 98,040-square-foot property in Technology Park recently underwent significant renovations to add amenities. 2 Sun now offers an outdoor tenant patio, campus-wide Wi-Fi and food delivery service for tenants.
Lincoln Property Company Southeast, one of the U.S.'s largest diversified commercial real estate companies, and Redline Property Partners made the lease announcement. Lincoln's Senior Vice President Michael Howell, Vice President Matt Fergus and Senior Leasing Associate Seabie Hickson represented the landlord, Redline Property Partners. Cory Hall and Bo Keatley of Savills represented the tenant.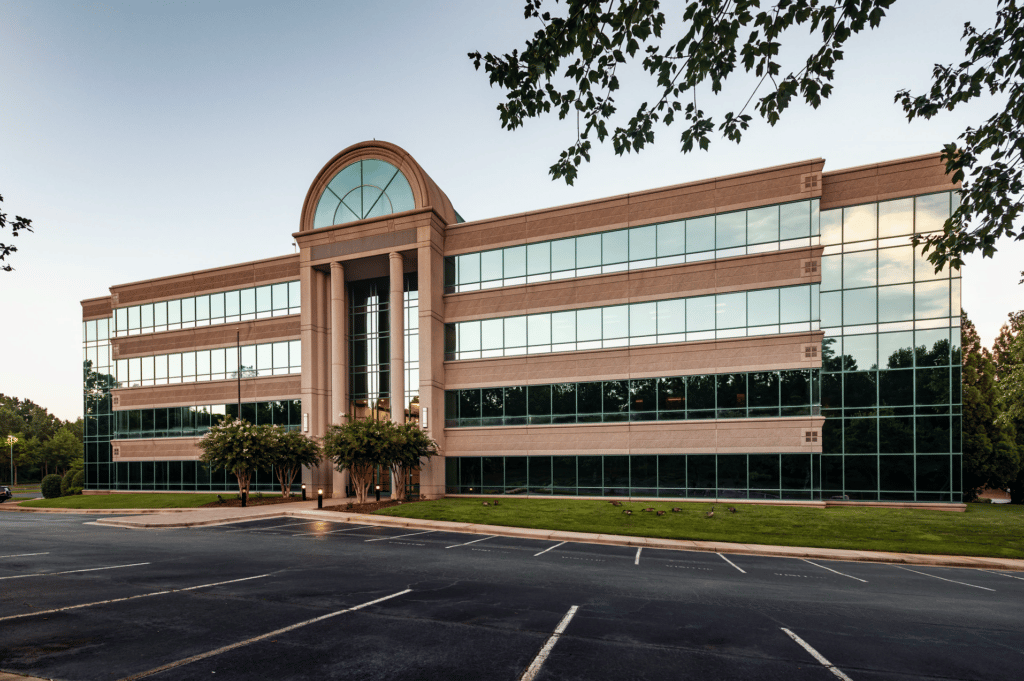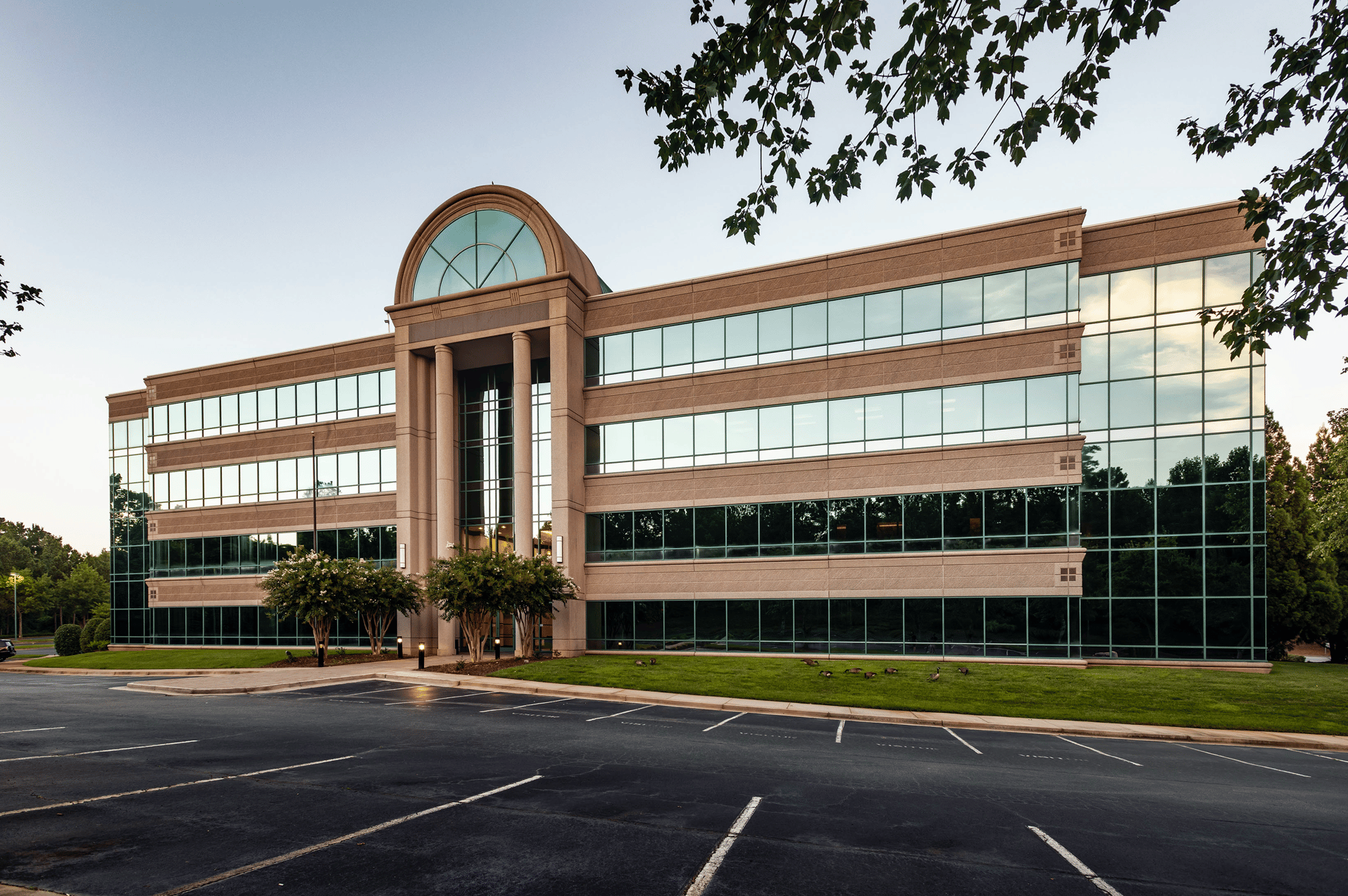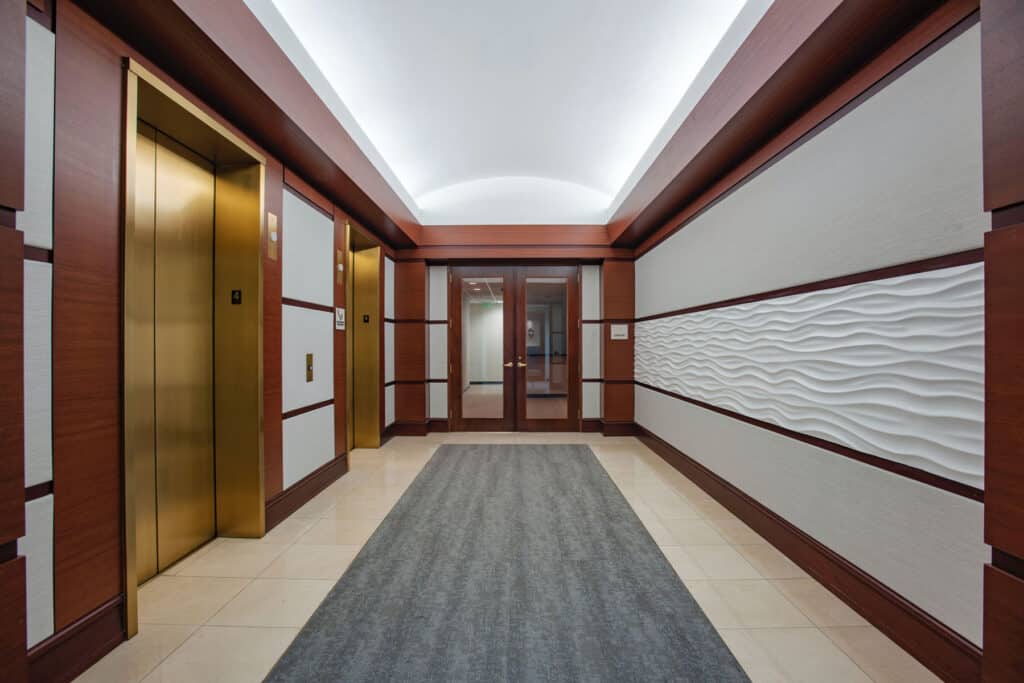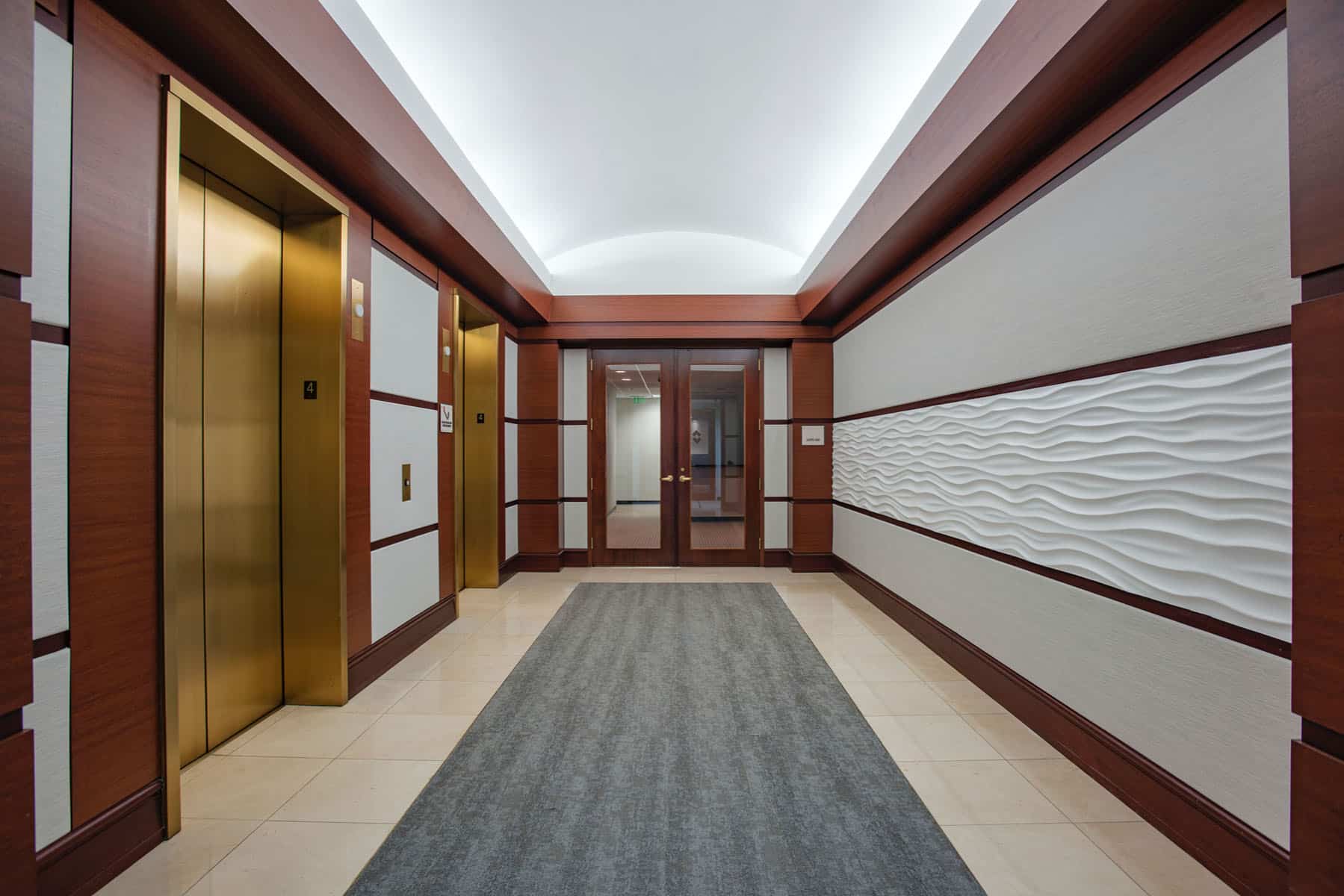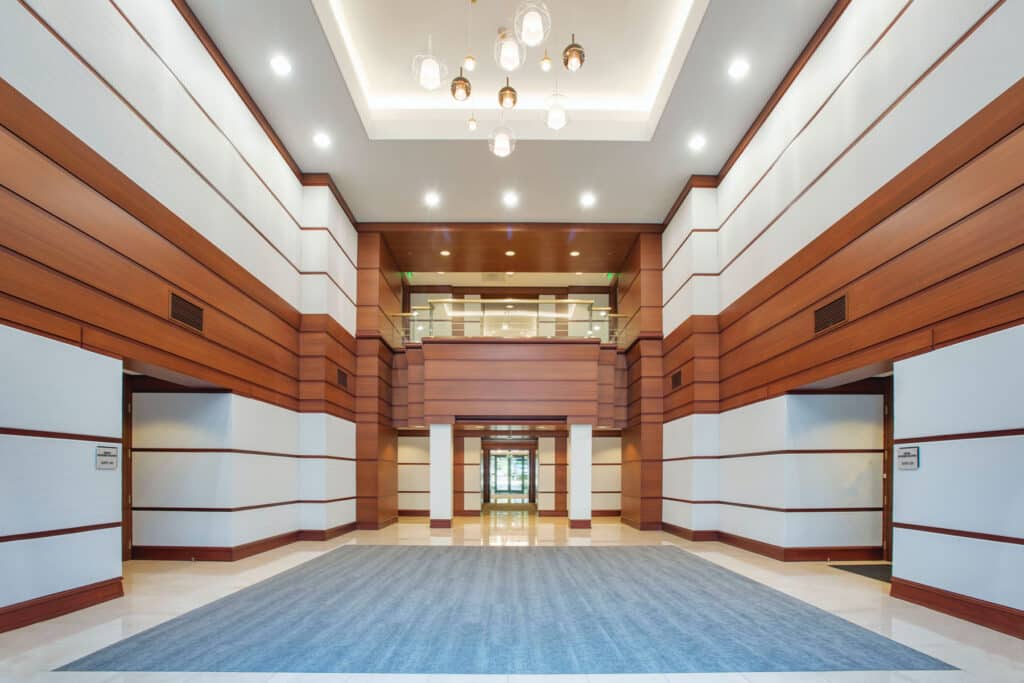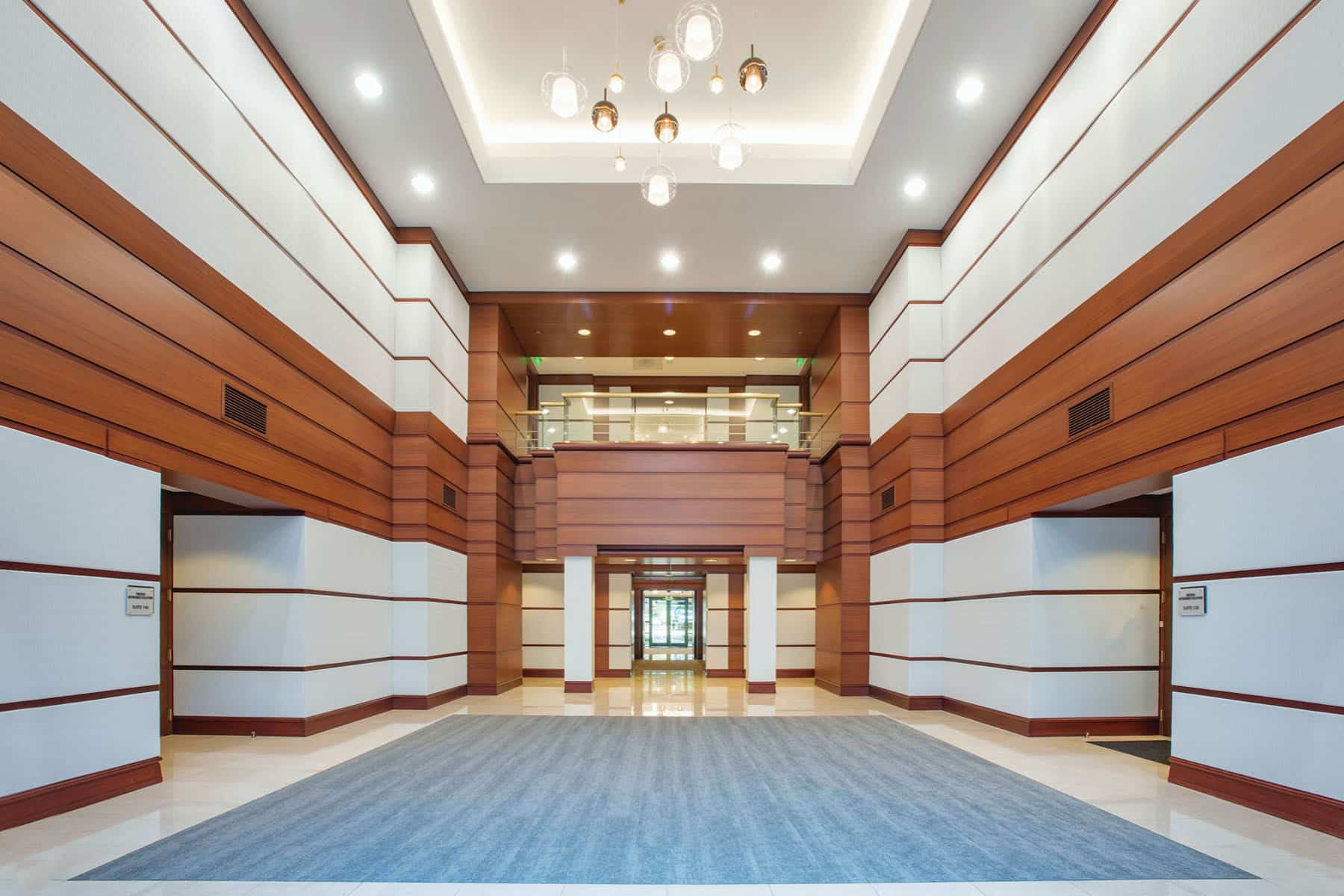 "Peachtree Corners is one of the premier business atmospheres in metro Atlanta, and 2 Sun offers a range of first-rate amenities both on and near the property," said Lincoln's Fergus. "The recent capital improvements allow 2 Sun to capture growing demand in the submarket."
Northeast Atlanta continues to outperform other submarkets over the past couple of years, boasting the lowest vacancy rate among major metro Atlanta areas at just 15.9% across all property classes.
The office submarket also saw positive absorption of 5,117 square feet in Q3 of this year, marking the fifth quarter in the past six with positive absorption, according to a report from Lincoln.
Peachtree Corners' Karl Barham Among Brokers Achieving 2022 GABB Million Dollar Club


Twelve members of the Georgia Association of Business Brokers (GABB) were named to the 2022 Million Dollar Club for helping broker the sale of more than $96 million worth of small, medium and large businesses.
Karl Barham, co-owner and President of Transworld Business Advisors of Atlanta Peachtree, is among the top five brokers with multi-million dollars in business sales for the year.
Barnham, a Peachtree Corners resident, is a licensed Georgia Real Estate agent and member of the GABB with 25+ years of expert knowledge in business that he uses to help business owners with valuations, business exit planning, M&A and Business Sales transactions.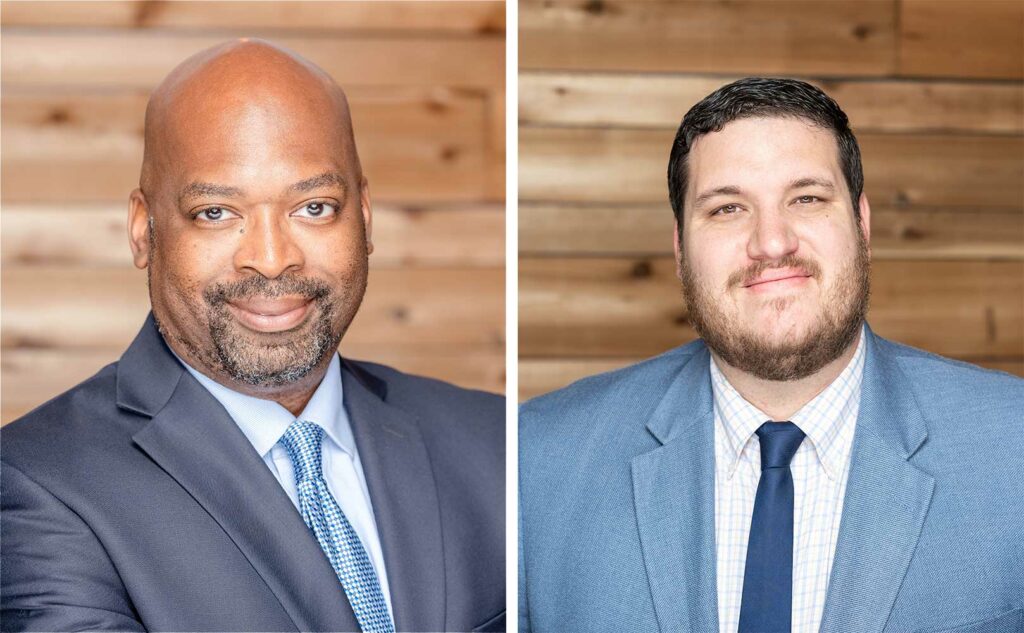 When he is not helping clients, Barnham can be found volunteering and supporting a number of great organizations in the Metro Atlanta area including Atlanta Black Chambers of Commerce, StartMe:Atlanta and Junior Achievement. He serves on several nonprofit boards including Southwest Gwinnett Chamber of Commerce, Cornerstone Christian Academy and Global Growers Network.
Among the other business brokers with multi-million dollars in business sales for the year is Barnham's teammate, Solomon Padilla, Business Advisor at Transworld Business Advisors of Atlanta Peachtree.
As a Business Broker and Real Estate Professional Padilla has a passion for helping small business owners accomplish a successful exit of their business. He previously worked as a Trade Activation Manager for Anheuser-Busch InBev, and a Manager for the Largest Italian Wine Importer in the United States.
Solomon is a Veteran of the Navy who served a tour of duty in 2012-2013 in Afghanistan for Operation Enduring Freedom as well as tours representing the U.S. Navy for NATO in Europe.
The GABB Million Dollar Club recognizes professional Business Brokers for successfully closing business acquisition transactions totaling one million dollars or more.
The top producer for 2022 was Rob Margeton, a Principal and Qualifying Broker at Ryco Advisors. Margeton was also honored as a Life Member of the Million Dollar Club for achieving more than a million dollars in sales for three consecutive years or any five years.
In addition to Margeton and Barnham, the other business brokers among the top five for the year are Matt Wochele, founder of Preferred Business Brokers, Inc.; J. Snypp, Vice President at Preferred Business Brokers, Inc; and Steve Josovitz, President Vice-President and Associate Broker at The Shumacher Group.
Business brokers with multi-million dollars in business sales for the year include Padilla; Pedro Ferreira, Business Advisor at Transworld Business Advisors of Atlanta North; Lisa Young, Senior Business Advisor at Transworld Business Advisors of Atlanta North; Jeffery Merry, founder of the BUSINESS HOUSE, inc.; and Deanna Dickinson, REALTOR® and owner of Team DMD Consulting.
Other million-dollar honorees were Brooke Hawkins, Business Broker at RamBiz Group and Mannie Maddox, REALTOR® at Coldwell Banker Commercial Metro Brokers.
To find a professional business broker, visit gabb.org/gabb-business-brokers.