Southwest Gwinnett Chamber marches into its 10th year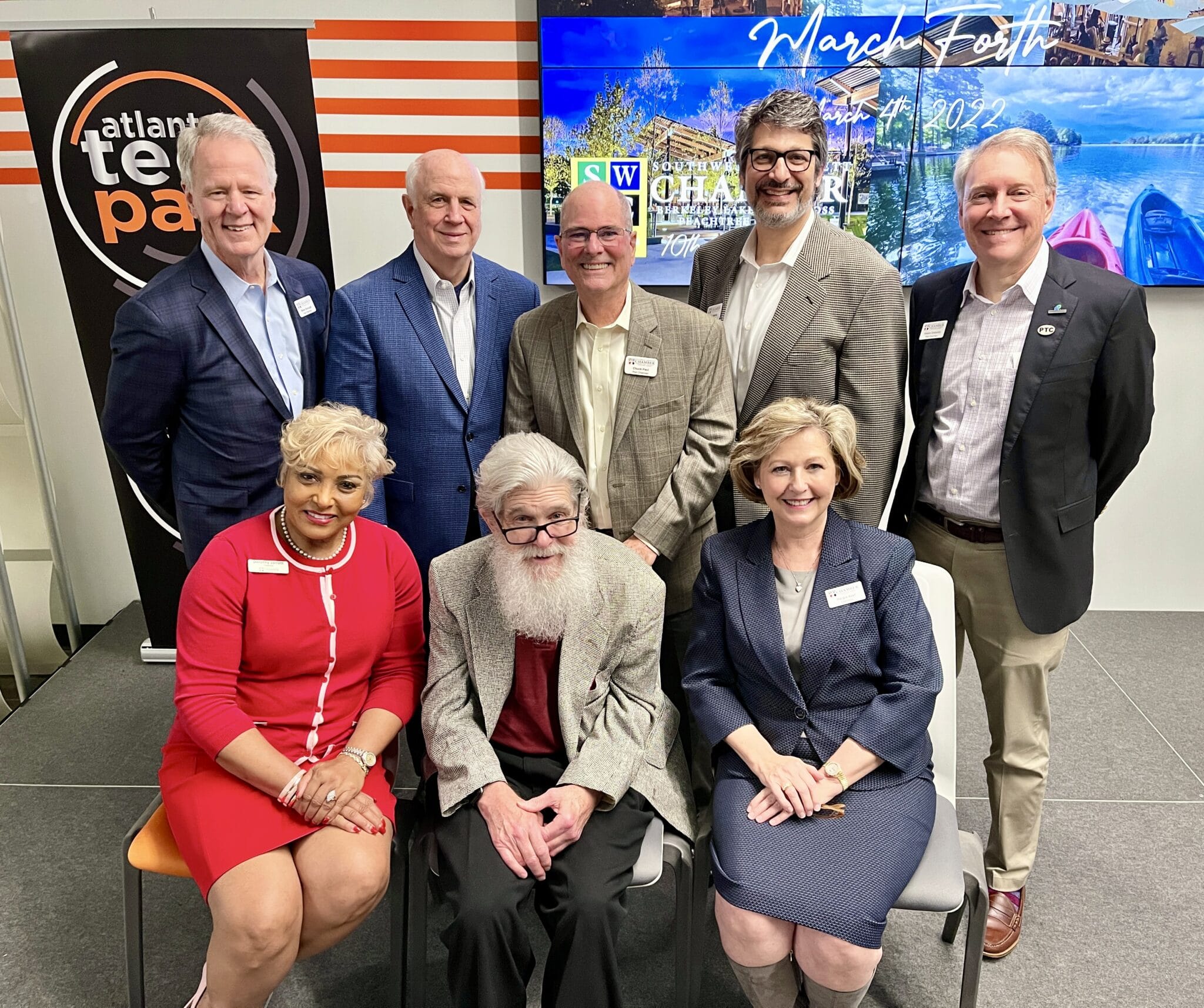 Accompanied by the Norcross High School Marching Band's drumline, past and current chairs kicked off its anniversary month with high spirits.
The Southwest Gwinnett Chamber literally decided to "March Forth" to commemorate its ten-year anniversary. The Chamber kicked off the month celebrations with The Southwest Gwinnett Chamber quite literally decided to "March Forth" in commemorating its ten-year anniversary. The Chamber kicked off the month celebrations with remarks from past chairpersons, founding chair Steve Dorough (2012-2013), Chuck Paul (2014), Bill Brown (2015), Dave Jones (2016), Dorothy Jarrett (2017), Barry Adams (2018), Weare Gratwick (2019-2020) as well as present Chair Margie Asef. But, in order to march in properly, a drumline from Norcross High School's Marching Band helped spark excitement. Under the leadership of Corer Fair, associate director of bands at Norcross High, the students helped the chamber keep the pep in their step as they proceeded to the stage.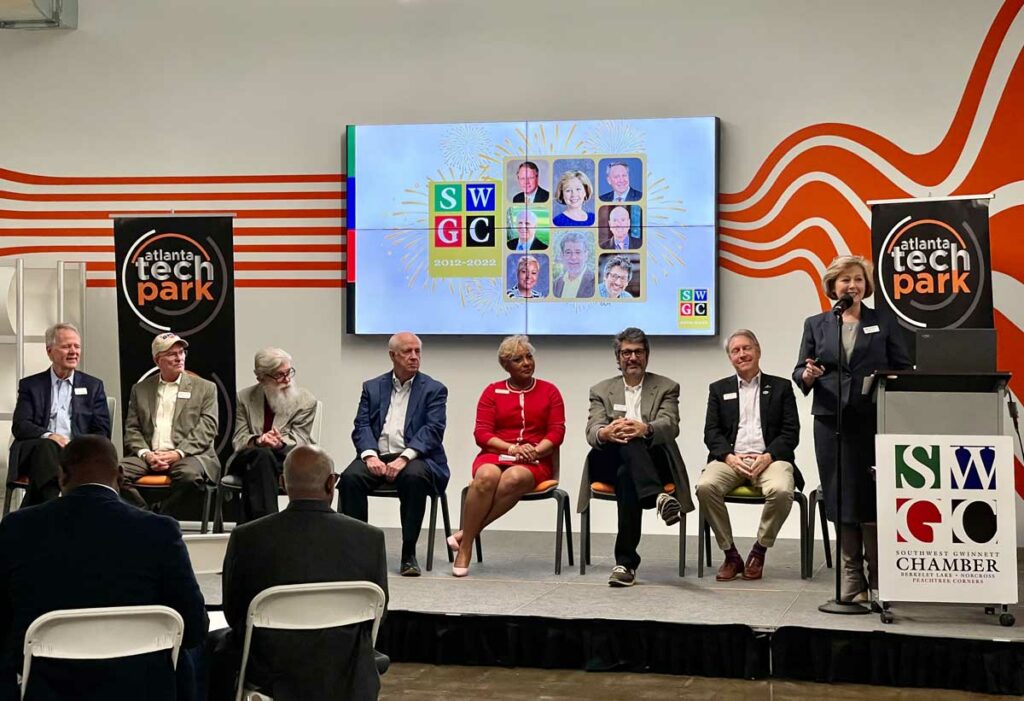 "These mature and hard-working students who we enjoyed having with us and sharing our breakfast with … were a pleasure to have as our guests," said Beth Coffey, director of Membership Sales & Service for the Chamber.
"First Friday Breakfast was full of history as well as looking forward and we'll do that at our 10th Anniversary Celebration in downtown Norcross on March 24," added Coffey.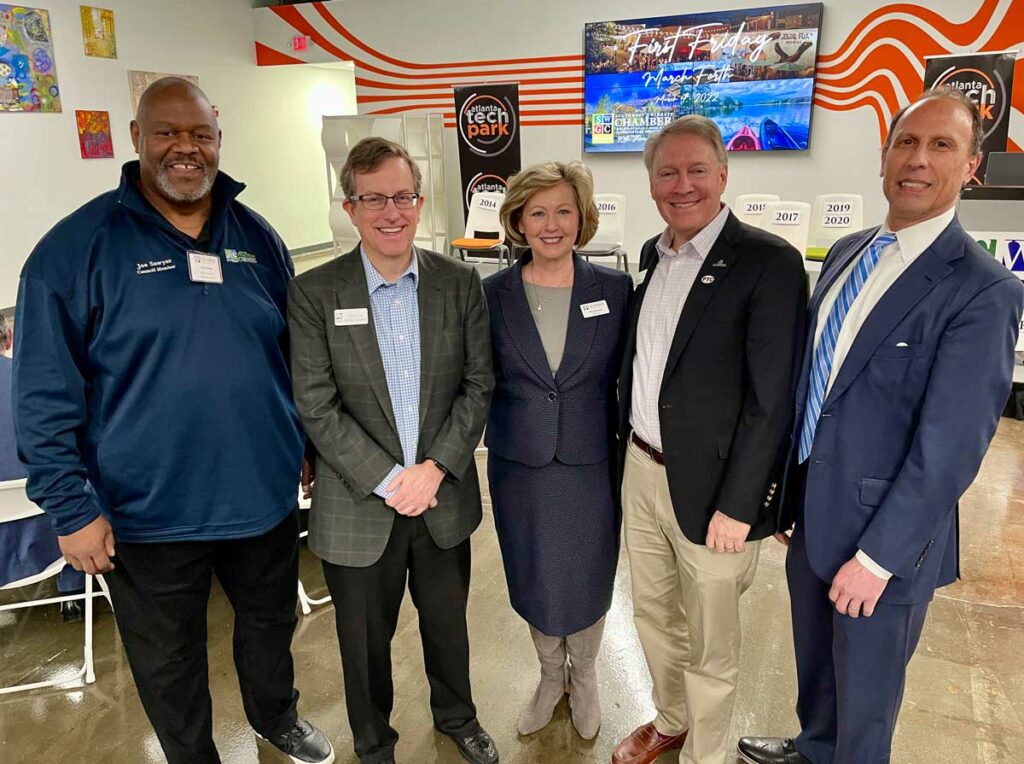 The service project for this month is a fundraiser for USB charger stations for patients at Northside Hospital Duluth. Many Emergency Room patients have cell phones with them, but not chargers, and visitors are likely there unexpectedly and haven't prepared to spend long hours waiting or are unaware of COVID protocols that may limit or not allow visitation of loved ones. Low mobile device batteries only add to the stressful emotions of a hospital visit, but this could be remedied by using portable device chargers strategically located at nursing stations, explained Asef during the breakfast meeting. To allow them to keep in contact with friends and loved ones and helping to ease some stress during their hospital stay the Chamber has a goal to raise $750 and provide at least six charging stations.
Those willing to donate and assist hospital nursing staff in helping patients and families connect and engage with those they love with fully- charged mobile devices may do so through this link: business.southwestgwinnettchamber.com/events/details/chargers-for-patient-devices-northside-hospital-donation-3200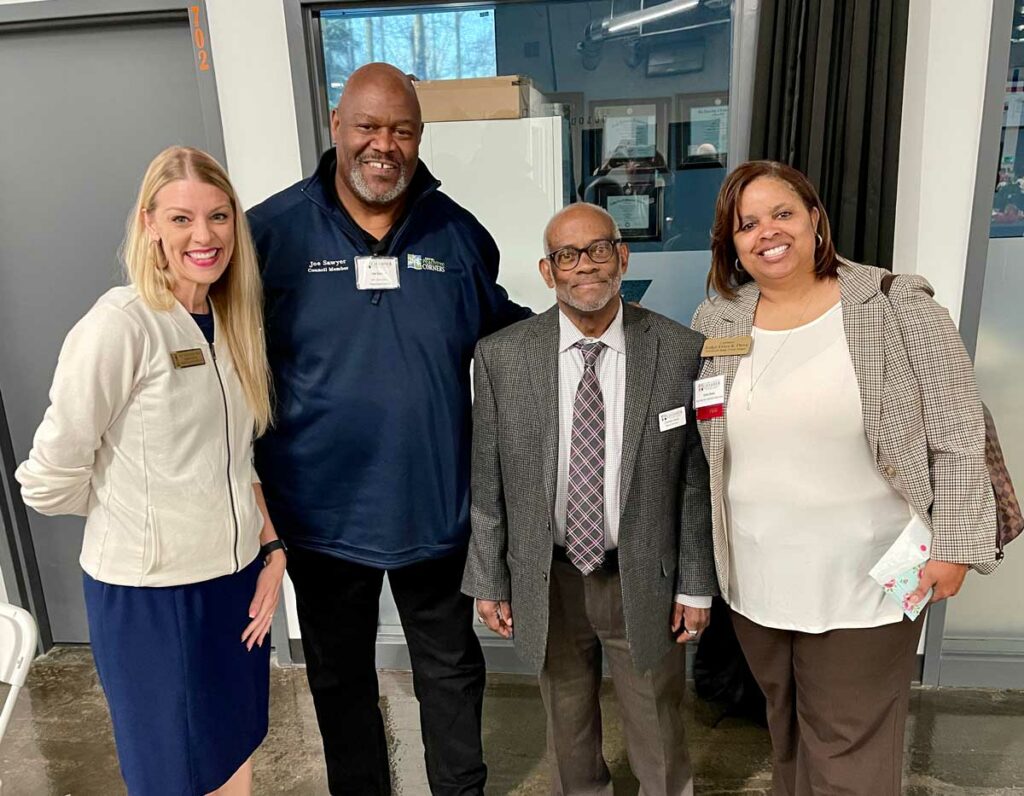 Donations are being accepted through April 1.
Upcoming Southwest Gwinnett Chamber events:

March 11 and 18 Coffee Connections (no registration or cost)
March 18 SWGC Nonprofit Roundtable immediately following Coffee Connections
March 24 SWGC's 10-Year Anniversary Celebration from 5:30 – 8:30 in downtown Norcross at The Brunswick. Don't miss this fun evening of great food, live music, a word from our mayors, and prizes, all in this fabulous new space. Register by March 18.
April 1 First Friday Breakfast: Step into our next decade with a practical and invigorating message from Dr. Randy Ross, best-selling author, keynote speaker, and craftsman of culture and hope.
Information: southwestgwinnettchamber.com

Waramaug Hospitality Acquires Atlanta Marriott Peachtree Corners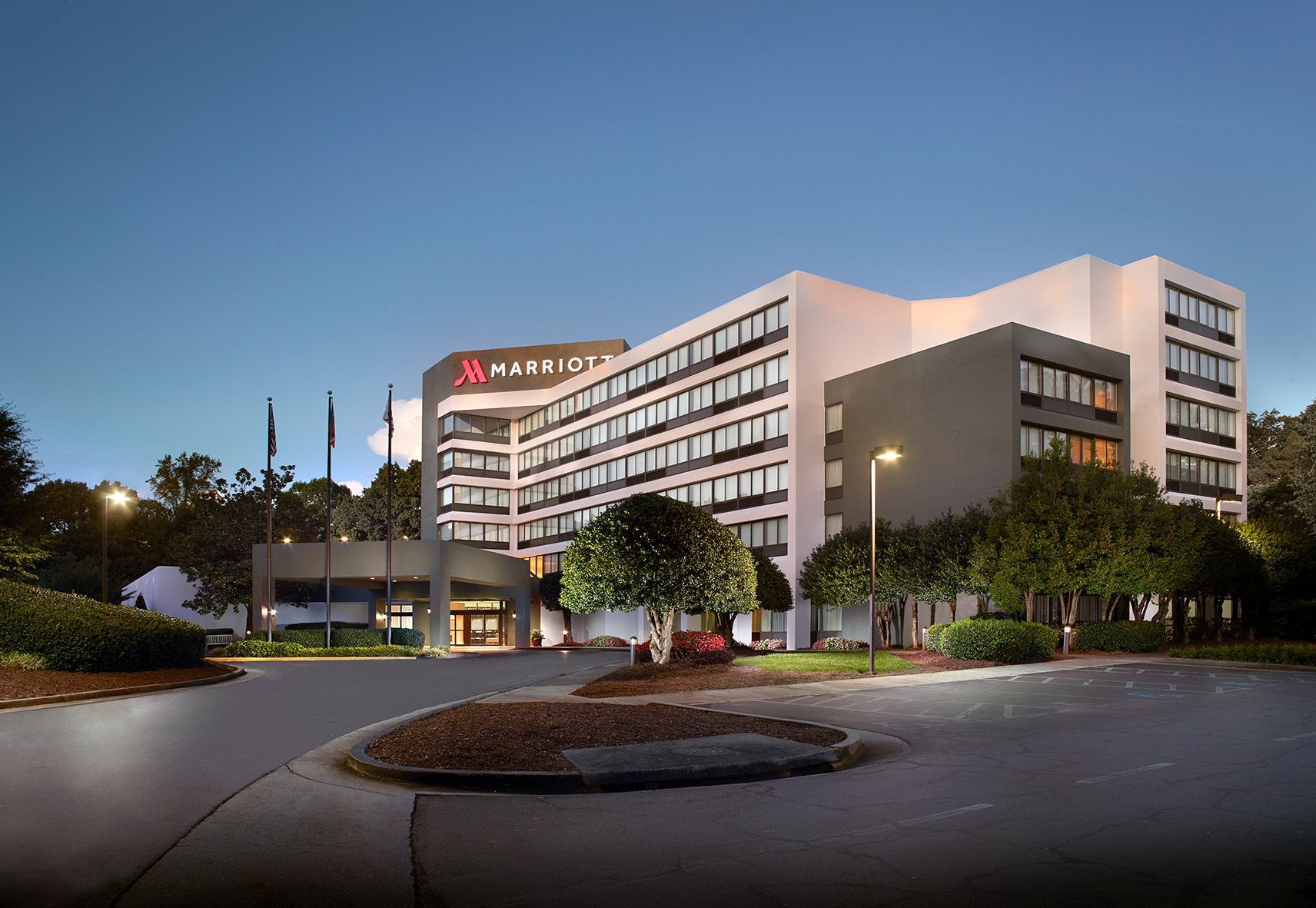 Waramaug Hospitality, a privately held investment firm focused on select-service and full-service hotels, announced on Aug. 23, it acquired the Atlanta Marriott Peachtree Corners. 
The 222-room Atlanta Marriott Peachtree Corners features a fitness center, indoor pool and outdoor fire pit seating area. All meeting and event spaces are equipped for various events, from industry conferences to happy hours and lifecycle events.
"As the second full-service Marriott Hotel and 16th Marriott-branded property in our portfolio, said Ferit Ferhangil, Principal of Waramaug Hospitality, "we see tremendous revenue growth opportunities for this asset in a thriving market."
The property, which will now be managed by Aimbridge Hospitality, is located within Technology Park, a regional technology and innovation hub. The 500-acre campus is a destination for technology innovation in the Southeast and home to over 2,300 businesses ranging from tech startups to Fortune 500 companies.

AJC names Cornerstone Christian Academy the Top Small Workplace in Metro Atlanta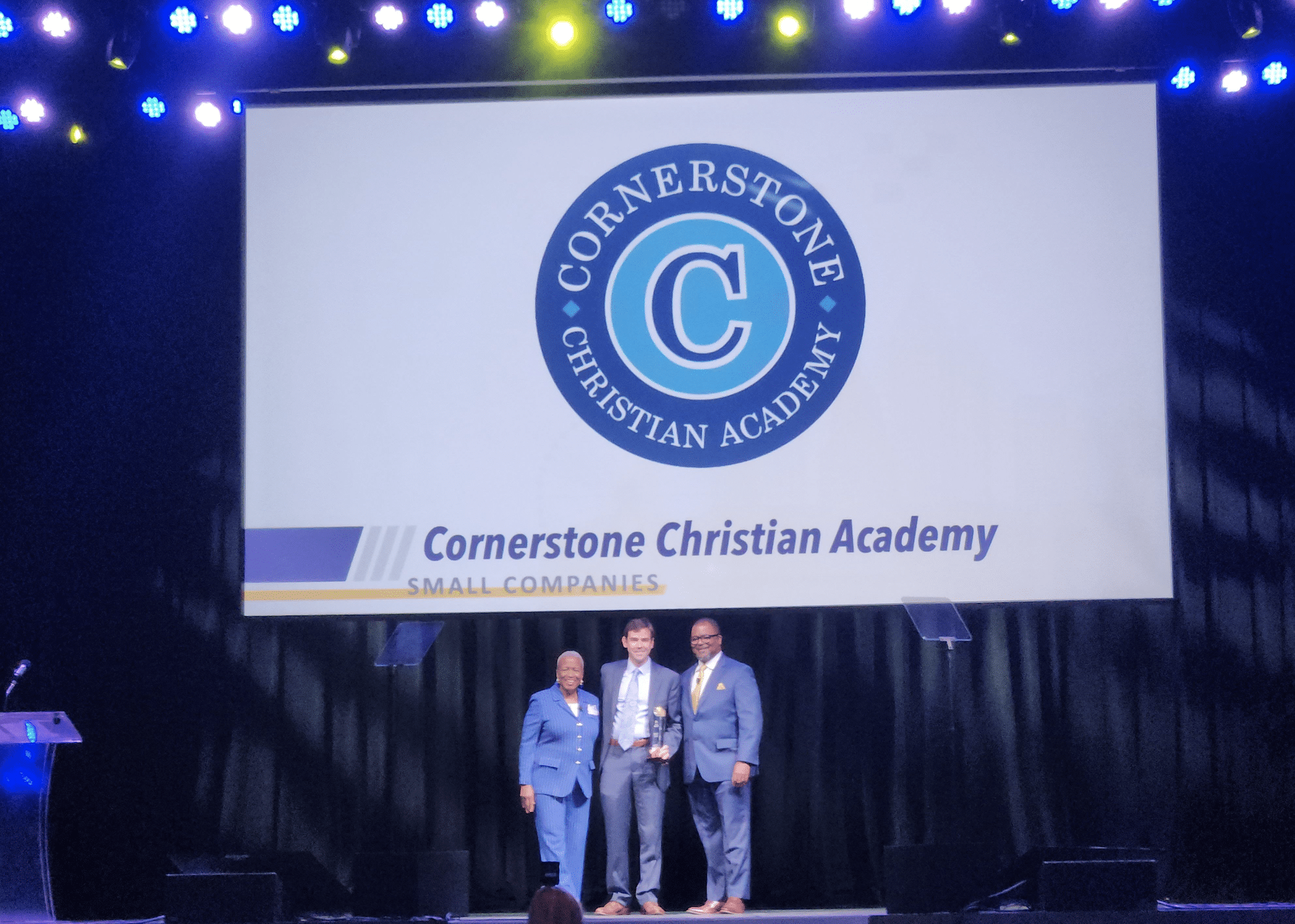 For the 13th consecutive year, The Atlanta Journal-Constitution and Energage have released their list of Top Workplaces in metro Atlanta. On August 10, Cornerstone Christian Academy, based in Peachtree Corners, was named the #1 Small Workplace in the metro area for 2023.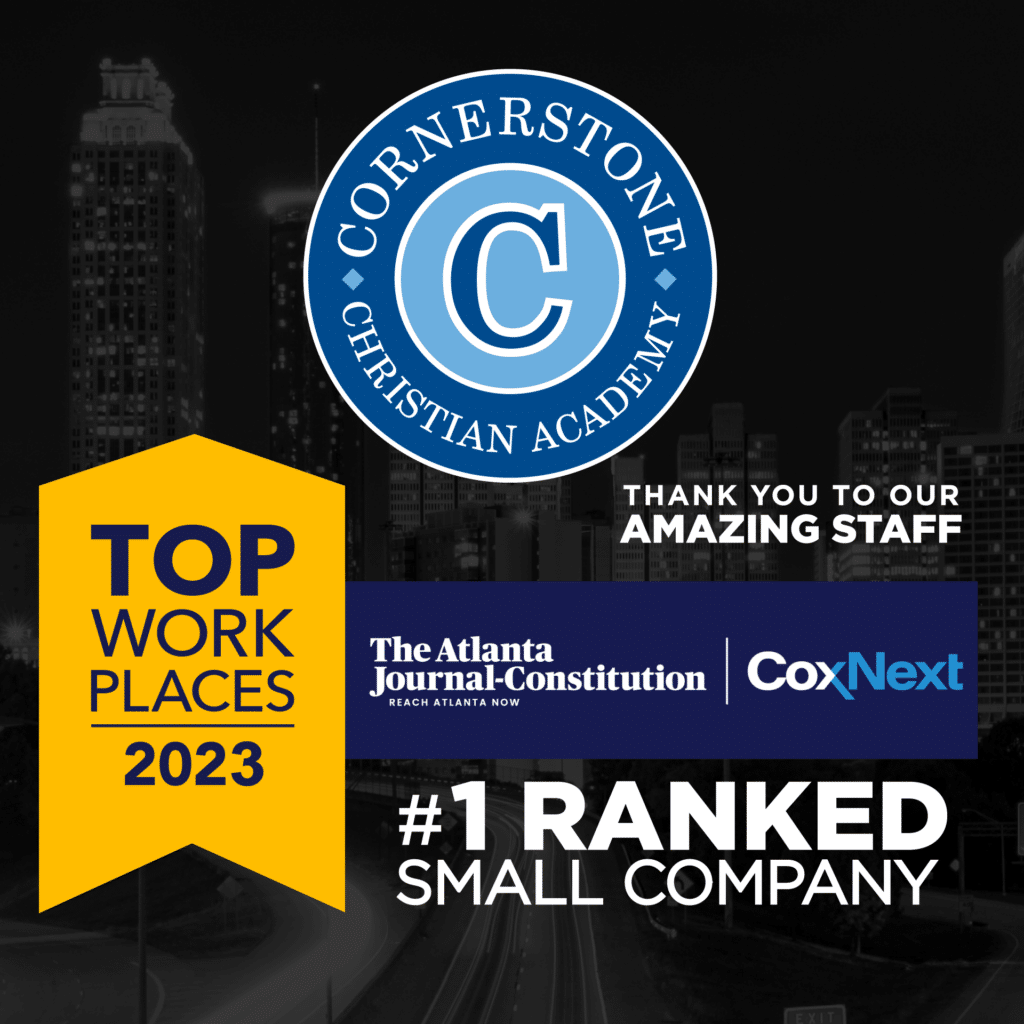 The honorees were determined based on employee feedback gathered from a third-party, anonymous survey. The survey measured multiple factors critical to the success of any organization. Of nearly 8,000 companies that applied, only 332 businesses were chosen to participate.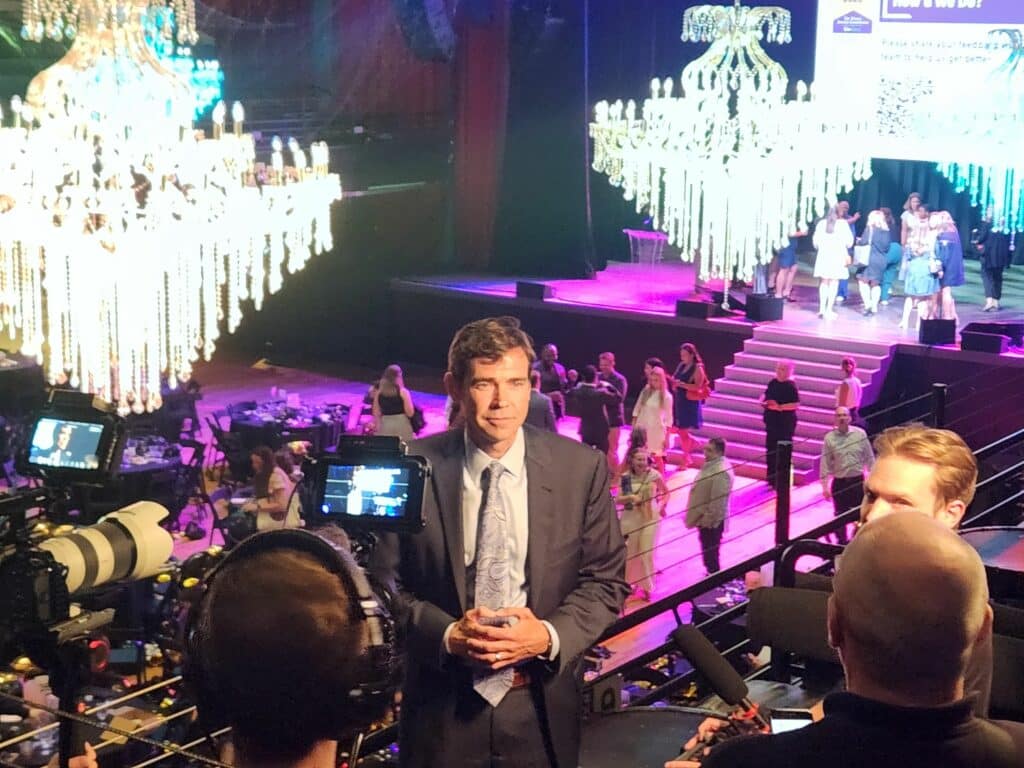 Colin Creel, Headmaster at Cornerstone, stated, "We were extremely humbled to hear that we were not only named on the list, but ranked first among small companies. I am very thankful our staff has received this public validation of the amazing work that occurs here at Cornerstone. Our staff deserves all of the accolades they are receiving; Cornerstone is a very special place because of them."

Premier Racquet Sports: A Holistic Approach to Tennis Pro Shops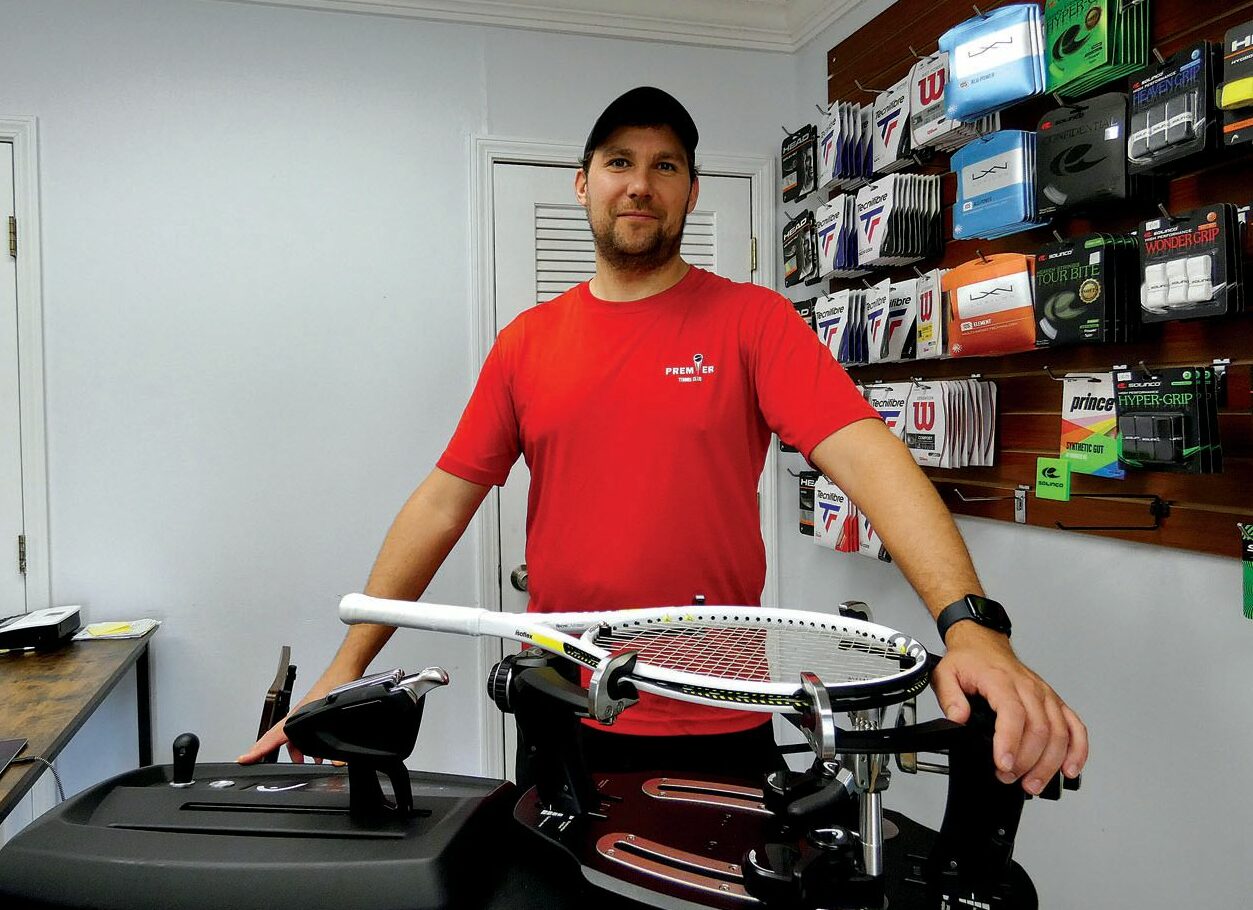 Calling all racquet sport lovers! Premier Racquet Sports, a tennis pro shop, recently opened on March 15 in Peachtree Corners off Spalding Drive.
This is Premier Racquet Sports' second location in Atlanta, the other being in Dunwoody. However, this pro shop brings something unique and special to the competition wherever it lands.
Founded by Corey Matney, with partners Claude Badowski and Bobby McMahan, Premier Racquet Sports is a shop with an emphasis on a community-driven approach to the racquet sports industry.
In an industry where it can be overwhelming and daunting to adventure into the realm of pro shops, Premier Racquet Sports aims to break the status quo by making tennis available to all.
"Our goal is anyone who comes in, whether you've never played tennis before, never played pickleball before, or you are basically a professional, you will have time spent with you explaining what's the best kind of choice for you," said Badowski. "Learning about customers as a person and trying to really build a relationship makes it so that we can help people long term rather than just transact with them."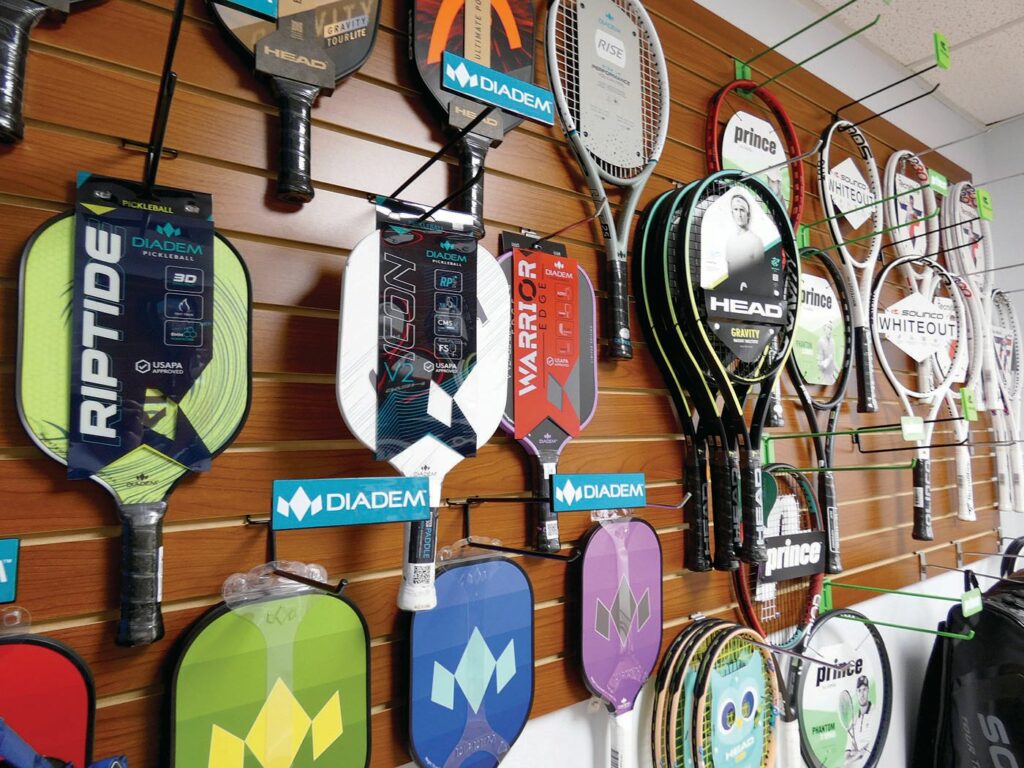 More than a business
Matney began stringing rackets in high school to be able to afford tennis lessons and eventually went into college playing Division I tennis. Not only did a passion for the sport drive him to create Premier Racquet Sports, Matney also found an intense need for a friendly business based in the racquet industry.
"…to be able to offer the community high-level technical services and be able to have everyone feel like they're getting the same treatment that a professional tennis player would when they come into a tennis shop, and meet their needs," said Matney.
As a long-term tennis player, Matney found that service at pro shops could feel impersonal, furthering his drive to create a pro shop that was more than just a shop.
One way the shop has accomplished this objective is through occasions such as demo days, events where the shop will demo rackets and bags while also running free tennis drills.
"It's a great chance for people to talk to us about what's the best racket for them and what's the best string for them to hit with it," said Badowski. "They get to feel the difference, because there's hundreds of rackets out there and thousands of string and string combinations. It's very rare for people to be able to try them all and get instant feedback …they can feel the difference."
Additionally, Premier Racquet Sports will have their next demo day on July 14. This event will feature all Wilson products as well as Wilson's new racket called the Shift.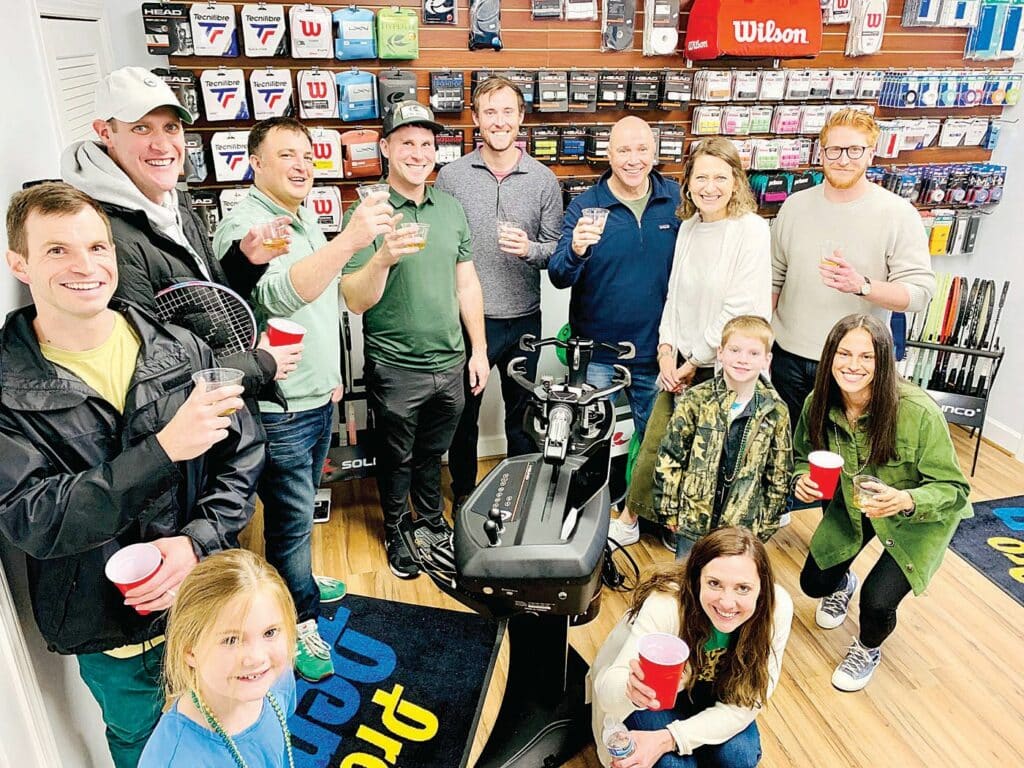 In-store action
However, this level of care and concern extends beyond their demo days. By walking into Premier Racquet Sports, customers are making their choice of supporting a business that keeps their clients in high regards.
"All of us enjoy being able to help players explore and go down the pathway of finding the right equipment for them," said Matney. "This is mostly stringing, but also rackets, shoes or any portion of the necessary tennis items; just being able to have that connection to the player and have them know that we are a sounding base for their questions and will help them find what they need."
Premier Racquet Sports prides itself on its collection of all things tennis. Within their store, they carry all major brands, rackets, shoes, grips and over 250 varieties of string. They claim to be able to have anything a player may desire shipped to their store within two days, too.
Welcome Premier Racquet Sports to the Peachtree Corners community by stopping by, whether you are a tennis expert or a novice.
Learn more about Premier Racquet Sports here.