Chabad Enrichment Center in Peachtree Corners Hosts Groundbreaking Ceremony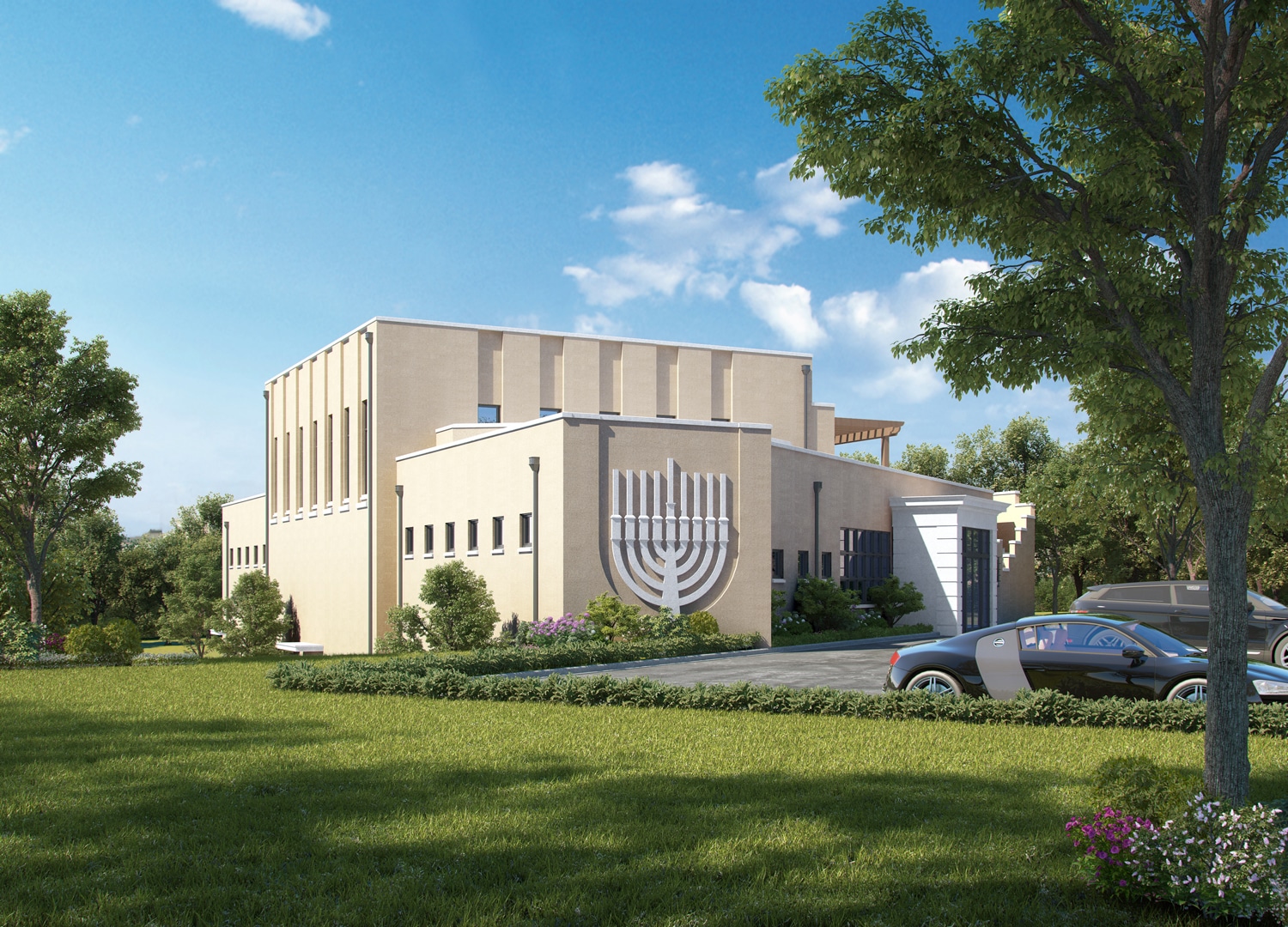 A special groundbreaking ceremony for the new Chabad Enrichment Center will be held at the corner of Spalding Drive and Crooked Creek Drive this weekend in Peachtree Corners.
"For the past two decades, the Chabad Enrichment Center has provided a safe place to support, uplift and connect people in the community," Rabbi Yossi Lerman said. "We are delighted to break ground for the building of our new Center in the heart of Peachtree Corners."
The groundbreaking ceremony will take place from 2 to 3 p.m. Sunday, May 22. Local dignitaries, community leaders and the general public are invited to honor this special event.
The Chabad Enrichment Center of Gwinnett is committed to providing every Jew the opportunity to celebrate joy through programs that nurture connection, belonging, cultural fulfillment and spiritual growth.
For more information, contact Rabbi Yossi Lerman at 678-595-0196 or rabbi@chabadofgwinnett.org. Or go to chabadofgwinnett.org.
.
Peachtree Corners Partners with Fusus to Launch Connect Peachtree Corners Camera Registration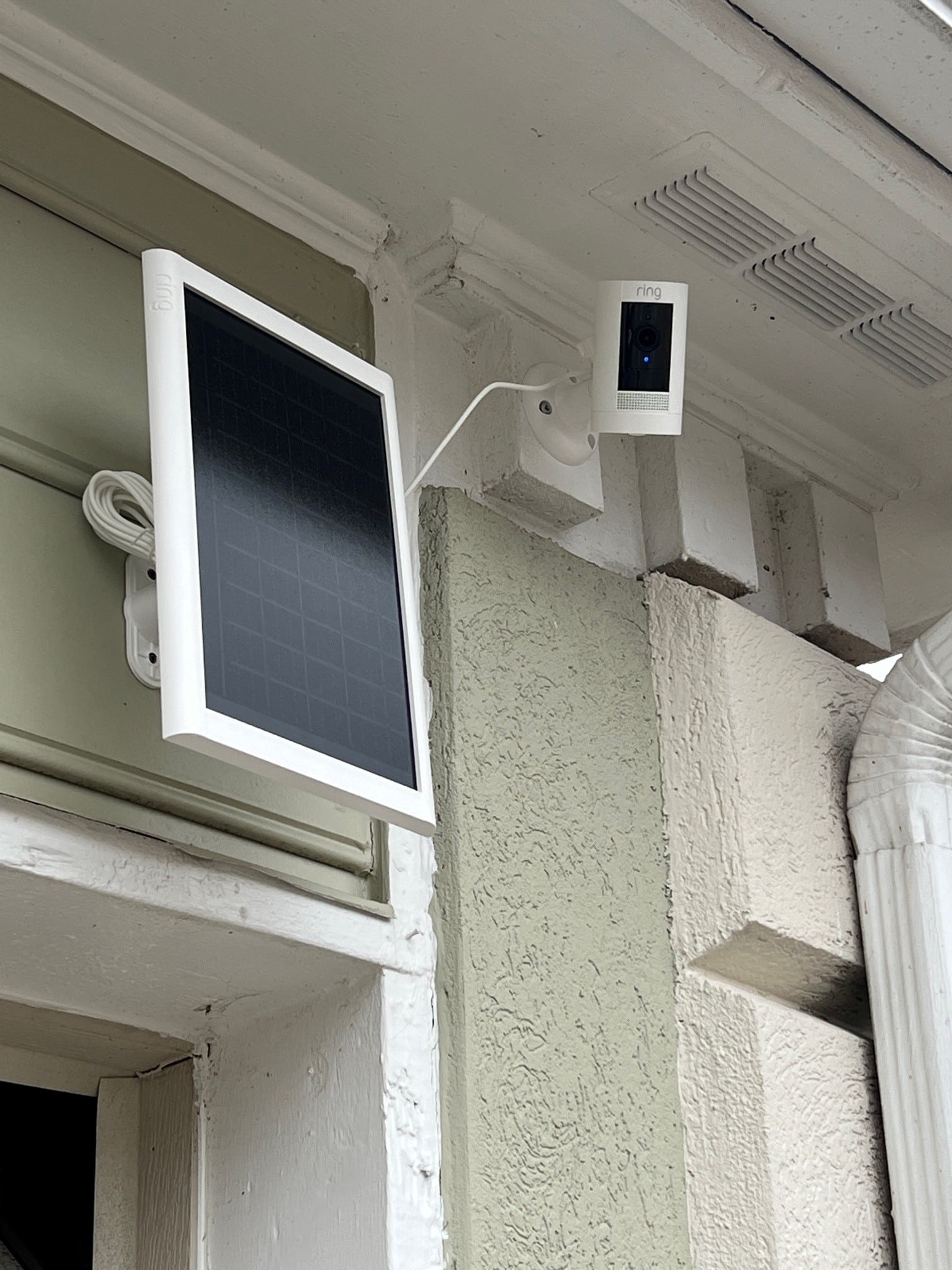 The City of Peachtree Corners has partnered with Fusus to provide enhanced public safety services to local businesses and residents. Fusus is a nationally recognized public safety technology provider that has operated out of its headquarters in Peachtree Corners since 2019.
Fusus is currently in use by cities and agencies nationwide including the Atlanta Police Department. The partnership between Fusus and the City will increase the efficiency of law enforcement and public safety responses by building a community-based public safety ecosystem.
The partnership begins with the launch of Connect Peachtree Corners, a tool that allows residents to register the location of their private home security cameras. The registration of a camera is completely optional and does not provide access to the camera to anyone.
The camera registration simply allows for the creation of a city-wide camera map for use by law enforcement. If a crime occurs in the city, law enforcement will be able to reference the map, and if they feel it is beneficial, they may contact a homeowner to request access to footage.
"We're excited to partner with the City of Peachtree Corners to create increased public safety innovation found in most major cities, right here in our backyard. And where more appropriate than our hometown, the "Silicon Orchard," to provide some of the most progressive, cutting-edge community safety tools available," said Chris Lindenau, CEO of Fusus.
Peachtree Corners residents and businesses are encouraged to visit Connect Peachtree Corners Residential Camera Registry to learn more about the program, access the frequently asked questions and register their security cameras.
"As a city government, we take the issue of public safety very seriously. There are not many things more important," said City Manager Brian Johnson. "This partnership and associated camera registry program will allow us to support law enforcement with a new technology tool and will lead to increased public safety throughout the City."
The Fusus platform and the Connect Peachtree Corners camera registry will serve as a central point for our local law enforcement and first responder agencies. It will bring all personnel and emergency operations centers under one umbrella and provide them with video and data information that will integrate directly with 911 Computer Aided Dispatch (CAD) systems.
Temporary Closures, Portions of the Town Center Parking Deck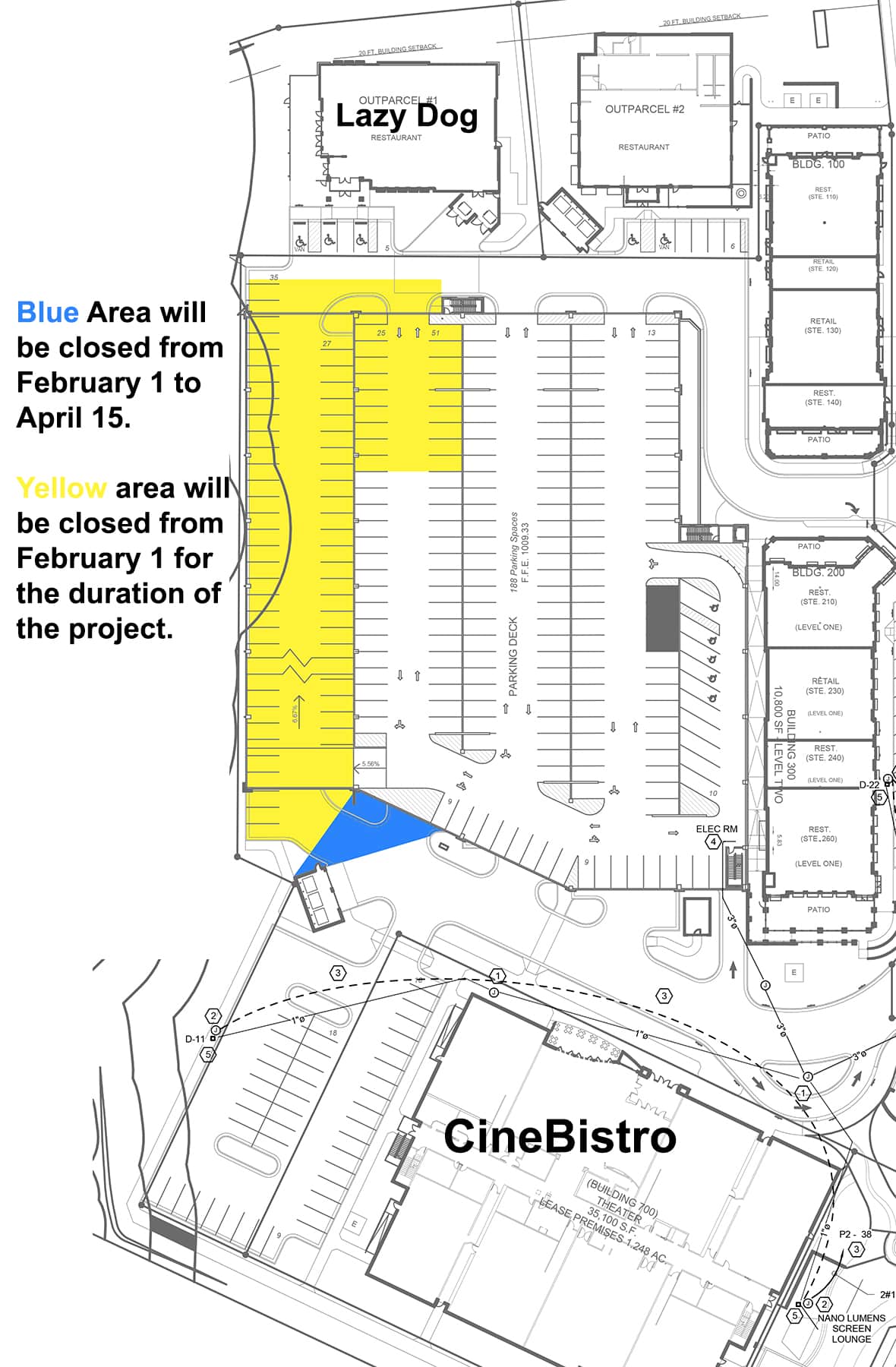 Beginning February 1st, 2023, portions of the parking deck located in the Peachtree Corners Town Center will be closed to perform maintenance and area improvements.
On February 1st, portions of the lower-level southernmost sections of the deck will be closed. This closure will affect the entrances immediately in front of Lazy Dog Restaurant, the entrance entering the lower deck closest to the CineBistro parking lot, and the southern ramp section in the area of the electric vehicle charging stations.
The entrance closest to CineBistro is expected to be reopened mid to late April. The remainder of the closures will continue through late Spring.
During this time, the vehicle charging stations will also be inaccessible.
We apologize for any inconvenience.
PCBA donates $4,000 to Corners Outreach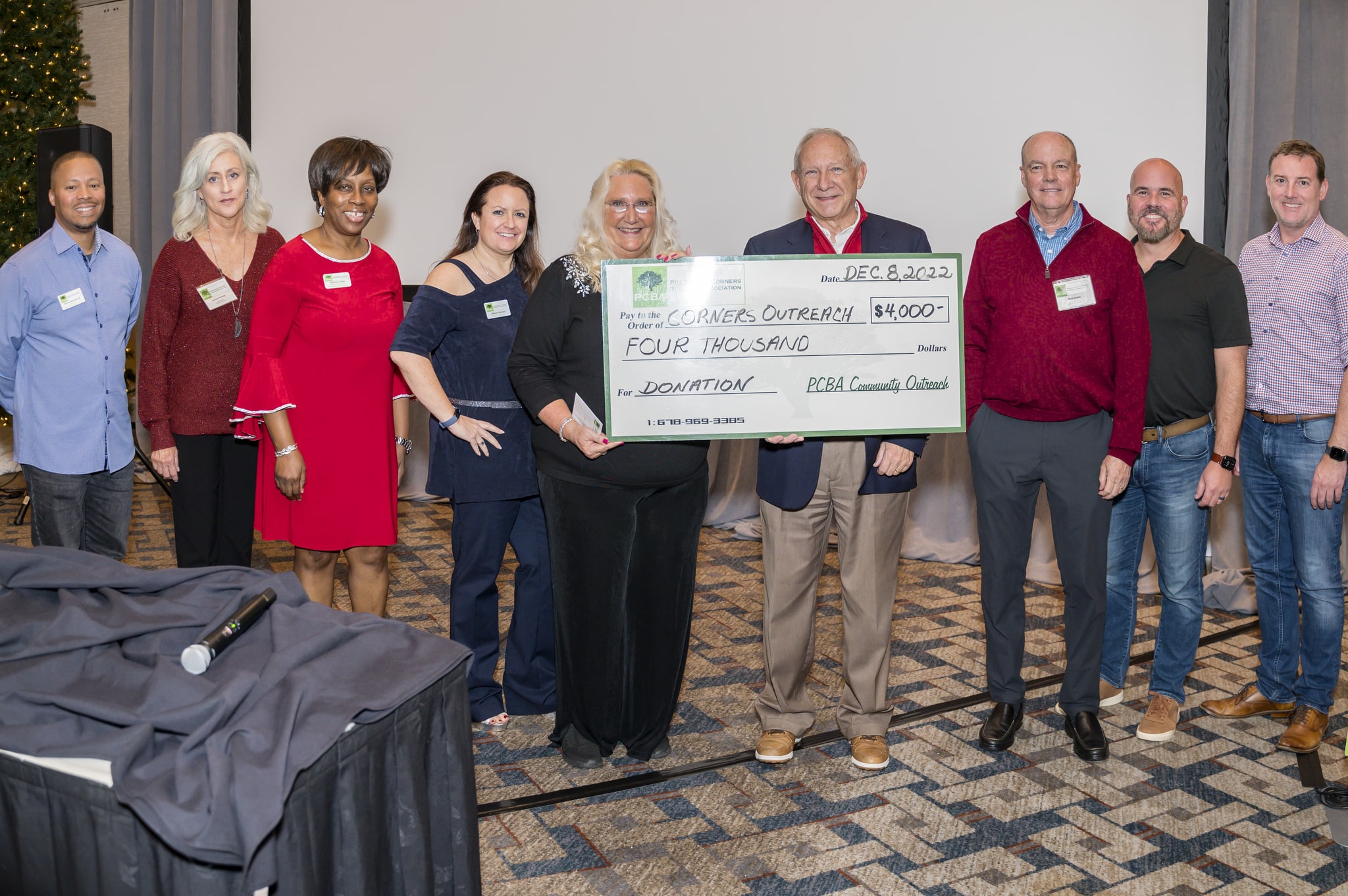 The Peachtree Corners Business Association awarded a check for $4,000 to Corners Outreach at their December Year End Celebration!
The mission of Corners Outreach is to equip metro Atlanta's underserved students of color and their families to lead full lives through educational development and economic opportunities.
"The PCBA is proud to donate a check for $4,000 to one of the three charities we raised money for at our annual charity event.  Our Outreach Committee and Board are impressed with Corners Outreach programs including Corners Academy, Workforce Development, Family engagement, and Corners Industry.  With the PCBA celebrating our 10-year anniversary, we are more committed than ever to find ways to engage and bring our community together in a meaningful way", says Lisa Proctor, PCBA President. 
Funds for the PCBA Community Outreach program are raised throughout the year from PCBA membership, sponsorship, and our annual charity event.  Donations and scholarships are awarded at their monthly events so the members can learn more about these organizations.