Cornerstone Christian Academy Top Swimmers Enjoy Good-Natured Rivalry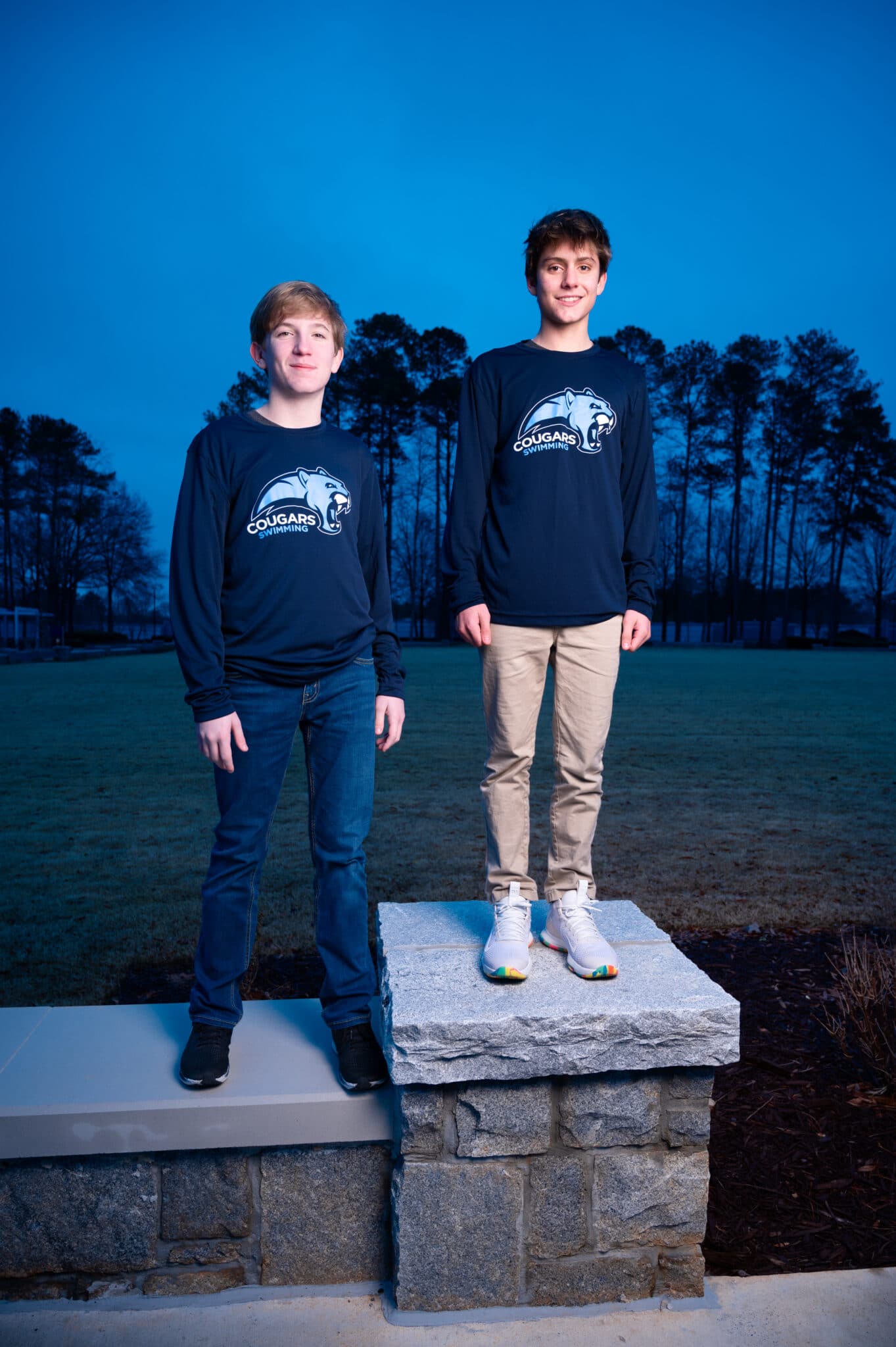 Ethan James and Carson Credendino spent most of their eighth-grade swim season at Cornerstone Christian Academy trying to one-up each other. The result has been both boys leaving Cornerstone as the owners of several school records.
James etched school-best times in the 100-yard freestyle, 200-yard freestyle and the 100-yard breaststroke, while Credendino has records in the 100-yard butterfly, the 50-yard freestyle and the 200-yard individual medley. Both swimmers are part of team records in the 200-medley, 200-freestyle and 400-freestyle relay.
"Getting my first record, that was the fly, that was really exciting for me because I've always wanted to have records," Credendino said. "I love competition, and Ethan, that was another one of those things I loved, just like raising him, even though I beat his record, and then he beat it again. It's exciting to have that back-and-forth competition."
Credendino said in their eighth-grade season, James set new records in the 100-yard breaststroke and 100-yard freestyle, but Credendino broke those records, only to have James reclaim them again. Meanwhile, James broke Credendino's record in the 50-yard free style, but it didn't last long as Credendino set a new record again.
"It's always been that way," Credendino said.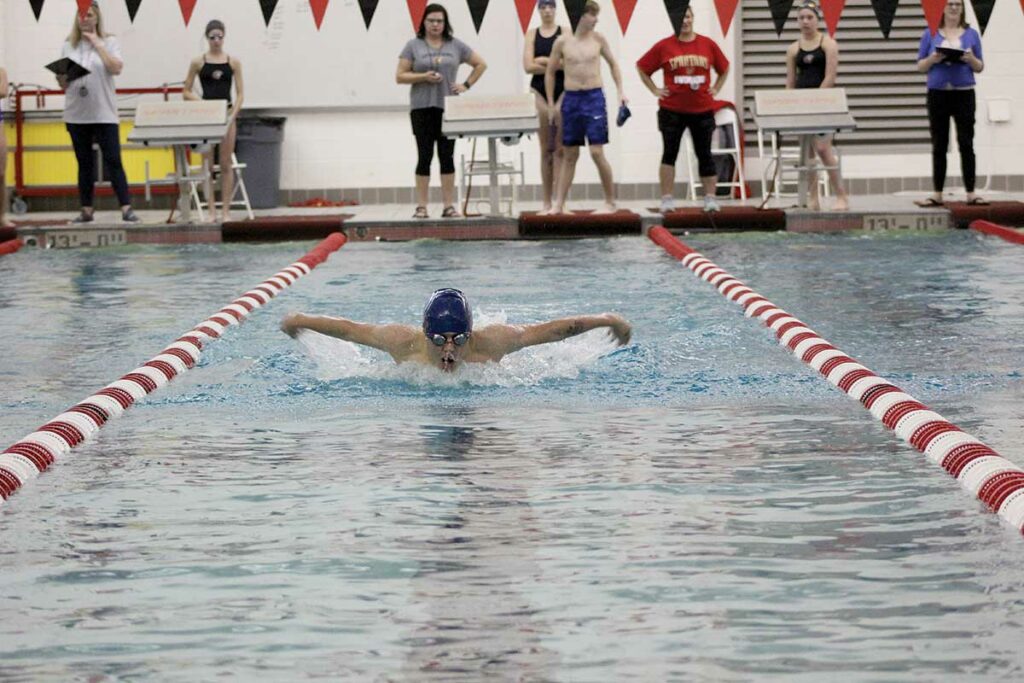 Friendly competition
James and Credendino have known each other since they first started swimming as kids, first as competitors, and now as teammates at Cornerstone, which is a K-8 school.
"Ever since he started, I've always competed against him," Credendino said. "When I was probably 8, he'd always beat me in the freestyle. I just wanted to beat him once but could never do it, but I managed to do it sometimes recently."
"We're very close friends," James added. "I've known him since second grade here at Cornerstone. We've been swimming together here at the YMCA and everything. It's just been really fun to swim with him and compete against him during summer leagues because we're on different teams there.
"We're both good at similar events, but also different events, so we always get to cheer for each other. This past year, we were really close to each other's times, so that really pushed each of us to be better."
James and Credendino recently led the Cougars to three wins in a four-meet season, defeating Greater Atlanta Christian, Wesleyan and Pace Academy, while losing to Marist. The Cougars finished the season by placing fifth out of 25 teams at the North Atlanta Metro League championship meet in December.
The drive to set records
They both came into the season with same mindset.
"I was definitely trying to get a couple more records than what I had," James said.
James said his competition has gotten tougher and pushed him to work harder this past season. Before this season, he was taller than most of his competitors, but he said he's noticed many of them have either caught up to him or surpassed him with growth spurts. In the Cougars' season opener against Pace Academy, he lost the 100-breastroke by 0.02 seconds.
"He was a couple inches taller than I was," James said about the swimmer who beat him. "My dad took a video of it, and you could see us hit the wall at the exact same time."
Credendino said he had his eye on topping records set by former Cougar swimmer Noah Brown, who held most of the records set by Credendino and James coming into the season.
"I wanted to beat a lot of his records," Credendino said. "He's another person who's older than me but he's always been someone I've tried to compete with. I got his [individual medley] records, which I'm happy about."
Love and discipline lead to success
Cougars head swim coach Colin Creel said James and Credendino are leaving as the two best swimmers to come through the program. Creel has been the head coach at Cornerstone for 10 years after he spent 11 years coaching the boys swim team at Wesleyan.
"I think they're both extremely disciplined young men," Creel said. "They love swimming, and that's one of those factors that's an intangible. To be successful at the next level, I think you need to love the sport. They've already made leaps from seventh to eighth grade and I expect as they continue to mature, they'll reap the benefits of their hard work."
James and Credendino are both planning to swim next season in high school. James said he is set on joining Greater Atlanta Christian, while Credendino is leaning toward GAC but is keeping Norcross High as an option.
"I want to get close to the 100-breaststroke record [at GAC]," James said. "I feel like if I keep pushing at it and working for it, I feel like it's within my reach."

Norcross High School Student Lisa Van Ness named a National Merit Scholarship Semifinalist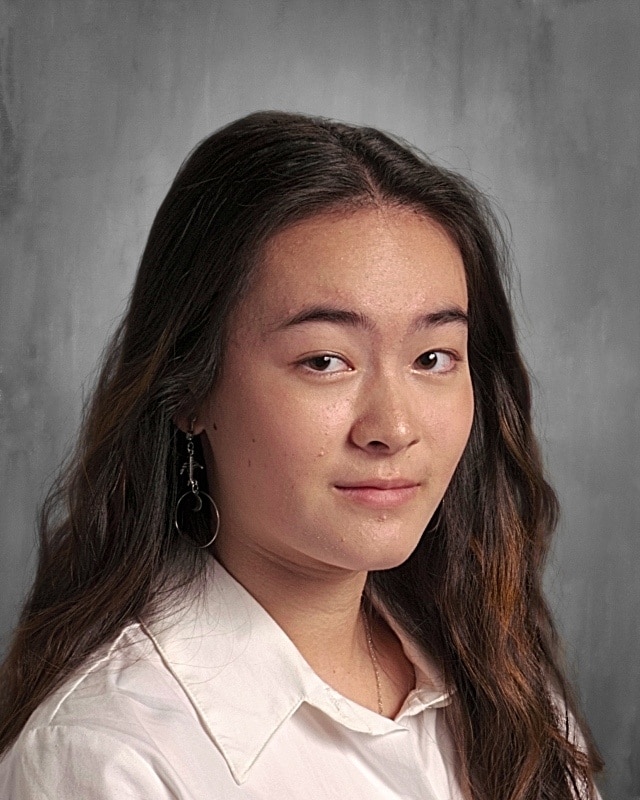 Officials from the National Merit Scholarship Corporation announced the names of 56 Gwinnett County Public Schools (GCPS) semifinalists considered for the 69th annual National Merit Scholarship Program.
One of these semifinalists is Lisa Van Ness, a senior at Norcross High School. Van Ness excels in all academic areas but really enjoys her STEM classes. 
Besides her success in the classroom, Van Ness is a member of the school's color guard for the marching band and has spent three years on the cheer team.
She is also an accomplished pianist and enjoys dancing, reading and baking in her free time.
Over 1.3 million juniors from 21,000 high schools entered the 2024 National Merit Scholarship Program by taking the 2022 Preliminary SAT/National Merit Scholarship Qualifying Test.
Van Ness is among 16,000 semifinalists from across the nation competing for National Merit Scholarships worth almost $28 million and offered next spring.
To become a finalist, the semifinalist and the high school must submit a detailed scholarship application.
They must provide information about the semifinalist's academic record, participation in school and community activities, demonstrated leadership abilities, employment, honors and awards.
A semifinalist must have an outstanding academic record throughout high school, a recommendation by a high school official, write an essay and earn SAT scores that confirm the student's earlier performance on the qualifying test.
National Merit Scholarship winners of 2024 will be announced in four nationwide news releases beginning in April and concluding in July 2024.

Mayor Mason Visits BIA Charter School for Mayor's Reading Program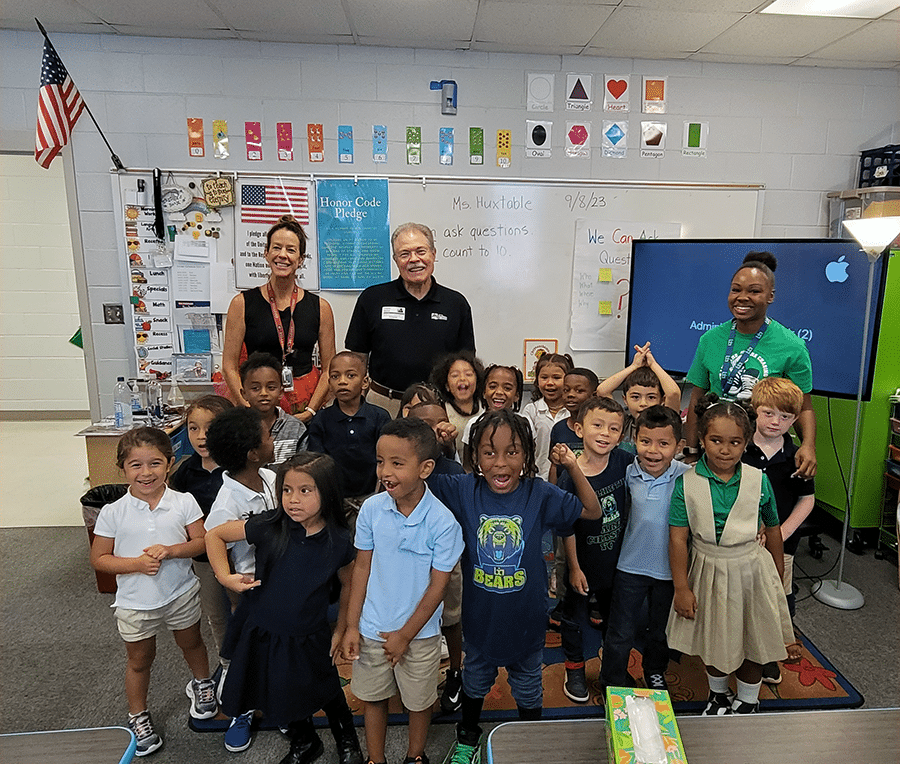 On Friday, September 8, Peachtree Corners Mayor Mike Mason visited the BIA Charter School to read to the kindergarten class of Meredith Huxtable.
The mayor visited BIA as part of the Mayor's Reading Club. Launched in August, the program is designed to support literacy skills and early reading success for children in Georgia cities.
During his visit, the mayor read "Georgia Caroline Visits City Hall," and answered student questions. Following his reading of the book, the mayor took part in an interview conducted by the school's morning news team, that was broadcast to the entire school.
The Mayor's Reading Club was developed by Georgia City Solutions and is designed to foster partnerships between the city, county, local nonprofits, schools, libraries and businesses. Other elected officials, city staff, youth and community members can participate in the program as guest readers.

Four Wesleyan School Faculty Members Named GISA Master Teachers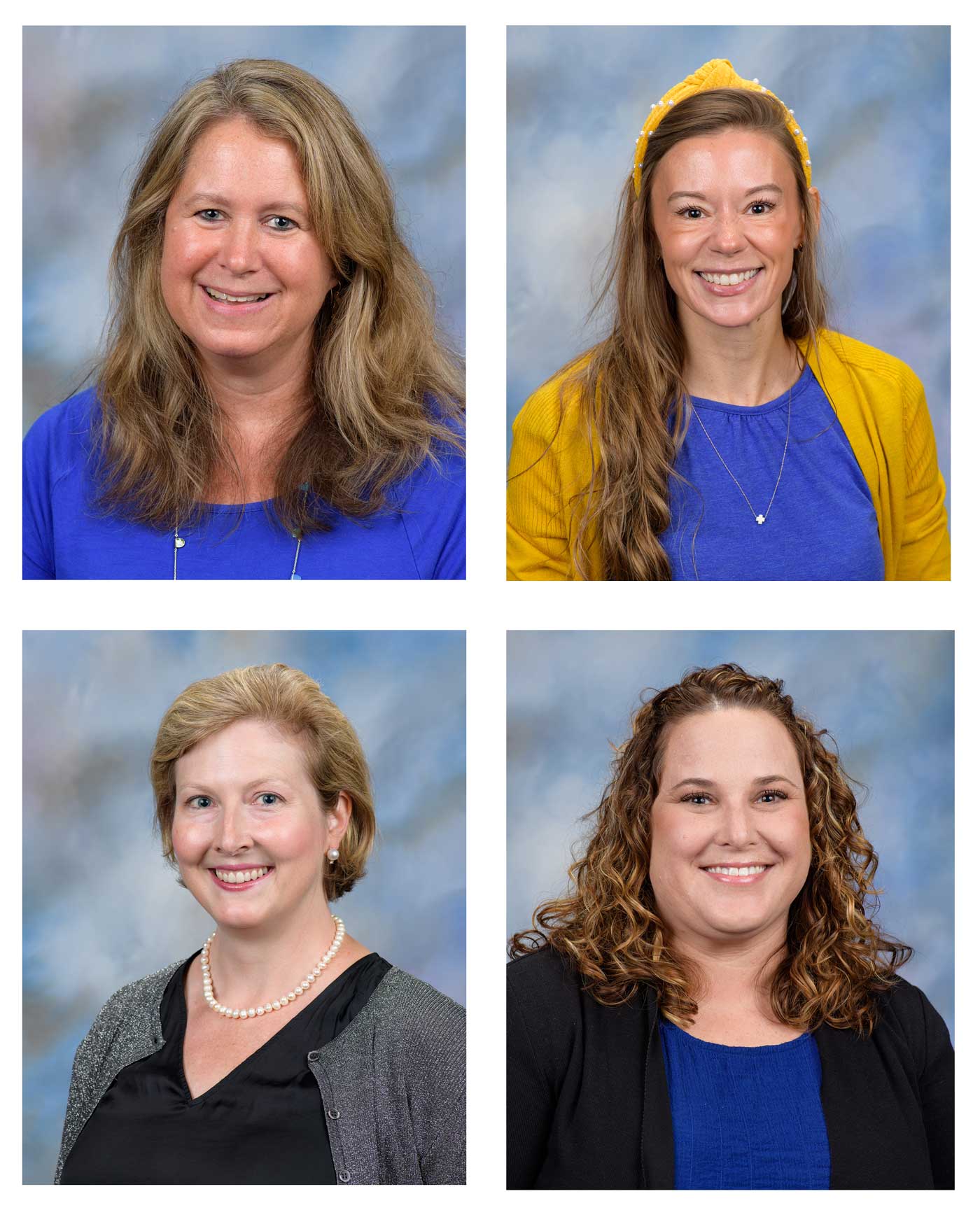 The Georgia Independent School Association (GISA) recently named four Wesleyan School faculty members GISA Master Teachers.

After completing a comprehensive application process through GISA this past spring, the following teachers were honored:
Juliette Ball, lower school lead teacher;
Paige Glass, lower school lead teacher;
Suzanne Ragains, a high school modern and classical languages teacher and
Laura Riester, middle school math teacher.
To be accepted into GISA's Master Teacher program, candidates must submit a portfolio featuring three examples of outstanding work related to the classroom and collaborating with other educators.
The final part of the application is an unedited video of the candidate's classroom teaching as well as five letters of recommendation from colleagues, administrators, parents and students.
"We are delighted that GISA has acknowledged the hard work of these committed educators through the Master Teacher program," said Chris Cleveland, Wesleyan Head of School.
"Juliette, Paige, Suzanne, and Laura are outstanding classroom teachers and have been impacting the lives of Wesleyan students for many years. They are each deserving of this honor."