Wesleyan teacher in group that climbed Mount Kilimanjaro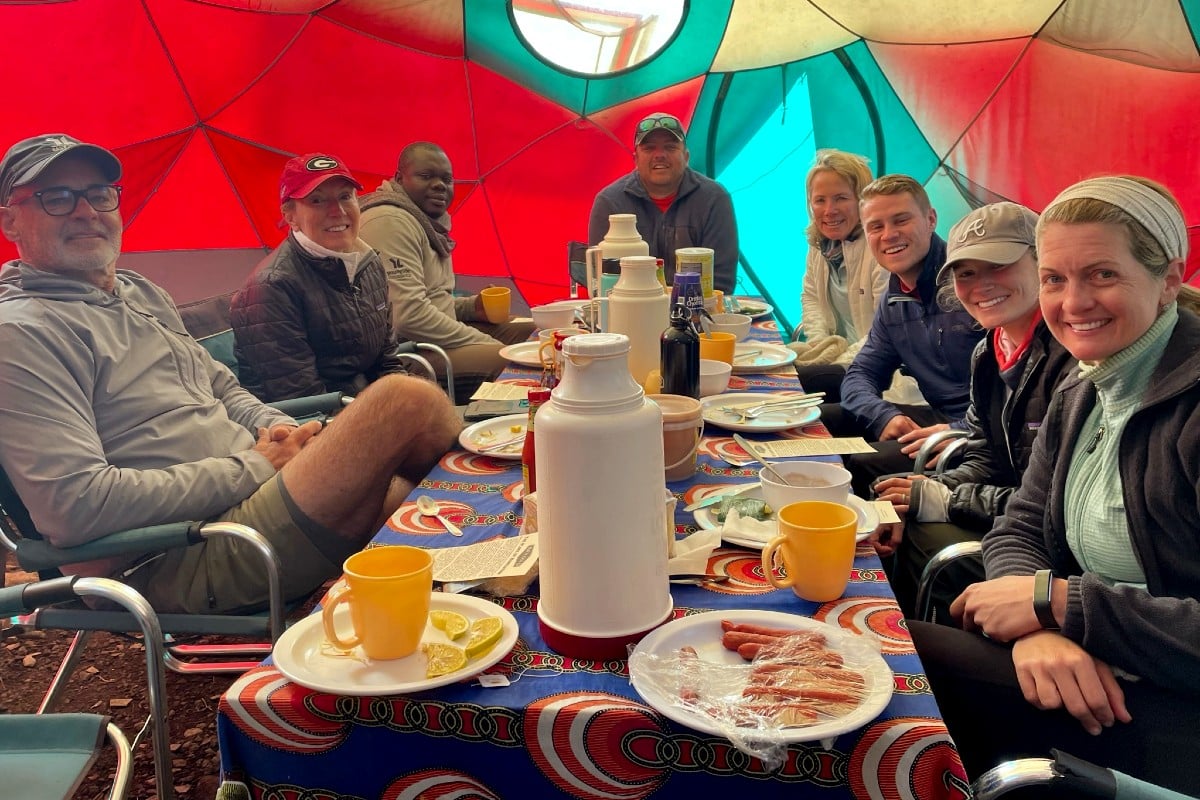 [Gwinnett Forum Editor's note: the following account of a lifetime mountain climb is from the Pre-First teacher at Wesleyan School. She is also the wife of Ryan Jensen, pastor of the Lawrenceville Presbyterian Church, and the mother to two, Camille, 10, and Knox, 8. The Wesleyan summer Sabbatical Grant encourages faculty to pursue a lifetime of learning. Faculty members may apply for grants for scholarly work. She was awarded the grant in 2019, but because of the pandemic not able to complete it until 2022. Total cost of the climb was $6,495, but for travel, shots, insurance, etc., the total was $10,000.]–eeb
This June I climbed Mount Kilimanjaro in Tanzania with Beyond Adventures, bringing to fruition a 20-year dream!
Our group of eight climbers required four guides and 20 porters. Our lead guides have been climbing Kibo, the highest of Kili's three peaks, for over 20 years with 250+ trips to the summit. Their knowledge and experience put us at ease. Our porters faithfully cooked, set up tents, pumped water and carried equipment on their backs, shoulders, and heads.
The hike took us through Kilimanjaro's four climate zones – rainforest, moorland, alpine desert, and glacier. We tackled each day with conversations, as our group bonded instantly. We learned about the mountain and its beauty from our guides.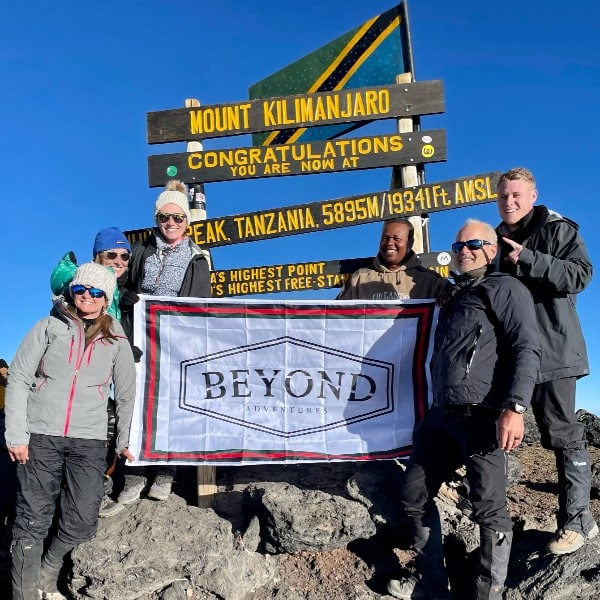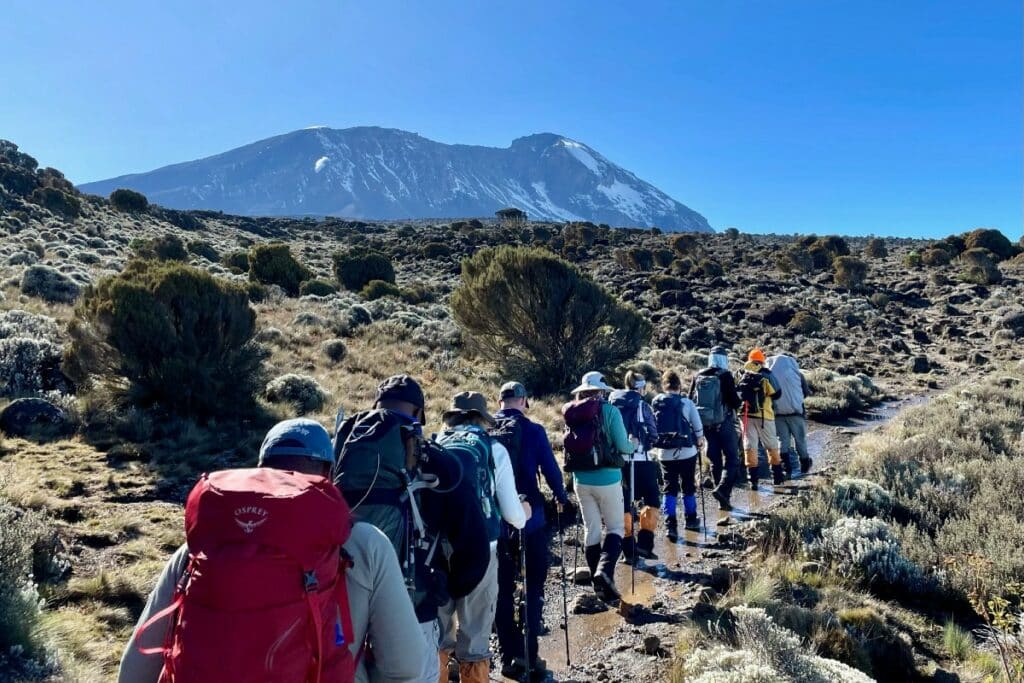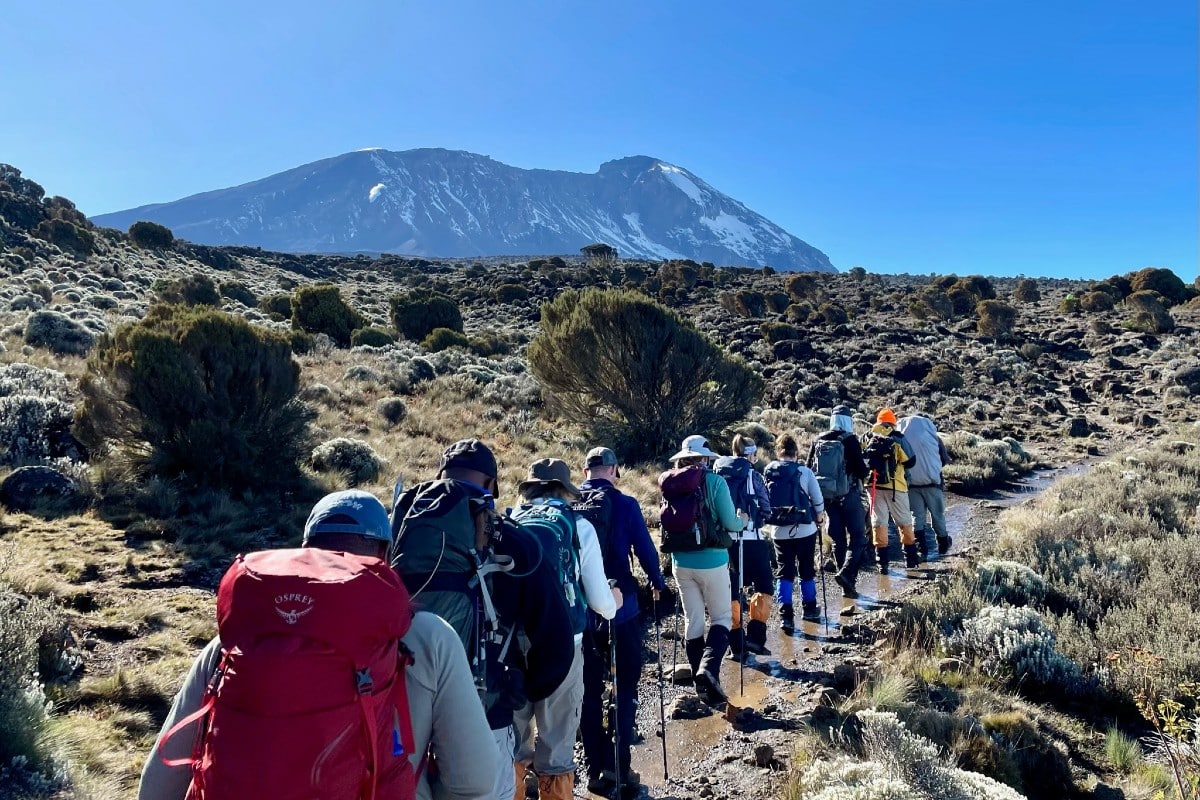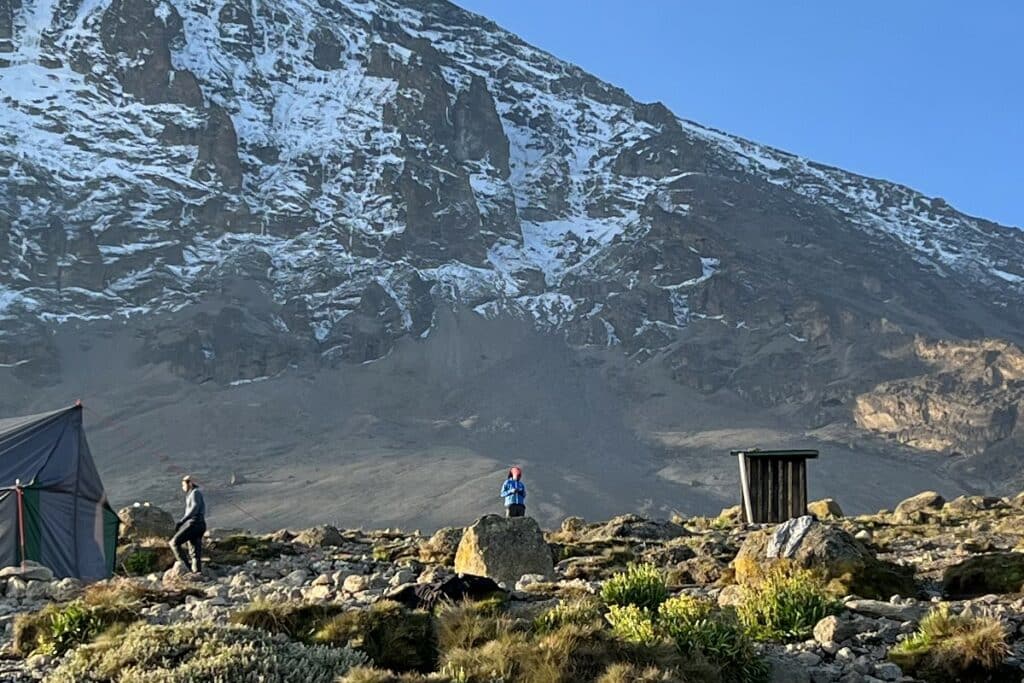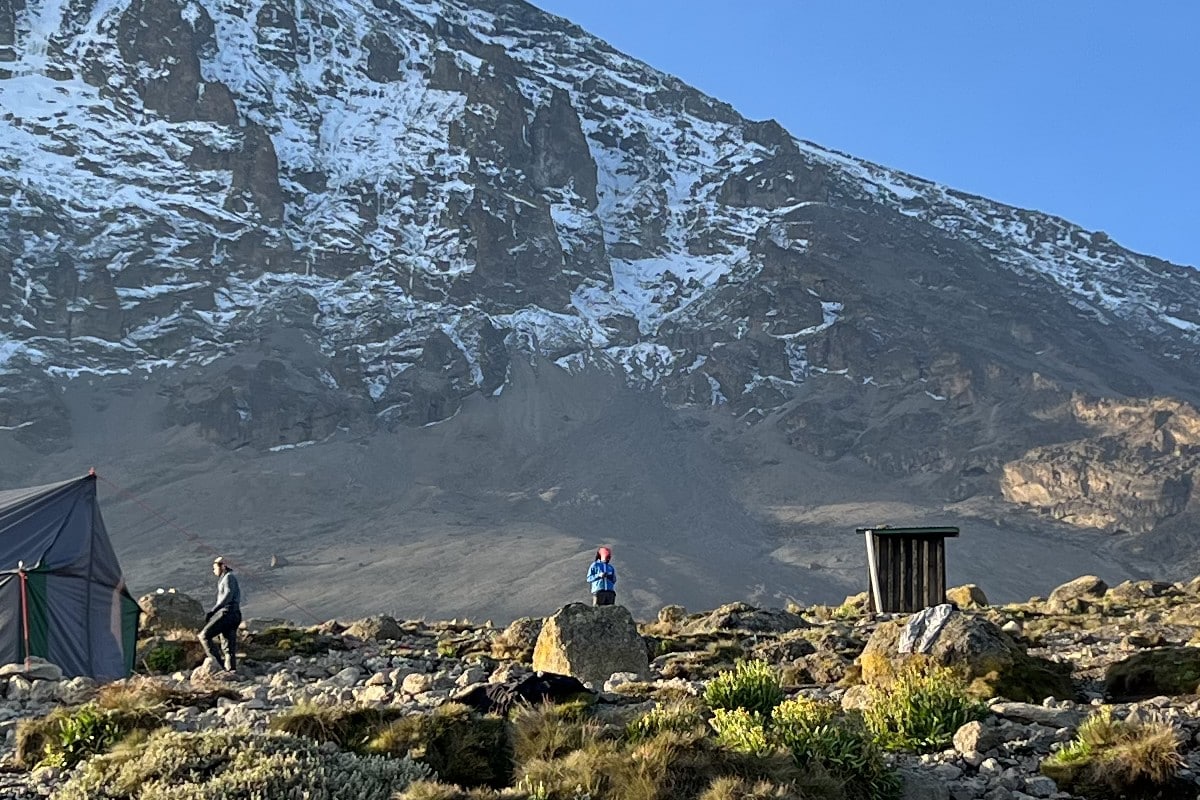 Walking the moors.
Each day began with a delicious breakfast, prep for the climb, and praying for the day ahead. We set off silently to reflect on our experience. Our second day, I was so surprised to see the mess tent set up at lunchtime with tables, chairs, and a hot meal prepared. Afterwards we headed to higher altitude for acclimatization before descending into the valley to sleep.
Meanwhile, our porters broke everything down, raced past us yet again to the next camp, and set everything up for the evening. Lead guide Gabriel would say at our rest stop, "Okay guys, let's go home!" We arrived to cheerful porters, a bustling campsite, and time to rest. Our days ended around the table, reflecting on the day, and receiving details for tomorrow. Early bedtime to the sounds of our porters finishing the day laughing and talking in Swahili helped us drift off to sleep.
We hiked for five days through stunning and rugged terrain. We challenged our bodies to acclimate to altitudes and slept on inclines in a tent. We celebrated our successful scaling of an 800 foot vertical rock wall. Each day I grew more aware of the impending final push to the top.
We rested at 16,000 feet before waking at 12:30 a.m. for a 1:30 a.m. departure. We left under a full moon with headlamps lighting the way. Our guides and summit porters carefully watched our every step. After five hours of hiking, we began to glimpse a breathtaking sunrise over the horizon. We continued all the way to 19,354 feet at Uhuru Peak. After congratulations and photos, we quickly began descending to 13,000 ft. for a final night of camping.
Our last morning brought a celebration of gratitude – singing, dancing, giving out tips, and a prayer over the guides, porters, and their families in both English and Swahili. A long day of steep descent was filled with stories, laughter, and sore muscles.
The team rejoices at the summit.
We hiked quickly through the moorland and back into the rainforest. It had rained recently and left the trail very slick. After walking "pole, pole" (slowly, slowly in Swahili) for 5½ days, this rapid pace for 7,000 feet down the mountain felt like a sprint! Despite the rapid pace, we all tried to look around to appreciate the lush beauty of our surroundings, listen for the sound of monkeys and hornbills, and soak up these final moments together on the trail. Arriving at elevation 6,000 feet officially ended our trip. After final hugs, high-fives, and thank you's for our guides and porters, we boarded a bus to head back to Arusha.
Reaching the summit I will always remember. Yet the greater gift was spending time with the amazing group that included not just those of us climbing, but the crowd of witnesses who loved and served every step of the way.
Written By Laura Jensen
This material is presented with permission from Elliott Brack's GwinnettForum, an online site published Tuesdays and Fridays. To become better informed about Gwinnett, subscribe (at no cost) at GwinnettForum

Peachtree Corners Business Association Announces Annual Scholarship Winners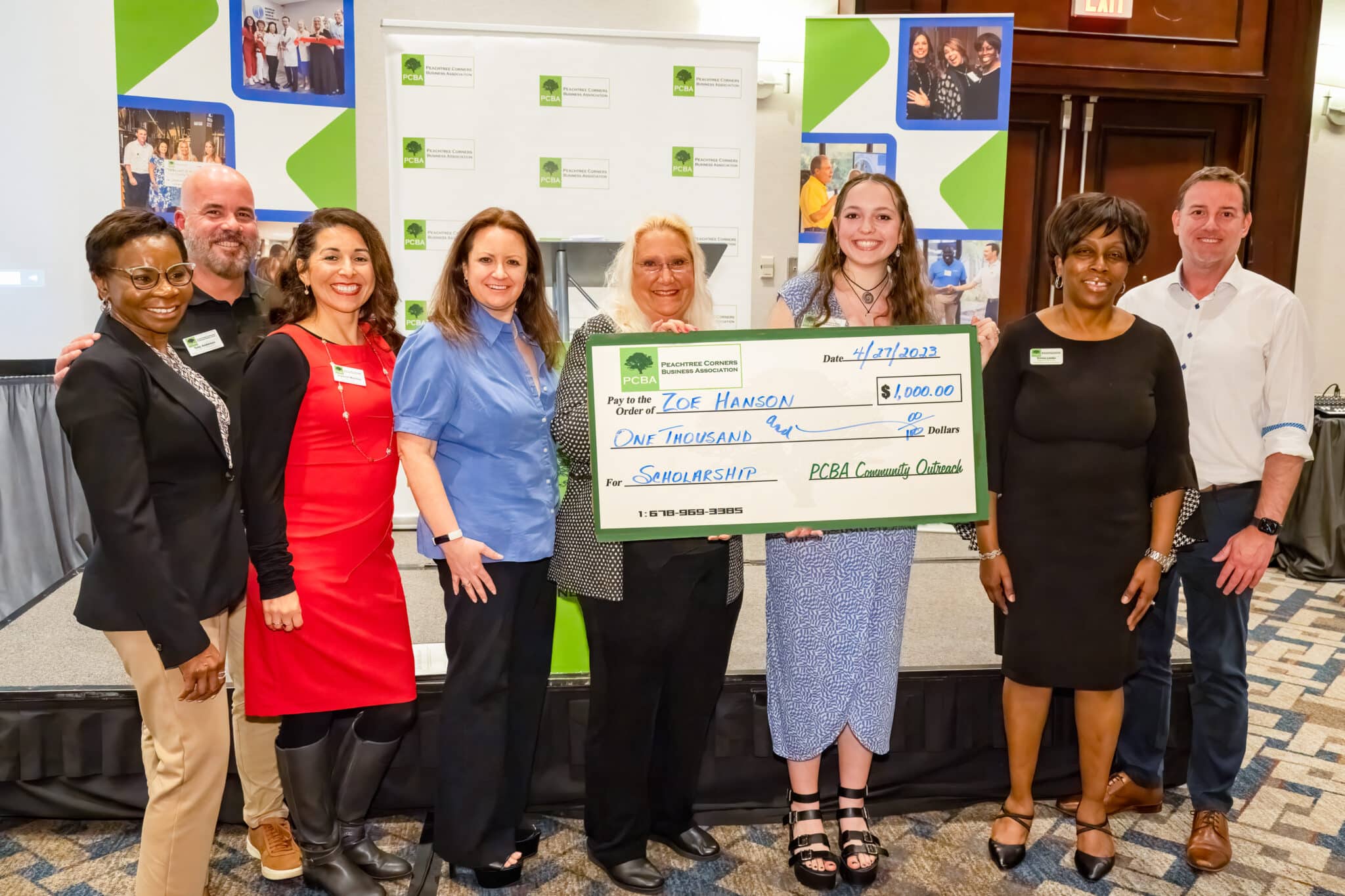 The Peachtree Corners Business Association (PCBA) has announced its 2023 Scholarship winners: Zoe Hanson of Norcross High School and Sasha Tarassenko of Paul Duke STEM High School.  
Hanson was awarded $1,000 at PCBA's April 27 Business After Hours event. Tarassenko will receive the $1,000 award at the organization's May 18 Business After Hours Event. 
Zoe Hanson has been accepted to the Fashion Institute of Technology (FIT) and will be studying Fashion Business Management.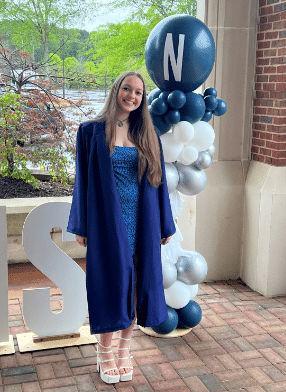 "Pursuing the things I love has been a driving force throughout my life, one in which I intend on maintaining by following my dream of having a successful career in the fashion industry," Hanson said. She shared that "it is important to be adaptive when faced with new difficult situations," and stated that she is looking forward to seeing what the future will be.
Sasha Tarassenko plans to major in Sociology and Flute Performance with hopes of continuing her research on under representation in classical music education and industry, sparked by the AP Capstone program at the Paul Duke STEM High School and her interest in the performing arts.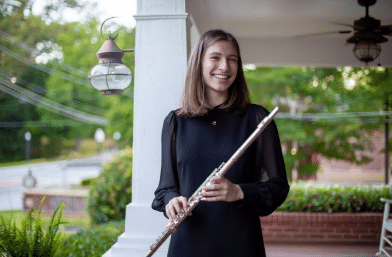 "The PCBA Scholarship program is an integral part of our PCBA Community Outreach program," said Lisa Proctor, PCBA President. "We are so fortunate to be able to continue to invest in our future. The PCBA has awarded 17 scholarships over the last 10 years, and I continue to be so impressed with these outstanding scholarship winners."

Pinckneyville Middle School Gets New Soccer Field [Photos]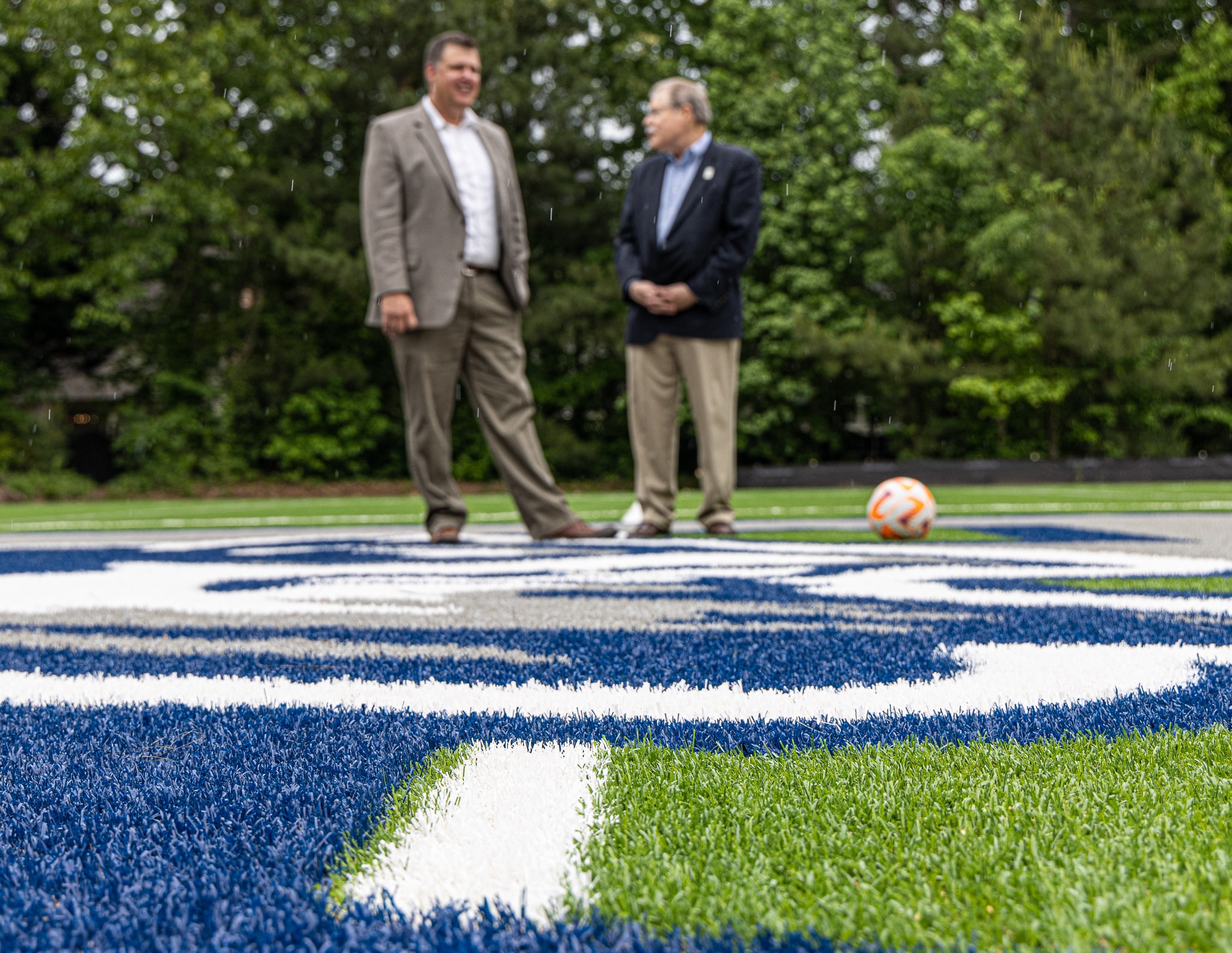 How do you reward a team with a seven-year consecutive championship streak? Pinckneyville Middle School's answer is to construct a new soccer field. Well, not really. Although the girls' soccer team has been undefeated for seven years in a row, the soccer field is to benefit everyone at the school as well as the community.
Financial backing from Peachtree Corners and support from Gwinnett County Public Schools made this possible. On Friday, May 5, school district administrators and city, county, and state elected officials celebrated the new grounds with a ribbon cutting.
The Pinckneyville Middle School PTA added a crowning touch by donating $17,000 for a scoreboard to be added to the soccer field.
The full feature story will be online soon and in our next issue of Peachtree Corners Magazine.
Photos by Tracey Rice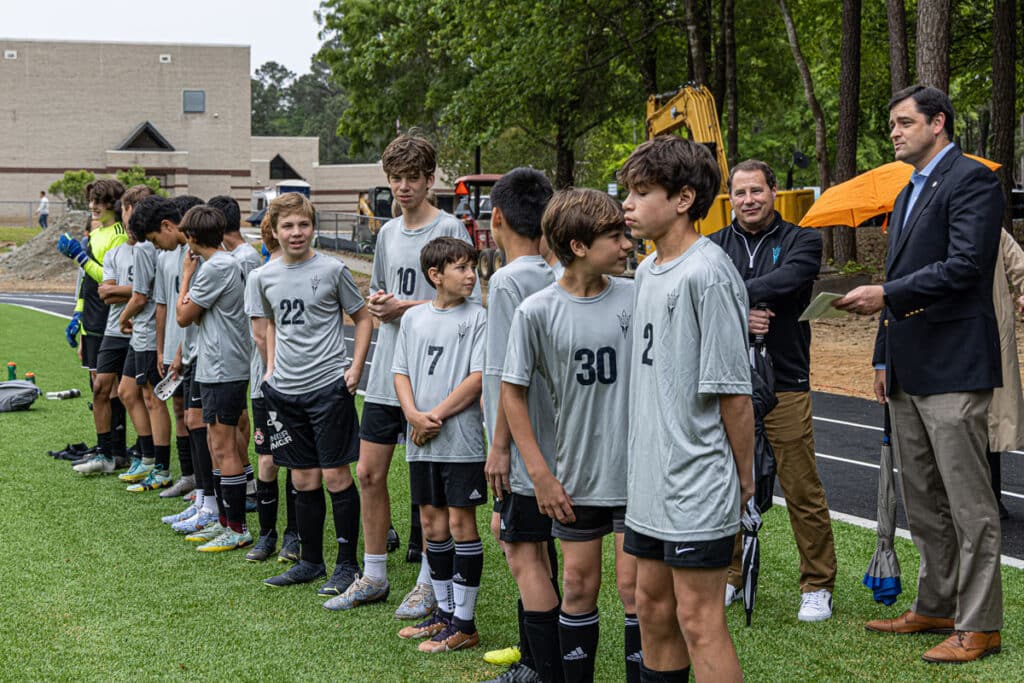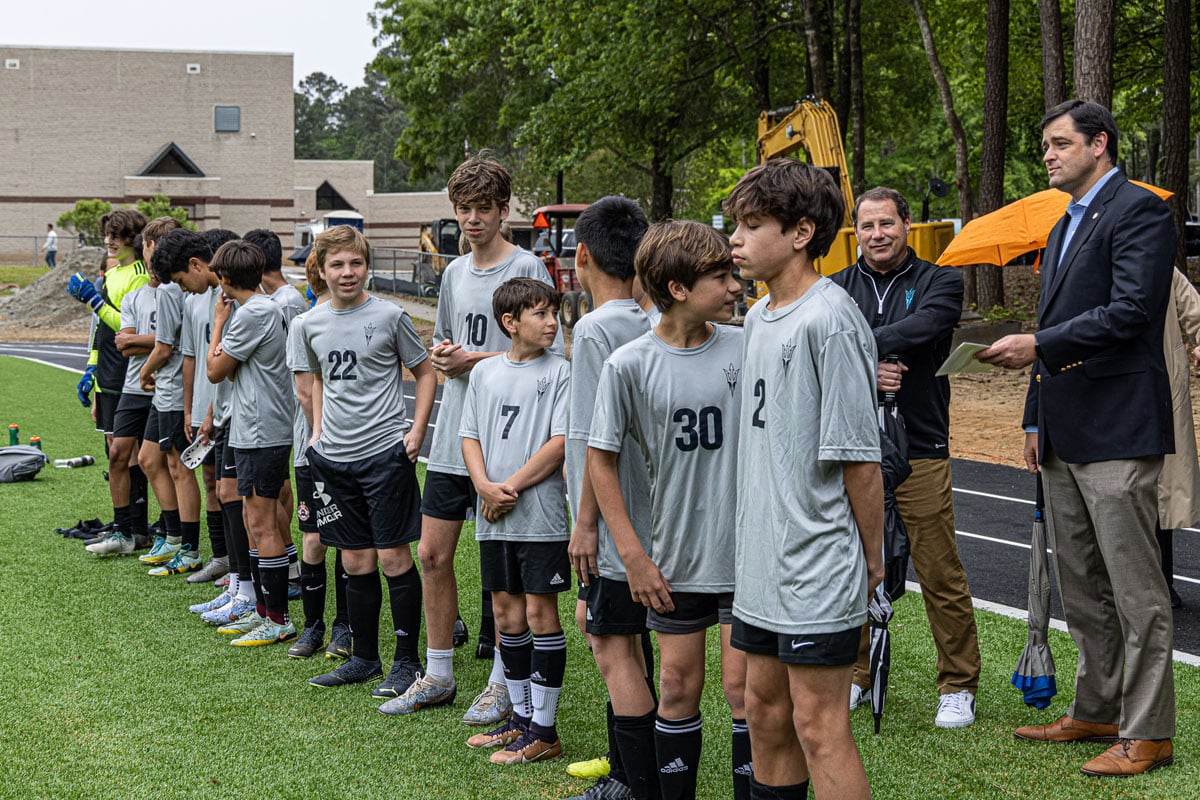 Greater Atlanta Christian School names Valedictorian and Salutatorian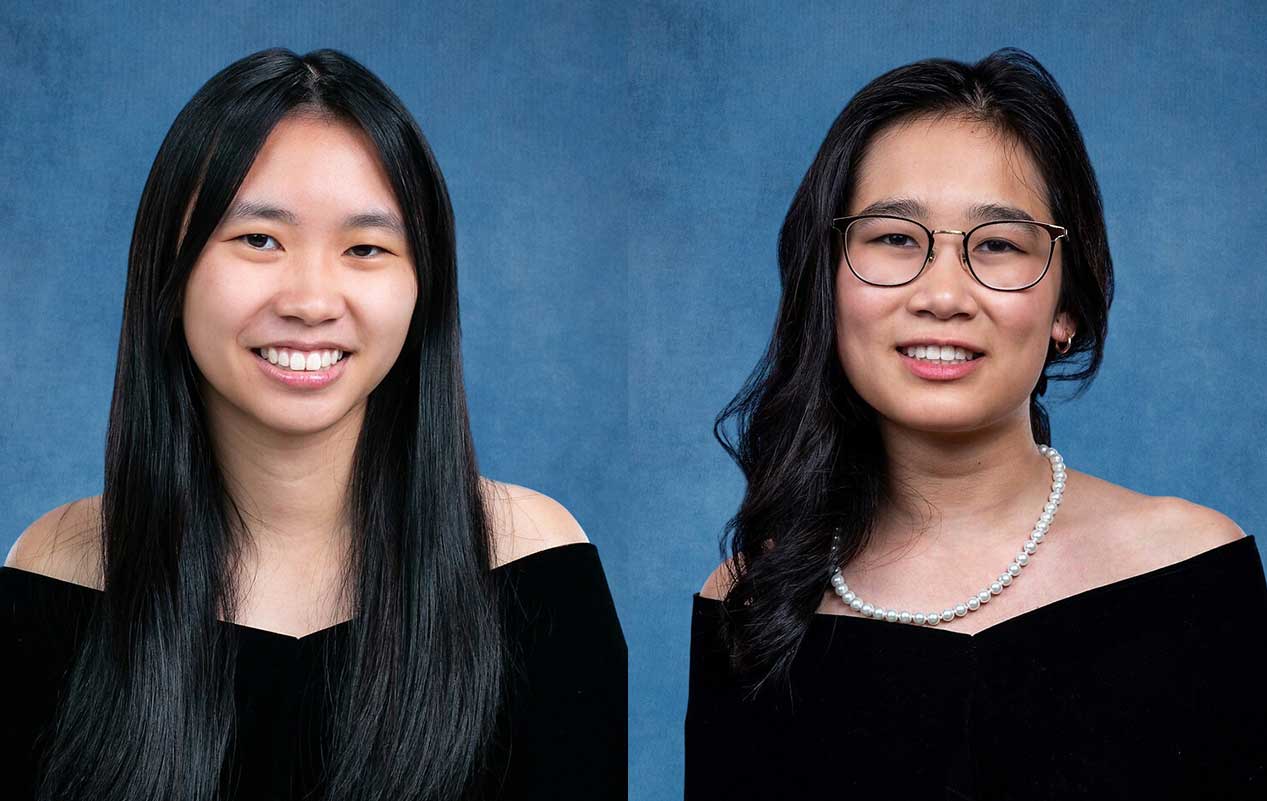 During its Academic Awards Night, Greater Atlanta Christian School (GAC) named its Valedictorian and Salutatorian of the Class of 2023.
Sophia Nguyen of Duluth was named class valedictorian. She will attend the University of Georgia as a Foundation Fellow in the Fall and plans to pursue international law. She is the daughter of Ben and Kelly Nguyen.
During her time at GAC, Sophia has completed 11 honors courses, 14 advanced placement courses and one dual credit course. She was captain of the Varsity Academic Team for two years, leading the team to a state championship and qualifying for the High School National Championship.
Sophia was vice president and then president of the GAC Literary Magazine and serves as recording secretary of the Culture Club and was a Georgia Governor's Honors participant in Communicative Arts last year.
Cecile Nguyen of Alpharetta has been named class salutatorian. She will attend the University of Georgia in the Fall and plans to double major in Psychology and Biology. She is the daughter of Paul and Tiffany Nguyen.
While at GAC, Cecile has completed 11 honors and nine advanced placement courses. She is the student manager of the Mock Trial Team and was selected to be the prosecutor for this year's Gwinnett County case. Cecile is also a sought-after peer tutor.
GAC has 149 students graduating on May 20 at the Long Forum on the campus of Greater Atlanta Christian School.