Expand Your Kids' Knowledge with Great Field Trips
Whether your family is full of history buffs, granolas, thrill-seekers or scientists, there is tons to do around Gwinnett County this fall to spark your kids' imagination and expand their minds.
Southeastern Railway Museum
Location: 3595 Buford Hwy., Duluth 30096
Hours: Thursday-Saturday, 10 a.m.-5 p.m.; Sunday, 1-6 p.m.
Website: train-museum.org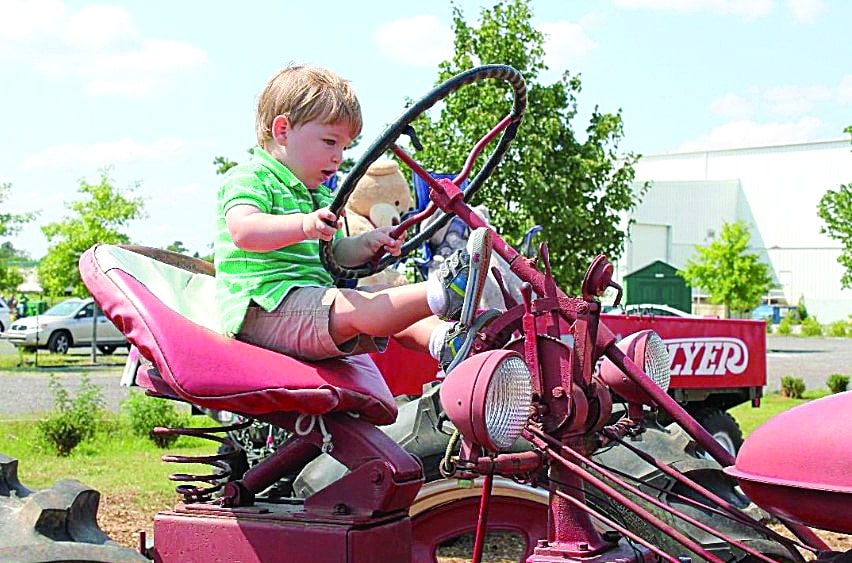 What makes it great: The Southeastern Railey Museum proudly stands as Georgia's official museum of transportation history. It boasts the largest collection of locomotives in Georgia, including historically significant cars, buses and trains, as well as railroad artifacts.
Kids will enjoy the old, real, larger-than-life vehicles and train rides.
McDaniel Farm Park
Location: 3251 McDaniel Rd., Duluth 30096
Hours: Sunrise to sunset
Website: exploregwinnett.org/directory/listing/mcdaniel-farm-park
What makes it great: Georgia's rural farming history goes back 200 years at this location. It was owned and maintained by the McDaniel family for 140 years — and much of the property has been preserved as it existed in the 1930s.
When your family visits this farm, they'll roam the fields of Gwinnett's past, walk the halls that the McDaniels lived within and hear the chirping birds and gurgling water that generations of a farming family coexisted with for so many years.
Fernbank Museum of Natural History
Location: 767 Clifton Rd., Atlanta 30307
Hours: Daily, 10 a.m.-5 p.m.
Website: fernbankmuseum.org
What makes it great: Well, what's not great about Fernbank? As a nonprofit natural history museum, it shows indoor, outdoor and special exhibits related to dinosaurs, human culture and STEM subjects. Its giant screen theater plays award-winning science documentaries every day.
WildWoods and Fernbank Forest are 75 acres and open year-round, fascinating people of all ages with its natural diversity. And this is all without mentioning Fernbank's themed events. If you haven't been yet, you're sorely missing out!
Gwinnett Environmental and Heritage Center
Location: 2020 Clean Water Dr., Buford 30519
Hours: Sunrise to sunset
Website: exploregwinnett.org/directory/listing/environmental-heritage-center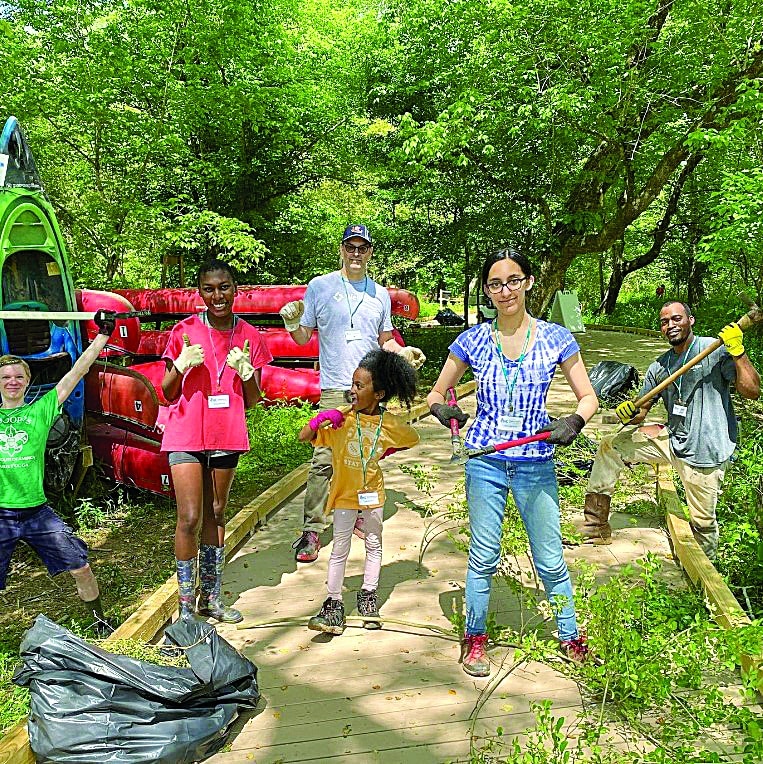 What makes it great: With over 233 acres of property, there's plenty to do at the Gwinnett Environmental and Heritage Center. Your kids can experience educational fun with the Water Ways diorama and Discover H2O.
For some adventure, try the Treetop Quest ropes course or wander on five miles of walking trails. Finish your trip with a tour of the charming 1850s Chesser-Williams Historic House.
Chattahoochee Nature Center
Location: 9135 Willeo Rd., Roswell 30075
Hours: Monday-Saturday, 10 a.m.-4 p.m.; Sunday, 12-4 p.m.
Website: chattnaturecenter.org
What makes it great: "Get your nature on" at this 127-acre nature destination on the Chattahoochee River. With dozens of activities available to experience, everyone's in for a natural, fun time.
Hike or canoe with your child down the river or take a walk and admire the beautiful scenery. Learn about backyard habitats and birds of prey together or zipline through the tree canopy. There are always special and seasonal events happening, so no matter when you visit, your family is sure to have a blast.
Tellus Science Museum
Location: 100 Tellus Dr., Cartersville 30120
Hours: Daily, 10 a.m.-5 p.m.
Website: tellusmuseum.org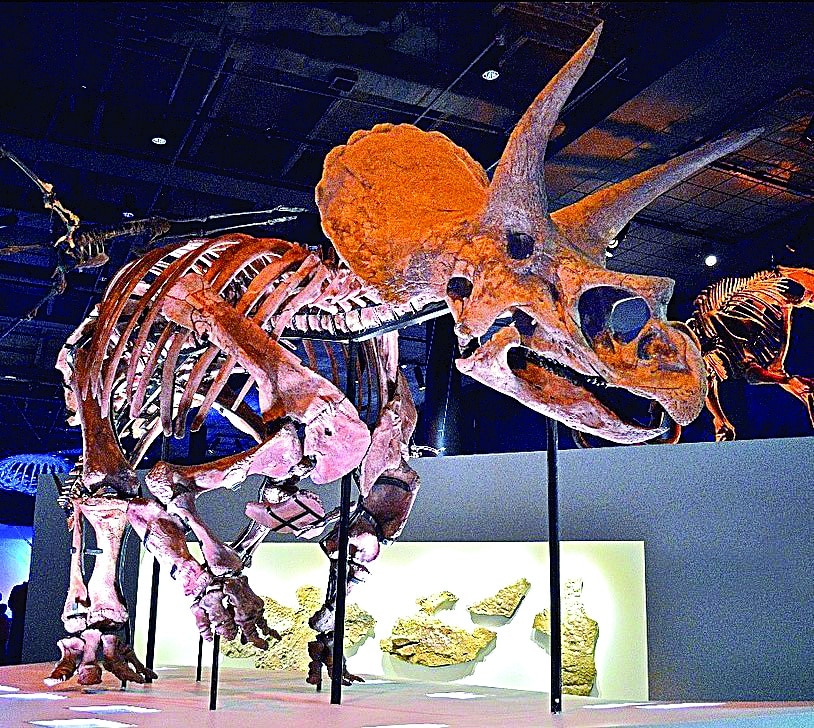 What makes it great: The Tellus Science Museum succeeds in making science exciting and engaging. In addition to the permanent fossil collection, the museum contains three special exhibits that change biannually: one for archaeology, the second for locomotives and the third for fun facts and brain games.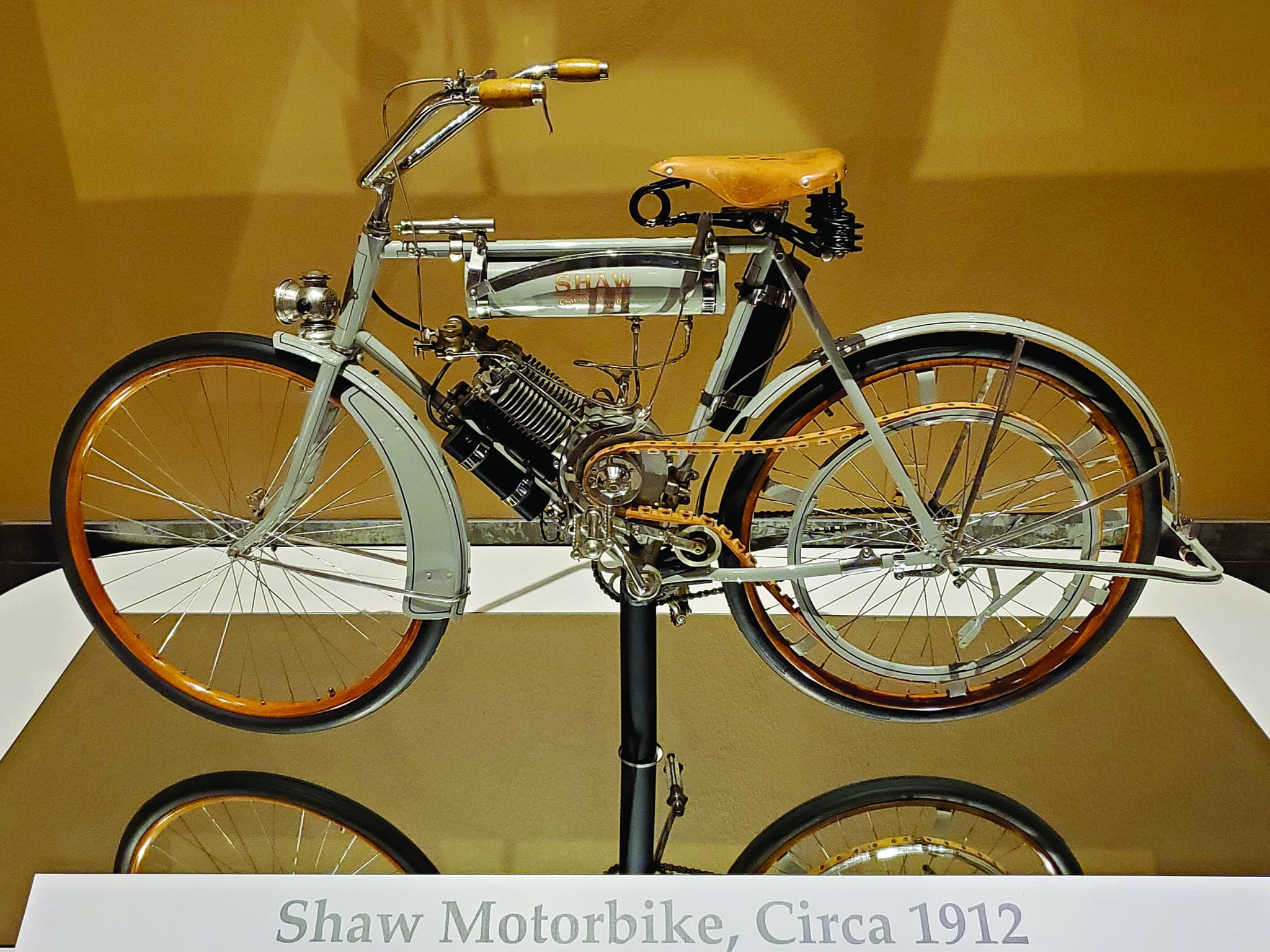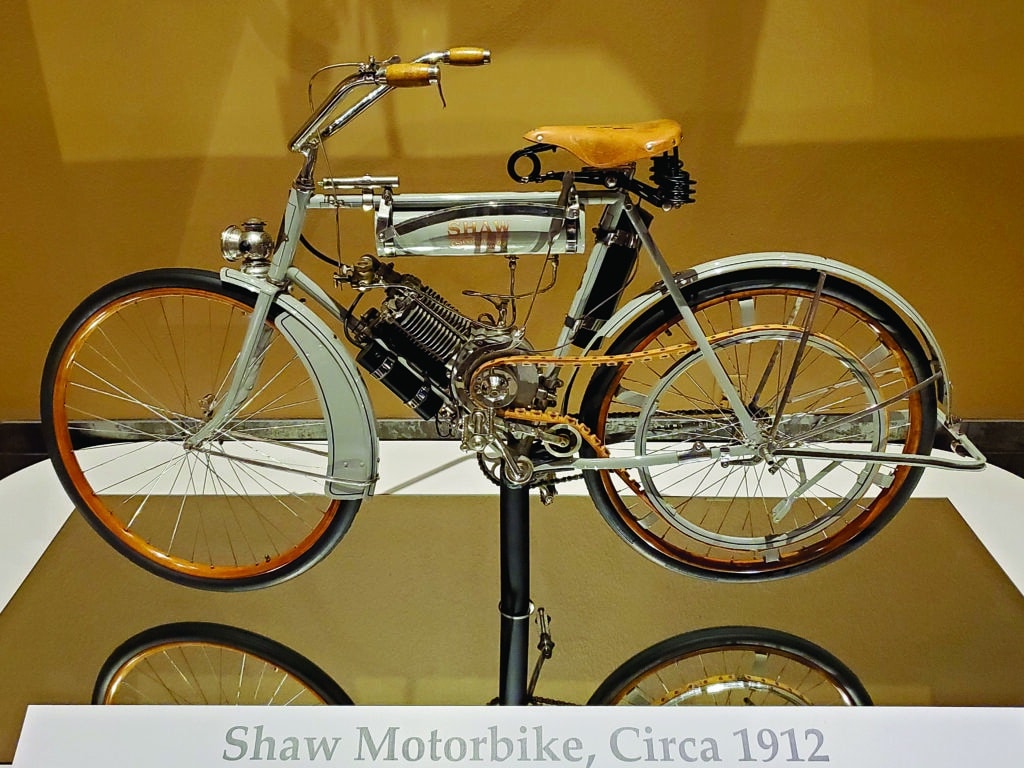 Right now, Gear Up: The Science of Bikes is displayed in the Discovery Garden, so you and your family can learn about the technology, history and cultural impact of bicycles. You can also learn about our solar system at the Bentley Planetarium and view the night sky in the state-of-the-art Tellus Observatory.
Illuminarium
Location: 550 Somerset Terrace NE, Atlanta 30306
Hours: Monday-Wednesday, 10 a.m.-7 p.m.;
Thursday-Sunday, 10 a.m.-5:30 p.m. / 7 p.m.-11 p.m. (Illuminarium After Dark)
Website: illuminarium.com/atlanta/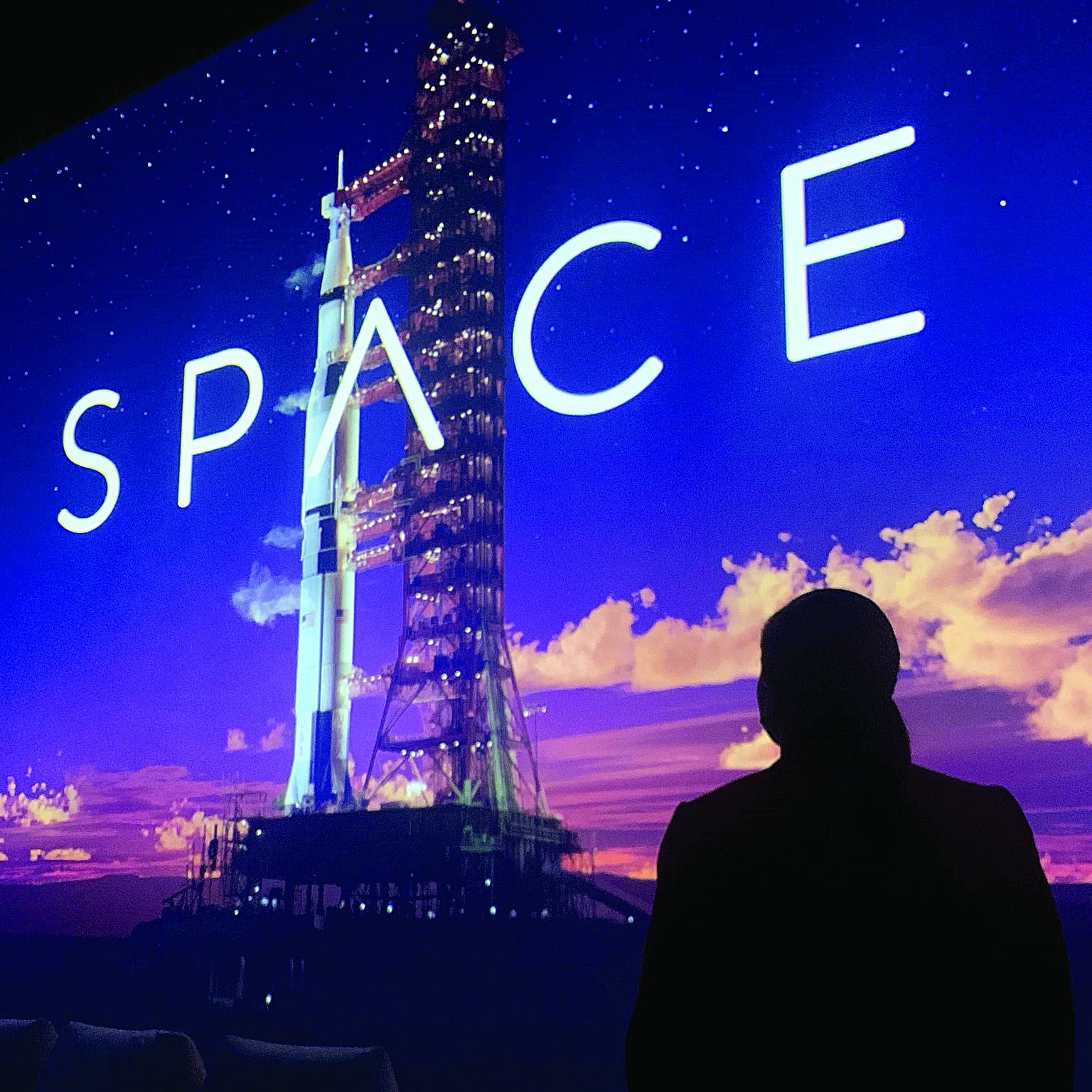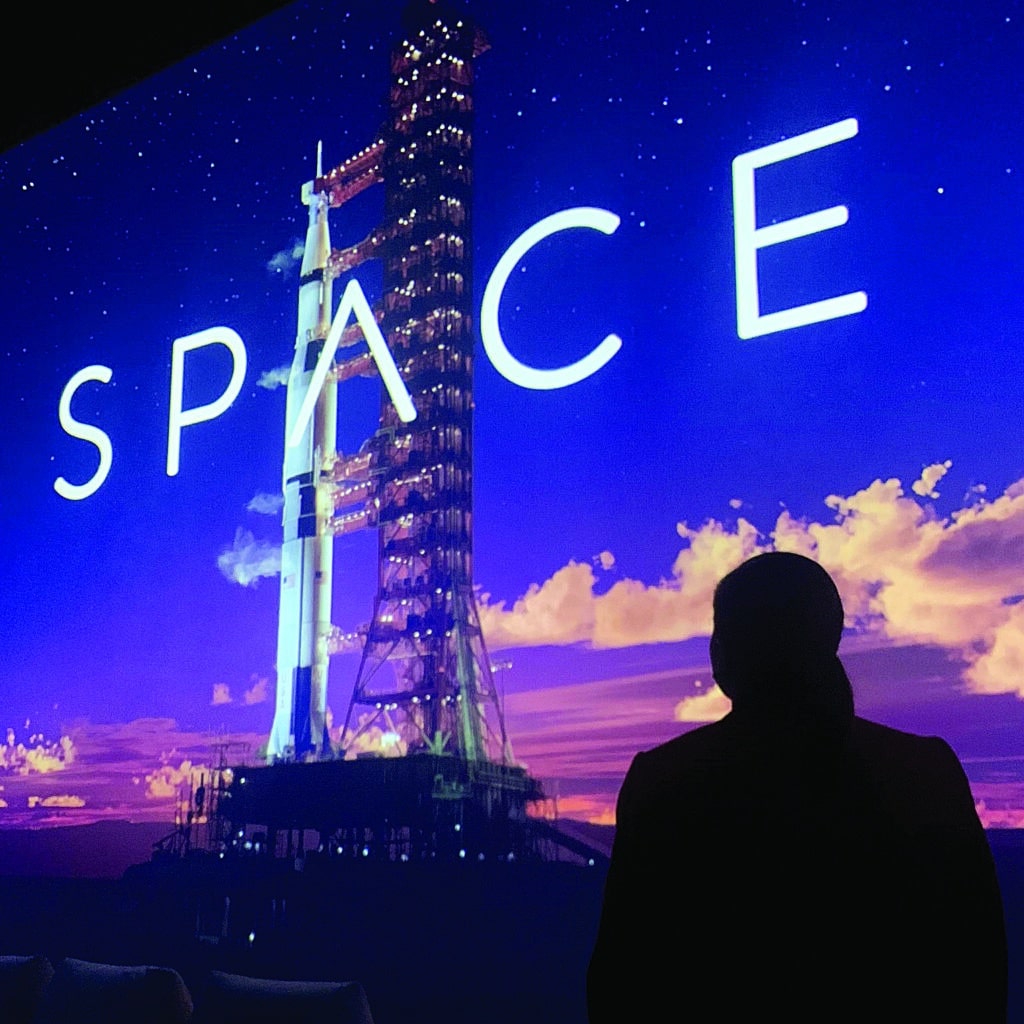 What makes it great: Illuminarium is an incredibly unique Atlanta attraction. Although entirely indoors, 4K laser projections, audio beams, in-floor haptics and scent effects combine to totally immerse visitors in realistic cultural experiences.
Depending on the show you choose to attend, you may fall down into Wonderland, adventure through an African safari or be transported beyond our world and into the amazing galaxy swirling all around us in the SPACE experience. The sensory features of these experiences are intense and enriching without being frightening, so it will be thrilling for all ages.
Bigger kids (ages 21+) can consider trying the After Dark or O'Keefe immersive settings for date night or an outing with friends.
Zoo Atlanta
Location: 800 Cherokee Ave. SE, Atlanta 30315
Hours: Monday-Friday, 9 a.m.-5 p.m.; Saturday-Sunday, 9 a.m.-6 p.m.
Website: zooatlanta.org
What makes it great: For classic family fun, check out the zoo. Zoo Atlanta was opened in 1889, making it Atlanta's first and oldest zoo, and it still stands up as an outstanding experience. Two hundred animal species from all corners of the world call this zoo home, bringing to life your childrens' storybooks and dreams.
But Zoo Atlanta doesn't stop at showing visitors these gorgeous creatures; the zoo works to protect them through various conservation efforts, including its notable commitment to giant panda conservation, and invites visitors to take action themselves. Still, there's so much more to do at the zoo, like feed giraffes, engage with educational presentations and participate in scavenger hunts.
Coming up, Zoo Atlanta will host two Nightcrawler events, in August and October, where families with children ages six and up can spend the night at the zoo, play team challenges and interactive games, take tours and learn even more about wildlife. You don't want to miss it!

Pinecrest Academy Named to AP School Honor Roll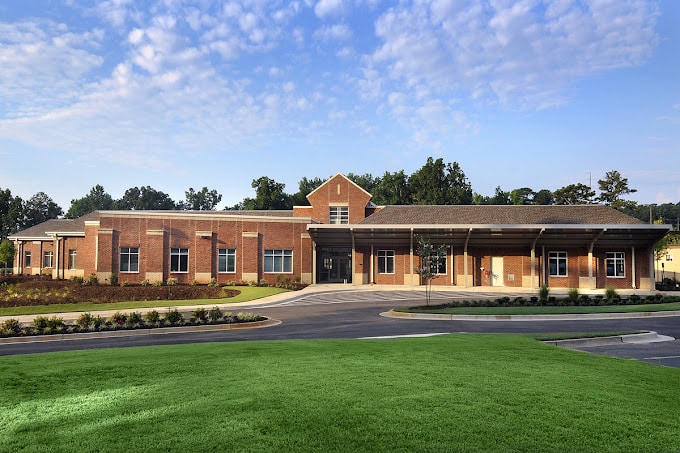 College Board has announced that Pinecrest Academy has been named to the Advanced Placement® Program (AP®) School Honor Roll, earning Platinum distinction.
The AP® School Honor Roll recognizes schools whose AP programs are delivering results for students while broadening access.
Schools can earn this recognition annually based on criteria that reflect a commitment to increasing college-going culture, providing opportunities for students to earn college credit and maximizing college readiness.
Pinecrest had 87% of seniors who took at least one AP exam during high school. 78% of seniors scored a three or higher on at least one AP exam, and 74% took five or more AP exams.
Twenty-two AP courses were offered during the 2022-2023 school year, representing 21 sections taught by 12 high school teachers.
"We are so honored to have received this AP Honor Roll Award, as we strive each year to provide every student with a college preparatory experience, which includes the successful completion of challenging AP courses," commented Amy Bowman, Pinecrest Academy High School Principal.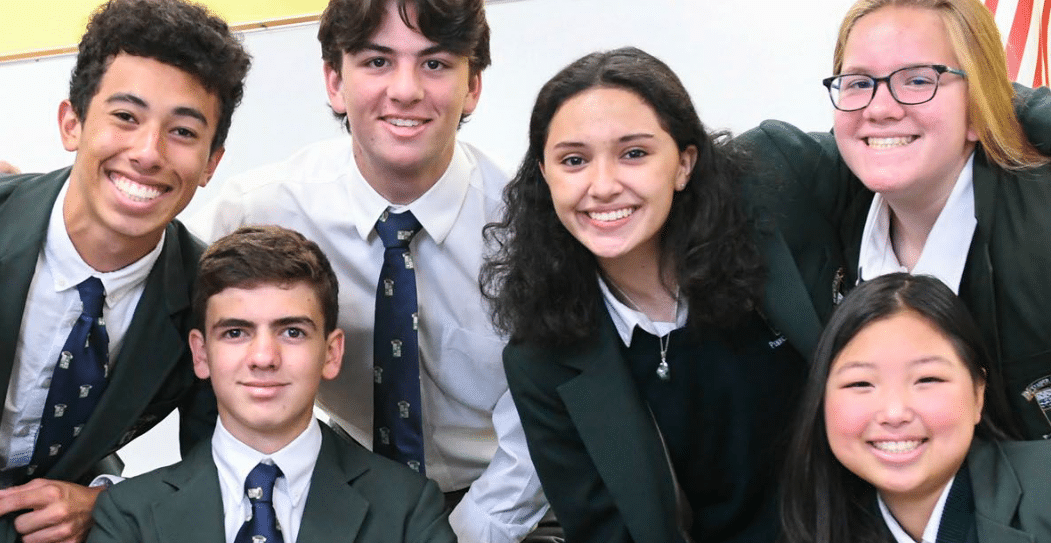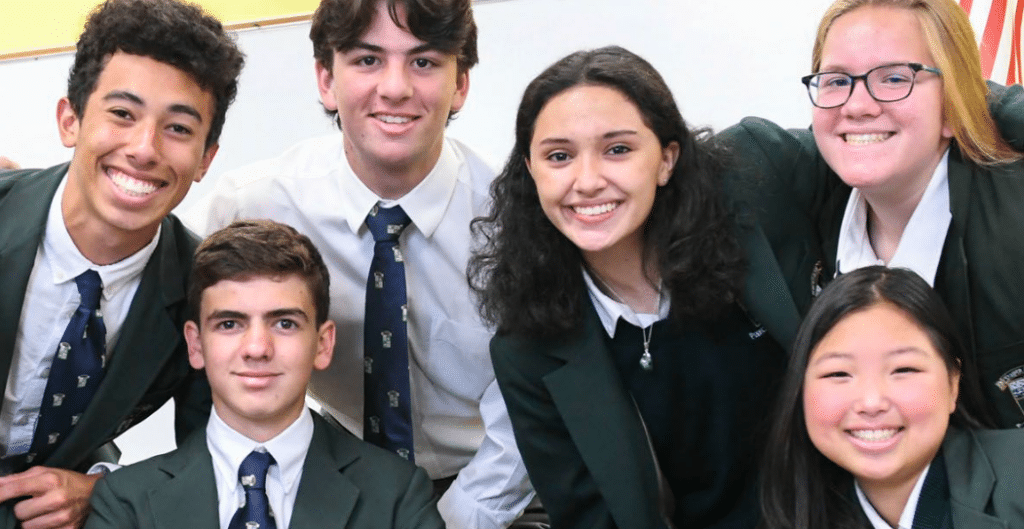 "The Platinum designation from AP speaks to the excellence that our faculty strives for in delivering challenging content that prepares our students for college," she added. 
"AP represents an opportunity for students to stand out to colleges, earn college credit and placement, and potentially boost their grade point averages," explained Trevor Packer, head of the AP program.
"The schools have shown that they can expand access to these college-level courses and still drive high performance – they represent the best of our AP program," he said.
Pinecrest Academy was also awarded the AP Access Award. The AP Access Award recognizes schools demonstrating a clear and effective commitment to equitable access to advanced coursework. In addition to these honors from the College Board, Pinecrest Academy's Class of 2023 earned a 100% acceptance rate into The University of Georgia. Since the school's first graduating class of 2007, Pinecrest's high school has maintained a 100% graduation rate every year.
Click here for more Peachtree Corners education news.

Greater Atlanta Christian Seniors Named National Merit Scholarship Semifinalists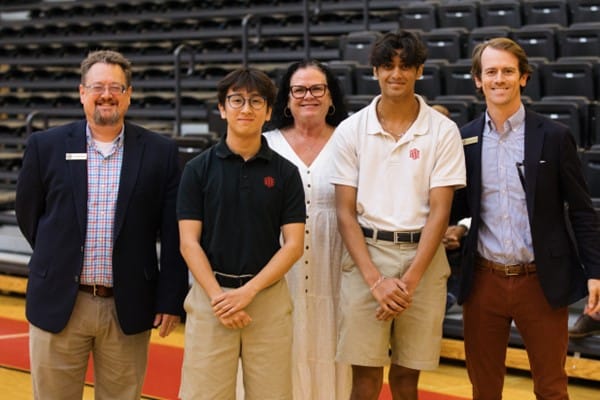 Earlier this October, Greater Atlanta Christian School (GAC) seniors Kevin Liu and Akhil Sarikonda were named National Merit Semifinalists in the 2024 National Merit Scholarship Competition. 
Liu and Sarikonda are among over 16,000 Semifinalists in the 69th annual National Merit Scholarship Program.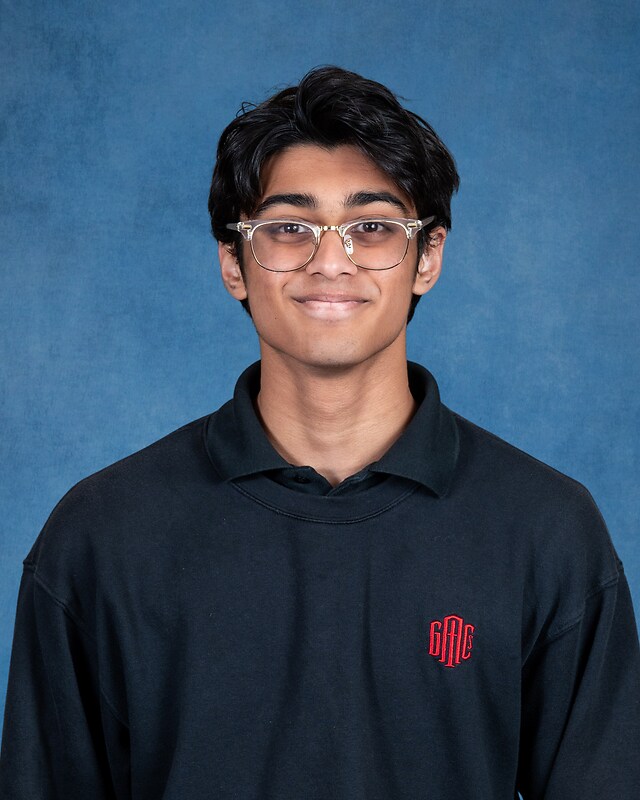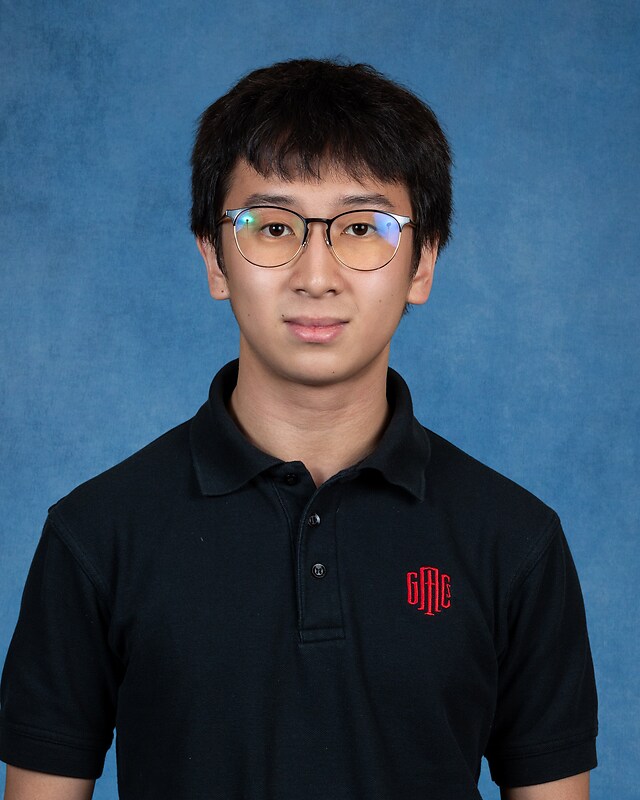 Semifinalists must have outstanding academic records, a recommendation from a high school official, an essay submission and SAT or ACT scores that confirm the student's earlier performance on the qualifying PSAT test.
Semifinalists are chosen from 1.3 million high school students who took the 2022 Preliminary SAT/National Merit Scholarship Qualifying Test (PSAT/NMSQT) during their junior year.
These semifinalists are competing for 7,140 National Merit Scholarships worth nearly $28 million. Winners will be announced in the spring of 2024.
To be considered for a Merit Scholarship award and advance to the competition's final level, semifinalists must submit a detailed application.
This application includes the student's academic record, participation in school and community activities, demonstrated leadership abilities, employment and honors or awards received.
"Kevin and Akhil are dedicated to their academics and pursue excellence both in the classroom and in their many activities within GAC and out," Dr. Paul Cable, GAC High School Principal, said.
"We couldn't be prouder of their accomplishments and eagerly anticipate the bright futures ahead for these exceptional students," he added.

National Merit Scholarship Corporation Recognizes Eight Wesleyan Seniors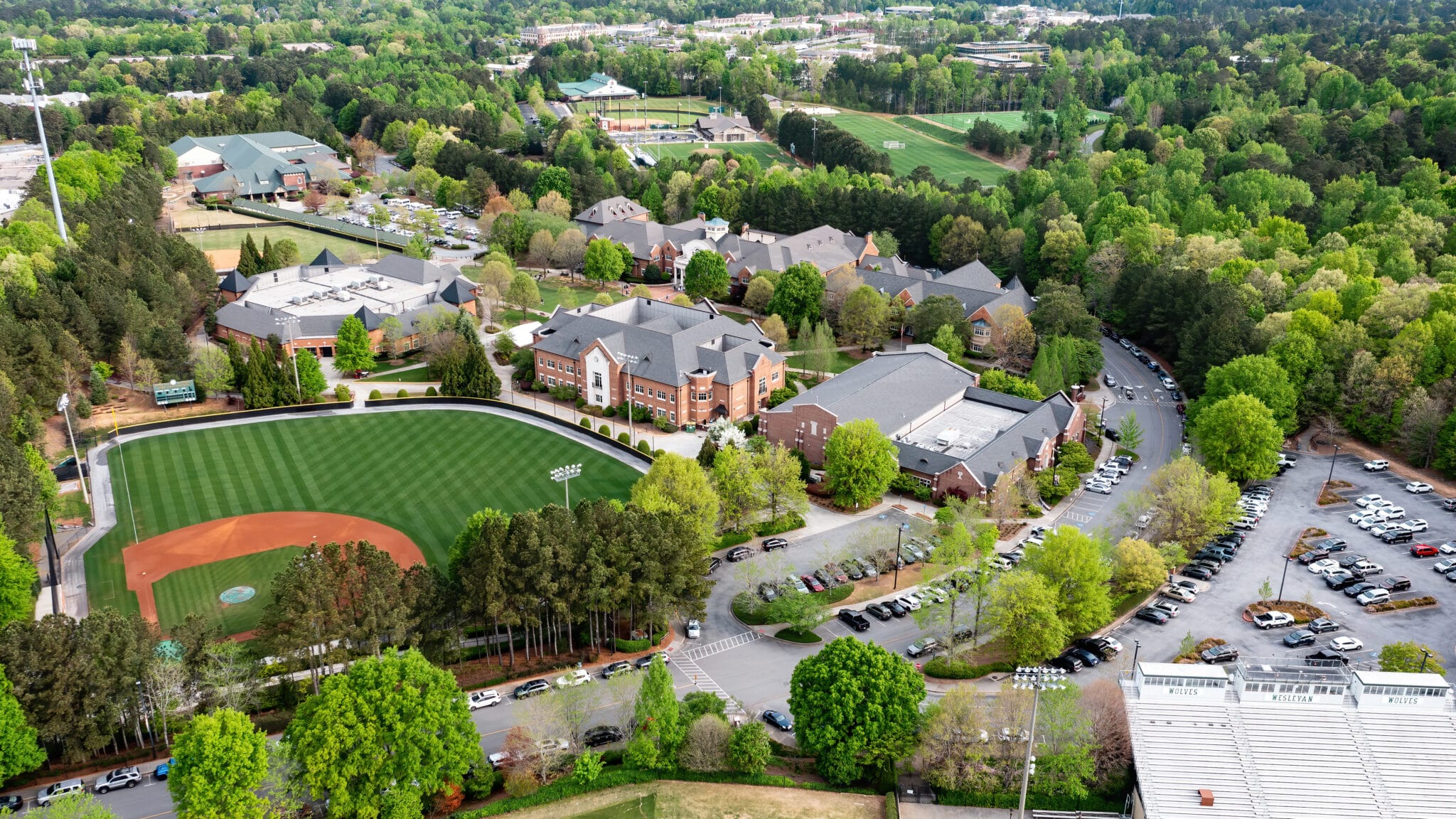 The college advising office at Wesleyan recently announced that eight of its high school seniors were recognized by the National Merit Scholarship Corporation for exceptional academic achievement.
The National Merit Scholarship Program is an annual academic competition that recognizes a student's outstanding performance on their junior year PSAT.
Seniors Josh Kavel and Dina Samson were named National Merit Semifinalists, an honor that only 1% of seniors (approximately 16,000 total) nationwide, receive based on their PSAT scores.
These seniors will submit essays, hoping to become finalists and earn scholarship money from the National Merit Scholarship Corporation. Finalists will be announced in February.
Additionally, seniors Alex Ebert, Kallaghan Freeman, Daniel Lim, Papa Ohemeng-Mensah, Junie Shin and Tengle Wang were named National Merit Commended students. Approximately 2% of seniors nationwide receive this recognition.
Congratulations to these seniors and their families.