Celebrate Georgia Beer Day at Anderby Brewing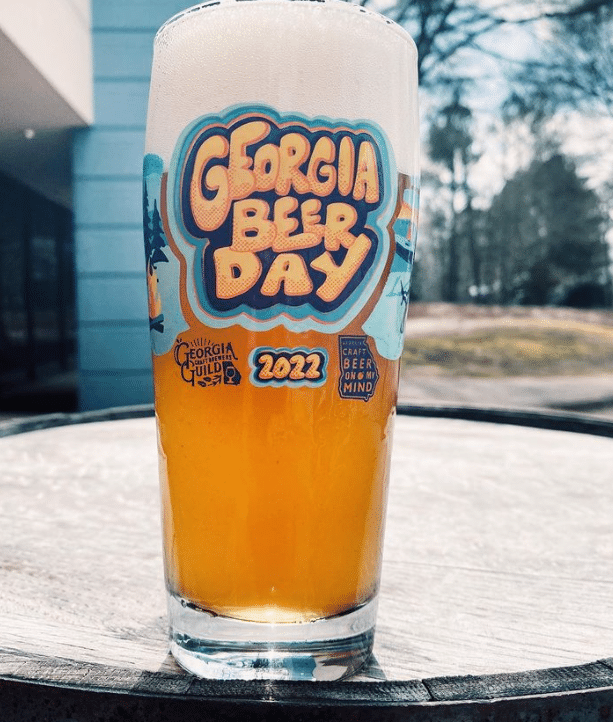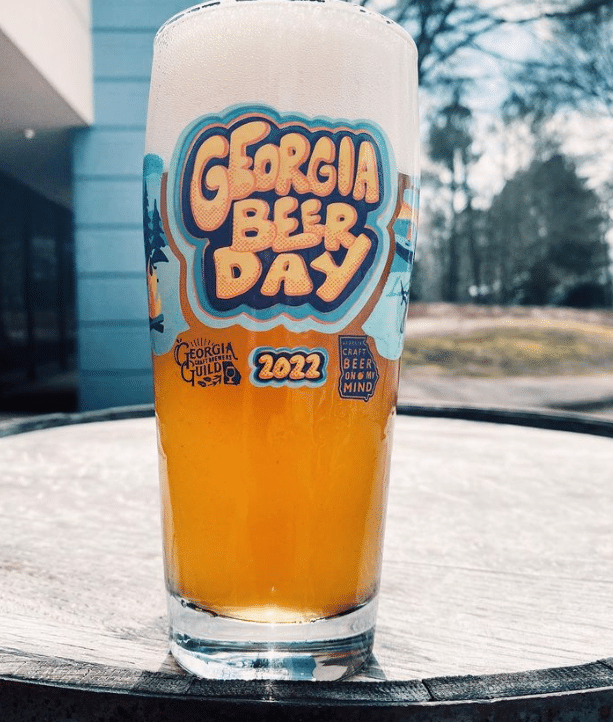 Celebrate Georgia Beer Day with local Peachtree Corners brew and jam to some tunes from Atlanta band, Edgewood Heavy on March 5 from 6 p.m. to 9 p.m. The band will be playing a variety of funk, blues and soul at Anderby Brewing at 110 Technology Parkway in Technology Park.

UPDATE: Peachtree Corners Resident's Jeopardy! Run Ends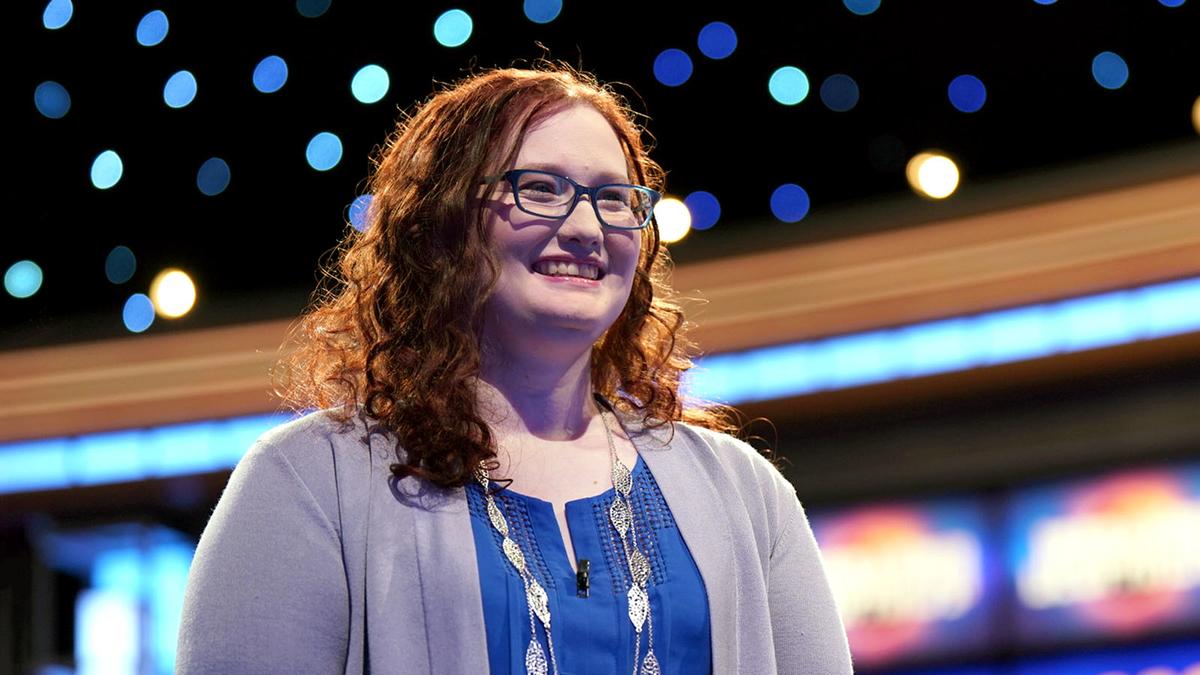 Danielle Maurer defeated 23-game winner Mattea Roach Friday on the nationally syndicated game show, but missed the Final Jeopardy! question on Tuesday and is now out.
The start of Tuesday's Jeopardy! broadcast was looking a little rocky for Peachtree Corners resident Danielle Maurer. After faltering a bit, she moved ahead of the pack of all women. Although it didn't offer much in the way of additional money, another Atlanta-based clue may have boosted her confidence.
But the Final Jeopardy! category "Live Music" proved too much for the cosplayer and self-proclaimed "foam-smith."
Picking up both Daily Doubles in the first eight clues and keeping contestant Mallory Kass from scoring during the first 13 clues of the round, Maurer looked like she might be able to pull off another win. Maurer led going into Final Jeopardy! with $13,400. Kass had $9,100 and Cherry Ignacio who hadn't made much of an impact was at $2,800.
Before the parting music played, Maurer ended up in second place with $8,599. She'll go home with an additional $2,000 bringing her total Jeopardy! winnings to $29,999. Ignacio bet $2,100 placing third. Kass bet 5,000, had the correct question and took home a one-day total of $14,100.
Maurer will probably never forget that "two and a half months after Woodstock '99 made headlines for the terrible behavior of its attendees, the Coachella festival debuted at the Empire Polo Club in Indio, California, 150 miles southeast of Los Angeles."
Read previous stories about Maurer's run below:
Although she pretty much stayed ahead the entire show, Peachtree Corners resident Danielle Maurer finished triumphantly on her second Jeopardy! appearance. With no help from geography on the Final Jeopardy! question, she still defeated newcomers Kasim Oliver and Emily Levant.
Literature didn't appear to be her strong suit in the early Jeopardy! rounds and Maurer missed the question in the category "Novel Titles" in Final. But smart wagering saved the day once again. At $14,600 going into Final Jeopardy!, Maurer was well ahead of Levant who had $8,400 and Oliver whose incorrect answers when he did ring in left him at $1,400.
A conservative wager of $2,201 left Maurer with $12,399 for the Monday and a two-day total of $27,999. Will she continue the streak? Check back Tuesday evening for another update.
The original story is published below: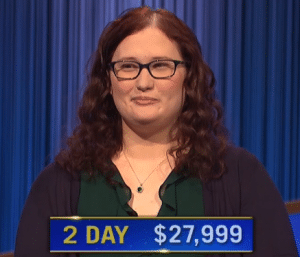 A Final Jeopardy! question set in metro Atlanta may have been the catalyst that catapulted Peachtree Corners resident Danielle Maurer into game show history. She defeated a seemingly unstoppable contestant, 23-game winner Mattea Roach, on Friday and was crowned the new Jeopardy! champion.
After placing a calculated wager of $4,200 and coming up with the correct response in Final Jeopardy!, the 31-year-old digital marketing manager from Peachtree Corners took down the long-running Canadian champion and won the game by $1 with a total of $15,600 in winnings.
"I was just standing up there with my pen and paper thinking this is the most important math that I will ever do in my life," Maurer said in an interview with Sony Pictures, producer of the highly-rated game show. "I knew Mattea would bet to defend. She will bet as if I'm going to bet everything. So, if she gets it right, I lose. There's no win scenario there for me. So, I'm going to bet as if she gets it wrong because that's the only chance realistically that I am going to have."
Maurer's intuition proved to be right in the end. Roach, who placed a wager of $3,601, was unable to provide the correct Final Jeopardy! response and finished in second place with a total of $15,599.
"I did not expect to win going in there until they revealed her answer, and then I could just feel my heart start pounding," Maurer said. "I'm from Atlanta, I've lived here for almost ten years. Hartsfield-Jackson International Airport is the airport I fly out of constantly. So, I looked at that clue like surely it can't be that easy, can it?"
(Reminder: Final Jeopardy! clues are written well in advance and selected randomly.)
Figuring out what to do with her prize money was also a no-brainer, the new Jeopardy! champion said in the interview.
"I have a basement that needs finishing," Maurer said. "I do cosplay work and the basement is supposed to become my craft room. So, that's a pretty good payment to get it completed."
As a lifelong Jeopardy! fan, who has been trying out to be a contestant since she was 13, Maurer said winning her first game while slaying a giant like Roach in the process was a monumental accomplishment.
"I have been trying to get on the show for more than 15 years," Maurer said. "This is something that I'm going to carry with me the rest of my life. It means more to me than I can say."
When Maurer found out she was going to be a contestant, she said she knew there was a "strong possibility" that she may have to face off against a super-champion and she wanted to be prepared.
"I had been following the season. I knew about Matt (Amodio). I knew about Amy (Schneider)," Maurer said. "In fact, Amy's episodes were airing when I got the call. So, we sort of practiced as if I was playing against Amy."
Maurer spent countless evenings playing Jeopardy! with her husband and best friend using clues from previous games.
"We would check my results against Amy's, like 'Oh well, Amy missed the Final, but you got it,'" Maurer said. "'So, you might have had a chance to take her there.'"
Amy Schneider's run had come to an end before Maurer taped her first game, but she said she knew all of her practice against the 40-game champ would come in handy when it was her turn to play against Roach.
"When I walked into the studio, and they were like, 'Our current 19-day champion Mattea Roach,' I could just see the color draining out of everyone's faces around me," Maurer said. "For me, I'm sitting there like — yeah that's about what I expected."
While Maurer admits it is intimidating to go up against Jeopardy! giant, she said she wants future contestants to know one thing: "It doesn't matter how well you do the day that you're on the show. Just getting there is such an achievement within itself."
Jeopardy! airs at 7:30 p.m. on WXIA, Channel 11 in the metro Atlanta area.

Peachtree Corners Town Center Presents Warm-Weather, Family-Friendly Events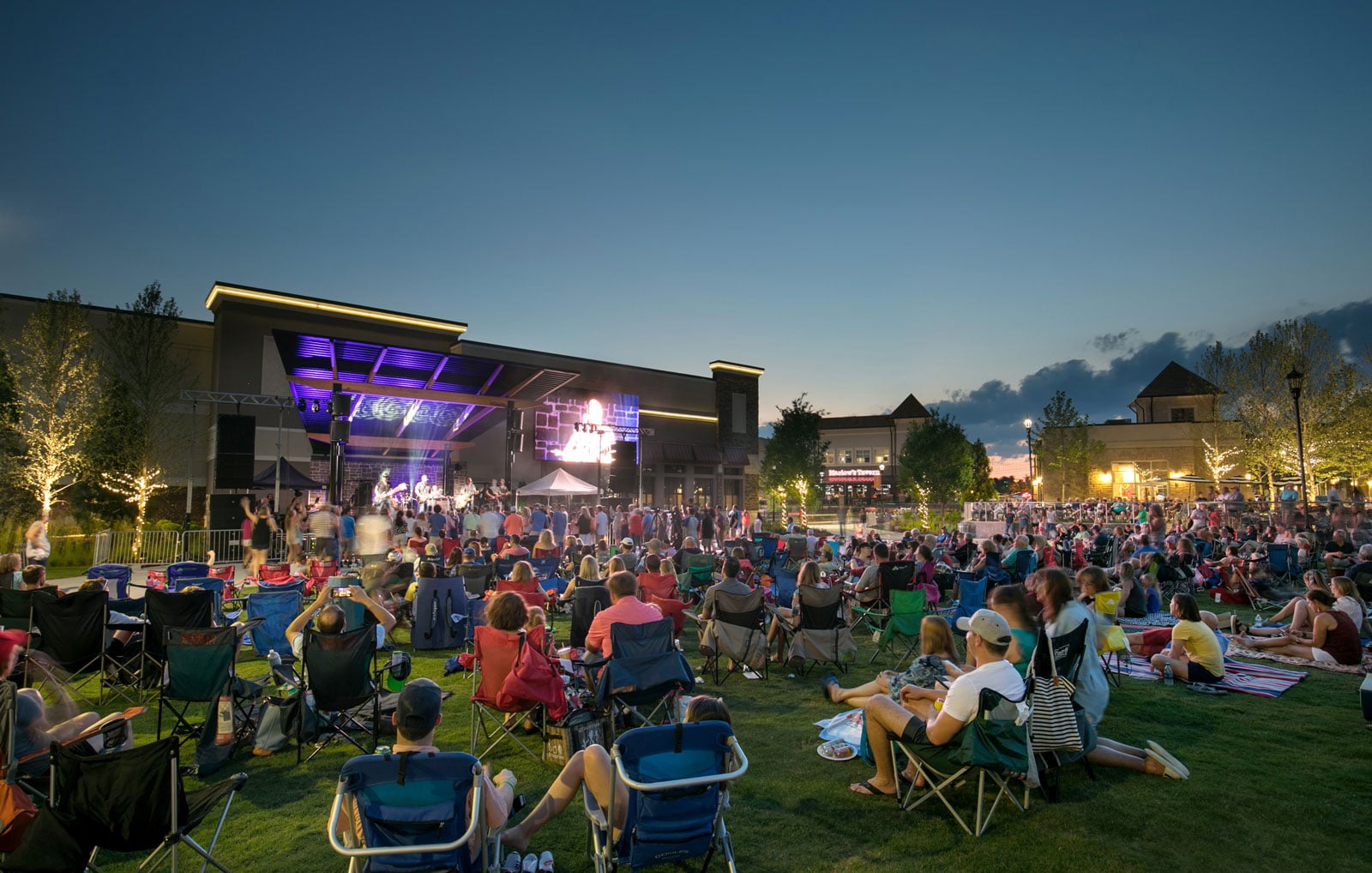 As the mercury rises, the urge to spend some of these beautiful spring and summer evenings among friends and family under starry skies lure residents outdoors. With COVID-19 protocols lessening, Peachtree Corners once again is sponsoring fun things to do on the Town Center Green, 5140 Town Center Blvd. Attendees are encouraged to grab food from a favorite Town Center restaurant and make a picnic of it.
Parking is available within the Town Center shopping mall. Additional parking is available off Davinci Court off Peachtree Corners Circle (3720 Davinci Court, 3715 Davinci Court or 2745 Davinci Court). You'll cross Peachtree Corners Circle and access the Town Green via a path. Look for the signs.
Picnic blankets and low-profile lawn chairs are allowed.
Flicks on the Green
This is a free movie series that begins at 7 p.m. Mark your calendar for the first Saturday of each month starting Saturday, May 7 through Oct. 1. Click on the movie title to find out information about it just in case you're not familiar with that motion picture.
May 7: Racing Stripes (The show begins after the finish of the Kentucky Derby.)
June 4: Black Panther
July 2: Big Hero 6
Aug. 6: Megamind
Sept. 3: Captain America
Oct. 1: Lego Batman Movie
Night Music
Grab friends and family to enjoy live, local bands at the Town Green at Town Center from 7 p.m. to 9 p.m. every second Saturday from May through October. Admission is free and reservations are not necessary. Click on the band name to learn more about each act.
May 14: The Tony Howard Show
June 11: Blair Crimmins and the Hookers
July 9: Sailing to Denver
Aug. 13: Wildflowers (Tom Petty tribute band) This show will begin at 8 p.m.
Sept. 10: The Artisanals with opening act Rosey
Oct. 8: Marcy Playground

Local Theatre from Wonderland and Tomatoes to Flying Cars and Animal Farms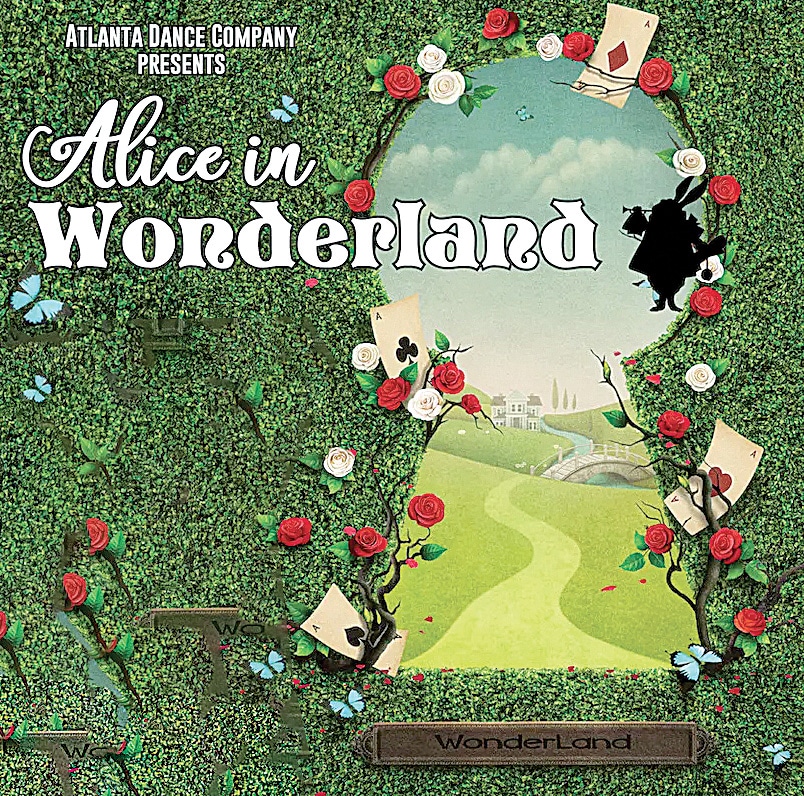 Seven local schools and small theatres present their Spring plays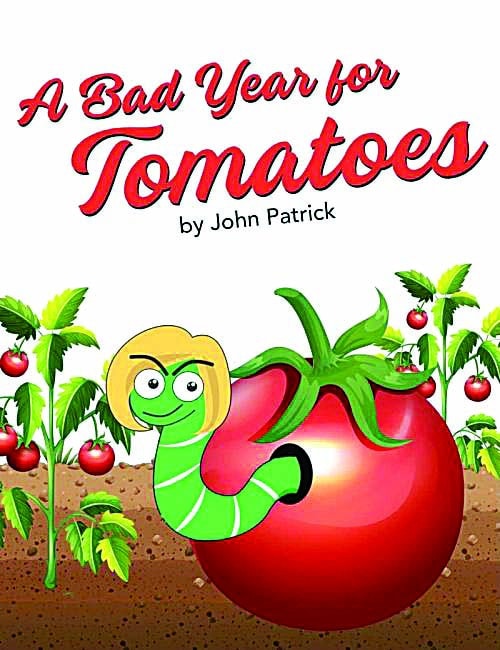 Lionheart Theatre
10 College Street Norcross 30071
404-919-4022, lionhearttheatre.org
A Bad Year for Tomatoes
May 6-22. Fridays and Saturdays, 7:30 p.m.; Sundays, 2 p.m.
Tickets are $18 for adults; $16 for seniors, students and military.
A Bad Year for Tomatoes is a hilarious play that deals with the funny misfortunes of a famous television actress who seeks to "get away from it all" in a small New England town.
Plus, Lionheart Summer Drama Camps
June 6-24. 12-3:30 p.m.
Lionheart Theatre offers three week-long camps, Monday through Friday, for kids ages 8 to 14. Visit lionhearttheatre.org for schedules, costs, registration and additional details.
---


CYT Atlanta
3000 Old Alabama Road, Suite 119, Alpharetta 30022
cytatlanta.org | Standard ticket price is $20.
Suessical
Thursday-Saturday, April 28-30.
Thursday and Friday, 7 p.m. Saturday, 1 and 6 p.m.
Valor Christian Academy, 4755 Kimball Bridge Road, Alpharetta 30005
Seussical is a magical musical extravaganza that's fun for the whole family. The Cat in the Hat tells the story of Horton, an elephant who discovers a speck of dust that contains the Whos, including Jojo, a Who child sent off to military school for thinking too many "thinks." Ultimately, the powers of friendship, loyalty, family and community emerge triumphant.
Le Misérables High School Edition
Thursday-Saturday, May 5-7.
Thursday and Friday, 6 p.m. Saturday, 1 and 5 p.m.
Peachtree Corners Baptist Church, 4480 Peachtree Corners Circle, Peachtree Corners 30092
The world's longest-running musical, Les Misérables is a modern classic based on Victor Hugo's novel and featuring one of the most memorable scores of all time. In nineteenth-century France, Jean Valjean is released from years of unjust imprisonment and is pursued by police inspector Javert, who refuses to believe Valjean can change his ways.
---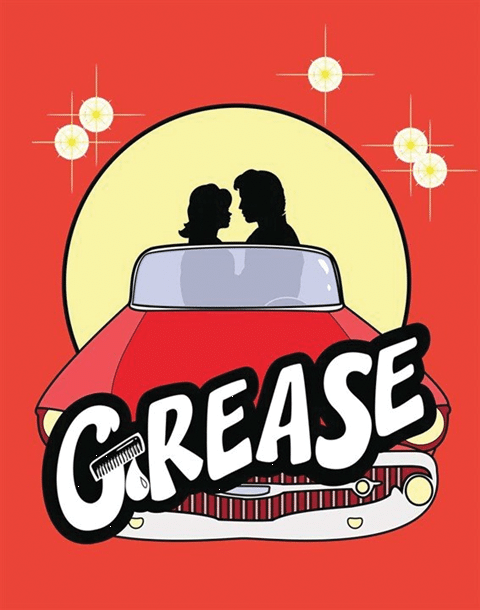 Norcross High School
5300 Spalding Drive, Norcross 30092 | nhs-drama.com
Grease
May 5-7. 7 p.m.; May 8. 2 p.m.
Tickets are $15 for adults, $10 for students.
One of the world's most popular musical comedies, Grease features Rydell High's senior class of 1959 — the duck-tailed, hot-rodding Burger Palace Boys and their gum-snapping, hip-shaking Pink Ladies in bobby sox and pedal pushers. Rock along with the NHS Drama thespians.
---
Paul Duke STEM High School
5850 Peachtree Industrial Boulevard, Norcross 30071 | pauldukestem.org
Alice in Wonderland
Saturday, May 14. 2:00, 4:30, 7 p.m. and Sunday, May 15. 2 p.m.
Tickets are $18 for adults; $14 for students and children.
Visit adc.booktix.com for details and tickets.
The Atlanta Dance Company presents a beautiful ballet performance of Alice in Wonderland. Discover a magical land with Alice as she meets the White Rabbit, Mad Hatter and the Queen of Hearts. This bright and colorful ballet is perfect for all ages. There is an optional add-on character and craft event after the matinees. For group pricing, email maress.barrett@gmail.com.
She Kills Monsters
Thursday, April 21, 7 p.m., Friday April 22 7 p.m.
Saturday, April 23 at 2 p.m. and 7 p.m.
Presented by Paul Duke STEM Thespian Society
She Kills Monsters is a drama-comedy play by Qui Nguyen that debuted in 2011. It tells the story of Agnes Evans, an average woman who loses her parents and little sister Tilly in a car accident. This show is rated PG13 for some adult content and language.
Tickets can be purchased here.
---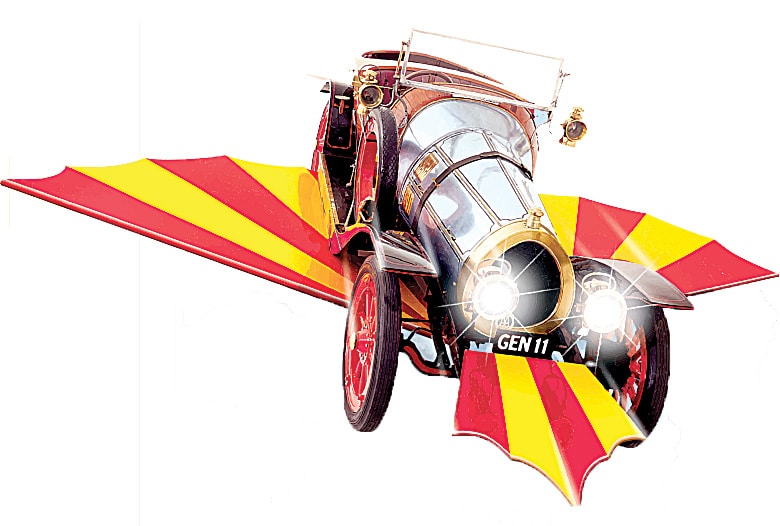 Wesleyan School Powell Theatre
5405 Spalding Drive, Peachtree Corners 30092
770-448-7640, wesleyanschool.org
wesleyanschool.org/arts/drama
Chitty Chitty Bang Bang
Thursday-Saturday, April 28-30 Thursday, 4:30 p.m. Friday,
7 p.m. Saturday, 2 p.m.
Wesleyan's Middle School presents a musical fantasy that's fun for the whole family. The play is based on the 1968 film that centers around the Potts children and a magical car that their inventive father lovingly restores.
---
Duluth Wildcat Theatre
3737 Brock Road, Duluth 30096
770-476-5206, duluththeatre.weebly.com
Animal Farm
Friday and Saturday, April 29 and 30.George Orwell's fable tells the story of a revolution and its aftermath. After driving out the farmer, the animals of Manor Farm run it themselves — what could go wrong? Please watch duluththeatre.weebly.com for details.