Chopt Creative Salad Company Opens in Peachtree Corners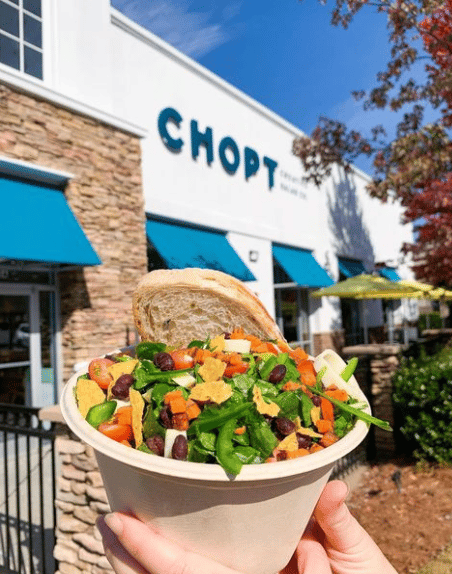 On Oct. 26, the fast-casual salad brand Chopt Creative Salad Company opened its fifth Georgia location at The Forum Peachtree Corners. The new restaurant features an interior dining room that seats 45, a spacious patio that seats 40 and a pick-up shelf for take-out and delivery orders.
Founded in New York City in 2001 by best friends Tony Shure and Colin McCabe, Chopt has expanded to over 80 restaurants in New York, Washington, D.C., Virginia, Maryland, New Jersey, Tennessee, Pennsylvania, Connecticut, Georgia, Alabama and North Carolina.
"We love to create," said Chopt co-founder McCabe. "Mexican Goddess, Sweet & Smoky Chipotle Vinaigrette, Chimichurri Ranch, Sesame Ginger — these are just a few of the dressing flavors that will turn your salad into something special. We encourage people to come up with their own creations, topped off with one-of-a-kind dressings."
With each opening, Chopt celebrates "Chopt Gives Day," the day before the restaurant opens, by giving that day's proceeds to benefit a local nonprofit partner. On Oct. 25, Chopt partnered with HOPE Atlanta to support their mission to help Georgians struggling with housing and food insecurity.
HOPE Atlanta has served Georgians in need for more than 120 years. Last year, they served nearly 10,000 individuals with housing assistance and distributed over 500,000 pounds of food through their hunger programs, including the Smart Lunch Smart Kid initiative.
"Donations raised by the community through Chopt Gives Day will further our fight to combat hunger, and we are so thankful to be partnering with them for their Peachtree Corners opening, as well as their Marietta opening in November," said HOPE Atlanta's Chief Development Officer, Liz Liston.

Great Barbecue and Strong Community Spirit Bring Families to Moe's Original BBQ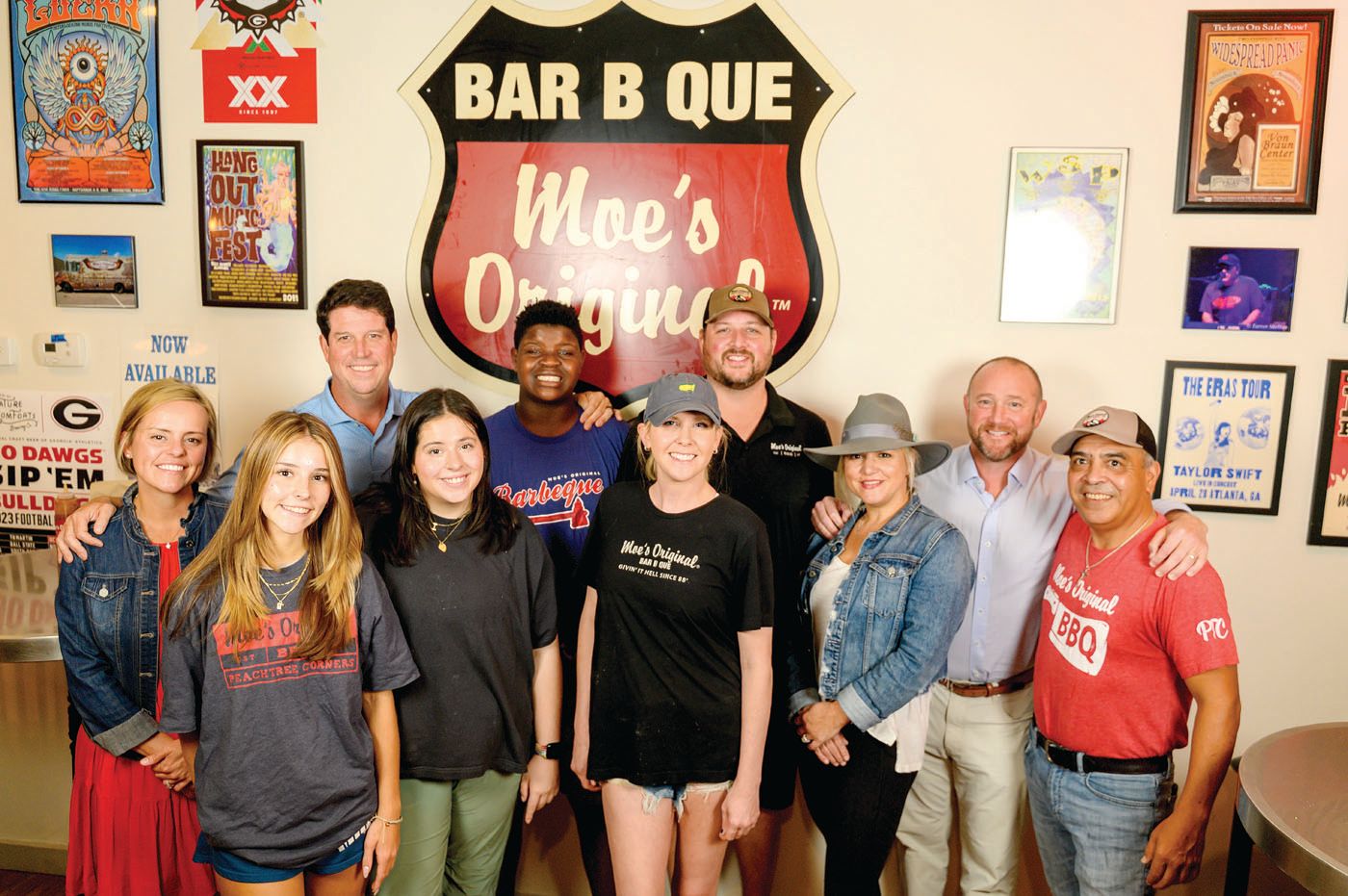 Born and raised in Peachtree Corners, Harris Carlock probably didn't give much thought to Alabama-style barbecue. But he did while attending the University of Alabama.
There he became good friends with classmates who eventually founded Moe's Original BBQ — Ben Gilbert and Jeff Kennedy.
According to Moe's company history, another founder, Mike Fernandez learned to fire roast meats back in 1988 from Tuscaloosa legend Moses Day, whose distinct style makes up Moe's original flavor of barbecue.
Eventually the founding partners all relocated to Vail, Colo., where each refined their cooking skills, according to the Moe's website. Together, they created something special by using fruit wood to smoke their meats and complementing them with two sauces — a classic red and an Alabama white.
The first Moe's that's part of the franchise is actually located in Vail, said Carlock.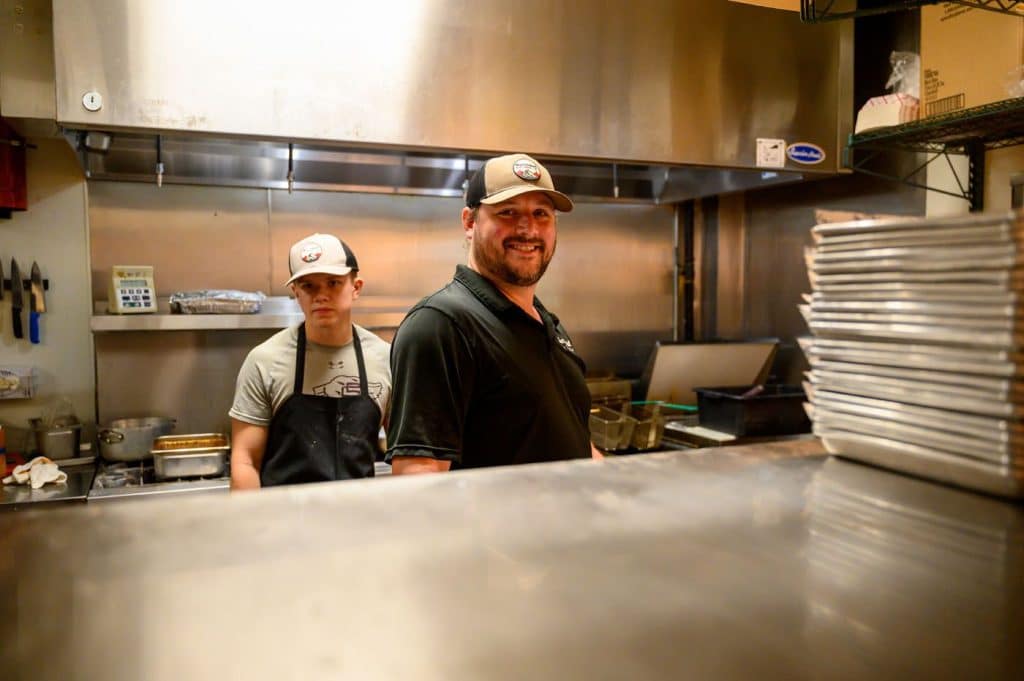 With a day job selling commercial real estate, Carlock said he always wanted to open a Moe's in his hometown — in the spot where it is now.
"I had been watching that particular location for years hoping that it would become available," he said. "My hope is that it would be a really a big part of the community. I see it as a place for families to come after t-ball and soccer games."
In 2021 his wish came true. He partnered with his cousin, Scott Carlock, who has an extensive restaurant background, as well as another Moe's Original BBQ owner, Kyle McCarter.
"I live a mile from Moe's and that's really why we started it — to add to the local community," said Harris Carlock. "I know the brand, because of my friends, but also, I know it's a great product. Knowing that there are not a lot of other barbecue places in Peachtree Corners, I thought it would be a good fit."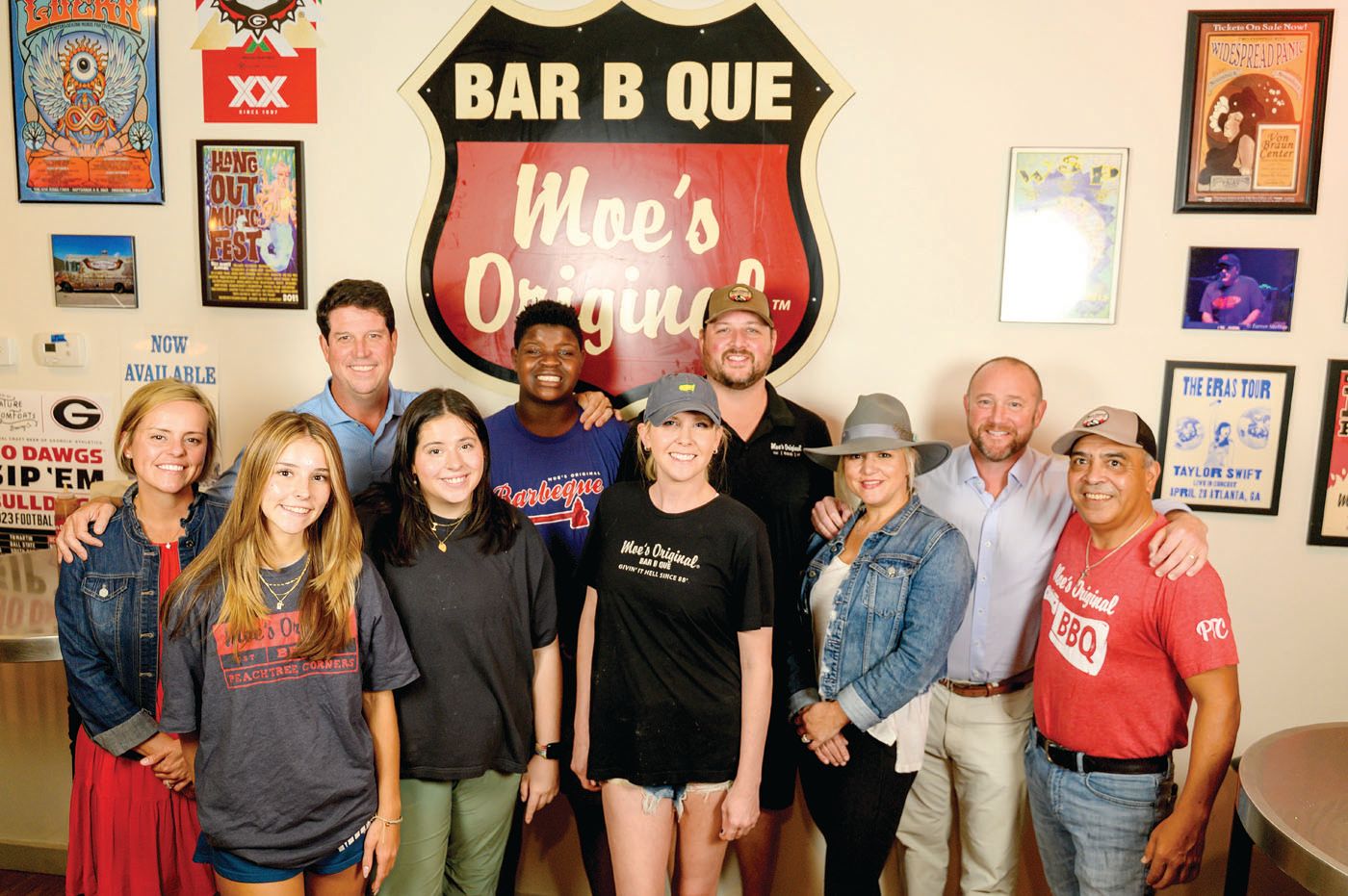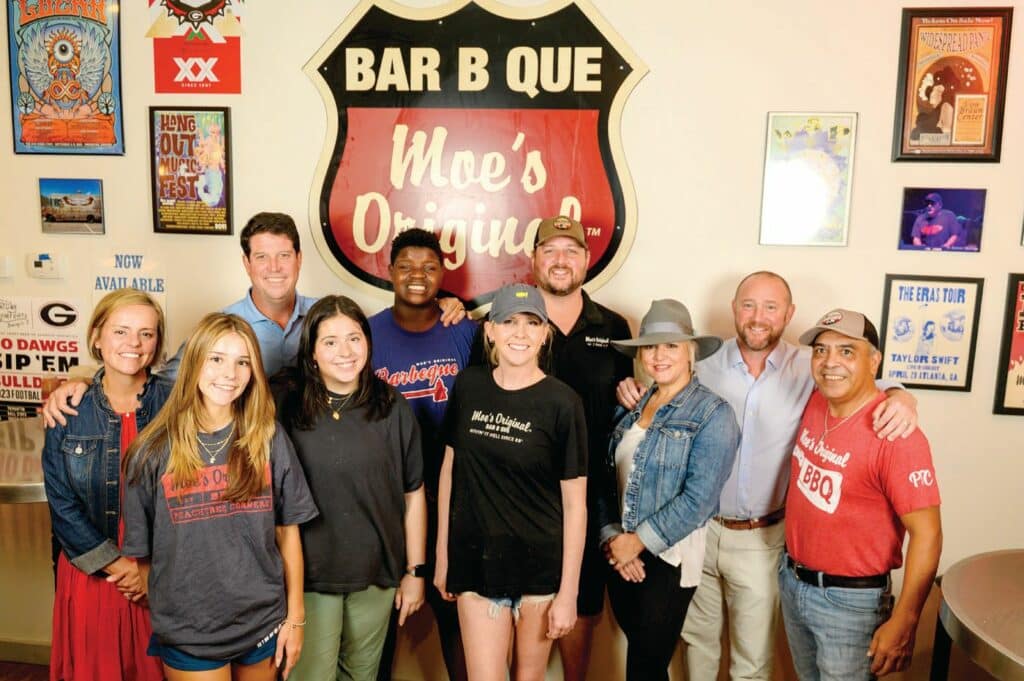 Family, food and fun
Harkening back to his youth, Harris Carlock reminisced about playing football on Norcross High's offensive line. "On Thursdays, the coach would take us to Sonny's BBQ and we would eat all we could eat. …That's pretty neat," he said. "I love that we've set up the same program with Norcross today. The Norcross offensive line comes every Thursday."
Not to be outdone, Johns Creek has started the tradition this year.
"To me, that's really what we're about. That's exactly what I want to do. You know, it's not about making money. We do that at our cost, and it really makes us happy to see those kids out there. They love it; they come in and eat lots of wings and pork," Harris Carlock said.
Moe's isn't just a one-sport spot, however.
"We also have a partnership with the Peachtree Corners Football Club, which is the soccer program that plays out of Jones Bridge Park," he added. "We're all about families coming in. We have 'Kids eat free' on Wednesday night."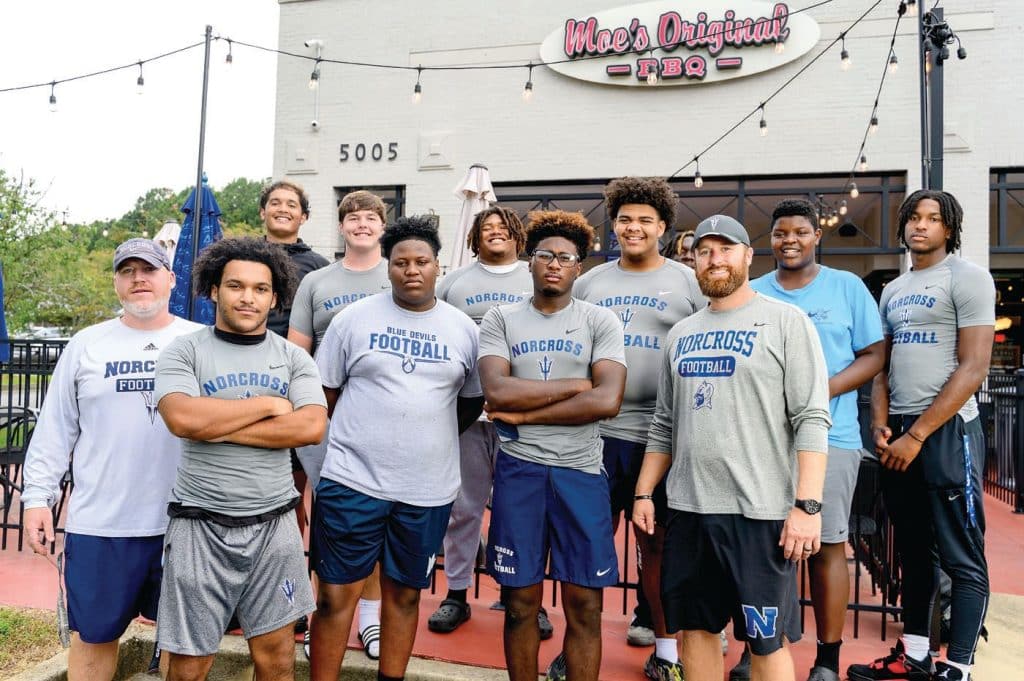 Keeping it fresh
Harris Carlock wants everyone to give Moe's a try.
"Ribs are really what we're famous for, but in addition to that, our smoked wings are probably our best seller. The other thing, I think, that sets us apart is we make our sides fresh daily from scratch," he said.
In addition to the side dish staples that are on the menu every day, there are specialty dishes — mainly vegetables — that rotate. On occasion, a customer may get perturbed because their favorite has run out and there's not a vat of it in the back to scoop out.
"Our philosophy is that all our meats are smoked fresh every day — same with the vegetables. So when we're out of them, we're out," he said. "We purposely don't cook more than we think we'll sell because we don't want to reheat it the next day."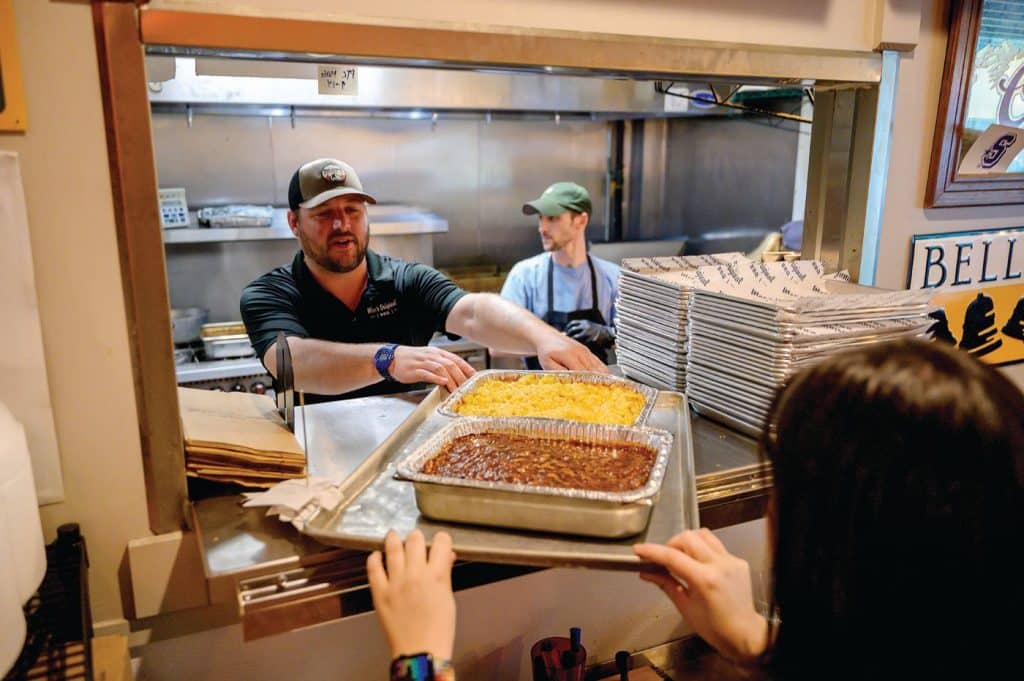 That's kind of a pet peeve, he said.
"There are a lot of places where you can get good 'cue, but then they've got potato salad that they just got from the deli or whatever, and they didn't put that same kind of care into the sides," he said.
It's in the smoking and the sauces
The big thing that stands out is the Alabama-style of smoking the meat. Traditional barbecue in Alabama centers around pork cooked in open pits over hickory wood. Other hardwoods, such as oak and pecan, are also used.
Sauces vary by the proximity to other states — the closer to North Carolina, the more vinegar based; the closer to South Carolina, the more mustard based; the closer to Memphis the sweeter and more tomato-y.
But the white sauce — a mayonnaise-based concoction with vinegar, lemon juice, horseradish and cayenne pepper — is an Alabama tradition by itself.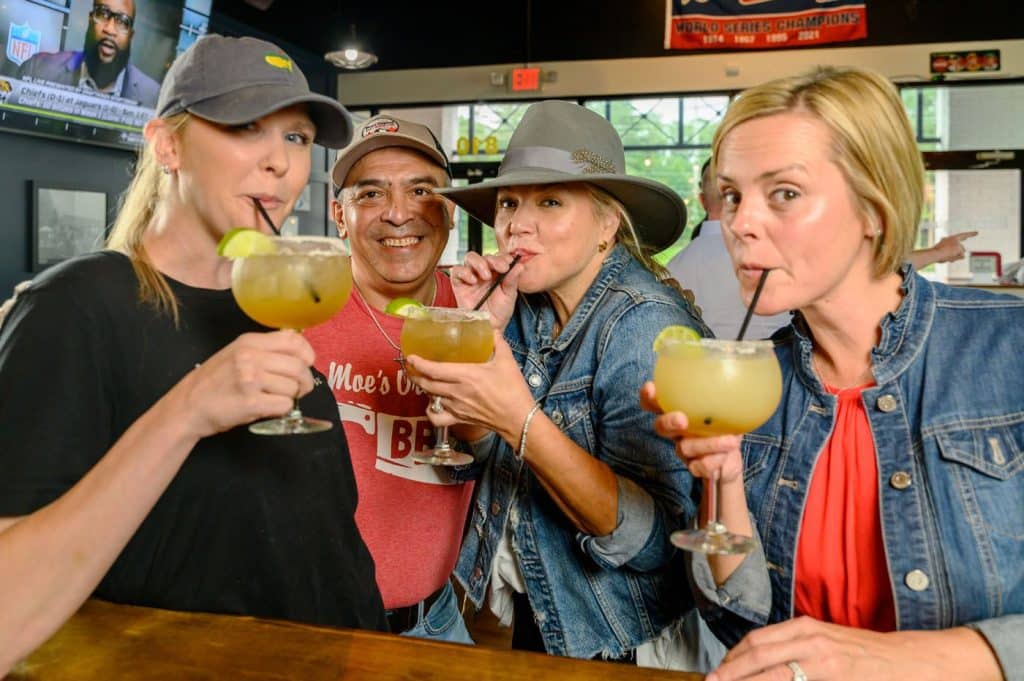 McCarter, who's actually a metro Atlanta native from Roswell, was trained under the original franchise owners in Vail and runs the day-to-day operations.
"Kyle smokes all the meat. He runs the restaurant. He's the one responsible for the delicious food," said Harris Carlock.
Moe's invites families and friends to trivia on Thursday nights and 'Kids eat free' on Wednesday nights. Everyone is welcome to watch the Braves or the Falcons or the Hawks on one of the eight TVs.
Of course, there's always the option to dine while sitting on the patio and enjoying being part of a great community.
Moe's Original BBQ
5005 Peachtree Pkwy., Ste. 810, Peachtree Corners
770-696-2631
Photos by George Hunter

H&W Steakhouse Opening in Peachtree Corners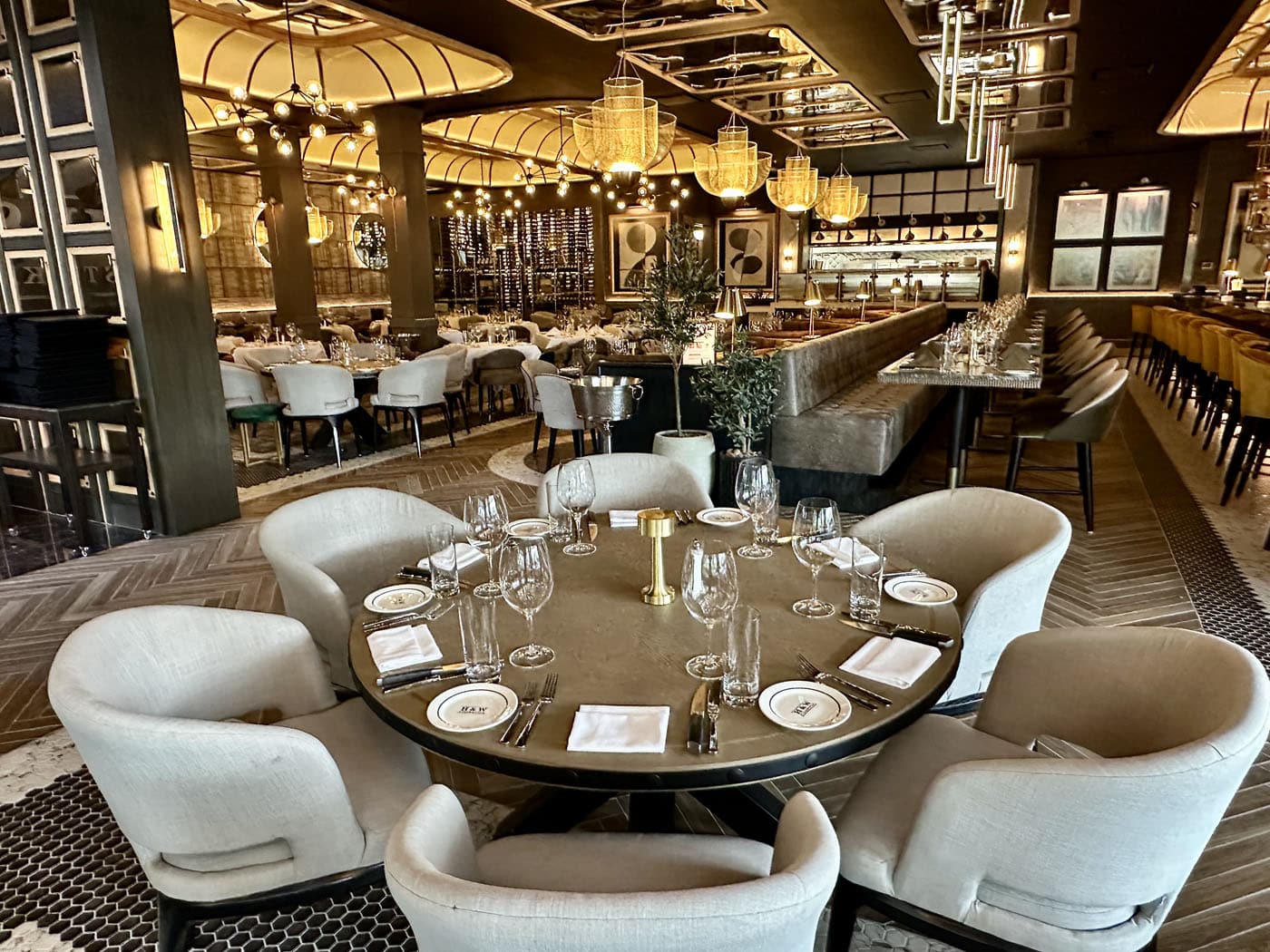 Norsan Restaurants has announced the upcoming opening of its new restaurant concept, H&W Steakhouse. H&W is the third fine-dining steakhouse concept from Norsan Restaurants.
The company also operates Pampas Steakhouse in Johns Creek and Frankie's The Steakhouse in Duluth. H&W aims to bring modern fine dining to Peachtree Corners with USDA Prime Steaks and a variety of seafood options.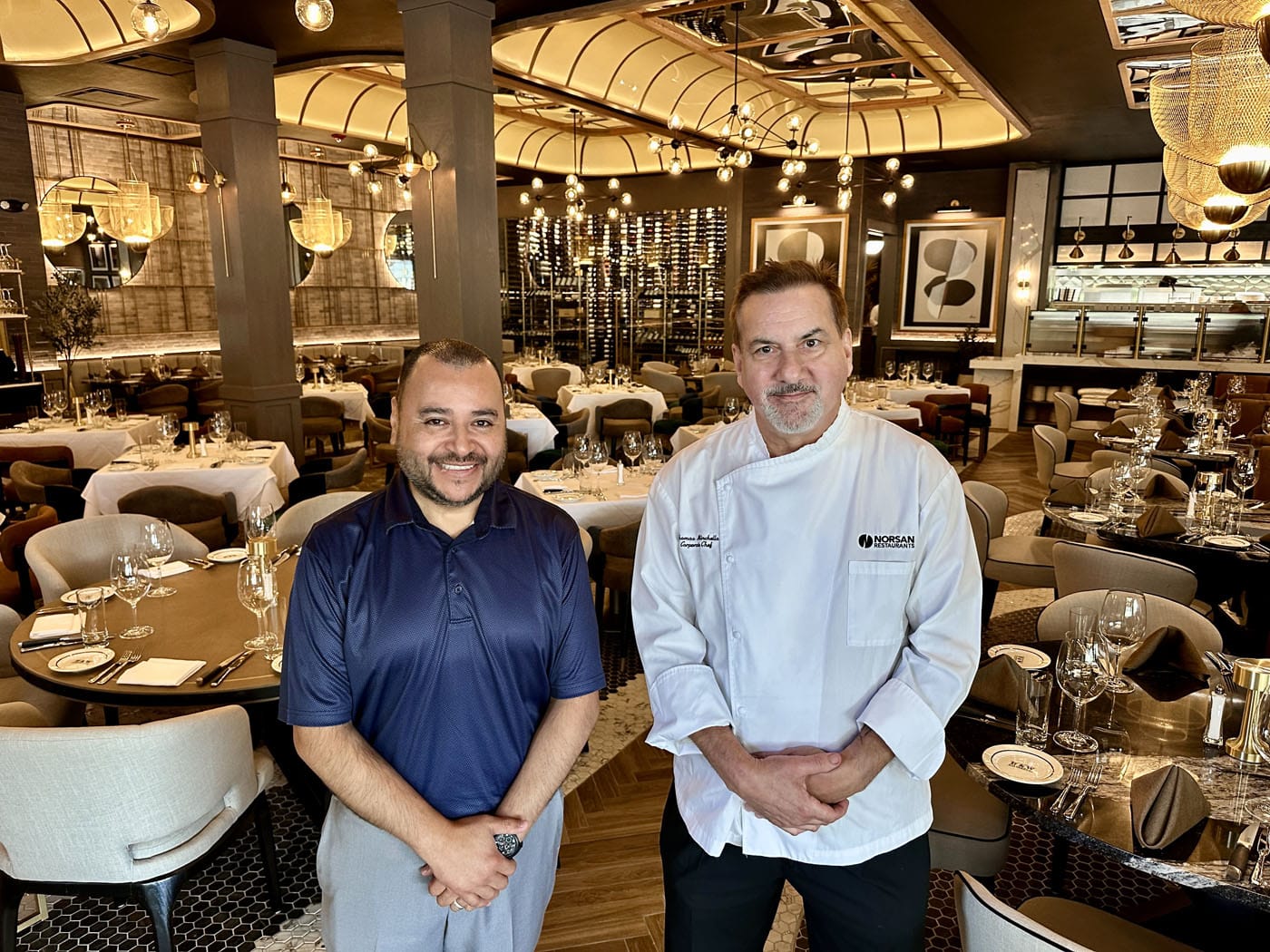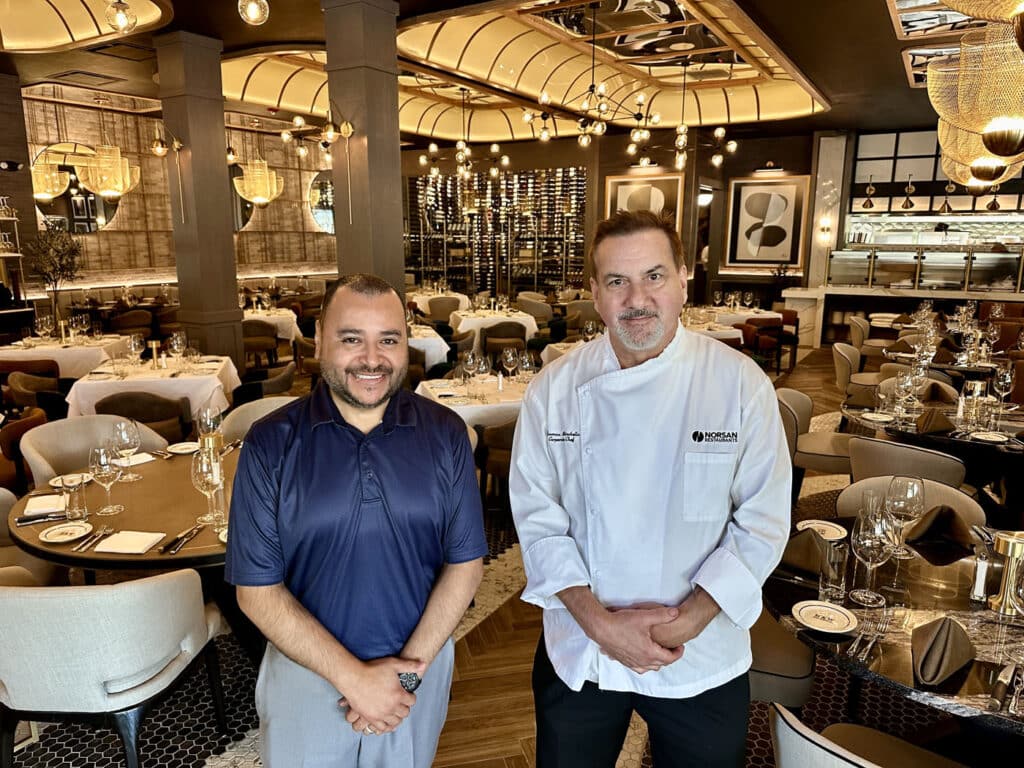 The restaurant was designed by architect Filipao Nunes out of Monterrey, Mexico.
"It fills us with great pride to be part of such an important project, which was designed to create an experience on par with the menu," says Nunes. Our goal was to allow for elegance to shine in every single detail, staying faithful to the essence of the brand."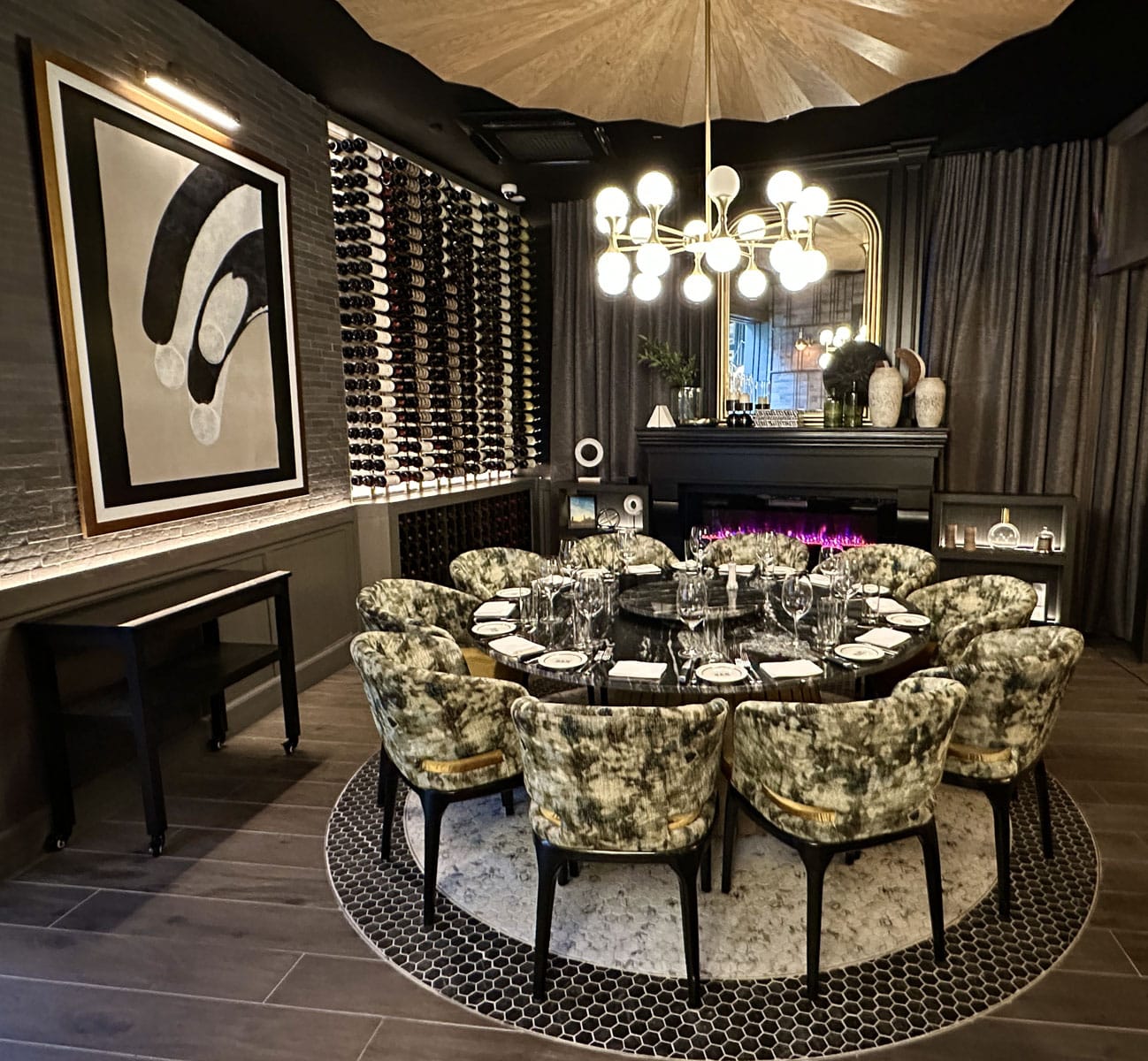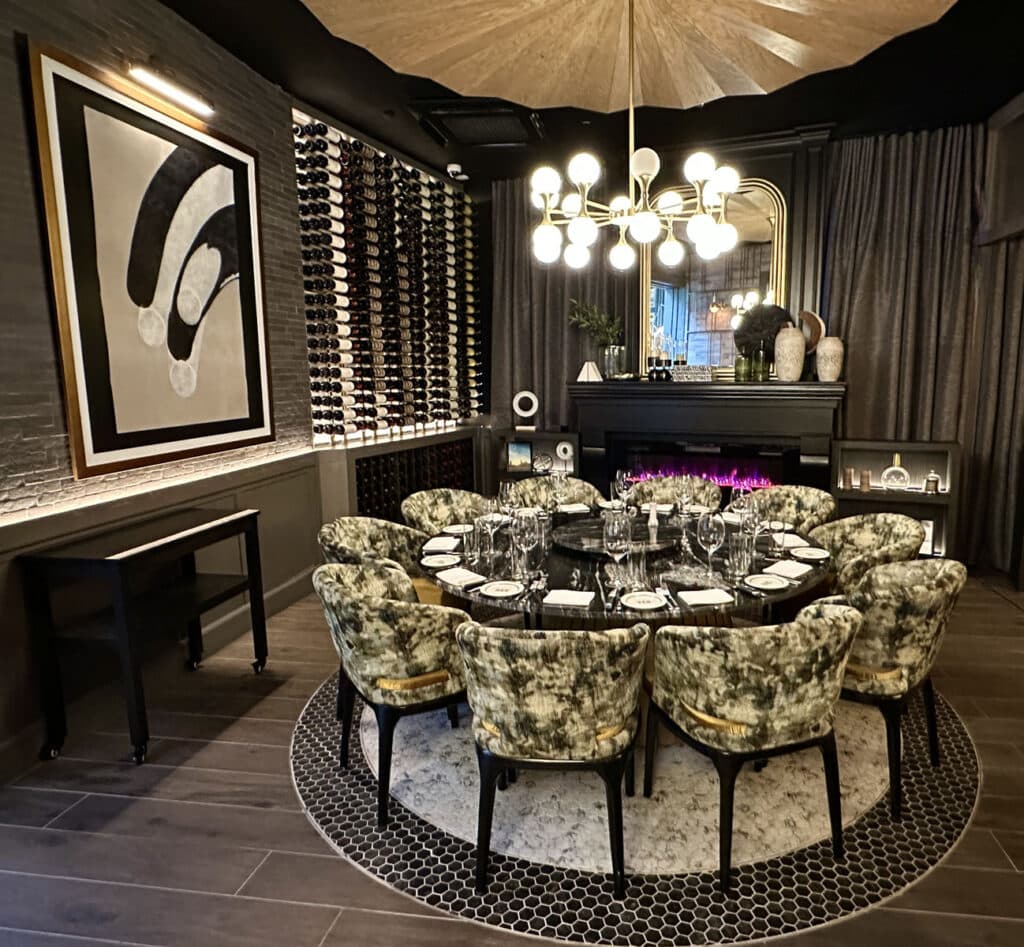 Chef Thomas Minchella leads the culinary team at H&W and has served as Norsan Restaurant's Executive Corporate Chef since 2020.
Chef Minchella, formerly the Executive Chef of McKendrick's Steakhouse, looks forward to the opening and sharing his menu and creations with guests. He states, "Creating delicious food is my passion, creating a culinary staff is my ambition, and creating guests is my love!"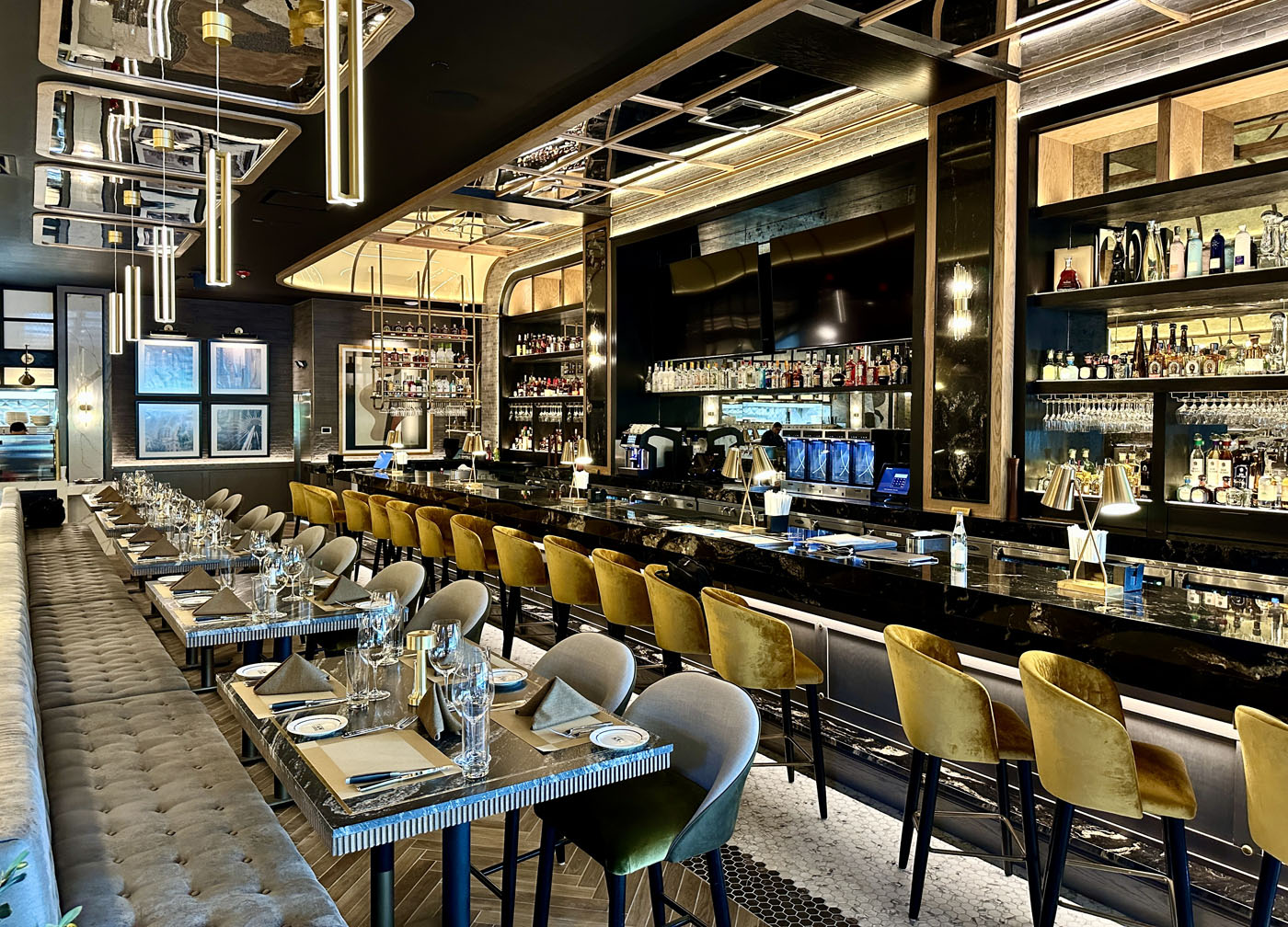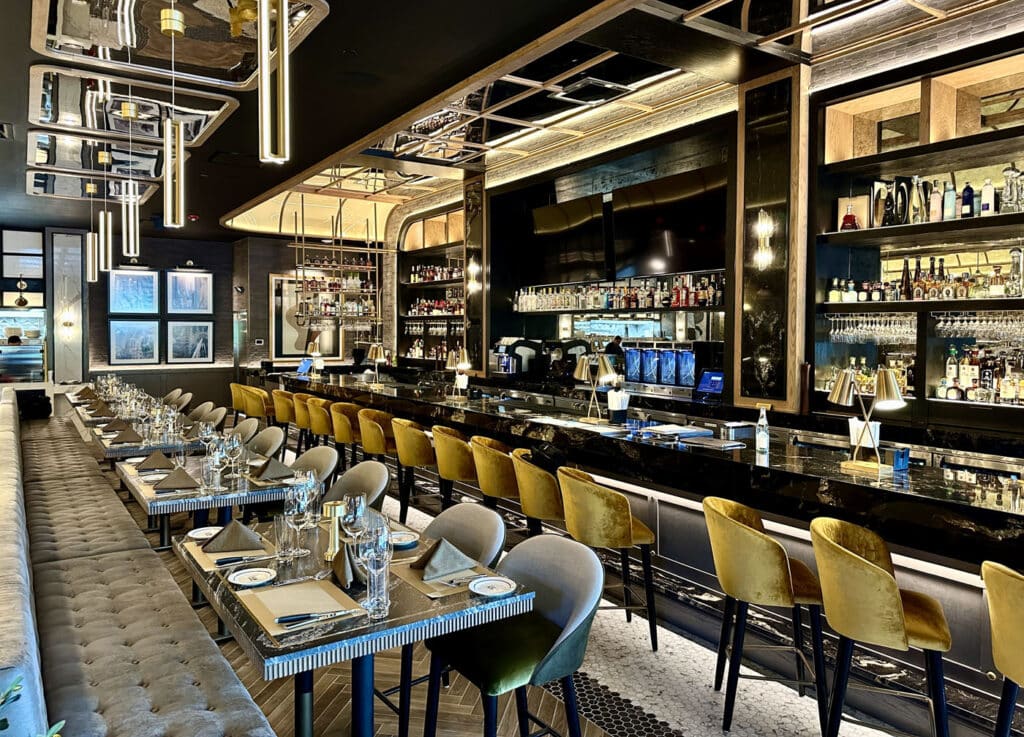 Norsan CEO Norberto Sanchez shares, "We are very excited to open our new concept H&W Steakhouse. Taking center stage at H&W will be handpicked premium steaks and a fantastic array of seafood offerings. Our hospitable and professional service team has one goal: to make our guests feel at home."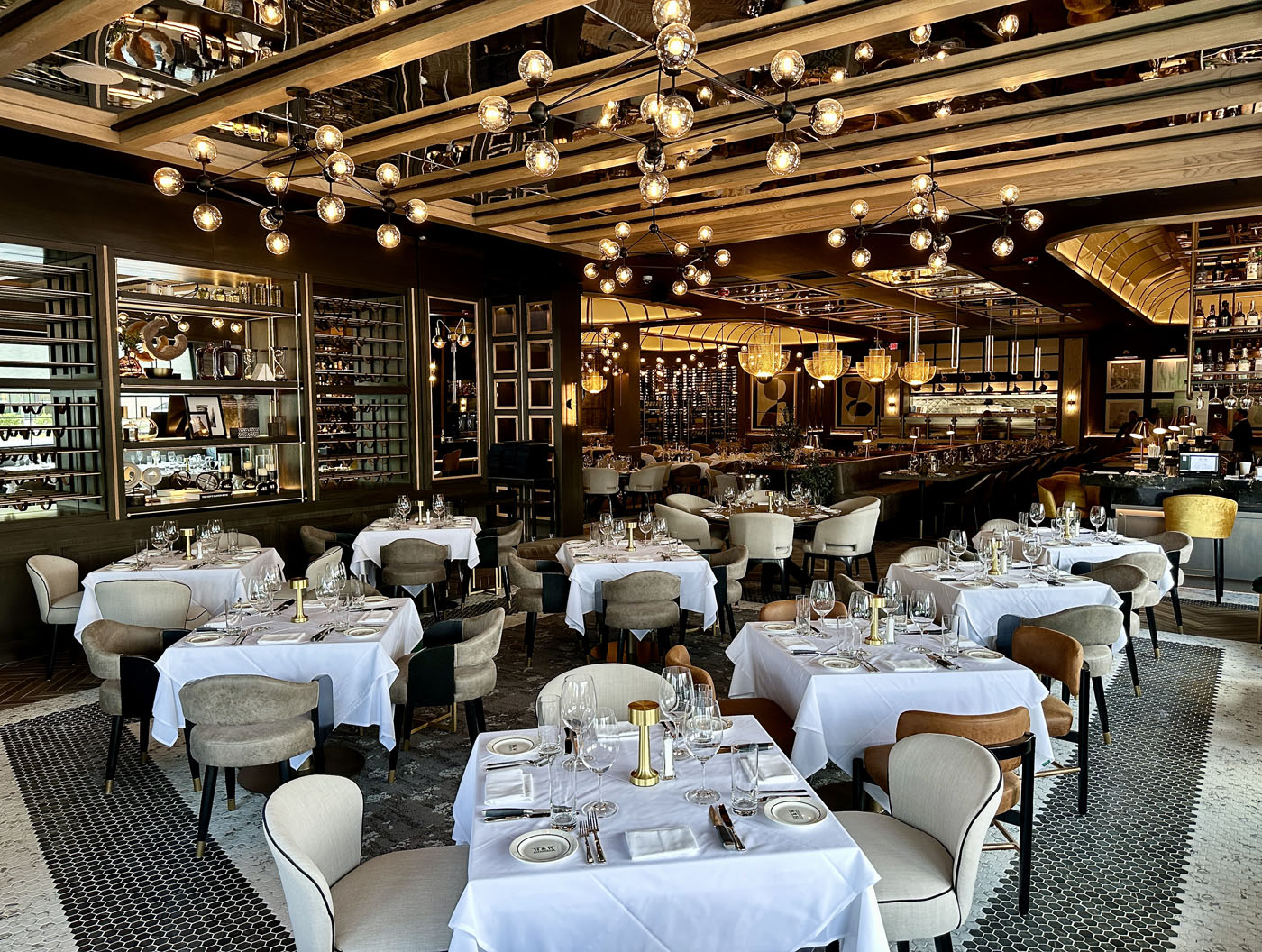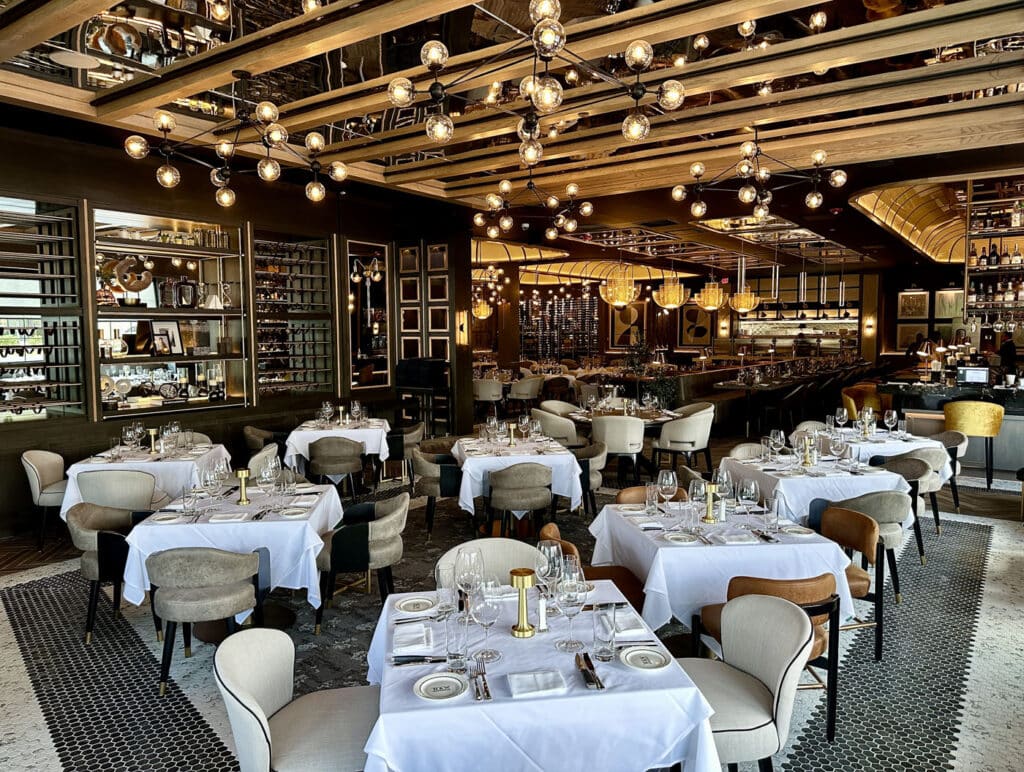 ---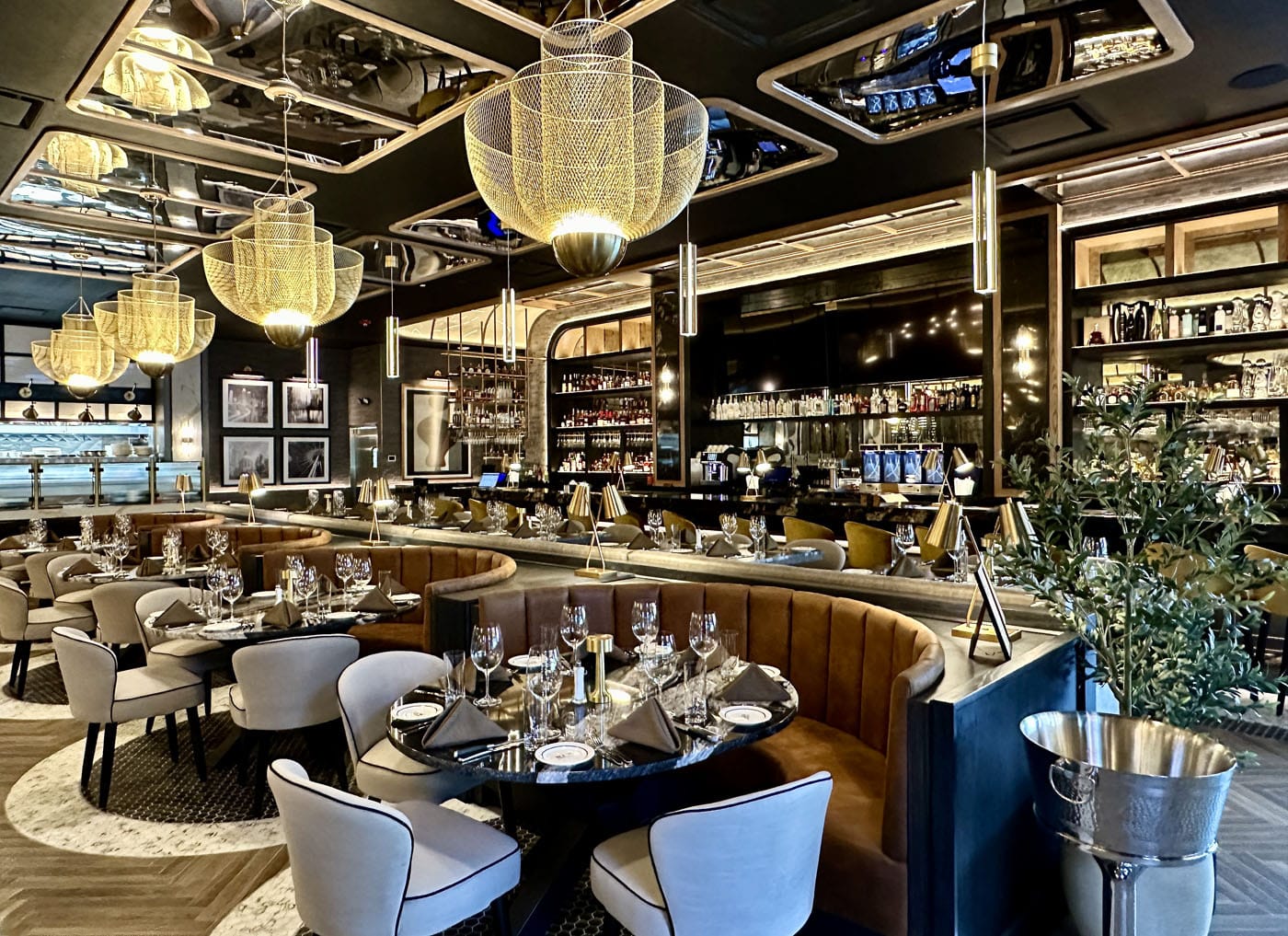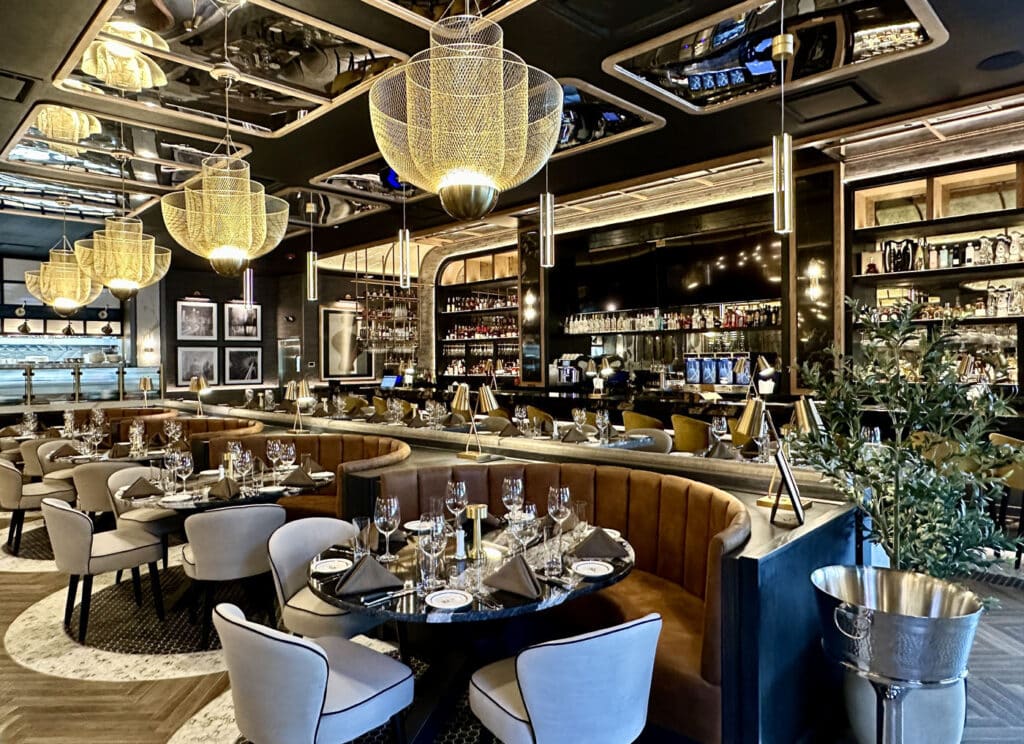 H&W will soft-open late September with a limited number of reservations available.
Reservations will be available via Opentable and directly through the restaurant. Follow along on Instagram for the official opening date and ongoings @hwsteakhouse.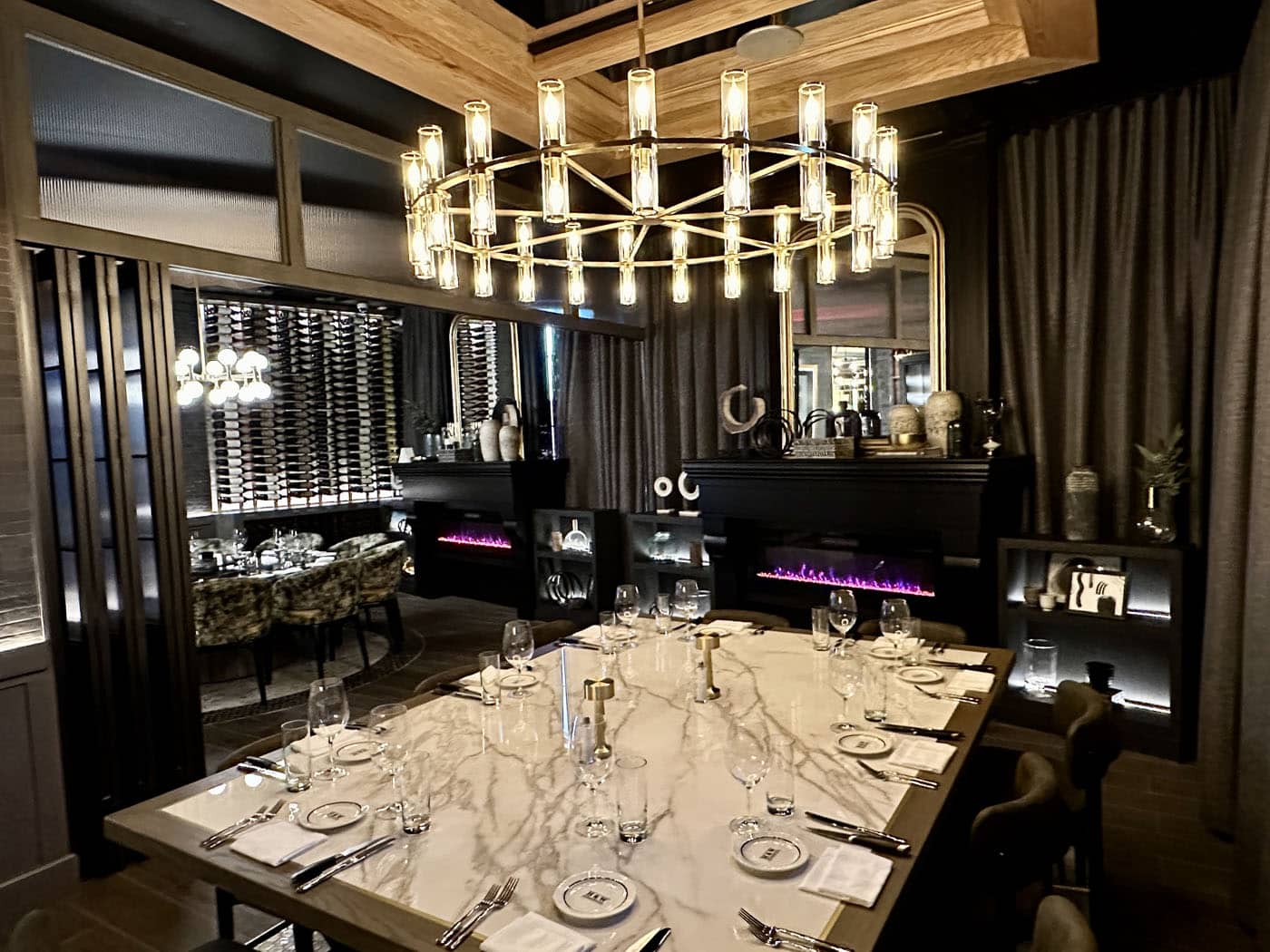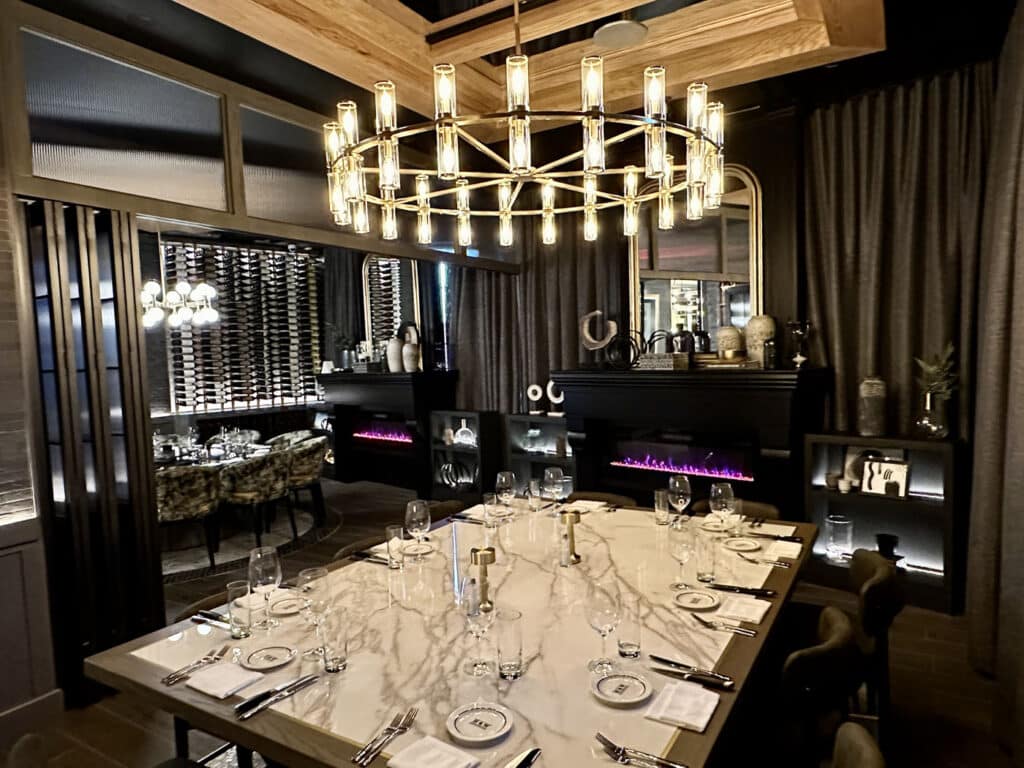 ---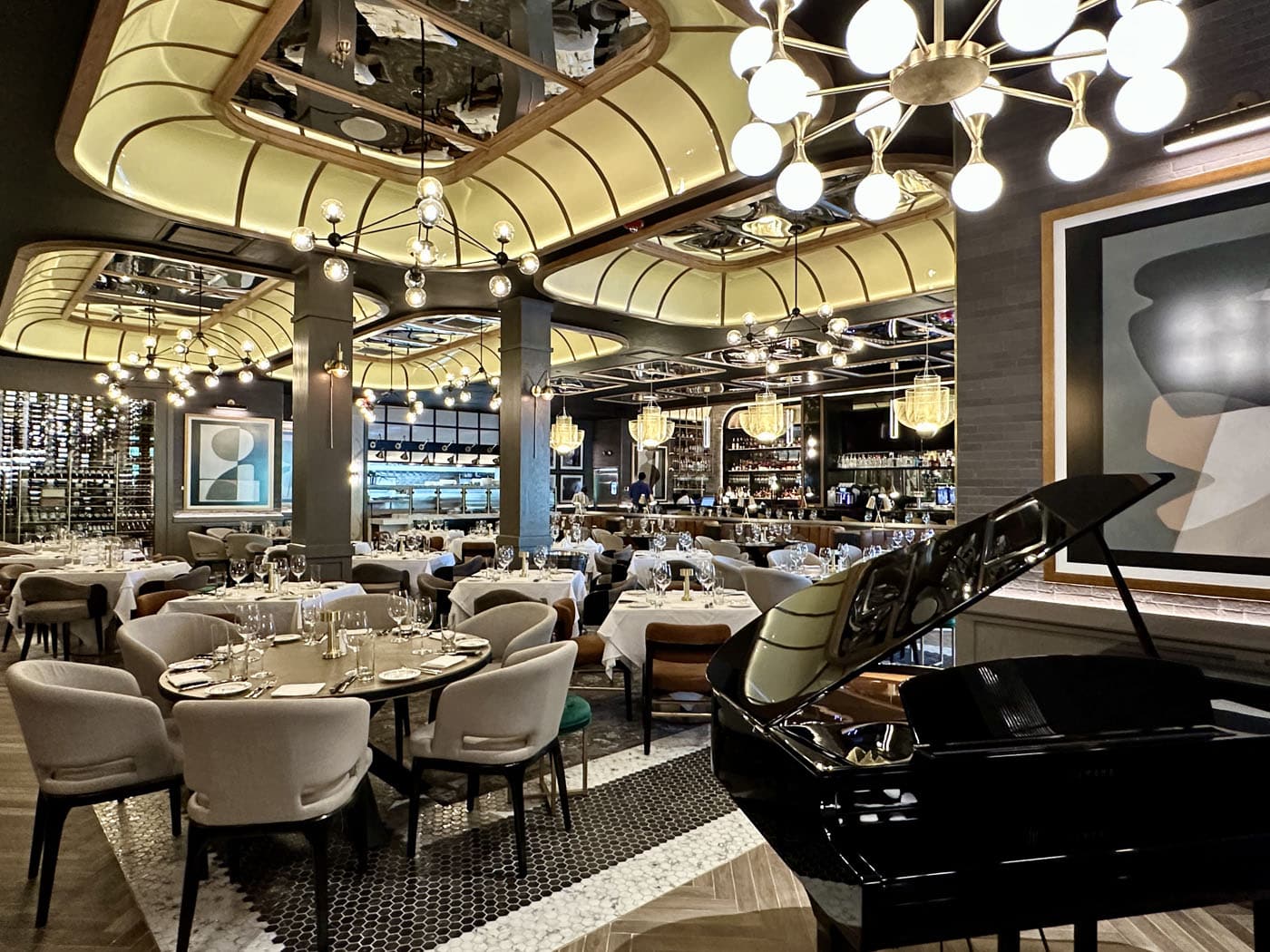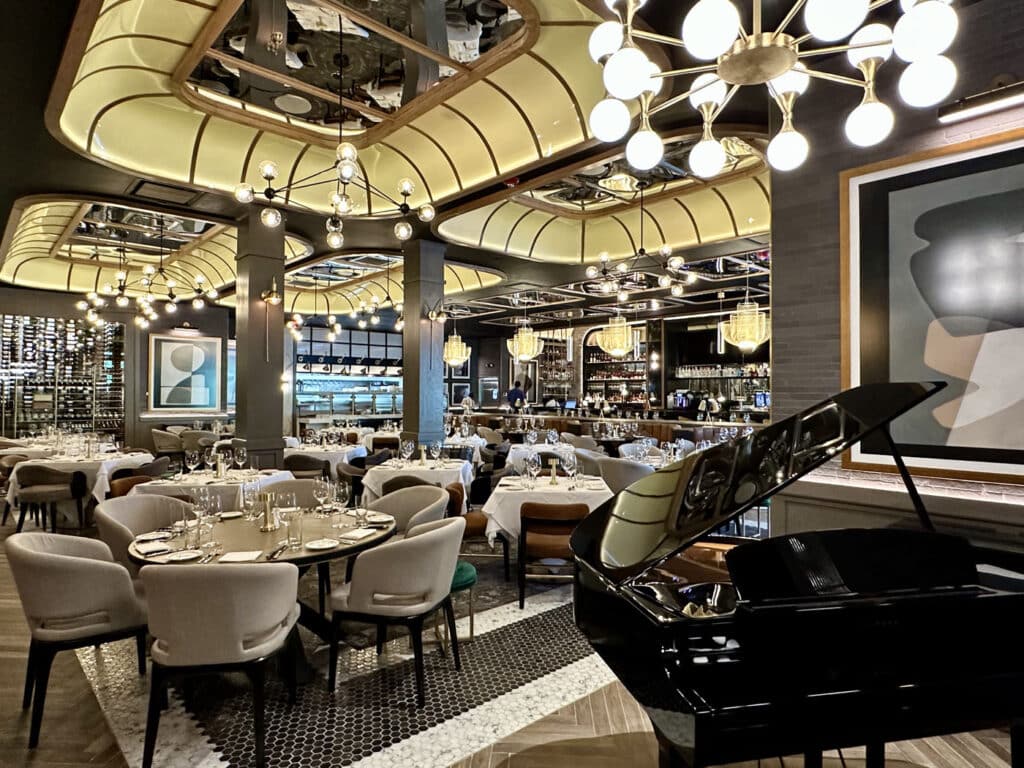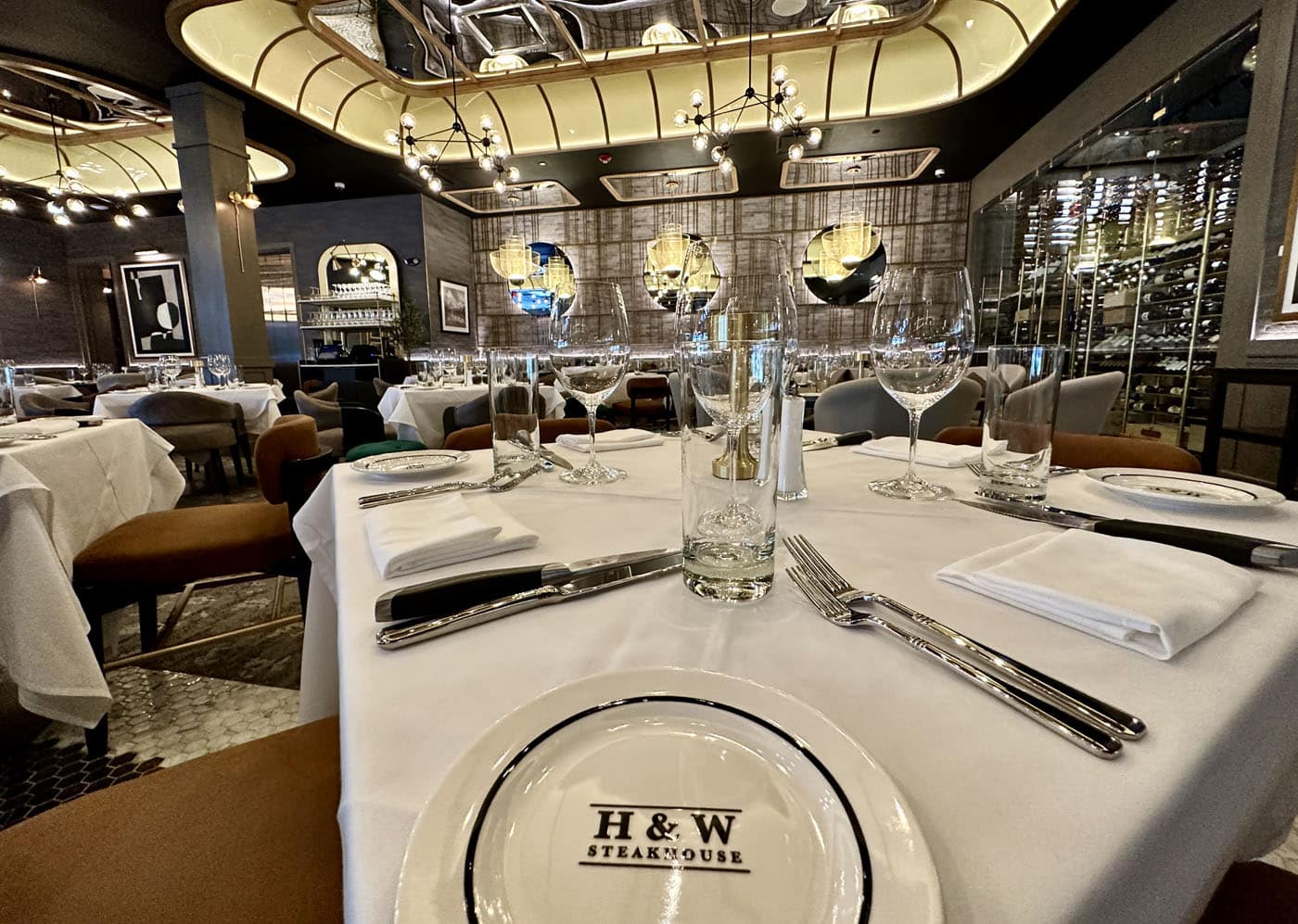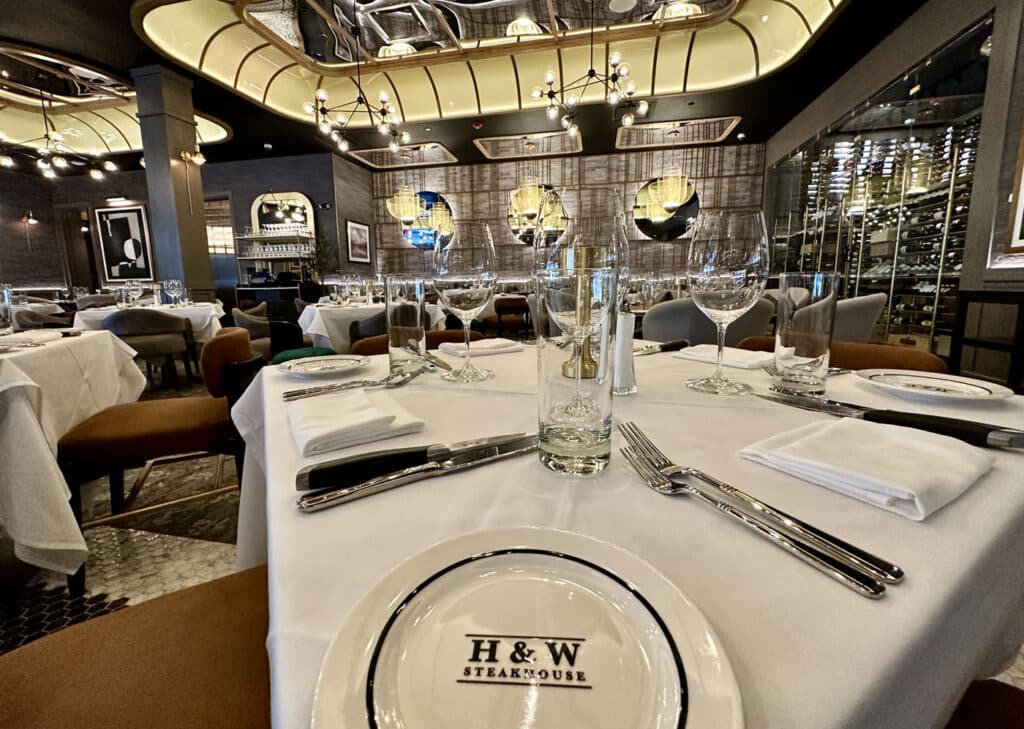 Source: H&W Steakhouse
Photography by Bruce Johnson

Shah's Halal Food Celebrates Opening in Peachtree Corners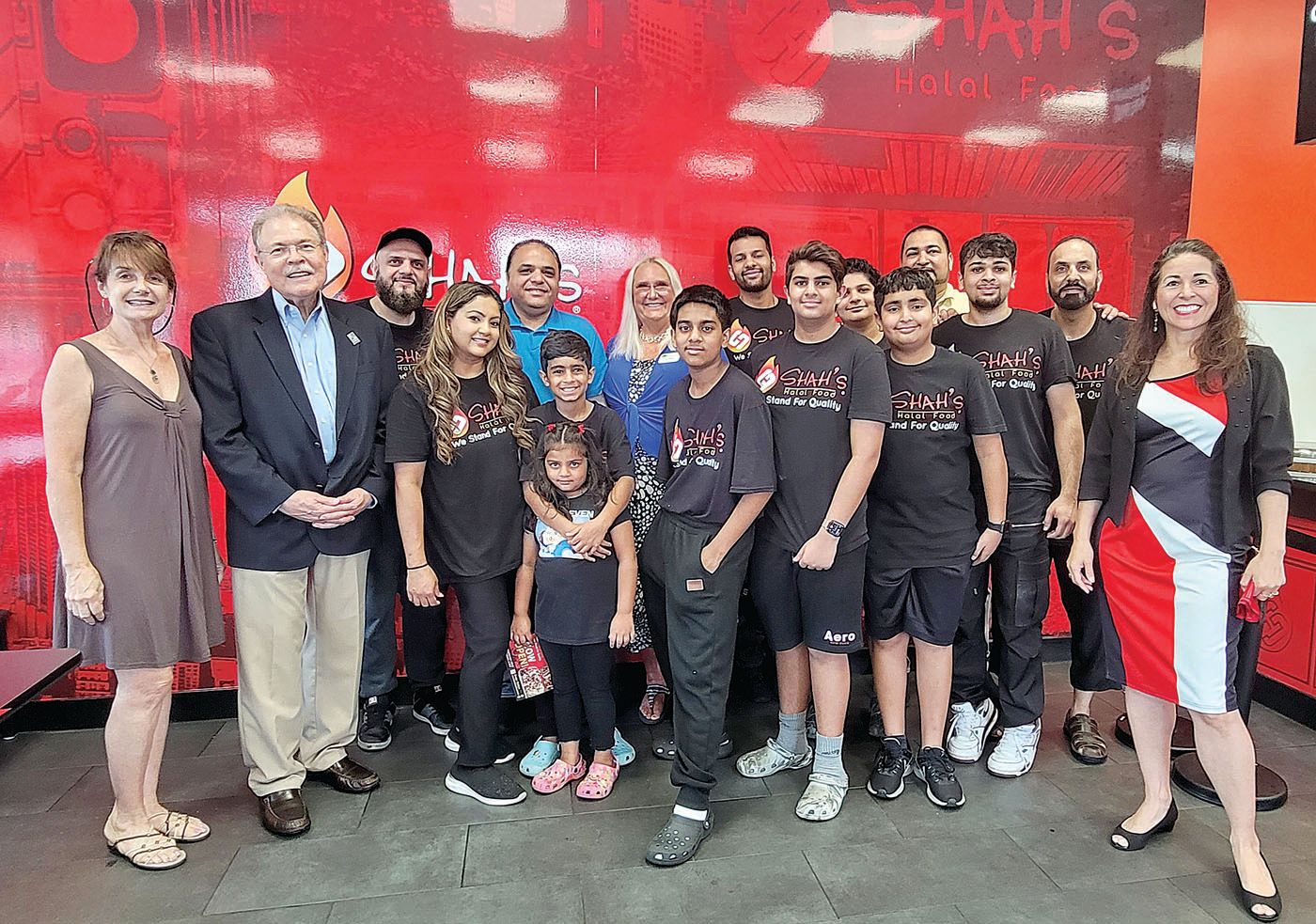 Mayor Mike Mason, Peachtree Corners Business Association (PCBA), business professionals and community well-wishers joined the Hameed family, owners of Shah Halal Food, and staff to celebrate the opening of its new Peachtree Corners restaurant with a ribbon-cutting celebration and lunch event.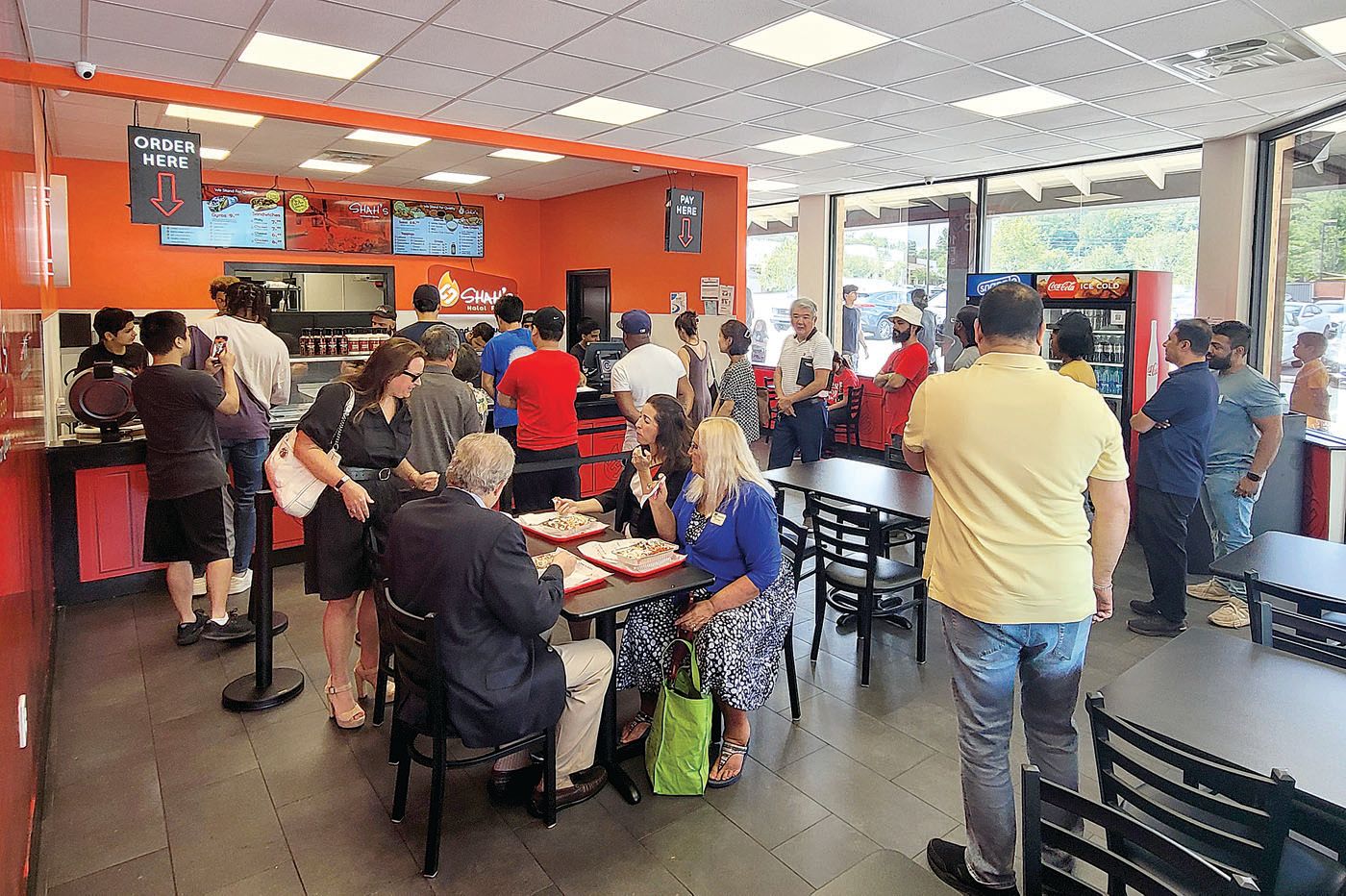 Khurran (Kay) Hameed shared, "At Shah's Halal, we take pride in offering the highest quality, most authentic and delectable halal cuisine at a fair price. We are excited to bring our exceptional dining experience to Peachtree Corners." 
In addition to dining services, Shah's Halal also offers to-go orders and catering for special events.
Mayor Mason, along with PCBA Board Members Lisa Proctor, Allison Reinert, Suzanna Martinez and local business supporters were on hand.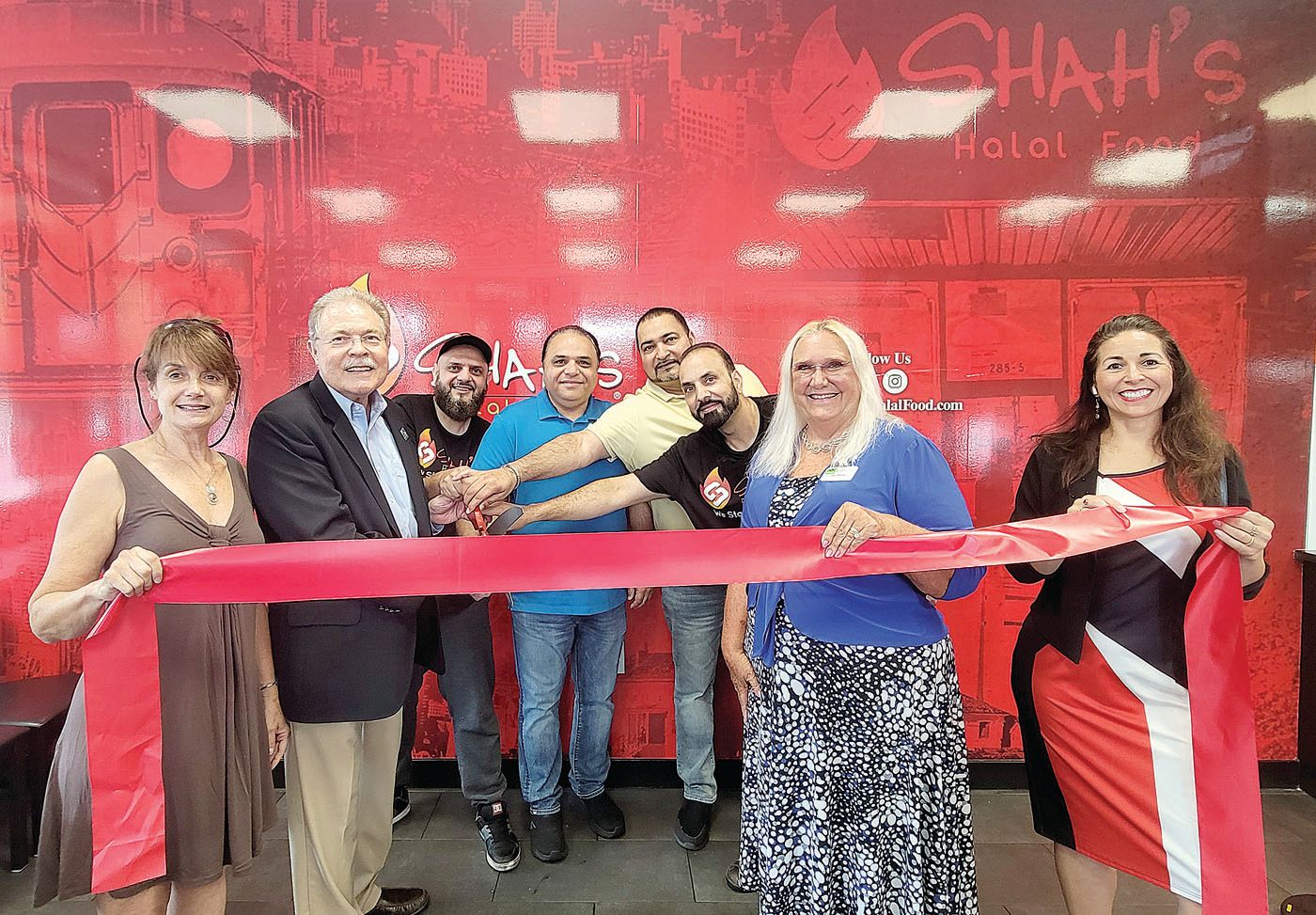 "The city council and I are delighted that you have chosen Peachtree Corners for your business location," said Mason. "We are pleased to have this new restaurant available as part of our business-friendly city."
Shah's Halal Food is located at 5450 Peachtree Parkway, Suite 8B, in Peachtree Corners. Check them out at shahshalalfood.com/peachtree-corners/ or call 678-292-6426 to find out more.