Professionals and teams that help our city thrive
With a hot real estate market, you want an agent who not only knows the area but is invested in it. Peachtree Corners Magazine looks at some locals who are the best in the business and have the interests of the community at heart.
The Terri Hayes Team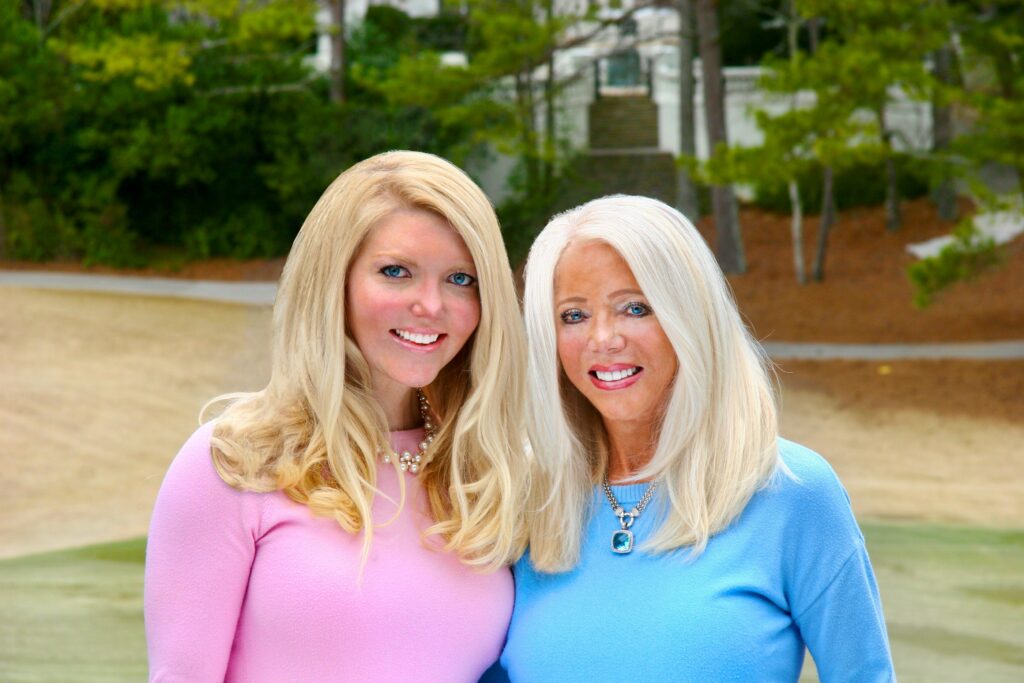 The Terri Hayes Team loves helping buyers and sellers and has earned a reputation as one of the most trusted and fastest-growing independent real estate companies in North Atlanta.
"We are so proud to be ranked No. 1 in our profession with a Five-Star rating from our former clients. Having a team of exceptional Realtors standing beside you and protecting your best interests is what sets The Terri Hayes Team apart," said Terri Hayes, managing broker and owner of Executive Home Sales.
"Whether you are a buyer or seller, you can trust and rely on us to help you in every step of the process. When it comes to real estate, our goal is to get you the most value and fastest result when selling, or negotiate the best deal for you when buying," she added.
Hayes is a Certified Luxury Home Marketing Specialist. A graduate of North Carolina State University and former homebuilder, she has been a licensed broker since 1980 and has handled more than $1 billion real estate sales in Atlanta. Formerly, Hayes was the #1 Agent at Metro Brokers GMAC, a $1.5 billion company.
Her many roles include founder and owner of Executive Home Sales Inc. since 1995. Hayes is also a member of Graduate Realtor Institute, the Institute for Luxury Home Marketing, The Atlanta Board of Realtors and The National Association of Realtors, as well as the Charity Guild of Johns Creek.
Another member of the team, Laura Hayes Reich, is an associate broker and licensed broker who has been serving families since 2004. She has 17-plus years' experience as a real estate agent and has been voted "Best Realtor under 40." She's also a member of the Institute for Luxury Home Marketing, the Atlanta Board of Realtors and The National Association of Realtors.
Hayes Reich is a Certified Luxury Home Marketing Specialist and a Certified Pricing Strategy Advisor. She graduated from the University of Georgia and is a member of Sigma Kappa Sorority as well as The Charity Guild of Johns Creek.
The Terri Hayes Team sponsors many local organizations through fundraisers for schools, football, baseball, basketball, golf and tennis.
"The 30-plus years of proven experience gives us the power to provide you the highest quality of service that will absolutely make the difference," Reich said.
Kelly Kim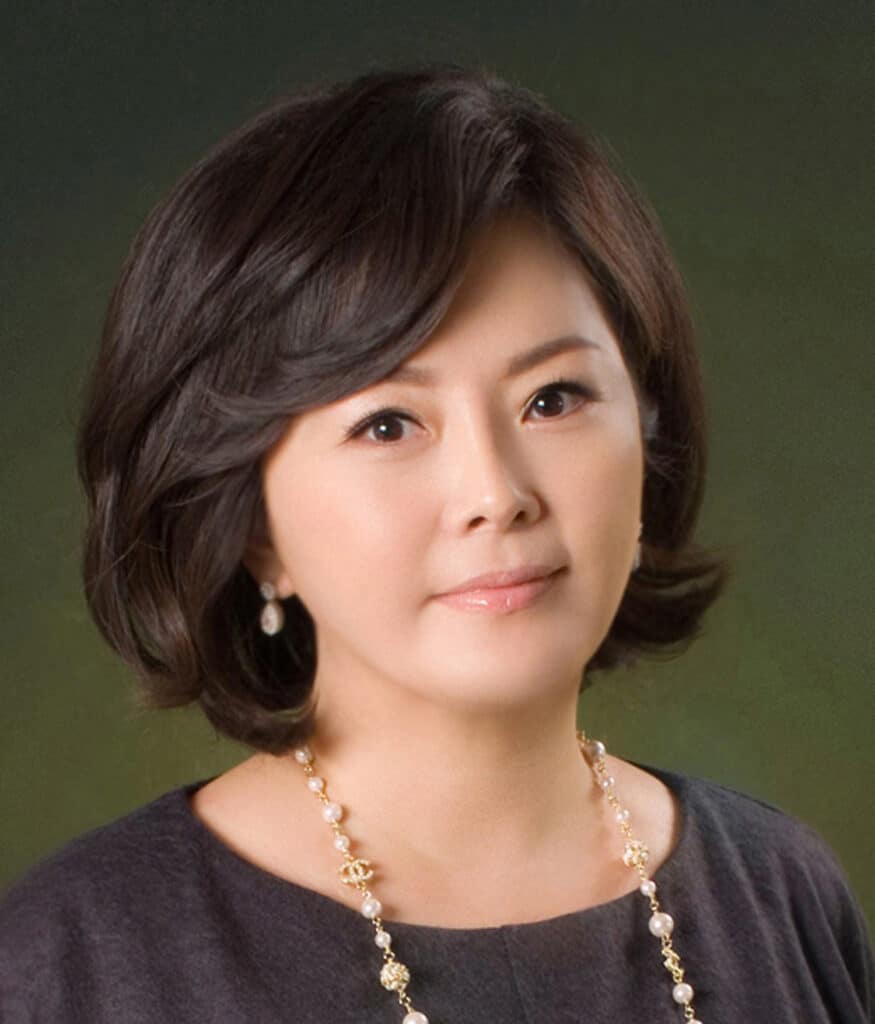 Kelly Kim is a team lead with Ansley Real Estate. She was born in Seoul Korea and her parents immigrated to the U.S.in 1977. Since then, she's lived in Georgia. Kim attended Stone Mountain Christian School and Boston University.
She began her career in real estate in January 2013. "I have a passion and motivation to drive to the top and be the best at what I do," Kim said. "I have closed more than 500 homes since I started, and I have done a lot of new constructions as well as resale homes."
During the pandemic in 2020, Kim started the Kelly Kim Team, which now has nine licensed agents, including herself."We have multi-language speaking agents, including Chinese, Japanese, Hindu, Korean and Vietnamese — and, of course, English as well," she said. "We're a global team."
Kim has been a top producer since 2014, and she is recognized as a reputable top-producing agent in the real estate industry. In 2021, Kelly Kim Team was a No. 1 Team for volume and units companywide. The team closed 185 units.
When not providing top-level service, Kim loves to travel, work in the garden and decorate houses. "I believe I was born to be a real estate agent," she said. "I love what I do, and I am great at it. I'm bilingual; I speak Korean and English fluently. I also have great experience with remodeling houses."
The Nancy Minor Team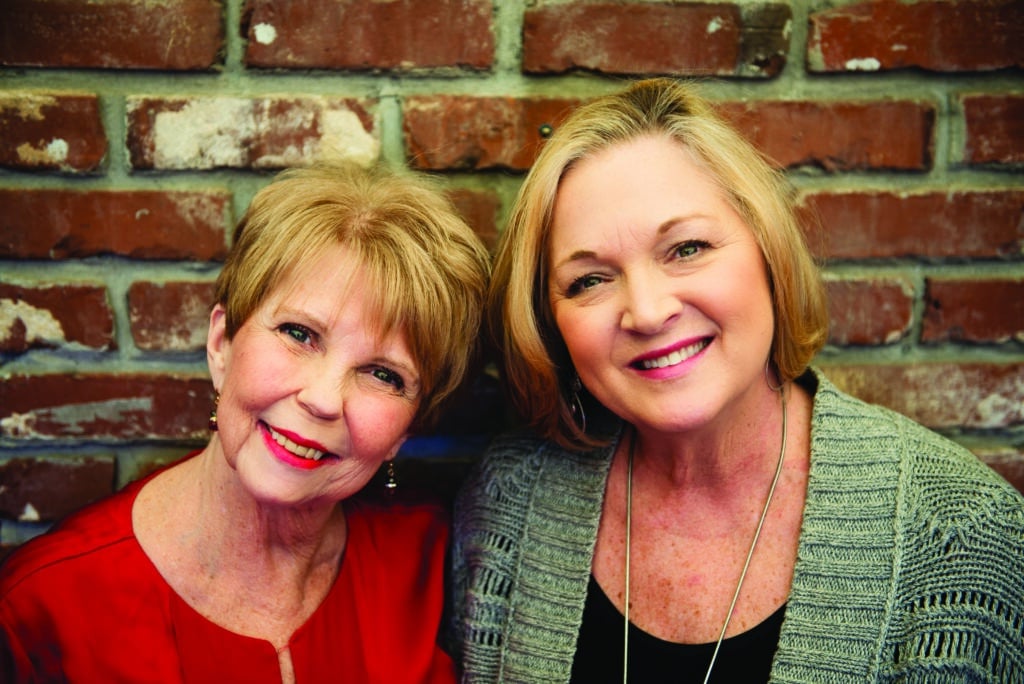 For over 30 years, The Nancy Minor Team has had the honor of helping thousands of families buy and sell their Peachtree Corners homes. It has been a wild ride over the years, with markets where sellers saw their equity plummet and markets where they saw them soar.
The team sells all over metro Atlanta, but its heart is in Peachtree Corners. "Our core belief is to do the right thing, and do not just say it, live it," Nancy Minor said. "We believe in giving back to the community. It is wonderful to help so many of our local charities and to be affiliated with the Y."
Minor is proud to have worked with like-minded agents who are strong, caring people. Every past member made the team better, and the agents on the team today are among the best: Ed Mitchell, MJ Westbrook, MaryAnne Burke and Fehmida Anwar.
After more than three decades as the team leader, Minor felt a change would be great for the team and for their clients. Minor asked team member Laurie Rogers to join her as her business partner.
Rogers had been an outstanding agent. With eight years of experience, she shares the same values and core beliefs. She is a strong leader and together, their business is soaring. Rogers lives in Peachtree Corners and has been involved for years with the community.
Other members of the team include Becky Paterni, the office manager, who has been the rock and ensures that clients have a successful experience. Nancy's daughter-in-law, Rhea Minor, is a virtual assistant and in charge of finance and implementation.
The team has consistently been tops in production. Minor and Rogers are proud of their real estate growth, but they both feel the need to give back as a way of showing gratitude for a career that has allowed them to be involved in their city.
The Nancy Minor Team sponsors local schools, Norcross Coop, Fowler YMCA, Merry Market, Peachtree Festival, Norcross Festival, Veteran's Monument and Norcross basketball and football. Nancy Minor is past chairman of the Fowler YMCA and recipient of the Y Volunteer of the Year Award. The team is also the winner of the Star award from United Peachtree Corners Civic Association (UPCCA).
The business success that The Nancy Minor Team has enjoyed would not be possible without her family's support. Minor's husband Sid has been a technology leader and was the reason The Team was among the first to have a website with photos.
Her two boys had to put up with pizza every night and did not even know their mom could cook. They never complained because they knew their mama was doing important work helping people with their biggest investment. 
Minor said that it is exciting to be part of a city that is thriving — and a city that people want to call home.
The Richards Team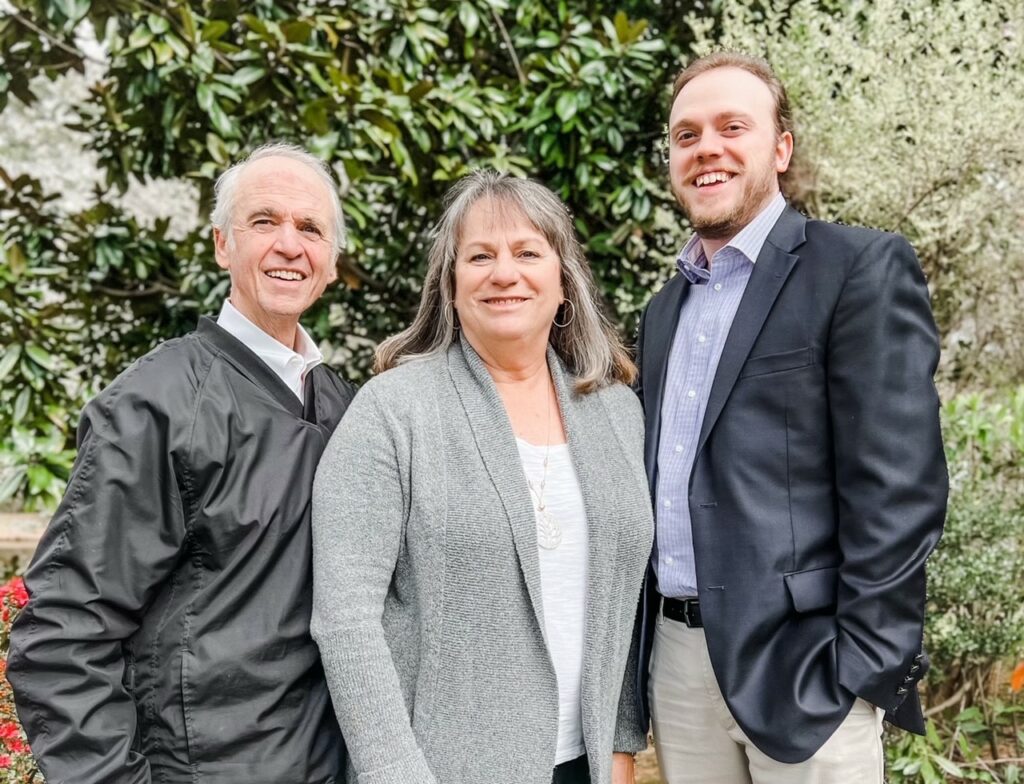 The Richards team is comprised of two generations of successful Realtors — Marsha, Ned and Johnny Richards — with Keller Williams Realty Chattahoochee North, located in The Forum. They have over 35 years of experience and are well-regarded for their knowledge and expertise with residential buyers and sellers, especially in the Peachtree Corners area.
The Richards Team holds several distinctions, including Certified Luxury Home Marketing Specialist, Certified Residential Specialist and Active Residential and Multi-Family Investors. Other notable achievements are a Phoenix Award, Active Life Member in the Million Dollar Club and a role in the KW Agent Leadership Council.
Marsha and Ned, both graduates of Georgia State University, have been residents of Peachtree Corners for 30-plus years and raised their three children here. Their son Johnny graduated from Stamford before joining his parents on their career path.
The Richards have been supporters of Wesleyan School and Norcross High School, and enjoyed many years of ALTA tennis, Rotary Club and coaching various youth activities. They are also members of Peachtree Corners Baptist Church and the Robert D. Fowler Family YMCA.
Alan Kaplan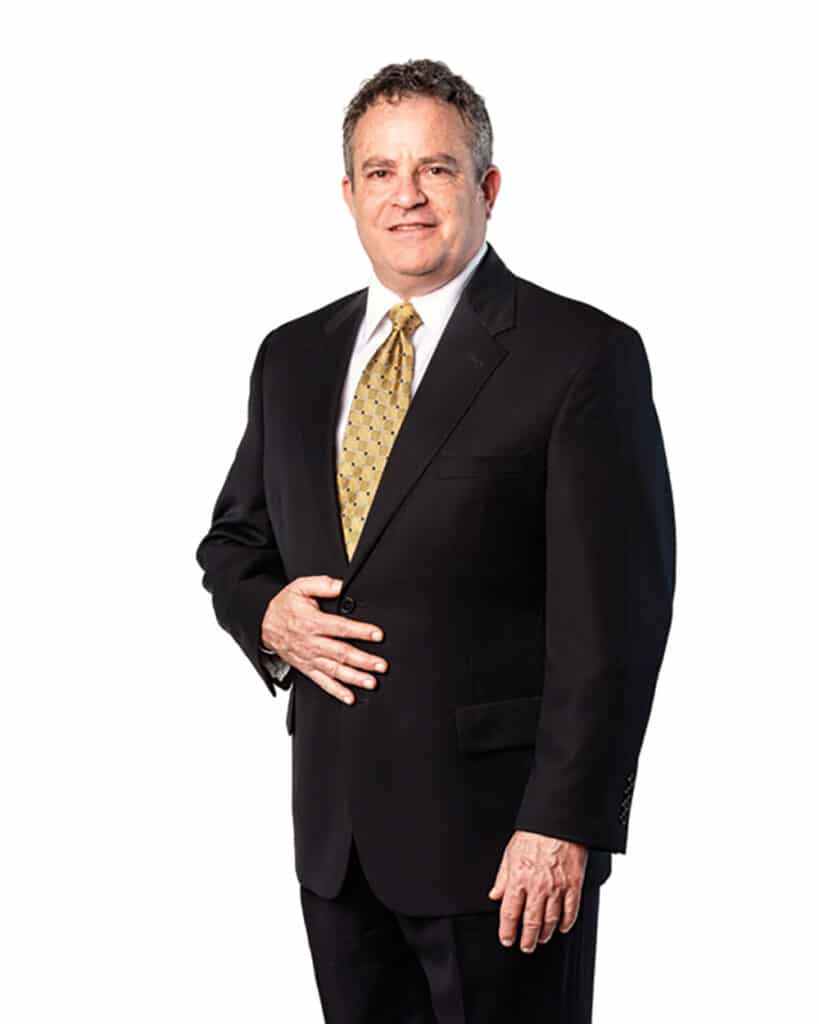 Recognized as a top-producing Realtor with Atlanta Fine Homes Sotheby's International Realty, Alan Kaplan takes pride in being highly knowledgeable of local market trends. He maintains a Global Real Estate Network to assist clients relocating nationally and abroad.
The son of a military officer, he moved frequently in his younger years. Kaplan has over 30 years of professional experience, including serving as a Special Agent with the Georgia Bureau of Investigation for 12 years, where he led several high-profile investigations, and enjoyed assignments with the FBI, Secret Service and U.S. State Department.
Kaplan is very passionate about serving others. He is actively involved in our schools and serves in a variety of organizations and boards, including as the Chairman of the City's Planning Commission and past Chairman of Gwinnett County's SPLOST Allocation Committee.
The proud father of two middle school boys, Kaplan coaches them in their professional TV and film careers. His wife Zhenia is from Kiev, Ukraine and the couple has been married for 21 years. They met in Belarus and have made Peachtree Corners their home for the last 20 years.
The Kaplans love their Catahoula leopard dogs, who make their family complete.
Hattie Cooper Best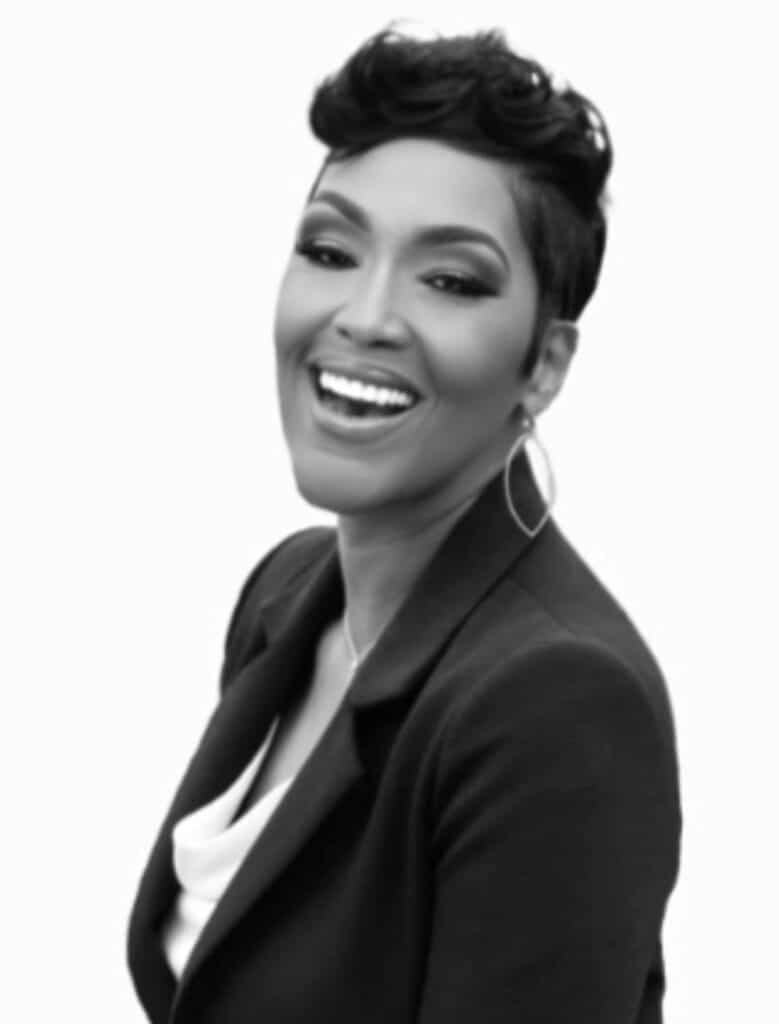 Hattie Cooper Best is a Sports and Entertainment Realtor® with Keller Williams Chattahoochee North at The Forum. She's a native of Stamford, Connecticut, a graduate of Howard University with a bachelor's degree in Business Administration and a Georgia State alumna with an Executive master's degree in Business Administration. She has lived in Peachtree Corners since 2020 with her son Jordan Green, an 8th grade student/athlete at The Wesleyan School.
A former software engineer, Cooper Best defines her approach to real estate as strategic, tech savvy and customer centered. She has a love for community service and is on a mission to teach families how to build generational wealth through real estate ownership and investment. In her spare time, she enjoys attending live music events, indulging in the city's best Sunday brunches (with mimosas, of course) and spending time with family and friends.
PCBA Awards $500 to Furkids at March Networking Event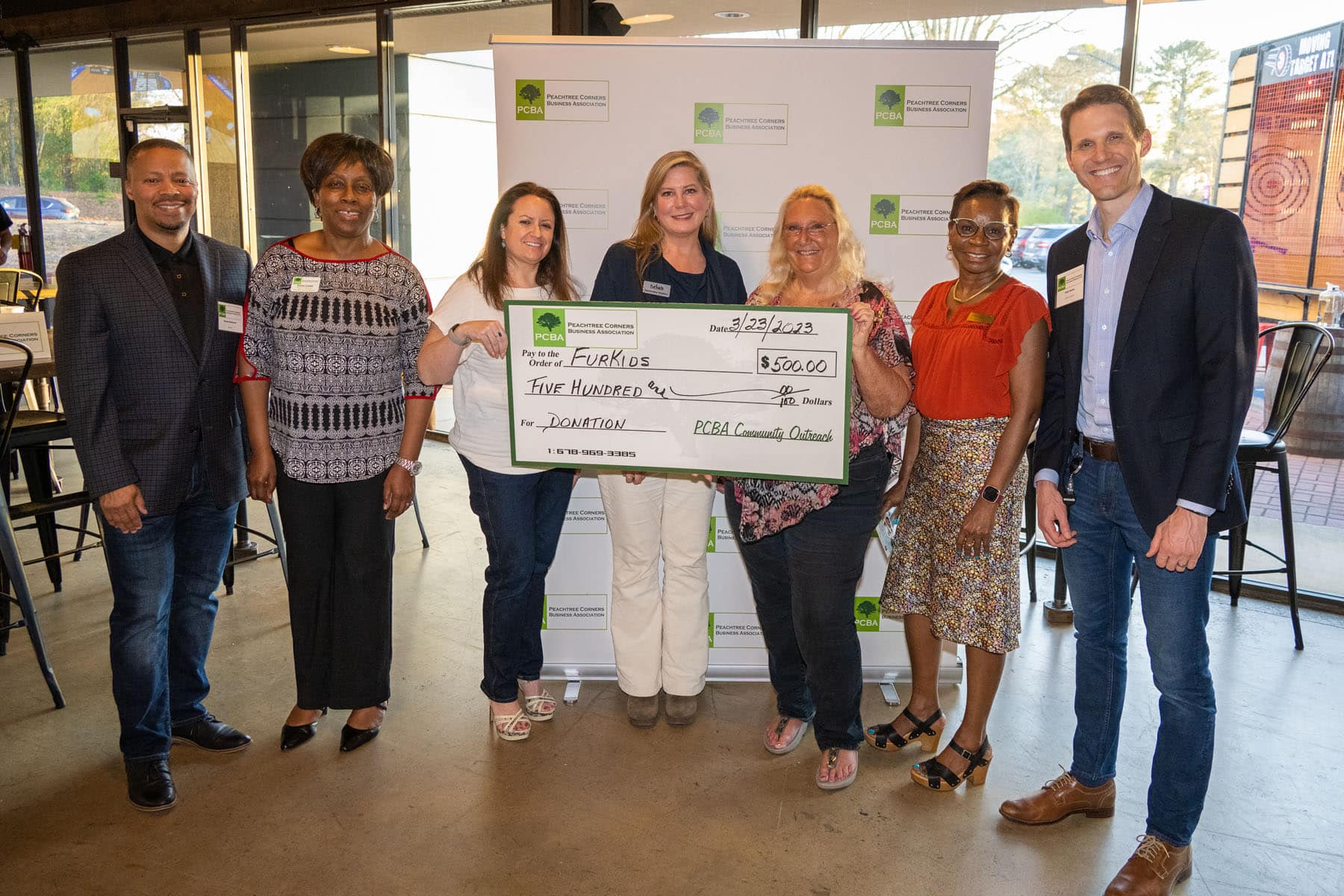 The Peachtree Corners Business Association (PCBA) March Business After Hours Event was action packed with opportunities for business networking at Anderby Brewing. Everyone enjoyed new cocktails and specialty beers while enjoying dinner from Latin Fresh as well as axe throwing from Moving Target ATL NE.
The PCBA also presented a check of $500 to Furkids in support of their efforts to care for animals while helping to find their forever homes.
"The PCBA is proud to donate a check for $500 to Samantha Shelton, CEO of Furkids in support of their efforts to rescue homeless animals, provide them with the best medical care and nurturing environment while working to find them a forever home," said Lisa Proctor, PCBA President.
"Our Outreach Committee and Board are impressed with Furkids' commitment to provide care and restoration for these special animals at their no kill shelters. With the PCBA's continuous commitment to supporting our community in a meaningful way, we are excited to be a small part of their efforts," she added.
Headquartered in Georgia, Furkids is a nonprofit charitable organization that operates the largest cage-free, no-kill shelter in the Southeast for rescued cats, and Sadie's Place, a no-kill shelter for dogs. Furkids also operates one of the only facilities in the Southeast dedicated to the care of FIV positive cats.
Furkids has rescued and altered more than 55,000 animals since its founding in 2002. Approximately 1,000 animals are in the Furkids program today, in the Furkids shelters, 10 PetSmart and Petco adoption centers, and more than 400 foster homes in the Atlanta area.
Funds for the PCBA Community Outreach program are raised throughout the year from PCBA membership, sponsorship and the annual charity event. Donations and scholarships are awarded at monthly events so members can learn more about these organizations.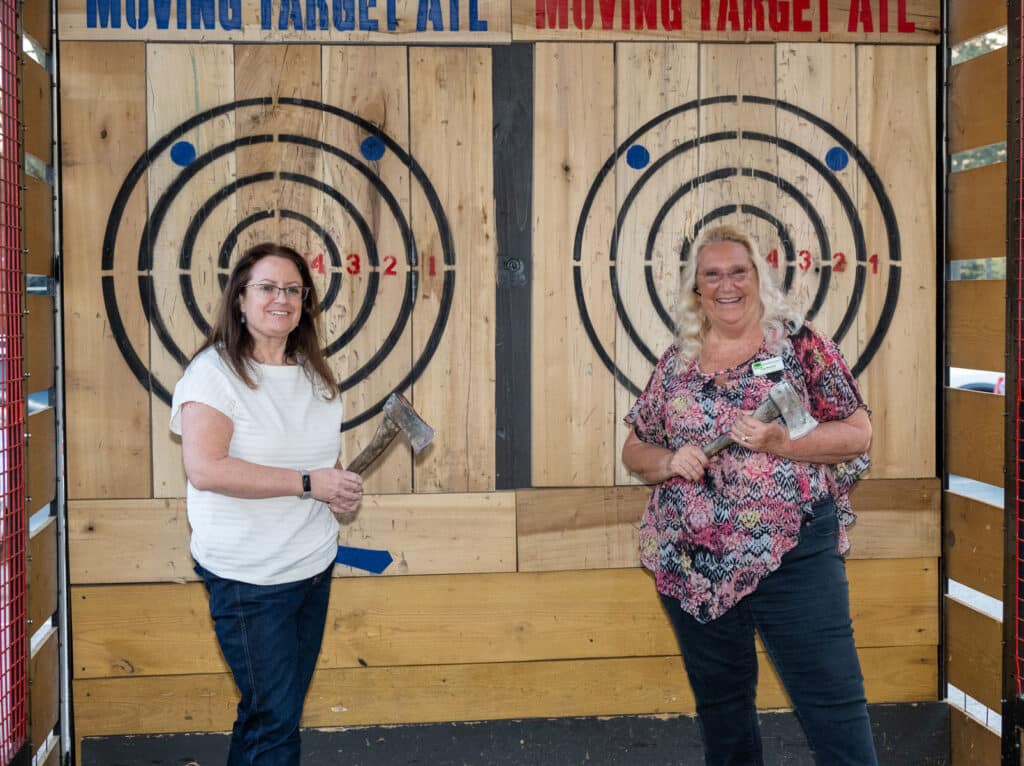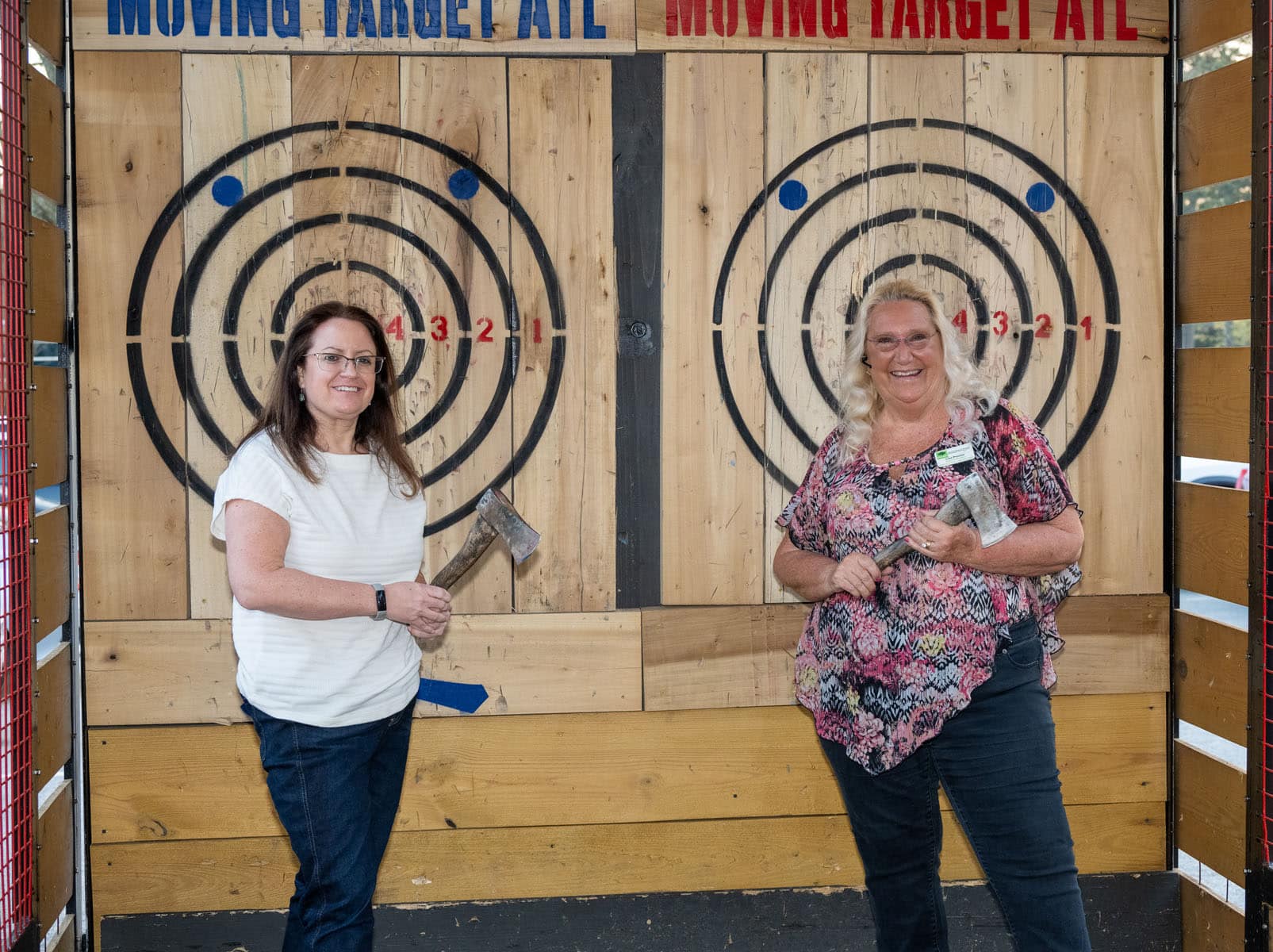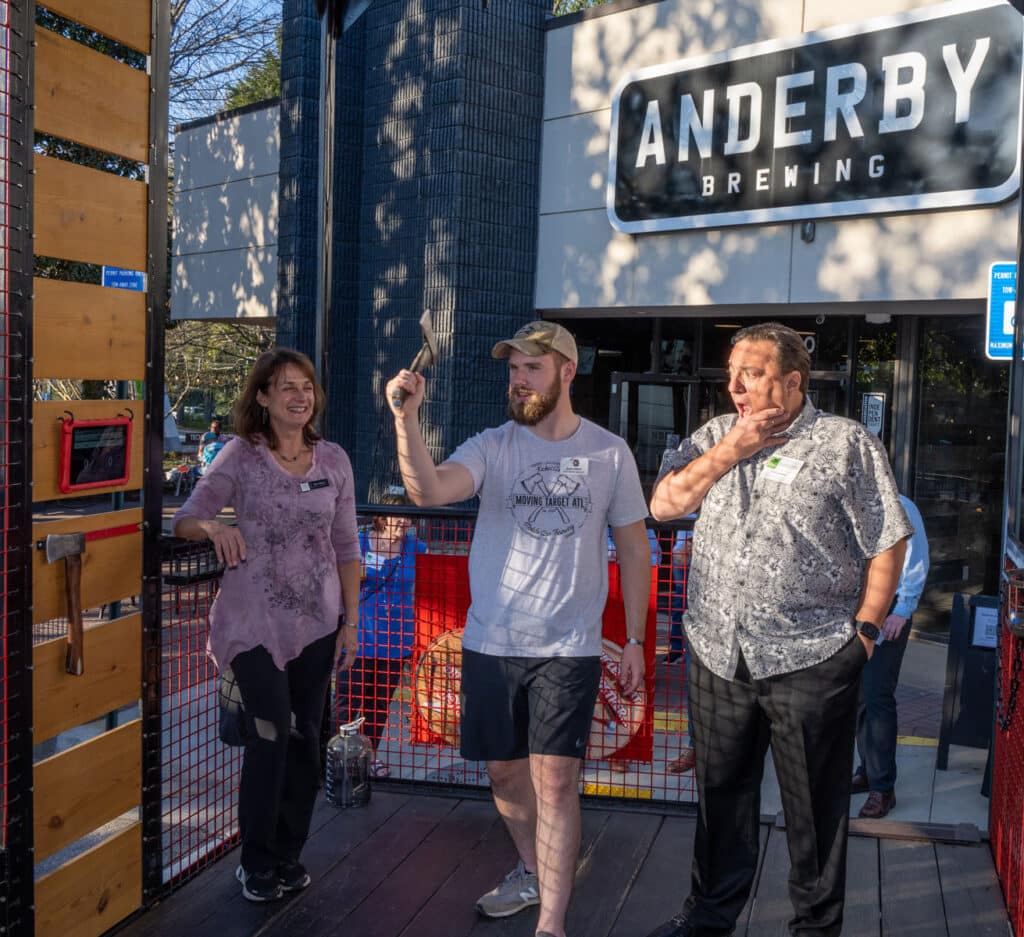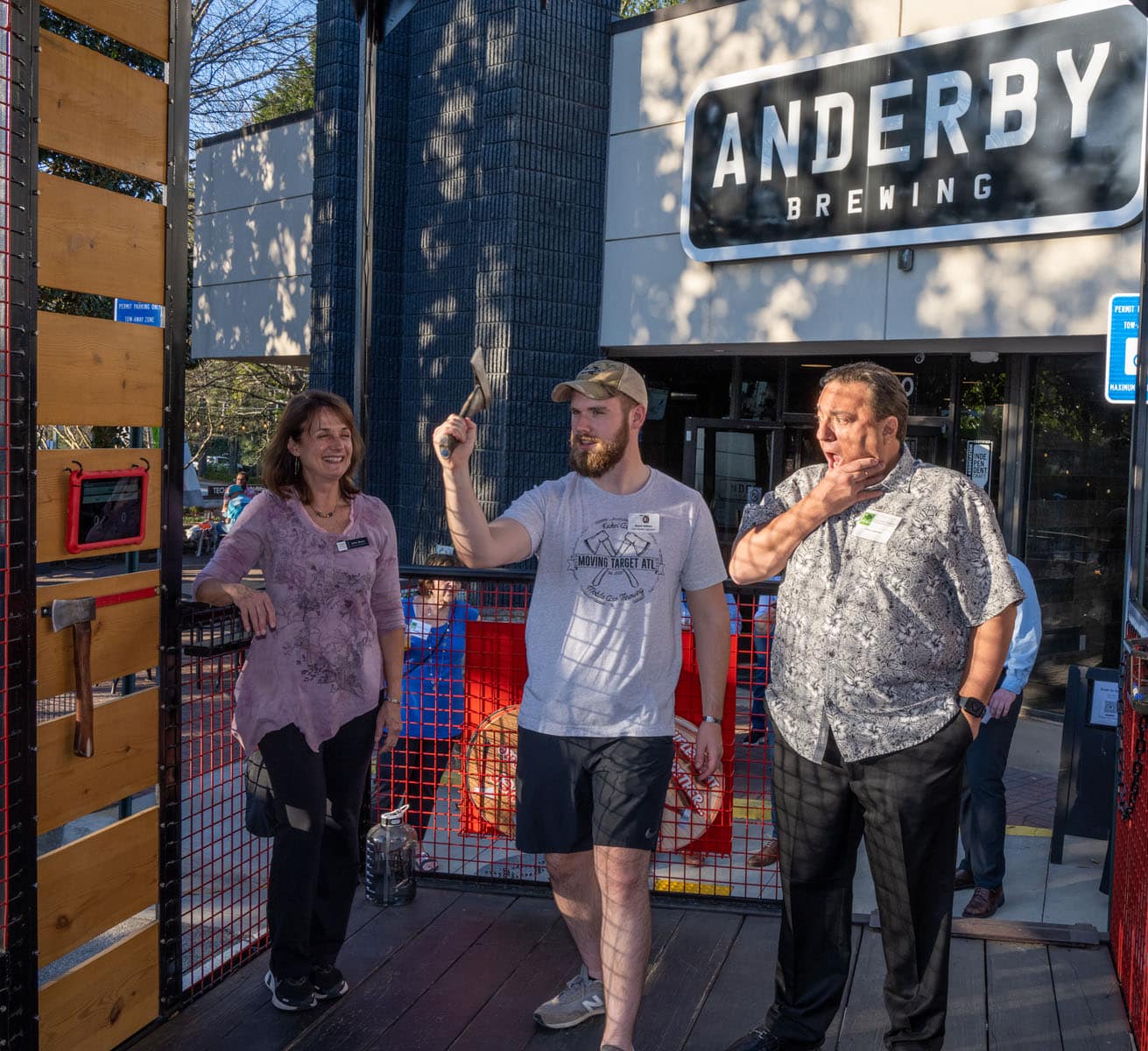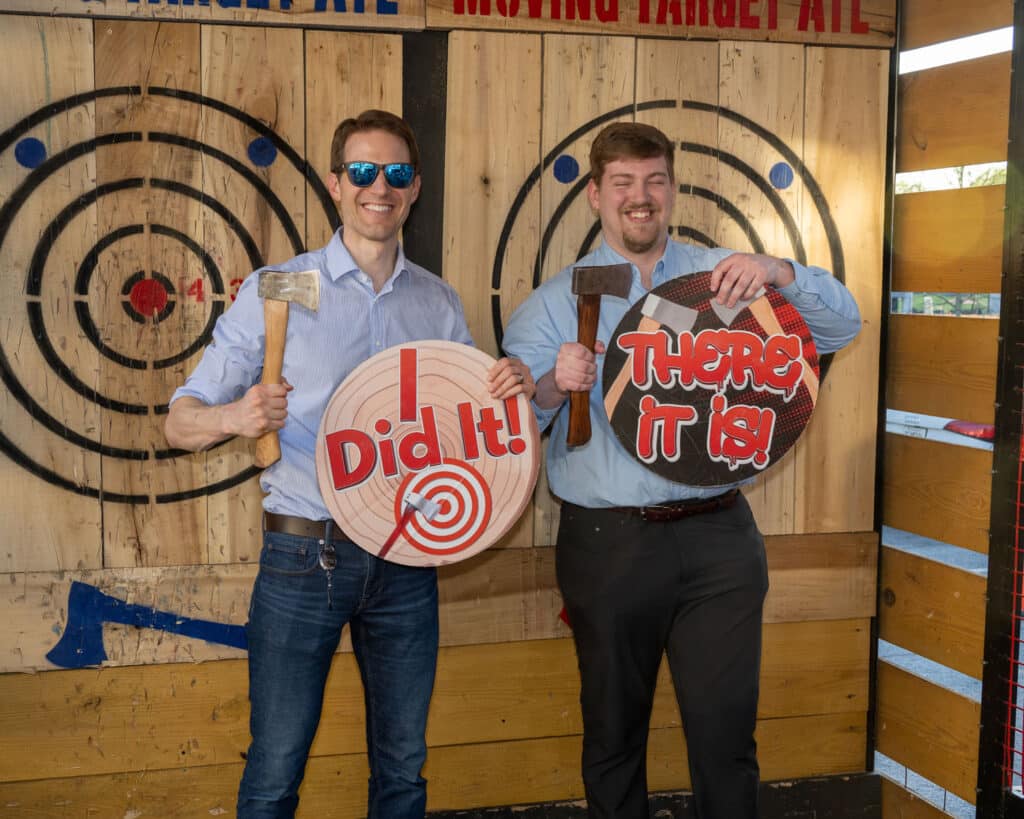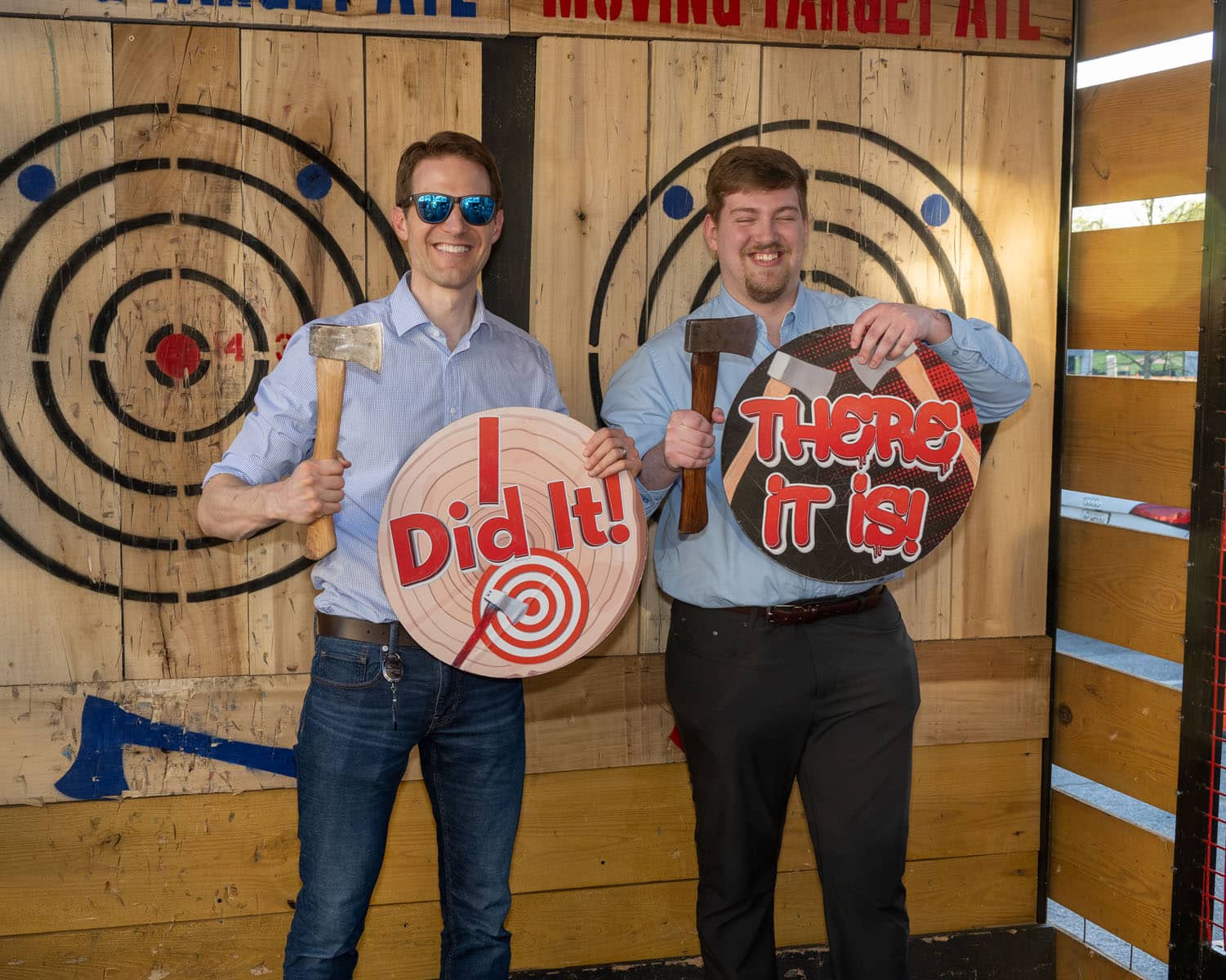 Shadow-Soft Joins Curiosity Lab as Startup Program Partner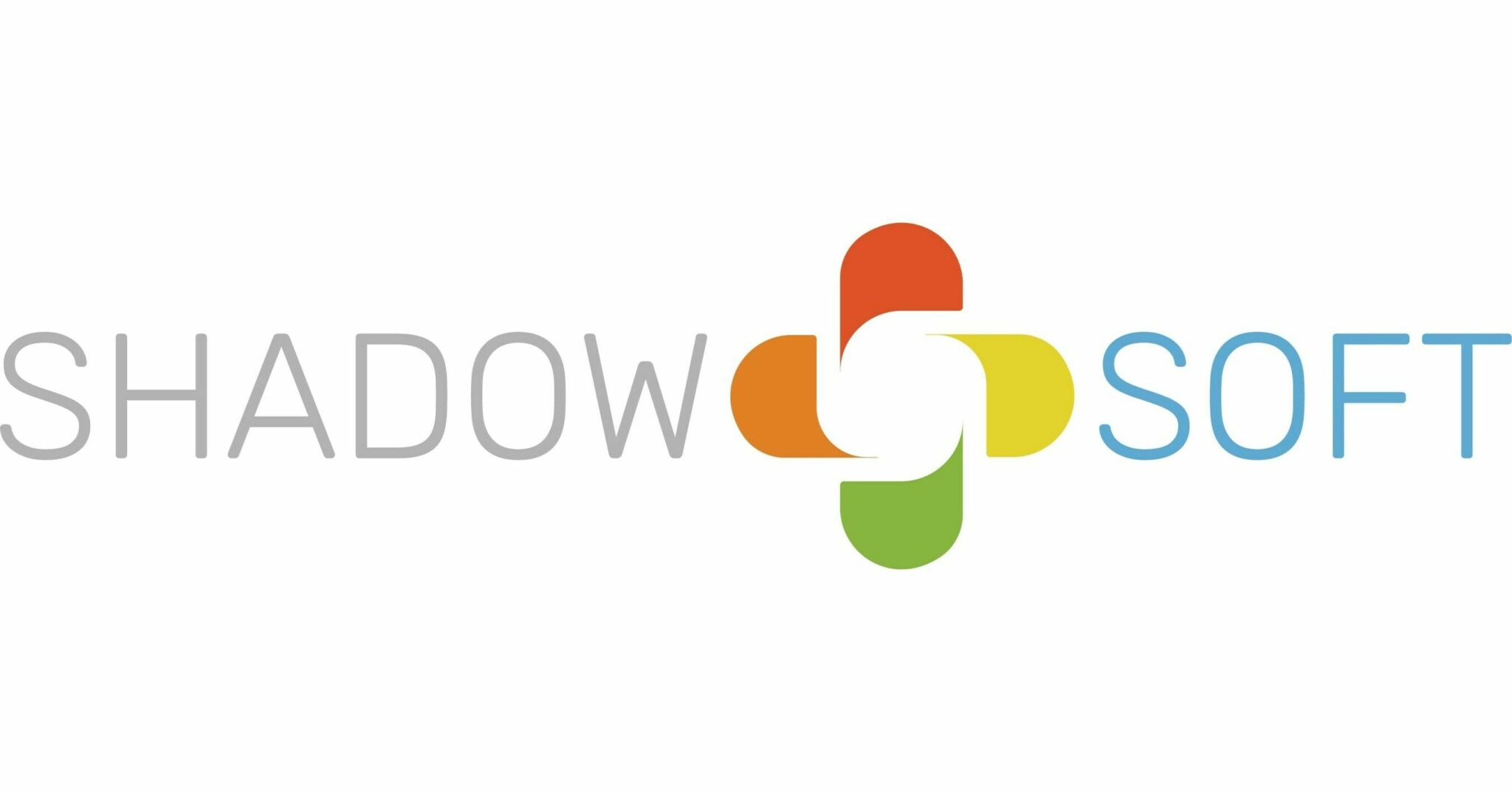 Peachtree Corners announced that Shadow-Soft has joined Curiosity Lab as a Startup Program partner, providing additional resources for startups in the lab's incubation program. Shadow-Soft specializes in helping companies modernize their infrastructure and applications with containers, Kubernetes, and the cloud for scale, speed, and cost.
"As an Atlanta technology leader, we are always looking to support companies as they grow and scale. We use proven methodologies to make sure people know where to start, identify a clear path forward and understand what open-source tools to use so they can start small, think big, and act fast," said Shadow-Soft Vice President Nick Marcarelli.
"This aligns perfectly with companies at Curiosity Lab as they begin to grow their businesses. At times it can be overwhelming for growing companies to build a stable, reliable, and secure environment. We can provide the architectural insights and engineering knowledge necessary to scale with ease," he explained.
Shadow-Soft is offering free 30 and 60-minute consultations with their team of experts to aid Curiosity Lab startup leaders in three separate areas: creating a technology blueprint to bring ideas to life, building rapid software development prototypes, and constructing a technology infrastructure to scale on demand.
"Adding Shadow-Soft to the Curiosity Lab adds an immensely valuable tool to offer our startups – complementing the opportunity they have to collaborate with some of the top technology brands in the world," said Curiosity Lab Executive Director Brandon Branham.
"One of the largest challenges startups face is scaling rapidly. When the time comes, startups will often need executive guidance when it comes to scaling their company correctly, quickly, and in an affordable way. Shadow-Soft will be able to coach our startups from the beginning of their journey to their peak growth to ensure they have long-term success."
For more about Curiosity Lab's startup programs and Shadow-Soft's startup program offerings, visit curiositylabptc.com/startups/.
PCBA Donates to WellSpring Living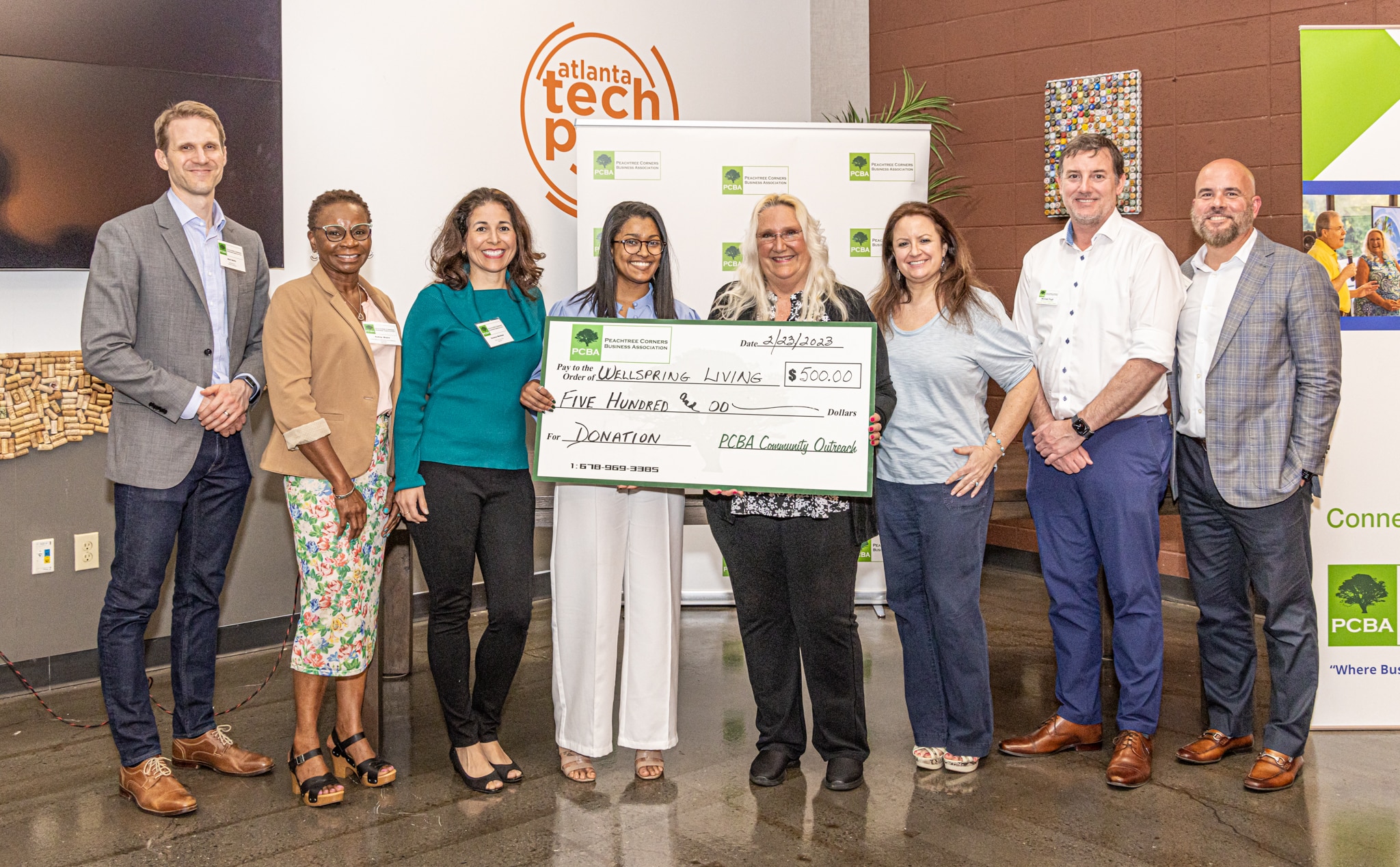 The Peachtree Corners Business Association awarded a check for $500 to Wellspring Living at their February 2023 Business After Hours Speaker Series Event!
The mission of Wellspring Living includes transforming the lives of those at risk or victimized by sexual exploitation. Wellspring Living provides community-based and residential services as well as partners with a wide range of human service organizations to ensure that each victim's needs are met. Programs include residential programs, community programs, and graduate services. Wellspring Treasures (one located in Duluth) is not just a source of revenue but a hub for communities to engage with our work and be a part of the solution to help restore lives.
"The PCBA is proud to donate a check for $500 to Wellspring Living in support of their efforts to save lives at risk or victimized by sexual exploitation. Our Outreach Committee and Board are impressed with the extent of the Wellspring Living programs and resources available in our community. With the PCBA's continuous commitment to supporting our community in a meaningful way, we are excited to be a part of the success of their survivors", says Lisa Proctor, PCBA President.
Funds for the PCBA Community Outreach program are raised throughout the year from PCBA membership, sponsorship, and our annual charity event.  Donations and scholarships are awarded at their monthly events, so the members have the opportunity to learn more about these organizations.