Our Summer Camp Issue 2022 Is Coming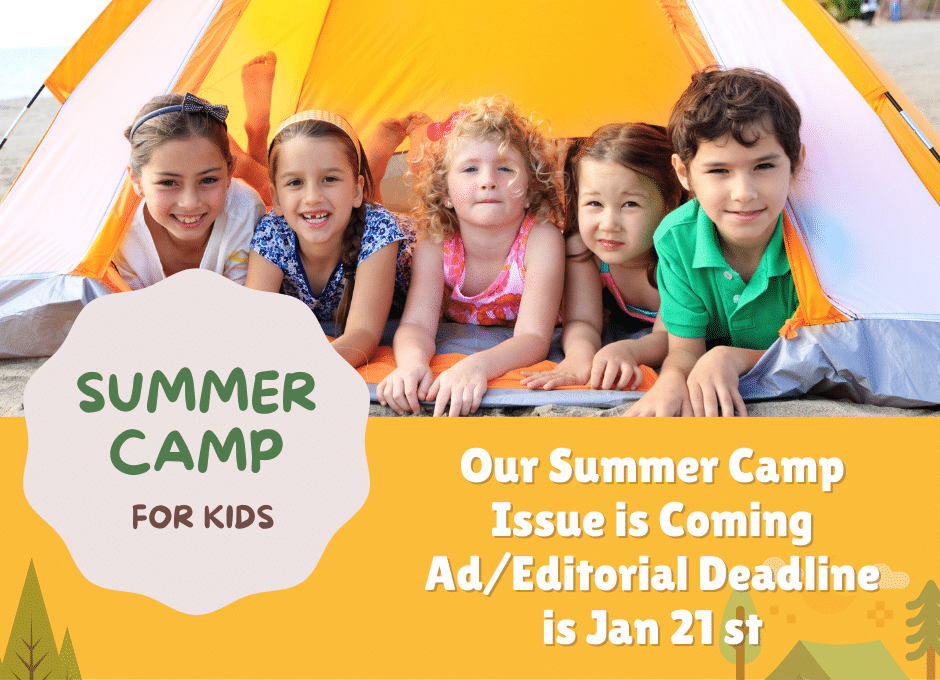 Every year we feature a series of articles about Summer Camps and this year is no different. Even during this time of uncertainty parents want to know what camps are happening this summer and how they are prepared for health and safety.
Advertising in Peachtree Corners Magazine helps you reach our city residents. Our oversized magazine is mailed directly to over 19,000 households. You can reach them beginning with our February/March issue (deadline January 21) and continuing through the next TWO issues (April/May and June/July 2022.)
To advertise in print, on our website, in our weekly newsletter, and through our social media presence please contact Julie Davis via email, or call 678-905-6601.
Norcross Soccer Program Prepares for Summer, New Season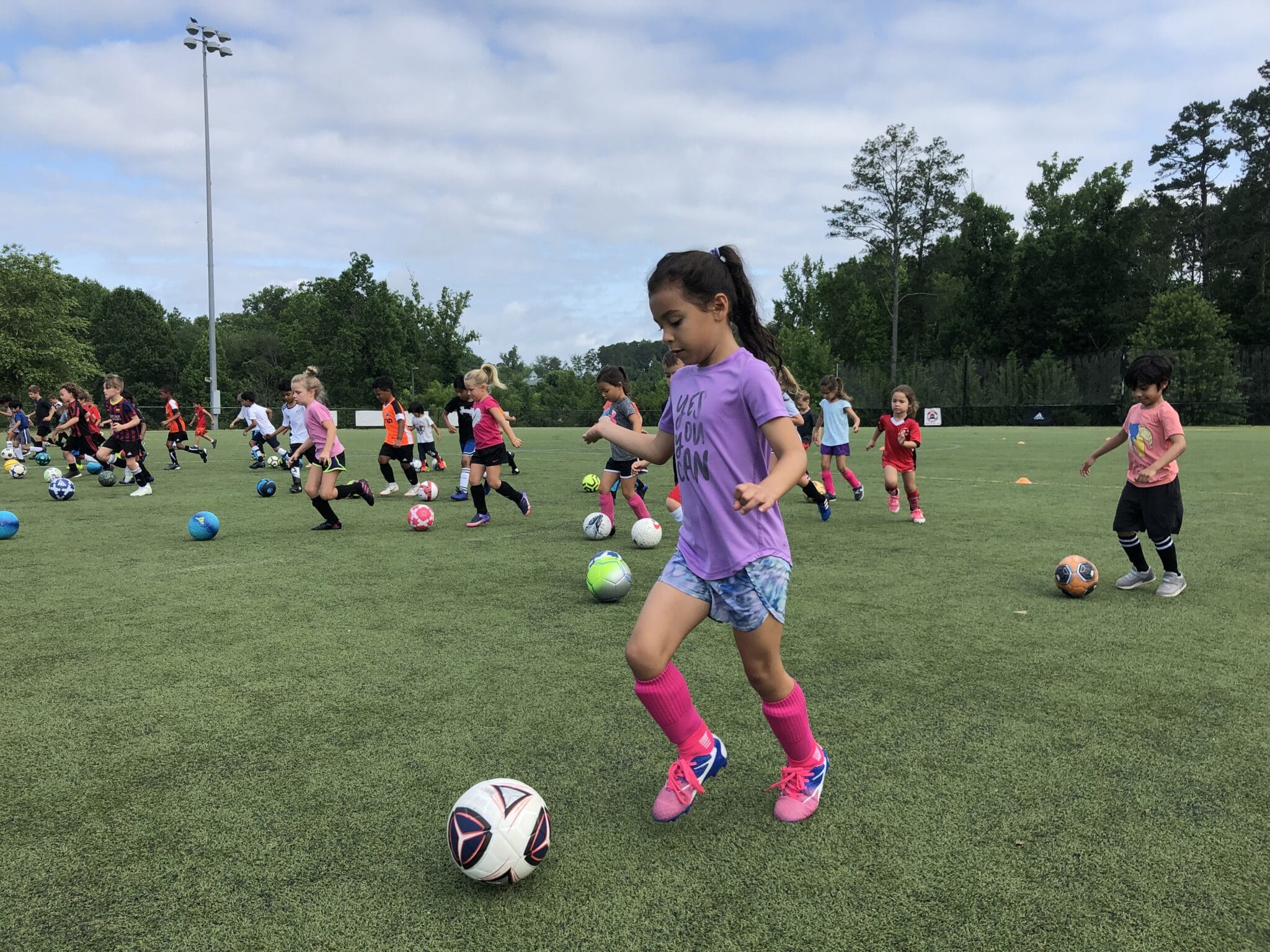 United Futbol Academy Norcross has named a new director.
With just a few weeks to go until school is out for the summer, parents are scrambling to find activities for energetic youth. A day spent on the soccer field will give kids a fun experience while honing athletic and leadership skills as well as tire them out. (Wink, nudge!)
Registration is open for summer soccer camps at United Futbol Academy Norcross.
Established in 2010, it has since joined with other area programs to establish a larger presence. UFA competes against other clubs locally and within the state. In addition to this competition, many of our traveling teams successfully participate in regional leagues and tournaments including the Elite Clubs National League, South Atlantic Premier League and the Southeastern Club Champions League.
Along with some of the club's components, quality instruction and a proven developmental structure, there's something new this season.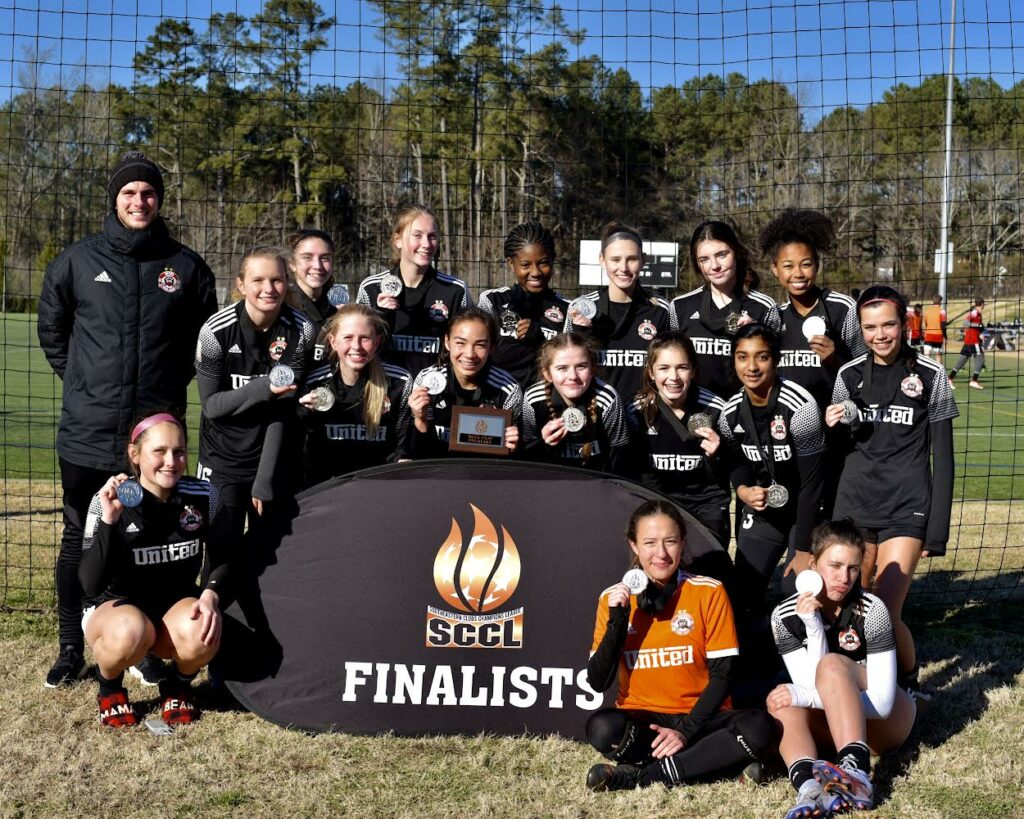 Strong leadership
The Executive Board of United Futbol Academy has decided to make a change to focus on the families that play soccer at the UFA Norcross Branch.
United Futbol Academy views the Norcross Branch as a strategic part of the overall club and the need to have a dynamic leader working exclusively at the branch is a necessary adjustment to continue serving our members and the surrounding communities.
Subsequently, Bryan Waltenburg has been named UFA Norcross Branch Director which became effective May 1.
"I am excited about my new leadership role at UFA Norcross and am looking forward to working hard for our players and their families. As we grow the sport of soccer in the Norcross community, my goal is to help young athletes reach their fullest potential both on and off the field," said Waltenburg.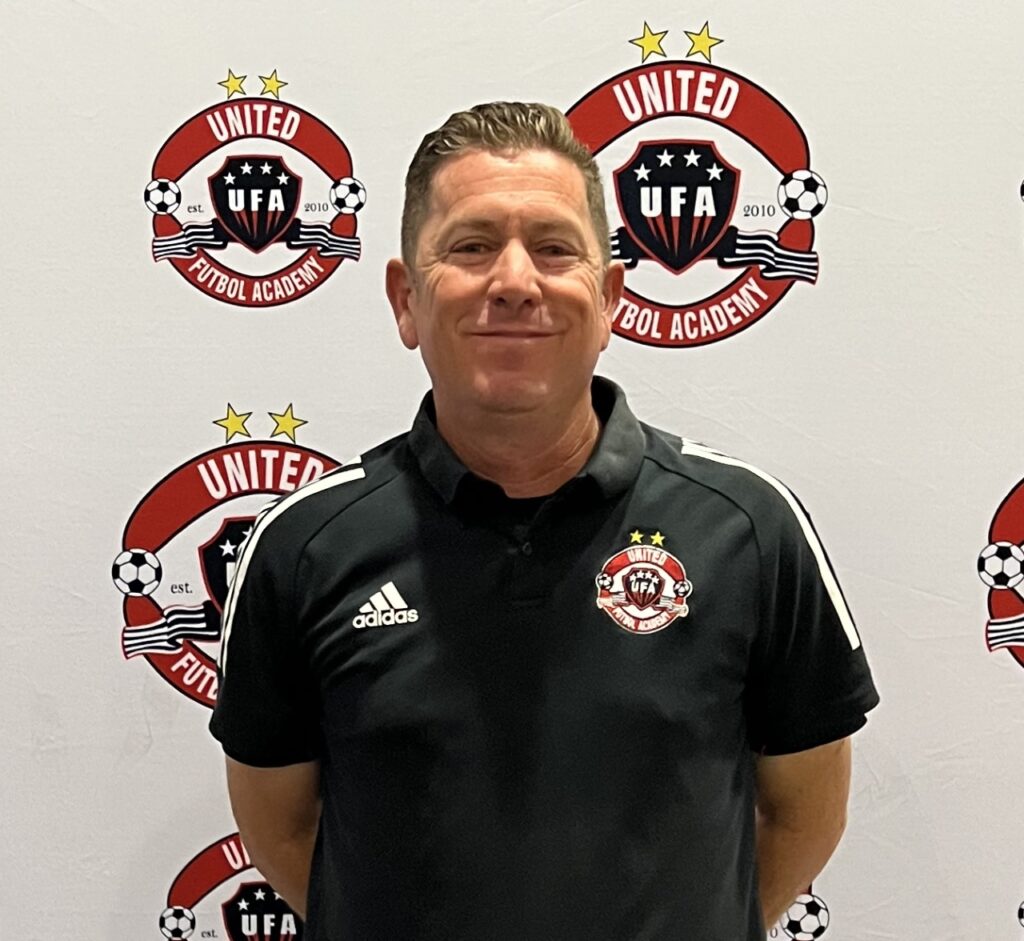 His wealth of experience in the soccer world has fostered a unique passion and commitment to the youth soccer landscape, according to a statement from the board. He brings 25 years of coaching and leadership experience to UFA Norcross, having coached National Championship level teams all the way down to Academy under nines.
He has been coaching in the Forsyth Branch for the last five years at the NPL/SAPL and ECNL Regional levels and currently holds a USSF "A" National License. In addition to coaching, Bryan has also served in various management/directorial roles including operations, marketing communications, events, technical/curriculum development/implementation and business development within the youth soccer and other various corporate sectors.
UFA functions under the belief that the true value of success in soccer lies through the overall development of the individual player's soccer skills (technical, tactical, physical and psychological) as opposed to the result of each game. To allow each player to develop at his or her own pace, the program operates under the club system utilized around the world in which every player in each age group has the opportunity to reach their full potential.
UFA's Executive Director of Business Development, S. Deo Moleka, stated, "It became increasingly important to us to have as a leader someone who would strictly focus on this diverse community. Bryan will also be supported by an entirely full-time staff including a Boys Director, a Girls Director and a Recreational Director. We are excited about this new direction for our Norcross community."
Jason Smith, current UFA Norcross Branch Director, will be transitioning into a new role at the Elite Programs level with United Futbol Academy.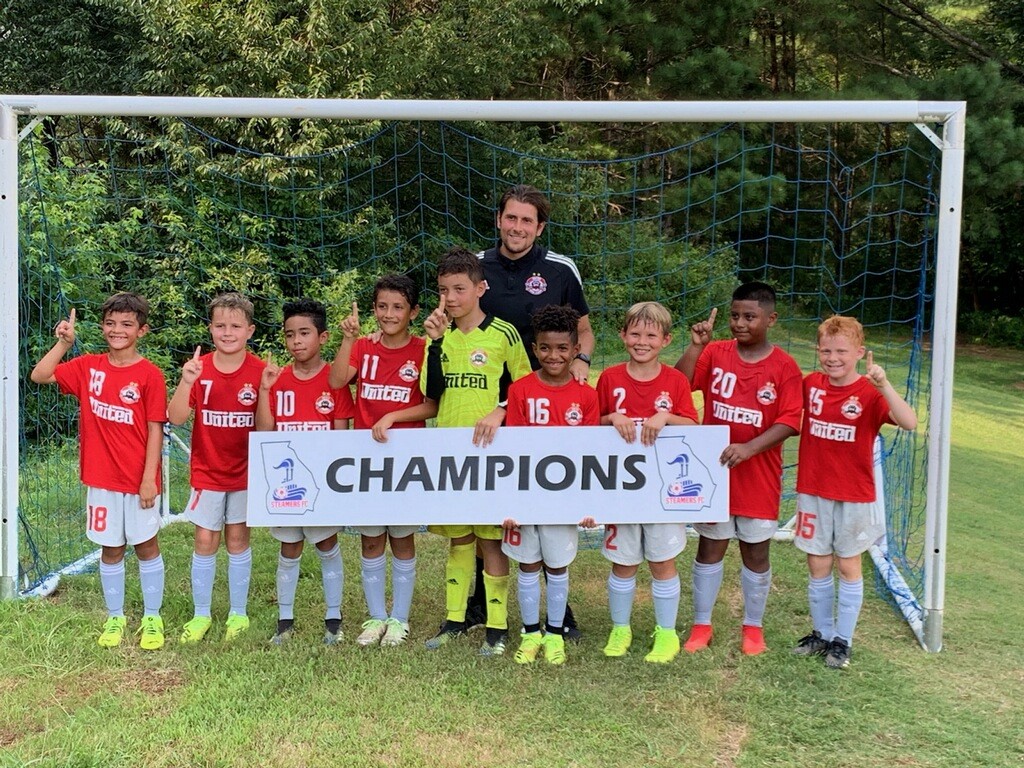 United Futbol Academy Norcross schedule
Competitive Soccer Tryouts: norcross.unitedfa.org/tryouts-norcross
U8-U14 — May 23-25
U15-U19 — May 31-June 2
No cost to tryout. Must register online.
Recreational Soccer (Fall 2022): norcross.unitedfa.org/norcross-rec
Registration opened May 1 and the season begins Aug. 29.
Register in May and get $10 Off (Early Bird Discount).
Ages — Children born between 2019 (U4) and 2004 (U19)
Summer Camps: norcross.unitedfa.org/norcross-camps
Monday-Friday 9 a.m. to noon
Week 1: June 6-10
Week 2: June 13-17
Week 3: June 20-24
Week 4: July 11-15
Cost: $160/week
Upcoming Soccer Tournaments: unitedfa.org/tournaments
Rec Roundup May 21-22, 2022 — U8-U19 recreational teams
Xtreme Cup May 21-22, 2022 — U8-U15 competitive teams
For more information about UFA Norcross, visit the website at norcross.unitedfa.org or email norcross@unitedfa.org. You can also find information on social media at facebook.com/UFANorcross or instagram.com/unitedfa/.
Building Branches of Success with STEM, Science Summer Camps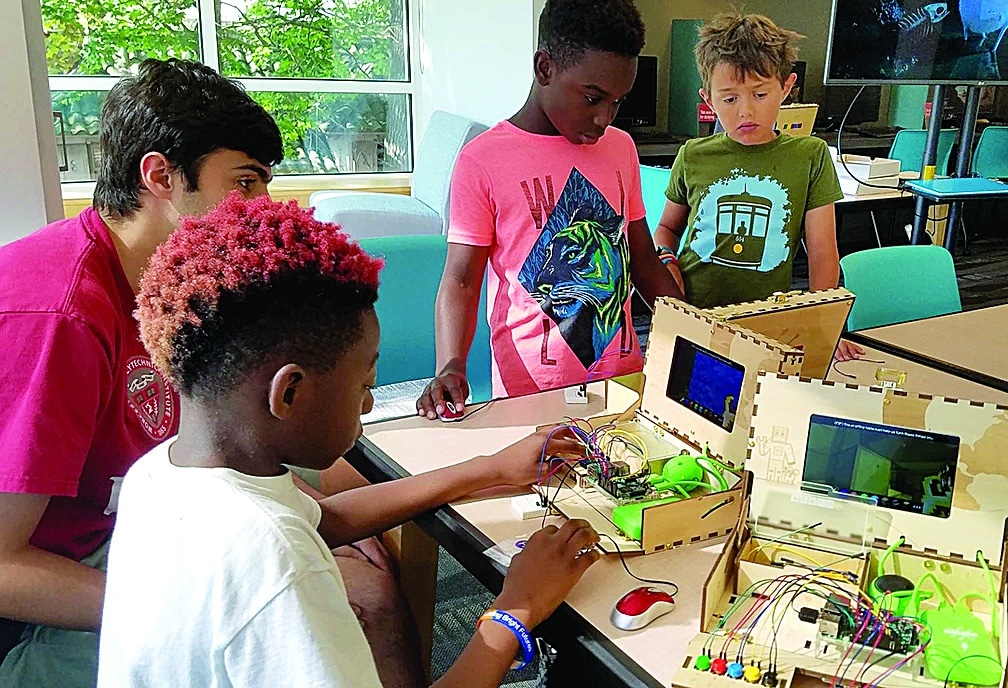 Summer Camp has become more than just s'mores and sleeping bags. Kids today have expansive options for all kinds of enriching experiences to fill their summers with wonder and learning in a fun environment. With current health considerations, changes in camp schedules may occur, so please contact camps directly for the most up-to-date information.
Brandon Hall School STEM Summer Camps
Brandon Hall School offers many creative, educational experiences for students to plug into this summer. Visit brandonhall.org for the full list.
Rockets and Robotics STEAM Camp
June 6-24 and July 5-22. This is a three-week long camp with a boarding or day camp option.
Led by program creator and Brandon Hall School Forensics/Robotics teacher Greg Morris, this camp will cover several topics that align with the national science standards and contains several hands-on activities.
Rocket week is week one of the camp schedule. During this portion, students learn technical details of rocket building and design multiple rockets that will be launched at the end of the week. The week includes a visit to the US Space and Rocket Center in Huntsville, Alabama.
Week two focuses on robotics. Students will learn how to design, build and code competition robots for the VEX robotics league. Students will work hands-on with state-of-the-art technology to develop a robot that can accomplish simple to very difficult tasks. This camp will challenge young engineers to problem solve and find alternative options to overcome design flaws. This week includes a visit to the TELLUS science museum to see examples of mechanical innovation exhibits and a planetarium movie they have that features rockets and space travel.
Week three combines rockets and robotics to design mobile launching platforms with robot recovery vehicles to retrieve spent rockets. Students create video presentations about their designs for rockets and robotics throughout the camp duration to share on the last day.
Spanish Language Immersion Camp
June 20-July 1 and July 5-16. Boarding and Day Camp options are available.
Summer is a great time to improve Spanish speaking skills! This Spanish Language Immersion Camp welcomes students from around the world and allows students to live and learn Spanish in an experiential program. This program is a certificate-based, individualized curriculum and follows ACTFL standards. Students will be fully immersed in Spanish speaking, reading, writing and listening to help them hone their skills both inside and outside of the classroom.
Students will balance academic classroom study with daily cultural and educational experiences around the Atlanta area. Spanish Language Immersion is an intensive program, which helps students refine their communication skills and prepares them for future success. This camp accommodates students at all levels of Spanish-speaking.
---
Wesleyan School STEM Summer Camps
For more information, visit wesleyanschool.org/programs/summer-camps.
June 13-17
XTreme STEAM:
Minecraft Edition
9 a.m.-4 p.m. for Rising K to Rising 4th
STEM—Engineering Design
9 a.m.-12 noon., for Rising 5th to Rising 8th
June 27-July 1
Minecraft Camp:
9 a.m.-2 p.m. for Rising 5th to Rising 8th
July 11-15
Minecraft & Lego Robotics:
9 a.m.-4 p.m. for Rising 5th to Rising 8th
STEM—Biomedical Science:
9 a.m.-4 p.m. for Rising 5th to Rising 8th
July 18-22
L.E.G.O. Adventures:
9 a.m.-4 p.m. for Rising K to Rising 4th
Brushing Up on Academics:
9 a.m.-12 noon, grade specific review for
Rising Pre1st to Rising 5th
Study Skills Boot Camp:
9 a.m.-12 noon, for Rising 6th to Rising 8th
---
Greater Atlanta Christian School Spartan STEM Summer Camps
2022 camps will run from June 7 to July 30, with seven week-long sessions available. Visit greateratlantachristian.org/summer-camp/summer-camp for detailed information.
Chess Camp
June 6-10 and June 20-24.
9 a.m.-12 noon.
For 1st to 5th graders.
Chess Camp has a fun, friendly spirit and it's a great way to keep the brain sharp during the summer while having a real blast! Chess Camp is a super-fun, high-energy chess experience in which kids ages 5 to 12 celebrate a new chess tactic each day.
Physical Science Boot Camp
July 18-22, 9 a.m.-12 noon.
For 8th graders.
Science Preview
June 13-16, 9 a.m.-12 noon.
For 5th to 7th graders.
Pre-Algebra Preview
June 20-24, 9 a.m.-12 noon.
For 7th and 8th graders.
Algebra 1 Preview
July 25-29, 9 a.m.-12 noon.
For 7th to 9th graders.
This course is designed to give students a preview of topics they will study in Algebra 1. Students will build a foundation in solving multi-step equations, number operations, exponents, inequalities, graphing linear functions, algebraic problem-solving techniques and more.
Honors Pre-Calculus Preview Camp
July 25-29, 1-4 p.m.
For 9th to 12th graders.
This course is designed for students advancing to Honors Pre-Calculus from College Prep Algebra 2. It will spend time covering the necessary topics that were absent from the college prep curriculum but were present in the Honors Algebra 2 curriculum.
---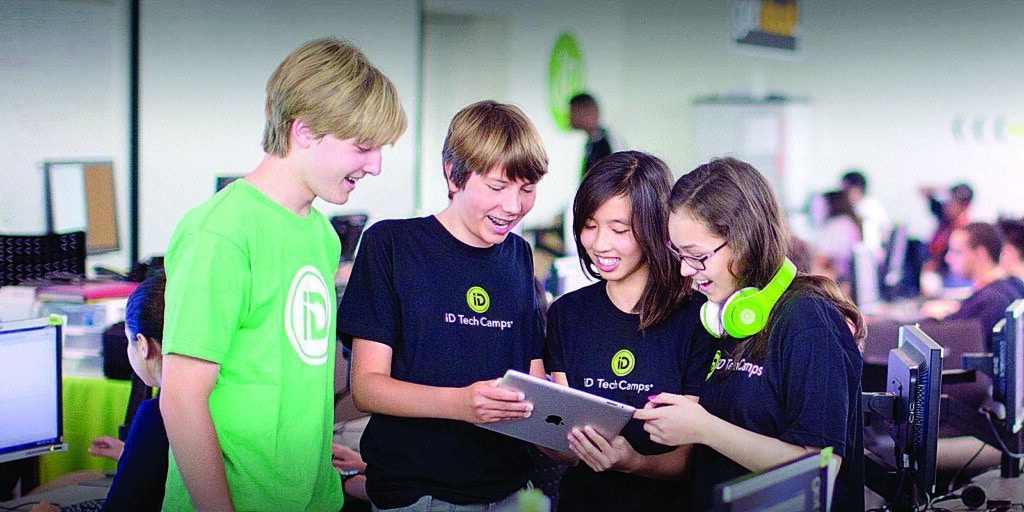 iD Tech—On-Campus Camps and Online Options
Seven weeks of camps, May 30-July 29.
Many camp types are available; visit tinyurl.com/emoryucamps for the full list.
In 1999, the family behind iD Tech pioneered the very first tech camps for kids and teens. For the computer curious kid on your life, this is a great way to nurture their growth this summer. The closest in-person camp option to Peachtree Corners are the programs held at Emory University. Below is a sample of the camps offered.
Super Coder: Coding and Engineering with JavaScript
Ages 7-9, Beginner to Advanced challenge level.
Coding and hardware collide in this versatile, dynamic course. As your student hones their visual programming skills, they'll also be able to see and tweak their code in JavaScript. In addition to unlocking knowledge and unleashing their inner engineer, the student will bring home a micro:bit device so they can continue to make fun projects and explore the world of science and engineering.
Video Production: Start Your Own YouTube Channel
Ages 10-12, Beginner to Advanced challenge level.
Establish a brand and become a YouTube star! From vlogs to tutorials to short films, your child will have the tools to create dynamic video content.
Online iD Tech Summer Camps
Much of the course and camps offered on campus are also offered in an online format. Visit idtech.com/group-lessons to learn more.
---
Robert D. Fowler YMCA STEM Day Camp
June 6-10, June 27-July 1, July 11-15 and July 18-22. 9 a.m.-1 p.m. For 5- to 12-year-olds, membership is required.
More information at ymcaatlanta.org/program-locations/summer-camp/norcross.php.
STEM Camp is designed for children to engage in Science, Technology, Engineering and Math skills through fun games and projects. An afternoon traditional camp add-on is available.
---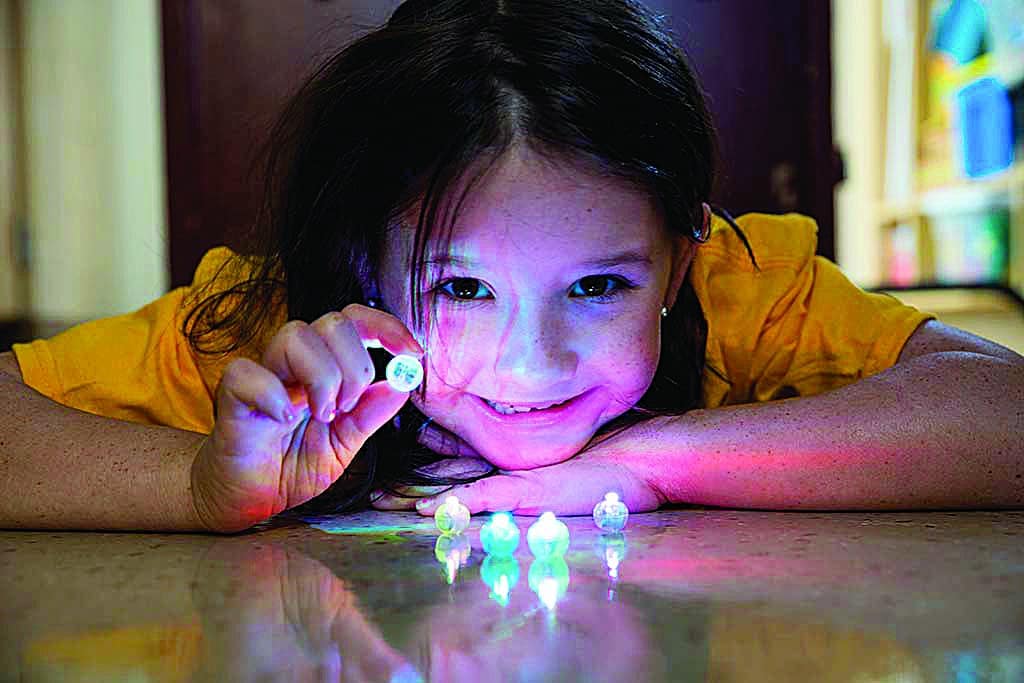 Camp Invention: Explore at Berkley Lake Elementary School
More information can be found at tinyurl.com/campinventberkleylake
For inquisitive kids entering grades K to 6, Camp Invention is a confidence-boosting STEM summer camp where kids build creative inventions and lasting friendships. Led by certified local educators, the camp offers new and exciting hands-on activities every year.
---
Club SciKidz at Notre Dame Academy in Duluth
Three weeks starting June 6, June 13 and June 20.
For the complete camp list and information, visit atlanta.clubscikidz.com/camp-locations/#location-189.
Unleash your kid's inner scientist with curated, age-appropriate programming. Club SciKidz will be setting up shop at Notre Dame Academy. Check out a couple of highlighted camps below.
Wizarding World June 6 week at Notre Dame
Academy. Grades 3 to 5.
What is science if not muggle magic? Let your imagination run wild! From hippogriffs, dragons, house elves, basilisk and owls, to sorting hats, dementors, potions, spells and all things magical, come join us for the time of your life. Search for Horcruxes throughout the week, team up for a Harry Potter Trivia Game, design a broom and play the wizarding sport of Quidditch.
Emergency Vet
June 20 week at Notre Dame Academy. Grades 5 to 8.
Campers will learn all about the exciting field of Veterinary Medicine from practitioners working in the field. Kids get involved with hands-on experiments, work with a CPR Dog and learn how to properly use a syringe and suturing techniques for a real emergency.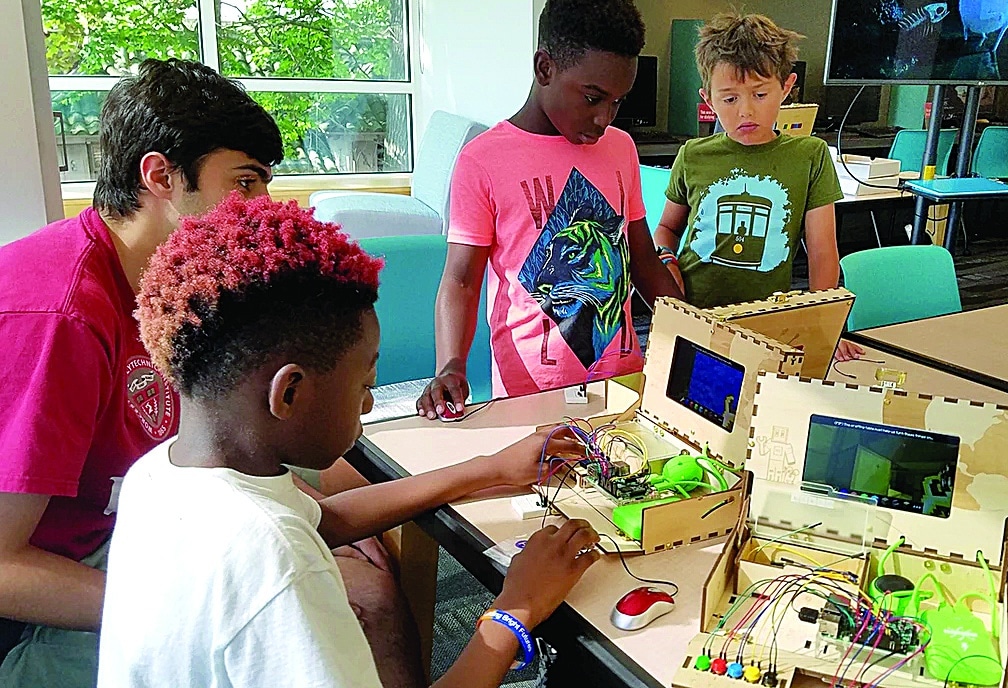 Kids 4 Coding at Paul Duke STEM High School
Weekly in-person: June 6-July 1; weekly virtual: June 6-August 5.
Get more information at Kids4Coding.com or call 800-484-2664.
Now in its ninth year, attendees will learn Scratch, Roblox, Minecraft, robotics, Ai & AR, autonomous cars, mobile apps, web development, game development, design, Python, JavaScript, Java and more. ■
Aviation Focused STEM Summer Camp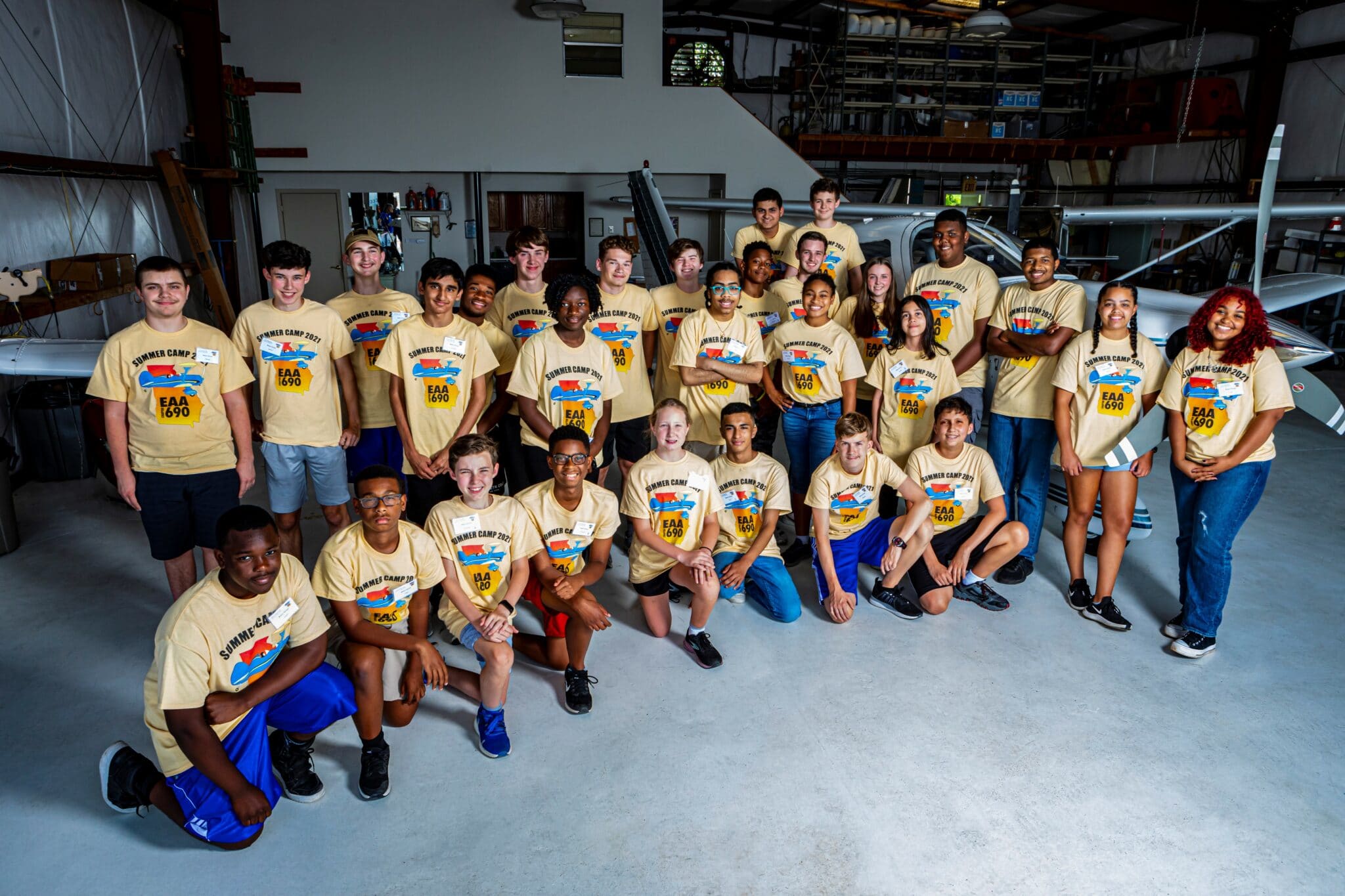 June 13-17, with a free Young Eagles flight on Saturday, June 18. 7th to 12th grade
students may apply.
For more information, please visit eaa690.org/summer-camp. Contact Gay Roberts, Camp Registrar and Administrative Coordinator at summercamp@eaa690.org with any questions.
This unique program is held by EAA 690, a chapter of the Experimental Aircraft Association located at Briscoe Field in Lawrenceville, Georgia. Topics include Aircraft Construction Methods, Principles of Aeronautics, R/C Modeling, Helicopter Flight, Ground and Flight Instruction and possible visits to select facilities located at Briscoe Field.
The EAA Summer Camps were initiated in 2012 by Dr. Debi Huffman, an instructor at Fernbank Science Center and member of EAA Chapter 690. That first year was for ages 12 and 13, who would come to be known as Alpha Group. The second year the Chapter added Bravo Group for ages 14 and 15. The third year the Chapter added Charlie Group for ages 16 to 18. In the initial year of Charlie, there were only three campers — all girls. They were quickly dubbed "Charlie's Angels."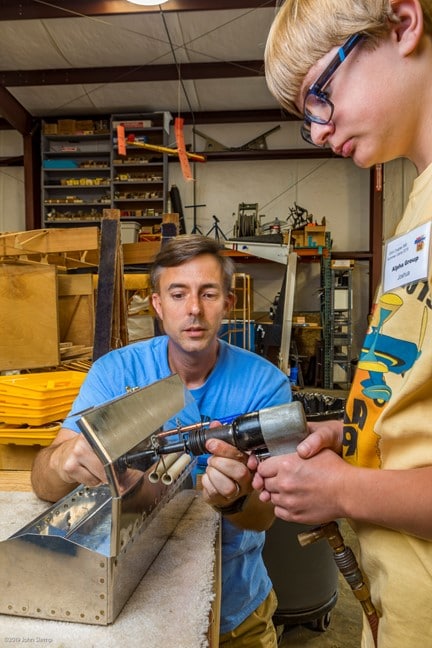 In all groups, the camp emphasizes STEM, aviation-oriented, hands-on activities. Activities planned for the Alpha Group are model aviation, building a sheet metal toolbox, introducing composite construction for aviation, using drones and an opportunity to fly a small drone through a competition course, and introducing electronics.
Activities planned for the Bravo Group are advanced model aviation, introduction to airfoils and a chance to try their own design in a wind tunnel, use a simulator to fly a flight plan, build a sheet metal aileron section, use of drones and the opportunity to fly a small drone through a competition course, and introduction to welding.
The Charlie Group will be immersed in ground school education and flight training (three to four hours, depending on weather). On Friday afternoon, all groups will participate in a NASA/Mars activity by building a "Mars robot rover" and then "exploring Mars" terrain.