Summer Camps: Day and Overnight Camps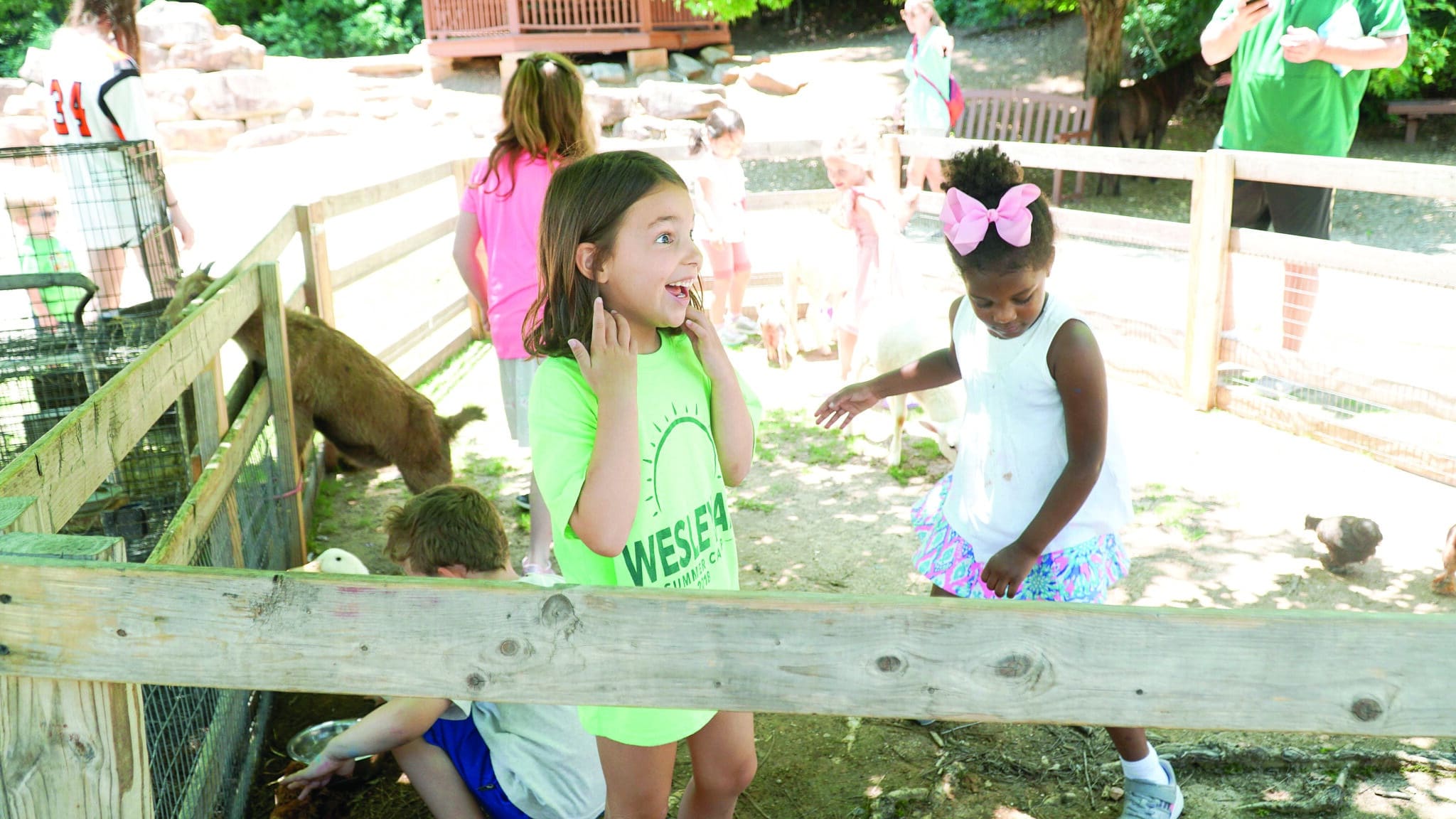 14 Summer camps that are local and in the southeast you should know about
It seems like Georgia just recovered from the January snow and slush, but before you know it, the sun will beat down on us once again and it will be time to figure out how to keep the kids occupied this summer. So, whether it's just for the day or for an exciting sleepaway, there are lots of great options for parents to choose from.
With current health considerations, changes in camp schedules may occur. So please contact camps directly for the most up-to-date information. Also, this year we have so many amazing summer camp programs to choose from that this article will focus mostly on general summer camps. Sports, arts and science camps will be covered in subsequent issues.
Wesleyan School Summer Camps
Registration opened January 18 so email Director of Auxiliary Programs and Outreach Kelly Weatherly at KWeatherly@wesleyanschool.org to check availability. More information at wesleyanschool.org/programs/summer-camps.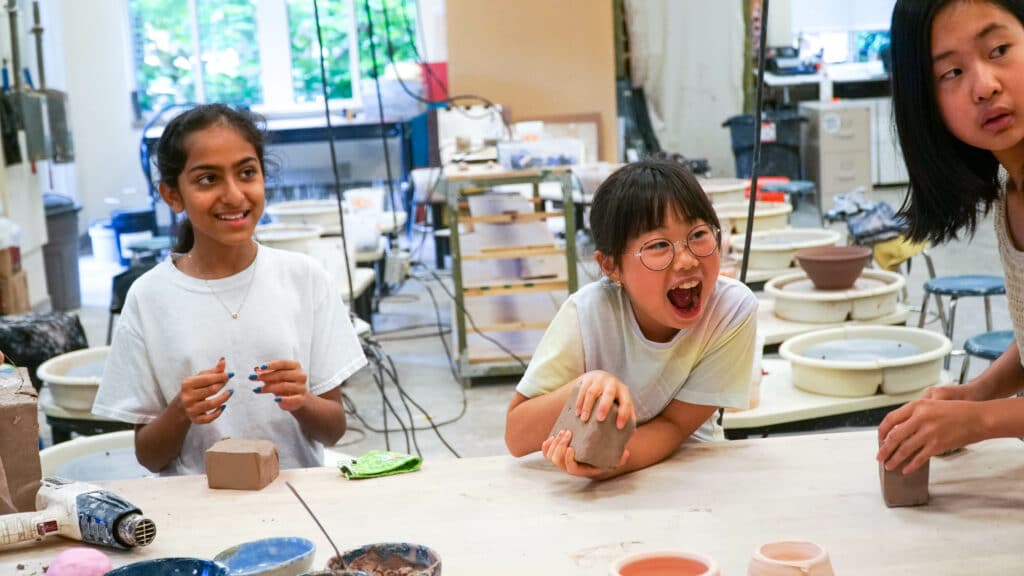 Rising Pre-K
Children spend a fun summer day in small groups based on age and gender. Activities range from introduction to athletics, art projects, crafts, and science experiments. In between rotations, Jr. Wolves can play with Legos, spend time on the playground or in the gym or watch short videos. Jr. Wolves also enjoy limited staff-led tech time. Morning and full day options are available. Snacks and lunch are provided with the full day option.
Rising K-4th
• General Day Camps: Each week of day camp offers a unique theme along with structured activities and free time for playground, gym games and Legos. Morning and full day options available. Snacks and lunch are provided with the full day option.
• Academic Camps: Academic camps are offered by upcoming grade and allow campers to review key subjects and preview upcoming concepts specific to reading, math and school structure. Children will also spend time becoming familiar with campus. Morning options only. Lunch is not included, though campers may join an afternoon day camp with lunch provided.
• Enrichment Camps: These camps are smaller in size and offer children an opportunity to dive deeper into art, movie making, STEM and more. Full day option only, with snacks and lunch provided.
Rising 5-8th
• Academic Camps: The camps will spend time on notetaking, assignment management and test preparation in addition to grade specific review. Children will also become familiar with the Wesleyan School campus.
• Enrichment Camps: Enrichment camps range from babysitting to sewing, forensics to robotics, and more. Morning and afternoon options available. Lunch is not included unless enrolled in combined morning/afternoon option.
Camp All American
Camp All American is the recreational camp ministry of Perimeter Church, created to serve Johns Creek area kids in an enriching, safe environment and give them a memorable traditional summer camp experience. It also has satellite camps at other churches around Atlanta — and even two in South Carolina and one in Florida.
Ten unforgettable camp week sessions are on their way, from May 31 to August 5. When you sign up for camp, your child is divided into smaller "camp groups" depending on gender, specialty and grade completed.
Ages served range from 5 years to 11th graders in the CIT program. Day camp and sleepaway camp options are available. Contact guestservices@campallamerican.com, 678-405-2266 or campallamerican.com. The office is open 8:30 a.m. to 5 p.m., Monday through Friday.
Brandon Hall School Summer Camps
Brandon Hall School offers many creative, educational experiences for students to plug into this summer, so here are just a couple to think about. Go to brandonhall.org for the full list.
Sustainability Camp
June 13-24
Do you love nature and the outdoor environment? Do you have a love and heart for animals and plants? Brandon Hall would love to teach you more about sustainability efforts on campus and around the Atlanta area. Campers will look at different types of wildlife that naturally graze and grow on the 24-acre nature reserve along the Chattahoochee River in Sandy Springs, as well as discover about agriculture, composting, greenhouses, rainwater harvesting, raising chickens and more.
Finance Camp
June 13-24
Brandon Hall School will teach how to manage your money using curriculum from Money Matters, Dave Ramsey and Junior Achievement. This summer camp experience will help you build financial confidence in saving, investing and growing your money. You don't even need money to get started, you just need the desire to have money one day. This camp will be a mix of in-person learning, online resources and activities and project-based learning. Come learn how to deal with your dough!
Camp Evergreen
Camp Evergreen is a Christian camp located in the serene mountains of north Georgia near Lake Burton. It has its own manmade self-contained lake (dubbed Lake Dean) that boasts a blob water feature, as well as a zipline and a swimming hole supervised by licensed lifeguards. Other activities on deck include canoeing, campfires, hiking, horseback riding (for an additional fee) — and the list goes on.
Campers can stay for a four-day day camp from 9 a.m. to 4 p.m. that is integrated into ongoing Overnight Camp sessions, or stay overnight in a 4-day, 7-day, 10-day or 14-day stint depending on age. Cost varies depending on the option selected. Information at campevergreen.org.
Greater Atlanta Christian School (GAC) Spartan Summer Camps
2022 camps will run from June 7 to July 30, with seven week-long sessions available. Go to greateratlantachristian.org/summer-camp/summer-camp for more detailed information.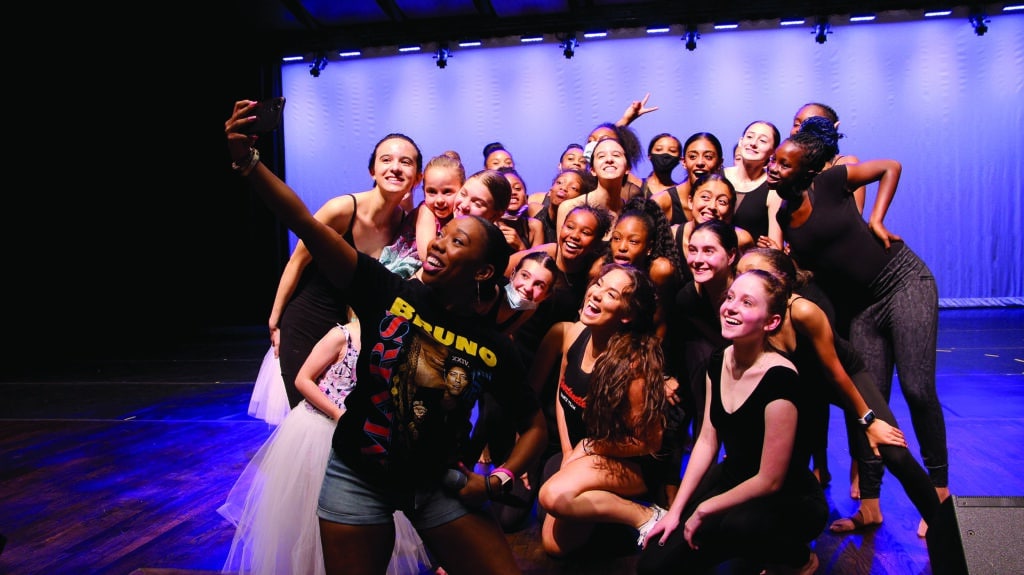 Grow Day Camp
Summertime holds so much potential, so make sure your child doesn't waste it in front of a screen. Children will enjoy time on the beautiful GAC campus with top-notch camp staff. Campers will engage in a variety of activities — from soccer and flag football to jewelry making and cheerleading — in addition to daily pool time and weekly field trips. Each week is a little different to keep things exciting. New this year is the GAC clubhouse, where campers will enjoy casual games of ping pong, air hockey, board games and arcade-style basketball. Regular camp hours are 8:30 a.m. to 4 p.m., though before and after extended hours are available.
THRIVE Day Camp
Thrive camp is tailored for rising 6th to 8th graders, which will convene separately from GROW campers. Middle school is a uniquely different time, so GAC created a line-up that suits the specific needs of this age group. Activities, scheduling, field trips, choice opportunities and even leadership are carefully selected. Let's get tweens off their phones — but rest assured that they will be among their peers engaging in real relationships and wholesome fun while enrolled in a robust camping program. Several different local ball games, an indoor skating party and a trip to the movies are just some of the field trips planned for maximum adolescent appear.
Camp Rockmont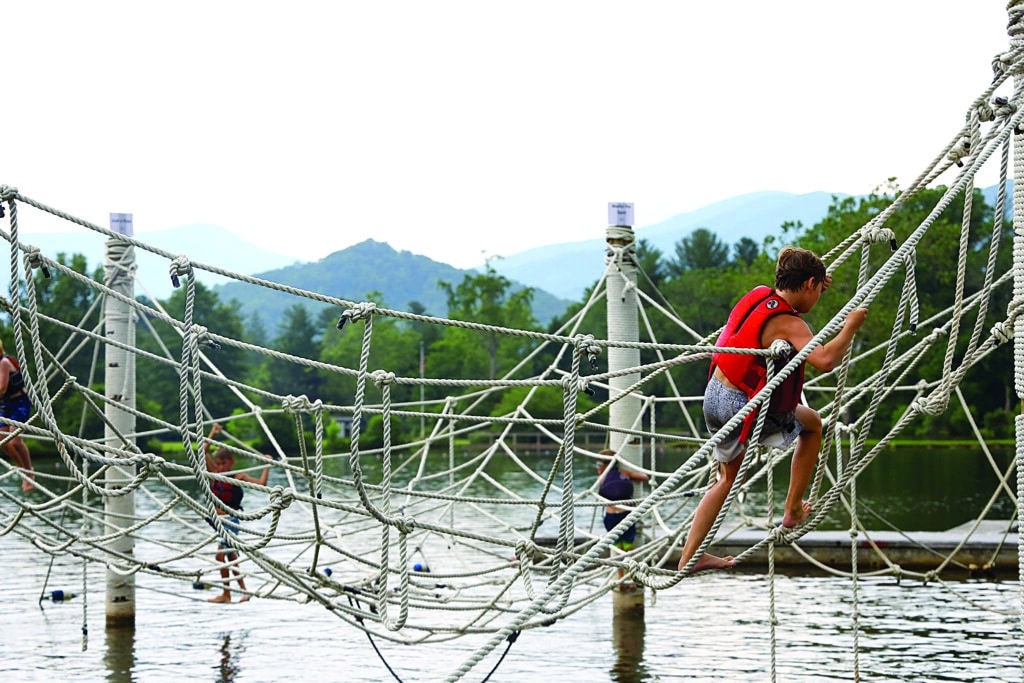 Camp Rockmont is a Christian summer camp for boys, located in the mountains of North Carolina that focuses on growth in self-confidence, independence, leadership ability and character. Young men come to Rockmont to have fun, make friends and grow as individuals.
Each age group and tailored program is designed to build confidence and self-sufficiency as well as a sense of community, not to mention the many skills and activities that campers will enjoy, including adventure trips, free swim, arts and sports. Information at rockmont.com.
Robert D. Fowler Family YMCA Camps
Robert D. Fowler Family YMCA camps are designed to make summer fun, exciting and safe while focusing on the Y's values of caring, honesty, respect and responsibility. The 2022 camps are available from May 31 to July 29, in nine separate week sessions. For more information on dates and pricing, go to ymcaatlanta.org/program-locations/summer-camp/norcross and select the Camp-At-A-Glance tab.
Junior Ranger Camp
This day camp takes place within the Chattahoochee River National Recreation Area, a unit of the National Park Service. The final July 25-29 week will be held at the Y.
The program includes classic camp activities including archery, swimming, learning character values and making new friends. This camp is for 5 to 12-year-olds and runs from 8 a.m. to 4 p.m. daily.
Leaders In Training
This teen-focused camp for 13 to 15-year-olds is an opportunity for teens to gain valuable experience in leadership roles. The teens will spend time shadowing and assisting counselors in all the different camp activities. This program runs from 9 a.m. to 4 p.m.
YMCA Overnight Camps Camp Ocoee in Tennessee
Every day at Camp Ocoee is carefully planned to allow each camper to develop skills through instructional activity times. It also fosters a strong sense of community through several cabin activity periods during which they interact with other cabins. There are many water and land activities available to allow for a fully enriching experience. The Younger Camp is for kids ages 7 to 12. The Older Camp is for ages 13 to 16. More information at ymcacampocoee.org.
Camp Thunderbird in North Carolina
Nearly two miles of shoreline on Lake Wylie provides an amazing backdrop for life-changing experiences at YMCA Camp Thunderbird, a co-ed overnight camp for ages 6 to 16. Just 30 minutes from Charlotte, its ultimate water playground has welcomed campers for over 80 years and has helped kids cultivate individual talents and skills like independence, self-discipline and empathy. Information at ymcacharlotte.org/camps/camp-thunderbird.
Camp High Harbor in two North Georgia locations
Potential campers can't go wrong with Camp High Harbor at Lake Allatoona or Lake Burton. Camp High Harbor is accredited by the American Camp Association. Each week has a fun theme for campers to look forward to, including Aloha Summer, Time Warp by the Decade and Movie Magic. Find information at ymcaatlanta.org/ymca-locations/camp-high-harbour/.
Camp Westminster near Atlanta
With 120 acres of beautiful woods, Camp Westminster is the perfect place for adventure and learning new skills. For 6 to 16-year-olds, their weeklong sessions are designed with each age group in mind. From the ropes course to horseback riding, to wakeboarding and paintball, cooking, arts, crafts and more, there's something for everyone at Camp Westminster. The summer fun begins on June 12 and ends July 29, with many sessions available. Information at campwestminster.org.
Camp Woodmont in North Georgia
Located on 170 acres of beautiful North Georgia woodlands on top of Lookout Mountain, Camp Woodmont is a traditional overnight summer camp for boys and girls ages 6 to 14. The program features traditional summer camp activities with an emphasis on nature, outdoor adventure, horseback riding, noncompetitive sports and more. The nondenominational Christian atmosphere is appropriate for children of all faiths. Information at campwoodmont.com.
Girl Scouts of Greater Atlanta Camps
Is your daughter ready for a summer of adventures? Girl Scout Camps inspire curiosity, discovery, and problem-solving. Whether learning to sail, conquering a challenge course, programming robots or developing your roping skills on horseback, girls develop courage and teamwork skills.
Your Girl Scout will have experiences that are hard to get anywhere else: rock climbing, kayaking across a lake, developing a product and ziplining through the forest — all while making friends that last a lifetime. It's all happening at Girl Scout Summer Camp!
There are lots of great options for your girl scout to take advantage of this summer. There's Camp Timber Ridge, a day camp 12 miles west of metro Atlanta. This 280-acre camp features rolling hills, forests, and water. Activities include art projects, recreational swimming, STEM programs, high and low challenge course, canoeing and kayaking and outdoor skills.
Or maybe Camp Meriwether is more her speed. Located in Luthersville, Georgia, this sleepaway camp is 270 acres of rolling hills, shady woods and open fields. The place captures the truly unique feeling of "home" for both campers and staff. Meriwether campers explore horseback riding, drama, the arts and adventure. They can also stay cool at the pool and canoe, kayak and paddle board in the pond.
Lastly for in-state camps, there is Camp Misty Mountain located in the northwest Georgia mountains. This sleepaway camp boasts 800 acres of fields, forests and its own lake nestled against the Appalachian Mountains. Activities include western riding, trail riding, target and field archery, mountain hiking trails, outdoor cooking and sailing. Get more information at girlscoutsummer.com.
Camp Glisson
Hit gold in Dahlonega with Camp Glisson! The impressive campus hosts three unique camping experiences. The first is Village, a five-day traditional sleep-away camp at the heart of Glisson's 90-plus years of ministry. A two-day minicamp option is also available for the youngest campers.
Upon arrival, counselors welcome each camper into his or her Living Group — two counselors and eight to 12 campers who experience the week together as a Christian community. Some of the core experiences to look forward to are morning and evening chapel, as well as activities such as creek hikes, the challenge course, and the waterfront.
Next is Outpost, a camp experience designed to help campers grow their wilderness skills. All campers begin their week at the Outpost site on the other side of Falls Mountain from the Village camp. At this site campers sleep in covered, open-air shelters, participate in counselor/camper-led devotions, learn useful wilderness skills and prepare hot, tasty meals together in the outdoor kitchen.
Lastly there is Sparrowwood, a place for campers with different developmental needs to be accepted for who they are and celebrated for all they have to offer. The age ranges accepted for Sparrowwood are youth (11 to 17), young adult (18 to 39) and adult (40 to 60).
Get more Information at glisson.org.

What's Happening at Pinckneyville Community Center in August 2023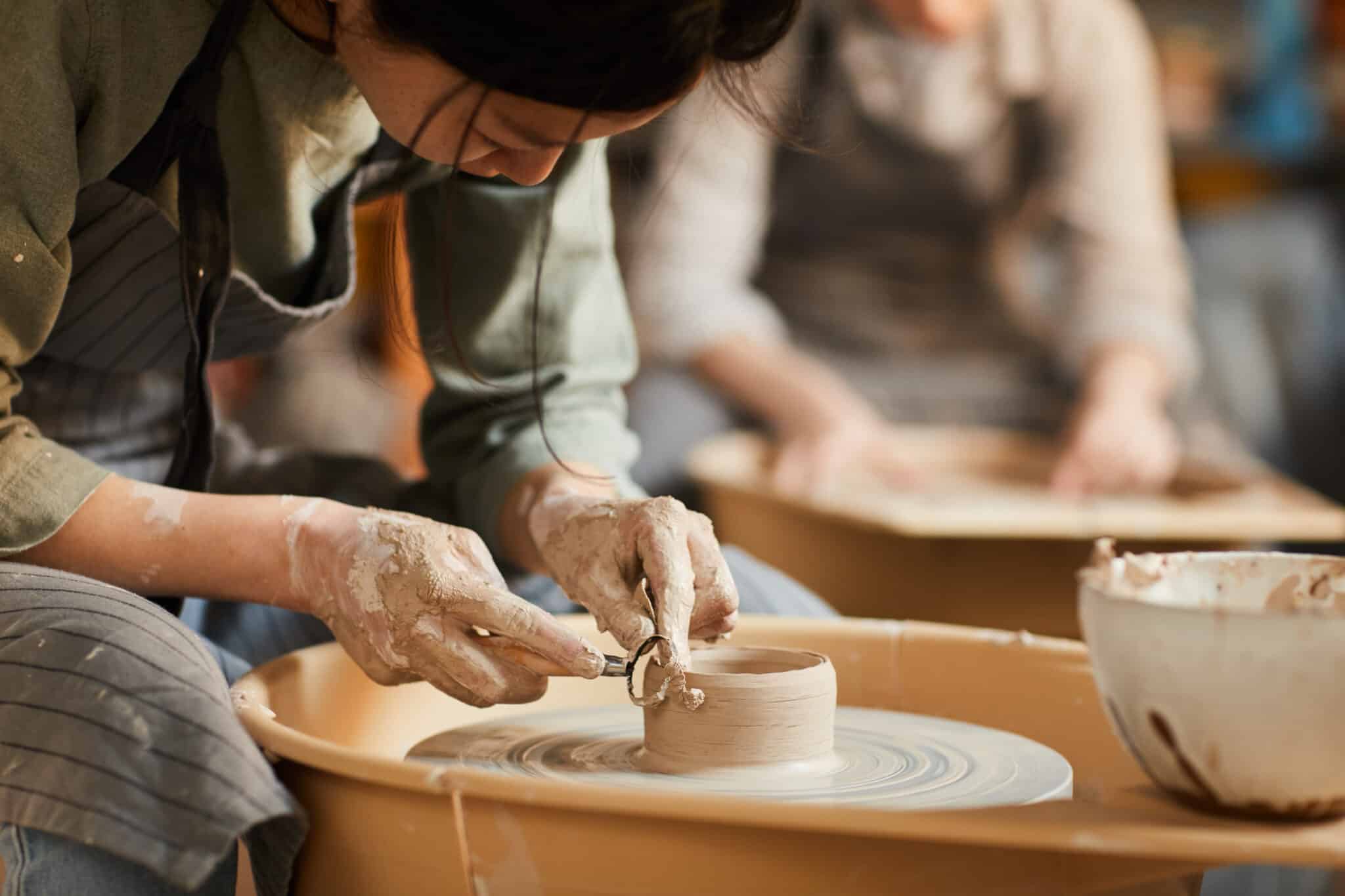 NEW! Gwinnett "En Plein Air" Park Art Challenge: We're calling Gwinnett artists 16 and older to participate in an artwork challenge! Paint an outdoor scene at one or more of the parks selected for a chance to win a cash prize: Saturday, August 5 to Saturday, November 11. The submission deadline is November 17. Please call 678.277.0920 for more information! See attached flyer.
FREE! Awaken Within art exhibit: Sandra Soldo Ackovic awakens nature by symbolizing one's soul by tying in human connection with nature in healing and accepting. The exhibit will be on display until September 8 during operating hours of Pinckneyville Park Community Recreation Center.
OFFERINGS
Adventure Days Out: We've got your school's out childcare covered. Children will have an amazing experience trying new games, exploring new skills, making new friends, and most of all, having fun! 7:30 am – 6:00 pm. Ages 5-12. $30 per day.
Get Into Watercolor: Learn the basics of watercolor from a seasoned instructor! This class is designed for beginners as well as the more experienced. Master the methods of watercolor to paint basic and complex shapes; development of depth through values, perspective, and color; and the composition of the overall painting. Students will furnish their own materials (a supply list will be provided). Saturdays, August 19 – September 23. 10:00 am – 12:30 pm. Ages 16/up. $141.
NEW! Basic Drawing: Students will learn the basics of line, shape, value, texture, and perspective to create finished drawings in pencil and charcoal. Students will draw subject matter provided by the instructor. Call 678.277.0920 for dates and times. Ages 18/up. $201.
NEW! Understanding Watercolor: Taught by an award-winning watercolorist, this course emphasizes techniques in watercolor. Various subject matter from still life, landscape, animals to portraits will be rendered. All levels welcome. Call 678.277.0920 for dates and times. Ages 18/up. $201.
Ballet–Int: Expand your child's ballet abilities in this beginner class. Students will focus on developing ballet techniques and posturing. Beginner ballet will need pink leather ballet shoes & pink footed tights, pink leotards, pink skirts. Saturdays, August 5 – 26. 9:15 am – 10:00 am. Ages 7–10. $37.
Ballet–Preschool: Creative dances and imagination will help instill a love for dancing, as your toddler learns basics of ballet in a positive and fun environment! Preschool ballet will need pink leather ballet shoes & pink footed tights, pink leotards, pink skirt. Saturdays August 5 – 26. 10:00 am – 10:45 am. Ages 4–5. $37.
Ballet–Adv/Pointe: This class is designed for dancers 15 or older, aimed at strengthening ballet technique, flexibility, and performance levels. More demanding and complex movements will help your student master the art of ballet. Dancers need pink leather ballet shoes, pink footed tights, black leotard, and black skirt. Saturdays August 5 – 26. 10:45am – 11:30am. Ages 15/up. $37.
Ballet–Int: Students will reinforce their ballet techniques, physical strength, flexibility, and musicality in this intermediate-level class. Dancers need pink leather ballet shoes, pink footed tights, black leotard, and black skirt. Saturdays, August 5 – 26. 11:30 am – 12:15 pm. Ages 11–16. $37.
Ballet–Beg: Expand your child's ballet abilities in this beginner class. Students will focus on developing ballet techniques and posturing. Beginner ballet will need pink leather ballet shoes & pink footed tights, pink leotards, pink skirt. Saturdays, August 5 – 26. 12:15 pm – 1:00 pm. Ages 6–9. $37.
NEW! HipHop/ Jazz: Students will learn fun, innovative, and unique dance routines that will strengthen dance skills. Tone your body! Get your heart pumping to the beats of your favorite music! Each class consists of stretching, exercise, cool downs, and dance choreography. Drop-In any class for $15. Wednesdays, August 9 – 30. 6:10pm – 7:00pm. Ages 9/up. $41 for all 4 weeks.
NEW! SWEAT: This class incorporates all aspects of fitness: cardio, resistance, flexibility, and core training structured in segments that focus on upper, middle, and lower body exercises. This class will improve endurance, strength, muscle, tone, and definition for all fitness levels. Wednesdays, August 9 – 30. 7:10pm – 8:00pm. Ages 18/up. $41 for all 4 weeks.
NEW! 3D Printing Workshops: Unlock your child's creativity and introduce them to the exciting world of 3D modeling and printing! Our class teaches the basics of 3D design using industry-standard software, Blender, and bringing designs to life through 3D printing. Participants will gain valuable skills such as problem solving, spatial reasoning, creativity and attention to detail while having fun creating their own unique 3D printed creation. A laptop and mouse are needed for this class. Required: A $10 material fee is due at the start of the class paid directly to the instructor Optional: $10/session for laptop rental fee. Please reserve ahead. Highly recommended to bring your own laptop and mouse.
3D Printing Experience: Saturdays in August, 10:00am – 11:30am, Ages 6 – 18, $36
Design Thinking in 3D Printing: Saturdays, August 5 – 19, 1pm – 2pm. Ages 6 – 18, $100
POTTERY STUDIO
New session begins September 11, registration opens August 30.
Wheel: This class is perfect for beginner pottery students who want to learn the basics of working with a pottery wheel. $22 per bag of clay required. Mondays, 6:30pm – 9:30pm. Ages 16/up. $128.
Wheel Adv: Advanced pottery wheel lessons that build on the beginner class so you can hone your skills and perfect your craft. $22 per bag of clay required. Tuesdays, 6:30pm – 9:30pm. Ages 16/up. $128.
Wheel/Handbuilding: This course incorporates working with a pottery wheel and hand building with clay. $22 per bag of clay required. Wednesdays, 10:30am – 1:30pm. Ages 16/up. $128.
Handbuilding: No wheel necessary in this course, learn how to work and create with your hands using clay and tools. $22 per bag of clay required. Thursdays, 6:30pm – 9:30pm. Ages 16/up. $128.
Independent Study: Open studio session for individual pottery artists. Must complete Pottery Studio orientation prior to first visit if you are a new patron. Monday-Saturday. Ages 16/up. $100.
Independent Study ADD ON: Open studio session for individual pottery artists. Must be registered for current pottery class. Monday–Saturday. Ages16/up. $30. PVP22135.
*Out of county resident fees applied at time of registration*
FREE ACTIVITIES
Senior Bridge Club: is a trick-taking card game using a standard 52-card deck. In its basic format, it is played by four players in two competing partnerships. 50/up. Thursdays, 9:00am – 2:00pm. To register contact Mary Fender at 678.357.6709 or maryrfender@yahoo.com.
Gwinnett Chess Club: Chess for all ages. All experiences are welcomed. Saturdays, 9:30am – noon. To register contact Tom Emch at 770.605.0429 or ibemch@charter.net.
Atlanta Gourd Patch: Create art on gourd canvases. Next session is December 10, 2022, from 10:00am – 2:00pm. To register contact Kay Rozea at 470.316.8185 or kmr01@aol.com
Guitars for Vets: Helping Veterans cope with PTSD through music. Participate gets 10 weeks of one–on–one lessons. When finished with lessons participate will receive a free guitar. Mondays, 3:00pm – 5:00pm. To register contact Cliff Meinhardt at 404.234.8040. Visit website guitars4vets.org.
Atlanta Hobby Robotics Club: Come and share your robotics ideas. All ages are welcome. November 19, 2022, 10:00am – noon. To register contact Walter Burleson at 404.932.8108 or wlenbl@gmail.com.
Bridge- Act II: November 28, 2022, from 10:00am – 2:30pm. For more information contact JoAnne Leisen at 571.330.4730.                                                                                                                                                                                Pinckneyville Park Community Center, 4650 Peachtree Industrial Blvd, Berkeley Lake, GA 30071
Hours: Monday–Thursday 10:00am–9:00pm Friday 10:00am–4:00pm Saturday 9:00am–5:00pm
Phone: 678.277.0920
GwinnettParks.com

Camp Evergreen: A classic overnight camp experience in North Georgia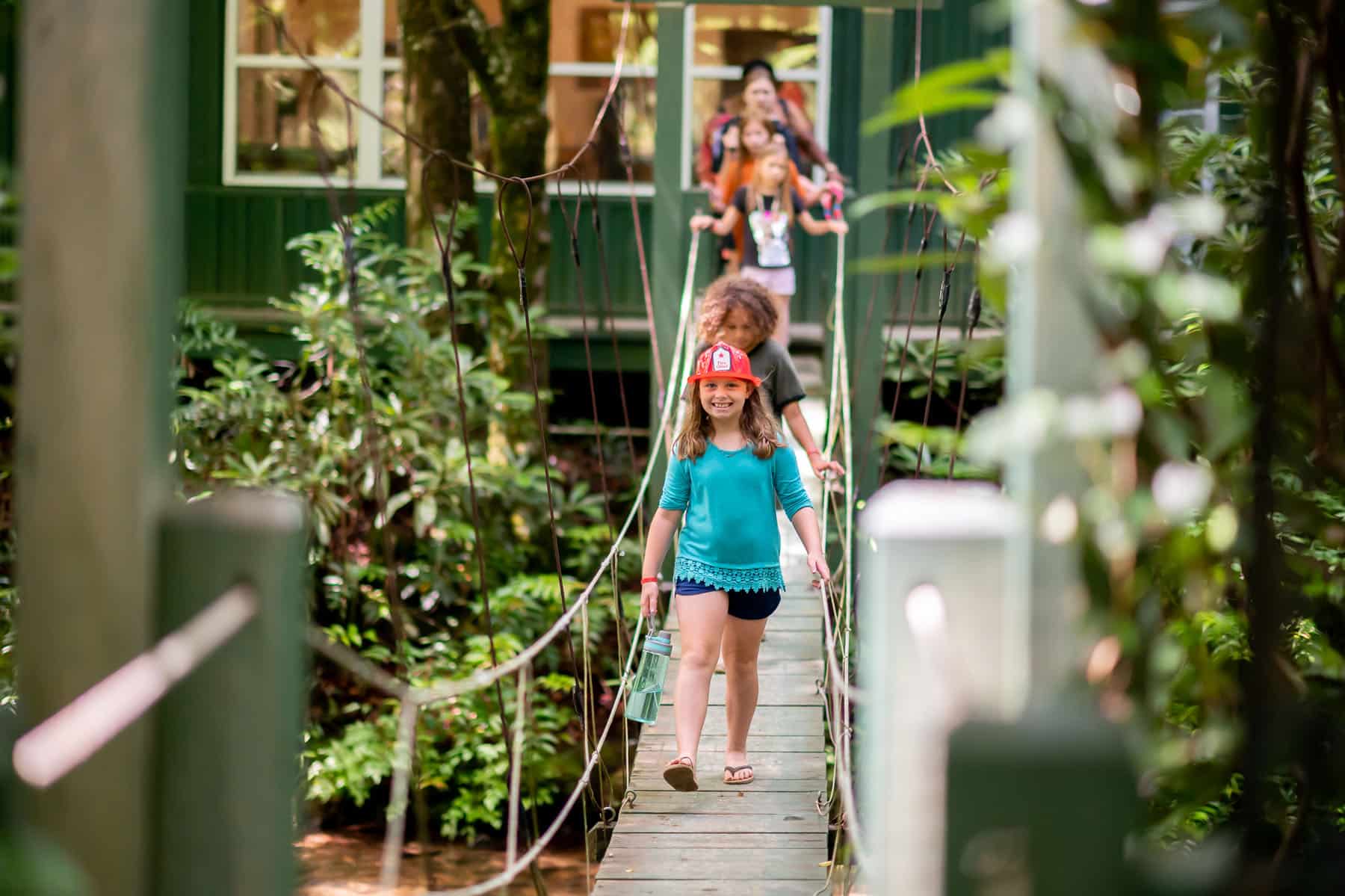 Located in the serene mountains of North Georgia near Lake Burton, Camp Evergreen is a Christ-centered camp committed to creating a fun and loving environment – unplugged from technology and the pressures and schedules of life, where kids are free to explore God's creation.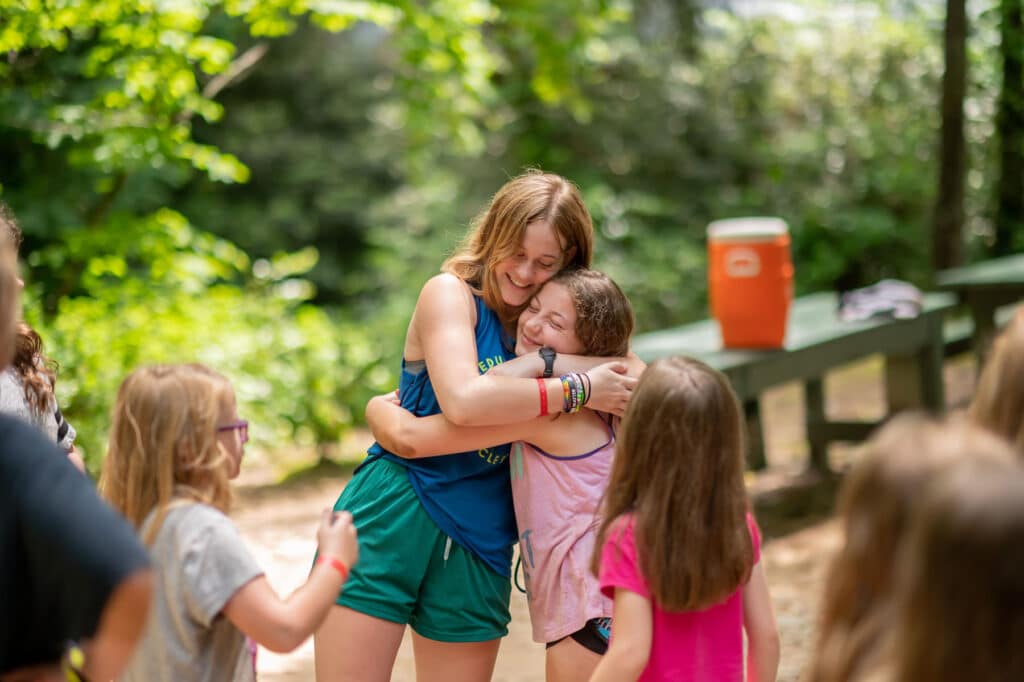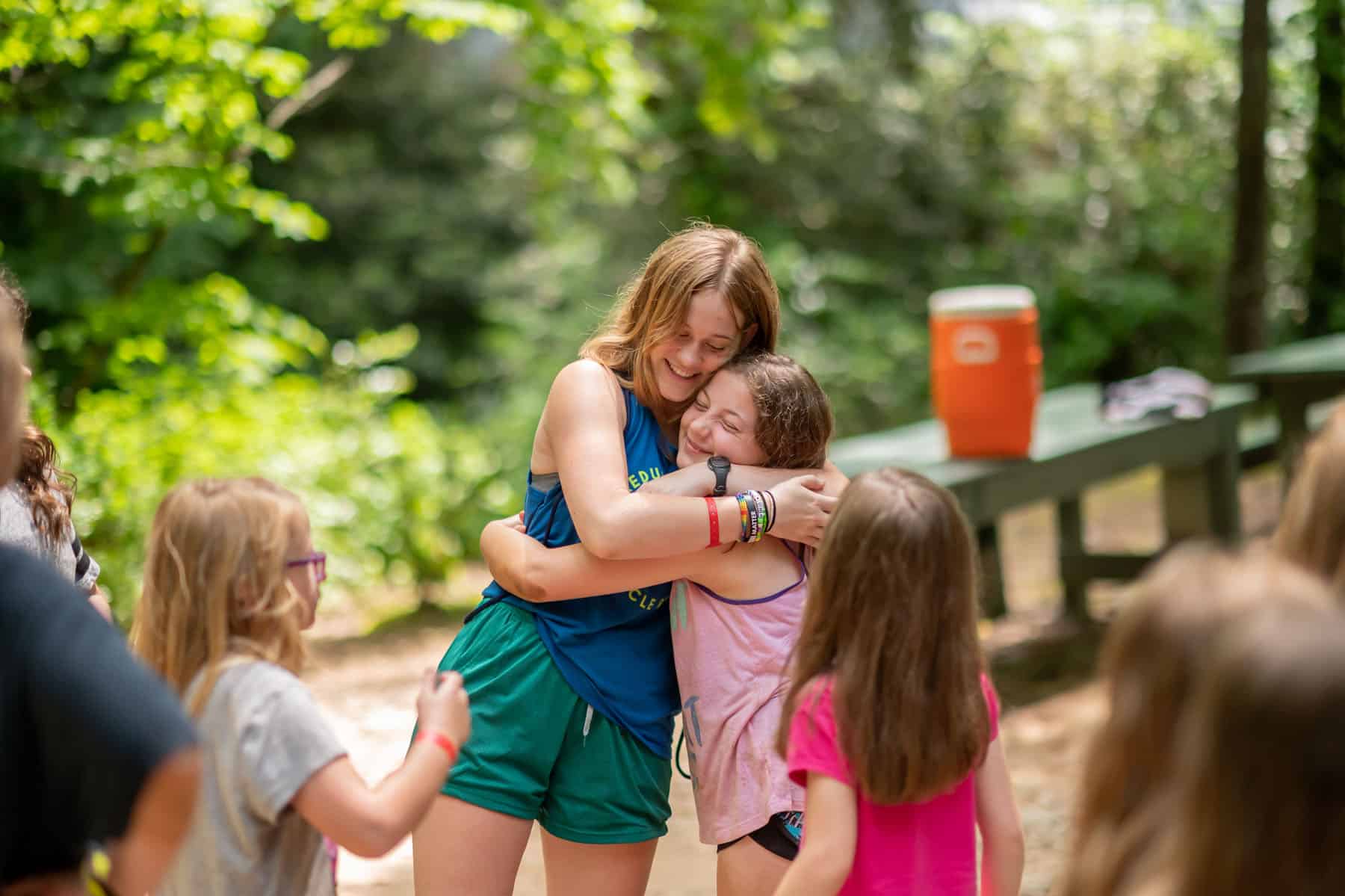 Camp Evergreen's rustic wilderness experience is offered to boys and girls ages 7-14. In addition to our longer overnight sessions, we offer a unique Seedling 4-day, 3-night session specifically designed for first-time campers.
With no more than 80 campers per overnight session and a ratio of two staff members for every eight campers, Camp Evergreen believes that small numbers foster deeper relationships and increase the impact of the camp experience.
Their staff members use creative and engaging approaches to teach traditional summer camp skills such as archery, canoeing, survival skills and swimming.
Regular camp activities are supplemented by daily chapel services, cabin devotion and prayer time, evening all-camp games called "Wild Time," and special activities such as Half Christmas, Survivor Day, and Ridic-Olympics, to name a few.
Family-founded and operated for over 20 years, their mission has remained the same, that each camper would become more firmly rooted in Christ, growing in faith and branching out in love.
Learn more and register for Summer 2023 here.
478 Andersonville Lane, Clarkesville, GA 30523
Phone: 404-210-9149
campevergreen.org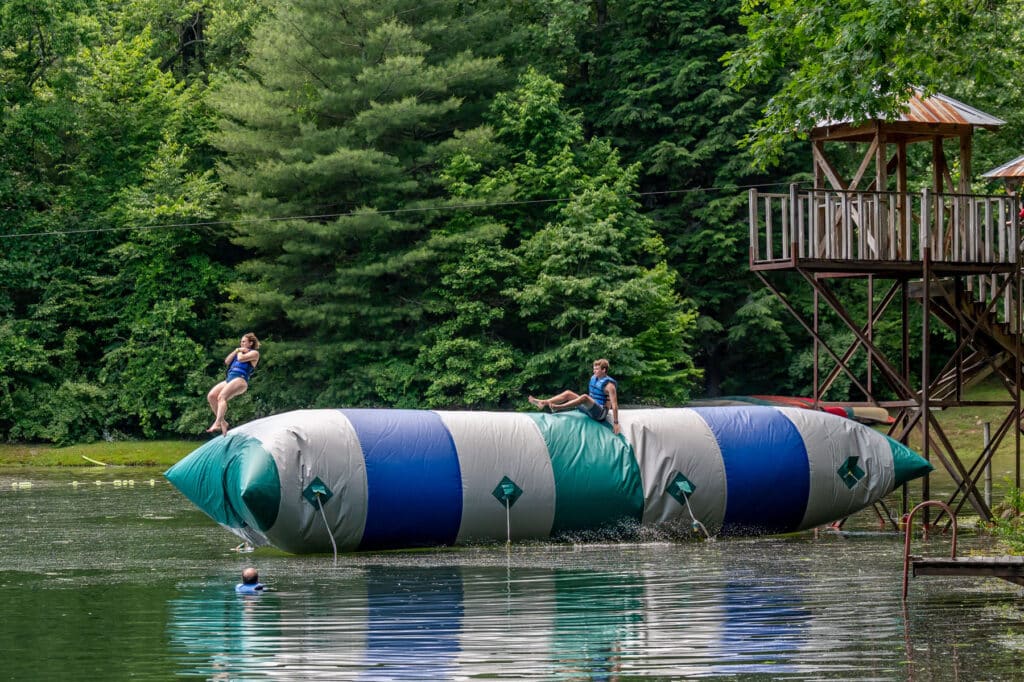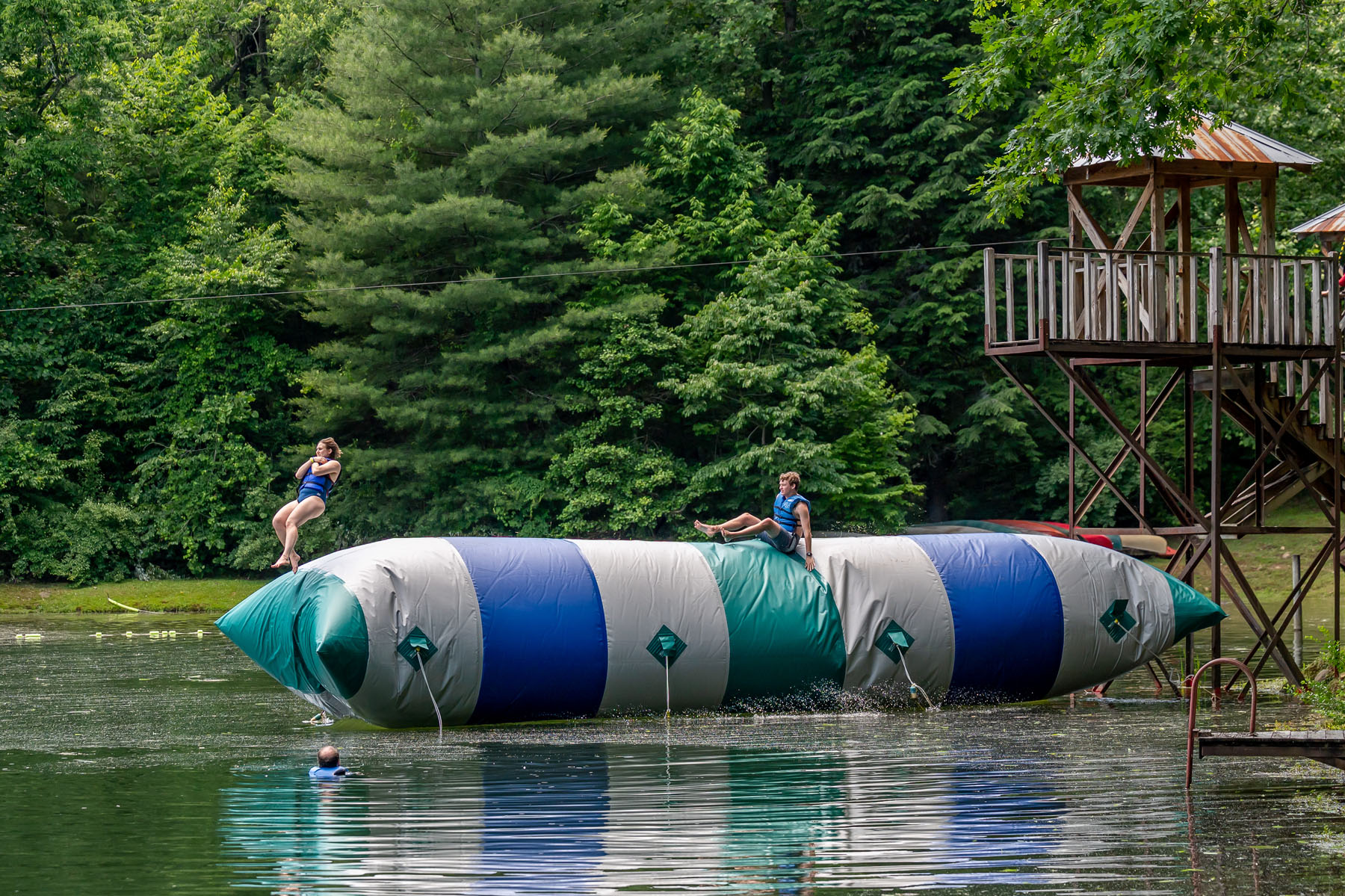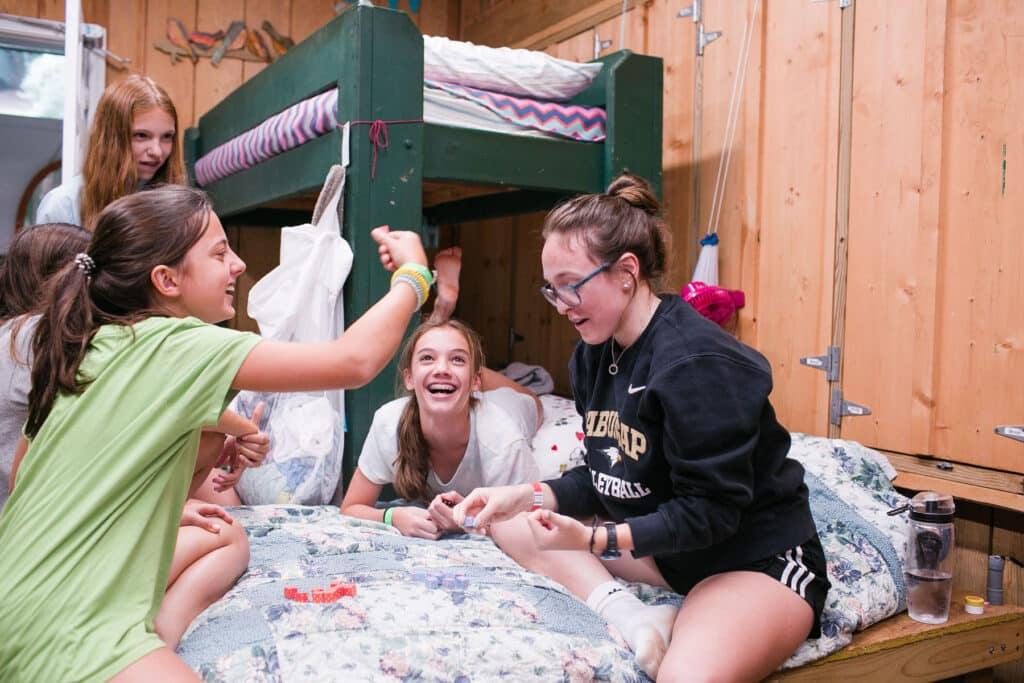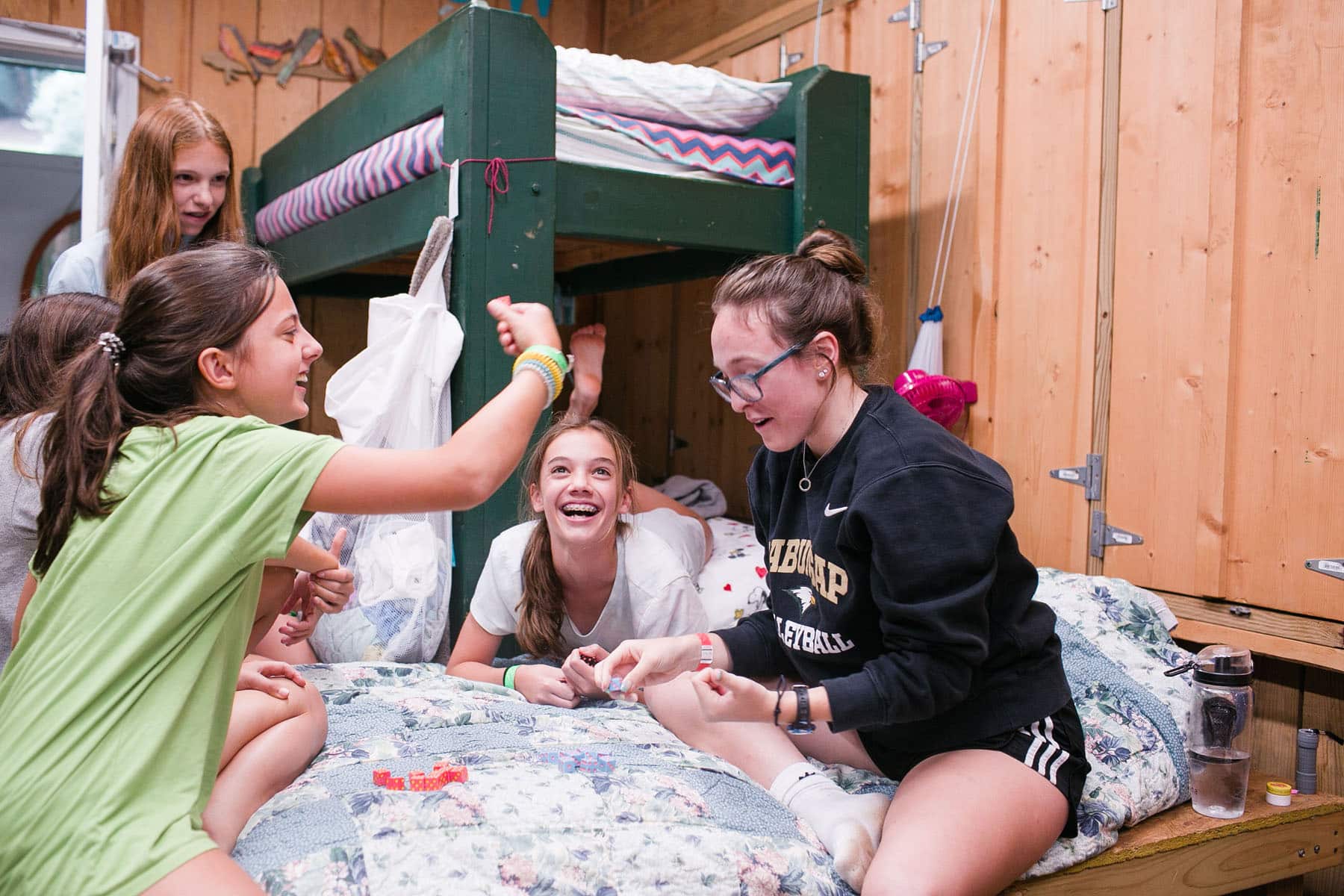 Summer Camps Rebound and Keep Getting Better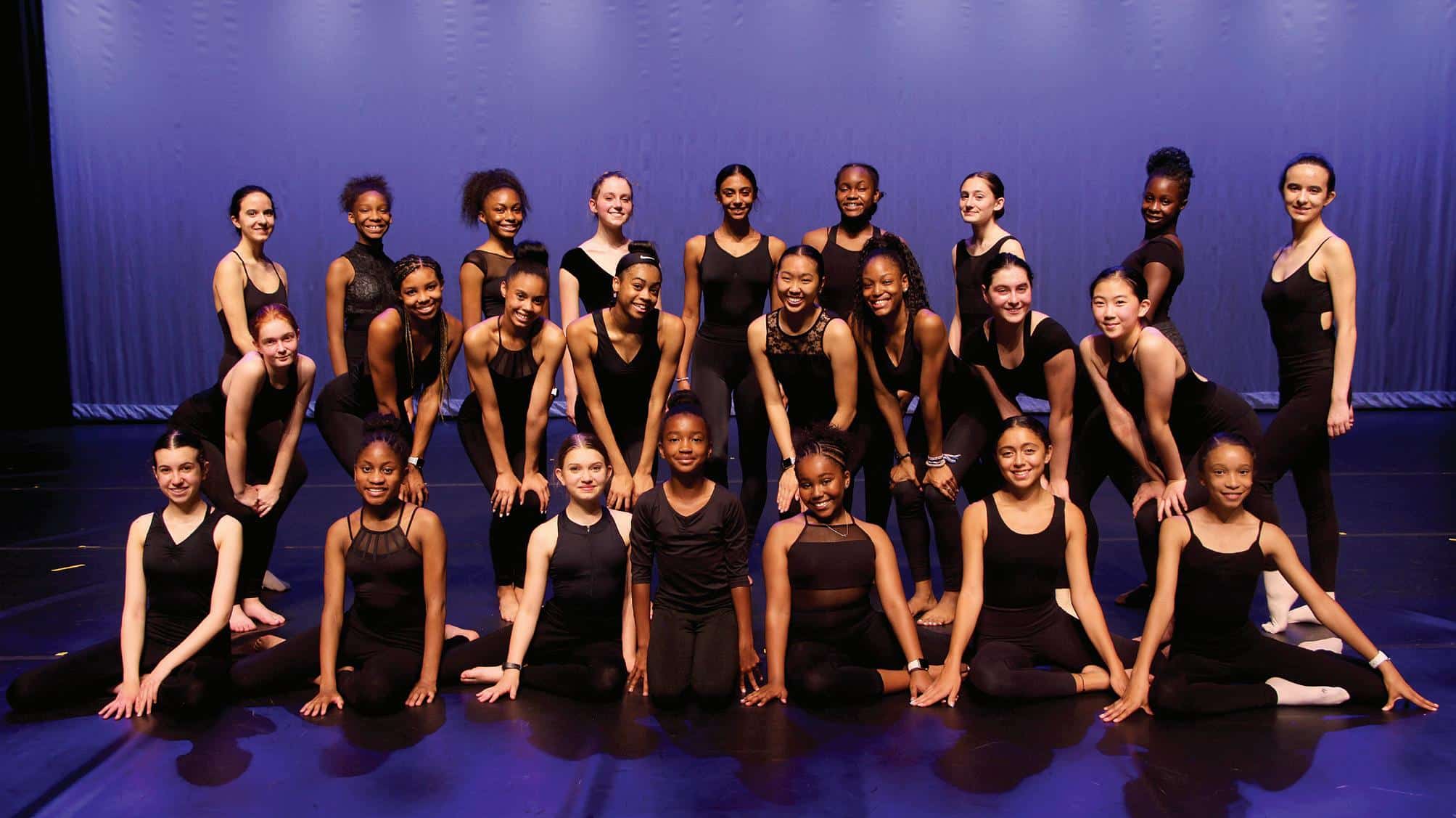 Summer camps are bouncing back in Peachtree Corners. And in some places, they never went anywhere.
For two years, COVID-19 lowered summer camp attendance, shut them down entirely, or required a virtual option for kids to participate. But if 2022 attendance numbers are any indication, the popularity of summer camps has boomed, and camp providers could see a record turnout in 2023.
As early as January registration for many camps was already open and some are filling up fast.
Back and stronger than ever
"This past summer demonstrated we have fully recovered from the pandemic," said Bob Hagan, owner of Club SciKidz, a technology, and science-focused summer camp offered in multiple locations in metro Atlanta, including Notre Dame Academy in Duluth. "We set a sales record for our summer camps."
Club SciKidz offers more than 60 STEM themes for children in pre-kindergarten through seventh grade as well as Marvel-themed, zombie-themed, and Lego-themed programs.
For Greater Atlanta Christian School (GAC), the pandemic didn't cause much change. The school shut down from March to May 2020, but following proper guidelines, they hosted in-person camps that summer. The only thing affected has been attendance, but that changed in 2022, said GAC director of community relations Margie Asef. Last year, GAC saw record attendance.
GAC will host more than 30 specialty camps, along with weekly camps that include a field trip in the metro Atlanta area.
"Our dynamic array of classes and choices allow for the maximum benefit for our campers and their parents," Asef said. "Day camp is a fun-filled day that will allow for building friendships and lasting memories."
Kelly Weatherly, director of auxiliary programs and outreach at the Wesleyan School, said summer camps bring a sense of normalcy to a child's summer break, and now that camps have returned, kids appear to appreciate them even more. Wesleyan also saw a new attendance record in 2022, she said.
"We are delighted to be back to normal," Weatherly said. "A major part of the camp experience is running around, playing, and being close with friends, new and old. COVID limited us from those experiences, but we have come back better and stronger, and I genuinely think the kids see it and are grateful for the closeness and the normalcy we are able to bring to their summer. People seem more anxious than ever to sign up for camp in 2023, and we are ready for them."
In 2021, Wesleyan only hosted camps for Wesleyan students and family members before reopening to the public in 2022.
"We are constantly watching trends and looking for new ideas to make camps interesting," Weatherly said. "Wesleyan has been offering camps to the community for over 25 years. We also never leave campus. We believe this makes us unique. What you see is what you get, and what better way to experience Wesleyan than by coming to camp?"
Many camp options available
Here is a compilation of some of the summer camps available in the Peachtree Corners area.
Camp Invention
Location: Berkley Lake Elementary School, 4300 S Berkeley Lake Rd., Duluth
Camp Dates: June 5-8
Cost: $275
Ages: Grades K-6
Website: invent.org/programs/camp-invention
An initiative of the National Inventors Hall of Fame, Camp Invention has more than 1,000 camp programs nationwide. The mission of Camp Invention is to inspire innovative thinking among youth. The program will help grow campers' confidence, boost problem-solving skills, and learn about innovative role models.
The 2023 theme of Camp Invention is "Summer of Wonder." Activities include "Pop-up Venture," in which campers learn how to become entrepreneurs and design their own pop-up business, and "Catching Air," in which kids use design engineering to build their own skate park.
Club SciKidz
Location: Notre Dame Academy, 4635 River Green Pkwy., Duluth
Camp Dates: June 12-July 17
Cost: $349
Ages: Grades PreK to 7th Grade
Website: atlanta.clubscikidz.com
Club Sci Kidz is an Atlanta-based, STEM-focused camp that offers creative venues for participants with themes such as Marvel Movie Maker, Special Effects & Zombies, and Nintendo Labo. Each participant receives a specialty-made welcome box full of stuff related to their camp theme.
Club SciKidz has been a popular camp choice in the Atlanta area since it was founded by Bob and Sue Hagan in 1997. They have hosted more than 100,000 children since then. Camps are held at eight locations across metro Atlanta.
Future Blue Devil Cheerleading Camp
Location: Norcross High School, 5300 Spalding Dr., Norcross
Camp Dates: June 6-8
Ages: Pre-K to 6th Grade
Website: norcrosshighcheer.weebly.com
Spend the afternoon learning from current Norcross High cheerleaders and head coach Chandler Williams.
Greater Atlanta Christian School
Location: 1575 Indian Trail Rd., Norcross
Camp Dates: June 5-July 28
Cost: TBD (registration opened Jan. 30)
Ages: 4-18
Website: greateratlantachristian.org/campus-life/summer-camp/summer-camp
GAC offers three types of camp categories: Grow Day Camp, Thrive Day Camp, and Specialty Day Camp. Grow is designed for fourth and fifth graders, while Thrive is designed for grades 6-8.
In addition to weekly field trips, campers can look forward to using the new GAC clubhouse, which offers ping pong, air hockey, board games, and arcade basketball. Thrive participants can look forward to attending local sporting events, going to the movies, and an indoor skating party.
Gwinnett County
Location: Pinckneyville Park Community Recreation Center, 4650 Peachtree Industrial Blvd., Berkeley Lake
Camp Dates: June 12-July 28
Cost: $121-$151
Ages: 5-13
Website: gwinnettcounty.com/
Among the most cost-efficient options for kids this summer, Gwinnett County offers camps at most of its community centers, including Pinckneyville Park. The county's Summer Adventure offers eight programs: Campers Got Talent, Get into Character, Into the Wild, Let's Explore Georgia, Let's Try It, Make a Splash, and Once Upon a Time. A $151 registration fee is good for an entire day's worth of adventure.
i9 Sports Multi-Sport Camp
Location: Bunten Road Park, 3180 Bunten Rd., Duluth
Camp Dates: June 5-9 and July 24-29
Cost: $160
Ages: 5-10
Website: i9sports.com/atlanta-youth-sports-leagues
The i-9 Sports Multi-Sport Camp gives kids a chance to learn the basics of flag football, soccer, and baseball by working with local coaches and instructors. i9 hosts camps nationwide for more than 3.5 million kids per year. i9 also offers youth sports leagues for kids of all skill levels ages 3 and up.
Kids 4 Coding
Location: Paul Duke STEM High School, 5850 Peachtree Industrial Blvd., Norcross
Camp Dates: Weekly full- and half-day programs, June 5-July 28
Cost: $400 half-day / $690 full day
Ages: 7-14
Website: kids4coding.com
The Kids 4 Coding in Duluth offers courses in programming languages such as Scratch and Python, as well as game development courses involving Roblox and Minecraft. The camps also provide courses in artificial intelligence, robotics, autonomous cars, and augmented reality. Available in Georgia and Massachusetts, Kids 4 Coding covers a broad foundation of STEM education programs. The student-teacher ratio is 7 to 1, and instructors are recruited from top computer science and engineering programs such as Georgia Tech, the University of Georgia, Harvard, and MIT.
MJCCA Summer Day Camps
Location: Marcus Jewish Community Center of Atlanta, 5342 Tilly Mill Rd., Dunwoody
Camp Dates: May 30-Aug. 11
Cost: $415 member / $490 Community
Ages: Pre-K through 9th grade
Website: mjccadaycamps.org/register
The Marcus Jewish Community Center of Atlanta offers camps on and off its 52-acre campus in Dunwoody. Participants can enjoy day camps at MJCCA or nature at Camp Isidore Alterman, which has activities such as bumper boats, outdoor cooking, ropes course, canoeing, fishing, sports, free swim, STEAM, drama, dance and arts and crafts.
MJCAA also operates a separate outdoor camp called Camp Barney Medintz in the North Georgia Mountains.
PGA Camps
Location: TPC Sugarloaf, 2595 Sugarloaf Club Dr., Duluth
Camp Dates: June 6-July 28
Cost: $600 half-day / $1,000 full day
Ages: 7-16
Website: pgajuniorgolfcamps.com
TPC Sugarloaf in Duluth offers a premiere golf camp in which junior players will be able to hone their skills on a 10-acre practice facility. Campers are instructed by certified PGA professionals with a low student-to-instructor ratio of 6 to 1.
Half-day camps are recommended for beginning golfers, while full-day camps are designed for intermediate to advanced skill levels.
Wesleyan School
Location: 5405 Spalding Dr., Peachtree Corners
Camp Dates: June 12-21
Cost: $175 half-day / $400 full day
Ages: 3-13
Website: wesleyanschool.org/programs/summer-camps?siteId=1161
With a full range of camps from sports to STEM to arts, Wesleyan School has more than 50 camps to choose from, all of which take place on the Wesleyan campus. Camps are designed to balance strong content and organized play time.
Each camp finds time to be inside and outside with structured time as well as free time. Registration is now open, and camps for younger kids tend to sell out early.