The Peachtree Corners Festival Gears Up for Another Great Year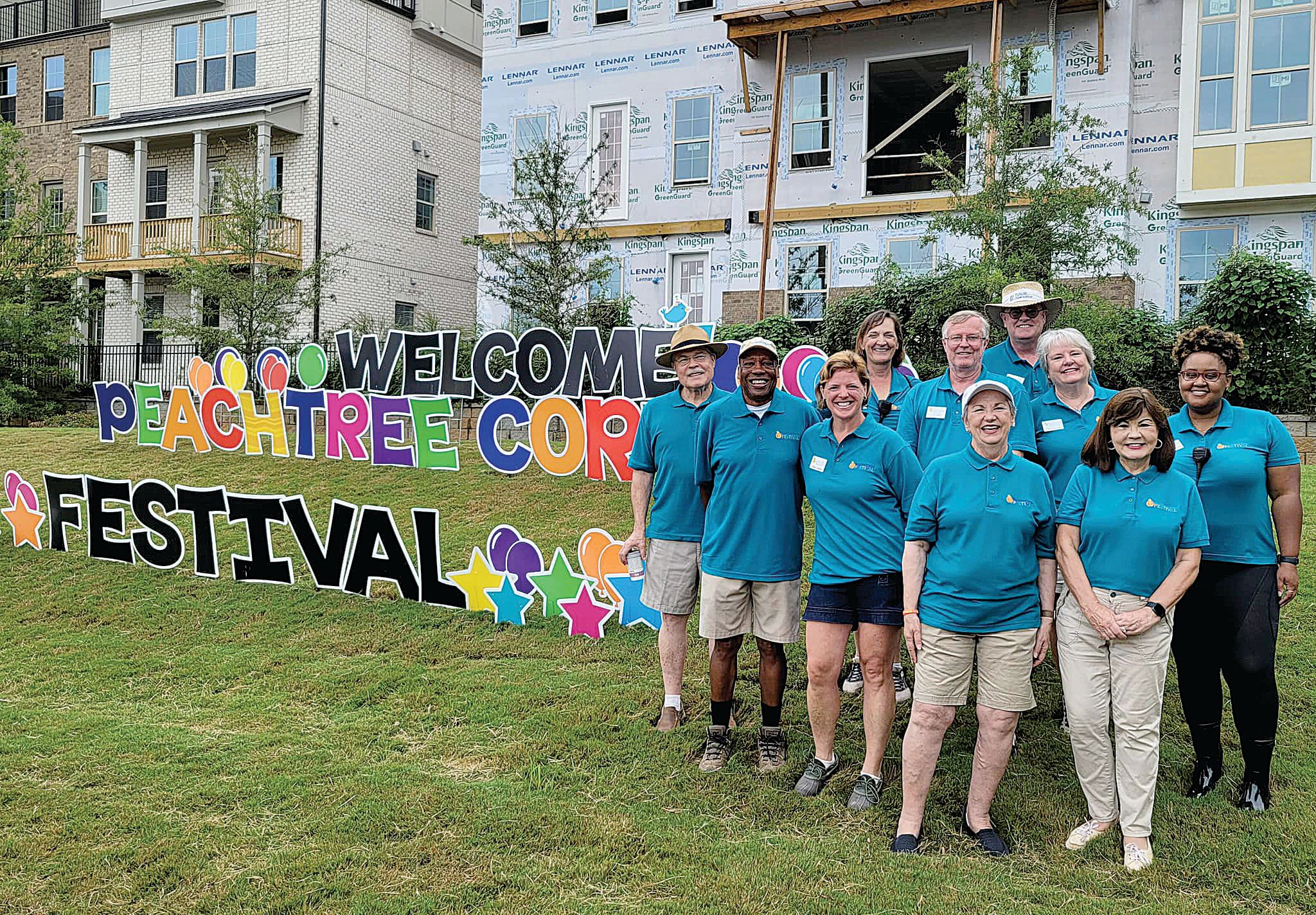 The Peachtree Corners Festival is no doubt one of the greatest traditions in the city of Peachtree Corners because of its continual improvement and growth year after year. Filled with music, food, arts and crafts — and much more — the family-friendly festival continues to be a symbol and trademark of our community's excellence.
Located in and around the Town Center, the Peachtree Corners Festival will be hosted on September 22 through 24, with times on Friday, 7:30 to 10:30 p.m.; Saturday, 10 a.m. to 6 p.m.; and Sunday, 12 to 5:00 p.m.
As the festival celebrates its 12th year of continuation, Peachtree Corners Festival brings something new to the table this year. With the recent passing of long-time Peachtree Corners resident, First Lady of Peachtree Corners and Peachtree Corners Festival Vice President Debbie Mason, the festival plans to commemorate Mason this year and the legacy she not only left with the festival but with the community.
Dave Huffman, Peachtree Corners Festival President, has been heavily involved in the festival for over a decade and worked closely with Mason for many years. To bring light to the lasting impact Mason left on the city of Peachtree Corners, the organizing committee of the festival has many plans in store for the upcoming weekend.
Celebrating Debbie Mason
Huffman shared that the professed theme of this year's festival is "Celebrating the Life and Legacy of Debbie Mason."
"Normally we don't have a theme to our festival, but this year is special," said Huffman. "In addition to all of her many activities and contributions to our community, Debbie was a co-founder of the festival and its Vice-President until her death from cancer earlier this year."
Within the festival, to celebrate Mason's legacy during the festival kickoff, there will be a tribute to Mason in the opening speech, the festival t-shirts will have Mason mentioned on them, and on the festival booths, there will be mention of Mason, too.
Even before the festival, Peachtree Corners Festival worked to install the Debbie Mason Drama Scholarship at Norcross High School (NHS) to celebrate Mason's love for the NHS drama department.
Aside from these meaningful attributions, the Peachtree Corners Festival has many other plans in store to make this year special.
Foremost, with the festival set to take place in the middle of September rather than mid-summer, the cooled weather will surely create an enjoyable setting for the festival. Huffman and his team also have worked to improve the festival and its dynamics for this year's event.
"Each year we try to improve a little bit on the previous year," said Huffman. "I know people — organizers like myself — will always say, 'Oh this is going to be the greatest festival we've ever had.' But when we do a process like that, that's actually true because each festival, we try to improve on it a little bit, take our lessons learned."
"We've got more arts and crafts booths than we've ever had, and the music is always a plus," Huffman continued. "We're one of the few festivals in this area that pays our bands. So, we do get, I think, a higher quality of band. Our car show is always fun, and I think that's something that makes our festival stand out, I believe, from some of the other ones in the area."
Music
Becky Lyon, Entertainment Coordinator, and Huffman have worked to create three nights full of unforgettable entertainment.
On Friday night, two show-stopping bands will take the stage. At 7:30 p.m., a Peter Frampton tribute band, Tommy Lee Thompson and the Network will get the evening off to a rocking start.
Following the opening, headliner Back N Black, an AC/DC tribute band, will start around 8:30 p.m. Performing top AC/DC hits such as "Highway to Hell," "Thunderstruck" and "You Shook Me All Night," the band will keep the energy high on the Town Green all night.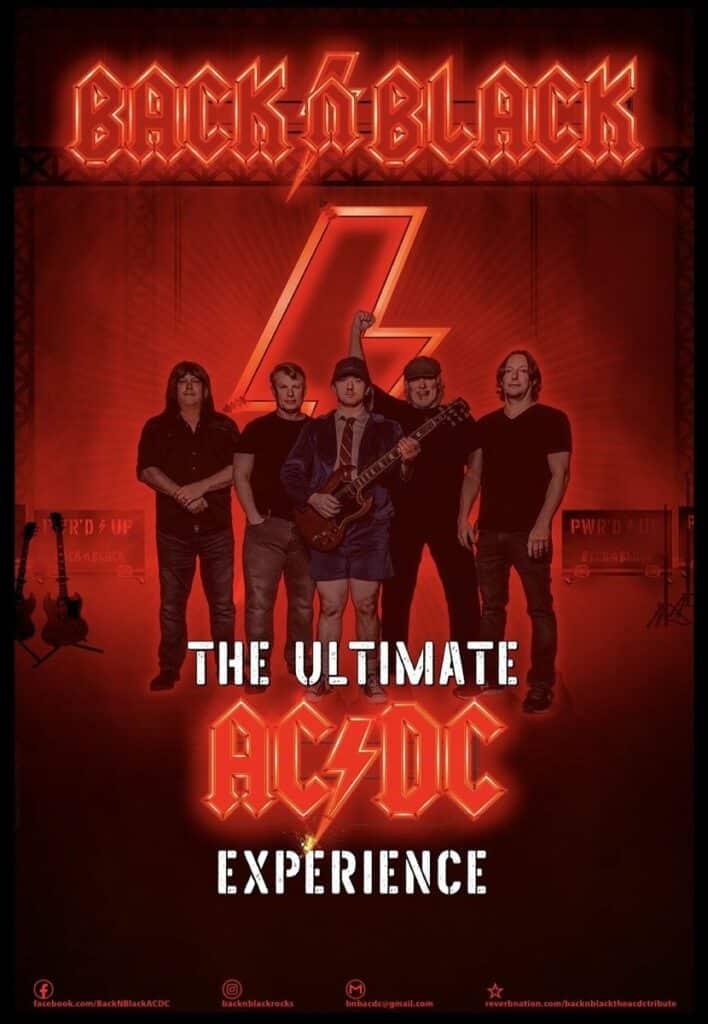 The musical lineups for Saturday and Sunday are still being firmed up at press time, but Huffman did share some of the bands that are scheduled to appear. The list includes Bulletproof, Casual Cadenza, The New Bridge Band and Sonic Alley.
The Whiskey Angels will also hit the stage, making their first-time appearance at the Peachtree Corners Festival.
Automobiles and more
Got a hot rod to show off? On both Saturday, September 23, and Sunday, September 24, Peachtree Corners Festival will be hosting both a Classic Car Show and an exhibition by Georgia's Concours d'Elegance.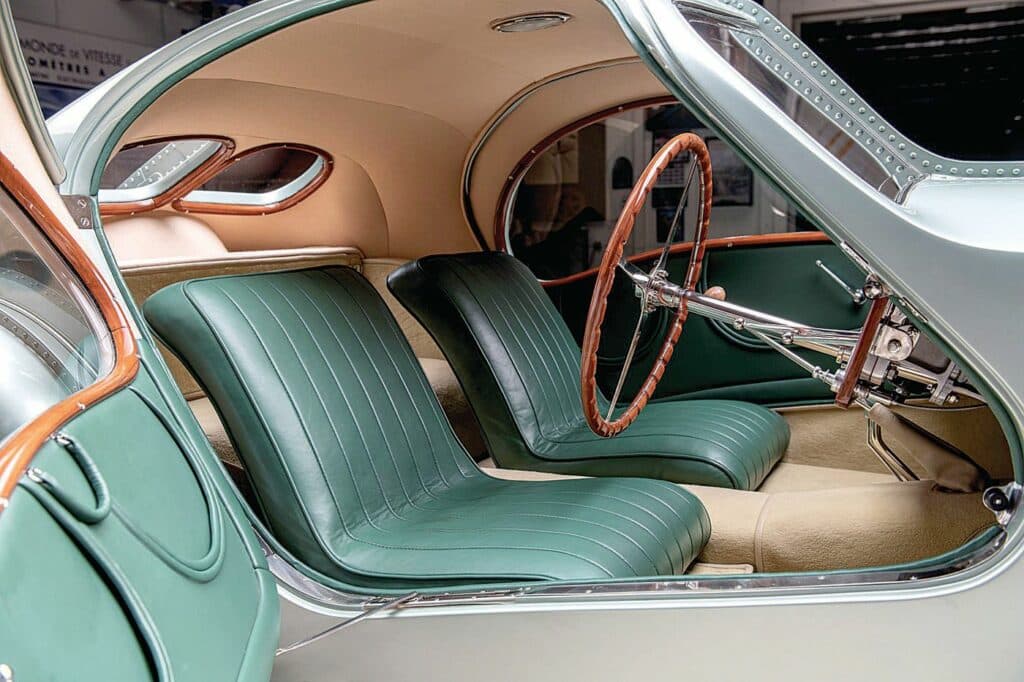 ---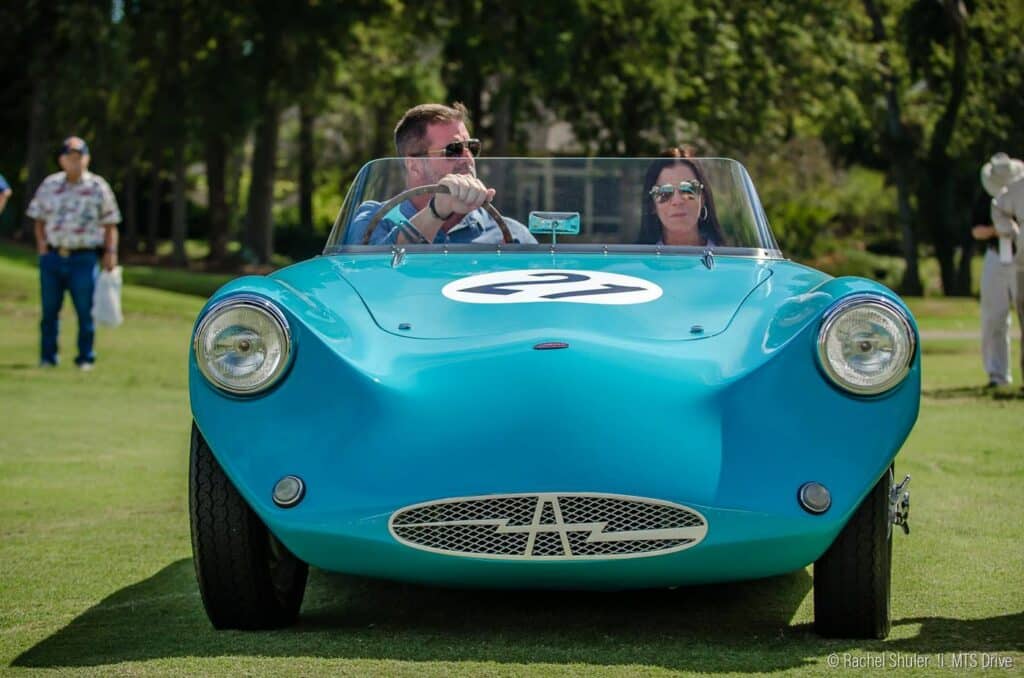 During the Classic Car Show, Saturday 10 a.m.-3 p.m., anyone who wishes to participate can enter their car or bike with a $15 registration fee. Make sure to bring your vehicles and cameras as this is surely an event all car show lovers will not want to miss.
Judges will scope out the fierce competition during the show and two top-class trophies will be given out to the top car and top bike entered.
And the fun doesn't end on Saturday.
On Sunday, from 12 to 4 p.m., Georgia's Concours d'Elegance will host an exhibition with cars on display. Admission is free to view many rare and luxurious vehicles. This invitation-only event will showcase luxury cars, ensuring an impressive line-up of classic cars.
Make sure to come out and see the collection of vintage and collectible cars that be showcased on Sunday afternoon. The cars on display aren't merely vehicles. Rather, they are pieces of art with eccentric history and aesthetic upkeep, making them quite a sight.
Arts, crafts and knick knacks
This year, the Arts & Crafts Row will be jam-packed with local artisans and businesses offering more unique products and crafts than ever before. Bring your family and friends to check out the one-of-a-kind goods for sale. There surely will be something for everyone.
Rock My Zen: Started back in 2013, these Reiki-infused bracelets, necklaces, pendants and earrings have been made with crystal combinations to help with stress, anxiety and depression relief, negative energy protection, love and abundance. Rock My Zen was born out of a love for crystals and their properties. Visit the website at rockmyzen.com.
Seatree Studio: These handcrafted ornaments are both beautiful and eco-friendly. Through Seatree Studio, what once was an ordinary can is turned into a vibrant and whimsical ornament. All ornaments are hand-painted to perfection and take on curious shapes of nature. View the collection at seatree.studio.
Akayati Craft: Founded over 20 years ago in Ghana by brothers Joseph and Kwesi Akayati, Akayati Craft brings Ghana tradition to the U.S. with their famous Bolga baskets and other authentic African crafts. Purchasing products from Akayati Craft helps pay for educational fees for children and keeps this cultural craft alive. Check out akayaticraft.com to see their crafts.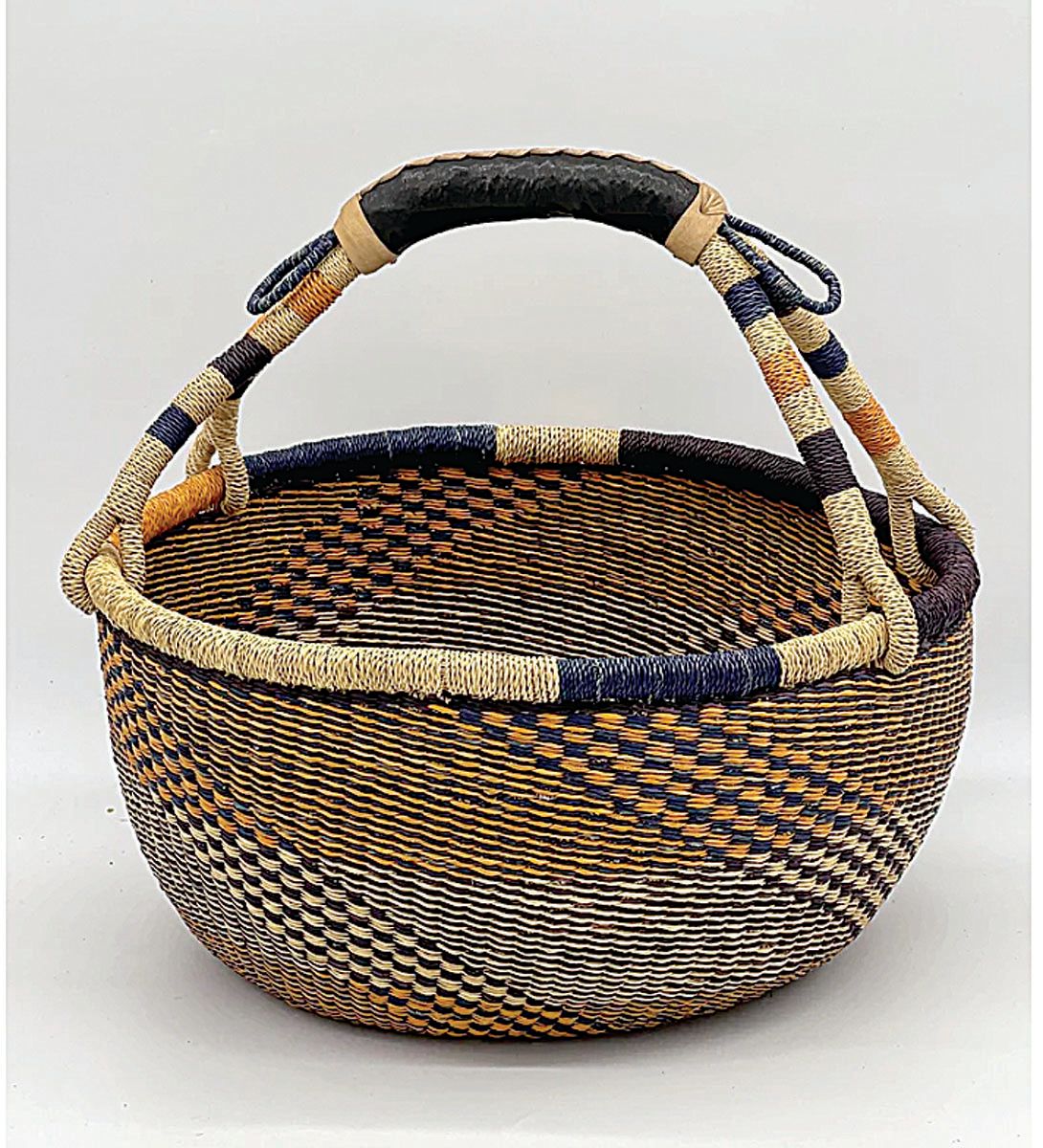 Alchemy Deodorant: Support a local Duluth-based natural deodorant small business this year by stopping by Alchemy Deodorant. This small business has an emphasis on being a plastic-free, vegan and budget-friendly business, while still having exclusive and powerful scents to offer. Visit the shop at alchemydeodorant.com.
Almash Pieces: If you are looking for fashionable yet life-enriching pieces of jewelry, Almash Pieces is surely a place to visit. Offering distinctive bracelets, earrings, necklaces and rings, this small business crafts its pieces with love and good energy. Check out the shop at almashpieces.com.
Emmerse: Want relaxation in a jar? Visit Emmerse's stand this year to enjoy artisan-crafted products such as candles, bar soaps, body butters and lip balms. Any of Emmerse's products are sure to create the perfect spa night. Find more at getemmersed.com.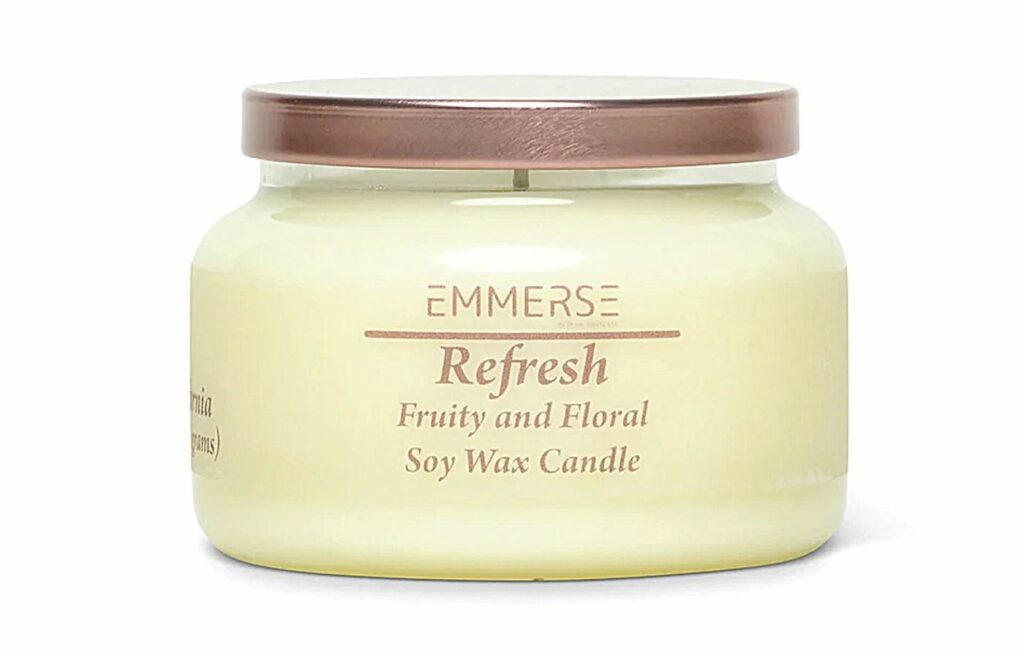 Melty Way Studio: This local small business crafts exceptional and mystical candles which take on many different shapes. Melty Way Studio crafts candles in shapes such as succulents, teddy bears, desserts and so much more. Visit etsy.com/Shop/Firstbreathshop for more information.
My Little World: Based out of Duluth, My Little World Plant & Flowers is a family-owned business that sells live plants, colorful flowers and allows customers to create their own terrariums. Explore the shop at mylittleworldplantsflowers.com.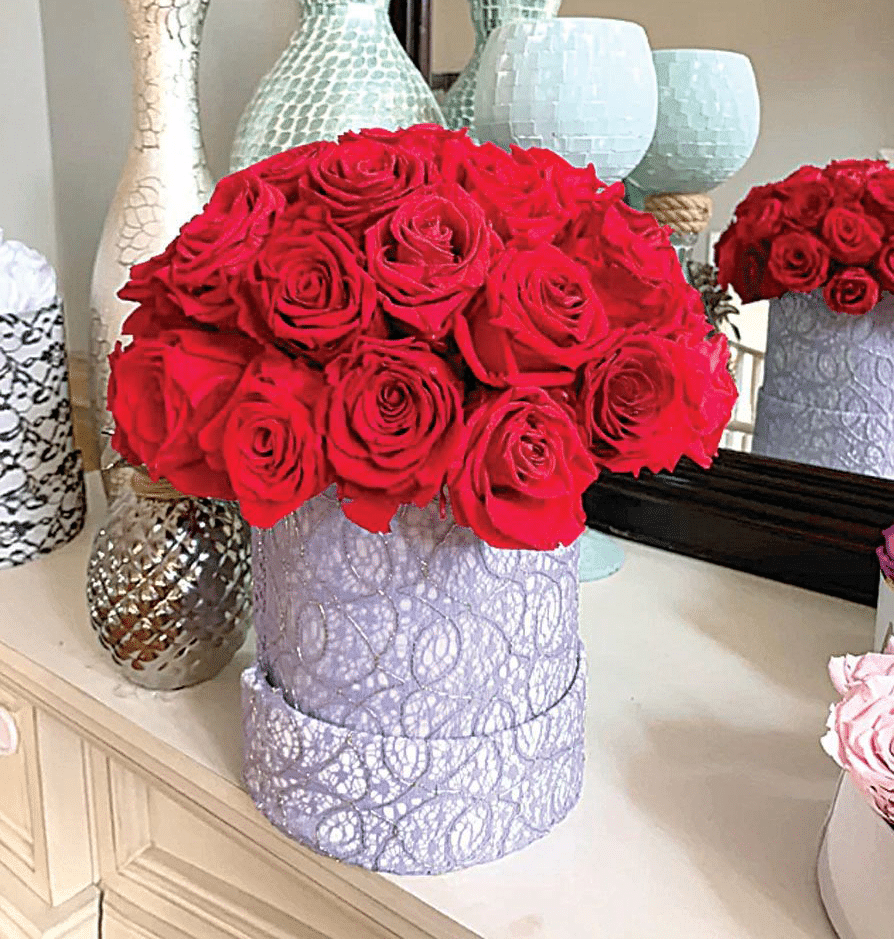 Peace Love Soul: Founder Joy turned puzzles into a gateway for peace in 2021 among turmoil. Peace Love Soul is a puzzle shop that strives to illustrate and convey diversity, culture and unity by celebrating women artists of color. To view more, visit piecelovesoul.com.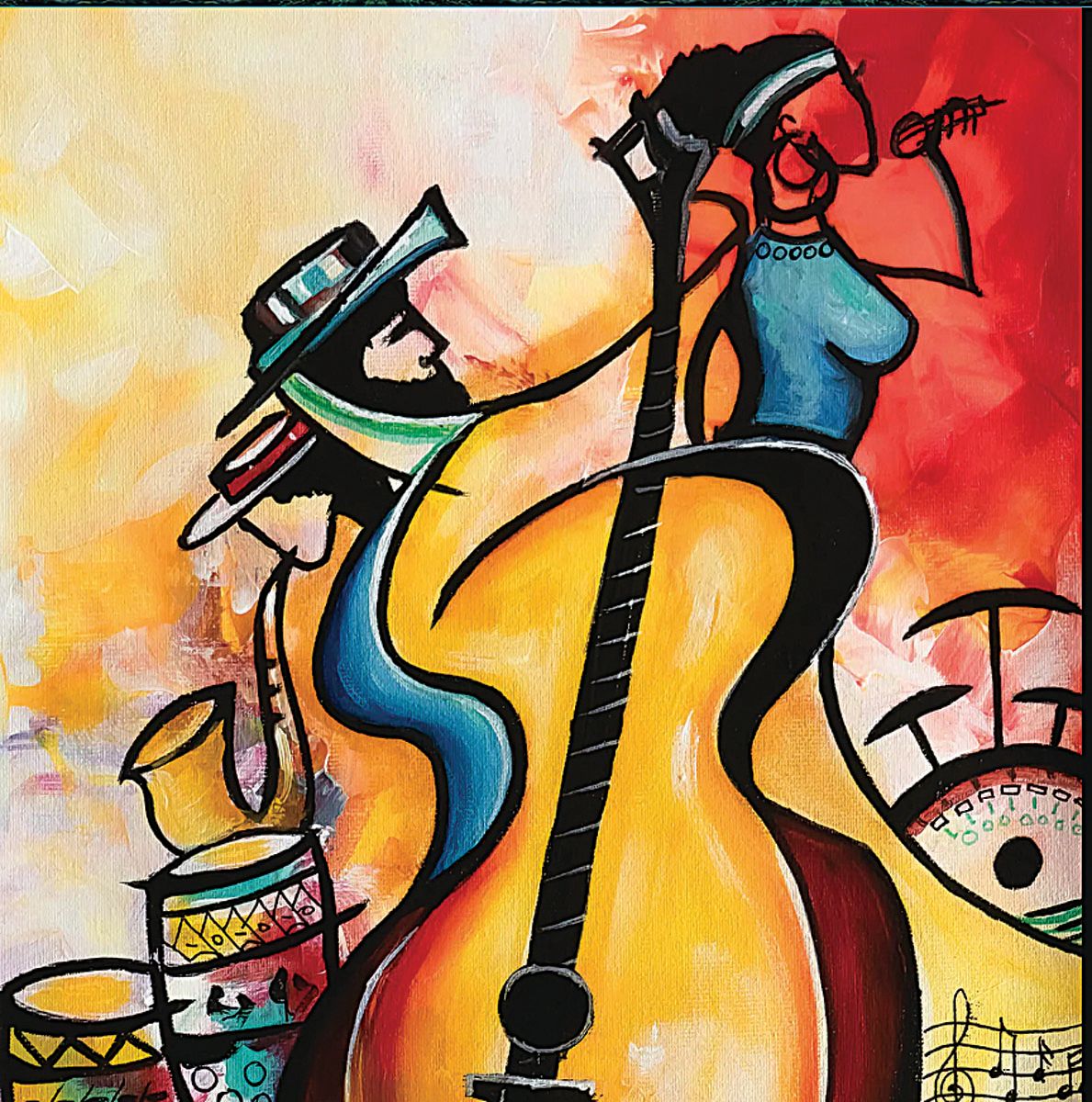 Rainy Day Studio: Allie Benoit is the artist who creates the pieces at Rainy Day Studio. Benoit crafts ceramic home décor, dinnerware, drinkware and sculptures, among other things. The art Benoit creates helps soothe her soul and bring light into darkness. Check out rainydaystudiollc.com for more details.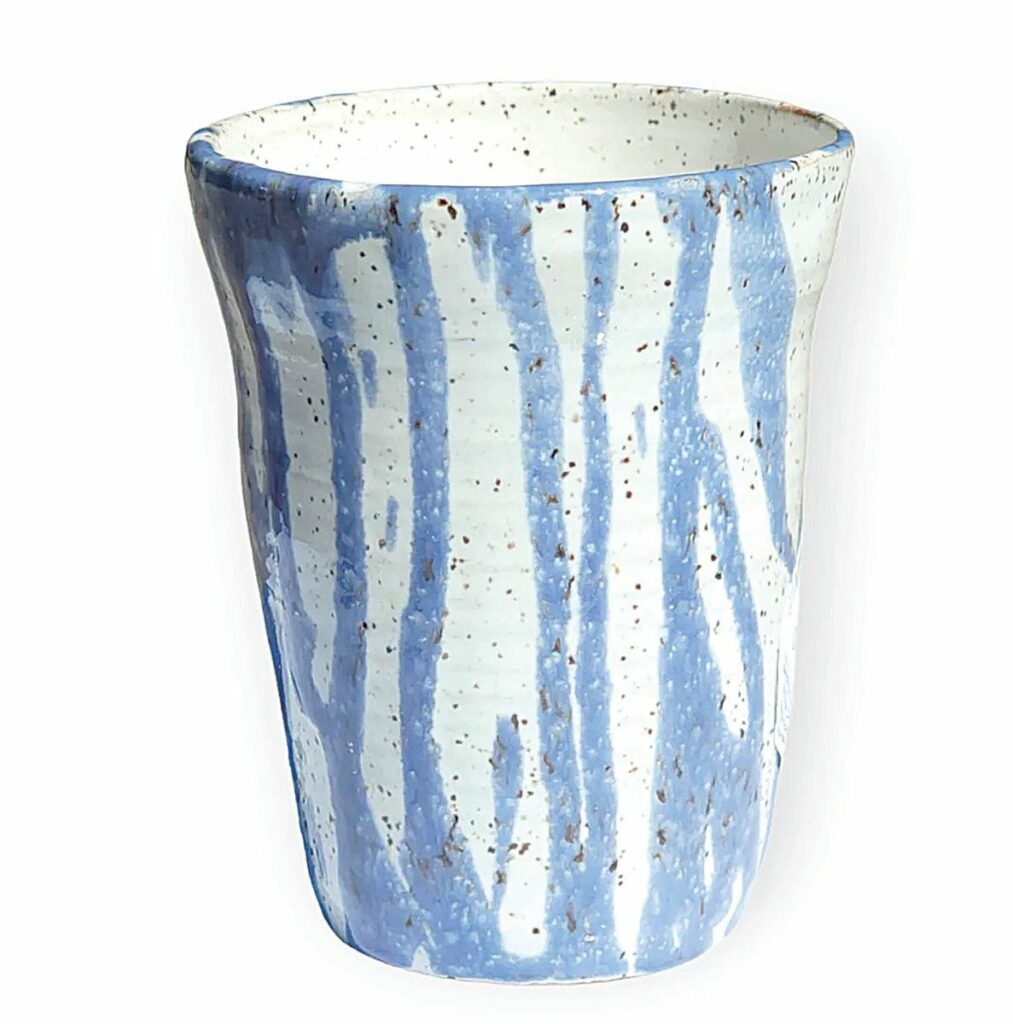 Rhapsody Handcrafted: Based right around the corner in Norcross, Rhapsody Handcrafted is a small business that centers its crafts around music and travel. Rhapsody Handcrafted sells earrings, car fresheners, aromatic candles and much more. Visit rhapsodyhandcrafted.com for more information.
Food and beverage vendors
Looking for a little bit of everything to taste? This year, the Peachtree Corners Festival will have five food trucks and 12 food booths and carts, allowing visitors to enjoy many different cuisines and tastes all in one place.
Just among the food trucks, there is something for everyone, whether it be sweet, like Kona Ice, or savory, such as Chew on Chuan, a Latino-Asian fusion food truck. Visit their Facebook page at chewonchuan.
Additionally, among other options, PONKO Chicken will be present with their award-winning Japanese-American chicken. View their food selections at ponkochicken.com.
However, the flavor-filled fun does not stop with the food trucks. On the savory side, anyone can experience remarkable BBQ at the Moe's Original BBQ food booth which will offer pork, chicken sandwiches and delicious bowls. View their website at moesoriginalbbq.com.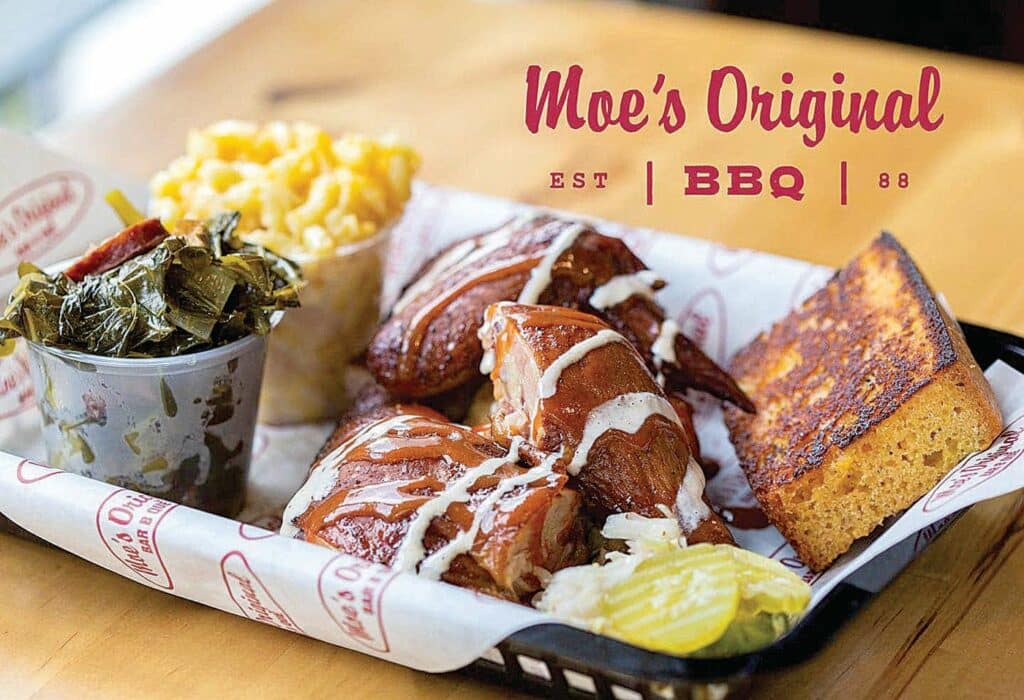 If BBQ isn't your desire, check out some incredible Greek bites at Gyro Chef Mediterranean. This food booth will serve authentic Greek and Mediterranean cuisine along with their specialty gyros. Check out their selection on their Instagram @gyrochefatlanta.
However, if savory is not up your alley, there are plenty of sweet treats on offer at the Peachtree Corners Festival. Look out for Jeremiah's Italian Ice in its distinctive booth, where you can grab a tasty and authentic treat of Italian ice. Visit their website at jeremiahsice.com.
Last, but surely not least, for a nostalgic and sugary indulgence, stop by Yummi Kotton, a food booth with a rare take on cotton candy. Yummi Kotton serves distinctively flavored cotton candy, such as blue raspberry and birthday cake, among their selections. Make sure to learn more at yummikotton.com.
Request for volunteers
Want to lend a helping hand for this year's festival? Volunteering to help run the Peachtree Corners Festival is a great way to get some service hours completed, give back to your local community or even spend an afternoon.
The Peachtree Corners Festival is always run by amazing volunteers and the festival needs volunteers this year. With so many different opportunities to volunteer at the event, there will be no problem finding a way to have a great time while also giving back.
Volunteers must either be aged 18 or older or have parental permission to serve. Additionally, all volunteers will receive t-shirts to celebrate the event. Sign up to volunteer at peachtreecornersfestival.com.
Sponsors
Sponsors continue to be the driving force behind making Peachtree Corners Festival happen year after year. There are not enough words to express the gratitude the festival and community feels toward those who continue to support the Peachtree Corners Festival.
This year's sponsors can be found under the Sponsor tab of peachtreecornersfestival.com. Clicking a sponsor's logo will redirect you to their website for more information.
The City of Peachtree Corners is the 2023 Title sponsor, and Peachtree Corners Magazine continues to be a silver sponsor.

What's Happening at Pinckneyville Community Center this Month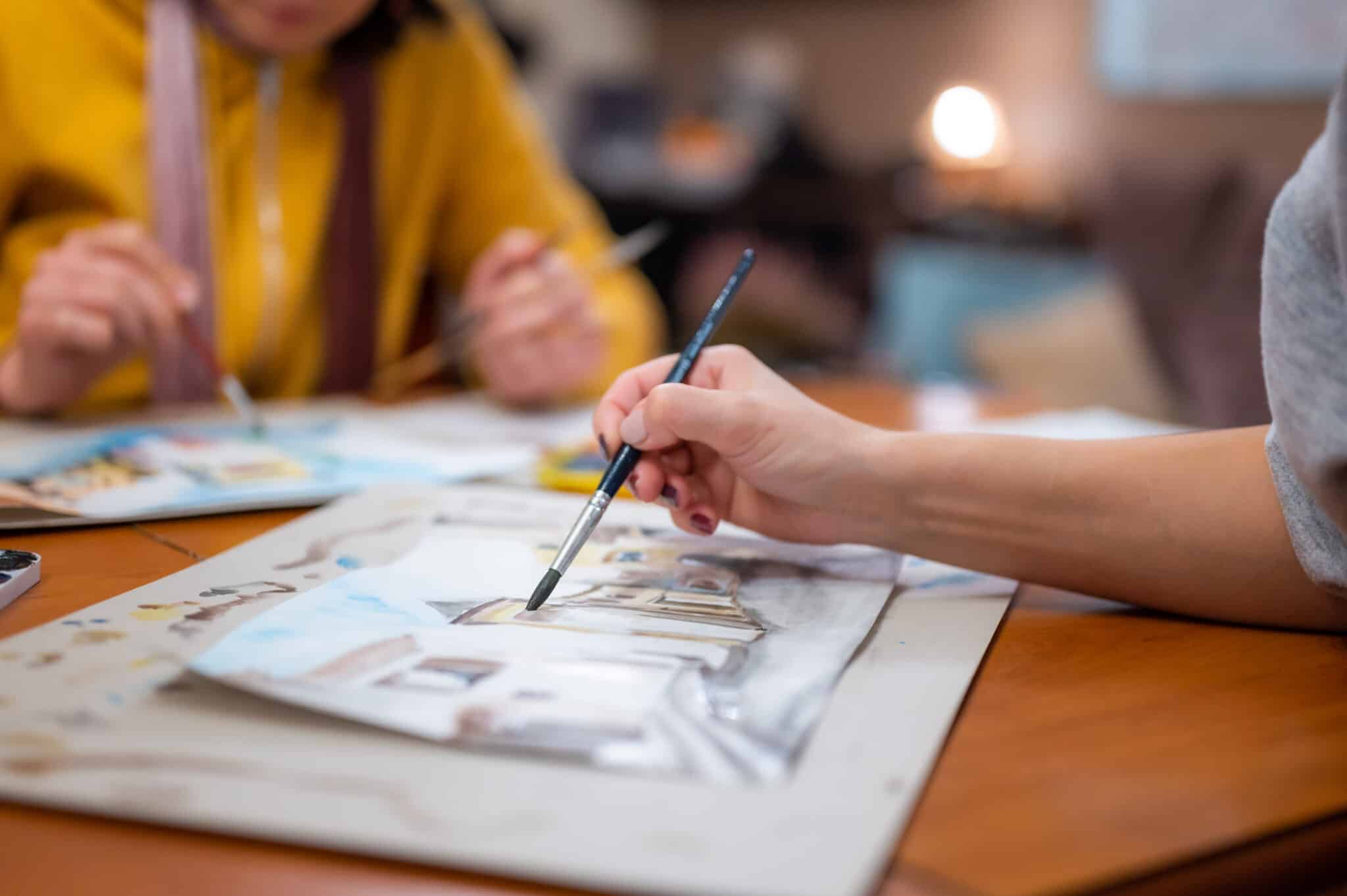 NEW! Gwinnett "En Plein Air" Park Art Challenge: We're calling Gwinnett artists 16 and older to participate in an artwork challenge! Paint an outdoor scene at one or more of the parks selected for a chance to win a cash prize. Saturday, August 5 to Saturday, November 11. Submission deadline is November 17. Please call 678-277-0920 for more information!
OFFERINGS
Adventure Days Out: We've got your school's out childcare covered. Children will have an amazing experience trying new games, exploring new skills, making new friends and most of all, having fun! 7:30 a.m. – 6:00 p.m. Ages 5-12. $30 per day.
NEW! Beginner Karate: This course consists of traditional martial arts self-defense to help students develop strength, knowledge and discipline. Our classes are safe, fun and exciting! Saturdays, October 7 – 28. 1:15 p.m. – 2:15 p.m. Ages 5/up. $88.
NEW! Basic Drawing: Students will learn the basics of line, shape, value, texture, and perspective to create finished drawings in pencil and charcoal. Students will draw subject matter provided by the instructor. Call 678-277-0920 for dates and times. Ages 18/up. $201.
NEW! Understanding Watercolor: Taught by an award-winning watercolorist, this course emphasizes techniques in watercolor. Various subject matter from still life, landscape, animals to portraits will be rendered. All levels welcome. Call 678-277-0920 for dates and times. Ages 18/up. $201.
Get Into Watercolor: Learn the basics of watercolor from a seasoned instructor! This class is designed for beginners as well as the more experienced. Master the methods of watercolor to paint basic and complex shapes; development of depth through values, perspective, color and the composition of overall painting. Students will furnish their own materials (supply list will be provided). Saturdays, October 7 – November 11. 10:00 a.m. – 12:30 p.m. Ages 16/up. $141.
Ballet–Preschool: Creative dances and imagination will help instill a love for dancing, as your toddler learns the basics of ballet in a positive and fun environment! Preschool ballet will need pink leather ballet shoes and pink footed tights, pink leotards and a pink skirt. Saturdays September 9 – 30. 10:00 a.m. – 10:45 a.m. Ages 4–5. $37.
Ballet–Beg: Expand your child's ballet abilities in this beginner class. Students will focus on developing ballet techniques and posturing. Beginner ballet will need pink leather ballet shoes and pink footed tights, pink leotards and a pink skirt. Saturdays, September 9 – 30. 12:15 p.m. – 1:00 p.m. Ages 6–9. $37.
Ballet–Int: Expand your child's ballet abilities in this beginner class. Students will focus on developing ballet techniques and posturing. Beginner ballet will need pink leather ballet shoes and pink footed tights, pink leotards and a pink skirt. Saturdays, September 9 – 30. 9:15 a.m. – 10:00 a.m. Ages 7–10. $37.
Ballet–Int: Students will reinforce their ballet techniques, physical strength, flexibility, and musicality in this intermediate level class. Dancers need pink leather ballet shoes, pink footed tights, black leotard and a black skirt. Saturdays, September 9 – 30. 11:30 a.m. – 12:15 p.m. Ages 11–16. $37.
Ballet–Adv/Pointe: This class is designed for dancers 15 or older, aimed at strengthening ballet technique, flexibility, and performance levels. More demanding and complex movements will help your student master the art of ballet. Dancers need pink leather ballet shoes, pink footed tights, black leotard and a black skirt. Saturdays, September 9 – 30. 10:45 a.m. – 11:30 a.m. Ages 15/up. $37.
NEW! Hip Hop/Jazz: Tone your body and get your heart pumping to the beats of your favorite music! Students will learn fun, innovative, and unique dance routines that will strengthen their dance skills. Each class consists of stretching, exercise, cool downs and dance choreography. Drop in any class for only $15. Wednesdays, September 13 – November 1. 6:10 p.m. – 7:00 p.m. Ages 8-12 $81.
NEW! SWEAT: This class incorporates all aspects of fitness: cardio, resistance, flexibility and core training structured in segments that focus on upper, middle and lower body exercises. This class will improve endurance, strength, muscle, tone and definition for all fitness levels. Wednesdays, September 13 – November 1. 7:10 p.m. – 7:50 p.m. Ages 18/up. $81.
NEW! 3D Printing Workshops: Unlock your child's creativity and introduce them to the exciting world of 3D modeling and printing! Our class teaches the basics of 3D design using industry-standard software, Blender and bringing designs to life through 3D printing. Participants will gain valuable skills such as problem solving, spatial reasoning, creativity and attention to detail while having fun creating their own unique 3D printed creation. A laptop and mouse are needed for this class. Required: A $10 material fee is due at the start of the class paid directly to the instructor Optional: $10/session for laptop rental fee. Please reserve ahead. Highly recommended to bring your own laptop and mouse.
3D Printing Experience: Saturdays in August, 2 p.m. – 3 p.m., Ages 6 – 18, $36
Design Thinking in 3D Printing: Saturdays, August 5 – 19, 1 p.m. – 2 p.m. Ages 6 – 18, $100
POTTERY STUDIO
NEW! Session begins September 11, registration opens August 30.
Wheel: This class is perfect for beginner pottery students who want to learn the basics of working with a pottery wheel. $22 per bag of clay required. Mondays, 6:30 p.m. – 9:30 p.m. Ages 16/up. $128.
Wheel Adv: Advanced pottery wheel lessons that build on the beginner class so you can hone your skills and perfect your craft. $22 per bag of clay required. Tuesdays, 6:30 p.m. – 9:30 p.m. Ages 16/up. $128.
Wheel/Handbuilding – Beginner: This class is for true beginners interested in pottery, both wheel and handbuilding will be explored. Try it out and explore a new art form! $22 per bag of clay required. Tuesdays, 10:30 a.m. – 1:30 p.m. Ages 16/up. $128.
Wheel/Handbuilding – Adv: This course incorporates working with a pottery wheel and hand building with clay for more experienced students. $22 per bag of clay required. Wednesdays, 10:30 a.m. – 1:30 p.m. Ages 16/up. $128.
Handbuilding: No wheel necessary in this course, learn how to work and create with your hands using clay and tools. $22 per bag of clay required. Thursdays, 6:30 p.m. – 9:30 p.m. Ages 16/up. $128.
Independent Study: Open studio session for individual pottery artists. Must complete Pottery Studio orientation prior to first visit if you are a new patron. Monday – Saturday. Ages 16/up. $100.
Independent Study ADD ON: Open studio session for individual pottery artists. Must be registered for current pottery class. Monday – Saturday. Ages16/up. $30.
*Out of county resident fees applied at time of registration*
FREE ACTIVITIES
Atlanta Gourd Patch: Create art on gourd canvases. Meeting the second Saturday of each month, 10:00 a.m. – 2:00 p.m. To register contact Kay Rozea at 470-316-8185 or kmr01@aol.com.
Atlanta Hobby Robotics Club: Come and share your robotics ideas. All ages are welcome. Meeting on the third Saturday of each month, 10:00 a.m. – 12:00 p.m. To register contact Walter Burleson at 404-932-8108 or wlenbl@gmail.com.
Senior Bridge Club: A trick-taking card game using a standard 52-card deck. In its basic format, it is played by four players in two competing partnerships. 50/up. Thursdays, 9:00 a.m. – 2:00 p.m. To register contact Mary Fender at 678-357-6709 or maryrfender@yahoo.com.
Bridge- Act II: Fourth Monday of each month from 10:00 a.m. – 2:30 p.m. For more information contact JoAnne Leisen at 571-330-4730.
Guitars for Vets: Helping Veterans cope with PTSD through music. Participants get 10 weeks of one–on–one lessons. When finished with lessons participants will receive a free guitar! Mondays, 12:00 p.m. – 3:00 p.m. To register contact Cliff Meinhardt at 404-234-8040. Visit guitars4vets.org for more information.
Gwinnett Chess Club: Chess for all ages. All experiences are welcomed. Every other Saturday, 9:30 a.m. – 12:00 p.m. To register contact Tom Emch at 770-605-0429 or ibemch@charter.net.
Last Tuesday Book Club: Join in on all the reading fun! Meets the last Tuesday of each month.

Robert D. Fowler Family YMCA Plans 'Welcoming Week' and More Exciting Events This Fall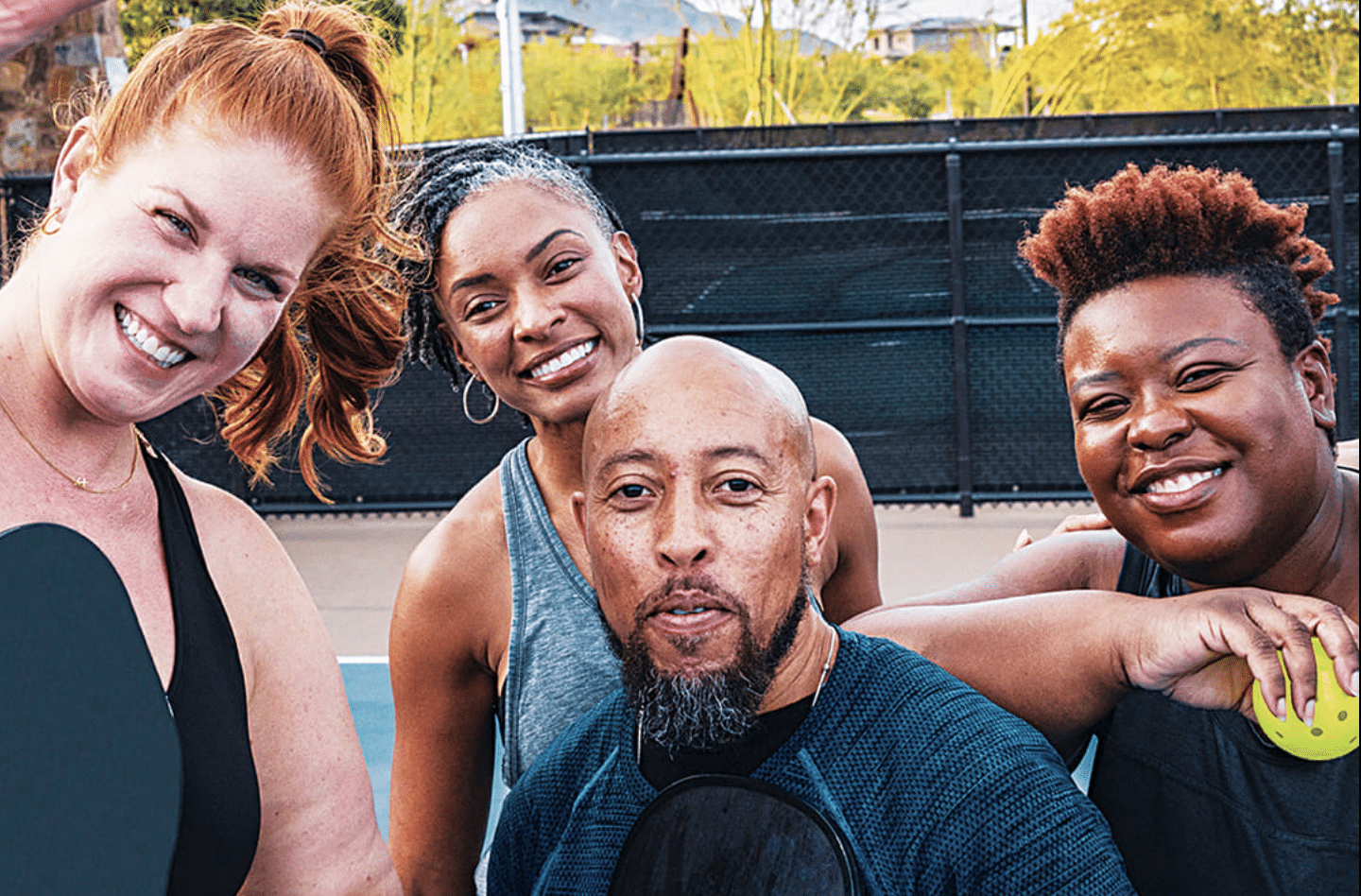 Welcoming Week: Reserve your FREE one-time guest pass during the week of September 8 – 17 and enjoy everything the Robert D. Fowler Family YMCA has to offer. Welcoming Week provides an opportunity for Peachtree Corners neighbors, whether they are immigrants or U.S.-born residents, to connect and strengthen community bonds. From swim class and water safety to day camps, group workouts and community well-being initiatives, the Rober D. Fowler Family YMCA has something for the whole family.
Guest passes do not include access to outdoor pools or basketball facilities in the gymnasium. Click here for you free guest pass.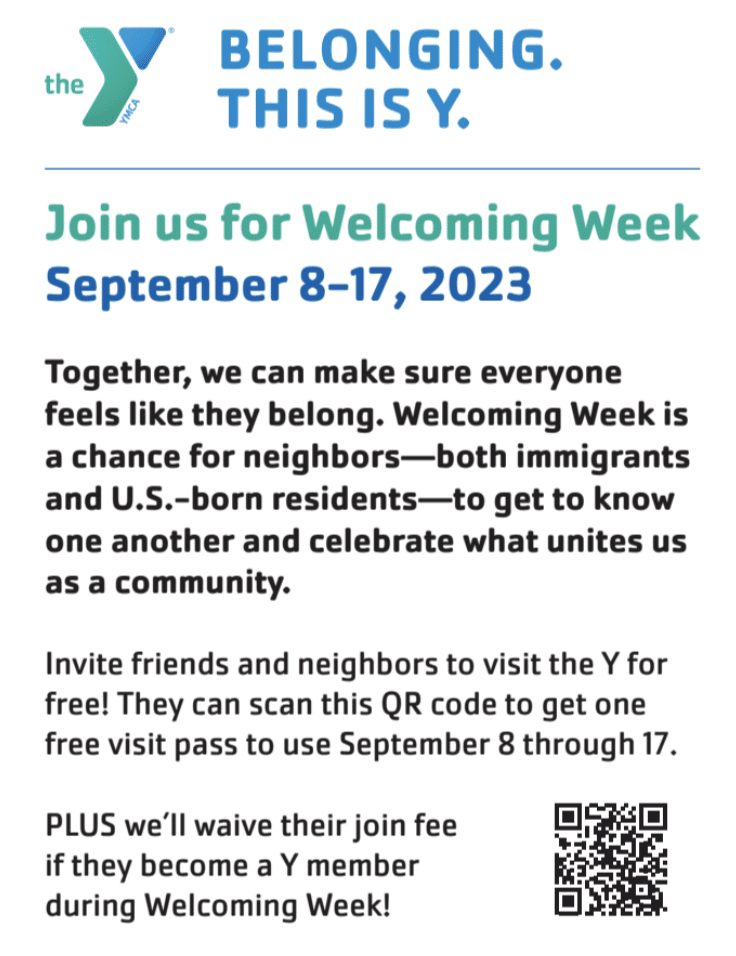 Lifelong Learners: Healthy living doesn't always mean physical activity. Creative thinking, exploring interests, and learning new things are as important as diet and exercise. That is the philosophy behind Lifelong Learners. For ages 50 and up, Lifelong Learners offers seniors the chance to come together and enjoy guest speakers, local field trips and spirited cultural discussions. The group meets every other Friday at 12:15 p.m. in the Senior Center. For more information, email Rob Wilson at robertw@ymcaatlanta.com.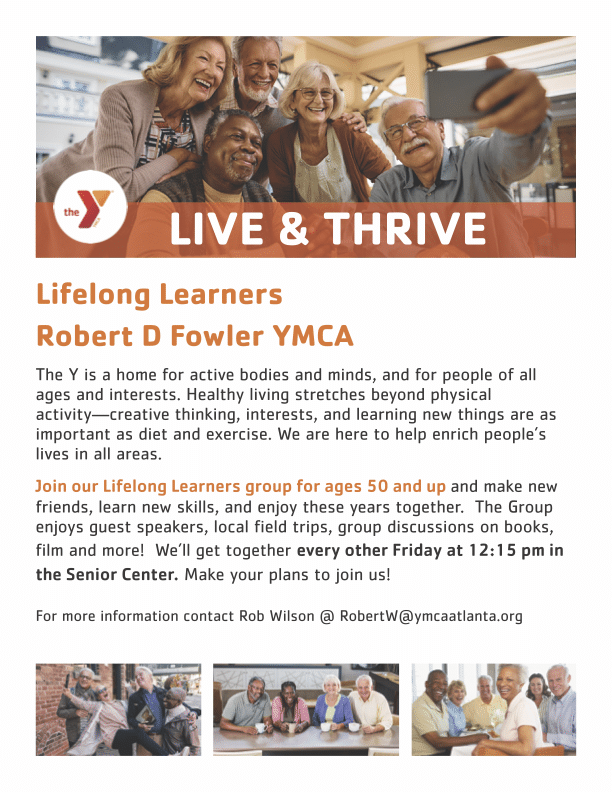 Grief and Loss Support Group: Grief and loss are two of the most difficult emotions to face in life, but you don't have to face them alone. Every Monday at 11 a.m. in the Senior Meeting Room, the Robert D. Fowler Family YMCA provides a safe and caring environment for participants to come together and begin to understand the grief process. For more information, connect with Ellie Garrett at ejgarrett@gmail.com.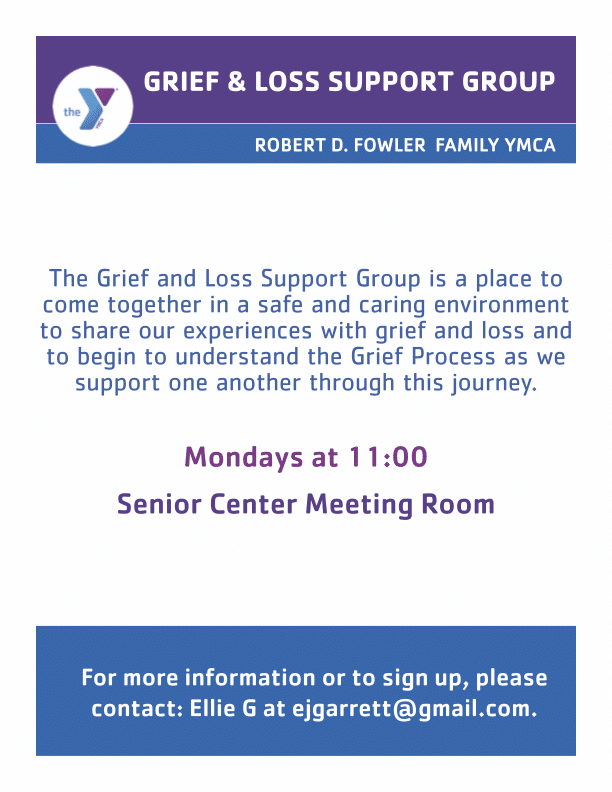 Caring for Those Who Care: The YMCA's weekly Caregivers Group provides a dedicated meeting space for caregivers to offer and receive emotional support. If you are providing care for a loved one, or want to learn more about long term caregiving, this group is for you. The group offers practical information while respecting confidentiality and encouraging camaraderie. Take this opportunity to build relationships with others in similar situations every Tuesday at 11:45 a.m. in the Senior Meeting Room. To learn more, email Mary Crawley at mcrawley@wans.net.
More Senior Activities:
Canasta: Every Monday at 2 p.m. in the Senior Meeting Room,
Dominoes: Every Thursday at 10:45 a.m. in the Senior Meeting Room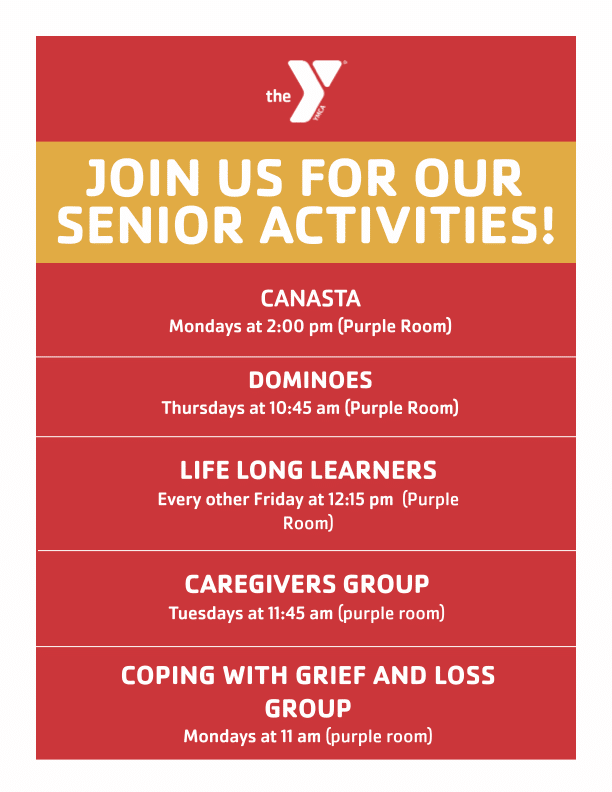 Gully-Washer Subsides to Keep 'Light Up The Corners' on Track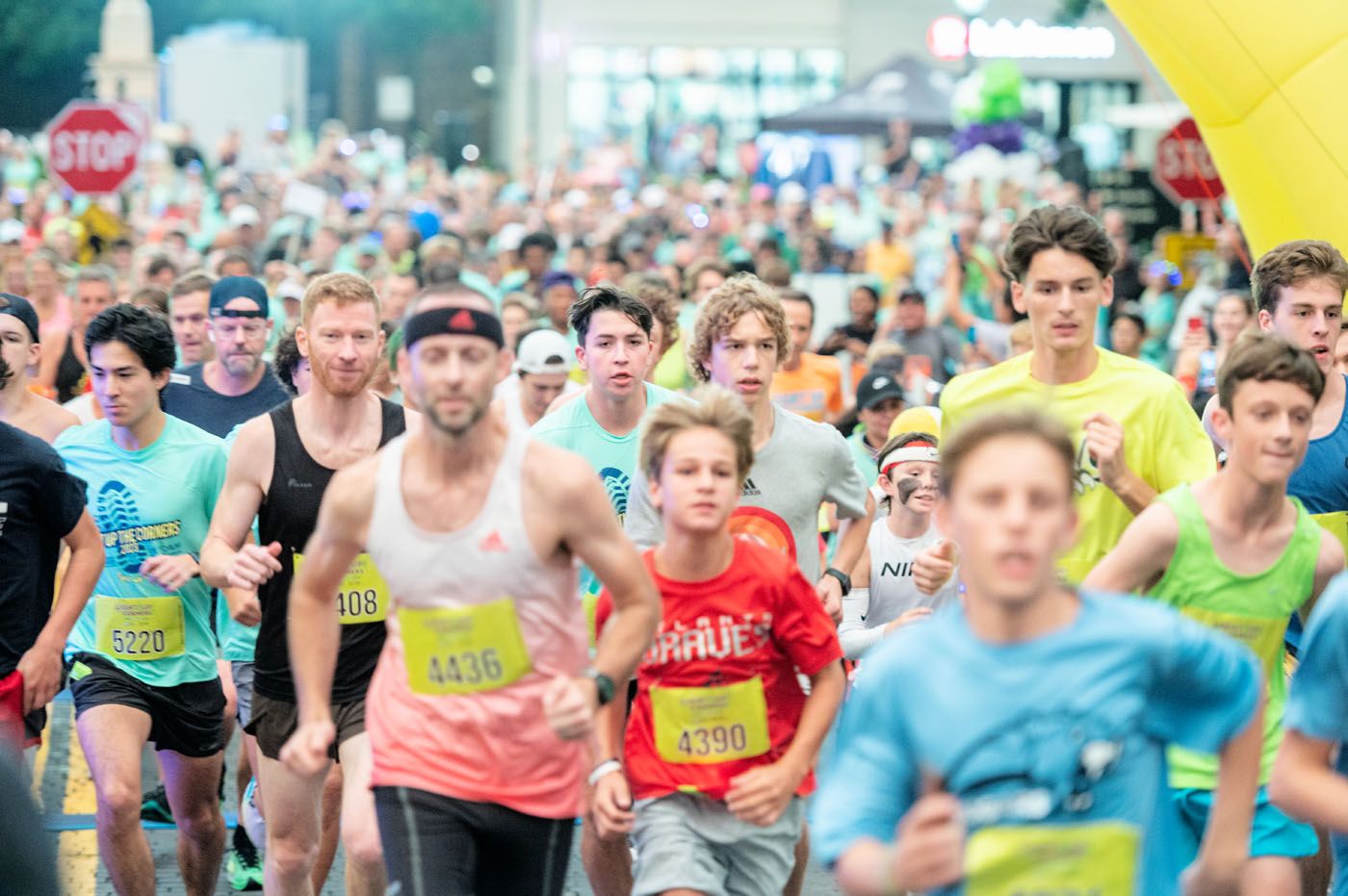 Call it luck or divine intervention, but some force in the universe was determined that the 10th annual Light Up The Corners event was going to take place as planned. About an hour before start time, the deluge that threatened the area with heavy rains and strong winds on Saturday, Aug. 12, began to subside.
By the planned 8 p.m. start, the sun had peeked through the clouds and fun and festivities were in full swing.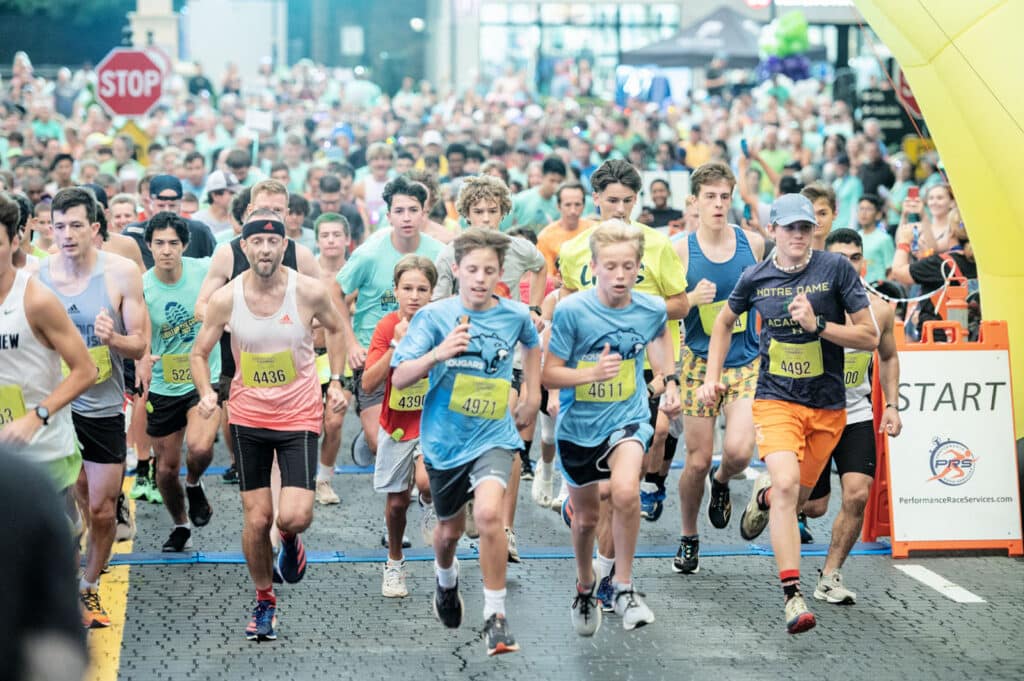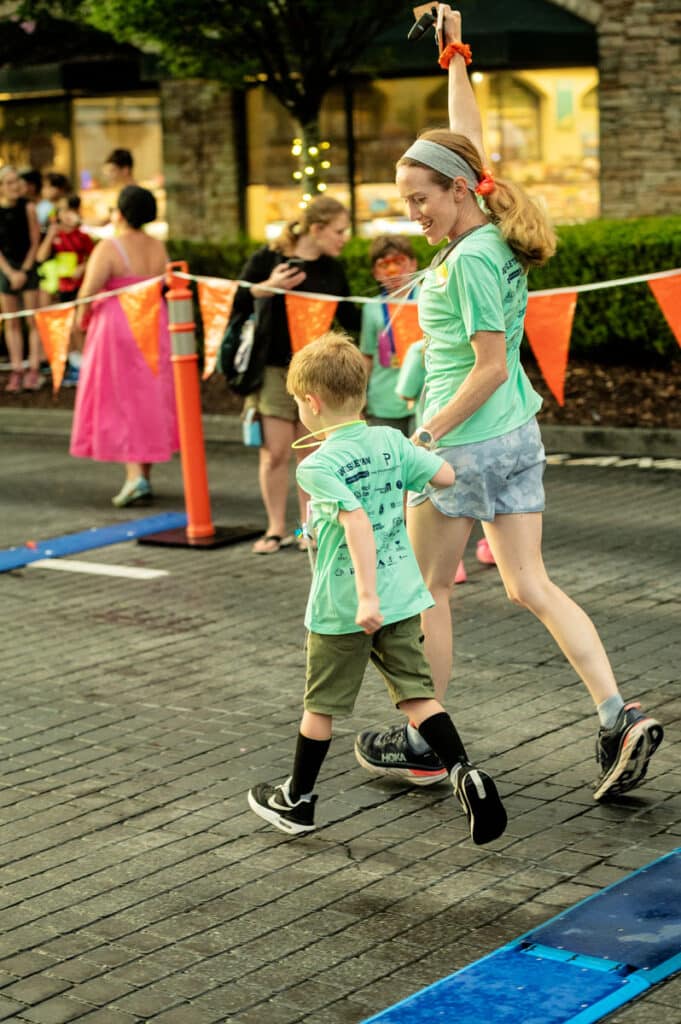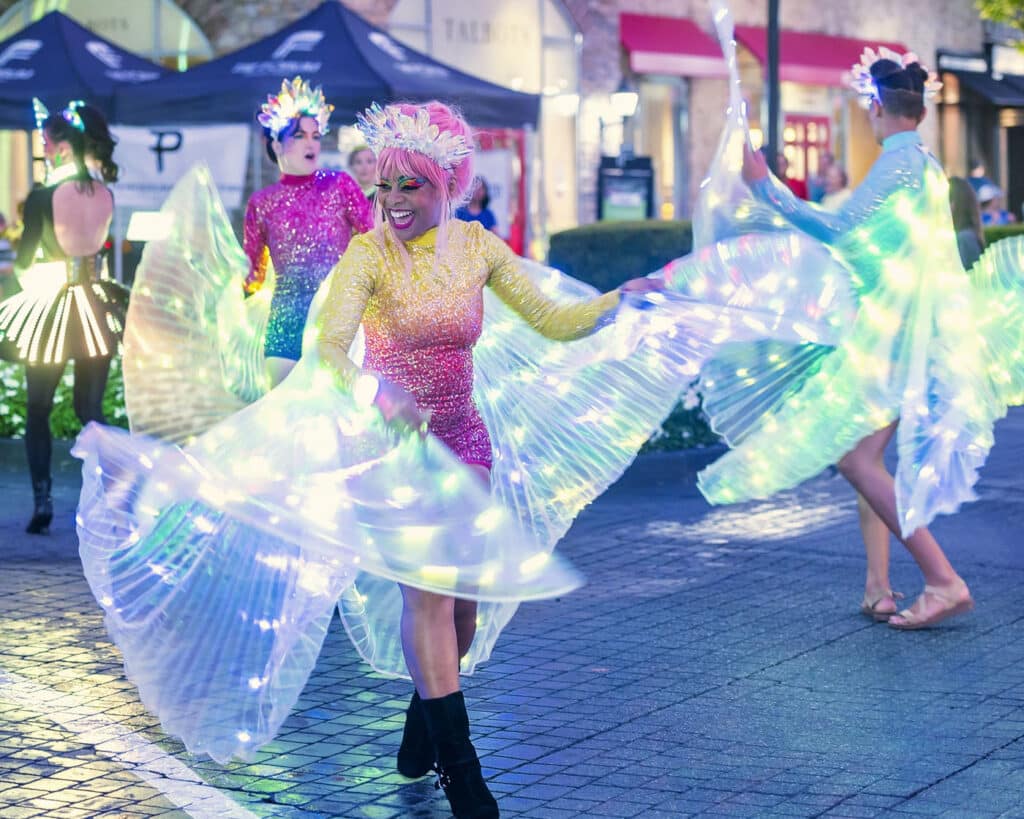 Guests from all across metro Atlanta gathered at The Forum at Peachtree Corners for the four-mile glow run and one kilometer twilight trot benefitting the Fowler Family YMCA. The evening raised over $60,000 for the local community center, according to organizers.
"This event has taken on a life of its own," said Light Up The Corners race organizer Amy Massey in a press release. "The run is less about competition and more about friends, neighbors and families coming together to participate in a healthy, family-friendly fun way to 'glow for the good' of the community."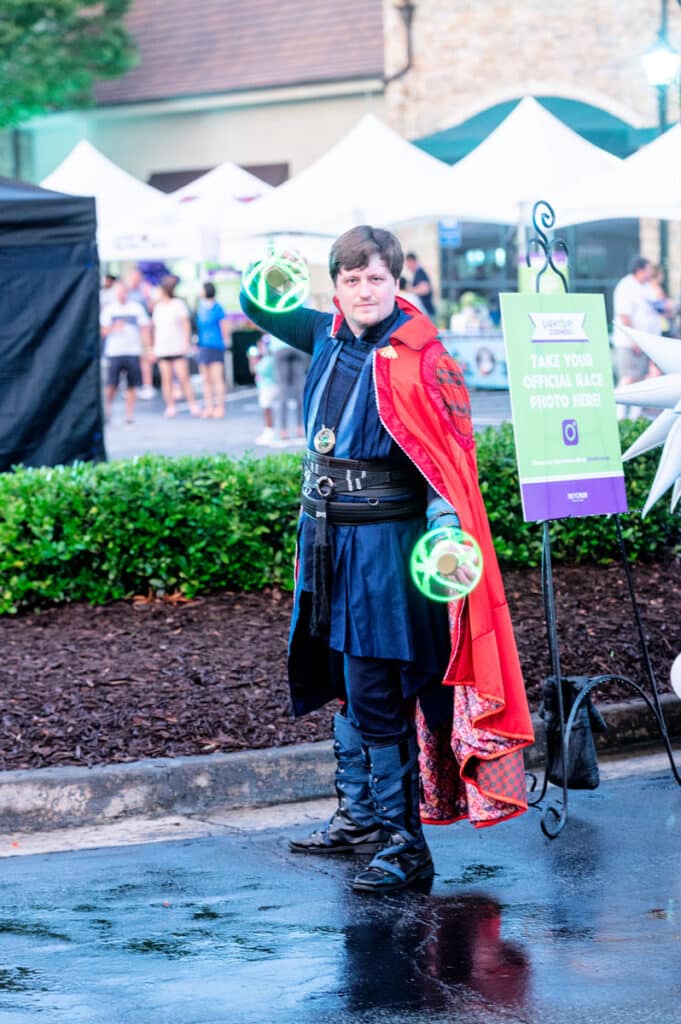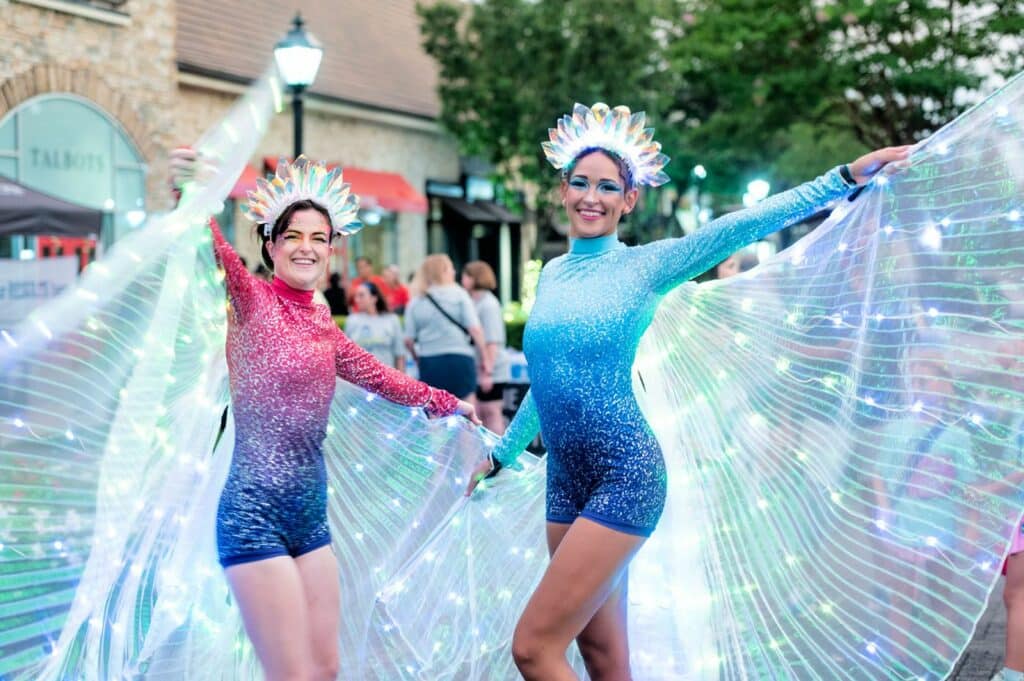 Despite the weather threat, this year's event attracted a record number of participants, sponsors and volunteers with more than 1,400 registered runners and hundreds of spectators cheering along the racecourse. Even if the physical activities weren't your thing, there were plenty of other attractions to keep one occupied.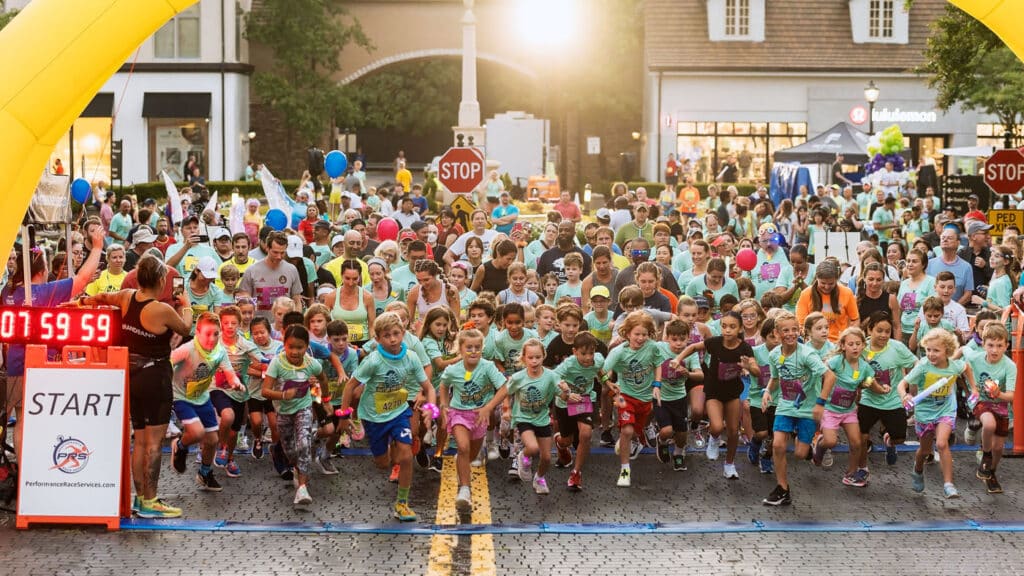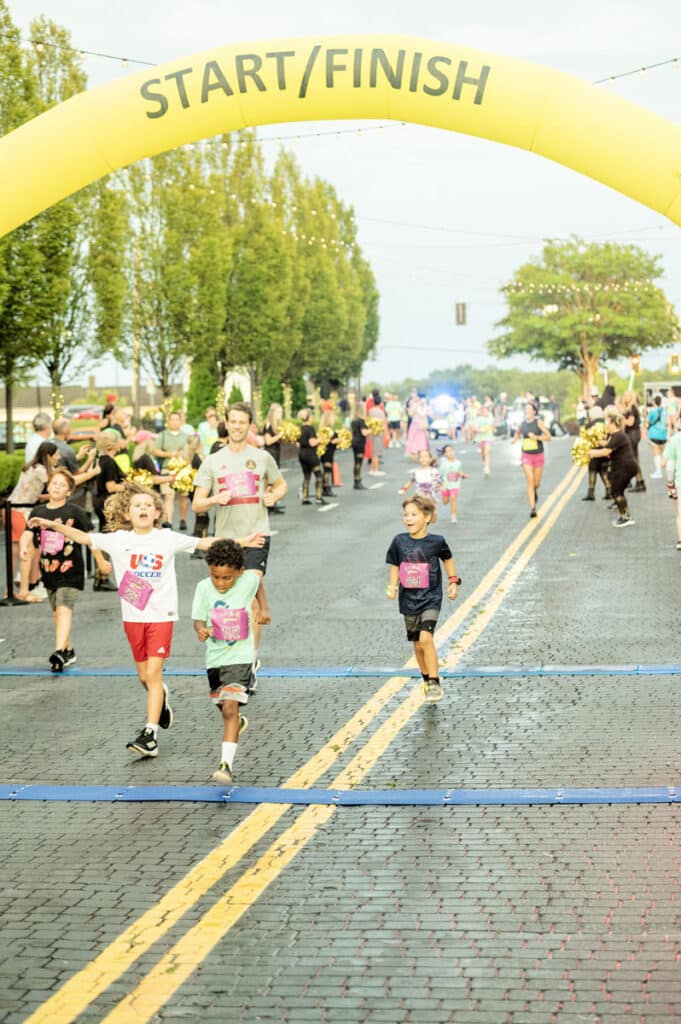 The festivities included activities for the whole family, a live DJ, roaming entertainment — one of the dancers was a dead ringer for Katy Perry — face painting, neon manicures, special prizes and awards for the runners. Light bites, beverages and giveaways were provided by The Forum retailers and restaurants, along with local schools, churches and businesses across the Peachtree Corners and metro Atlanta area.
"Light Up The Corners has become a truly beloved tradition not only for The Forum, but the entire Peachtree Corners community. Witnessing thousands of glowing runners is a thrill from start to finish, and we're honored to support our friends at the YMCA year after year," said Charlotte Hinton, The Forum marketing manager.
Since its inception, Light Up The Corners has raised more than $400,000 for the Fowler Family YMCA. To learn more, go to lightupthecorners.com.
Photos by George Hunter