SWGC Recognizes Local Student with Character Award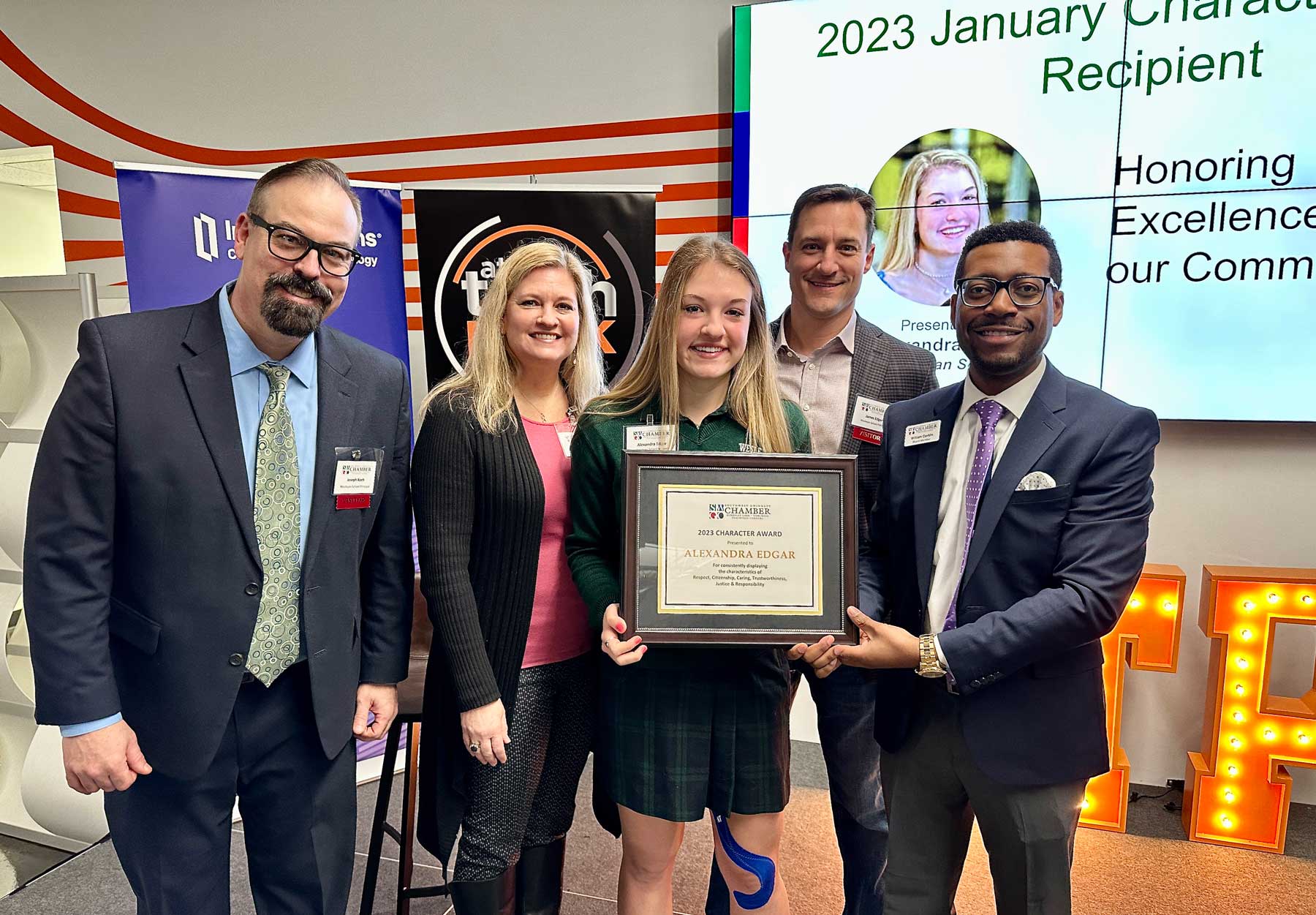 The Southwest Gwinnett Chamber (SWGC) recently held its monthly First Friday breakfast at Peachtree Corners' Atlanta Tech Park, the organization's signature monthly networking event drawing local business professionals.
During the breakfast, SWGC presented its Character Award to Wesleyan School's Alexandra Edgar. Chamber Board President William Diehl gave the award to Alexandra, who was joined by her parents, James and Jennifer Edgar, and her Wesleyan High School Principal, Joseph Koch.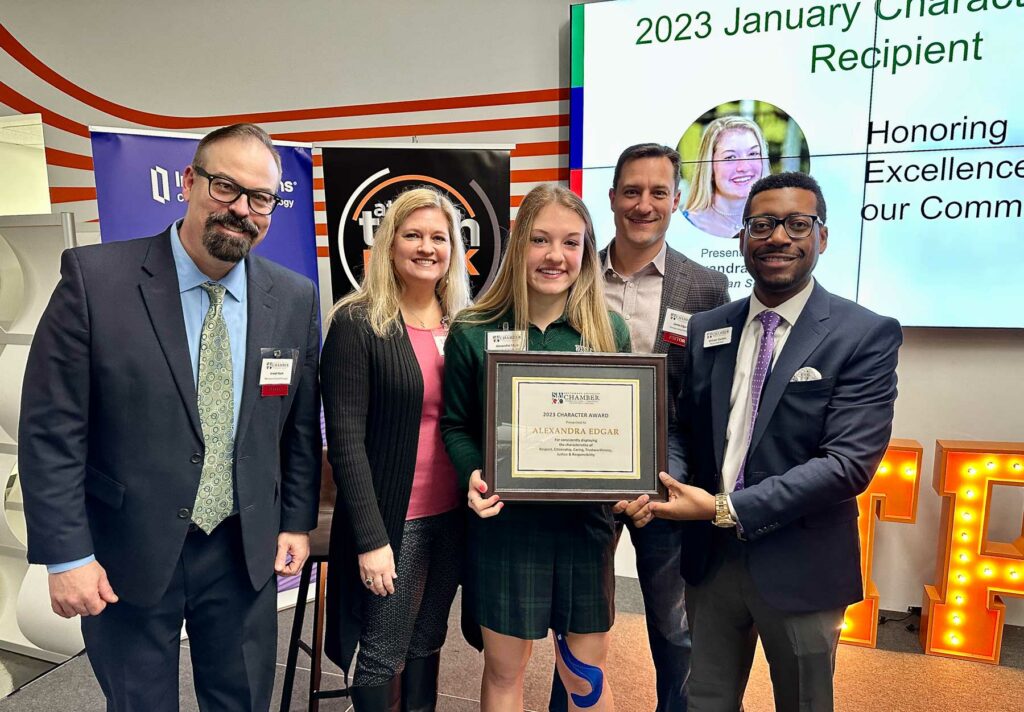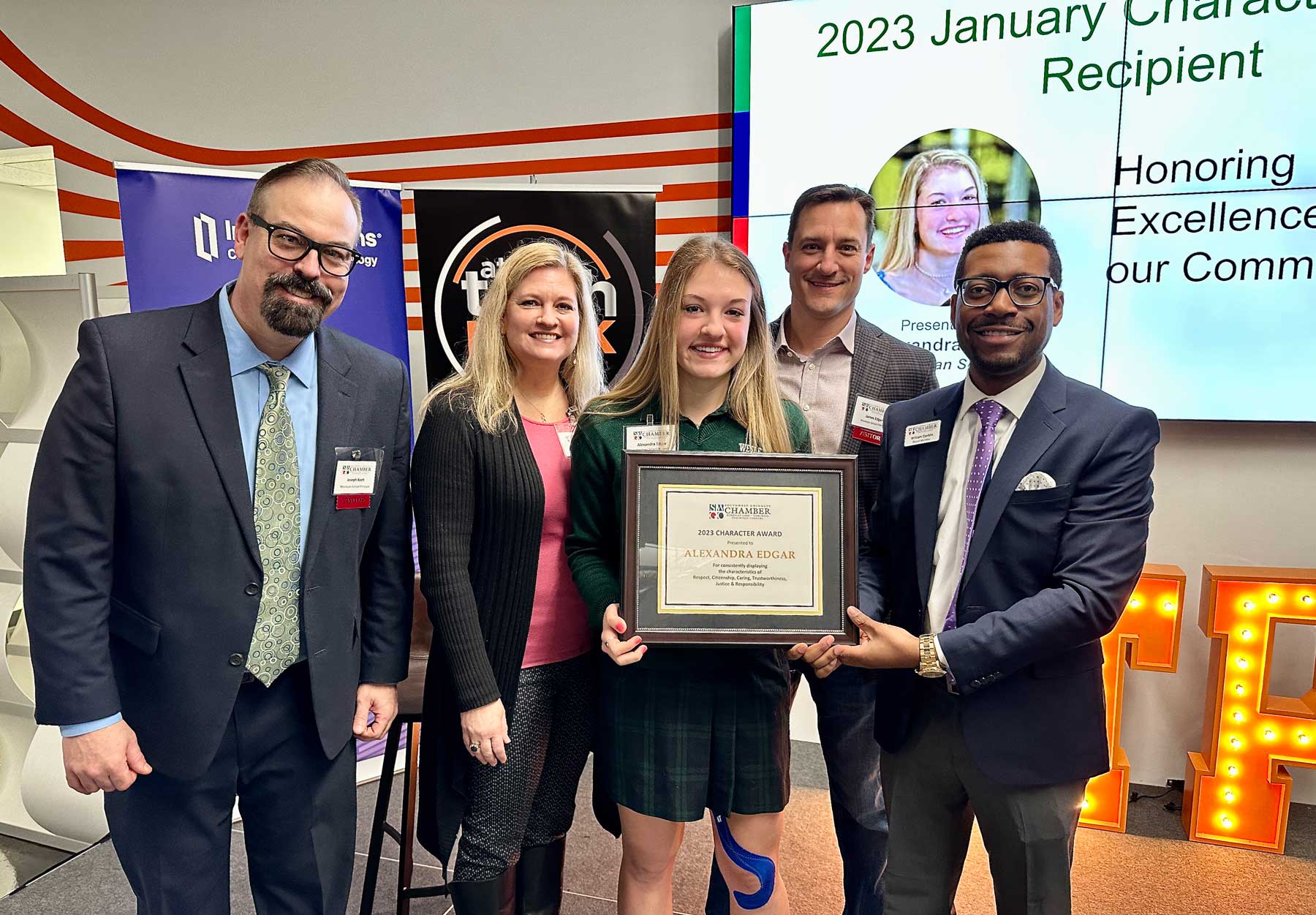 "Alexandra was chosen as a leader because of her kindness to others, ability to follow through with commitments, and setting positive examples," said Principal Koch. "She co-founded a club at Wesleyan that focuses on encouraging and serving different groups each month and over her high school career she has participated in several additional service organizations.
"This year, she was selected by the faculty to be a peer leader for the freshmen class," Koch added.
Since beginning high school, Alex has focused on attending the Naval Academy or a college where she can participate in Navy ROTC with her goal to join the Navy following graduation. Alex is a leader in all aspects of her life, whether on the volleyball court, in the classroom or participating in her many service organizations.
The Character Award
The SWGC created the Character Award to recognize outstanding area high school students whose attitudes and actions embody the chamber's mission, passion and commitment to excellence and community action.
The award celebrates a student's outstanding character, with a special focus on the following characteristics at home and in his or her community.
Respect: listens to others, appreciates differences, can state opinions without denigrating those of others.
Citizenship: observes rules, does their fair share, is respectful of authority at home, school and the community.
Caring: takes time to extend themselves to others, acknowledges the feelings of others, treats everyone fairly without regard for their gain or loss of social standing.
Trustworthiness: truthful, sincere, honest, stands up for their beliefs, does not spread rumors, returns what is borrowed, keeps promises.
Justice/Fairness: treats everyone with equal respect and fairness, does not take advantage of others' mistakes or shortcomings, takes only their fair share, waits for their turn.
Responsibility: thinks before acting, accepts consequences of decisions (no excuses), tries hard and does not quit.
Each month, a selected student is recognized at a chamber event and presented with an award. Applications for Character Award consideration can be made by submitting a completed form to william.corbin@norcrossqa.net.

Peachtree Corners Business Association Announces Annual Scholarship Winners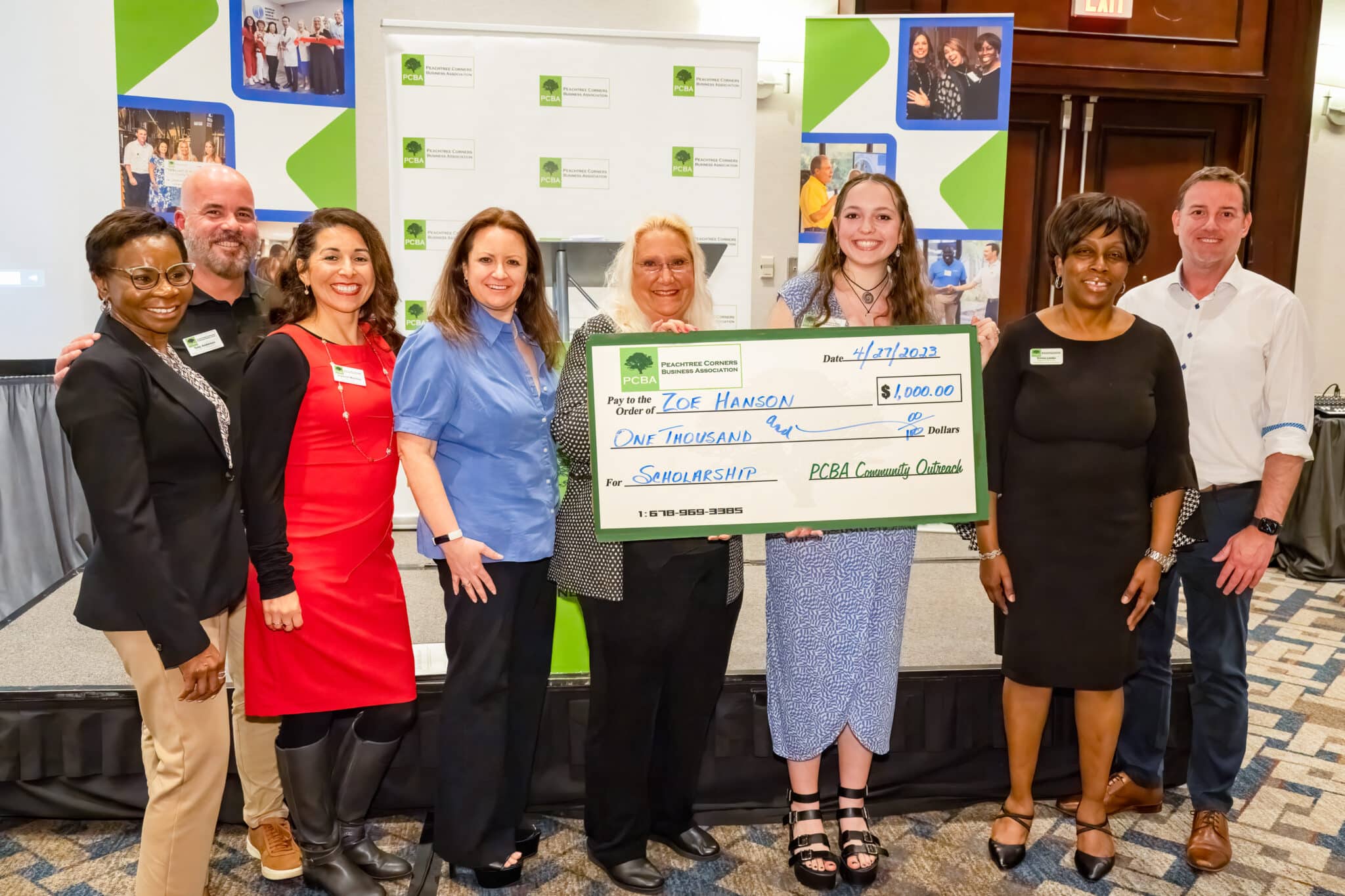 The Peachtree Corners Business Association (PCBA) has announced its 2023 Scholarship winners: Zoe Hanson of Norcross High School and Sasha Tarassenko of Paul Duke STEM High School.  
Hanson was awarded $1,000 at PCBA's April 27 Business After Hours event. Tarassenko will receive the $1,000 award at the organization's May 18 Business After Hours Event. 
Zoe Hanson has been accepted to the Fashion Institute of Technology (FIT) and will be studying Fashion Business Management.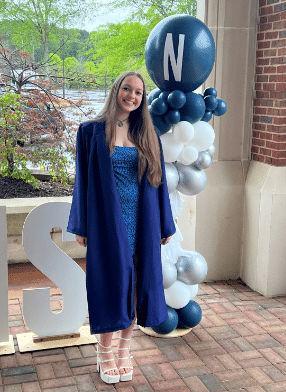 "Pursuing the things I love has been a driving force throughout my life, one in which I intend on maintaining by following my dream of having a successful career in the fashion industry," Hanson said. She shared that "it is important to be adaptive when faced with new difficult situations," and stated that she is looking forward to seeing what the future will be.
Sasha Tarassenko plans to major in Sociology and Flute Performance with hopes of continuing her research on under representation in classical music education and industry, sparked by the AP Capstone program at the Paul Duke STEM High School and her interest in the performing arts.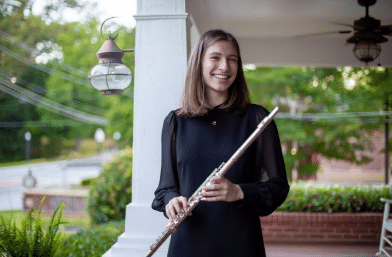 "The PCBA Scholarship program is an integral part of our PCBA Community Outreach program," said Lisa Proctor, PCBA President. "We are so fortunate to be able to continue to invest in our future. The PCBA has awarded 17 scholarships over the last 10 years, and I continue to be so impressed with these outstanding scholarship winners."

Pinckneyville Middle School Gets New Soccer Field [Photos]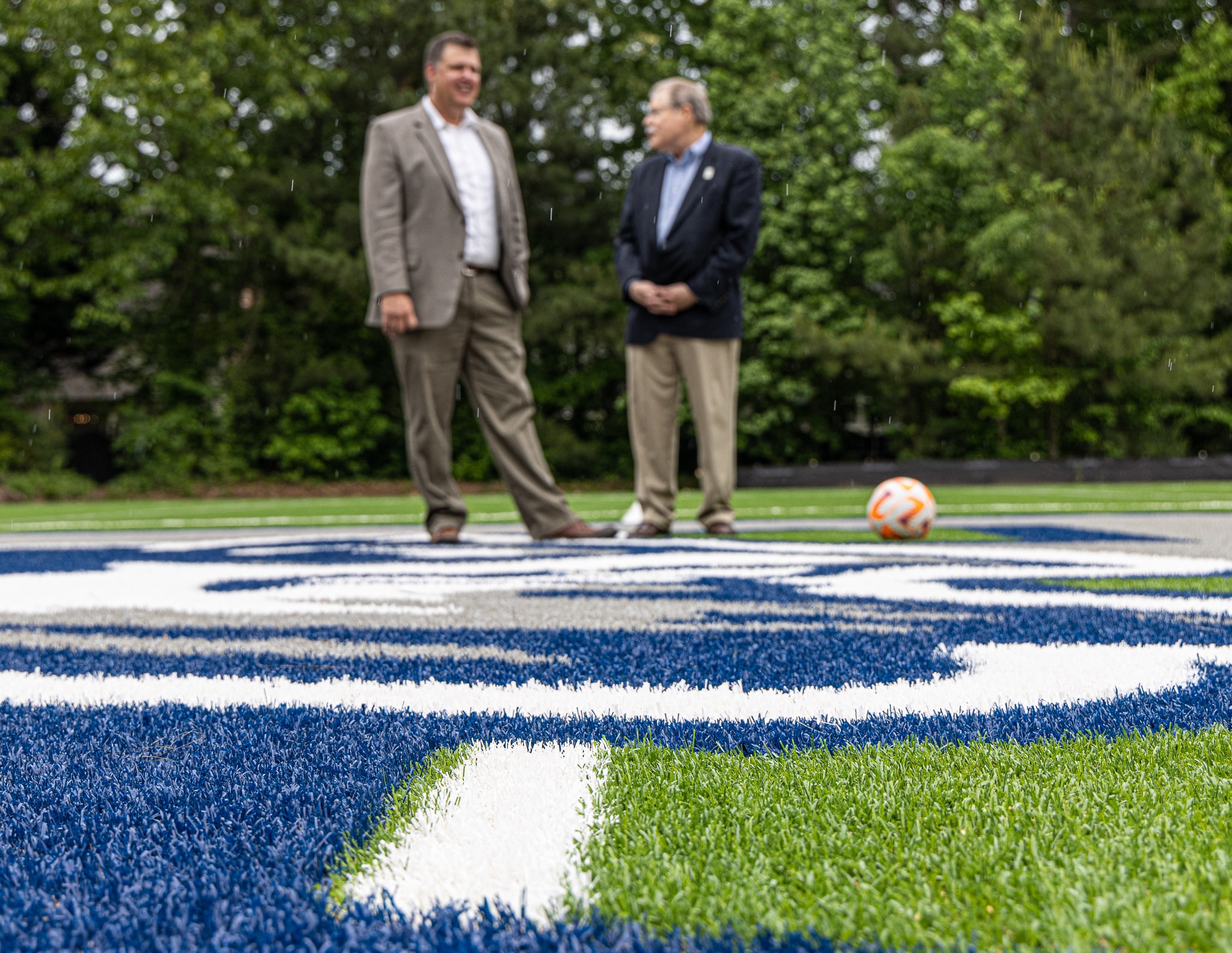 How do you reward a team with a seven-year consecutive championship streak? Pinckneyville Middle School's answer is to construct a new soccer field. Well, not really. Although the girls' soccer team has been undefeated for seven years in a row, the soccer field is to benefit everyone at the school as well as the community.
Financial backing from Peachtree Corners and support from Gwinnett County Public Schools made this possible. On Friday, May 5, school district administrators and city, county, and state elected officials celebrated the new grounds with a ribbon cutting.
The Pinckneyville Middle School PTA added a crowning touch by donating $17,000 for a scoreboard to be added to the soccer field.
The full feature story will be online soon and in our next issue of Peachtree Corners Magazine.
Photos by Tracey Rice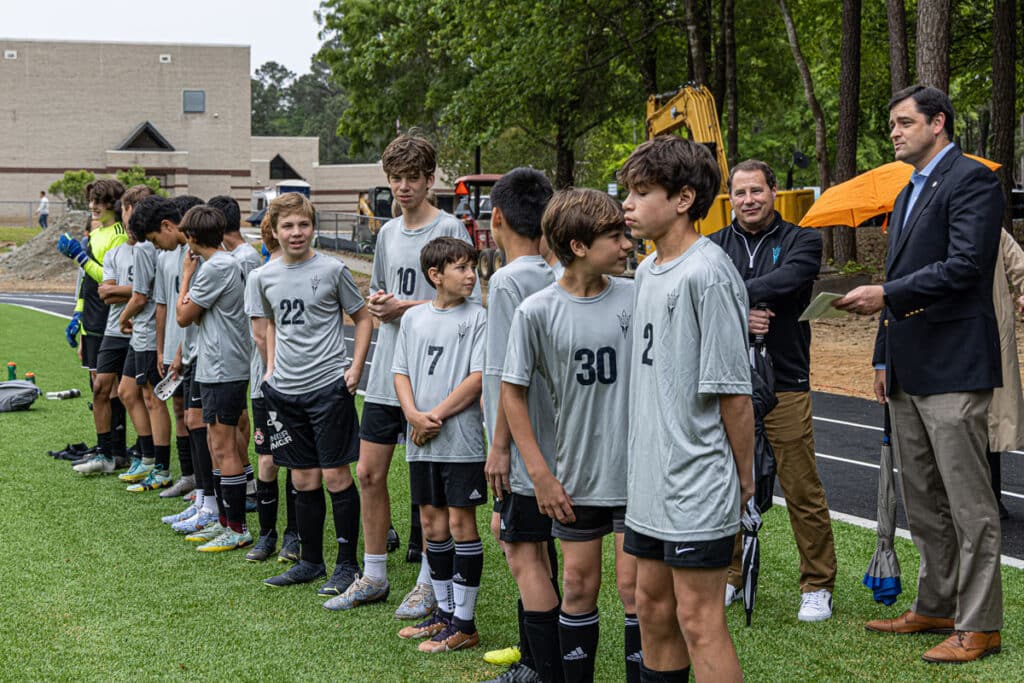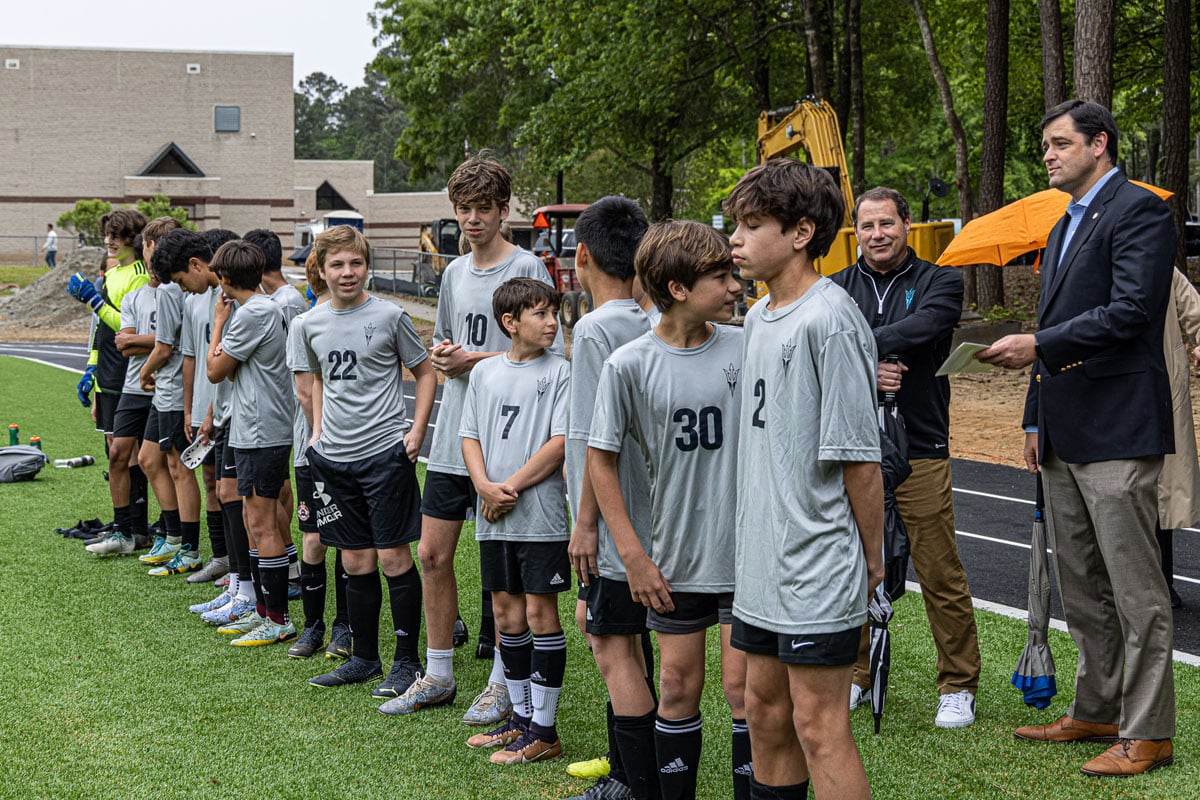 Greater Atlanta Christian School names Valedictorian and Salutatorian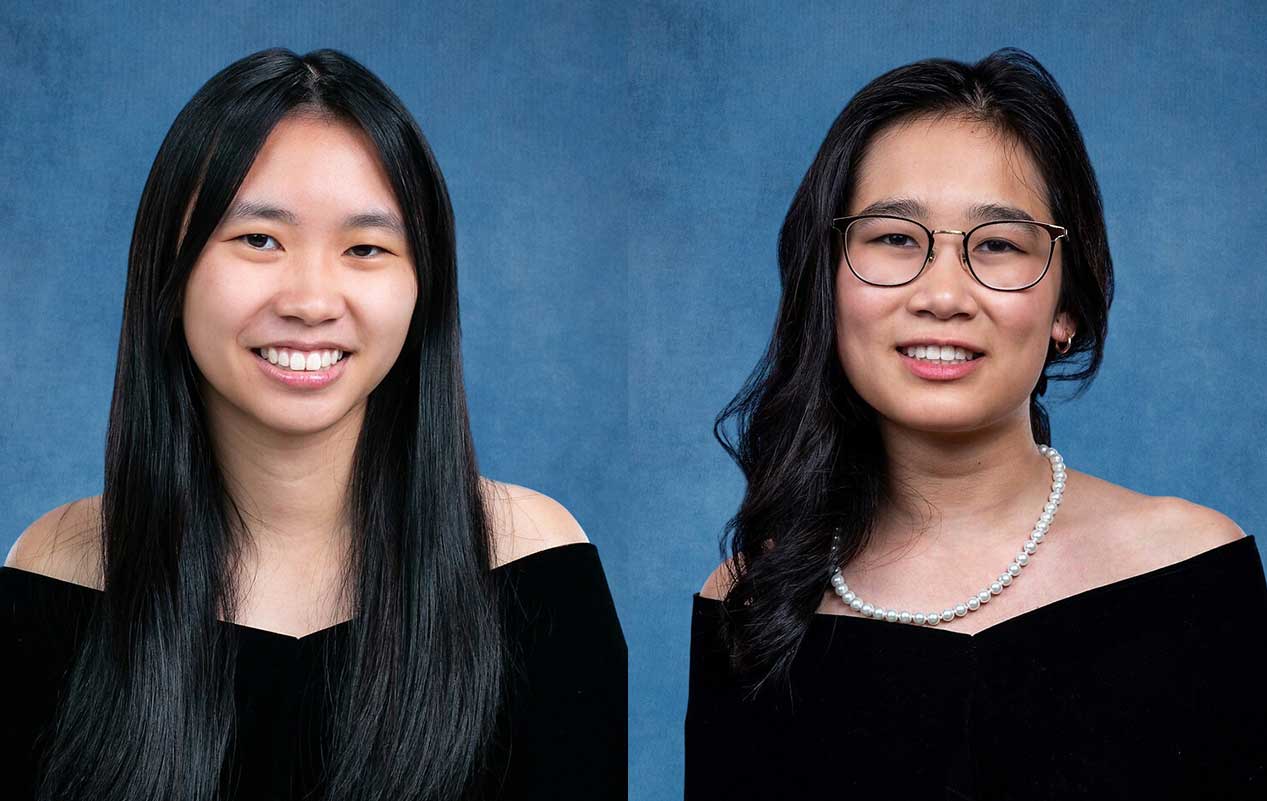 During its Academic Awards Night, Greater Atlanta Christian School (GAC) named its Valedictorian and Salutatorian of the Class of 2023.
Sophia Nguyen of Duluth was named class valedictorian. She will attend the University of Georgia as a Foundation Fellow in the Fall and plans to pursue international law. She is the daughter of Ben and Kelly Nguyen.
During her time at GAC, Sophia has completed 11 honors courses, 14 advanced placement courses and one dual credit course. She was captain of the Varsity Academic Team for two years, leading the team to a state championship and qualifying for the High School National Championship.
Sophia was vice president and then president of the GAC Literary Magazine and serves as recording secretary of the Culture Club and was a Georgia Governor's Honors participant in Communicative Arts last year.
Cecile Nguyen of Alpharetta has been named class salutatorian. She will attend the University of Georgia in the Fall and plans to double major in Psychology and Biology. She is the daughter of Paul and Tiffany Nguyen.
While at GAC, Cecile has completed 11 honors and nine advanced placement courses. She is the student manager of the Mock Trial Team and was selected to be the prosecutor for this year's Gwinnett County case. Cecile is also a sought-after peer tutor.
GAC has 149 students graduating on May 20 at the Long Forum on the campus of Greater Atlanta Christian School.