Highlights from the 2023 JapanFest [PHOTOS]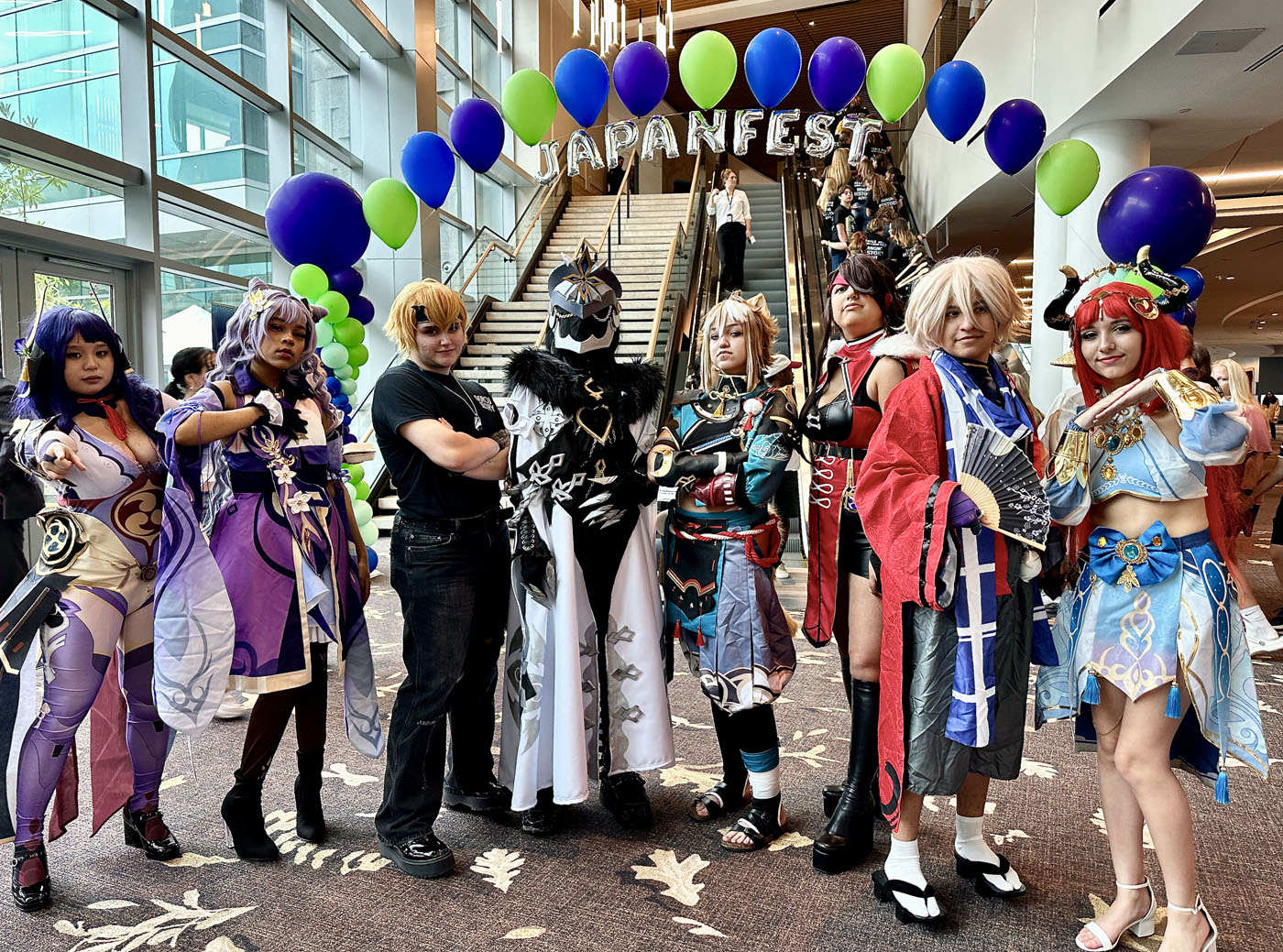 JapanFest, now in its 36th year, draws on average 25,000 visitors and celebrates the cultural exchange between Japanese Americans and their local communities.
The festival was organized by the Japanese Chamber of Commerce and the Japan-America Society of Georgia and supported by the Consulate General of Japan in Atlanta, Georgia. The festival is designed to promote understanding between Japanese and Americans in the Southeast.
What you see at JapanFest is what you can experience firsthand. This year's theme, "Experience Japan," was all about immersion into Japanese traditions, natural beauty and pop culture.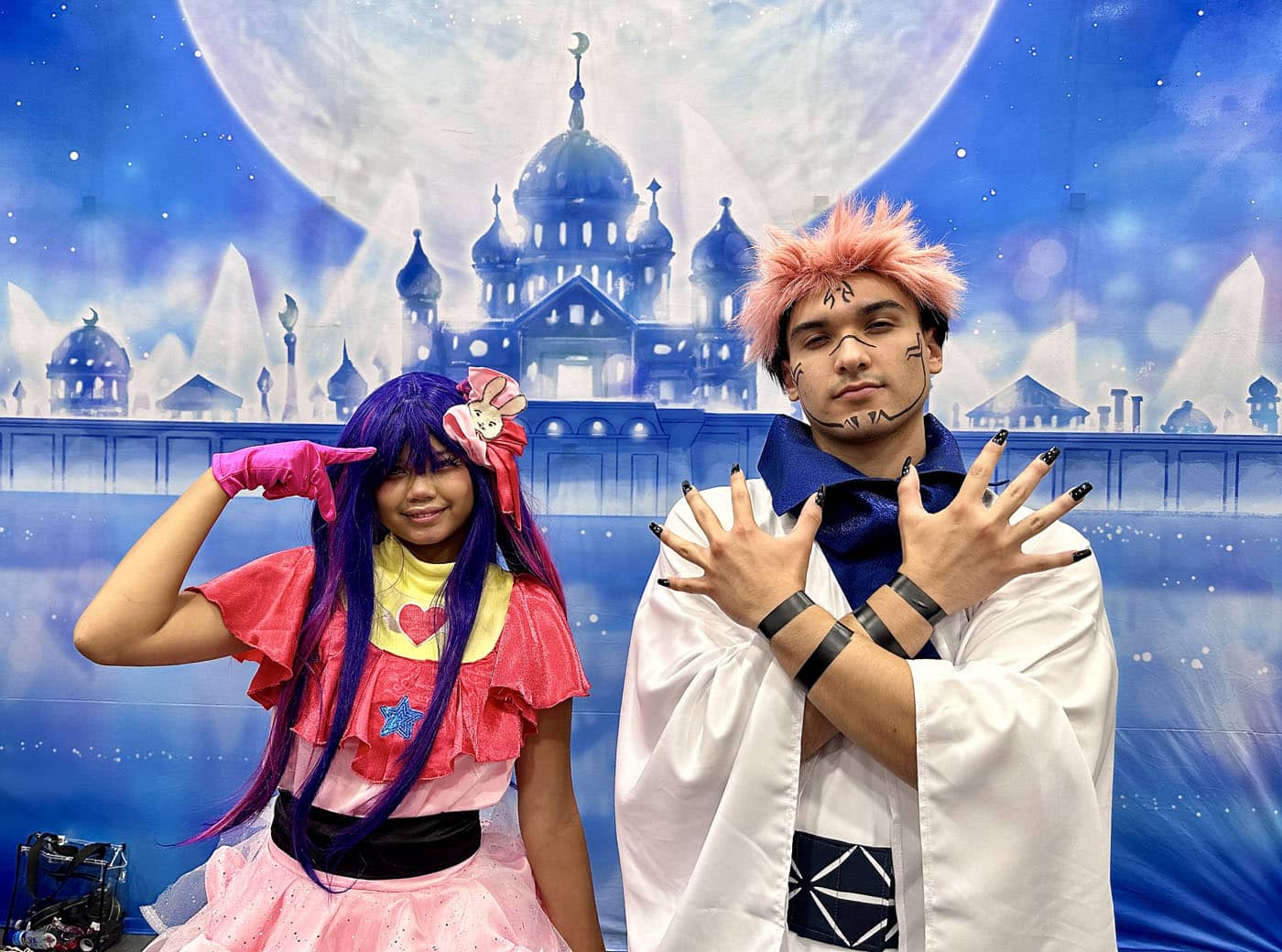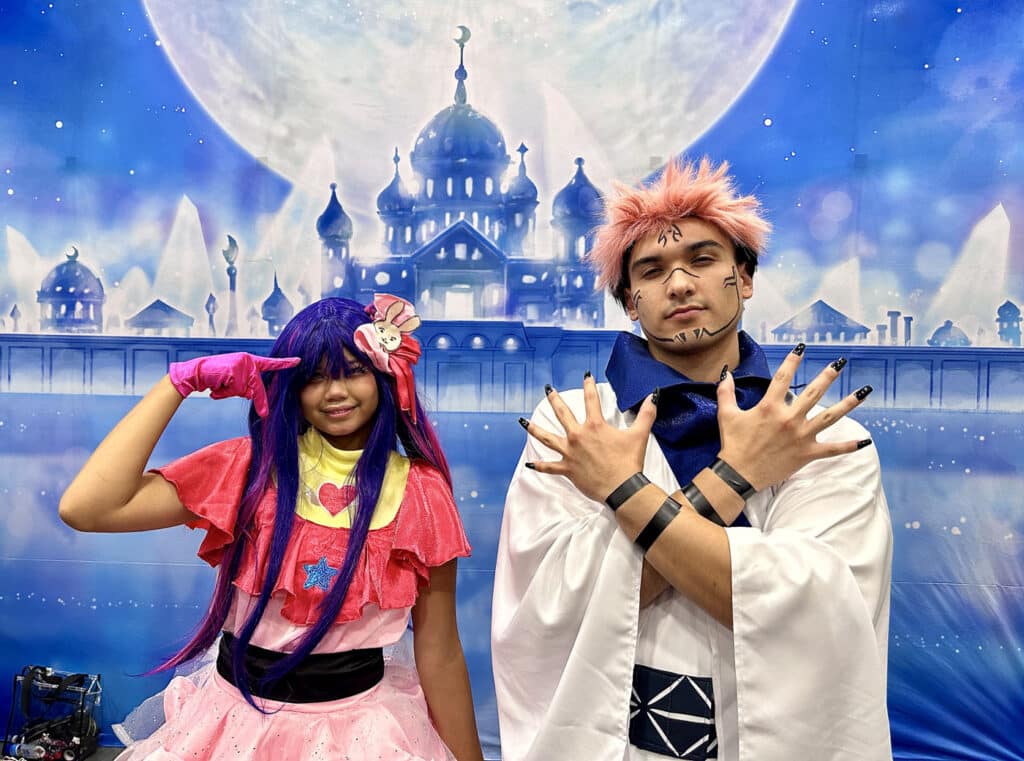 Activities included Samurai presentations, a build-your-own bonsai station, tea ceremonies, karate demonstrations, shamisen and koto performances and a pop culture fashion show.
Japan is internationally renowned for its performing arts, visual arts and martial arts, and JapanFest had them all.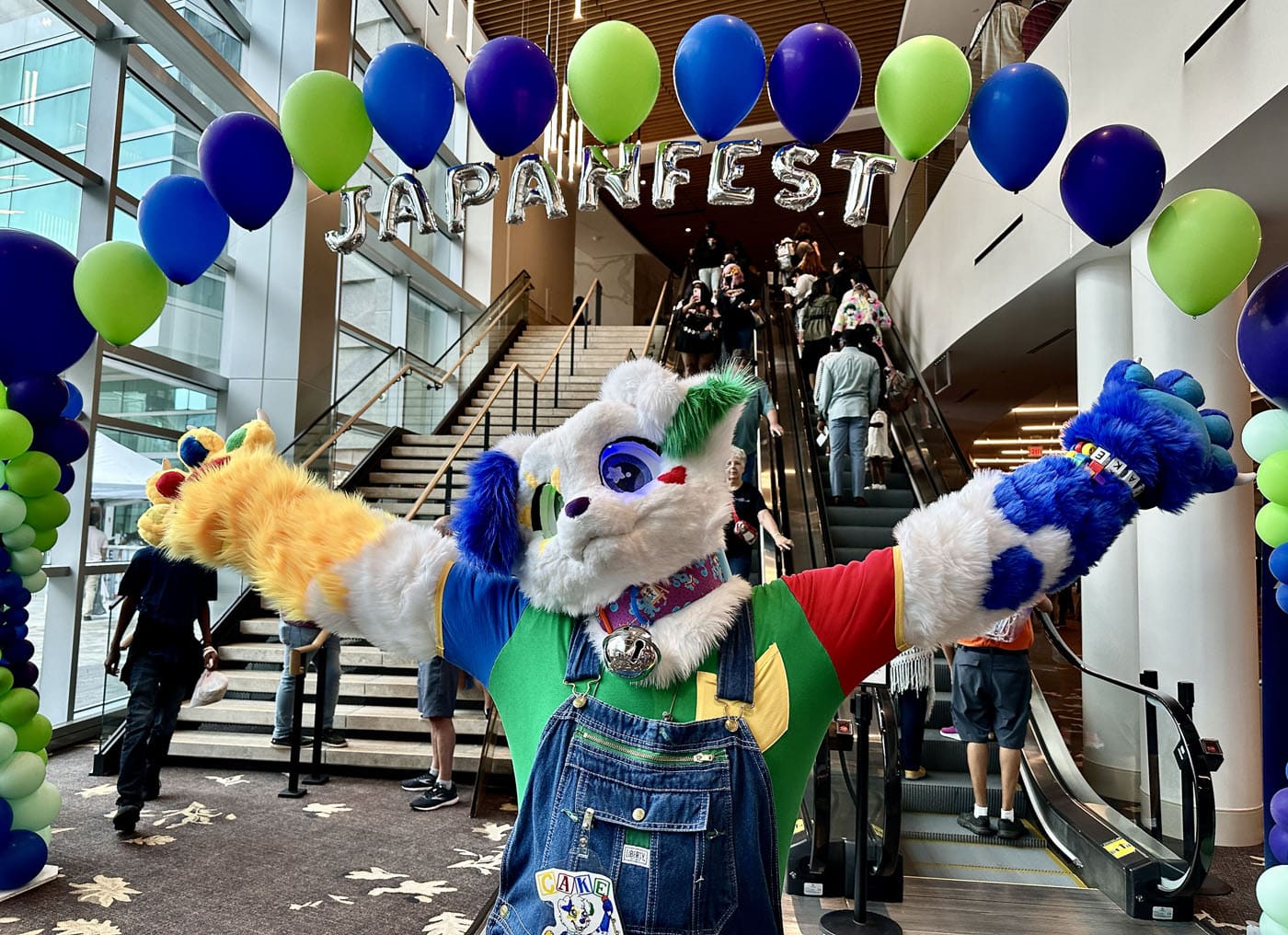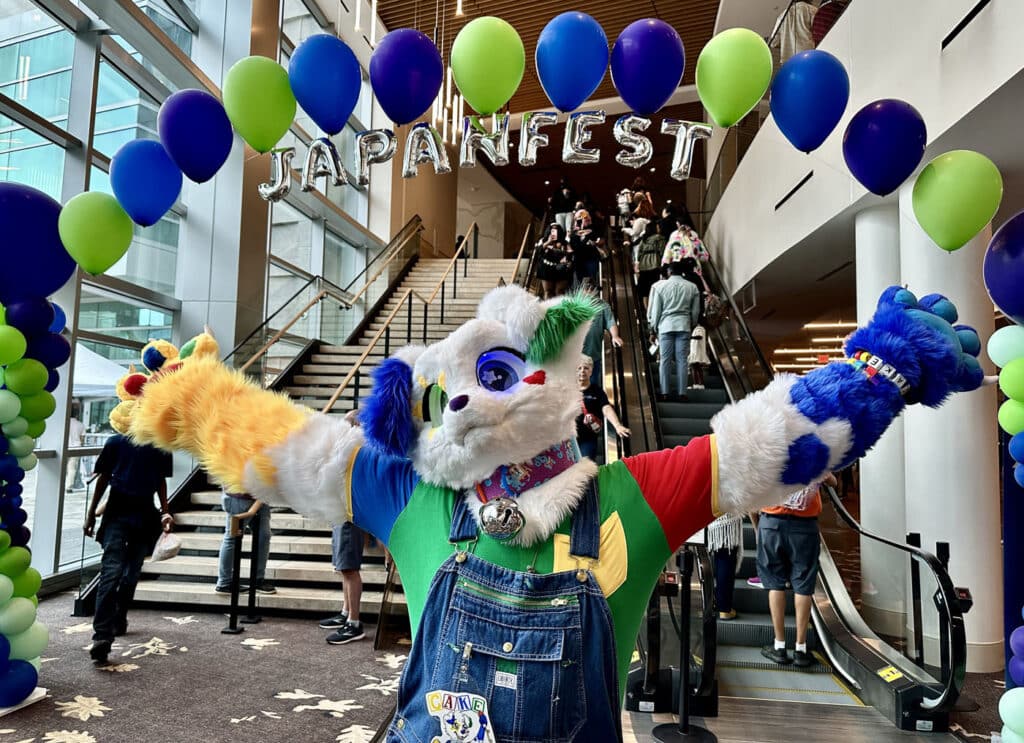 The festival featured a variety of musical performances, including Matsuriza taiko drumming, a performance mixing traditional Japanese folk music with modern jazz and classical music. There were also traditional dance performances from the Hanagasa Ondo Group.
A Buddhist monk traveling from Hyogo, Japan, introduced participants to the "Zen Room" and taught them how to balance body and spirit.
Kids of all ages enjoyed the Children's Area, which had a variety of crafts and activities.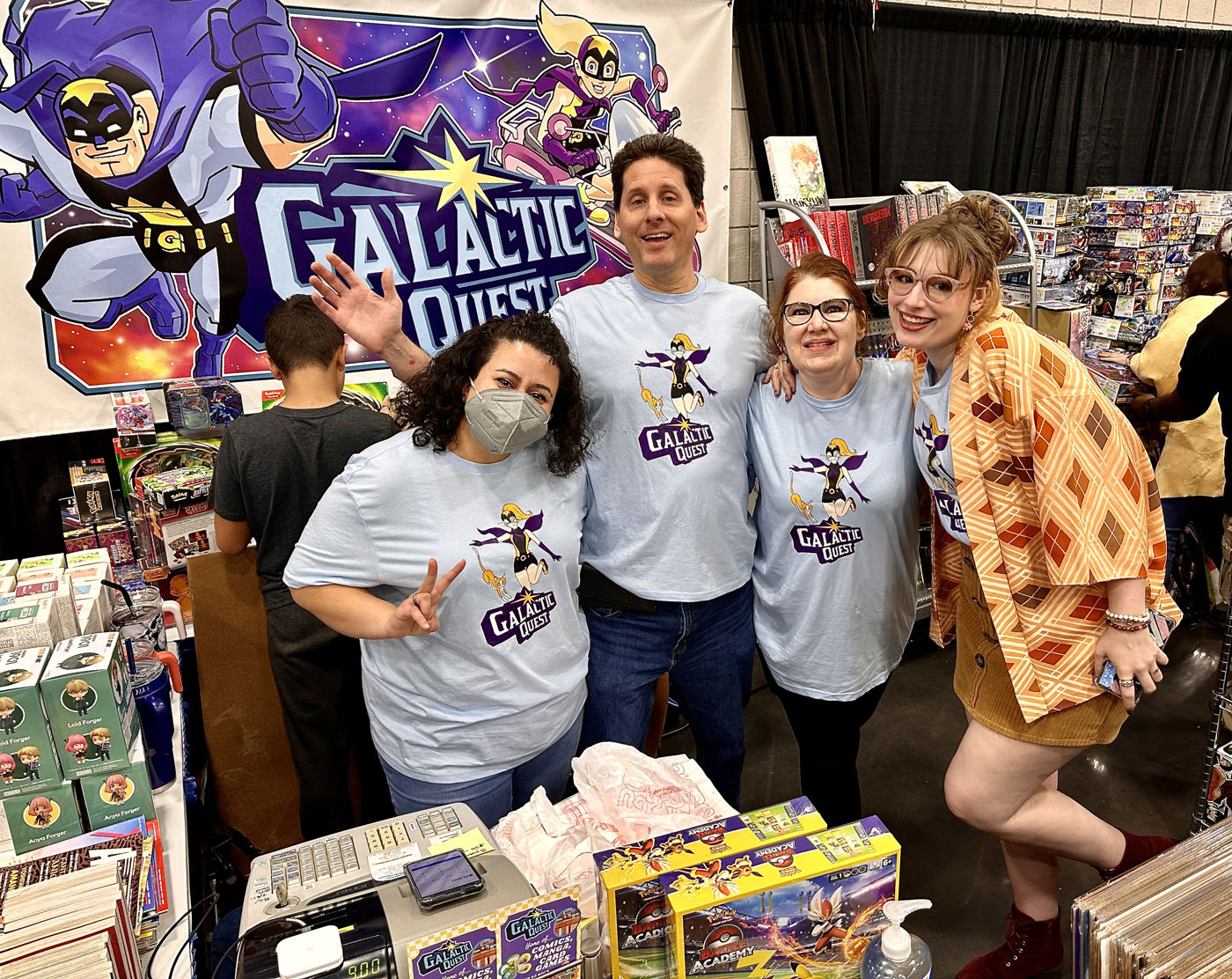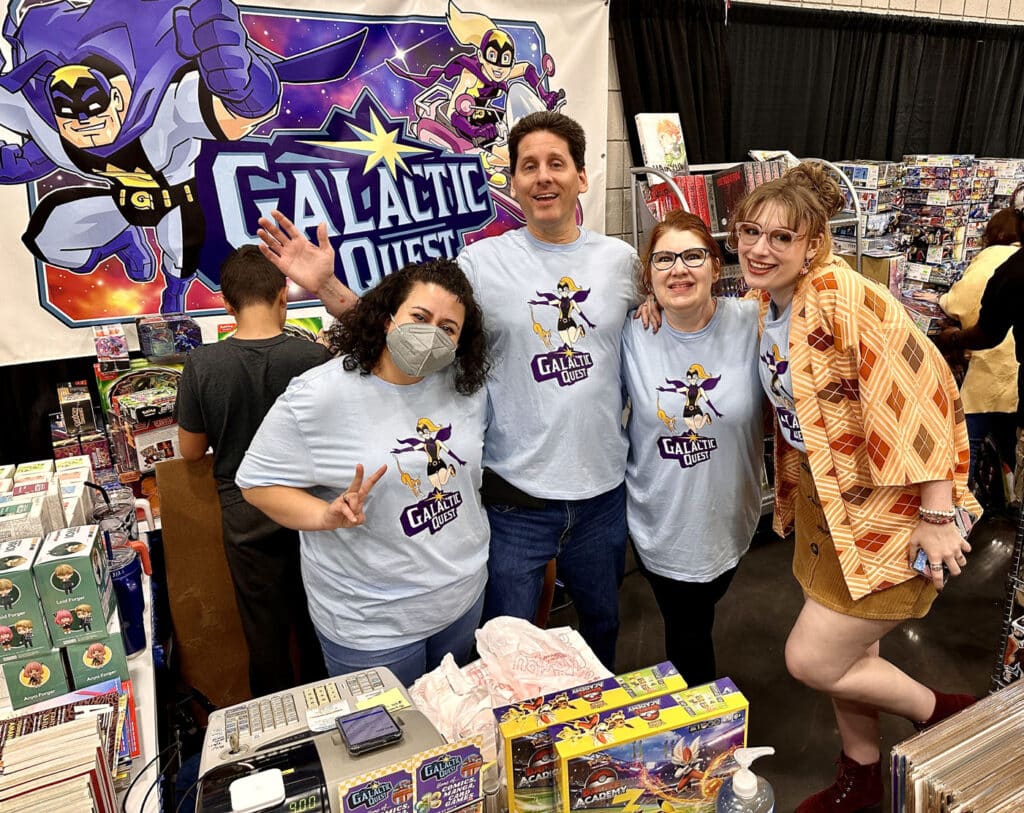 Many of the 550 Japanese companies based in Georgia, displayed their products at the Japanese Businesses in Georgia exhibition (JBiG). Interactive exhibits included the latest Japanese technology, such as automobiles, tractors and electronics.
A traditional Japanese festival atmosphere was created at Ginza Street, complete with authentic games, toy shops and festival snacks.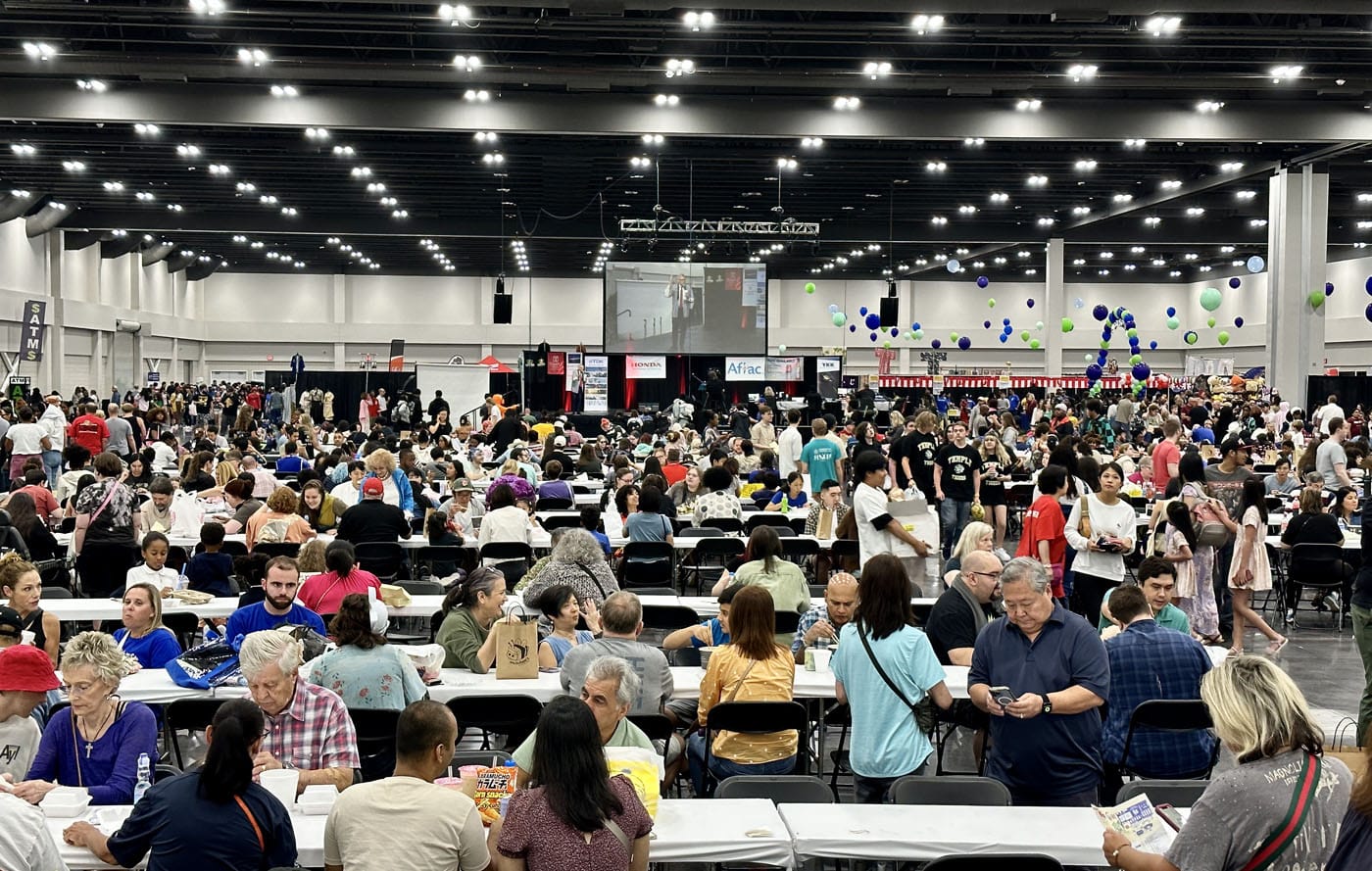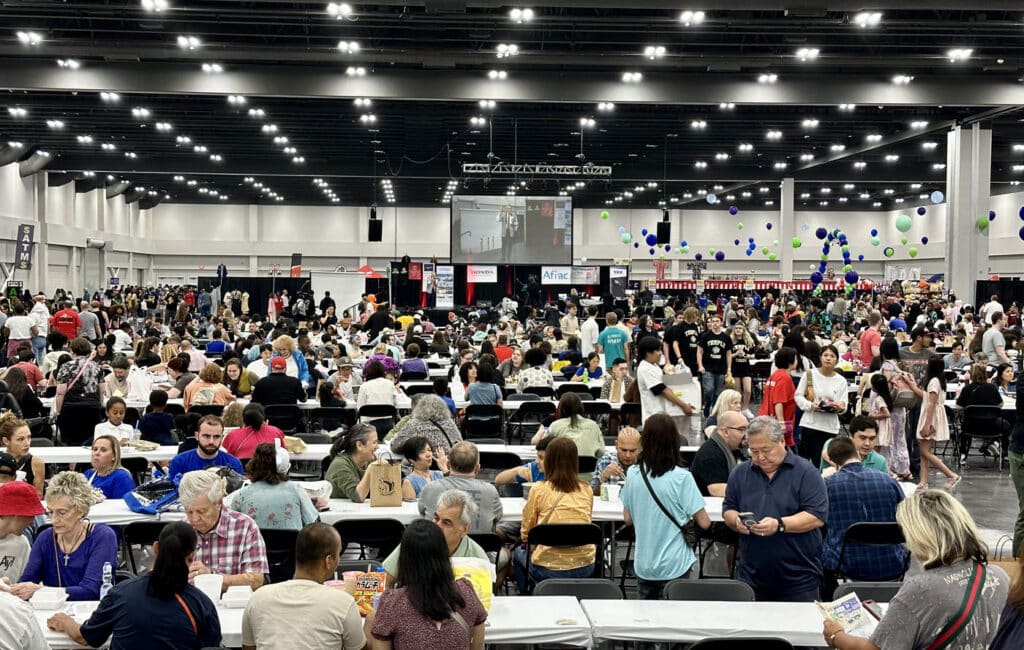 From street food such as yakisoba, takoyaki and ramen to desserts from matcha swiss roll to Hokkaido vanilla and chocolate cupcakes, there was no shortage of delectable delicacies at JapanFest 2023.

Photo gallery thanks to Bruce Johnson.

Kimberly Beaudin, CEO of the College Football Hall of Fame, Guest at SWGC [Photos]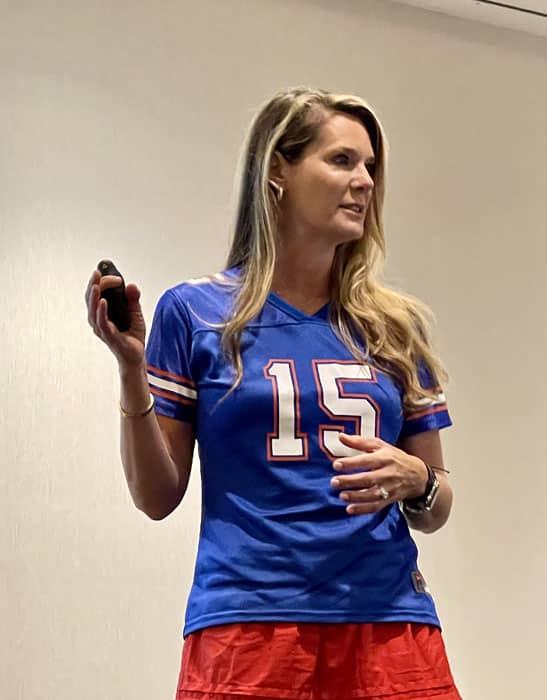 Beaudin was the Speaker at Southwest Gwinnett Chamber's "First Friday" Meeting at the Norcross Crowne Plaza Hotel
Kimberly Beaudin (CEO of the College Football Hall of Fame was the guest speaker.
Coach Mark Richt and Matt Stinchcomb (GA Bulldog player and college football HOF inductee) were also in attendance

Kimberly Beaudin is the President & Chief Executive Officer of the College Football Hall of Fame, a national nonprofit organization and top-rated experience based in Atlanta, Georgia.  Beaudin joined college football's mecca in June 2015 as the Vice President of Marketing and Communications.  With over 20 years of experience in leading brand development and marketing strategy, she was promoted to oversee the sales operations of the business in March 2016.
 
Beaudin was named President & CEO of the Hall of Fame in March 2020, making her the first female leader of the storied institution.  In her role, Beaudin's primary focus is on philanthropic development and she leverages her vast experience in partnership sales, strategic marketing, community and public relations and event and group sales to ensure a sustainable future for the Hall.
Photos by Bruce Johnson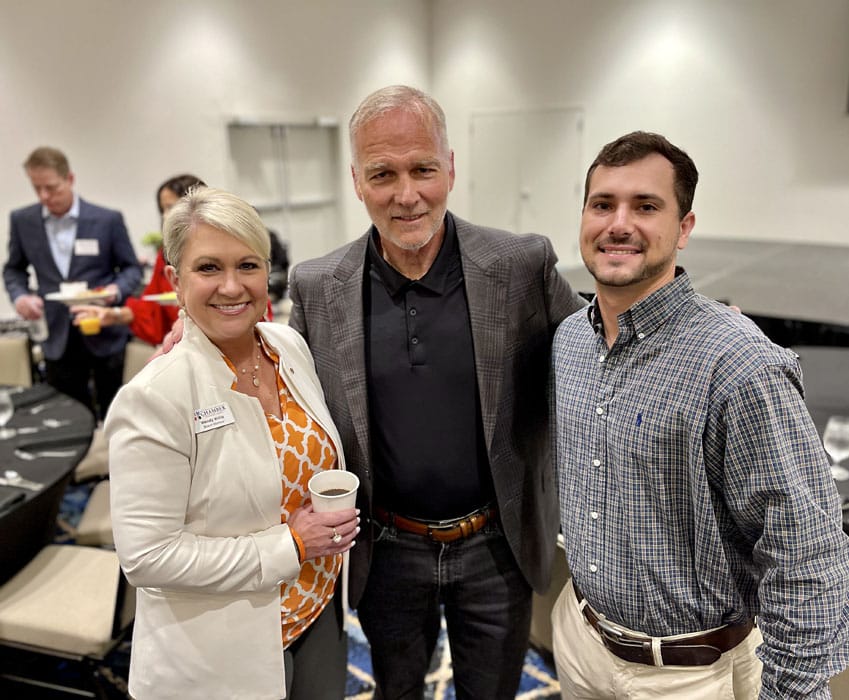 Light up the Corners 2022 [Photos]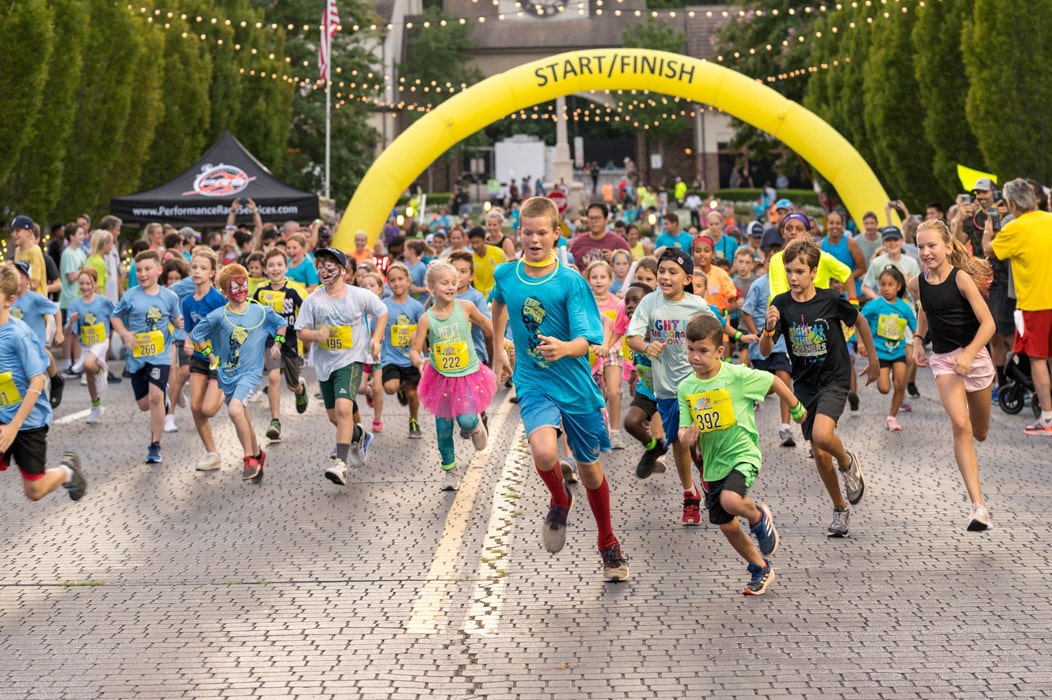 The annual nighttime running party and fundraiser wrapped up in one event was held at The Forum at Peachtree Corners this weekend. Proceeds from the event go to benefit at-risk children and families in the community who are struggling by giving them the chance to participate in life-enhancing programs and activities at the Fowler YMCA.
The two events, the 4 Mile Run and 1k (6/10th of a mile) Twilight Trot, was a one-of-a-kind nighttime experience that is less about how fast you run or walk and more about much fun you have!
Check out the photos by George Hunter, shot for Peachtree Corners Magazine.

Parks & Trails in Peachtree Corners
Isn't it amazing that out of the 17 square miles that make up Peachtree Corners, there is always a park or trail within a few minutes drive or walk? From the popular and well-visited Jones Bridge Park, to the wild and ever-changing trails of Simpsonwood,to the Pinckneyville ponds, and the newest Connector Park Trails in Technology Park, there is always a place to get away from the everyday hustle-bustle. It's also a photographer's dream for nature, wildlife, and landscape photography, as shared in this issue by members of the Peachtree Corners Photography Club. The meetings of the Club are open to everyone from beginners to pros.
For more information about the Club, go to their website at https://pcphotoclub.org.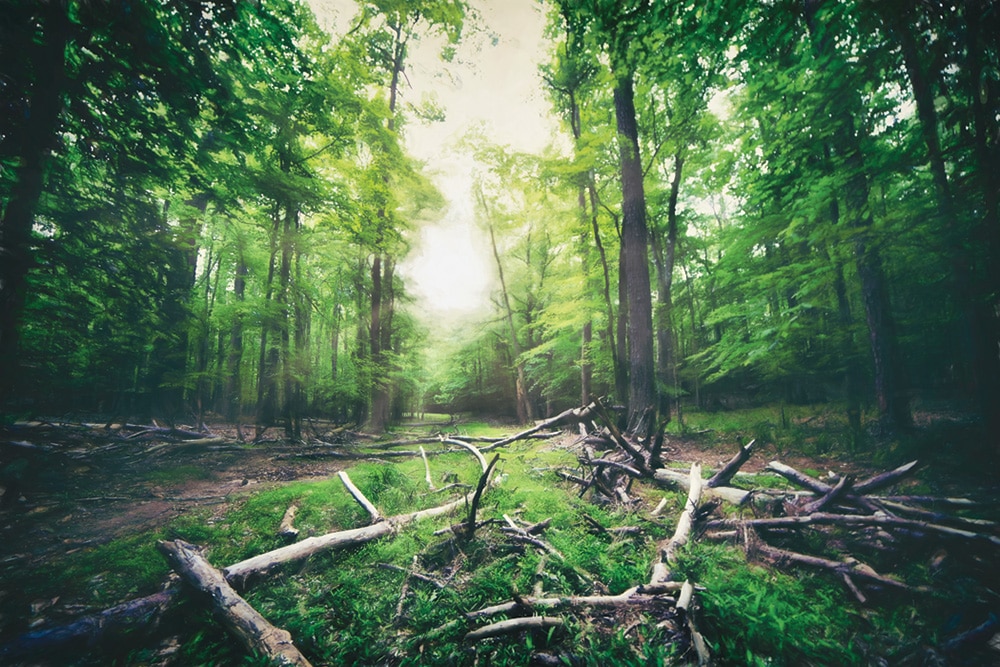 Left to right, clockwise, Eric Richter, Corners Connector Marker. Brian Walton, A Walk In The Simpsonwoods.Tracey Rice, Cool Mist.
Top row from left to right, then down:
Alfonso Caycedo – Feeding the Ducks. Jurgen Kohler – Corners Connector Trail. Mike Walker – Chattahoochee Reserve Medlock Bridge. Rafael Garcia – Crooked Creek Park – In The Woods. Anna Niziol – Dusk Tranquility. Jennifer Whiddon – Squirrel.
Top then Left to Right:
Raphael Garcia – Peachtree Corners Town Center Park. Bob Walker- Blood Root. David Dunagan – Flyfish.
Top Left then Clockwise:
Anna Niziol – Jones Bridge Park Artist. Alfonso Caycedo – Kayaking dog. Jurgen Kohler – Corners Connectors Trail. Eric Richter – Lakeview from the Park Trail.