Wesleyan Artist Market, Student Artists 2023 [Podcast]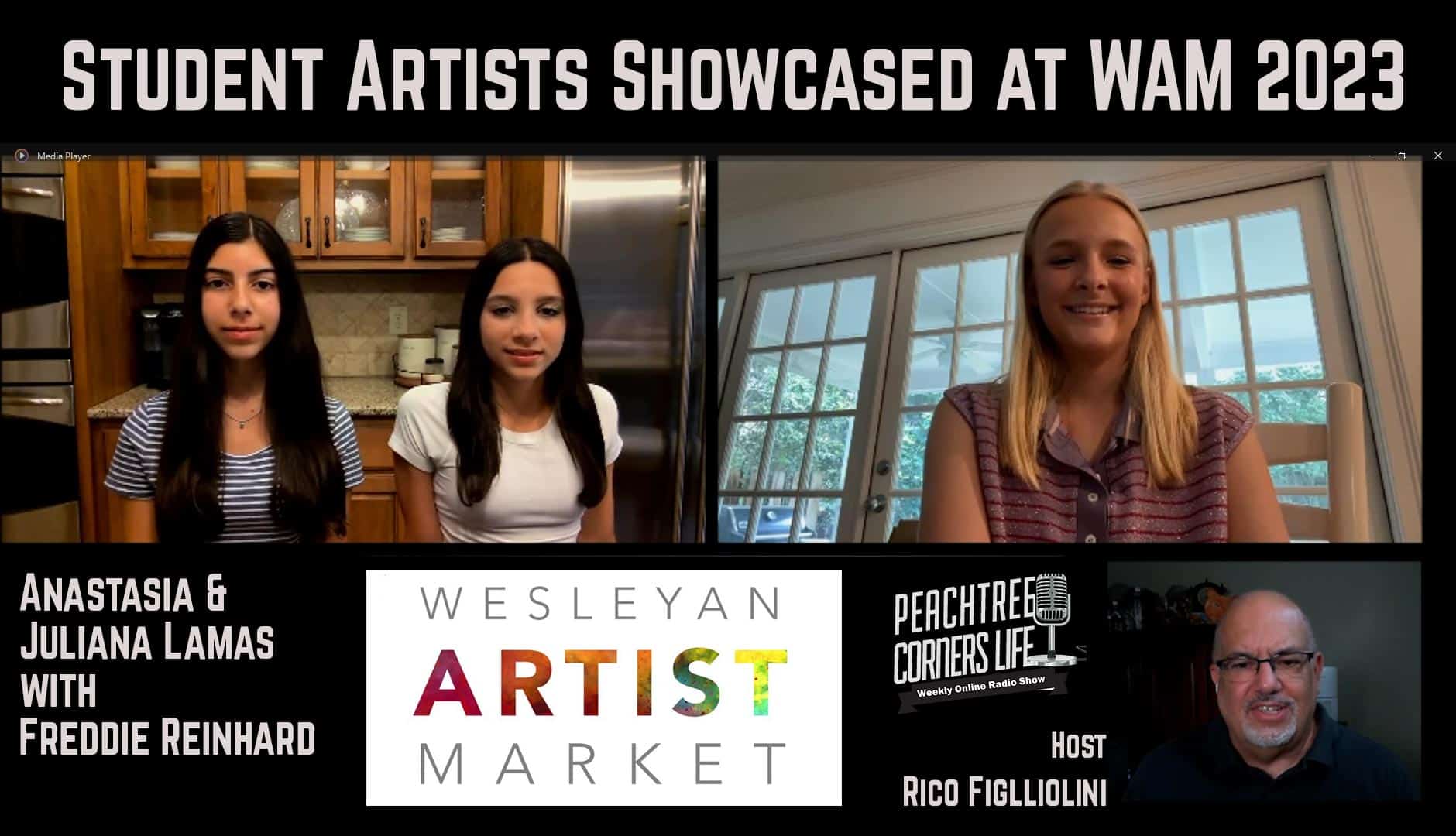 On this episode of Peachtree Corners Life we take a deep dive into the world of young artists at Wesleyan School, featuring three talented individuals: Freddie Reinhard, and Anastasia and Juliana Lamas. From digital art to painted oyster shells, these artisans have created unique, inspiring pieces that showcase their creativity and passions. We explore their inspirations, hobbies, and future aspirations, as well as their involvement in academics and extracurricular activities. With the Wesleyan Artist Market approaching (on April 28,29, 2023), this podcast is the perfect sneak peek into the exciting works these artists will be presenting. Don't miss this chance to discover the next generation of artistic talent.
Resources:
Wesleyan Artist Market Website
Timestamp (Where to find it in the podcast):
[0:00:00] – Intro
[0:01:48] – About Anastasia and Juliana
[0:02:58] – About Freddie
[0:05:40] – Other Interests
[0:06:19] – The Creative Process
[0:10:50] – Presenting at The Artist Market
[0:12:34] – Inspiration
[0:14:35] – Difficulties of Mediums
[0:19:32] – Art Courses and Extracurricular Activities
[0:23:50] – Closing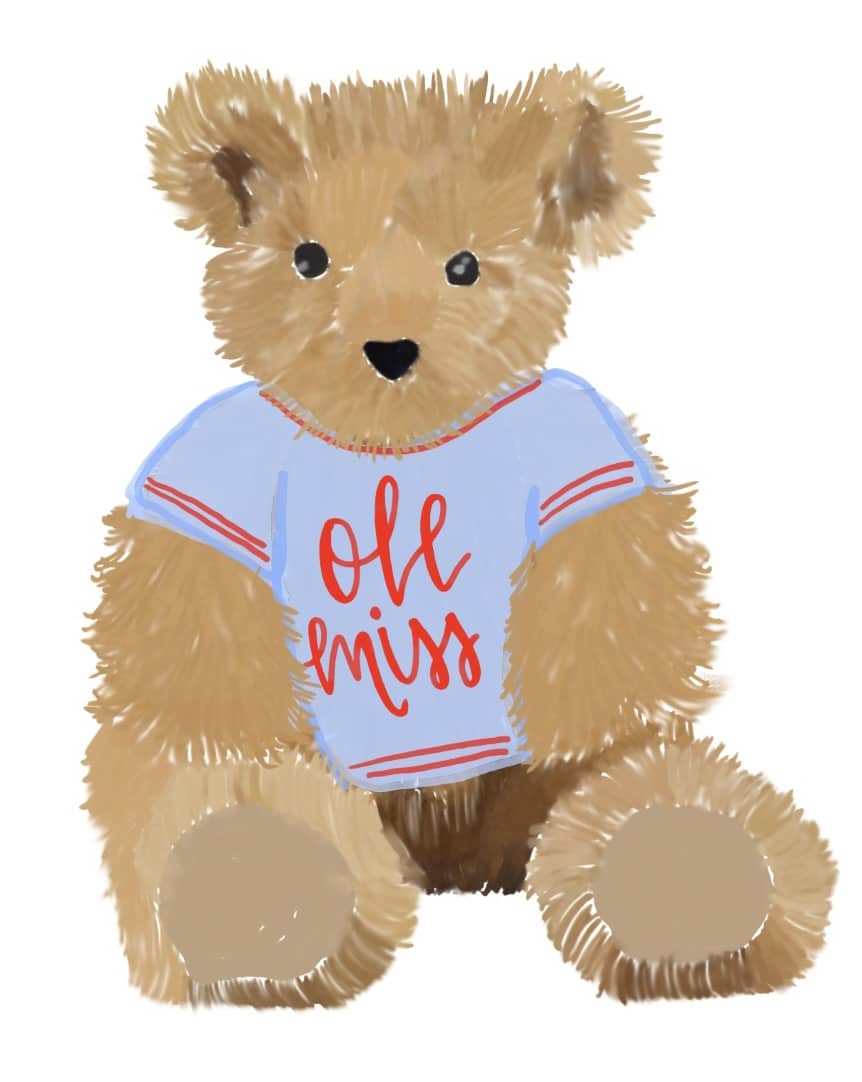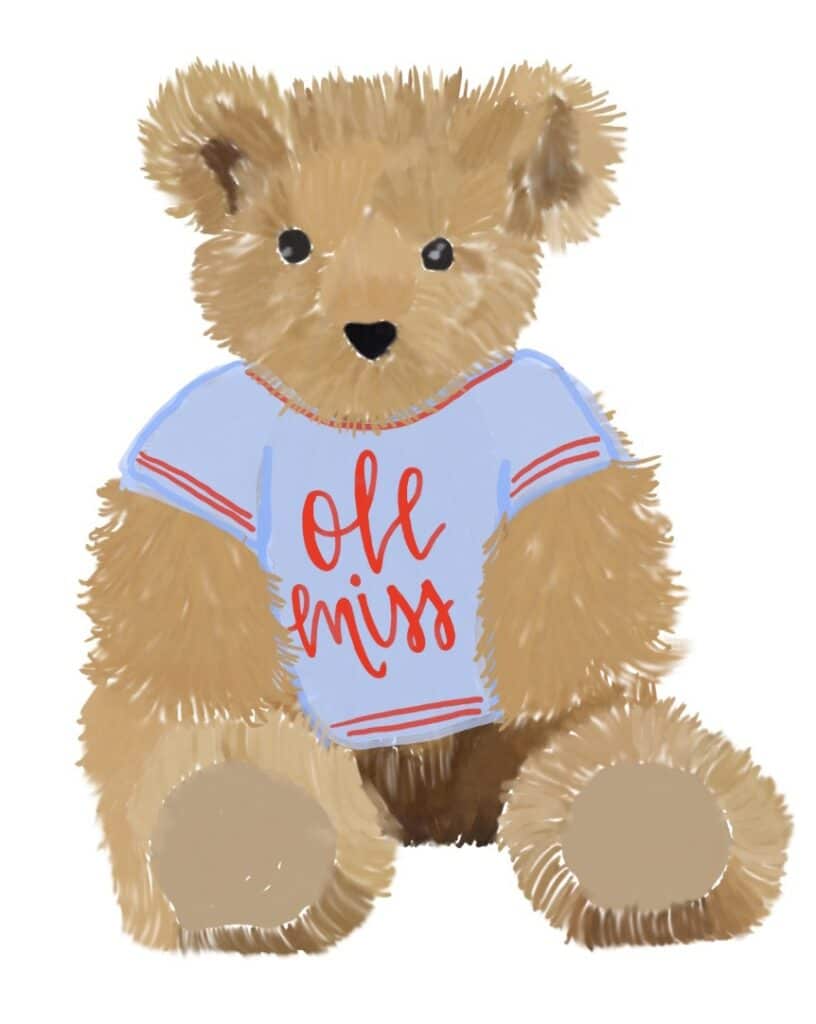 Podcast transcript:
[0:00:00] Rico Figliolini: Hi, everyone. This is Rico Figliolini, host of Peachtree Corners Life. And I have some special guests today. We are a sponsor of the Wesleyan Artist Market, and the guests I have here are student artists that are going to be presenting at the show this April. So let me introduce Freddie first. Hey, Freddie, thanks for joining us.
[0:00:18] Freddie Reinhard: Hi, how are you?
[0:00:19] Rico Figliolini: Good. Anastasia and Juliana, left and right, respective. Thanks for joining us.
[0:00:26] Anastasia Lamas: Thank you.
[0:00:27] Rico Figliolini: Appreciate it. So before we get right into it, I just want to say thank you to our corporate sponsor, EV Remodeling. I say corporate, but they're a neighbor of ours, right? They live in Peachtree Corners. Eli is the owner of the place, and EV Remodeling does design to build and renovation work, and they've been around for a while, and they do great work. So check them out at EVRemodelingInc.com. They're our sponsor and a great supporter of ours, so we appreciate them. So let's hop right into it. You girls are exhibiting at Wesleyan Artist Market this April. I wish I had the dates in front of me, but do you remember the dates, Freddie?
[0:01:07] Freddie Reinhard: Yes, April 28 and April 29.
[0:01:10] Rico Figliolini: Great. Thank you. Just testing you on that one. Right? So we're featuring it in the upcoming issue of Peachtree Corners Magazine as well. So we have three adult artists that we profiled in the magazine. So check that out. That's coming out. Hitting the post office, I think Thursday. Mailboxes this weekend, hopefully. So check that out. But let's get right into it. Juliana and Anastasia do artwork on oyster shells and a little different medium, right? They're in 8th grade and 7th grade, and they're working together on this project. So why don't you two tell me a little bit about what it is that you do.
[0:01:48] Anastasia Lamas: So we take oyster shells from where we vacation at Hilton Head Island, and we paint them with a lot of different designs to be used as trinket dishes and decorations and gifts.
[0:02:04] Rico Figliolini: We're going to flash one on. So when you paint these, I'm assuming you paint the background white, and then you use colors. What mediums, what actually are you using to do this?
[0:02:15] Anastasia Lamas: So first we bleach them to get any sort of, like, black spots off, and then we use acrylic paint. We do a few coats of that.
[0:02:25] Rico Figliolini: So what got you into that?
[0:02:28] Anastasia Lamas: We really loved the style, and I actually used them as nutcracker gifts for my dance friends as well, originally. And we thought that they would sell really well at the Artist Market.
[0:02:38] Rico Figliolini: Cool. Here's another one that let's pop that one in there too. So how many varieties do you have actually, that you're using?
[0:02:46] Anastasia Lamas: Probably at the moment, probably seven. Like, seven-ish.
[0:02:49] Rico Figliolini: Cool. Freddie, you're doing different stuff, so tell us a little bit about some of your work.
[0:02:58] Freddie Reinhard: So I have a button right here, like college buttons. And this one happens to be for Wesleyan. So they're for, like, game days, and whenever you just want to support your team. They're very popular at big SEC schools, especially. And then I'm also doing dorm room prints, so you can put, obviously, your dorm room, bathroom, wherever you want to show your team spirit. And I'm also making sweatshirts that have, like, a teddy bear design on them, wearing jerseys for Ole Miss Alabama.
[0:03:29] Rico Figliolini: So what medium? I know you said I believe you said before we started rolling on this that you use digital. So it's digitally done? So what programs are you actually working in?
[0:03:39] Freddie Reinhard: I use Fresco. It's, like, from Adobe, and it just is great. Definitely my go to. It's pretty simple. I have, like, a button machine, and you just print out your pictures, and a pretty easy job to get done.
[0:03:55] Rico Figliolini: So some of the stuff, like, for example, Auburn, this would be on a button I'm assuming .
[0:03:59] Freddie Reinhard: Yes, that would be on a button.
[0:04:01] Rico Figliolini: Excellent. So leave that up for a minute. Freddie, have you done the Wesleyan Artist Market before, or is this the first time, or how long have you been doing it?
[0:04:16] Freddie Reinhard: No, this is my first time doing it.
[0:04:18] Rico Figliolini: Really?
[0:04:18] Freddie Reinhard: I thought it would just be a fun way for people to wear my art. I thought it would just be cool to see people wearing it. And I'm going to college next year, so I'm like, what better time to make college pins? I can even make some for my friends next year. And I just thought it was something unique that I knew would probably sell well.
[0:04:35] Rico Figliolini: Cool. Now, you've been, I understand correctly, you're an AP art student at Wesleyan School?
[0:04:41] Freddie Reinhard: Yes.
[0:04:42] Rico Figliolini: And you've done about three and a half years of art in high school, I'm assuming. That's a lot of years of art for a high school kid.
[0:04:48] Freddie Reinhard: It is.
[0:04:49] Rico Figliolini: Is this something that you want? Where do you want to take this when you go to college?
[0:04:54] Freddie Reinhard: Well, I'm hoping to do something in fashion, and so all this art is definitely helping me just kind of know my style in general, and I just love art. In the first place, I would like to do fashion, and I'm sure that if these buttons sell well, I'll probably sell them in college. Yeah. It's just something I've always loved.
[0:05:16] Rico Figliolini: Do you want to do a career out of this? What do you think your major would be in college?
[0:05:22] Freddie Reinhard: Well, currently I'm majoring in Southern Studies, which is, like, I can study the art of the south. So I really would like to tie in my Southern culture with my fashion. Hopefully, I could go into something fashion related would be my dream. All of this definitely helps out.
[0:05:40] Rico Figliolini: Absolutely. All right, let's go to Anastasia and Juliana. I mean, middle school, 7th, 8th grade. Is that middle school? Yeah, that's middle school. You're way before college, right? Why don't you share some of the interests that you two have? I mean, is art part of that, or do you have other interests besides that?
[0:06:00] Anastasia Lamas: I'm a dancer. I really do enjoy making art outside of dance and school. And Juliana?
[0:06:08 ] Juliana Lamas: I'm a gymnast, and so I really like that, and I really like just being creative and thinking of new ways to make something.
[0:06:19] Rico Figliolini: So when you're doing the oysters and that artwork, are you both working on it at the same time? Do you collaborate? Does one of you say, no, I don't think I like that, or how does that go? And do you sketch it out before you actually put it on the oyster?
[0:06:35] Anastasia Lamas: Yes, we have designs that we know we're going to do on the shells, and we'll put on the shell and do them together.
[0:06:44] Rico Figliolini: Cool. I guess there's always someone a little bit more creative than the other right in a pair. Does anyone want to raise their hand? Which one's more creative?
[0:06:55] Anastasia Lamas: I think we're both creative in our own ways, like, different parts.
[0:07:01] Rico Figliolini: And where do you get your inspiration for what you do? Like, the artwork that you put on the shells, how do you come up with that?
[0:07:08] Juliana Lamas: For some of them, so we play the piano. So for one of them that we made, we put piano notes on it. I actually have it with me. And then Anastasia really likes flowers, so we made some with flowers on them, and then we wanted to incorporate something from Wesleyan into them. So it says Joy on it. It's the joy motto. And then we have the ones that have the crosses on them.
[0:07:32] Rico Figliolini: Okay. Got a bunch of them up there now. Okay, so let's go back to Freddie a little bit. So, Freddie, where do you find your creative process, your creative space, physical space or mind?
[0:07:53] Freddie Reinhard: Yeah, honestly, I do a lot of my drawings during class, which isn't a good thing. I call it the doodlebug. My friends know it as that, and it's just like, I'm in class, I can't think of anything but just, like, drawing something on paper or my laptop. So, sadly, to my teachers, it's definitely in class. And then also, I'll draw when I get home from school, or if I just have some downtime, I'll do some drawings then, and I get a lot of my inspiration from Pinterest. I see all these cute dorm room stuff, and I'm like, I could do that, but I want my Freddie spin on it. So I'll do bows often. A lot of people know me for my bows because I just have bows in all my artwork. I just have practiced my handwriting for probably, like, four years now.
[0:08:47] Rico Figliolini: All right, well, the Pinterest, I'm surprised, actually. My daughter uses it. She's 24. So is that something that you use a lot of? Do you create boards and put up your stuff that way too?
[0:09:07] Freddie Reinhard: Normally I'll just go on there. If I need a pattern for this cherry background, maybe I saw something with cherries, and then I was like, that's pretty cute. Or if I just see fun colors that I could incorporate in my art, I'll do that. Or if I just need inspiration for something, I'll definitely go there, because obviously it's Pinterest. They have everything under the sun.
[0:09:30] Rico Figliolini: Okay. All right. Juliana, how about as far as inspiration? I think you said your family goes to Hilton Head, or is that correct? So when did that start? And I guess do you beach comb? Do you go searching for the shells on the beach, I'm assuming?
[0:09:51] Anastasia Lamas: Well, our grandparents owned some condos up at Hilton Head, and they've been going there since before we were born, definitely since my dad was a kid.
[0:10:00] Rico Figliolini: Okay.
[0:10:01] Anastasia Lamas: And so we kind of got the inspiration for the shells there, and we ordered them from a lady who cleaned them for us, actually, at Hilton Head. And we also sometimes when we go to restaurants there, we'll ask the cook if they can give us some of their old oyster shells.
[0:10:21] Rico Figliolini: That's ingenious. That's a good way of recycling. That's good. I would never have thought of that. My creative process runs a little different, but that's cool that you did that. Okay, so now that you have your process and stuff, do you know where you're going to be doing it at Wesleyan? Where you're going to be presenting your products and stuff? Whoever wants to go first.
[0:10:46] Freddie Reinhard: Where I'm presenting them, do you mean, like, in Yancy?
[0:10:50] Rico Figliolini: Yeah, at the show. Well, at the show. Well, I guess people can find you when they go to the show. But will you have a variety of things at the show, I'm assuming?
[0:11:00] Freddie Reinhard: Yeah, I'm going to have my stand is going to be very obvious, I think. My mom's trying to plan, like, a huge pink bow above my stand. So if you need to look for it, just look for the pink bow. And I'm going to have about 400 buttons there, 100 prints, 100 sweatshirts, I think, so there's definitely going to be a variety. And I'm also taking commissions for the, I obviously can't do every college I wish I could, but commissions for smaller colleges like Sanford and wherever else, I'm going to do commissions. So whoever's going there, they can get buttons or prints or whatever they want.
[0:11:36] Rico Figliolini: Cool. So they can order from you, and then you'll ship it. You can ship it later.
[0:11:40] Freddie Reinhard: Yes.
[0:11:41] Rico Figliolini: And Juliana and Anastasia, obviously, you're going to have tons of product too, I'm imagining.
[0:11:47] Anastasia Lamas: We're trying to do maybe ten to 20 of each design, but we're definitely going to have made more by the time of the artist market. So far, it should start. I don't know about you, but I want to keep selling them after the artist market when she goes to high school. Keep doing them.
[0:12:09] Rico Figliolini: Do you have an Instagram account? Do you have a place where you show off your artwork online?
[0:12:16] Anastasia Lamas: Not really. We all have just our personal Instagram account.
[0:12:20] Rico Figliolini: Got you. Freddie, the same for you, I'm assuming.
[0:12:23] Freddie Reinhard: I've decided that if these sell well, I'm going to make an Instagram account. So however well this art market goes, will decide if I post these on an Instagram account or not.
[0:12:34] Rico Figliolini: Got you. Okay, so a little bit about you all personally? A little bit, I guess. Let's start with Freddie. Do you have a favorite artist or filmmaker or author that you'd like to share?
[0:12:51] Freddie Reinhard: Well, I have, like, fashion icon who I'm just obsessed with, and she really inspires me. Just so creative and so cool. Her name is Rebecca Cohen, and she's the owner of this brand that I love called Love Check Fancy. I'm sure they probably know what that is. And she's so girly and feminine, and I just admire it so much about her. And she just made this huge brand that everybody my age and around my age loves, and I just want to be her when I'm older, and I just love her distinct style.
[0:13:28] Rico Figliolini: And that's called love. What is that called? Love Shack.
[0:13:30] Freddie Reinhard: LoveShackFancy.
[0:13:34] Rico Figliolini: Cool.
[0:13:34] Freddie Reinhard: She's the queen of the world in my eyes.
[0:13:37] Rico Figliolini: Really? Okay. I haven't heard of that one yet. My daughter tries to keep me abreast of things, but that one I haven't heard. What about you two? Julianna, Anastasia. Do you have any artists or brands or styles that you follow that you like?
[0:13:54] Anastasia Lamas: Nothing in particular. I'm a giant bookworm, so I read, like, a lot. And a variety of genres.
[0:14:02] Rico Figliolini: What's your favorite genre? Top two genres, I guess.
[0:14:08] Anastasia Lamas: Probably right now, fantasy and romance.
[0:14:10] Rico Figliolini: Okay. And your sister Juliana?
[0:14:14] Juliana Lamas: For me, probably someone I really love and look up to is Selena Gomez, because I've been seeing it on Instagram recently. I think she's really inspirational and stuff.
[0:14:26] Rico Figliolini: She was the actress in Wednesday, right? On Netflix? Or am I thinking of someone else?
[0:14:33] Anastasia Lamas: Yeah, Jenny Ortega.
[0:14:35] Rico Figliolini: Yeah, that was Ortega. Sorry. All right, cool. So what do you want to share that we haven't talked about yet, related to the artwork and stuff that you do, process or anything like that? What's the most difficult thing? What's the thing that you've done that you thought was great and all of a sudden you're like, yeah, let's try something else, and you start from scratch again. Let's start with Freddie. She looks like she already knows something.
[0:15:05] Freddie Reinhard: Well, I think you're probably asking something a little different, but through this button process, I thought it was going to be so easy. I thought I would just be, like, clamp and it would be done. My palms were sore after I was doing it. It's actually hard work. And my mom kept trying to show me how to do it. We failed at, like, ten buttons in a row. So that's definitely a lot harder than I expected. This whole artist market, I'm excited for it, but it's definitely a lot of work.
[0:15:33] Rico Figliolini: But I know, yeah, the button machines are definitely I've done that before for political things, it's not easy. What about you girls? Have you had stuff during your process that you found difficult or had to start all over again on?
[0:15:55] Anastasia Lamas: I think it's just a lot of time to paint the shells with so many layers and just letting it all dry takes hours. Just keeping on going and going and going. And we're trying to make all of them perfect. So that just takes a little bit of extra time. And then also, since we're kind of working together on this, we both have our own different styles, so we kind of intervene and we both like, oh, but I think it looks better like this, better like that, or whatever.
[0:16:32] Rico Figliolini: Did you ever decide to okay, this shell is mine. I'm going to put my initials on it because do you do individual shells like that? This one's my creative thing.
[0:16:43] Anastasia Lamas: Not really. I really enjoy doing the cross oyster shells, though, so I usually stick to those.
[0:16:46] And I really like doing the notes, the music notes and the joy one. So we each have our shells that we work on.
[0:16:59] Rico Figliolini: Okay. All right, Freddie, when you're doing the work that you're doing, I know you're using digital, so is that easier to do that? I mean, when you're creating patterns and all that? I imagine some of the process is easier, but also that gives you a little bit more creative space, maybe.
[0:17:15] Freddie Reinhard: Well, I prefer doing lettering on paper. I still enjoy it because it's easier to just erase things and clear. But if I could, I would definitely prefer paper for just doing my lettering. But for the pattern and such. Like the cherries, I just have to draw one and then just duplicate a bunch. So it's way easier than if I had to do every single cherry. And then for these prints, it's so much easier when I can just kind of just fill this hat in with one click instead of, of course, drawing in the whole thing. So in some ways it's easier. Other ways I feel, if it was all handmade, if it was all made on paper, I think it would have more of like I don't know, I feel like it has your hand more in it. As my art teacher would say, you could tell it's from me because you could tell it's drawn on paper. So that aspect I kind of miss, but definitely easier for math, product, to do digital.
[0:18:16] Rico Figliolini: Have you ever thought about I know 3D printing is like, the big thing now, and I've seen artists use 3D printing, actually. Have you thought about that?
[0:18:25] Freddie Reinhard: No, I haven't. I know we have a few at Wesleyan, but I didn't even get into consideration. That is a really good idea, that would be really cool. Maybe I will start trying to figure that out.
[0:18:36] Rico Figliolini: It doesn't take much on some of that. Some of that is just fed these templates. But you can feed your creativeness into that template. You can customize some of these templates. So that's just another avenue of art. Same thing. I guess for that you could 3D print shells, but then what's the point, right? I guess those shells might have been out in the ocean for like, 100 years before they got to you or whatever. However long. So there's some history to that, maybe even that's unknown to anyone. Have you ever thought about doing your work, girls, on other materials besides shells?
[0:19:20] Anastasia Lamas: We haven't really. We've mostly just stuck with the oyster shells.
[0:19:26] Rico Figliolini: Okay.
[0:19:27] Anastasia Lamas: Yeah, it would be interesting to see how it would work on other mediums.
[0:19:32] Rico Figliolini: Yeah, probably. Well, I'm assuming you're taking art courses or you've taken art courses at Wesleyan?
[0:19:41] Anastasia Lamas: We were both in digital art last semester, and we both really enjoyed that.
[0:19:45] Juliana Lamas: I took it in fifth grade and 6th grade. Just normal art. And then I did digital art, and now I'm in technology class.
[0:19:57] Rico Figliolini: Cool. And are you liking it? Is it everything you thought it would be? What about Freddie? Freddie, what about you? I mean, you've been in three and a half years of AP Art course. Because of that, you probably have done different mediums, different subjects and stuff. How'd that go? And did that help with what you're doing now? Any of that?
[0:20:18] Freddie Reinhard: Yeah, I'm going to have to think back to freshman year. I think it was 3D art, and I got stopped midway because of COVID. But I like that, it's not my thing. I enjoyed it because it's fun to do, but I don't know, I just prefer doing things too deep. And then I've been on digital art as well, which I love. That was like so much fun. And so from then I was like, yeah, I think this is my thing. So I started getting into that. And I do some digital art on my AP Art stuff now. I don't know, I'll doodle on some of my pictures and I do a lot of mixed media, so that also helped with my creativeness, I guess. Too much to count.
[0:21:04] Rico Figliolini: And doodling in the classrooms. That helps, too, a little bit.
[0:21:09] Freddie Reinhard: Yes, definitely does.
[0:21:11] Rico Figliolini: Let's make sure the teachers don't hear that. I've covered quite a bit with you three. If you want to share anything else with the audience that will be listening to this, want to start that with Freddie and we'll go the other way.
[0:21:29] Freddie Reinhard: I don't have too much more to share, but I'd say to you two girls that you should definitely take AP Art because it is just such a great way to really learn your style and just do so much stuff you've always wanted to do. And it just helps with who you want to be as an artist, definitely.
[0:21:47] Rico Figliolini: Have you done any, the girls do dance and gymnastics. Have you done anything along those lines? I mean, that's one creative aspect. Right. Have you done anything similar?
[0:21:57] Freddie Reinhard: Well, this year I actually did the musical for the first time. I've never done musical theater, but it was just me and my two best friends, and so that was just a great experience. Overall, we had the best time, and I've never been in an environment like that, and it was just so much fun. And then right now, I'm doing lacrosse, and in the fall, I do cross country.
[0:22:16] Rico Figliolini: Wow. Okay. Busy schedule. Sounds good. What about Juliana and Anastasia? It's gymnastics and dance?
[0:22:28] Anastasia Lamas: Our main things are gymnastics and dance, but we do other sports too. She's in the musical, and I do lacrosse and cheerleading and all that stuff.
[0:22:41] Rico Figliolini: It's amazing how much activity girls have. I don't know how, so what do you do to unwind then? I mean, you have schoolwork, you have artwork, you have sports. What is it that you do that's not associated that way, to sort of do something different? Anything?
[0:23:03] Freddie Reinhard: For me, it's honestly just, like I really get my energy from my friends, so I'll definitely try to hang out with my friends in the little free time that I have, because they just bring me so much joy. And also hanging out with my parents since I'm going to college next year. I know I've got to savor these last few months, so I just make sure if I'm home during a school night, I'll definitely go and just hang out with them and talk with them.
[0:23:31] Rico Figliolini: That's cool. That's a good daughter. Thank you. My kids do that. What about you girls? Juliana? Anastasia?
[0:23:39] Anastasia Lamas: Well, we try to do stuff as a family. Like family movie nights and stuff on weekdays and weekends when we aren't super crammed schedule.
[0:23:50] Rico Figliolini: Yeah. Wesleyan kids, Great Atlanta Christian, The kids that I've interviewed and stuff always busy. Norcross high school. I don't think any kids that I've interviewed have had more than a night or two free because of academics and sports and everything else. They're there. But you know what? Your future is secured when you do that. I think you develop a different way of looking at life and become more successful that way. So glad you three were able to spend some time with me. This took a little time to get this together. Mostly my fault on the scheduling, but I appreciate you three showing up and doing this interview with us.
[0:24:32] Freddie Reinhard: Yeah, it was awesome.
[0:24:34] Rico Figliolini: Thank you. Hang in there with me for a minute. I just want to say thank you to everyone that's been watching this. So the Wesleyan Artist Market is at the end of this month, and you just Google Wesleyan Artist Market, and you'll be able to find the schedule and everything else from there. Follow them on Instagram there are going to be 75 artists from around the country there as well, besides the student artists. So there's a lot of stuff, a lot of mediums. Check out the latest issue of Peachtree Corners magazine. You'll see three of the artists of the 75 that will be there. It's some good feature stories. And there's a podcast interview also with Jennifer Keim, another adult artist that is going to be showing there. So thank you. And thank you to EV Remodeling for being a sponsor of ours. So thank you all. Take care.

Wesleyan School Senior Selected for 2023 AP Art and Design Exhibit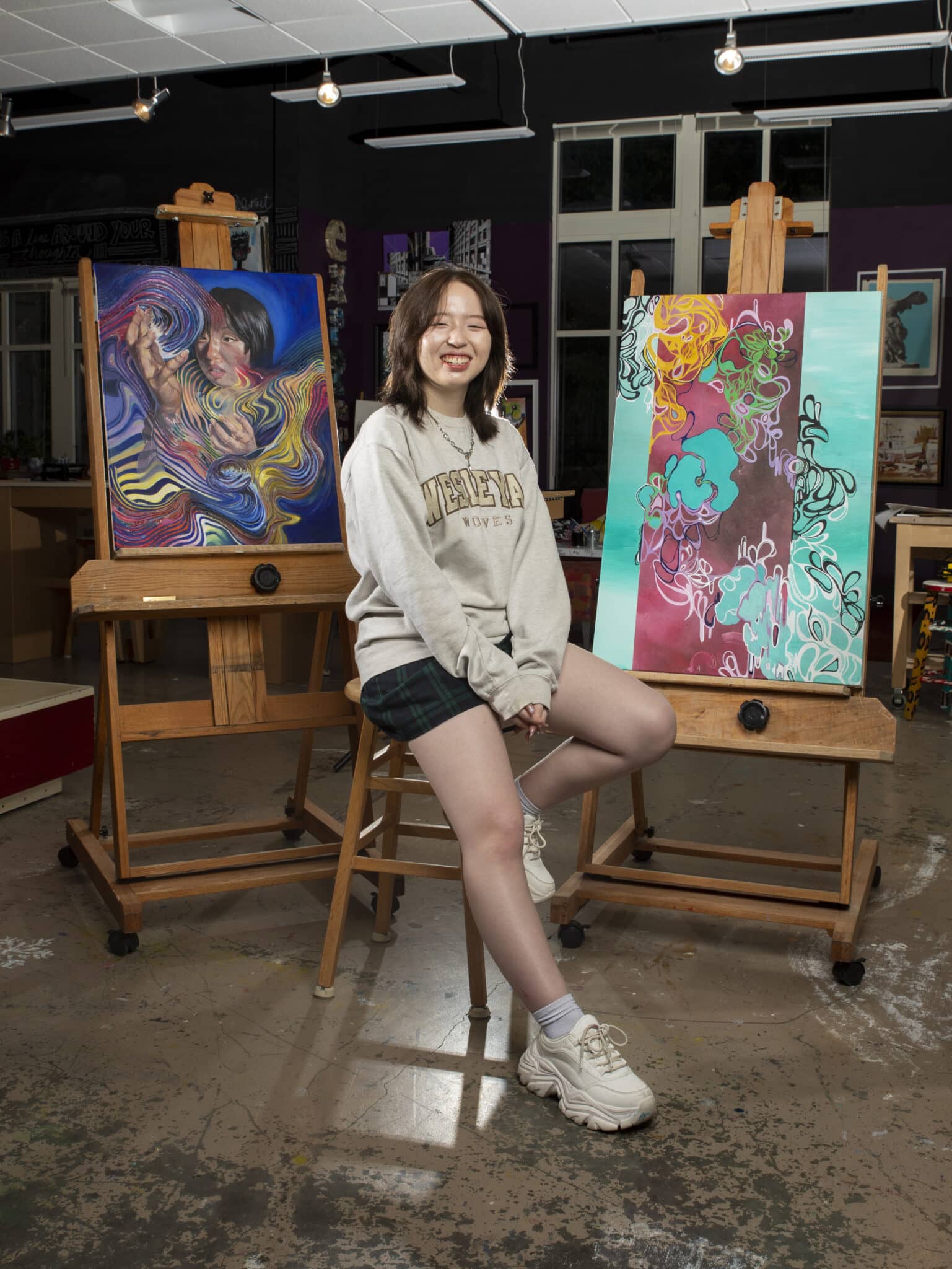 Wesleyan School senior Elizabeth Tian is one of 50 students whose artwork was selected for inclusion in the 2023 AP Art and Design Exhibit. This is an online exhibit that shows exemplary AP art portfolios selected from over 74,000 entries.
This year's exhibit features student artwork showcasing a diverse range of student ideas, styles of artmaking, materials used and conceptual as well as physical processes involved with making works of art.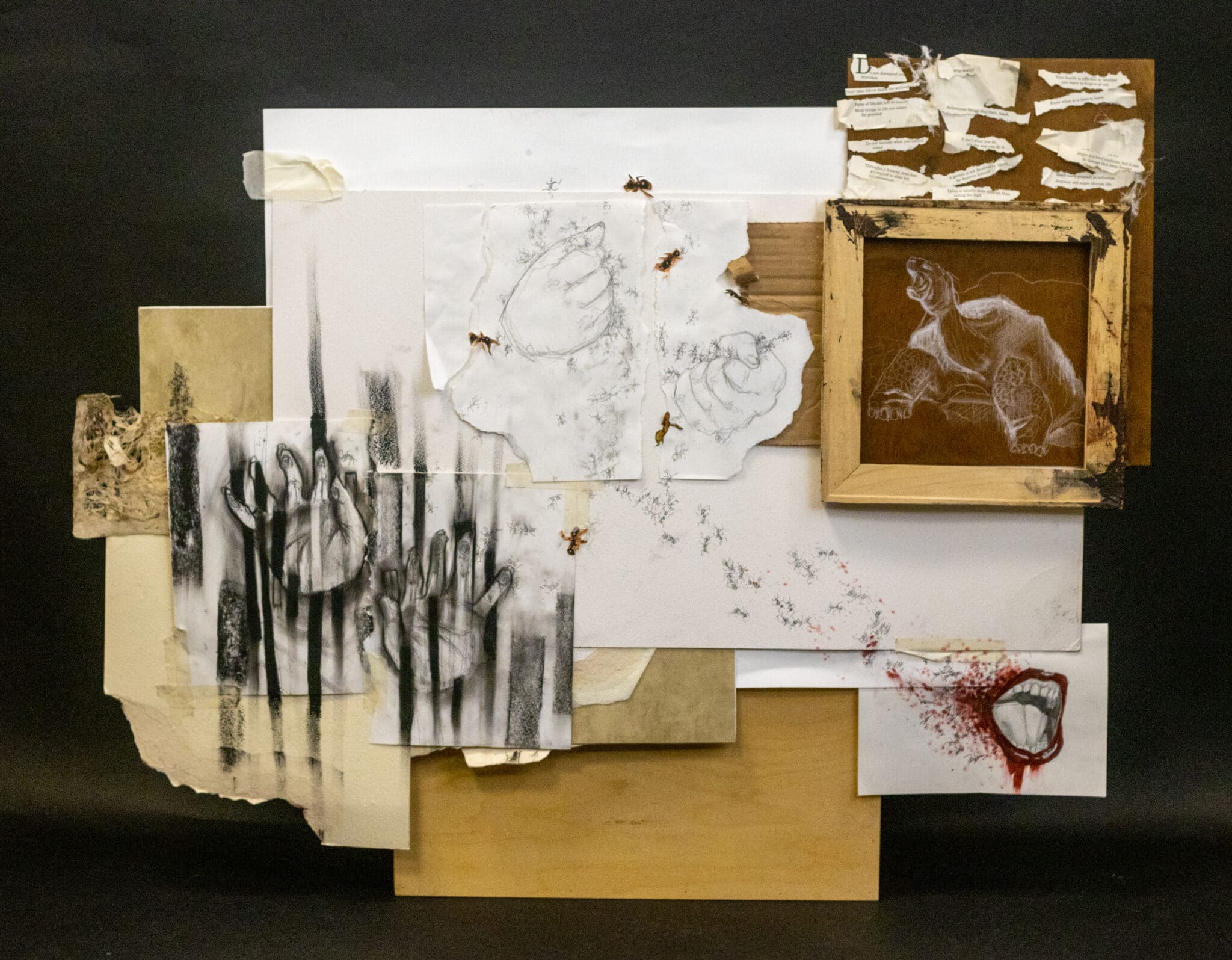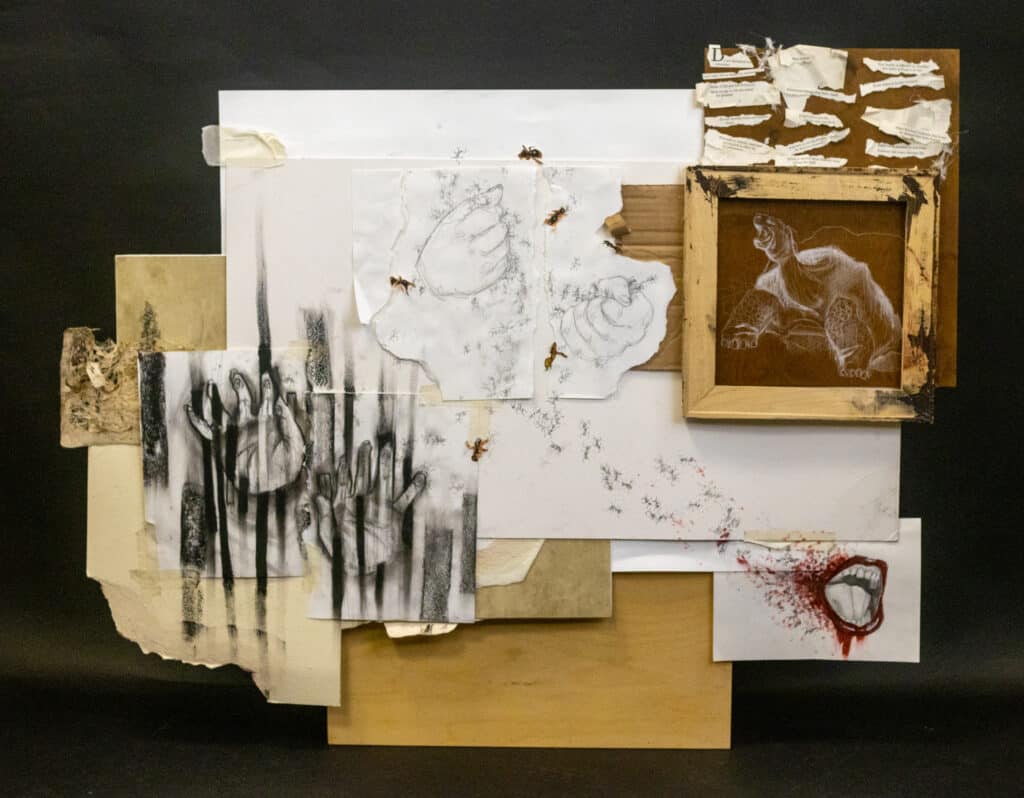 "Inclusion in this exhibit is highly selective and proves Elizabeth's brilliance in concept and technique," said Meagan Brooker, assistant director of fine arts and art teacher.
The exhibit will feature Tian's portfolio alongside a profile.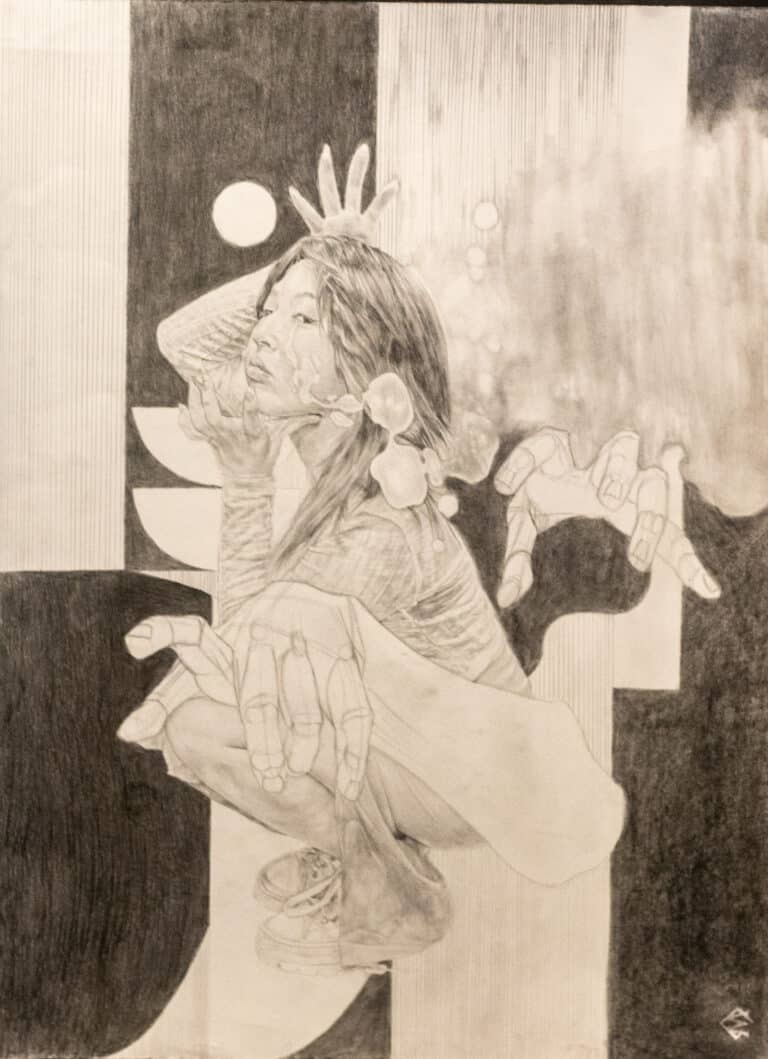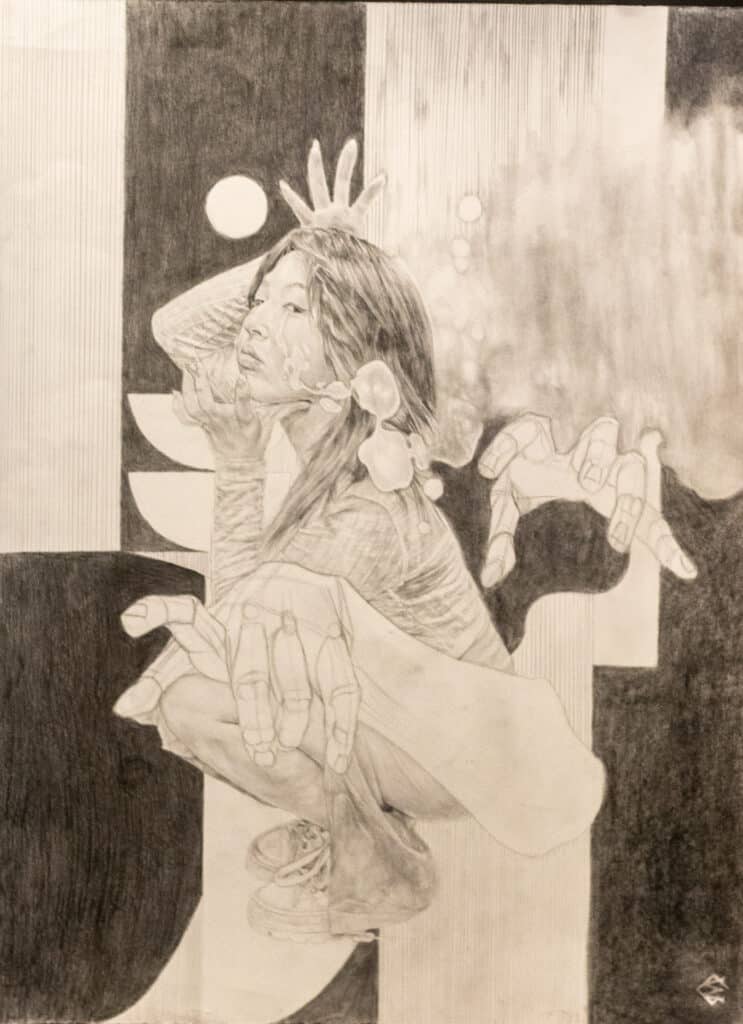 "Elizabeth is a tremendous student that works so hard and puts much thought into design. I am thankful for Ms. Brooker's dedication, guidance, encouragement and critical thinking that allows her to equip her students to grow in their artistic ability," shares Joe Koch, high school principal.
To learn more about the school, visit www.wesleyanschool.org.

High Museum of Art Presents Exhibition of 19th-Century Black Potter from the American South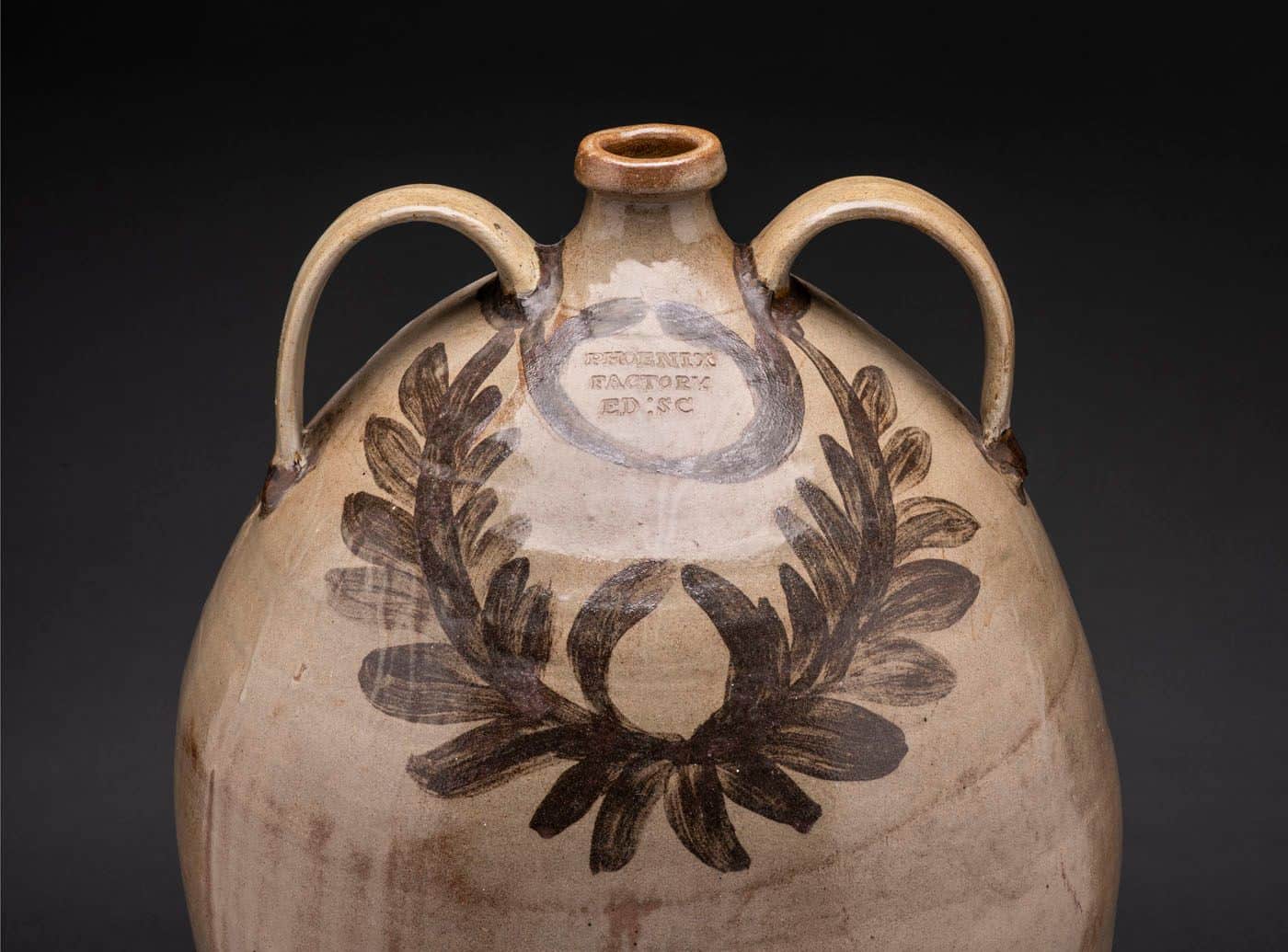 Coming this spring, from Feb. 16 – May 12, 2024, the High Museum of Art will be the only Southeast venue for "Hear Me Now: The Black Potters of Old Edgefield, South Carolina." 
The exhibition features nearly 60 ceramic objects created by enslaved African Americans in Edgefield, South Carolina, in the decades before the Civil War.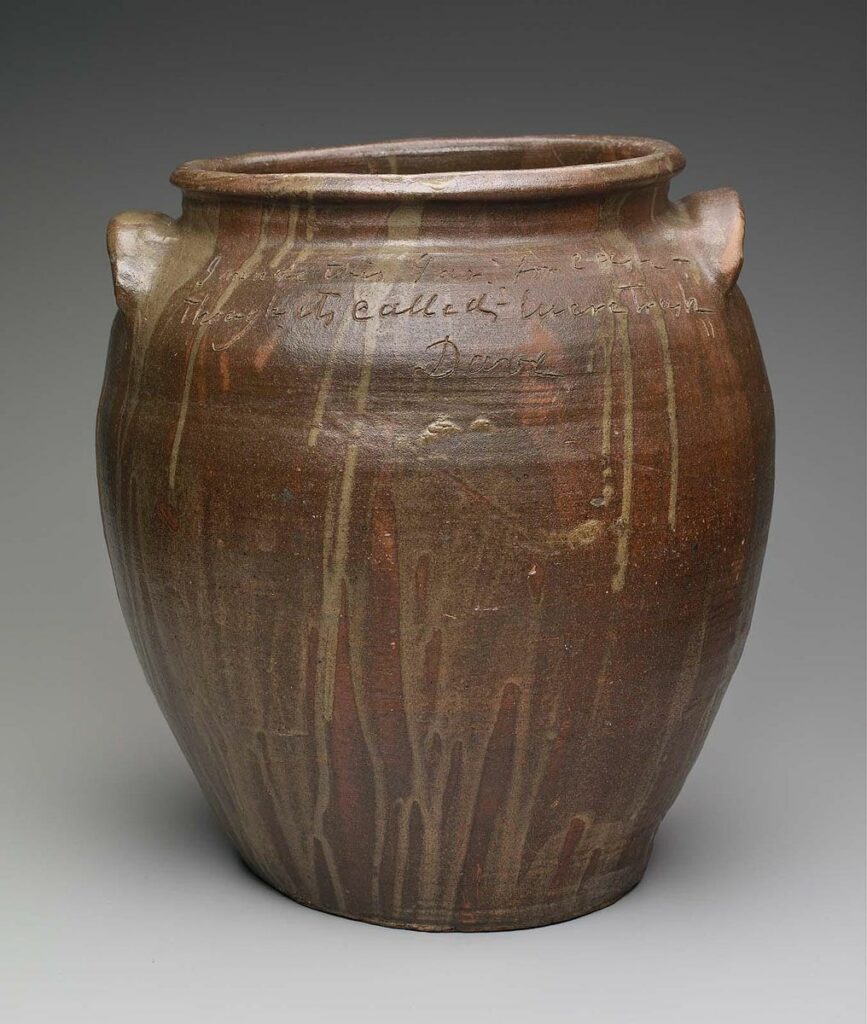 These 19th-century vessels demonstrate the lived experiences, artistic agency and material knowledge of those who created them.
The works include monumental storage jars by the literate potter and poet Dave (later recorded as David Drake, ca. 1800-1870) as well as examples of utilitarian wares and face vessels by unrecorded makers.
"Hear Me Now" will also include work by contemporary Black artists who have responded to or whose practice connects with the Edgefield story, including Theaster Gates, Simone Leigh and Woody De Othello.
The exhibition is organized by The Metropolitan Museum of Art and the Museum of Fine Arts, Boston.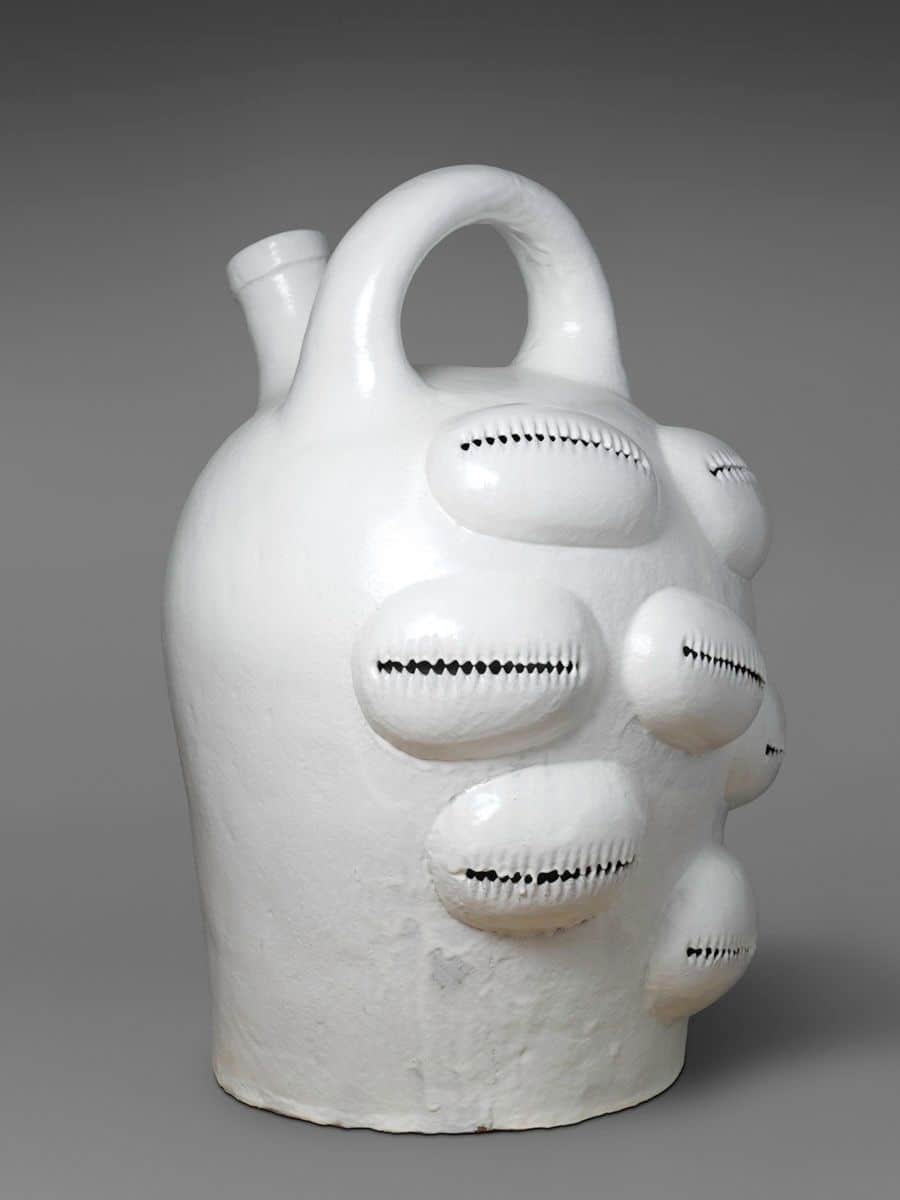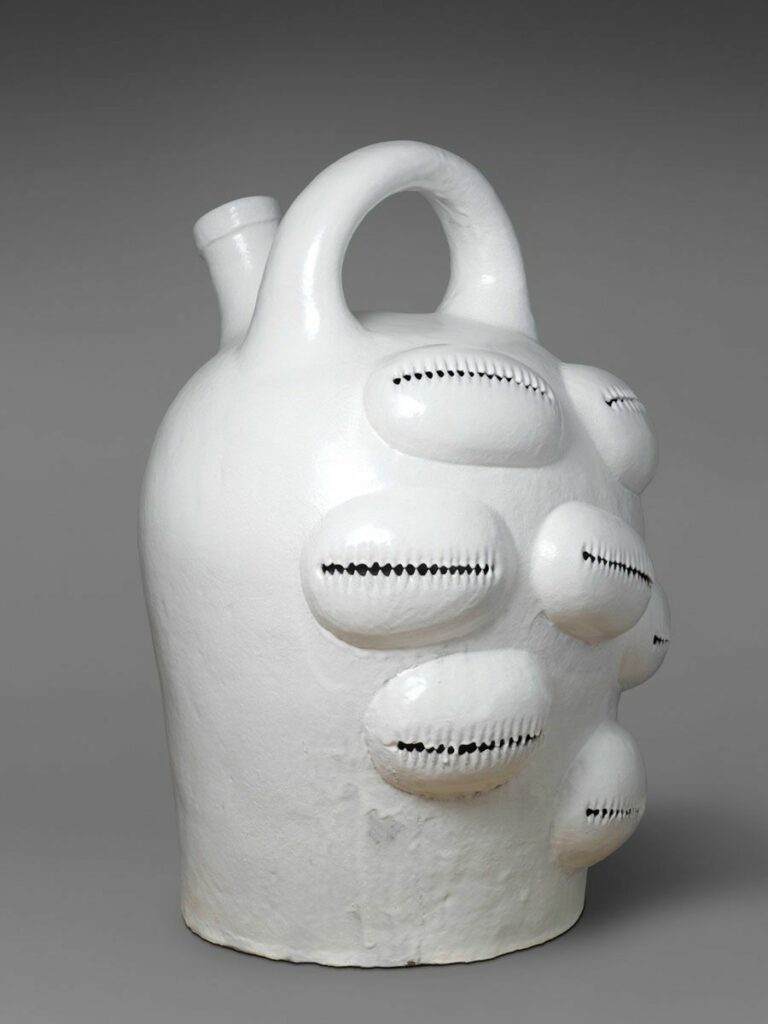 "We are honored to present this exhibition, which recognizes the innovation of Edgefield potters—a practice all the more remarkable given that their work was created under the most inhumane conditions of enslavement," said Rand Suffolk, director of the High.
"It's an important story, one that not only dovetails with the High's longstanding recognition and display of Edgefield pottery but one that should also resonate with our regional audiences." 
In the early 1800s, white settlers established potteries in the Old Edgefield district, a rural area on the western edge of South Carolina, to take advantage of its natural clays.
Hundreds of enslaved adults and children were forced to work in the potteries, bearing responsibility for the craft, from mining and preparing clay to throwing vast quantities of wares and decorating and glazing the vessels.
By the 1840s, they were producing tens of thousands of vessels each year. The stoneware they made supported the region's expanding population and was intrinsically linked to the lucrative plantation economy.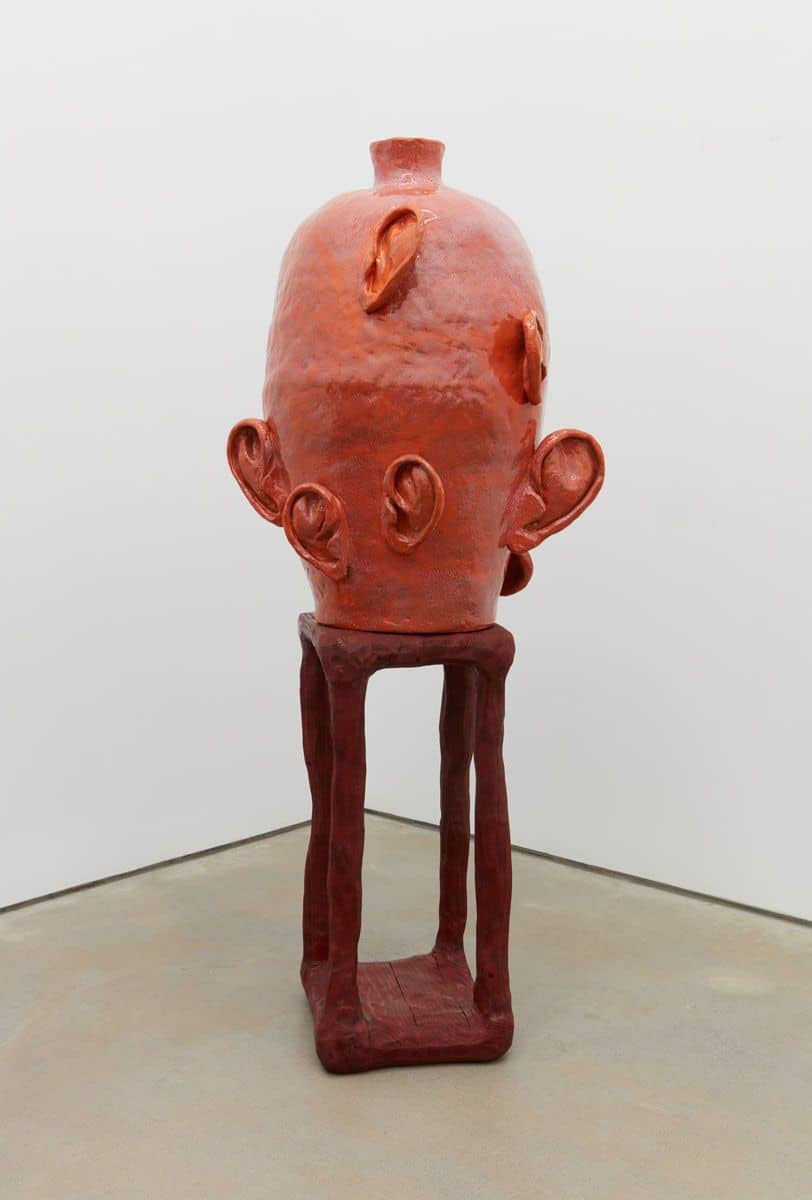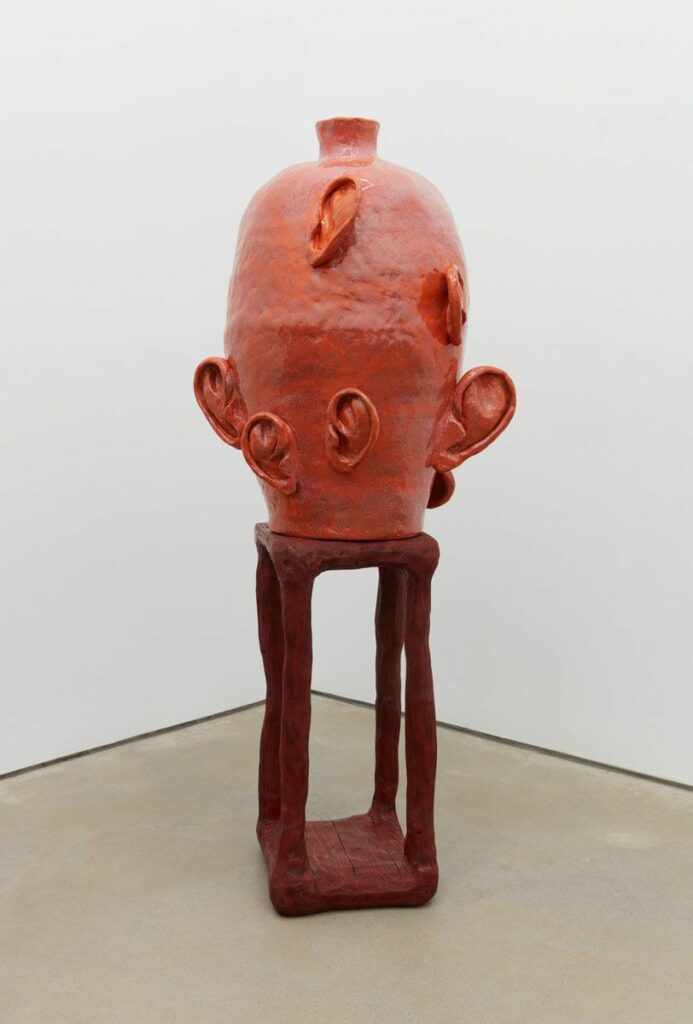 The history of slavery is widely understood in terms of agriculture, but these wares tell the story of what historians call "industrial slavery," where the knowledge, experience and skill of enslaved people were essential to the success of the enterprise.
White enslavers and factory owners often marked the wares with their names, therefore claiming the expertise of the enslaved as their own. Only some of the enslaved makers have been identified so far, and more than 100 of their names are highlighted in the exhibition. 
One identified maker included in the exhibition is Edgefield's best-known artist, Dave, later recorded as David Drake, who boldly signed, dated and incised verses on many of his jars.
"Hear Me Now" features many of Dave's monumental masterpieces, along with a video featuring Dave's newly discovered descendants Pauline Baker, Priscilla Carolina, Daisy Whitner and John Williams, in which they reflect on his work and their family connections.
Among the other exhibition highlights are 19 face vessels or jugs, which served as powerful spiritual objects and were likely made by the Edgefield potters for their own use.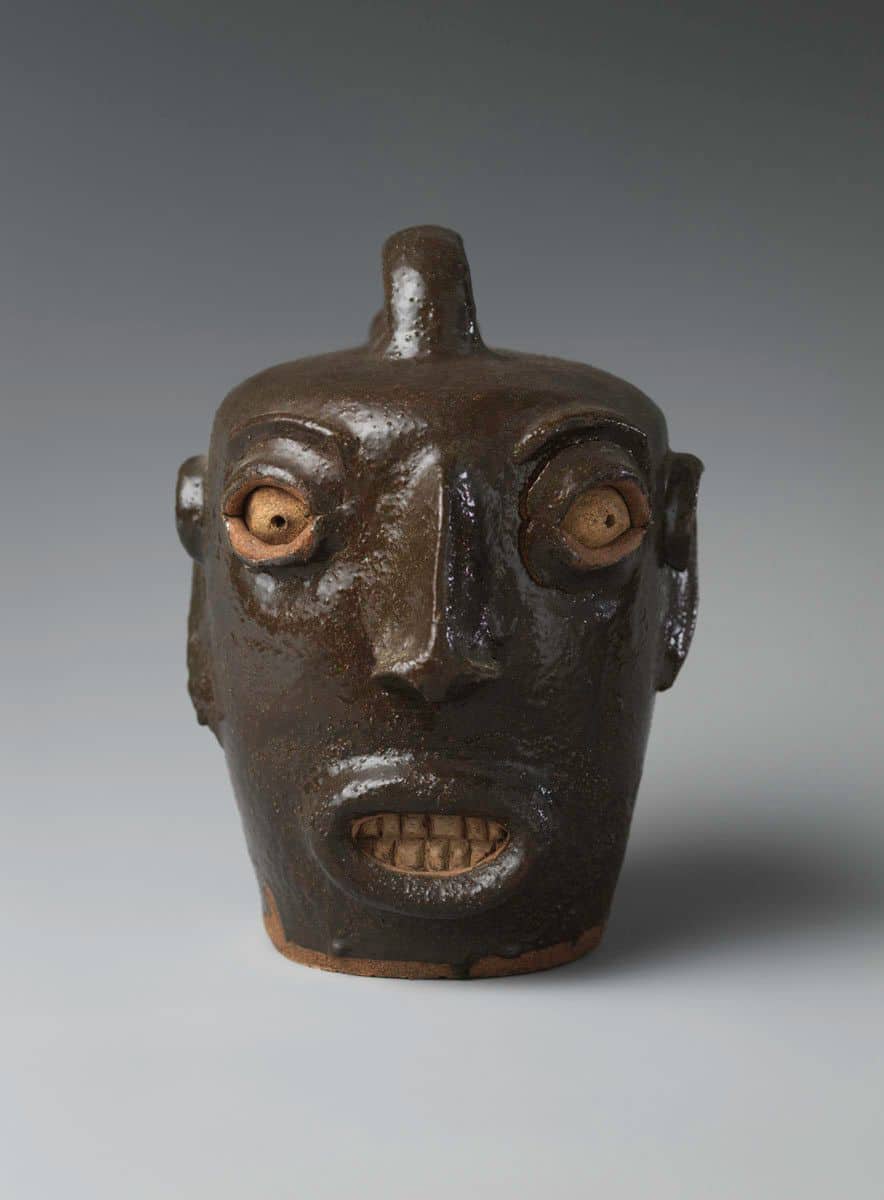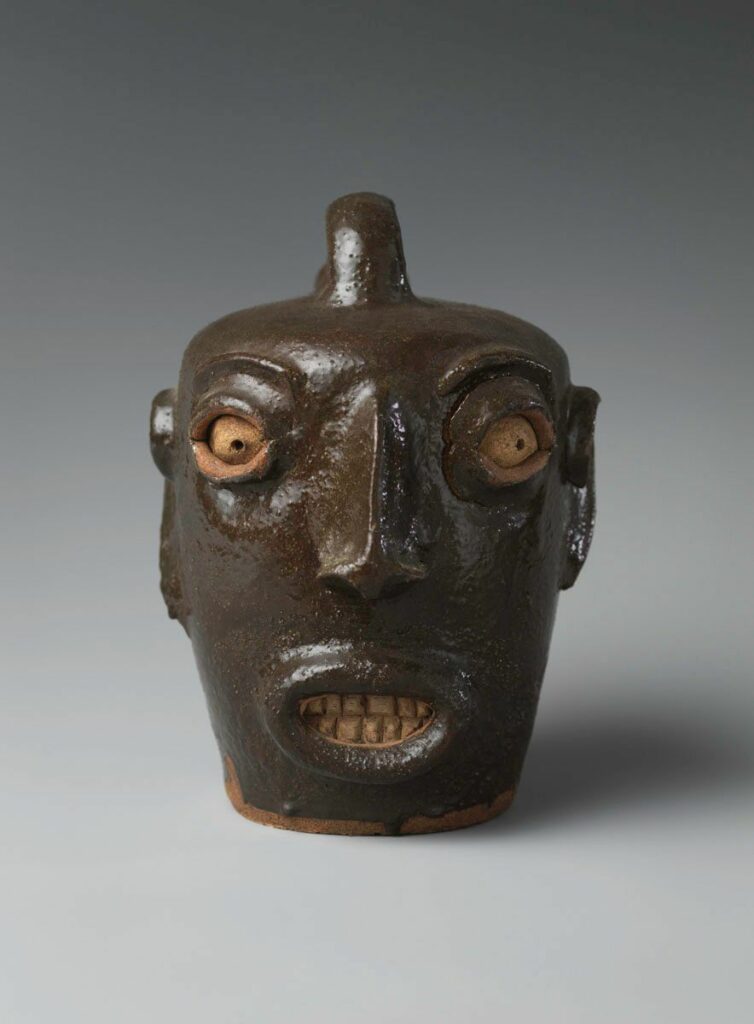 Their emergence in the region roughly coincides with the 1858 arrival in Georgia of the slave ship The Wanderer, which illegally transported more than 400 captive Africans to the United States.
More than 100 of those individuals were sent to Edgefield, where they were put to work in the potteries. Growing evidence suggests that their arrival brought African-inspired art traditions, religion and culture to the area.
The face vessels resemble nkisi, ritual objects that were important in West-Central African religious practices to facilitate communication between the living and the dead.
"Hear Me Now" examines the continuing legacy of Edgefield with works that respond to and amplify Edgefield's story.
"Hear Me Now: The Black Potters of Old Edgefield, South Carolina" will be presented in the Special Exhibition Galleries on the Second Level of the High's Stent Family Wing.

Beatrix Potter Exhibition Coming to the High Museum This Fall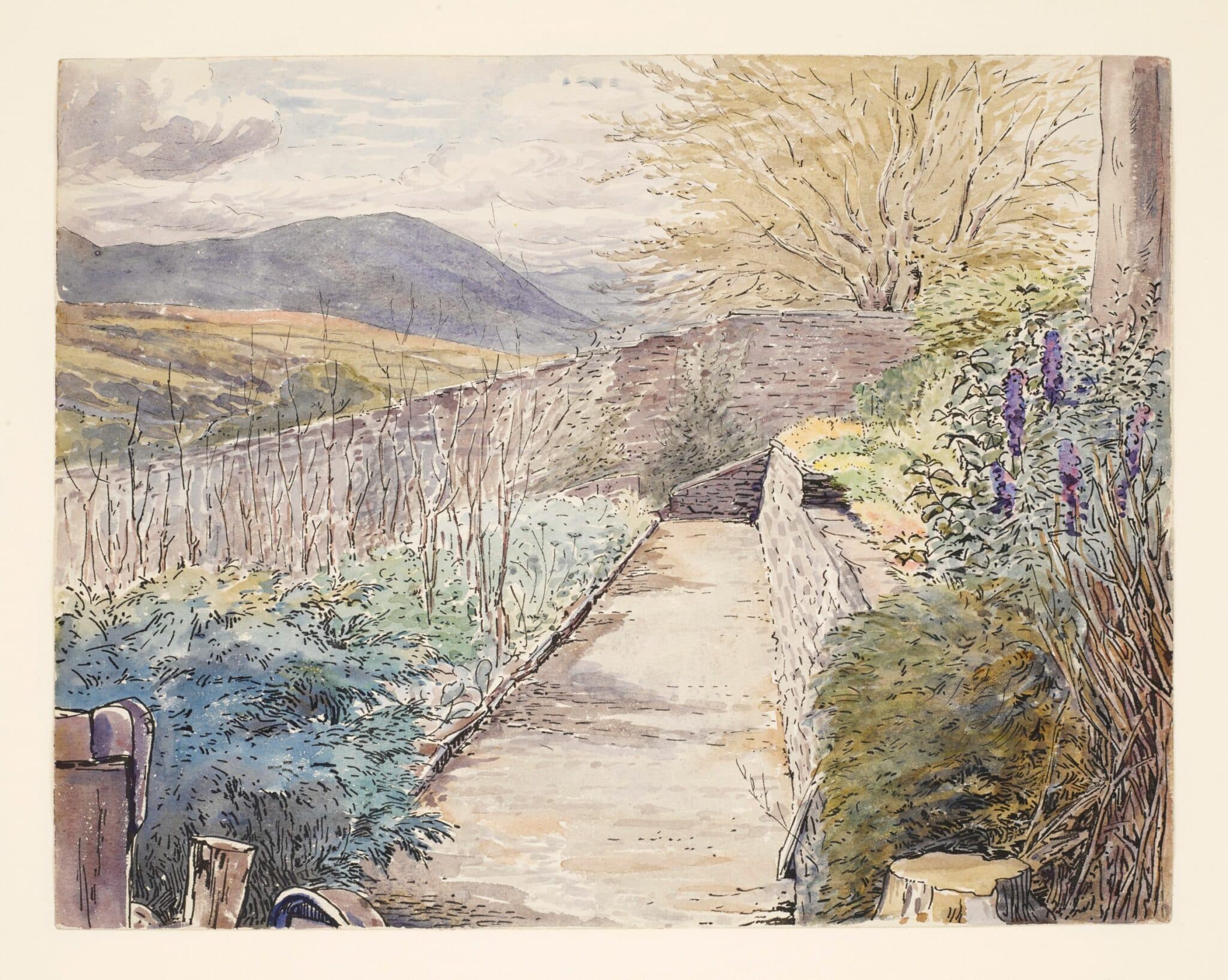 This October, the High Museum of Art will present "Beatrix Potter: Drawn to Nature." The interactive exhibition encourages visitors of all ages to explore the places and animals that inspired Potter's popular stories, such as "The Tale of Peter Rabbit." 
More than 125 personal objects will be displayed, including sketches, watercolors, rarely seen letters, coded diaries, commercial merchandise, paintings and experimental books. The exhibition will also examine Potter's life as a businessperson, natural scientist, farmer and conservationist.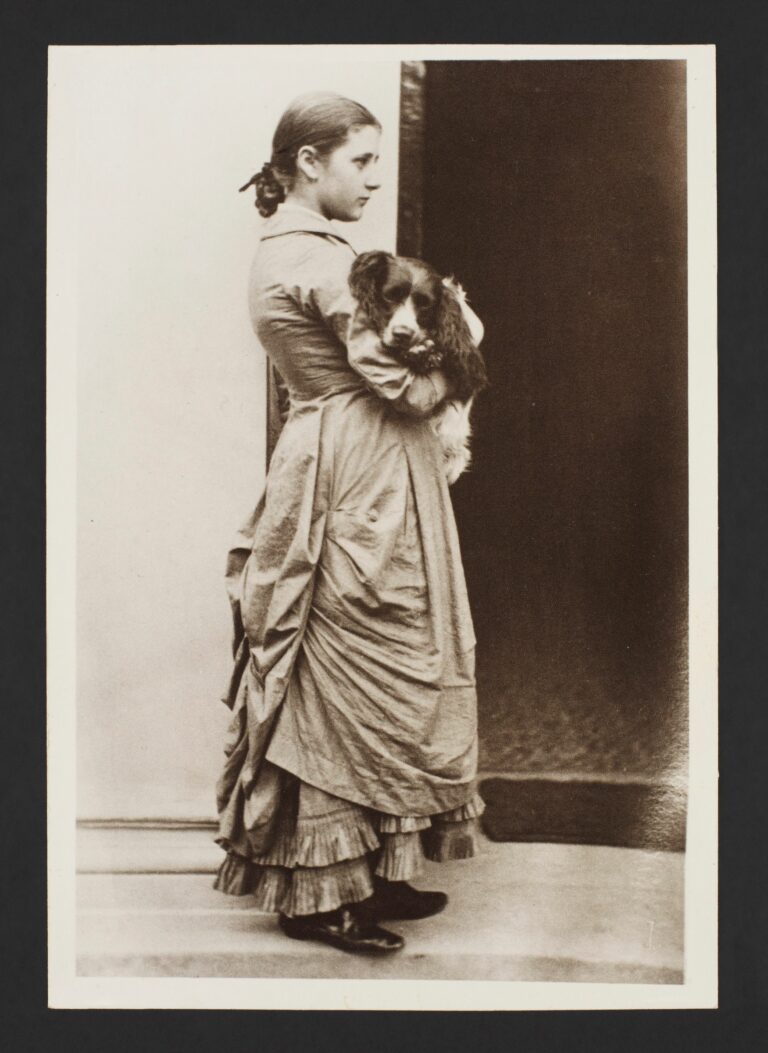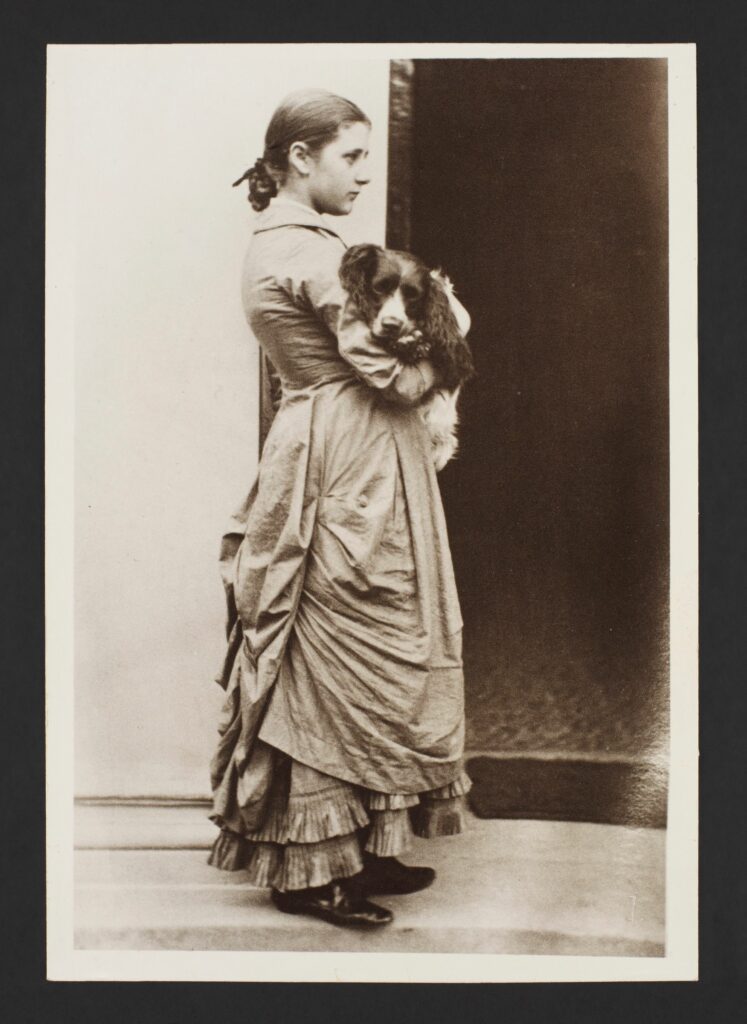 The exhibition is organized by the Victoria and Albert Museum and is the latest in the High's series celebrating children's book art and authors. 
"The High is committed to serving family audiences and connecting them to the power of children's book art, which can inspire creativity, engender empathy and teach important life lessons," said Rand Suffolk, the High's Nancy and Holcombe T. Green, Jr., director. "We are delighted to share the wonderful illustrations and stories from Potter's famous tales with our youngest visitors and explore the author's life story, which was marked by a love of learning and dedication to preserving nature for future generations."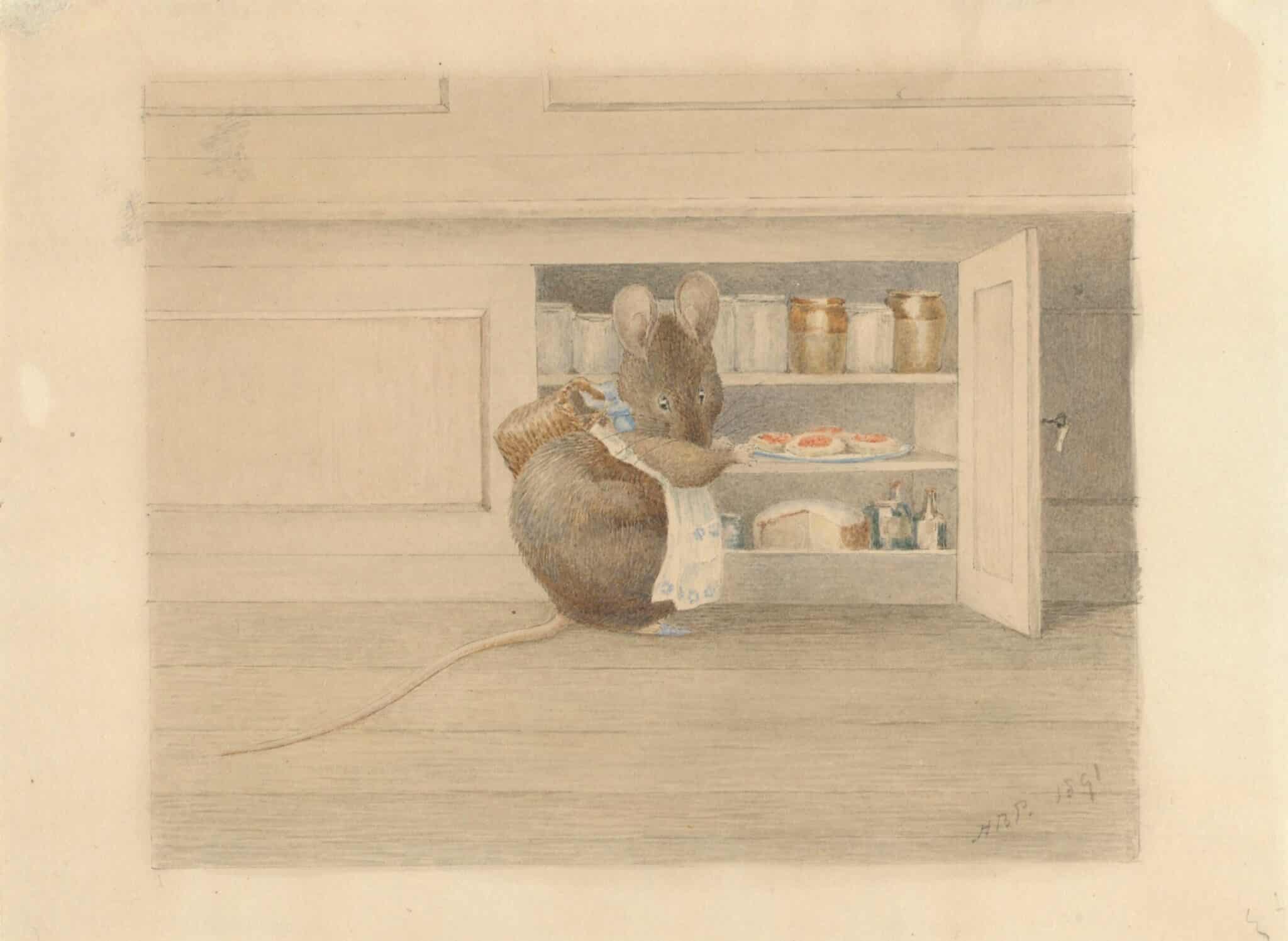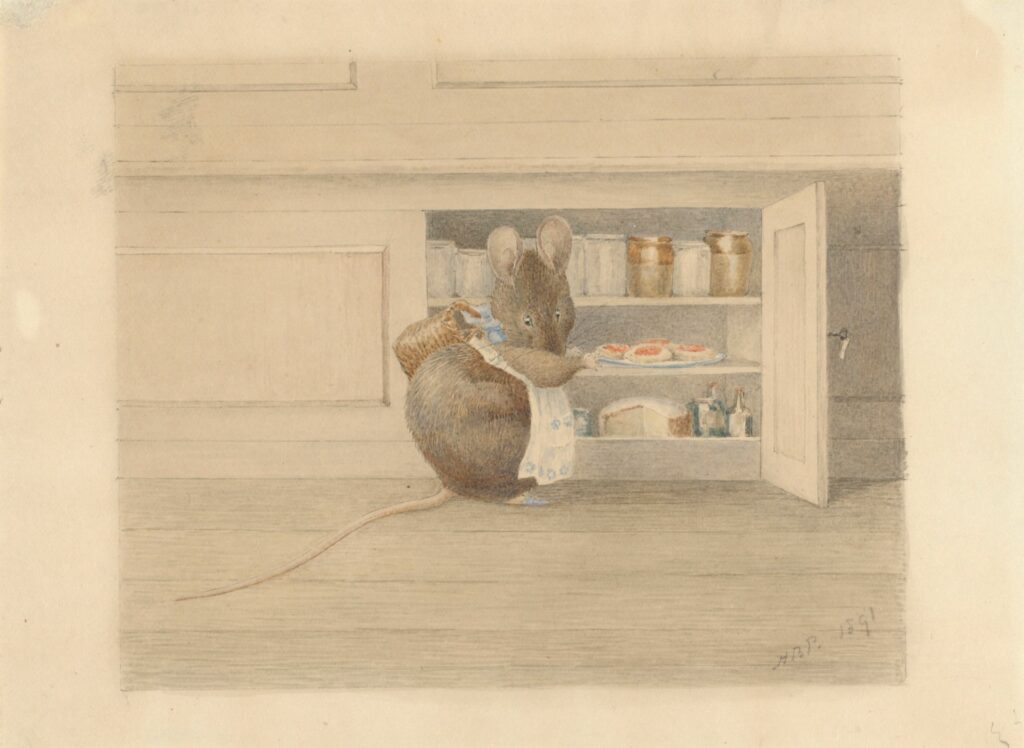 Born in London, Helen Beatrix Potter was passionate about animals and the natural world from an early age. This passion sparked her career as a world famous author and illustrator. Her interest in nature also influenced other aspects of her life, leading to significant achievements in art and science.
"Drawn to Nature" connects elements of her creative practice, from building characters and observing nature to telling stories and conserving the environment.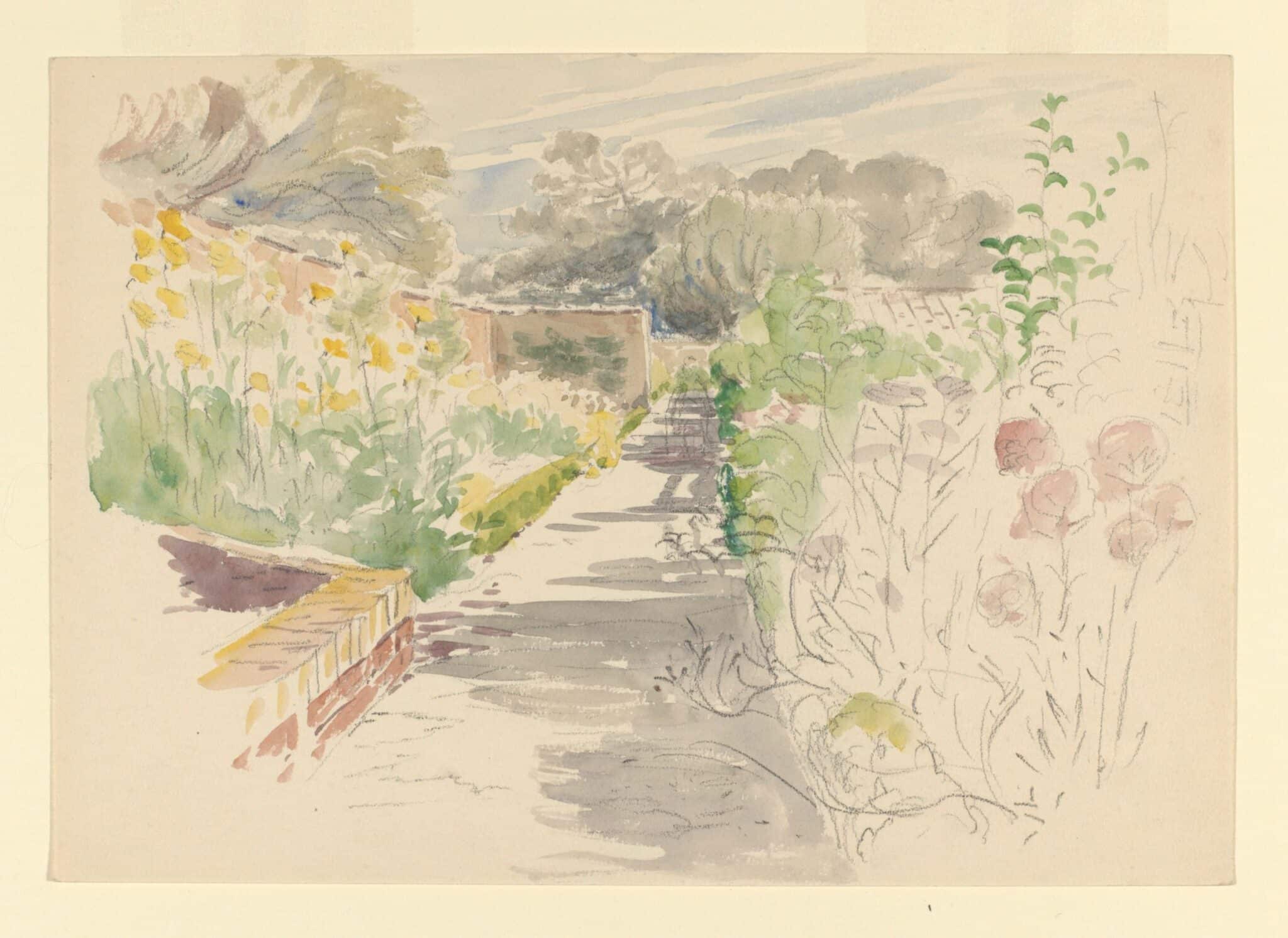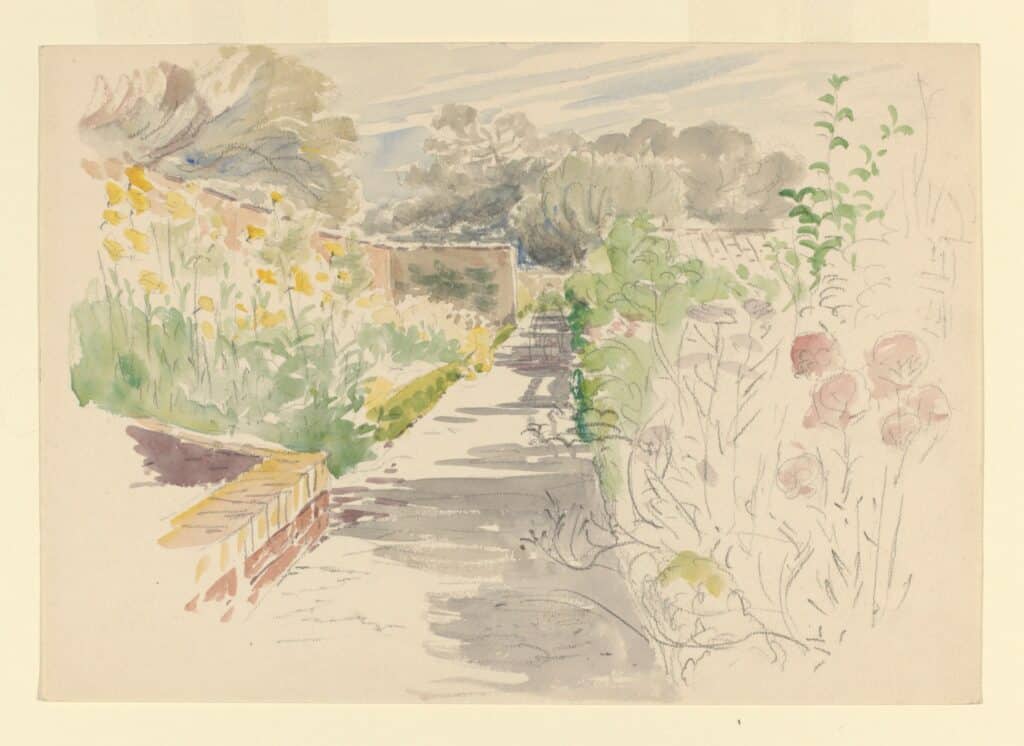 "Beatrix Potter's singularly creative life offers insights for all ages. This exhibition, part of the High's longstanding dedication to families and intergenerational learning, is designed to welcome everyone to ask what it means to see with imagination and care for our world, together," said Andrew Westover, exhibition curator and the High's Eleanor McDonald Storza director of education. 
The first section of the exhibition focuses on how Potter developed the characters that inspired her most famous stories, including "The Tale of Peter Rabbit," "The Tale of Benjamin Bunny" and "The Tale of Jemima Puddle Duck."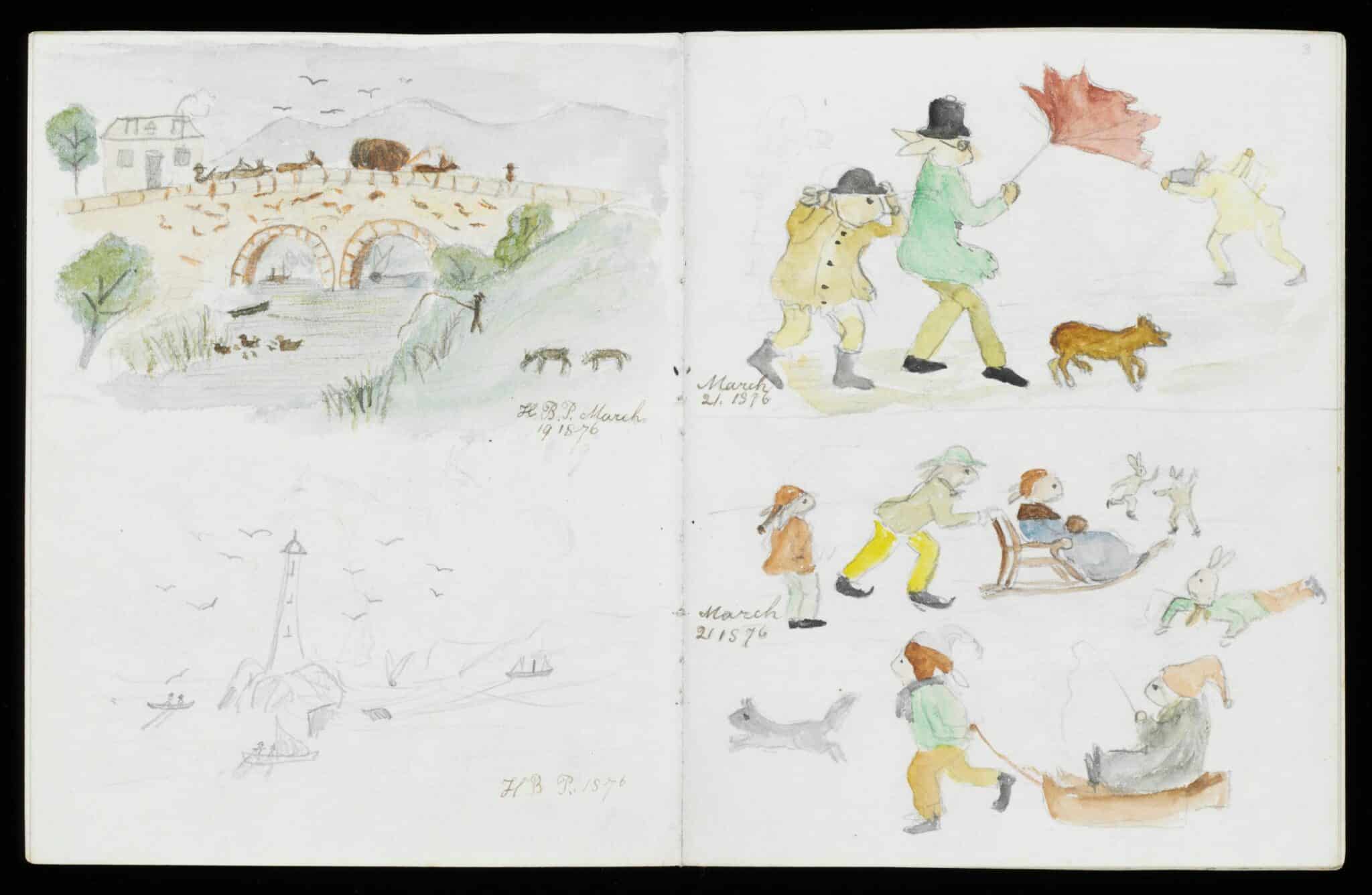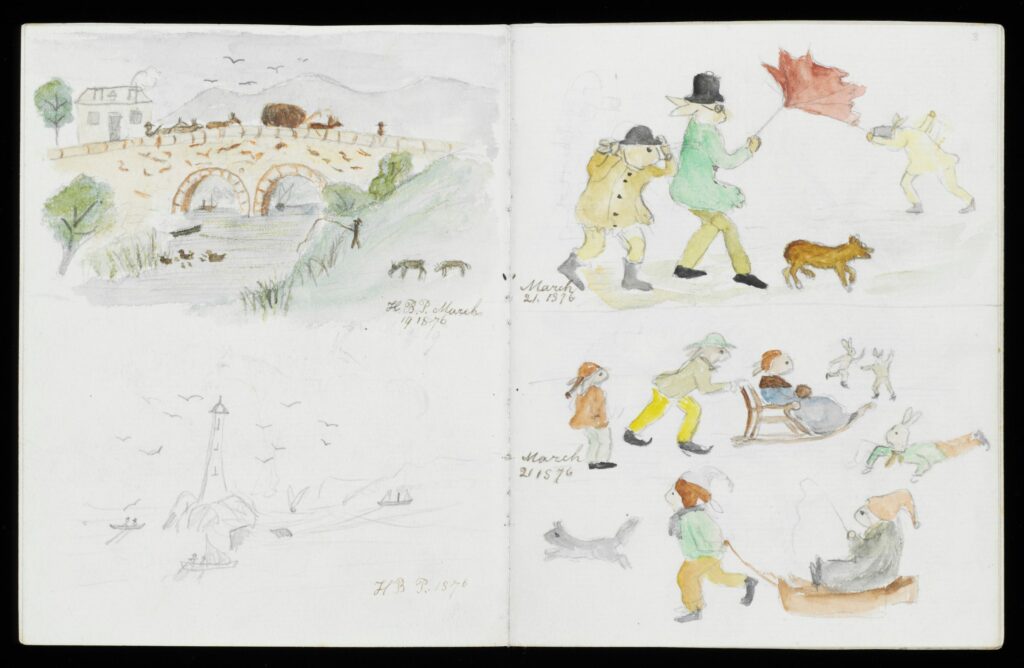 She modeled her characters on animals familiar to her, and her stories were informed by careful observations of nature. "Drawn to Nature" will include many of her original character sketches and more insight into how she built richly imagined worlds. 
The exhibit also explores Potter's scientific observations and will feature a cabinet of curiosities alongside her realistic nature drawings.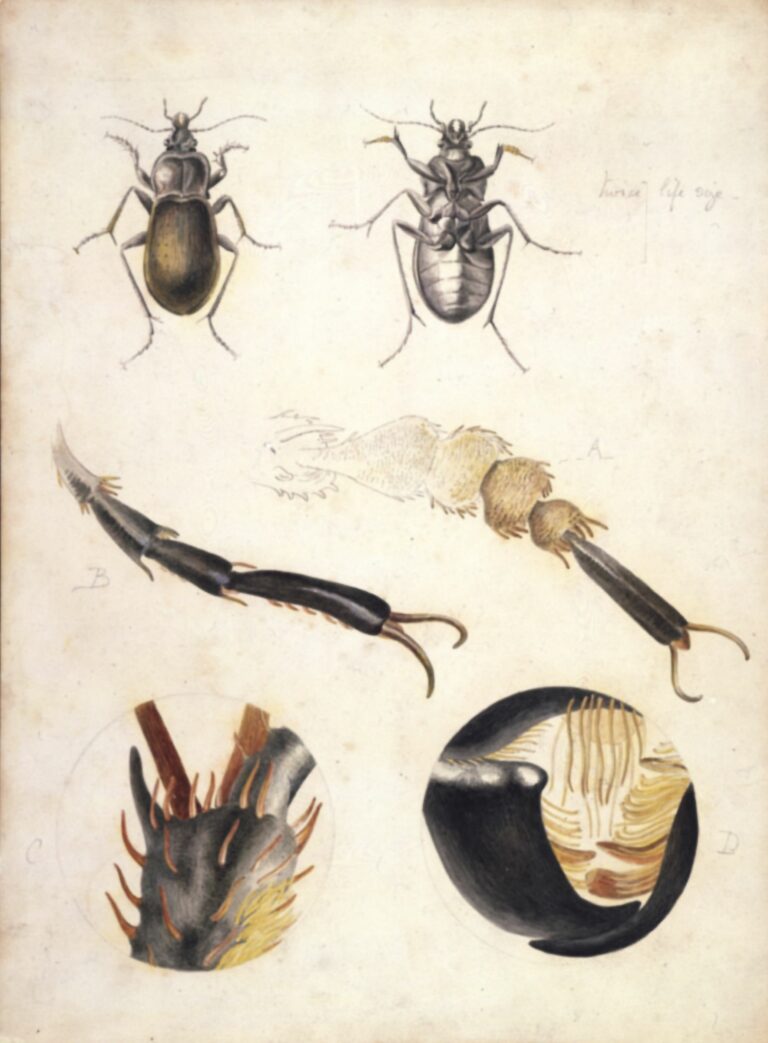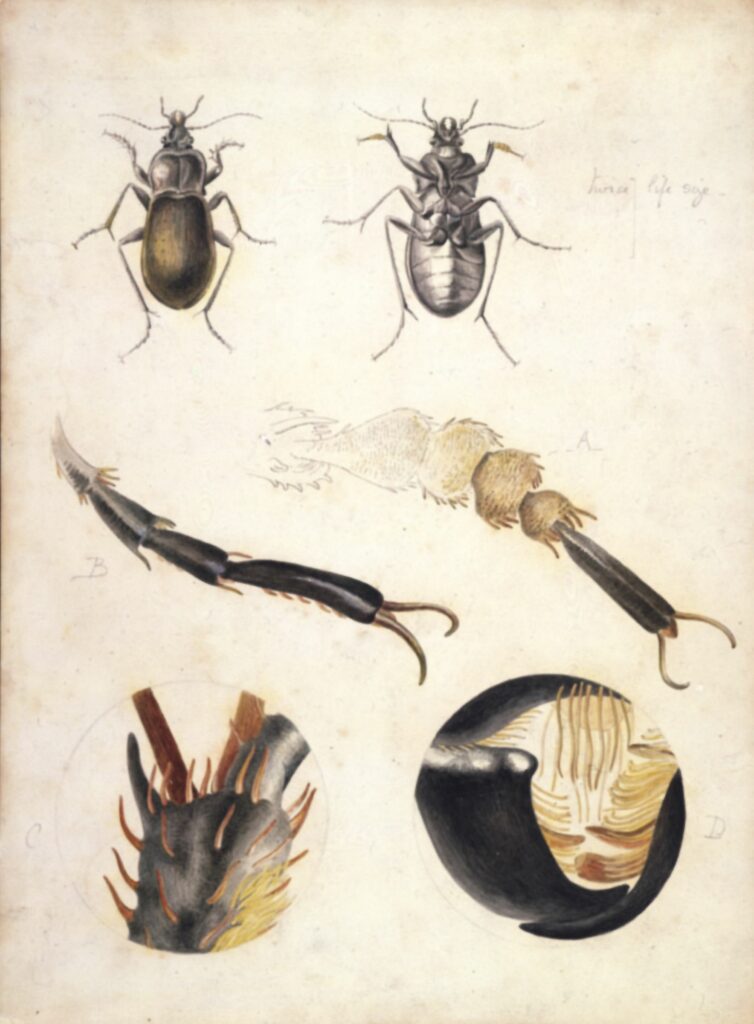 "Drawn to Nature" will reveal Potter's abilities as a storyteller, illustrator and entrepreneur. From her mid-20s, Potter translated her close observation of animals and nature into detailed pictorial storytelling. 
She also sold holiday cards featuring her drawings and designs. These letters and illustrations became the basis for her stories, and in 1902, she signed a publishing deal.
Another section of the exhibition features sketches and finished artworks from her books, including "The Tale of Squirrel Nutkin" and "The Tale of Benjamin Bunny." This section will feature a dedicated reading space to sit and enjoy Potter's children's books. 
In the exhibition's final section, watercolors, personal items and drawings will demonstrate Potter's love for England's Lake District and her work to conserve its landscape and local farming culture.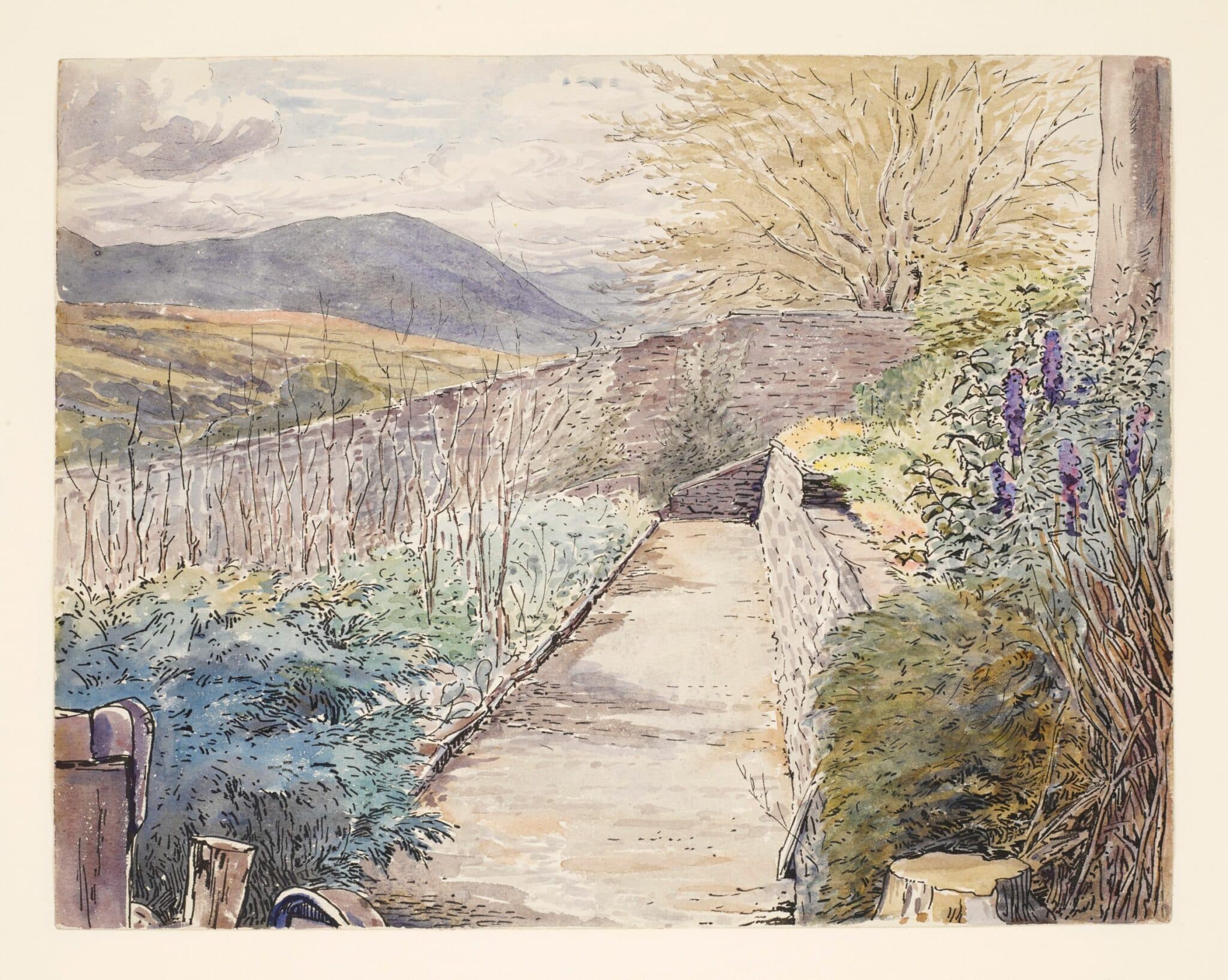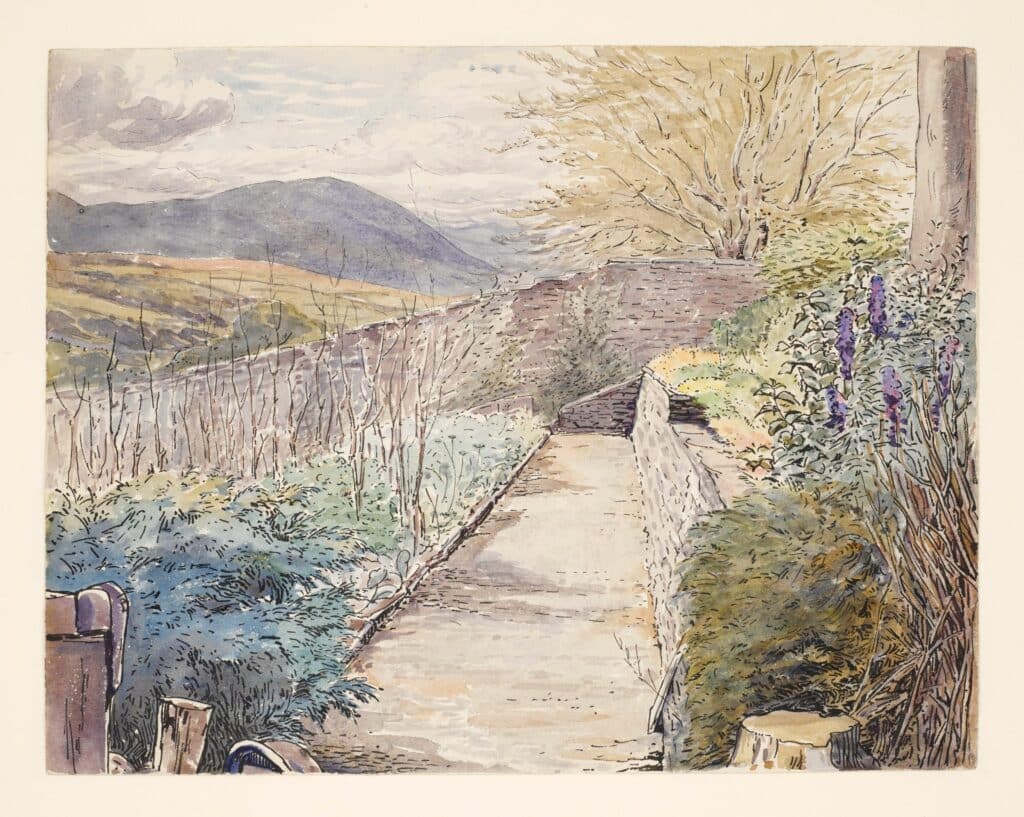 Following her permanent move there, she recognized how much locals and visitors treasured the region. When she saw modern development threatening what made it unique, she used her privilege and position to help protect the area. 
She built up flocks of Herdwick sheep, which were in danger of dying out, and ensured the landscape would be protected forever by England's National Trust. Upon her death in 1943, she left the charity thousands of acres of her own land and 14 working farms.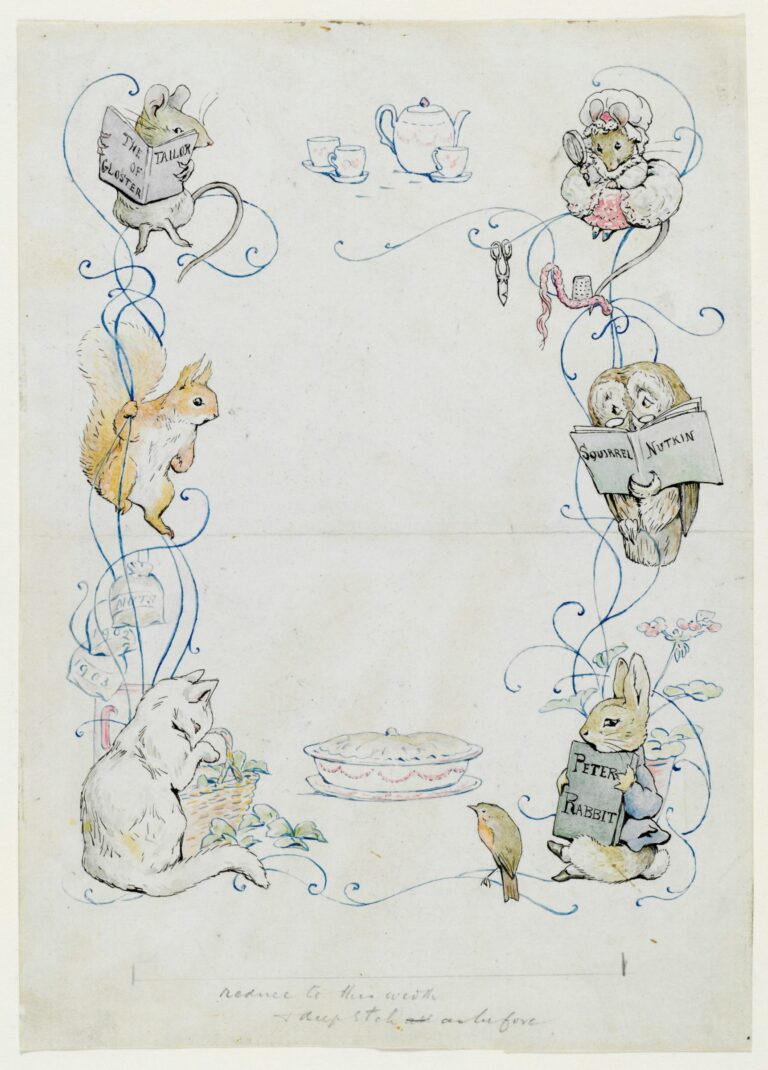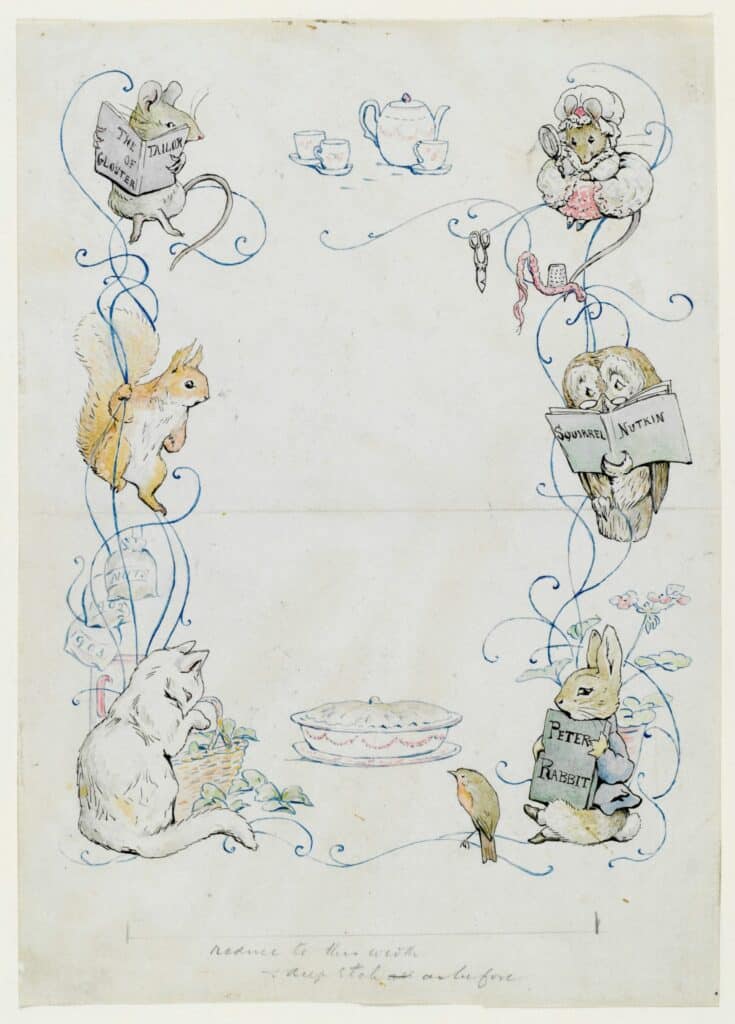 "Above and beyond the delight that Potter's book characters and illustrations bring to our lives, her creativity as a businessperson, scientist and conservationist can inspire all audiences," said Westover. "It's a privilege to share her stories and invite everyone to rediscover a beloved author and her enduring legacy."
In conjunction with the exhibition, the Alliance Theatre at The Woodruff Arts Center will present "Into the Burrow: A Peter Rabbit Tale," a musical written by Mark Valdez and inspired by Potter's stories.