Is a Pickleball Complex on the Horizon for Peachtree Corners?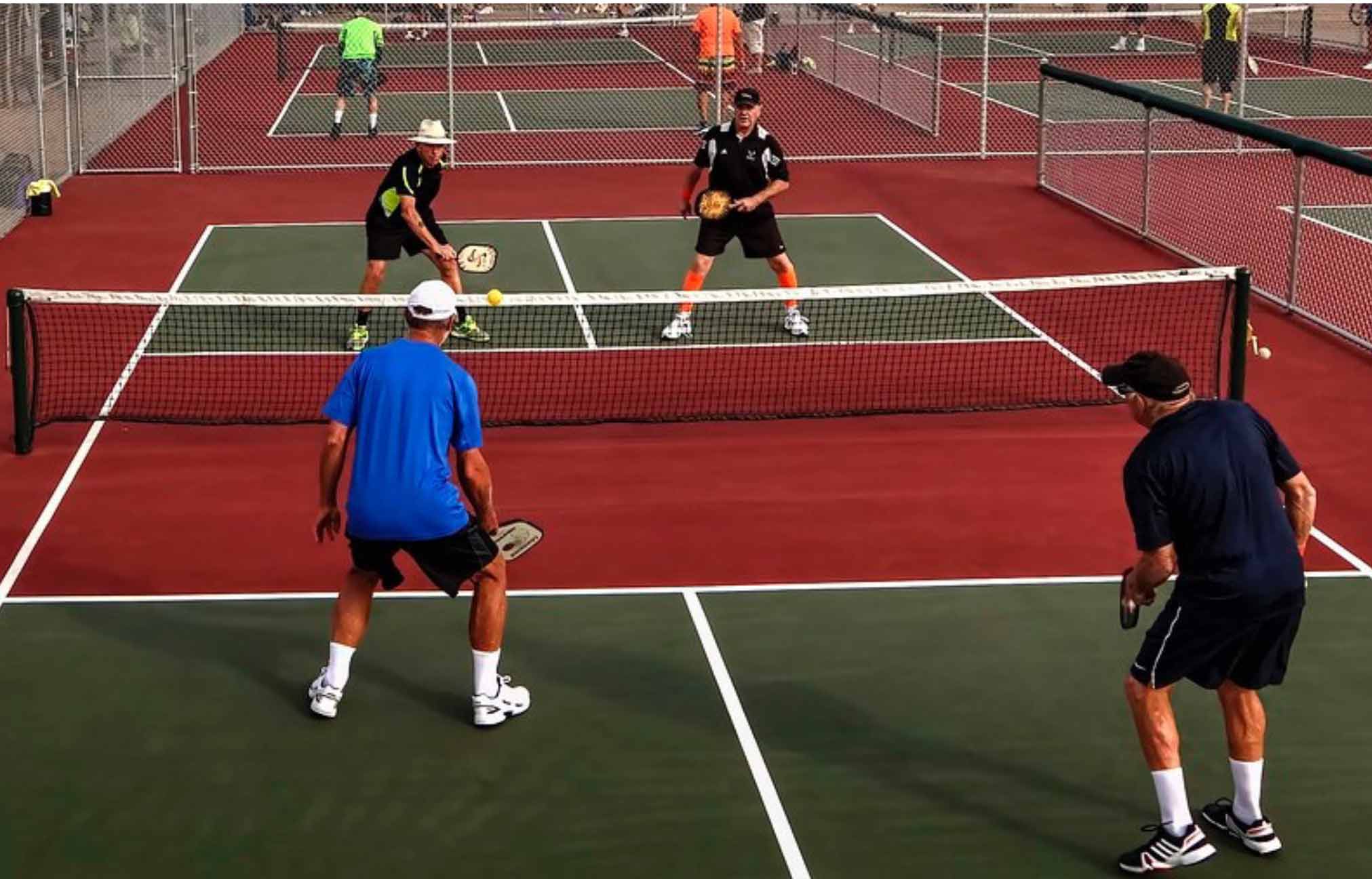 In the past few decades, a sport with a kind of silly name has been sweeping the suburbs. Pickleball uses a smaller version of a tennis court with a plastic whiffle-type ball and a racquet that's not unlike a ping-pong paddle.
Reports have shown that people enjoy the sport because it's not as strenuous or expensive to play and doesn't require the same skill level as tennis. Yet, finding a place to play has become increasingly difficult.
Pickleball in Peachtree Corners
Always keeping its finger on the pulse of the community, the city of Peachtree Corners may be considering a major facility for players and spectators alike.
"As you all remember, a number of months ago, we were in preparation for getting to a point where we might be able to make a decision on this phenomenon, we all know is pickleball," said City Manager Brian Johnson.
"How big is it here in Peachtree Corners? What might the city be involved in facilitating? Would it be of value to us? How much would it cost?" he asked.
With those questions in mind, the city of Peachtree Corners contracted with Sports Facilities Advisory (SFA) in April to produce a five-year financial forecast for developing a pickleball complex. The findings were presented at a city council work session on Sept. 12.
Key criteria for the complex
The city asked for several models, including indoor and outdoor facilities, a possible full-service restaurant and basic concession offerings.
Multiple models were considered based on their ability to complement, rather than compete with, national scale pickleball events currently scheduled at nearby facilities.
For the city to consider such a costly endeavor, several "measurements of success" were required for it to be feasible.
"We want to attract non-local visitors to an area and drive that economic impact with hotel room nights and direct spending," said Suzanne Fisher Reeder, an account executive and project manager for SFA.
These measurements were gleaned from a stakeholder meeting back in June, and SFA condensed them into three major points:
The first is to create a best-in-market hub for pickleball tournaments and events that attract non-local visitors to Peachtree Corners. This hub must make an economic impact, including hotel room nights and direct spending to adjacent businesses.
The second point is to leverage revenue-generating opportunities and spaces to create a business model that limits ongoing subsidy requirements.
Lastly, to develop an adaptable, flexible facility and operating model that maximizes use for pickleball tourism.
"So, what does that look like?" asked Reeder. "We actually look at three different options."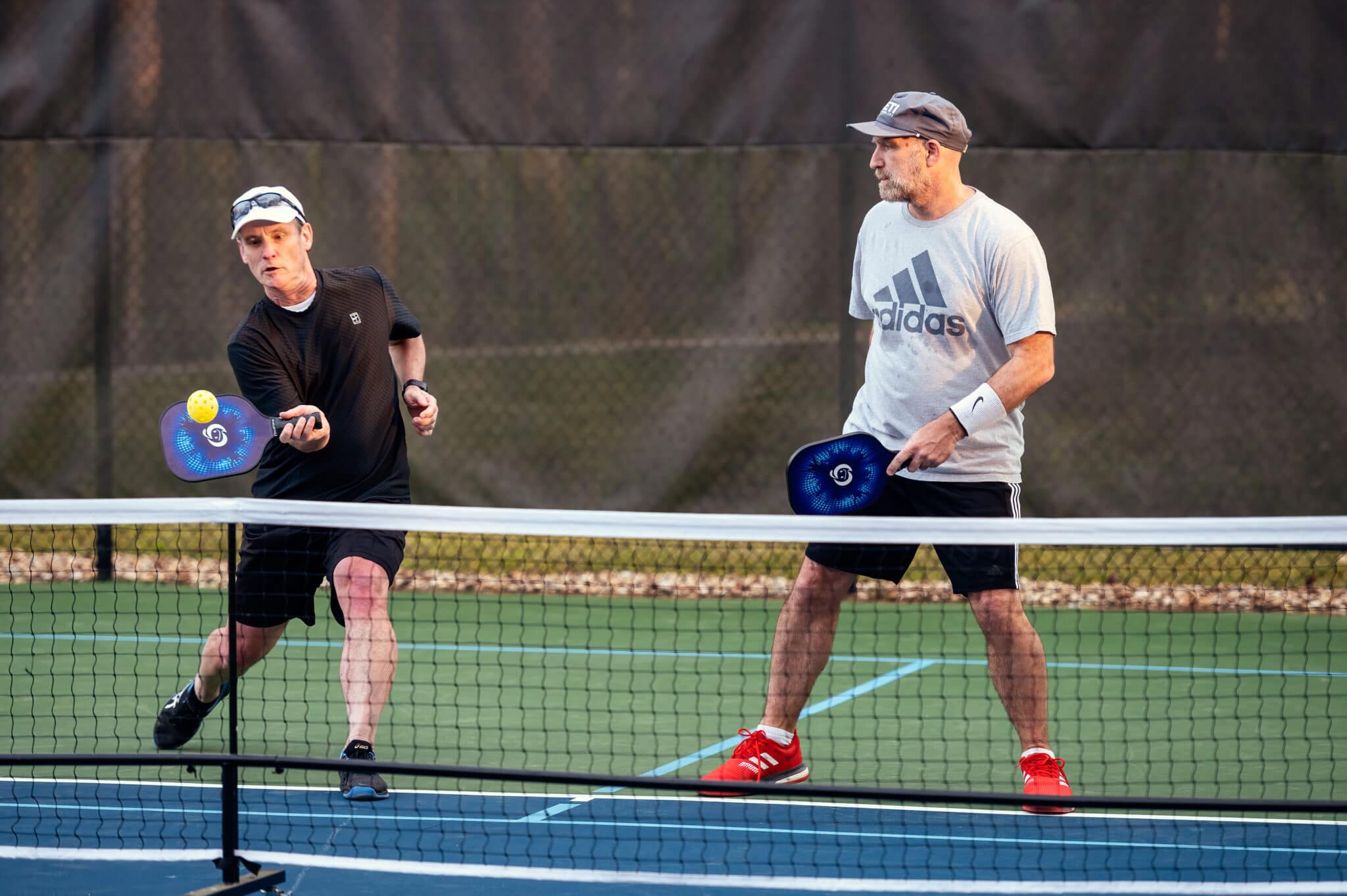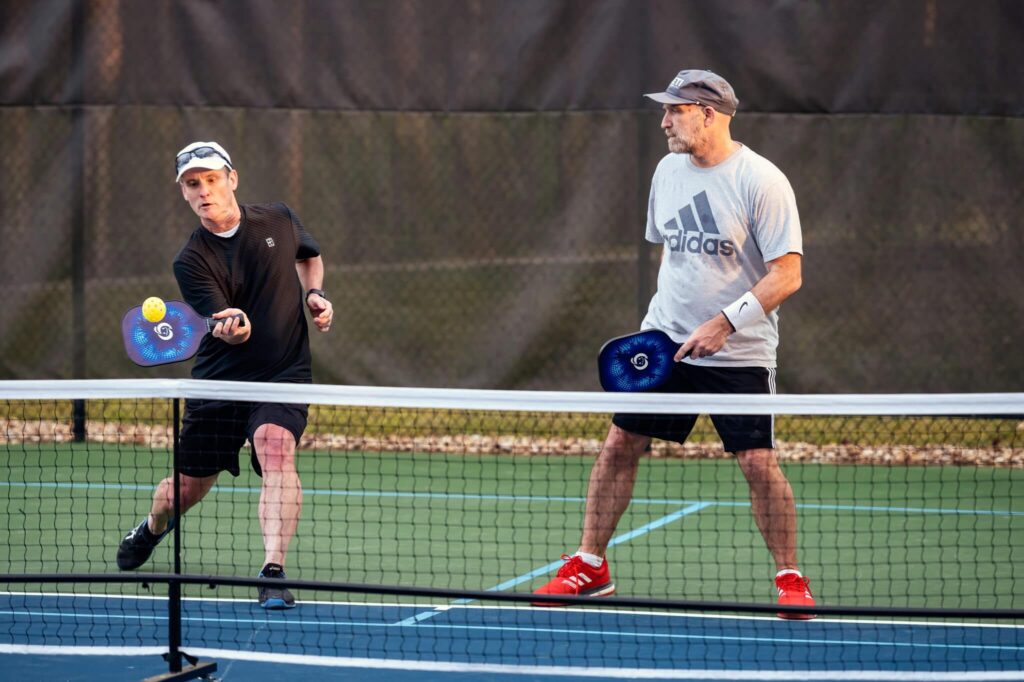 Examining the possibilities
The first option was a local model with a 12-court facility with six indoor and six outdoor courts to support local play (ALTA and USGA).
The next model was a mid-level option with 24 courts. There would be 12 Indoor and 12 outdoor covered courts. It would support local play and tournament play.
"That would be weekend play and three-to-five-day tournaments," said Reeder.
The largest was a national tournament model with 60 courts, 48 indoor and 12 outdoor courts covered.
"It could host very large national tournaments but also support your local players," said Reeder.
Once the options were presented, SFA took a Goldilocks approach in its recommendation. The lower-end option would be suitable for local play.
It could accommodate those in Peachtree Corners looking for a facility, but it would not be large enough for tournaments or attracting tourism.
The high-end option wouldn't be as cost-effective and could compete with existing businesses. Most concerning, it wouldn't be utilized enough to account for the expense. The mid-level option appeared to be the sweet spot.
"The 24-court pickleball indoor/outdoor [model] … is about 55,000 square feet of indoor [space], 35,000 square feet outdoors, seven total acres to build, and we have a full breakdown of the model," said Reeder.
Economic impact
The breakdown included food and beverage options, an outdoor event area, an indoor upstairs bar-type restaurant, a membership lounge, a parking lot and other things needed for regional tournaments and to support local players.
"When we look at revenue, we look at all of the potential business units that could take place within the facility," said Reeder.
SFA calculations showed that the complex could generate about $8 million in the first four years, with year five at close to $9 million. After operating costs, profit would be around $5 million annually.
Looking at economic impact, Reeder said they expect the typical out-of-towner would spend an average of $120.72 per night on food, lodgings and miscellaneous expenses.
Overnight stays would start at around 4,000 hotel rooms in the first year, growing to about 16,000 rooms by year five, depending upon the number of tournaments.
"We've also projected the number of tournaments starting at nine, leading up to 16. Including everything from one or two-day tournaments up to five-day tournaments," said Reeder.
More work to be done
The mid-level model seemed to fulfill the three requirements for success mainly because it would be operationally sustainable and wouldn't require a subsidy.
The discussion continued after SFA's recommendation. Concerns about public and private partnerships, competition in other parts of metro Atlanta, the longevity of the concept and acquisition of property arose.
The issue is far from being resolved, and the city council has a lot more research ahead.

Norcross Women's Water Polo Claims State Championship Title for the First Time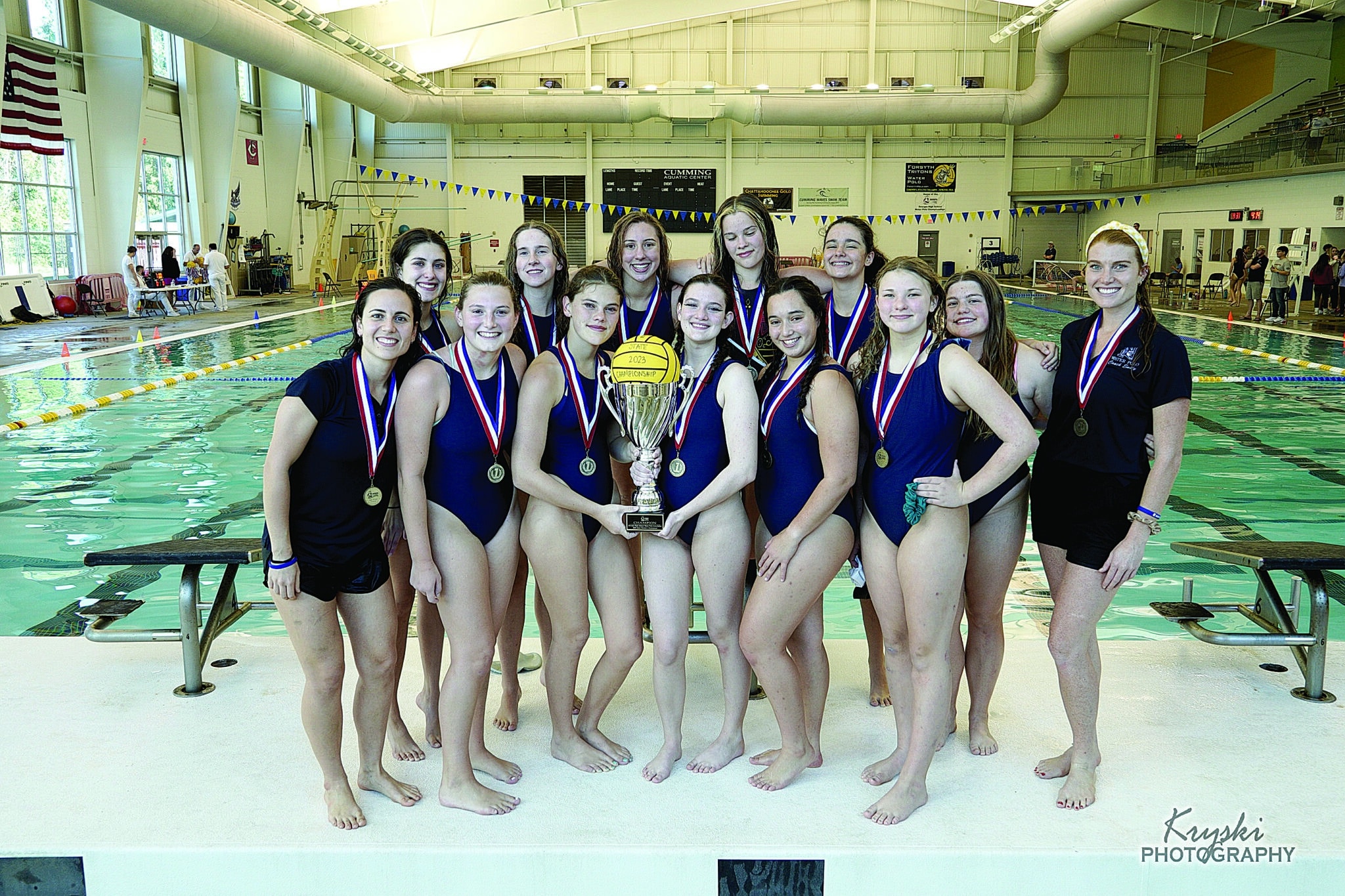 By Emily Stevenson, Norcross Coaching Staff
The Norcross Lady Blue Devils capped off a successful water polo season when they claimed the Georgia High School Water Polo Association state title in October.
A young team with big heart
The team's founding season was three years ago, in 2021. Over half of the team has been playing only this sport since then.
"When I first started, I was drowning 90% of the time," goalkeeper Micaiah Hughes said when recalling her introduction to water polo.
"Now I'm dragging my family to the pool, talking to everyone about the sport and sharing a fraction of what an amazing transformation it has had on my life," she added.
There's no doubt that this sport has positively impacted these young athletes.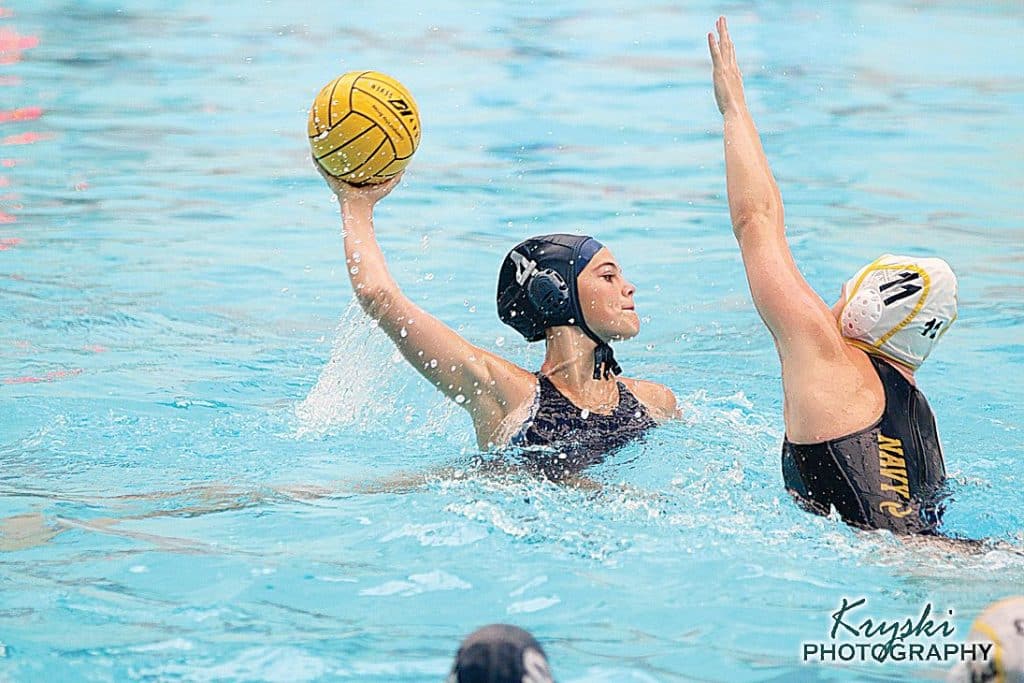 The road to winning a state championship
The Lady Blue Devils had a stellar season but were ranked third in the state, having lost to the Southern Crescent team of South Atlanta and the Wildcats of Cobb County during their regular season.
In the state championships, coaches Mariana Lombello and Emily Stevenson knew they had to take a different approach to motivate the athletes to dig deep.
"The talent was always there for us to win the state championship," Coach Lombello said. "The girls were conditioned, knew their plays and had the connection and camaraderie … the only thing we needed was the drive to win."
We encouraged them to dig deep and to really believe that they could be champions, so our theme for the weekend became 'Believe.' We had the girls visualize themselves scoring goals, completing passes to one another and holding the trophy," she explained.
This encouragement proved successful when the Lady Blue Devils were down by three points to the Lady Wildcats in the semi-final game with only minutes left to play. Coach Lombello called a timeout to center the exhausted athletes and recited their mantra: Believe.
"I believe you guys can win. This is it. Leave it all in the pool," Lombello encouraged.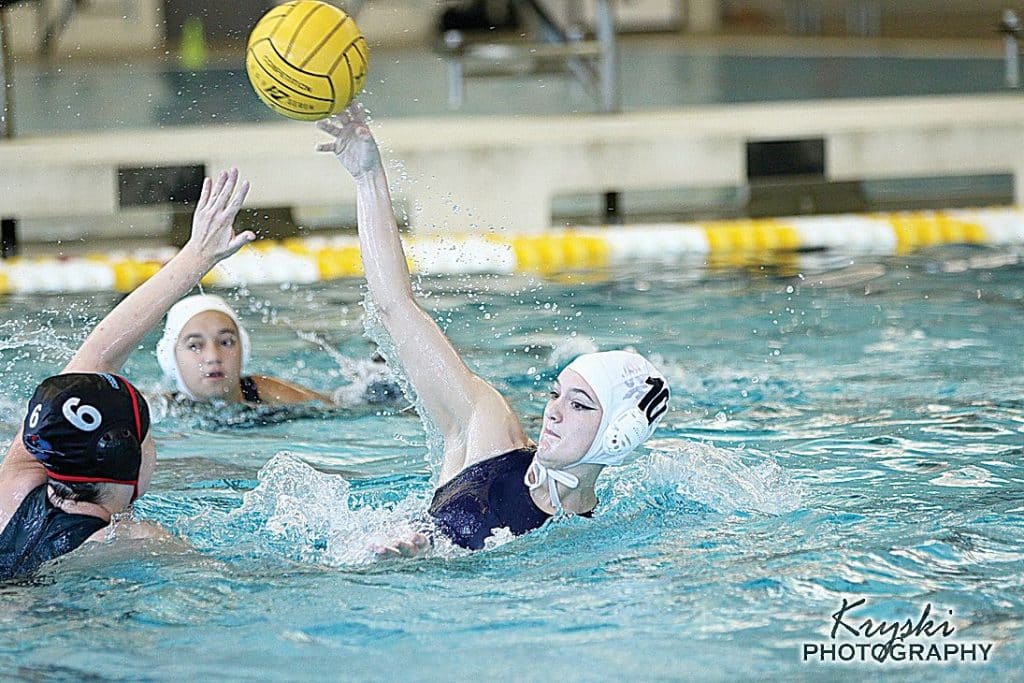 Close game propels Lady Blue Devils forward
The Lady Blue Devils lost to the Lady Wildcats three times during the regular season, but they weren't going to give up. The game ended on a buzzer-beater scored by Norcross High School junior Amelia Washburn.
The crowd went wild, recognizing the mental toughness and physical skill required to make a comeback that epic. The final score was 16 to 15, and Norcross advanced to the finals.
Washburn transitioned from swimming to water polo full-time in 2021.
"Water polo has taught me to not put limits on myself and what I'm capable of … to just go for it," Washburn said.
"That has improved my confidence in and out of the pool," she added.
Now Washburn, along with her teammates and other players all over North Georgia, plays water polo year-round. They play under North Atlanta Water Polo, the local USA Water Polo-sanctioned league founded by Elizabeth and Chris Arendale.
A special team dynamic
Chestatee High School sophomore Frankie Arendale was a pivotal playmaker in the Lady Blue Devils' successful season. With over 50 goals scored this season (10 of them scored in the semi-final game alone), Arendale's skill was unmatched.
She attributes her success to the positivity and shared love of her teammates.
"I've played water polo for several different teams, but this season was different," Arendale said. "All of the girls really get each other. No one was down, and everyone was positive. Everything fit together magically."
Arendale was recognized as the 2023 Georgia High School Water Polo Association League MVP and has been playing water polo for eight years.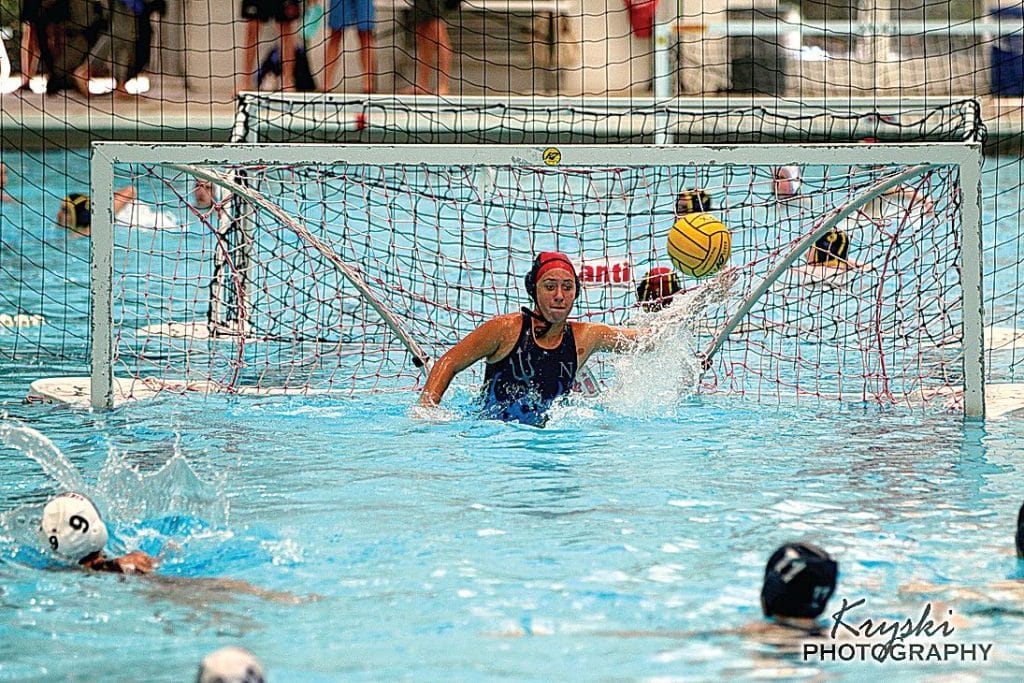 The future of water polo in Georgia is bright
It is the goal of both coaches Lombello and Stevenson, as well as the North Atlanta Water Polo club, to continue to foster a love for this sport in youths.
"Making a name for Norcross early on in the growth of the sport will be huge," Elizabeth Arendale, founder of Norcross Water Polo Club girls' program and North Atlanta Water Polo club, said. "We want to be affiliated with high-level water polo."
The Lady Blue Devils practice at West Gwinnett Park and Aquatic Center in Norcross, GA.
Team photos taken by Kryski Photography.

How to Attend Major League Pickleball's Upcoming Tournament in Peachtree Corners, Sept. 21-24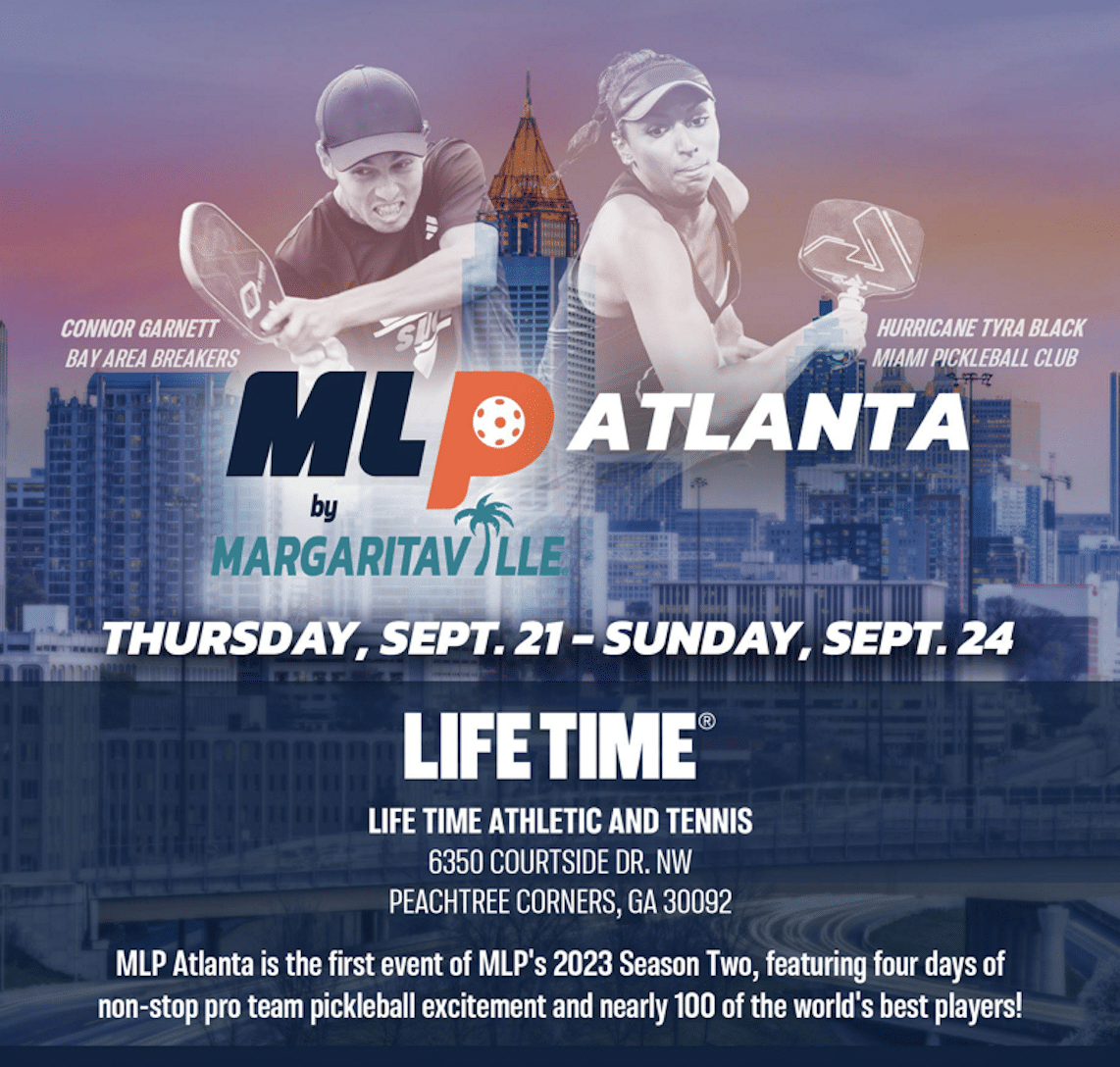 Major League Pickleball (MLP) will be showcasing its first of three events of the 2023 Season 2 schedule with the MLP Atlanta tournament later this September.
MLP is a team-based professional pickleball league and is at the forefront the fastest-growing sport in the United States.
MLP features nearly 100 coed athletes in the sport, learner-friendly scoring and the largest payouts in prize money across pro pickleball.
The MLP Atlanta schedule will begin with Media Day, Wednesday, September 20. Tournament action will take place from Thursday, September 21 through Sunday, September at Life Time Peachtree Corners, 6350 Courtside Drive NW, Peachtree Corners, Georgia 30092.
Fans interested in attending the event can purchase tickets here.
Live streaming coverage of the event can be found on MLP's official YouTube Channel.
For more information on Major League Pickleball, visit the official website and follow MLP on Facebook, Twitter, Instagram, TikTok and YouTube.

Peachtree Corners Gears Up for Its Third Annual Decathlon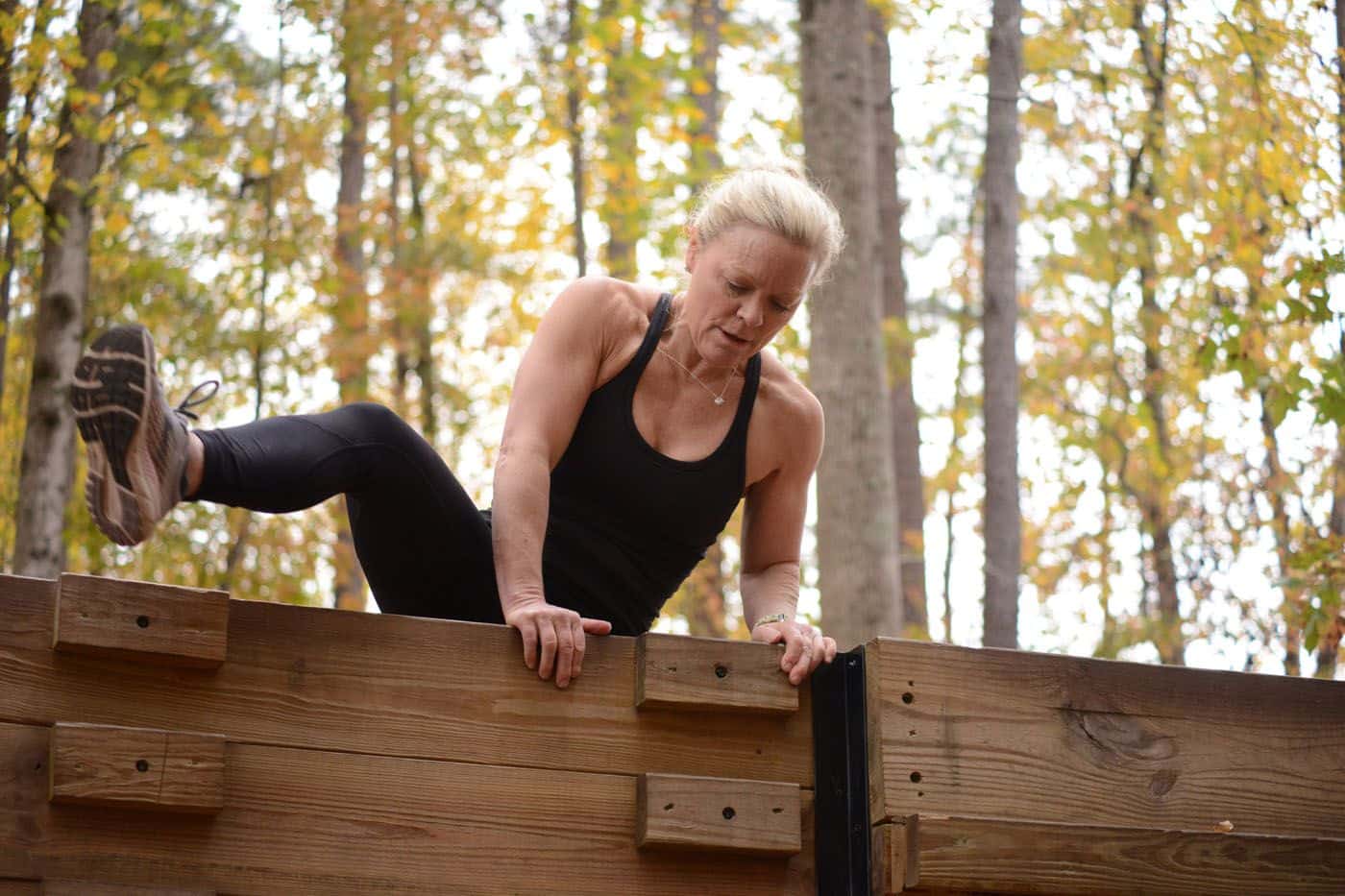 The highly anticipated third annual Peachtree Corners Decathlon is set to take place on Saturday, October 21, 2023. The event, held just off the Peachtree Corners Town Green at the Path to Fitness area, will bring together 72 participants vying for glory in 10 challenging events. 
This year's competition promises to be bigger and better, with an added team component and an impressive award ceremony scheduled at the Curiosity Lab Innovation Center.
Though the event has sold out, it was open to men and women aged 18 and older. The Decathlon is known for its intense physical challenges that test participants' endurance, strength and agility.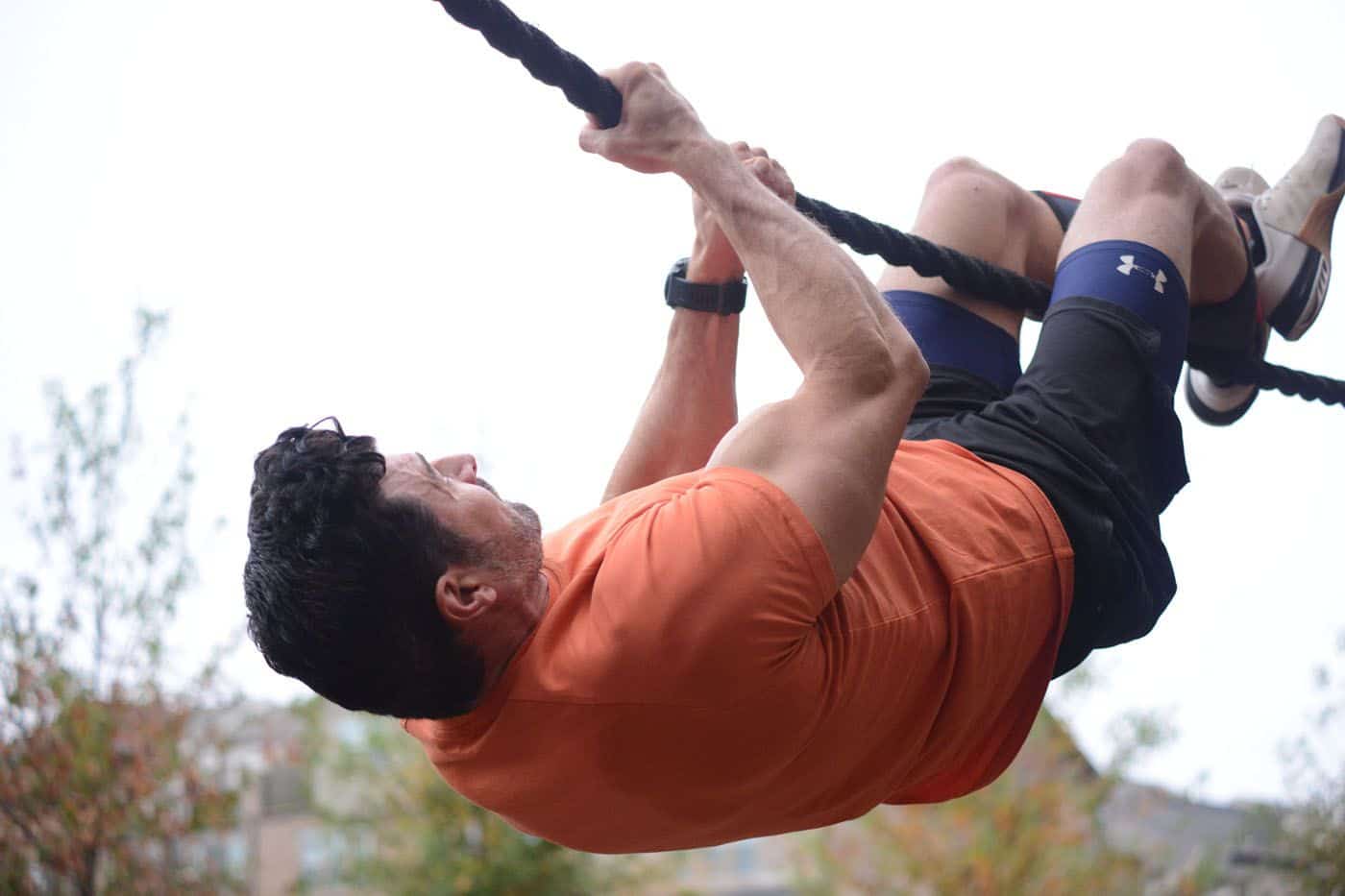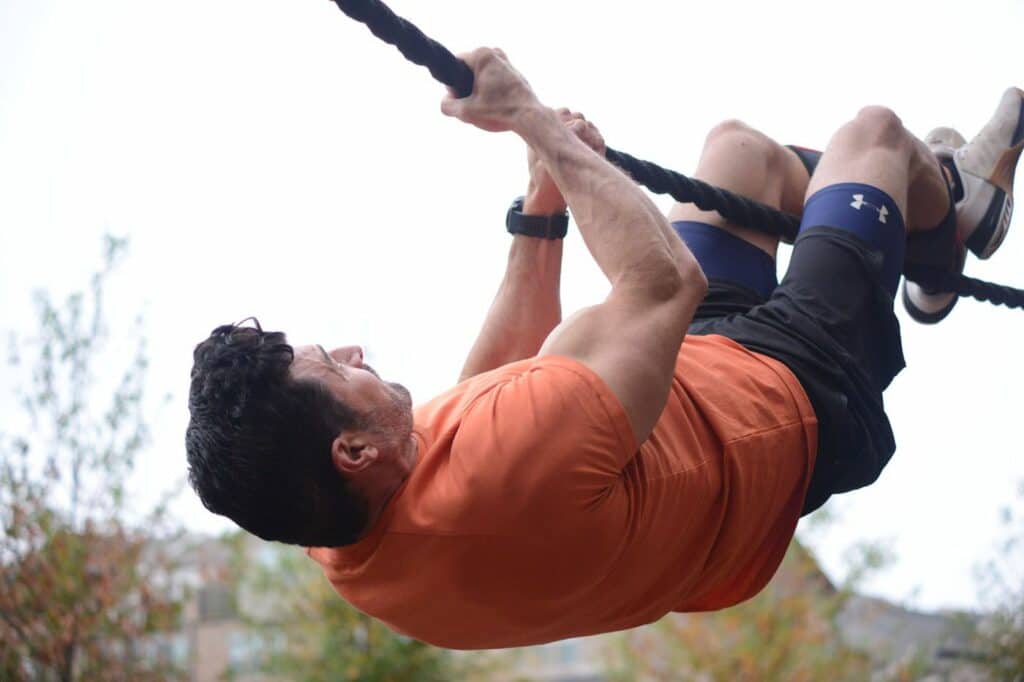 Athletes will compete against one another through a series of 10 exercises. These include the wall climb, bender, row, rope climb, box jump, rope traverse, multi-rig, sandbag carry, Olympus wall and, to finish it off, a 1/3 of a mile run.
With a rolling start every five minutes, the competition will begin promptly at 8 a.m. and continue until 2 p.m., providing a day of non-stop action. Spectators are highly encouraged to come and watch the event this year.
Building on past success
For the past three years, the Decathlon has been put together by an organizing committee composed of Alex Wright, Rich Woodfield, Jennifer Bonacci, Emily Fenn and Kristin McEwen. However, there are a number of people without which the event could not function, such as city staff and volunteers.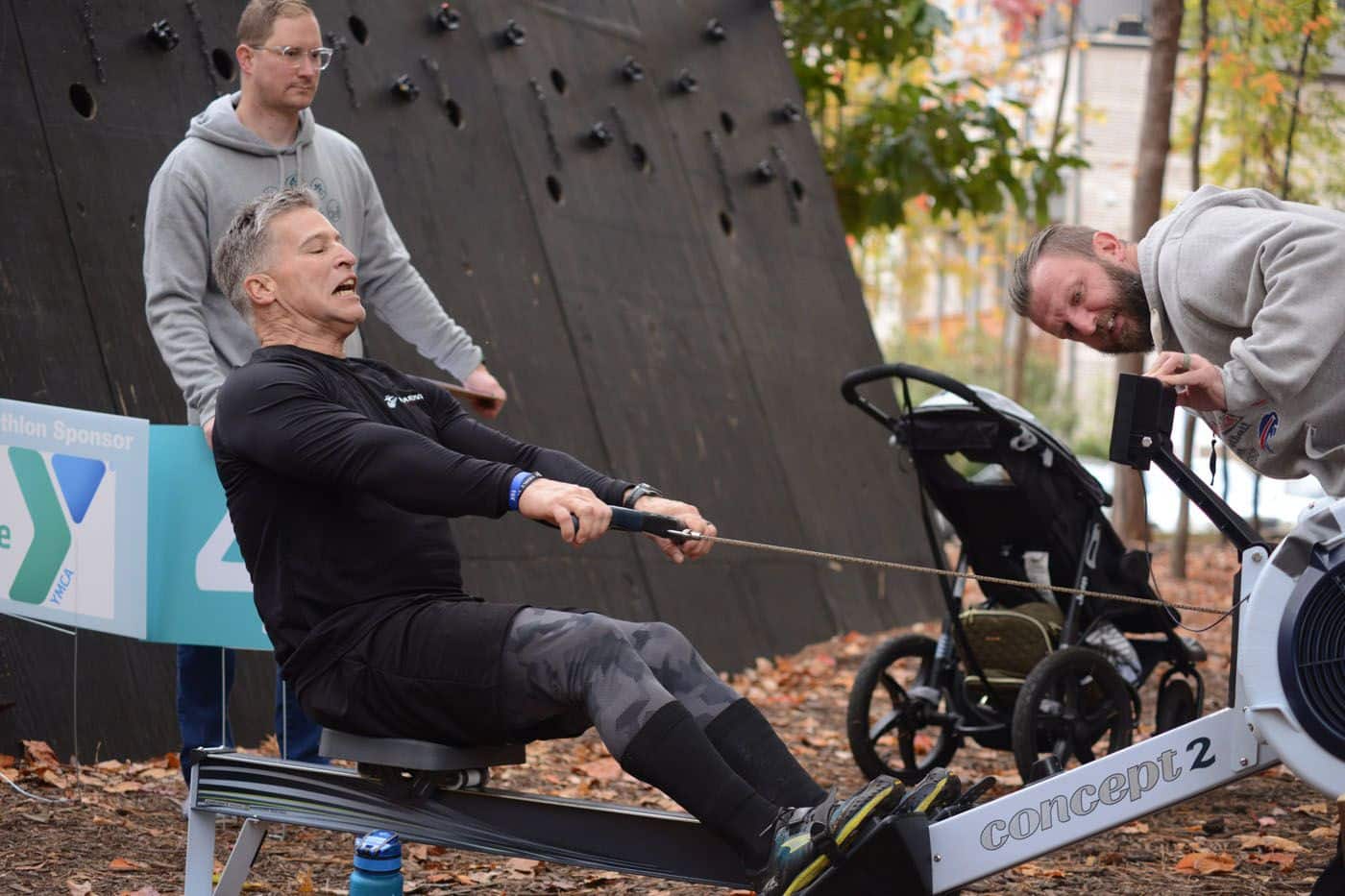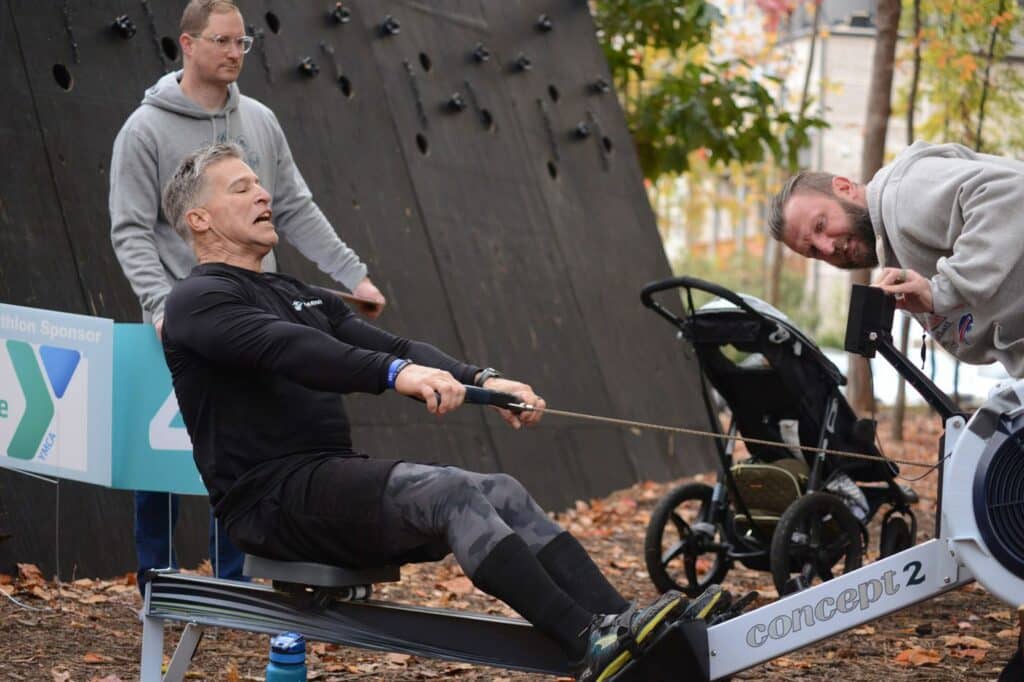 "I'm really excited about this year's event," said Wright. "The first year, I was mainly concerned about just having a decent turnout. Last year, it was building on the foundation we had built, but mainly just having things run smoother and more professionally and continuing to grow the number of racers. This year, I think what you are going to see is an elevated level of competition."
Wright was excited that the event sold out so quickly, revealing that the organizers had done a good job getting name recognition for their event in such a niche athletic field. With that, the Decathlon is starting to see some greater competition coming with the growing name.
"One of new things this year is the "Top Gym" competition," said Wright. "To qualify, a gym must have at least three female and three male competitors. The gym that has the best composite ranking (overall female ranking by combining the top three female finishers from their gym and the same for the men) wins Top Gym."
"We are having a really, really nice trophy built that the winning gym will get to keep for the year," he said, adding that the gym name and year it won will be engraved on the trophy.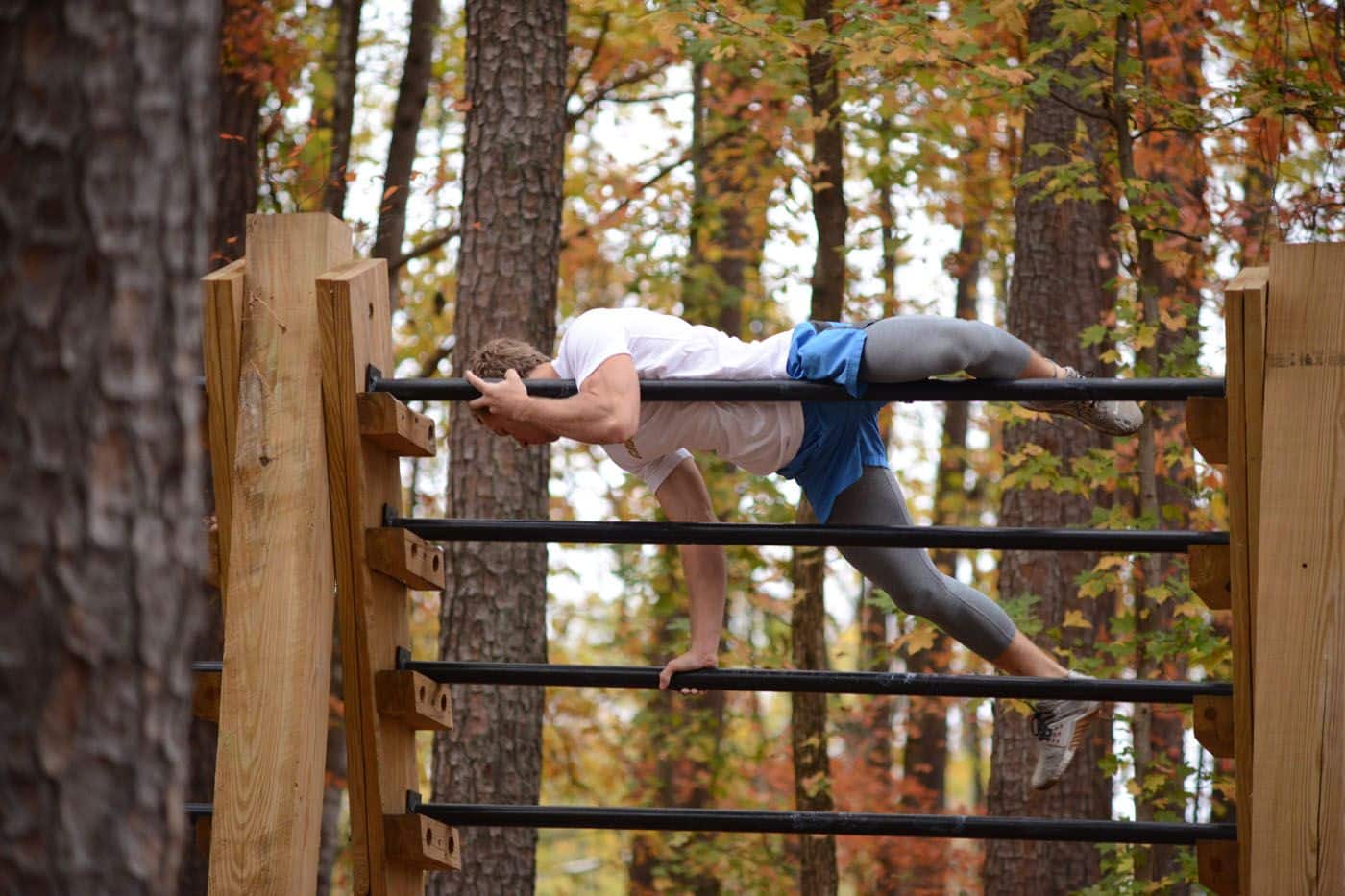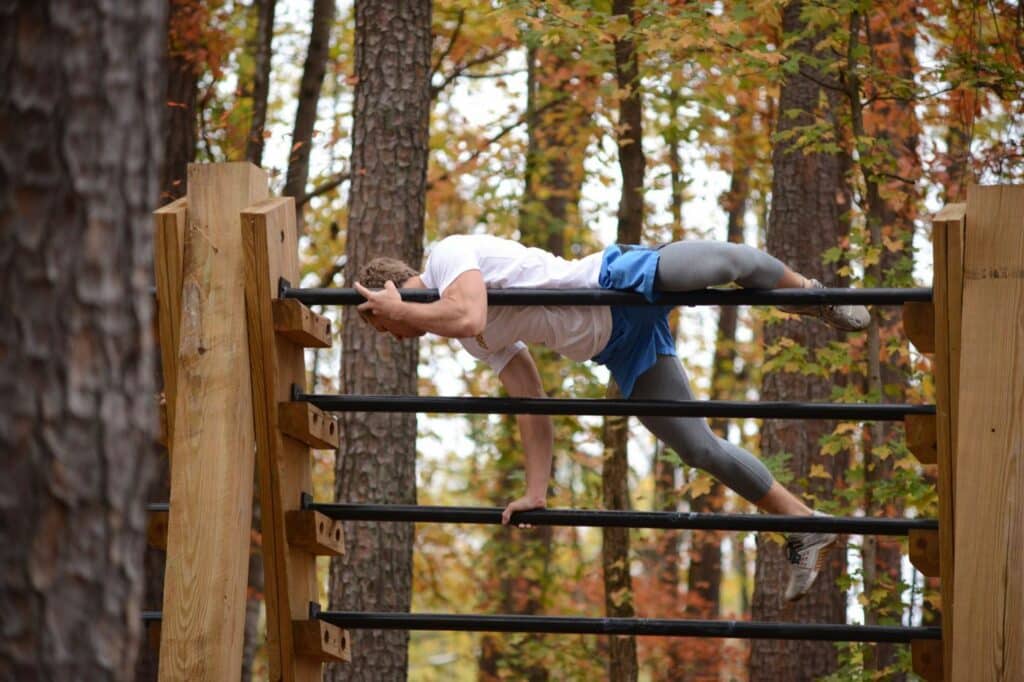 Spectators very welcome
Aside from the splendor of trophy winning, the PTC Decathlon has become an exciting community event, attracting sports enthusiasts and spectators alike.
The competition not only promotes physical fitness but also fosters a sense of community and wholesome competition among participants. It offers a platform for athletes to showcase their skills, push their limits and leave a lasting mark in the history of the PTC Decathlon.
The Decathlon has an emphasis on community even amidst its strong competition. Make sure to come out and watch this year's competition on October 21.
Find more details about the Decathlon at peachtreecornersga.gov/265/PTC-Decathlon.