How to Attend Major League Pickleball's Upcoming Tournament in Peachtree Corners, Sept. 21-24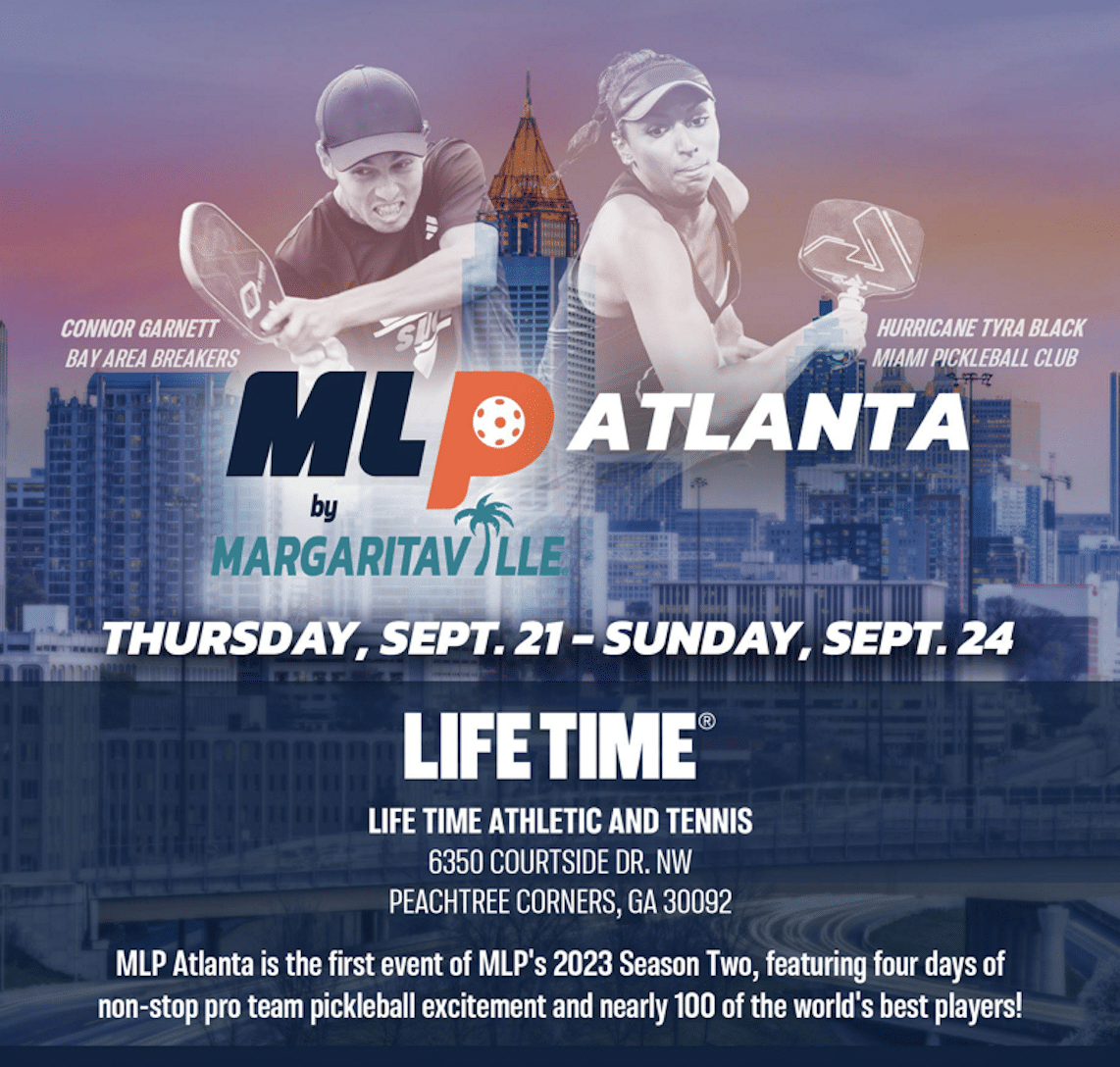 Major League Pickleball (MLP) will be showcasing its first of three events of the 2023 Season 2 schedule with the MLP Atlanta tournament later this September.
MLP is a team-based professional pickleball league and is at the forefront the fastest-growing sport in the United States.
MLP features nearly 100 coed athletes in the sport, learner-friendly scoring and the largest payouts in prize money across pro pickleball.
The MLP Atlanta schedule will begin with Media Day, Wednesday, September 20. Tournament action will take place from Thursday, September 21 through Sunday, September at Life Time Peachtree Corners, 6350 Courtside Drive NW, Peachtree Corners, Georgia 30092.
Fans interested in attending the event can purchase tickets here.
Live streaming coverage of the event can be found on MLP's official YouTube Channel.
For more information on Major League Pickleball, visit the official website and follow MLP on Facebook, Twitter, Instagram, TikTok and YouTube.

Peachtree Corners Gears Up for Its Third Annual Decathlon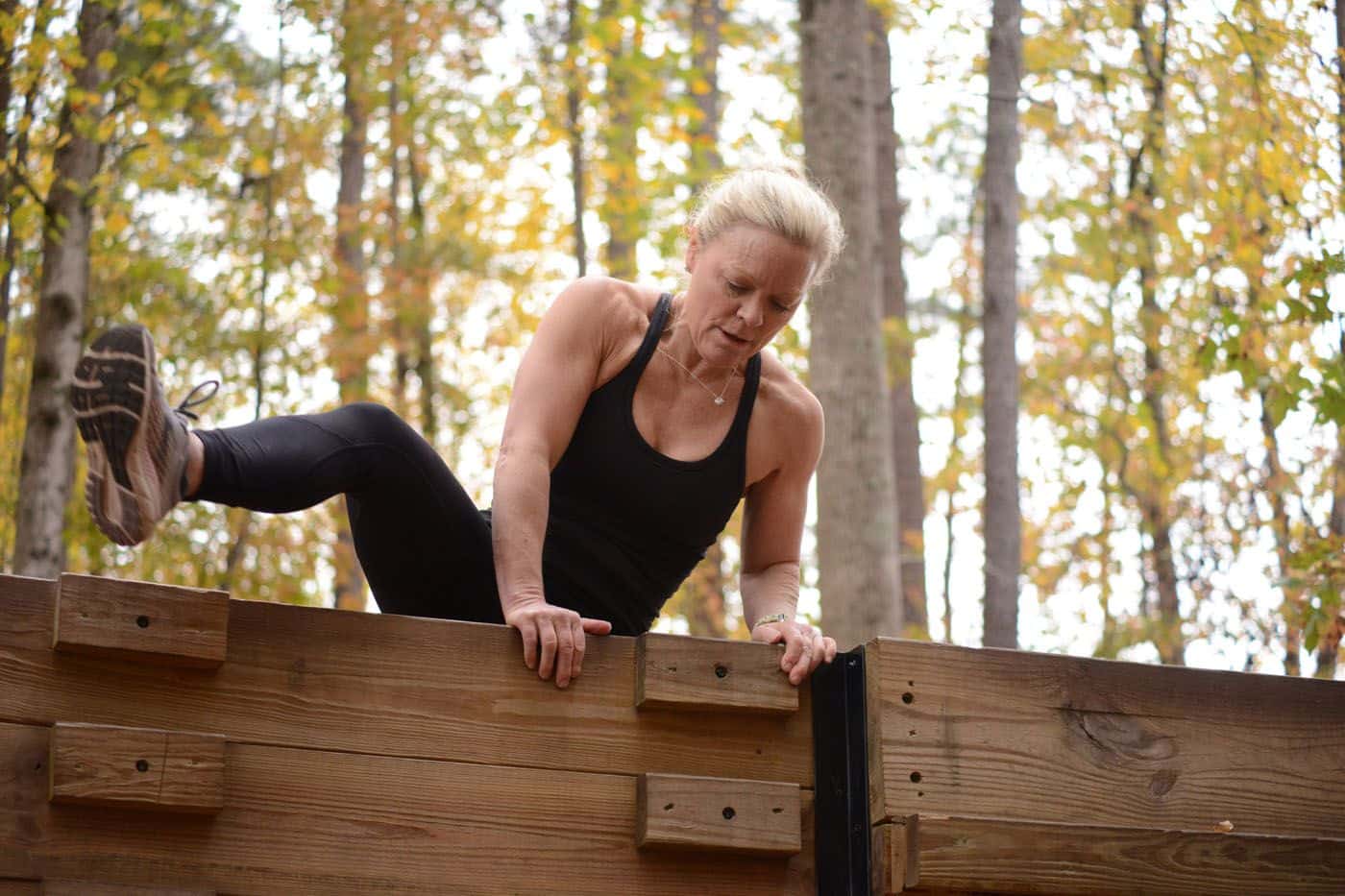 The highly anticipated third annual Peachtree Corners Decathlon is set to take place on Saturday, October 21, 2023. The event, held just off the Peachtree Corners Town Green at the Path to Fitness area, will bring together 72 participants vying for glory in 10 challenging events. 
This year's competition promises to be bigger and better, with an added team component and an impressive award ceremony scheduled at the Curiosity Lab Innovation Center.
Though the event has sold out, it was open to men and women aged 18 and older. The Decathlon is known for its intense physical challenges that test participants' endurance, strength and agility.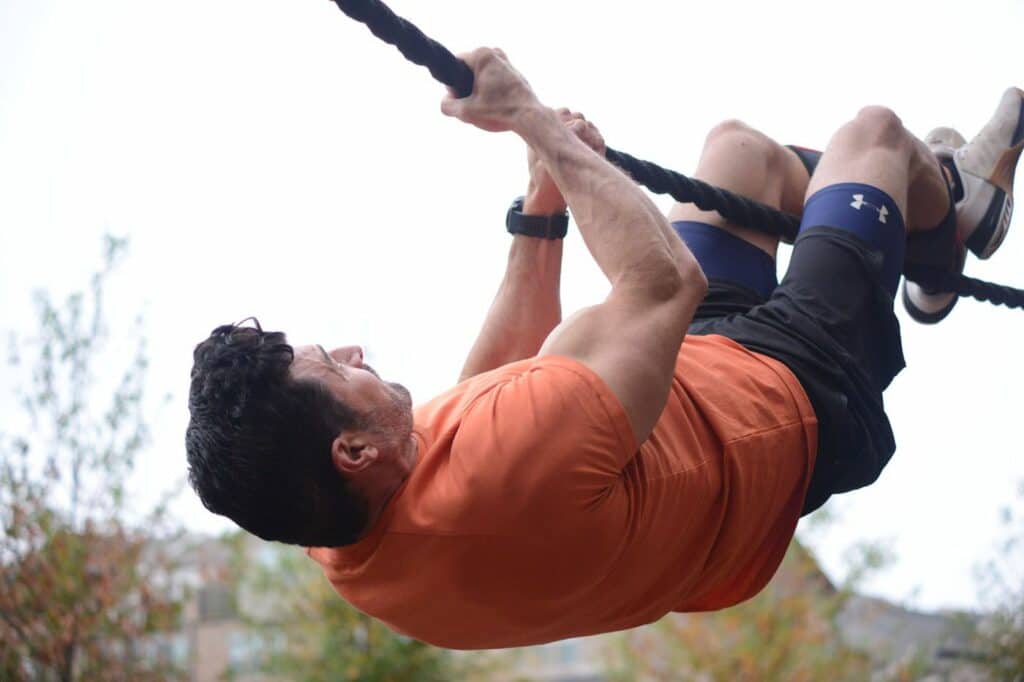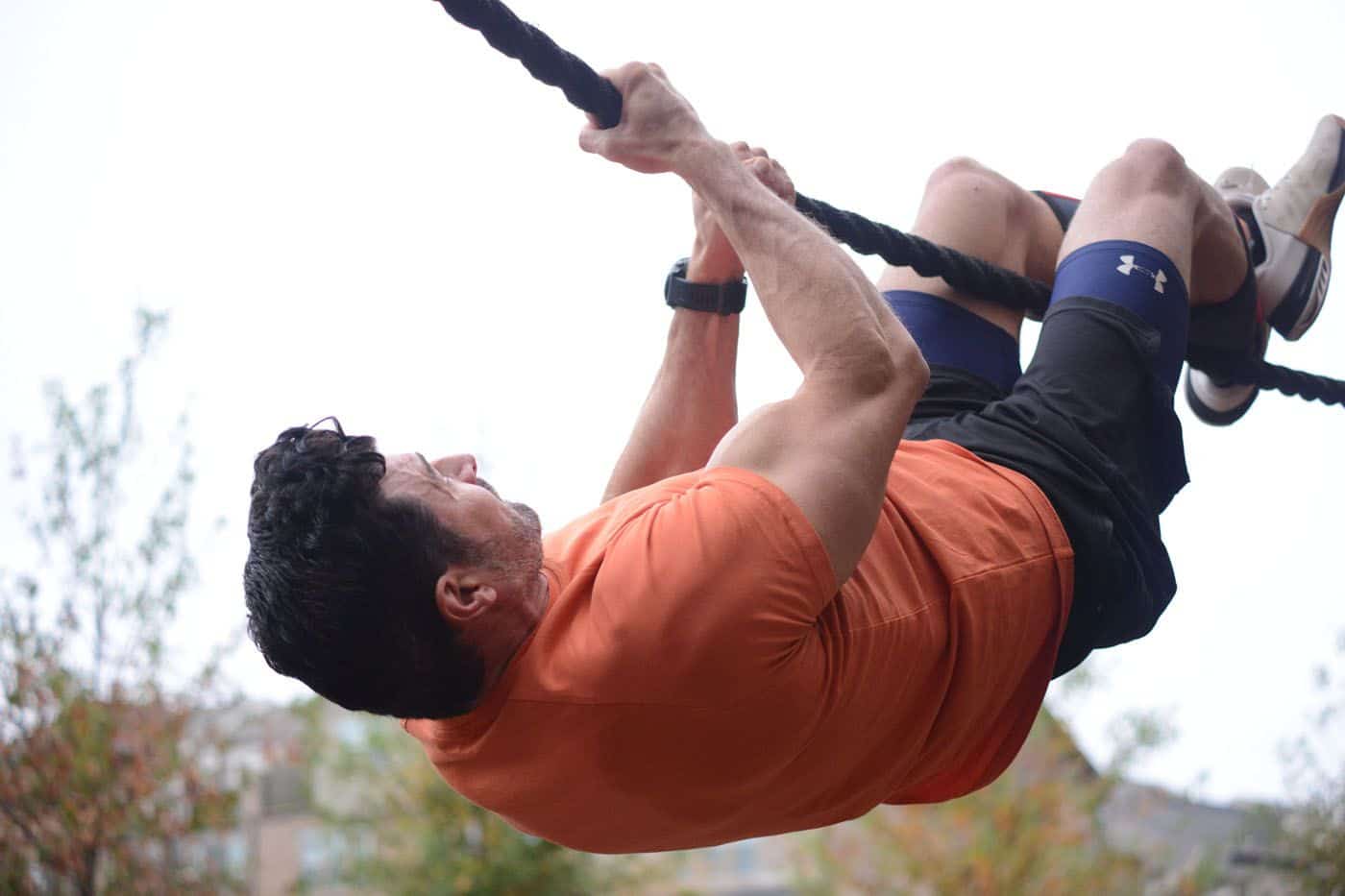 Athletes will compete against one another through a series of 10 exercises. These include the wall climb, bender, row, rope climb, box jump, rope traverse, multi-rig, sandbag carry, Olympus wall and, to finish it off, a 1/3 of a mile run.
With a rolling start every five minutes, the competition will begin promptly at 8 a.m. and continue until 2 p.m., providing a day of non-stop action. Spectators are highly encouraged to come and watch the event this year.
Building on past success
For the past three years, the Decathlon has been put together by an organizing committee composed of Alex Wright, Rich Woodfield, Jennifer Bonacci, Emily Fenn and Kristin McEwen. However, there are a number of people without which the event could not function, such as city staff and volunteers.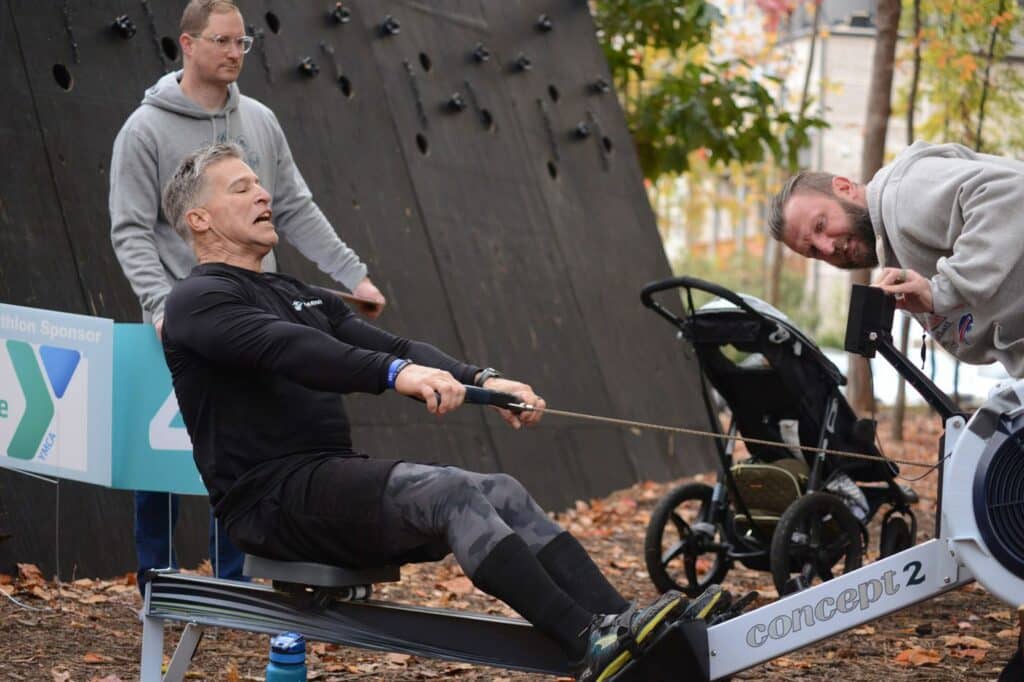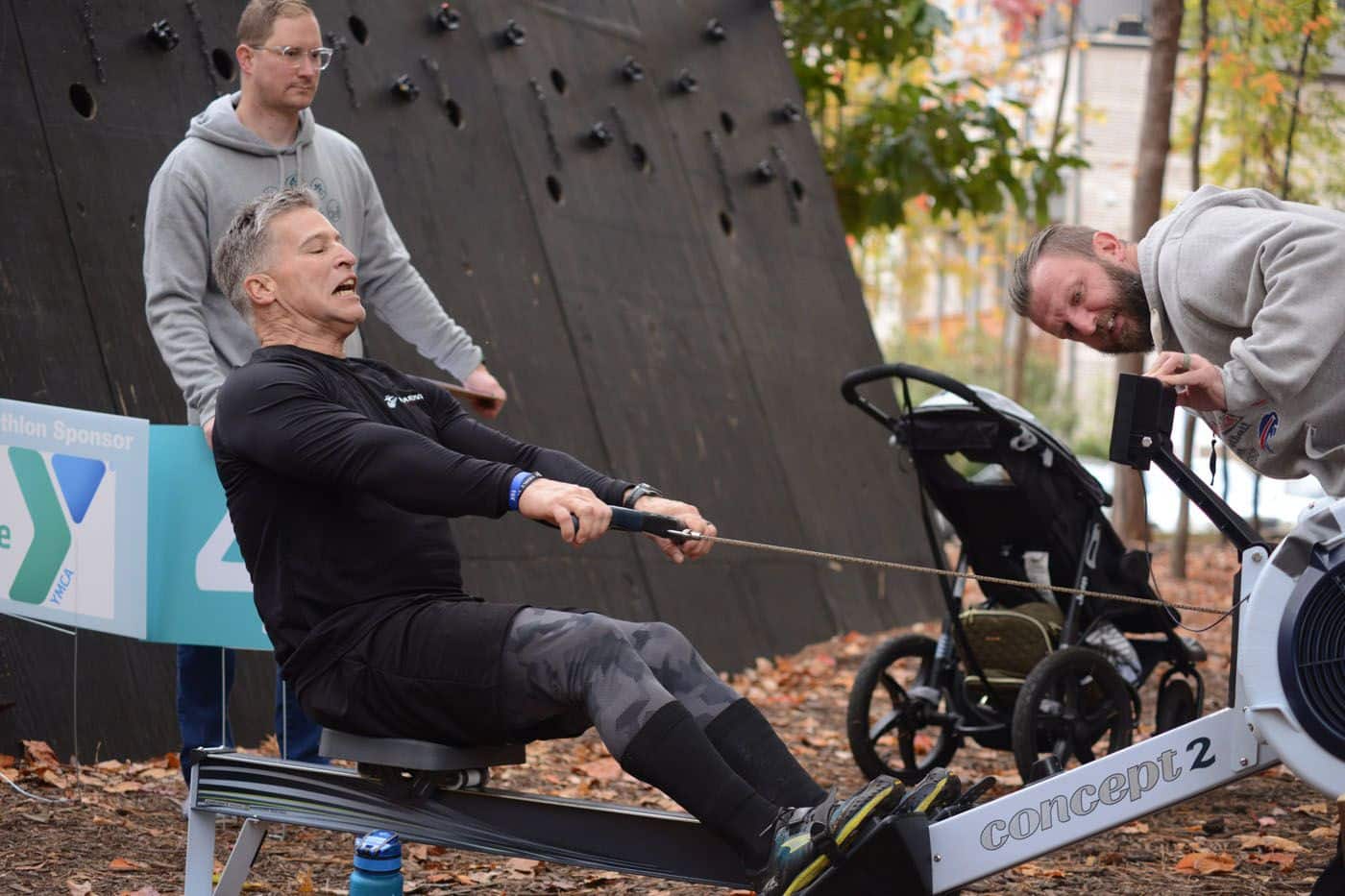 "I'm really excited about this year's event," said Wright. "The first year, I was mainly concerned about just having a decent turnout. Last year, it was building on the foundation we had built, but mainly just having things run smoother and more professionally and continuing to grow the number of racers. This year, I think what you are going to see is an elevated level of competition."
Wright was excited that the event sold out so quickly, revealing that the organizers had done a good job getting name recognition for their event in such a niche athletic field. With that, the Decathlon is starting to see some greater competition coming with the growing name.
"One of new things this year is the "Top Gym" competition," said Wright. "To qualify, a gym must have at least three female and three male competitors. The gym that has the best composite ranking (overall female ranking by combining the top three female finishers from their gym and the same for the men) wins Top Gym."
"We are having a really, really nice trophy built that the winning gym will get to keep for the year," he said, adding that the gym name and year it won will be engraved on the trophy.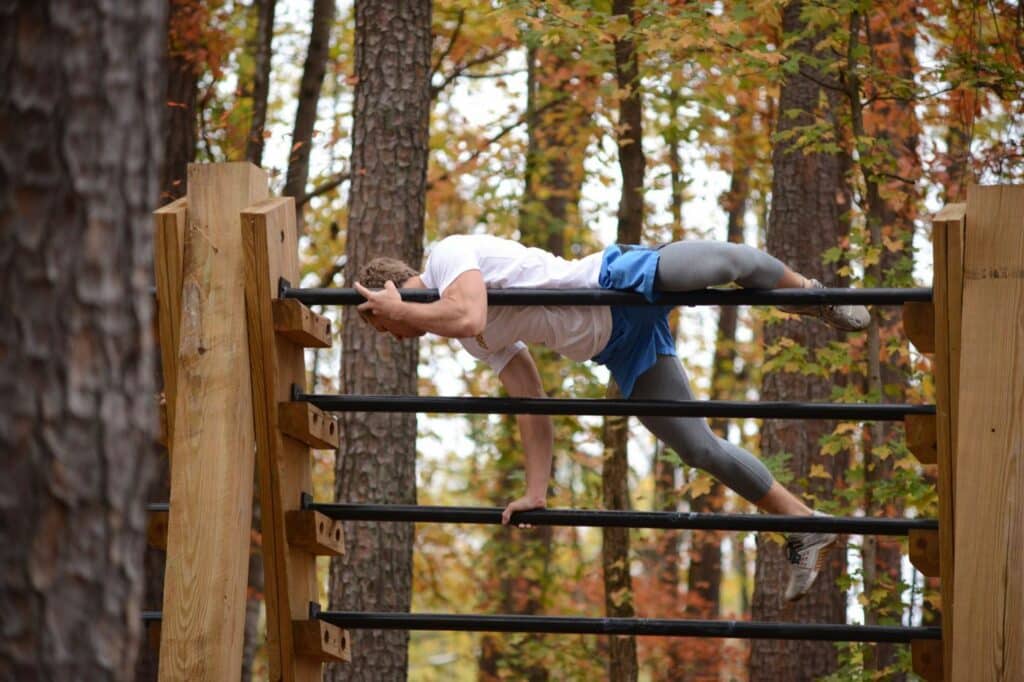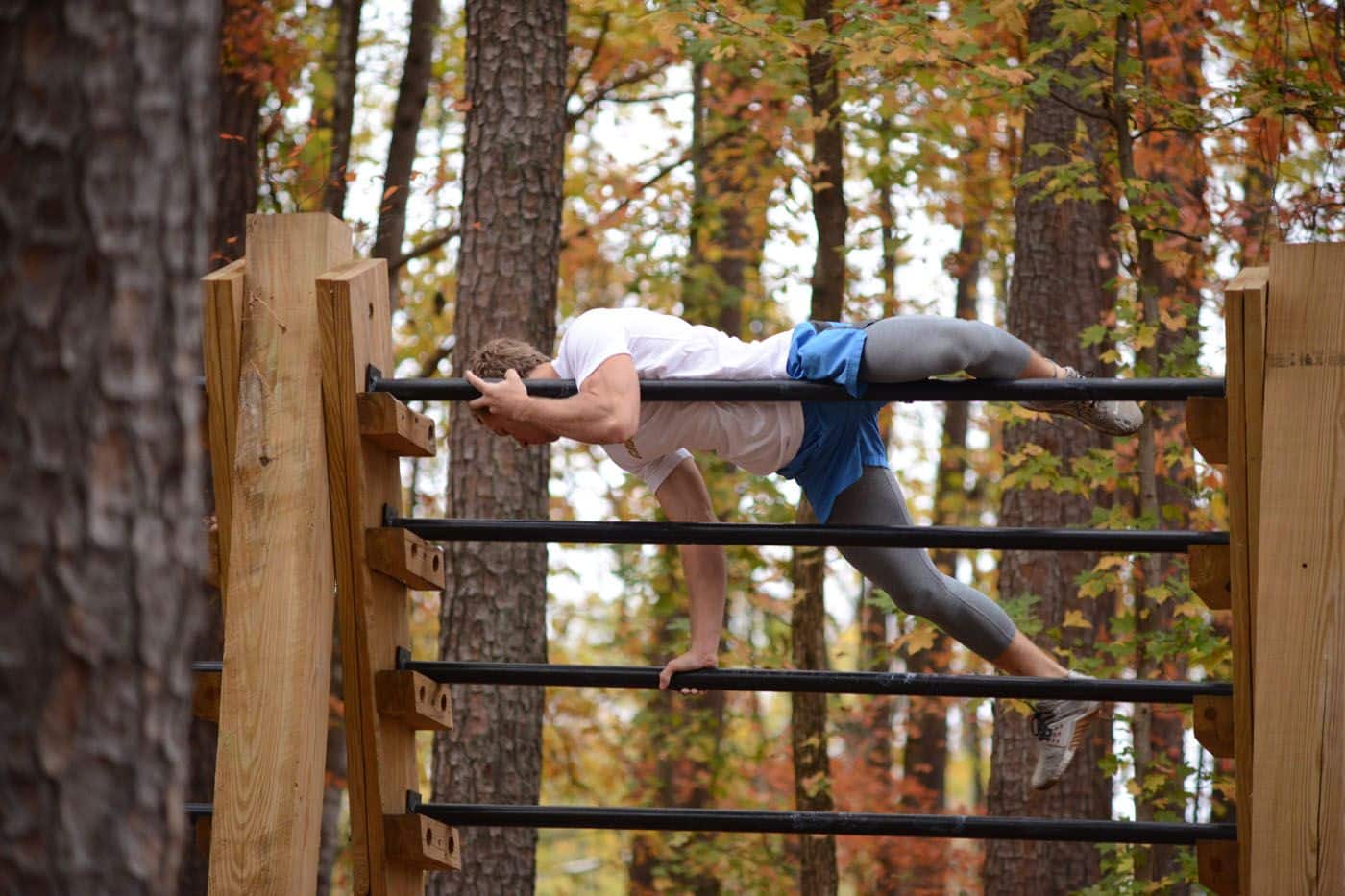 Spectators very welcome
Aside from the splendor of trophy winning, the PTC Decathlon has become an exciting community event, attracting sports enthusiasts and spectators alike.
The competition not only promotes physical fitness but also fosters a sense of community and wholesome competition among participants. It offers a platform for athletes to showcase their skills, push their limits and leave a lasting mark in the history of the PTC Decathlon.
The Decathlon has an emphasis on community even amidst its strong competition. Make sure to come out and watch this year's competition on October 21.
Find more details about the Decathlon at peachtreecornersga.gov/265/PTC-Decathlon.

Premier Racquet Sports: A Holistic Approach to Tennis Pro Shops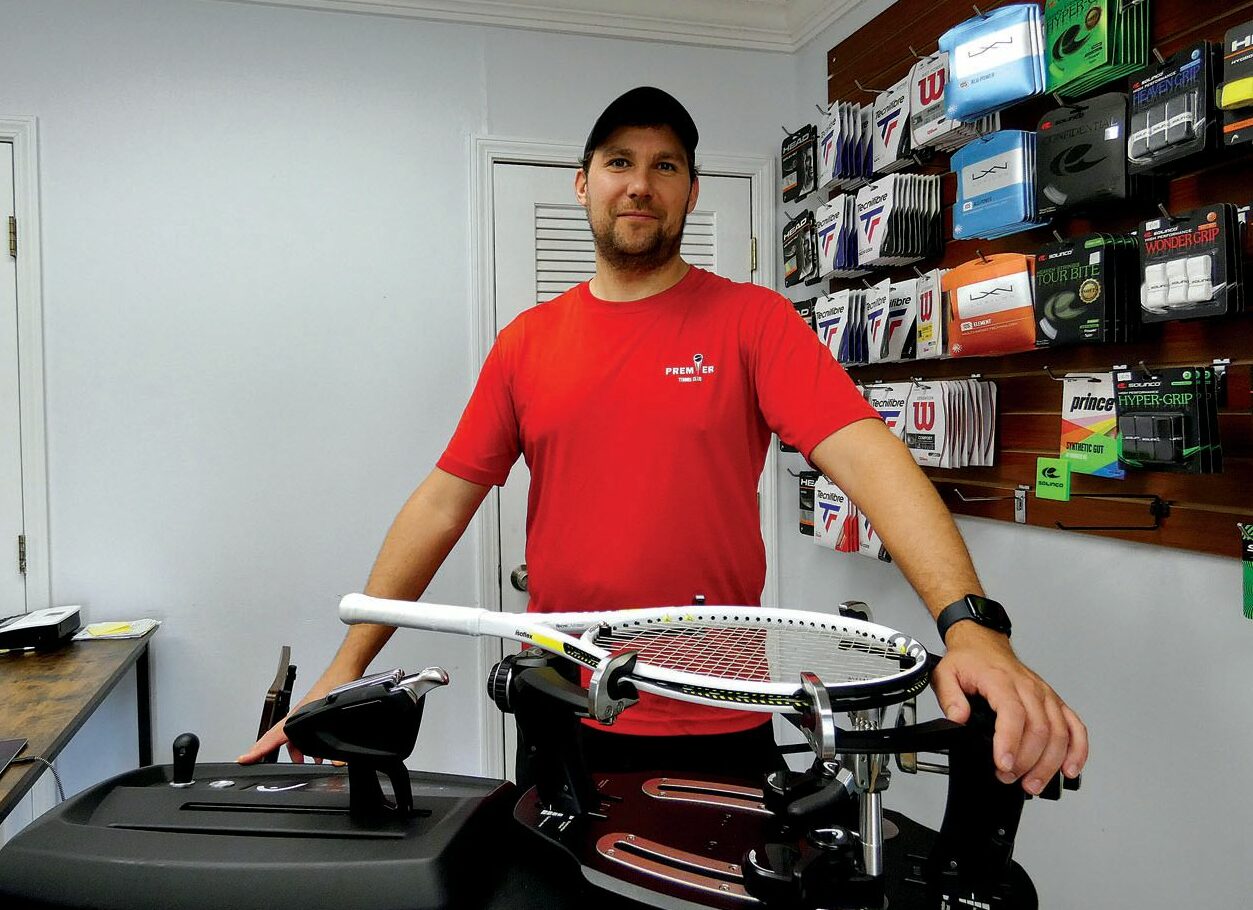 Calling all racquet sport lovers! Premier Racquet Sports, a tennis pro shop, recently opened on March 15 in Peachtree Corners off Spalding Drive.
This is Premier Racquet Sports' second location in Atlanta, the other being in Dunwoody. However, this pro shop brings something unique and special to the competition wherever it lands.
Founded by Corey Matney, with partners Claude Badowski and Bobby McMahan, Premier Racquet Sports is a shop with an emphasis on a community-driven approach to the racquet sports industry.
In an industry where it can be overwhelming and daunting to adventure into the realm of pro shops, Premier Racquet Sports aims to break the status quo by making tennis available to all.
"Our goal is anyone who comes in, whether you've never played tennis before, never played pickleball before, or you are basically a professional, you will have time spent with you explaining what's the best kind of choice for you," said Badowski. "Learning about customers as a person and trying to really build a relationship makes it so that we can help people long term rather than just transact with them."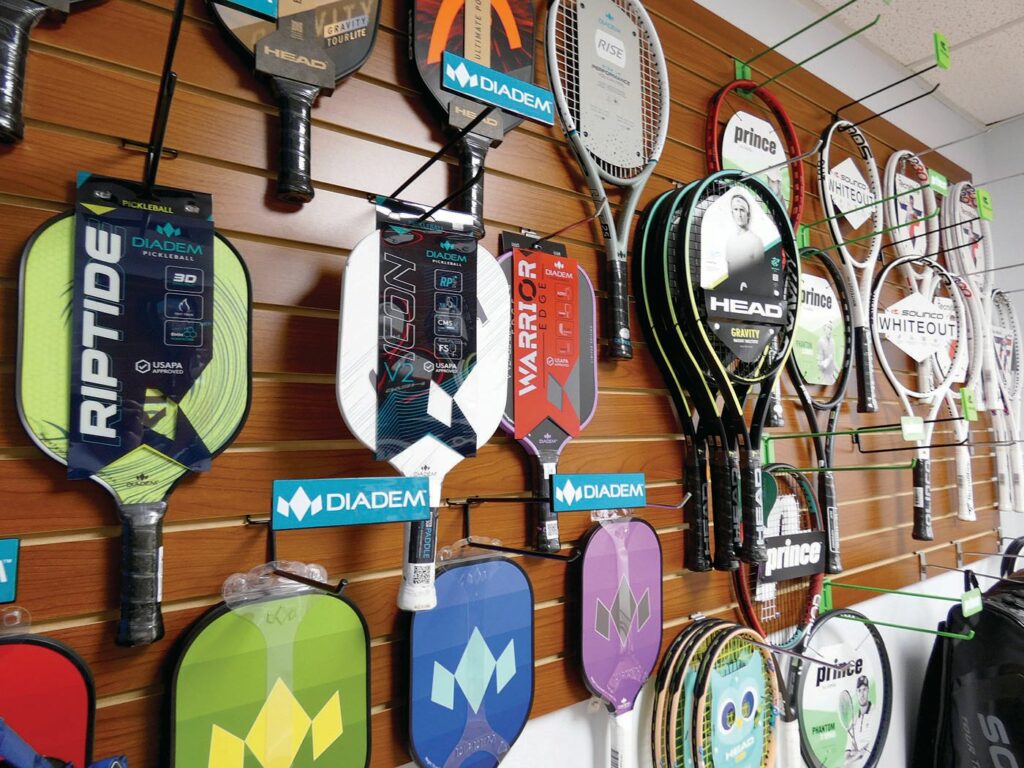 More than a business
Matney began stringing rackets in high school to be able to afford tennis lessons and eventually went into college playing Division I tennis. Not only did a passion for the sport drive him to create Premier Racquet Sports, Matney also found an intense need for a friendly business based in the racquet industry.
"…to be able to offer the community high-level technical services and be able to have everyone feel like they're getting the same treatment that a professional tennis player would when they come into a tennis shop, and meet their needs," said Matney.
As a long-term tennis player, Matney found that service at pro shops could feel impersonal, furthering his drive to create a pro shop that was more than just a shop.
One way the shop has accomplished this objective is through occasions such as demo days, events where the shop will demo rackets and bags while also running free tennis drills.
"It's a great chance for people to talk to us about what's the best racket for them and what's the best string for them to hit with it," said Badowski. "They get to feel the difference, because there's hundreds of rackets out there and thousands of string and string combinations. It's very rare for people to be able to try them all and get instant feedback …they can feel the difference."
Additionally, Premier Racquet Sports will have their next demo day on July 14. This event will feature all Wilson products as well as Wilson's new racket called the Shift.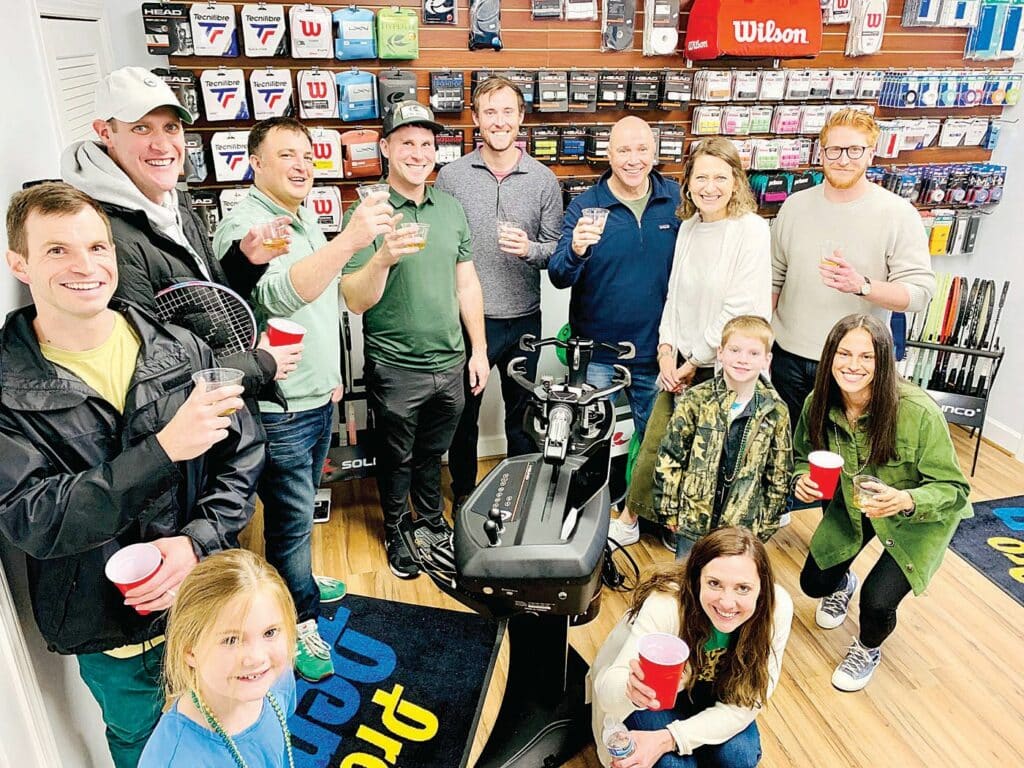 In-store action
However, this level of care and concern extends beyond their demo days. By walking into Premier Racquet Sports, customers are making their choice of supporting a business that keeps their clients in high regards.
"All of us enjoy being able to help players explore and go down the pathway of finding the right equipment for them," said Matney. "This is mostly stringing, but also rackets, shoes or any portion of the necessary tennis items; just being able to have that connection to the player and have them know that we are a sounding base for their questions and will help them find what they need."
Premier Racquet Sports prides itself on its collection of all things tennis. Within their store, they carry all major brands, rackets, shoes, grips and over 250 varieties of string. They claim to be able to have anything a player may desire shipped to their store within two days, too.
Welcome Premier Racquet Sports to the Peachtree Corners community by stopping by, whether you are a tennis expert or a novice.
Learn more about Premier Racquet Sports here.

Pinckneyville Middle School Gets New Soccer Field [Photos]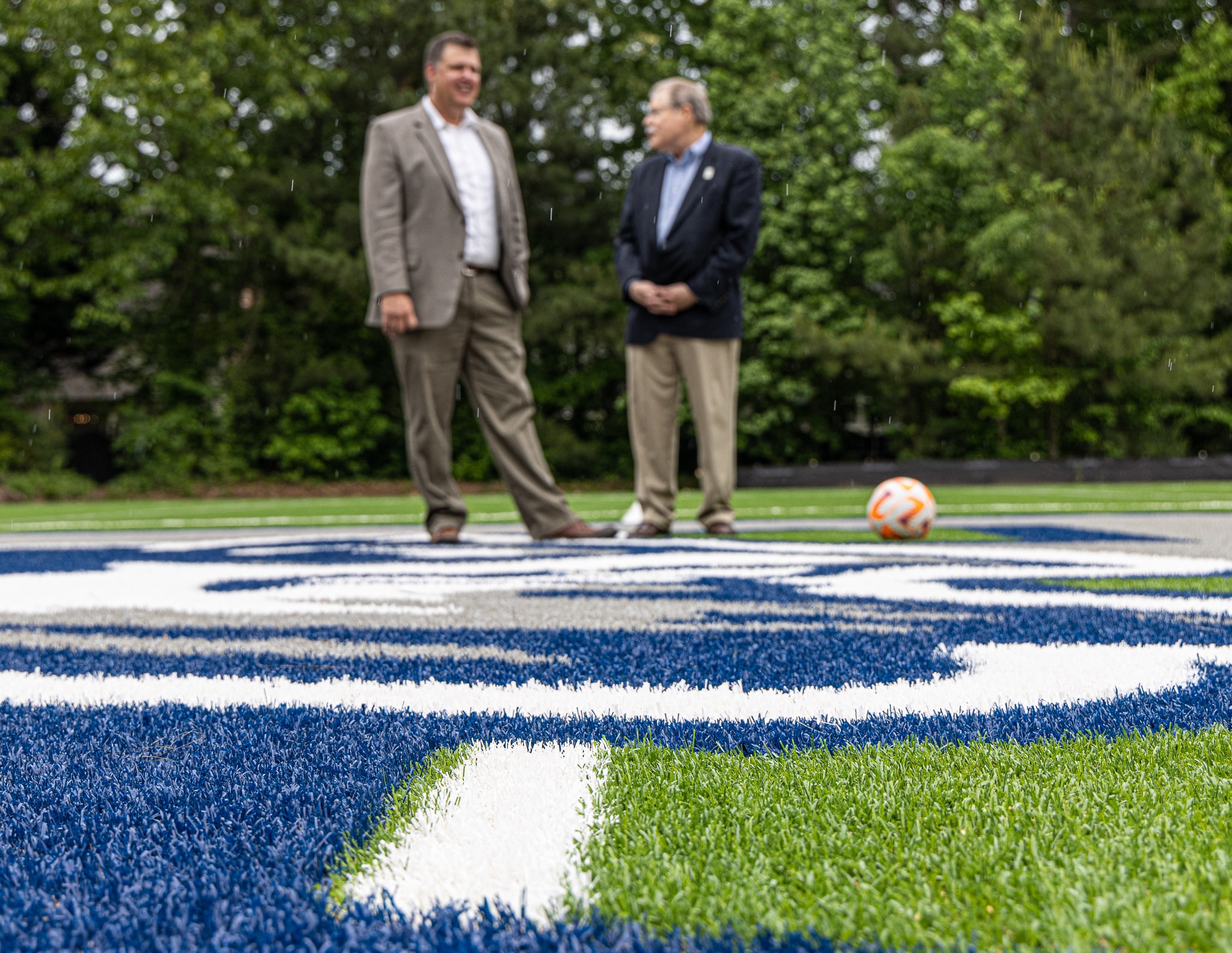 How do you reward a team with a seven-year consecutive championship streak? Pinckneyville Middle School's answer is to construct a new soccer field. Well, not really. Although the girls' soccer team has been undefeated for seven years in a row, the soccer field is to benefit everyone at the school as well as the community.
Financial backing from Peachtree Corners and support from Gwinnett County Public Schools made this possible. On Friday, May 5, school district administrators and city, county, and state elected officials celebrated the new grounds with a ribbon cutting.
The Pinckneyville Middle School PTA added a crowning touch by donating $17,000 for a scoreboard to be added to the soccer field.
The full feature story will be online soon and in our next issue of Peachtree Corners Magazine.
Photos by Tracey Rice