Second Annual Peachtree Corners Electric Car Show Happening in September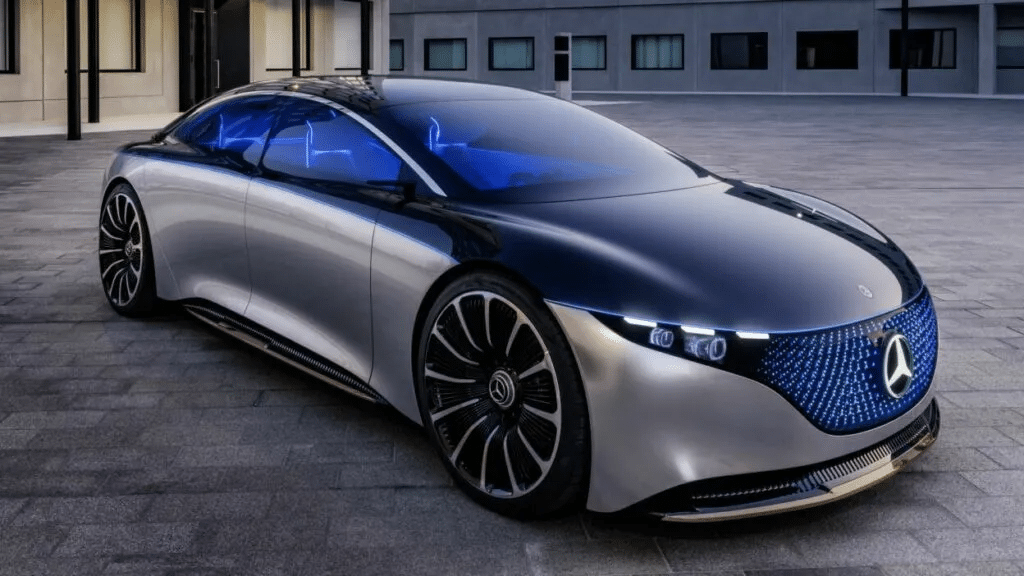 Electrify PTC is returning for National Drive Electric Week on Sept. 23 from 10:00 a.m. to 1:00 p.m. as part of the Peachtree Corners Festival.
Families, friends, and neighbors are invited to the second annual electrified car show, hosted by the City of Peachtree Corners in partnership with Siemens, Mercedes-Benz, Qwik Charge, Ford Motor Company, Jim Ellis Automotive Group, Georgia Power and more.
Guests will experience electric mobility firsthand and learn about the city's commitment to the sustainability of the Silicon Orchard, which includes the largest EV charging hub in metro Atlanta.
Electrify PTC will be located at 5051 Peachtree Corners Circle. Walk the parking lot to see the many electrified vehicles on display. There is no cost to attend.
If you own a unique or modified electric vehicle and want to display it at Electrify PTC, register here. Registration will close on September 21 at midnight and is limited.
Vehicles to be presented from Jim Ellis Automotive Group include:
Hyundai Ioniq
Genesis GV60
Cadillac Lyriq
Hummer EV
VW ID 4
Porsche Taycan
Audi Q8 eTron
Chevy Bolt
Ford Lightning
Ford Mach-E
Alfa Romeo Tonale
Rivian R1S

Siemens Joins Curiosity Lab Ecosystem for Future of 5G Electrification in America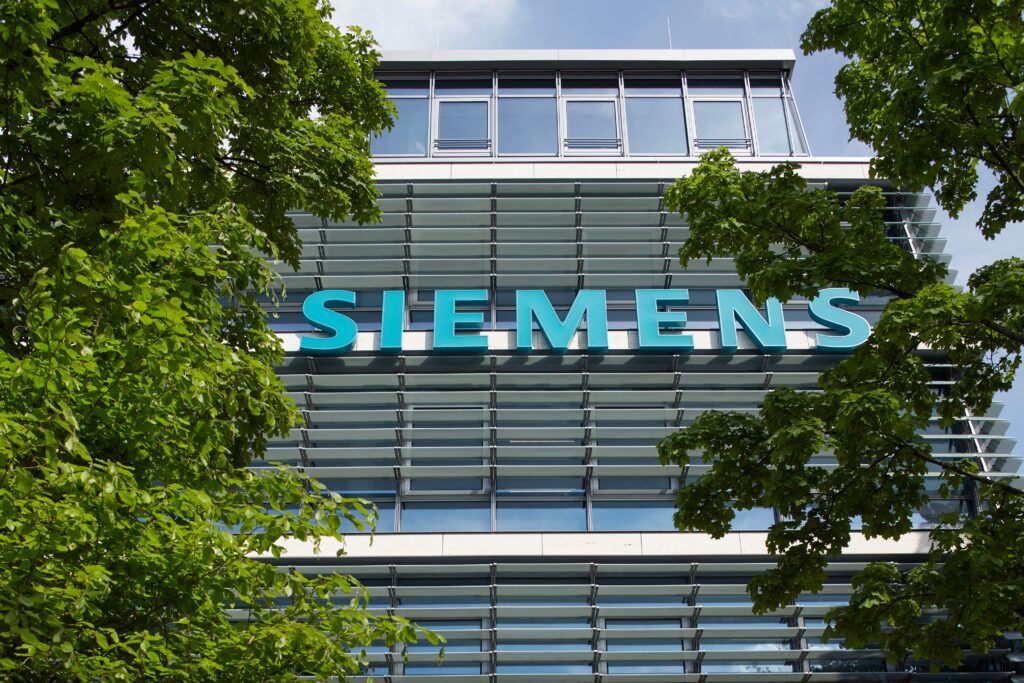 Global EV charging leader partners with Curiosity Lab and T-Mobile's 5G to advance electrification.
Peachtree Corners announces a significant collaboration reshaping the landscape of electric vehicle (EV) electrification in the United States. Siemens, a global leader in EV charging solutions, is now a member of the Curiosity Lab smart city ecosystem, joining forces to usher in the future of 5G-enabled electrification in America.
Siemens' ability in designing cutting-edge EV infrastructure solutions will be harnessed to their full potential as the company partners with Curiosity Lab. The innovative integration of Siemens' American-made charging stations and infrastructure with T-Mobile's advanced 5G network promises to redefine the landscape of EV charging technology. This collaboration marks a pivotal step towards revolutionizing the transportation sector and accelerating the transition to sustainable energy solutions.
"Embracing the future of mobility is a shared commitment, and Siemens is excited to contribute to Peachtree Corners' journey as a leading smart city," stated John DeBoer, Head of Siemens eMobility North America. "Our proximity to the eMobility R&D headquarters in Peachtree Corners makes this partnership especially meaningful. We are proud to collaborate with the Curiosity Lab ecosystem, united by the goal of propelling EV infrastructure to the forefront of cities nationwide. With Siemens charging infrastructure at Curiosity Lab, we are poised to lead the charge towards an electrified future."
The strategic alliance between Siemens and Peachtree Corners extends beyond mere collaboration. Siemens has a significant presence within the city, housing its eMobility R&D hub and the North American Headquarters for Siemens Electrical Products. This investment underscores Siemens' commitment to sustainable technology and infrastructure growth within the community. Six EV chargers have already been deployed by Siemens, contributing to Peachtree Corners' distinction as a hub for EV charging, rivaling even the metropolitan Atlanta area.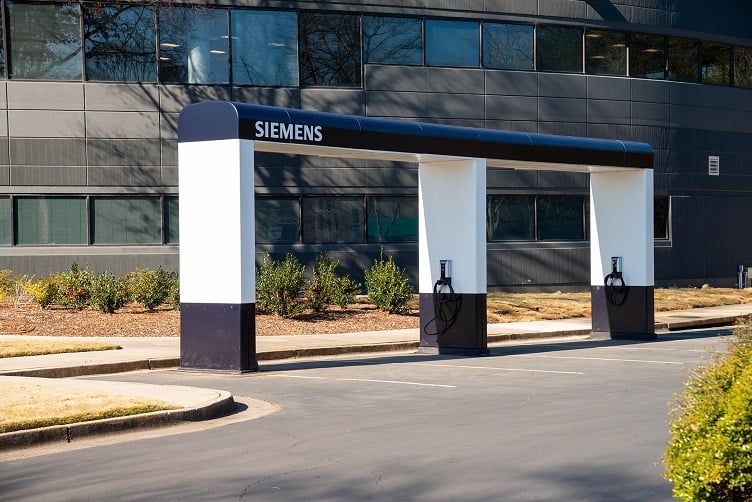 Dave Bezzant, Vice President of T-Mobile for Government, emphasized the alignment of vision, saying, "Siemens shares our vision of harnessing the transformative potential of 5G technology for the betterment of communities. We extend a warm welcome to Siemens as they join the Curiosity Lab ecosystem, and we eagerly anticipate collaborating to provide seamless 5G wireless connectivity for this groundbreaking project."
Brian Johnson, City Manager of Peachtree Corners, articulated the city's' forward-looking stance, stating, "Peachtree Corners is a trailblazer among smart cities in the United States, constantly envisioning the future and embracing cutting-edge technologies. The electrification of America is rapidly becoming a reality, and our partnership with Siemens within the Curiosity Lab ecosystem is a testament to our commitment. With Siemens' industry leadership, T-Mobile's 5G prowess, and our real-world smart city environment, we are poised to catalyze the evolution of EV infrastructure, making a resounding impact on the electrification journey of America."
For more information about Siemens' presence in Peachtree Corners and Atlanta, please visit: Siemens in the USA.

Two Paul Duke STEM Students Gain Recognition at National Invention Convention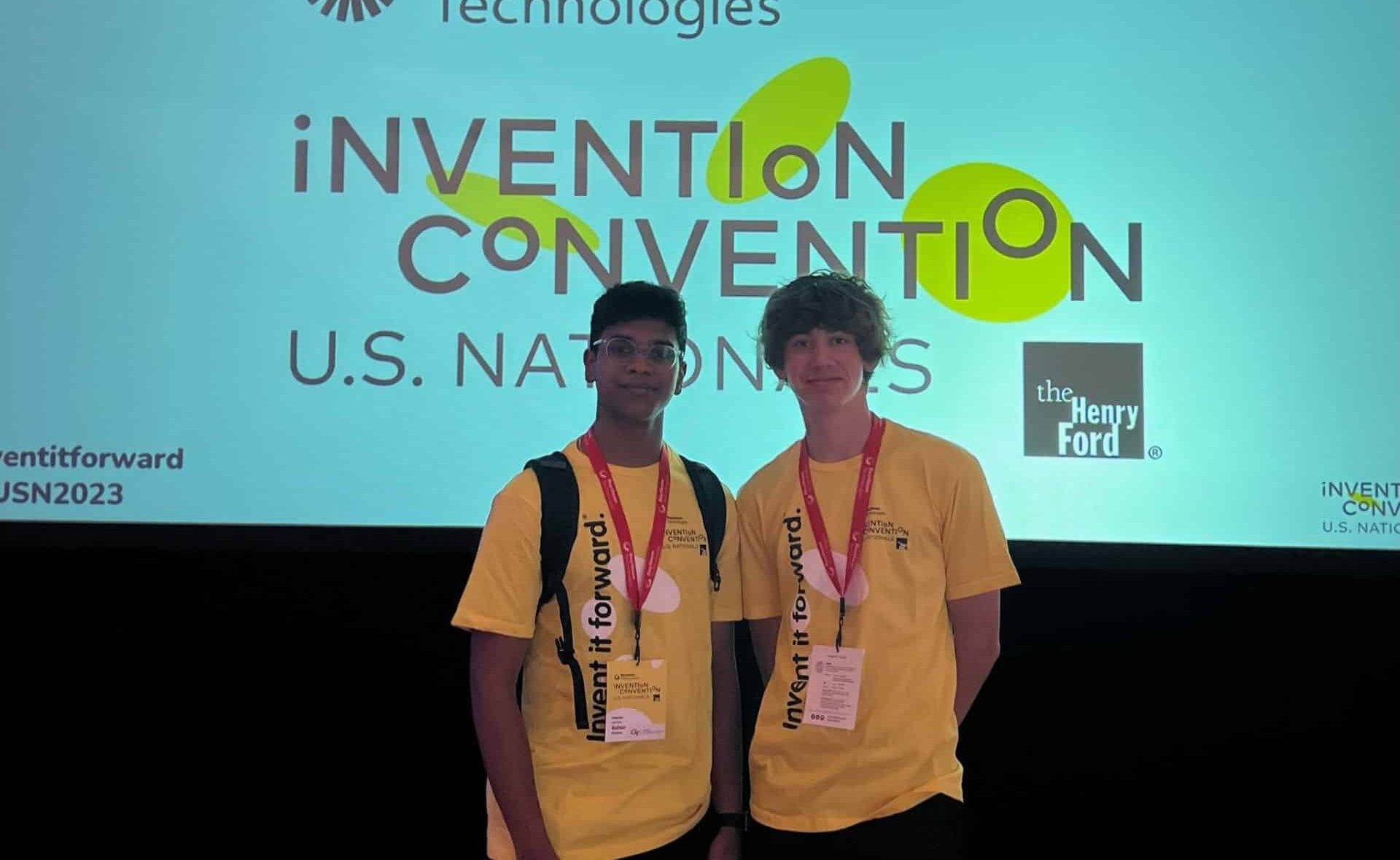 Recently Rohan Kumar and William Susskind, two rising seniors from Paul Duke STEM High School (PDHS), championed great success at the National Invention Convention at the Henry Ford Museum in Dearborn, Michigan. 
However, the journey to get to Nationals was far from easy. First Kumar and Susskind had to compete in the Inventure Prize Competition at Georgia Tech, a statewide competition where their invention DoorBully was nominated to compete nationally through Invention Convention Worldwide (ICW).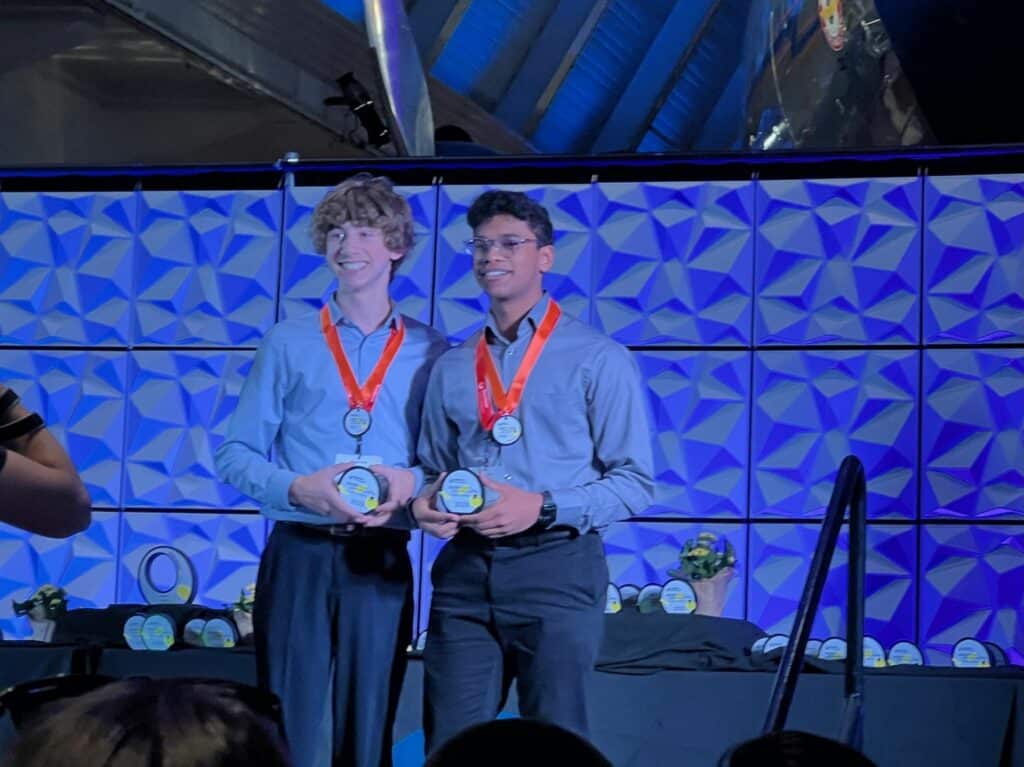 ICW is a program that seeks to teach students to solve problems and become critical thinkers. The program aims to prepare students across the country to be able to meet the needs of and excel in the 21st-century STEM-related workforce.
However, ICW takes a contrasting approach to STEM, combining science, technology, engineering and math with invention and entrepreneurship. ICW has 135,000 students participating in their program annually, making it a giant in student-based STEM.
ICW hosts a national convention annually that showcases student inventions from across the nation, which have already competed and been successful at statewide and local competitions. This year, the convention was held June 7-9, showcasing over 338 inventions from 20 states.
DoorBully's creation
The creation of DoorBully started at PDHS through Problem-Based Learning taught in every class, teaching students how to use the Engineering Design Process. 
Dr. John Mobley, an Engineering Teacher and Makerspace Manager at PDHS, has known Kumar and Susskind for three years. Once the students identified the problem of school safety, Mobley helped sponsor them while they designed their product.
"As Lead Teacher, my main objective was to provide tools, feedback and support during the Engineering Design Process," said Mobley. "The Makerspace at PDHS also provided a safe workspace for William and Rohan to prototype and iterate at school."
With Mobley's assistance, the students went through all the parts of the design process: brainstorming, ideation, prototyping and communication.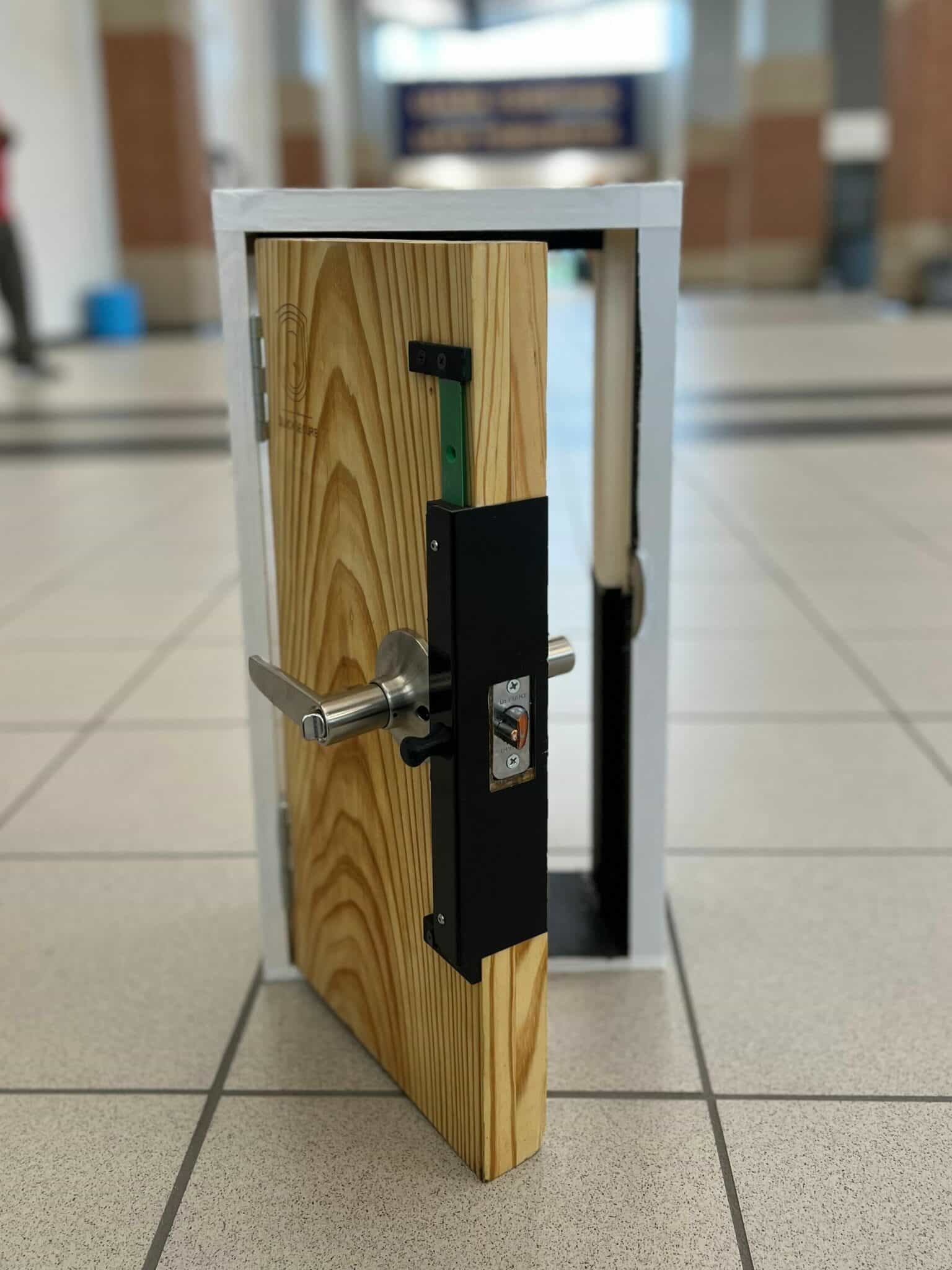 "In planning DoorBully, we were alarmed by local statistics on gun violence and active shooter incidents in Gwinnett County," said Kumar and Susskind. "We researched existing classroom safety solutions and found them non-compliant with fire codes.
"This drove us to independently design DoorBully, an innovative system that automatically locks down classroom doors, provides visual indicators for teachers, integrates with a website for first responders to monitor door statuses and utilizes microphones to pinpoint an active shooters location, thereby enhancing safety for students and educators."
DoorBully's triumph
Once DoorBully gained recognition as an outstanding invention at the state level, Kumar and Susskind traveled to the Henry Ford Museum to compete with hundreds of other students.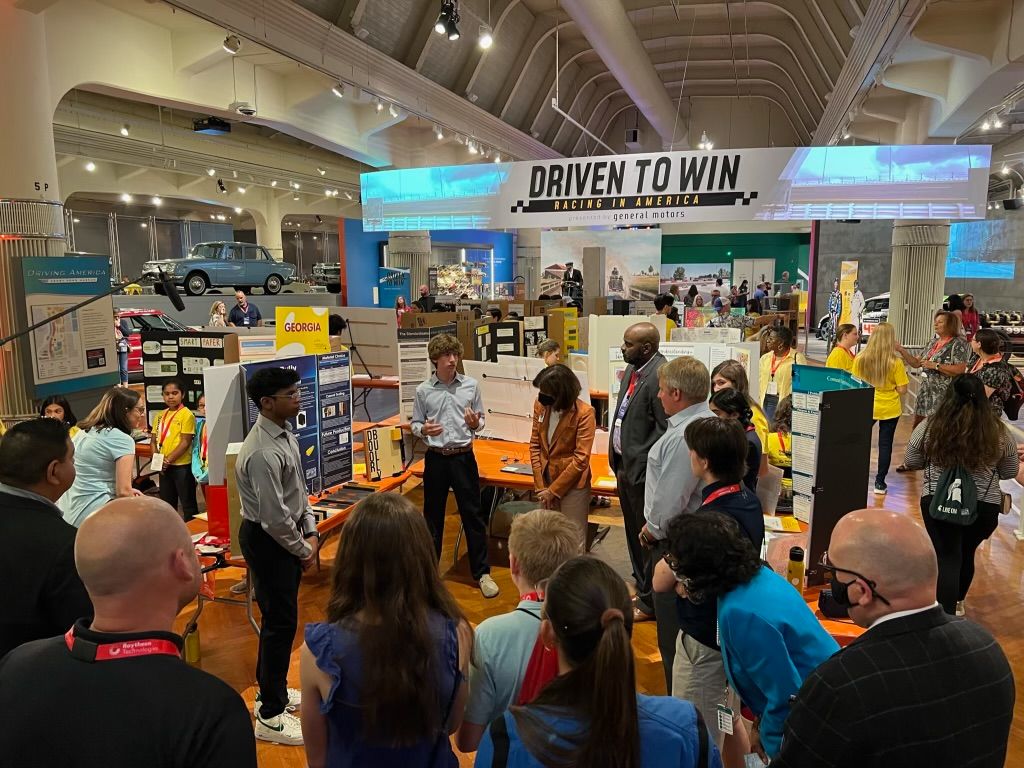 "Being at the state and national competitions felt great," said Kumar and Susskind. "It was cool to represent our school and community and to be around other students who cared about making a difference. Seeing how my peers tackled big issues with new ideas was eye-opening. The whole experience felt like we were all on the same team, trying to do something good for the world."
Nonetheless, the boys did much more than enjoy new experiences throughout the different conventions they attended.
During the national convention, the students won a third place within their age category. Additionally, they also won the Patent Application Award sponsored by WilliamHale Law Firm, helping to guide them to obtain a full patent and paying for the application with a cost of around $20,000.
Moving forward
Now, the students are transitioning from the prototype of DoorBully to a product that they can bring to the market. This is made possible through the Patent Application Award which is crucial in allowing Kumar and Susskind to move forward with their product as young inventors. Further, the two students have worked to implicate DoorBully in schools around Georgia in hopes of widening DoorBully's reach and impact.
"Encouraged by their parents, teachers and supporters, William and Rohan have reached out to schools and school districts in Georgia and have already begun to get lots of interest in their product," said Mobley.
The students' story is an uplifting one, proving that when young minds put in impassioned work towards something, they can often achieve it. With that, Kumar and Susskind left a piece of parting advice for anyone who feels inspired to start problem-solving and inventing.
"I would tell anyone aspiring to invent or create not to be afraid of failure. It's a natural part of the process and often a steppingstone to success," said Kumar and Susskind. "Through our own journey with DoorBully, we experienced numerous setbacks.
"However, each failure was a learning opportunity that contributed to our growth and progress. Embrace failure as a teacher and use it to refine your ideas and strategies."
Contact Kumar and Susskind about DoorBully at quicksecurellc@gmail.com. Learn more about ICW at inhub.thehenryford.org/icw.

Peachtree Corners Hosts APMA's Project Arrow Concept Vehicle Unveiling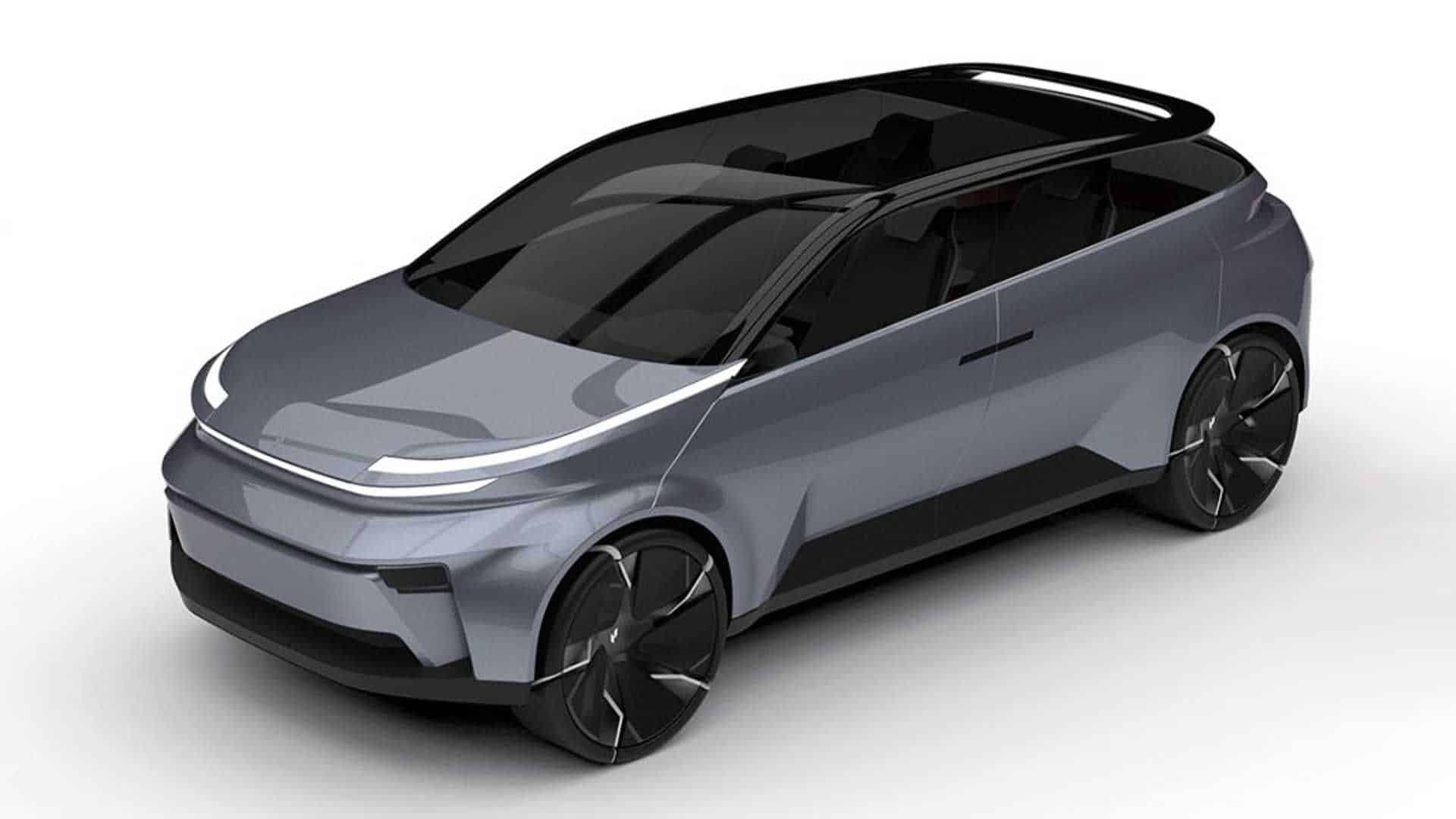 The City of Peachtree Corners has been selected as a main stop in the United States for Automotive Parts Manufacturers' Association (APMA) Project Arrow concept vehicle roadshow with a vehicle unveiling and demonstration.
APMA will be showcasing the Project Arrow Vehicle with a vehicle unveiling and demonstration along Peachtree Corners' smart city street of the future. It will be held Tuesday, April 11, 12noon-5 p.m., at Peachtree Corners City Hall, 310 Technology Parkway in Peachtree Corners.
APMA's Project Arrow is Canada's first zero emissions concept vehicle. Canada has not launched a global automaker in 100 years. APMA's Project Arrow has over 50 Canadian original equipment manufacturers (OEMs) technologies in the vehicle, showcasing the latest Canadian mobility technology.
This event also showcases the growing relationship between the Southeast United States and Canada for a mutual support of innovation, economic development and technology advancement. Multiple high-level representatives from Canada and Georgia government will be in attendance and available for interviews.
The event will include vehicle unveiling, demonstration, keynote and panel session with representatives from Georgia Power, Siemens, Georgia and Canadian government leaders and more. Representatives from companies including Bosch, T-Mobile, UPS, Accenture, Cisco and the Atlanta Metro Chamber will be in attendance.
For additional event information, visit curiositylabptc.com/projectarrow/.