Rojoli Provides Cloud and Managed IT Services with Strong Local Commitment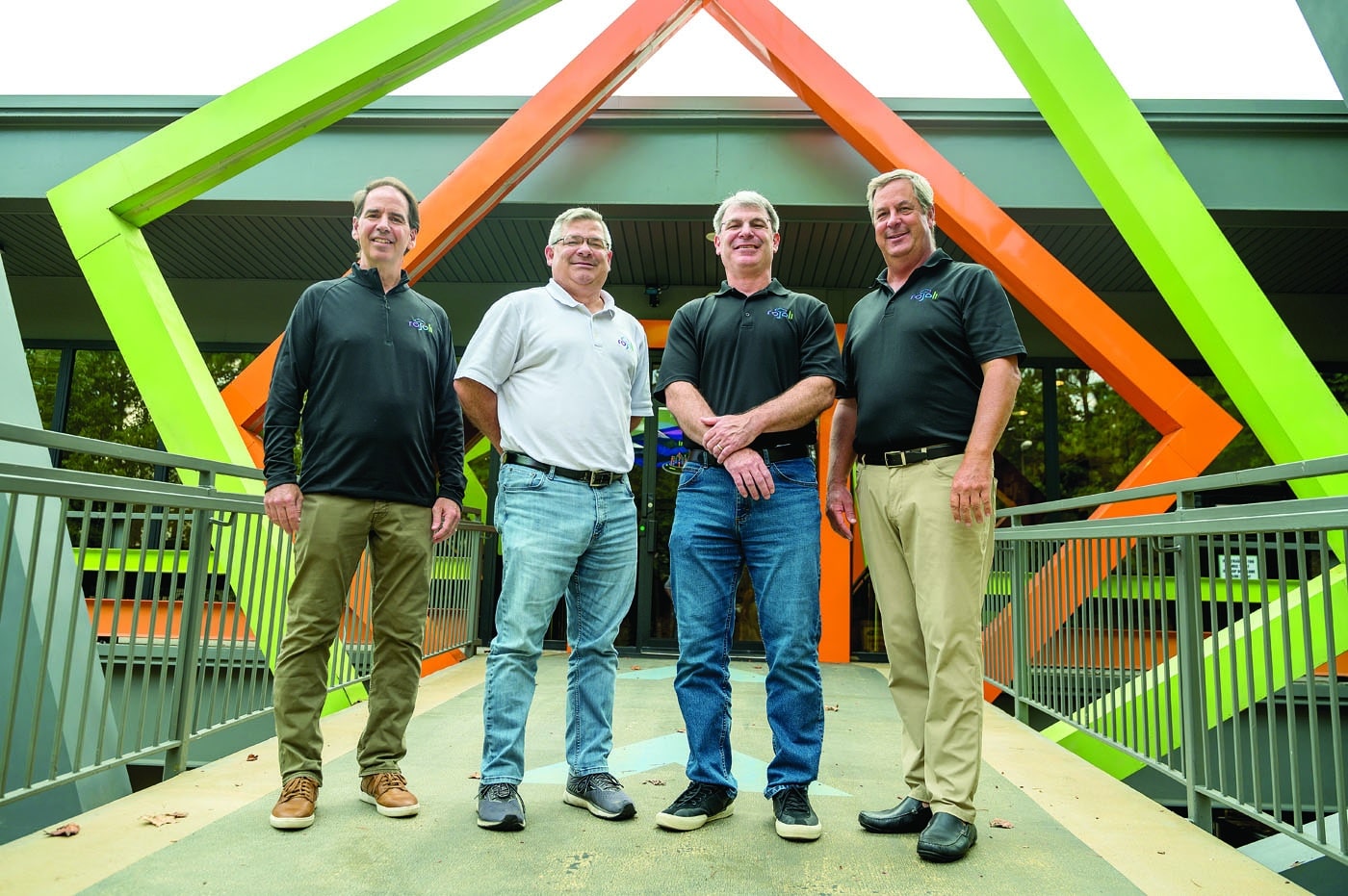 From his desk in the Rojoli Services, Inc. offices at the Curiosity Lab, Rojoli CEO Gentry Ganote can watch construction progress on more buildings to house self-driving cars.
To anyone familiar with Peachtree Corners and Technology Park — the city's sprawling 500-acre center for engineering and technology companies — the sight of an autonomous shuttle going down the road still sparks interest.
Along with Tech Park's 5G infrastructure and numerous prototypes for smart city devices, the shuttle is a symbol of the area's commitment to innovation and advancements in high-tech.
High-tech can improve people's lives and continue pushing the limits of what was previously thought possible.
And while Rojoli's work may not be as visible to someone walking down the street, it's no less impactful or important. A large number of small businesses in Peachtree Corners and beyond rely on it for cloud and IT services.
From burgeoning tech to established provider
In 2008, cloud computing was just beginning to take off. Amazon had only launched its cloud computing division, Amazon Web Services (AWS), two years earlier. Microsoft followed close behind in October 2008 with the launch of Azure.
Now, multibillion-dollar companies are responsible for the IT infrastructure powering large swathes of the internet.
Many industry experts were unsure if the services that companies like AWS and Azure sold — known as Infrastructure as a Service (IaaS) in tech-speak — would catch on in the mainstream. But to Ganote, this emerging market seemed like a good opportunity.
Ganote worked as the chief information officer (CIO) at the PGA Tour Superstore before getting into cloud computing.
During his time there, he and his team began implementing some infrastructure virtualization — one of the main technologies that makes cloud computing possible.
"I really felt that [cloud computing] was going to be big and take off. I had some colleagues that were in the IT field looking to host stuff, and I just thought that it was an opportunity," Ganote said. "I ended up starting with a couple of customers and started the hosting company in 2008. I was just one man for a year, year and a half."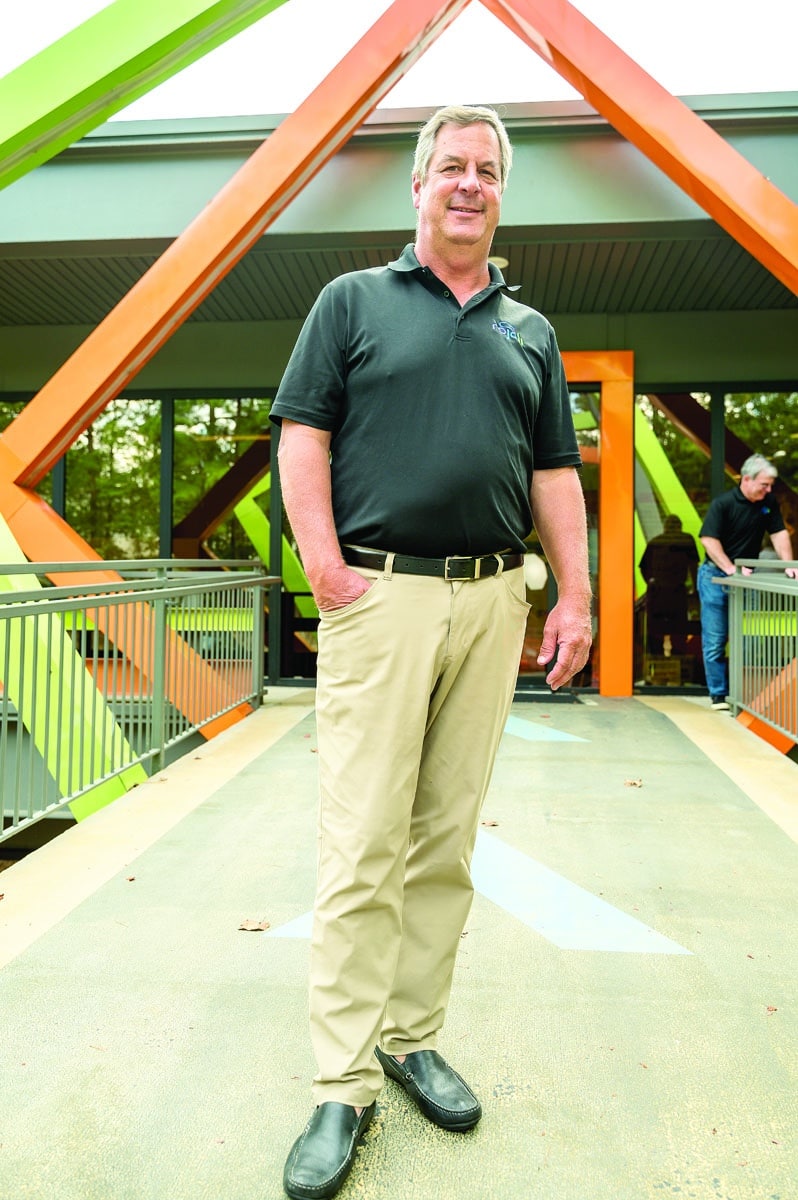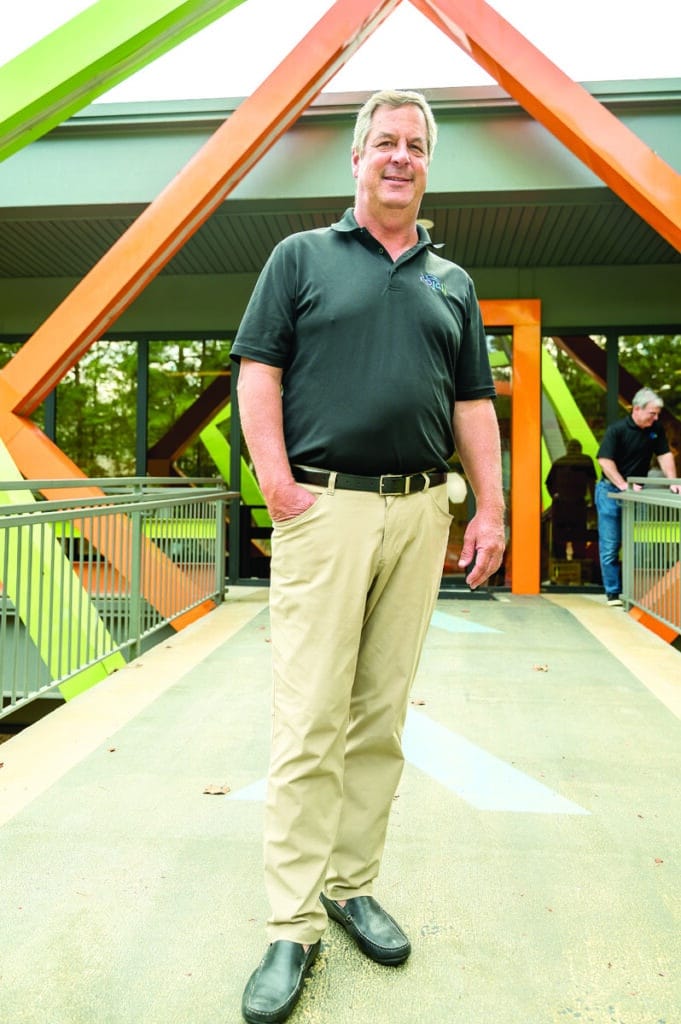 Over the next two years, Ganote steadily grew the business, going on to merge in 2010 with another local small business founded by Stan and Brad Allen.
Stan and Brad had some customers in need of IaaS and managed services, a type of outsourcing where a company hires a vendor like Rojoli to manage and monitor its IT network.
With the merger, Rojoli became a managed IT service provider (MSP) and cloud hosting company. The company took on bigger clients while continuing to serve the small business communities of Metro Atlanta and the state of Georgia.
In 2019, the company merged again. This time with a fellow Peachtree Corners-based company called Cloud AG, founded in 2013 by David Huseonica.
Today, Rojoli offers several services, from its original cloud hosting service to managed IT services to data backup and recovery as well as Microsoft 365 and Exchange implementation.
The company operates data centers in New York and Georgia, providing cloud and IT services to national companies in addition to many small businesses in the Peach State.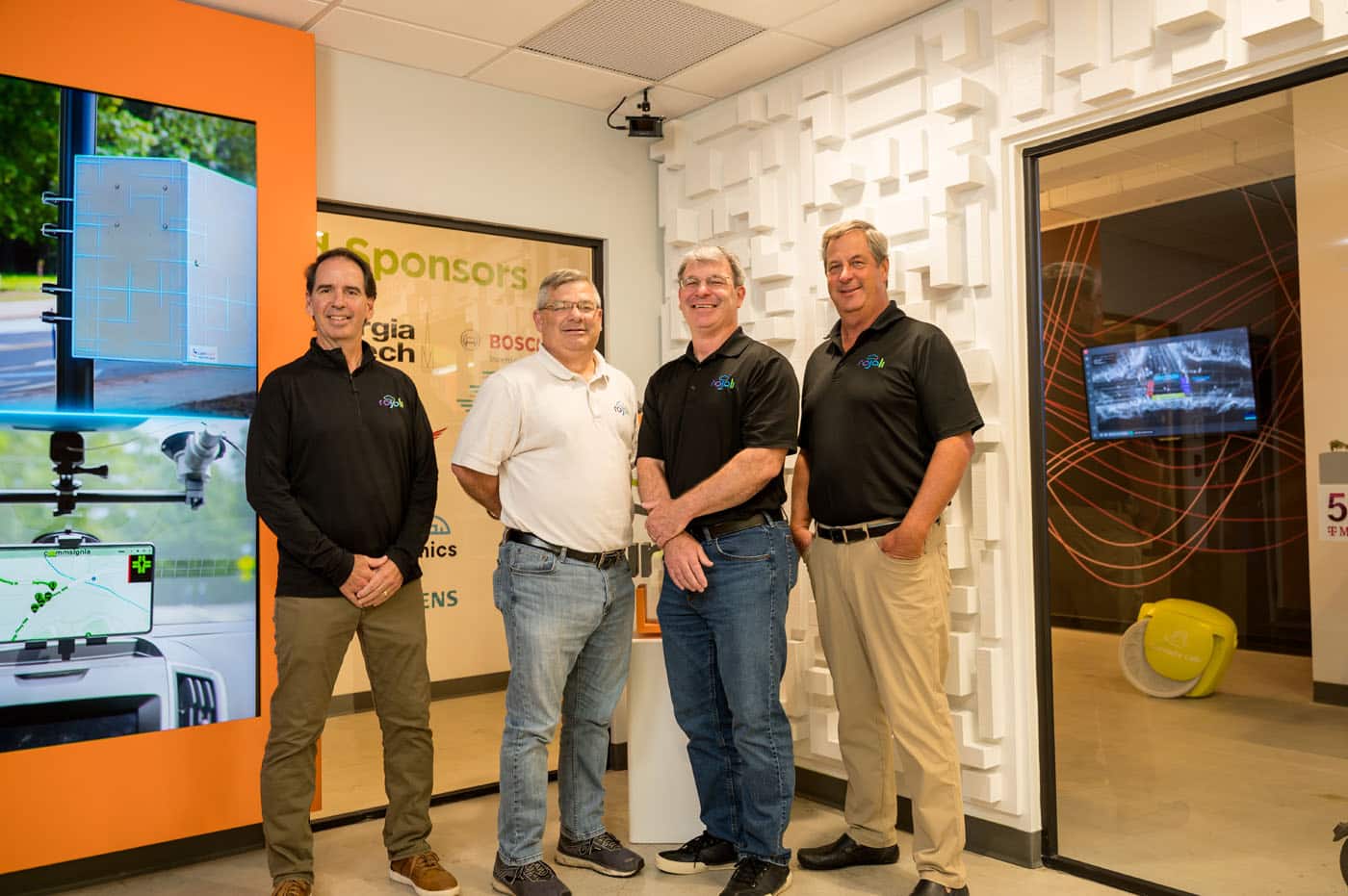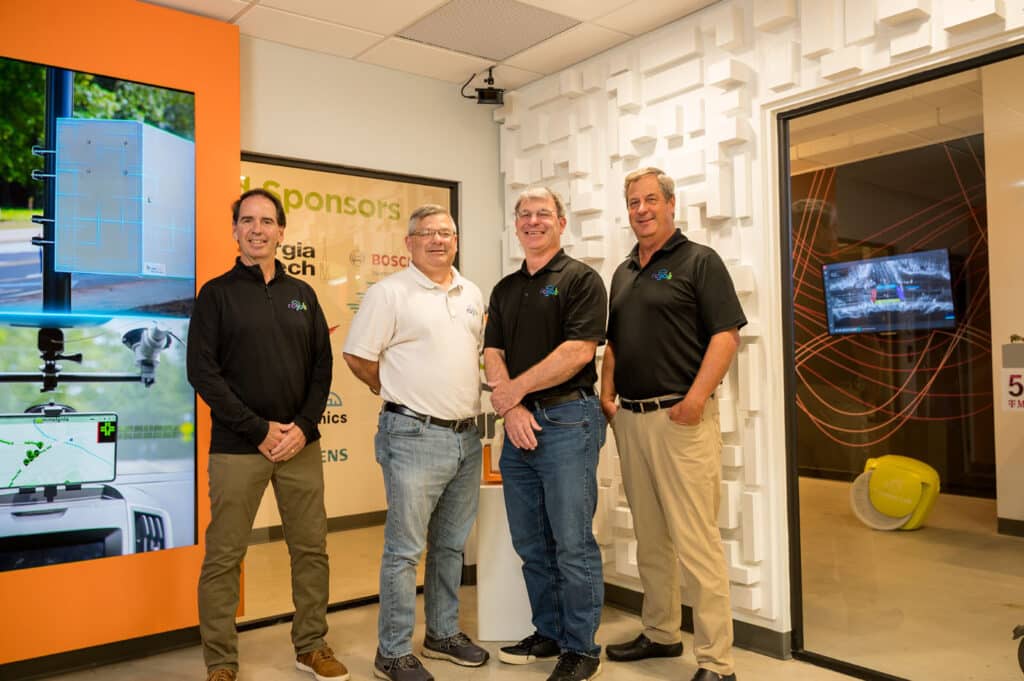 Local roots run deep
Rojoli originally started in downtown Norcross before moving to Technology Park's Curiosity Lab around 2015, but the company has deep ties to the area. Ganote himself went to Norcross High School before earning his bachelor's in computer science from the University of Georgia.
While a student at UGA, he got his first job as a software developer for a company based in Technology Park. Now, nearly 40 years later, Ganote is still happy to call Peachtree Corners home — both for him, his family and the business.
"I've had an affinity for this location," he said. "I grew up here, I went to Norcross High School. So for me, it's personal… I've been here for a long time, and I really appreciate the vibe and the whole area."
For Rojoli, it's especially important to be part of the Technology Park business community. Local real estate developer Paul Duke initially envisioned Peachtree Corners and Technology Park in the late 1960s as a close-knit community where people could live, work and play.
He also pictured it as a place to host technology companies to employ new engineering, technology and business graduates from Georgia Tech and UGA.
GE and Scientific Atlanta (now part of Cisco Systems) were some of the first businesses in the office park. It's only grown since then and includes a number of technology companies, not to mention one of the country's only roadways for autonomous vehicles.
There is also Curiosity Labs, a business accelerator for companies developing smart city technology. Tech Park has a rich history of technological innovation, and Ganote says it continues to change today.
"It's got a good atmosphere," he said. "There's always something going on."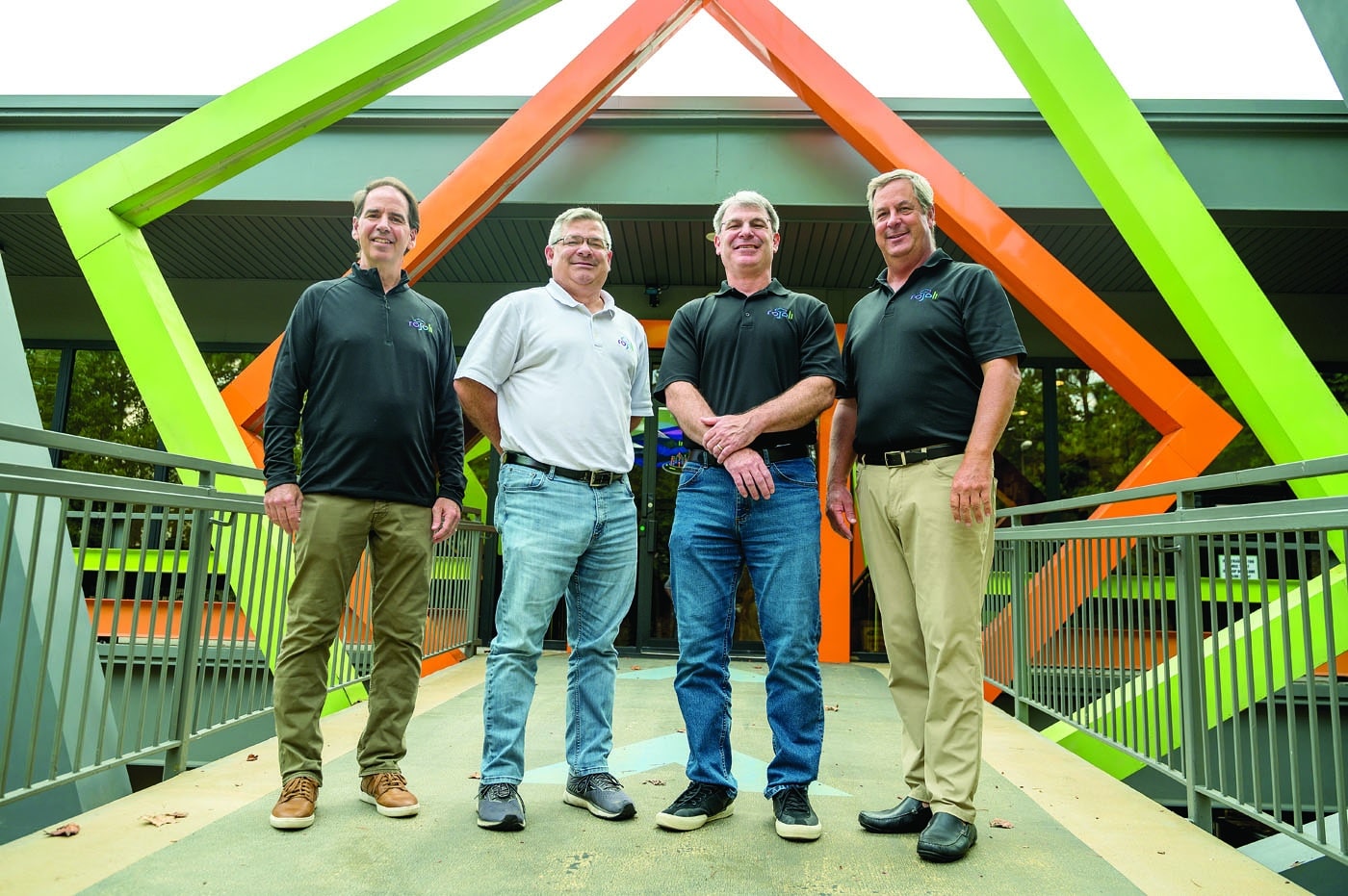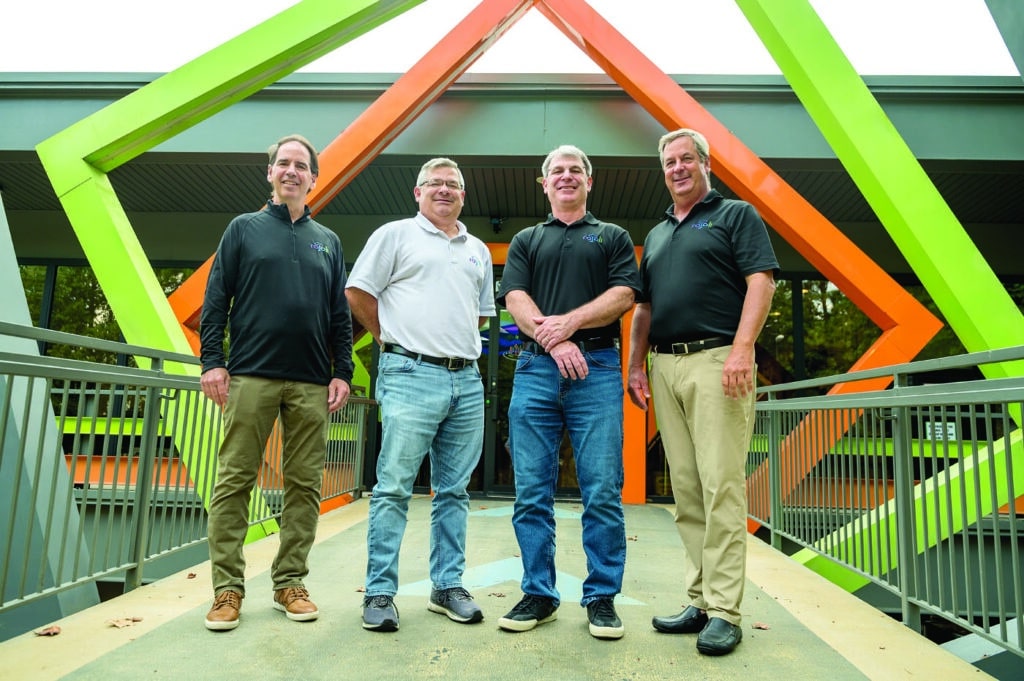 Aside from participation in a culture of progress and innovation, being in the area also helps Rojoli provide excellent service to its customers.
Ganote described Rojoli's cloud hosting business as "high-touch boutique hosting." He said it provides value to local businesses that need help removing some of the complexity of large cloud service providers like Microsoft Azure and AWS.
Having a local presence makes it easier for Rojoli to help local businesses that may be facing challenges associated with aging on-premises IT infrastructure.
Tech help and peace of mind
As systems age and become outdated, maintaining them can become increasingly difficult and costly for the businesses that rely on them.
Rojoli helps alleviate these pain points for small businesses by either managing on-premises systems or by providing cloud hosting, which generally offers lower costs and better reliability.
This is especially important, Ganote said, for companies with large remote workforces who rely on collaboration tools like Microsoft Teams and Zoom to stay connected.
"It makes a lot more sense to put [IT systems] into the cloud," Ganote said. "It's up 24/7, 365. The network connectivity is always on, so it provides a much more solid, secure and redundant system."
This is Rojoli's niche, and it's where Ganote sees the company continuing to expand in the years ahead.
Because of its unique relationship with the local business community, Rojoli can provide more of a boutique experience than might be found elsewhere or with more nationally focused MSPs and cloud providers.
Like buying from a local shop versus a big box retail chain, the difference for Rojoli is about relationships and providing a personalized touch.
This approach makes it a unique member of the local business community in Peachtree Corners and across the state.


Content supported by community-minded companies and organizations like Clearwave Fiber helps us produce editorially independent content. They are companies that underwrite us in additional ways beyond their print advertising.
Photos by George Hunter

Peachtree Corners Startup to Participate in Grow-NY Food and Ag Summit Pitch Competition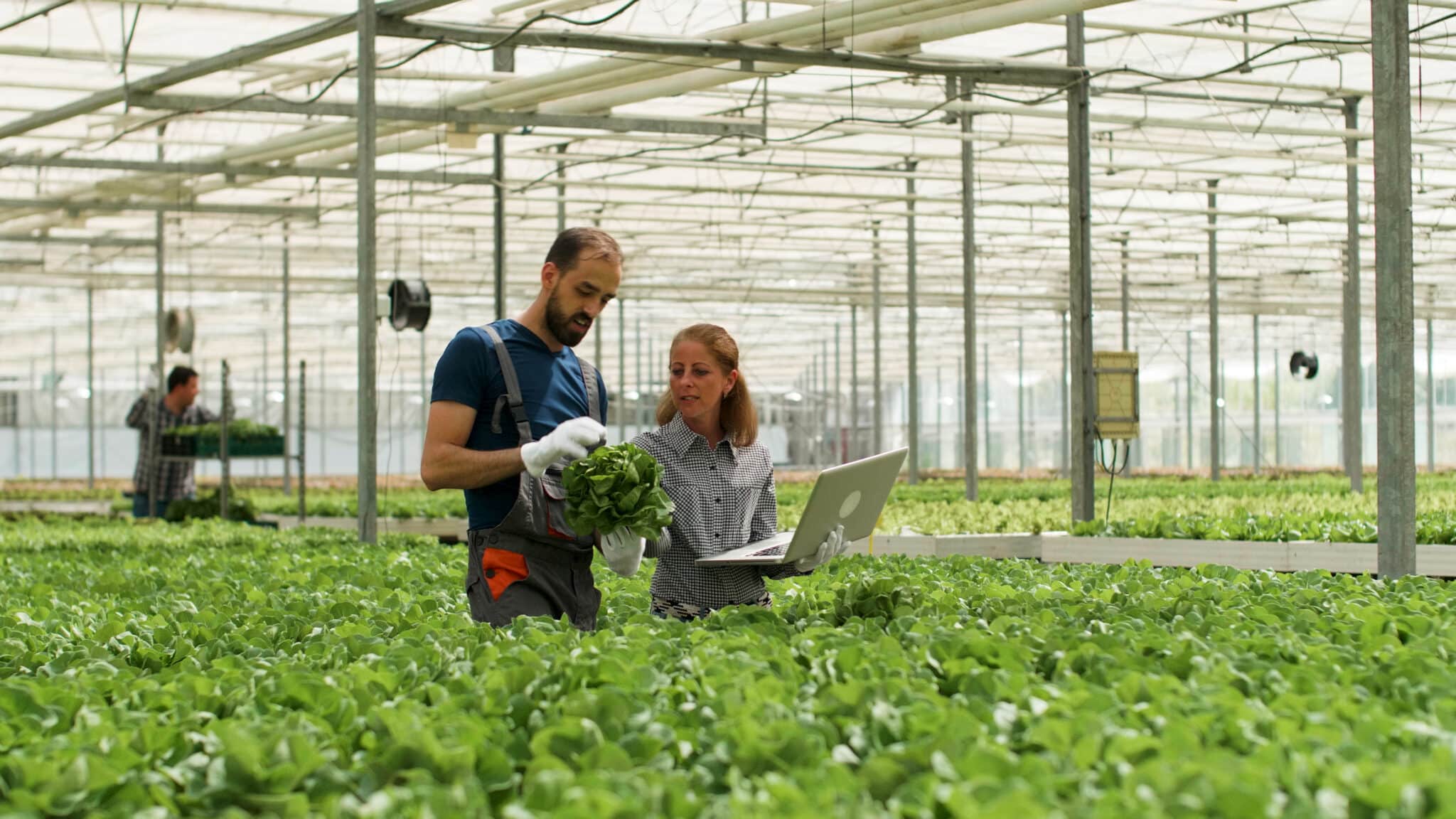 Grow-NY, the largest global food and agriculture business competition, will host its two-day Food & Ag Summit on Tuesday, Nov. 14, and Wednesday, Nov. 15, in Binghamton, New York.
Twenty startup companies worldwide, including Peachtree Corners-based Hypercell Technologies, will participate in a live pitch competition. Seven winners will be selected to receive a combined total of $3 million in prize money, including a top award of $1 million.
This year, 323 startups from around the world applied for the competition. The 20 finalists were selected in August and have since been matched with a mentor who will lead them through the business development phase of their startup plan.
During the live pitch, each finalist will receive 10 minutes to present their business plans, with the remaining 10 minutes set aside for questions from the panel of judges.
The Summit will feature an Ecosystem Expo and educational symposium, including thought-provoking panel discussions and fireside chats with industry leaders, startup founders and key players in food and agriculture.
The Summit is designed for startups, companies, investors, resource providers, researchers, entrepreneurs and students interested in food production, sustainability and environmental growth.
Attendees and finalists from the competition will have the opportunity to connect with fellow entrepreneurs, industry players, potential investors and other resource providers internationally, creating a space that fosters collaboration, adaptation and innovation.
The Symposium sessions will offer advice to startups while exploring the most significant issues facing our food systems, such as the benefits of digital agriculture on small farms, innovations in the dairy industry and the impact of climate-friendly technology systems.
"Through the Grow-NY Effect, upstate New York's food and farming community has made an impression on a global audience as an ecosystem committed to innovation, economic development, and resilient food systems," said Jenn Smith, Program Director, Grow-NY.
The awards ceremony will be held at 5:30 p.m. on Nov. 15 at the SUNY Broome Culinary & Event Center, during which the winners of the $1 million top prize, two $500,000 prizes, and four $250,000 prizes will be revealed.
Attendees have the option to participate in the Summit in person or virtually.
To register for the Summit and learn more about the competition and its finalists, visit grow-ny.com. The symposium sessions, which will occur on both days of the Grow-NY Summit in between the dynamic, live finalist pitches, can be viewed here.
Registration is now open. All-access in-person admission is $65 and $25 for students. Group discounts for school trips or community organizations are available, and no one will be turned away due to the inability to pay. The full pitch competition and symposium panels will also be broadcast live online, and virtual attendance is free of charge.

Deliveries May Soon Come from Driverless Carts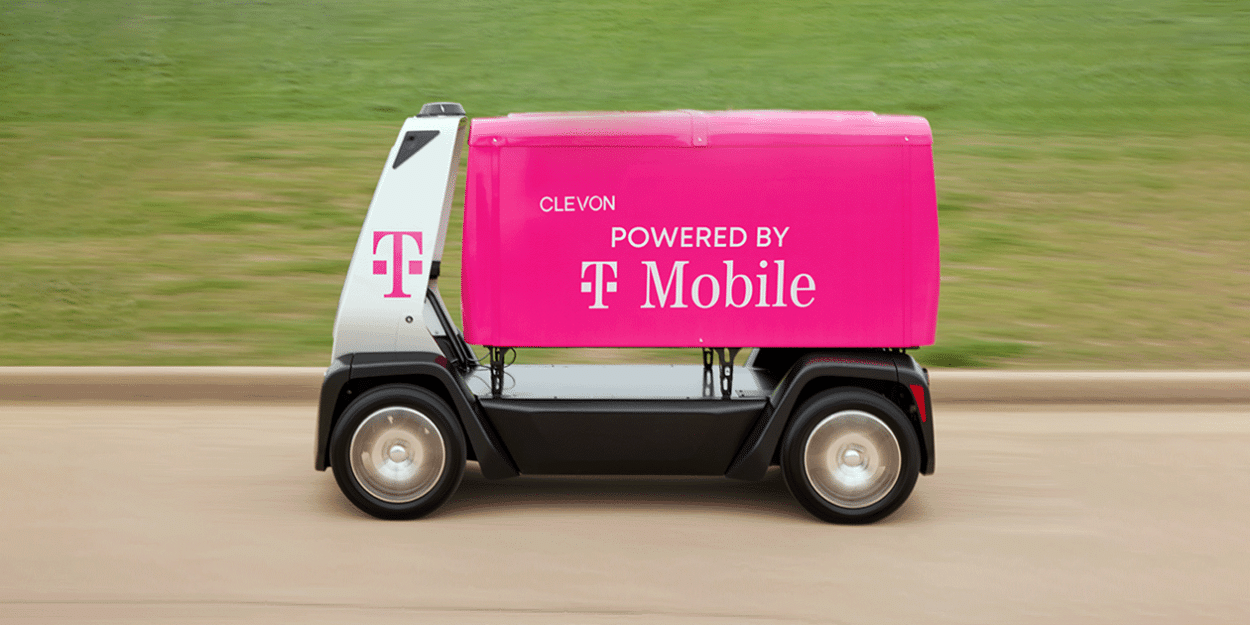 The City of Peachtree Corners, one of the nation's first smart cities powered by real-world connected infrastructure and 5G, recently announced that Clevon, a global autonomous delivery leader, is joining the city's Curiosity Lab ecosystem.
Clevon develops and manufactures autonomous robot carriers that make last-mile delivery more innovative, environmentally friendly and efficient. The company's autonomous robot carriers (ARCs), powered by T-Mobile connectivity, are designed to collect orders at warehouses, retail stores, dark stores and micro fulfillment centers. They then deliver those goods to people and businesses around the city, according to a press release.
"It was only fitting to bring our second major operation here in the United States to one of the most advanced smart city environments in the world at Peachtree Corners," said Sander Sebastian Agur, Clevon's chief executive officer in a press release.
"A future-forward environment like this — complete with city-owned smart infrastructure, T-Mobile's best-in-class network and opportunities to interact with connected vehicles and people and businesses — is invaluable to our continued efforts to optimize autonomous robot carrier operation, including how they will navigate through real-world situations," Agur continued.
City officials agreed that Clevon's partnership with Peachtree Corners is another fitting example of how Curiosity Lab is fulfilling its goal of growing technology, modernization and sustainability without costing local taxpayers anything.
Big step in delivery robot technology
Peachtree Corners Assistant City Manager Brandon Branham, who's also chief technology officer, said that most people only know about the small delivery robots that are currently on the market. They drive on the sidewalk and only go about three or four miles an hour.
"This is a big change from that. It's about the size of a golf cart. It is large and goes about 20 miles an hour. Its delivery range is further extended versus the traditional sidewalk robot," he explained.
Clevon's ARCs operate on U.S. public roadways and are purpose-built for delivering multiple shipments during a single trip, according to the company.
Although Peachtree Corners residents have seen many interesting inventions in recent years, this will be among that ones that aren't just in the infrastructure or in the background. They will be interacting with the technology firsthand.
"What they're testing here is integration into the network because they just made a partnership with T Mobile — how does the delivery service start to integrate with the network, the different areas of the network?" said Branham.
"Obviously, the Curiosity Labs environment can bring a lot for testing on the network because of the trees and the curves and the hills," he added. "That's why they brought it here to test versus some of the other T Mobile headquarters."
The goal is to first do that testing and then to start to integrate the actual delivery side of it. "We'll work with a couple of the local restaurants who will use the system to deliver food for event meetings and such," said Branham.
How it works
The autonomous vehicle is loaded with the delivery at site. It can carry up to six individual deliveries inside its box. When it reaches the destination, the recipient enters a code and retrieves the package, similar to a post office box or Amazon locker.
Although the concept appears perfect for large operations, it's scalable to small businesses as well. Clevon's fully electric ARCs have customizable configurations to fulfill a multitude of business needs and offer an efficient and timely customer delivery experience.
The robots can reduce failed deliveries, carbon emissions, cost of delivery per customer and stolen packages. Clevon brings a secure, on-demand and extremely energy-efficient delivery service that has proven itself in all-weather conditions on multiple continents.
There's currently one prototype in town, but Clevon has other locations with entire fleets. It may just be a matter of time before package delivery has a different face.
Clevon's U.S. headquarters is set in Fort Worth, Tex., and it operates in the Dallas-Fort Worth (DFW) region. Learn more at clevon.com, or through the company's social media pages on Flickr, LinkedIn and YouTube.

Second Annual Peachtree Corners Electric Car Show Happening in September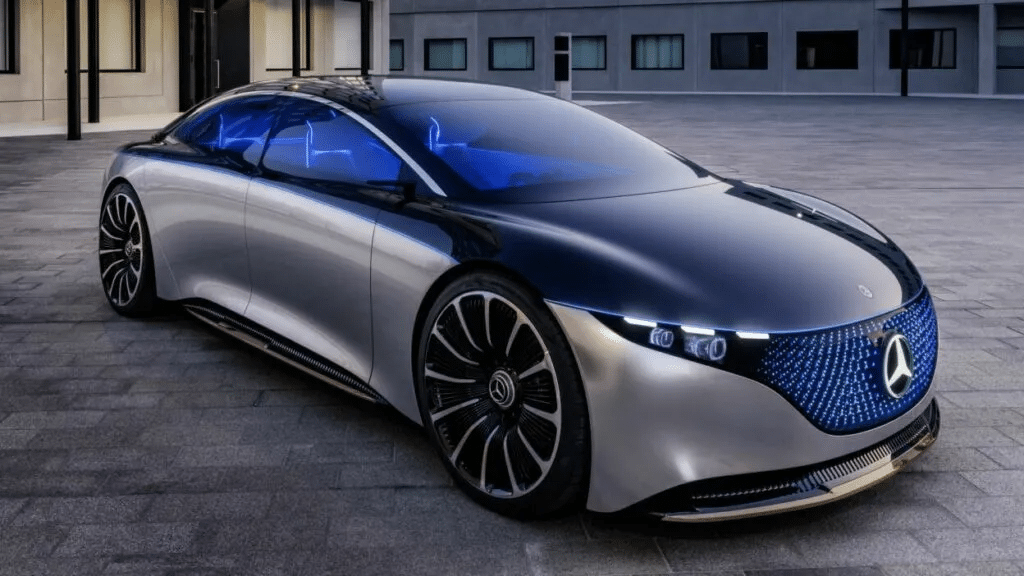 Electrify PTC is returning for National Drive Electric Week on Sept. 23 from 10:00 a.m. to 1:00 p.m. as part of the Peachtree Corners Festival.
Families, friends, and neighbors are invited to the second annual electrified car show, hosted by the City of Peachtree Corners in partnership with Siemens, Mercedes-Benz, Qwik Charge, Ford Motor Company, Jim Ellis Automotive Group, Georgia Power and more.
Guests will experience electric mobility firsthand and learn about the city's commitment to the sustainability of the Silicon Orchard, which includes the largest EV charging hub in metro Atlanta.
Electrify PTC will be located at 5051 Peachtree Corners Circle. Walk the parking lot to see the many electrified vehicles on display. There is no cost to attend.
If you own a unique or modified electric vehicle and want to display it at Electrify PTC, register here. Registration will close on September 21 at midnight and is limited.
Vehicles to be presented from Jim Ellis Automotive Group include:
Hyundai Ioniq
Genesis GV60
Cadillac Lyriq
Hummer EV
VW ID 4
Porsche Taycan
Audi Q8 eTron
Chevy Bolt
Ford Lightning
Ford Mach-E
Alfa Romeo Tonale
Rivian R1S