You Are Invited to Mayor's Annual State-of-City Address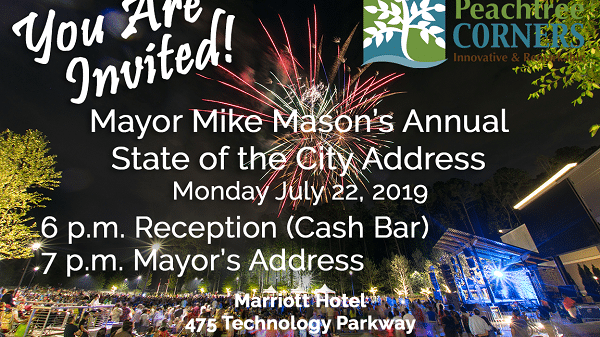 Mark your calendars and plan on attending Mayor Mason's annual State-of-the-City address on Monday, July 22, 2019, 6 p.m. – 9 p.m.at the Marriott Hotel, 475 Technology Parkway, Peachtree Corners, GA 30092. A reception with cash bar begins at 6 p.m. followed by the Mayor's address at 7 p.m.
Its been a short seven years since the city was incorporated as Gwinnett County's 16th city, yet there is little doubt that this young city has been on the move since it was officially founded July 1, 2012.
Mayor Mason is expected to highlight the city's progress — and offer a look ahead to the future of the county's largest city.
Early Voting for City Elections Start October 14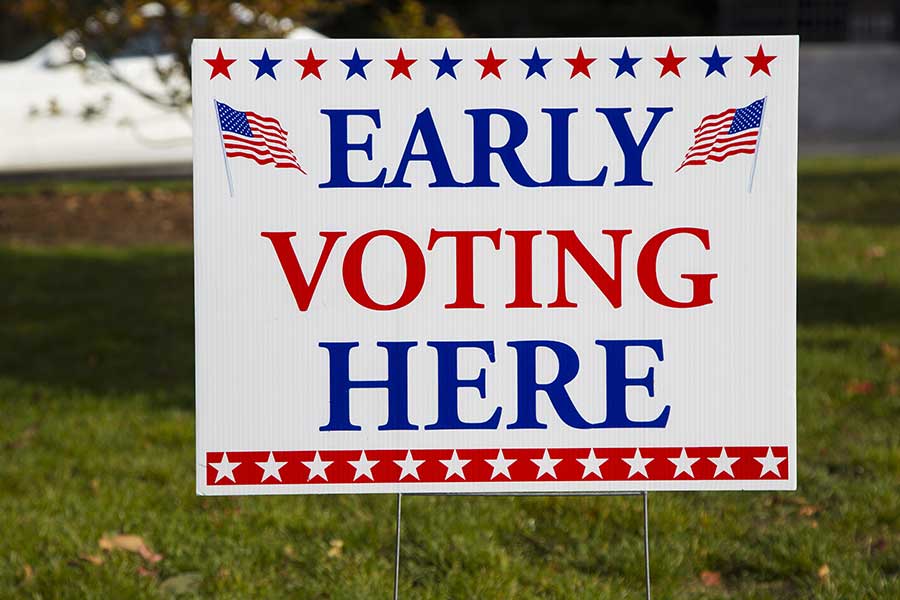 In-person voting begins Oct. 14 and closes Nov. 1, the Friday before Election Day. Voting will be available weekdays during City Hall regular business hours: 9:00 am to 4:00 pm. Proper identification must be supplied to cast a vote. No absentee/early voting is permitted by law the Monday before Election Day. For details see the Voter Information page.
---
Prime Lunchtime with Brian Johnson – Olli, Autonomous Vehicles, 5G and Smart City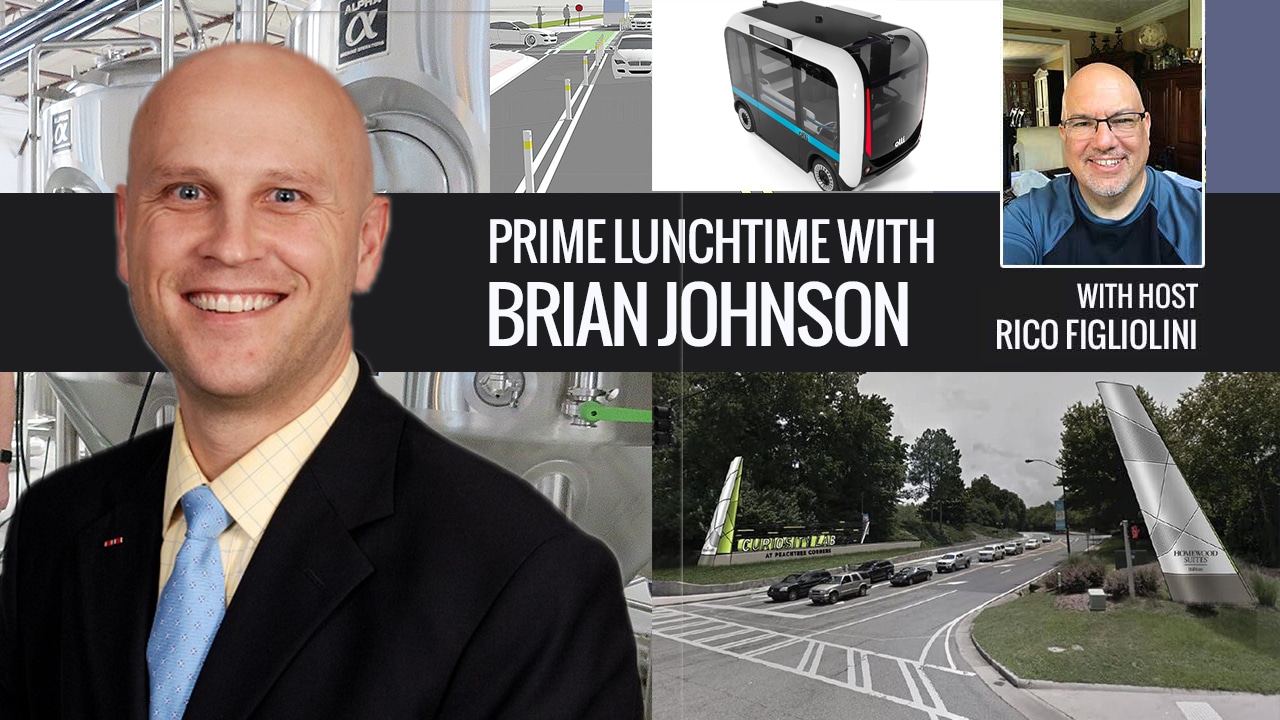 City's Driverless Shuttle Begins Service on Tuesday, Oct 1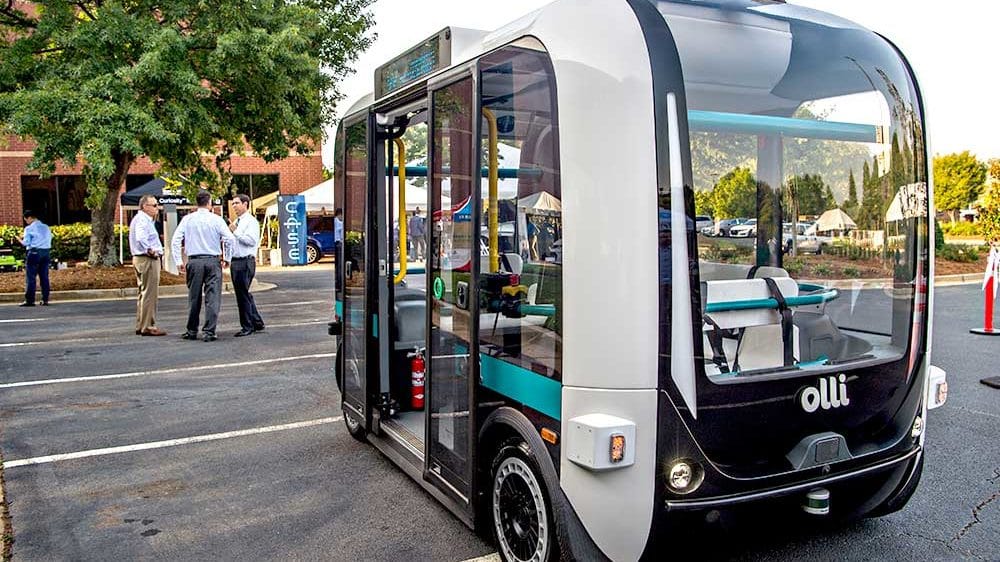 At 11 a.m. on Tuesday, Oct. 1, the city is hosting a Ride Olli event for the public. The public is invited to come to City Hall to ride the autonomous vehicle and learn about the new Olli driverless shuttles that will be running along the city's 1.5-mile intelligent mobility test track.
Olli is a 10-seat autonomous vehicle designed and built by Phoenix, Arizona-based Local Motors. The Curiosity Lab track runs the entire length of Technology Parkway, the main road that runs through Technology Park Atlanta.
The event takes place in front of City Hall and includes welcome remarks from Mayor Mike Mason, Councilmember Alex Wright, as well as comments from a Local Motors representative who will provide an overview of Olli and how it operates. The shuttle rides will begin after the opening remarks.
A little background on the test track: This the first test track in the entire country that offers real-world conditions. There are many tracks throughout the U.S. that offer testing opportunities for AV technology, but all are in a controlled environment.
Curiosity Lab is set along a city-owned street, Technology Parkway, which so offers the opportunity to interact with people and vehicles going about their daily businesses. The track offers fully operational 5G, 1G of dedicated fiber, DSRC units, video surveillance, smart poles, and a 25,000 square foot technology incubator.
The incubator space is located at 147 Technology Parkway and offers a network operations center for the track. The goal of the technology incubator is to help IoT Mobility and Smart City early startup companies to grow and scale.
Representatives from Local Motors will be on hand to answer questions and provide additional information. The event is expected to last 45 minutes to 1 hour.
After the launch on Tuesday, two driverless shuttles will operate Monday – Friday from 10 a.m. – 6 p.m. along the city's test track. The shuttle rides are free and open to the public.