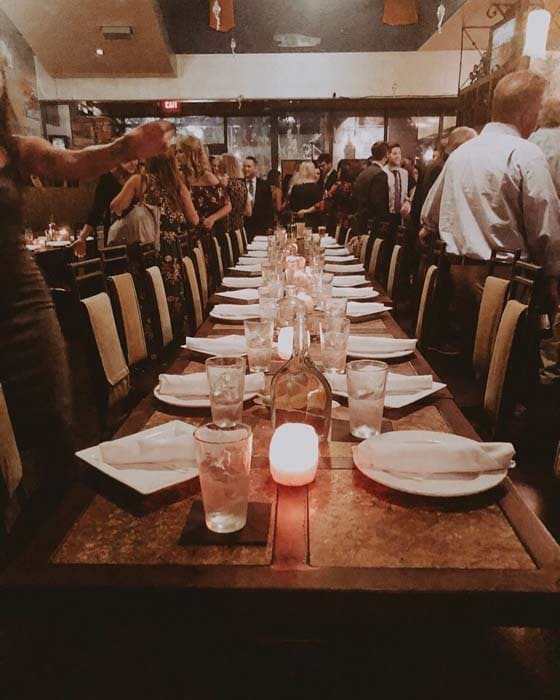 One of Fourteen included in Our Great Spaces for Your Corporate & Holiday Events
Ten Bistro
5005 Peachtree Parkway #820
Peachtree Corners 30092
770-375-8330
tenlocalflavors.com
Ten Bistro is the vision of Owner and Chef Jesse Kauffman who initially spent a long time on the corporate side of the restaurant business. Much of his formation included eight weeks of training in the kitchen, at each new restaurant that he managed.
He comes from a family of foodies; his mother was always very focused on organic, healthy foods, and his grandfather was a life-long baker. He rolled into the restaurant business very naturally.
When this attractive space became available in his community, he jumped at the chance to open his own, and just like that, Kauffman became both a Peachtree Corners resident and restauranteur. Although he didn't realize it at the time, he decided on a brilliant way to get the neighborhood to rally behind him.
He put out the word to the 10 major subdivisions in Peachtree Corners, soliciting favorite recipes from his neighbors. "There's always that one person known for their white chicken chili at the tennis team party," chuckled Kauffman. So in a genuine attempt to find out what his fellow citizens would enjoy eating, his initial menu emerged, complete with the names of the neighbors who had volunteered them and the subdivisions they hailed from.
"So that's where the "10" came from. And Bistro, just because a bistro has everything from French onion soup, to a good fresh fish, to filet mignon, and good organic salads. So that's Ten Bistro!"
The Ten Bistro Noël
Both corporate and family gatherings on the smaller side, which do not necessarily require a private event space, are welcome in the restaurant. If a private function is a requirement, buyout of the restaurant is always an option.
The best number for a party size here is 50 or less—50 would take-up the whole restaurant. They've had parties of up to 65, with some guests spilling over onto the patio, but you can't always count on the weather.
Owner and Chef Jesse Kauffman
How About a Holiday Party with Ten Bistro?
Great news! Kauffman and his team do provide off-site catering for 10-150 people. Call the restaurant to discuss your vision and Ten Bistro can come to you!
For a group reserving the whole restaurant, they'll start off with either passed around appetizers, or set them up on the bar. Envision brie wrapped in puff pastry with pineapple chili marmalade, asparagus fries, pitta and hummus, vegetable crudités, and bruschetta toast points.
Once guests are seated two choices of salad are offered; either Caesar or the House Salad.
Entrees can be served one of two ways; family-style, with guests being served from platters brought out by servers or plated in advance and brought out. For family-style, "servers come out with large platters of truffle mashed potatoes, green beans, and asparagus, and serve everybody. Then we come out with 3 different proteins and everybody can have all of them, like salmon, steak, and chicken. So, you get a nice full plate that we keep serving until people are full," explained Kauffman.
Alternatively, you may develop a menu from which guests will be able to choose one of three entrees if the party is large. If the party is 20 or smaller, guests can have a choice of up to five entrees. "That's where we can include vegan, vegetarian, seafood, chicken, steak, for a nice broad coverage. Then we just plate it, and bring it out," offered Kauffman.
Desserts are the grand finale of either aforementioned scenario. 
Dietary restrictions can be accommodated here. Whether you're a vegetarian, or you're avoiding gluten, or dairy. Meals can be easily made per your request. Because everything is made to order, any undesired ingredients can be easily left off.
Kauffman has always had his finger on the pulse of every food decision at the restaurant. For the past seven years he's shifted his focus from shaking hands and kissing babies in the front of the house to the kitchen even more so. There's a reason the "boutiquey" restaurant is often buzzing.
Artwork from local artists adorns the walls of this eclectic establishment. If you should find a piece that speaks to you, they're for sale – all proceeds go to the artists who created them.
Book it!
Any day is a good day to host a party at Ten Bistro. Kauffman recommends scheduling your holiday season event one month in advance.
From Sunday through Thursday, the group would have to spend $4,000 to rent the whole restaurant. This includes an open bar and a four-course meal.
The buyout price for Friday and Saturday is $5k, including a four-course menu, an open bar, tax and gratuity.
Daytime parties that take place on Saturday or Sunday can be done for much less: $20 per person, with a 20-person minimum.
For smaller groups of 15 to 25 that don't need to rent the whole space for a private venue, it's from $15 to $20 per person for lunch groups. For three course dinners, it's $27 per person, alcohol would not be included. It would be billed separately.
To book your holiday fête or soirée at Ten Bistro, call Owner and Chef Jesse Kauffman at 770-375-8330.
Disclaimer: Pricing is meant as a guide and is subject to change, please check with the individual facilities directly.
Cinnaholic bakery to open 3rd Atlanta area location in Peachtree Corners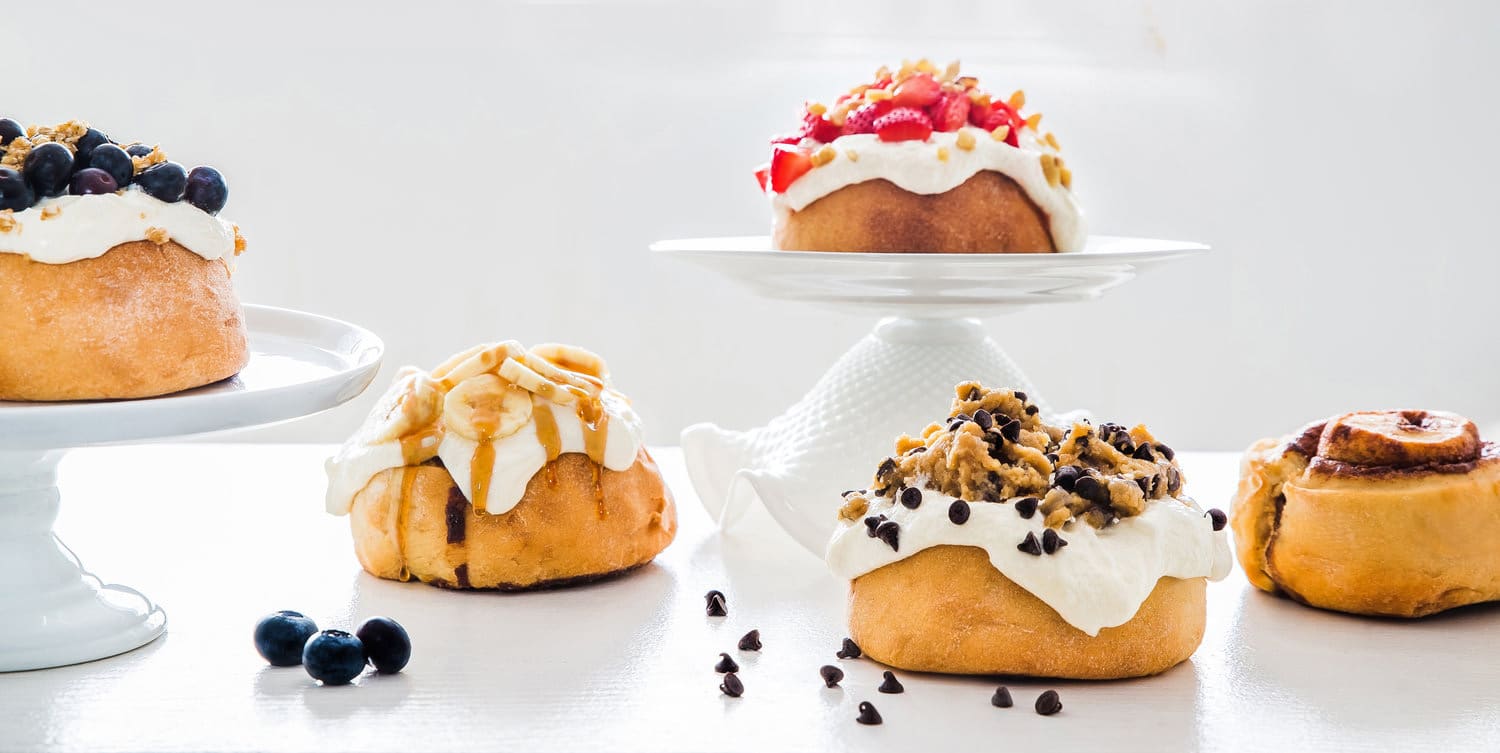 Cinnaholic, the gourmet cinnamon bun bakery franchise, plans to open a new location on Peachtree Parkway in mid-September after Labor day (or perhaps later into August depending on health concerns). Replacing Soho Gifts, this will be the third Cinnaholic location to open in the Atlanta area as reported at WhatNowAtlanta. One is already located in Dunwoody (recently debuted) and one in Edgewood.
There's no slowing down the sweet roll of Cinnaholic bakery. Not even the pandemic can sour this decadent craze. The brand has sparked a nationwide love affair with gourmet cinnamon rolls as only Cinnaholic can. In the last three months, the bakery, acclaimed for serving innovative plant-based cinnamon roll creations, set single-day sales records across its franchise system, introduced a series of new technology-based innovations, and inked deals to add more than a handful of new locations in key U.S. markets.
"When the pandemic hit we battened down the hatches and focused on two big priorities – making it as easy as possible for our new and longtime fans to enjoy Cinnaholic and supporting our franchisees with even more revenue-driving opportunities than they've had in the past," said Spencer Reid, president of Cinnaholic. "As a result, many of our franchisees have thrived during this unprecedented time. Plus, it just goes to show that our products truly resonate with customers and brand is here to stay."
The brand has opened six franchise locations since January in new markets including Charlotte, San Antonio, Raleigh, NC; Gaithersburg, Maryland and two in the Chicago area, bringing its total location count to 40 units.
Plus, Cinnaholic projects a strong growth trajectory with newly signed agreements in Atlanta, Tampa, Chicago, Dallas, Nashville and Coral Springs, FL. With 20 locations under construction and nine others anticipated to start buildouts this year, Cinnaholic is on track to reach 60 locations by the end of 2020.
The economic slowdown did not deter Cinnaholic franchisees from building new locations. Not one of the stores already in construction phases have halted plans, and all others set to start construction in 2020 are moving forward.
"While many business owners have had to put their dreams on hold, we are refusing to do so," said Alex Loper, owner of the Cinnaholic location soon to open in McKinney, Texas. "The persistent communication and support from our corporate team has kept us on schedule. And, when we look at the proven success that other locations have shown, there is no doubt that continuing to move ahead is the right thing to do."
To preserve sales nationwide, Cinnaholic phased in a new, technology-advanced online pick-up and third-party delivery ordering platform. The impact of the refreshed online ordering system was felt immediately with average ticket sales increasing by 30 percent for pick-ups and 40 percent for delivery.
"When we were ordered to close, I was worried that my sales would drastically decrease. But, with the new online ordering system and third-party delivery relationships, our orders have not stopped," said Shanntel Hobbensiefken, owner of Cinnaholic in Gilbert, Arizona. "With our easy, no-contact curbside pick-up, serving customers has been seamless."
Cinnaholic has set itself apart as a "better-for-you" option exclusively using plant-based ingredients without sacrificing taste. Its variety of frosting and topping options make each customer experience truly unique, appealing to sweet-toothed dessert lovers across North America. The brand also provides catering services, serving sweet treats for events large and small from birthday or office parties to baby showers and weddings. Customers can expect nothing less than the highest quality ingredients, as the plant-based bakery franchise was founded upon a commitment that all ingredients must be animal-free and free of dairy, lactose, eggs and cholesterol.
In addition to low startup costs and manageable operations, franchise owners are provided extensive corporate training as well as real estate, construction, operations, marketing and grand opening support, making for a truly sweet franchise opportunity. This high performing business model has made Cinnaholic a highly sought-after franchise brand.
For more information on Cinnaholic, cinnaholic.com.
Source:
Cinnaholic Press Release
Local Ingredients from Georgia Grown To Go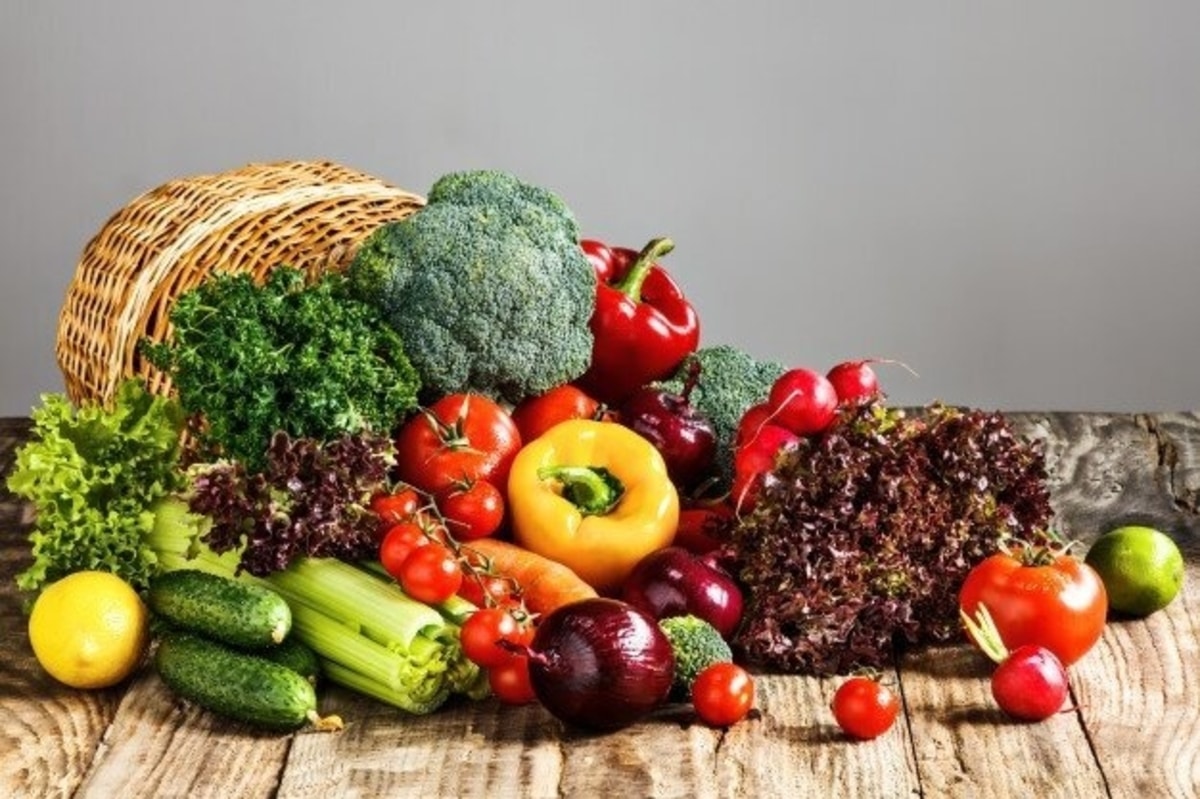 Now is your chance to stock up on fresh, local produce and meat before your Independence Day cookout. Residents can pre-order boxes of produce from local farmers for a reduced rate online at GeorgiaGrownToGo.com. The next event is Tuesday, June 30, 3-7 PM, at 4780 Hugh Howell Road, Tucker, GA.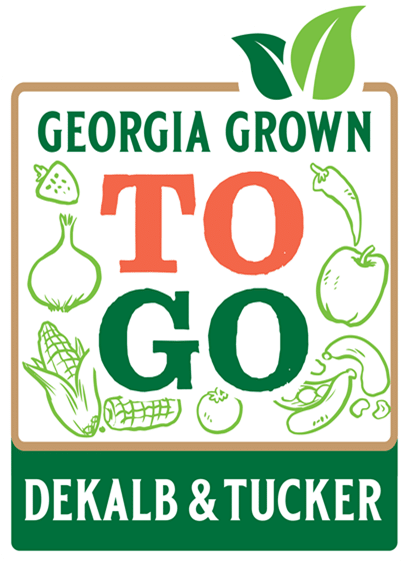 The Georgia Grown baskets will feature these fresh items: Zucchini, Yellow Squash, Bell Peppers, Cucumbers, 2lb of Vidalia Onions, Sweet Corn, Eggplant, Cantaloupe, 1lb of Jalapeno
Other items available for purchase include watermelons and boxes of beef, chicken, sweet corn, peaches, mushrooms and Vidalia onions. Whether you're grilling out or staying in for the holiday, you can support local farmers with these fresh choices.
Orders will be available for contactless pickup at the event site, and a limited supply of items will be available for same day purchase on a first-come, first-served basis. Contactless payment options, cash, credit and debit cards will be accepted. Residents can also support their community by donating a box to a neighbor or local charity.
The last event before this one was hosted in Gwinnett County at Coolray Field Thursday, June 25. Georgia Grown, an initiative of the Georgia Department of Agriculture, partnered with Gwinnett County Government, Live Healthy Gwinnett, the Gwinnett Stripers and Explore Gwinnett to host the event.
"It is because of the great support from our community leaders that our Georgia Grown To Go events have been so widely successful," said Georgia Agriculture Commissioner Gary W. Black. "We are honored to once again team up with the great folks in Gwinnett County to not only help bridge the gap between our farmers and consumers, but to also expand the offerings to include melons, protein and value added Georgia Grown products just in time for the upcoming holiday."
To learn more and place an order for upcoming events, visit GeorgiaGrownToGo.com.
Source: Press Release by Georgia Grown
The New 'Baked Kitchen' Food Truck Serves Safely Throughout Peachtree Corners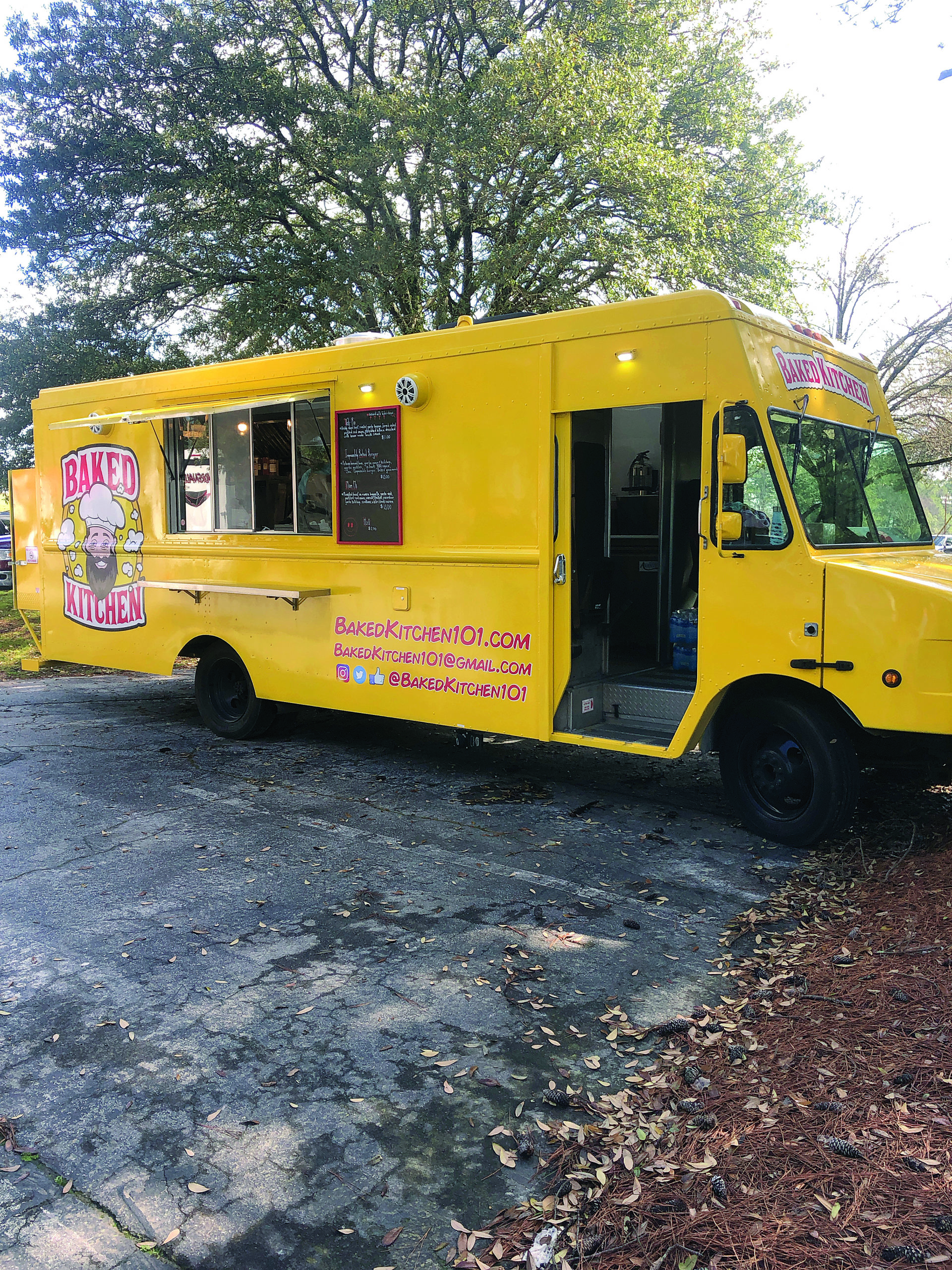 Take a bite out of something different from Baked Kitchen! Their eclectic international menu travels your taste buds, with flavorful wraps, sandwiches and desserts. The Katzef family owners have called Peachtree Corners home for 26 years. In January 2020 they invested in a food truck and started operating their business February 2020.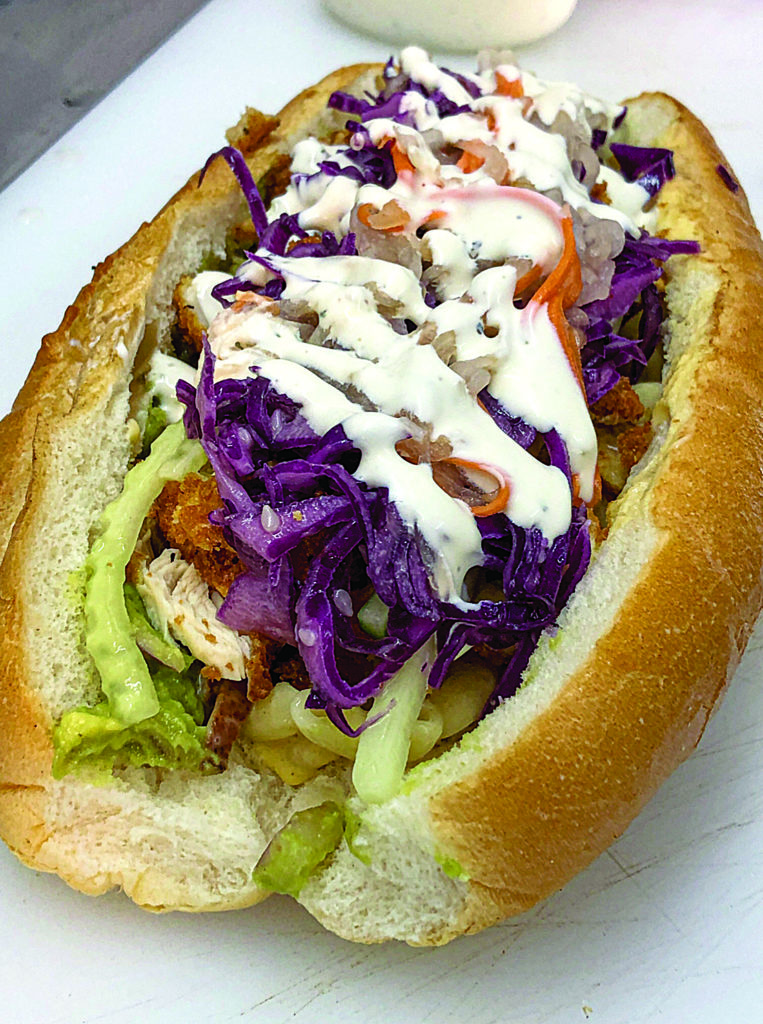 Marketing Manager Nikki Katzef had the calendar booked for events, breweries and festivals for the next few months. Then COVID-19 hit. The family came up with a plan to reach out to subdivisions and apartment complexes to offer online ordering and curbside pickup. Chef Allan Katzef cooked up a menu and Baked Kitchen was once again on the move. To find out where the food truck will be next, check out their Facebook page at facebook.com/BakedKitchen101. ■