City Extends Deadline for Businesses to Renew Business Licenses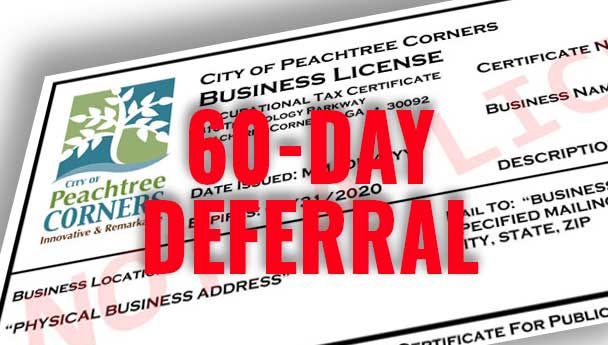 Since the outbreak of the coronavirus began, the City has endeavored to find the best balance between providing service at City Hall to its residents and the business community. After considering the continued spread of the coronavirus in the metro area, the decision was recently made to close City Hall to the public. 
Until further notice, Peachtree Corners City Hall will not be open during regular business hours. However, you may request in-person meetings by appointment. The staff is also available by telephone and email during regular City Hall hours (9 a.m. – 4 p.m.)
The staff telephone numbers and email addresses are located on the city's website, www.peachtreecornersga.gov. Use the "Contact Us" link at the top of the homepage to access contact information. Use the filter to access by department.
Understanding that this may cause a hardship on many companies' ability to renew their business license, the Mayor and Council are extending the deadline for renewals until May 31, 2020.
During this time, the City strongly encourages businesses to renew their licenses online at: https://cityofpeachtreecornersga.governmentwindow.com/start.html or by mail. 
The City is temporarily waiving the $5.00 eCheck fee and reducing the processing fee from 5% to 2.5% when using a credit card. If you have questions regarding renewals, please send an email to businesslicenses@peachtreecornersga.gov or call 678-691-1208 to speak with the City's business license officer.
Keep things clean at Buff City Soap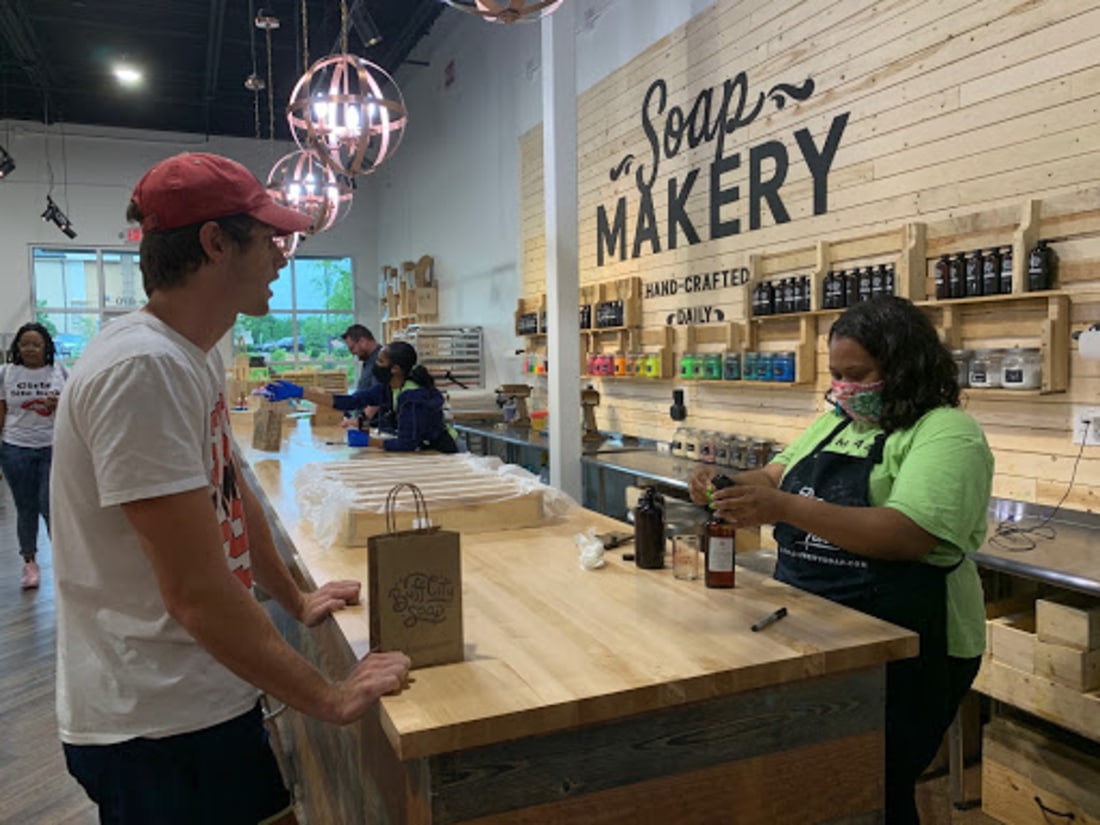 Along with many other new great shops and stores, Buff City Soap, located in Peachtree Corners Town Center is definitely worth checking out with friends and family. The company was started back in 2013 after founder Brad Kellum realized that the ingredients found in many body care products on the market were harmful and irritating to the skin. So, he set out on a mission to create high-quality, handcrafted, great smelling products for people to enjoy.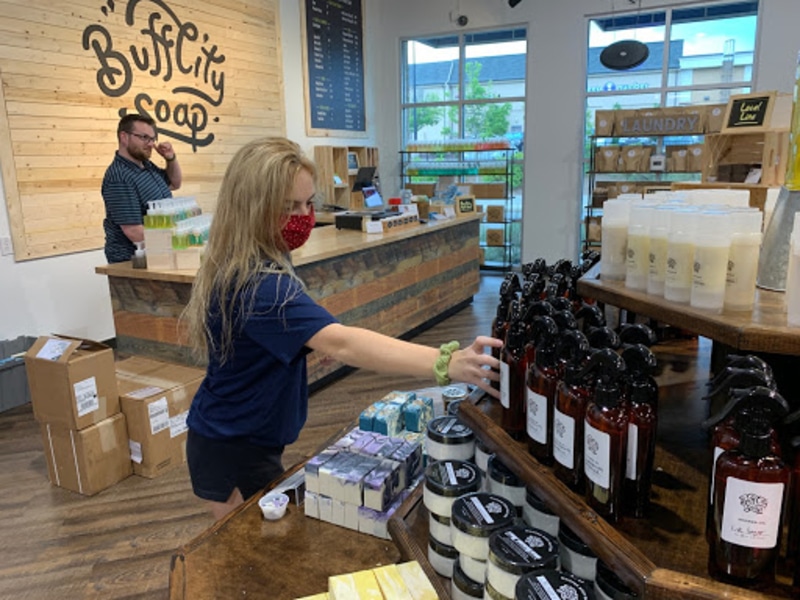 They have products ranging from bath and shower soaps, beard and face care, to laundry soaps available in almost any scent you could dream of. Amazingly, all Buff City Soap products are manufactured and packaged at the store they are sold so you can see exactly what is going into the products going on your body. As an added bonus, the staff and management at the Town Center location are friendly, personable, and eager to show you what's going on behind the scenes as they make their great products.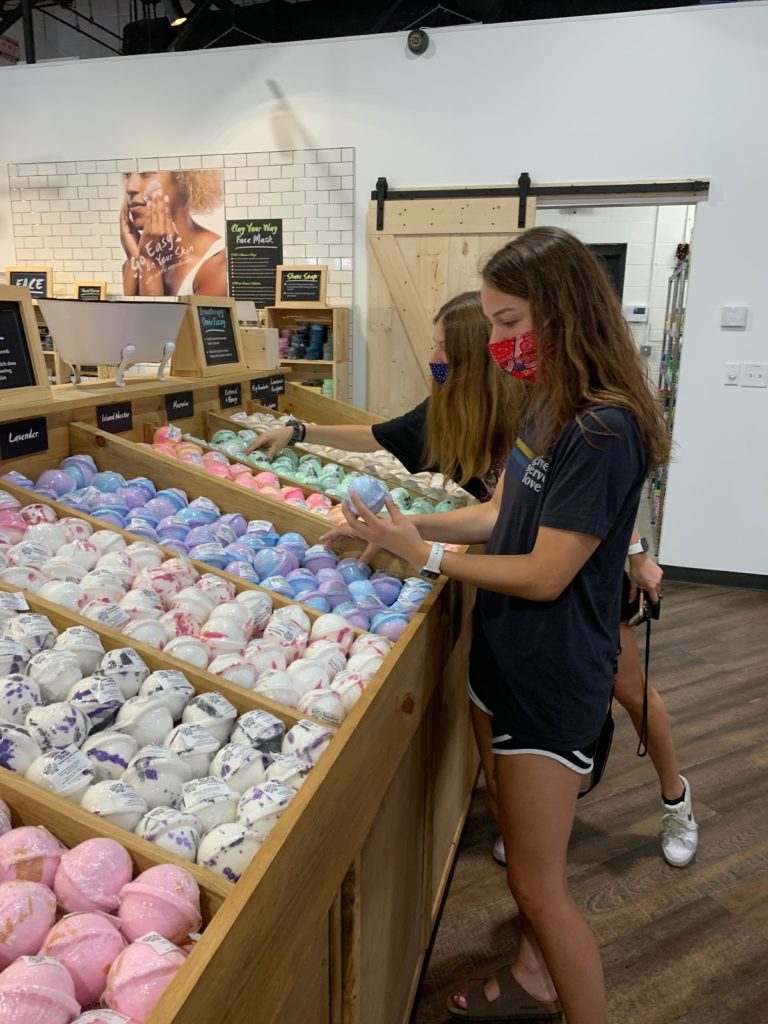 3 Upcoming Curiosity Lab Events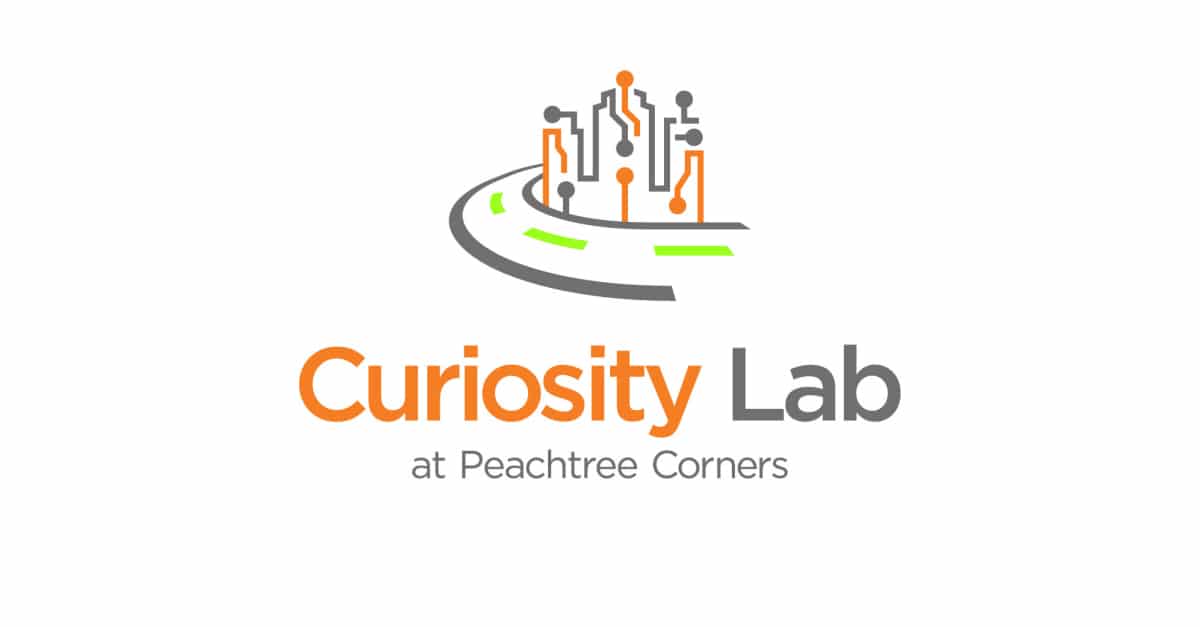 Curiosity Lab at Peachtree Corners is a publicly funded living lab designed to provide a real-world test environment to advance next-generation intelligent mobility and smart city technology. Experience the innovation for yourself at one or more of these upcoming events.
Smart Mobility

June 25 – 12:00-1:30 PM EST – Fun, interactive event designed to bring founders and corporate leaders in Smart City, IoT and Mobility together with civic leaders for a "dinner table" style small discussion. https://tinyurl.com/CIVICCL
Cybersecurity and Smart Cities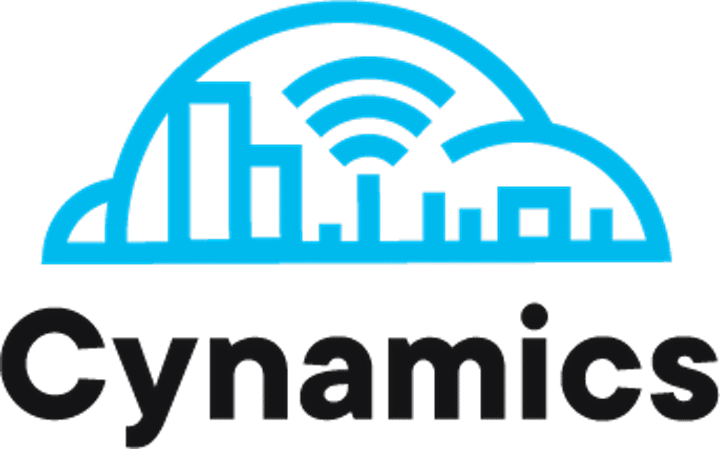 June 30 – 12:00-1:00 PM EST – Cynamics.AI is a Curiosity Lab member and expert in cybersecurity. They will walk us through trends, including what's happening in the era of COVID19, and strategies for founders in Smart City, IoT or Mobility or civic leaders. https://tinyurl.com/CynamicsCL
Women Who Code

July 7th – 6:00-8:00PM EST – Women Who Code Atlanta (WWCA) has 4,000+ members. Curiosity Lab will partner with WWCA for an evening to help founders seeking talent pair with experienced technologists specifically interested in startups. https://tinyurl.com/WWCACL
Buff City Soap Opens Second Georgia Store in Peachtree Corners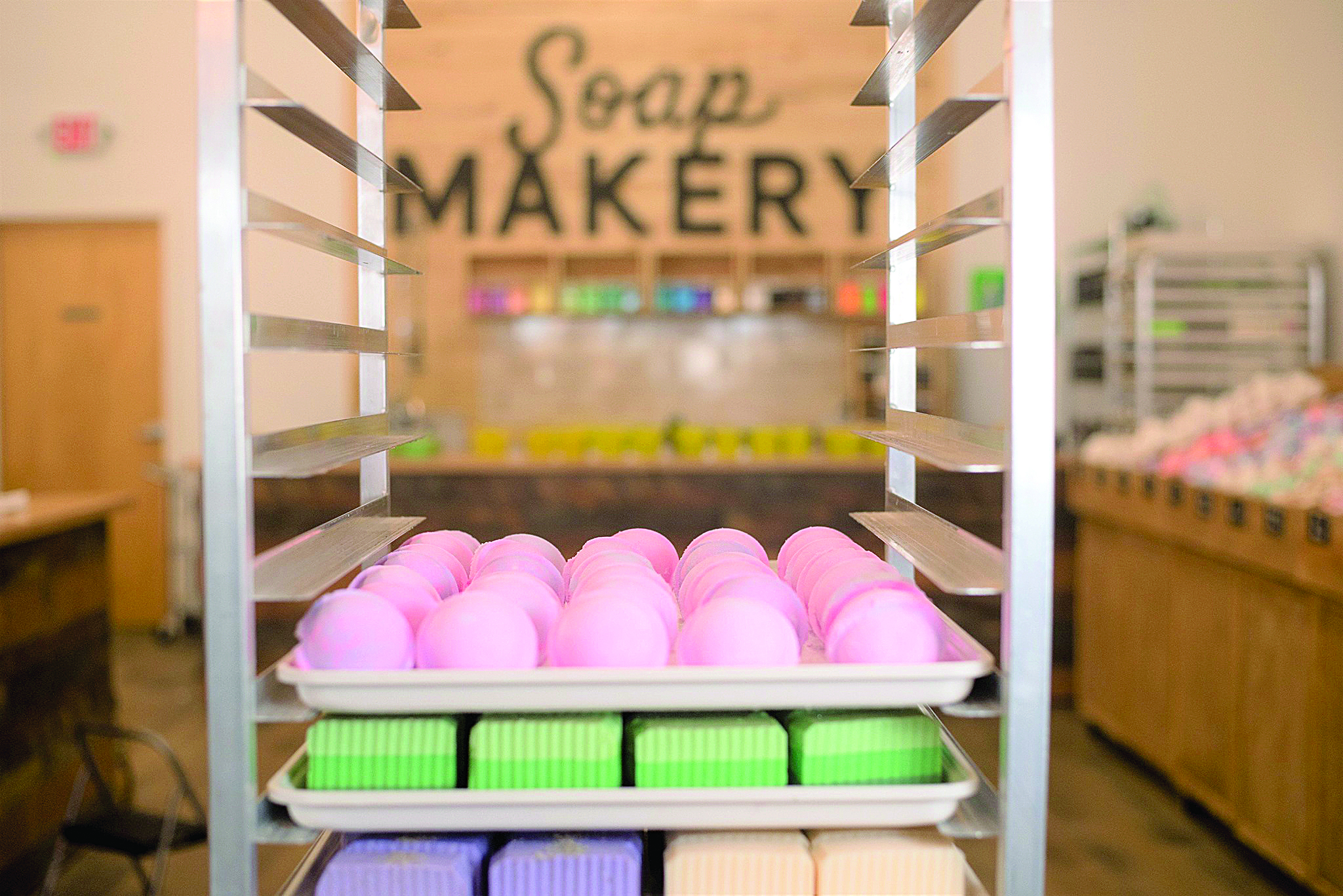 Peachtree Corners is getting its own Soap Makery. Buff City Soap — the brand known for its fresh, handcrafted soaps made daily in-store by local Makers — opened its second Georgia store, just weeks after opening its first. The new store opened in Peachtree Corners on May 2.
Each Buff City Soap store offers more than 25 unique and customizable scents across dozens of handcrafted soap products, including its famous soap bars, bath bombs, foaming hand soap and even laundry soap.
The new shop is owned and operated by husband-and-wife duo Matt and Leslie Taylor.
Previously, Matt served with the Memphis Fire Department for nine years. During his time at the Fire Department Academy, he met Brad Kellum, the co-founder of Buff City Soap.
Once Brad started Buff City Soap, Matt began using the products and fell in love with them. Matt currently serves as a Lieutenant at the Atoka Fire Department just outside Memphis. No stranger to serving the public herself, Leslie has spent the last 13 years as a pediatric nurse at a local hospital.
"After watching Buff City Soap grow from the ground up and being faithful customers for the last seven years, we knew it was time to get involved with the brand," said Leslie. "We cannot wait to help grow Buff City Soap's presence in Georgia, and we are confident that the Peachtree Corners community will absolutely love our array of assorted handcrafted products."
Buff City Soap recently created a new soap called "Birthday Song," which gets its name from the Centers for Disease Control's recommendation of singing the "Happy Birthday Song" to yourself twice while washing your hands with warm water to safely clean your hands. For each bar of Birthday Song Soap that is sold, Buff City Soap is donating $1 to local and national COVID-19 relief efforts.
Due to the pandemic, the store is ensuring that it has products available for the community, so the new location is offering curbside pickup and online ordering, with transition to the in-store experience as it is deemed safe in order to maintain the health and welfare of the staff and customers.
Buff City Soap is located at 5215 Town Center Blvd, Suite 670 in Peachtree Corners; 678-381-9964; buffcitysoap.com. ■