Peachtree Station Community: A multi-part series on communities in Peachtree Corners

The largest community in Peachtree Corners boasts 717 homes and a stunning Swim and Tennis Club. With everything going on in the world right now, a strong sense of community has probably become the most important way to get through this. When all we have is to be at home surrounded by our neighbors, they have grown to become an extended part of our family.
Residents of the Peachtree Station community are longing for the days when they could gather for their many events at the Swim and Tennis Club, enjoy the pool on a hot summer's day or catch up at Atlanta Bread Company. It won't be long now, but for the time being, all they have is each other. And with neighbors like these, it's easy to get through these difficult times.
A Place to Call Home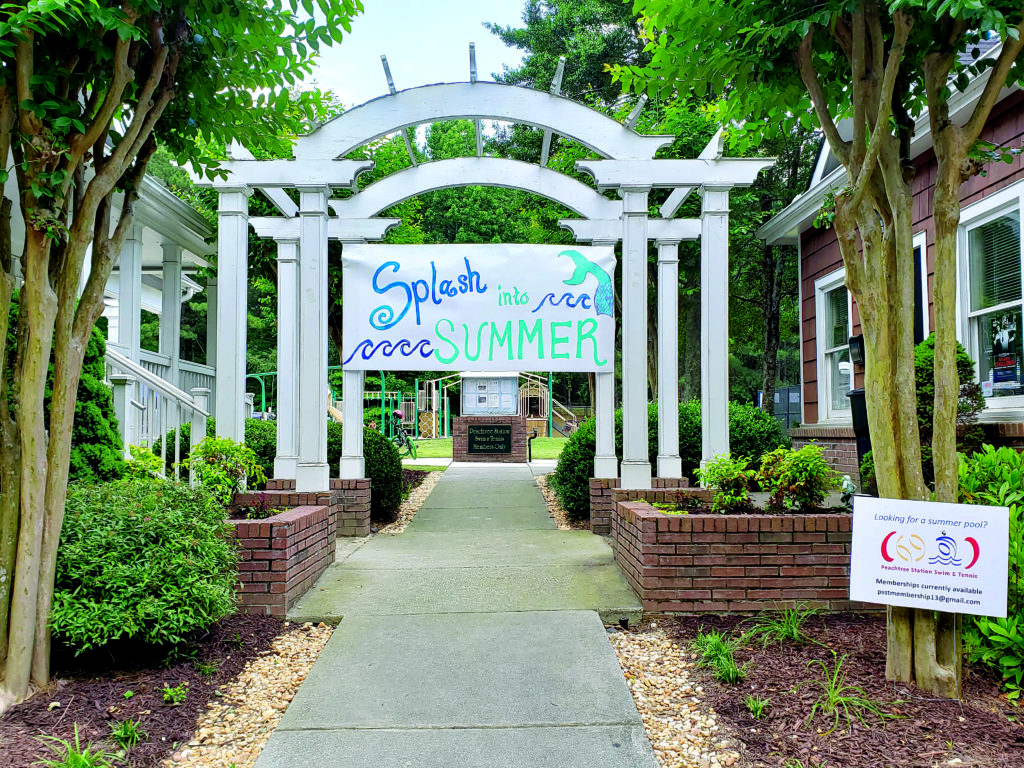 "Home" is the best word to describe this community, according to Judy Griggs, reminding us of modern-day Judy Garland. A Navy brat, she moved over 21 times before finally deciding there was no place like Peachtree Station. She and her family moved to the community in 1982 and haven't moved again since.
Now Griggs is the president of the non-mandatory HOA which about 65% of the community belongs to. They service the entrances which now adorn the names of the 2020 class graduates, as well as host Spring or Halloween parties for the kids. They also provide "welcome baskets" to new residents.
Not only are the residents pampered from the moment they turn the key in the lock, but they also have the advantages of being part of a "COPS" neighborhood. Peachtree Station has a special partnership with the local authorities to keep an open line of communication and keep the neighborhood safe. They also have a "Block Captain" system where a volunteer from each block will look out for about 7-9 neighbors on their street.
"One of the things that makes Peachtree Station special is the civic leaders we have living in our community," Griggs boasts. The residents are actively involved in the rezoning that has taken place in Peachtree Corners over the past 30 years, including the establishment of Simpsonwood Park.
Griggs recalls how the neighborhood was a construction zone when they moved in in the 80s, and that each cul-de-sac can be traced back to the community's humble roots of belonging to the Medlock's farm.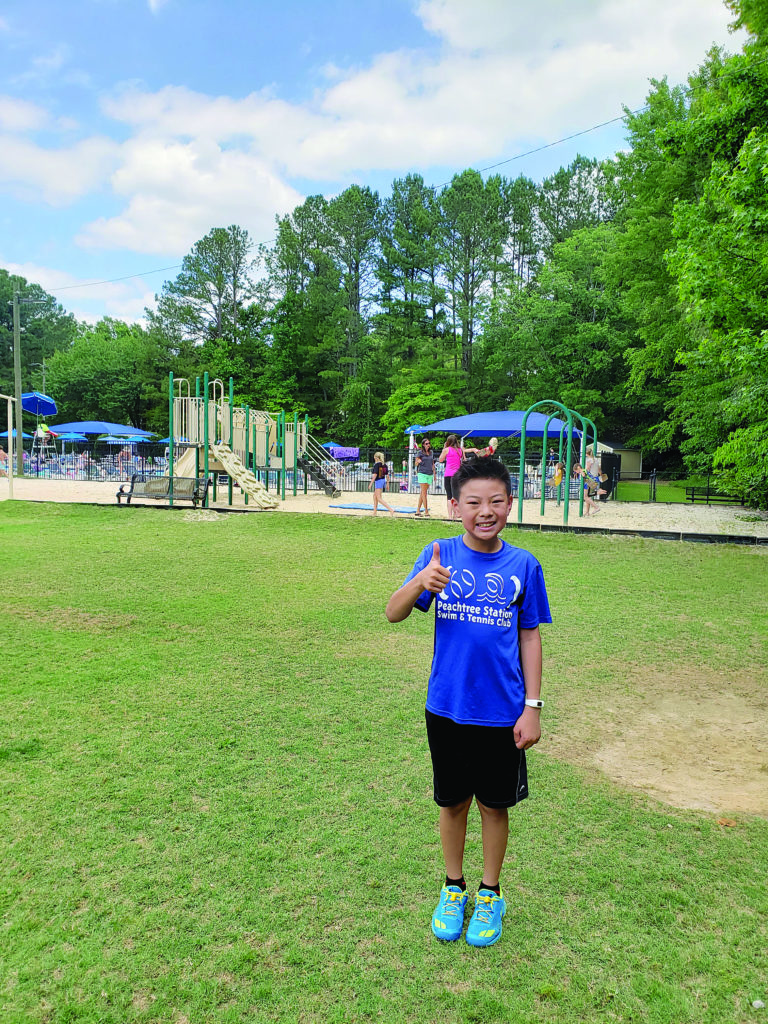 Growing with the Neighborhood
Weare Gratwick, who moved into Peachtree Station in the 90s, recalls a different scene moving in. "The neighborhood didn't look much different than it does now, just shorter trees. But there was a mixture of folks who were original to the neighborhood, and transplants from other states."
Gratwick had a 10-month-old when he moved into Peachtree Station, and he followed the clubs and organizations of his children all the way up to a City Council seat. First, he coached baseball in Chastain Park, and soon became heavily involved in Norcross baseball. He became President of the Norcross baseball league in 2003, as well as serve as treasurer for the Soccer Club.
By the time he became a part of the Peachtree Corners Civic Association, all of the kids he watched grow up were now the same adults who asked him to run for City Council. He recalls that even the teenager who babysat his children was now grown up and living in Peachtree Station herself.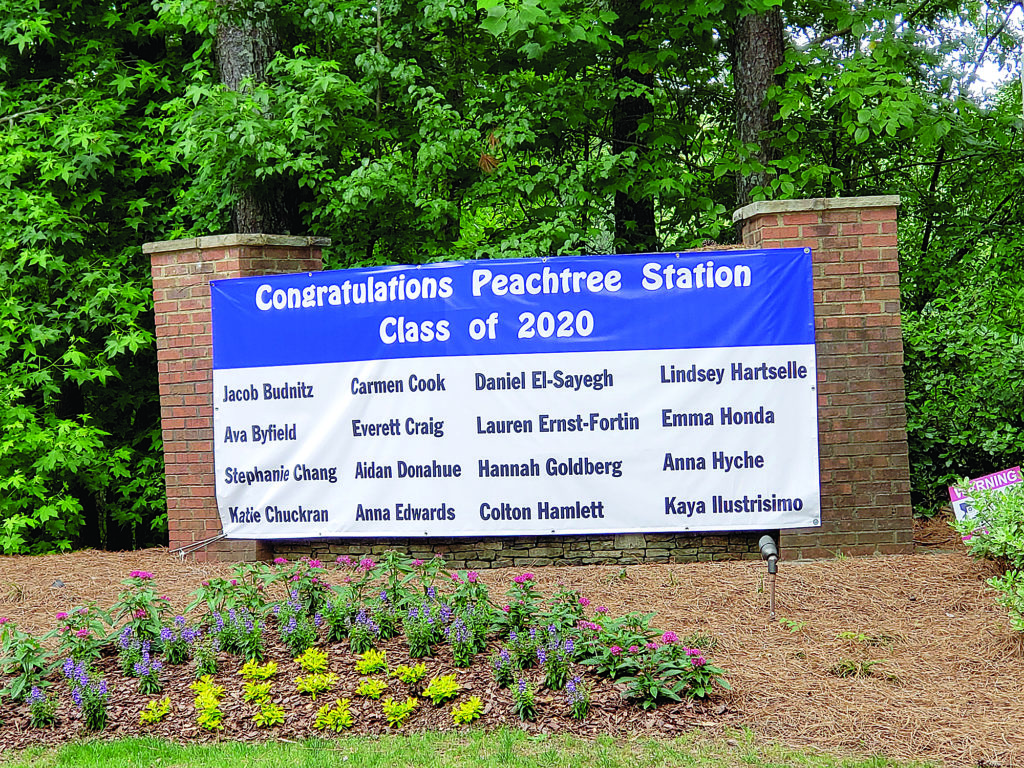 Gratwick mused that since the Great Recession, it became cheaper for residents to keep their homes in Peachtree Station rather than downsizing once they had an empty nest. "We now know several families in the community who all moved in to be with each other rather than leave."
Swim and Tennis Club
But the real gem of Peachtree Station is the Swim and Tennis Club. Savored only by the residents, it sits picturesque near one of the entrances of the community. Even though there are no children laughing and splashing in the water currently, Gratwick reminisced about memorable events like the Easter egg roll or Fourth of July parties that once filled the club with joyous laughter.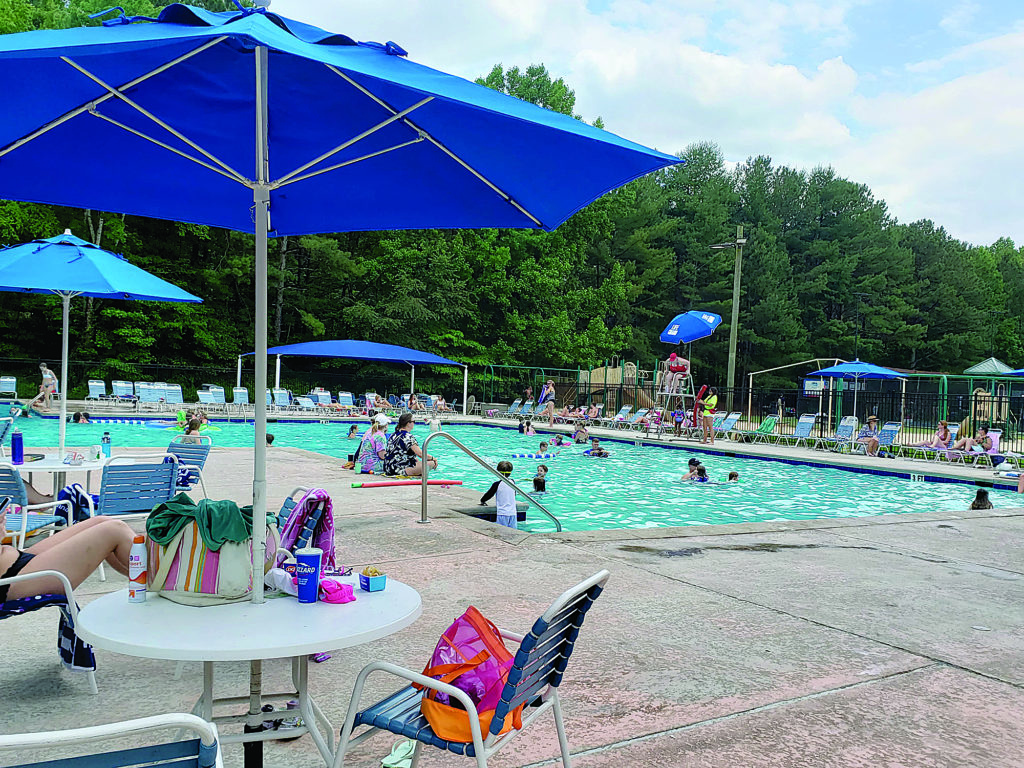 Even though the pool is empty, the residents can still be seen practicing their serve on one of the eight tennis courts located in Peachtree Station. Nancy couldn't help but gush over the successes of their many tennis teams, or how any player can find a good place to practice no matter their level of proficiency.
One resident said she moved to the neighborhood specifically for their tennis program. "The program is even better now because of our awesome pros!  Because we have such a large neighborhood, we were able to field teams at all levels and not just lump players into a mid-level team. Our daughters have very fond memories of learning to play tennis, playing on the playground and swimming on the swim team."
The family-oriented atmosphere is one that could not be matched. According to one resident, the athleticism from neighborhood tennis leagues are what contributes to making Peachtree Station so special.
"The tennis program is one of the best in the area with our great coaches on staff who are always planning clinics, plus team and individual lessons. This is a family-oriented, friendly, athletic neighborhood – I love seeing all ages out walking, running, riding bikes, pushing strollers, walking dogs and — most importantly – carrying their tennis bags to the courts!"
Neighbors and Friends
Peachtree Station is not only a community that loves their athletic programs, but they truly care about their fellow neighbors. One resident spoke of a troubling time in her life, and how the residents rallied around her in her time of need.
"I gave birth to twins several years ago. My mom came to help but she couldn't stay long. I was completely overwhelmed trying to figure out how to take care of everything. My amazing neighbors set up a meal train for me and my family. Several days a week for several weeks, neighbors would bring a meal so I wouldn't have to prepare dinner that day. It was a lifesaver and helped me get to know and love my neighbors even more!"
But the most remarkable thing of all about Peachtree Station is that instead leaving the nest after their families are grown, a lot of community residents simply choose to move other family members in instead. Community is so important at a time like this, and if the residents haven't already moved their own families in, they simply transformed their current neighbors into their family instead. ■
LifeLine Animal Project Selected for Nationwide Program to Transform U.S. Animal Sheltering System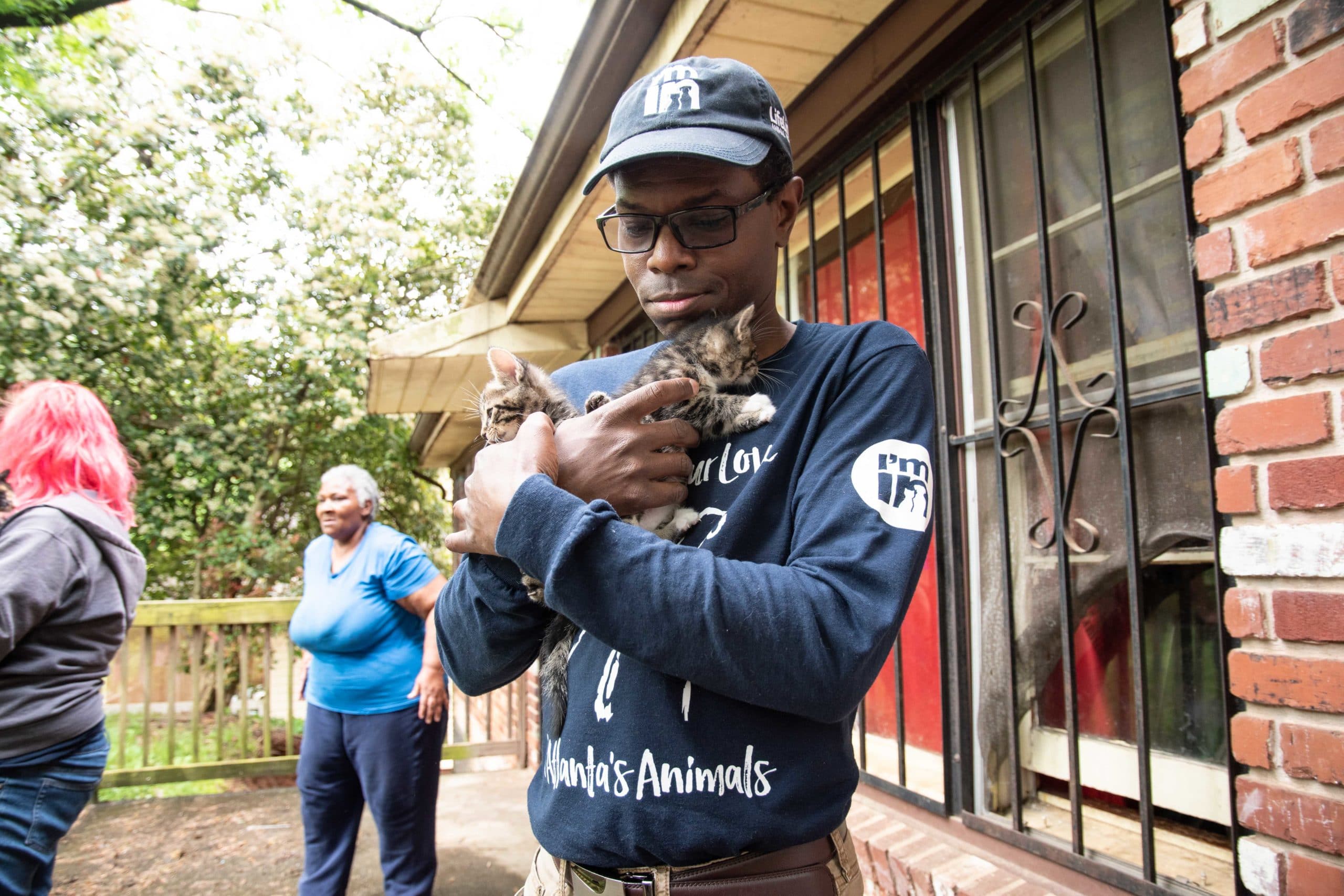 LifeLine Animal Project has been selected as one of 12 national shelters to be part of Human Animal Support Services (HASS), a new national coalition pilot program creating community-based solutions to animal sheltering and pet ownership and transforming the shelter system through innovative programs and services. HASS builds off of support that animal shelters experienced during the COVID-19 pandemic.
Organizations across the country, including LifeLine Animal Project, which manages Animal Services in Fulton and DeKalb Counties, were embraced by their communities who fostered pets, adopted, helped lost or found animals get back to their homes and identified new resources to keep people and their pets together.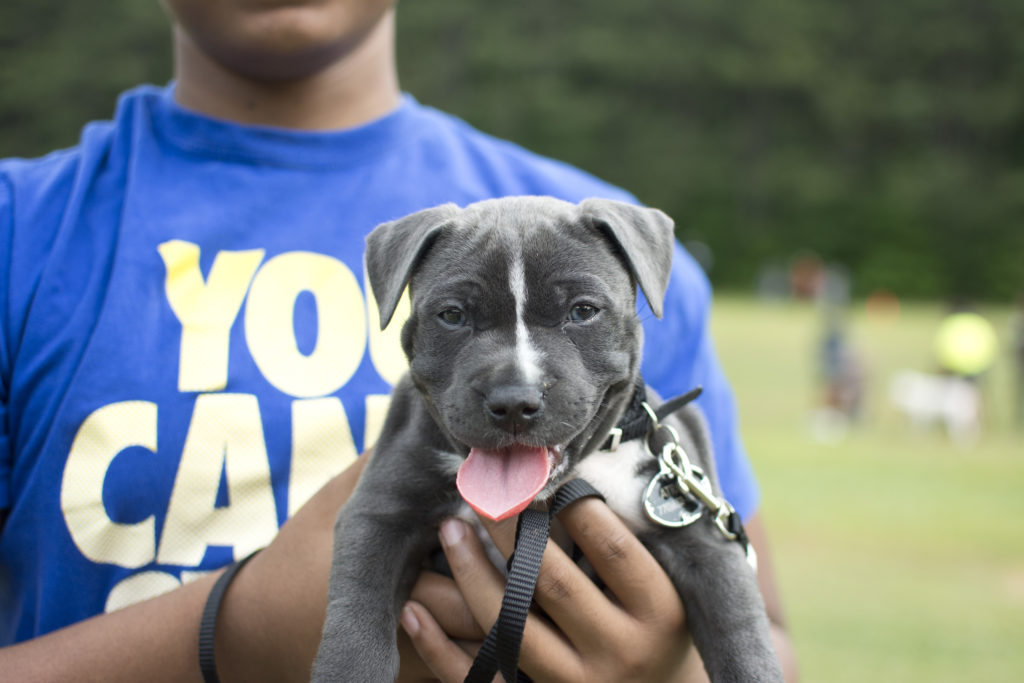 HASS pilot centers will provide a range of services and solutions to support their communities. These include remote services like veterinary telehealth and text support, lost animal return-to-owner initiatives, foster care programs, behavioral and training services, and much more.
The following progressive, lifesaving organizations were selected based on their demonstrated track records of successfully implementing positive changes for pets in their communities and shelters: LifeLine Animal Project (GA), Cabot Animal Services (AR), Charlotte-Mecklenburg Animal Care and Control (NC), El Paso Animal Services (TX), Fresno Humane Animal Services (CA), Greenville County Animal Care (SC), Humane Rescue Alliance (DC & NJ), Kansas City Pet Project (MO), Los Angeles Animal Services (CA), Oakland Animal Services (CA), Pima Animal Care Center (AZ) and San Diego Humane Society (CA).
"We are honored to be part of this collaboration of innovative shelters to work toward an organizational model that has goals so closely aligned with our community vision," says LifeLine CEO Rebecca Guinn. "I'm confident that this initiative will help pave the way for a new model of animal sheltering in the U.S."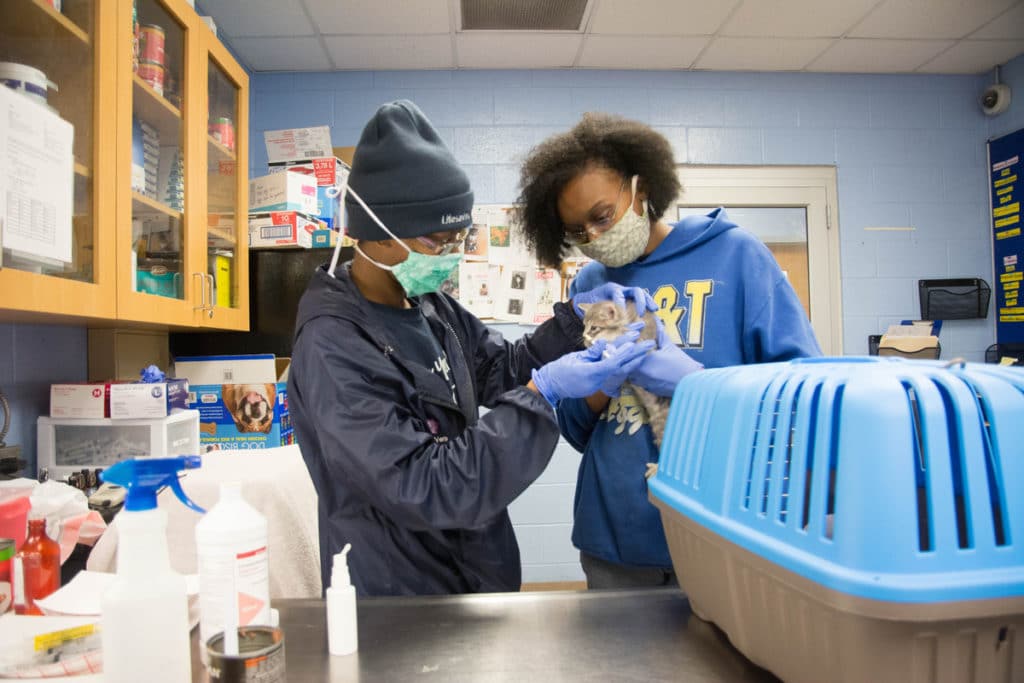 "We're bringing thought leaders and experts in fields like human social work and public health alongside animal welfare, researchers to create the community animal support centers of the future," says Lisa LaFontaine, Chief Executive Officer of the Humane Rescue Alliance in Washington, DC and a member of the HASS executive leadership team. "The impacts of COVID-19 have accelerated our efforts to modernize animal services and we now must dedicate the immediate energy of our movement to accomplish our urgent goal."
HASS is led by American Pets Alive! and powered by partners including Maddie's Fund, South Fork Foundation, Michelson Found Animals Foundation, and Petfinder. For more information on LifeLine's HASS initiatives, please visit LifeLineAnimal.org/human-animal-support-services. For more information about HASS, go to humananimalsupportservices.org.
City Announces Town Green Events to Begin in July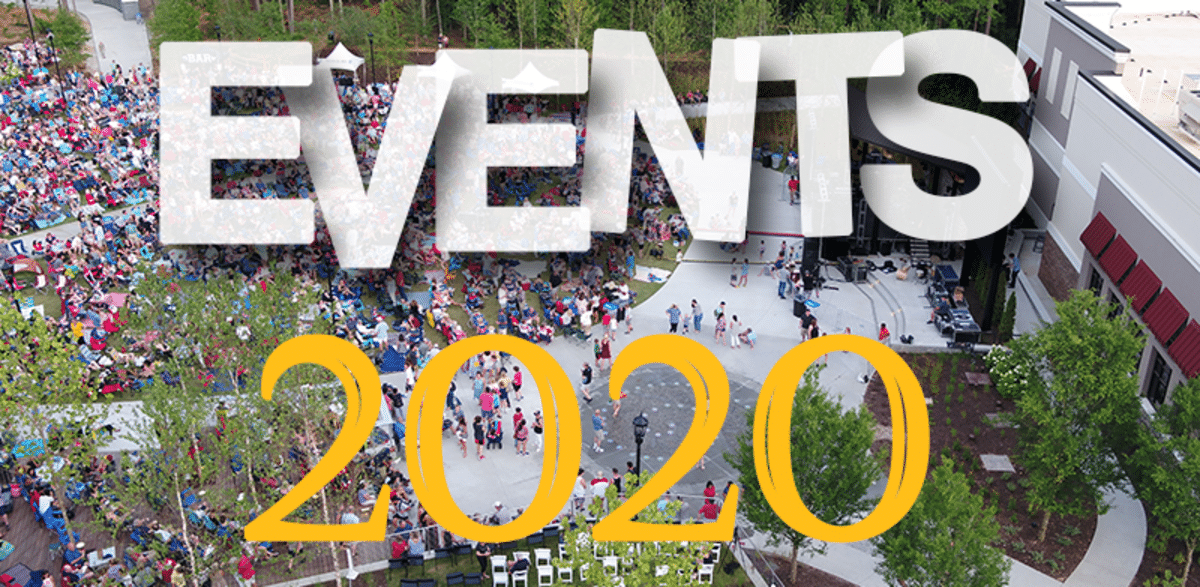 With the state's new directives that lift many of its previous restrictions and following Gwinnett County's lead, the city has announced it will begin its 2020 event schedule in July. The events include a new event, a Night Market on Friday, July 10, followed by Flicks on the Green on July 11, Classic Sports on the Screen, July 18 and a live concert featuring Electric Avenue, a 1980's pop tribute band, on July 25.
To ensure everyone's safety, the city has incorporated some modifications: Six-foot social
distancing and face masks will be required.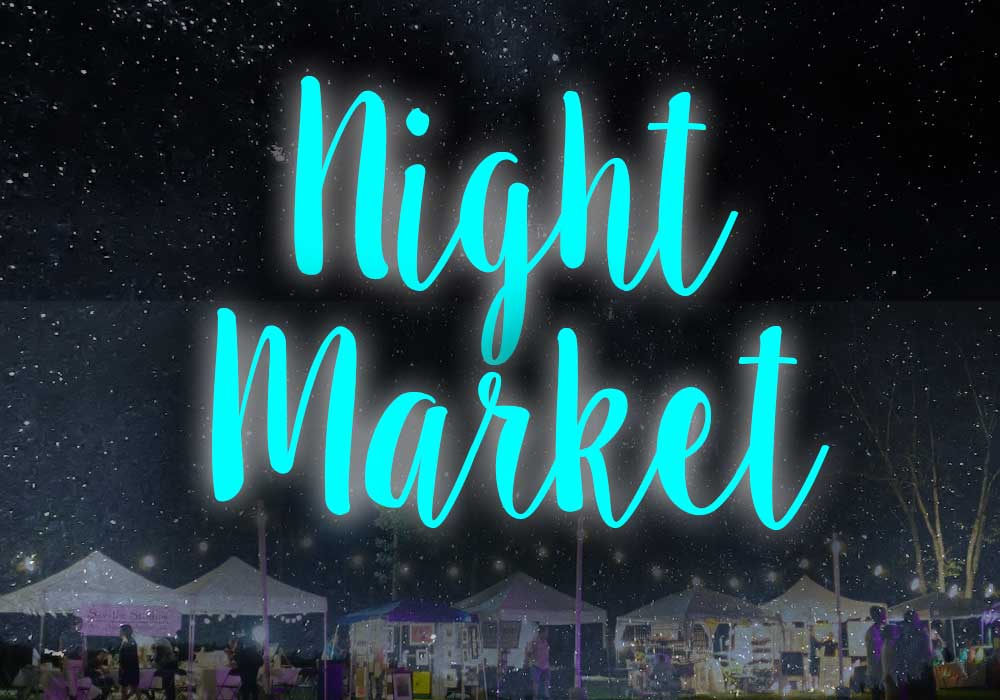 The Night Market; held 6:30 – 9:30 p.m., features local farmers with fruits, vegetables,
gardeners with fresh flowers and herbs, and edible home goods from desserts and breads to
homemade sauces, jellies and soaps for sale. The booths will be spaced to ensure all attendees
are able to maintain social distancing while they shop.
Attendees will also enjoy live music provided by 42 Coldplay Tribute band.
For lawn events, such as those that feature watching movies and concerts, large white circles
will be painted on the Town Green's grass for use by families and groups so all may enjoy their
time together while maintaining social distancing. The circles will accommodate family and
groups and will be spaced six feet apart.
For concerts, the city is incorporating a no-cost reservation system in order to maintain safety
and crowd control. Space will be limited, and reservations will be taken on a "first come-first
served" basis. The no-cost reservation system for concerts will be activated in mid-July.
What a difference a year makes
After kicking off its inaugural event season in April 2019 which, by every measure, was a rousing
success, the anticipated 2020 season was delayed due to the state's mandatory shelter-in-place
order that began in March. Some of the April, May and June events have been rescheduled for
later in the year.
The city is pleased to offer a number of favorites from last year including its big concert series
that features Electric Avenue, July 25; Texas Flood, Aug. 29; Drivin N Cryin, Sept. 26 and Marcy
Playground on Oct 17.
This year's list of special events includes:
• Derby Party: Sept. 5, 6 – 9 p.m.
• Bark in the Park: Sept. 14, 11 a.m. – 1 p.m.
• Harvest Fest: Oct. 24, 4 – 7 p.m.
• Veterans Day: Nov. 11, 11 a.m. – 12 p.m.
• Holiday Glow on the Green: Dec. 4, 6 – 9 p.m.
The city's revised 2020 Calendar of Events is available here. It is also accessible on the city's
website under the "Town Center Events" tab. Please check the city calendar regularly for
updated event information.
Please note, the safety modifications referenced in the second paragraph (i.e. mandatory face
masks and six-foot social distancing), are subject to change as the COVID-19 public health risk
changes.
Source: Press Release from the City of Peachtree Corners
Peachtree Corners Schools Celebrate the Class of 2020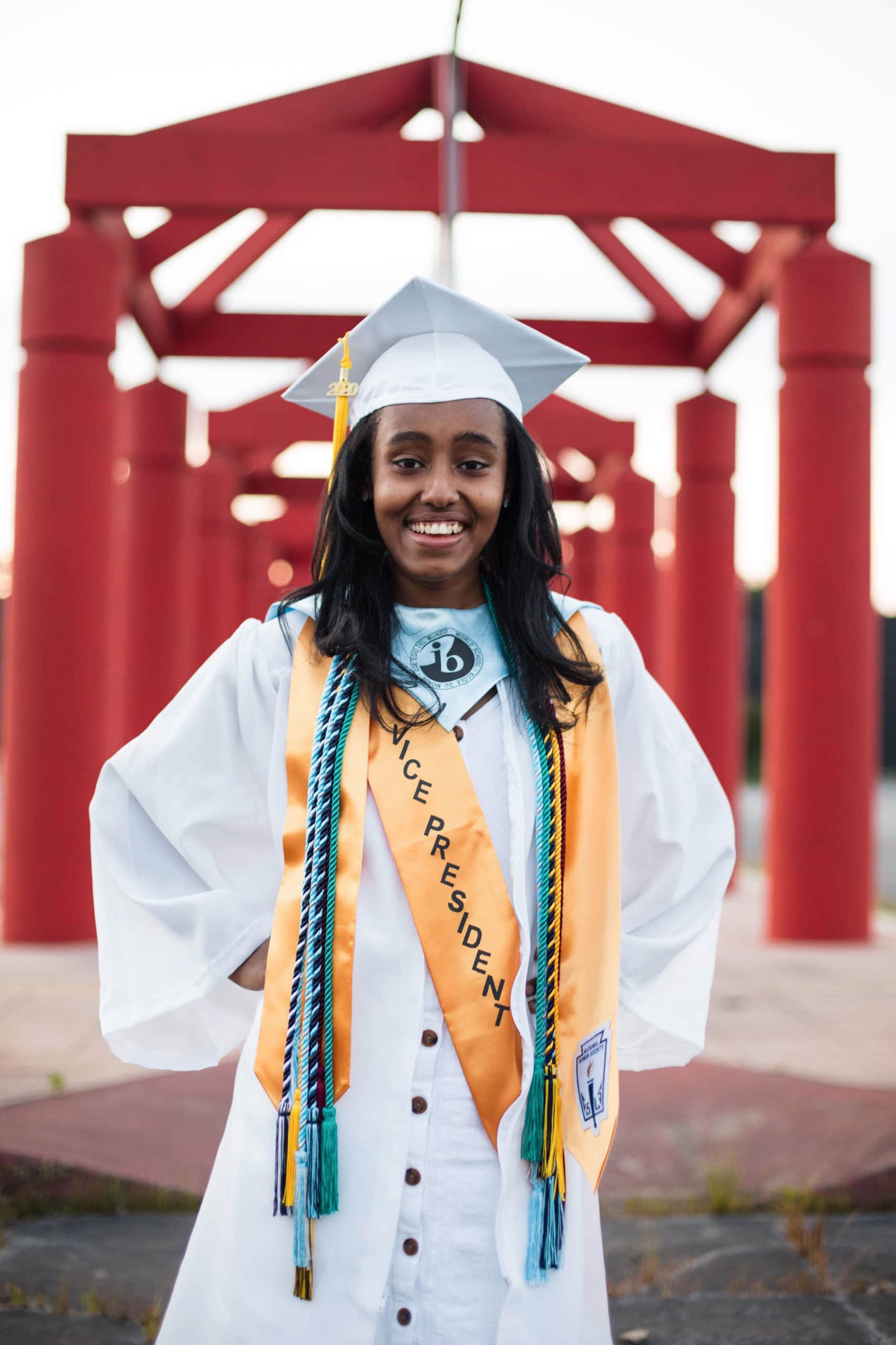 A smiling, waving high school senior wearing a wide grin in the passenger seat. A proud, beaming family member behind the wheel. Their car cruising slowly past cheering, noisemaker-blowing faculty and staff. The inscription "Class of Covid 19" inscribed on a rear window.
That scene from Greater Atlanta Christian School (GAC) seemed to sum up a roller-coaster end of the year for graduating seniors from Peachtree Corners. Confronted with a deepening pandemic, school administrators scrambled for safer ways of honoring — and educating — students finishing their high-school careers and preparing to take on a vastly changed world. By all accounts, they succeeded.
Some Things Lost, Some Things Gained
"I don't feel like we've missed out on anything crucial because we have been doing other things to make up for it," said senior and Peachtree Corners resident Kaitlyn Williams.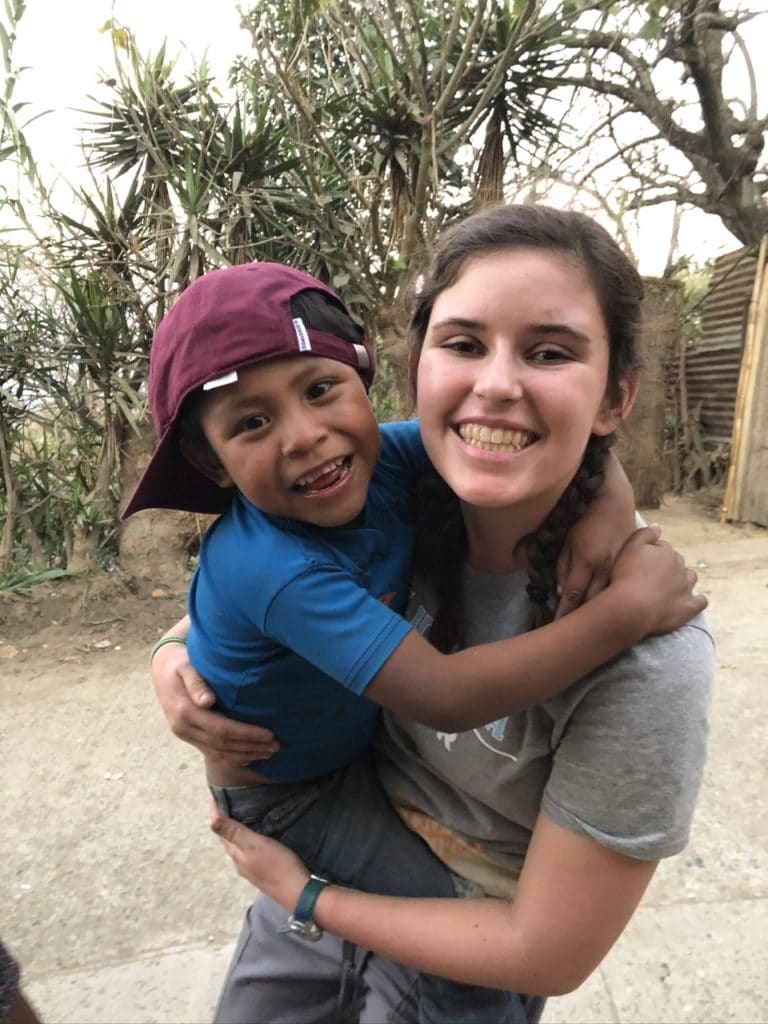 From recorded, professional-grade virtual graduation ceremonies to at-a-distance video awards nights for academic and extracurricular achievements to parades to extracurricular club social media pages featuring check-ins and congrats, the Class of 2020 DID get its due.
"Sure, they're disappointed they didn't get to be with their friends," said Dr. Eric Davidson, principal of Duluth High School. "That's a lot of school anyway, time spent with friends, especially second semester of the senior year." Missing out on in-person contact and encouragement from faculty members was another factor.
While that intangible buzz that courses through school halls prior to graduation this year was absent, along with proms, athletic competitions, senior day celebrations and other events, it was seemingly replaced by the students' res olve to soldier through — and make a difference in the process.
As Gwinnett School Board member Dr. Mary Kay Murphy told graduates virtually, "you did not give into the uncertainty and fear caused by the pandemic. Instead, you went about your coursework with courage, common-sense and optimism."
Administrators tasked with replacing "the real" with the socially distanced — whether coursework or senior recognition — got an A-plus for pivoting quickly and thinking creatively. The Greater Atlanta Christian School drive-through parade was one highlight.
"It was an opportunity for seniors to decorate their cars and drive through campus with an enthusiastic crowd of teachers from kindergarten through 12th grade and staff cheering them all the way," said GAC School President Dr. Scott Harsh. The emotion was palpable…there were definitely tears…but all tears of joy."
"It was fantastic," said senior salutatorian Williams, who plans to head to Brown University in Rhode Island this fall to study applied math and play soccer. "We were sticking out of the windows and the sunroofs," waving at the crowd and cruising past signs with their graduation pics.
The City Honors the Graduates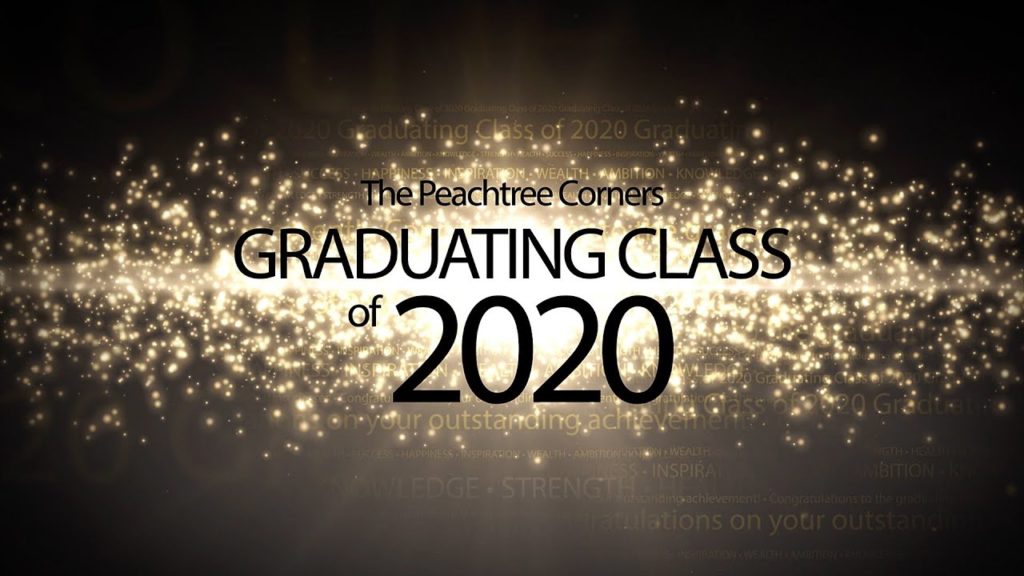 Out-of-the-ordinary kudos also came from the City of Peachtree Corners, which hired an outside firm to orchestrate a video tribute.
Mayor Mike Mason said the idea came from longtime resident Nancy Minor, who wanted special recognition of what he termed a "rite of passage."
"We contacted 11 high schools, public and private, that serve our community asking for administrators to help get the word out," he said in an email. The city also utilized social media and civic groups to spread the word.
City spokeswoman Judy Putnam said at least 140 students sent in photos and information, photos and footage from the schools was assembled, students were interviewed and information about congratulatory activities across the community at large was folded in.
The video was directed and produced by Jim Stone of Tytan Pictures, a production and media company that regularly works with the city.
Why all the effort? "The schools have gone to great lengths to make graduation special for their students," explained Mason. "The city also thought it appropriate to do something special for these young people."
The 2020 High School Senior Class video is available on the city's YouTube channel, PCN Network. The video was also displayed May 29-31 on the big screen at the Town Green.
Virtual Graduations
The virtual high school graduations gave students perspective and context, a sense of gratitude and a challenge to do well in the world. They were viewable live and also archived on the district website.
It may sound like a contradiction in terms, but Norcross High School's virtual ceremony, as did the others, worked on being "alone together." Students pledged allegiance to the flag — individually — in videos submitted by their families. Technicians then assembled them into a group. Band members playing the National Anthem and a choral group got the same treatment.
Speeches from Principal Will Bishop, Supt. J. Alvin Wilbanks, the valedictorian and salutatorian were a prominent facet. The addresses then gave way to an alphabetically presented photo display highlighting each soon-to-be degree-holder by name and achievements.
The recorded graduations were set in a mold, but seniors at Paul Duke STEM High School added a lively touch: a senior class video which showed students hanging out with friends, dancing, skating, chowing down on pizza and mugging for the camera.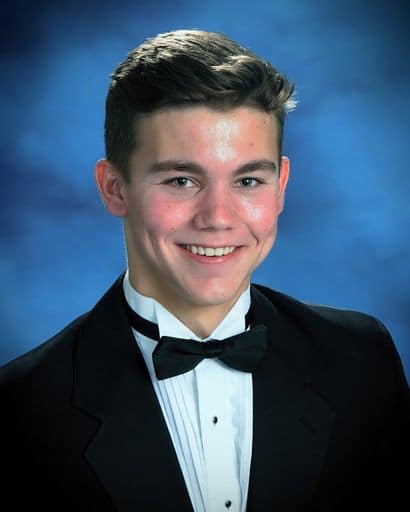 More sedately, Norcross Valedictorian and Peachtree Corners resident Luke Gries set an optimistic but cautious tone in his address: "Over the last month I've had an extraordinary amount of time to self-reflect while procrastinating on my digital work and here are a few of the things I've recognized. Number one, live each moment to the fullest because you never know when it might be taken away."
And: "I don't think I realized how important going to a graduation ceremony was to me until I couldn't do it anymore."
The Importance of Connection
Fellow Norcross grad and Peachtree Corners resident Feben Simeneh echoed the reflective mood as she told a reporter that yes, it was sad to lose a major part of the senior year, "but it didn't stop me from connecting with the ones I love."
Many ways to be recognized and connect came their way, she said. One such instance involved the track team. "Our coaches would have Zoom calls where we would all work out together and see each other twice a week. Then I'd go out on a run. We'd run together but not physically," Simeneh explained.
Simeneh, who plans to attend UGA this fall and major in international affairs, also put her expressed love into action by helping her church prepare care kits (hand sanitizer, gloves, etc.) and deliver them to the elderly and needy.
At Paul Duke STEM High, Principal Dr. Jonathon Wetherington said they instituted a weekly conference call for the entire senior class, all 120 or so of them. Some 40 to 90 would take part each week utilizing the Google Meets platform.
He said they were opportunities for seniors to connect, recognize one another and share events in their lives as well as a vehicle for the administration to pass along updates on the school year and Coronavirus developments.
"One of the stresses with the students has been uncertainty, and by having regular meetings we were able to reduce a great deal of that uncertainty," he said.
A welcome stressbuster came for Greater Atlanta Christian grads who were treated — as a surprise — to personal home delivery of yard signs celebrating their achievements, plus their caps and gowns. Jaws dropped. Addressing still another stressor, said administrators, counselors took time to talk to students feeling thrown for a loop by the pandemic. Some of them were left feeling lost by the cancellation of in-person events that couldn't be converted.
Duluth High, by way of example, saw its senior day go by the wayside, where students gather outside to get their yearbooks signed, chow down on burgers, play games and hang out with each other faculty members.
"That's a difficult thing to replicate virtually," noted Principal Davidson.
The prom also was scuttled. And as for the time-honored senior skip day?
A chuckle. "That was every day," said Davidson. And as Wilbanks noted while addressing graduates, ''It's no fun skipping home."
Facing It Together
This year's Peachtree Corners seniors have faced other hurdles. Williams, for example, told of a friend's father who passed away from COVID-19, sparking sadness and an outpouring of support. The school's soccer team and others rallied around, she said.
At Paul Duke STEM, Wetherington said, there was also a come-together spirit as some families faced economic hardship.
"Many of our seniors wound up being the primary sources of income in their families, especially in a scenario where a single mom would get laid off," he added.
Some worked 40-hour weeks while juggling academic requirements and "I think their character showed in that they didn't quit school; they didn't give up."
Do students feel the events of 2020 took something from them?
Some may, but there's a much vaster appreciation for the "makeup recognition work" their schools, friends, parents and others have done. And that disappointment may be tempered down the road — Gwinnett Schools and GAC are working toward a physical midsummer graduation, public health concerns permitting.
At GAC, Williams thinks the crisis has represented an exercise in personal growth.
"I think it's taught us all to be hopeful and resilient…and to search for the good in seemingly bad situations." ■