Peachtree Station Community: A multi-part series on communities in Peachtree Corners

The largest community in Peachtree Corners boasts 717 homes and a stunning Swim and Tennis Club. With everything going on in the world right now, a strong sense of community has probably become the most important way to get through this. When all we have is to be at home surrounded by our neighbors, they have grown to become an extended part of our family.
Residents of the Peachtree Station community are longing for the days when they could gather for their many events at the Swim and Tennis Club, enjoy the pool on a hot summer's day or catch up at Atlanta Bread Company. It won't be long now, but for the time being, all they have is each other. And with neighbors like these, it's easy to get through these difficult times.
A Place to Call Home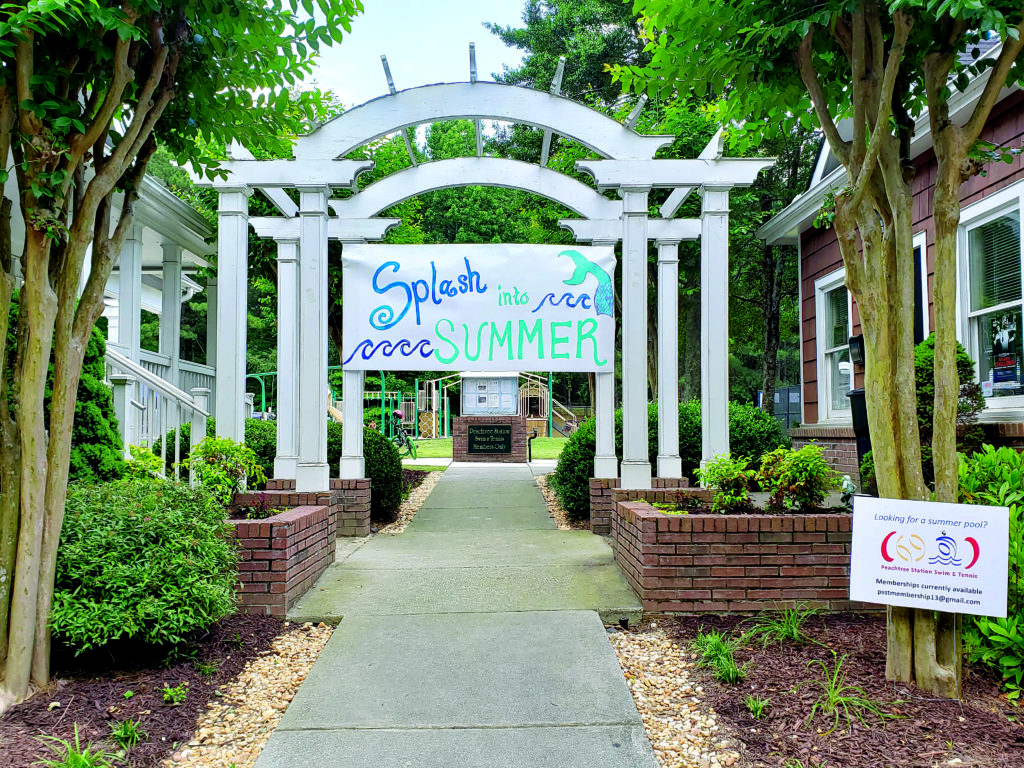 "Home" is the best word to describe this community, according to Judy Griggs, reminding us of modern-day Judy Garland. A Navy brat, she moved over 21 times before finally deciding there was no place like Peachtree Station. She and her family moved to the community in 1982 and haven't moved again since.
Now Griggs is the president of the non-mandatory HOA which about 65% of the community belongs to. They service the entrances which now adorn the names of the 2020 class graduates, as well as host Spring or Halloween parties for the kids. They also provide "welcome baskets" to new residents.
Not only are the residents pampered from the moment they turn the key in the lock, but they also have the advantages of being part of a "COPS" neighborhood. Peachtree Station has a special partnership with the local authorities to keep an open line of communication and keep the neighborhood safe. They also have a "Block Captain" system where a volunteer from each block will look out for about 7-9 neighbors on their street.
"One of the things that makes Peachtree Station special is the civic leaders we have living in our community," Griggs boasts. The residents are actively involved in the rezoning that has taken place in Peachtree Corners over the past 30 years, including the establishment of Simpsonwood Park.
Griggs recalls how the neighborhood was a construction zone when they moved in in the 80s, and that each cul-de-sac can be traced back to the community's humble roots of belonging to the Medlock's farm.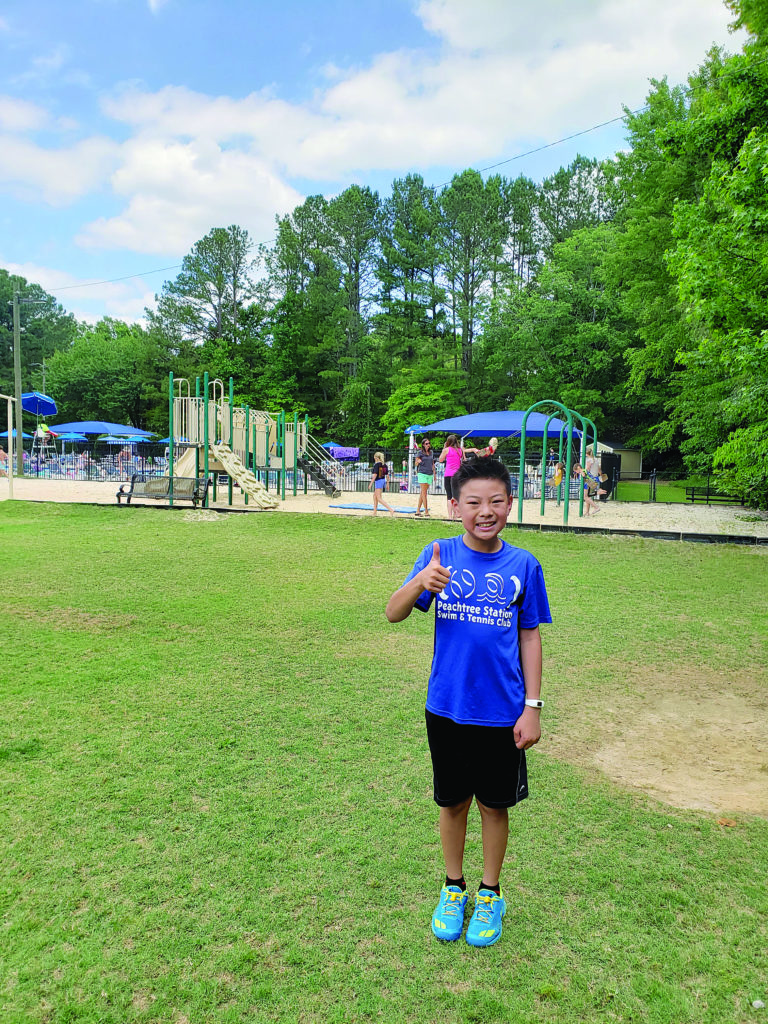 Growing with the Neighborhood
Weare Gratwick, who moved into Peachtree Station in the 90s, recalls a different scene moving in. "The neighborhood didn't look much different than it does now, just shorter trees. But there was a mixture of folks who were original to the neighborhood, and transplants from other states."
Gratwick had a 10-month-old when he moved into Peachtree Station, and he followed the clubs and organizations of his children all the way up to a City Council seat. First, he coached baseball in Chastain Park, and soon became heavily involved in Norcross baseball. He became President of the Norcross baseball league in 2003, as well as serve as treasurer for the Soccer Club.
By the time he became a part of the Peachtree Corners Civic Association, all of the kids he watched grow up were now the same adults who asked him to run for City Council. He recalls that even the teenager who babysat his children was now grown up and living in Peachtree Station herself.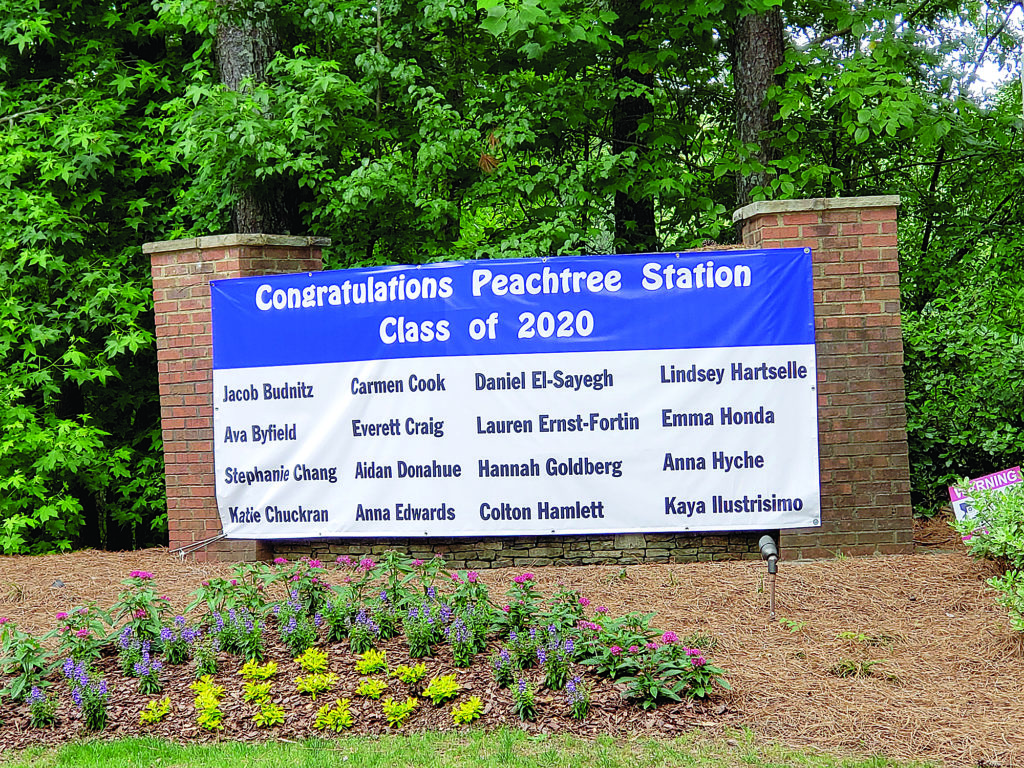 Gratwick mused that since the Great Recession, it became cheaper for residents to keep their homes in Peachtree Station rather than downsizing once they had an empty nest. "We now know several families in the community who all moved in to be with each other rather than leave."
Swim and Tennis Club
But the real gem of Peachtree Station is the Swim and Tennis Club. Savored only by the residents, it sits picturesque near one of the entrances of the community. Even though there are no children laughing and splashing in the water currently, Gratwick reminisced about memorable events like the Easter egg roll or Fourth of July parties that once filled the club with joyous laughter.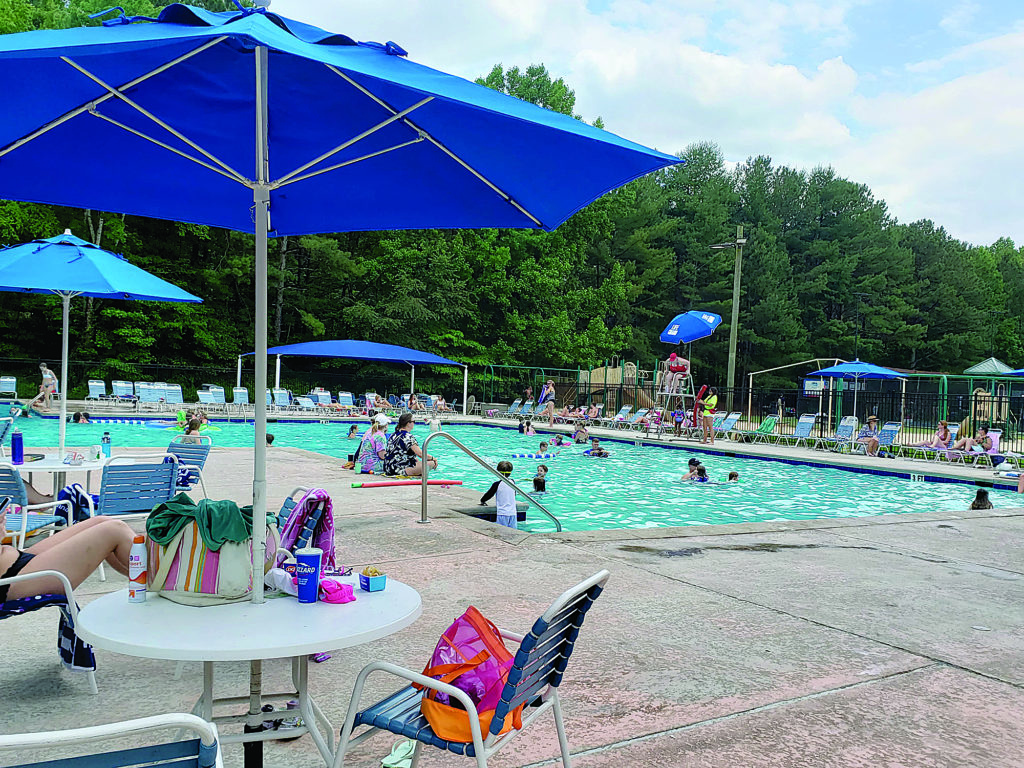 Even though the pool is empty, the residents can still be seen practicing their serve on one of the eight tennis courts located in Peachtree Station. Nancy couldn't help but gush over the successes of their many tennis teams, or how any player can find a good place to practice no matter their level of proficiency.
One resident said she moved to the neighborhood specifically for their tennis program. "The program is even better now because of our awesome pros!  Because we have such a large neighborhood, we were able to field teams at all levels and not just lump players into a mid-level team. Our daughters have very fond memories of learning to play tennis, playing on the playground and swimming on the swim team."
The family-oriented atmosphere is one that could not be matched. According to one resident, the athleticism from neighborhood tennis leagues are what contributes to making Peachtree Station so special.
"The tennis program is one of the best in the area with our great coaches on staff who are always planning clinics, plus team and individual lessons. This is a family-oriented, friendly, athletic neighborhood – I love seeing all ages out walking, running, riding bikes, pushing strollers, walking dogs and — most importantly – carrying their tennis bags to the courts!"
Neighbors and Friends
Peachtree Station is not only a community that loves their athletic programs, but they truly care about their fellow neighbors. One resident spoke of a troubling time in her life, and how the residents rallied around her in her time of need.
"I gave birth to twins several years ago. My mom came to help but she couldn't stay long. I was completely overwhelmed trying to figure out how to take care of everything. My amazing neighbors set up a meal train for me and my family. Several days a week for several weeks, neighbors would bring a meal so I wouldn't have to prepare dinner that day. It was a lifesaver and helped me get to know and love my neighbors even more!"
But the most remarkable thing of all about Peachtree Station is that instead leaving the nest after their families are grown, a lot of community residents simply choose to move other family members in instead. Community is so important at a time like this, and if the residents haven't already moved their own families in, they simply transformed their current neighbors into their family instead. ■
Run the Gauntlet of Fitness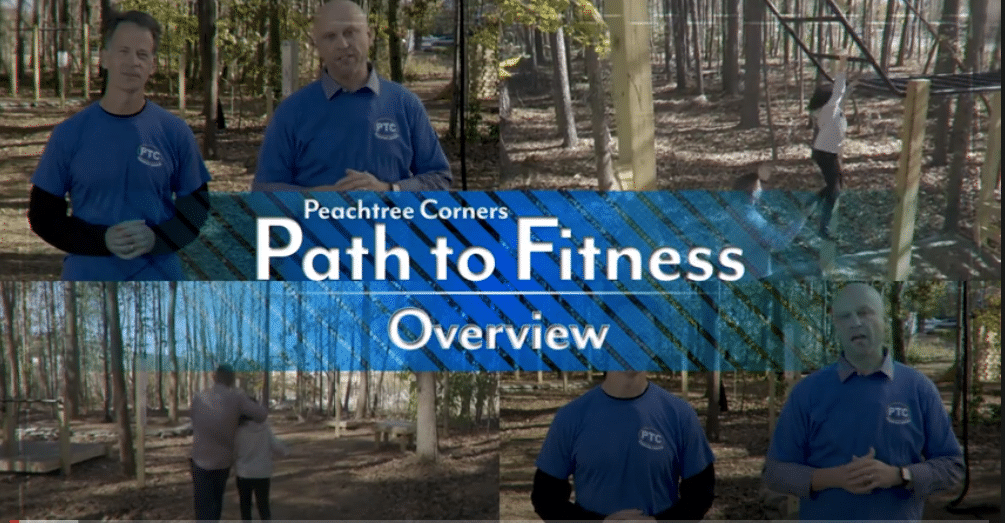 How the Path to Fitness was "paved"
As businesses, restaurants, and gyms close down, we struggle more and more to meet our need to stay healthy. Fortunately, Peachtree Corners City Councilman Alex Wright has teamed up with city manager Brian Johnson to construct the Path to Fitness in the Peachtree Corners Town Center. Path to Fitness is a unique green space that combines the fresh air of the outdoors with high-quality fitness equipment akin, or even superior, to that you might use in a gym.
Using their experiences at the U.S. Army's Ranger School, Wright and Johnson took note of the strenuous — but muscle-building — obstacle courses that were made to create herculean soldiers. They shaped wood and bent steel into stationary equipment to aid residents in developing their body both conveniently and efficiently.
Brian Johnson stated "…we had a certain institutional knowledge of certain things that we could create, so I asked Mike if he could create some of those as a way to help this group… come out here and enjoy some unique fitness equipment that could be integrated in their normal workout routine [and] help them work muscle groups that they wouldn't be able to normally work in another setting."
The Path to Fitness includes a number of pieces of high -quality equipment. According to Councilman Wright, "I have to say that there's a lot of excitement because they didn't really know what to expect! They're thinking, you know, just regular playground equipment, but we've got a 20-foot rope climb here… some very unique monkey bars."
Of course, the Path does not end there:  the trail also includes a few pull-up bars, a sit-up station, as well as a wall climb. It must be emphasized that the trail is meant for fitness, not for use as a playground. So make sure to supervise your children if you decide to substitute your YMCA subscription for a free walk on the Path to Fitness!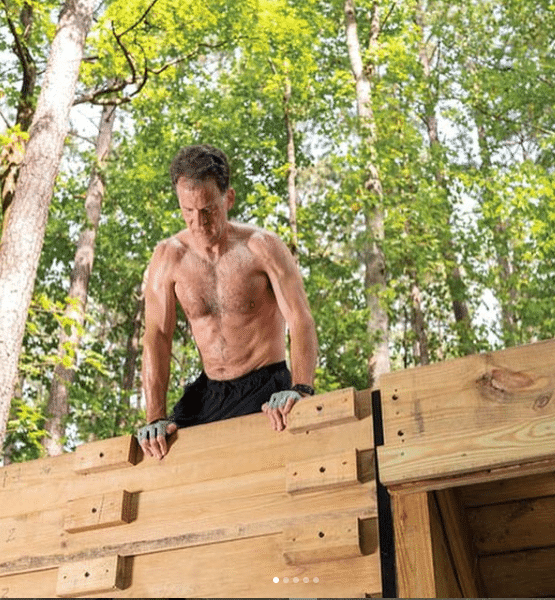 Some of the exercises you can do on the fitness trail:
Check out the full YouTube playlist of all the things you can do on the Fitness Trail at Peachtree Corners Network
Report an issue with the free Peachtree Corners Fix-it app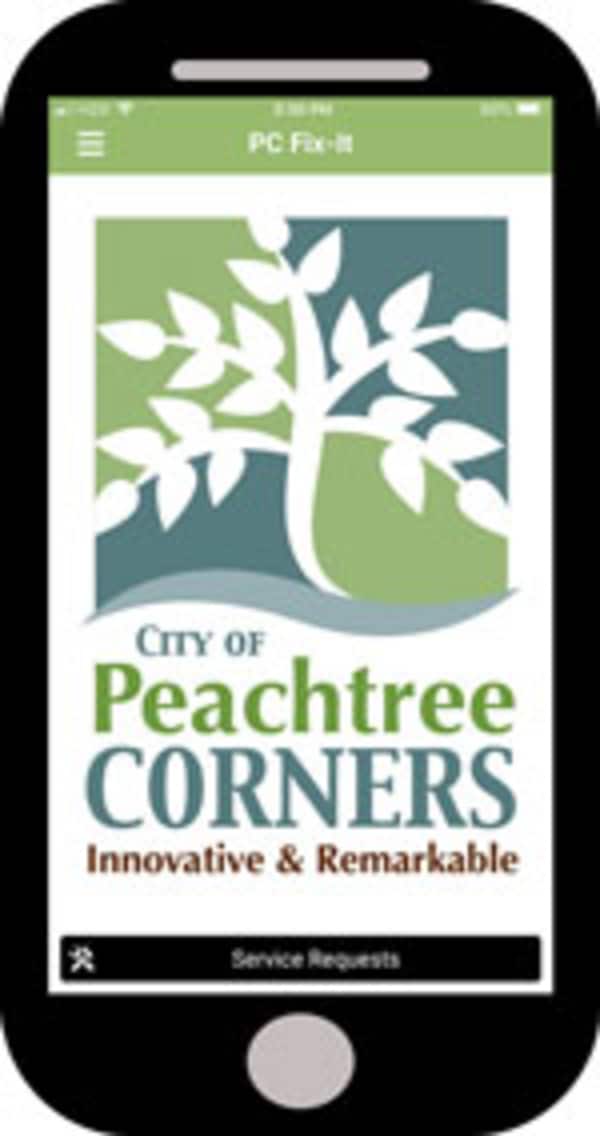 It's now easier than ever to report an local issue by using the free Peachtree Corners Fix-it app.
To Create a Report
Select "Create" from the menu.
Log in, create an account, or click "Create anonymously…"
Click the box under "Select a Report Type" and select a type from the menu that appears at the bottom, then click "Done".
Under "Where is the problem" click the map; set the location by entering an address in the search box or by clicking the location on the map, then click "Done".
Click in the box under "Tell us more details" to answer additional questions and/or enter a description of the problem. Please include the address.
Under "Add photos, video, or audio" click the paper clip icon to upload a file.
Click "SUBMIT".
To View the Status of a Report
Select "View" from the menu.
Select an item from the list, or click the map icon at the far right to see all reported issues on a map.
Click a flag on the map, then click the status box to see details of the report.
Tiffany P. Porter Takes Office as Gwinnett Tax Commissioner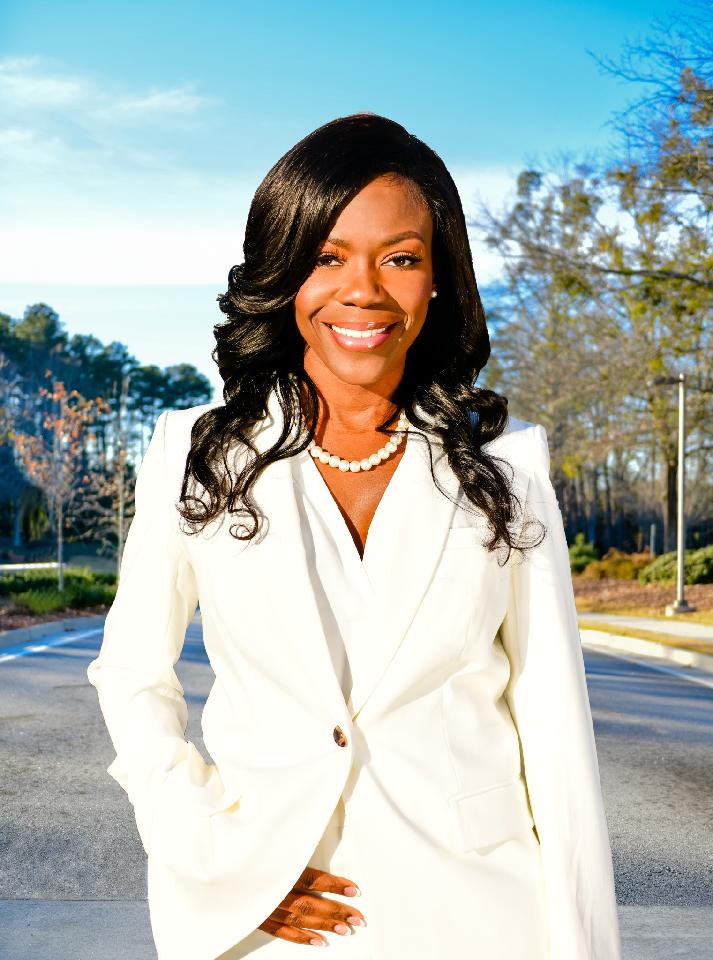 Tiffany P. Porter assumed the Office of the Tax Commissioner for Gwinnett County effective today, the first African American to do so in the county's history.
Porter campaigned on a platform of bringing a new type of leadership to Gwinnet that builds upon the legacy of past leaders.
"I'm honored that voters put their faith and trust in me," Porter said. "I believe in civic duty and promise to serve all Gwinnett residents to the best of my ability."
Prior to being elected tax commissioner, Porter served as the first African American judge in Duluth Municipal Court and had founded two law firms. In addition to serving on the bench and practicing law, Porter appears weekly as a legal analyst for the Court TV network.
Porter has a law degree from Emory University and was admitted in 2009 to the State Bar of Georgia. She also earned a master's degree in Business Administration from Georgia State University and a bachelor's degree from Hampton University, where she graduated with honors.
A 20-year resident of Gwinnett County and the mother of four, Porter is the first in her family to attend college and the first to earn a law degree. She is a 19-year member of Life Church International in Duluth, a 20-year member of Alpha Kappa Alpha Sorority, and a proud two-time breast cancer survivor.