Simpson Elementary Students Shine at Gwinnett County Science Fair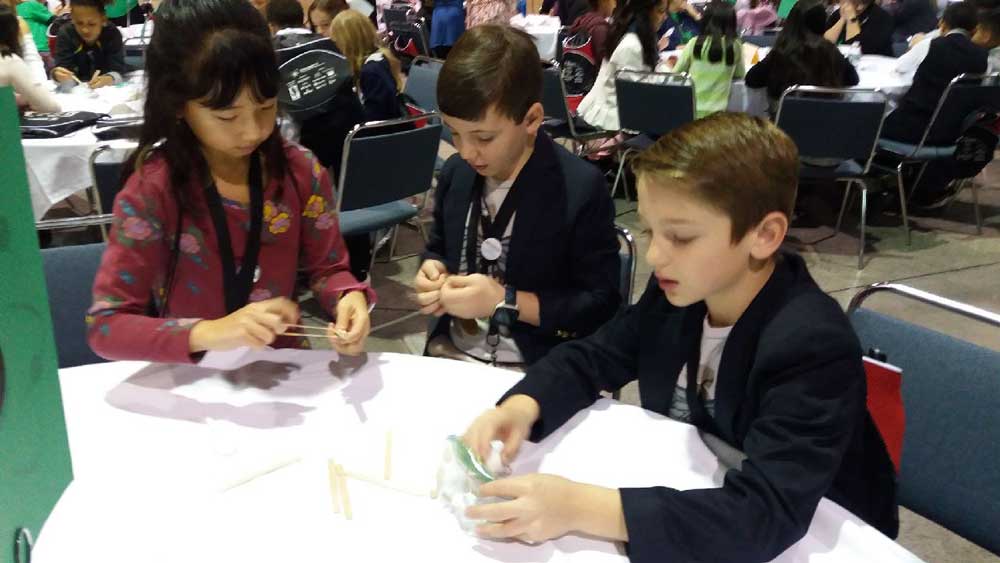 Simpson Elementary School hosted its annual Science Fair on January 23, showcasing student projects investigating seven community driven problems with a STEM (Science Technology Engineering Math) focus. The projects covered: Household Fats, Oils and Grease; Road Bank Erosion; Lake Lanier Phosphorous Levels; Energy Conservation in Georgia's Residential Homes; Protecting Georgia's Pollinators; Small Trash Pickup; and Soil Health in Georgia.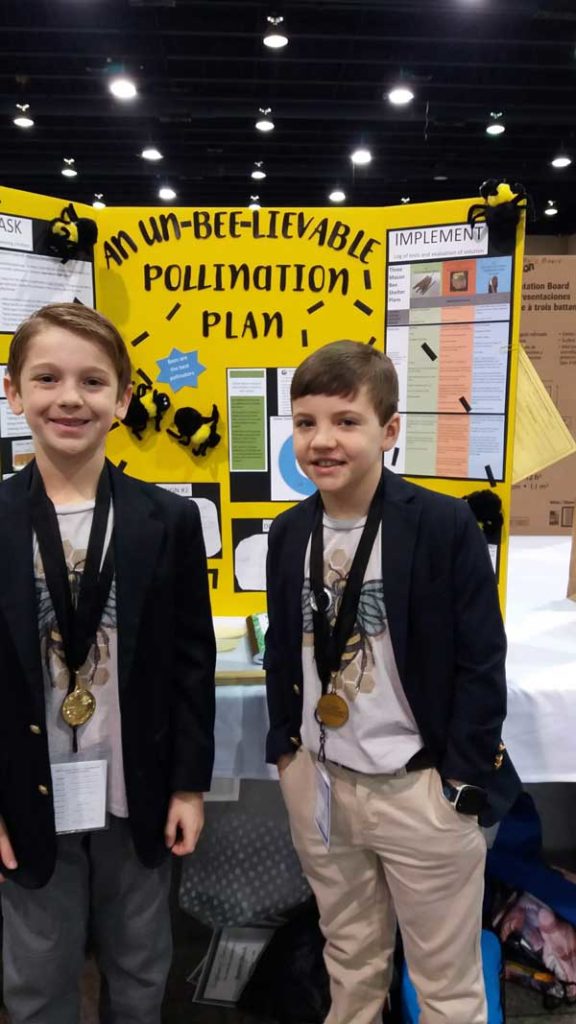 The top three students in the Grades 3-5 STEM project category were 4th graders who went on to compete in the Gwinnett County Regional Science Engineering and Innovation Fair on February 21. Students showcased their award-winning projects, viewed other student projects from across the county and experienced fun breakout sessions.
Barrett O. and Benjamin M. won first place in the "Protecting Georgia's Pollinators" category. The students used the engineering design process to create an efficient and cost-effective solution to protect pollinators in Georgia.
The following award-winning students were recognized at the Simpson Elementary Science Fair.
Demonstration
First Place: Catherine E.—Sugar, Sugar
Second Place: Alexa S.—School of Frogs
Third Place: Wesley P.—How do Instruments Make Sounds?
Traditional
Grades K-2
First Place: Arden W.—Light or No Light
Second Place: Davis S.—What Things Are Dirtiest in the House?
Third Place: Tristen H.—Fruit Volcano
Grades 3-5
First Place: Henry H.—Paper Airplanes and the Best Material
Second Place: Connor K.—DNA and Fingerprints
Third Place: Elizabeth M.—Fizzing Mentos
STEM
Grades K-2
First Place: Rylan A.—Bacon Soap
Second Place: Elliot H.—Grease Traps
Third Place: Ashlyn K.—How the Milkweed Helps the Monarch Butterfly
Grades 3-5
(All three also earned a place in the Gwinnett County Fair.)
First Place: Lyla W.—Spinning Trash Collector
Second Place: David G. and Akin E.—Run Off Run Away
Third Place: Barrett O. and Benjamin M.—An "Unbee-lievable" Pollination
Simpson Staff Parade [Photos]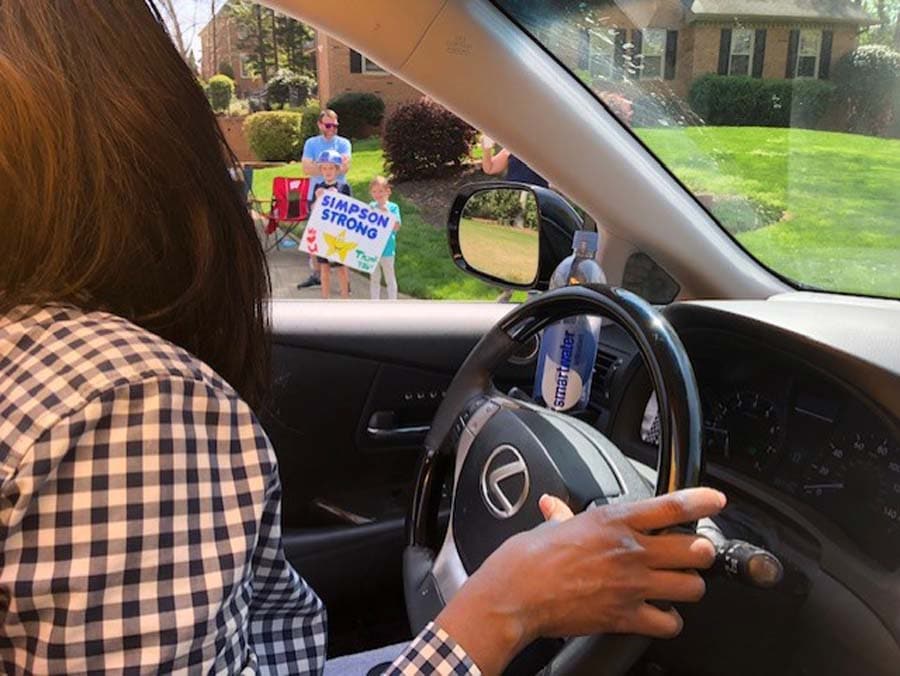 In case you missed it we're sharing pictures from Simpson Elementary School's Staff Parade from Friday, March 27th.
According to Principal Taffeta Connery:
There are not enough words to express how much the Simpson Staff Parade meant to our community today! Your generosity of time, warm caring signs, smiling faces and heart felt waves meant the word to our families. We had approximately 70 staff and family members in attendance (even fur babies).
Community members who did not even have children in the neighborhood commented, "This act of kindness has MOVED me to tears, very INSPIRATIONAL to see!"
A student stated, "This was the best part of my week!"
Parents said, "We needed this! Are kids miss seeing their teachers."
A TREMENDOUS "THANK YOU" goes out to Ms. Kathryn Arnold! She approached me with this idea only 3 days ago and all I had to do is say, "yes!" Thank you Kathryn for planning this special day for us and I THANK everyone who participated by making our Simpson Staff Parade so incredibly successful!!!
The smiles you placed on your students faces today, "priceless!" 🙂
With the deepest of gratitude, Taffeta #NorossStrong#gcps2020
Gwinnett Schools Hold Digital Learning Days, Provide Meals in Response to the Coronavirus Pandemic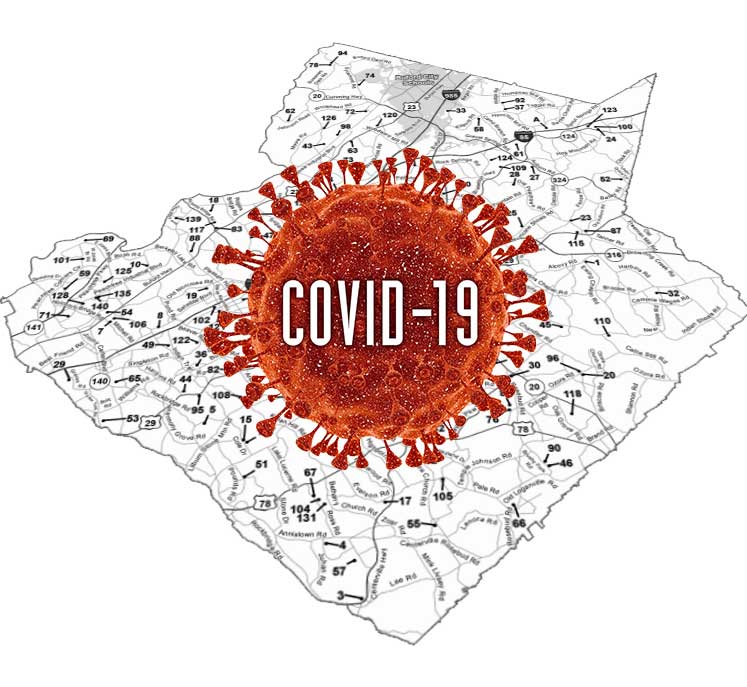 For the week of March 16-20, GCPS will hold Digital Learning Days. All GCPS events and activities are canceled until further notice. This includes all school events, extracurricular activities, school-related trips, community school events, and facility rentals. During next week's Digital Learning Days, all teachers who are leading lessons for students will work from home. All other employees report to work.
As part of next week's Digital Learning Days, 68 schools will provide meals for student pick up at the school and school buses will deliver meals at bus stops in the following clusters– Berkmar, Central Gwinnett, Discovery, Meadowcreek, Norcross, Shiloh, and South Gwinnett– and for the following schools– Alcova ES, Arcado ES, Berkeley Lake ES, Chesney ES, Duluth MS, Harris ES, Jackson ES, Knight ES, Lovin ES, McKendree ES, Northbrook MS, and Sycamore ES.
On Thursday, March 19, the school system will announce its plans for March 23-27, following a thorough review of the COVID-19 situation at that time.
Source: Gwinnett County School
New Simpson Elementary Principal Aims to Help Build Tomorrow's Leaders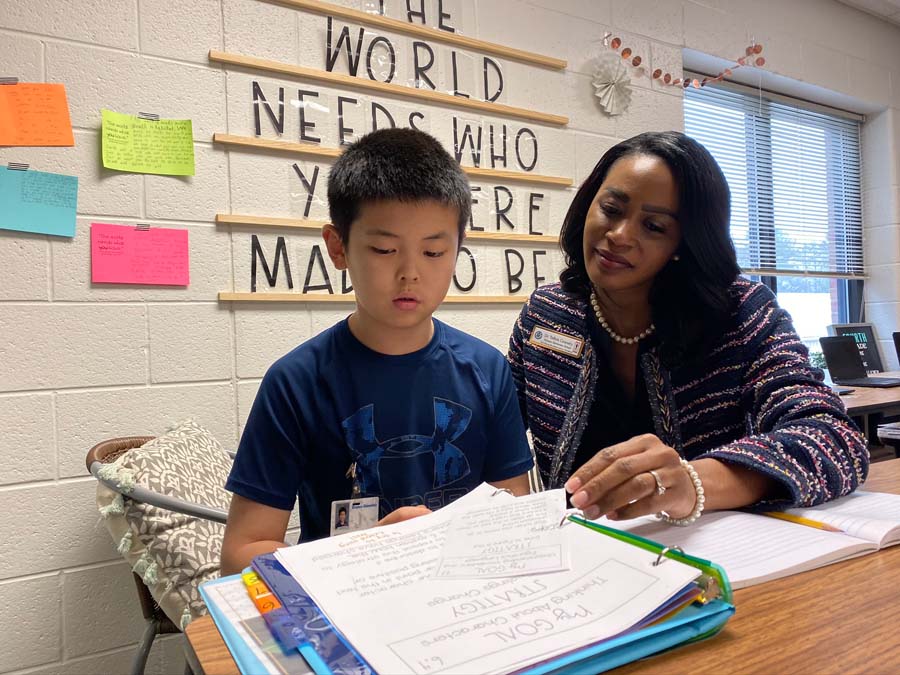 A new principal has taken the helm at Simpson Elementary School in Peachtree Corners. In January, Taffeta Connery, Ed. D. replaced retiring principal Bron Gayna Schmit. Dr. Connery's previous positions include principal of Sugar Hill Elementary School and Assistant Principal at Corley Elementary School in Gwinnett County. Her education career began in 1996 and, in 2008, she earned her Doctor of Education degree from Clark Atlanta University.
Dr. Connery said she wants to continue to build upon the legacy of high engagement and student achievement at Simpson Elementary. "In Gwinnett County Public Schools, we truly believe that great schools build great communities…and likewise, great communities help build great schools," she said. "It is my desire to continue to build a strong relationship between Simpson Elementary, the Norcross Cluster schools and the City of Peachtree Corners."
She added that she's excited about the opportunities that students have to explore ground-breaking innovation and technology by partnering with the Peachtree Corners Curiosity Lab and Tech Park. "Students will be able to engage in real-world applications, problem-solving solutions and critical-thinking skills that are aligned to our AKS Standards," Dr. Connery said. "Our students will be prepared to work in an industry that is constantly evolving, and they will be able to adapt and excel! My job is to build future leaders for tomorrow."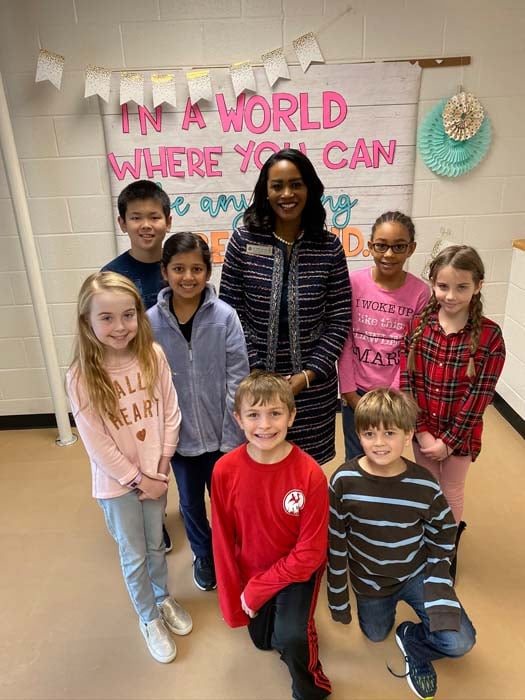 Dr. Connery said she believes in servant leadership and fostering positive relationships. "Shared decision-making, for me, is essential to student success," she stated.
She explained that, during the next few months, she plans to continue asking questions, soliciting opinions and listening to suggestions from all school stakeholders as to what makes Simpson Elementary feel like home to them. "My primary role is to support teaching and learning," Dr. Connery said. "I want to ensure that students and teachers have all the curriculum resources and materials they need in order to be successful. In addition to our work to provide students a good foundational core, I want to be sure to support our connections (Music, Art, Media, STEM, Spanish and PE) team."
Dr. Connery and her husband have lived in Peachtree Corners for more than eight years, and she's excited to live, work and play in the community. "I am proud to be principal of Simpson Elementary School and I look forward to working with all of our Simpson Superstars!" ■