Firebirds Thanksgiving Feast & Holiday Gift Card Offer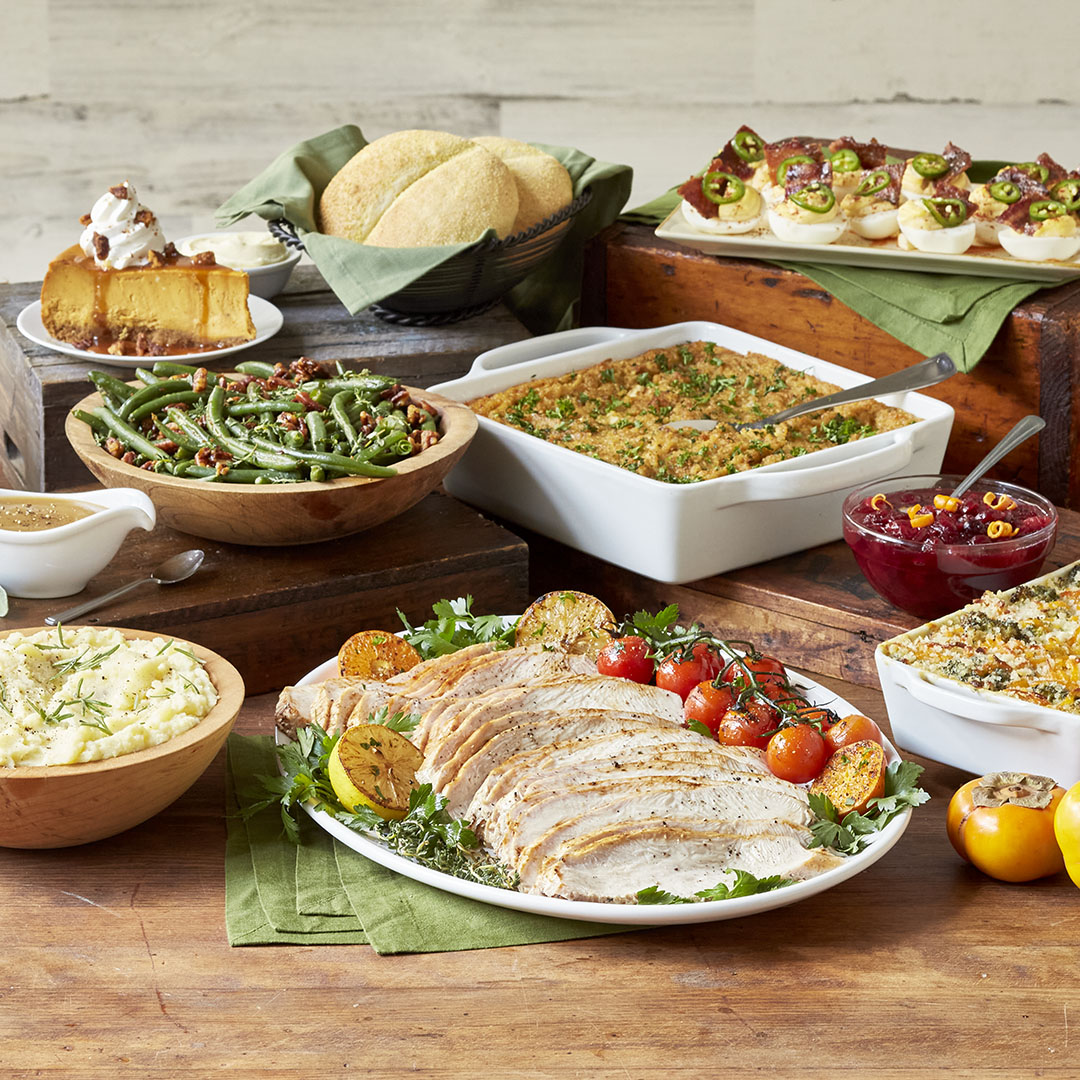 Firebirds Wood Fired Grill is excited to share two upcoming initiatives; introducing the Thanksgiving Feast and welcoming back their Holiday Gift Card promotion! Details can be found below. 
Thanksgiving Feast
Choose between a Turkey Feast or Prime Rib Feast
Available in serving sizes of 4-6 or 10-12 starting at $139.95
Includes sides and Pumpkin Cheesecake
Preorder by November 21st for pick up on Tuesday November 25th or Wednesday November 26th
Find more information and order online at firebirdsrestaurants.olo.com
Firebirds will be closed on Thanksgiving Day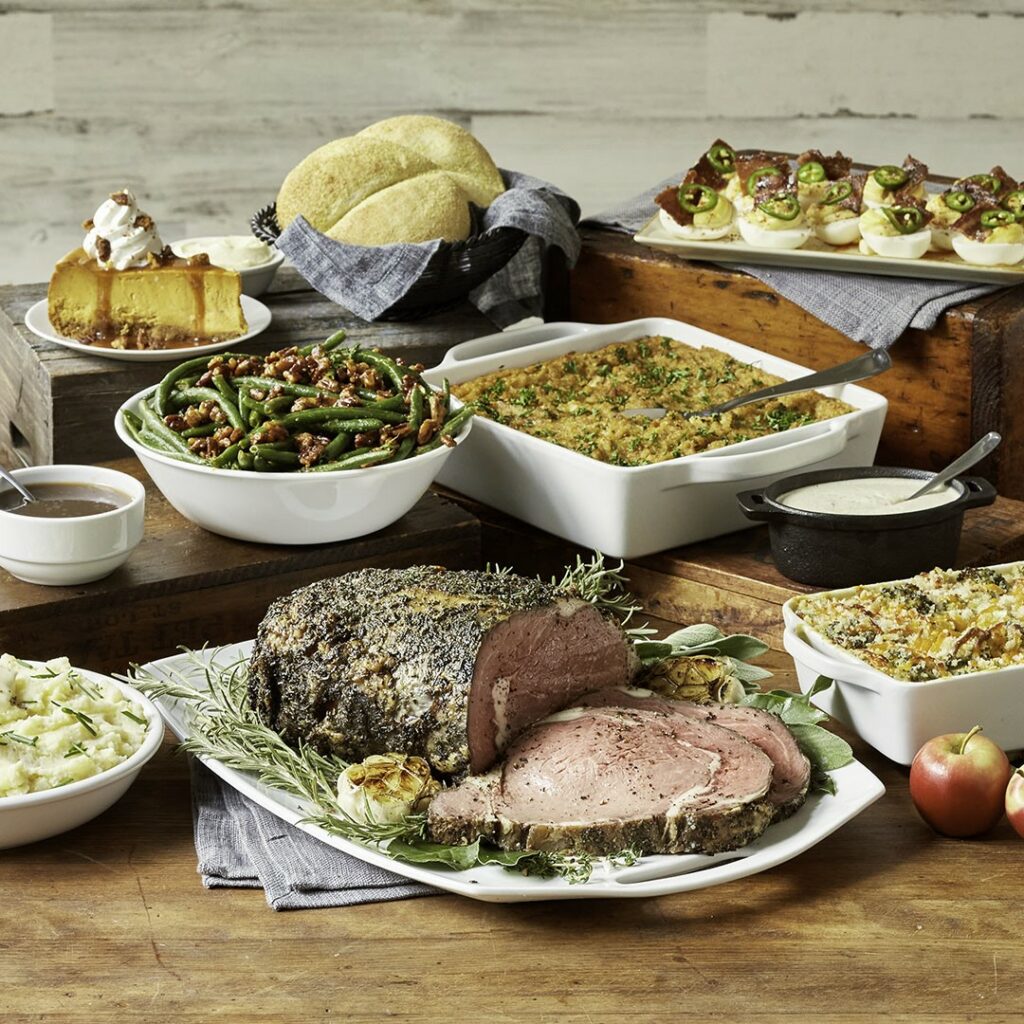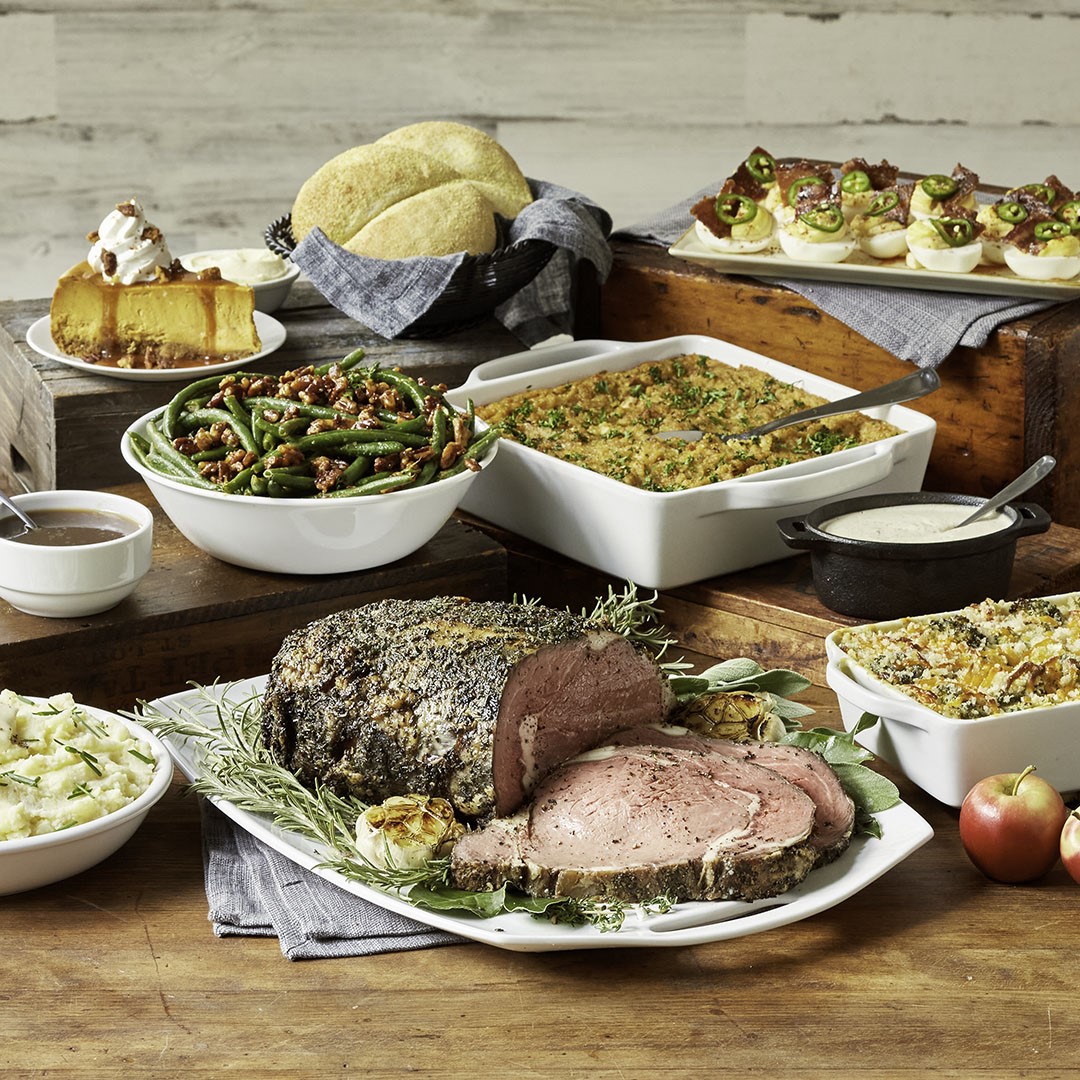 Holiday Gift Cards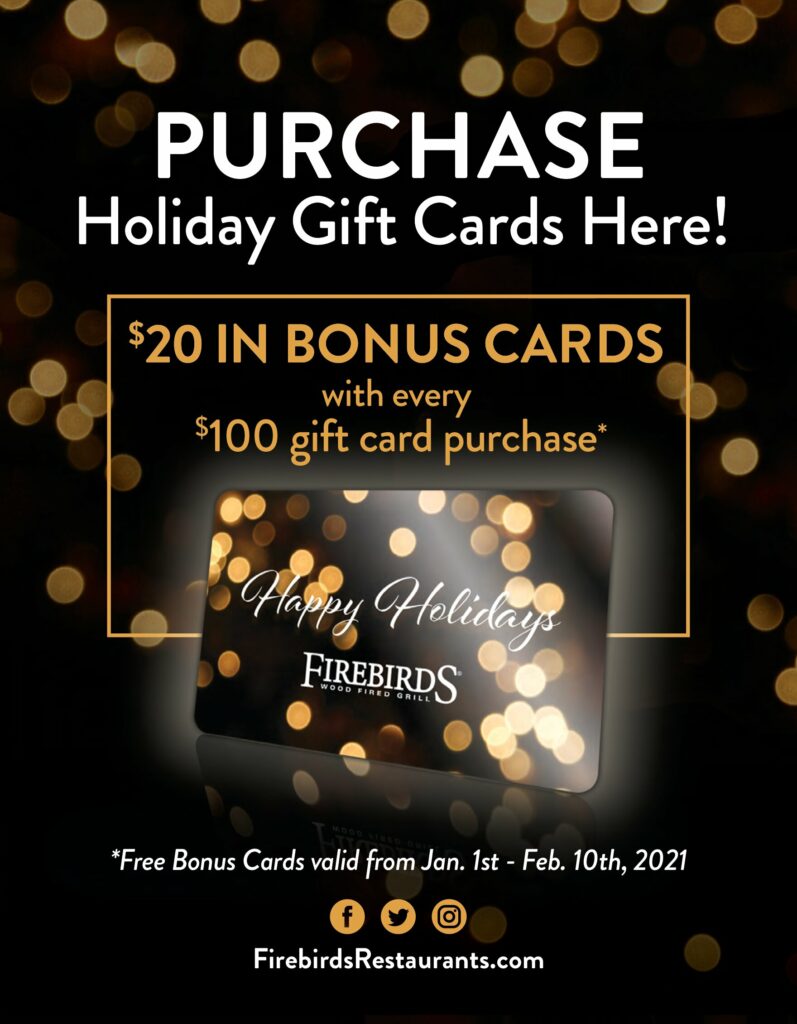 For every $100 in gift cards purchased in-store or online, guests will receive $20 in Bonus Cards
Visit us online at firebirdsrestaurants.com/gift-cards/
This special offer is available from November 6-December 31st
Bonus Cards are valid January 1-February 10th
Old Classic Has New Twist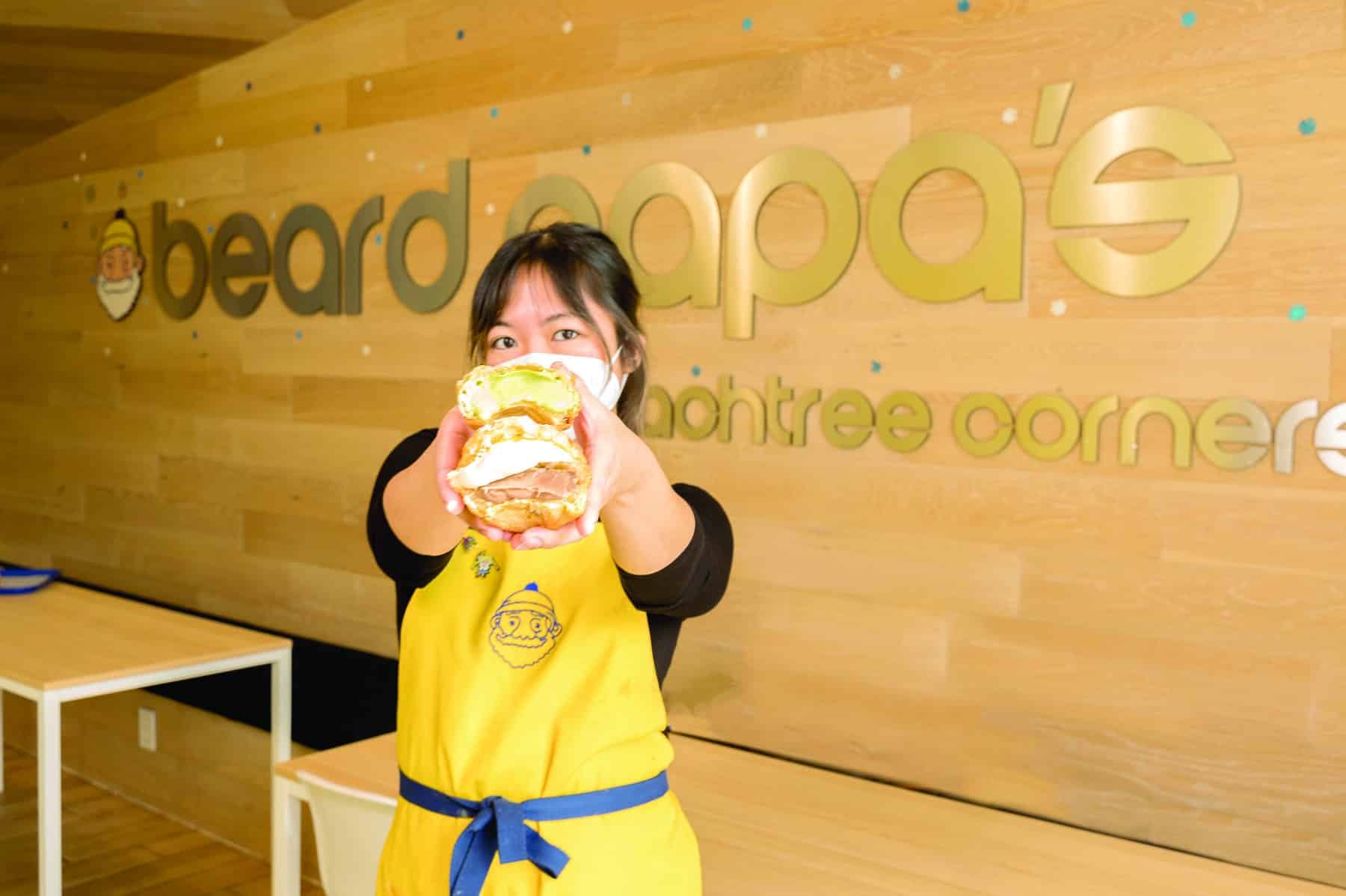 Beard Papa's cream puffs gives the traditional pastry new life with international flavors. Photos by George Hunter.
If you polled most Americans, they'd probably admit that they've never had a cream puff the way it was intended to be eaten — freshly made with quality ingredients. The dessert shop Beard Papas is ready to save the day.
Originally founded in Osaka, Japan in 1999, Beard Papa's started as a small bakery and quickly grew to more than 400 locations in 15 countries and territories, according to a press release. It soon gained global recognition for its light and airy cream puffs.
The Peachtree Corners franchise, located at the Town Center, provides the perfect bite when you crave a little something sweet that won't set your teeth on edge.
Co-owner Esteban Tan let his love of the desserts and his desire to spread his entrepreneurial wings send him looking for a way to become a part of the Beard Papa's international family.
International background for global brand
The road to owning his own dessert spot winds a little for Tan. He's originally from Taiwan, but his parents moved to Argentina when he was small. He met his now-wife at a sort of Chinese language school. Even after both families left for the U.S., the two stayed in touch.
"Her family moved from Argentina to Los Angeles and my family came here to Atlanta. So, because of that we were dating long distance. I would travel to LA …to see her while we were in high school and college," he said.
Besides courting his future bride, Tan took in the cool franchises that didn't exist back east — bubble tea places and one of his favorites, Beard Papa's.
"There were all these different stores that we'd never seen around here. And they all tasted awesome," said Tan.
It was a friend's desire to get the Beard Papa's treats back home in metro Atlanta that prompted Tan to look into starting his own small business. He was on a trip to LA with his new wife and some friends when one woman reminisced about the amazing cream puffs she'd had in China as a child. She said Beard Papa's were just as good as the pastries of her childhood.
"I'm an accountant. I've been doing accounting ever since I started working," said Tan. "But I always wanted to be an entrepreneur. I always wanted to be able to be my own boss and run a business."
When he discovered that the commitments of money, time and experience weren't more than he could handle, his dream became a reality.
"I'm like, 'why can't we have a Beard Papa's store here?' It's something different. …It's not another donut shop or another cupcake store," said Tan.
If you make cream puffs, will they come?
He contacted Beard Papa's home office with the help and backing of two good friends from church. Since Atlanta is a hot market and Peachtree Corners has an attractive demographic, the franchise came on board in 2019.
Despite the fact that Beard Papa's sells a low price-point item that not everyone has heard of, business is going great. So great, in fact, that Tan and his partners are opening another location in Duluth at the end of this year, or early next year.
"It's near the Costco on Steve Reynolds and Satellite Boulevard," said Tan. "With so much foot traffic at Costco, we've got to be able to lure in customers for our cream puffs."
The international nature of the corridor has made both store locations perfect, Tan said. The cream puff, or choux pastry, is a French invention, but it has gained a lot of popularity in the last few decades among Asian markets.
Beard Papa's adds non-traditional flavors, such as matcha, that one probably wouldn't find in a typical French patisserie.
What has helped his business is the support he has received from the City of Peachtree Corners, Town Center Mall and other local entities that make this area a business-friendly place. "The new playground, the activities and other factors make this the perfect place to run a business," said Tan.
Even though he's opening another spot soon, Tan said he will let those grow before he looks into other endeavors.
Chopt Creative Salad Company Opens in Peachtree Corners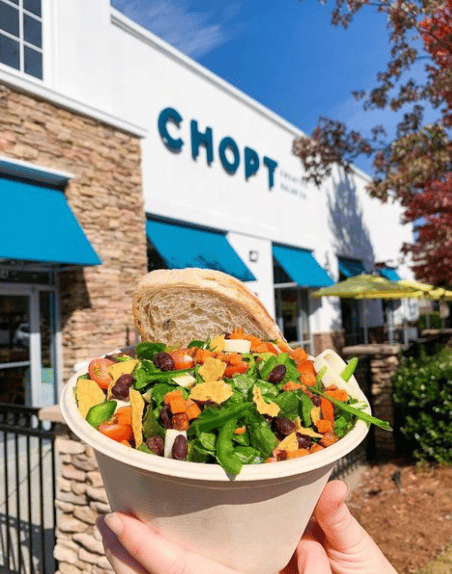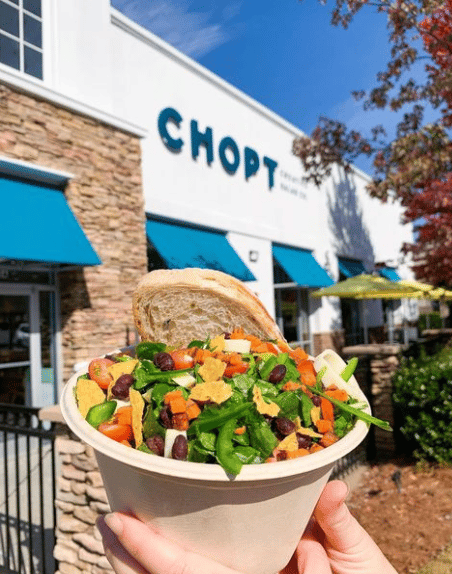 On Oct. 26, the fast-casual salad brand Chopt Creative Salad Company opened its fifth Georgia location at The Forum Peachtree Corners. The new restaurant features an interior dining room that seats 45, a spacious patio that seats 40 and a pick-up shelf for take-out and delivery orders.
Founded in New York City in 2001 by best friends Tony Shure and Colin McCabe, Chopt has expanded to over 80 restaurants in New York, Washington, D.C., Virginia, Maryland, New Jersey, Tennessee, Pennsylvania, Connecticut, Georgia, Alabama and North Carolina.
"We love to create," said Chopt co-founder McCabe. "Mexican Goddess, Sweet & Smoky Chipotle Vinaigrette, Chimichurri Ranch, Sesame Ginger — these are just a few of the dressing flavors that will turn your salad into something special. We encourage people to come up with their own creations, topped off with one-of-a-kind dressings."
With each opening, Chopt celebrates "Chopt Gives Day," the day before the restaurant opens, by giving that day's proceeds to benefit a local nonprofit partner. On Oct. 25, Chopt partnered with HOPE Atlanta to support their mission to help Georgians struggling with housing and food insecurity.
HOPE Atlanta has served Georgians in need for more than 120 years. Last year, they served nearly 10,000 individuals with housing assistance and distributed over 500,000 pounds of food through their hunger programs, including the Smart Lunch Smart Kid initiative.
"Donations raised by the community through Chopt Gives Day will further our fight to combat hunger, and we are so thankful to be partnering with them for their Peachtree Corners opening, as well as their Marietta opening in November," said HOPE Atlanta's Chief Development Officer, Liz Liston.
Kool Runnings Offers Taste of Jamaica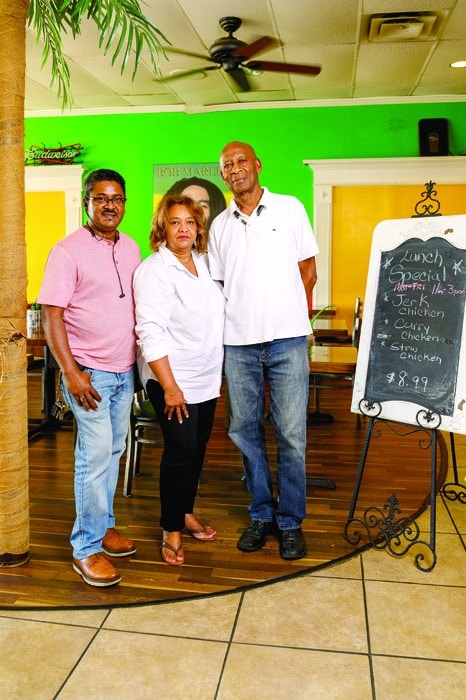 You won't have to board a plane for authentic flavors of this island nation.
You may not be able to bring back the beautiful blue waters or sandy white beaches from a trip to the Caribbean, but thanks to a long-established local restaurant, you can enjoy the same food.
In July 1993 Tony "Granville" Reid and his wife Marcia left their home in Jamaica for the U.S. Six months later, Marcia's brother E. Parry Hinds joined them. They soon found that their credentials from the island nation didn't carry over in this new country.
"The jobs that we held at home were of an executive nature," said Tony. "We spent a lot of time canvassing for employment, with the exception of my wife who was pregnant with our last child."
Encouraged to take a leap of faith
After a year of striking out on the employment front, Hinds' father-in-law, who was an entrepreneur and mentor to the young couple, suggested they open a restaurant.
"We don't know anything about running a restaurant!" Tony countered. But the older man persisted. After all, the Reids had run a pharmacy in Jamaica, and yet neither were pharmacists.
"We weren't chefs, but we did know how to run a business," said Tony. So in 1994, Kool Runnings was born. It started in DeKalb County on Memorial Drive, but it has been at its Peachtree Parkway location for 14 years.
"It was all trial and error over the years," said Hinds. "We made a whole lot of mistakes, made a lot of money and lost a lot of money."
The fact that they weren't chefs or trained in culinary arts forced them to take chances with people who claimed that there were professional chefs. "That messed this up a whole lot," said Marcia. "We had to rely on people that weren't honest."
But the family could depend on their entrepreneurial skills and business acumen. "We had boots on the ground, literally," said Hinds. "We were getting in the mix and learning as we went along, but we also relied heavily on the influences and the input of other people with experience."
It took time, but they gradually gained enough knowledge to be able to identify the pitfalls. "…ad the shenanigans," added Marcia.
It also took trial and error to get the right blend of spices to replicate the flavor they recalled from home. Once they found it, they regulated it so no matter who was in the kitchen, the food would be basically the same.
"One thing that people want is consistency," said Tony. "If I come in here today, I want to be able to come in here a week from now, and if I ordered the same thing, I want it to taste the same."
Customers learn to love it
The restaurant has gained a loyal following. "We've had customers who have been coming to us since day one," said Hinds. "And we have their children coming and their grandchildren coming."
But convincing Americans that curried goat and whole fish, with the head and eyes still intact, were delicious cuisine was an uphill climb. So in the early days, the food was on a steam table where customers could see the food as it was being dished up. "We'd offer samples," said Marcia. "Once they tasted the good flavor, they were hooked."
To date, about 80% of their customers are Americans. In fact, Air Jamaica recognizes Kool Runnings as a top spot for island cuisine. When they were at the Memorial Drive location, patrons and staff from the nearby Hooters restaurant would buy food at Kool Runnings to eat with pitchers of beer while they watched sports at Hooters.
"One evening at about six or seven o'clock, one of the Hooters executives came in through our door… he said, 'We have 28 tables over there, and 23 of them have your food," said Tony, laughing.
It's that kind of proof that assures the family that they've done the right thing.
Challenges met and overcome
The family was doing so well that it had operations in the food courts at North Lake Mall in Tucker and Gwinnett Place Mall in Duluth. Then the Great Recession hit, which meant less consumer spending and a sharp decline in patronage at malls.
They closed their mall locations and focused on improvements at the main location, like a Sunday brunch buffet with music. Just as they were getting their groove back, another tragedy struck — COVID-19.
Unlike a lot of restaurants, Kool Runnings was able to stay open through the pandemic. Even with staffing shortages, the family persevered. "We worked hard every day and made sure everything got done," said Marcia.
Once again, the business model changed. "We were used to most customers coming in to dine and then we became almost all carryout or delivery," said Hinds.
Recently, of course, the prices have skyrocketed. "Some things we're just not able to get," said Tony.
That means it takes more effort for this family-run establishment to keep going. When restaurant suppliers don't have the right rice for the rice and peas, sometimes they'll go to a regular grocery store with prices and quantities geared toward consumers and not cost-effective for other retailers.
"Even a simple ingredient like coconut cream — that's a primary ingredient in many recipes — is sometimes impossible to find," said Tony.
He added that they can't just pass on the additional costs to the customers because soon they'd have no customers. Still, they all are optimistic that things have leveled off somewhat and will soon get better.
Through it all, they don't regret a thing. For a group of folks without culinary backgrounds, they've made quite an impact in the food world.
Although their children grew up working in the restaurant, they don't believe the legacy will live on. "When we close, we will be done. But we'll know that we've done well," said Hinds.
Kool Runnings Jamaican Restaurant
5450 Peachtree Pkwy., Peachtree Corners
KoolRunningsRestaurant.com, 770-652-7104