Registration is Now Open for Summer Camps at Wesleyan School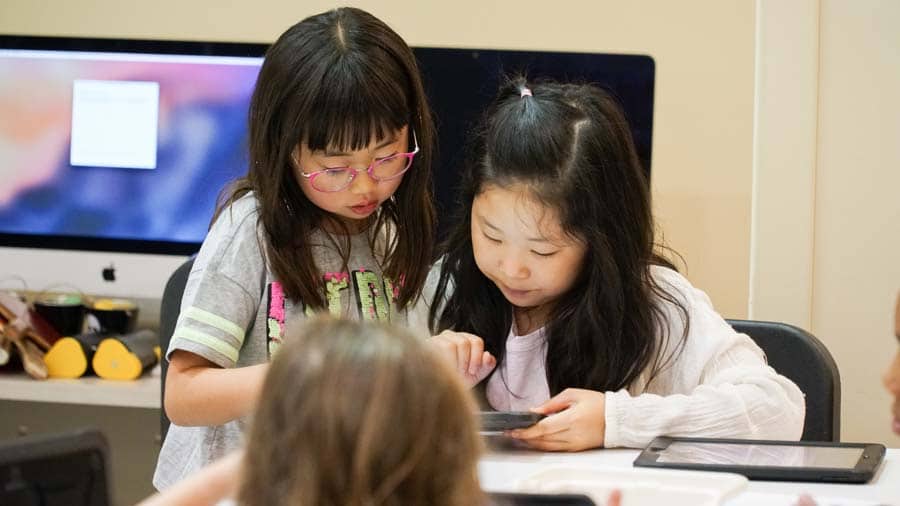 Children ages four to 14 are invited to spend this summer at Wesleyan! Registration is now open for summer camps and the programs are open to all children, regardless of where they attend school.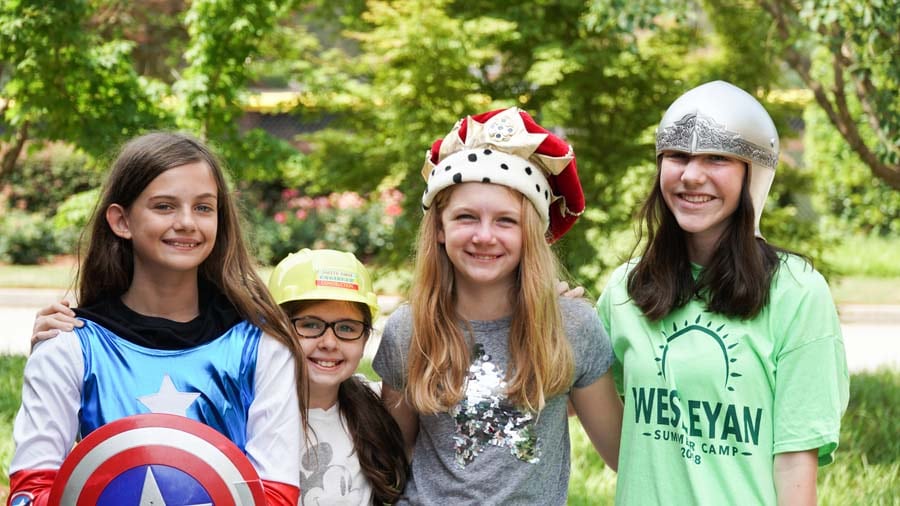 Six-weeks of camp are offered with multiple half- and full-day camps available each week. Camp topics include:
• Academics
• Adulting 101
• Athletics
• Art
• Architecture 3D Imaging
• Cooking and Baking
• Coding and Lego Robotics
• Creative Writing
• Forensic Science
• Intro to Babysitting
• Movie Makers
• Sewing
• Study Skills
• Sports Camp
• Theater and Improv
• Things come Apart
The fun begins June 1. For a full schedule and registration information for both half- and full-day camps, visit www.wesleyanschool.org/summercamps.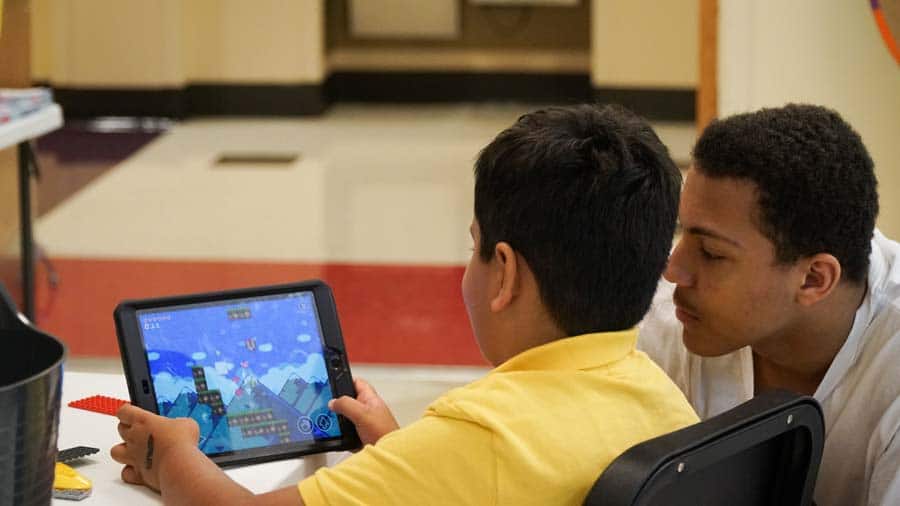 Wesleyan School is a Christian, independent K-12 college preparatory school located in Peachtree Corners, Georgia. At the start of the 2019-2020 school year, Wesleyan enrolled 1,179 students from throughout the metropolitan Atlanta area. To learn more about the school, visit www.wesleyanschool.org.
Local churches offer Vacation Bible Schools and other summer fun for kids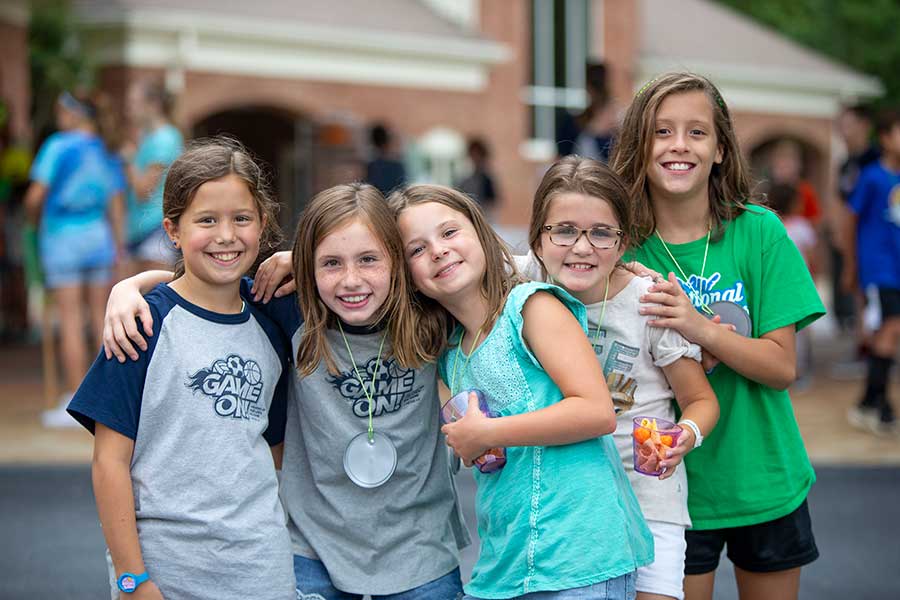 Many of the churches serving the Peachtree Corners community are providing ways to help students develop spiritually, socially, physically and academically while school is out. In addition to Vacation Bible Schools, there are camps, sports clinics and other activities on the calendar.
Christ the King Lutheran — YeeHaw Weekend
YeeHaw Weekend Vacation Bible School at Christ the King Lutheran Church is a stampede of fun that celebrates God's greatest gift — Jesus. The Vacation Bible School will be held Friday through Sunday, July 26-28. Friday, 5:30-8:30 p.m., and features a Chick-fil-A dinner. The Saturday afternoon program runs from 2 to 4:30 p.m., and Sunday morning, 9-11 a.m., includes a Waffle House breakfast.
Registration is open now, and there's a free music CD/download for those who register by July 1. The cost is $5 per camper, with a family maximum of $15. For more information and to register, visit ctklutheran.org or call 770-449-1211.
Peachtree Corners Baptist — In the Wild
This year's Vacation Bible School at Peachtree Corners Baptist Church is In the Wild. The free community event is open to children who have completed kindergarten through 5th grade. The program runs Monday through Friday, June 10-14, 8:45 a.m. to 12 noon each day. Registration is open and can be accessed through pcbchurch.org.
To accommodate working parents, After-VBS Camp is available Monday through Friday, June 10-14, 12 noon to 5 p.m. The camp is for students who've completed 1st to 5th grades at a cost of $150. There will be fun games, as well as trips to Glow Galaxy, Monkey Joe's, West Gwinnett Aquatic Center and Chuck E. Cheese. Please note that limited space is available.
Several other kids' events are offered at Peachtree Corners Baptist Church this summer, too. There's a Sports Camps and Clinics for kids and teens in June and July. The list includes Basketball Camp (June 3-6 and July 22-25), Baseball Camp (June 24-26 and July 8-10), Pitcher and Catcher Day (June 27 and July 11), Dodgeball Day (July 26). For specifics on sports camps, go to pcbchurch.org, scroll over 'Connect,' click on 'Sports' and then 'Camps and Clinics.'
Kids Night In, on Wednesday, June 19 from 6 to 9 p.m., invites students who've completed kindergarten to 5th grade for a movie night in the Collide Studio. After a pizza dinner, there will be popcorn to snack on while everyone watches the animated movie "The Lion King." Children are encouraged to wear PJs and bring their pillow and blanket. Kids Night In is free and no registration is required.
Visit pcbchurch.org or call 770-582-2450 for information and to register for VBS, camps or special events.
Simpsonwood UMC—ROAR: Life Is Wild — God Is Good VBS
This summer, the theme of Vacation Bible School at Simpsonwood United Methodist Church is ROAR: Life Is Wild — God Is Good. The program is offered exclusively for children from 4 years old (as of Sept. 1, 2019) through students who have completed 5th grade.
ROAR runs Monday through Friday, July 15-19, 9:30 a.m. to 12:30 p.m. at Simpsonwood UMC, 4500 Jones Bridge Circle, Peachtree Corners 30092. Go to simpsonwoodumc.org or call the church at 770-441-2181 for details or to register.
Mary Our Queen — Cool Kingdom Party
At Mary Our Queen Catholic Church, kids are officially invited to spend a royal week with the King and Queen of Heaven and Earth. Children participating in Cool Kingdom Party, a Catholic Vacation Bible School, will learn all about Mary and how she leads people closer to her Son, the King of Kings.
This royal week is offered for children aged 4 years old (by June 1) to 5th grade, and is offered Monday through Friday, June 24 to 28, from 9 a.m. to 12 p.m.
The cost is $40 per child; families of three or more children should contact the church for possible family discounts. Each child requires a separate registration. Mary Our Queen Catholic Church is located at 6260 The Corners Parkway, Peachtree Corners 30092. Call 770-416-0002 or go to maryourqueen.com to register and get additional info.
Landmark Church — Supernatural Kids: Bringing Heaven to Earth
An exciting and fun-filled Vacation Bible School, Supernatural Kids: Bringing Heaven to Earth will be presented at Landmark Church. It's an awesome opportunity for children, aged 5 to 12 years old, to experience a supernatural encounter with God.
The week-long experience runs Monday through Friday, June 10-14, from 8 a.m. to 12 noon. Through Supernatural Kids, children will be able to discover who they are and connect with God through the Bible.
For older kids, aged 8 to 18 years, Landmark Church offers AOTM (All Over The Map) Drama Troup Camp Tuesday through Saturday, June 18 to 22, from 9 a.m. to 12 noon. They're invited to come to develop drama skills and discipline, experience teamwork and commitment and build friendships while enjoying games and learning to walk with Christ Jesus. The camp ends with a special cast party!
Landmark Church, 3737 Holcomb Bridge Road, Peachtree Corners 30092. Find out more and get registered at landmarkchurch.org or by calling 770-449-5956. ■
Summer Meals Program Coming to Gwinnett Parks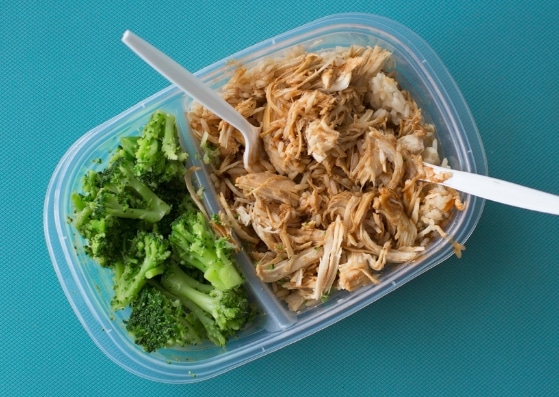 A program to make sure children have access to healthy meals during summer break is coming to three Gwinnett County Parks and Recreation locations. The Gwinnett County Board of Commissioners on May 7 approved a memorandum of understanding with the nonprofit Georgia Nutritional Services, Inc. to serve as the sponsor for the federal Summer Food Service Program at no cost to the County.
Where it will be offered
As the sponsor, GNSI will secure Meals for Kids to serve as the food vendor for the program. The meals program will be offered at:
Best Friend Park Gym, 6224 Jimmy Carter Blvd. in Norcross; Lilburn Activity Building, 788 Hillcrest Road in Lilburn;
Rhodes Jordan Park, 100 East Crogan St. in Lawrenceville.
What Age Group
The Summer Food Service Program will be available for children age 18 years and younger and those age 19 years and older who have a physical or mental disability. The program will provide a free daily meal and snack for summer camp attendees and will be open to the public as well.
The program will run weekdays June 3 through June 28 and July 8 through Aug. 2 (no service July 1-5).  Lunch will be served from 11:30 a.m. to 12:30 p.m. and snack from 2:30 p.m. to 3 p.m.
For a location to be eligible for the Summer Food Service Program, the site must be located in a Board of Education school cluster where more than 50 percent of its students receive free or reduced lunch.
District 4 Commissioner Marlene Fosque said as an added benefit, all three parks are in close proximity to a transit bus stop for easier access by participants. "I am proud of Gwinnett County Parks and Recreation for expanding its healthy lifestyle programming to include providing nutritious, accessible meals for children," said Fosque.
For more information about the Gwinnett County Parks and Recreation, visitwww.GwinnettParks.com.
Don't Wait to Plan Summer Camp Fun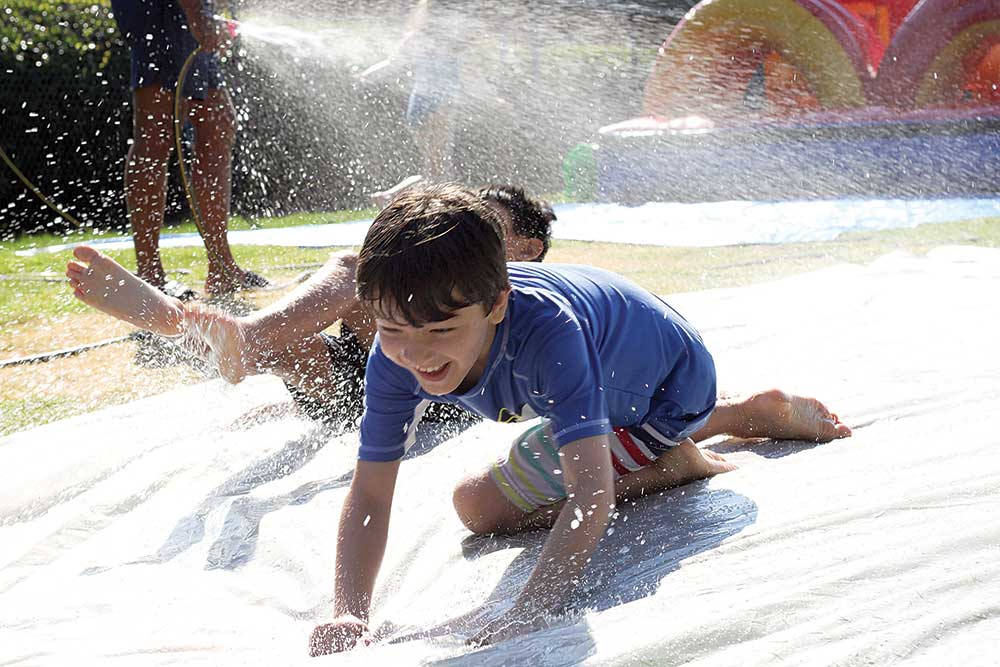 We're coming up to those lazy days of summer more quickly than you might realize. It's just a few calendar page flips until the last day of the school year will be here.
For Gwinnett County Public Schools and Cornerstone Christian Academy, the last school day is May 22. For Greater Atlanta Christian School, it's May 23 and Wesleyan School's last day is May 24.
That means weeks of students with time away from school. While they claim they can't wait to get a break, we're all too familiar with the "I'm bored…" whine that often starts within the first week. Or we notice the reddened, glazed eyes from too much screen time and think 'There's got to be something better for them to do.' Of course, there is.
The summer camp solution
Summer camps are a time-honored solution for filling weeks of school break. Camps not only keep kids busy, they also keep them active — physically and mentally.
Traditional summer camps focus on sports and warm weather activities. These days, however, there are a wide variety of camps to choose from that feature topics like art, theatre and STEM (science, technology, engineering and mathematics).
Whatever camps are the best fit for your kid's summertime, start researching and registering now. Summer camps fill up quickly!
Activity and nature camps
The classic concept of summer camp is a day spent outdoors, swimming and playing sports with the guidance of counselors. While many camps follow that pattern, they often add more.
The goal at Camp All-American is to build strong character in the lives of young people. The full-day camps they offer are available for kids aged 5 through 17 and include Bible study, physical activity, and specialty camps. Campers can also choose from a wide range of specialties like art, cheerleading, photography, and soccer.
Camp All-American runs for 10 weeks and is held at Perimeter Church in Johns Creek. Day camps for 1st to 6th grade students are also held at Dunwoody Baptist Church. Registration opens Superbowl Sunday; campallamerican.com is the place to get details.
Christ the King Lutheran Church offers Preschool Summer Camps that are designed for children aged 2 to rising kindergartners. Three sessions are available, June 24-28; July 22-26; and August 12-16. Go to ctklutheran.org/preschool or call 770-449-7217 for more information.

The 10 sessions of summer camp programs at Robert D. Fowler Family YMCA run from May 28 through August 2. There's a lot to choose from, too: traditional camps, sports camps, specialty camps, teen camps and half-day preschool camps. Sports include baseball, flag football and volleyball, and specialty camps offer STEM, film, cartooning, dance and more. Go to ymcaatlanta.org/program-locations/summer-camp/norcross.php for more.

The summer camps at Autrey Mill Nature Preserve & Heritage Center in Johns Creek emphasize reconnecting kids with nature and history, allowing them a break from technology and competition. Campers are kept engaged with activities and learning opportunities, but they're also given plenty of time to explore and imagine.
Autrey Mill has several options of full-day summer camps for campers aged 5 to 14 years, and half-day camps are available for 4-year-olds. Visit autreymill.org for camp themes, schedules and more.
Summer camps are not summer school
Several area schools offer camps during the summer months. Though many keep a focus on learning, they bring in a strong element of fun.
Wesleyan School has a long list of camps for kids aged 4 through 8th grade. There's Summer Art Fun; Cooking and Forensic Science. Students interested in science and technology may especially enjoy camps like Movie Makers and Game Designers, Coding and Lego Robotics, Project Invention, STEAM for Middle School or Xtreme STEAM for Lower School.
Camps are offered over six weeks in the summer in a safe, nurturing environment. Registration began January 21, and you can get details at wesleyanschool/camps.
At Greater Atlanta Christian School, more than 30 summer programs in academics, arts, and athletics are offered through the seven weeks of camp, June 3 through July 26. Campers enjoy making new friends and exploring new talents in a secure, Christian setting.
Some of the camps have opportunities for field trips that take students to various locations in metro Atlanta for fun learning experiences. Visit gac.growcamps.org for the 2019 schedule and details.

The Primrose School of Peachtree Corners offers a Summer Adventure Club for children in kindergarten through 5th grade. The kids become artists, explorers and scientists as they're guided through experiments, engineering design challenges and other themed activities. Call the school at 770-409-8732 or visit their website, PrimrosePeachtreeCorners.com, to learn more.

Pinecrest Academy in Cumming welcomes all children 5 and older to their summer camps, which begin in late May and run through late July. The school typically hosts over 25 camps each summer. A favorite, Camp Altius, features fun activities like scavenger hunts, team games, splash time and crazy crafts.
There are also many special interest camps with a focus on subjects like the arts, Spanish, science and athletics. For the budding techies and scientists, there are camps on Coding + STEM, Robotics, Rocketry & Aeronautics and Introduction to Engineering. Visit pinecrestacademy.org/page/campus-life/summer-camps for details and information on registering.
University summer camps
The University of Georgia holds its Summer Academy Camps a little further away, in Athens, Ga., for middle and high school students. Camp choices range from STEM and the arts to college and career preparation camps. Some of the STEM camps choices are Robotics, Engineering, Video Game Design, and even a Mini Medical School.
Kids interested in the arts can choose from Fashion Design, Photography, Screen Writing and more. The Career Preparation and Specialized Camps have focuses that include culinary skills and law. A residential option is available for students to stay in a college dorm during the week. Registration opens February 6; go to ugasummer.com to sign up.
Emory University and Georgia Institute of Technology both offer summer tech camps through iDTech, focusing on STEM education including coding, game development and robotics. At Emory, the week-long camps and two-week academies are for ages 7 to 18 and run May 27 to July 26. Georgia Tech's week-long iDTech camps, scheduled June 10 to July 19, are for girls only, aged 10 to 15. Get more info at idtech.com.
Tech summer camps
Summer camps with a technology bent is the perfect way to add some productivity to your kids' screen time. Prototype Prime is introducing the Kids 4 Coding camps this year, and there are also more tech camps in the area.
Kids 4 Coding Summer Camps will be held at both Gwinnett Technical College locations. In Lawrenceville, the camp runs from June 3 to July 19, and in Alpharetta, from July 15 to 26. There's a variety of tech-based camp themes, such as Microbit & Swift Programming, Mobile Apps + Augmented Reality and Game Design. Full and half day sessions are available. To sign up and see the full list of choices, visit kids4coding.com.
Club SciKidz has summer camp locations throughout the area, including Duluth First United Methodist Church. Children from ages 7 to 15 have 60 STEM and STEAM camp choices, including Young Scientist, F/X Zombie, Veterinary Medicine and Manga Maker. Details are at ClubSciKidz.com.
The Marcus Jewish Community Center of Atlanta (MJCCA) is offering a beginner's Tech 101 camp for 1st and 2nd graders, Whiz Learning Kids, that runs from June 24-28. Campers will learn to use different design elements — images, text, color, and backdrops — to create digital scrapbook pages. They'll even have the opportunity to design their own animations using basic programming techniques. See the full range of camps at mjccadaycamps.org.
At Fernbank Science Center, 4th to 8th grade students can sign up for a week-long Lego Robotics Camp that covers areas like programming and motors for Lego Mindstorm robotics. Find out more at fernbank.edu/roboticscamp.html. ■