How Five Community-Owned Businesses Were Bolstered with Cares Act Money – BeautifulLea Hair Salon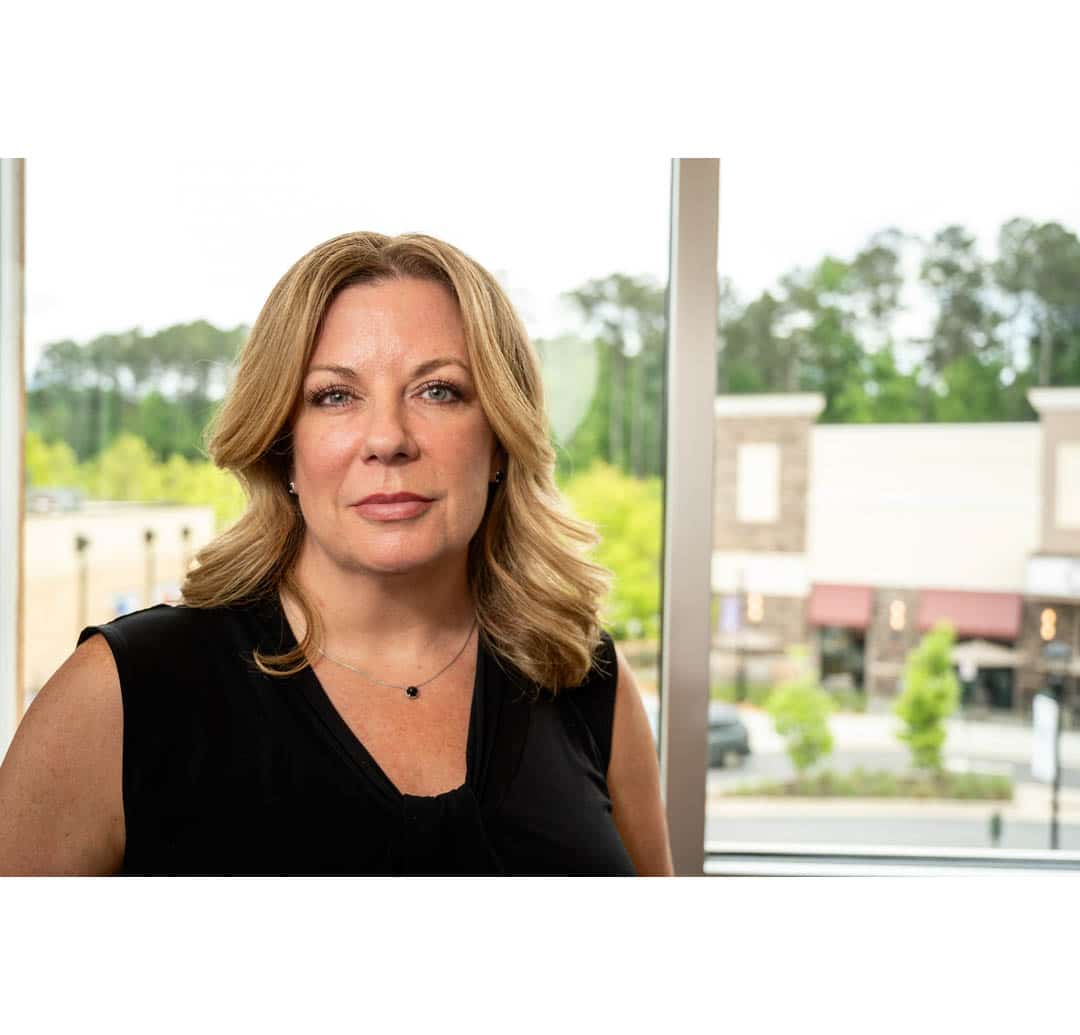 Businesswoman Lea Harwell said her business has been subject to ebb and flow since the onset of the pandemic some 16 months ago. Although she prides herself on having an "always prepared" mentality, being shut down for five weeks and then having to make operational concessions to COVID took a considerable financial toll.
She said the thousands of dollars in COVID grant money she received helped compensate for the weeks of no income. The veteran cosmetologist dipped into her own finances for business expenses during that time, then used some of the grant money to replenish her rainy-day stash.
She also utilized the help to get masks and additional safety supplies and institute cleaning measures. Then there were operational and scheduling changes that chewed away at her former income level.
"I work longer hours to do the same number of people because I'm not seeing two people at the same time," Harwell said. She occupies a one-room suite with three chairs at the MY SALON Suite – Beautiful Hair Salon and said in pre-COVID times she could have a client in one chair undergoing a color processing while simultaneously giving a haircut in the other. That's not possible now.
On the other hand, she allows that having an individual room instead of working as part of a larger open salon has been a plus.
In addition to the limitation on people, additional costs have come with completely sanitizing her room between clients and keeping mask and cleaning supplies on hand for her and for customers who want to feel more comfortable.
That has made her more adaptable, she inferred. "You can't cut hair very well around a mask," she said, although if clients insist on a covering, she can find a workaround.
She's gone the extra mile on Zoom to help clients who are even more ultra-cautious. Harwell said several who have feared venturing out have asked her to jump on a video call with her so they can trim a friend's or partner's bangs or clean up a bit around their ears.
She's willing to do that, but couples it with a cautionary note. "I tell them I will try to help, but I can't take any responsibility for what you do with your untrained hands." As she noted, "I have doing this for 40 years."
Providing what could be termed "tele-haircuts" is a second manner in which she's had to be nimble since COVID reached pandemic levels last year. Harwell said there are other examples as well.
Take what happened at the end of the five-week shutdown, for example. "I remember the day the governor was doing his press conference. He made the announcement at 4:00, and at 4:01 my phone started blowing up. That day was a scramble, and everyone wanted to be back," Harwell recalled.
She said that after initial rush, business tapered off. A couple of roller-coaster cycles followed, including a drop-off last July and August. Now her business has settled into a groove that's about 80% of the pre-pandemic level.
A couple of ancillary factors have brightened the picture. "Our owners were very generous to us," she said. Although they had to keep up with payments to their landlords, lease payments from individual salon tenants were waived during the time that they were not able to be open, she explained.
Harwell also cited working for a number of years in sales and marketing, which she pursued until coming back to the haircutting business some 13 years ago. "I can get out there and find business," she said confidently. "If business falls off, I just don't wait for something to happen. I need to work, and I want to work."
For now, she's playing it conservatively, using her much-appreciated help to rebuild her savings while keeping her fingers crossed that cases don't spike again to the point that another shutdown is required. She's still in recovery mode, financially.
Harwell said she thinks Governor Brian Kemp has done what he can to keep small businesses going during the pandemic and added that she's eternally grateful that Georgia is not in the same boat as California, where she said stylists weren't allowed to work for a year.
Soliant Continues Expansion in Peachtree Corners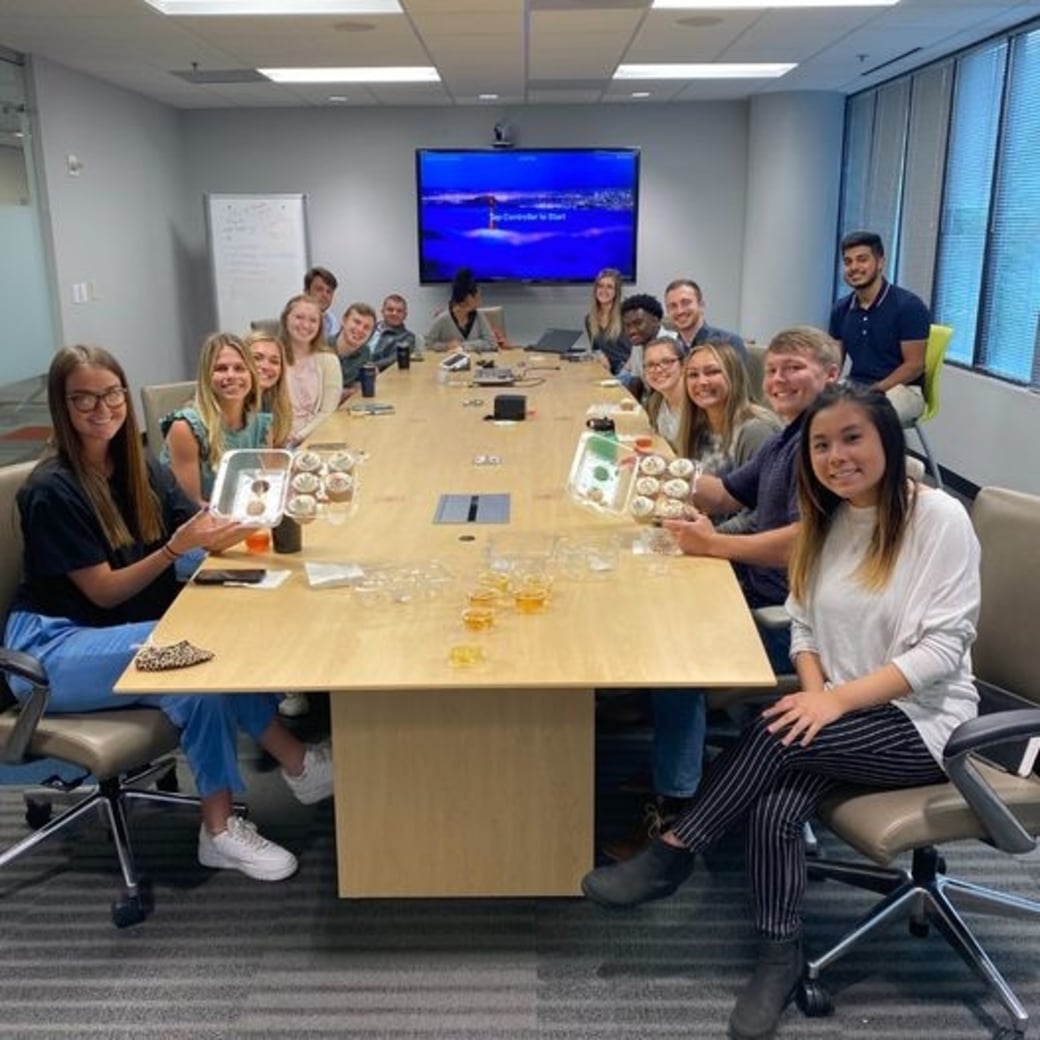 Soliant, a leading provider of specialized healthcare and education staffing services to hospitals and schools around the nation, is growing in Peachtree Corners. Soliant recently expanded their Peachtree Corners headquarters at 5550 Peachtree Parkway by 25,000 square feet, bringing the total to 83,000 square feet.
In 2020, the company announced the relocation of its national headquarters to a 58,000-square-foot space in Peachtree Corners. The majority of new job opportunities now open to applicants will be focused on education and healthcare recruiting. Soliant will employ more than 600 people once this expansion is complete.
Local Production Studio Innovates to Stay Afloat and Keep Creating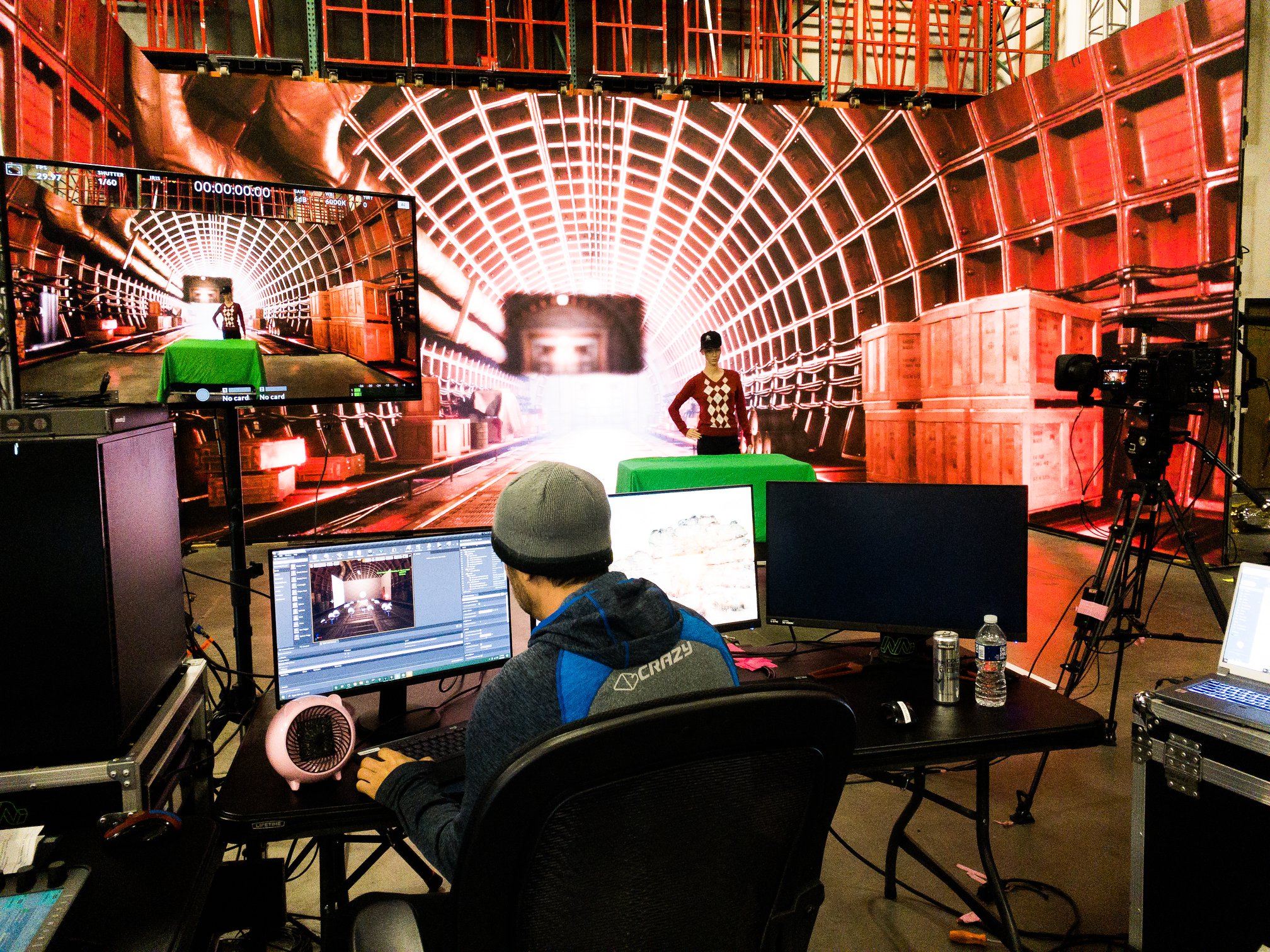 What started as a business offering music lessons and instrument rental has grown by leaps and bounds, now supplying major concert venues with equipment and providing filmmakers with XR film capability.
Music Matters Productions (MMP) in Peachtree Corners pivoted from pandemic hardship into a new division. When live events sank in the wake of the spreading coronavirus, MMP took a different tack. The company, which had just signed a lease for 40,000 square feet of space on Green Point Parkway, began creating "live" environments within its studio with the help of the Unreal Engine.
With no events to produce in 2020, the company experimented with the Unreal Engine software, typically used in video game environments, to create XR scenes and environments to help clients create innovative content. The company began using it to produce films, music videos and commercials for clients who couldn't perform for live audiences, all within its XR studio.
MMP sold a six-episode show to Apple Music and created a piece for Jimmy Fallon. Thus, its newest division was launched. Now, the company's founder and visual designer, Aaron Soriero, is planning to expand in Salt Lake City and Nashville.
"It has been fun to expand our horizons and services, while staying fully in our lane of capabilities," said Soriero. "Having the ability to shift the business into content creation and to have the opportunity to own and produce our own content is invaluable."
In addition to mobile staging and virtual event production, the company organizes drive-in events, provides live event production, creates music videos and customizes, manages, and designs projects. In short, MMP is a one-stop production shop.
MMP has created productions for the Atlanta Jazz Festival, Shaky Knees Music Festival, Sweetwater 420 Fest, the Fox Theatre, State Farm Arena and the Tabernacle, among other venues. For more information, visit musicmattersproductions.com.
A Risk and Hard Work Lead to Sweet Success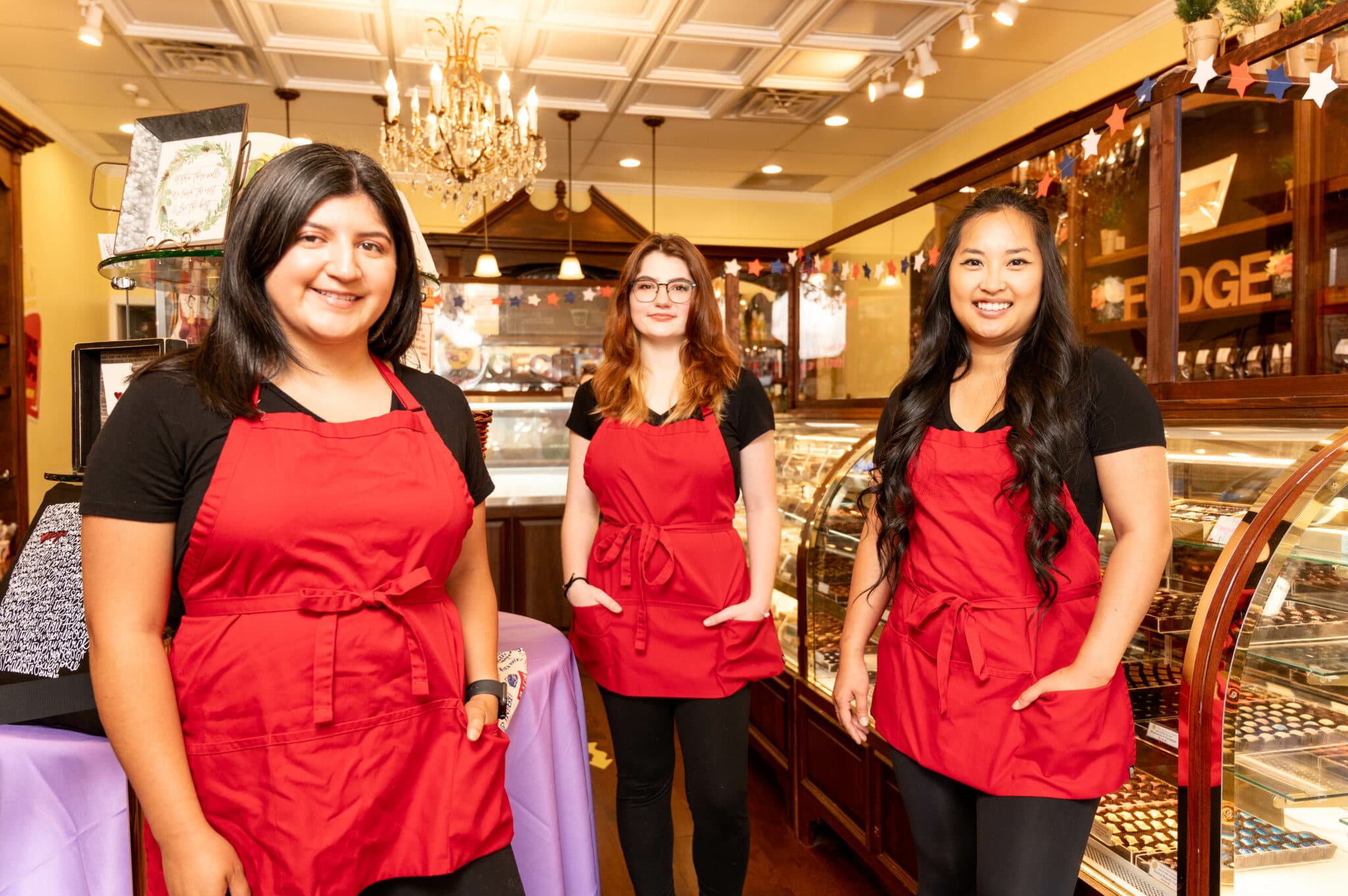 What started out as a search for a part-time job turned into Peachtree Corners resident Diana Hsieh becoming the co-owner of The Chocolaterie at just 27 years old.
The Chocolaterie is an artisan chocolate shop located in the oldest remaining building on Main Street in Historic Downtown Duluth. It has a beautiful assortment of luxury chocolates, gourmet ice cream, handmade fudge and unique gifts.
Humble beginnings
Diana was just two years old when her parents moved to Atlanta from Vietnam. When her family arrived, they moved into a one-bedroom apartment across from Turner Field and her father worked two jobs to support them.
"Growing up, I fell into the trap of the Asian stereotype and believed that in order to be successful in my parent's eyes, I had to become a doctor, lawyer or engineer," she said. Her parents fought to make it to America and worked extremely hard to raise her and her brothers. She didn't want to disappoint them.
Over time, she realized that her parents didn't have those expectations at all. They just wanted her to be happy and successful.
Finding her way
In 2015, Diana graduated from the University of Georgia, where she majored in Public Health and Sociology. "The plan after college was to get my Master's in Public Health and go into disaster management," she said. "I was frustrated with not finding a job in my field since the positions I was interested in required years of experience."
Because of this, Diana had to move back home with her parents. "I was pretty disappointed with myself," she explained. "I really thought that I wasn't where I was supposed to be. I watched all my friends moving on with their lives and I thought that I should be doing that too. But instead, I felt like I was going backwards. I felt as if, at that point in my life, I should be done with having my parents help support me. I wanted to be out on my own and not depending on someone."
Over the next couple of years, Diana bounced around to more jobs, got married and she and her husband Calvin bought their first home in Peachtree Corners.
"We kind of stumbled upon the home and knew it was more than what we could afford and bigger than what we were looking for at the time, but it was a great deal," she said. To help them, Diana's parents gave them money for their down payment and Calvin's parents matched the gift.
Pathway to destiny
Once settled into her home, Diana began looking for another part-time job since she had just enrolled in Kennesaw State University to pursue a Bachelor of Arts in Computer Science. She saw a post on Facebook that The Chocolaterie was hiring.
"I applied and got the job. Right when I was hired, the owners, Mike and Elizabeth Ashworth, made it clear that they were looking for someone to take over the store."
Diana saw people coming often to meet with the owners, but they were never a good fit. "Everyone was interested in the store for its prominent location," she recounted. "However, they didn't want to keep the chocolate business."
One day, when Diana and Elizabeth were working in the store together, Diana said, "Elizabeth casually asked me what I thought about buying the store. I was surprised by the question, but told Elizabeth I would give it some thought."
Over the next month, Diana thought hard about the opportunity. After going back and forth with the idea and trying to convince herself that she could take on this challenge, Diana's brother told her, "It sounds like you already made your decision, I don't know why you're doubting yourself." That's when Diana finally decided that she was ready.
The time is now
After Diana made the decision that she wanted to be the next owner of The Chocolaterie, she approached the store's manager, Nancy Rangel, about partnering with her on the opportunity. "I was super nervous bringing it up to her," Diana said. "I knew there was a chance that she wouldn't go in on this with me, which is fair because I was asking her to make a big commitment."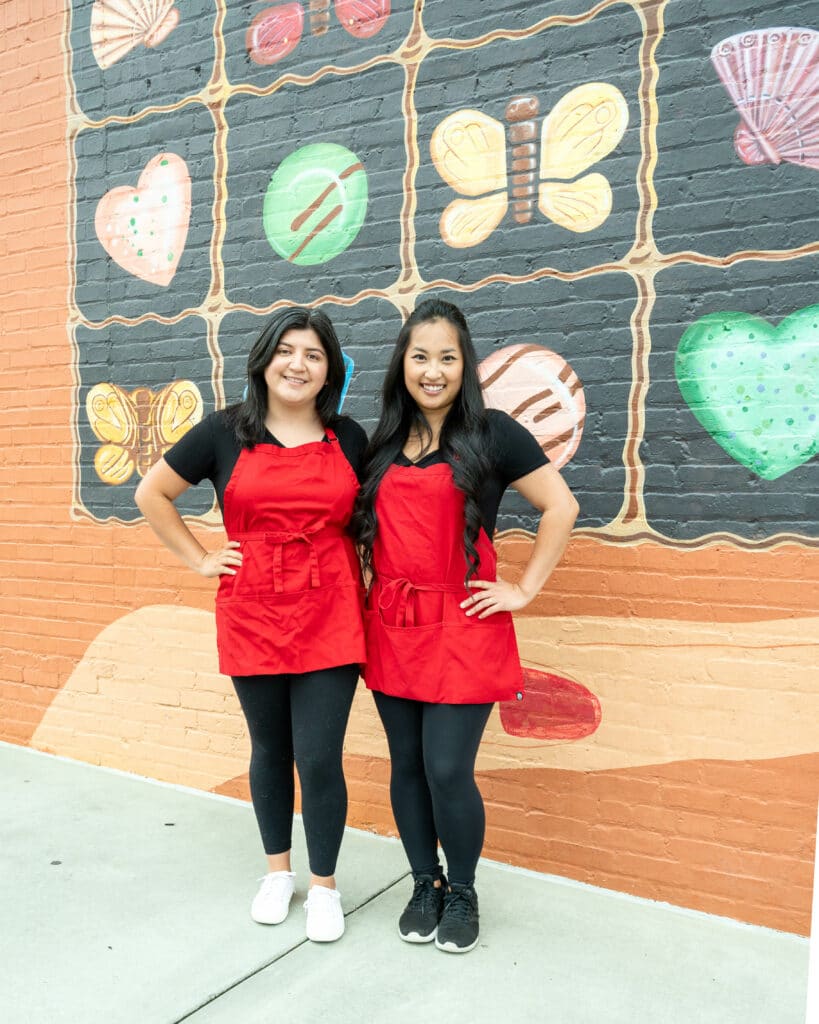 Nancy told Diana she would think about it and get back to her. "That took a couple weeks, but once she got everything in order, we had lunch at Fox Brothers where she told me she'd love to do this with me."
Diana and Nancy went back to Mike and Elizabeth to let them know they wanted to buy The Chocolaterie, and their parents helped them with the capital to purchase the store.
"From there, we really hit the ground running," stated Diana. "We had lunch in March and by April, we were incorporated and got all of our licenses in order. By the end of June, we were finalizing everything and took over the store on July 1, 2018."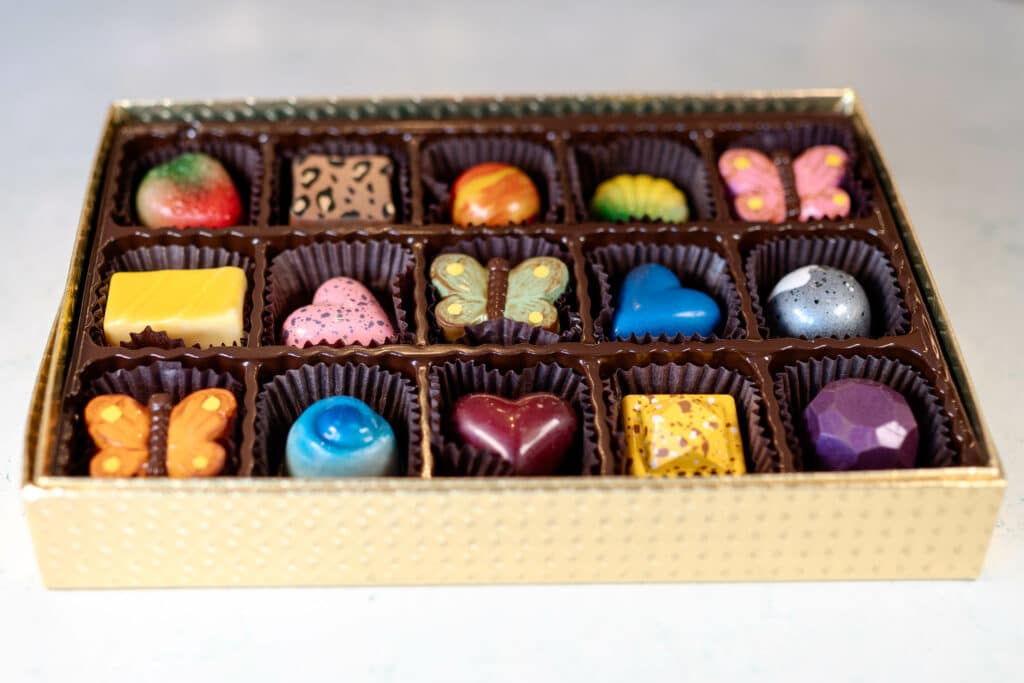 Never give up
After a little over a year of getting up to speed on the business and finally getting in their groove, COVID-19 hit and forced Diana and Nancy to temporarily close the store for in-store shopping for almost four months.
"It was so stressful," said Diana. "Everything happened so fast during the shutdown there was almost no time to think; it was just do."
Diana was worried about how they were going to continue paying their staff because they didn't want to lay anyone off. "We continued to have them at the store taking the phone in and online orders while Nancy and I worked on getting a PPP loan and figuring out how we could convert the store to allow for in store shopping again," she said. "Shutting down the store was just not an option. It never crossed my mind during the shutdown that we weren't going make it through this somehow. The store was my livelihood, Nancy's livelihood. I just knew I didn't want to fall back on depending on someone to take care of me again."
Now, Diana can't help but reflect on the challenges she endured to get her to where she is. When asked about her decision to buy the store, Diana said, "It was one of the best decisions I've ever made. I learned so much in the short time that I've had this store. I obviously learned a lot about the business side of things and how to manage and operate a business. But I also learned a lot about myself. About how much I could achieve once I got over the idea of doing things because I thought it was expected of me, to doing things that I wanted," she said.
"To this day, I still think I'm crazy for buying the store but I'm forever grateful that Mike and Elizabeth, my parents and Nancy believed in me."
Diana finding her own path and purchasing the store changed her relationship with her parents. "It brought a deeper understanding of what they wanted for me all along," she said. "To be happy and successful no matter what it was that brought that success."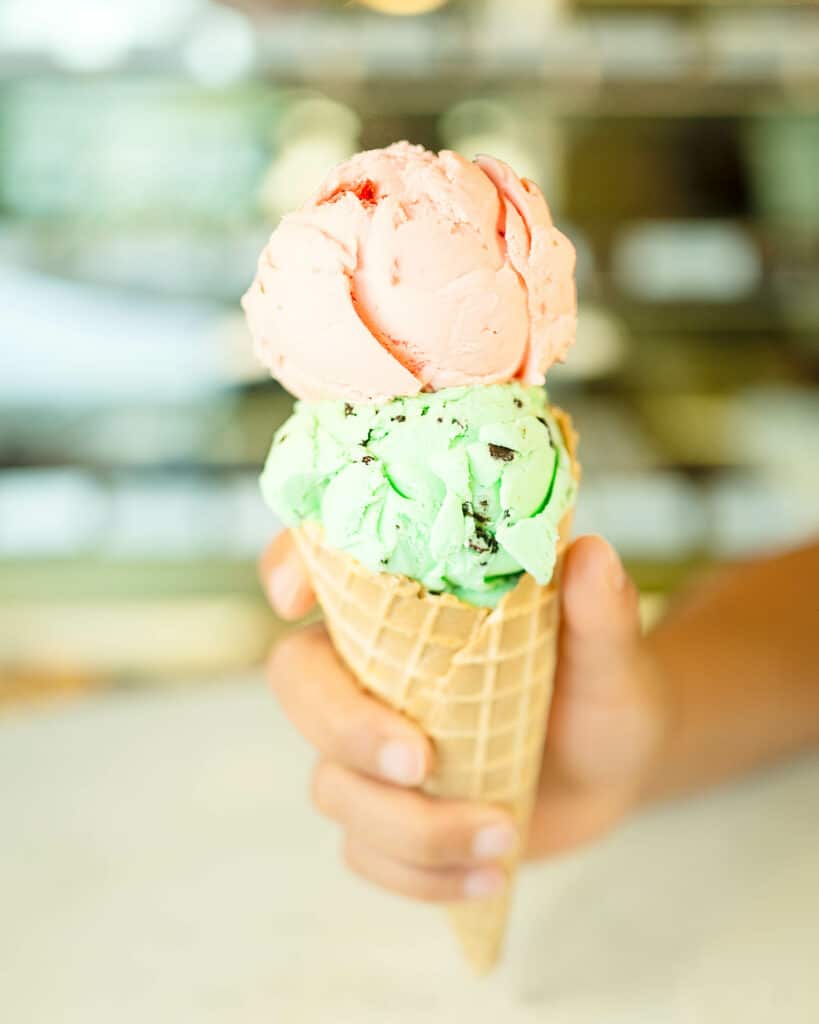 After the initial experience of being frustrated and unsure of her career trajectory, purchasing The Chocolaterie gave Diana the confidence boost she needed. "I feel that the business is going to be just fine. I feel like, after dealing with COVID, I can handle anything that comes my way."