Surgical Robot Maker to Become City's Biggest Employer with $540M Campus Expansion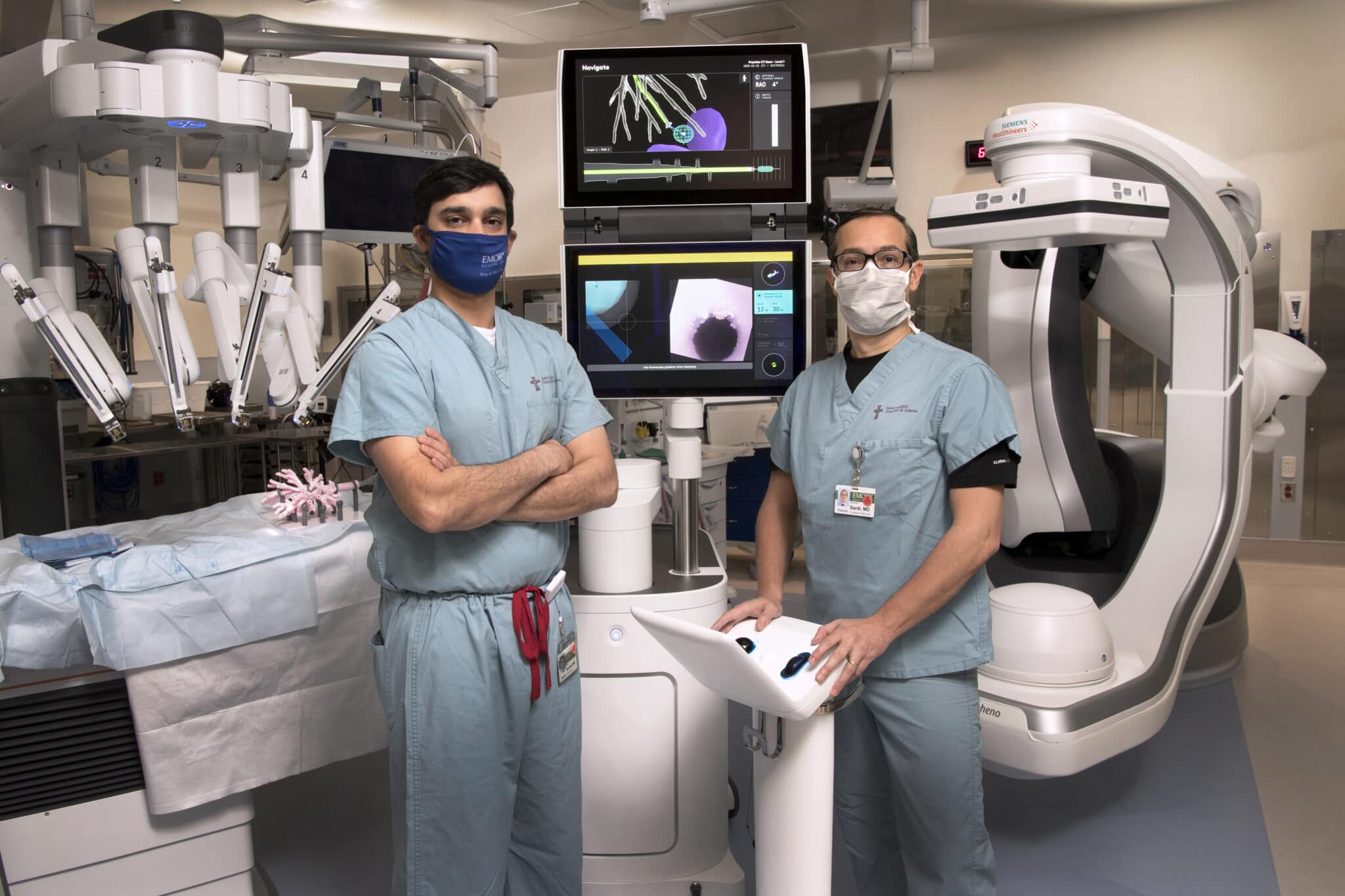 A top manufacturer of surgical robots is planning a $540 million expansion of its local campus into a national hub that will make it the largest employer in the city by far and one of the biggest in Gwinnett.
Intuitive Surgical's expansion on its Data Drive campus aims to bring 1,200 net new jobs at an average wage of around $130,000 a year. State and local governments are helping with an estimated total of roughly $67.8 million in grants, tax breaks, fee waivers and other assistance.
The multibillion-dollar California company's local growth is good news, according to local officials and a surgeon who uses its robots.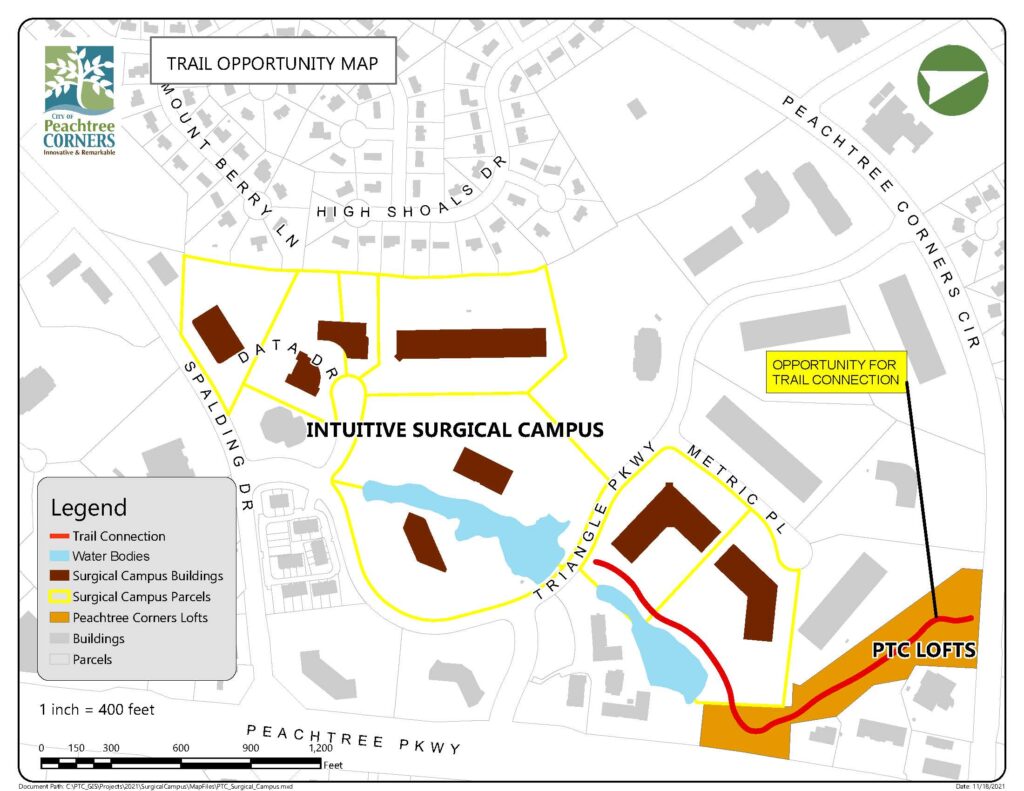 "We are thrilled that Intuitive recognized the benefits of being located in Peachtree Corners, and we are grateful to have their growing campus in our city," said Mayor Mike Mason in an August press release announcing the deal. "Peachtree Corners is a major regional technology hub with great homes, great schools and great community amenities, so we are confident that Intuitive will be very pleased with their decision to expand their presence here."
Dr. Manu Sancheti, the Chief of Thoracic Surgery at Emory Saint Joseph's Hospital in Sandy Springs, uses Intuitive's robots daily. He trains other surgeons in the robotic techniques at the Peachtree Corners campus, and his kids attend Wesleyan School nearby.
"I think it's going to be a really good opportunity for the community," Sancheti said in a recent interview. "I think it's going to be a really exciting place for robotic surgical education."
"We were thrilled to learn Intuitive has chosen to expand their presence in Gwinnett County," Governor Brian Kemp said in the press release. "With our advanced medical environment, dynamic workforce, pro-business policies and thriving economy, Intuitive made the right decision in choosing Georgia."
Set to become a top local employer
The Peach State continues to attract world-renowned companies like Intuitive, and this huge investment coming to the new Peachtree Corners campus will benefit hundreds of hard-working Georgians across metro Atlanta.
The company's massive boost in local presence from nearly 200 jobs to 1,200-plus is expected to happen sometime between 2024 and 2031, according to press statements and state documents. That would take it to the top of local employer lists. According to the City, the biggest private employer in town today is CarMax with 600 workers, followed by Soliant, which last year announced 598 jobs in a headquarters move.
Based on data on the website of the economic development agency Partnership Gwinnett, Intuitive would become the county's sixth-largest employer overall and fourth largest in the private sector. Today's top public employer is Gwinnett County Public Schools at 23,300 and the biggest private employer is Northside Hospital at 4,650.
Founded in 1995, Intuitive is now headquartered in Sunnyvale in California's Silicon Valley. The company is a pioneer of robotic surgery with its Da Vinci line of spider-like, multi-armed robots. It also recently introduced the Ion, another robotic device to explore and biopsy the lungs.
Robotic surgery offers superior healthcare
Sancheti, who is also Emory Healthcare's Head of Robotic Thoracic Surgery, uses both types of robots. He says the highly dexterous arms hold a camera, a light and various surgical devices like scalpels and staplers, which he remotely manipulates inside the patient's body while viewing an enlarged 3D version on a screen, much like playing a very serious video game.
The big advantage of the robots, Sancheti says, are much smaller incisions, since only small robot arms rather than human hands enter the body. "It allows me to do the surgery almost as if my hands were within that body cavity without making a big incision," he said.
Robotic surgery on the heart or lungs is done through incisions around 8 to 12 millimeters long — less than a half-inch. Compare that with 8- to 12-inch cuts for traditional surgery, which often also requires spreading or breaking some ribs. The robotic version, Sancheti says, means much less pain, faster recovery and less use of potentially addictive narcotic painkillers.
Those advantages have made for a booming business that put Intuitive into an expansion mode. The company is planning a similar campus expansion at its headquarters, which began moving through Sunnyvale's local approval processes at the same time Peachtree Corner's deal was announced. Jennifer Garnett, a spokesperson for the City of Sunnyvale, said the company's growth is welcome there, too.
"Since their start here in 2002, Intuitive Surgical has grown to become Sunnyvale's seventh-largest employer and is among our 25 largest sales tax producers," she said. "Their long-standing support of the Sunnyvale community through their employees' volunteerism and the Intuitive Foundation has been equally important. For example, the foundation donated $200,000 in 2020 to the City's nearly $3 million Sunnyvale Cares program to support nonprofits and small businesses during the height of the pandemic."
Peachtree Corners nurtures company growth
According to a company spokesperson, Intuitive came to Peachtree Corners in 2013 with 15 employees and has grown to nearly 200 workers. The local campus "serves as our primary training site for surgeons and care teams, and the area's amenities, quality of life and universities provide us access to a strong and diverse talent pool," the company said in a written statement.
The current local headquarters is 5655 Spalding Drive, at the intersection with Data Drive. But Intuitive owns six buildings on roughly 39 acres of land along Data Drive between Spalding and Triangle Parkway, with a lake in the middle. That's the expansion area.
"The expansion provides office workspace, training for our clients and our internal staff, engineering supporting manufacturing, manufacturing space and all of the campus amenities found at a major Intuitive hub, like Sunnyvale," the company's statement said. "The initial Phase 2 expansion will provide approximately 700,000 gross square feet of facilities. The ultimate campus build-out will likely be much larger, but is still in planning."
The company had no illustrations of the campus concepts to offer, but gave a brief description: "The campus will be a series of interconnected buildings, gardens, terraces, a lake and wooded, natural spaces, like those seen on many academic and corporate campuses. The design will promote a healthy lifestyle with broad accessibility for all staff and guests."
The exact timing remains to be seen. The announcement in August spoke of completion in 2024, while the formal incentives deal in state documents estimated completion by Dec. 31, 2026, and gives the company seven years starting in June 2024 to fulfill the jobs promise. Under the terms of the deal, the company must maintain 183 existing, full-time jobs and maintain operations on the campus for at least 10 years.
In exchange, Intuitive is being offered "cost savings and cost avoidances" estimated by the Georgia Department of Economic Development to be worth $67,745,530. The company could get a little more if it exceeds the promises and less or nothing if it doesn't.
Among the assistance is a $2 million state Regional Economic Business Assistance grant to offset costs of property, machinery and equipment; $29.781 million in jobs tax credits; and a $12 million property tax abatement. The City agreed to waive a total of $3.11 million in regulatory, occupational and stormwater fees, while the county will pay $30,000 to install a pedestrian beacon crossing. The deal even includes the government footing a $2,500 bill for a press release and ribbon cutting.

Insight Sourcing Group Adds Kane Kiester as VP of Energy Procurement and Management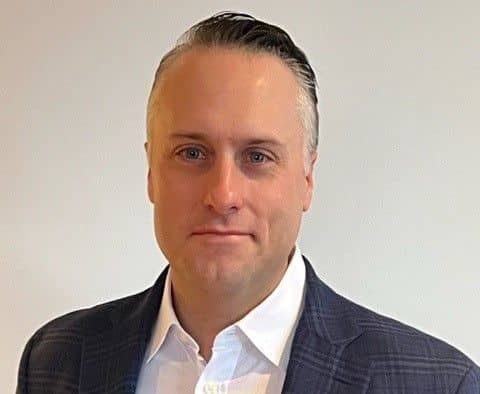 Insight Sourcing Group, a leading consulting firm focused on procurement optimization and clean energy, has announced the addition of Kane Kiester as the new Vice President of Energy Procurement and Management at Insight Energy, Insight Sourcing Group's sustainable energy business.
Bringing more than 20 years of experience as an energy executive and sales leader, Kiester has focused his career on advancing innovative energy solutions for commercial and industrial customers. He comes to Insight Sourcing from NRG Energy, where he was the Vice President and General Manager of the East Region since 2021.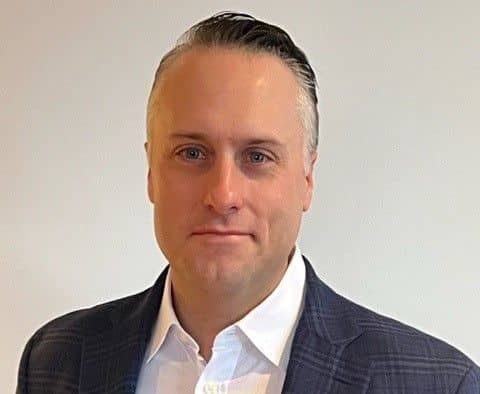 "Insight Energy's mission to guide organizations towards more efficient energy procurement and consumption aligns with my personal commitment to provide clients long-term impact," said Kiester. "Our team prioritizes the customer experience and is uniquely positioned to deliver full-lifecycle energy management due to our deep procurement and sustainability expertise."
At Insight Energy, Mr. Kiester leads a team that is currently managing more than $8 billion in client spend and has a 97% client retention rate. Insight Energy's team provides strategic procurement services to focus on clients' needs to reduce energy spend.
"Kane brings a proven track record of optimizing energy procurement for customers, and successfully producing sustainable solutions that reduce cost and manage risk," said Tom Beaty, Founder and CEO of Insight Sourcing Group. "We are thrilled to welcome him to the team and anticipate that he will guide the continued expansion of our energy practice."

Consulting Firm Focuses on Procurement Cost Optimization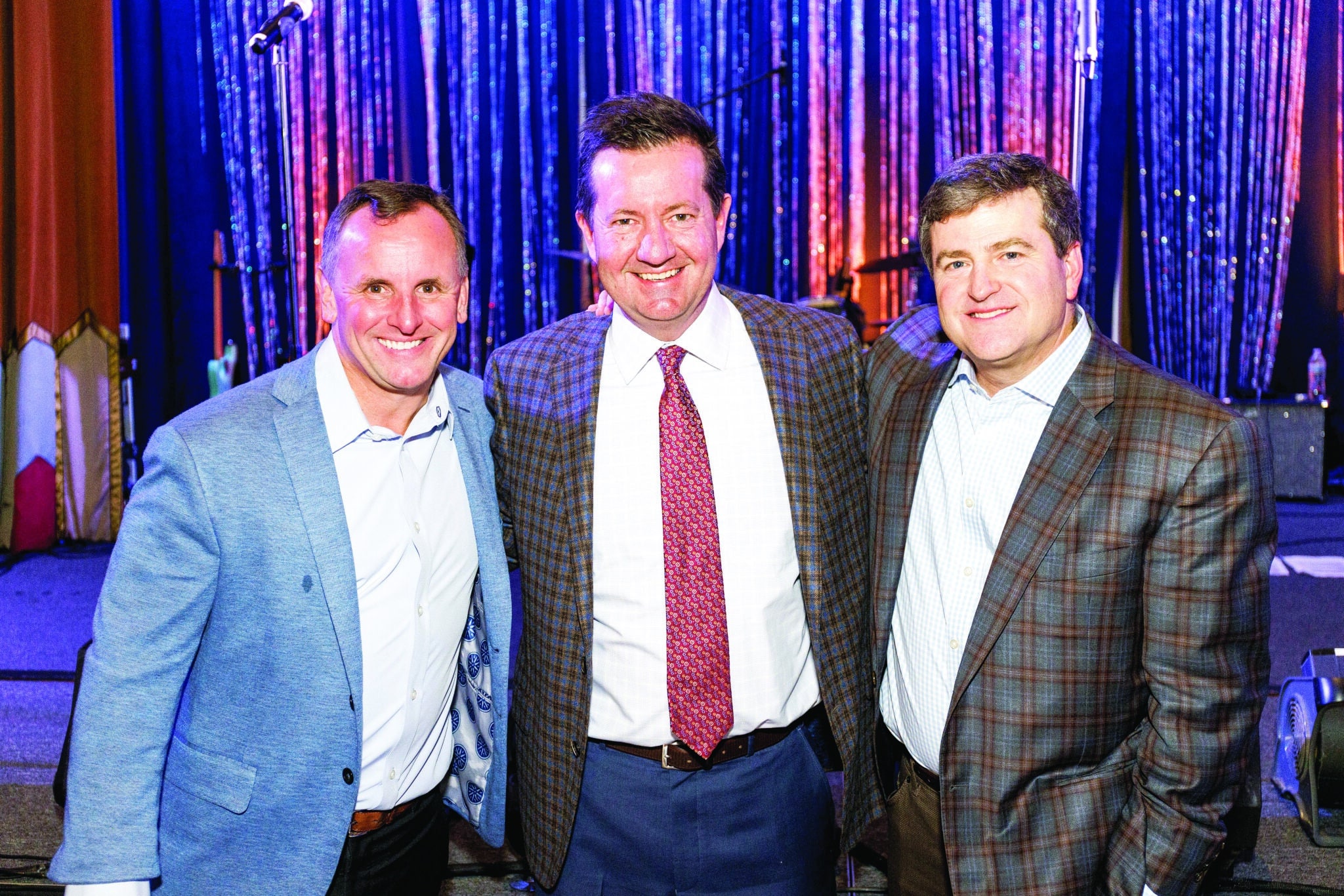 Insight Sourcing Group celebrates 20 years of serving clients and preserving history.
Unless they are part of a company looking to trim operating costs, most people probably don't quite know what a business focused on strategic sourcing, cost optimization and procurement operational transformation does. That's what Insight Sourcing Group has done for more than 20 years from its headquarters in Peachtree Corners.
"We go into companies and look at what they spend money on other than payroll, and we determine ways to take out the cost, often through supplier negotiations," said Tom Beaty, Insight Sourcing Group founder and CEO.
"We have a couple of different businesses, but the main one is a consulting firm, and we're the largest consulting firm of this kind of specialized procurement," he explained. "Strategic sourcing is that process where we get bids from suppliers and negotiate and establish contracts for customers. …We did over 1,000 projects last year."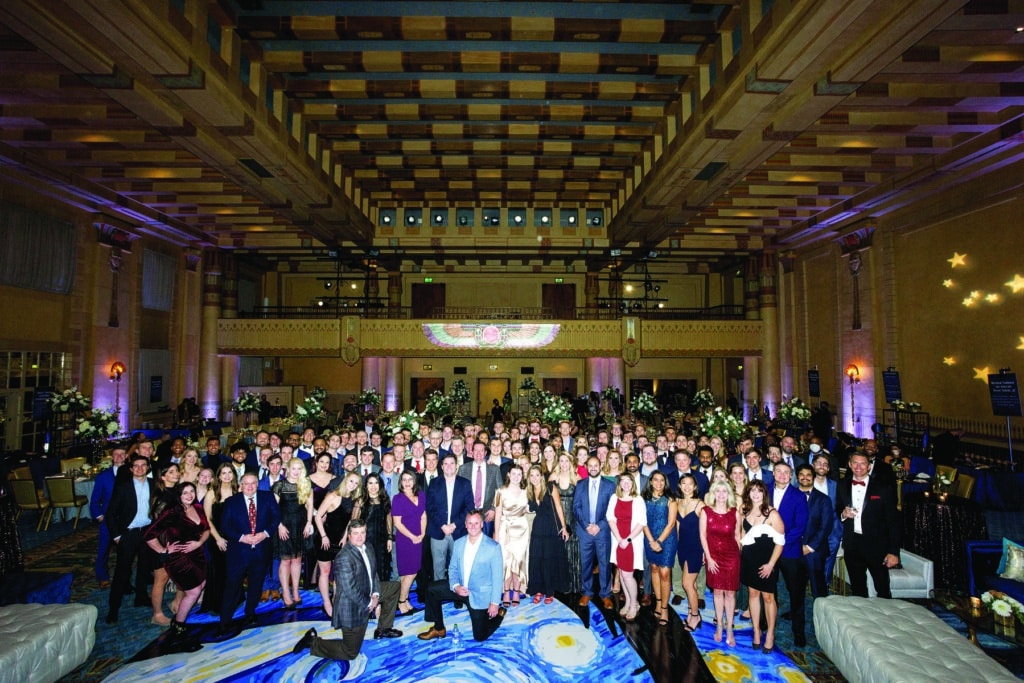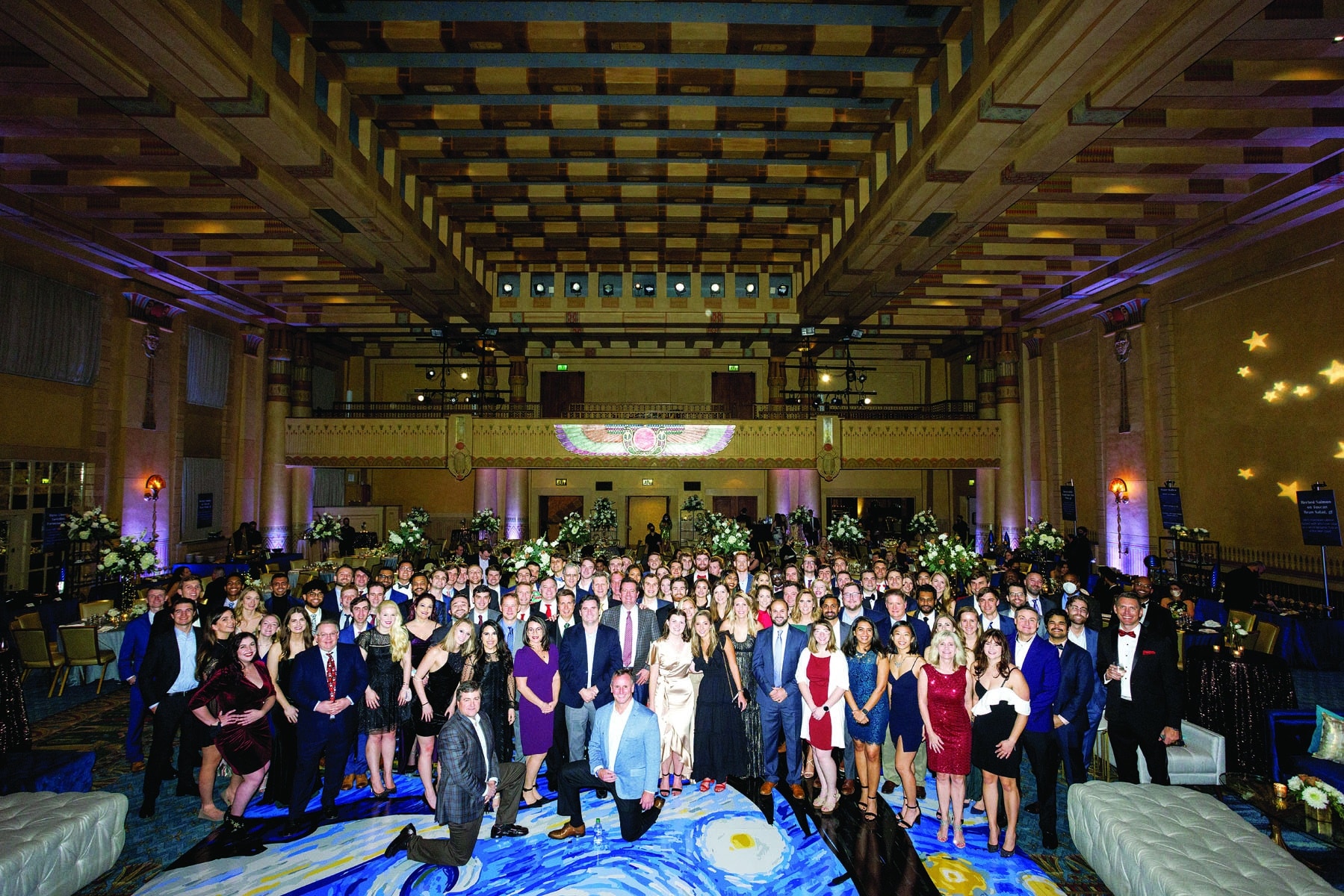 Among the company's clients are major corporations like Genuine Parts, Meta (formerly Facebook), Under Armour, Freddie Mac and Cox Media. Besides being the biggest company of its kind, Insight Sourcing Group is one of the best. It has garnered numerous accolades since its founding.
"We have … tons of customers and almost all of them would be name brands like lulemon and large manufacturers," Beaty said. "Normally a big part of their revenue goes back out the doors to vendors — something they haven't focused on in the past. When you're growing a lot, it's something you may neglect and then that growth is a little harder."
Insight Sourcing Group announced 20% firmwide growth in 2022, with 84 new team members added, of whom 23 joined as part of an acquisition. The team drove more than $1.2 billion in contracted savings for the 243 clients served firmwide over the course of the year, completing 1,199 procurement and sourcing projects in 2022, according to information provided by the company.
Insight Sourcing Group has registered growth every year since its founding in 2002, resulting in recognition by Consulting Magazine, which included the firm as No. 24 on its list of Fastest-Growing Private Companies for 2022. Other notable awards for the year include Insight Sourcing Group's seventh consecutive year on Forbes's list of America's Best Management Consulting Firms and its 15th consecutive year on Atlanta Business Chronicle's list of Best Places to Work in Atlanta.
Good for environment, good for diversity
Perhaps the cherry on top is the Insight Energy initiative that delivers customized energy and sustainability solutions to reduce costs, manage risk and improve competitive position. It realized an $8 billion client energy spend under management for 245 energy and sustainability clients and an impressive 94% client retention rate.
The year also marked Insight Sourcing Group's public commitment to a goal of 100% renewable energy by 2030.
"Through our energy management business …we go into companies and …help them actively manage gas and electricity, and then we have a green sustainability practice. We go in and we help convert carbon energy spend to green spend," Beaty said. "A lot of our clients have [Environmental Social and Governance] goals that relate to green energy."
Besides helping its clients become more ecologically friendly, Insight helps them work with more women-based and minority-based vendors. The company recently helped a large private equity firm that owns many other companies achieve $2 billion in diverse spending. And Insight was the engine that made the accomplishment possible.
In 2022, the firm's supplier diversity practice achieved an $18 billion spend prioritized for diversity impact, supported 78 corporate supplier diversity programs and increased each client's supplier diversity investment by an average of 2.4 times.
Giving back through history
With all those major achievements that enhance businesses, Insight also works hard to give back to the community. Perhaps its greatest philanthropic achievement is the project that records oral history of combat veterans called the Witness to War Foundation.
A year before launching Insight Sourcing Group, Beaty discovered a group of 150 veterans called the Atlanta World War II Roundtable who met monthly to share their war experiences.
Growing up with a fascination for WWII, and later for combat in general, Beaty couldn't believe that all this rich history wasn't being preserved. He bought a video camera and launched the Witness to War Foundation in his spare time, despite having no video or audio expertise.
"In 2001, I started interviewing combat veterans …to capture their stories to preserve them for the history as well as for their families and for them," said Beaty, who is not a veteran himself. "We have a website with over 1,000 war stories on it now."
The footage will eventually be part of a collection in the Library of Congress. The organization also supplies footage for documentaries and museums as well as other projects. It's the largest oral history preservation organization of its kind in this country, attending about 20 different military unit reunions a year.
"We've done over 3000 interviews, including Senator Bob Dole," said Beaty. "But we mainly focus on everyday heroes, and we've done a bunch of Peachtree Corners veterans."
Insight was also a major contributor the Peachtree Corners Veterans Memorial in Town Center. It sponsored one of the six statues in the structure.
"There's a proverb …that says, "When an old person dies, a library burns." Losing the stories of veterans is kind of the same thing," said Beaty. "That's why this is so important."
Learn more about Insight Sourcing Group at insightsourcing.com.

PCBA Awards $500 to Furkids at March Networking Event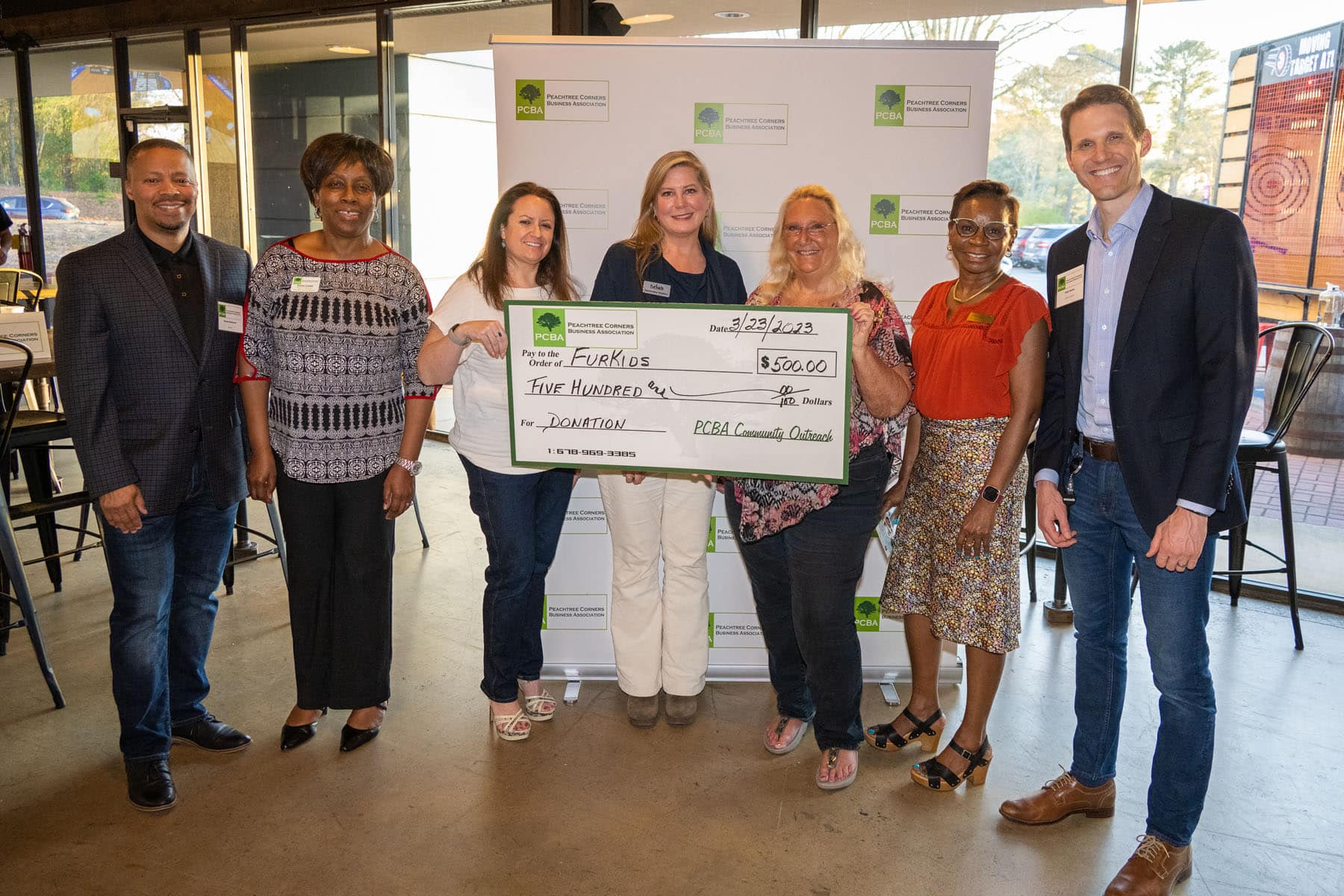 The Peachtree Corners Business Association (PCBA) March Business After Hours Event was action packed with opportunities for business networking at Anderby Brewing. Everyone enjoyed new cocktails and specialty beers while enjoying dinner from Latin Fresh as well as axe throwing from Moving Target ATL NE.
The PCBA also presented a check of $500 to Furkids in support of their efforts to care for animals while helping to find their forever homes.
"The PCBA is proud to donate a check for $500 to Samantha Shelton, CEO of Furkids in support of their efforts to rescue homeless animals, provide them with the best medical care and nurturing environment while working to find them a forever home," said Lisa Proctor, PCBA President.
"Our Outreach Committee and Board are impressed with Furkids' commitment to provide care and restoration for these special animals at their no kill shelters. With the PCBA's continuous commitment to supporting our community in a meaningful way, we are excited to be a small part of their efforts," she added.
Headquartered in Georgia, Furkids is a nonprofit charitable organization that operates the largest cage-free, no-kill shelter in the Southeast for rescued cats, and Sadie's Place, a no-kill shelter for dogs. Furkids also operates one of the only facilities in the Southeast dedicated to the care of FIV positive cats.
Furkids has rescued and altered more than 55,000 animals since its founding in 2002. Approximately 1,000 animals are in the Furkids program today, in the Furkids shelters, 10 PetSmart and Petco adoption centers, and more than 400 foster homes in the Atlanta area.
Funds for the PCBA Community Outreach program are raised throughout the year from PCBA membership, sponsorship and the annual charity event. Donations and scholarships are awarded at monthly events so members can learn more about these organizations.