Georgia's Labor Market and Resources to Help Companies Face Current Challenges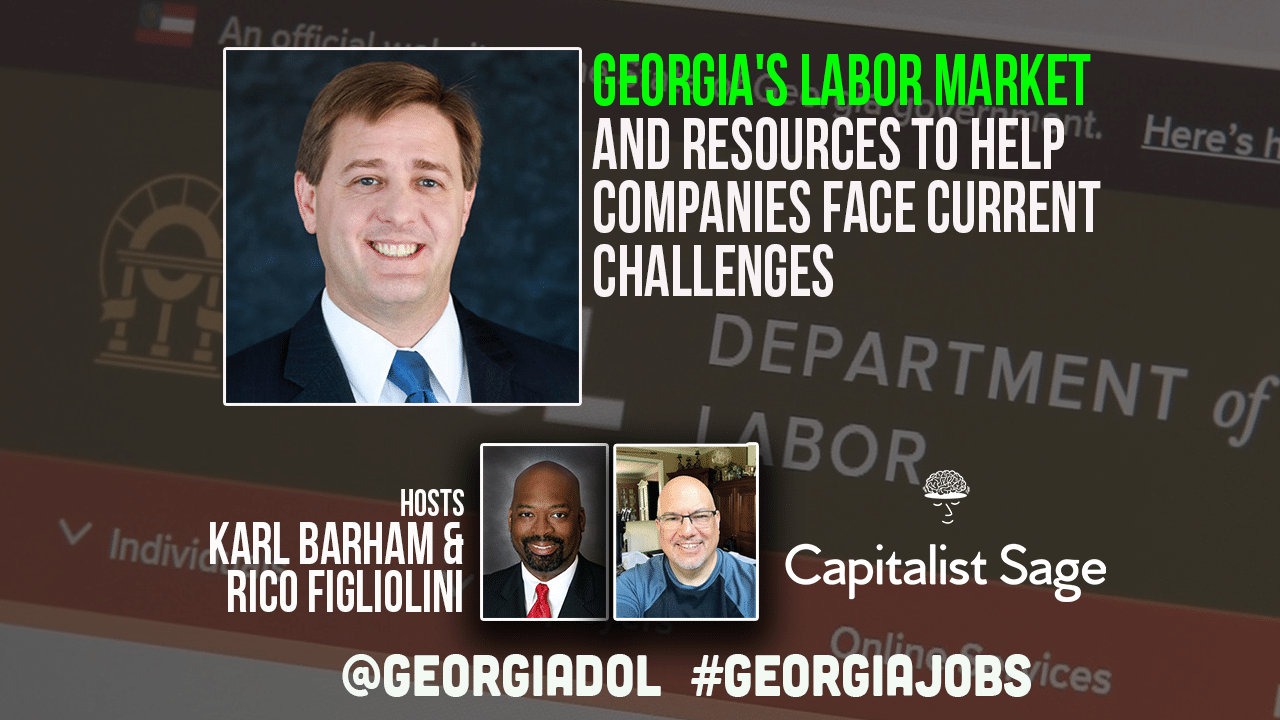 On today's episode of The Capitalist Sage, Karl and Rico are joined by Georgia Commissioner of Labor, Mark Butler. The Department of Labor's mission is to work with both public and private partners in building the workforce system that contributes to Georgia's economic prosperity. Listen in to hear our hosts discuss what's happening in the labor market here in Georgia, some of the trends that we see going forward, and some of the resources that are available for small and large business owners in finding great talent to help their businesses and organizations prosper. (Recorded before the recent Omicron outbreak.)
Resources:
Employ Georgia Website: https://employgeorgia.com
Georgia Department of Labor Website: https://dol.georgia.gov
Timestamp:
[00:00:30] – Intro
[00:02:30] – The Department of Labor's Role
[00:06:19] – Working with a Small Pool of Workers
[00:10:45] – Business Owners Responses
[00:13:47] – Education Issues
[00:23:16] – Resources Available for Employees and Employers
[00:24:53] – What to Plan for in 2022
[00:33:14] – Closing
"There are actually a lot of opportunities out there for training that can work with even smaller businesses, especially with your technical colleges, that a lot of people don't know about. And so I really strongly suggest, if you're having certain types of needs, go talk to your local technical college. And they have specialists that can sit down and talk with you, see what kind of training they provide. And they can also provide you with a pipeline of talent for people who are coming into the technical college too. Some great recruiting grounds. We use them."

MARK BUTLET
Podcast Transcript
[00:00:30] Karl: Welcome to the Capitalist Sage Podcast. We're here to bring you advice and tips from seasoned pros and experts to help you improve your business. I'm Karl Barham with Transworld Business Advisors, and my co-host is Rico Figliolini with Mighty Rockets, Digital Marketing, and the publisher of the Peachtree Corners Magazine. How are you doing today, Rico?
[00:00:48] Rico: Great, thank you. Great to be here. This is going to be a good show. So I'm looking forward to it.
[00:00:54] Karl: Absolutely. Absolutely. Why don't we start off by introducing our sponsor for today?
[00:00:59] Rico: Sure. This episode of the Capitalist Sage has been sponsored by Peachtree Corners Magazine, which also sponsors a family of podcasts, including Peachtree Corners Life. And you should check out also Prime Lunchtime with the City Manager. So all good stuff and great to have these opportunities to do these shows.
[00:01:16] Karl: Well today, it is my pleasure to introduce our guest. Commissioner Mark Butler. He is the Georgia Commissioner of Labor. The Department of Labor's mission is to work with both public and private partners in building the workforce system that contributes to Georgia's economic prosperity. Today we'd like to talk about a little bit about what's happening in the labor market here in Georgia. Some of the trends that we see going forward. And most importantly, what are some of the resources that are available for small and large business owners in finding great talent to help their businesses and organizations prosper? How are you doing today, Commissioner Butler?
[00:01:56] Mark: Doing great. Thanks for having me on. And I like the pressure you're putting on me saying it's going to be a great show. We hope so. We try to make this interesting. A lot of times people hear that the Labor Commissioner is going to come speak and they're like, oh gosh, that doesn't sound very exciting. But I think workforce development is very exciting. And I think what we're seeing right now in our economy. Is, it's exciting, but it's also scary at the same time. We're seeing things that are happening right now in our economy that quite frankly just don't make sense. There is just very strange things going on right now. And you really can't depend on some of the old indicators to really tell you what's going on in the economy because they just really are not relevant right now.
[00:02:30] Karl: I know a lot of small business owners especially feel alone out there. When I talk to business owners every day, they're all looking for people. They're cutting back hours, reducing services, and they're starting to do that. Maybe you could share with us a little bit about the department of labor's role in the Georgia infrastructure, when it comes to workforce development.
[00:02:50] Mark: Right. Well, we're at right now, the department has been in a, kind of a mode of transition. Because you know, until about, say about six or seven months ago we were tasked by the federal government to roll out a bunch of new unemployment programs because of the pandemic. And so we basically had to go all hands on deck approach and shifted a lot of our personnel that used to work in Employment Services and Business Services. They had to come over to the unemployment side of the house because it was almost impossible to hire during the pandemic and add new people. So we had to use our own people that were doing different jobs. And so, we're in a transition right now, putting those people back to work. Because one thing that we're seeing right now even though we're seeing jobs come back. Fairly quickly and also seeing employment. Right now, I think employment is within about 20,000 jobs statewide of being back to where it was before the pandemic. However, the number of individuals in the workforce is down greater than that. Now, I throw a lot of terms out there. And I want to say something for the people that are listening. Workforce, when you hear me say workforce that's everybody who is working or actively seeking work. Okay. You may not be working, but you're wanting to work. And then you have employment, obviously that's, self-explanatory. Those folks are actually working. Now when I talk about jobs. I'm not necessarily talking about people working. I'm talking about total number of jobs. These could be also open jobs that haven't been filled. And that's really where the big emphasis is right now, as everybody who's listening to this probably knows. And almost anybody that I've ever talked to that's been around for more than say, 40 years can tell you that, they've never seen anything quite like this. You know, I've talked to veterans who've been here, almost 30 years. And they said, they've never seen the amount of job openings that we have right now that are going unfilled. And there's a lot of things that have contributed to that. You know, one of the things that we were saying gosh, probably six or eight months ago, that was going to be a factor. And now we're starting to see some studies come out to say, this is a factor. A lot of individuals who were either right at retirement or at retirement, or you know, maybe they've been working past retirement age have decided to leave the workforce. The pandemic has shifted the way somebody thinks about life and what they're doing, has changed their priorities. And that baby boom generation that we've been kind of wondering what's going to happen, you know, when all these baby boomers retire. That's a big chunk of our workforce. What's going to happen? You're finding out right now what's going to happen. And what's happening is we have a ton of jobs sitting out there that need to be filled. And you'll hear a lot of these reports come out from economist saying, you know, job growth is slow. Job growth right now is not where you gotta be looking. Right now, you've got to be looking at getting more people in the workforce and filling those jobs. Because, you know, if you're like me and you came from the private sector you may want to hire a hundred people right now. But if you can only manage 10, that's the only job that you're filling. So if you can't even get to the other ninety yet. And so one of the things, you're not going to see tremendous job growth until we can start filling the ones that we have. You can't create more until you fill the ones you have. But right now it's a real struggle just because you don't have a number of individuals who are out there looking. A matter of fact, we have actually fewer people unemployed right now than we had before the pandemic began. So a lot more people are working. And we, you know, we just broke our all time for unemployment rate on this past month down to 3.2%. Which, that's extraordinarily low, especially for a state our size and a population as big as what we have. And there's a very good chance we're probably going to end up breaking that record yet again, because the job market and the labor pool is just getting tighter and tighter.
[00:06:19] Karl: So if I could ask, if I understand correctly, the number of people available. And I'll say probably across the country, we'll say here in Georgia, that are available to fill jobs have decreased. And some of it is baby boomers retiring. Some of these people are making personal choices to not work because of childcare or whatever, related issues. But we have a smaller pool of people to fulfill the jobs. The number of jobs have stayed at least relatively stable or they're there. But right now the challenge for employers is finding those people and matching them to the jobs that fit their skills.
[00:06:57] Mark: Right. And if you take a look. I mean, the best estimates that the US Department of Labor when they do their surveys, the best estimates they have for Georgia anyway, we're showing that right now we have probably about 40,000 fewer people in our workforce than we had say right before the pandemic started. So, you know, February 2020. Now I know that seems like forever ago, but go back and think about February of 2020. We had already just set a new, all time low unemployment record back then, which we've already broken now. And we already had a very tight labor market then. Now subtract 40,000 people out of that same pool. I mean, even in a state our size, that is a tremendous. And by the way, I think 40,000 is a low number. I think they're missing it. I think that, when they go back and look at these numbers, I think that number is going to be far greater than that. Otherwise you wouldn't see the issues we're having because we weren't having this kind of issues. Think about all the restaurants right now that are not able to open their dining rooms and they can only handle carry out and things like that. And then actually that kind of rolls over to all kinds of small businesses. It doesn't matter what you're doing. And that is contributing to our supply chain problems, which is also going to be contributing to inflation. Because right now, one of the side effects, which is good and bad, depending on what side of this equation you're on. And I say it's kind of a wash. Because there is such a tight labor pool. You know, the first thing everybody thinks of is, okay well, I've got to raise my wages. If a raise up my pay scale, then I'll get those workers, right? And so they do that. Well, everybody else is having that same thought. And so they're raising theirs up too. And so then what you have is, okay, now we've got to pay for these other pay raises because I'm not just paying that new worker more, but everybody who's been here, a year, two years, five years, ten years, I've got to push them up too because that won't be fair. So then, if you've ever run a business, you know 70 to 80% of your costs is going to be personnel in most cases. So now you've got, okay, I gotta pay for this. So what do you, do? You push up the price of goods. You push out the price of service. I mean, we just had a, I think report came out, you know, this morning where it showed that we just, I think set up a monthly record for increase inflation. I think it hit 6% this past month. That's just crazy. But if you've been, you know, if you're like me, I do the grocery shopping. And I can go ahead and tell you, I have a very good memory for prices cause I'm a bargain shopper. I like to get the best deal. And I had my daughter with me the day she was visiting from New York and she went to the grocery and I said, you see that pack of bacon right there? I said, I can remember about a year and a half ago that pack of bacon was $6. And here it is $11.99. You know, 12 bucks basically. That's twice as much as I was getting for it. And I'm thinking we're not buying that bag. I just can't see myself giving that kind of money for bacon, but I probably will. But think about that. So let's say you're one of those individuals that got lucky and all of a sudden, you were maybe in a $9.50 or $10 an hour job, and now you're making $15 an hour job. But your grocery bill has gone up 40%. Okay, so you didn't actually get a raise, did you? I mean, all your costs for childcare, for gas. And look at gas. I mean gas is up a lot from where it was this time a year ago, you've got to get to work. And so all your costs have increased across the board. And so a lot of this stuff's going to be a wash. And so right now we're in that adjustment period. We've got to get used to the new, the new cost of things. And people say this is only transitory and this is going to go. But no, it's not. Because what's driving inflation right now, a lot of it is salaries. You think in eight months from now, that all of a sudden 40,000 people are going to appear in the workforce. I'm telling you, they're not. If you look at trends historically how they come back. They're just not. And so you can't go back and reset all those salaries. Those salaries and those hourly wages are here. So these prices are going to be here. And so, you know, as a small business, you've got to adjust to the new normal. And I hate to use that term more than anything. But it is, this is a new normal. These costs that you're experiencing are not temporary. I mean, I do believe. You know, I don't have a doctorate or a PhD in economics, but I do have a lot, and I mean a lot of practical experience in working in the economy. And I'm telling you, these costs are here.
[00:10:45] Karl: You know Rico and I were just talking about that. We were talking about looking at some of the studies and so on, on the impact. So if it's a fact that these costs are here and that number, you gave 40,000 less people in a state the size of Georgia, less people out there. And as these businesses now need more workers. Can you can give some insight on what are the strategies you're seeing the better business, the smarter businesses, doing to help close that gap?
[00:11:15] Mark: Well, really right now, I think everybody's trying to find their way because the old way of doing things not here anymore. Like a lot of people, you know, we still get a lot of calls, from different parts of the state wanting us to do in-person job fairs. And I'll go ahead and tell you, we've seen very, very mixed results for that type of activity. Most job seekers we're talking to, they're really leaning on online searches, social media searches, for jobs. We're not seeing a whole lot of them wanting to show up for in-person. We're trying to tell people to get away from it and really concentrate on your online efforts. But also, you know, take the temperature of what's around you. Like we talked to a food producer and I won't tell exactly who this is because they'd probably know who I'm talking about, but we talked to a company that produces a food product that a lot of restaurants use. And he was, they were complaining about not finding workers. And so we told them well, let's get together and let's talk about your strategy. And they were telling us what their hourly wages were. And when they tell us what their hourly wages were, we were saying you do realize that the people who are cooking this product in the restaurants you're selling to are making more than the people that are producing it in your factory. And your job as much harder than the one in a restaurant, I can promise you cause it was a live animal type product. And so, that's hard. That's tough work. And so I'm like, you're going to have a hard time hiring somebody if you're paying less than what the restaurant is paying, this person who's cooking it. Because this is a lot more grueling work and you know, they're like we just can't do that. And I'm like, if you can't do that, then you have to do what a lot of companies are doing, and there's, you're seeing a lot more investment in automation. Which will end up cutting your total number of jobs down the road. But it will also create a new level of jobs for people who've got to maintain that automation. Which are higher paying jobs. So I think right now, one of the things that is exciting is, there are events that happen throughout history that call civilizations to push things dramatically forward technology-wise every so often. And unfortunately, a lot of times it's tragic events like what we've just experienced with COVID, with a lot of death. I think life as we know it is going to be just so dramatically different in the years forward. Some of us who've been around for a little while. You used to be in a lot of stuff in person. And a lot of that has changed. And so business models are going to have to change and a lot of that storefront stuff is going to have to change. I mean, if you would've told me two years ago that every grocery store that I go to is delivering food and almost every restaurant that I could ever want to I can get food delivered. I'd say you're crazy. There's no way that'll work. Guess what? It's totally different.
[00:13:47] Rico: Let me ask you this too. It's lack of bodies out there, if you will. But is some of it also lack of certain types of education? For example, instead of having a four year degree, there are a lot of kids that are realizing I don't want this debt. I don't want four years of debt for a job that may not pay me as much as I want, or it's a job that they're realizing through the pandemic. It's a job they really don't want to do with their life. They don't want to spend that. I think people are coming to a realization that, a coming to Jesus, if you will, about what their life means and what they want to do with their life. Is it better to do a two year degree? Is the HVAC industry needing people. I mean, I've seen signing bonuses in that industry and there's not enough people certified to do that work, to get there. So is some of it that? Can the state help there or have they?
[00:14:37] Mark: Well, when you talk about a lack of people especially if it's for whatever reason, yes. Because then, you know, typically a lot of the pool is sitting out there right now that's looking for work. Based on some of the numbers we've seen internally, are those folks that whose education requirements are probably not up to a lot of the levels that they need to be for some of the jobs that are out there. And so there's a lot of opportunity to extend, you know, some new training to some individuals if they'll take advantage of it. And there is a lot of money out there and there's a lot of availability of training. But one of the exciting things that I think you're going to see is, because of this talent crunch that we've got right now, I think you're going to push forward some thinking that nobody really wanted to touch for awhile. And that is alternative forms of training. I think that you're going to see a lot more short-term training programs. You're going to see a lot of industries go, you know what? We've always required a four year degree and I'm not knocking four year degrees. I've got one. I paid a lot of money for my daughter to have one. And so, right now, it's kind a necessity, cause you've got to have the people to get the work done or you're going to go out of business yourself. And so I think you're going to see a lot of specialized training that companies are gonna start sponsoring themselves. Especially like big tech companies with programming. Because they're like, you know what? If you got the aptitude and we can tell that you're trainable, we can bring you in here and we can teach you this coding and we can get you ready to go. So it's almost like everything that is old is new again. And we were having this conversation around the table the other day here at the office. A lot of the incentives that we're seeing, a lot of companies bring that like, a lot of companies are saying, we're going to start catering lunch every day. I can remember growing up and there was a bank that my dad worked at and they had lunch every day. Now that wasn't free, but it was like stupid cheap, like a dollar 25 .It was nothing. And it was a hardy plate of food and it was cooked very well. So we're hearing a lot of companies bringing things like that and all kinds of different type of stuff they used to do a long time ago. They're bringing that back. But back then also a lot of companies, they would grab people out of high school and they would train them, do on the job training and teach them how to do it. And a lot of those always doing things through apprenticeships, stuff like that are going to get extremely hot right now. And they're gonna have to because let's be honest, if you've get this big glut of talent, can you wait four years for a graduate? Four years is a long time in the business world. They need people now, and I guarantee you, you're going to start also seeing companies recruit. And it's something to watch for. Watch these stats and mark my words and see if I'm right. Companies are going to start recruiting in the technical colleges and the universities. Not for graduates, but for people that they can grab out of there early, before they even graduate. And put them in jobs. And graduation rates, I think will suffer. However, these folks are going to end up going in some pretty good jobs. But you watch, I'm telling you that's going to happen. Especially in a lot of the trades because they can go get a certification somewhere else and not necessarily get that over here.
[00:17:18] Rico: And I'm seeing, my kids are like college-age level and I have an 18 year old ready to go. And I'm seeing, I can't tell you it almost feels like a political campaign. I'm seeing so many mailers from so many small colleges. We're not talking about big ones. Although we did get UGA and I think Georgia Tech. But a lot of small colleges in Georgia are mailing. And because, I've got a feeling, that they're not getting enough recruits. And small colleges are going to get hit with this. So there's another problem right there.
[00:17:47] Karl: There's been a long trending issue, before the pandemic, in this labor issue. Where hiring managers, everybody, when you looked at the job description, wanted somebody with three to five years experience doing the job. They wanted XYZ degrees doing the job. And they would always, when there was abundance of applicants to fill that, that became a de facto filter and it's too easy to filter. Degree or no degree, one is out, one is in. Keep going in the process. I think what's happening now. It's going to force employers, business owners, to think differently about who they hire. Transferable skills. And it will put more emphasis on the ability to train somebody up. So big companies did that all the time. I remember a while ago, I worked for General Motors and they had a humongous training program. You could come in at any position in the company. It could be hourly, it could be engineer, it could be finance. And you go through a program and they train you on it and progress you throughout your career. Well, they had the resources to do it, but I think they also had a need for talent and they had to build their own. Small business owners don't have that leverage. Are there things out there where people can work in collaboration to adjust their hiring practices, figure out which ones need degrees. That if it's as a lawyer, I assume you should have a law degree. But there are other roles that you may not need as much formal education. But it puts the onus on the employer to train people. Take people with the right stuff and teach them how to do the job in the factory or on the floor. Waiting, services, et cetera.
[00:19:30] Mark: Well, I think when you approach the prospect of somebody coming in, I think showing them that you're going to be there for them with a career path. I think that's really important, a lot of people don't talk about that enough. It's not enough just to get that inch of work but a lot of times say, Hey, look, you may come in here and you may start here. But what we want to do is we're going to train you, we're going to provide training for you here. And you know, we're going to mentor you. And then one day, you know you can kind of move up. Those types of things. I mean, of course now we talk about small businesses and you know my definition of small business is anything from one person to 500. And so, when you started getting some of those larger ones, obviously, they're going to have a little bit more resources and also because of the volume that they're hiring. I tell people like if you're not getting a certain type of training, you're not seeing it, go visit your local technical college. Let them know what is your looking for. They may have some programs that they can tweak or modify. Or I can tell you one of the big trends that they're really dipping their toe in right now is doing a lot of short, or I'll say not short term but, not that two year degree, but they're doing a lot more certificate programs that are a lot shorter training. And so like if you've got a certain demand and let's say for example, that you've, this one thing where you've got to do some cooperation. If you need to get some competitors out there who have some very similar needs, you really need to come together on this. And go to the technical college, go, Hey, if you would do with some short-term training for X, Y, and Z, it could really help four or five companies out for this type of stuff. And so, I think, you know, we're really gonna have to do a lot more short-term type training because of these immediate needs. I don't think you can wait years down the road. I think a lot of things are going to suffer. However, Georgia is actually set up for this type of situation better than other states. And that's why I think you're going to see us win a lot of recruiting battles for companies that are looking to locate cause we have the quick-start system. Which specializes exactly in that very specific training for a specific type of industry. And so once a start attracting a couple of companies that do a certain thing then that one particular school where they're basically doing is pumping out graduates. And I say, graduates, not necessarily with a degree, but a certificate or type of training that fits in there. And I think we're well-suited, there's some things in there. But small businesses, we're talking about the little mom and pops, 6, 10, 12, especially if you're doing some complicated type things. Unfortunately some of the onus is going to be on yourself. However keep in mind, there are smaller colleges and universities that do have continuing ed programs. You can approach them to see what they've got. Especially if you're talking about things like bookkeeping or different things like that. But, there are actually a lot of opportunities out there for training that can work with even smaller businesses. Especially with your technical colleges that a lot of people don't know about. And so I really strongly suggest if you're having certain types of needs, go talk to your local technical college. And they have specialists that can sit down and talk with you, see what kind of training they provide. And they can also provide you with a pipeline for talent for people who are coming into the technical college too. Some great recruiting grounds. We use them.
[00:22:17] Karl: I think you mentioned something there, and there might be a role for the local business groups, including chambers of commerce, to serve as a focal point for groups of businesses. So if there's a need around restaurants, approaching the technical colleges as a group around what specific skills and as a talent pipeline. I know it doesn't happen naturally, and everyone's got a lot on their plate. But I think the need is starting to increase enough where the pressure will be. We need to find more innovative ways to fill that talent gap.
[00:22:49] Mark: You actually, when you mentioned that about the restaurants and you're talking about technical colleges, a lot of people know there's been a lot of different colleges have very good culinary programs. I know this because I eat a lot of the food that they've done in some of these places and they do a great job. And so, a lot of the restaurants, they don't know that in some cases. And cause we've talked to some restaurants and say, hey have you talked with technical colleges? They have a culinary program, you say you can't find this and find that, right down the road, they're training them right here. So making those connections a lot of times makes a big difference.
[00:23:16] Karl: Absolutely. I want to reintroduce Mark Butler, the Georgia Commissioner of Labor and start to talk a little bit about some of the resources. I explored your website and looked at some of the resources that are available for people looking for jobs and for employers. Can you talk a little bit about the resources available for job seekers and people looking to fill positions
[00:23:36] Mark: Well, probably the biggest resource we have is our Employ Georgia website. It's a job board. It works for both the employer and the job seeker. If you post your jobs on there, you can push out your job listing to job seekers. And if they're interested, they can hit you back and you can kind of start your recruitment at that point. So make sure you're using that. It's a free service. It also provides us with a lot of very good data. We also, for certain types of recruitments, we have business service recruiters around the state that actually work with a lot of companies to do very specific recruitments. We have a lot of those going on right now. And quite frankly, that resource is probably stretched extraordinarily thin right now. And of course you know, we're hiring too here, at the Department of Labor. Of course, you know, it's harder. Imagine though, as the private sector is hard to compete for this folks out there, it's much harder for the state to do it. But so we have a lot of recruitings and things like that going on too. But we don't do just that. There's a lot of other resources on our website. If you'll just take a look. For example, if you don't have an employee handbook, I strongly suggest you have one. We have basically a border plate language one that sits on there, that you can download. And that you can make changes to it, to fit your business. Make sure you have one of those hiring. And it's a different world out there. But the main thing is on the recruiting. Take a look at the recruiting section on our website, especially with Employ Georgia. That's where most people are actually looking right now. It's one of the hot places where people are looking for jobs. Use it, it's free.
[00:24:53] Karl: That is a great resource that's available. And people may not realize that it's free. There's so many people out there, that there are paid services for that. But there are some free services like that. And I want to highlight the handbook that you mentioned really quickly. Now is the time if you think about it, when you're in a crunch, when labor markets are tight, to reinvest in your system. Your employment system. Which includes handbooks. A lot of business owners don't take the time to develop handbooks because they don't know how, they don't think that they need it. But when they run into challenges and troubles, some of the things that are in employee handbooks can help them there. They may not realize there is another resource out there available. You could download one, you can try to complete one yourself, or even engaging in professionals to help you fine tune the handbook to your particular industry and or business. But those are great resources that are available. What do you see happening in 2022. Now as people are making plans and I'll break it out, the service sector and others. What should business owners be factoring in as they're making their business plans for 2022?
[00:26:03] Mark: Well, I hate to say it this way, but you could probably expect more of the same. Because we actually ran some numbers and looked at some past trends coming out of recessions, which obviously this is different than a recession. And what we have seen in the past, when we've had a very large drop, like we were just seeing right now in the workforce. Typically those workers don't come back very quickly. It takes years to recover. Don't think, I'm not trying to rain on anybody's parade, but don't think that those 40,000 people are going to magically appear in six to eight months. It's just not going to happen. Historically, it doesn't happen. The only way it happens, is if a whole bunch of people leave some other state because there's no opportunity, to come here. And that's not going to happen because other states are having the same problem we are. Because it wasn't just in Georgia that we just saw a lot of people leave the workforce. It's the entire nation. So you need to be making plans now. You need to adjust now for the fact that this is not going to end anytime soon. And also start thinking about, where's that supply and demand cross for you when it comes to how much you can afford to pay versus, how much you can afford to charge. So you really need to spend some time rolling that over and thinking through that because we're a long way off in this kind of getting settled in. Take a look at how you're doing business. Think of different ways of doing what you're doing possibly with less people. You're gonna have to readjust because if it wasn't for the virus, I think we would have had years to make this adjustment. But I think that because we did have the pandemic, I do believe with all my heart that it pushed forward a lot of retirements that weren't going to happen for years from now. And it's very hard to replace that talent in the stream, so to say. And so it's, it's going to be tough going and look, trust me. One of the things that keeps me up, and I'll give you an example, one thing that keeps me up at night here is, you know, if anybody knows anything about state government, state government is older. As they say, I put in air quotes for those are just listening. Which means, you know, our average age in the state government's about 54 and I'm right there at that average myself. Right now in my agency of about 1100 people, about 25% of my entire agency can walk out the door today with full retirement. do some quick math and let's just say only 200 of those people leave before the end of the year. Imagine that, if you're somebody, if you had a thousand people that work for you and you had to find 200 people to replace them in the next two months. So our crunch has come in here too. And so we can relate and we know how tough this is. And you've got to constantly recruit, never stop recruiting. It's almost like, now when you go out, not only as a small business person you're trying to sell what you're trying to sell, but you're also trying to recruit workers in the same breath. Like, well okay, you don't want to buy it? Oh, hey, would you want to come to work for me?
[00:28:40] Karl: I think you're hitting on a really insightful point there. People look at their marketing budget around marketing their products and goods and services, but recruiting. If it's important for your business, especially service-based business. Developing a recruiting strategy, an onboarding strategy, to attract people should be factored in to your budget in 2022. If you don't, you will be spending the money to do it one way or the other. So you might as well start factoring it into your budgets.
[00:29:09] Mark: Well think about it, almost everything you're getting right now, let's say you get like a solicitation in the mail. One side it says, buy our roofing system, on the other side, it says hiring roofers. Like when you go out to eat a lot of times on the receipt, it says now hiring, you know, or whatever. I mean it's everywhere. And I have never seen anything like it. Here's the good news. So we've got a lot of bad news there, but now if you're that job seeker or somebody who's jumped out. And you're wanting to better yourself or better where you were, right now is the time. Be trainable, be on time, have a good attitude. And a lot of people will take you on and train you. You know, if you need to say well, I didn't have the skills. Well guess what? Here's your work around right now. Take advantage of this.
[00:29:46] Rico: We had one of our guests was Music Matters Productions. And it was, lindsay was the marketing person. But the one constant thing they said was just be on time. Literally that was the mantra. Four or five times through the conversation. Which is someone to be on time, and to be there, I guess to show up. Because isn't that the problem? I mean, I'll do a drive-through at Dunkin Donuts where the front door is locked because they don't have enough people to man a small store. And the line is wrapped around. And all they need is someone that can hit the register, I mean it's pretty easy, the point of purchase sales. And they still can't find the right people. And they're, what was it, Salada has a permanent sign essentially on their window saying $15 an hour. We're looking to hire. When you get that happening, it's just sad.
[00:30:33] Karl: Everyone is going through that and realizing that. I'll offer one other insight that people may not think about. Your key employees, those people that you really rely on. This isn't the time to neglect them. Figuring out ways, if you haven't talked to that employee that's been with you for 10 years and they've done an outstanding job and knows your systems and your customers love them. It's the holiday season. It's time to give them love, take care of them, and start compensating them. Coming up with ways to retain those key employees. Because this isn't the time you want to go out to find that new person. And now that you have to train them, you've got to pay them more and they may not know all the things that help you be successful over the years. So I vote for taking care of those key employees this year.
[00:31:25] Mark: Yeah. You've got to do that. That's part of the strategy because it's much cheaper to keep one than to hire one. It's simple math right there. And of course my problem is the state government. We can't give out bonuses so, it's not allowable. So trust me, there's been a few times lately, just myself. I'm thinking, man, I remember that job, my private sector job I had before I became Labor Commissioner. I remember those Christmas bonuses I used to get and it paid for Christmas. And I'm like, I don't get Christmas bonuses anymore. I've got to have a Christmas account now.
[00:31:52] Karl: It's a challenge. And not only economically compensating, but sometime it's just flexibility. As some people have shifted where they may, instead of going in five days a week, they could work four days in the office, one day at home. There are different ways to recognize those great employees and in ways that could drive retention. We have one instance of an employer we now love. That just allow one of their key employees to have two days from home. They can do some other things. It makes commute a little bit less. And for that person, that probably prevented them from looking for another job. And they're able to retain that person. There's different challenges when you're managing people remotely. But this past 18 months plus, has taught us a lot on how to get creative in engaging people remotely when necessary.
[00:32:39] Mark: Yeah. If you're in the service industry or if you're in manufacturing, work from home really doesn't work real well. And those challenges are going to be totally different. You're going to see a lot of new ideas. I know there's a lot of people rethinking things like childcare and education bonuses and things like that are there. So, it's definitely a competitive market when you have competitiveness in this kind of thing, hunt for talent. You're going to probably see a lot of different things. It's a good time if you're out there trying to improve where you're at. Because the opportunities are out there and some of the benefits I've seen put out there are different and really interesting.
[00:33:14] Karl: And I would say to employers, take a look at your job description and make it more open. So for people that are great workers, great attitudes, have the right stuff. They may not have the right experience exactly that fits your need, or they may not have all the degrees that they would want. But figuring out which jobs need what types of criteria and open up that lens, you'll find a lot of great people out there that can do great for your companies. Commissioner Butler, I would like to thank you so much for joining us and just sharing some of the information and data that you're collecting and what you're seeing there in the market. It's really apparent that Georgia is a place where employers want to be. There's this collaboration between government and private sector that helps create the tools and the vehicles for success here. And I want to thank you for your leadership in that and continuing to be a resource to the community, to help all business owners and people looking for jobs. I'd like to also thank Rico for everything that he does to continue to drive the Capitalist Sage as well as the other family of podcasts here. I'm Karl Barham with Transworld Business Advisors of Atlanta Peachtree. Our business we work with small business owners, helping them with how to improve their business, grow their business. And when they're ready, exit their business. You can contact and schedule a consultation with any one of our business advisors. And yes, we are one of the many companies that are also looking for people that want to do something different with their life. And we do have a training program to help bring people on that want to help be business advisers for small businesses. You can reach us at our website at www.TWorld.com/AtlantaPeachtree. We help people with finding businesses to buy, selling businesses, and consulting people on how to franchise their business when they're ready. Rico, why don't you tell us a little bit about what you've got going on?
[00:35:13] Rico: Sure. We're working on the next issue of Peachtree Corners Magazine. The December, January issue. It's going to be packed with a lot of things. We're mainly talking about the holidays and how people are celebrating in a diverse way. As well as home-based businesses that are creating product and selling them on Etsy and online and at festivals. So there's a lot of things, a lot of feature stories in there about people and businesses. So check that out when it comes out at the beginning of December. You can go to LivingInPeachtreeCorners.com to find out more about the magazine and what's going on in the city, or go to TheCapitalistSage.com to find out more podcasts from this series of podcasts and see what other business people and subject expert matters are saying that you might be able to use. And if you're looking for someone to do social media marketing, content, videography, or photography, check out MightyRockets.com. That's my company. And you can always find me on LinkedIn, rico Figliolini, that's F I G L I O L I N I. There aren't that many of us on LinkedIn. Check that out and connect with me and I look forward to seeing you all there. But great show Commissioner Butler. I appreciate you being here with us.
[00:36:21] Mark: Thanks for having me.
[00:36:23] Karl: Thank you so much. And please do visit the Georgia Department of Labor website. If you're a job seeker, explore some of the resources available there. And there's a lot of great data there. If you want to see what's happening in the job market locally, please do reach out and explore some of the great information to share on the website. Thank you everybody for joining the Capitalist Sage today, and we'll continue to bring you great guests having a discussion about business and how it impacts your business right here in the community. Thank you very much.
Business Association and City Work Together for Community Success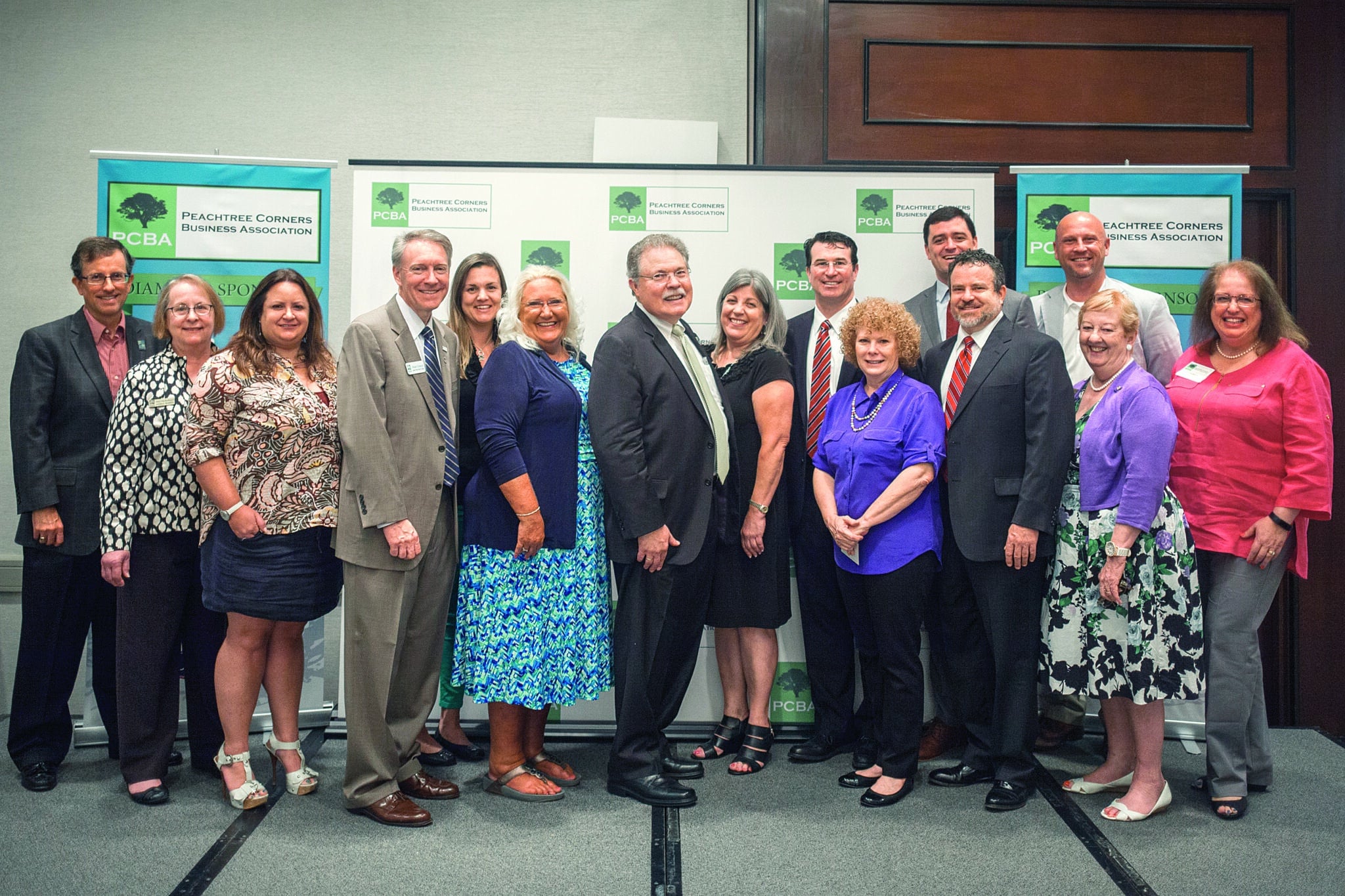 Peachtree Corners Business Association celebrates 10 years of making us better
Asking which was established first, the City of Peachtree Corners or the Peachtree Corners Business Association (PCBA) is kind of like asking which came first, the chicken or the egg. While philosophers, religious scholars, scientists and the like ponder the chicken and egg question, there is a correct answer to the former. PCBA is a few months older than the city itself.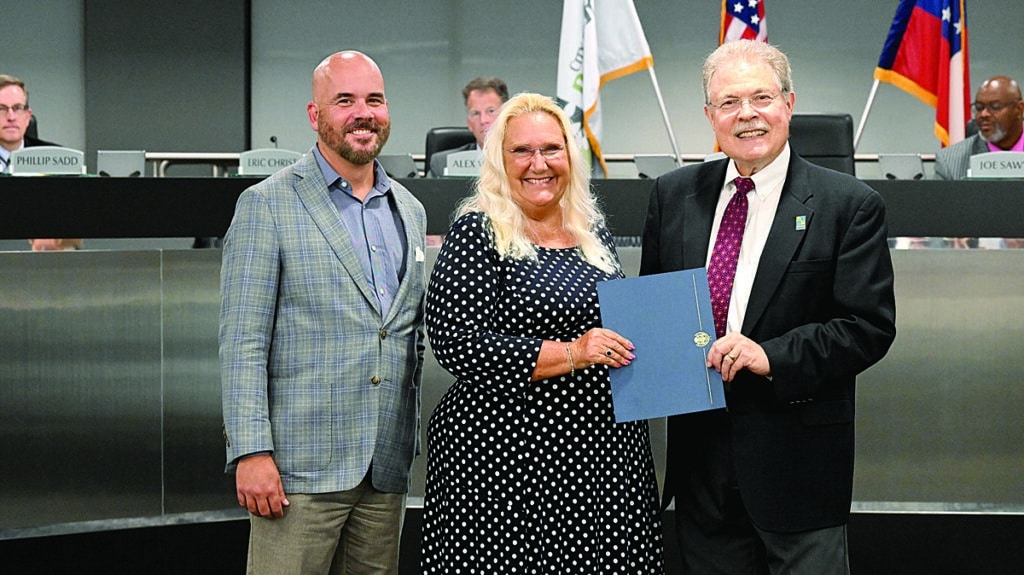 That's significant because they are interdependent.
"When the City of Peachtree Corners was founded in 2012, the PCBA and the city recognized the importance of having an organization focused on our business community," said President Lisa Proctor. "The PCBA was established as an integral part in growing and developing our business community with all businesses that want to do business within our community."
Peachtree Corners Business Association is a business membership organization that focuses on innovative approaches, programs, shared resources, community outreach and opportunities for its member businesses and professionals to connect, develop, grow and prosper.
Just like its motto says, it's "Where Businesses Come to Grow!"
Local businesses strengthen the community
Any Economics or Political Science course will point out the symbiosis of local businesses and local governments. Cities need businesses to contribute expertise and resources in support of public/private funding solutions for special projects.
Locally owned businesses provide many economic benefits to a community, such as:
■ Local businesses are owned by people who live in the community and are less likely to leave. They are more invested in the community's future.
■ Increasing local businesses means creating more jobs to encourage more people to stay in the area. This not only allows people to work closer to home, but also improves the quality of life for the community by increasing city revenue, creating a more self-sustainable community and connecting the community together.
■ Locally owned businesses also build strong communities by sustaining vibrant town centers, linking neighbors in a web of economic and social relationships and contributing to local causes.
The list of positives can go on and on. It's important to note that these benefits from supporting local businesses are at risk of being measurably reduced by the increase of national chain competition.
PCBA strengthens local businesses and the city
The PCBA is made up of businesses of all sizes and types who want to expand their reach and grow their business within Peachtree Corners and the greater metro-Atlanta area. According to its website, PCBA affords its members the opportunity to:
■ Gain exposure and brand awareness for their businesses,
■ Highlight their businesses,
■ Generate new customers and forge relationships,
■ Support local businesses, and
■ Give back to the community.
That last item on the list, giving back to the community, is a huge part of what the Peachtree Corners Business Association does. Through its Community Outreach Program, it has donated over $115,000 and awarded 15 scholarships to deserving charities and students over the last 10 years.
10th-anniversary celebration
To celebrate its 10-year anniversary, PCBA is pulling out all the stops to raise as much money as possible to help three more charities. "This year, we're focusing our fundraising efforts on local charities that are addressing three important needs — community, health and education," said Proctor.
The annual charity event, Celebrating 10 Years and Touchdowns Charity Party, is set for Sept. 22 from 5:30 to 8 p.m.
"It's going to be our best one yet and we would love for [everyone in the community] to be a part of it," said Proctor. "There will be plenty of time for business networking, enjoying tailgating activities including a cornhole tournament, a live auction, drawings, food and adult beverages as we raise money for three great causes and award a check that evening to another local charity."
Tickets for the fundraiser are on sale now and there are sponsorship opportunities. Perhaps best of all, a silent auction is underway that features one-of-a-kind items, such as a football signed by Peyton Manning and another signed by Rob Gronkowski; a boxing glove signed by Mike Tyson; trips to Hilton Head, The Biltmore and more distant destinations like Sydney, Australia and Greece.
There are also adventures, including a supercar driving experience and a chance to swim with sharks. Visit peachtreecornersba.com/about-charity-event to get details, register for the charity party or place bids for the silent auction.
Focus on Local Charities
The Peachtree Corner's Business Association is proud to focus its fundraising efforts on three local charities.
Corners Outreach has a mission of equipping Atlanta's underserved students of color and their families to lead full lives through educational development and economic opportunities. It offers three paths to impact the community: volunteering, donating and becoming a customer. All three paths change lives and are accomplished through: Corners Academy — early learning, elementary tutoring and teen development; Workforce Development — basic needs, life skills, job skills and educational advancement; Family Engagement — adult workshops, food assistance and health services; and Corners Industries & Staffing — sustainable living wage and career advancement certification. More at cornersoutreach.org.
Paint Gwinnett Pink 5K is a celebration of survivorship, while raising awareness and funds for breast cancer programs at Northside Hospital Gwinnett. Community support and donations fund Northside Hospital Institute cancer patients in Gwinnett County by providing improved access to cutting-edge imaging technology for earlier diagnosis, mamograms, transportation and other assistance needed for cancer treatments. Funds raised in 2022 will go to the installation of additional imaging units.
The event is the largest 5K supporting breast cancer in Gwinnett County. The annual Paint Gwinnett Pink 5K Walk/Run is held at Coolray Field in Lawrenceville every October. The 2022 event will be held on Saturday, October 15. More at paintgwinnettpink.com.
A. Worley Brown Boys & Girls Club provides an environment where all youth feel safe and secure to dream, discover and develop. It works with hundreds of kids and teens each year to help them reach their full potential. The programs focus on helping kids succeed in school, live healthy and become leaders.
The club focuses on a variety of programs including culinary arts and gardening, STEM, computer coding, music studio/music production, photography/film production, visual and performing arts, fashion and design, creative writing/comic book creation, science, career readiness, a Diplomas to Degrees program, tutoring and homework support, toastmasters, sports and character and leadership development clubs. More at bgcma.org/club/aworley/.
A Little Italy in Peachtree Corners
Makes Extending an Olive Branch a
Symbol of Health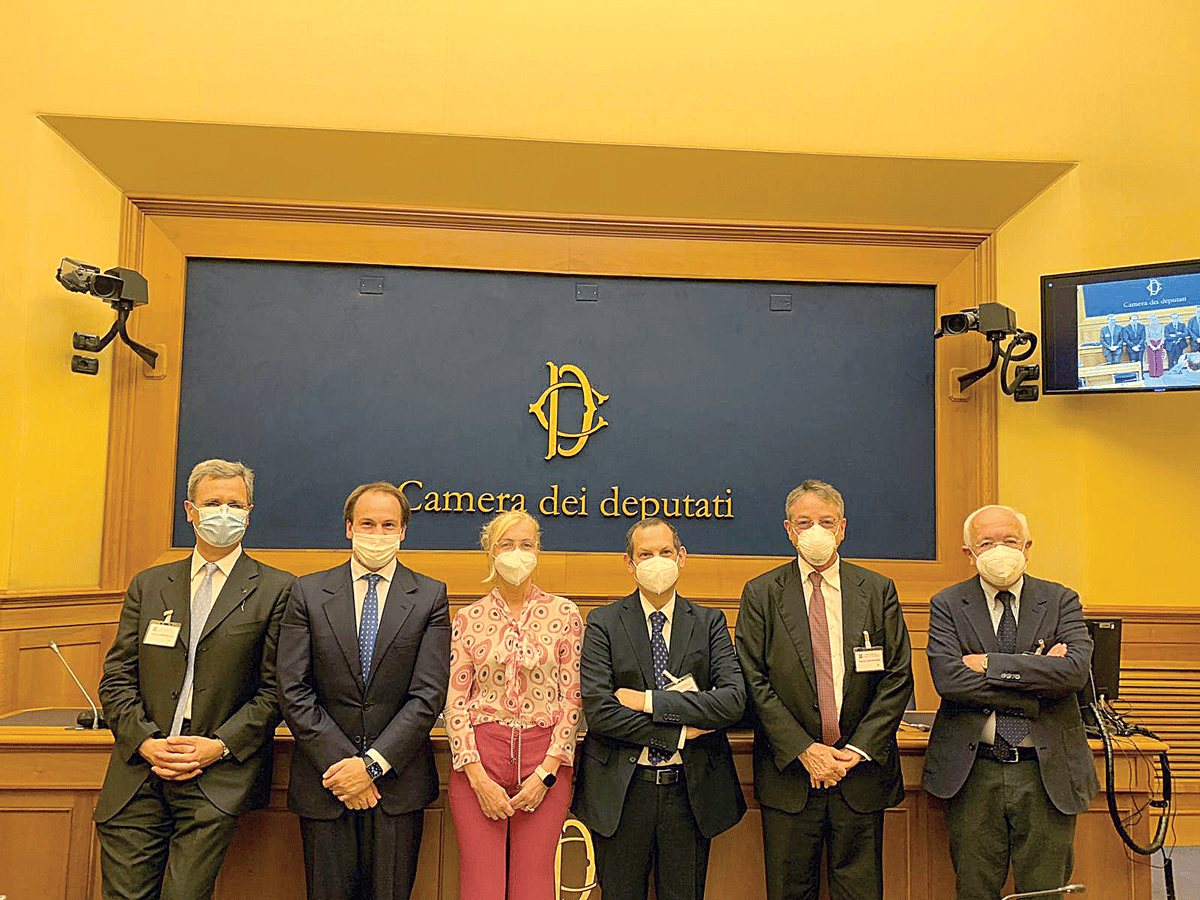 Conceivably, one day soon, we'll be driving through Peachtree Corners taking in views reminiscent of the Italian countryside. As our gaze falls upon stretches of olive groves, we may think we're in Italy for a second — until we realize this phenomenon in our ever-avant-garde metropolis is due to its ideal geographic location, favorable to the cultivation of olive trees, and the ingenious collaboration of forward-thinking Italian and American researchers working to extract from olive oil its most beneficial molecules, a gift as precious as gold for our health.
The newest virtual member of Atlanta Tech Park is the brainchild of Dr. Matteo Bertelli, founder and president of the Italian MAGI Group since 2006. MAGI specializes in the research, diagnosis and treatment of rare genetic diseases. His spin-off at Atlanta Tech Park, MagisNat, unites academics on opposite shores of the Atlantic in a promising mission to combat disease using natural molecules.
Capitalizing on the health benefits of the Mediterranean Diet
Applying molecular genetics and metabolomics in the study of natural substances extracted from foods typical of the Mediterranean Diet (MedDiet), MagisNat is finding ways to zero in on its long-known health benefits and make good use of its disease-preventing properties. The active components of polyphenols and flavonoids found in olives, tomatoes and citrus fruit for example, can be extracted to produce dietary supplements scientifically proven to prevent an array of pathologies.
The fledgling company has already produced two supplements which will be available soon, Garlive Oral Spray and Garlive Recovery tablets with vitamins, both formulated with hydroxytyrosol derived from olive extracts to support a healthy immune system.
The international launch
On June 23, 2022, a MagisNat conference took place in the press room of Palazzo Montecitorio, seat of the Italian Chamber of Deputies in Rome, Italy. Atlanta Tech Park simultaneously hosted the event stateside. Professors from both sides of the pond spoke at the official launch about this promising collaboration to further investigate the disease-preventing properties of the MedDiet.
Bertelli said he appreciates the staff at our local accelerator whose role he considers invaluable. "Without opportunities like those provided by this business incubator, small companies like ours could never start," he said. "I cannot express how grateful I am to those who conceived and developed this organization called Atlanta Tech Park in Peachtree Corners."
We've all heard about the health benefits of the MedDiet but what exactly is it?
Let's begin with what it's not. It's not a rigid, calorie-counting, restrictive fad diet, but rather a modo di vita, or a lifestyle approach consisting of more traditional meal preparation using a wide variety of nutrient-dense foods, and the prioritization of physical activity, social gatherings and relaxation.
The MedDiet was actually coined in the 1950s by American physiologist Dr. Ancel Keys. Keys was dedicated to studying the influence of diet on health. After his famous Seven Countries Study, he concluded that replacing dietary saturated fat with polyunsaturated fat reduces cardiovascular heart disease.
In 2013, the MedDiet was recognized by UNESCO as an Intangible Cultural Heritage of Humanity because of how and what the diverse populations along the Mediterranean Sea Basin eat. In turn, the World Health Organization has classified it as a diet that protects against cardiovascular disease.
Apparently, coming together with a network of family and friends to enjoy meals consisting of fresh, seasonal and local food, mostly fruits, herbs, whole grains, nuts, vegetables, legumes, fish and seafood and olive oil with moderate amounts of milk and wine — mainly red, with meals — improves heart health, body mass index and cognitive function, while decreasing the risk of developing type 2 diabetes and even certain cancers. It's also important that sugar, red meat and processed meat are consumed sparingly.
Perhaps the old adage needs a little tweak: "You are what and how you eat."
Natural molecule-based treatments show promise across a variety of diseases
In Rome, Italy, Dr. Pietro Chiurazzi, affiliated with the University Polyclinic Foundation A. Gemelli, discussed how olive mill wastewater (OMW) could be used to create supplements containing powerful antioxidants. Instead of the idiomatic expression, 'Don't throw out the baby with the bathwater,' think: 'Don't throw out the hydroxytyrosol with the OMW.' Chiurazzi studies the treatment of the rare, late-onset neurodegenerative disease FXTAS, characterized by tremors and an ataxic (uncoordinated) gait.
At the Università Cattolica del Sacro Cuore (Catholic University of the Sacred Heart) Institute of Ophthalmology, Dr. Benedetto Falsini has a pilot study underway to rescue retinal cells before they succumb to inherited degeneration.
In Sacro Cuore's Department of Internal Medicine, Dr. Amerigo Iaconelli aids patients with metabolic syndrome, diabetes, thyroid dysfunction, osteoporosis and obesity.
Dr. Sandro Michelini of San Giovanni Battista Hospital scrutinizes pathologies that cause lymphedema, a blockage in the lymph system causing swelling of the arms or legs.
The President of the Macula & Genoma Foundation in New York, Dr. Andrea Cusumano, employs this new and unusual approach to rescue photoreceptors in a pursuit to prevent and reverse blindness. Cusumano advances the field of ophthalmology in Italy, Germany and the U.S.
Bertelli credits Dr. Stephen T. Connelly with getting this venture off the ground, "He devoted an enormous amount of time to the birth of this spin-off," Bertelli said of Connelly, Associate Clinical professor at the University of California San Francisco, who is eager to embark on the fight against Alzheimer's Disease.
Emory University Dr. Peng Jin chairs the Department of Human Genetics, School of Medicine in Atlanta. He too examines neurodegenerative disorder treatment, especially Fragile X syndrome with tremor/ataxia. "Professor Peng Jin agreed to test the effects of olive tree polyphenols on fruit fly models in preventing FXTAS," Bertelli shared, extending a personal message of thanks to Jin.
Dr. John Paul SanGiovanni of U. Arizona's BIO5 Institute explores chemistry of Mediterranean foods linking this information to receptors in the body that keep cells working optimally, showing promise for those afflicted with blinding age-macular degeneration (AMD). He's identified links between the AMD-related MMP-9 protein and ferulic acid, a chemical found in fennel, oregano, olives and chickpeas.
With locations in Tucson, Arizona and Beverly Hills, California, Medical and Research Director
Dr. Karen L. Herbst of Total Lipedema Care, is passionate about helping patients with connective tissue disorders. Lipedema is an inflammatory disease resulting in the deposition of fibrotic subcutaneous adipose tissue characterized by excess fat accumulation in the lower part of the body.
As varied as their areas of expertise and as geographically dispersed as all the participating researchers may be, they're linked in the intent to employ the science behind MagisNat, the application of natural molecules to cure maladies and improve patient health.
Under the Georgia sun
There's much yet to be discovered about the beneficial effects of using these natural molecules in living organisms, but the stage is set and conditions are promising for fascinating developments in science and research at MagisNat in Peachtree Corners.
Consider the MagisNat spin-off, yet another component of la dolce vita in our innovative city. Mangiate bene (eat well) and let's toast to medical breakthroughs that once seemed like science fiction becoming a reality on our own turf.
Salute! (Cheers!) ■
PTC Anchors ATL Unlocked Event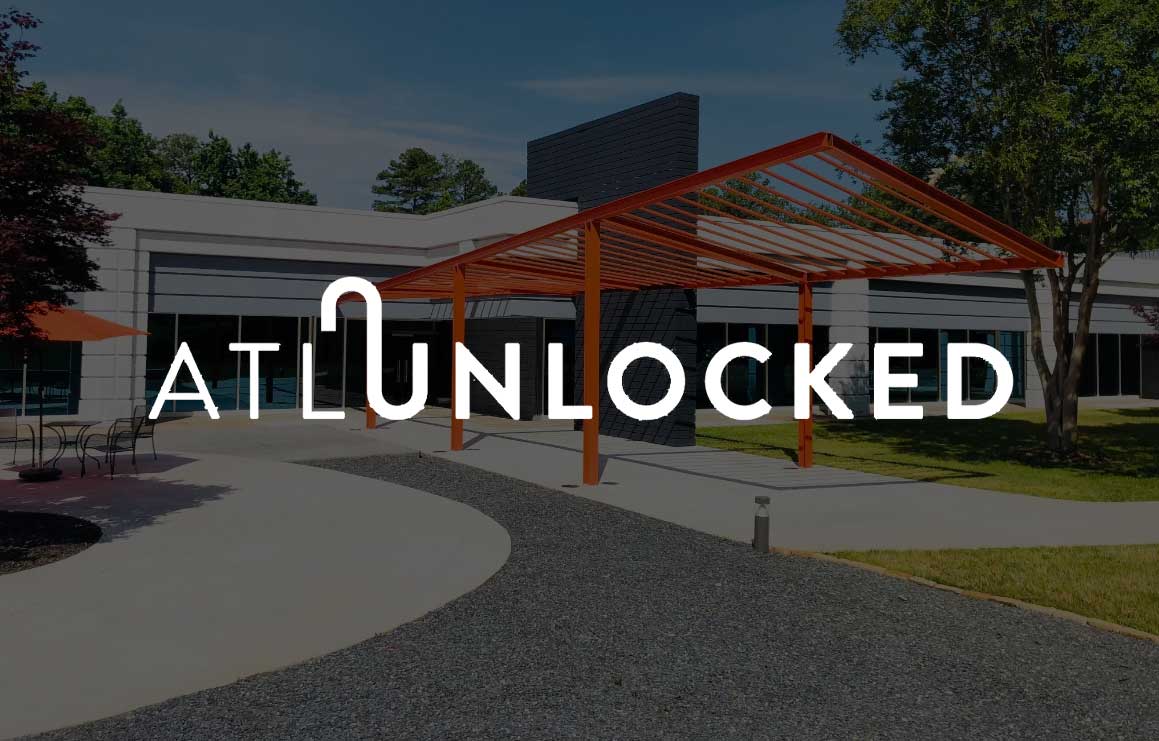 One of the 'smartest' cities in the world welcomes start-ups, entrepreneurs and innovators to join the future.
Anyone who knows anything about technology has heard of Silicon Valley. But how many people, especially those right here in Metro Atlanta, have heard of Silicon Orchard? Did you know that you are in the midst of it?
Peachtree Corners has become the epicenter for smart technology startups and is one of the few locations in the world where smart city technology — including driverless cars, smart cameras, an artificial intelligence-controlled infrastructure and millions of internet-of-things sensors — come together in one place. And the technology is not just in a lab; it's being deployed throughout the city.
There's an autonomous shuttle that takes riders on a 1.5-mile loop through Technology Park. Even the electric scooters, which anyone can borrow to get around town, automatically show up when called and then drive back to their home base after their human riders have been dropped off.
So it's no wonder that Peachtree Corners is the last leg of the ATL Unlocked event.
ATL Unlocked is a groundbreaking partnership between the Metro Atlanta Chamber and the region's leading innovation and entrepreneurship centers. It transforms metro Atlanta into an accessible ecosystem where creators, innovators, founders and entrepreneurs thrive. It opens the doors to the region's diverse community and connects people, resources and spaces, according to organizers. As it does, ATL Unlocked encourages knowledge sharing across diverse perspectives and greater access to the vital resources our region has to offer.
Literature explaining the event said that ATL Unlocked is activated through the ATL Unlocked Tour, a series of events that invites entrepreneurs to experience different innovation centers and districts across the metro and connect with the people within them. Entrepreneurs visit centers outside of their home space so they can get to know the offerings and communities of different innovation centers and districts while building familiarity and mutual trust.
"We are honored to host the final leg of ATL Unlocked in Peachtree Corners. This event showcases metro Atlanta's innovative ecosystem of which we are proud to be a leader," said Peachtree Corners Mayor Mike Mason. "I look forward to welcoming the diverse group of innovators, entrepreneurs and business owners to the wonderful things we are doing in Peachtree Corners and at Curiosity Lab."
The Tour
Buckhead: Hosted by Atlanta Tech Village
The tour kicked off on May 23 in Buckhead, home to the fourth largest entrepreneurial and startup tech community in the country. Atlanta Tech Village (ATV) is a thriving innovation community that has launched two unicorns. The area has deep connections to Atlanta's business and investment community and is engineered to increase a startup's chance of success.
Downtown / Westside: Hosted by Russell Innovation Center for Entrepreneurs
This area is becoming home to numerous global technology companies, including Microsoft, and to major universities, including Georgia State University and historically Black colleges and universities (HBCUs) located in and around the Atlanta University Center (AUC). It hosted the second part of the tour on June 21. It's the heart of Black entrepreneurship in the south. The Russell Innovation Center for Entrepreneurs (RICE) is at the center of this area, providing an economic mobility engine that offers space and resources to help Black entrepreneurs and small business owners innovate, grow and build wealth.
Midtown: Jointly hosted by ATDC and CreateX
Midtown Atlanta has been called the hottest innovation neighborhood in America. The third stop on the tour took place here on July 21. The area mixes technology and creativity. It's home to countless startup, corporate innovation centers and incubators — and top ranked universities, including Georgia Tech and SCAD. ATDC, Georgia's technology business incubator, is fostering technological entrepreneurship through curriculum, coaching, connections and community. Create X extends that support to Georgia Tech students, empowering them to launch successful startups.
Alpharetta: Hosted by Tech Alpharetta
Located just north of Atlanta, the Alpharetta suburb is a thriving corporate innovation, e gaming and technology community that includes nearly 35% of 'Where Georgia Leads' technology companies. The fourth installment of the tour takes place here on August 18. At Tech Alpharetta, some of the leading technology companies in the district are working together to shape the future of the technology industry in the region.
Peachtree Corners: Hosted by Atlanta Tech Park
A suburban community where infrastructure and local government have facilitated innovation for years, Peachtree Corners rounds out the tour. Curiosity Lab is an economic development city initiative to provide space and resources to advance intelligent mobility, IoT and smart city technologies. Neighboring Atlanta Tech Park is a collaborative workspace and accelerator that offers connections, advising and resources for growth phase companies.
ATL Unlocked at Atlanta Tech Park
107 Technology Parkway Northwest, Peachtree Corners 30092
Thursday, September 22, 5-7 p.m.
Admission is free. Reservations are required. Register at atlantatechpark.com/product/atlunlocked-event-ticket/.