Wesleyan School Celebrates 25 Years in Peachtree Corners- Cleveland Family
Four families share their stories
Walking through the grounds of Wesleyan School, it feels more like stepping onto a college campus. For those unfamiliar with the school, it may be surprising to learn that Wesleyan is actually a K-12 private college-preparatory nondenominational Christian school with an enrollment of 1,171 students.
Chris Cleveland, who has served as Head of School for nearly 20 years, describes Wesleyan as many do — a family. The Wesleyan family is made up of teachers, community members and, of course, students and their families.
The Cleveland family
Chris Cleveland, Head of School, has been working at Wesleyan School for nearly 20 years. He first served as the middle school principal in 2002, then principal of the high school in 2004, and became the Assistant Headmaster for Advancement in 2010. When Zach Young retired in 2014, the board appointed Cleveland to the position of Head of School.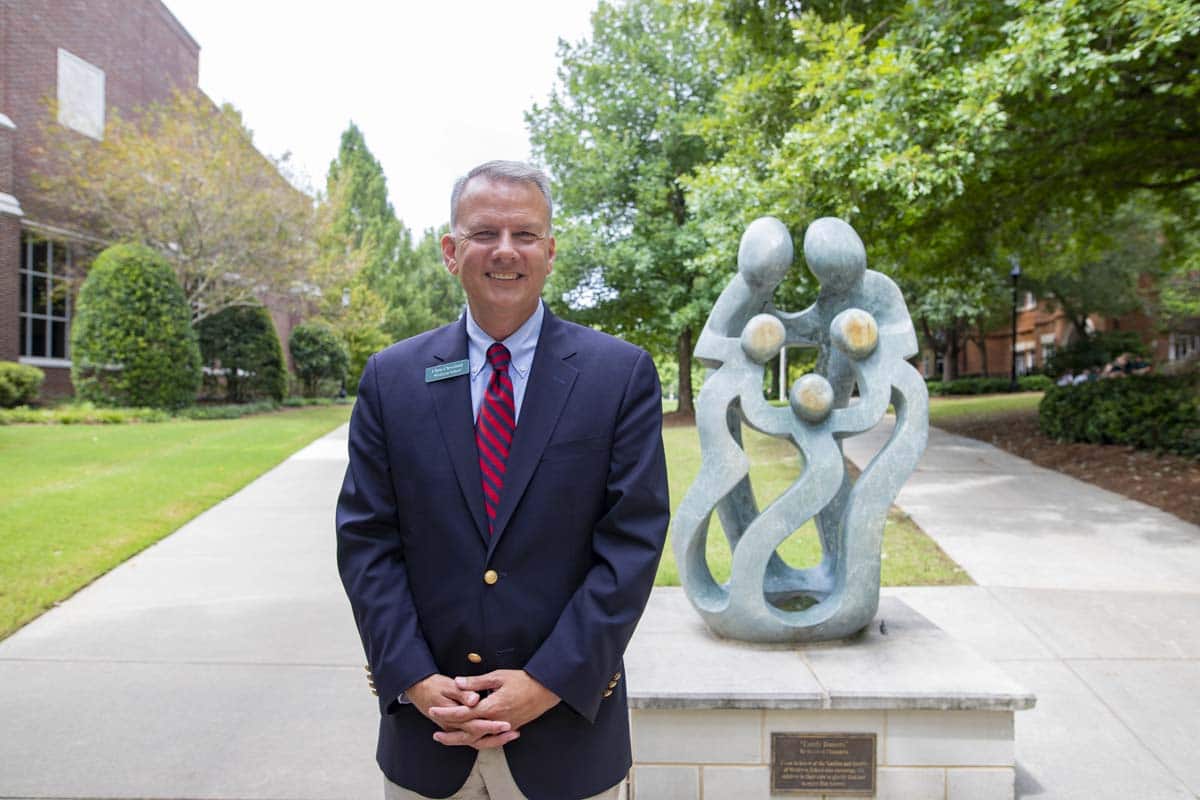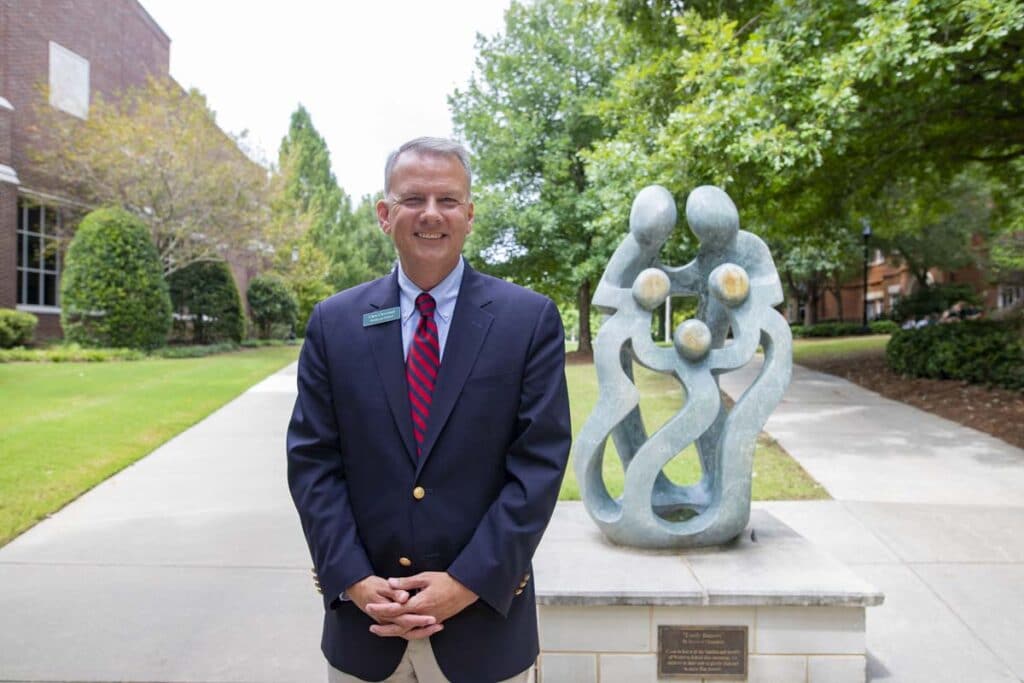 In addition to being a loyal employee of Wesleyan and core part of the fabric of the community, Cleveland is also a Wesleyan parent. Living with his wife and family in a home that the school owns on nearby Spalding Terrace allows him to walk to work every day via an idyllic path through the woods, and his children have also been able to walk to school.
His two sons are both Evergreens, with his oldest currently attending Georgia Tech and his youngest just beginning his senior year at Wesleyan.
Cleveland has thrived in his role. He says that administration is the hardest, and yet most rewarding, aspect of working in schools that he has ever experienced.
"I love working in a team setting, I love having a leadership team to work with and to problem solve with, but it's also incredibly rewarding when you see a vision come to reality and when you see the lives of students that are changed," said Cleveland.
Overseeing a K-12 school has also provided a unique opportunity to be a part of kids' lives from the time when they are first entering the school system to when they are ushered into the world as young adults. "Those things are incredibly life-giving from a leadership standpoint," he said.
Part of his job is to oversee the hiring process with the help of board members. This is a very important part of Cleveland's responsibility as he feels strongly that a school is only as good as the people who work there.
While students of all religions are welcome, as a Christ-centered college-preparatory school, Cleveland feels that it is imperative that all faculty members and teachers adhere to the same basic belief structure. The Wesleyan model requires that all employees are practicing Trinitarian Christians.
"When we describe ourselves as a Christian school, the reality is that a school can't really be Christian, only a person can," Cleveland explained. "We never want to be a place that is trying to shove the Bible down anybody's throat. Our job is simply to live our lives as followers as Christ and we hope that that is appealing."
Strong sense of family
Wesleyan's mission is to be a Christian school of academic excellence, and that's a vision that Cleveland feels is lived out every day. "The first single term that comes to my mind is community. There is such a strong sense of family and belonging here, and I think that that has generated a lot of loyalty to the school over the years, which we are incredibly thankful for."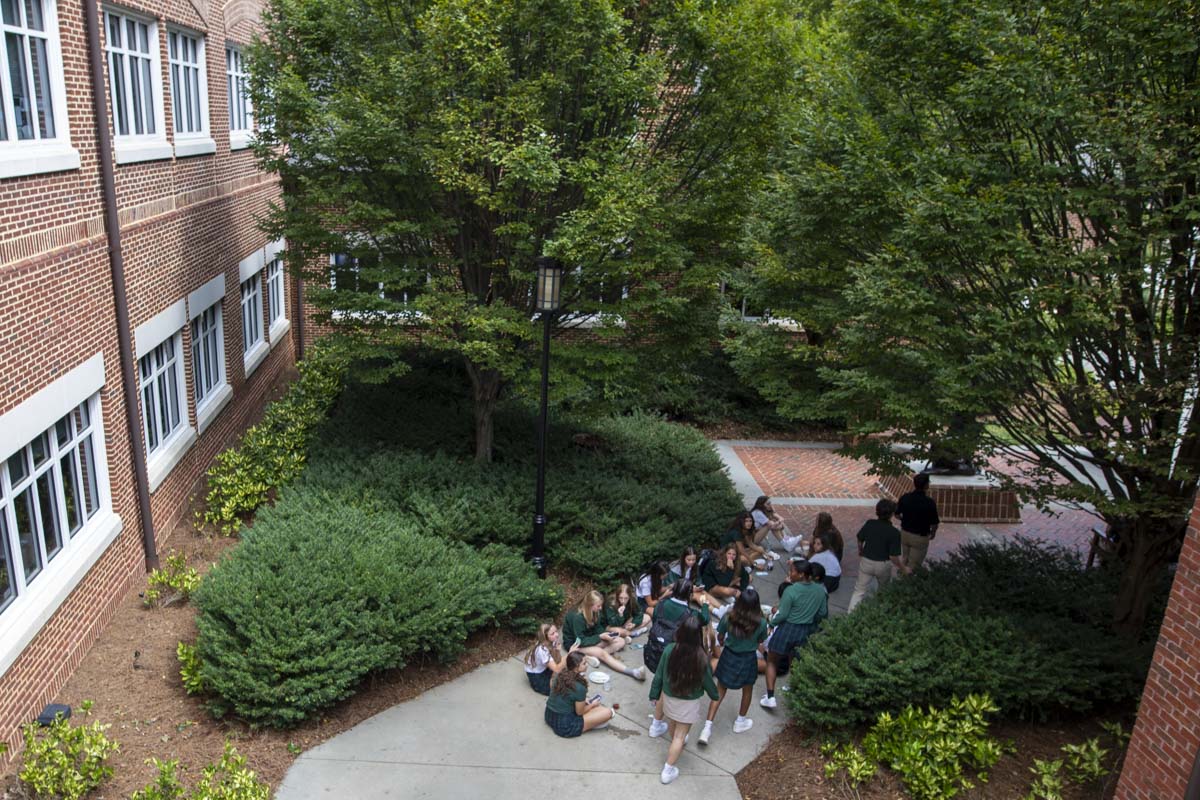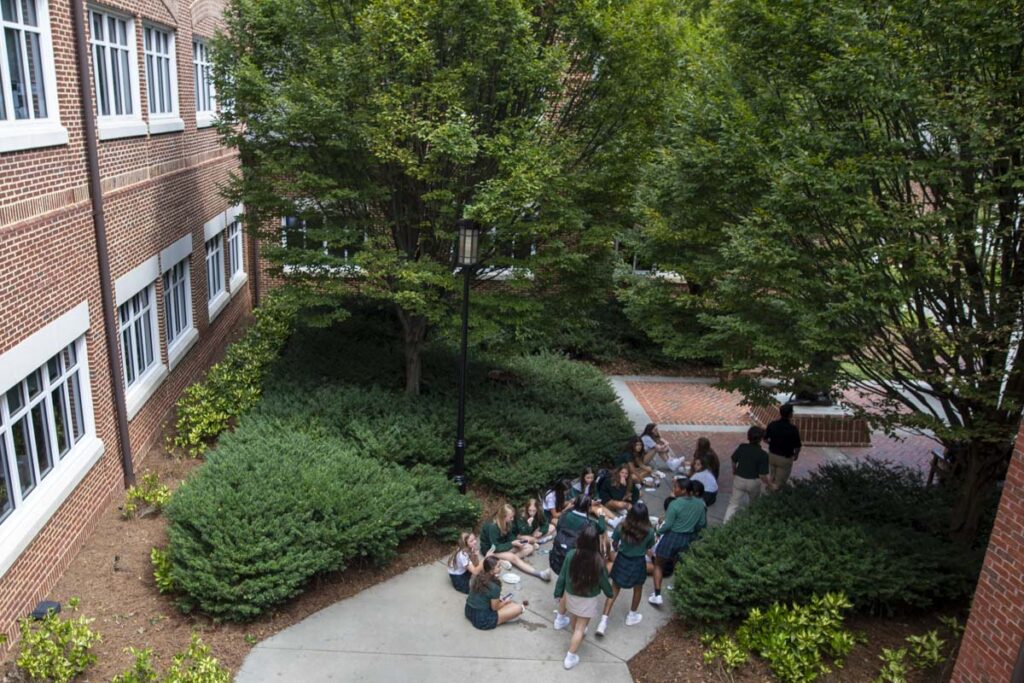 Above and beyond the experience of educating the minds of its students and providing opportunities for growth in athletics, arts and leadership, the school aims to provide a nurturing environment with a wide-reaching team of adults who work as a team and are dedicated to guiding each child through their formative school years.
"We love them right where they are. And we are going to give them our absolute best each day."
Some of Cleveland's favorite parts of the Wesleyan experience are, rather unsurprisingly, the moments when the community rallies together. That includes celebrations, such as the annual Hoedown on the quad which coincides with Homecoming, and also the hard times when a Wesleyan family might need support.
He recalled instances wherein students were diagnosed with cancer, and he witnessed other faculty, students and their families step up in the form of financial aid, prepared meals or acts of solidarity like shaving their heads and wearing commemorative shirts.
"To see our community really act as a family and rally around the families who are hurting or walking through difficult times, that is really encouraging," said Cleveland. "We want to be good members and supporters of the community, but we also hope to be leaders."

Pinecrest Academy Named to AP School Honor Roll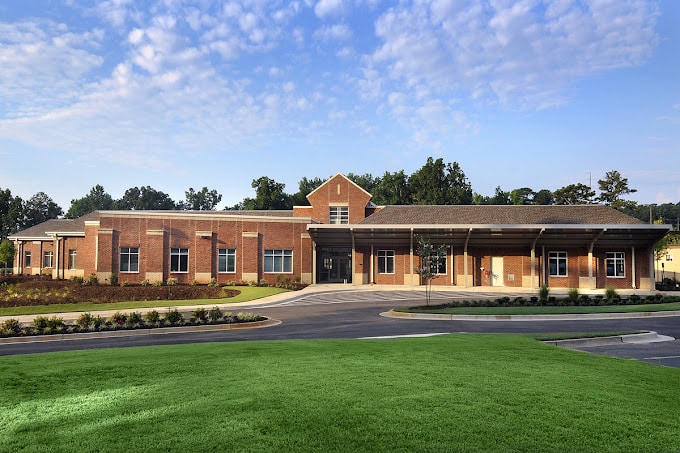 College Board has announced that Pinecrest Academy has been named to the Advanced Placement® Program (AP®) School Honor Roll, earning Platinum distinction.
The AP® School Honor Roll recognizes schools whose AP programs are delivering results for students while broadening access.
Schools can earn this recognition annually based on criteria that reflect a commitment to increasing college-going culture, providing opportunities for students to earn college credit and maximizing college readiness.
Pinecrest had 87% of seniors who took at least one AP exam during high school. 78% of seniors scored a three or higher on at least one AP exam, and 74% took five or more AP exams.
Twenty-two AP courses were offered during the 2022-2023 school year, representing 21 sections taught by 12 high school teachers.
"We are so honored to have received this AP Honor Roll Award, as we strive each year to provide every student with a college preparatory experience, which includes the successful completion of challenging AP courses," commented Amy Bowman, Pinecrest Academy High School Principal.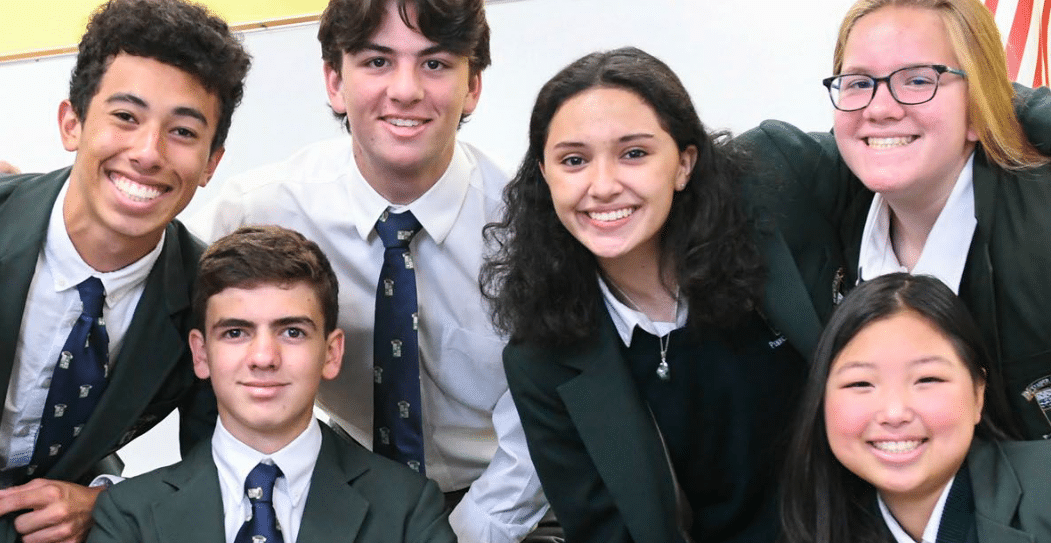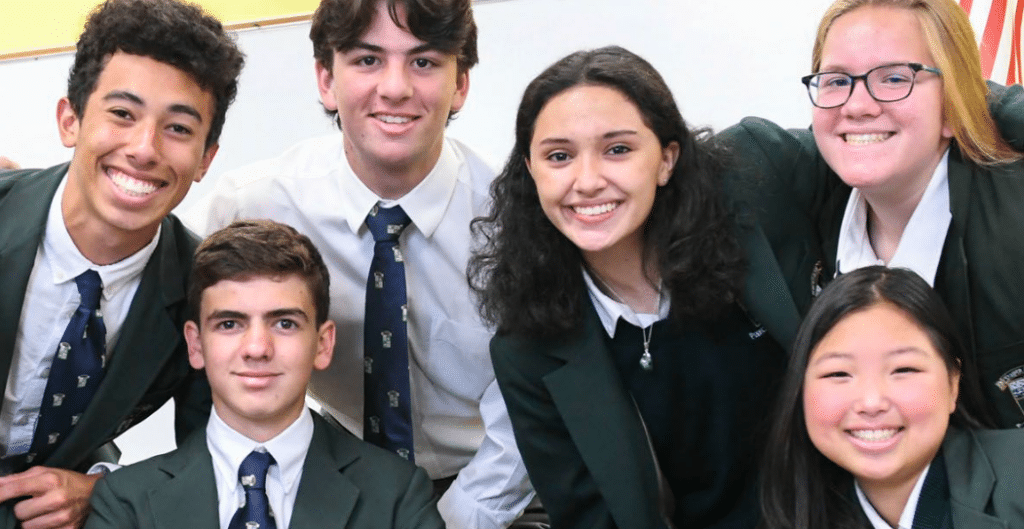 "The Platinum designation from AP speaks to the excellence that our faculty strives for in delivering challenging content that prepares our students for college," she added. 
"AP represents an opportunity for students to stand out to colleges, earn college credit and placement, and potentially boost their grade point averages," explained Trevor Packer, head of the AP program.
"The schools have shown that they can expand access to these college-level courses and still drive high performance – they represent the best of our AP program," he said.
Pinecrest Academy was also awarded the AP Access Award. The AP Access Award recognizes schools demonstrating a clear and effective commitment to equitable access to advanced coursework. In addition to these honors from the College Board, Pinecrest Academy's Class of 2023 earned a 100% acceptance rate into The University of Georgia. Since the school's first graduating class of 2007, Pinecrest's high school has maintained a 100% graduation rate every year.
Click here for more Peachtree Corners education news.

Greater Atlanta Christian Seniors Named National Merit Scholarship Semifinalists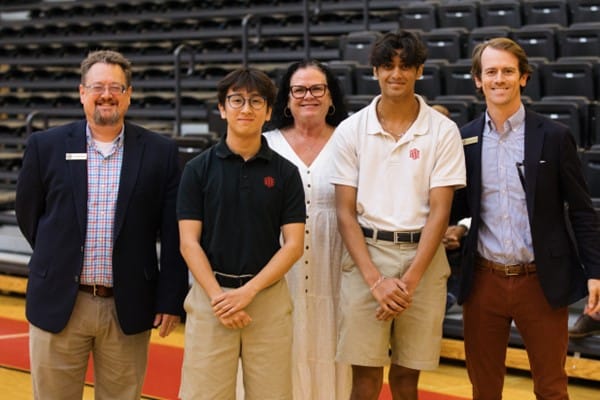 Earlier this October, Greater Atlanta Christian School (GAC) seniors Kevin Liu and Akhil Sarikonda were named National Merit Semifinalists in the 2024 National Merit Scholarship Competition. 
Liu and Sarikonda are among over 16,000 Semifinalists in the 69th annual National Merit Scholarship Program.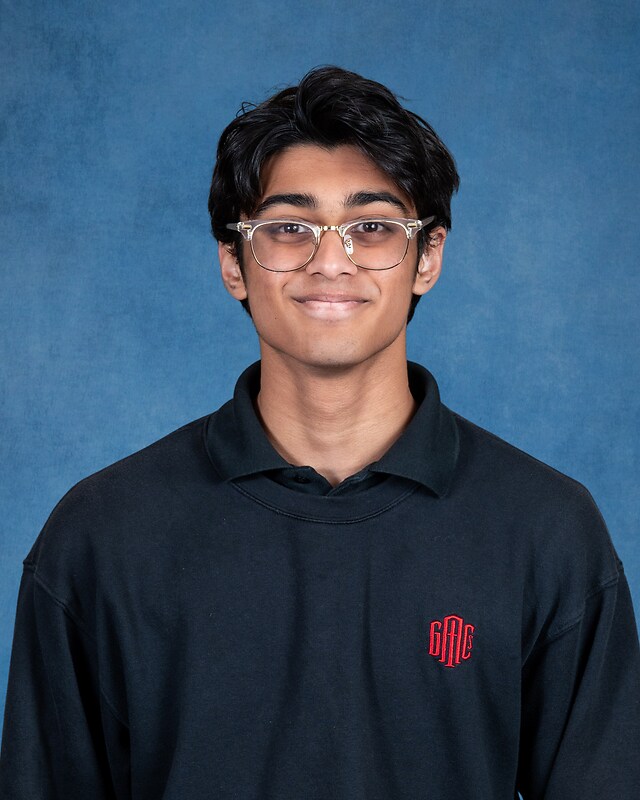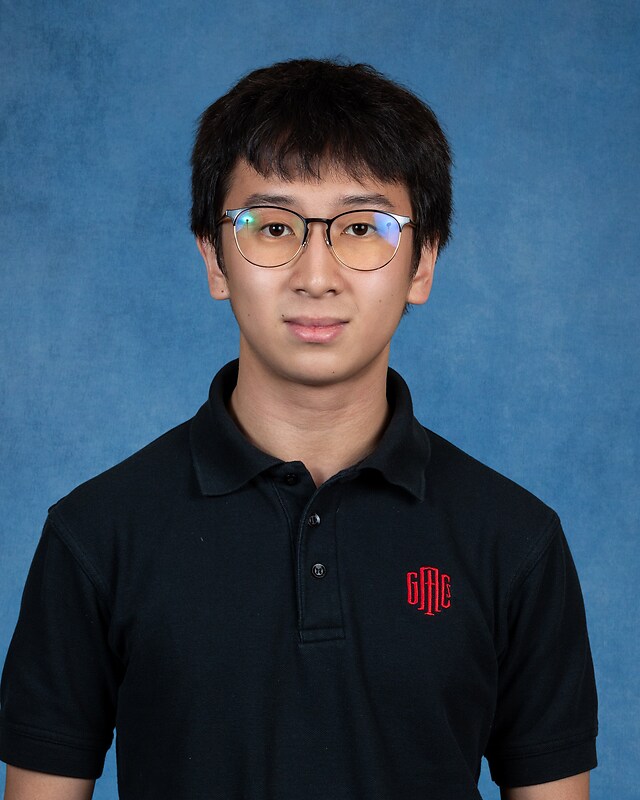 Semifinalists must have outstanding academic records, a recommendation from a high school official, an essay submission and SAT or ACT scores that confirm the student's earlier performance on the qualifying PSAT test.
Semifinalists are chosen from 1.3 million high school students who took the 2022 Preliminary SAT/National Merit Scholarship Qualifying Test (PSAT/NMSQT) during their junior year.
These semifinalists are competing for 7,140 National Merit Scholarships worth nearly $28 million. Winners will be announced in the spring of 2024.
To be considered for a Merit Scholarship award and advance to the competition's final level, semifinalists must submit a detailed application.
This application includes the student's academic record, participation in school and community activities, demonstrated leadership abilities, employment and honors or awards received.
"Kevin and Akhil are dedicated to their academics and pursue excellence both in the classroom and in their many activities within GAC and out," Dr. Paul Cable, GAC High School Principal, said.
"We couldn't be prouder of their accomplishments and eagerly anticipate the bright futures ahead for these exceptional students," he added.

National Merit Scholarship Corporation Recognizes Eight Wesleyan Seniors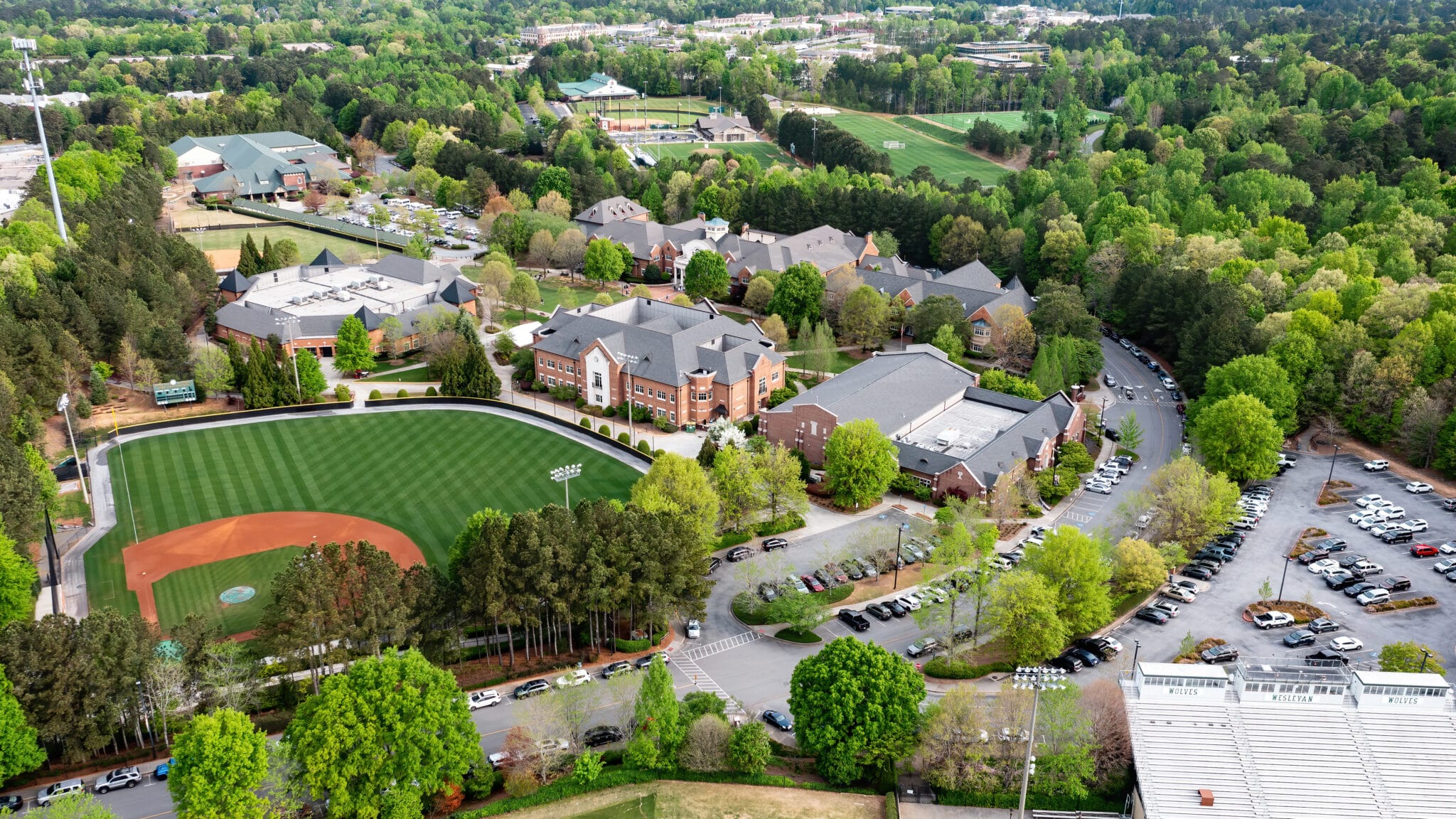 The college advising office at Wesleyan recently announced that eight of its high school seniors were recognized by the National Merit Scholarship Corporation for exceptional academic achievement.
The National Merit Scholarship Program is an annual academic competition that recognizes a student's outstanding performance on their junior year PSAT.
Seniors Josh Kavel and Dina Samson were named National Merit Semifinalists, an honor that only 1% of seniors (approximately 16,000 total) nationwide, receive based on their PSAT scores.
These seniors will submit essays, hoping to become finalists and earn scholarship money from the National Merit Scholarship Corporation. Finalists will be announced in February.
Additionally, seniors Alex Ebert, Kallaghan Freeman, Daniel Lim, Papa Ohemeng-Mensah, Junie Shin and Tengle Wang were named National Merit Commended students. Approximately 2% of seniors nationwide receive this recognition.
Congratulations to these seniors and their families.