Wesleyan School Celebrates 25 Years in Peachtree Corners- Mack Family
Four families share their stories
Walking through the grounds of Wesleyan School, it feels more like stepping onto a college campus. For those unfamiliar with the school, it may be surprising to learn that Wesleyan is actually a K-12 private college-preparatory nondenominational Christian school with an enrollment of 1,171 students.
Chris Cleveland, who has served as Head of School for nearly 20 years, describes Wesleyan as many do — a family. The Wesleyan family is made up of teachers, community members and, of course, students and their families.
The Mack family
Athletics were a big factor when it came to the decision for another family to send their two sons to Wesleyan. Audria and Chris Mack had been exploring their options and trying to find a fit for their two academically and athletically gifted sons for years before they stumbled onto the Wesleyan campus.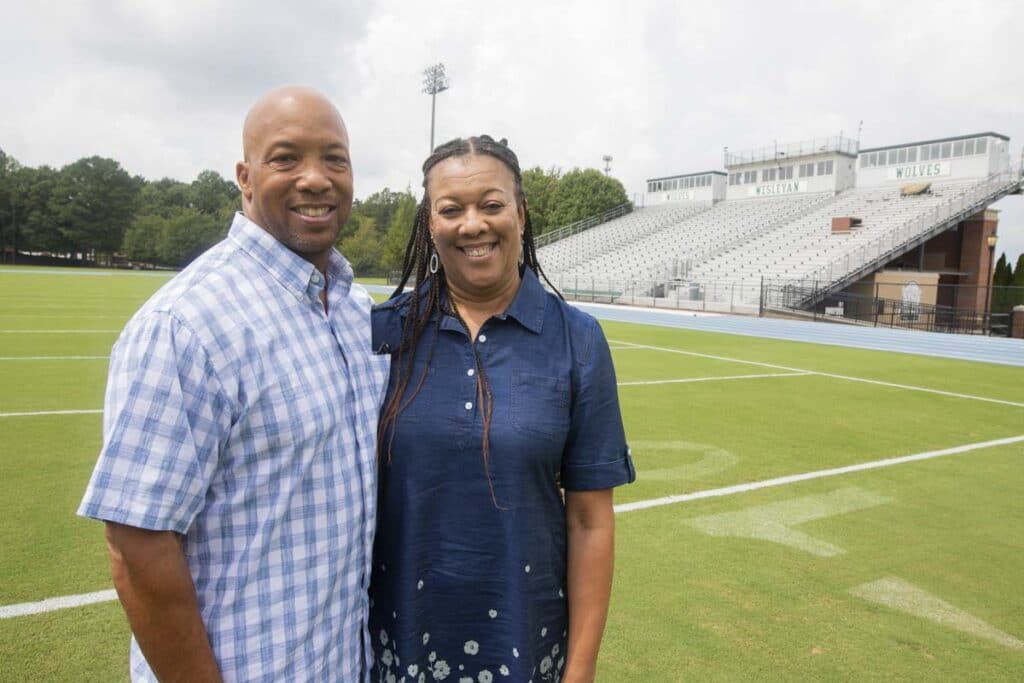 One day, the two were having lunch at a Wendy's down the road when they saw a number of students filtering in on their lunch break. Curious about what nearby school the students might be from, the two drove through campus after their meal. The next day, they brought their oldest son, Charles, and showed him around to see what he thought of the school.
(Left to right, the Mack brothers. Jordan Mack with Chris Cleveland. Charles Mack.)
"The minute I drove him on campus he said, 'Yep, this is where I'm going. This is where I want to go,'" recalled Charles with a laugh. "I was like 'Son, hold on just a second, let's find out all the ins and outs.' And so we inquired a little bit more. But I don't know what would have happened if he hadn't gotten admitted here because he was already sold. That's how we got here."
Prior to attending Wesleyan, the Mack brothers had tried several other schools, mostly private Christian institutions in and around Atlanta. Living in Lithonia, the decision to enroll Charles and, later, his younger brother Jordan at Wesleyan was not taken lightly. For the Macks, it was of utmost importance to find a school that could provide excellence both in academics and athletics.
"We were willing to drive to Macon every day to pick them up if need be. We discussed that; we didn't care if it was in South Carolina, if that's where they needed to be that's where we would take them. We were going to make sure that they got there if it was the right fit, that's the main thing," said Charles.
Fortunately for Charles and Audria, Wesleyan was just a bit closer to their home than South Carolina. A 21-mile drive from their driveway to the campus, this decision was made even easier when Charles was able to drive himself to school. When Jordan eventually enrolled as well, the two brothers would carpool to and from school. Both were active in football, so they had a number of extracurricular activities extending beyond the end of the school day.
It is clear from speaking to the Macks that they have always strived to provide the very best they could for their two talented sons. Despite the distance and cost of tuition, they prioritized not only finding an elite school, but also allowing them to have a say in which school they attended. As luck would have it, Wesleyan was a perfect fit for both boys who excelled and thrived during their years as students.
Since graduating, both Mack brothers received full scholarships to schools of their choice, a fact that Audria attests is in large part due to the excellent education they received at Wesleyan. "I think academics prepared them for the next phase, which was college. That's what we were looking for. We were ready to make any trade-off to put them into this type of setting."
During their time at Wesleyan, Charles and Jordan flourished on the football field, and thanks to close relationships with their teachers, they learned time management and gained personal development skills that continue to benefit them in their careers.
Today, 26-year-old Charles is a Graduate Assistant football coach under Bronco Mendenhall at the University of Virginia in Richmond, his alma mater. He was a four-year letter winner as a defensive back and played in 50 career games, posting a career-high 70 tackles in 2016 as a senior. He is also currently pursuing his master's degree in social and philosophical foundations of education.
Jordan, now 23, also went to UVA and is a two-time ACC All-Academic Team member and a three-time ACC Academic Honor Roll selection. He just departed the NFL over COVID concerns and subsequently took a job at the College Football Playoffs in Irving, Texas.
"For me, personally, I think they take more time listening to the kids' individual needs here," Charles said. "Because of their experience here, I feel like they were able to communicate better with the world."
"They know that they have choices," Audria added. "We wanted them to understand that, yeah, we are your mom and dad, and we may want things to go one way, but we want to put you all in a good setting and a good position in life so that you can succeed."

Norcross High School Student Lisa Van Ness named a National Merit Scholarship Semifinalist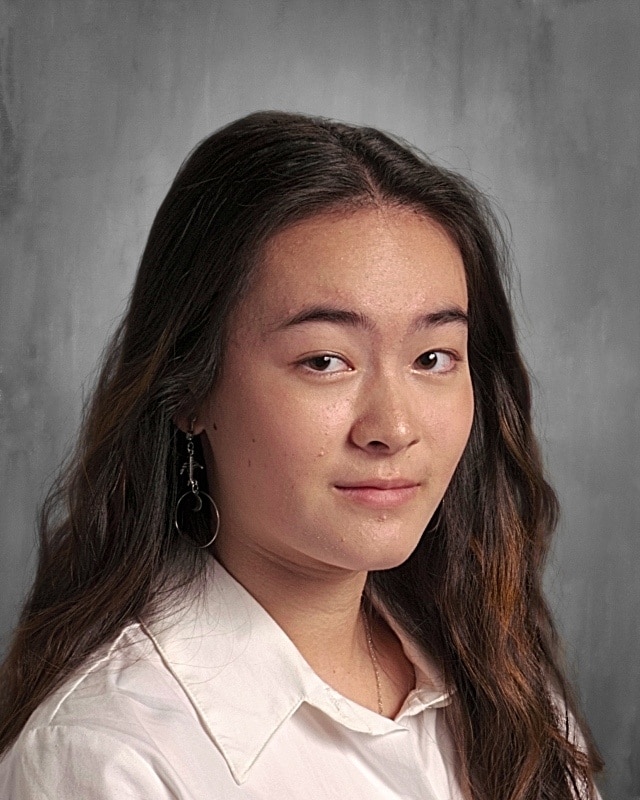 Officials from the National Merit Scholarship Corporation announced the names of 56 Gwinnett County Public Schools (GCPS) semifinalists considered for the 69th annual National Merit Scholarship Program.
One of these semifinalists is Lisa Van Ness, a senior at Norcross High School. Van Ness excels in all academic areas but really enjoys her STEM classes. 
Besides her success in the classroom, Van Ness is a member of the school's color guard for the marching band and has spent three years on the cheer team.
She is also an accomplished pianist and enjoys dancing, reading and baking in her free time.
Over 1.3 million juniors from 21,000 high schools entered the 2024 National Merit Scholarship Program by taking the 2022 Preliminary SAT/National Merit Scholarship Qualifying Test.
Van Ness is among 16,000 semifinalists from across the nation competing for National Merit Scholarships worth almost $28 million and offered next spring.
To become a finalist, the semifinalist and the high school must submit a detailed scholarship application.
They must provide information about the semifinalist's academic record, participation in school and community activities, demonstrated leadership abilities, employment, honors and awards.
A semifinalist must have an outstanding academic record throughout high school, a recommendation by a high school official, write an essay and earn SAT scores that confirm the student's earlier performance on the qualifying test.
National Merit Scholarship winners of 2024 will be announced in four nationwide news releases beginning in April and concluding in July 2024.

Mayor Mason Visits BIA Charter School for Mayor's Reading Program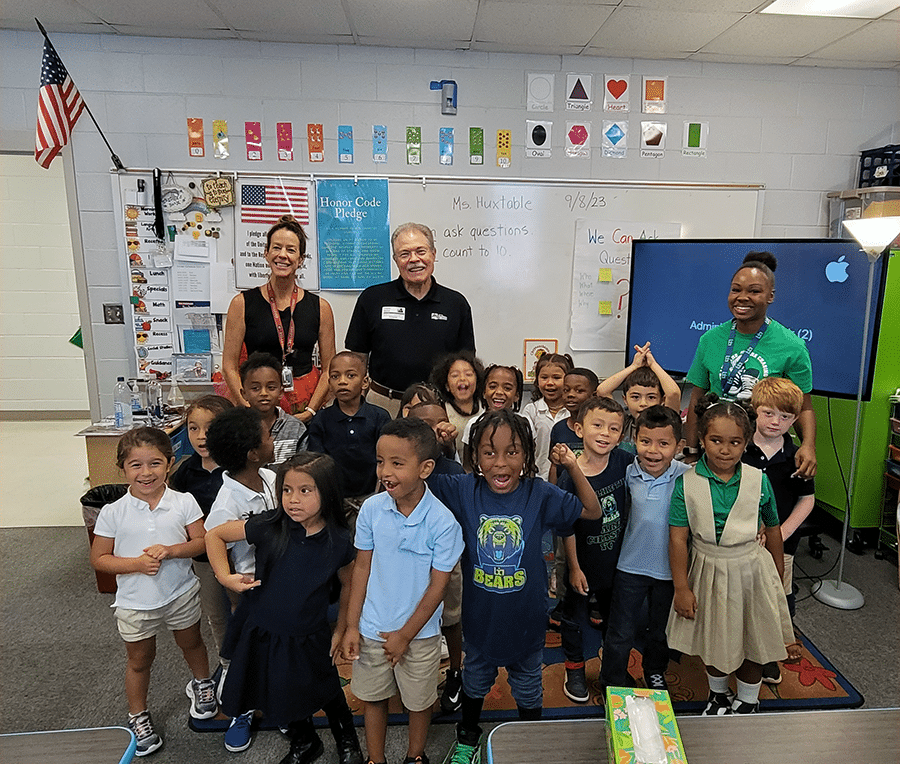 On Friday, September 8, Peachtree Corners Mayor Mike Mason visited the BIA Charter School to read to the kindergarten class of Meredith Huxtable.
The mayor visited BIA as part of the Mayor's Reading Club. Launched in August, the program is designed to support literacy skills and early reading success for children in Georgia cities.
During his visit, the mayor read "Georgia Caroline Visits City Hall," and answered student questions. Following his reading of the book, the mayor took part in an interview conducted by the school's morning news team, that was broadcast to the entire school.
The Mayor's Reading Club was developed by Georgia City Solutions and is designed to foster partnerships between the city, county, local nonprofits, schools, libraries and businesses. Other elected officials, city staff, youth and community members can participate in the program as guest readers.

Four Wesleyan School Faculty Members Named GISA Master Teachers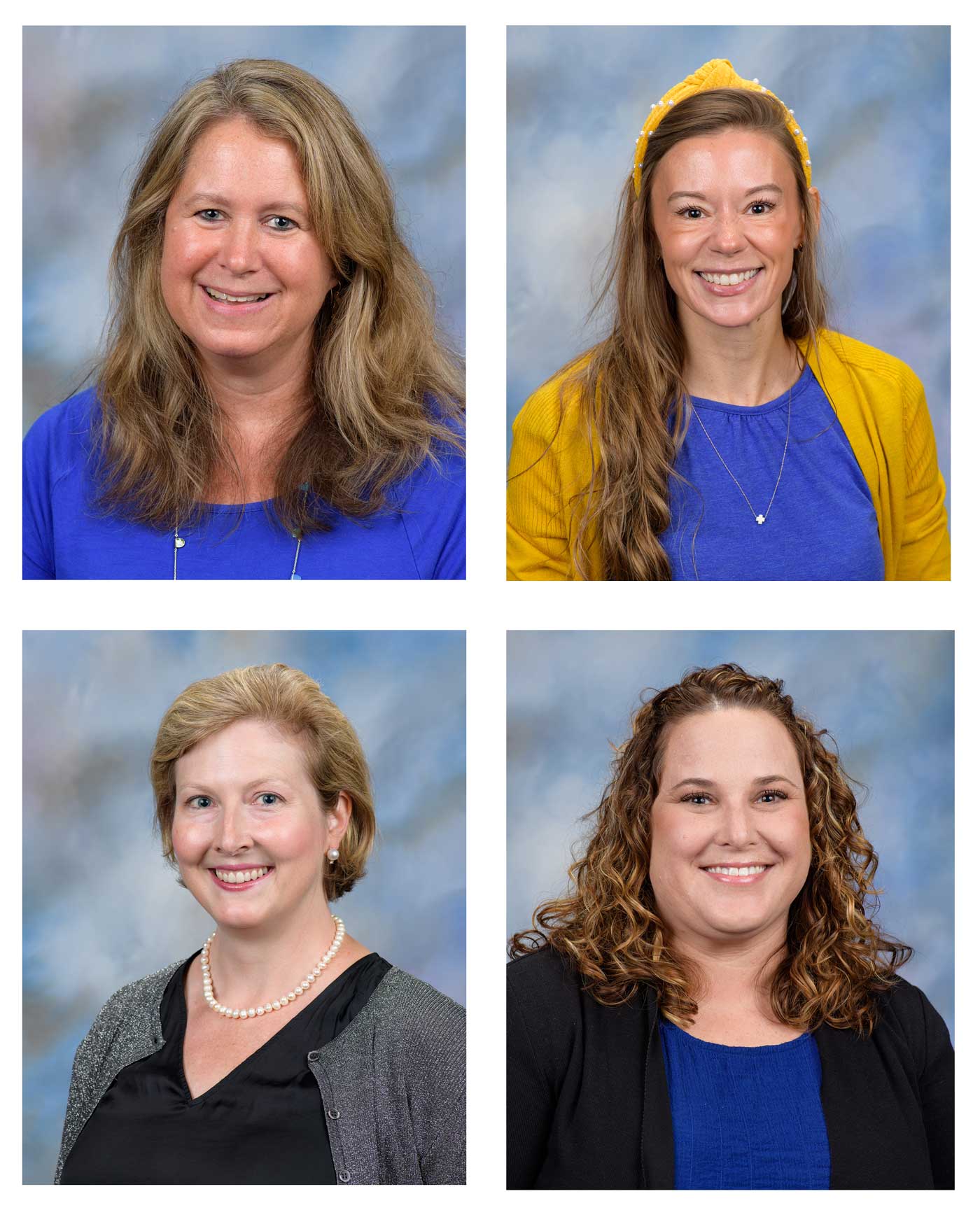 The Georgia Independent School Association (GISA) recently named four Wesleyan School faculty members GISA Master Teachers.

After completing a comprehensive application process through GISA this past spring, the following teachers were honored:
Juliette Ball, lower school lead teacher;
Paige Glass, lower school lead teacher;
Suzanne Ragains, a high school modern and classical languages teacher and
Laura Riester, middle school math teacher.
To be accepted into GISA's Master Teacher program, candidates must submit a portfolio featuring three examples of outstanding work related to the classroom and collaborating with other educators.
The final part of the application is an unedited video of the candidate's classroom teaching as well as five letters of recommendation from colleagues, administrators, parents and students.
"We are delighted that GISA has acknowledged the hard work of these committed educators through the Master Teacher program," said Chris Cleveland, Wesleyan Head of School.
"Juliette, Paige, Suzanne, and Laura are outstanding classroom teachers and have been impacting the lives of Wesleyan students for many years. They are each deserving of this honor."