T-Mobile, Georgia Tech and Curiosity Lab Team Up to Fuel 5G Innovation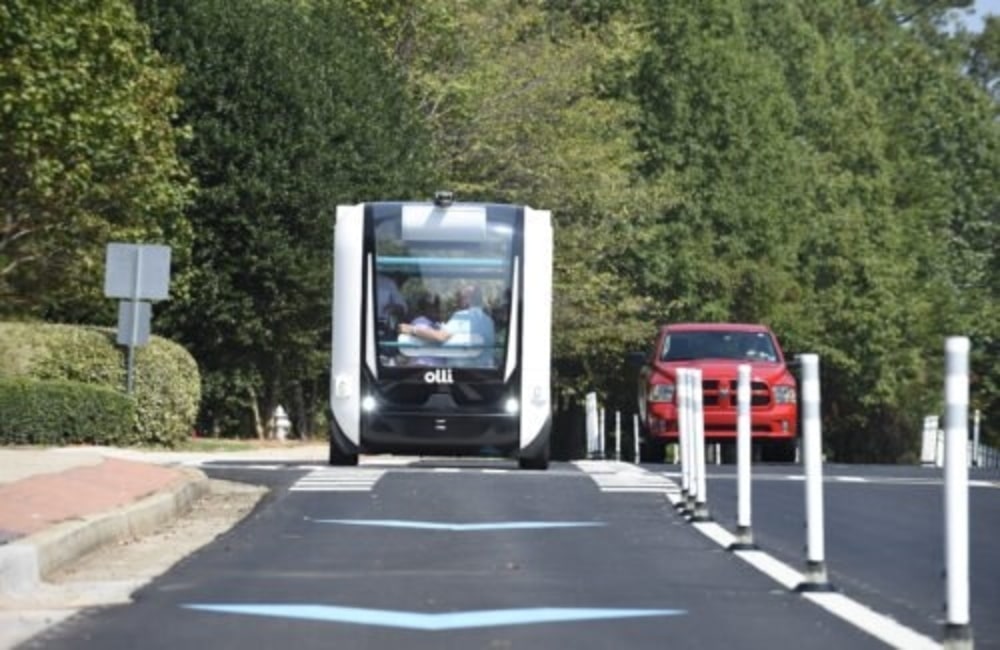 T-Mobile (NASDAQ: TMUS) and Curiosity Lab at Peachtree Corners, in collaboration with the Georgia Institute of Technology, announced the creation of the 5G Connected Future incubator program designed to support the growth and development of entrepreneurs and startups as they work to build the next big thing in 5G.
The new 5G incubator is located in the city of Peachtree Corners' 500-acre smart city technology park, a living lab powered by T-Mobile 5G where more than 8,000 people live or work. The facility features a 25,000 square foot Innovation Center and 3-mile autonomous vehicle test track. T-Mobile has deployed its Extended Range 5G and Ultra Capacity 5G network across the park enabling developers to build solutions in a real-world environment. Here developers will build and test new 5G use cases such as autonomous vehicles, robotics, industrial drone applications, mixed reality training and entertainment, remote medical care, personal health and fitness wearables and more.
"What a match-up! America's leading 5G network, the brilliant minds of Georgia Tech and the most advanced living lab in the country – now that's a powerhouse combination," said John Saw, EVP of Advanced & Emerging Technologies at T-Mobile. "We cannot wait to see the innovation that occurs as entrepreneurs and developers build the next big thing in 5G backed by these world-class resources."
The new incubator, managed in collaboration with Georgia Tech's Advanced Technology Development Center (ATDC), is an expansion of the T-Mobile Accelerator and part of the Un-carrier's efforts to fuel 5G innovation. T-Mobile supports numerous initiatives to help startups and entrepreneurs develop, test and bring to market groundbreaking new 5G products and services. T-Mobile Accelerator is an award-winning program founded in 2014 that originated in the smart city corridor of Kansas City.
Companies participating in the 5G Connected Future program will work directly with technology and business leaders at T-Mobile Accelerator, Georgia Tech and Curiosity Lab as they build, test and bring to market new products and services that unleash the potential of T-Mobile 5G. ATDC is a globally recognized technology incubator. The 5G Connected Future vertical is the fourth of its kind at ATDC and follows other targeted programs in health, retail and financial technologies.
"In addition to the normal startup concerns, entrepreneurs in the 5G space face a unique set of challenges such as regulatory issues at the state and local levels, network security, and integration testing," said ATDC Director John Avery.
ATDC brings a unique framework that combines its startup curriculum, coaching, connections, and community, as well as direct access to Georgia Tech resources, research expertise, and student talent, to help entrepreneurs learn, launch, scale, and succeed. In this effort, ATDC will offer programing, recruit and evaluate startups and hire staff to manage the vertical in Peachtree Corners.
"This collaboration is a great opportunity for ATDC and Georgia Tech, the city of Peachtree Corners and Curiosity Lab, and T-Mobile, a Fortune 50 company, to create a unique collection to work with these companies, refine their ideas into scalable companies, and bring these solutions to market more quickly," Avery said.
Such a partnership underscores "Georgia Tech's commitment to enabling tomorrow's technology leaders, which remains as strong as when ATDC was founded 41 years ago," said Chaouki T. Abdallah, Georgia Tech's executive vice president for research. "Innovation cannot take place in a vacuum, which is why entrepreneurs and startups require the knowledge and resources provided through partnerships such as ours."
"The City of Peachtree Corners and Curiosity Lab continue to affirm our commitment to technology innovation through programs, partnerships and engagements with industry leaders such as T-Mobile and Georgia Tech," said Betsy Plattenburg, executive director of Curiosity Lab. "These two organizations were instrumental in the launch of Curiosity Lab and our continued collaboration will create opportunities for the next-generation of intelligent mobility and smart city entrepreneurs."
T-Mobile 5G, A Platform for Innovation
With its supercharged 5G network as the foundation, T-Mobile is working to fuel 5G innovation and build the 5G ecosystem. The Un-carrier collaborates with universities and standards bodies to support 5G research and development. In addition to running the award-winning T-Mobile Accelerator, it also operates the T-Mobile Ventures investment fund and is a co-founder of the 5G Open Innovation Lab.
Startups interested in joining the 5G Connected Future program can apply here.
Source: T Mobile Press Release

French-American Chamber of Commerce (FACC) Makes Peachtree Corners Home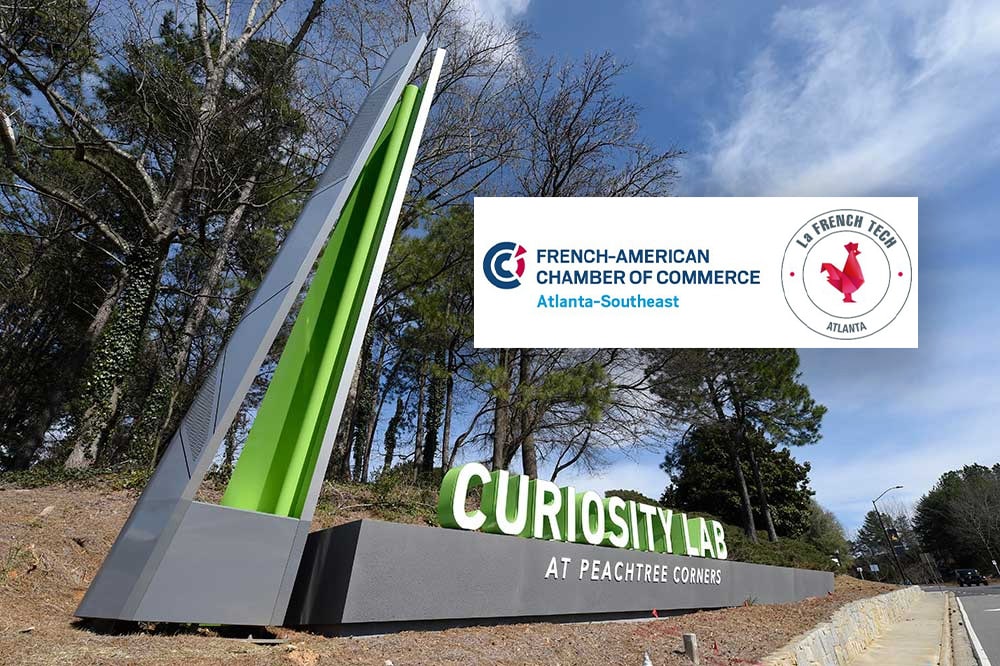 French Tech Atlanta Reinforces 'Silicon Orchard' As Startup Hub
Peachtree Corners – one of the nation's first smart cities powered by real-world connected infrastructure and 5G – announced that the French-American Chamber of Commerce-Atlanta (FACC-Atlanta) is moving operations from the Consulate General of France to office space within the Innovation Center at Curiosity Lab. In relation, La French Tech – a French government-supported ecosystem of startups, investors, decision-makers and community builders – will expand collaboration with and leverage Peachtree Corners as they guide companies looking to develop technologies and expand into North America.

"French Tech Atlanta and FACC are delighted to join the Curiosity Lab and the overall Peachtree Corners smart city ecosystem. This will enable French startups to collaborate with many innovators and prove out their technology in a unique and live environment, with real city-owned connected infrastructure that cannot be replicated in a laboratory. Overall, La French Tech Atlanta will be another pillar to support existing and blossoming Francophile startups, promote French Tech across the Southeast by broadening cross-Atlantic relationships and help future French startups to grow their business in the United States in the heart of Silicon Orchard," said President of French Tech Atlanta, Board Member of the French-American Chamber of Commerce and French Trade Advisor (CCE – Conseillers du Commerce Extérieur), Sebastien Lafon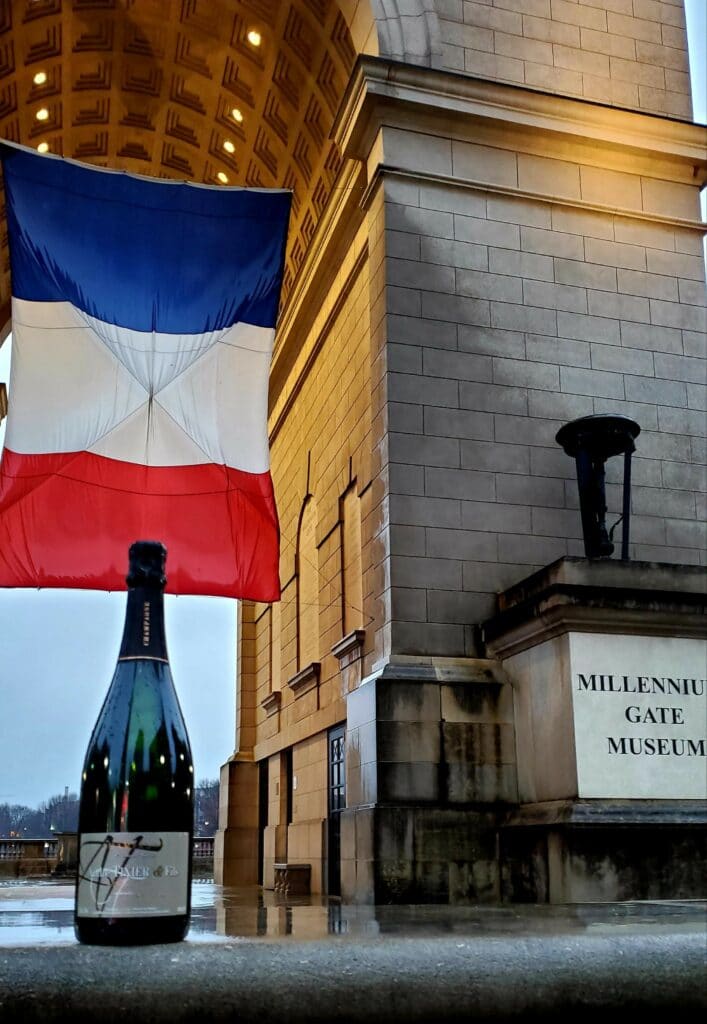 This La French Tech accreditation reflects a larger collaboration between French Foreign Trade Advisors (CCE), the Service for Science and Technology of the French Embassy, the Consulate General of France in Atlanta, Attaché for Cultural Services and FACC-Atlanta to reinforce the region as the premier North American destination for French companies to do business. From FinTech, Biotech, AgroTech, film and gaming to other areas of deep technology and more, startups and mature companies alike from various industries have been building momentum in a region of Metro Atlanta being called "Silicon Orchard."
"It's with great excitement that we welcome the French-American Chamber of Commerce, La French Tech Atlanta and all other business ecosystem partners as new members of our community in the City of Peachtree Corners and at Curiosity Lab. It's no longer a secret that our region is a hot spot attracting immense investment and resources from some of the world's brightest technology developers and enterprises. We look forward to working with French businesses to help graduate their solutions into the real world and leverage the benefits of operating here – from the most flexible, pro-business city government, our safe and beautiful residential communities to our connected smart city infrastructure that reflects the future of collaboration between government and business," said Peachtree Corners City Manager, Brian Johnson.
Where Innovation Grows: Launch Event at Curiosity Lab at Peachtree Corners – Sept. 9, 2021
The French-American Chamber of Commerce-Atlanta will celebrate its new home in Peachtree Corners with a launch event:
● Date/Time: Thursday, Sept. 9, 2021
o 5:30 p.m. to 7:00 p.m. Eastern
● Register for the event: FACC-Atlanta Ribbon Cutting Event Registration Page
● Keynote speaker: Stephan Donze, founder and CEO of French software company, AODocs –
which recently moved its headquarters to the Metro Atlanta region.
● Prominent brands and Peachtree Corners ecosystem partners including T-Mobile, Bosch,
French cloud pioneer, OVHcloud, Beep (autonomous-as-a-service provider) and more.
● Vibrant technology demonstrations reflecting the power of city-owned connected
infrastructure, including cellular vehicle-to-everything (C-V2X) technology. From autonomous
vehicles/machines/drones/services, robotics to sustainable technologies such as solar
roadways developed by French company, Wattway.
● The event adds to a growing number of functions that have taken place in recent months –
featuring stakeholders from the tech ecosystem in Georgia and with a focus of highlighting
the region. Last year, the FACC hosted seven events during "France-Atlanta."
● Connect with the French technology community in Metro Atlanta:
o La French Tech Atlanta LinkedIn
o French American Chamber of Commerce-Atlanta LinkedIn
For more information or to schedule a briefing with city leaders or officials from the French-American Chamber of Commerce/La French Tech Atlanta, contact Peachtree@GoDRIVEN360.com or julie@faccatlanta.com

Paul Duke STEM student Teams Up with KSU & Curiosity Lab to Advance V2X Technology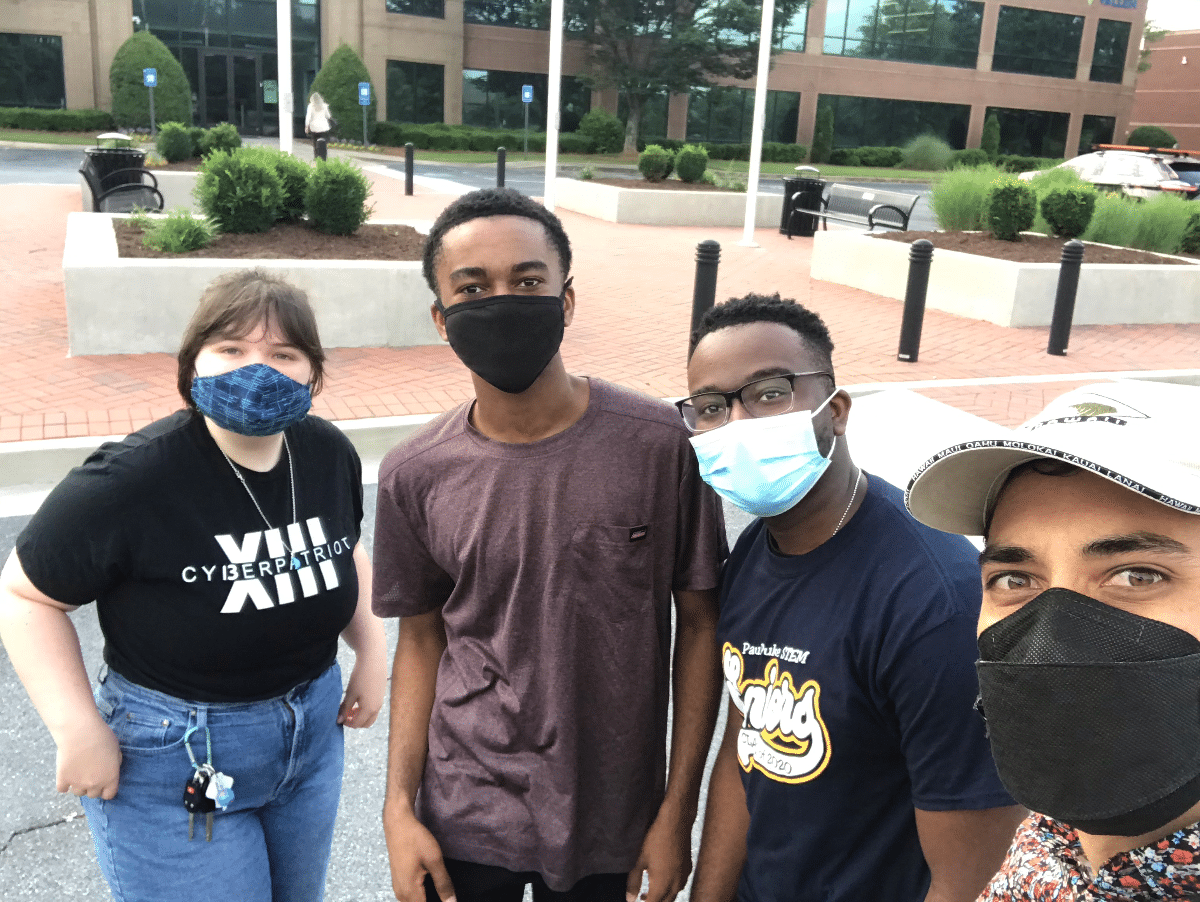 Last year, Curiosity Lab and Kennesaw State University (KSU) entered a strategic partnership to advance research in vehicle-to-everything (V2X) technology applications. Led by KSU assistant professor of computer engineering Billy Kihei, the first collaboration focused on open-source Dedicated Short-Range Communications Units (DSRC).
Nicknamed the "Owl Box," these DSRC units can track data such as how fast vehicles are moving, roadway specifications, GPS data and much more, creating opportunities for startups, entrepreneurs, and municipalities/road authorities to test and explore emerging V2X technologies.

KSU selected Curiosity Lab as one of its primary test locations for the Owl Boxes due to the Lab's autonomous vehicle test track and commitment to supporting and facilitating innovation.

While Dr. Kihei's research team has primarily included KSU undergraduate students over the last year, Curiosity Lab also connected a Paul Duke STEM High School student with Dr. Kihei. Paul Duke is Curiosity Lab's STEM partner and is just a mile from the living lab.

Last year, at the start of her senior year of high school, Jordan McEntyre started working with Dr.Kihei. Jordan was taking an AP Research course and reached out to Curiosity Lab to find a research mentor as part of her coursework. Curiosity Lab connected her with Dr. Kihei, who served as her mentor in V2X technology.

Dr. Kihei sent Jordan an Owl Box to configure and tasked her with writing applications for the Owl Box to solve a specific problem. After months of development, Dr. Kihei and Jordan then took her Owl Box on the road at Curiosity Lab to test her applications in a real-world environment. 

"The Owl Boxes allowed me to work with open source technology and make a functioning product out of it, which is an extremely useful experience to have," said Jordan. "Field testing at Curiosity Lab proved that my program works, but certain factors that came up while testing in this environment gave me ideas to improve my program. I would love to implement those ideas and test it again in a real-world environment."

Dr. Kihei applauded Jordan's work as she learned the values of patience and planning.

"It was a long and challenging process for Jordan working with open source technology, but it is important for researchers to be exposed to and work through those types of real-world problems," said Dr. Kihei. "For example, while a researcher may have an idea to implement, your technology doesn't always play nicely. It's not always straightforward."

Dr. Kihei and Jordan plan to publish a paper together soon, and Jordan plans to start at KSU this year as a computer science major, concentrating on cybersecurity and software development.

"It is crucial for today's technology leaders to support the education of the next generation of innovators," said Betsy Plattenburg, executive director of Curiosity Lab. "Through our partnership with Paul Duke, Curiosity Lab is committed to providing Peachtree Corners' youth with exposure to real world testing of intelligent mobility and smart city technology."
Source: Curiosity Corner Newsletter

Electrifying Peachtree Corners: City offering community incentives on EV chargers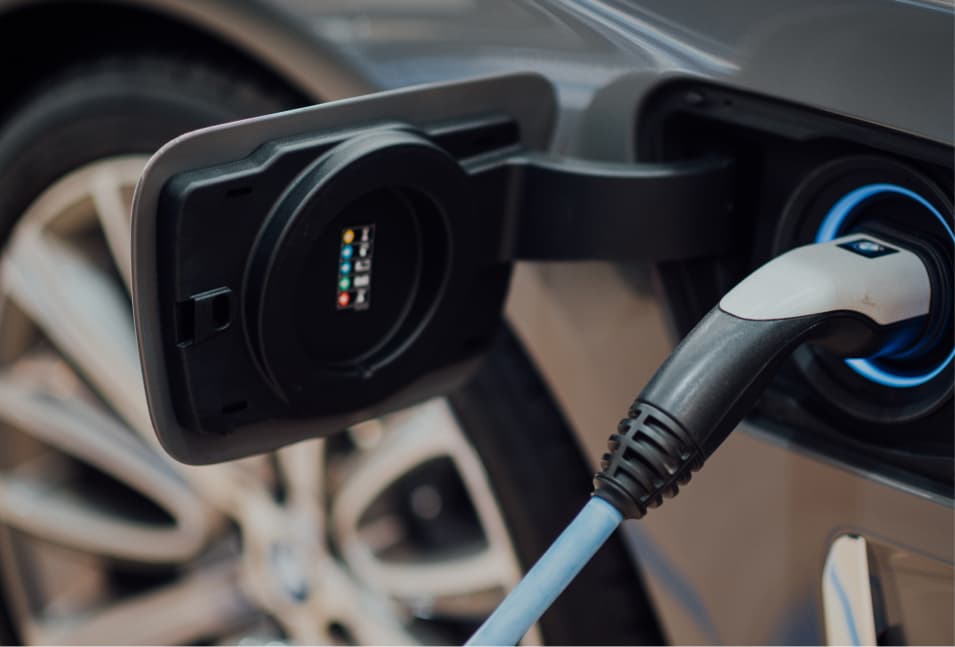 This year is turning into a pivotal one for electric vehicle sales as numbers of EVs sold have increased substantially over previous years. For Peachtree Corners residents and business owners in the market for an EV, it also means researching and deciding among the myriad of choices of EV chargers which can be
overwhelming.
To assist the community, a dedicated website, "Electrifying Peachtree Corners," has been developed to provide a guide through charging solution questionnaires and resources to help understand and evaluate EV charging choices. The new website offers special charging solutions that are only available to its residents and businesses.
For the average first-time EV owners, plugging in to a charger seems simple enough but not all chargers are equal. Some chargers can be installed simply by plugging into a standard wall outlet, while others require a custom installation. Then there is the question of speed. How quickly will you need to charge your vehicle; overnight, within a few hours or minutes?
For business owners wading into the EV world, there are even more options. Will the EV charging stations be used to charge an EV fleet for business use, to support employees and to attract customers? Choosing the best EV charging station for business use can be a formidable undertaking.
To understand and analyze the maze of information on EV charging stations, Peachtree Corners city leaders worked with Hubject, an international company promoting emission-free mobility, to issue a request for proposals from electric vehicle supply equipment manufacturers. Through this proposal, the city received responses from 23 electric vehicle charging companies from across the globe. Through this process, the city and Hubject are now able to offer useful information and discounted pricing on charging infrastructure via a dedicated website for its residents and businesses.
"Electric vehicle charging is an important aspect of EV ownership," said Assistant City Manager Brandon Branham. "The website provides a guide with step-by-step guides that cover all key issues for both residential and business use."
Recognizing the continued popularity of electric vehicles, last fall the city introduced its 16- vehicle charging plaza located at the Town Center. The plaza is the second largest in the state with 12 Tesla V3 Superchargers, two 350 kW chargers and two 15 kW chargers.
"We are pleased to be able to offer this information to our residents and businesses," said Mayor Mike Mason. "We continue to strive to live up to the city's tagline, 'Innovative and Remarkable' by offering beneficial technology solutions and opportunities."