T-Mobile, Georgia Tech and Curiosity Lab Team Up to Fuel 5G Innovation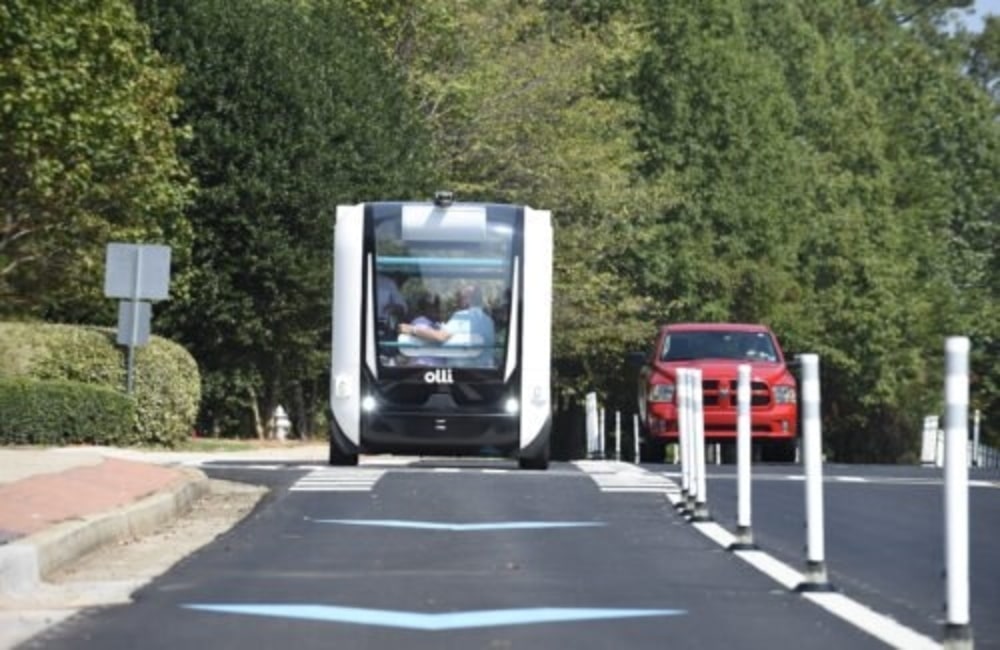 T-Mobile (NASDAQ: TMUS) and Curiosity Lab at Peachtree Corners, in collaboration with the Georgia Institute of Technology, announced the creation of the 5G Connected Future incubator program designed to support the growth and development of entrepreneurs and startups as they work to build the next big thing in 5G.
The new 5G incubator is located in the city of Peachtree Corners' 500-acre smart city technology park, a living lab powered by T-Mobile 5G where more than 8,000 people live or work. The facility features a 25,000 square foot Innovation Center and 3-mile autonomous vehicle test track. T-Mobile has deployed its Extended Range 5G and Ultra Capacity 5G network across the park enabling developers to build solutions in a real-world environment. Here developers will build and test new 5G use cases such as autonomous vehicles, robotics, industrial drone applications, mixed reality training and entertainment, remote medical care, personal health and fitness wearables and more.
"What a match-up! America's leading 5G network, the brilliant minds of Georgia Tech and the most advanced living lab in the country – now that's a powerhouse combination," said John Saw, EVP of Advanced & Emerging Technologies at T-Mobile. "We cannot wait to see the innovation that occurs as entrepreneurs and developers build the next big thing in 5G backed by these world-class resources."
The new incubator, managed in collaboration with Georgia Tech's Advanced Technology Development Center (ATDC), is an expansion of the T-Mobile Accelerator and part of the Un-carrier's efforts to fuel 5G innovation. T-Mobile supports numerous initiatives to help startups and entrepreneurs develop, test and bring to market groundbreaking new 5G products and services. T-Mobile Accelerator is an award-winning program founded in 2014 that originated in the smart city corridor of Kansas City.
Companies participating in the 5G Connected Future program will work directly with technology and business leaders at T-Mobile Accelerator, Georgia Tech and Curiosity Lab as they build, test and bring to market new products and services that unleash the potential of T-Mobile 5G. ATDC is a globally recognized technology incubator. The 5G Connected Future vertical is the fourth of its kind at ATDC and follows other targeted programs in health, retail and financial technologies.
"In addition to the normal startup concerns, entrepreneurs in the 5G space face a unique set of challenges such as regulatory issues at the state and local levels, network security, and integration testing," said ATDC Director John Avery.
ATDC brings a unique framework that combines its startup curriculum, coaching, connections, and community, as well as direct access to Georgia Tech resources, research expertise, and student talent, to help entrepreneurs learn, launch, scale, and succeed. In this effort, ATDC will offer programing, recruit and evaluate startups and hire staff to manage the vertical in Peachtree Corners.
"This collaboration is a great opportunity for ATDC and Georgia Tech, the city of Peachtree Corners and Curiosity Lab, and T-Mobile, a Fortune 50 company, to create a unique collection to work with these companies, refine their ideas into scalable companies, and bring these solutions to market more quickly," Avery said.
Such a partnership underscores "Georgia Tech's commitment to enabling tomorrow's technology leaders, which remains as strong as when ATDC was founded 41 years ago," said Chaouki T. Abdallah, Georgia Tech's executive vice president for research. "Innovation cannot take place in a vacuum, which is why entrepreneurs and startups require the knowledge and resources provided through partnerships such as ours."
"The City of Peachtree Corners and Curiosity Lab continue to affirm our commitment to technology innovation through programs, partnerships and engagements with industry leaders such as T-Mobile and Georgia Tech," said Betsy Plattenburg, executive director of Curiosity Lab. "These two organizations were instrumental in the launch of Curiosity Lab and our continued collaboration will create opportunities for the next-generation of intelligent mobility and smart city entrepreneurs."
T-Mobile 5G, A Platform for Innovation
With its supercharged 5G network as the foundation, T-Mobile is working to fuel 5G innovation and build the 5G ecosystem. The Un-carrier collaborates with universities and standards bodies to support 5G research and development. In addition to running the award-winning T-Mobile Accelerator, it also operates the T-Mobile Ventures investment fund and is a co-founder of the 5G Open Innovation Lab.
Startups interested in joining the 5G Connected Future program can apply here.
Source: T Mobile Press Release
USA's first road solar panels installed in Curiosity Lab at Peachtree Corners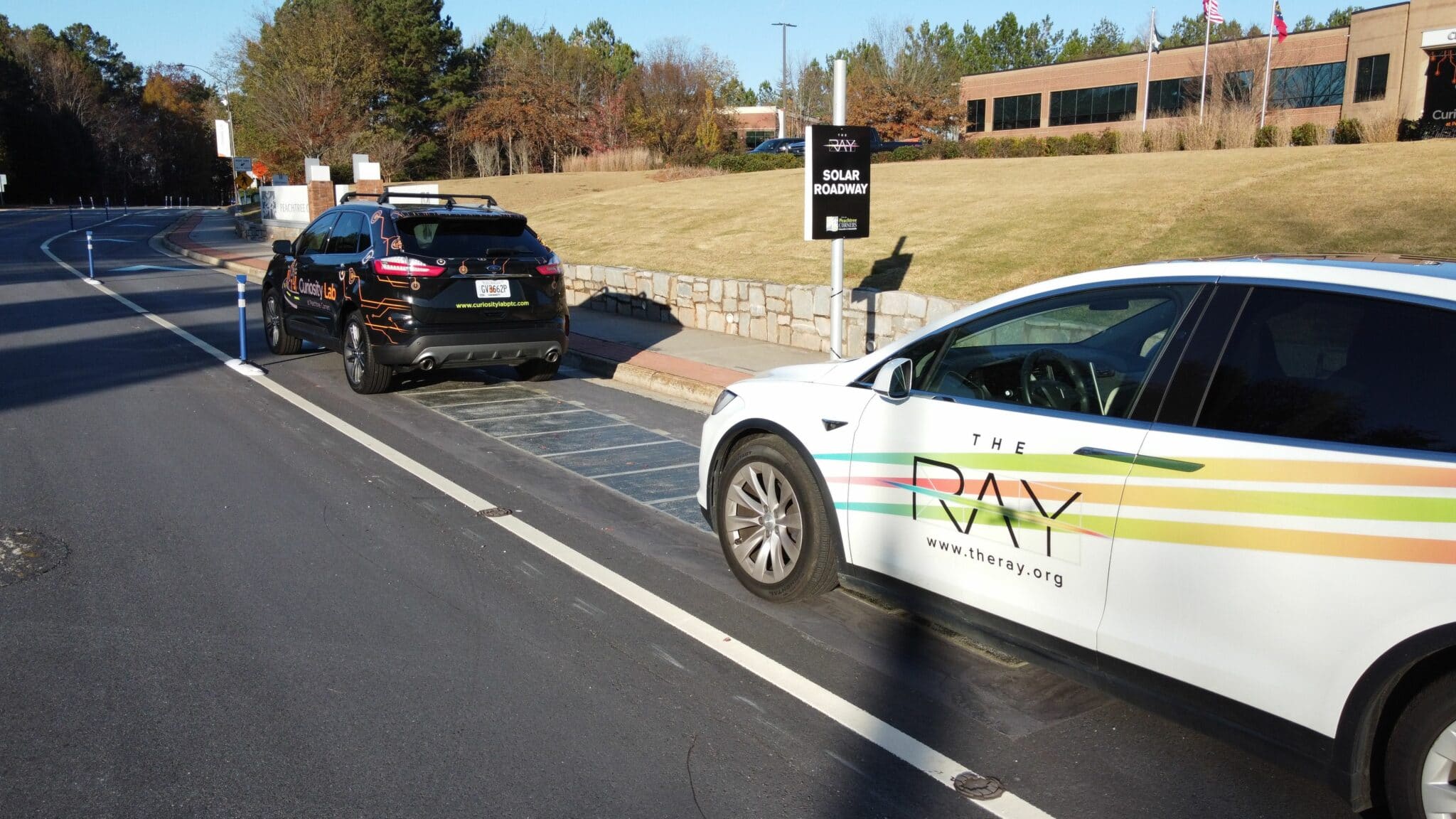 Curiosity Lab Peachtree Corners – the nation's first smart city environment powered by real-world infrastructure and next-generation connectivity – today unveiled the city's new solar roadway system which produces energy for a solar-powered EV charging station located at city hall. The installation also marked the first road surface-powered solar panels to be activated in a United States city.
The solar roadway is located in a section of Technology Parkway's autonomous vehicle test lane and was provided to the city through a partnership with The Ray, a nonprofit living laboratory and proving ground located along an 18-mile stretch of Interstate 85 spanning between LaGrange and the Georgia/Alabama state line.
The new system at Peachtree Corners will produce more than 1,300 kilowatt-hours of electricity annually for a Level 2 EV charger at city hall at no cost to EV motorists. The charger is also equipped with an energy storage system for nighttime charging.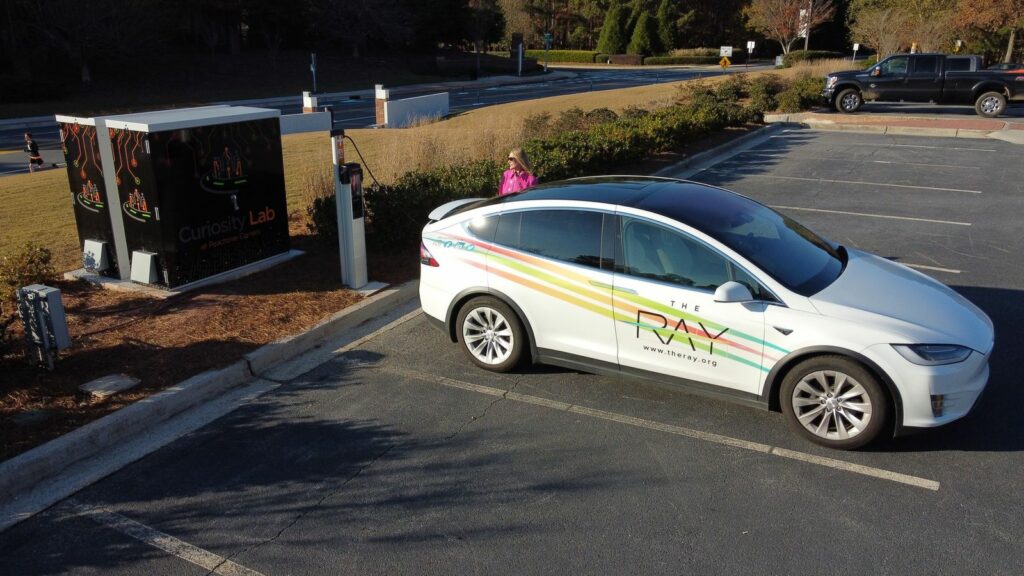 The Wattway solar roadway panels, manufactured by French transportation innovator Colas Group in partnership with the French National Solar Energy Institute, were engineered to be more durable and efficient – resulting in a 21 percent performance increase over previously deployed panels.
Solar roadway brings renewable, off-grid, Level 2 EV charging to City Hall; use of charger is free to motorists.
French-engineered road surface solar panels, installed for the first time on an American city street, may power more parts of the city in the future – from streetlights to other cityinfrastructure, including backup for grid outages
Solar roadway system highlights the city's leadership in testing the latest green-energy, offgrid technologies in a smart city environment
"As further reinforcement of Peachtree Corners' leadership in introducing and developing the latest technologies in a real-world environment, we're excited to have been working with The Ray to install the country's first road surface solar panels manufactured by Wattway, within our one-of-a-kind autonomous vehicle lane," said Brandon Branham, chief technology officer and assistant city manager of Peachtree Corners. "While this new form of 100-percent green, renewable energy will begin with supplying power to an EV charging station, our vision is to begin to power more existing infrastructure across the city, off-grid. We look forward to installing more panels throughout, which may include sidewalks, bike lanes and many more surfaces."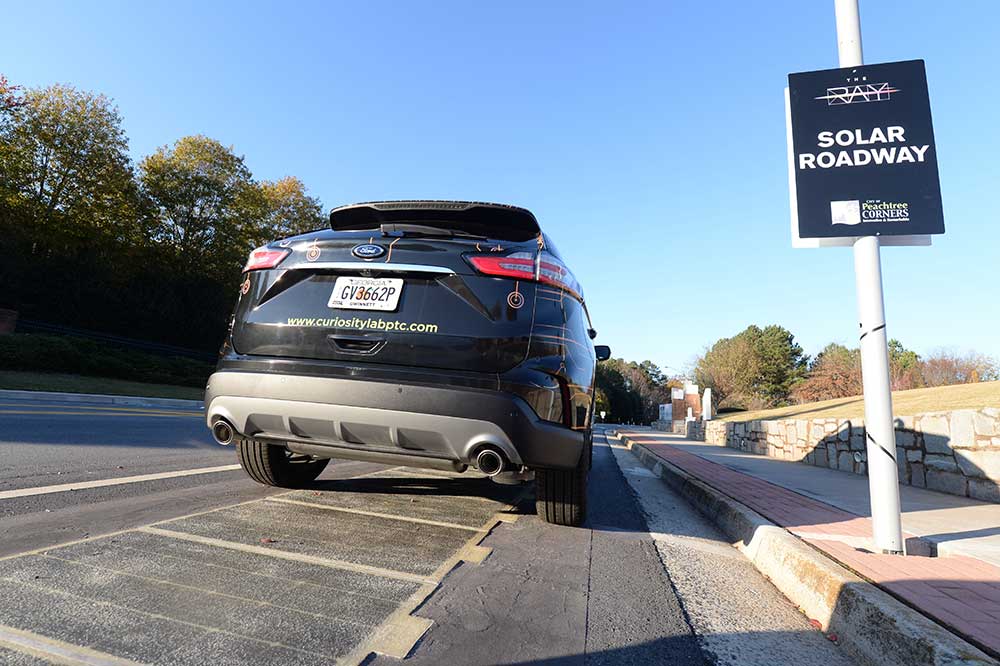 "We are thrilled to be installing a solar road for the first time in an American city," said Harriet Anderson Langford, founder and president of The Ray. "Our entire organization, with the help of key corporate partners, is dedicated to advancing the future of transportation infrastructure around the world. We have had lots of success using roadways, as well as unused interstate right-of-way, to generate massive amounts of electricity for EVs. Proving this technology in an environment like Peachtree Corners helps us further demonstrate its effectiveness while moving us toward implementation on a larger scale."
The Ray was a 2018 Finalist for the Fast Company "World Changing Ideas Award," and was featured on The Weather Channel as one of "Ten Best Ways to Save the Planet!"
Source: Press release by the City of Peachtree Corners
GeneCure Biotechnologies launches first-in-human therapeutic vaccine to treat Covid-19 patients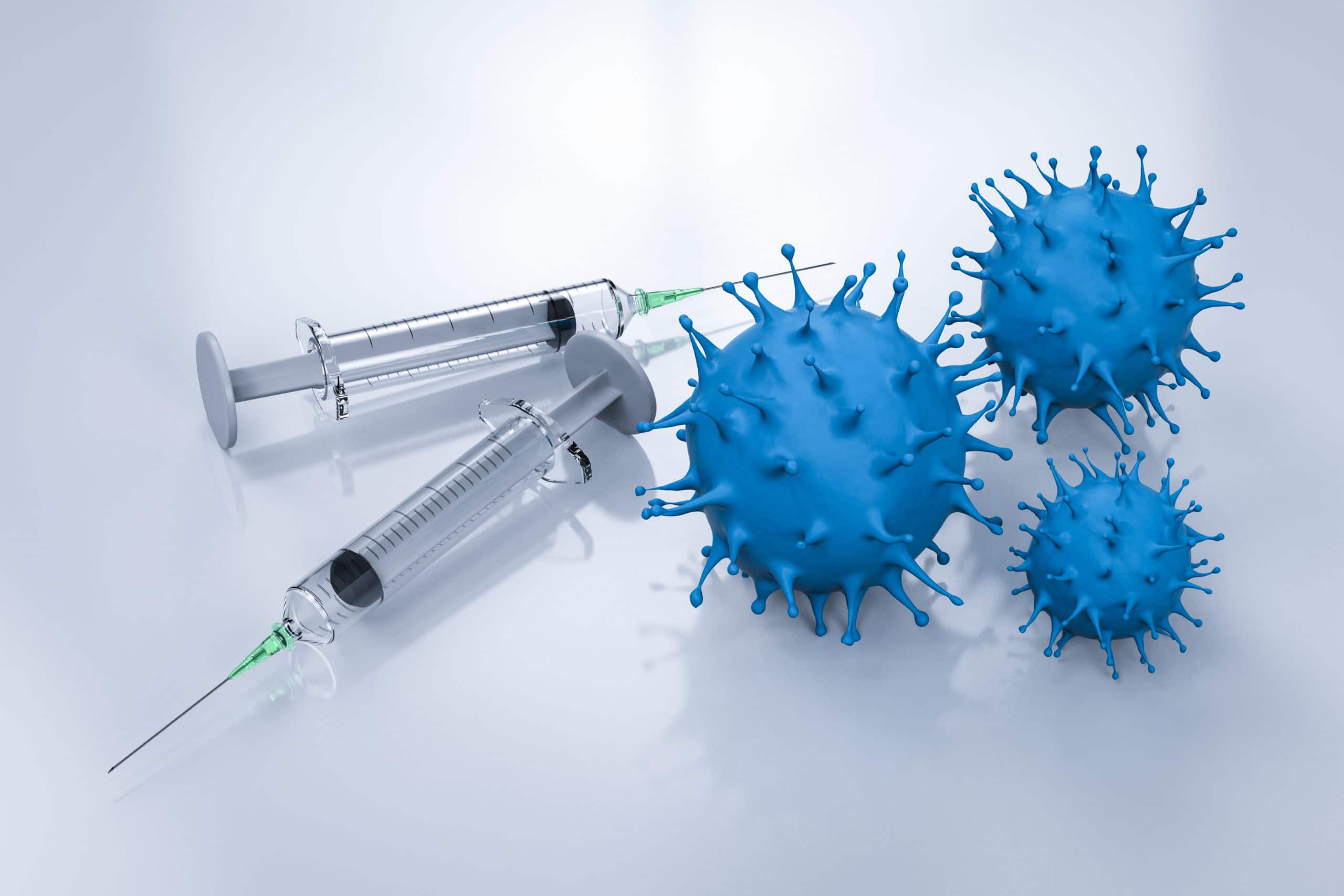 GeneCure Biotechnologies, a clinical stage biotechnology company located in Peachtree Corners and developing novel human vaccines based on its patented SimVec platform technology, announced August 10 that it has launched a therapeutic vaccine program for Covid-19 infection.
The outbreak of Covid-19 has spread to 5 continents and caused near 20 millions confirmed cases. Recent clinical evidences suggest SARS-COV-2 may have a long incubation period and infected individuals may take several weeks to develop symptoms or disease. After infecting with Covid-19, the majority of individuals develop mild symptoms, yet some still transmit virus to others even without clinical symptoms. The treatment option for patients with mild or no clinical symptoms is very limited at this time. This situation becomes a serious public health issue — community transmission.
Dr. Tung, CEO, stated "Traditional vaccines are given to healthy people to prevent infection. However, a therapeutic vaccine is given to infected or uninfected high-risk people to prevent disease and infection. A therapeutic vaccine aims to prevent severe complications of an infection by reinforcing or broadening defenses when specific immune responses are unable to do so during the natural course of the disease and when a conventional antiviral therapy is not sufficient."

GeneCure's therapeutic Covid-19 vaccine is based on the SimVec platform which has been utilized for therapeutic vaccines for HIV and HCV. The SimVec delivery platform elicits rapid and strong cell-mediated immune responses, which play critical roles in eliminating viral infected cells. Pre-clinical and clinical studies have shown that the therapeutic HIV vaccine was well tolerated and effective in boosting cell-mediated immunity in HIV infected patients. Durable control of viral load was seen after a 12-week treatment interruption in vaccinated participants. Furthermore, the markers of systemic immune activation/inflammation were also significantly reduced in vaccinated patients.
Dr. Tung also stated "We believe that an effective therapeutic vaccine will prevent disease progression in infected persons and reduce viral transmission which will not only be critical for people at risk for Covid-19 infection but also alleviate the excessive burden on our healthcare system."
Source
Press release from Genecure Biotechnologies.
The Art of the Pivot: Interactive Virtual Series from Curiosity Lab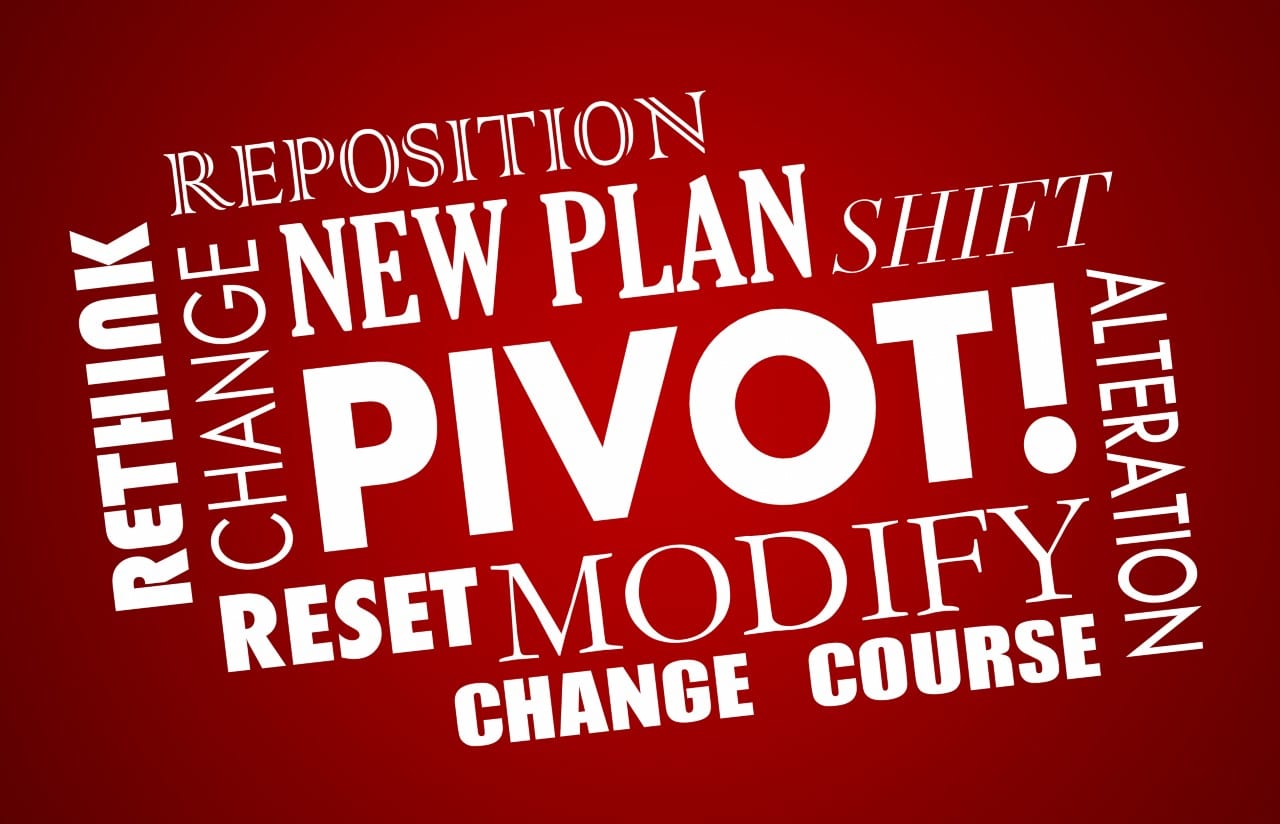 COVID-19 has created a whole new reality to doing business. Startups are uniquely positioned to be able to pivot and make the most of opportunities as they arise. But, how do you know when it is time to change your "north star" and pivot? What does a successful pivot look like (and how do you avoid the pitfalls)? Join us for this interactive virtual series, led by experienced inventor and Professor of Practice at Georgia Tech School of Industrial Design, Stephen Chininis, IDSA.
This class is appropriate for:
• Founders or startup leaders
• Product developers, inventors, designers
• Makers considering launching a business
This 3-part series is open; please feel free to join one or more that is of interest to you.
Wednesday, July 22nd – 6:00-7:00 PM – Creativity & Design Thinking– Register at this link for session 1
1. What is design thinking and how could it reshape your business or product?
2. How can you challenge yourself as a leader to expand your thinking?
3. Tips & Techniques for Creativity and Curiosity as essential business functions
Wednesday, July 29th – 6:00-7:00 PM – How to Pivot and When – Register online at https://tinyurl.com/CLPTCAP2
1. What are the different types of pivots?
2. When should a company choose to pivot their overall approach?
3. Challenging your own assumptions about the business and eliminate bias.
Wednesday, August 5th – 6:00-7:00 PM – Experts Share their Pivots – Register online at https://tinyurl.com/CLPTCAP3
1. Join us as we hear from other leaders who have pivoted products and businesses – what they learned, what they wish they knew, and what ultimately changed.
About the Speaker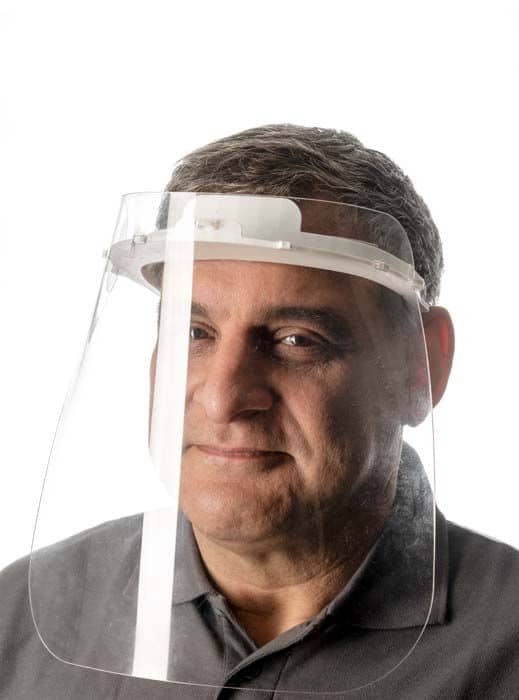 Stephen Chininis, IDSA, is a Professor of Practice in the School of Industrial Design at Georgia Tech and the principal of Chininis Product Development Group. He specializes in the integration of invention, innovation, and an entrepreneurial spirit in the work he does and the design studios he teaches.
His Make10 initiative at Georgia Tech, now in its 9th year, has grown into an exciting incubator environment for students to test new product ideas. He also is a coach and mentor for the CREATE-X program on campus. CREATE-X is a Georgia Tech initiative to instill entrepreneurial confidence in students and empower them to launch real startups.
Chininis' ongoing professional work includes developing products for the toy and housewares industries. With more than 30 patents, he has licensed more than 100 products. His designs have won several awards, including "Parenting Magazine's 10 Best Toys" and the "2001 Design Plus Award."
Recently, using 3D printing, Chininis has been working to develop a mashup of design, craft, and technology to explore the micro factory environment through his Etsy Store, as a means to launch new products. In 2017, Chininis and a few friends formed a startup to explore new product ideas called Block Party Games.