10 Years of Peachtree Corners Business Association Scholarship Winners

Students that Benefited through the Peachtree Corners Business Association Program
Recently, the Peachtree Corners Business Association (PCBA) reviewed its Community Outreach Program results over the past 10 years. The organization decided to follow up with its 15 scholarship winners to find out "where are they now."
When the PCBA started its scholarship program, it could fund only one scholarship per year. Through the generosity and support of the group's members and sponsors, it has been able to award two scholarships a year since 2017.
Jenna McEachen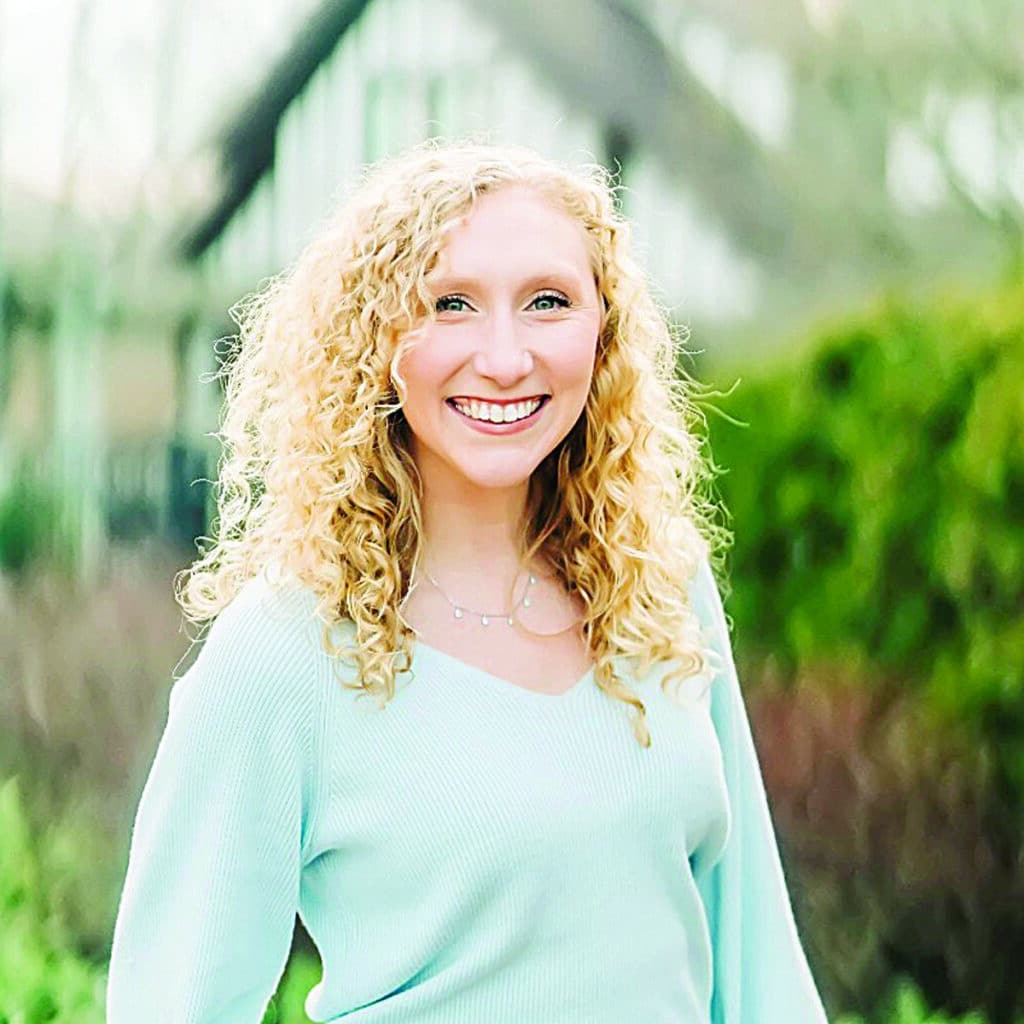 Jenna McEachen was the PCBA's first scholarship winner. She received her International Baccalaureate Diploma from Norcross High School in 2014. Jenna attended Birmingham-Southern College and graduated in 2018 with a degree in Psychology and Business.
She enjoyed working several internships during her college years, including local business, NanoLumens and an international internship as a programing intern in London, England. She has worked for AT&T for the last 4+ years and is now a Lead Technical Project Manager in the Atlanta area.
Jenna loves building relationships and transforming complex and overwhelming concepts into streamlined and effective communications. She won the AT&T Business Sales Diamond Club Award in 2020 for her outstanding accomplishments.
Elizabeth Waid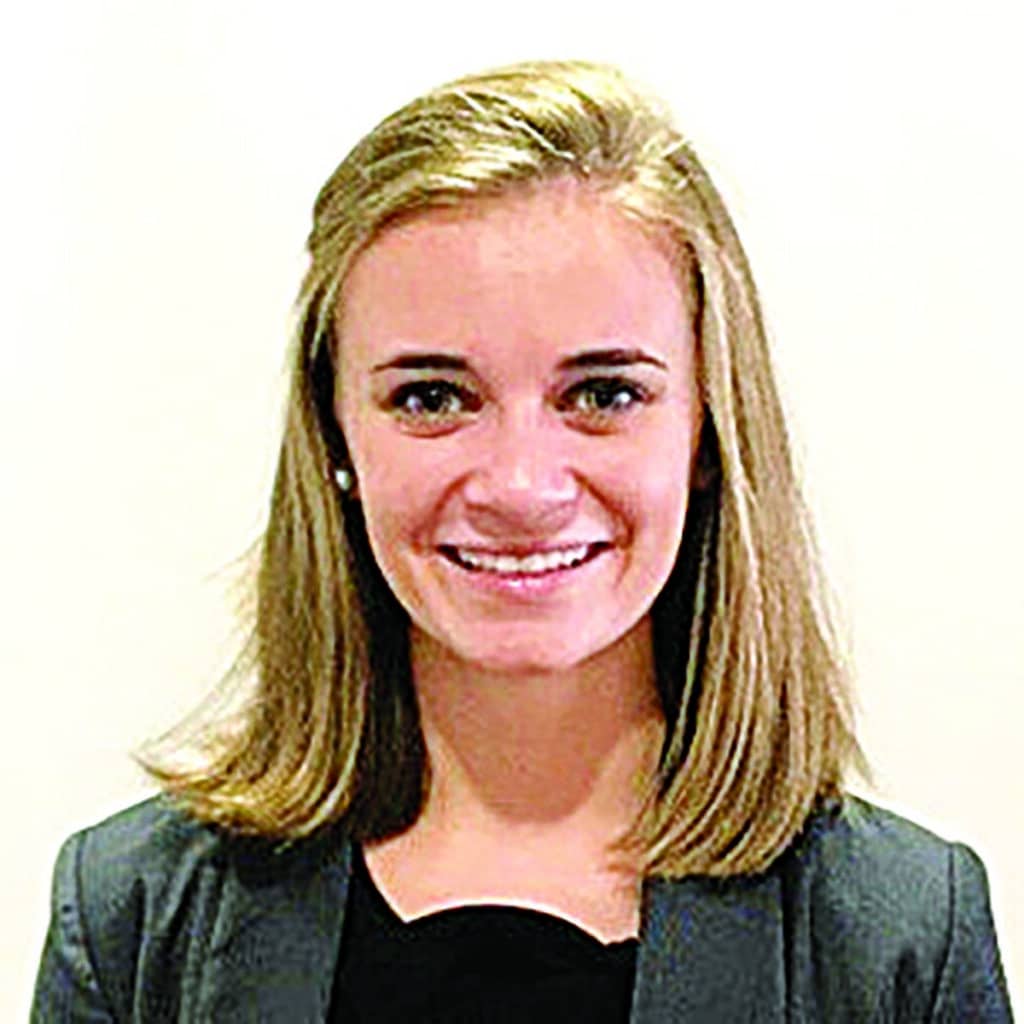 Elizabeth Waid graduated in the Norcross High School Class of 2015 with the International Baccalaureate program. In addition to the PCBA scholarship, she was the recipient of the Fulbright Scholarship, Richter Scholarship and Sanders Scholarship.
She attended Wake Forest University in Winston-Salem, N.C. and graduated with a BA in Economics and German with a minor in global Trade and Commerce studies.
Elizabeth had the opportunity to work as an English Teaching Assistant for eight months at the Austrian Ministry of Education, Science and Research in Imst, Austria. Upon completion of her work in Austria, Elizabeth joined EY as a Business Consultant.
Elizabeth now lives in Charlotte, N.C. and is a Theology Teacher at Charlotte Catholic High School.
Eliza Antonowich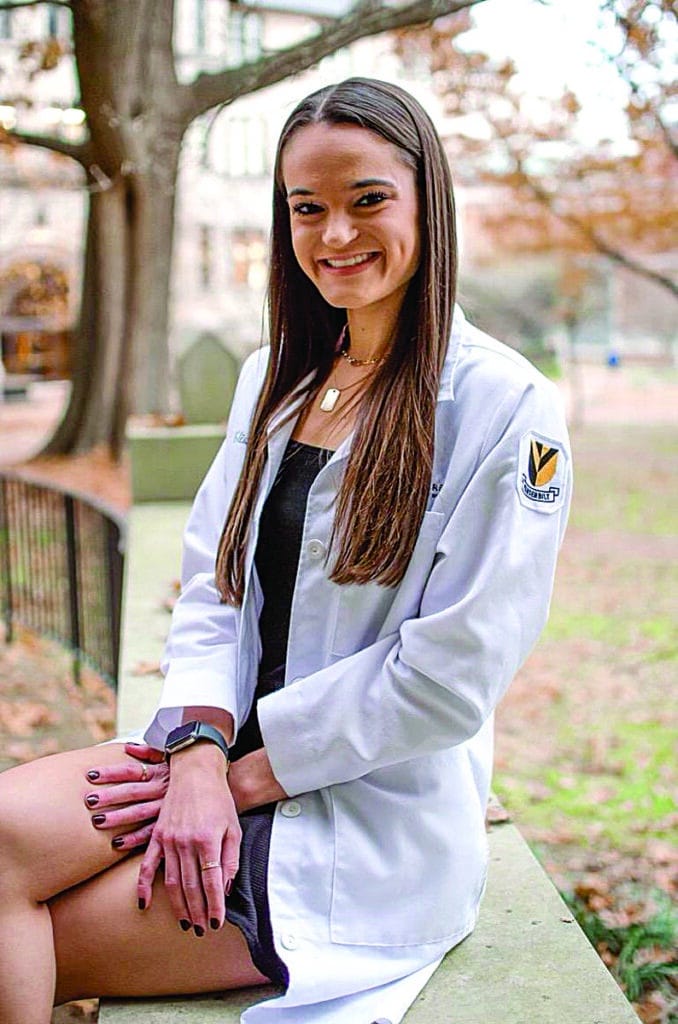 Eliza Antonowich graduated in the Class of 2016 with the International Baccalaureate program from Norcross High School. She graduated from Washington University in St. Louis, Mo. in 2020, majoring in Global Health and Environment.
She also studied International Global Studies and a program in Swahili, Public Health and Environment. In addition to English, Eliza has a professional working knowledge of Spanish and Swahili.
Eliza is a U.S. Army Cadet since 2013 and is an active Army Officer Candidate with the St. Louis Gateway Battalion. Eliza is currently a Research Assistant in the Pre-Exposure Prophylaxis for HIV (PrEP) Program with the Washington University School of Medicine in St. Louis.
Morgan Keller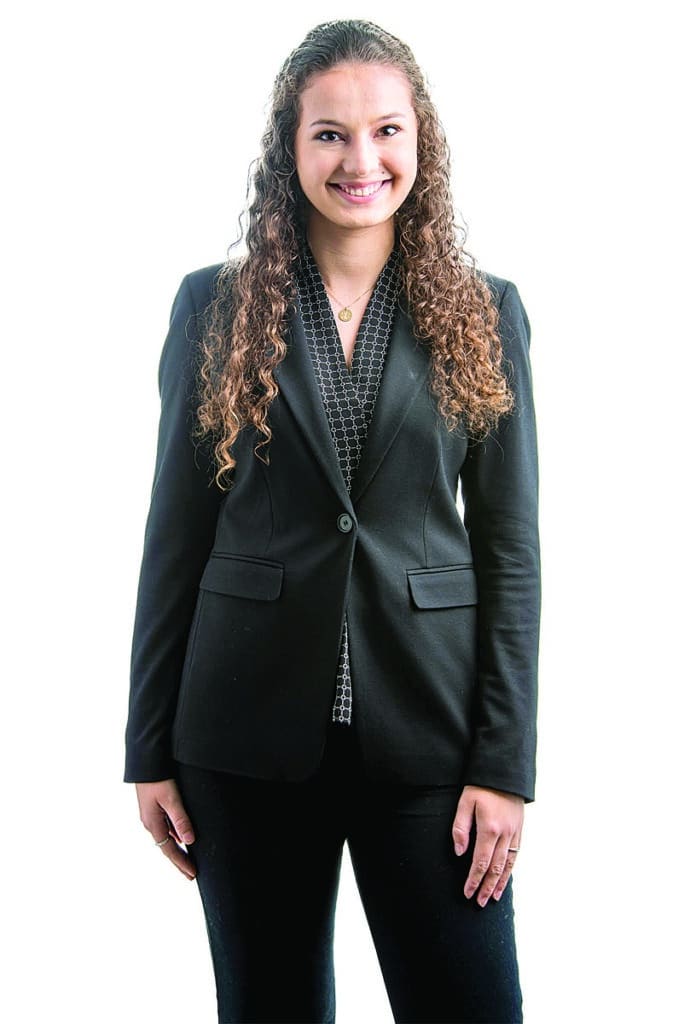 Morgan Keller graduated from Wesleyan High School with the Class of 2017. Morgan used her scholarship dollars to graduate from Georgia Institute of Technology with a BS in Materials Science and Engineering in May 2022.
Morgan is currently working for Corning Optical Communications in the BRiTE commercial Rotational Program where she is rotating through functions of engineering, market development, product line management and sales.
Morgan is looking forward to continuing to incorporate engineering principles within business strategies and developing her professional skill set in whatever direction her career takes her. She has learned the value of nurturing relationships and pouring back into her hometown of Peachtree Corners, even as her career leads her to new opportunities and new communities.
Sarah Lashley (Gries)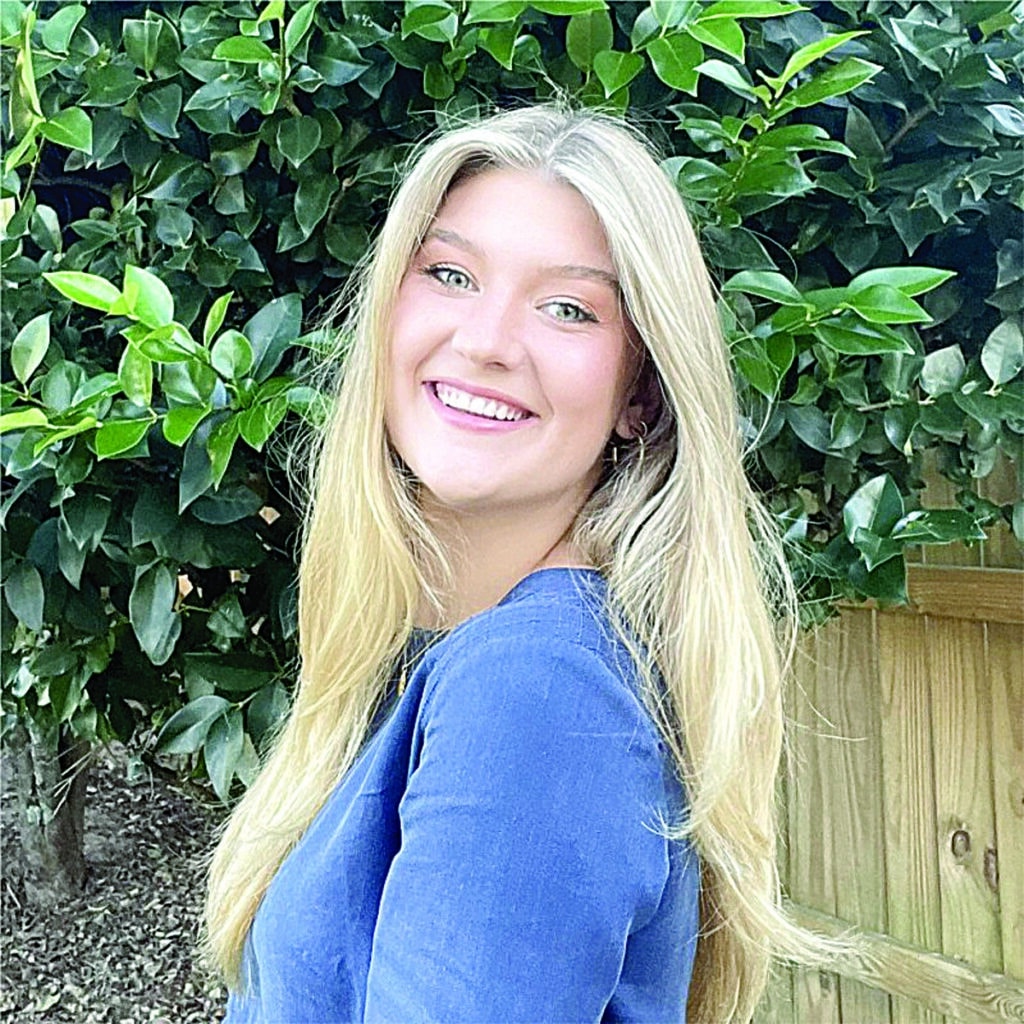 Sarah Lashley graduated from Norcross High School in 2017. She attended the University of Georgia and graduated in 2021 with a degree in Elementary Education. Sarah is currently working as the Marketing Manager at 3DE by Junior Achievement.
Sarah is excited about this role as it allows her the opportunity to pair her background in education with her passion for non-profit marketing. 3DE by Junior Achievement re-engineers high school education to be more relevant, experiential and authentically connected to the complexities of the real world through joint ventures between public school systems and the business community.
Sarah recently moved back to Peachtree Corners with her husband. She is looking forward to becoming well versed in non-profit marketing, knowledgeable in content design and involved in the local Peachtree Corners community while building her family.
Abigail (Abbie) Alf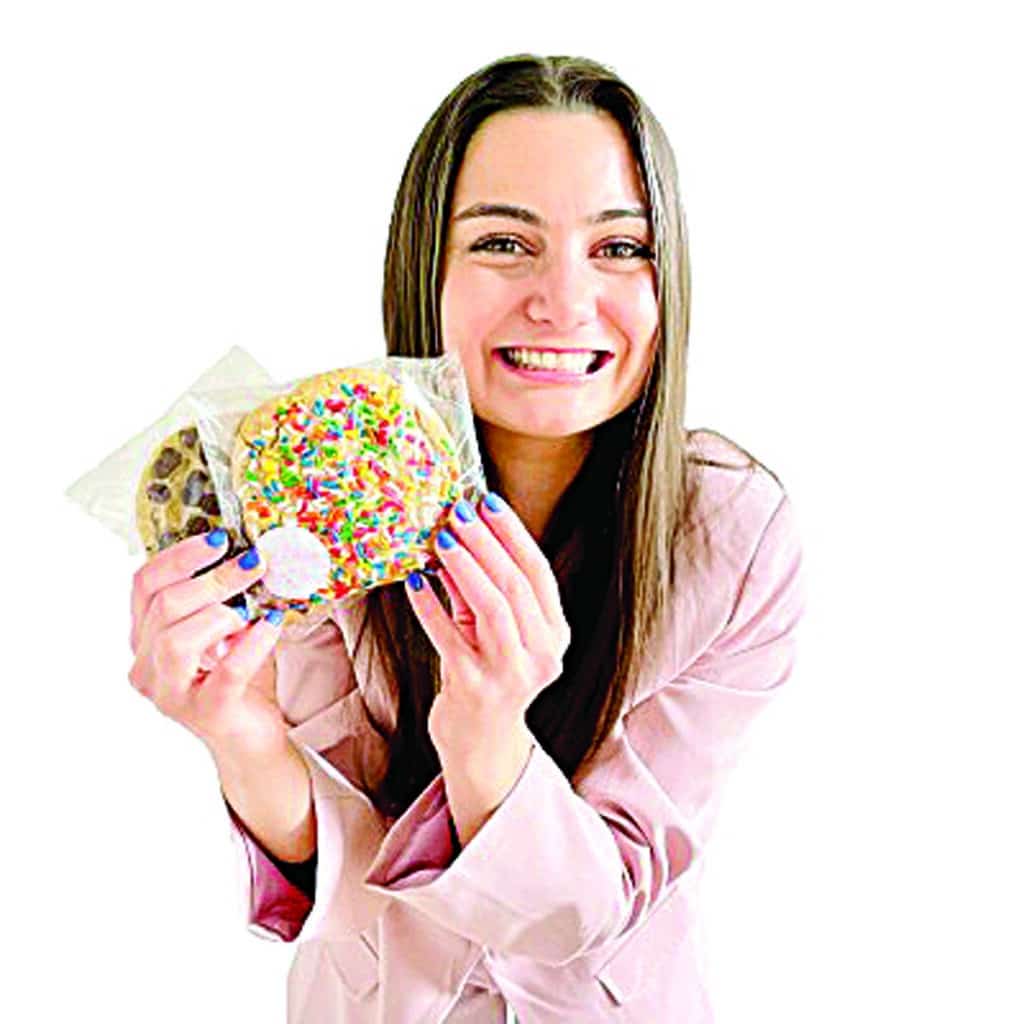 Abbie Alf graduated from Norcross High School in 2018. She attended the University of Georgia and graduated in May of this year with a BFA in Interior Design and a certificate in Entrepreneurship. Abbie was able to use her scholarship towards purchasing her books and have a greater college experience.
Abbie is currently pursuing her dreams of running her own baking business, Abbie Bakes. She is focusing on growing in the Atlanta area and across the United States. In the next three to five years, Abbie sees establishing a storefront in the Atlanta area and having a stronger presence across the country.
She is excited to see what is to come and appreciates the ability to grow during her years at UGA.
Ian Paul Huelsbeck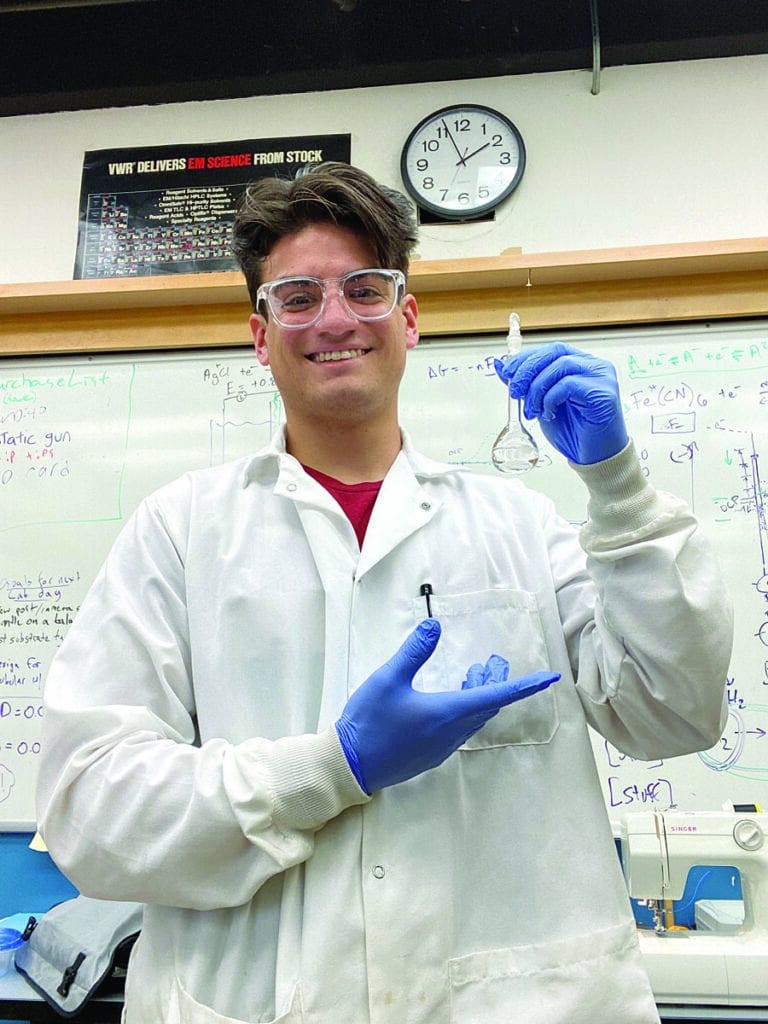 Ian Huelsbeck graduated from Norcross High School in the Class of 2018. He currently attends Colorado College and plans to graduate in May 2023. He is planning to pursue a PhD in Chemistry or attend medical school.
Ian is a research assistant in the Fahrenkrug Lab working on low cost, accessible and open-source sensors to detect PFAS chemicals in drinking water. PFAS chemicals are toxic at one part per trillion and are currently extremely costly to detect. This process would enable at-site detection of specific PFAS compounds at appropriate ranges by untrained users.
Over the next three to five years, Ian sees himself in graduate school or doing work in environmental chemistry. He has learned that he absolutely loves chemistry and wants to do something with it in the future.
Vishva Natarajan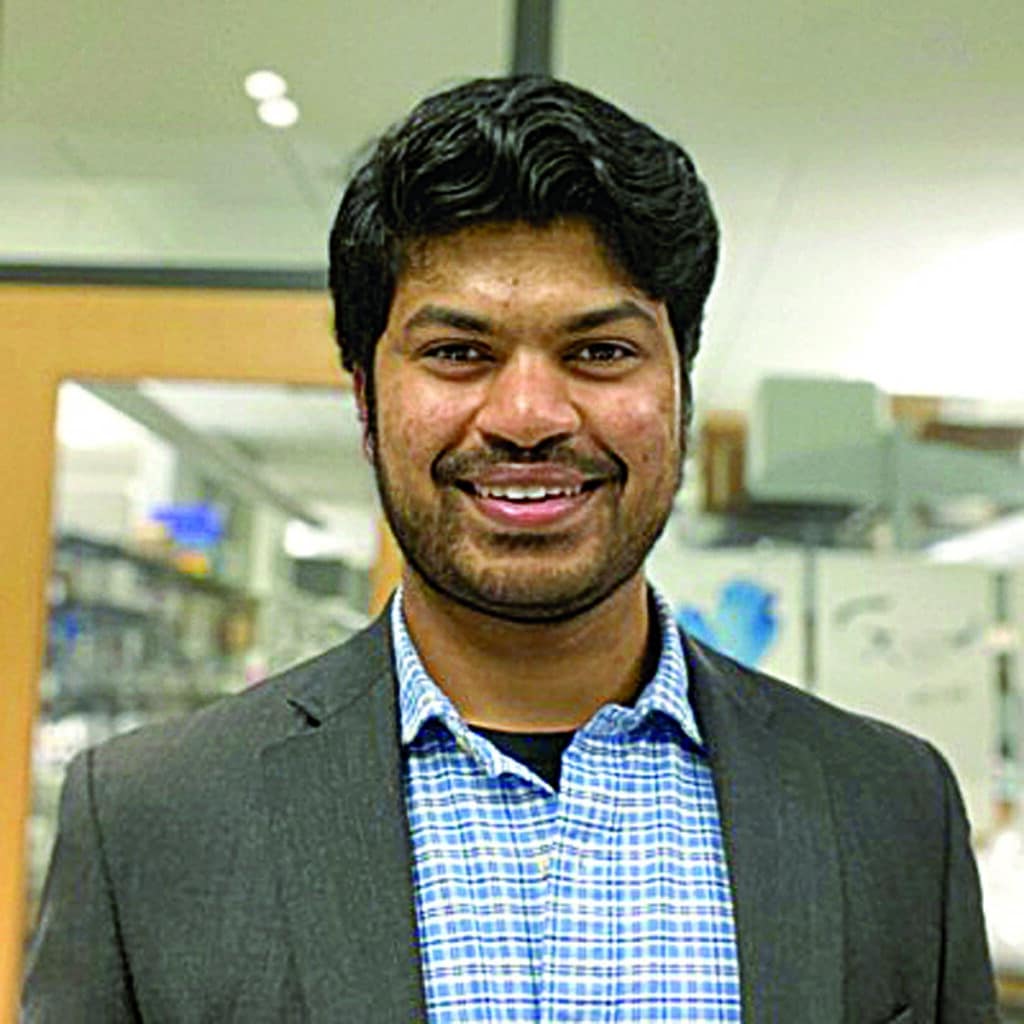 Vishva Natarajan graduated in the Class of 2019 and is currently attending Georgia Institute of Technology for a BS in Biology/Biological Sciences. He is expected to graduate in 2023.
In addition to receiving faculty honors and being on the Dean's List, Vishva has also received the President's Undergraduate Research Award (PURA) and the John H. Ridley Award. He is bilingual, speaking both English and Spanish
Vishva has participated in several internships and programs including Georgia Tech Bioinformatics Research Assistance and Pfizer NGS Bioinformatics Internship. He is currently a Research Assistant at Georgia Tech studying computational proteomics.
Through his passion for analyzing high-throughput biological data, Vishva is leveraging the latest tools and technologies to do so.
Connor Creedon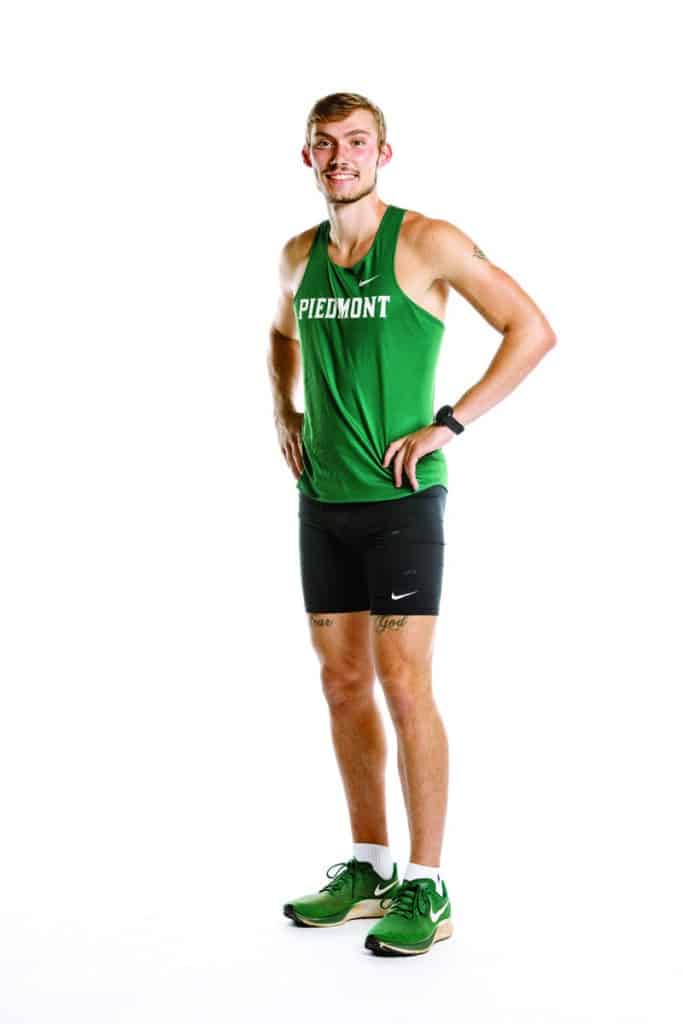 Connor Creedon graduated from Duluth High School in 2019. He is currently using his scholarship to attend Piedmont University, double majoring in Sports Communications and Mass Communications, with a minor in General Business. Connor is set to graduate in Spring 2023.
In the next three to five years, Connor sees himself working in the media in one form or another, most likely in sports. He hopes to cover collegiate and professional sports in journalism, video production, radio production, etc.
From his experience in college, Connor has learned that hard work is required to get anywhere in life, especially academically. Pushing himself to get better in areas where he may not be as strong has helped him get to where he is today, and he is proud of his hard work.
Feben Simeneh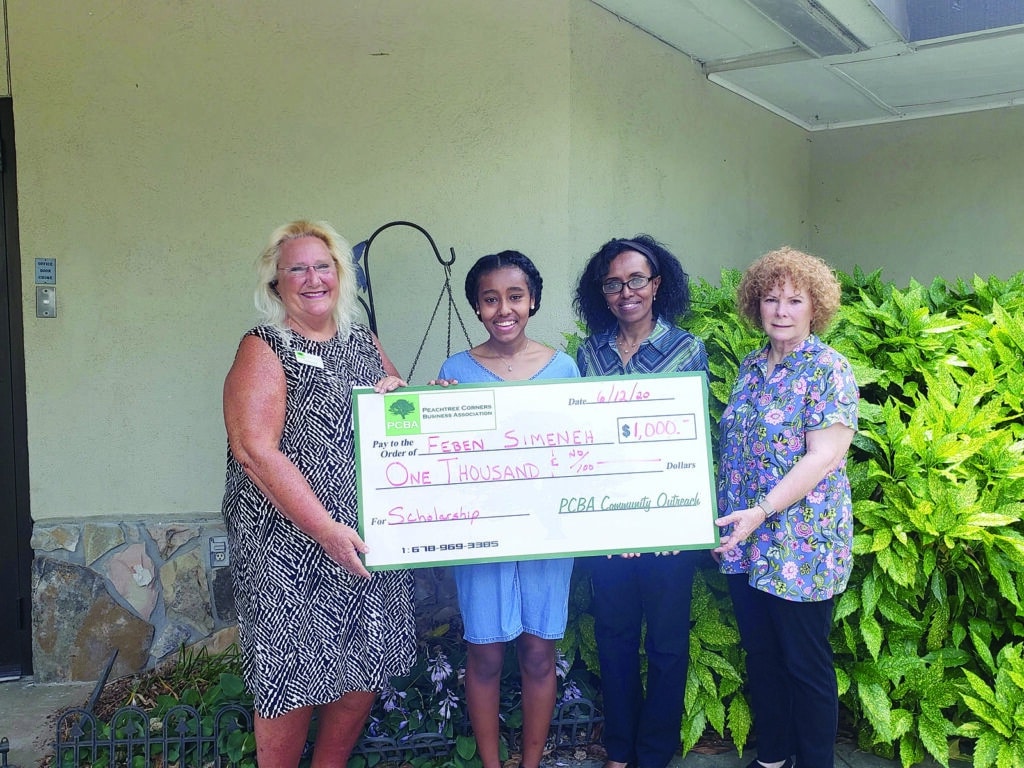 Feben Simeneh is a graduate of the Norcross High School Class of 2020. As Feben pursues her current college studies, she is able to enhance her passion for seeing lives change. She is committed to programs that would further develop her view of the world.
Feben is currently studying International Relations and Biomedical engineering. Her goal is to become a UN peacekeeper and help resolve disputes between countries and create leadership environments through public servitude.
She also would like to help the healthcare industry increase the quality and volume of medical services throughout hospitals in both rural and urban districts.
Maria Cook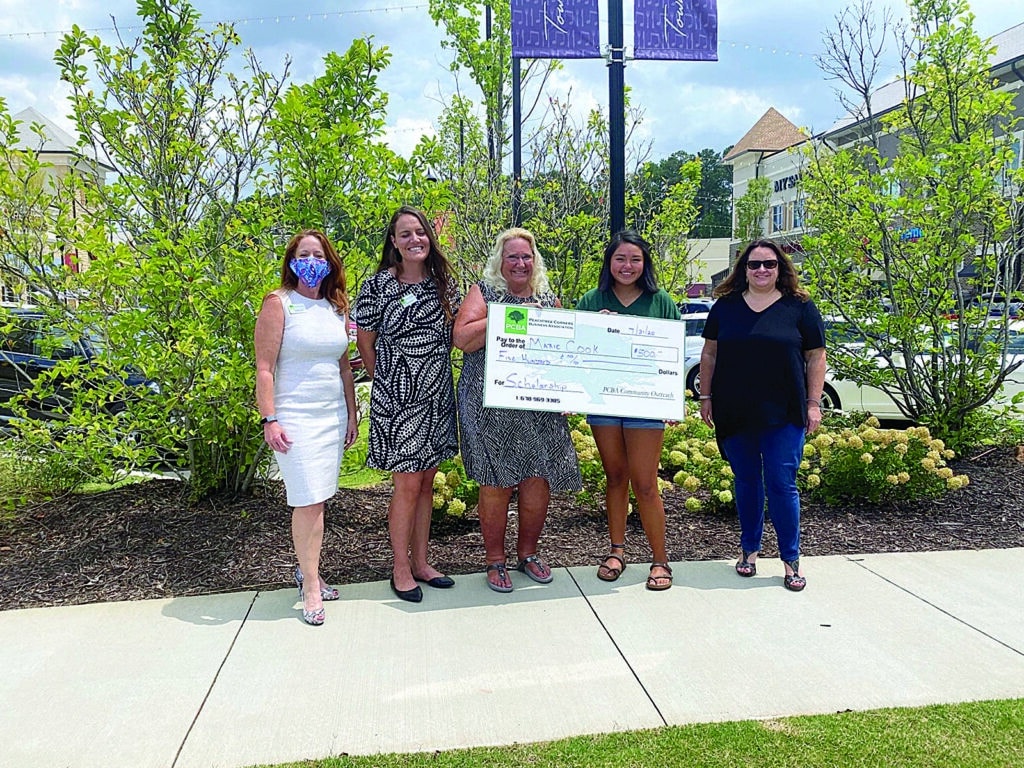 Maria Cook is a graduate of Wesleyan High School with the Class of 2020. She is only the second person in her biological family to ever go to college.
She felt her most impactful service at Wesleyan was when she was able to join the Omicron Service Society. She has volunteered at La Amistad, Corners Outreach and Next Generation.
Maria aspires to be a social worker and to continue to help children in need upon the completion of her college studies.
Katheryn Antonowich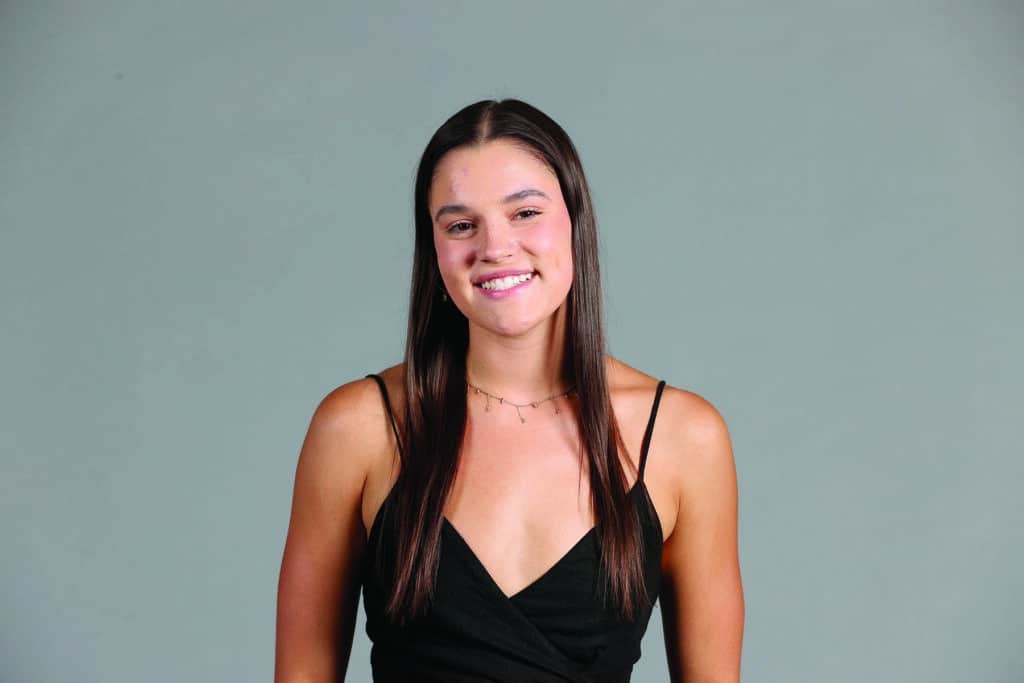 Katheryn Antonowich graduated from Paul Duke STEM High School in 2021 and began college at Miami University in Oxford, Ohio. that fall. She is currently a sophomore in college with a major in Geography and Sustainable Development, a co-major in Sustainability and a minor in History.
As a member of the varsity swim and dive team at Miami, Katheryn practices for 20 hours a week and often travels for competitions. She plans to graduate from Miami University in 2025, by which time she will have completed her bachelor's degree as well as her master's degree in Environmental Science.
This summer, Katheryn hopes to study abroad in Luxembourg to explore more paths for her major and learn how to make a difference within her field. Following college, she hopes to work for an international organization or non-profit that combats climate issues and the negative impacts that humans have had on the Earth.
She feels that receiving the PCBA scholarship has allowed her to make the most out of her future, pursue her passions at college and expand her academic experience.
Katherine Graddy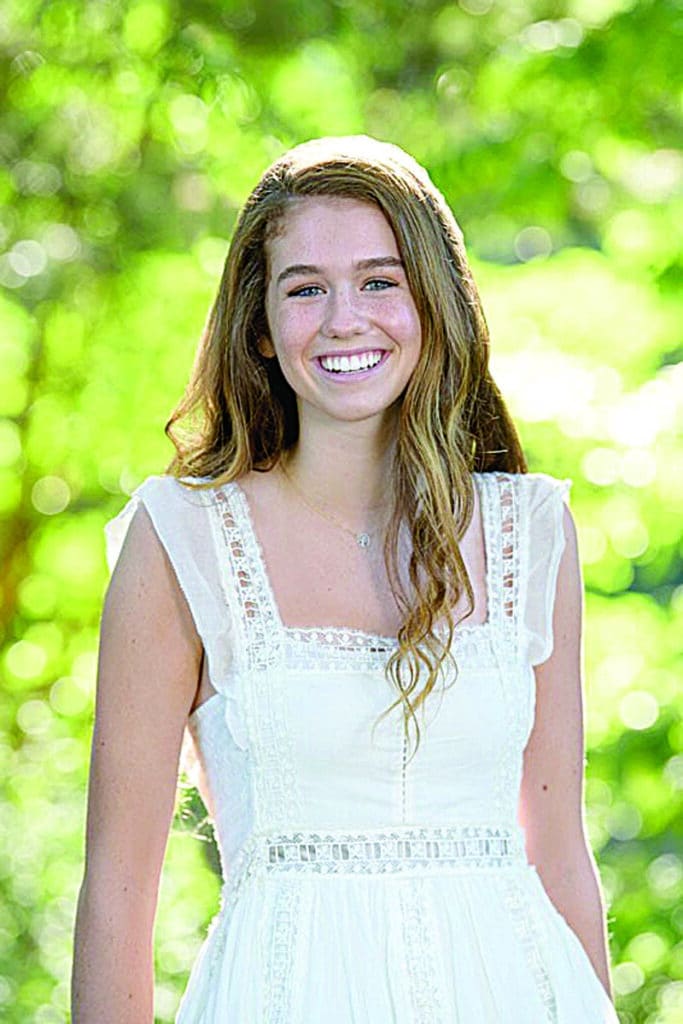 Katherine Graddy graduated from Wesleyan High School in 2021. Currently, she is pursuing her college studies. One of the key takeaways from Katherine's scholarship essay was the importance of leaving roots in a world where she can travel and connect with more people than ever before.
Katherine wants to look back on life beyond the pandemic and know the faces and names of people in her community. She wants to take moments with lasting impact where her life becomes woven into the stories of the places she goes and the people she meets.
Rachel Lee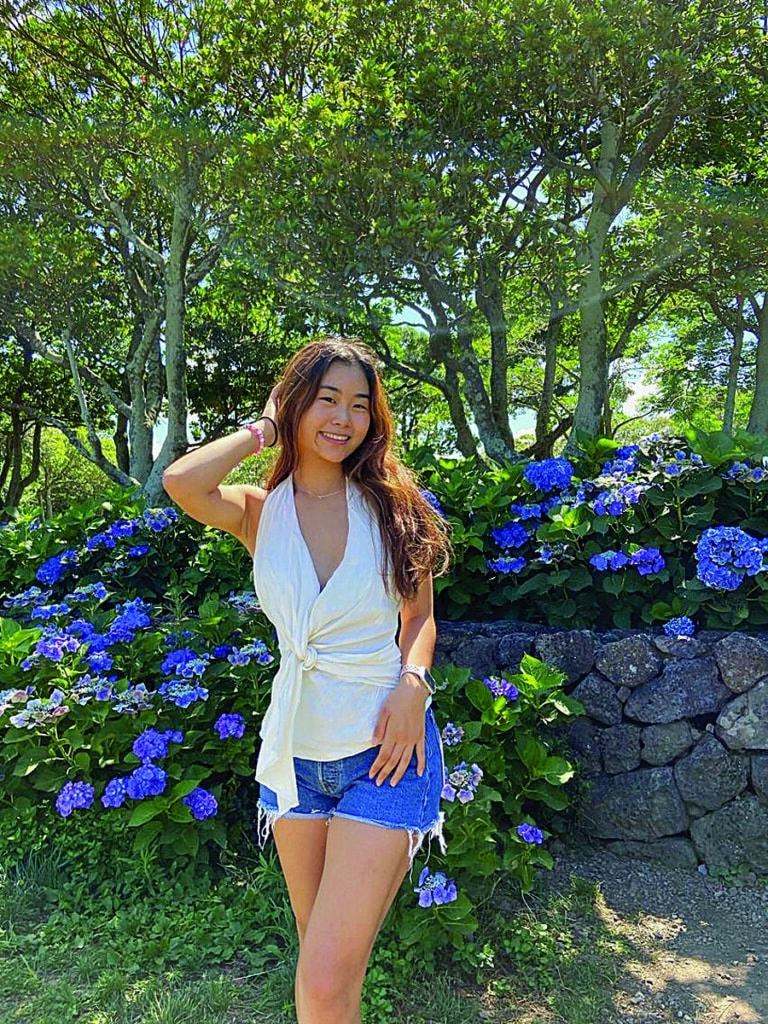 Rachel Lee, a recent graduate from the Class of 2022 at Norcross High School, is attending Emory University. Rachel is majoring in Human Health and Economics and minoring in Nutrition. In the next few years, she sees herself pursuing a Public Health degree with a concentration in Nutrition and possibly researching with an Emory professor.
Her time at Emory has only covered three months, but she has learned the importance of continuing to connect with friends from her past. Being at a place where people all over the world come to study, she finds it fascinating how people's different upbringings shape their knowledge.
Rachel has had the opportunity to attend college while continuing her volunteer work in Peachtree Corners. She has learned three powerful lessons: "lead by example, serve your community and cultivate inclusivity." With Peachtree Corner roots at the core, she hopes to demonstrate each of these core lessons.
Sarah Lim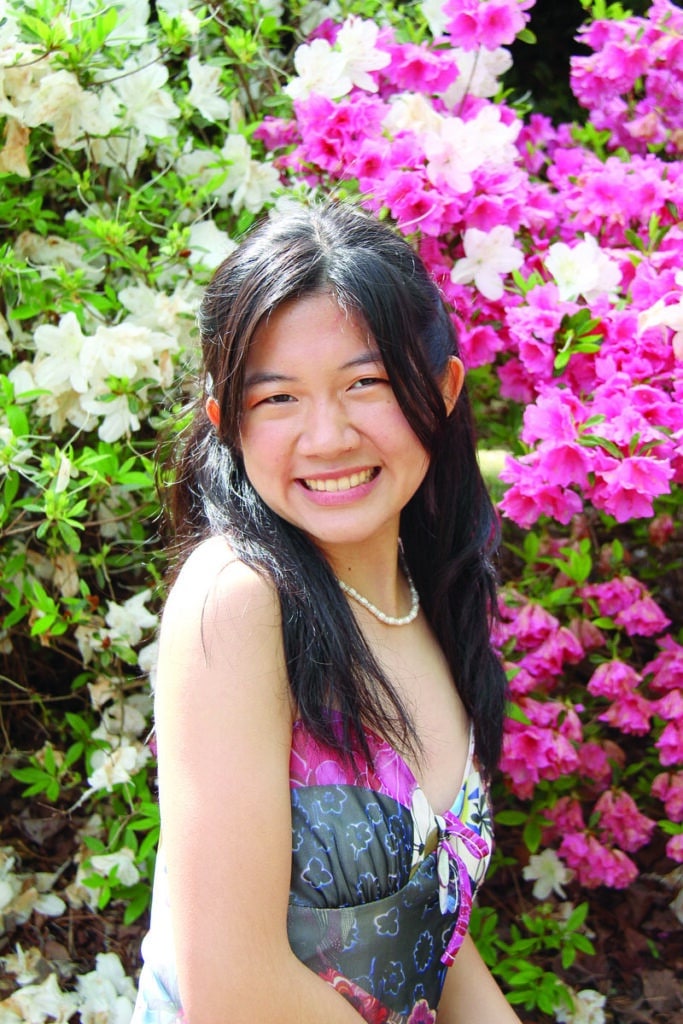 Sarah Lim is a recent graduate of the Wesleyan High School Class of 2022. She is currently attending Emory University and has used her scholarship to flourish during her first year of college.
She plans to graduate Emory in 2026 and is studying Pre-Law. Sarah is involved in an all-girls+ a cappella group called "the Gathering" at Emory and a conversation club on campus, Table Talk. She is the community service chair of her residence hall and has found a wonderful community with Bread Coffeehouse Ministry.
Sarah sees herself discovering her passions and exploring various interests during college. She hopes to study abroad and gain practical experience with advocacy, service and education work. She has learned that her supportive community and network of valuable mentors and friends are a main reason she has found success and joy during this chapter of her life.
The PCBA will award two $1,000 scholarships April through May 2023. The 2022-2023 application will be available for completion January 1, 2023. The full application, essay and transcripts must be received no later than March 8, 2023. Questions regarding the scholarship program may be directed to scholarship@peachtreecornersba.com.

International Partnerships and Community Improvements Coming to Peachtree Corners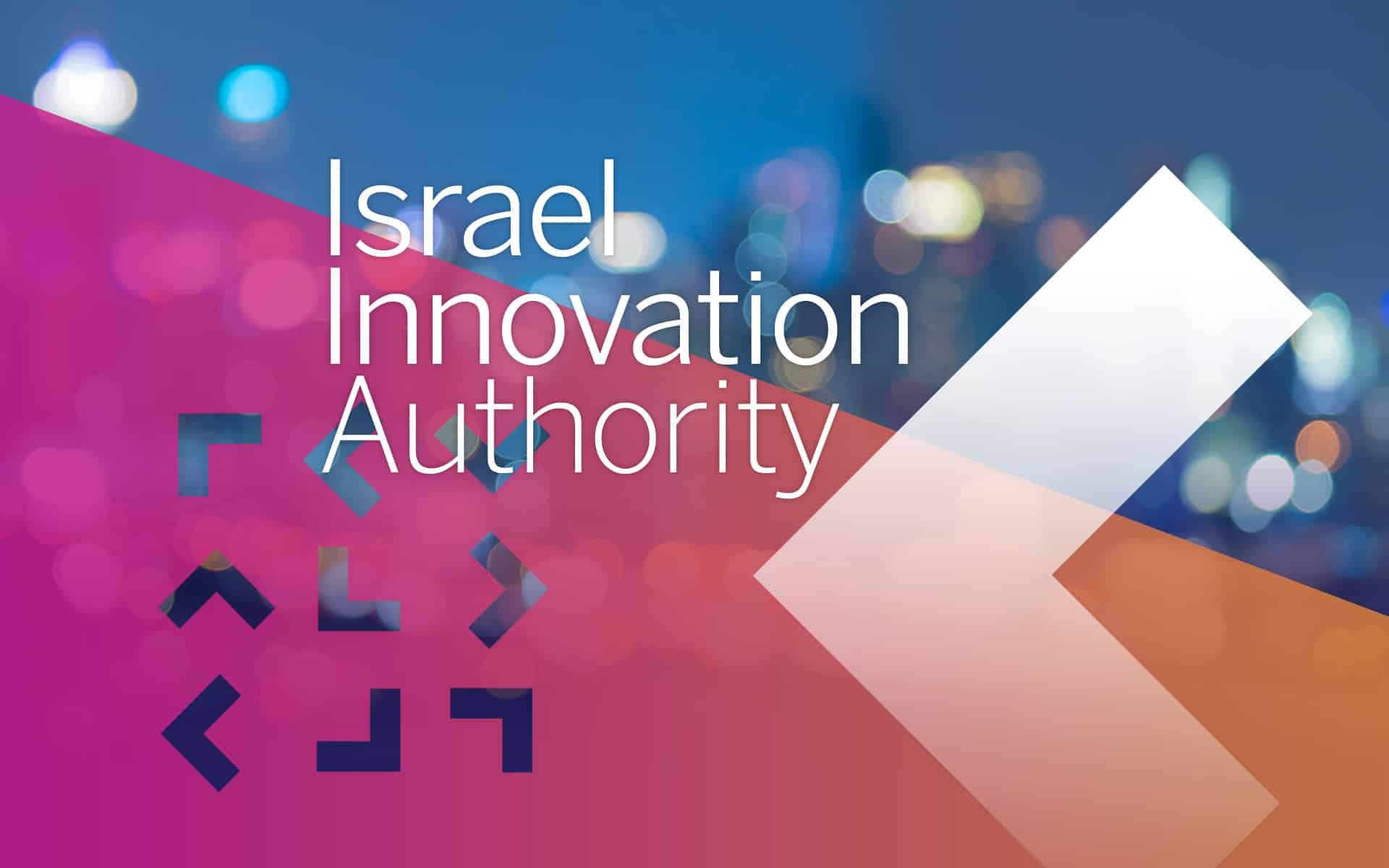 Peachtree Corners (PTC) continues to grow its community through new collaborations internationally and improvements locally. In the latest episode of "Prime Lunchtime with The City Manager," Brian Johnson shared several updates and plans for the community.
International Business Relationships
The Curiosity Lab continues to create developments in Peachtree Corners, but this time, it's attracting international attention. Brian Johnson emphasized the significance of Curiosity Lab in drawing international business to PTC.
"Curiosity Lab is merely a magnet to get companies here," said Johnson. "Once companies get to Peachtree Corners, we attempt to convince these companies that this town is a great place for their company to expand."
Brandon Branham, CTO of the City, recently traveled to Israel and closed a partnership agreement with Israel Innovation Authority, which fosters and incubates Israeli startup companies into the international market. Israel Innovation Authority will vet Israeli startups to the most successful startups and send them to the United States through the Curiosity Lab, which will assist them in PTC.
This partnership will allow Israeli Government related businesses to work out of Peachtree Corners. Additionally, this partnership agreement is not one-sided, revealing great opportunities for both parties.
Town Center Green
The town center continues to have impressive show outs for its events. The most recent concert from the concert series, "Who's Bad," a Michael Jackson tribute show, had an impressive show out of over 5,000 attendees. However, the community center, built for such activities, has new upcoming alterations.
The two-acre oval, which hosts many events year-round, will undergo drainage renovation this coming fall. The current sod sits on Georgia clay soil which is subject to becoming lumpy from rain and traffic on top of the area. On the day after the last concert of the Concert Series, the grass oval's sod will be removed, and a new drainage system will be installed.
"We're going to come in, and we're going to remove the sod and about two feet of all the soil and the clay," said Johnson. "Then we're going to put in a drainage bed for it to drain the water better. We're going to put in good soil, and …we're going to attempt to put sod back."
Upcoming Town Center Additions
Additionally, a new TOT area for ages four and under will be going into the Town Center in the green space near Playa Bowls. This area will allow for easier and safer playing for little ones because its equipment is lower to the ground. Construction of the TOT area should begin after the last concert, along with the sod.
Further, new fencing and restrictions of the fitness area will also be coming soon to ensure safer fitness conditions. Also, within a month roughly, construction on the Town Center Dog Park will start.
Many exciting things are on the way, so look out for these advancements and watch out for other announcements made by Brian Johnson on "Prime Lunchtime with The City Manager."

Atlas Behavioral Health Celebrates Opening in Peachtree Corners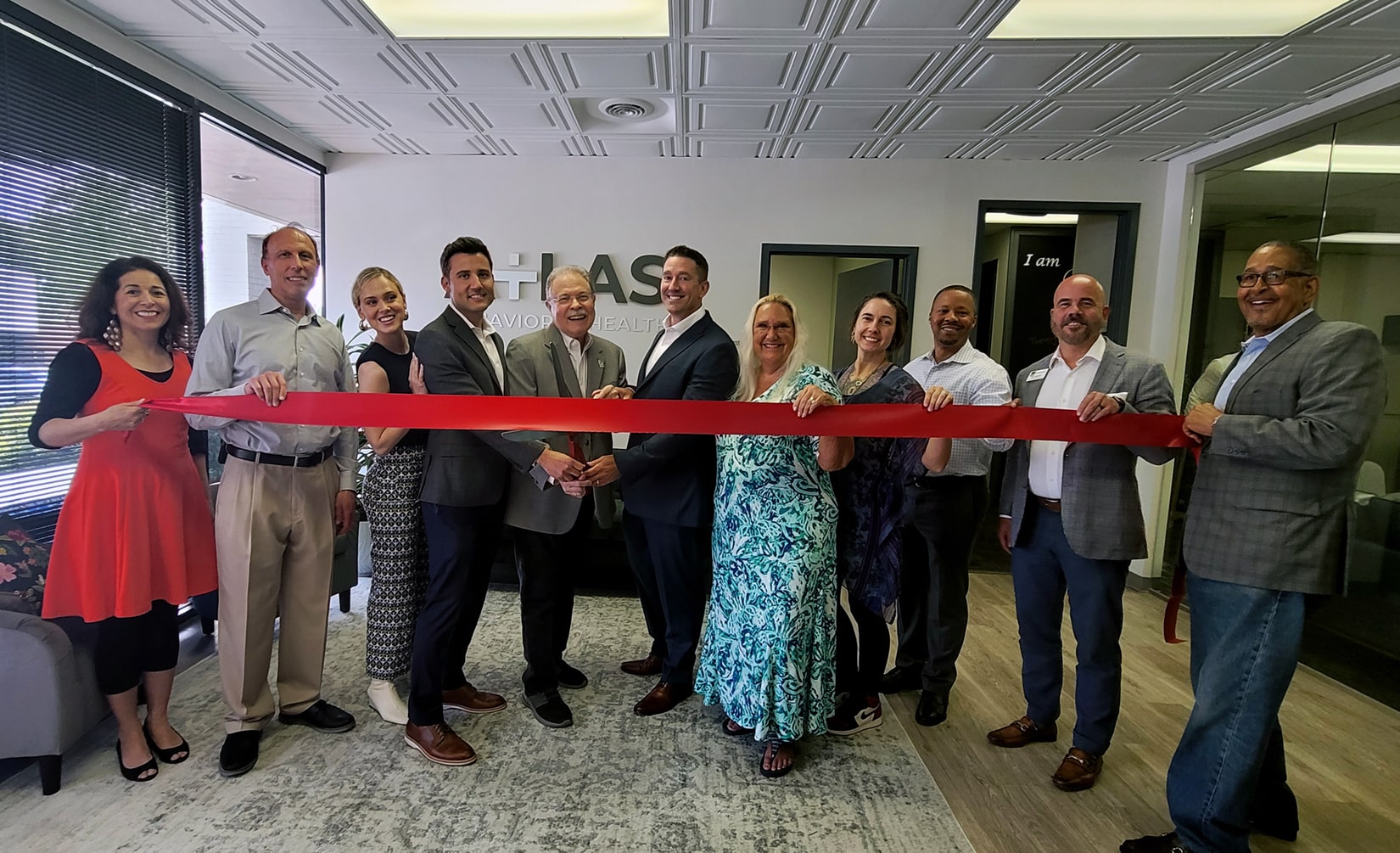 City leaders, Peachtree Corners Business Association (PCBA), healthcare professionals and well-wishers joined Atlas Behavioral Health Co-Founders CEO Daniel C. Martinez, CFO Jason Price and staff in celebrating the opening of its new Peachtree Corners facility with a business reception and ribbon-cutting event.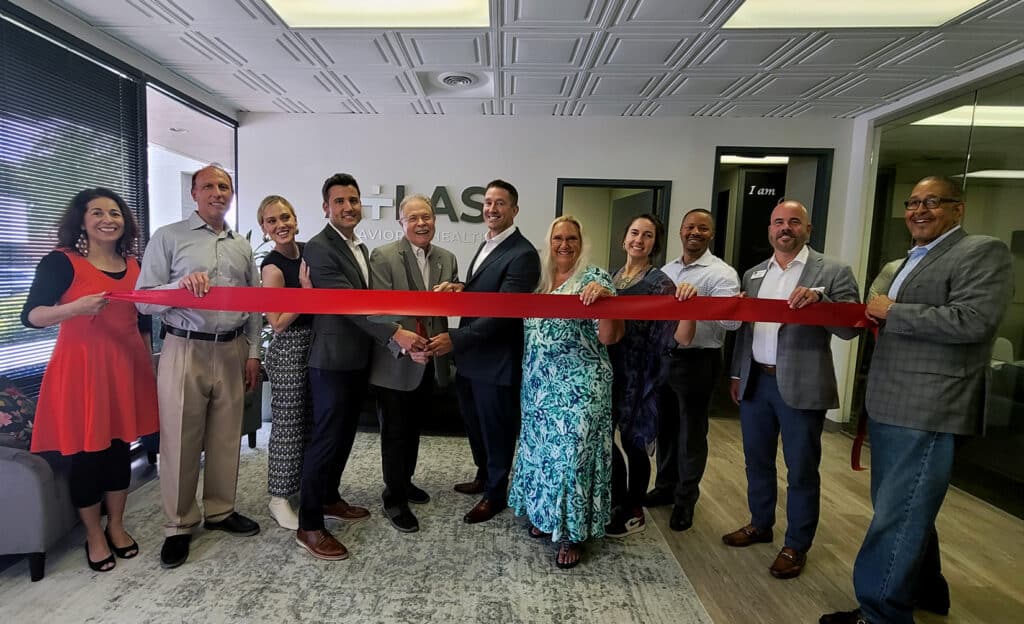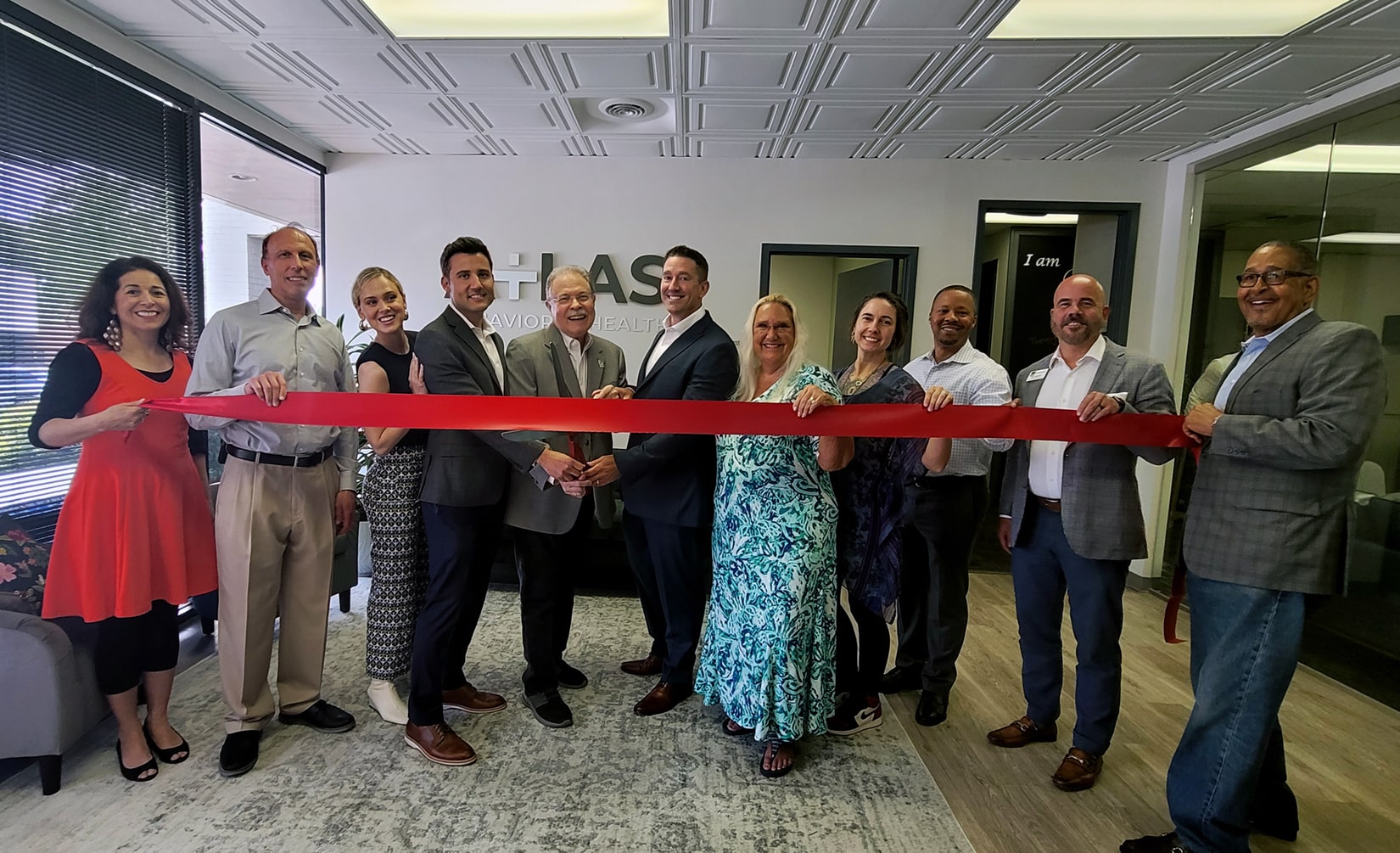 Martinez shared how Atlas provides a map to wellness and provided a tour that demonstrated the level of thought and planning that went into every room and decision at the facility.
"At Atlas Behavioral Health, we value everyone as a dynamic individual and leverage the power of a group setting to build strength, connection and, ultimately, recovery," stated Martinez.

Price shared the Atlas mission to "provide exceptional, client-centered treatment that empowers our clients to live a life of purpose and meaning. We are committed to removing barriers to care by offering affordable, accessible and evidence-based treatment options that meet the diverse needs of our community," he said.

Mayor Mike Mason and Councilmember Phil Sadd were on hand for the celebration along with PCBA Board Members Lisa Proctor, Toby Anderson, Suzanna Martinez, PCBA Community Outreach members Monte McDowell and Audrey Boyce and business supporters.
Mayor Mike Mason shared, "The city council and I are delighted that you have chosen Peachtree Corners for your business location. We are pleased to have this critical resource available as part of our business-friendly city."

Insight Sourcing Group Adds Kane Kiester as VP of Energy Procurement and Management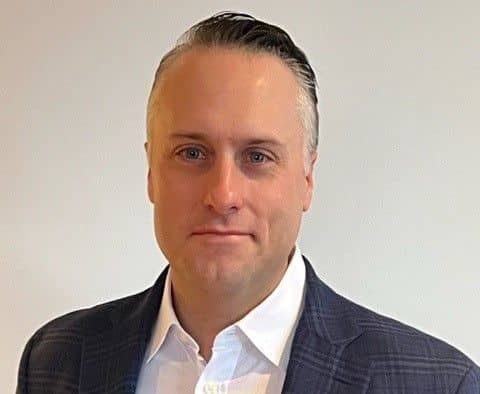 Insight Sourcing Group, a leading consulting firm focused on procurement optimization and clean energy, has announced the addition of Kane Kiester as the new Vice President of Energy Procurement and Management at Insight Energy, Insight Sourcing Group's sustainable energy business.
Bringing more than 20 years of experience as an energy executive and sales leader, Kiester has focused his career on advancing innovative energy solutions for commercial and industrial customers. He comes to Insight Sourcing from NRG Energy, where he was the Vice President and General Manager of the East Region since 2021.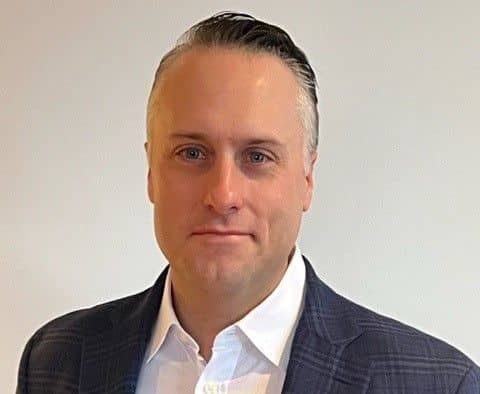 "Insight Energy's mission to guide organizations towards more efficient energy procurement and consumption aligns with my personal commitment to provide clients long-term impact," said Kiester. "Our team prioritizes the customer experience and is uniquely positioned to deliver full-lifecycle energy management due to our deep procurement and sustainability expertise."
At Insight Energy, Mr. Kiester leads a team that is currently managing more than $8 billion in client spend and has a 97% client retention rate. Insight Energy's team provides strategic procurement services to focus on clients' needs to reduce energy spend.
"Kane brings a proven track record of optimizing energy procurement for customers, and successfully producing sustainable solutions that reduce cost and manage risk," said Tom Beaty, Founder and CEO of Insight Sourcing Group. "We are thrilled to welcome him to the team and anticipate that he will guide the continued expansion of our energy practice."