County Leader Predicts Continued Prosperity for Southwest Gwinnett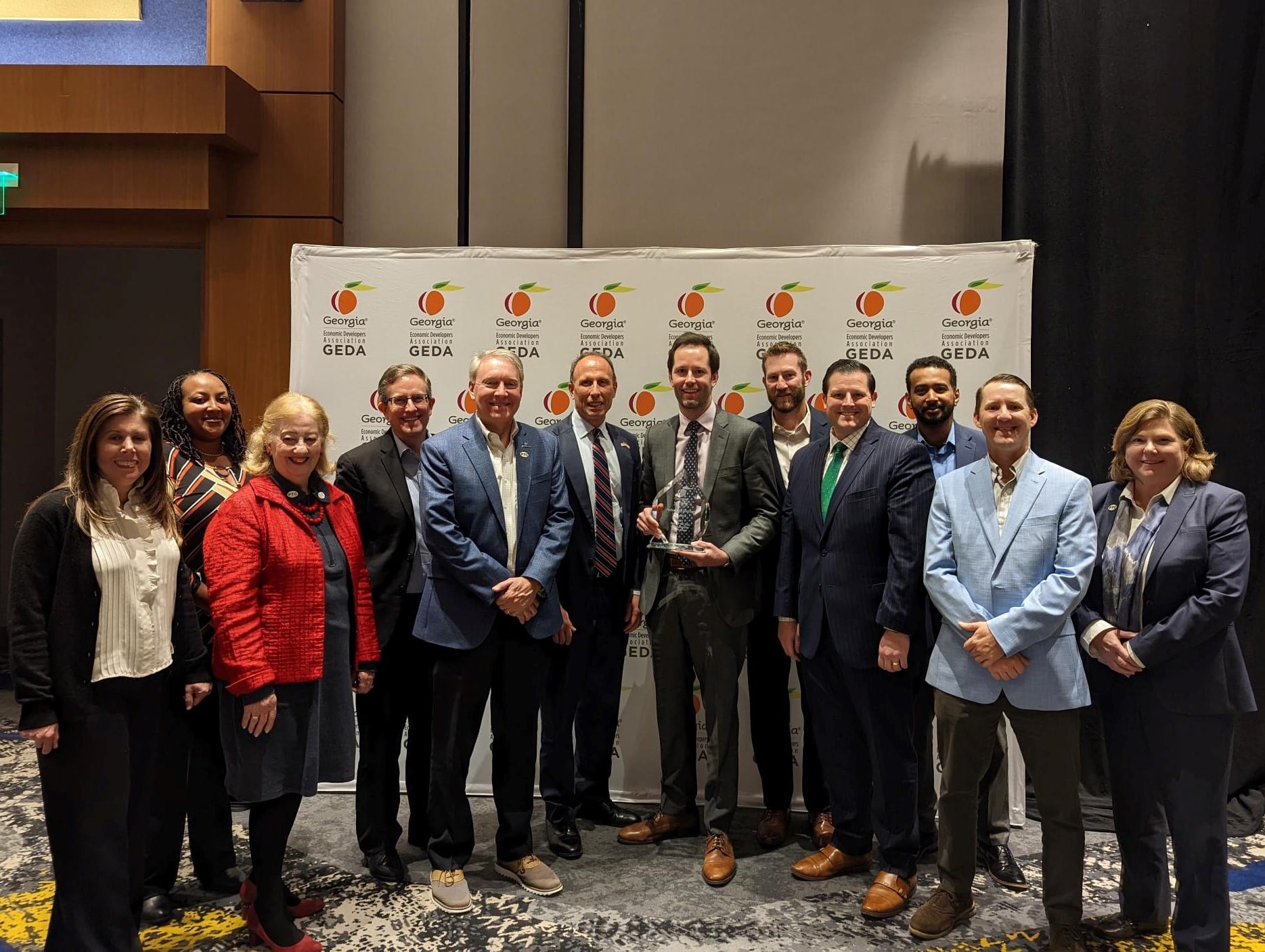 Gwinnett Chamber President Nick Masino cited a diverse population, quality workforce, and desirable quality of life as factors that attract businesses.
Although Nick Masino, president and CEO of The Gwinnett Chamber of Commerce, isn't shy about being a graduate of The Ohio State University, he's proven many times over that Georgia stays on his mind — especially Gwinnett County.
His role in the Chamber has helped Gwinnett achieve five-star accreditation from the US Chamber. This achievement is bestowed upon organizations that rank among the top 1% nationwide for best business practices.
That means that Masino and the Chamber are good at their job of touting the outstanding economic development opportunities in the state and the county. Masino never tires of explaining why Gwinnett County is expected to double its population in the next 20 years.
He also shares how area leaders are working to make sure the growth is beneficial to those who live here now and those who will eventually call this part of the world their home.
Masino spoke at the Southwest Gwinnett Chamber of Commerce's First Friday breakfast in December to give an overview of the successes already taking place in the region and a forward look at the developments on the horizon.
Photos below by Bruce Johnson.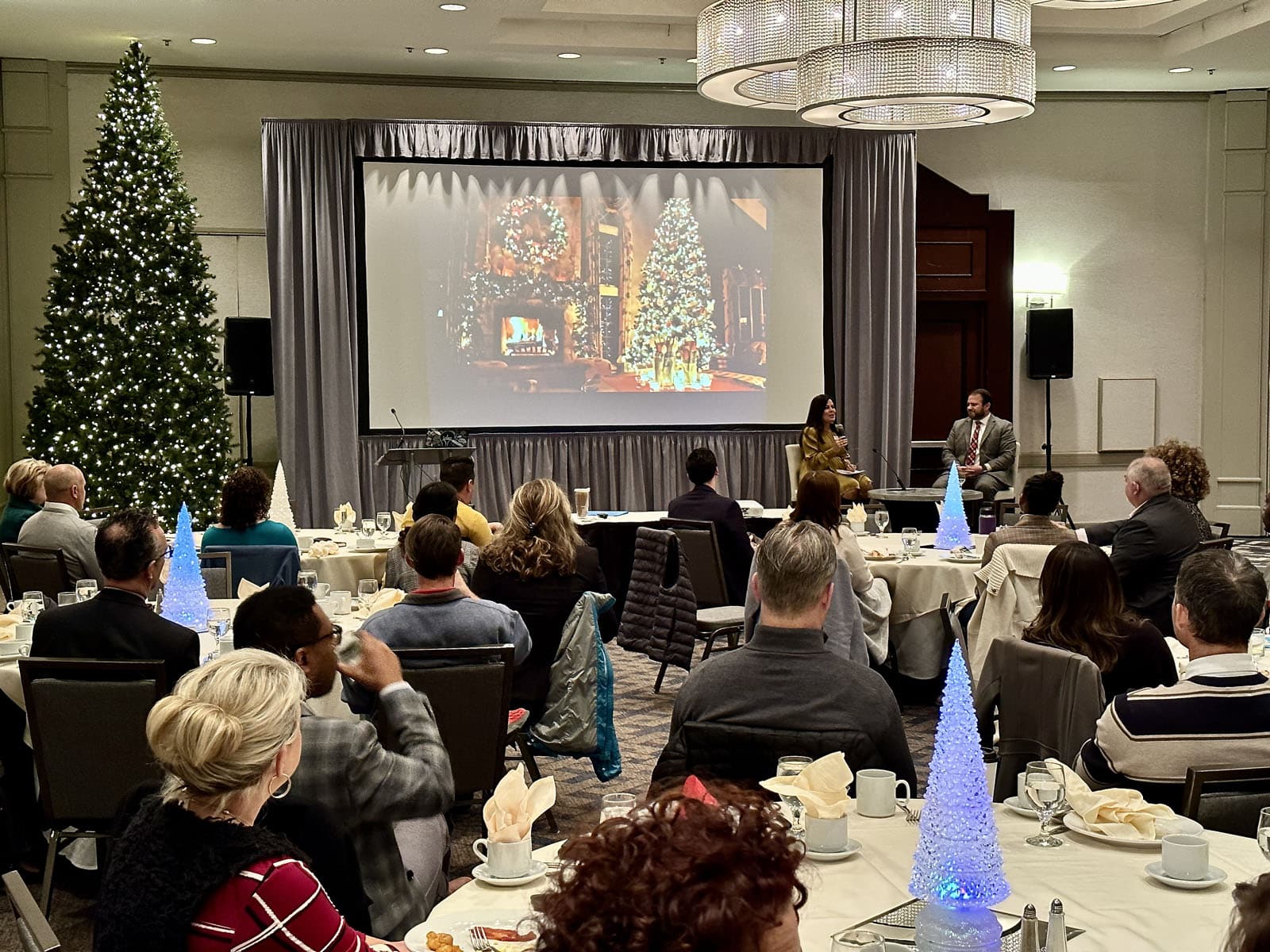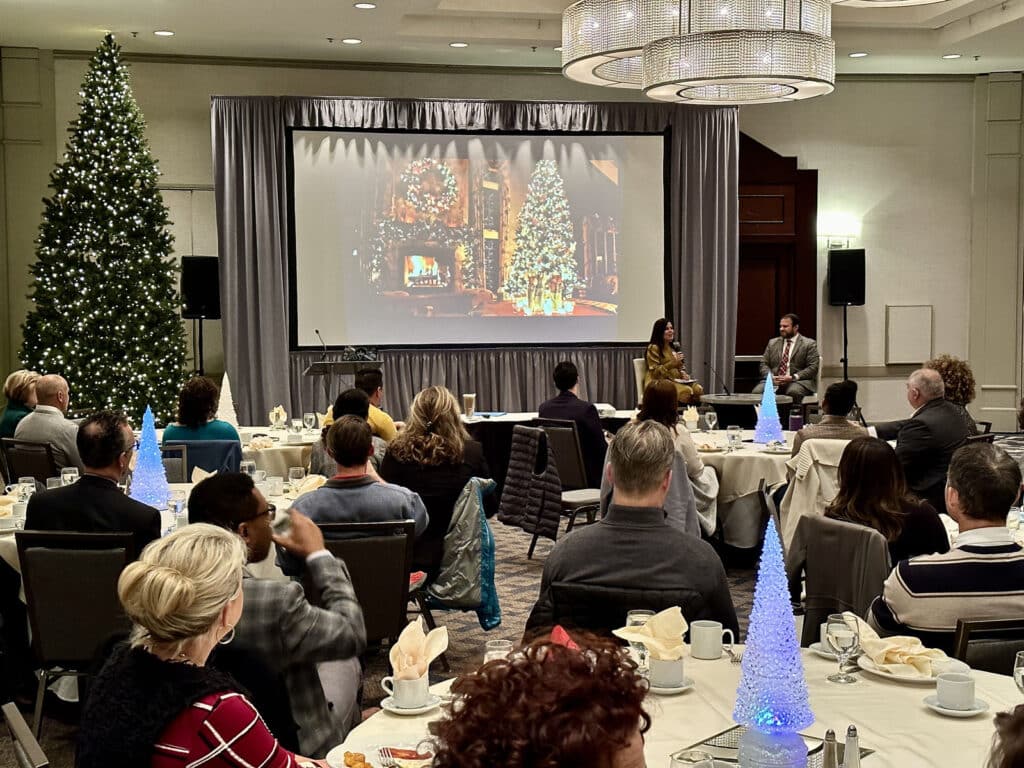 Path to community service
Masino kind of fell into community development 25 years ago when he got a notice that a rezoning plan was being discussed for property across from his home in Suwanee. He attended the meeting and realized how important resident voices are in the building of a neighborhood — and an entire city. Instead of just showing up for controversial topics of discussion, he began attending every meeting to learn more about his community.
"I didn't have an axe to grind, and I was interested in running for office," Masino said. "When they realized that, they asked me to apply for a position on the Planning and Zoning Board of Appeals.
That led to a stint as the youngest mayor in the state's history — the record has since been broken — and his circuitous route to his current position heading the largest individual civil service organization in the country.
"I just got engaged in the community. I loved my time serving as mayor of the city of Suwanee. I did it for eight years," Masino said. I'm proud we had 15 acres of parkland when I started, and we had 350 when I left. There was no identifiable downtown and we built one in the town center."
When asked about future trends for 2023 and beyond that will impact Southwest Gwinnett, he mentioned the Intuitive Surgical headquarters move to Peachtree Corners. "It's going to affect this area; it's going to flow over into Sandy Springs and Dunwoody. It's a big deal," he said.
Award recognizes government efforts
Masino added that in November, Intuitive, Gwinnett County Government, City of Peachtree Corners and Partnership Gwinnett received the Large Community Deal of the Year Award at the Georgia Economic Developers Association Annual Awards.
The Deal of the Year Awards recognizes outstanding achievements in new business expansion or relocation that have significant community support and meet economic development goals.
Intuitive, a global technology leader in minimally invasive care and a pioneer of robotic-assisted surgery, announced in 2021 that its expansion in the city of Peachtree Corners would include a $500 million capital investment and 1,200 new jobs. The company expects the campus expansion, which includes new construction and renovations with engineering, manufacturing, office and training space totaling more than 750,000 square feet, will finish in the next few years, according to a press release.
"This project has a meaningful impact on our community," said Gwinnett County Board of Commissioners Chairwoman Nicole Love Hendrickson in a written statement. "It positively benefits and supports our diverse residents and educational institutions, as well as fosters innovation that changes the world."
Intuitive currently employs approximately 180 professionals and plans to hire for a variety of high-paying jobs, as well as collaborate with local elementary, secondary and tertiary educational institutions to support curriculum in artificial intelligence and science, technology, engineering and math (STEM).
Partnership Gwinnett managed the project in collaboration with the Georgia Department of Economic Development, Metro Atlanta Chamber, Gwinnett County Government, City of Peachtree Corners and Georgia Power.
Partnership Gwinnett, a public/private initiative, drives economic prosperity by attracting, expanding and retaining quality businesses; aligning and developing diverse talent while contributing to the exceptional quality of life in Gwinnett County. Since 2007, the organization has contributed to more than 32,000 new jobs and $3.7 billion in capital investment.
Southwest Gwinnett benefits businesses
"Why did they choose Peachtree Corners?" Masino put the question to the audience.
He pointed out two major factors that keep businesses coming to Southwest Gwinnett:
The area already had proven successful for Intuitive for about a decade. Great relationships with local and state government, a compatible work force and a robust community with good schools and an exceptional quality of life demonstrated how expanding the operation would be a wise decision.
The area has diversity. "We are in the Census estimates of this year as the fifth most diverse county in the United States," said Masino. Although the population isn't quite at a million people, it's a mix of many races and ethnicities.
"When we go to recruit, retain and expand businesses outside of Gwinnett, outside of the region, outside the state and outside of the country, we say if you bring your business here, or if you want to try a new division, you want to hire at a new product or service and you want to test it here, we're what the rest of the United States will be in 20 years. And if you're successful today, you have a chance to be relevant the next 20 years."
With about a quarter of the residents having been born outside the U.S., Gwinnett has many languages, customs and points of view that are compatible with an international outlook.
Although he didn't bring a crystal ball with him, Masino predicted that Southwest Gwinnett will continue to prosper and set an economic example for the rest of the region as well as the rest of the country.

5 Best Business Strategies for 2024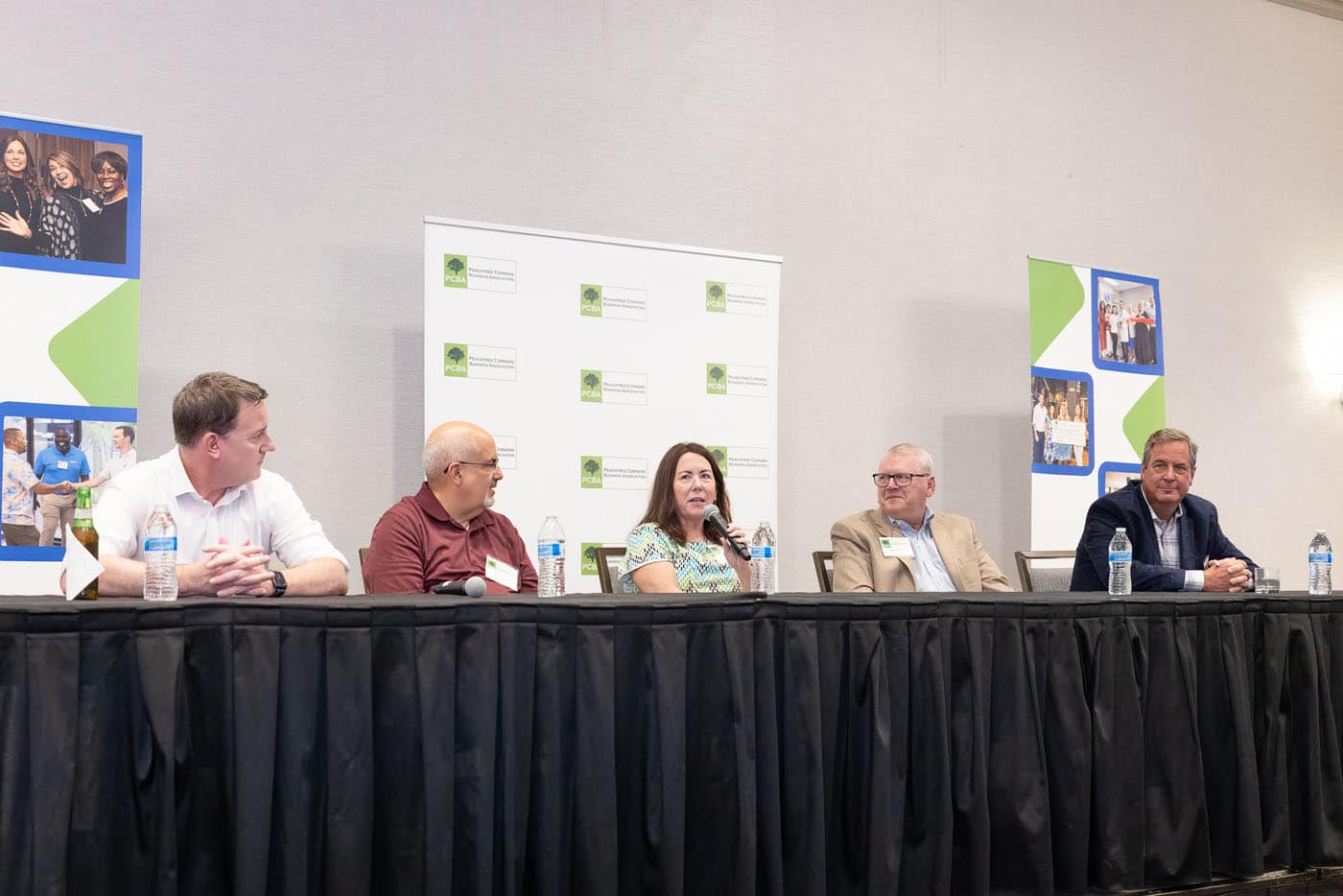 Peachtree Corners Business Association Speaker Series Panel Discuss Issues from AI to Leadership and Staffing
After 30 minutes of networking, light refreshments and 'death by chocolate' brownies courtesy of Marlow's Tavern, the Peachtree Corners Business Association (PCBA) After Hours Speaker Series Panel commenced.
This panel of local business owners and consultants gathered at the Hilton Atlanta Northeast on Thursday, Oct. 26, to discuss strategies and opportunities for business success in 2024 and beyond.
Moderator Amanda Pearch Marmolejo, owner and President of Forsyth Business Radio X, kicked things off by introducing the panel participants, which included: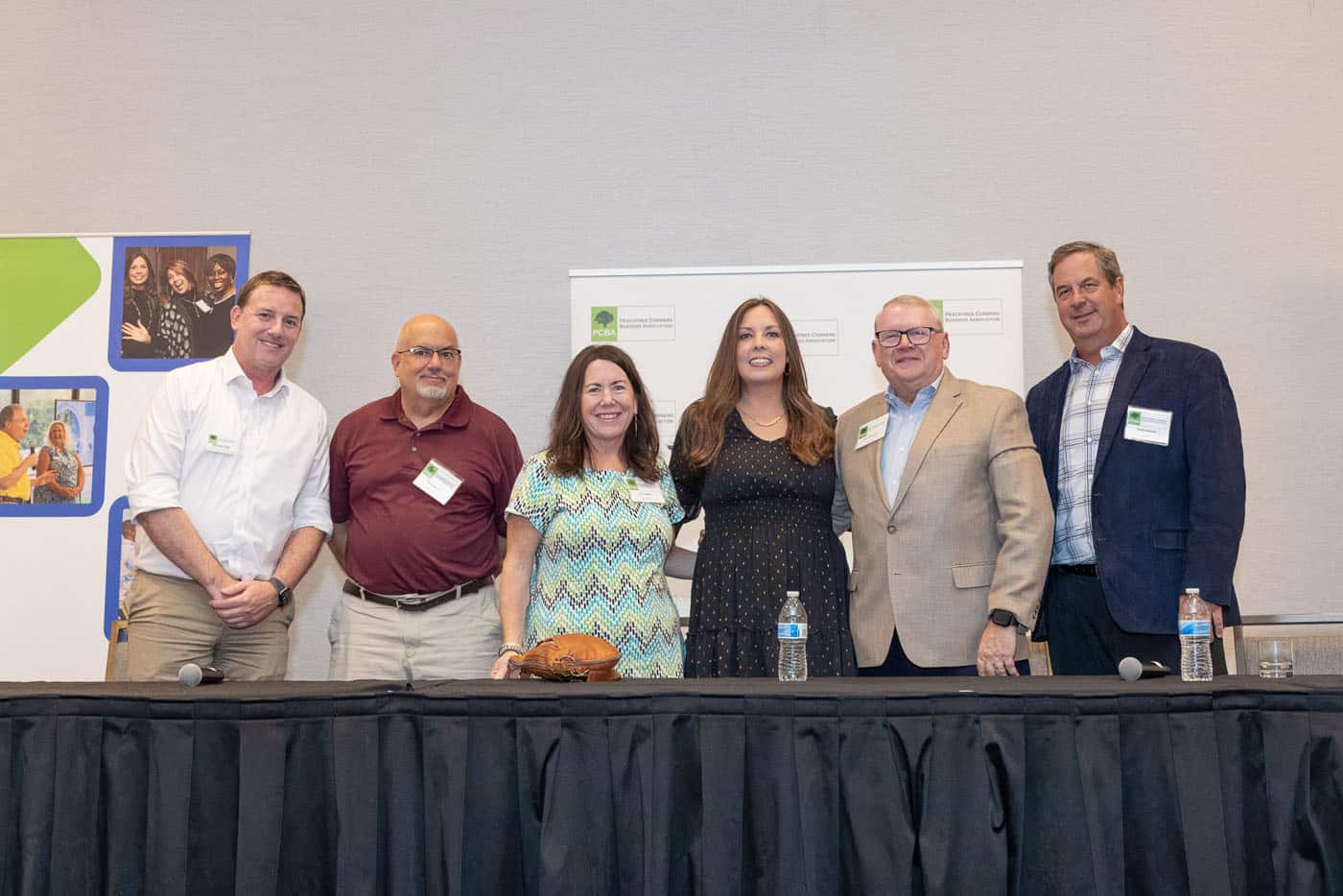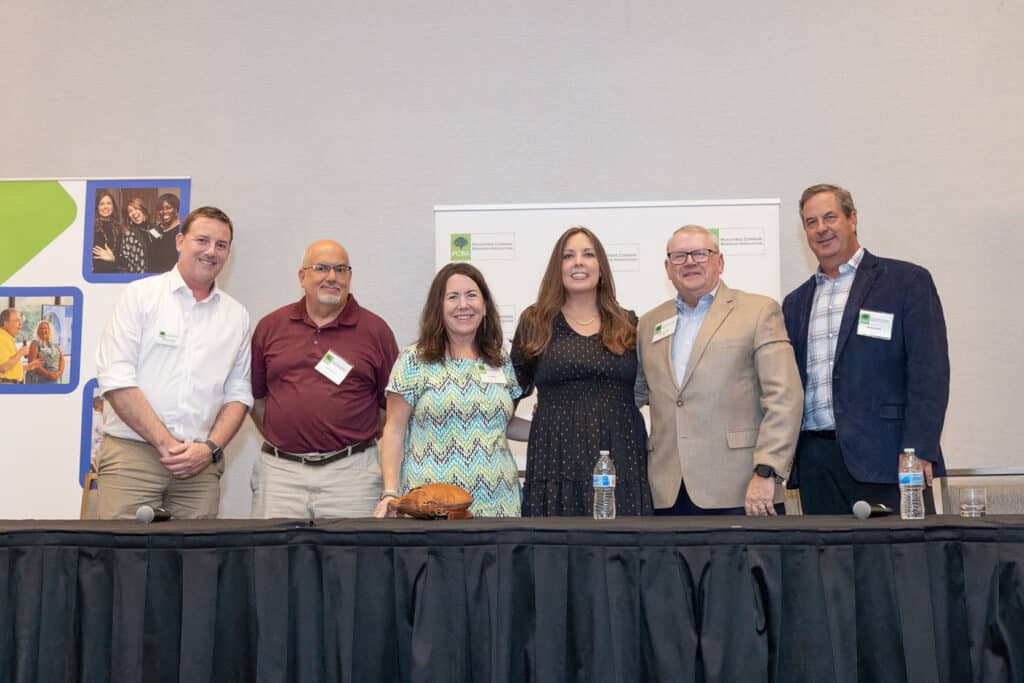 1. The importance of cybersecurity for businesses
Cybersecurity remains a top concern for small and medium-sized businesses. In fact, according to the Identity Theft Resource Center's (ITRC) recently published Business Impact Report, 73% of 551 surveyed small business owners encountered a cyberattack this year.
As the leader of technology solutions provider Rijoli, Gentry Ganote knows first-hand where businesses are the most vulnerable.
"What we're seeing is phishing attacks are really the number one nefarious act that's going on that we deal with on a daily basis. We provide security services for our customers, and we have spam filters and email filters and all kinds of artificial intelligence," said Ganote.
"But emails still get through, texts get through and people become susceptible to clicking on a link, putting their password in, changing bank records, giving money to the wrong people, and we see it every day," he added.
"If any of you guys hire interns, you should educate them quickly about scams that are out there. They don't know they're new to the workforce," Ganote explained emphatically.
2. Business succession and exit strategies
As some business owners head toward retirement or strive to preserve their legacy for future generations, transitioning both management and ownership is paramount.
As "The Profitability Coach," Bill McDermott has consulted many business owners on best executing their succession strategies.
"The particular work for a business owner is number one, identifying that there's value that can be transferred either to that seller, to the management team or to the outside buyer," said McDermott.
"Secondly, there's a growth plan that's required. Typically, there's a letter of intent or confidentiality agreement. There are asset purchase agreements, there are representations and warranties, and having an attorney is absolutely critical," he further explained.
"Selling a business in some ways is also selling real estate, except the numbers are bigger. So, it takes a business broker … it's a complex transaction, and there are a lot of moving parts, and there are a lot of important people that are part of that," he added.
3. Leadership, training and staffing
Industries like hospitality are innovating through adversity, developing new training programs to address service staffing shortages exacerbated by the pandemic and aiming to empower front-line employees through direct and tailored instruction.
Lisa Anders, the Executive Director for Explore Gwinnett, Gwinnett County's official tourism organization, shared her challenges and solutions in this area.
"We've been to a hotel recently. There used to be 30 employees; now there's 15 employees. And it is just a challenge. Pre-COVID, we had a full-time education director who worked on training and hospitality training. We had a very robust program … and just now we are reinventing it, and we're going to roll it out in 24,' but it's completely different," said Anders.
"We have a lot of research and a lot of conversations with our hotels and our other hospitality departments on the very frontline; the very front desk is the problem. People are under-trained and under motivated. It is just a problem," she added.
Yet, Explore Gwinnett is taking positive steps forward with its training efforts.
"We're instituting a new training program. We're going to be going into every single hotel district … going directly into those hotel districts and doing training one-on-one with our hotel partners and with frontline employees. Our hotels are super excited because it's not just customer service, it is learning how to de-escalate situations," Anders explained.
4. Content creation and podcasting
Podcasts have emerged as a powerful tool for storytelling and marketing. Drawing inspiration from a family history in journalism, McDermott leveraged the power of narrative to create a successful podcast that not only celebrates the entrepreneurial spirit but also serves as a cornerstone in his marketing strategy.
"Marketing is the number one weakness in any broken firm," McDermott said.
"I started a show, we just celebrated our 50th episode, and I was able to tell stories of business owners and professionals that advise them. Three years forward now, my podcast has become actually the linchpin in my marketing strategy. It is the number one thing that I do," he went on.
"Podcasting is actually a great way to get to know and trust people and a lot of my guests have now become clients," McDermott added.
Rico Figliolini, the founder of creative services company Mighty Rockets, echoed this sentiment.
"It's a great way to soft open a prospect. … If you want to get a lead prospect in your industry, you should become that authority of that industry," said Figliolini.
5. Artificial intelligence and technology
Increasing efficiency while maintaining the human element using AI applications is at the forefront of business strategy heading into 2024.
The legal realm is catching up with AI's transformative impact. Tools that once seemed futuristic are becoming standard, reshaping how legal professionals approach their work while maintaining the essential human touch through client interactions.
Michael Pugh, an attorney at the law firm of Thompson O'Brien, is witnessing this transition first-hand.
"The legal industry is just starting to incorporate AI … There's one program called LexisNexis where I can write a legal breach and upload it to Lexis, and it'll check my cases. It'll suggest other cases to incorporate; it'll analyze my arguments and tell me what percentage I'm likely to succeed," Pugh explained.
"That's a bit scary, but sometimes it's pretty cool. So, we're definitely going to be using more AI, but at the same time, people want to see who they're working with face-to-face. So, we do meet regularly with our clients," he added.
The next PCBA Business After Hours Speaker Series will be held on Nov. 16, 2023, from 5:30 p.m. to 7:30 p.m. Kathryn Stewart, owner of Performance Trucking, will discuss how she carved out her path as a female executive in a male-dominated industry.

Gwinnett Chamber to Host Multi-Chamber Mixer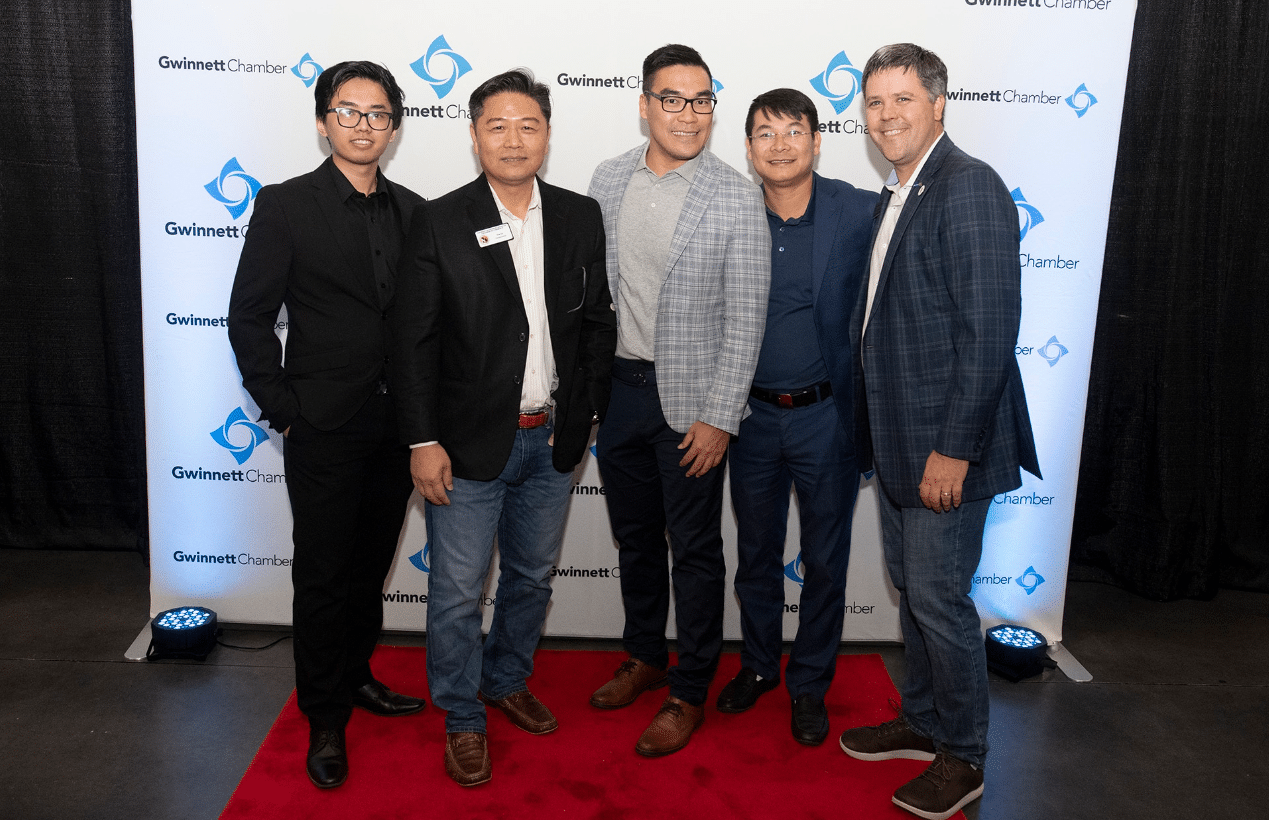 The Gwinnett Chamber is set to host the 2023 Multi-Chamber Mixer at After Hours, an end-of-year event designed to celebrate Gwinnett's inclusive business community.
The program will be held at the Gas South Convention Center on November 1, starting at 5 p.m.
This program brings organizations from around the world together to celebrate Gwinnett's diverse and international business community.
Partners in this event have historically included business groups such as:
The Georgia Indo-American Chamber,
Japanese Chamber of Commerce of Georgia,
Korean American Chamber of Commerce of Georgia,
Latin American Chamber,
German American Chamber,
French American Chamber,
Georgia Hispanic Chamber,
Georgia Pakistan Business Council,
Liberian Community Association of Georgia,
Atlanta Chinese Entrepreneurs Club and
the Italy America Chamber Commerce Southeast, Georgia Chapter
"Collaboration with these organizations enables connection and a deeper understanding of business needs in our region," added Gwinnett Chamber President and CEO Nick Masino. "We are pleased to partner with these entities in hosting an event designed to celebrate our collective success and ever-evolving growth opportunities."
Registration is required to attend and includes international food tastings, drink tickets and networking with more than 300 business professionals. To register, please visit GwinnettChamber.org/Events.

Insight Sourcing Unveils Refreshed Brand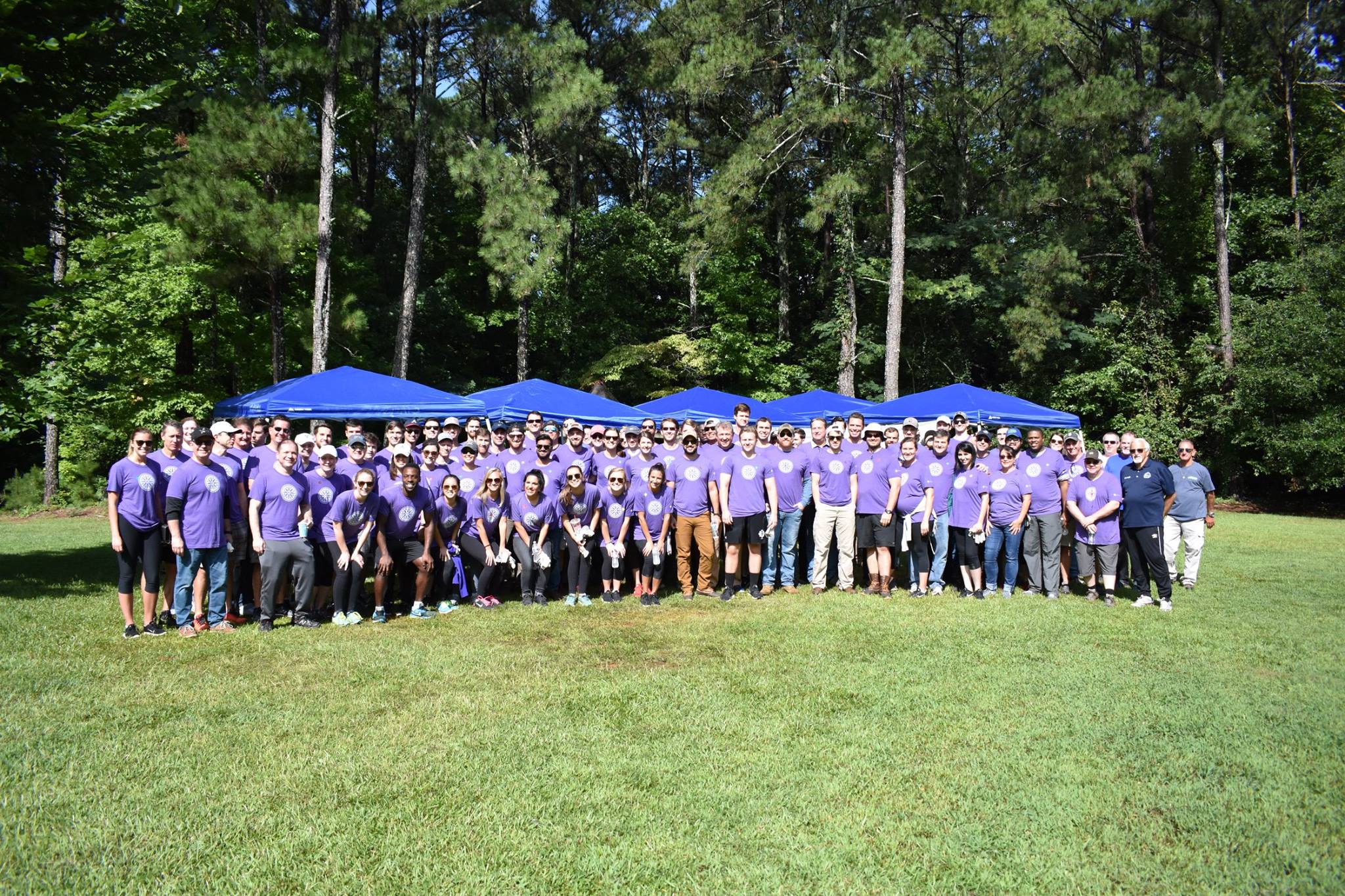 Insight Sourcing, a North American consulting firm focused exclusively on strategic sourcing and procurement-related services, is marking 21 years of client commitment with a brand refresh.
The firm has updated its visual identity with a new icon and font and is dropping "Group" from its brand name, previously Insight Sourcing Group.

The decision to refresh the brand underscores Insight Sourcing's dedication to the procurement and sourcing domain.
"Since day one, Insight Sourcing has remained innovative, agile and always ready to leverage market intelligence, and digital assets to meet the ambitious goals of our clients," said Tom Beaty, CEO of Insight Sourcing.
"We never rest in our pursuit of excellence, and neither should our brand. It reflects our deep appreciation for our past as well as the dynamic nature of our future," he added.
It's important to note that this refresh signifies a renewed pledge to clients and their needs. It does not signify a change of ownership or operating structure.
For further details about Insight Sourcing, visit the organization's website at www.insightsourcing.com.
Read more local business news here.