Business Association and City Work Together for Community Success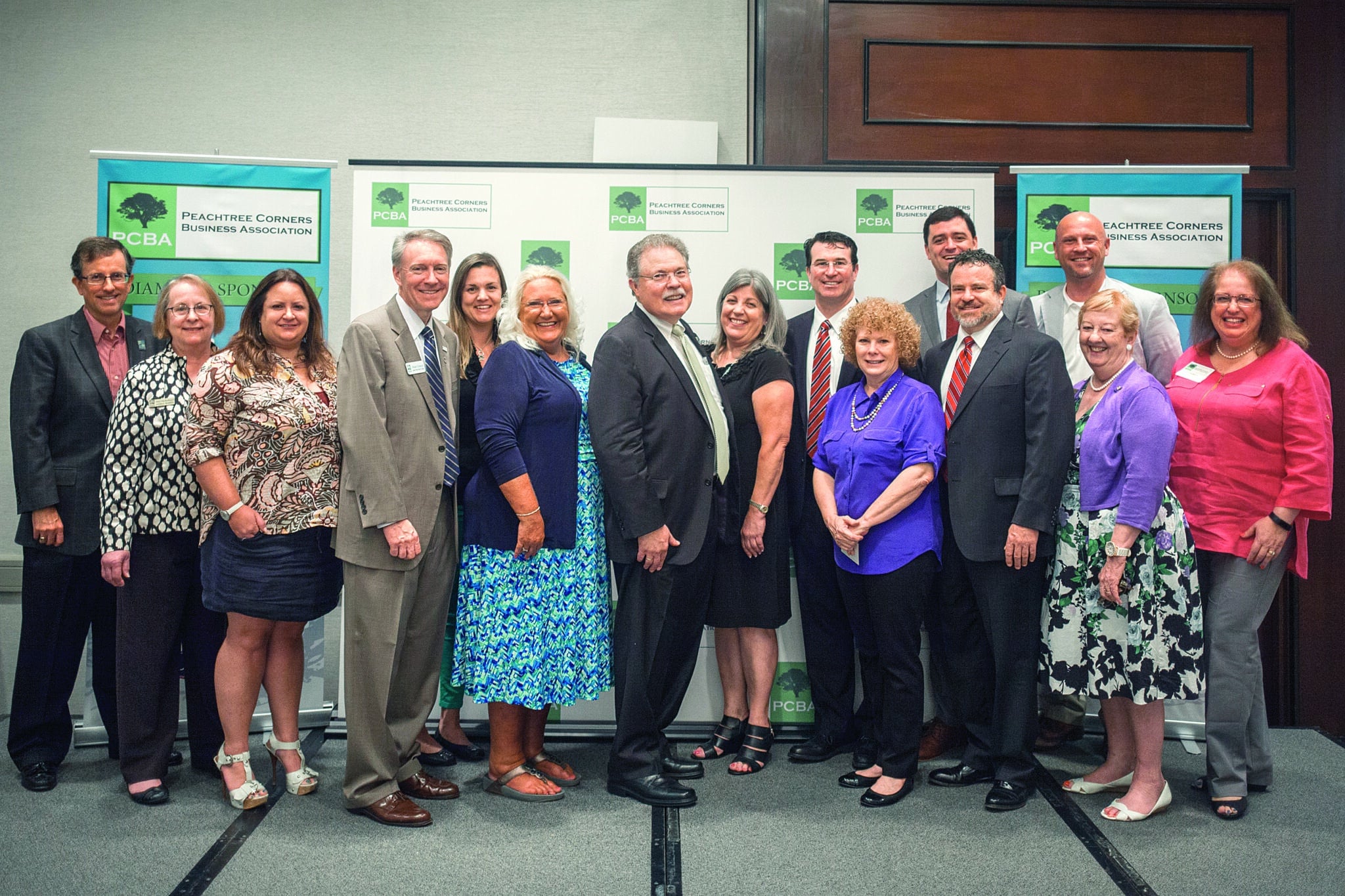 Peachtree Corners Business Association celebrates 10 years of making us better
Asking which was established first, the City of Peachtree Corners or the Peachtree Corners Business Association (PCBA) is kind of like asking which came first, the chicken or the egg. While philosophers, religious scholars, scientists and the like ponder the chicken and egg question, there is a correct answer to the former. PCBA is a few months older than the city itself.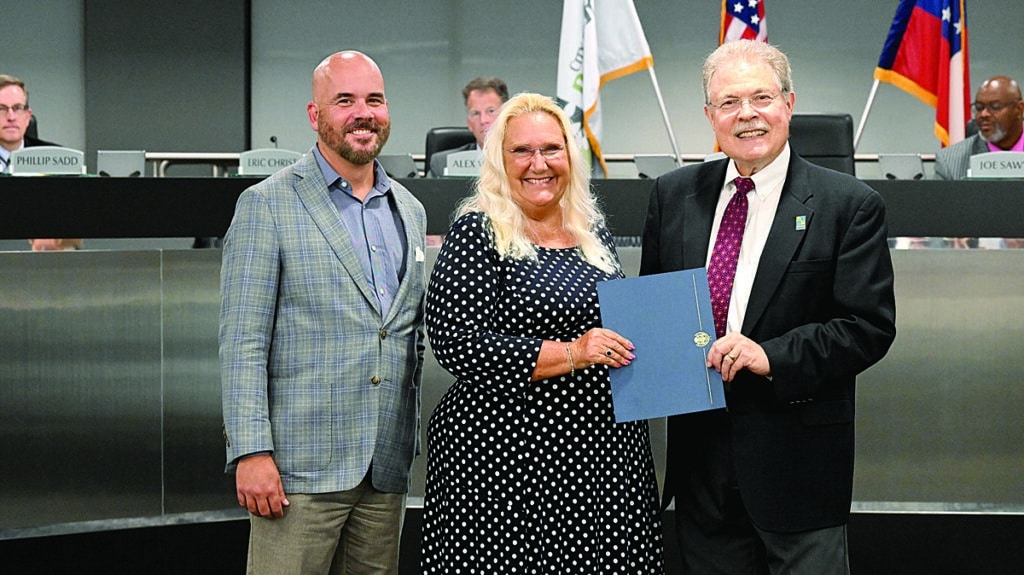 That's significant because they are interdependent.
"When the City of Peachtree Corners was founded in 2012, the PCBA and the city recognized the importance of having an organization focused on our business community," said President Lisa Proctor. "The PCBA was established as an integral part in growing and developing our business community with all businesses that want to do business within our community."
Peachtree Corners Business Association is a business membership organization that focuses on innovative approaches, programs, shared resources, community outreach and opportunities for its member businesses and professionals to connect, develop, grow and prosper.
Just like its motto says, it's "Where Businesses Come to Grow!"
Local businesses strengthen the community
Any Economics or Political Science course will point out the symbiosis of local businesses and local governments. Cities need businesses to contribute expertise and resources in support of public/private funding solutions for special projects.
Locally owned businesses provide many economic benefits to a community, such as:
■ Local businesses are owned by people who live in the community and are less likely to leave. They are more invested in the community's future.
■ Increasing local businesses means creating more jobs to encourage more people to stay in the area. This not only allows people to work closer to home, but also improves the quality of life for the community by increasing city revenue, creating a more self-sustainable community and connecting the community together.
■ Locally owned businesses also build strong communities by sustaining vibrant town centers, linking neighbors in a web of economic and social relationships and contributing to local causes.
The list of positives can go on and on. It's important to note that these benefits from supporting local businesses are at risk of being measurably reduced by the increase of national chain competition.
PCBA strengthens local businesses and the city
The PCBA is made up of businesses of all sizes and types who want to expand their reach and grow their business within Peachtree Corners and the greater metro-Atlanta area. According to its website, PCBA affords its members the opportunity to:
■ Gain exposure and brand awareness for their businesses,
■ Highlight their businesses,
■ Generate new customers and forge relationships,
■ Support local businesses, and
■ Give back to the community.
That last item on the list, giving back to the community, is a huge part of what the Peachtree Corners Business Association does. Through its Community Outreach Program, it has donated over $115,000 and awarded 15 scholarships to deserving charities and students over the last 10 years.
10th-anniversary celebration
To celebrate its 10-year anniversary, PCBA is pulling out all the stops to raise as much money as possible to help three more charities. "This year, we're focusing our fundraising efforts on local charities that are addressing three important needs — community, health and education," said Proctor.
The annual charity event, Celebrating 10 Years and Touchdowns Charity Party, is set for Sept. 22 from 5:30 to 8 p.m.
"It's going to be our best one yet and we would love for [everyone in the community] to be a part of it," said Proctor. "There will be plenty of time for business networking, enjoying tailgating activities including a cornhole tournament, a live auction, drawings, food and adult beverages as we raise money for three great causes and award a check that evening to another local charity."
Tickets for the fundraiser are on sale now and there are sponsorship opportunities. Perhaps best of all, a silent auction is underway that features one-of-a-kind items, such as a football signed by Peyton Manning and another signed by Rob Gronkowski; a boxing glove signed by Mike Tyson; trips to Hilton Head, The Biltmore and more distant destinations like Sydney, Australia and Greece.
There are also adventures, including a supercar driving experience and a chance to swim with sharks. Visit peachtreecornersba.com/about-charity-event to get details, register for the charity party or place bids for the silent auction.
Focus on Local Charities
The Peachtree Corner's Business Association is proud to focus its fundraising efforts on three local charities.
Corners Outreach has a mission of equipping Atlanta's underserved students of color and their families to lead full lives through educational development and economic opportunities. It offers three paths to impact the community: volunteering, donating and becoming a customer. All three paths change lives and are accomplished through: Corners Academy — early learning, elementary tutoring and teen development; Workforce Development — basic needs, life skills, job skills and educational advancement; Family Engagement — adult workshops, food assistance and health services; and Corners Industries & Staffing — sustainable living wage and career advancement certification. More at cornersoutreach.org.
Paint Gwinnett Pink 5K is a celebration of survivorship, while raising awareness and funds for breast cancer programs at Northside Hospital Gwinnett. Community support and donations fund Northside Hospital Institute cancer patients in Gwinnett County by providing improved access to cutting-edge imaging technology for earlier diagnosis, mamograms, transportation and other assistance needed for cancer treatments. Funds raised in 2022 will go to the installation of additional imaging units.
The event is the largest 5K supporting breast cancer in Gwinnett County. The annual Paint Gwinnett Pink 5K Walk/Run is held at Coolray Field in Lawrenceville every October. The 2022 event will be held on Saturday, October 15. More at paintgwinnettpink.com.
A. Worley Brown Boys & Girls Club provides an environment where all youth feel safe and secure to dream, discover and develop. It works with hundreds of kids and teens each year to help them reach their full potential. The programs focus on helping kids succeed in school, live healthy and become leaders.
The club focuses on a variety of programs including culinary arts and gardening, STEM, computer coding, music studio/music production, photography/film production, visual and performing arts, fashion and design, creative writing/comic book creation, science, career readiness, a Diplomas to Degrees program, tutoring and homework support, toastmasters, sports and character and leadership development clubs. More at bgcma.org/club/aworley/.

Insight Sourcing Group Adds Kane Kiester as VP of Energy Procurement and Management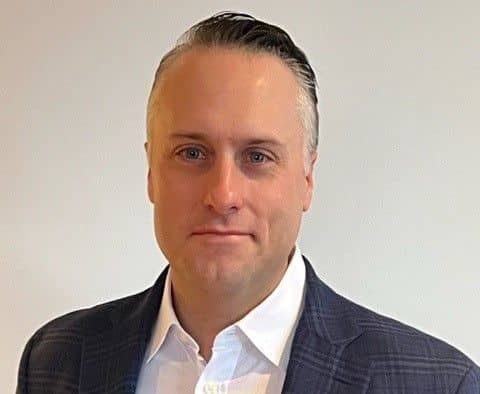 Insight Sourcing Group, a leading consulting firm focused on procurement optimization and clean energy, has announced the addition of Kane Kiester as the new Vice President of Energy Procurement and Management at Insight Energy, Insight Sourcing Group's sustainable energy business.
Bringing more than 20 years of experience as an energy executive and sales leader, Kiester has focused his career on advancing innovative energy solutions for commercial and industrial customers. He comes to Insight Sourcing from NRG Energy, where he was the Vice President and General Manager of the East Region since 2021.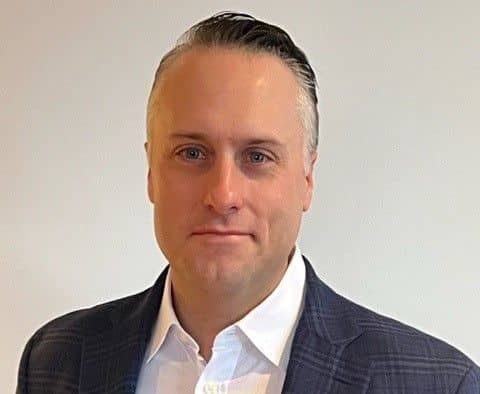 "Insight Energy's mission to guide organizations towards more efficient energy procurement and consumption aligns with my personal commitment to provide clients long-term impact," said Kiester. "Our team prioritizes the customer experience and is uniquely positioned to deliver full-lifecycle energy management due to our deep procurement and sustainability expertise."
At Insight Energy, Mr. Kiester leads a team that is currently managing more than $8 billion in client spend and has a 97% client retention rate. Insight Energy's team provides strategic procurement services to focus on clients' needs to reduce energy spend.
"Kane brings a proven track record of optimizing energy procurement for customers, and successfully producing sustainable solutions that reduce cost and manage risk," said Tom Beaty, Founder and CEO of Insight Sourcing Group. "We are thrilled to welcome him to the team and anticipate that he will guide the continued expansion of our energy practice."

Consulting Firm Focuses on Procurement Cost Optimization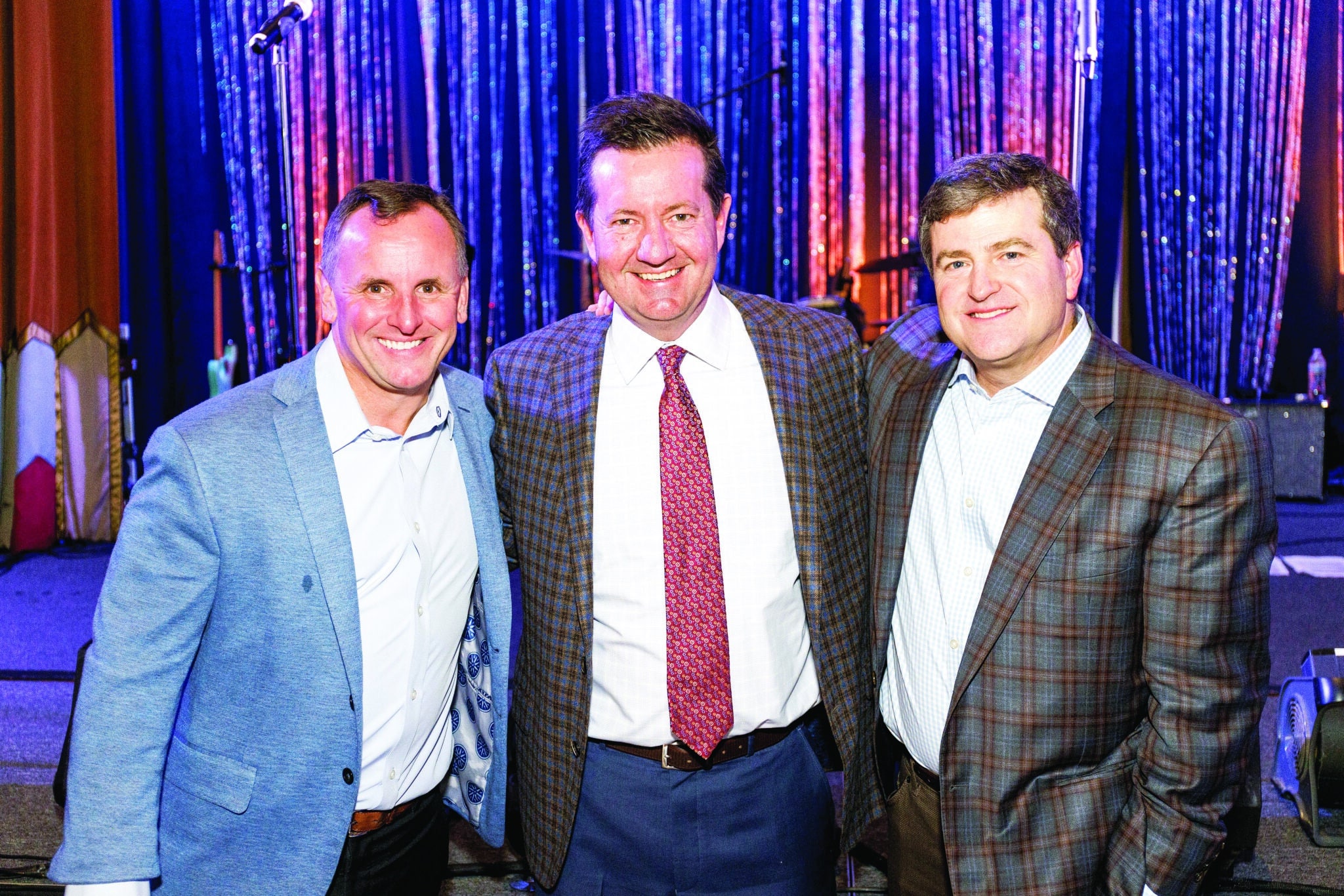 Insight Sourcing Group celebrates 20 years of serving clients and preserving history.
Unless they are part of a company looking to trim operating costs, most people probably don't quite know what a business focused on strategic sourcing, cost optimization and procurement operational transformation does. That's what Insight Sourcing Group has done for more than 20 years from its headquarters in Peachtree Corners.
"We go into companies and look at what they spend money on other than payroll, and we determine ways to take out the cost, often through supplier negotiations," said Tom Beaty, Insight Sourcing Group founder and CEO.
"We have a couple of different businesses, but the main one is a consulting firm, and we're the largest consulting firm of this kind of specialized procurement," he explained. "Strategic sourcing is that process where we get bids from suppliers and negotiate and establish contracts for customers. …We did over 1,000 projects last year."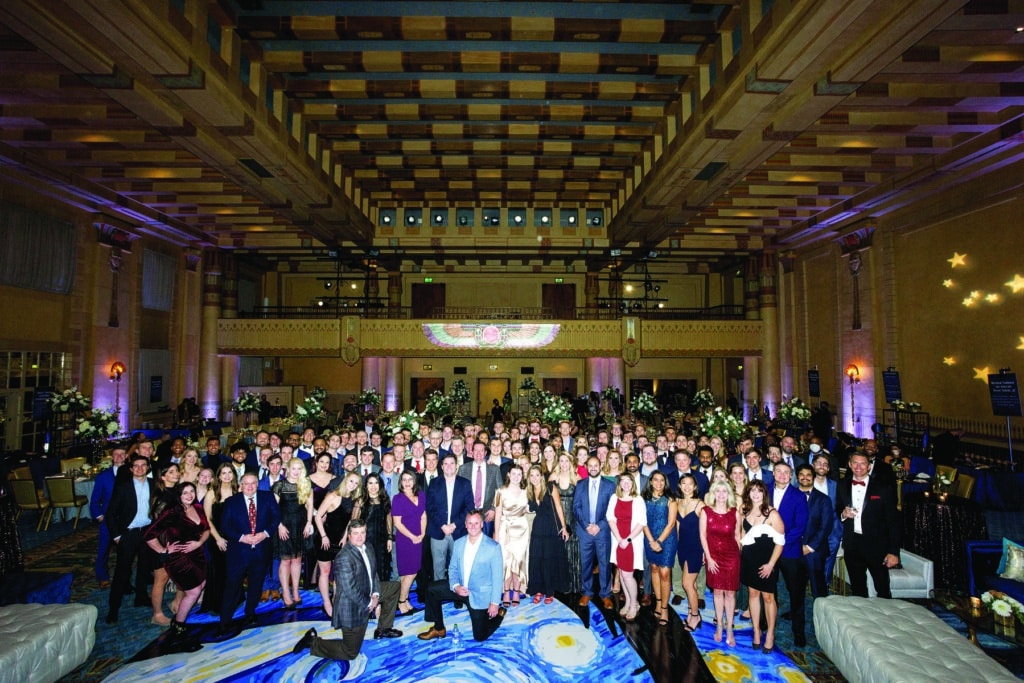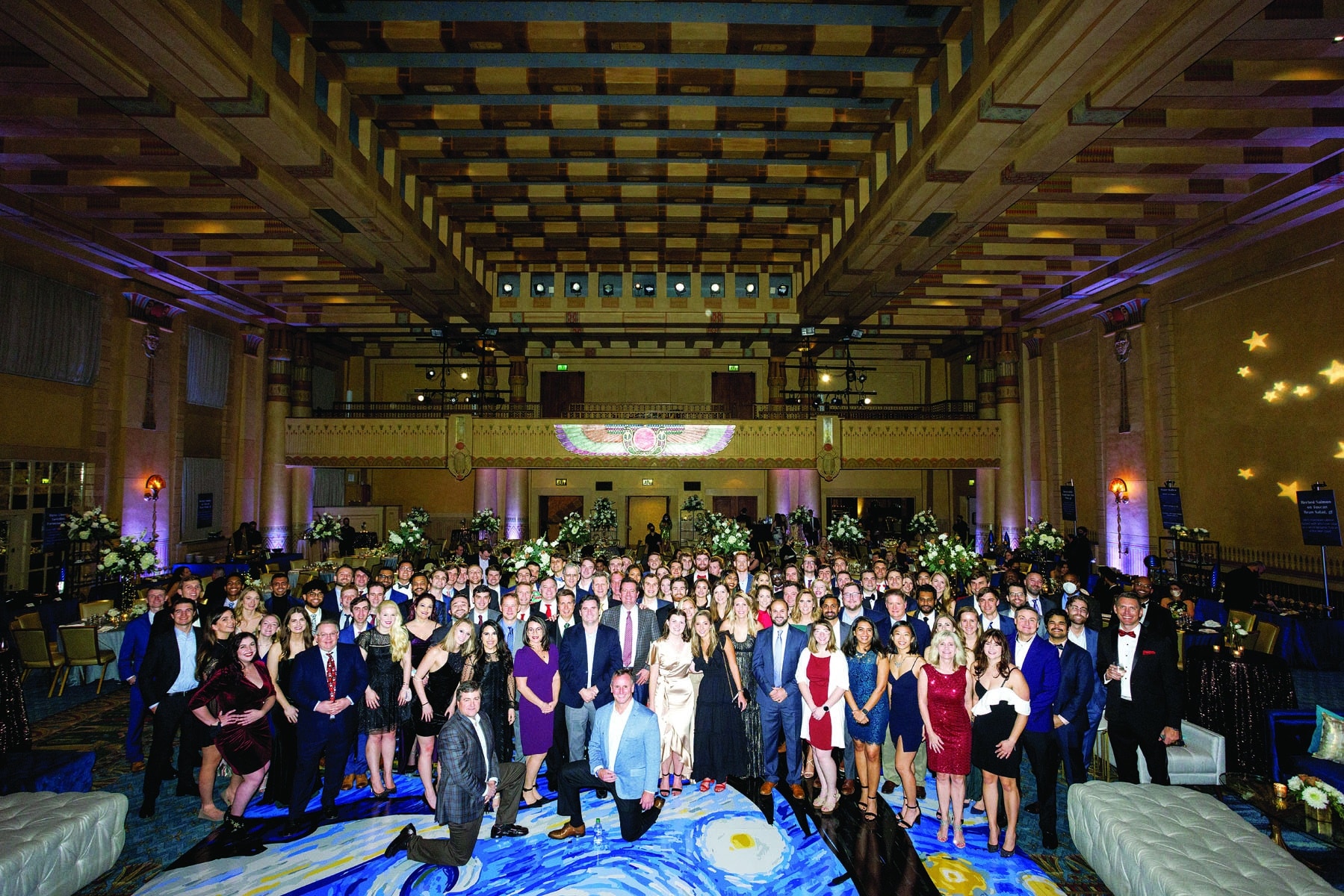 Among the company's clients are major corporations like Genuine Parts, Meta (formerly Facebook), Under Armour, Freddie Mac and Cox Media. Besides being the biggest company of its kind, Insight Sourcing Group is one of the best. It has garnered numerous accolades since its founding.
"We have … tons of customers and almost all of them would be name brands like lulemon and large manufacturers," Beaty said. "Normally a big part of their revenue goes back out the doors to vendors — something they haven't focused on in the past. When you're growing a lot, it's something you may neglect and then that growth is a little harder."
Insight Sourcing Group announced 20% firmwide growth in 2022, with 84 new team members added, of whom 23 joined as part of an acquisition. The team drove more than $1.2 billion in contracted savings for the 243 clients served firmwide over the course of the year, completing 1,199 procurement and sourcing projects in 2022, according to information provided by the company.
Insight Sourcing Group has registered growth every year since its founding in 2002, resulting in recognition by Consulting Magazine, which included the firm as No. 24 on its list of Fastest-Growing Private Companies for 2022. Other notable awards for the year include Insight Sourcing Group's seventh consecutive year on Forbes's list of America's Best Management Consulting Firms and its 15th consecutive year on Atlanta Business Chronicle's list of Best Places to Work in Atlanta.
Good for environment, good for diversity
Perhaps the cherry on top is the Insight Energy initiative that delivers customized energy and sustainability solutions to reduce costs, manage risk and improve competitive position. It realized an $8 billion client energy spend under management for 245 energy and sustainability clients and an impressive 94% client retention rate.
The year also marked Insight Sourcing Group's public commitment to a goal of 100% renewable energy by 2030.
"Through our energy management business …we go into companies and …help them actively manage gas and electricity, and then we have a green sustainability practice. We go in and we help convert carbon energy spend to green spend," Beaty said. "A lot of our clients have [Environmental Social and Governance] goals that relate to green energy."
Besides helping its clients become more ecologically friendly, Insight helps them work with more women-based and minority-based vendors. The company recently helped a large private equity firm that owns many other companies achieve $2 billion in diverse spending. And Insight was the engine that made the accomplishment possible.
In 2022, the firm's supplier diversity practice achieved an $18 billion spend prioritized for diversity impact, supported 78 corporate supplier diversity programs and increased each client's supplier diversity investment by an average of 2.4 times.
Giving back through history
With all those major achievements that enhance businesses, Insight also works hard to give back to the community. Perhaps its greatest philanthropic achievement is the project that records oral history of combat veterans called the Witness to War Foundation.
A year before launching Insight Sourcing Group, Beaty discovered a group of 150 veterans called the Atlanta World War II Roundtable who met monthly to share their war experiences.
Growing up with a fascination for WWII, and later for combat in general, Beaty couldn't believe that all this rich history wasn't being preserved. He bought a video camera and launched the Witness to War Foundation in his spare time, despite having no video or audio expertise.
"In 2001, I started interviewing combat veterans …to capture their stories to preserve them for the history as well as for their families and for them," said Beaty, who is not a veteran himself. "We have a website with over 1,000 war stories on it now."
The footage will eventually be part of a collection in the Library of Congress. The organization also supplies footage for documentaries and museums as well as other projects. It's the largest oral history preservation organization of its kind in this country, attending about 20 different military unit reunions a year.
"We've done over 3000 interviews, including Senator Bob Dole," said Beaty. "But we mainly focus on everyday heroes, and we've done a bunch of Peachtree Corners veterans."
Insight was also a major contributor the Peachtree Corners Veterans Memorial in Town Center. It sponsored one of the six statues in the structure.
"There's a proverb …that says, "When an old person dies, a library burns." Losing the stories of veterans is kind of the same thing," said Beaty. "That's why this is so important."
Learn more about Insight Sourcing Group at insightsourcing.com.

PCBA Awards $500 to Furkids at March Networking Event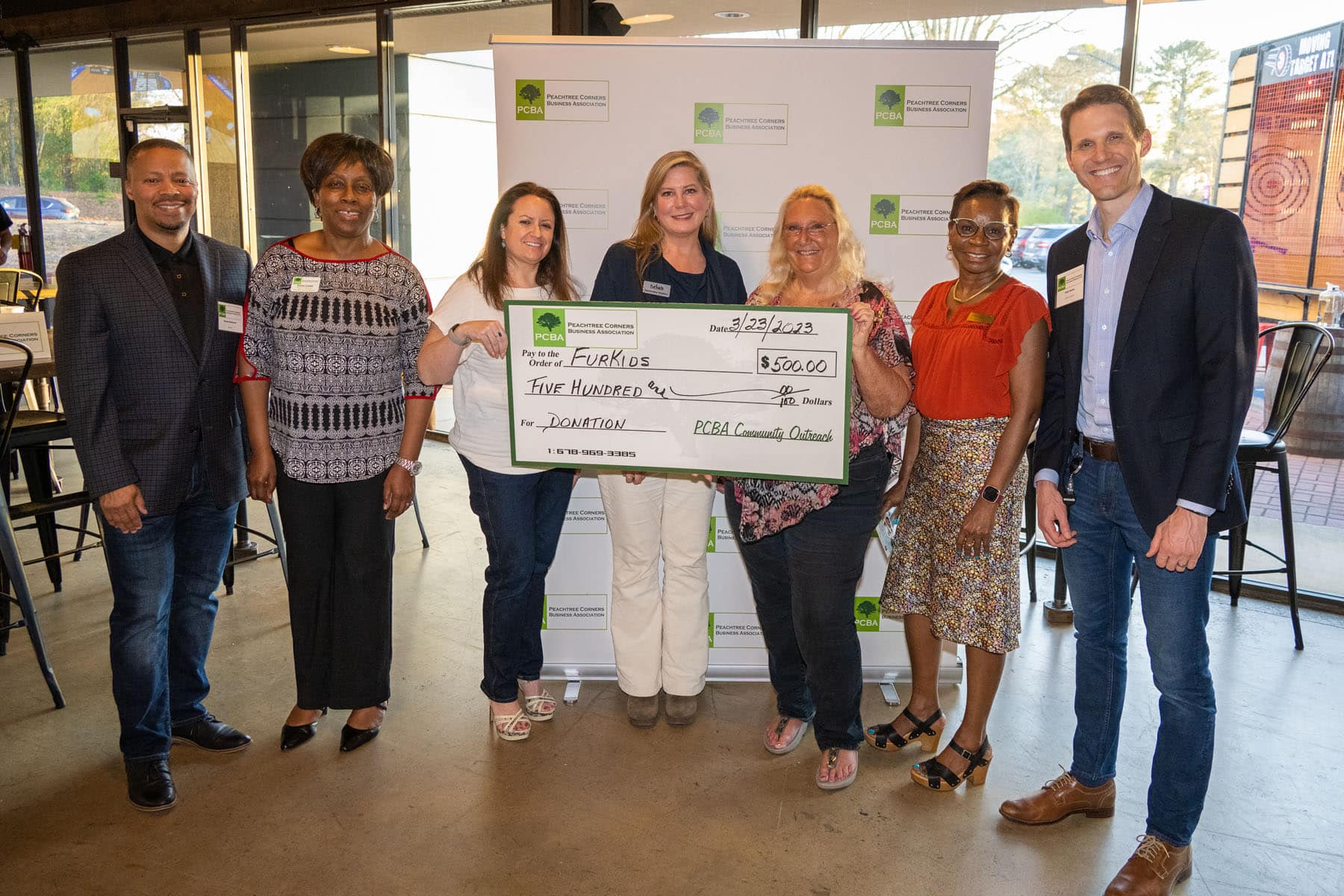 The Peachtree Corners Business Association (PCBA) March Business After Hours Event was action packed with opportunities for business networking at Anderby Brewing. Everyone enjoyed new cocktails and specialty beers while enjoying dinner from Latin Fresh as well as axe throwing from Moving Target ATL NE.
The PCBA also presented a check of $500 to Furkids in support of their efforts to care for animals while helping to find their forever homes.
"The PCBA is proud to donate a check for $500 to Samantha Shelton, CEO of Furkids in support of their efforts to rescue homeless animals, provide them with the best medical care and nurturing environment while working to find them a forever home," said Lisa Proctor, PCBA President.
"Our Outreach Committee and Board are impressed with Furkids' commitment to provide care and restoration for these special animals at their no kill shelters. With the PCBA's continuous commitment to supporting our community in a meaningful way, we are excited to be a small part of their efforts," she added.
Headquartered in Georgia, Furkids is a nonprofit charitable organization that operates the largest cage-free, no-kill shelter in the Southeast for rescued cats, and Sadie's Place, a no-kill shelter for dogs. Furkids also operates one of the only facilities in the Southeast dedicated to the care of FIV positive cats.
Furkids has rescued and altered more than 55,000 animals since its founding in 2002. Approximately 1,000 animals are in the Furkids program today, in the Furkids shelters, 10 PetSmart and Petco adoption centers, and more than 400 foster homes in the Atlanta area.
Funds for the PCBA Community Outreach program are raised throughout the year from PCBA membership, sponsorship and the annual charity event. Donations and scholarships are awarded at monthly events so members can learn more about these organizations.