Local Company Named U.S., Canada Trainer for Energy Efficiency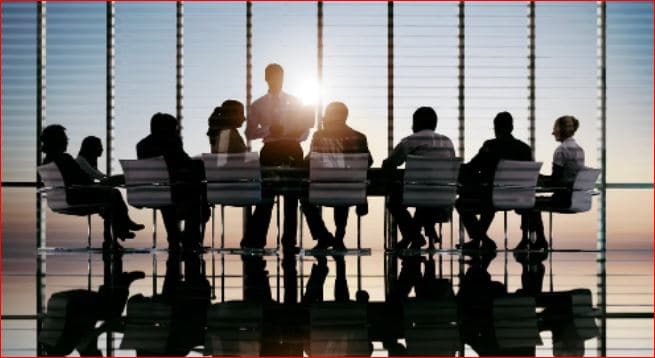 Peachtree Corners-based PBJ Media Holdings has been named by the internationally recognized Efficiency Valuation Organization (EVO) as the exclusive sole source training provider for the U.S., U.S. territories, U.S. military, U.S. government and Canada for EVO's Performance and Measurement Verification Analyst (PMVA™) professional development seminar and certification.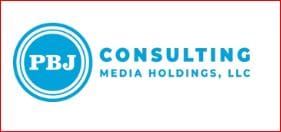 EVO is a non-profit organization whose products and services help people engineer and invest in energy efficiency projects worldwide.
Measurement and Verification" (M&V) is the process of planning, measuring, collecting and analyzing data for the purpose of verifying and reporting energy savings within an individual facility resulting from the implementation of energy conservation measures (ECMs).
Attendees to the M&V Fundamentals and International Performance Measurement and Verification Protocol (IPMVP) seminar will utilize EVO's IPMVP to implement "best practices" for measurement and verification for energy efficiency projects, quantifying savings, enhancing utility rebates and incentives, improving ROI metrics as well as bolstering sustainability outcomes such as water efficiency and carbon accountability.
"Energy efficiency for whole facilities and buildings or partial technologies upgrades such as lighting systems, HVAC and building automation, the building envelope covering roofing, insulation and window systems and adding renewable technologies is more important than ever before," said EVO's Executive Director, Denis Tanguay.
He added, "we are seeing a renaissance within the energy industry as businesses large and small seek solutions to lower their energy costs, improve their operations and workflow, enhance team member's in-office daily experience and implement measurable plans that are good for the environment, the economy, energy efficiency optimization and our communities."
EVO engages subject matter experts to independently create the best practices training and the IPMVP, which sets the real-world standards for quantifying energy savings from retrofits. Since 2009, over 15,000 individuals have taken this program with alumni now in more than 60 countries.

Waramaug Hospitality Acquires Atlanta Marriott Peachtree Corners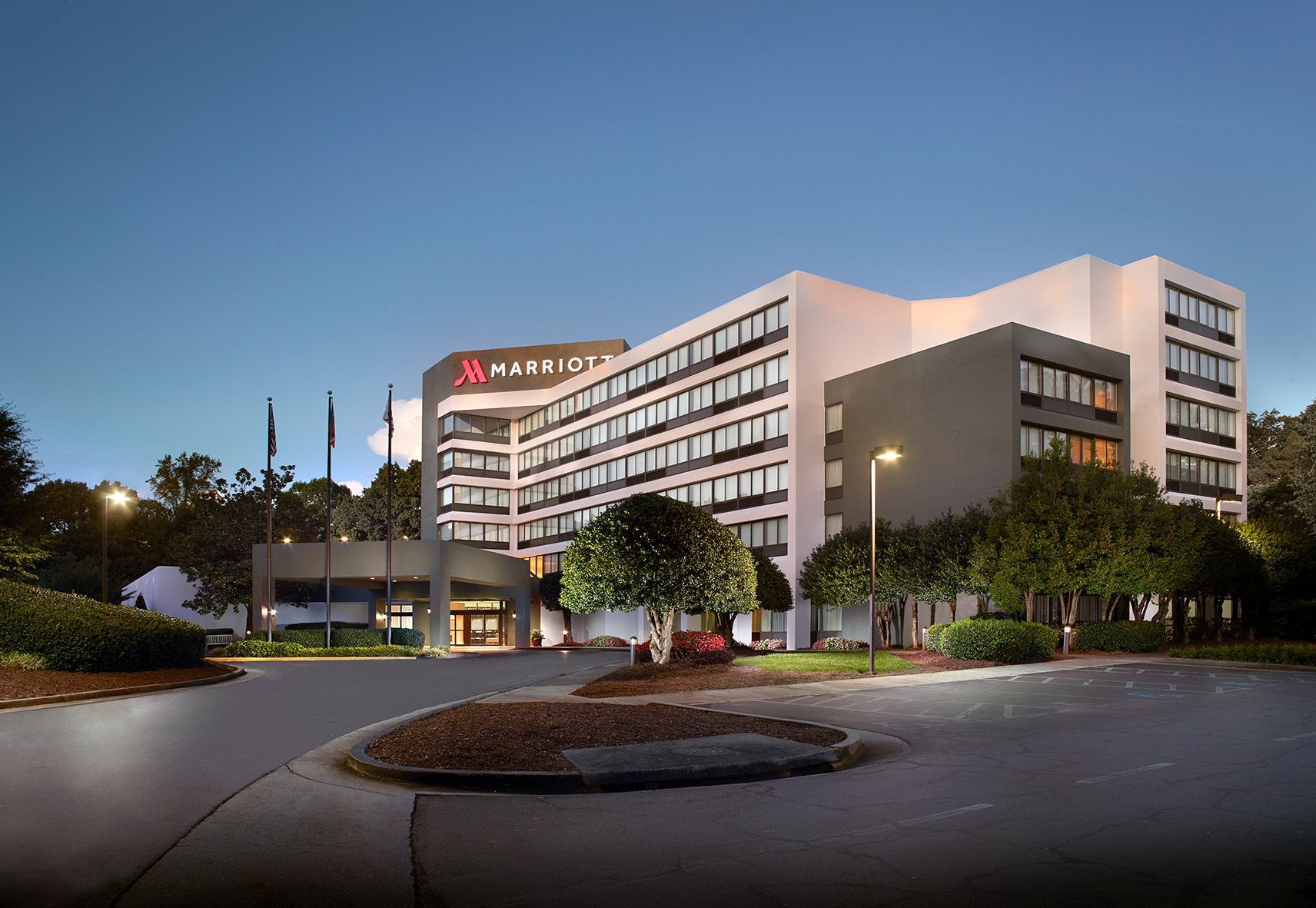 Waramaug Hospitality, a privately held investment firm focused on select-service and full-service hotels, announced on Aug. 23, it acquired the Atlanta Marriott Peachtree Corners. 
The 222-room Atlanta Marriott Peachtree Corners features a fitness center, indoor pool and outdoor fire pit seating area. All meeting and event spaces are equipped for various events, from industry conferences to happy hours and lifecycle events.
"As the second full-service Marriott Hotel and 16th Marriott-branded property in our portfolio, said Ferit Ferhangil, Principal of Waramaug Hospitality, "we see tremendous revenue growth opportunities for this asset in a thriving market."
The property, which will now be managed by Aimbridge Hospitality, is located within Technology Park, a regional technology and innovation hub. The 500-acre campus is a destination for technology innovation in the Southeast and home to over 2,300 businesses ranging from tech startups to Fortune 500 companies.

AJC names Cornerstone Christian Academy the Top Small Workplace in Metro Atlanta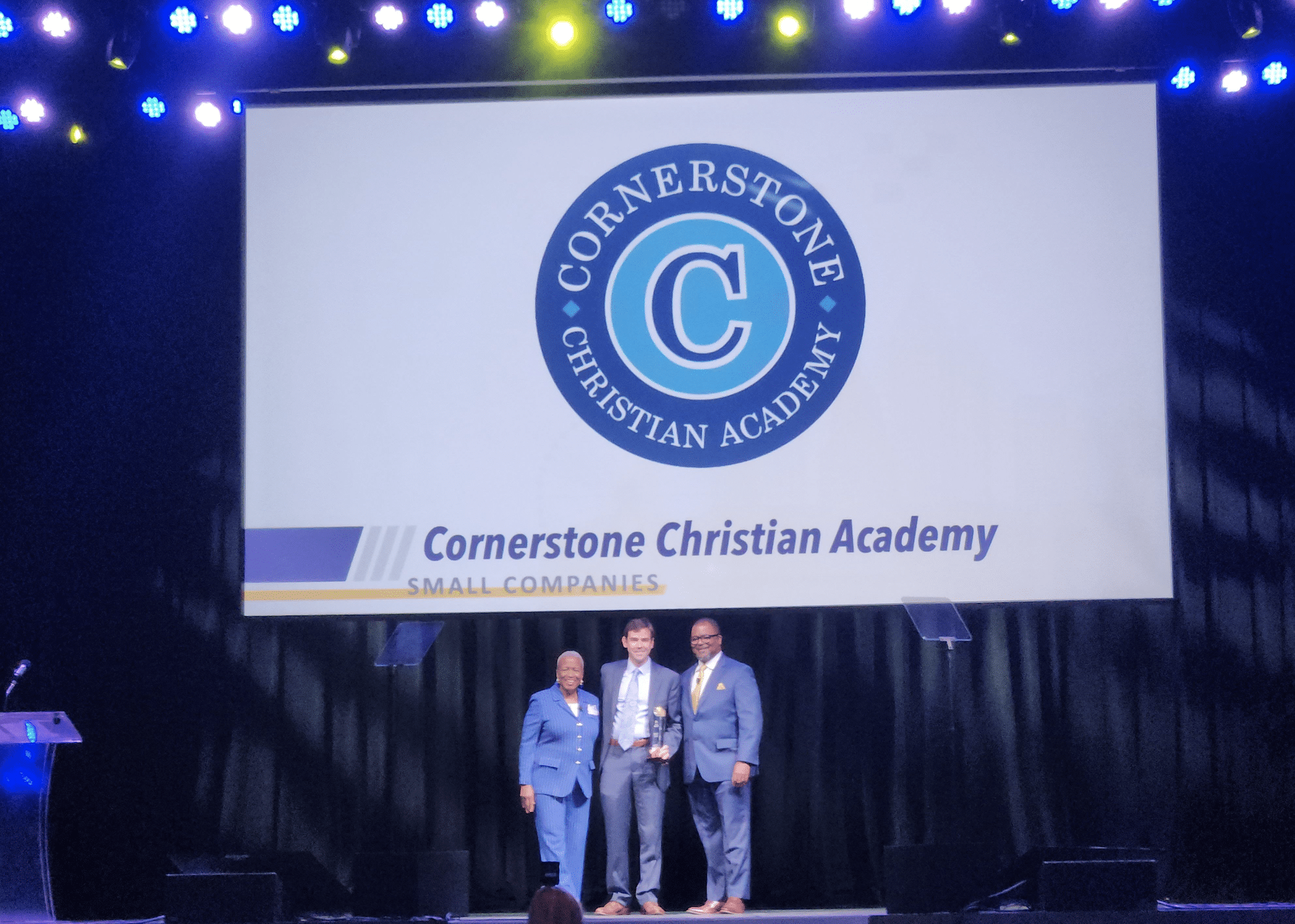 For the 13th consecutive year, The Atlanta Journal-Constitution and Energage have released their list of Top Workplaces in metro Atlanta. On August 10, Cornerstone Christian Academy, based in Peachtree Corners, was named the #1 Small Workplace in the metro area for 2023.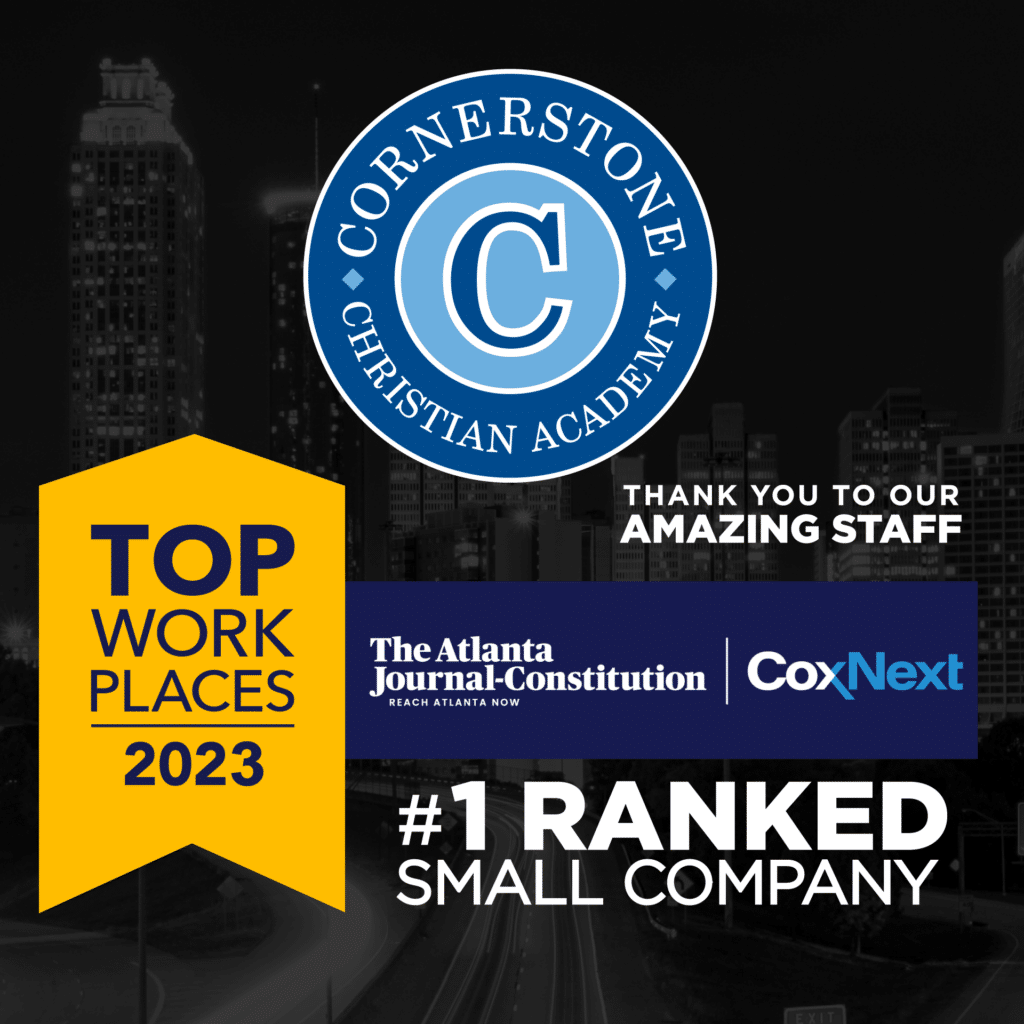 The honorees were determined based on employee feedback gathered from a third-party, anonymous survey. The survey measured multiple factors critical to the success of any organization. Of nearly 8,000 companies that applied, only 332 businesses were chosen to participate.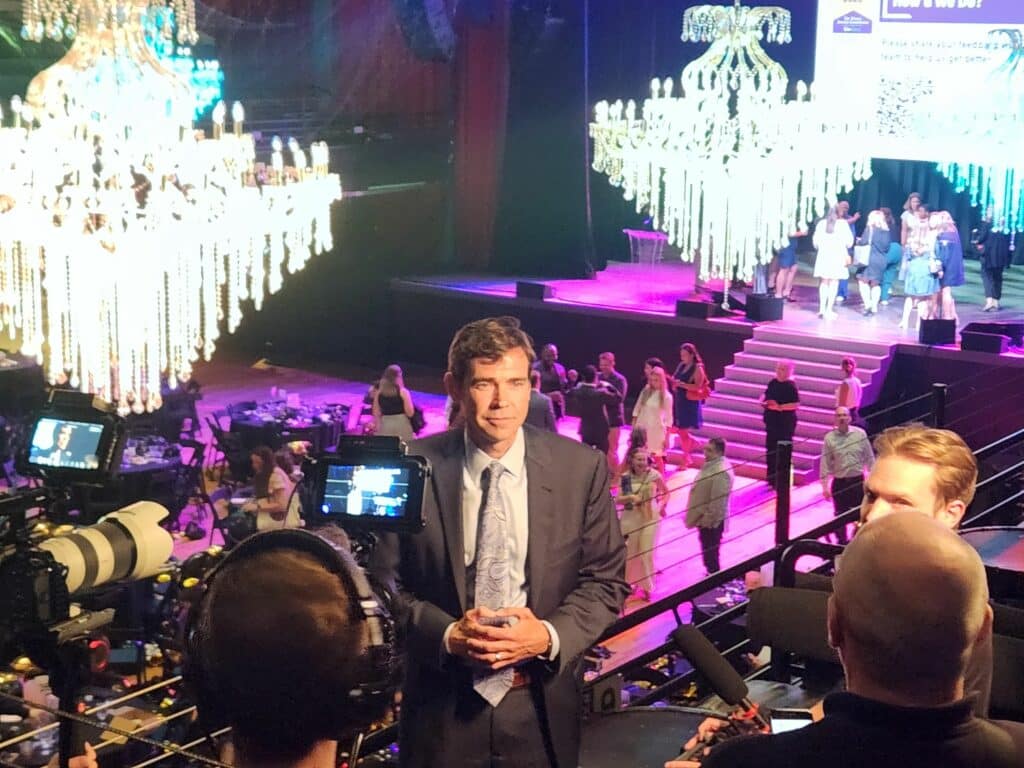 Colin Creel, Headmaster at Cornerstone, stated, "We were extremely humbled to hear that we were not only named on the list, but ranked first among small companies. I am very thankful our staff has received this public validation of the amazing work that occurs here at Cornerstone. Our staff deserves all of the accolades they are receiving; Cornerstone is a very special place because of them."

Premier Racquet Sports: A Holistic Approach to Tennis Pro Shops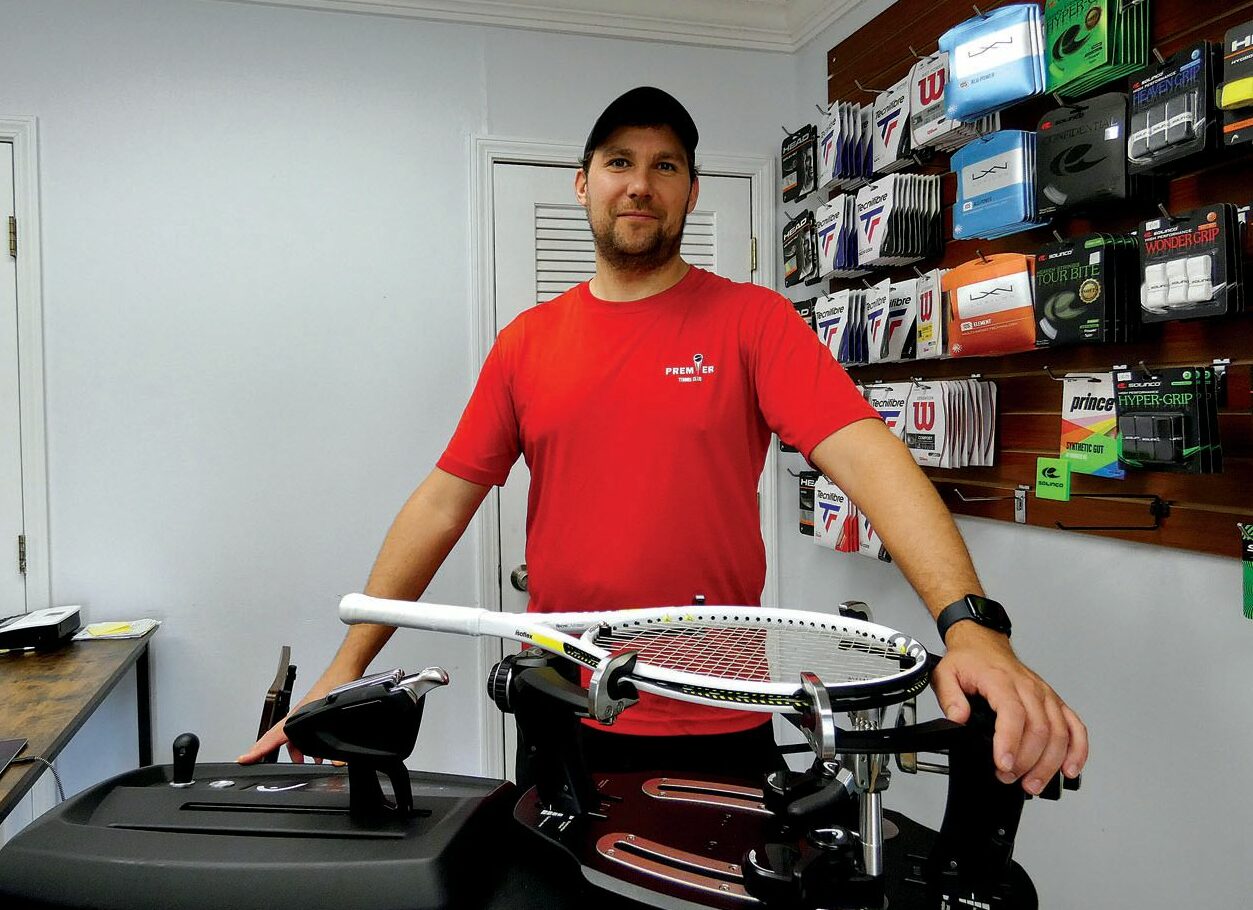 Calling all racquet sport lovers! Premier Racquet Sports, a tennis pro shop, recently opened on March 15 in Peachtree Corners off Spalding Drive.
This is Premier Racquet Sports' second location in Atlanta, the other being in Dunwoody. However, this pro shop brings something unique and special to the competition wherever it lands.
Founded by Corey Matney, with partners Claude Badowski and Bobby McMahan, Premier Racquet Sports is a shop with an emphasis on a community-driven approach to the racquet sports industry.
In an industry where it can be overwhelming and daunting to adventure into the realm of pro shops, Premier Racquet Sports aims to break the status quo by making tennis available to all.
"Our goal is anyone who comes in, whether you've never played tennis before, never played pickleball before, or you are basically a professional, you will have time spent with you explaining what's the best kind of choice for you," said Badowski. "Learning about customers as a person and trying to really build a relationship makes it so that we can help people long term rather than just transact with them."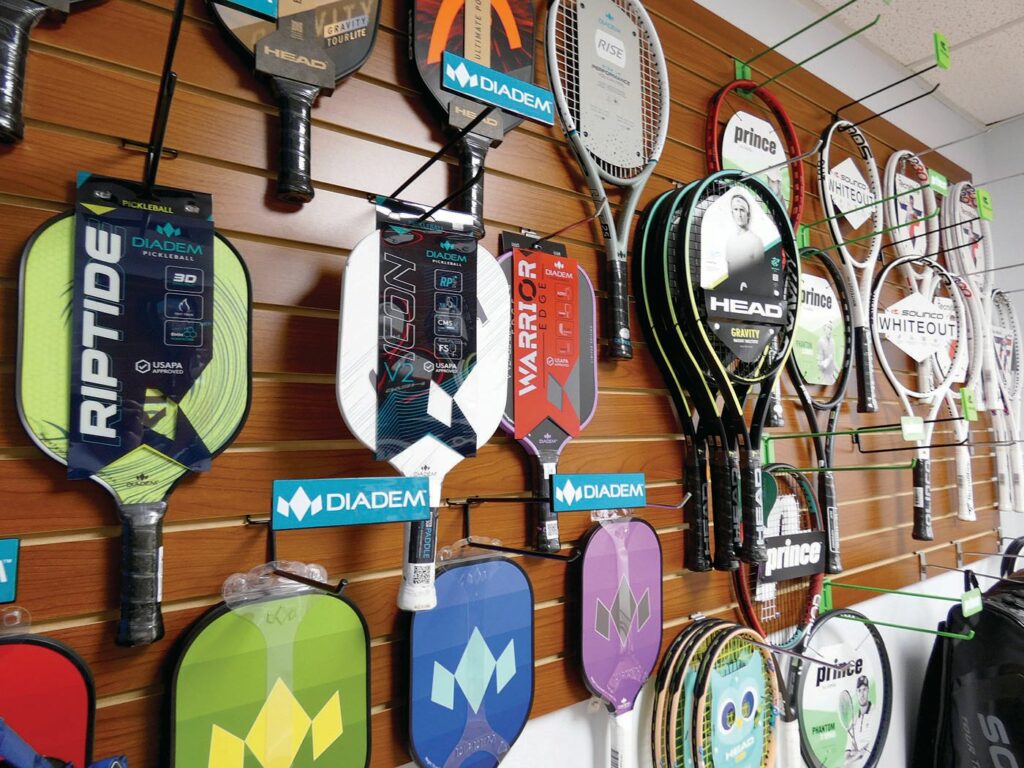 More than a business
Matney began stringing rackets in high school to be able to afford tennis lessons and eventually went into college playing Division I tennis. Not only did a passion for the sport drive him to create Premier Racquet Sports, Matney also found an intense need for a friendly business based in the racquet industry.
"…to be able to offer the community high-level technical services and be able to have everyone feel like they're getting the same treatment that a professional tennis player would when they come into a tennis shop, and meet their needs," said Matney.
As a long-term tennis player, Matney found that service at pro shops could feel impersonal, furthering his drive to create a pro shop that was more than just a shop.
One way the shop has accomplished this objective is through occasions such as demo days, events where the shop will demo rackets and bags while also running free tennis drills.
"It's a great chance for people to talk to us about what's the best racket for them and what's the best string for them to hit with it," said Badowski. "They get to feel the difference, because there's hundreds of rackets out there and thousands of string and string combinations. It's very rare for people to be able to try them all and get instant feedback …they can feel the difference."
Additionally, Premier Racquet Sports will have their next demo day on July 14. This event will feature all Wilson products as well as Wilson's new racket called the Shift.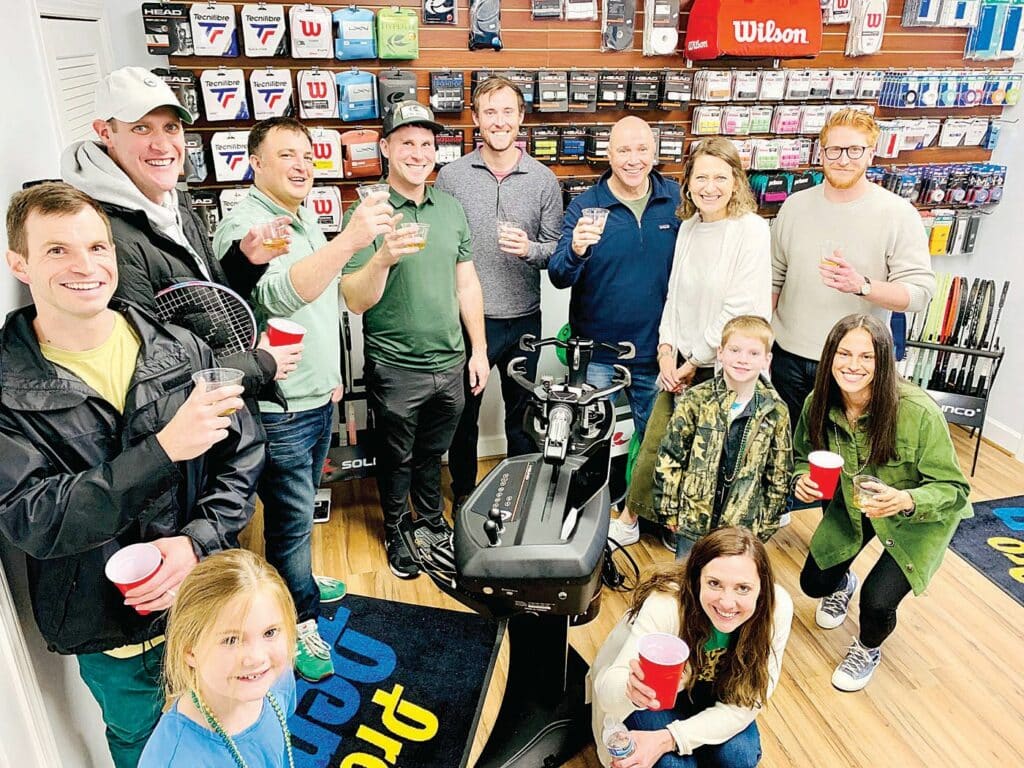 In-store action
However, this level of care and concern extends beyond their demo days. By walking into Premier Racquet Sports, customers are making their choice of supporting a business that keeps their clients in high regards.
"All of us enjoy being able to help players explore and go down the pathway of finding the right equipment for them," said Matney. "This is mostly stringing, but also rackets, shoes or any portion of the necessary tennis items; just being able to have that connection to the player and have them know that we are a sounding base for their questions and will help them find what they need."
Premier Racquet Sports prides itself on its collection of all things tennis. Within their store, they carry all major brands, rackets, shoes, grips and over 250 varieties of string. They claim to be able to have anything a player may desire shipped to their store within two days, too.
Welcome Premier Racquet Sports to the Peachtree Corners community by stopping by, whether you are a tennis expert or a novice.
Learn more about Premier Racquet Sports here.