UPDATE: Peachtree Corners Resident's Jeopardy! Run Ends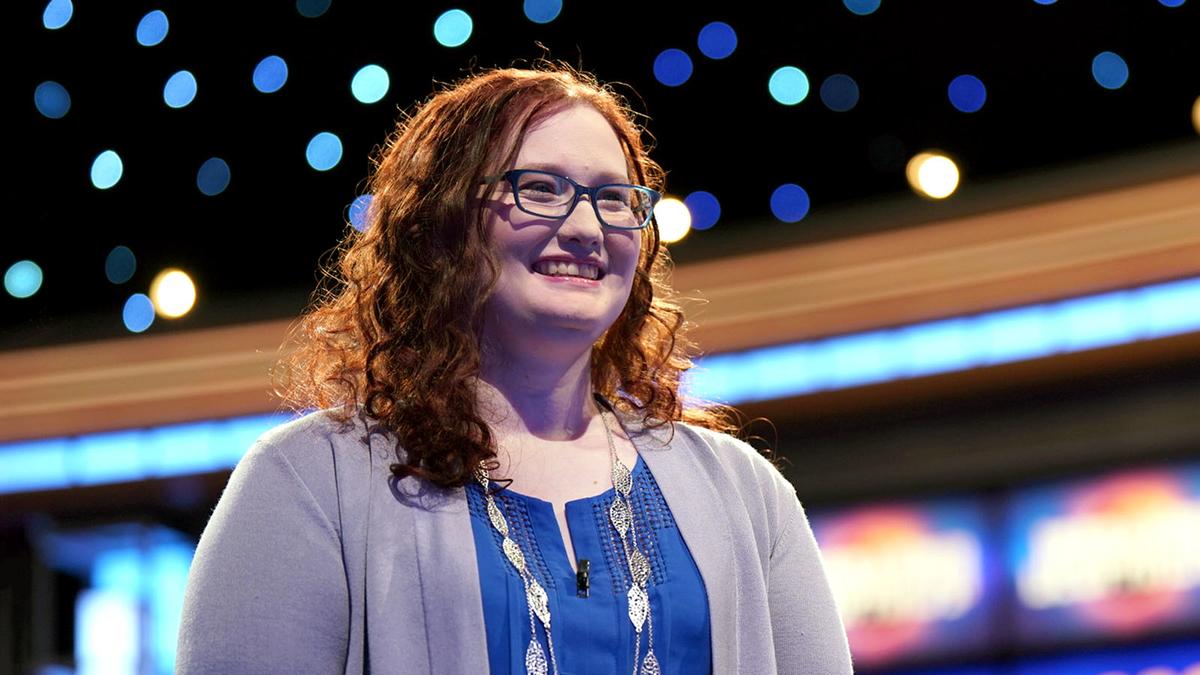 Danielle Maurer defeated 23-game winner Mattea Roach Friday on the nationally syndicated game show, but missed the Final Jeopardy! question on Tuesday and is now out.
The start of Tuesday's Jeopardy! broadcast was looking a little rocky for Peachtree Corners resident Danielle Maurer. After faltering a bit, she moved ahead of the pack of all women. Although it didn't offer much in the way of additional money, another Atlanta-based clue may have boosted her confidence.
But the Final Jeopardy! category "Live Music" proved too much for the cosplayer and self-proclaimed "foam-smith."
Picking up both Daily Doubles in the first eight clues and keeping contestant Mallory Kass from scoring during the first 13 clues of the round, Maurer looked like she might be able to pull off another win. Maurer led going into Final Jeopardy! with $13,400. Kass had $9,100 and Cherry Ignacio, who hadn't made much of an impact, was at $2,800.
Before the parting music played, Maurer ended up in second place with $8,599. She'll go home with an additional $2,000, bringing her total Jeopardy! winnings to $29,999. Ignacio bet $2,100, placing third. Kass bet 5,000, had the correct question and took home a one-day total of $14,100.
Maurer will probably never forget that "two and a half months after Woodstock '99 made headlines for the terrible behavior of its attendees, the Coachella festival debuted at the Empire Polo Club in Indio, California, 150 miles southeast of Los Angeles."
Read previous stories about Maurer's run below:
Although she pretty much stayed ahead the entire show, Peachtree Corners resident Danielle Maurer finished triumphantly on her second Jeopardy! appearance. With no help from geography on the Final Jeopardy! question, she still defeated newcomers Kasim Oliver and Emily Levant.
Literature didn't appear to be her strong suit in the early Jeopardy! rounds and Maurer missed the question in the category "Novel Titles" in Final. But smart wagering saved the day once again. At $14,600 going into Final Jeopardy!, Maurer was well ahead of Levant who had $8,400 and Oliver whose incorrect answers when he did ring in left him at $1,400.
A conservative wager of $2,201 left Maurer with $12,399 for the Monday and a two-day total of $27,999. Will she continue the streak? Check back Tuesday evening for another update.
The original story is published below: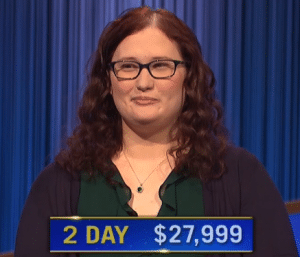 A Final Jeopardy! question set in metro Atlanta may have been the catalyst that catapulted Peachtree Corners resident Danielle Maurer into game show history. She defeated a seemingly unstoppable contestant, 23-game winner Mattea Roach, on Friday and was crowned the new Jeopardy! champion.
After placing a calculated wager of $4,200 and coming up with the correct response in Final Jeopardy!, the 31-year-old digital marketing manager from Peachtree Corners took down the long-running Canadian champion and won the game by $1 with a total of $15,600 in winnings.
"I was just standing up there with my pen and paper thinking this is the most important math that I will ever do in my life," Maurer said in an interview with Sony Pictures, producer of the highly-rated game show. "I knew Mattea would bet to defend. She will bet as if I'm going to bet everything. So, if she gets it right, I lose. There's no win scenario there for me. So, I'm going to bet as if she gets it wrong because that's the only chance realistically that I am going to have."
Maurer's intuition proved to be right in the end. Roach, who placed a wager of $3,601, was unable to provide the correct Final Jeopardy! response and finished in second place with a total of $15,599.
"I did not expect to win going in there until they revealed her answer, and then I could just feel my heart start pounding," Maurer said. "I'm from Atlanta, I've lived here for almost 10 years. Hartsfield-Jackson International Airport is the airport I fly out of constantly. So, I looked at that clue like surely it can't be that easy, can it?"
(Reminder: Final Jeopardy! clues are written well in advance and selected randomly.)
Figuring out what to do with her prize money was also a no-brainer, the new Jeopardy! champion said in the interview.
"I have a basement that needs finishing," Maurer said. "I do cosplay work and the basement is supposed to become my craft room. So, that's a pretty good payment to get it completed."
As a lifelong Jeopardy! fan, who has been trying out to be a contestant since she was 13, Maurer said winning her first game while slaying a giant like Roach in the process was a monumental accomplishment.
"I have been trying to get on the show for more than 15 years," Maurer said. "This is something that I'm going to carry with me the rest of my life. It means more to me than I can say."
When Maurer found out she was going to be a contestant, she said she knew there was a "strong possibility" that she may have to face off against a super-champion and she wanted to be prepared.
"I had been following the season. I knew about Matt (Amodio). I knew about Amy (Schneider)," Maurer said. "In fact, Amy's episodes were airing when I got the call. So, we sort of practiced as if I was playing against Amy."
Maurer spent countless evenings playing Jeopardy! with her husband and best friend using clues from previous games.
"We would check my results against Amy's, like 'Oh well, Amy missed the Final, but you got it,'" Maurer said. "'So, you might have had a chance to take her there.'"
Amy Schneider's run had come to an end before Maurer taped her first game, but she said she knew all of her practice against the 40-game champ would come in handy when it was her turn to play against Roach.
"When I walked into the studio, and they were like, 'Our current 19-day champion Mattea Roach,' I could just see the color draining out of everyone's faces around me," Maurer said. "For me, I'm sitting there like — yeah that's about what I expected."
While Maurer admits it is intimidating to go up against Jeopardy! giant, she said she wants future contestants to know one thing: "It doesn't matter how well you do the day that you're on the show. Just getting there is such an achievement within itself."
Jeopardy! airs at 7:30 p.m. on WXIA, Channel 11 in the metro Atlanta area.
Peachtree Corners Partners with Fusus to Launch Connect Peachtree Corners Camera Registration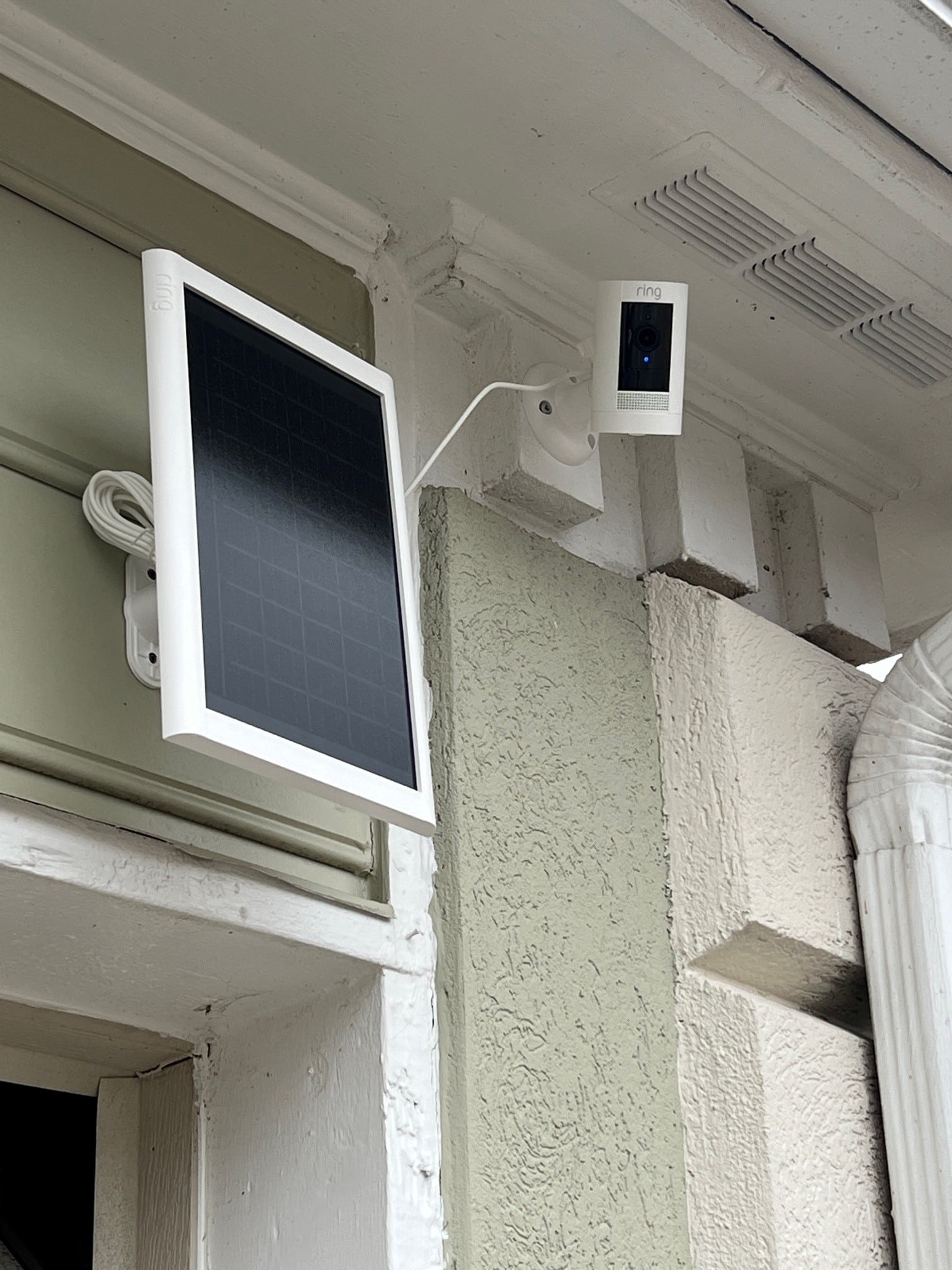 The City of Peachtree Corners has partnered with Fusus to provide enhanced public safety services to local businesses and residents. Fusus is a nationally recognized public safety technology provider that has operated out of its headquarters in Peachtree Corners since 2019.
Fusus is currently in use by cities and agencies nationwide including the Atlanta Police Department. The partnership between Fusus and the City will increase the efficiency of law enforcement and public safety responses by building a community-based public safety ecosystem.
The partnership begins with the launch of Connect Peachtree Corners, a tool that allows residents to register the location of their private home security cameras. The registration of a camera is completely optional and does not provide access to the camera to anyone.
The camera registration simply allows for the creation of a city-wide camera map for use by law enforcement. If a crime occurs in the city, law enforcement will be able to reference the map, and if they feel it is beneficial, they may contact a homeowner to request access to footage.
"We're excited to partner with the City of Peachtree Corners to create increased public safety innovation found in most major cities, right here in our backyard. And where more appropriate than our hometown, the "Silicon Orchard," to provide some of the most progressive, cutting-edge community safety tools available," said Chris Lindenau, CEO of Fusus.
Peachtree Corners residents and businesses are encouraged to visit Connect Peachtree Corners Residential Camera Registry to learn more about the program, access the frequently asked questions and register their security cameras.
"As a city government, we take the issue of public safety very seriously. There are not many things more important," said City Manager Brian Johnson. "This partnership and associated camera registry program will allow us to support law enforcement with a new technology tool and will lead to increased public safety throughout the City."
The Fusus platform and the Connect Peachtree Corners camera registry will serve as a central point for our local law enforcement and first responder agencies. It will bring all personnel and emergency operations centers under one umbrella and provide them with video and data information that will integrate directly with 911 Computer Aided Dispatch (CAD) systems.
Temporary Closures, Portions of the Town Center Parking Deck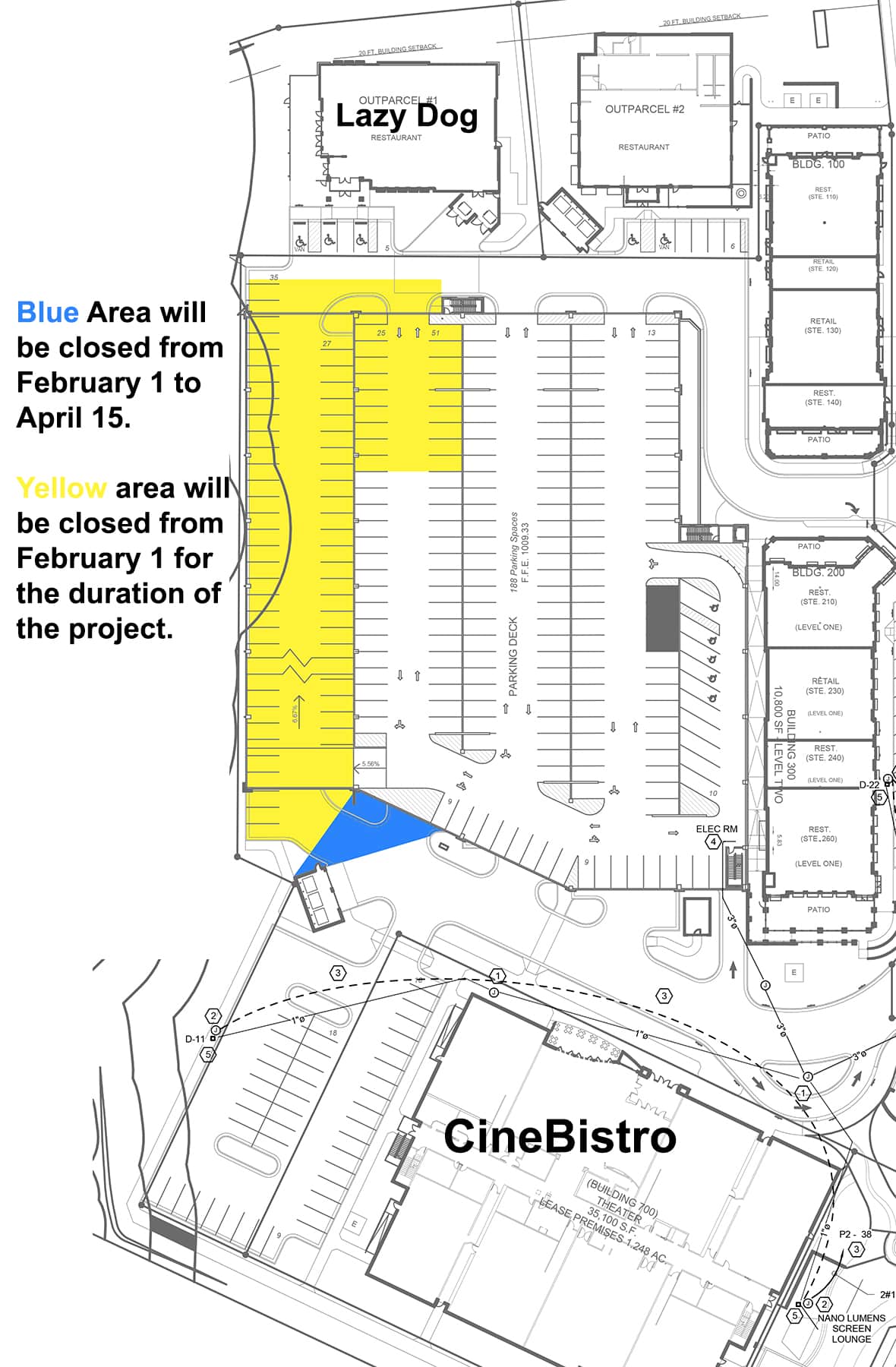 Beginning February 1st, 2023, portions of the parking deck located in the Peachtree Corners Town Center will be closed to perform maintenance and area improvements.
On February 1st, portions of the lower-level southernmost sections of the deck will be closed. This closure will affect the entrances immediately in front of Lazy Dog Restaurant, the entrance entering the lower deck closest to the CineBistro parking lot, and the southern ramp section in the area of the electric vehicle charging stations.
The entrance closest to CineBistro is expected to be reopened mid to late April. The remainder of the closures will continue through late Spring.
During this time, the vehicle charging stations will also be inaccessible.
We apologize for any inconvenience.
PCBA donates $4,000 to Corners Outreach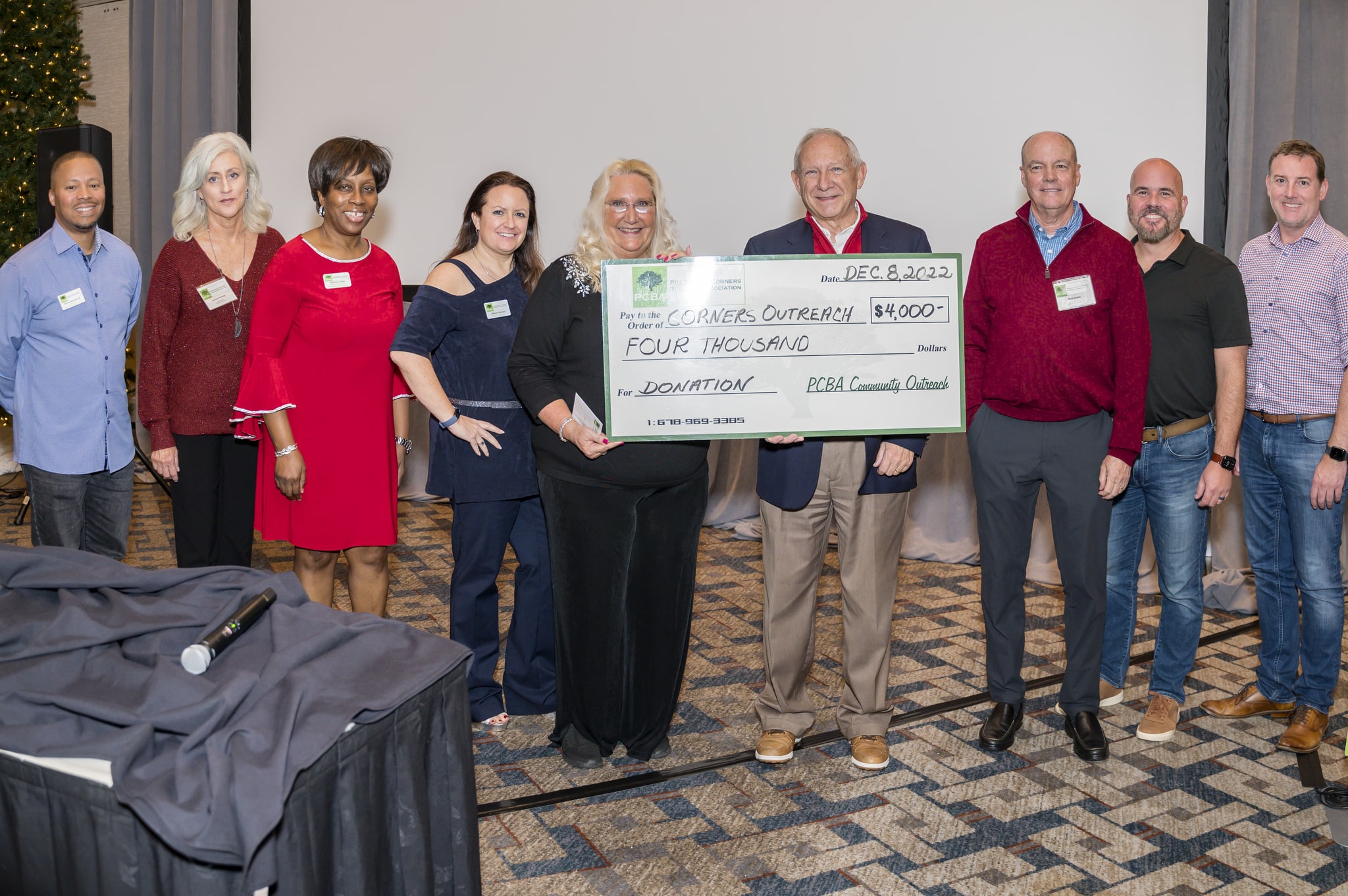 The Peachtree Corners Business Association awarded a check for $4,000 to Corners Outreach at their December Year End Celebration!
The mission of Corners Outreach is to equip metro Atlanta's underserved students of color and their families to lead full lives through educational development and economic opportunities.
"The PCBA is proud to donate a check for $4,000 to one of the three charities we raised money for at our annual charity event.  Our Outreach Committee and Board are impressed with Corners Outreach programs including Corners Academy, Workforce Development, Family engagement, and Corners Industry.  With the PCBA celebrating our 10-year anniversary, we are more committed than ever to find ways to engage and bring our community together in a meaningful way", says Lisa Proctor, PCBA President. 
Funds for the PCBA Community Outreach program are raised throughout the year from PCBA membership, sponsorship, and our annual charity event.  Donations and scholarships are awarded at their monthly events so the members can learn more about these organizations.