Local Students To Participate In International Creativity Competition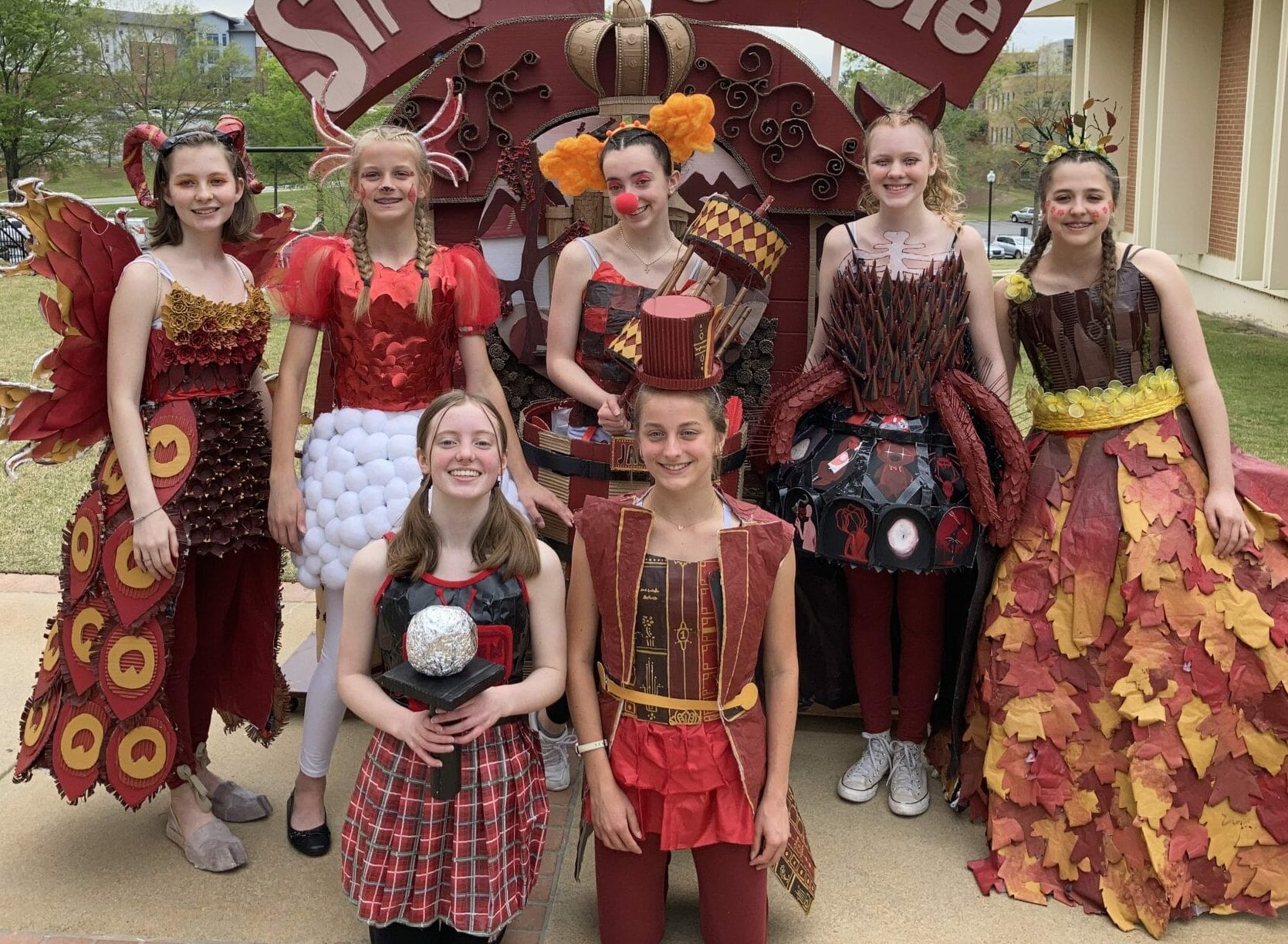 Paul Duke STEM HS Odyssey of the Mind team heads to 'World Finals' in Iowa at the end of this month.
A group of seven talented and determined young ladies from Peachtree Corners are off to conquer the world this month in a competition that requires creativity, wit, spontaneity and a whole lot of courage.
The Odyssey of the Mind World Finals is the pinnacle of a decades-old program that teaches youngsters to use creative problem-solving activities that require knowledge along with their imagination to build, fix and create what might have been unimaginable. Odyssey of the Mind was founded in 1978 to foster original and divergent thinking.
Through the Odyssey of the Mind program, organizers promote creativity by challenging teams to solve problems with more than one solution, according to its program guide. By working as one unit, participants learn teamwork, the appreciation and understanding of others and that a group is a more powerful thinking force than an individual.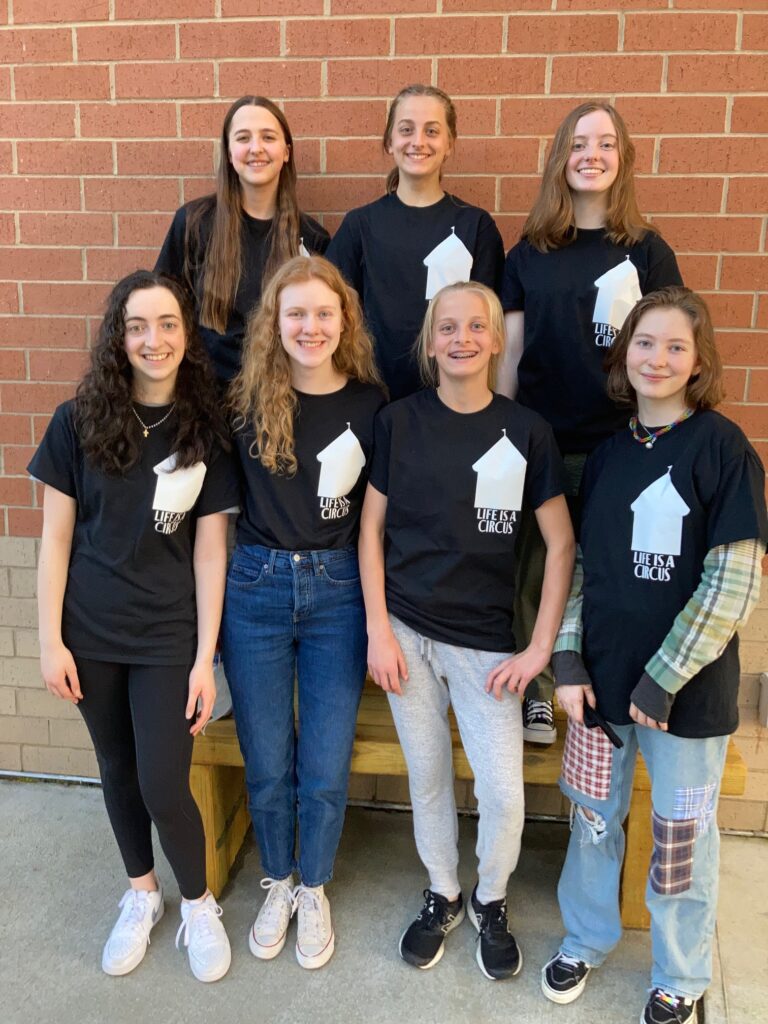 The guide went on to add that the students develop a sense of self-respect and respect for others through preparatory activities such as brainstorming and role-playing. Many of the most successful teams are those with participants with a wide difference in interests such as dance and sports, math and poetry, etc.
The Paul Duke STEM High School Odyssey of the Mind team will head to Iowa State University in Ames, Iowa to take on youth from as far away as Europe and South America. This is the fifth year in a row for a team comprised of six high school freshmen who attend Paul Duke STEM and Norcross High School and one middle schooler from Pinckneyville MS.
Five of the seven members of this team have been to Odyssey of the Mind World Finals four times before. Each one competed on Pinckneyville Middle's team for the last three years, which won fourth place in 2019 and first place in 2020 as well as first place in the World Finals Virtual and In-person competition. Five of the members won first place in 2018 on the team from Simpson Elementary.
The competition has three divisions for k-12 students that break down by age, but are generally elementary, middle and high school. And within the divisions, there are five different types of "problems" for students to tackle.
The Peachtree Corners kids always focus on Problem 5 – Performance, where scoring is based mostly on the performance and elements within the performance. It sometimes requires a specific character, sometimes humor, sometimes an original story, but it's always supposed to be fun.
Unfortunately, the competition isn't low-cost. While the participants are only allowed to spend $150 on materials for props and costumes, registration, transportation and lodgings for events can run into the thousands of dollars.
For that reason, the Paul Duke team has set up a GoFundMe page seeking donations for the May 25-28 trip to the Midwest.
Learn more about the Paul Duke STEM High School Odyssey of the Mind team here.
Norcross High School Students' Art to be Featured at Dogwood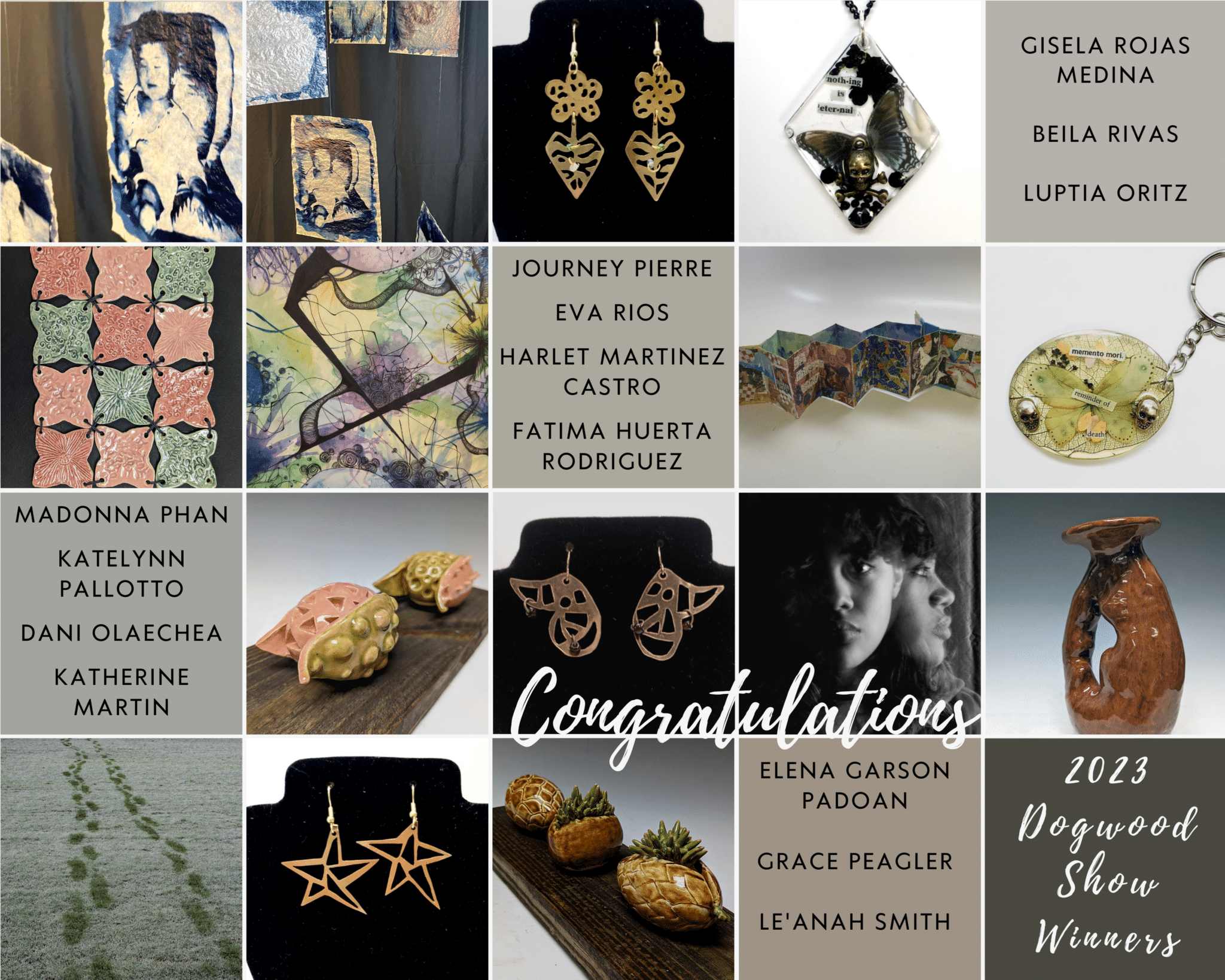 The Atlanta High School Art Exhibition has become a staple of the annual Atlanta Dogwood Festival at Piedmont Park. Every year, talented high school students from across Atlanta come together to showcase their skills and creativity in an event that celebrates the power of the arts.
The exhibition takes place over the course of three days during the Atlanta Dogwood Festival. One of the largest art festivals in the Southeast, the Dogwood Festival will run April 14-16 this year.
This year, 14 Norcross High School (NHS) students in grades 9-12 have works selected from among hundreds of submissions from high school students across the state of Georgia — Gisela Rojas Medina (11), Beila Rivas (12), Luptia Ortiz (12), Journey Pierre (12), Eva Rios (9), Harlet Martinez Castro (11), Fatima Huerta Rodriguez (11), Madonna Phan (11), Katelynn Pallotto (12), Dani Olaechea (11), Katherine Martin (12), Elena Garson Padoan (12), Grace Peagler (12) and Le'Anah Smith (12).
The students have the opportunity to display their artwork in a professional setting, connect with other artists and potentially win awards for their work.
The exhibition showcases the best in high school art and is highly competitive. The artwork on display includes drawing, painting, sculpture, photography and jewelry pieces. Not only does the event showcase the students' artwork, it also brings students together to create a community of young artists in the city.
Students explored a range of different art media and themes. Gisela Rojas Medina focused on creating work from photographs of herself as a child. She then printed them using cyanotypes and hung each faded photo to create a mobile reminiscent of childhood memories.
"This piece was inspired by my own faded and distorted memories," Medina said.
The Atlanta High School Art Exhibition is free and open to the public. A Satellite Show will be held April 2-30 at the Limelight Gallery at Binders, 3330 Piedmont Road in Atlanta.
North Metro Academy of Performing Arts Settles into Peachtree Corners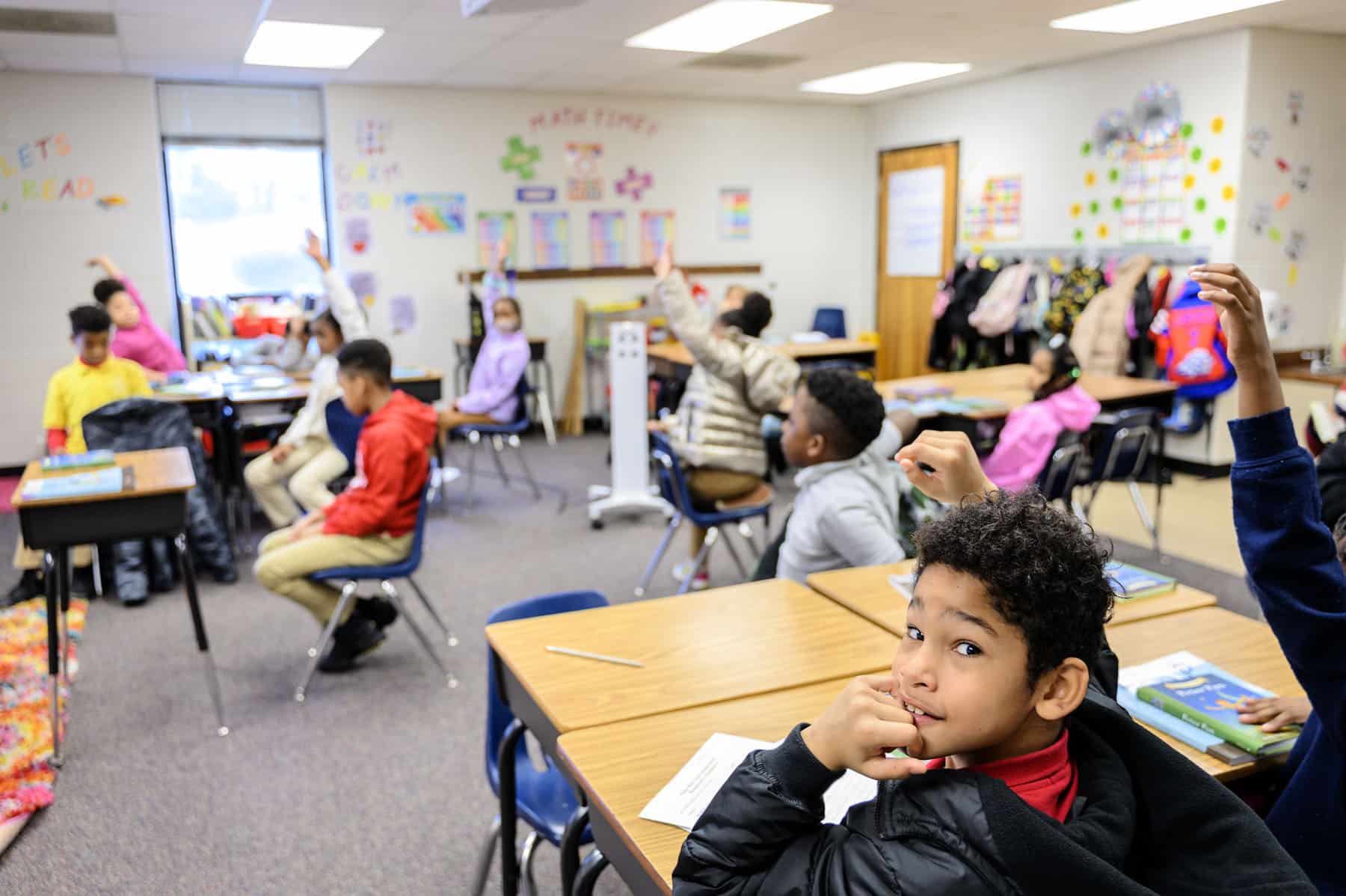 Gwinnett County's first themed elementary school aims to incorporate arts education into a robust, imaginative, and collaborative environment.
"The arts are an essential element of education, just like reading, writing, and arithmetic. Music, dance, painting, and theatre are all keys that unlock profound human understanding and accomplishment." — William Bennett, former US Secretary of Education
Those words were declared many decades ago, long before students and even some staff members at North Metro Academy of Performing Arts (NMAPA) were born. But the sentiment rings as true today as it did then.
Gwinnett County Public Schools' first themed elementary school, NMAPA is still somewhat of a hidden gem. Dr. Rodriguez Johnson, principal since the school was established in 2014, along with students, staff, and the community are working to change that.
"It's amazing that we have over 40 different elementary schools represented in our community here. We have kids that come from Lilburn and Lawrenceville and Duluth and all over to attend our school, and it's really about that close-knit family community," said Johnson.
"We have our kids learning the same curriculum that they do at every other elementary school," he continued. "I think it's just really our personal connections that really separate us from our sister schools."
The purpose of the K-5 school, open to every Gwinnett County resident, is to give students the opportunity to develop unique interests, uncover hidden talents, experience satisfaction in accomplishments, gain a sense of responsibility and pursue education as a way of life through educational programs tailored to their own specific needs, according to the school website.
This hidden gem didn't pop up overnight. It has been a dream of lifelong educator Beauty Baldwin. After decades of dedication to educating students in Schley, Muscogee, and Gwinnett counties, Baldwin retired in June 1994 as the first Black female superintendent of Buford City Schools, as well as the first in the entire state of Georgia.
Her commitment to education and her community is evident with a school and a municipal building named for her. In 2016, the Gwinnett County Board of Education dedicated Baldwin Elementary School in Norcross in her name. In 2020, a ceremony was held to dedicate Gwinnett County's newly- renovated elections office as The Gwinnett Voter Registrations & Elections Beauty P. Baldwin Building.
Perhaps her passion for education and commitment to children and the community is most evident in the former Hopewell Christian Academy that opened in 1997, shortly after Baldwin thought she had put away her educator hat. Many years later, she admitted that one never stops being a teacher.
Baldwin served as Hopewell's administrator for 16 years until it became a Gwinnett County Charter School. The move to the public school system came with a name change — North Metro Academy. In May 2021, the Gwinnett County Board of Education approved transitioning NMAPA from a public charter school to GCPS's first themed elementary school.
But the work doesn't end there.
Room for everyone
North Metro Academy of Performing Arts engages students in instruction that integrates the academics and performing arts in ways that address the unique needs and interests of each student, said Dr. Johnson. He added that, unlike the fictional school of the arts in the movie "Fame," there's no auditioning for a spot at NMAPA.
There is currently no wait list and no child within Gwinnett County is turned away.
"Before we moved onto this campus, we had around 320 students. We expect to continue to increase our enrollment each year," Johnson said. "We're really excited about our future and our continued growth. And we're extremely excited about being here in Peachtree Corners and Norcross."
Although Peachtree Corners is considered a more affluent area than many other parts of the county, the student body is quite diverse and there's a place for everyone.
"I think a lot of families choose us because they know that when they come here, we are an extended part of their family and there is no judgment. Every kid is one of our students and we make sure that we build a rapport with all of them," said Johnson.
"We have such a small staff that I think that really helps us build those relationships, too," he added. "Our parents know the teachers and we treat everyone like family."
The first group that started kindergarten at NMAPA will be transitioning from fifth grade to middle school at the end of the academic year.
He said he gets requests from parents who want to see the theme extended to middle school, and perhaps even high school. However, Johnson is focusing on the ones in his care and preparing them for their best futures.
"Right now, we're just trying to embrace our new space and continuing to grow our program," he said. "Hopefully, one day, we will have so many students on the waiting list that we'll have to have a bigger building."
Photos by George Hunter
Paladin Pacer 5K and Fun Run Debuts New Course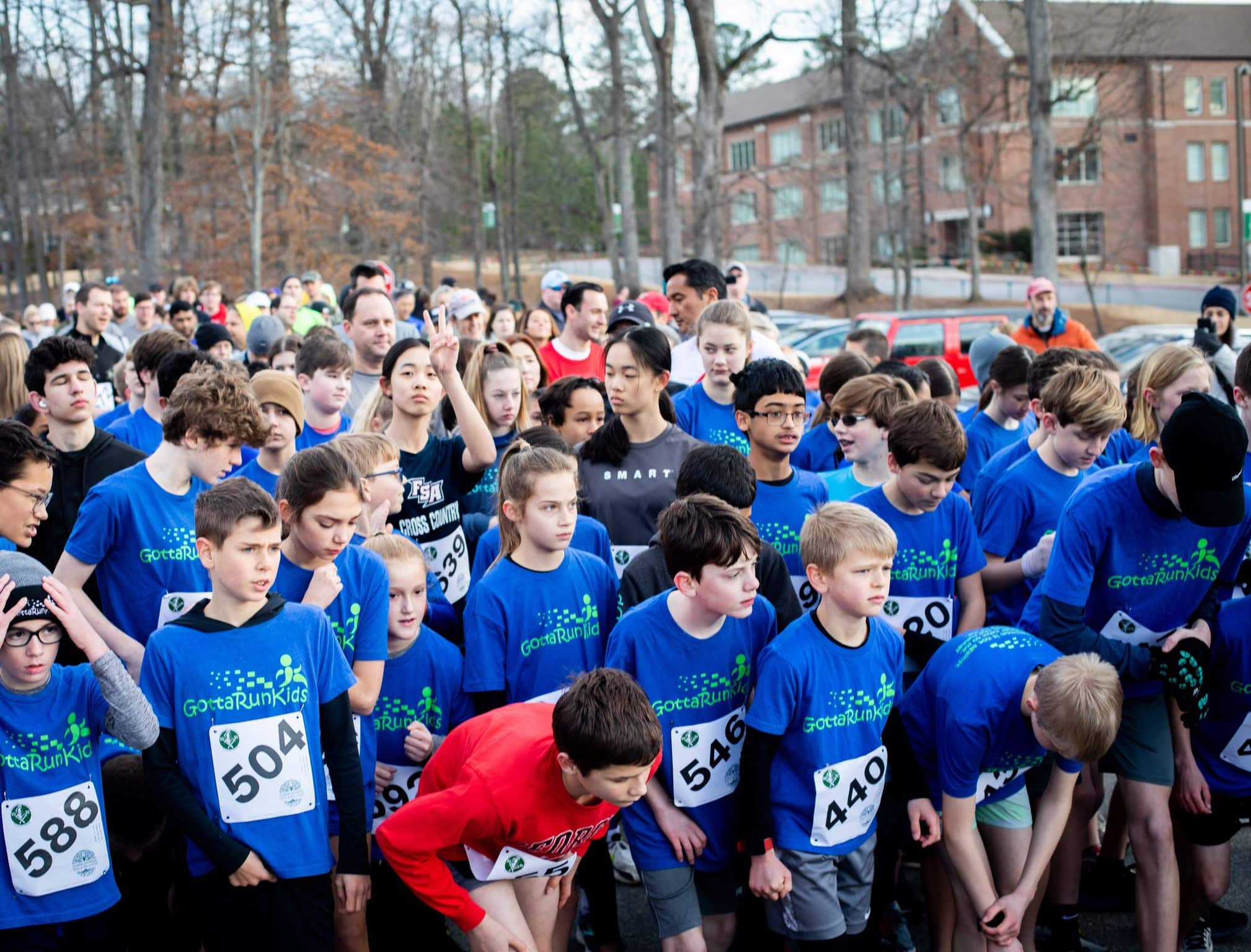 Pinecrest Academy's 4th Annual Paladin Pacer race is set for Saturday, February 25. It's open to all runners, walkers, and hikers. As in previous years, the Pacer includes a 5K event and a Fun Run.
The 2023 Pacer will debut two changes this year.
The entire 5K course will be run or walked on Pinecrest Academy's 68-acre campus, which includes a cross-country trail. In previous years, the 5K portion of the event has run along Highway 141.
The 5K portion of this year's Pacer will be a Trail Race. Trail running, running in a natural environment with minimal paved or asphalt roads, has become a popular sport. It increases the physicality of the race by adding climbs and rougher terrain. Paladin Pacer participants should be ready for over two miles of scenic dirt trails, grass, and hills.
"As an avid runner, I am particularly excited about our transition to a trail race," said Mary Tollett, Paladin Pacer Race Director. "Trail run enthusiasts usually have to travel to a destination, sometimes to rural locations, to participate in a trail run. But this one is right here in our neighborhood."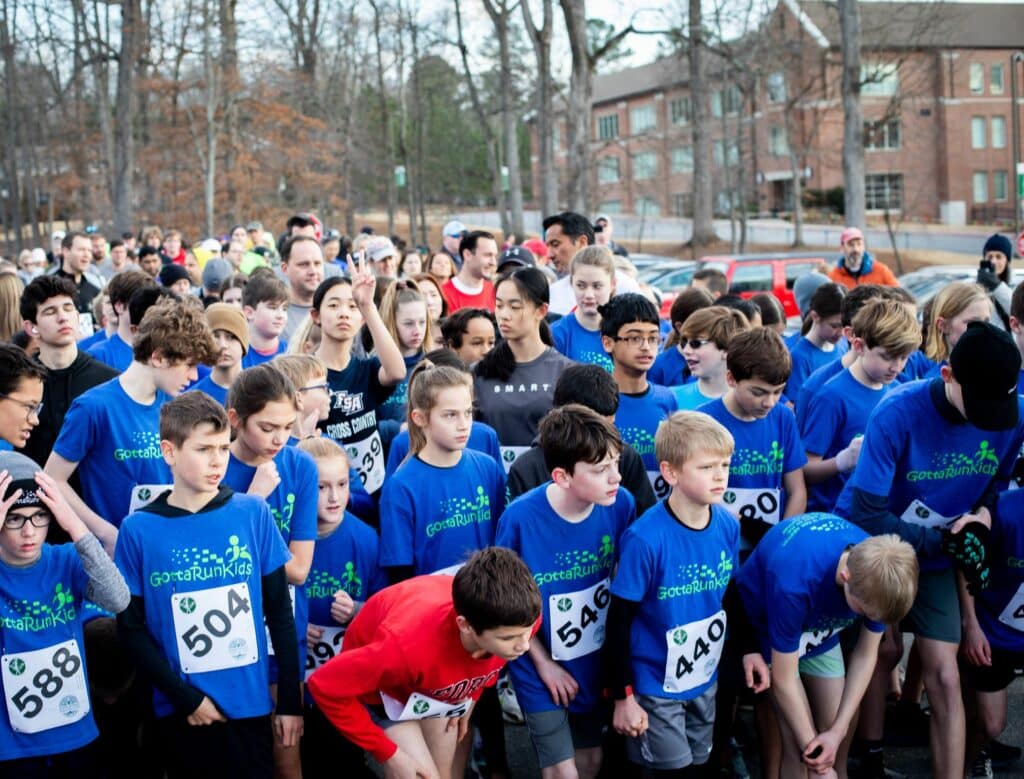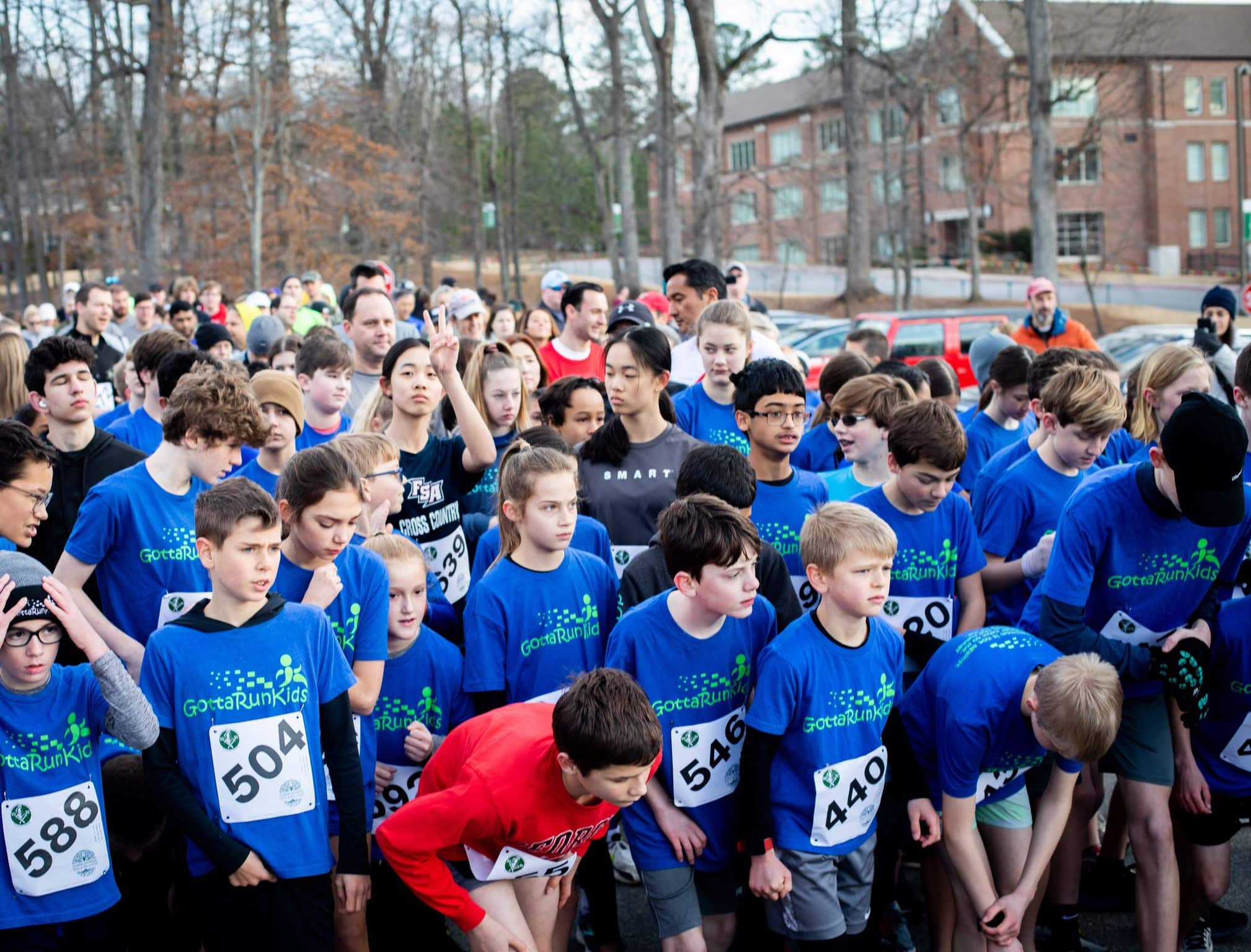 The 1-Mile Fun Run includes three laps around the school driveway, allowing parents to support their "little Olympians" throughout the race. It's also perfect for the casual walker or jogger.
The epic costume contest will return this year. Cross-country teams are encouraged to participate as a group, as are families with children of all ages.
"We are thankful to be part of Forsyth County, a vibrant and growing community, and delighted to be able to offer a unique running experience for our neighbors," said David O'Shea, Pinecrest Academy Director of Advancement. "The Paladin Pacer is an opportunity to come together for a fun community event while getting some exercise and trying out a new local trail run!"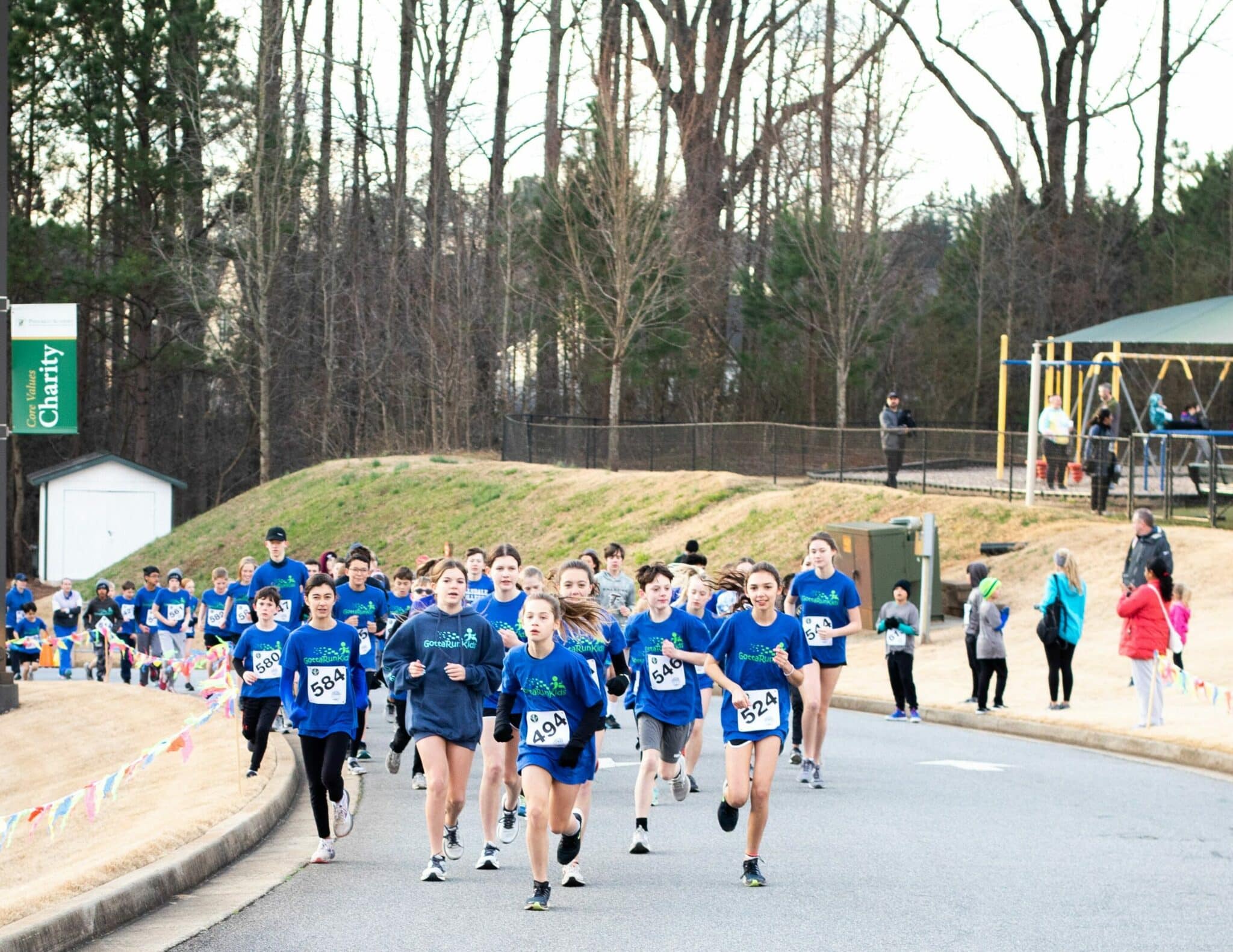 Awards will be presented for Overall Male/Female and Top 3 Male/Female finishers in each age group, along with an award for Best Costume.
Registration is open, and the early bird rate for both the 5K and Fun Run is available through February 17. All participants registered by February 13 will receive a race t-shirt.
For more information on the 2023 Paladin Pacer and to register, visit active.com/cumming-ga/running/distance-running-races/paladin-pacer-trail-race-2023. Limited sponsorships are available. Please contact David O'Shea at doshea@pinecrestacadem.org or call 770-888-4477.