Local Students To Participate In International Creativity Competition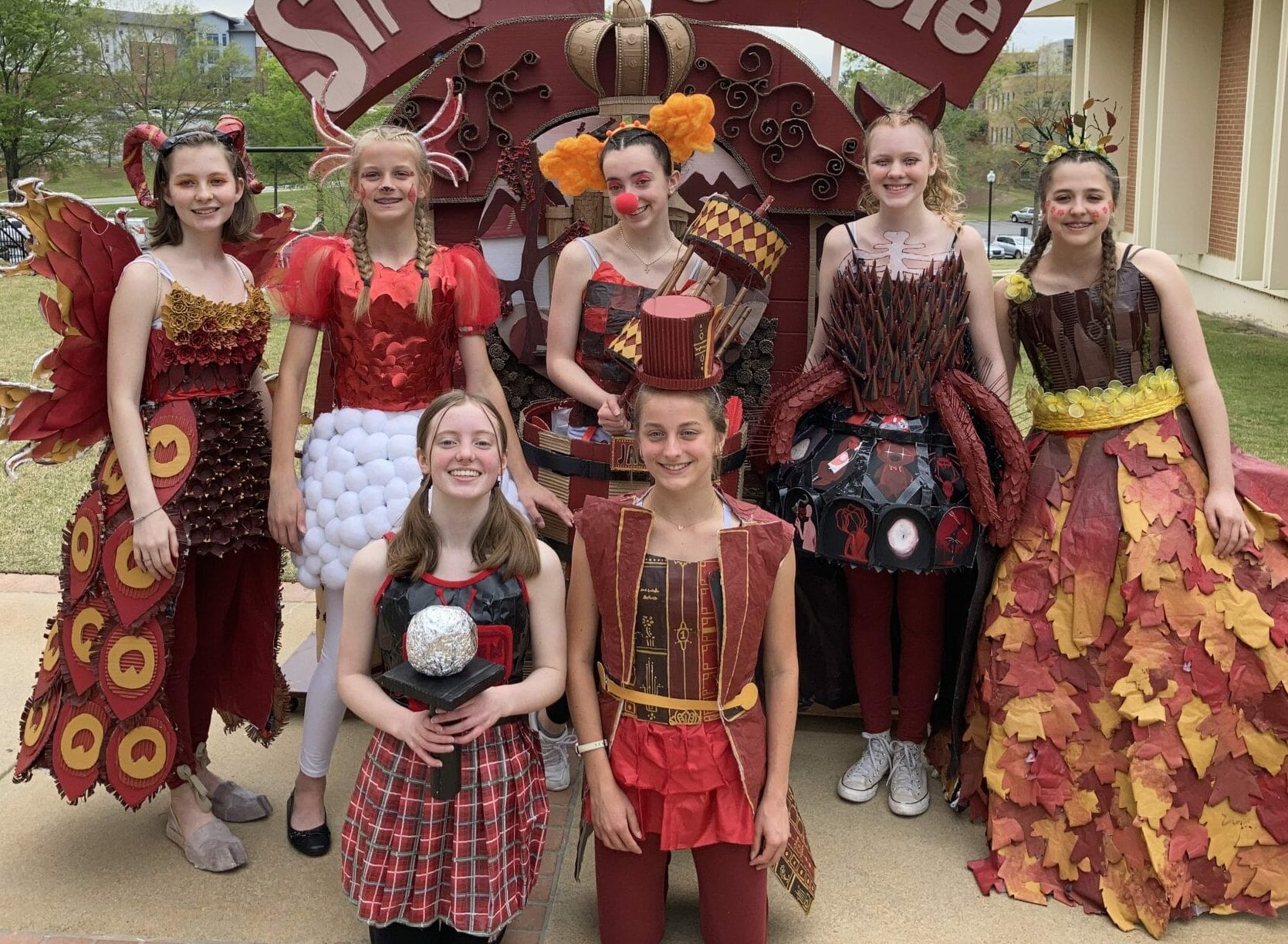 Paul Duke STEM HS Odyssey of the Mind team heads to 'World Finals' in Iowa at the end of this month.
A group of seven talented and determined young ladies from Peachtree Corners are off to conquer the world this month in a competition that requires creativity, wit, spontaneity and a whole lot of courage.
The Odyssey of the Mind World Finals is the pinnacle of a decades-old program that teaches youngsters to use creative problem-solving activities that require knowledge along with their imagination to build, fix and create what might have been unimaginable. Odyssey of the Mind was founded in 1978 to foster original and divergent thinking.
Through the Odyssey of the Mind program, organizers promote creativity by challenging teams to solve problems with more than one solution, according to its program guide. By working as one unit, participants learn teamwork, the appreciation and understanding of others and that a group is a more powerful thinking force than an individual.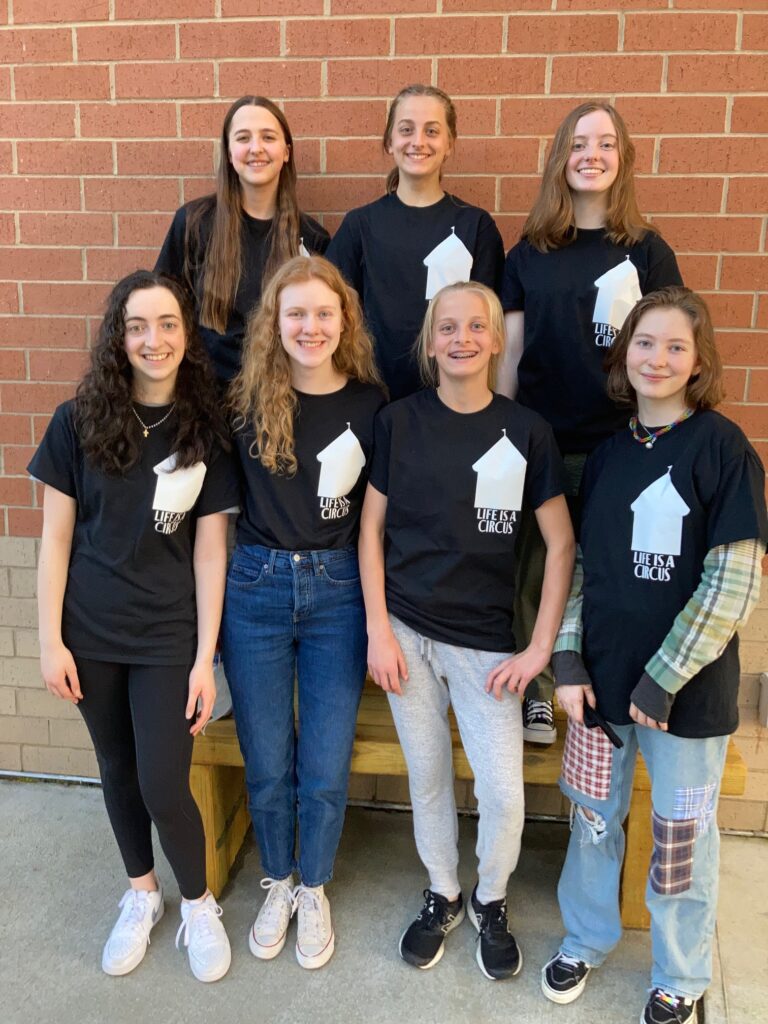 The guide went on to add that the students develop a sense of self-respect and respect for others through preparatory activities such as brainstorming and role-playing. Many of the most successful teams are those with participants with a wide difference in interests such as dance and sports, math and poetry, etc.
The Paul Duke STEM High School Odyssey of the Mind team will head to Iowa State University in Ames, Iowa to take on youth from as far away as Europe and South America. This is the fifth year in a row for a team comprised of six high school freshmen who attend Paul Duke STEM and Norcross High School and one middle schooler from Pinckneyville MS.
Five of the seven members of this team have been to Odyssey of the Mind World Finals four times before. Each one competed on Pinckneyville Middle's team for the last three years, which won fourth place in 2019 and first place in 2020 as well as first place in the World Finals Virtual and In-person competition. Five of the members won first place in 2018 on the team from Simpson Elementary.
The competition has three divisions for k-12 students that break down by age, but are generally elementary, middle and high school. And within the divisions, there are five different types of "problems" for students to tackle.
The Peachtree Corners kids always focus on Problem 5 – Performance, where scoring is based mostly on the performance and elements within the performance. It sometimes requires a specific character, sometimes humor, sometimes an original story, but it's always supposed to be fun.
Unfortunately, the competition isn't low-cost. While the participants are only allowed to spend $150 on materials for props and costumes, registration, transportation and lodgings for events can run into the thousands of dollars.
For that reason, the Paul Duke team has set up a GoFundMe page seeking donations for the May 25-28 trip to the Midwest.
Learn more about the Paul Duke STEM High School Odyssey of the Mind team here.

UPCCA Extends Deadline For Annual Scholarship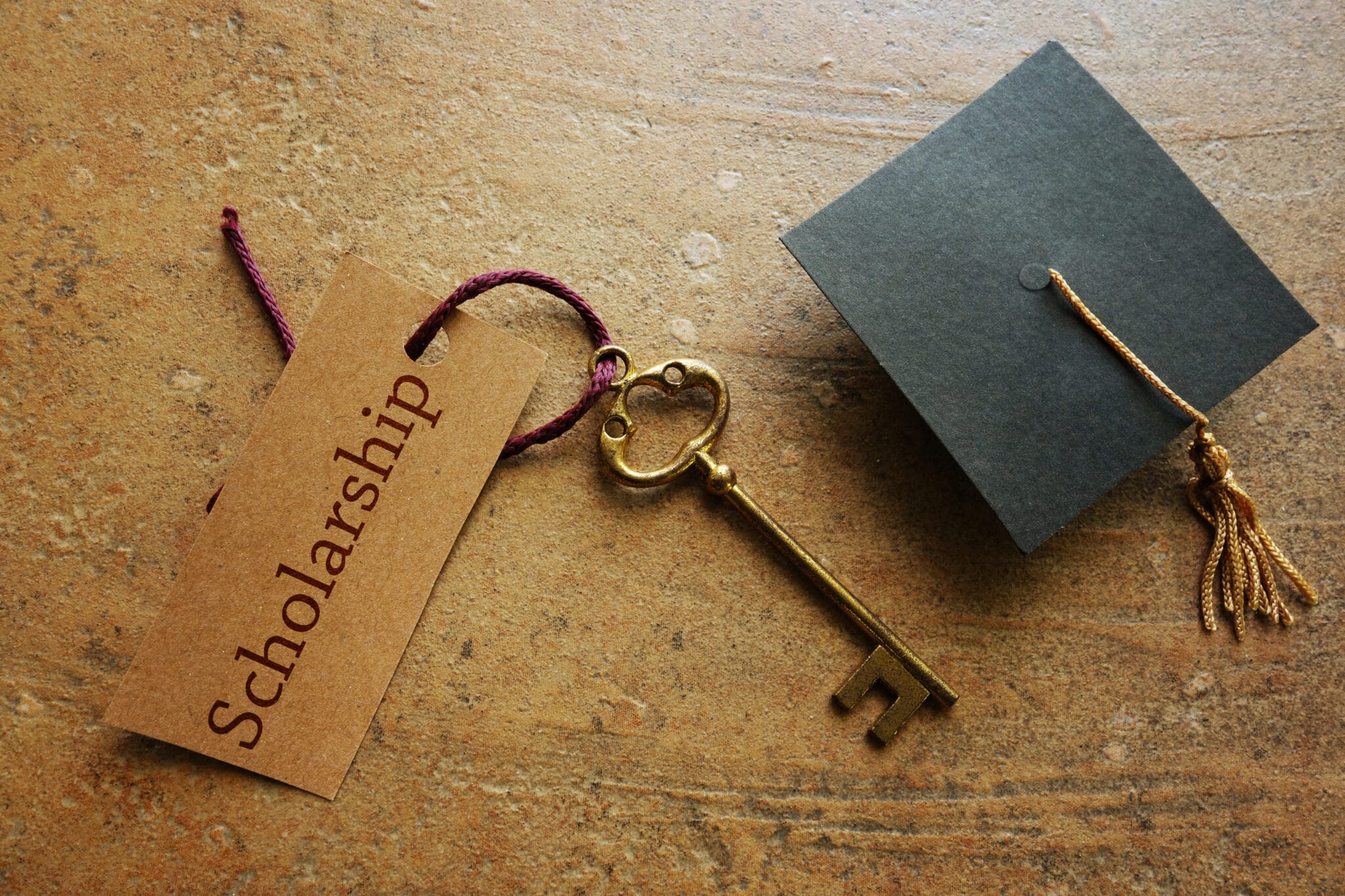 The United Peachtree Corners Civic Association is back this year with its annual Community Service Scholarship. After the COVID-19 pandemic forced the organization to make changes in the process, the organization is back to the original award of $1,000 each for two high school seniors who reside in Peachtree Corners and have made the commitment to volunteer outside of school hours during their high school years.
"Every year, the committee weighs several factors, community service, extracurricular activities and things like that," said UPPCA President Matt Lombardi. "We're looking for students who personify our community values."
Last year's winner used the scholarship money to purchase a 3D printer and made mask clips that helped secure masks that had to be worn during the nationwide mask mandate, said Lombari adding that it's that kind of selfless act that makes the awardee stand out.
"And it doesn't matter what kind of secondary education they're pursuing," said Lombardi. "It can be a four-year university, a vocational school or whatever works for the recipient."
The deadline this year has been extended to May 31 to give students an opportunity to "get back to normal."
Last year UPCCA awarded three $1,000 scholarships and has toyed with the idea of increasing the amount.
"But we don't want to be competitive with other non-profits in the area," said Lombardi.
While the pandemic made it necessary for the award presentation to be held outdoors, this year it will be a Peachtree Corners Baptist Church.
Any high school senior who resides in the 30092 ZIP code is eligible to apply, regardless of where they attend school.
Scholarship application process:
• Complete the Online Scholarship Application. The online application includes areas to upload your documentation for the essay and service activities.
• Write and/or video a 300-word essay about community service work that had the greatest influence and why.
• Include a listing of all community service activities participated in while in high school.
The winners will be chosen strictly on their participation in community service.
For more information: In order to qualify for one of the two UPCCA scholarship, you must live within Peachtree Corners and/or be a member of the UPCCA. Click here for information on becoming a member of UPCCA or contact UPCCA President Matt Lombardi at 770-548-2989.

Chabad Enrichment Center In Peachtree Corners Hosts Groundbreaking Ceremony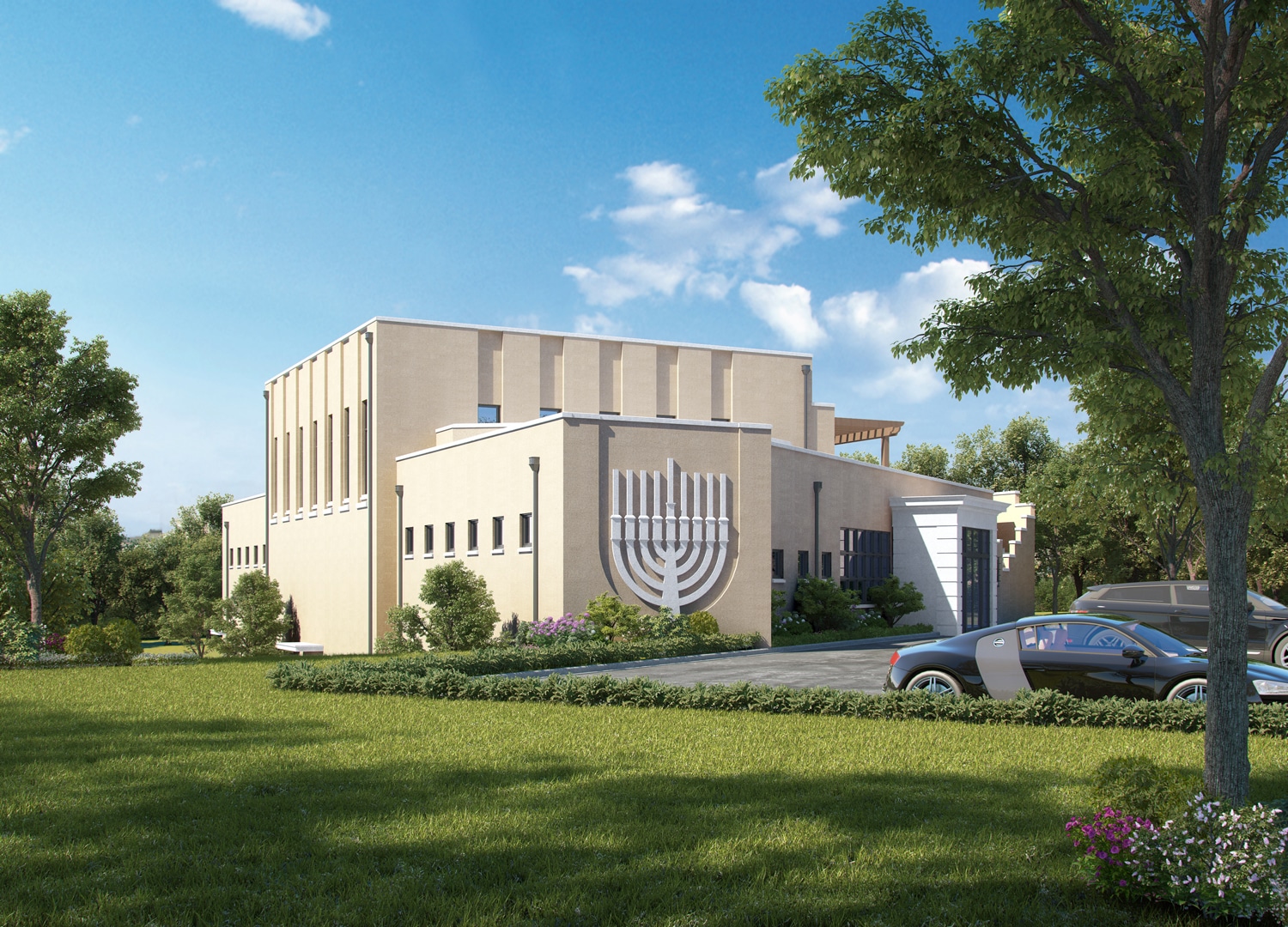 A special groundbreaking ceremony for the new Chabad Enrichment Center will be held at the corner of Spalding Drive and Crooked Creek Drive this weekend in Peachtree Corners.
"For the past two decades, the Chabad Enrichment Center has provided a safe place to support, uplift and connect people in the community," Rabbi Yossi Lerman said. "We are delighted to break ground for the building of our new Center, in the heart of Peachtree Corners."
The groundbreaking ceremony will take place from 2 to 3 p.m. Sunday, May 22. Local dignitaries, community leaders and the general public are invited to honor this special event.
The Chabad Enrichment Center of Gwinnett is committed to providing every Jew the opportunity to celebrate joy through programs that nurture connection, belonging, cultural fulfillment and spiritual growth.
For more information contact Rabbi Yossi Lerman at (678) 595-0196 or rabbi@chabadofgwinnett.org. Or go to www.chabadofgwinnett.org.

NHS Foundation Gala Raises Over $114k Toward Student Success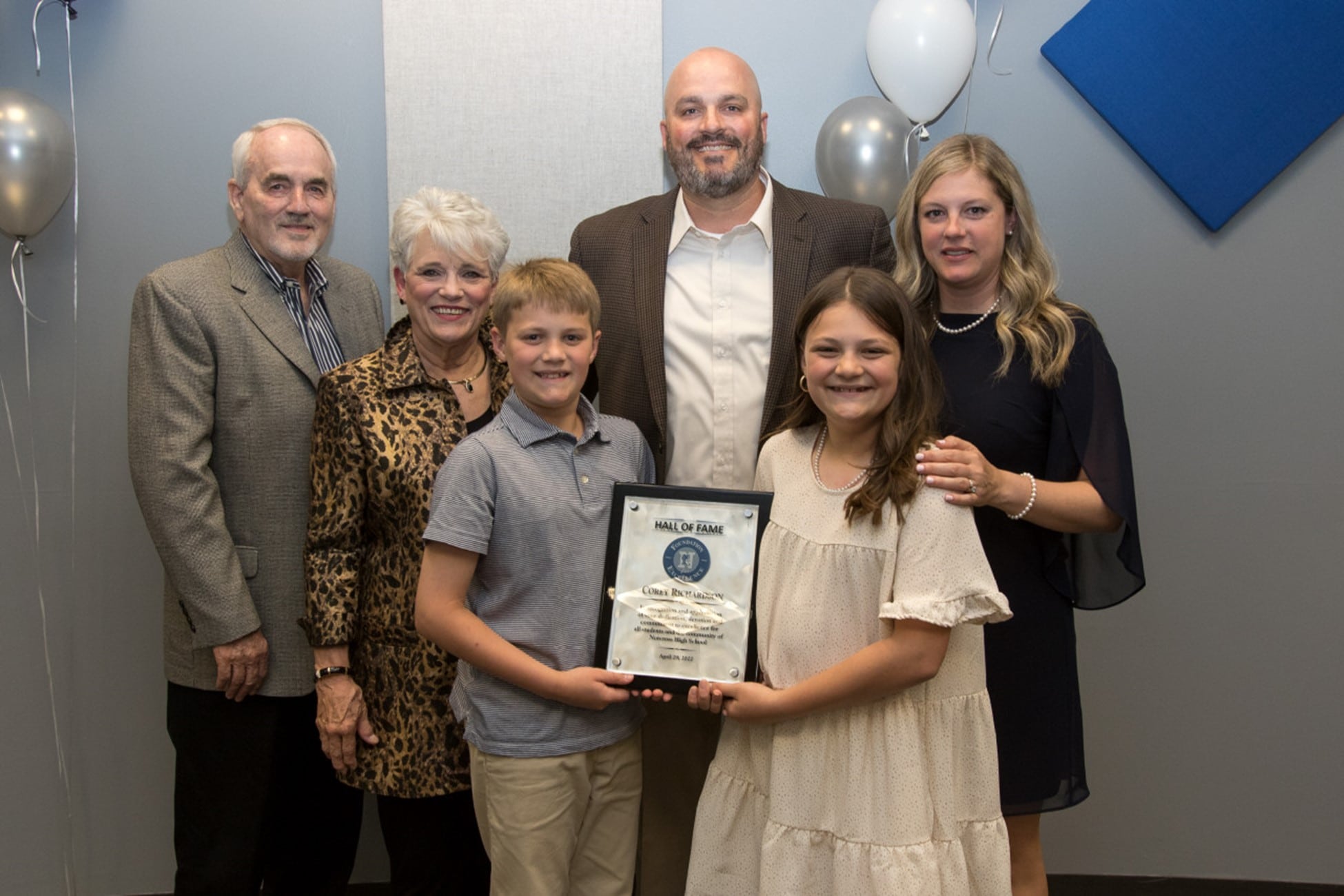 Norcross High School Foundation for Excellence held its annual gala fundraiser recently at Atlanta Tech Park. With over 300 guests in attendance, it was truly a community-wide event. The night was filled with delicious food and drinks and more importantly great fundraising for Norcross High School. Over $114,000 was raised which will be used to ensure the success of all students at NHS!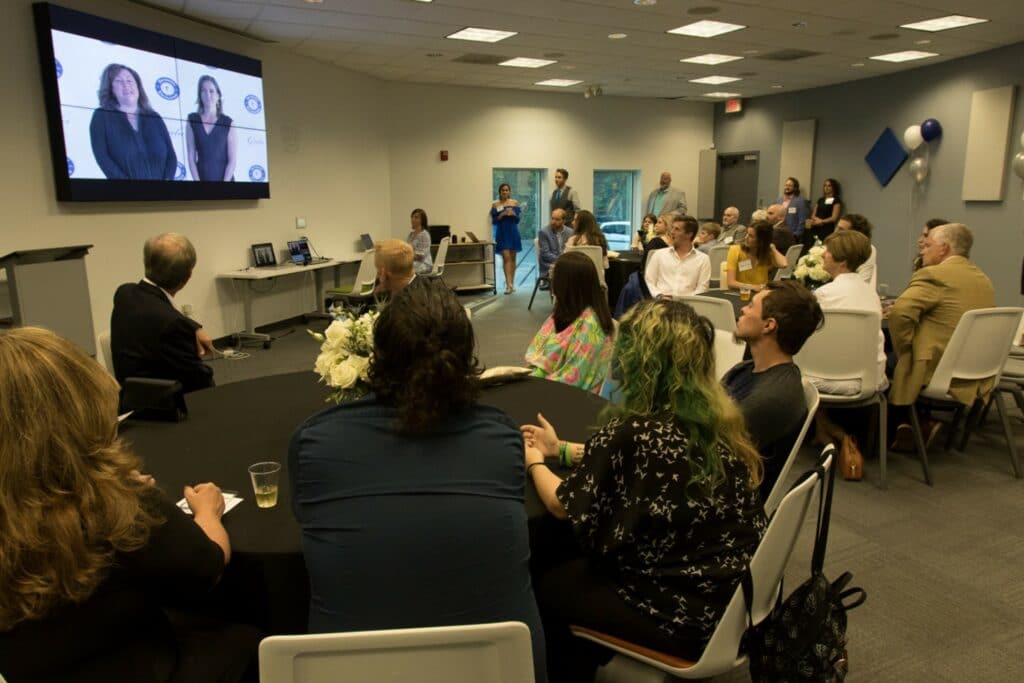 56 families accepted the Foundation Challenge this year, and eight local businesses sponsored the gala. Foundation Challengers included parents and grandparents of current students, alumni and community members who know that great schools and great communities go hand in hand.
Since 2001, foundation supporters have raised over $2.6 million. These funds go directly back to the school to fund programs that support excellence in arts, academics and athletics.