Music Happenings at the Forum at Peachtree in August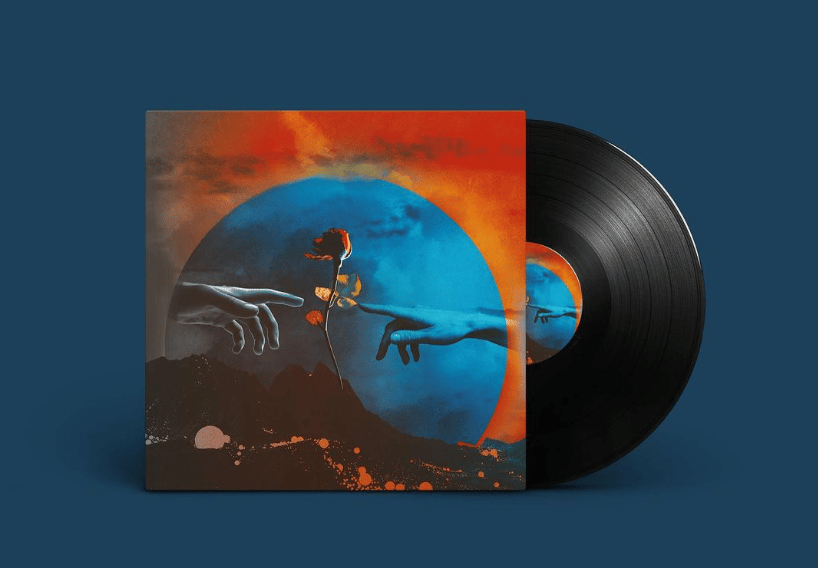 Live Music Every Friday Night in August
WHAT: Before the Friday night lights turn on and the home team takes the field, groove into the weekend with live music performed by local artists.
WHEN: Every Friday, August 5 through October 28 from 5:30 to 7:30 p.m.
LOCATION: Forum Drive, in front of the fountain
LINEUP:
August 5: James and Julia
August 12: Hughes Taylor Trio
August 19: Chris Cauley
August 26: The Bourbon Brothers
September & October: Coming Soon
COST: Complimentary, no ticketing required. Ted's Montana Grill will host a pop-up bar and offer beverages available for purchase (costs may vary). No outside coolers are permitted; however, guests are encouraged to grab dinner to-go from onsite restaurants to enjoy during the show.
Bring your own tailgate chair.
A Musical Delight! Carnival of the Animals at Simpsonwood United Methodist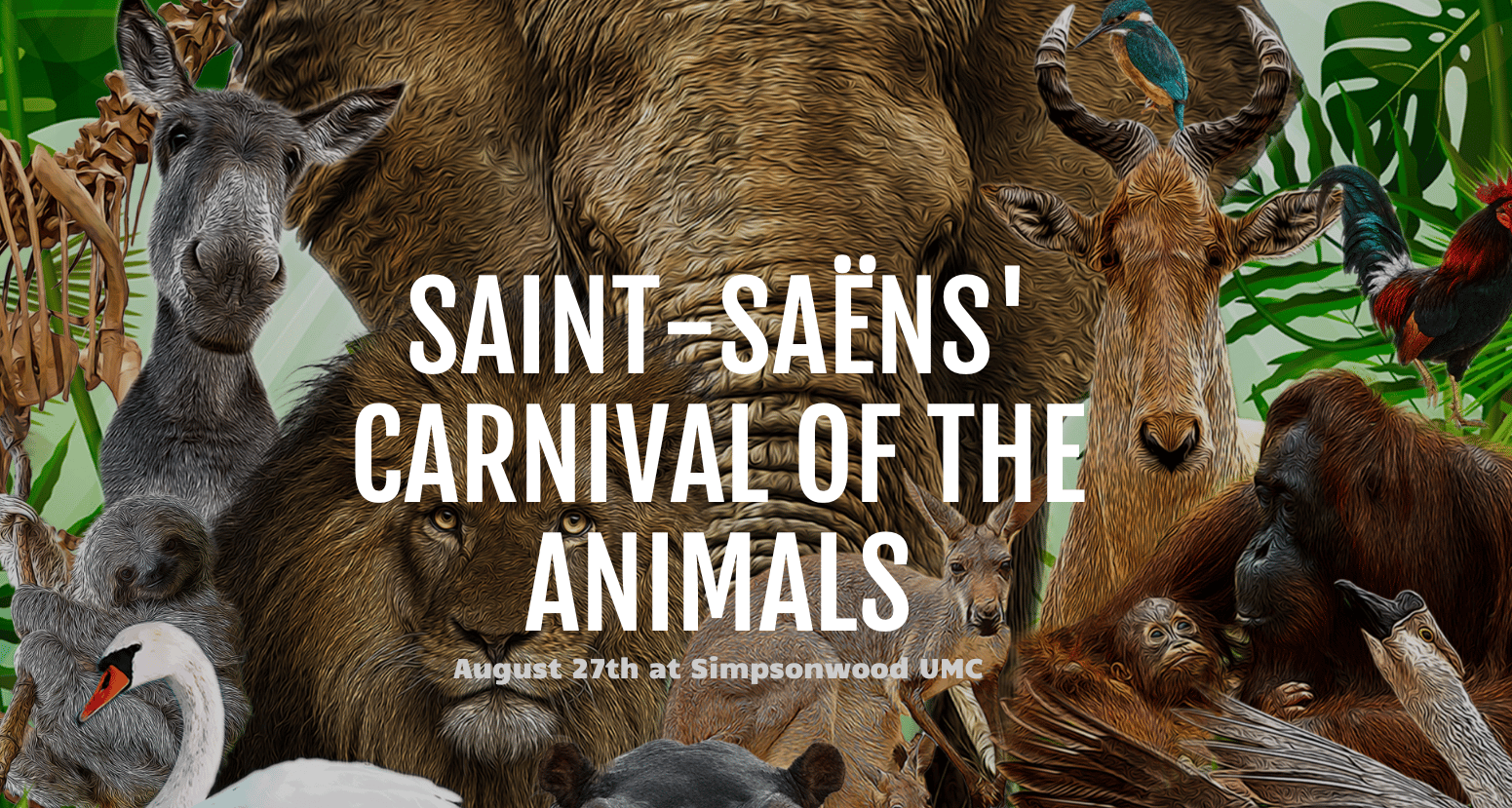 Saturday, August 27. 7-8:30 p.m.
Family Life Center, Simpsonwood UMC
4500 Jones Bridge Circle, Peachtree Corners 30092
Reservations and info, eventcreate.com/e/carnivaloftheanimals
Donate at carnivaloftheanimalsdonate.com.
Admission is free; donations are welcome.
This family-friendly concert is divided into musical sections, each representing an animal or group of animals. The narration is based on poems by Ogden Nash. The orchestra is made up of extraordinarily gifted young instrumentalists and, in Act II, songs from various Broadway and film productions will be performed by talented vocalists. Reservations are required.
Saturday Night Live Music at Town Green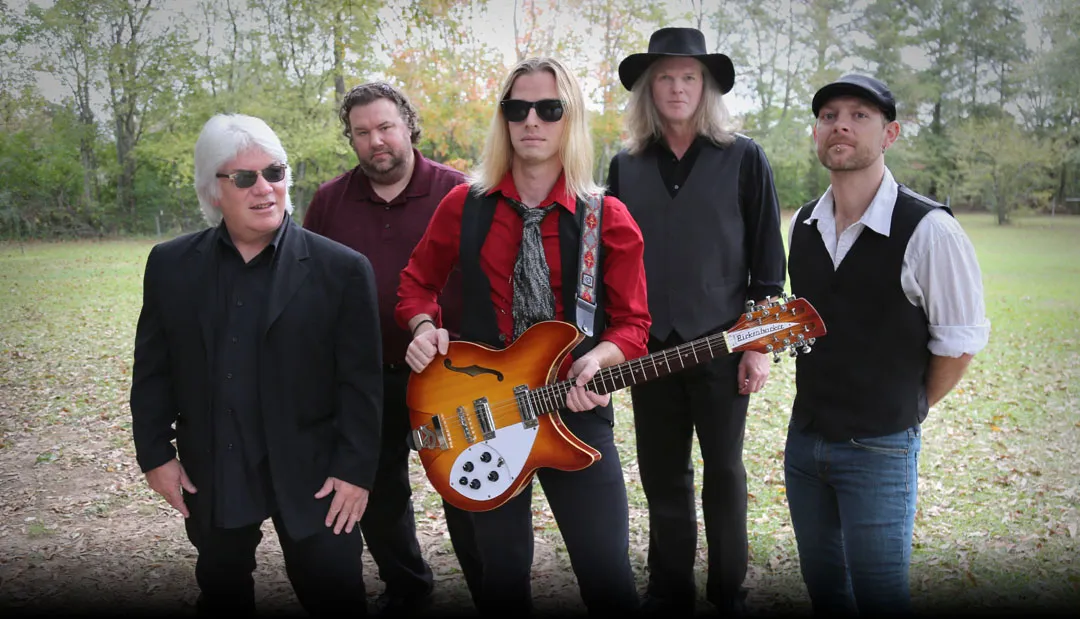 Saturdays, August 13, September 10 and October 8. 7 p.m.
Admission is free. Every month through October, bands and tribute take to the stage on Town Green.
August 13: The Wildflowers — The Wildflowers are America's premier Tom Petty & the Heartbreakers tribute band. With a passion for Petty's music, they bring music lovers the songs they adore. Be sure to go to peachtreecornersga.gov and click on the calendar for details.
September 10: The Artisanals! with Rosey — The Artisanals! are missionaries of rock and roll that bring their explosive live show to stages around the country. Rosey is a singer-songwriter and rock 'n roll soul siren who has toured with Morcheeba and Melissa Etheridge.
October 8: Anniversary Celebration with Marcy Playground — 90s alternative rockers Marcy Playground are most known for their 1997 platinum album that included the hit "Sex and Candy," but they also have noted songs on soundtracks for movies such as Cruel Intentions and Antitrust.
The Peachtree Corners Festival 2022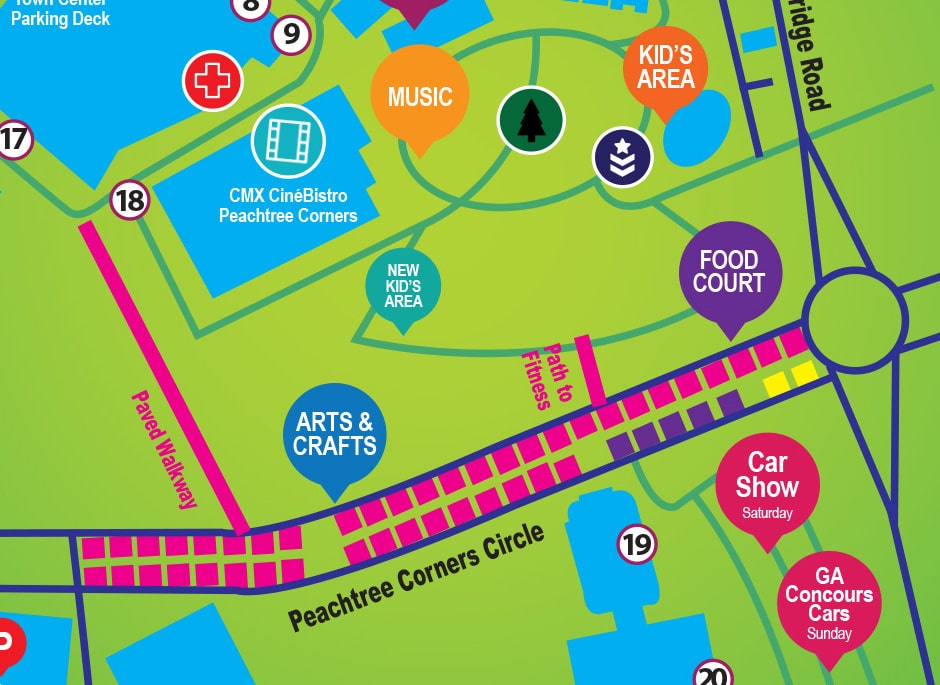 Returns Triumphantly for Its 11th Year, the Second year at Town Center
July 1-3 is gearing up to be an exciting weekend for Peachtree Corners. Not only is it the lead up to Independence Day, but it's also the 10th anniversary of Peachtree Corner's founding. Why not celebrate it all at the 11th annual Peachtree Corners Festival? Enjoy food, entertainment, music and art with your family and friends — not to mention, the festival (and parking) is free and open to the public.
The Peachtree Corners Festival has been a staple of Peachtree Corners since before the city was even officially, well, a city. The festival is a nonprofit "dedicated to bringing a safe, wholesome and family-friendly festival to the City of Peachtree Corners," according to peachtreecornersfestival.com. It's volunteer-run, so its success is due to the passionate citizens who are driven by pride for their homes as well as its sponsors. Funds earned by the festival are directed towards beautification and education projects in Peachtree Corners.
Dave Huffman has been involved with the festival for 10 years and served as its president for nine. He said that it can be stressful at times to handle the hundreds of details that go into planning a festival, but the volunteers make it manageable, and the sponsors' funding makes it all come to fruition.
"As our city has grown, the festival has kept pace with that growth," Huffman said. "That makes the work a bit more every year, but when we see the smiles of our attendees and hear good things from our vendors and sponsors, it makes it all worthwhile and we start to think about how we can make the next year even better!"
As the saying goes, it truly takes a village. Huffman cited several members of the Peachtree Corners Festival team who make the dream come true, including Arts Director Ayanna Graham, Music Director Becky Lyon and the First Lady of Peachtree Corners, Debbie Mason, as vice president.
"Debbie was one of the founders of the festival and spearheads our work with the many sponsors we depend on," Huffman said. "She is wonderful!"
This year, the festival will return to the Town Green located in the Town Center development, which has become the entertainment hub of the city. Due to the tight fit and muddiness that the festival experienced last year, though, it will also be returning to its roots in a sense: while the Town Green will still host music and kids' activities, a section of Peachtree Corners Circle will be blocked off to make room for the booths, food court and classic car show.
Saturday's Classic Car Show and Sunday's Georgia Concours d'Elegance will be located in the Hexagon building parking lot next to the food court.
The weekend-long event will kick off with a concert at 7:30 p.m. on Friday, July 1, followed by a festival on Saturday from 10 a.m. to 6 p.m. and Sunday from 12 p.m. to 5 p.m. Read on for more information about what to expect from this year's Peachtree Corners Festival.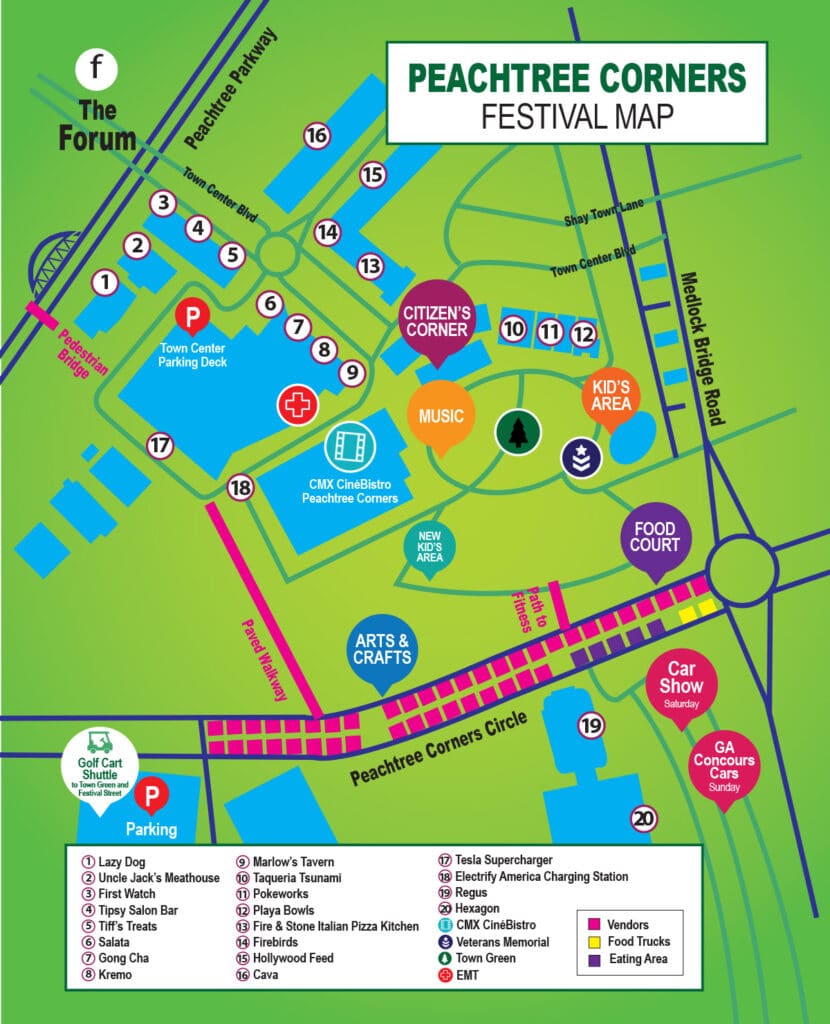 Music
The Saturday and Sunday entertainment lineup will be one of the highlights of the festival, according to Huffman. Lyon has carefully evaluated and selected entertainers from a myriad of submissions. Festival attendees are encouraged to bring picnic baskets and coolers full of food and non-alcoholic beverages to enjoy during the perfor­mances.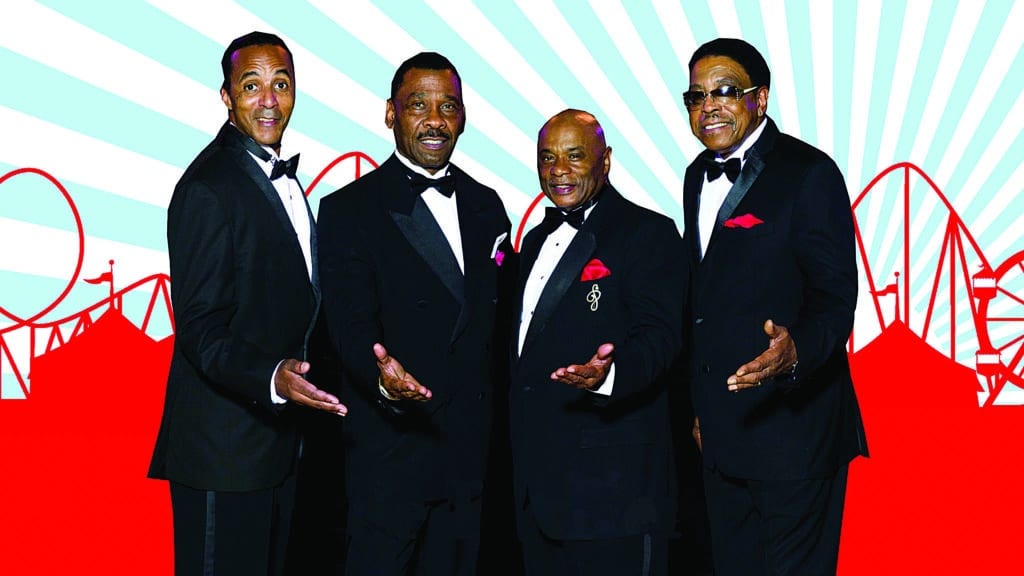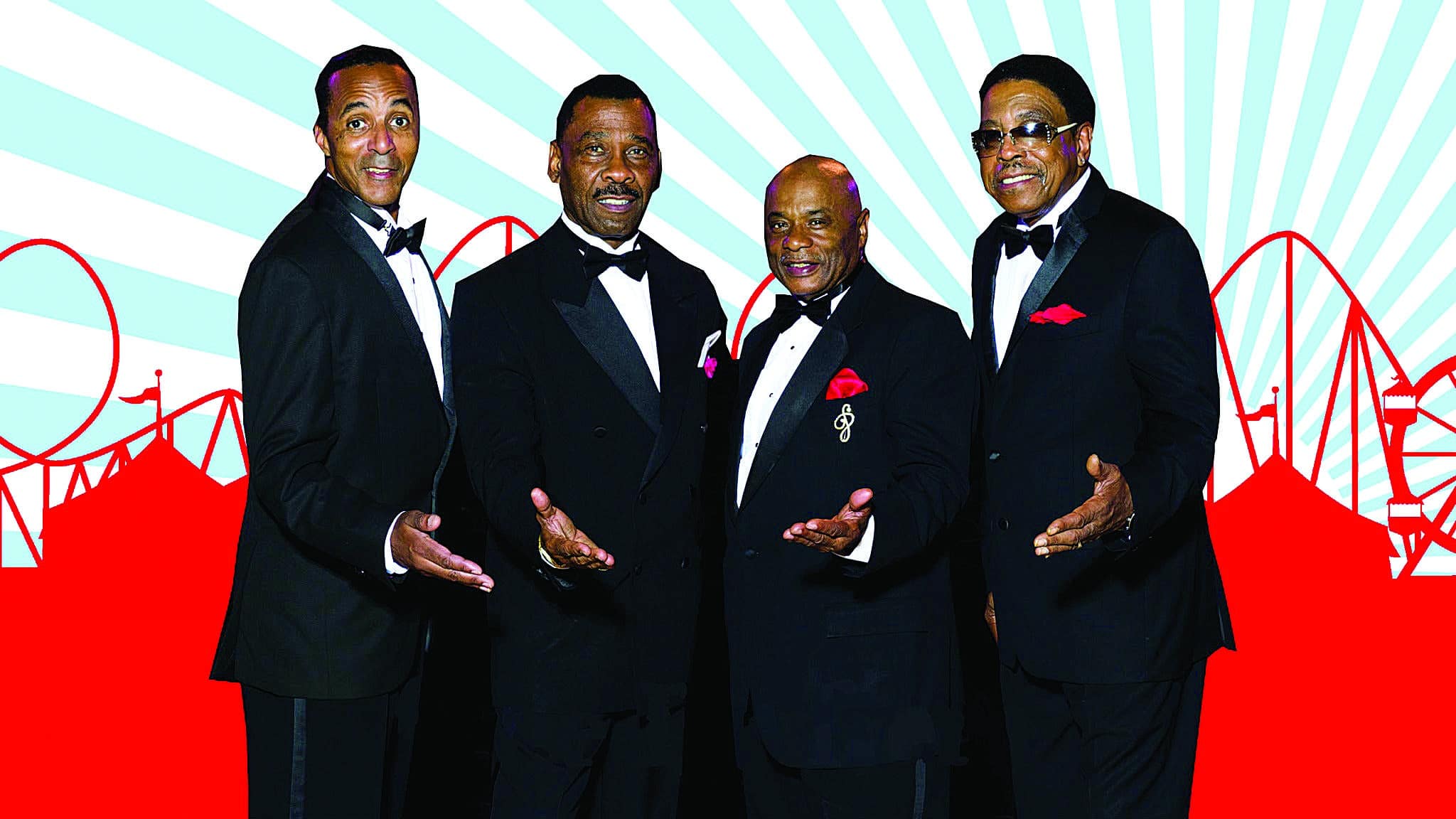 The Friday night headliner has been announced as the iconic R&B group of the 50s and 60s, The Drifters. Best known for their classics "Under the Boardwalk," "Save the Last Dance for Me" and "This Magic Moment," among numerous other hits, The Drifters will have you swaying and celebrating on the Town Green.
Saturday's musical lineup starts with Leah Bell Fraser, 12-1 p.m., a singer who delivers compelling original songs as well as those from some of her favorite artists, including Patsy Cline, Linda Ronstadt and Janis Joplin. A rock band from Virginia, Bulletproof, takes the stage 1:15-2:15 p.m.
They're followed by Sonic Alley, a rock and roll cover band that features classic tracks and deep cuts performed by veteran musicians from the Atlanta area, 2:30-3:30 p.m. From 3:45-4:45 p.m., the New Bridge Band will rock the house with their unique mix of familiar and eclectic songs from across the musical spectrum.
On Sunday, 12-1 p.m., Catherine Wynder performs performing Lind­sey Stirling covers, pop songs and movie soundtracks. The Hearsay will continue the celebration, 1:15-2:15 p.m., with their combination of rock and pop that has hints of 90s alternative, pop-pun, and modern indie music.
More musical acts will be finalized soon, so please check peachtreecornersfestival.com for the latest updates.
Cars, Bikes, Hot Rides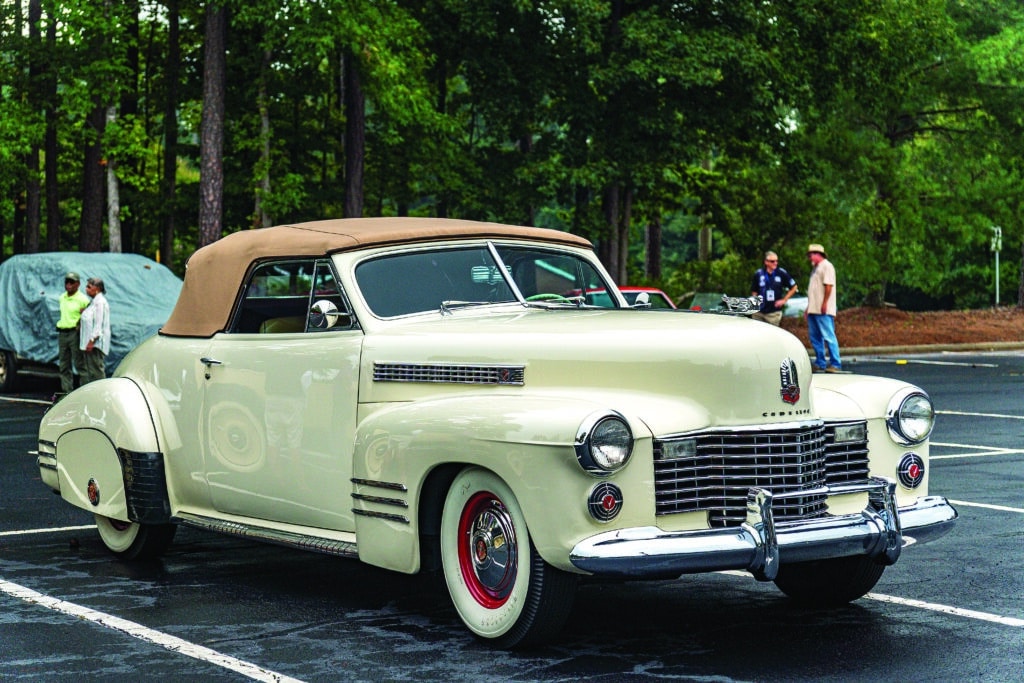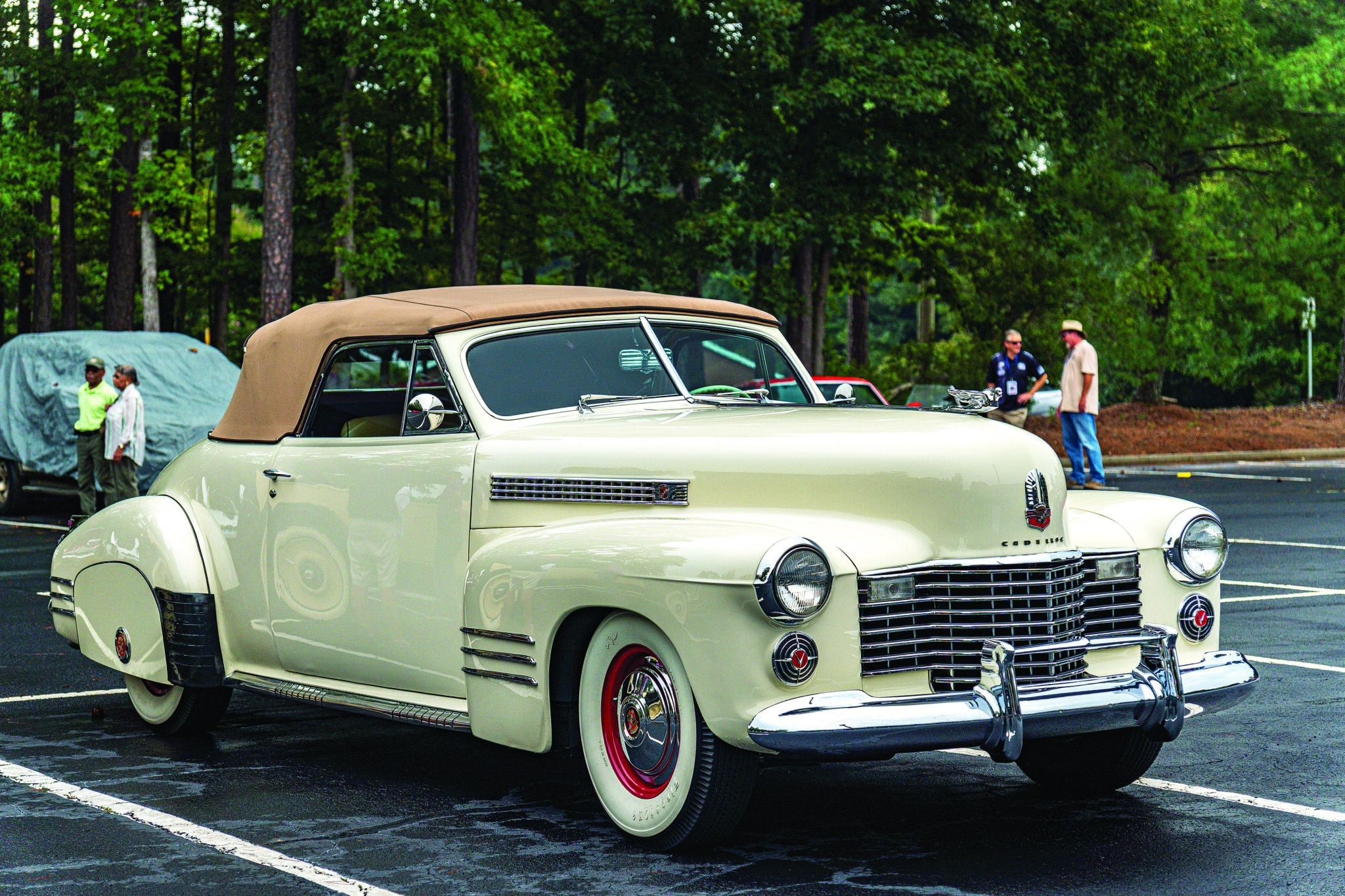 The Classic Car & Bike Show ("classic" for both the types of cars it represents and its traditional presence at the Peachtree Corners Festival) will take place on Saturday, July 2, from 10 a.m. to 4 p.m. It's free for spectators; if you decide to register your car or bike on-site, you'll only pay $15. The awesome vehicles will be lined up at the ready for you to photograph and admire. Meanwhile, trained judges will assess which rides are worthy of the coveted Top Car & Bike Awards and Top Class trophies. Enjoy food, a DJ and fantastic door prizes.
Georgia's Concours d'Elegance will exhibit on Sunday, July 3, from 12 noon to 4 p.m., and admission is also free. Here, you'll be witness to a lot of rare, collectible and vintage cars. The special "Sneak Peak" will show what's coming in 2023 to Atlanta.
A classic car is more than merely a car. It's an aesthetic, an artwork, a relic of history, a feat of technology. Concours d'Elegance brings that glorious showmanship and craftsmanship directly to you — and for free at the Peachtree Corners Festival. Support Peachtree Corners' Concours with your attendance this year so that even more beautiful motor vehicles can be brought in next year and continue to unite our community in the pursuit of beauty.
Arts, Crafts and More
Local artisans and business owners will represent their wares at the festival. They'll be selling everything from home goods to jewelry to crafts, so be a good neighbor and shop 'til you drop!
Built by Bees: Tim Haratine started his honey business in 2015 with two goals: to make customers and employees happy, and to do so by promising good products and great value. All of Built by Bees' many delicious products use raw honey and earn repeat customers. Visit builtbybees.com.
Chili P. Designs: Owner Julia channels her artistic skill and love for her family into creating beautiful wood signs perfect for home decor. Gift a design to a family member or display it in your own home for guests to admire. More at chilipdesigns.com.
Goddess Luxe: Necklace chains of delicate gold or silver, rings embedded with dazzling crystals, elegantly shaped earrings: this shop lives up to its name and makes jewelry fit for a goddess. See the collection at goddessluxejewelry.com.
Discover Atlanta Chinese Art: Godwin Kou and Kuansoi
(Christine) Kou are both accomplished painters and calligraphers dedicated to sharing authentic Chinese art with the world. Their work is delicate and striking while staying pure and unconfined. Go to discoveratlantachineseart.com for info.
Kettlerock Brewing: You can support this new, up-and-coming, family-run brewery boasting good stories and great beer with a purchase of their shirts or mugs. Go to kettlerockbrewing.com.
Knox Carter Kandles: The 100% soy candles melt into a gorgeous marbling so, with their pretty packaging and wide variety of scents, they look just as incredible as they smell. More info at knoxcarterkandles.com.
Puppy Present Designs: Specializing in matching collars and leashes for all sizes of dogs, your puppy is sure to be the prettiest at the park. Find their shop on Etsy.
Reminis Soaps: Stacey, the maker of Reminis Soaps, began her soap-making journey in 2016 because she was looking for a solution to her oily skin and post-shower itchiness. Now she handmakes beautiful, delicious-smelling soaps using only all-natural ingredients. Check out reminissoaps.com.
Whatnot Bear Mobile: This business is family-owned and operated. It began with the purpose of bringing children support and joy. Make your own child happy at the festival by coming home with a fuzzy friend! Find more at whatnotbearmobile.com.
XOC Designs: Specializing in a variety of materials to handmake stunning furniture and other homewares, you're sure to wow your guests with these pieces. Browse xocdesigns.com for details.
Ziparoos: Committed to a sustainable home, Ziparoos makes and sells multi-purpose, reusable storage bags — but they also sell other eco-friendly products that are perfect for the kitchen or cleaning around the house. And they come in cute prints, so they're fun for the whole family!
Find the full vendor list on the Exhibitor page at peachtreecornersfestival.com.
Food and Beverage Vendors
Whatever you're craving, Peachtree Corners Festival is serving it up. From sweet treats to cool down in the heat or a little spice to intensify your day, the food court has you covered.
Speaking of sweet and spicy, Chocolate & Spice Eatery will be dishing it out both ways. Their Caribbean-French-Brazilian fusion-inspired offerings include islander's sorbet served in pineapple, a Creole low country boil served with your choice of protein and vegetables, savory Brazilian barbecue and, of course, the classic festival food — turkey legs. Find them at facebook.com/chocoandspice.
Or chew on this: Chew-on Chuan stands out at festivals with their Latino-Asian fusion street food, and the Peachtree Corners Festival is no different. Smack on Asian street skewers (your choice of protein) with a side of mango salsa and tortilla, Dominican empanadas that sound so good they'll make your mouth water just looking at the ingredients list, yucca fries, Thai Tom yum soup, scallion pancakes and grilled corn in a 13-spice barbecue sauce. Yum! Check them out at facebook.com/chewonchuan.
For more can't-miss-it, gotta-have-it festival food, check out Tasty Yum Yum. Not only do they have the classics — fried Oreos, funnel cake, sweet tea and ice-cold lemonade — but they'll also be selling hearty stuff like rice and peas, steamed cabbage, loaded fries, sausage, Philly cheesesteak and chicken any way you want it: popcorn chicken, chicken on a stick, jerk chicken, curry chicken–yum! Visit them on Instagram.
Thirsty? Phoenix Roasters will be roasting up a full espresso and cold brew bar. If you haven't tried a nitro-based craft drink yet, this festival will be your chance! Get details at phoenixroasters.coffee.
What's lunch without a snack, or dinner without dessert? After your meal, top it off with national award-winning homemade ice cream from Daddy O'Brien's Irish Ice Cream Pub. Find out more at daddyosicecream.com.
If ice cream's not your taste, Sweetacular Treats will have every other treat available to choose from, including popcorn, cotton candy, candied pickles and apples, Rice Krispies, cake, soda and lemonade.
Sponsors
It cannot be said enough times how important sponsors are to making the Peachtree Corners Festival great. This year's sponsors can be found by clicking on the Sponsors page at peachtreecornersfestival.com; from there, you can click on each of their logos and be directed to more information. Notably, the Title Sponsor is the City of Peachtree Corners, and Peachtree Corners Magazine has been recognized as a Silver Sponsor. Come visit our table when you attend the festival.
Call for Volunteers
Need to complete volunteer hours this summer? Part of a service group and looking for a direction to channel your goodwill? Or just need to kill some time this season?
The Peachtree Corners Festival is volunteer-run, and volunteers are still being sought. With so many fun things to do all weekend, there are multiple avenues to get involved, no matter what your interests are — whether that's assisting with the car show, distributing water to thirsty festivalgoers, setting up vendor booths or managing the hospitality suite.
Volunteers need to be above the age of 18 or have parental permission if younger. Volunteers will receive a commemorative T-shirt and pride in having supported their home city. Sign and return the 2022 volunteer waiver form via the Volunteer page on the festival's website, peachtreecornersfestival.com.