New 56-unit mixed-use development coming to Peachtree Corners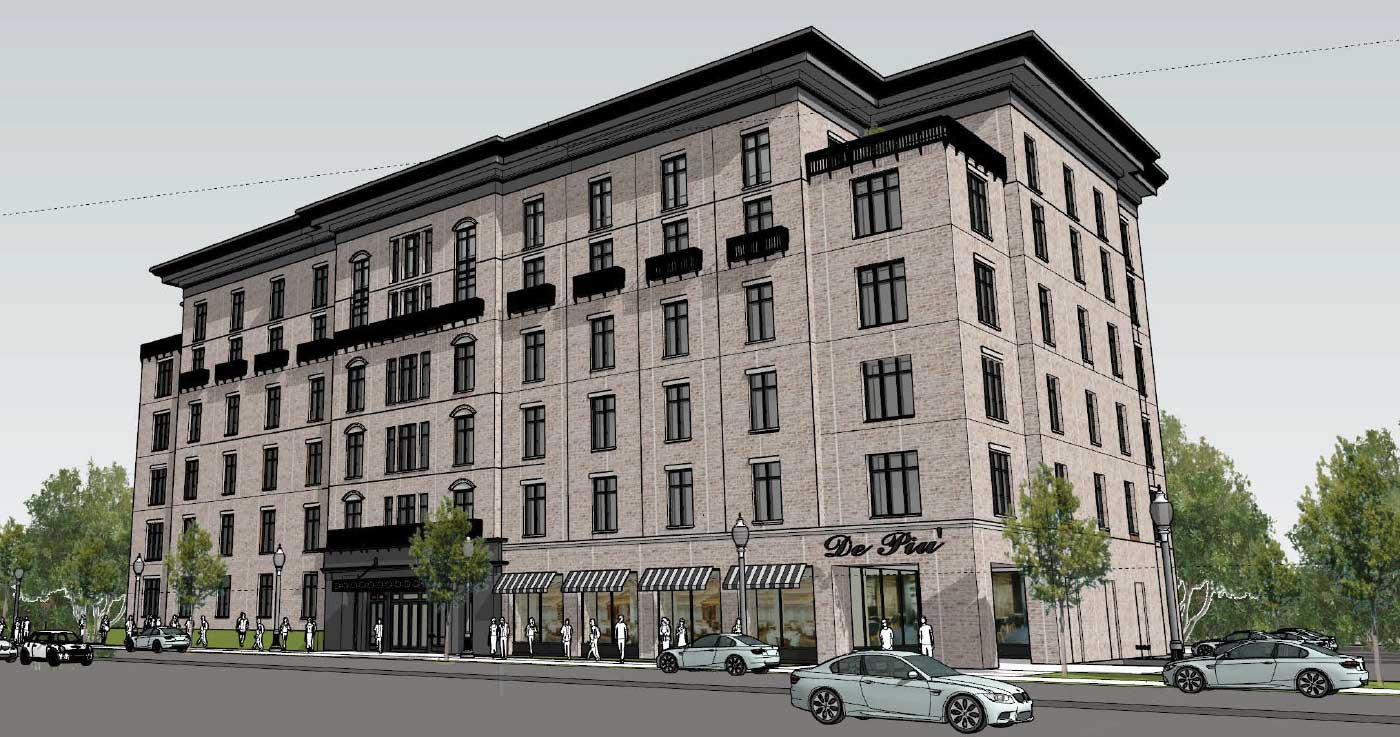 Peachtree Corners Circle Lofts to be built across from the Forum
Atlanta developer and former Fulton County Sheriff candidate Ben Cowart recently got the green light from the city of Peachtree Corners to develop a 6-story, 56-unit tower on 6.8 acres at 4779 Peachtree Corners Circle. Although the project has been approved for rezoning from light industrial to multi-use development with several conditions, the company has yet to submit a land disturbance permit.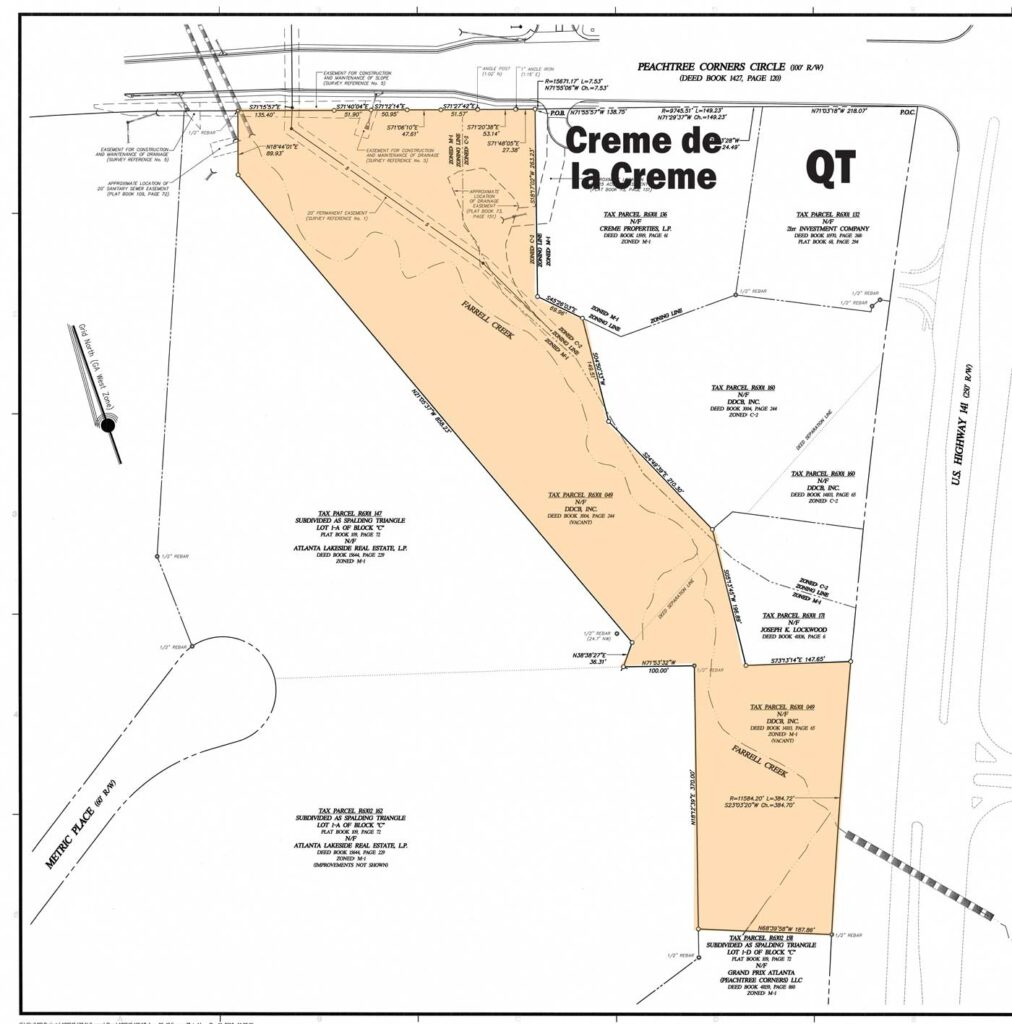 The ordinance provides for the following:
The development must include residential, restaurant and public trail.
The development must have up to 56 multi-family, for sale condominium units which must meet minimum standards. No more than 20% of the units may be rented.
There must be a minimum 2,000 square foot restaurant located on either a ground floor or roof.
The developer must provide sidewalk connectivity between the building and trail system and provide pedestrian sidewalk connections to Peachtree Corners Circle. It will be paid for by the developer and then the land will be donated to the city.
The development will include no more than one right-in/right-out only vehicular access point but will have the flexibility necessary if the potential roundabout is built.
The developer plans underground parking and units ranging in price from $600,000 to $1.5 million.
During a public discussion last year about the development, the potential for a roundabout at the Forum entrance which would affect the entrance and exit to the project was discussed.
Cowart is the son of the late Jim Cowart, who developed many of the five-four-and-a-door homes in Peachtree Corners and Dunwoody.
If Your Home Were a Book, the Front Yard Would Be Its Cover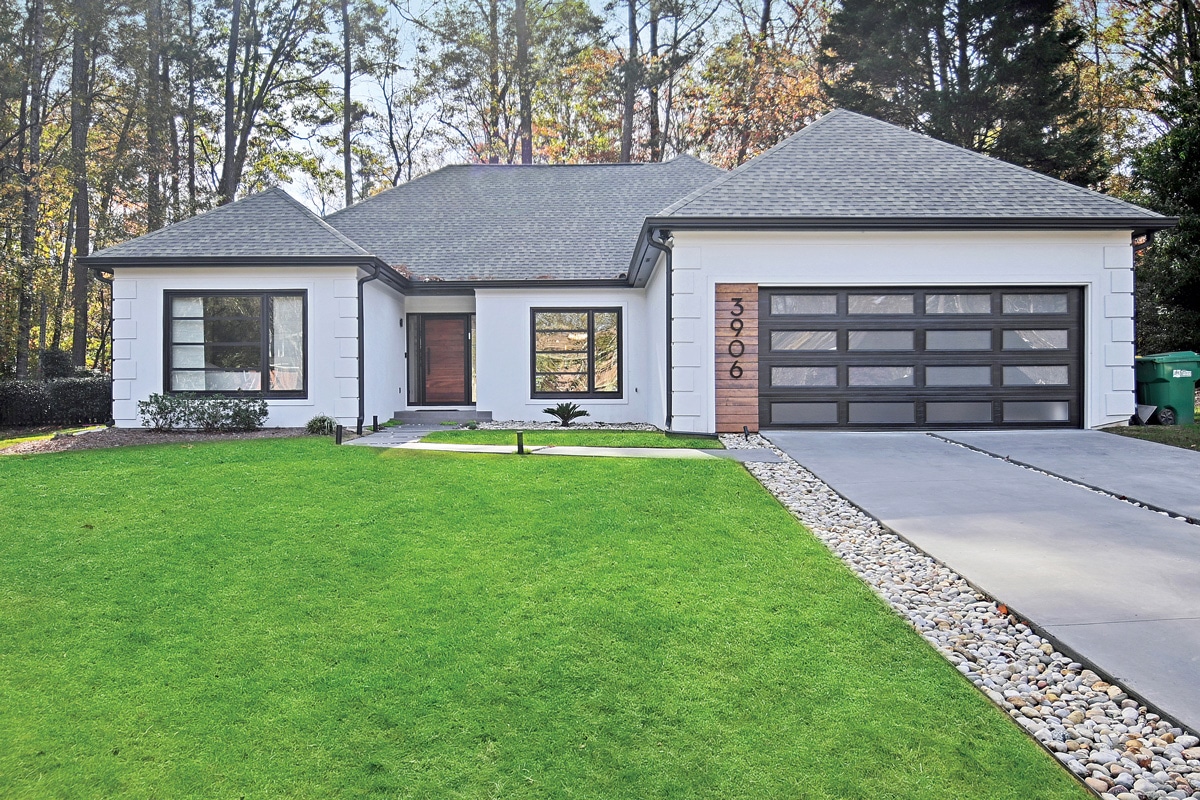 What local experts and real estate agents have to say about curb appeal
We know better, but let's be honest, covers are judged! As the sunshine draws us out, suddenly our home's aesthetic takes center stage. Our property's attractiveness — or lack thereof — commands attention in the spring as we combat the proliferation of both flowers and weeds.
You can almost hear the collective sigh of homeowners everywhere pondering what can be done to improve their curb appeal. However big or small your goals and budget are for the front yard, I hope to enthuse you with some savvy tips and ideas because we all win when our neighborhood is teeming with attractive homes.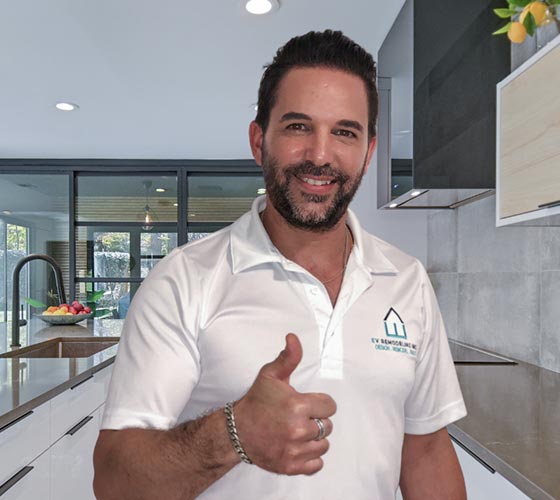 Look at the complete picture
A renovation to the front of the house can be offset if you don't also address an older, stained roof, for example. Eliad Vaknin, owner of EV Remodeling headquartered in Peachtree Corners, advises homeowners to take everything into consideration when making improvements.
Vaknin has the experience and knowledge to spearhead large-scale residential redesigns. For ambitious façade improvements like adding an awning over the front entrance, changing the exterior envelope of the home, a fresh coat of paint or new windows and doors, Vaknin is well-equipped to orchestrate projects of this magnitude. His company focuses on private home renovations, and they've done it all, from the smallest revamps to new construction. The only limits are your imagination and financial plan.
Since multiple trades are involved to complete such a remodel, it's best if a professional coordinates these endeavors. "Someone needs to see the full picture, oversee the whole project, so the final result is better," Vaknin said.
Does the outside of your home need some TLC?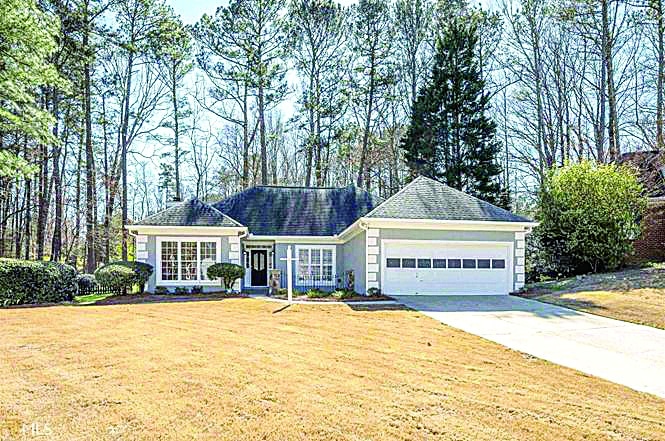 The easiest and least expensive way to enhance your home's curb appeal is to paint the exterior. "You can go from red brick to a white home instantly. Even so, some customers are surprised by the cost of painting," Vaknin said.
He recommends opting for specialized, more durable — and yes — pricier products obtained at a brick supply company that can last 20 years rather than getting regular exterior paint from a paint store. "It will apply fine; it will work, but it's not going to last as long," Vaknin warned.
Using paint gives you many color options. But Vaknin cautions, "There's no going back, once you paint brick."
Another option is limewash. Used for centuries, limewash is made of crushed limestone. It gets absorbed into the brick, but you'll need to reapply it every five to seven years. "It fades the brick color. Imagine a milky wash on top; you still see the brick, but it's faded. Applying more coats gets it lighter," Vaknin said.
Rethink those plain envelopes
Make sure any new additions match the overall style of your home. Modern updates will look out of place on a more traditional style home, and vice versa, unless you change everything. Even front porch railings should be selected with this in mind.
To add definition and interest to the front of a home, Vaknin likes combining a few different materials rather than using a single material and color. "Combine stucco or brick with wood or use stone with siding. It's more interesting," he said.
The domino effect
Sometimes you peel off stucco and find the wood sheathing underneath has rotted. You'll need to replace that. Work required behind the walls adds to exterior renovation costs and that number can increase dramatically.
Rotted sheathing usually means new windows are required, as the moulding around them has likely decayed as well. Having experts like EV Remodeling on hand to manage all the unforeseeable developments during exterior renovations is invaluable.
Besides factoring in the cost of an exterior remodel (anywhere from $40,000 to $100,000) and timeframe (a month or so), Vaknin ensures that all necessary information is submitted to the city for approval. It's an easy enough process in Peachtree Corners if you submit the proper documents.
Make a statement with nature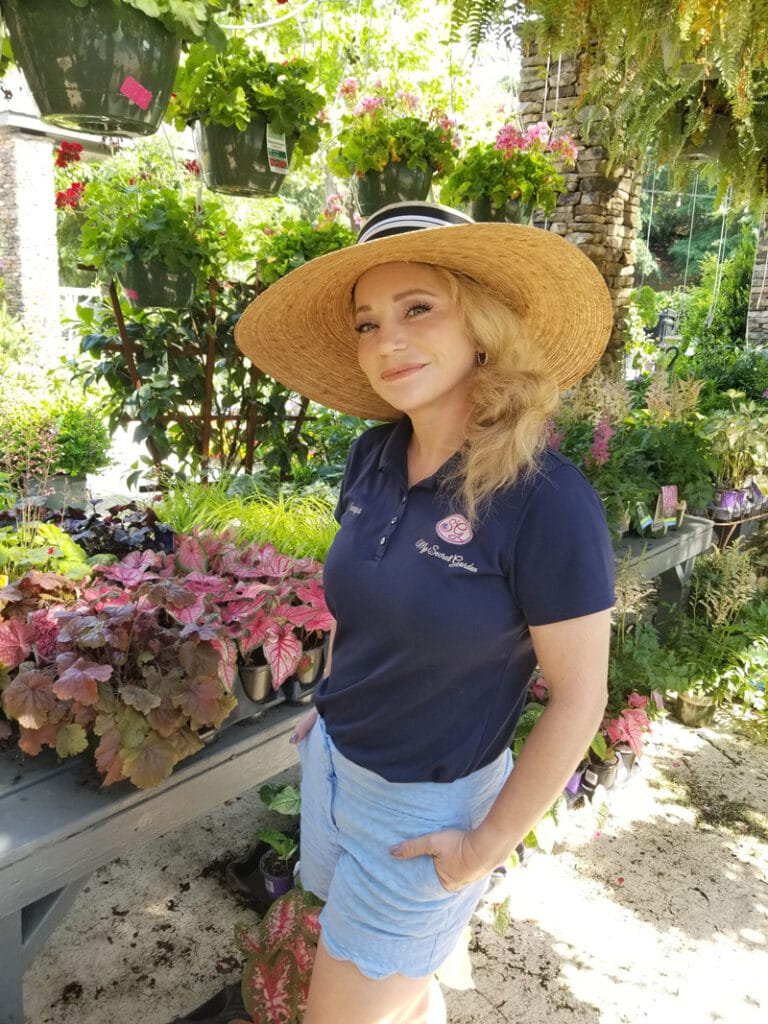 Landscape Designer Sonya Harrison of My Secret Garden quite possibly has the greenest thumb in town. Who better to consult for pointers on beautifying our front yards? Harrison can help you take your home's curb appeal to the next level with her flair for landscape and hardscape design.
Her deep seeded love for plants stems from a childhood of gardening with her grandmother in Rome, Georgia. "I always knew it was spring when her purple bearded irises were in bloom," Harrison said.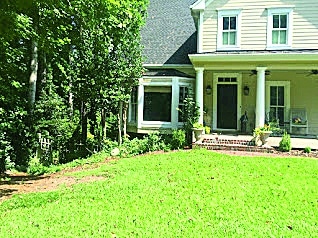 A perfect blend
As with remodeling, landscaping should complement the home's architecture. "Plant choices should match the look of the house. If you have a more modern house, you'll want things like straight grasses. For southern style homes you'll want more traditional plants like hydrangeas, azaleas, camelias and roses.
Sprucing up your front yard landscape with the help of My Secret Garden begins with a consultation. Harrison provides at home consultations to see what the rest of the yard is like so she can create a cohesive design. Typical installations in Peachtree Corners average around $7,000, including shrubs and plants.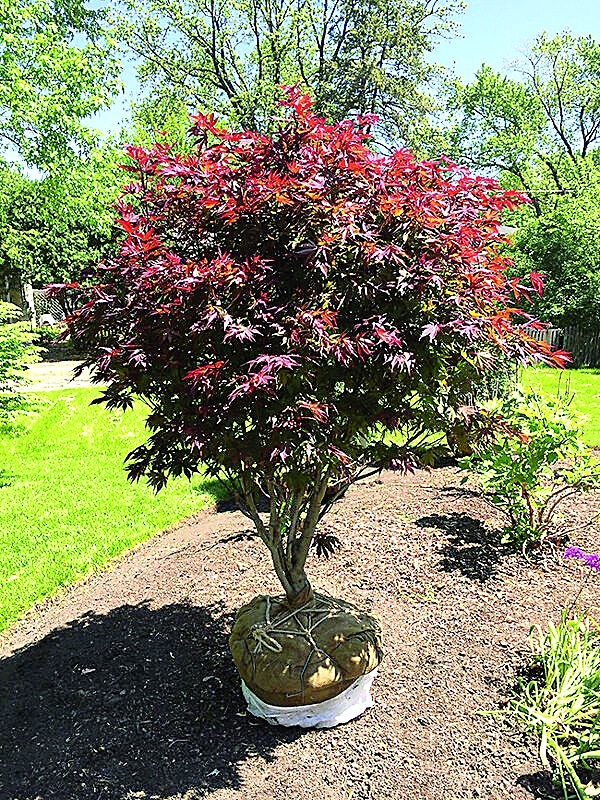 Breathe new life into your garden
Any removal of trees and older or dead plants happens first. Per Harrison, some people don't realize that plants have a lifespan. She's familiar with our city and knows many plots still include flora that have gotten too big for their spots or have exceeded their life expectancy. It's time to start fresh and get new varieties.
"When these houses were planted, azaleas were very large. Now people want a two-foot-tall azalea that blooms three times a year that you can plant in full sun. I can give you that now. A lot of things weren't available when these houses were built," Harrison said.
Hardscaping is next — walkways, porches, retaining walls, bed lines. "Once planting begins, we work from big to small: trees, shrubs, perennials, annuals, mulch — and grass is last. That's how we approach it for the integrity of the project," Harrison shared.
Perhaps you weren't aware that the owner of My Secret Garden also designs and builds boulder walls, dry creek beds, pathways, small border walls and stacked stone borders around beds, porches and patios.
Show off your house, don't cover it up
Keeping older shrubs trimmed underneath windowsills and not covering up your house greatly benefits curb appeal.
If you have a two-story house, you'll want to accent the corners on either side to soften the edges. Harrison suggests junipers, camelias and Emerald green arborvitae for this purpose.
Although yards are square or rectangular, curvy flower beds make them more appealing. "I don't like right angles in yards. They should all be soft edges, 40 or 45-degree angles," Harrison said.
Leave a green legacy
Trees will likely outlive us, allowing us to leave a legacy that's great for the environment. Harrison's top choices are dogwoods, redbuds and Japanese maples. "We have a weeping redbud that grows five feet tall. Japanese maples can be upright or dwarf. People like the Crimson Queen. It grows slowly to about five feet by five feet, and eventually it'll get to 10 by 10 feet.
"The upright Coral Bark is my favorite Japanese maple. It has coral-colored bark with leaves that go from green to bright yellow in fall. The Ginkgo is another favorite. The dainty leaves remind me of butterflies. The foliage gets bright yellow and then overnight it drops all its leaves at once for easy clean up," Harrison said. "We stock everything, and we can custom order for you."
Georgia clay is harsh on hungry, thirsty plants; they need to be fertilized and watered. Harrison suggests fertilizing blooming annuals every 7 to 10 days so they'll bloom all season. Trees and shrubs should be fertilized in spring. Her fertilizers of choice are Fox Farm and Espoma.
Curb appeal killers
■ Plastic or metal edgings – they inevitably move. "Make an edge a couple of inches into the soil like a small trench. It's all about the details," Harrison smiled.
■ Mistakenly planting shade plants in the sun or sun plants in the shade.
■ Edging with monkey grass on both sides of a walkway up to the house. "It's outdated. It's fine on a bed edge, but on a path across the front, I like grass all the way up to it, then a bed on the other side so it's not covered up."
■ "Too many different perennials — one here, one there — make the yard look polka-dotted. Choose three or five varieties instead and plant each one in large swooshes so it doesn't look discombobulated," Harrison advised.
Shut the Front Door!
When it comes to curb appeal, realtors have seen it all — the good, the bad and the downright… I don't want to spell it out, but you know what I mean. I picked the brains of some trusted local realtors for front yard tips that work whether you're planning to sell your home or enjoy it yourself.
Amy Fuchs — FamilyHomesGa Team, Keller Williams Chattahoochee North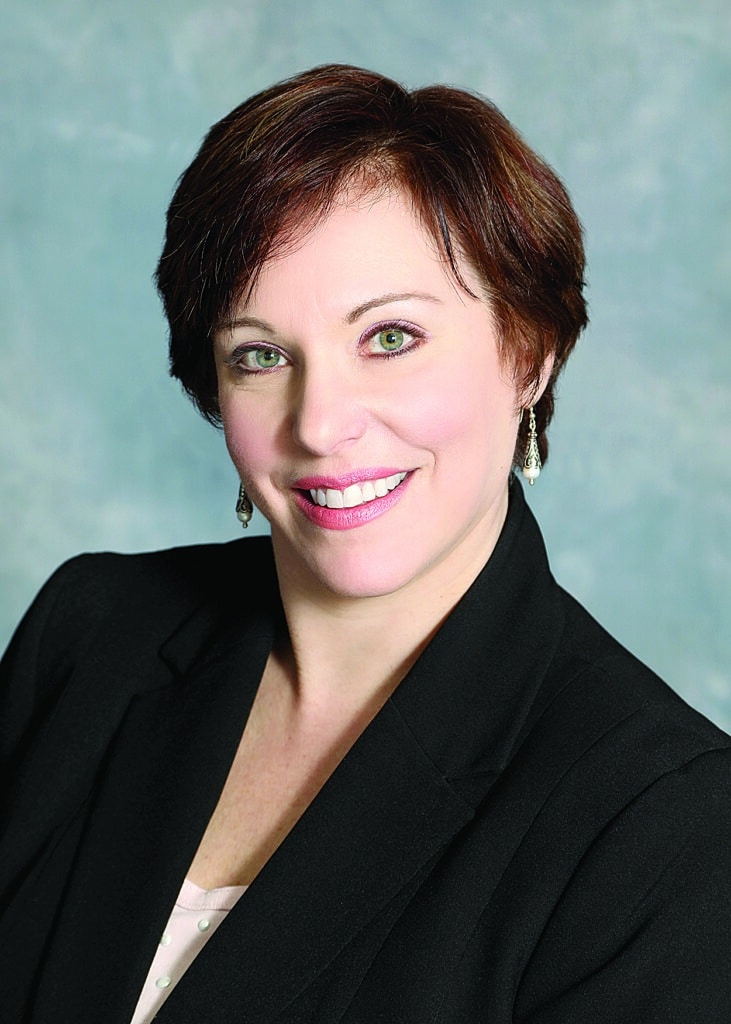 Amy Fuchs of FamilyHomesGa advises we don't skimp on perking up our homes' exteriors. "You never get a second chance to make a first impression," she said, and that certainly holds true when staging your property.
"Even in a seller's market, presenting your home in the best light will help you get better offers faster," Fuchs added. In today's fast-paced market, buyers often drive by the property before making an appointment to see it. An alluring front yard allows homebuyers to be hopeful about the interior.
Keep it fresh and make it pop!
"We all know the lawn should be freshly cut, but don't forget to put down fresh pine straw or mulch before photos are taken and going live. It will add a well-maintained look and cover up any unwanted weeds," Fuchs said. "Add bright colors by the front door, along the walkway or at the mailbox with blooming flowers, providing a happy welcome."
Fuchs forewarns: if house numbers are obscure and your mailbox is covered in cobwebs and falling over, your home is not going to make a favorable impact. Make sure numbers are clearly visible and keep the mailbox and pole in good repair.
Power-wash the doorway and get rid of any pollen, cobwebs or debris. This is the first closeup look buyers get of your home. Avoid tree limbs and bushes blocking walkways or parking areas; keep them trimmed.
Your front yard should say, "Welcome to my well-maintained home!"
Sandy St. John Hippeli — Palmer House Properties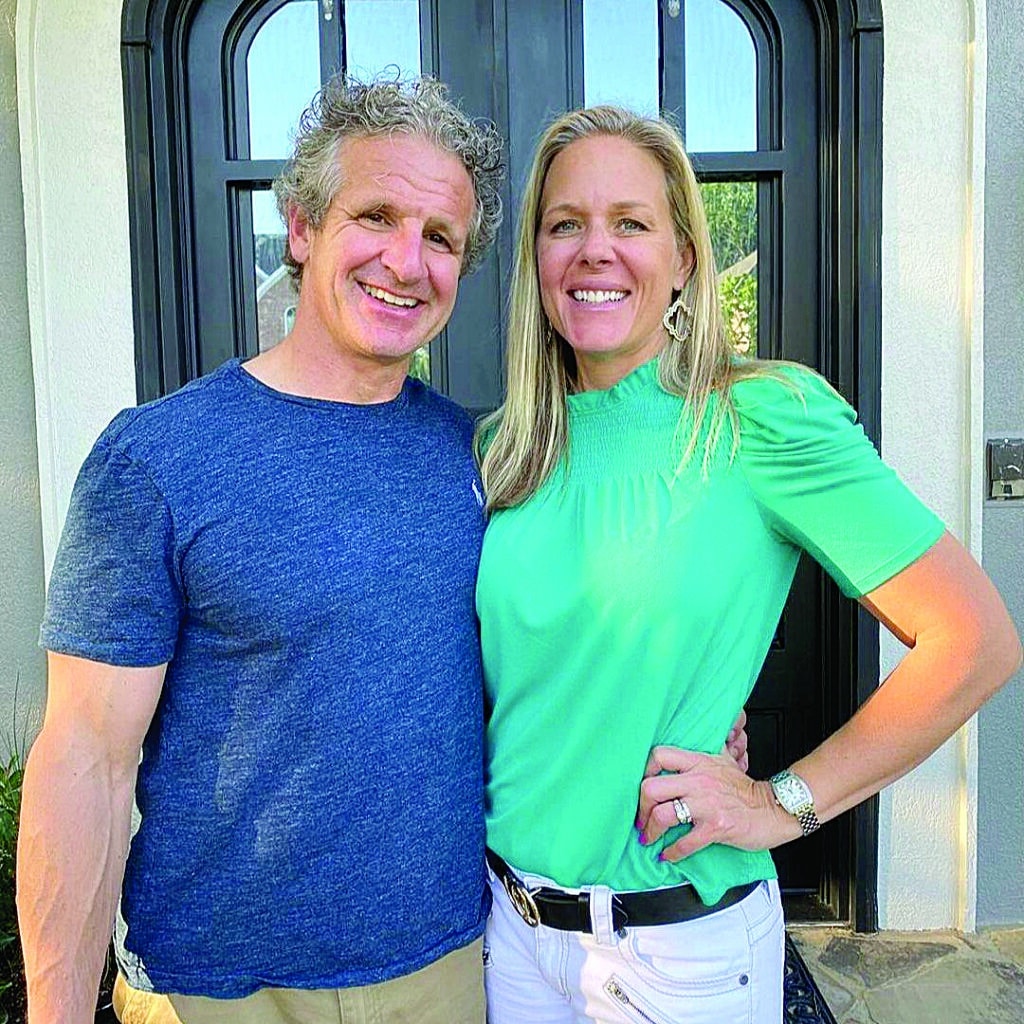 Sandy St. John Hippeli of the dynamic real estate duo — her husband, Anthony Hippeli is also a realtor — shared some pointers for achieving a loved home look. The couple enhanced their own residence by replacing rounded columns with squared posts and a single door with a double door for both functionality and a more upscale look. To install the larger door, transoms above and on either side of the original were removed to accommodate custom iron doors.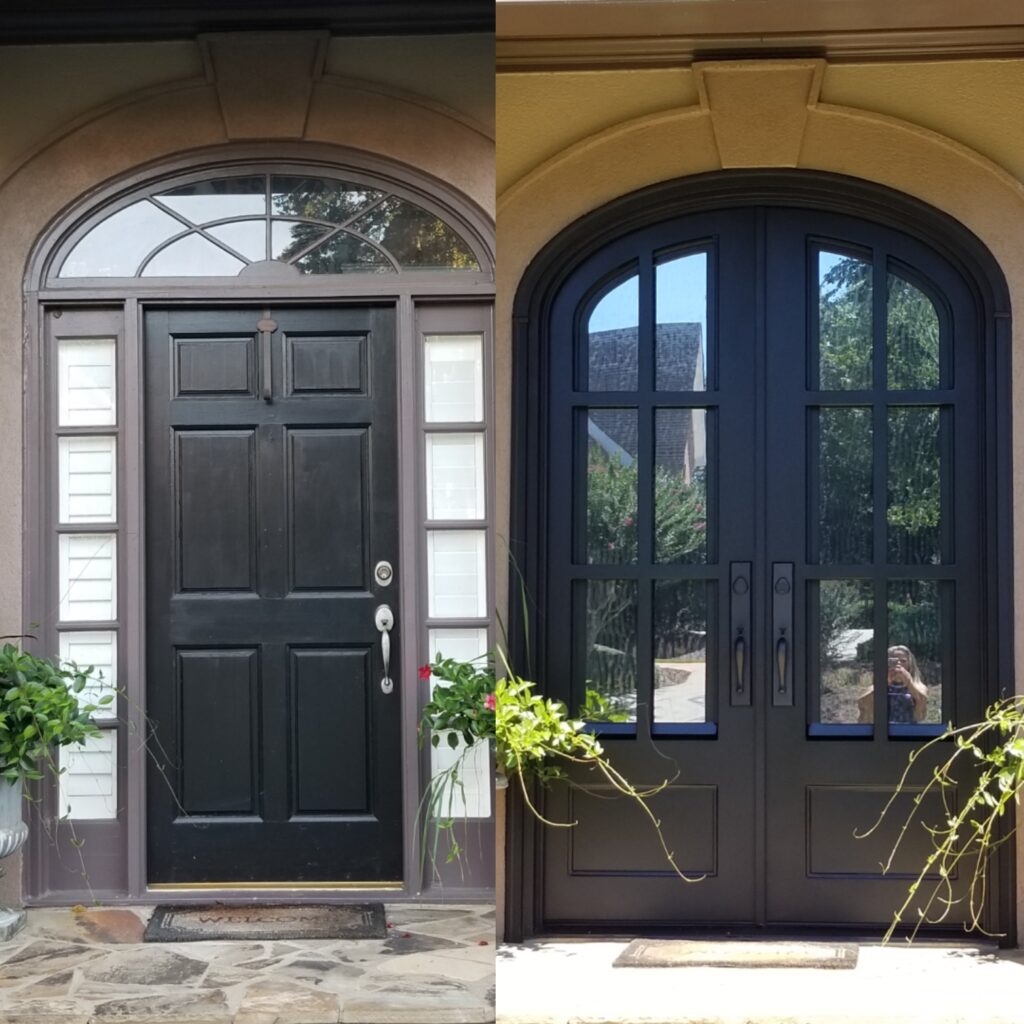 Hippeli recommends hiring a color specialist like Clarice Sell who specializes in paint color selection for stylish exterior color combinations sure to make your home look stunning. For the lawn, she likes landscaping company Outdoor Solutions.
Other hints by Hippeli include creating a focal point in your yard like stonewall flower beds, a bench, fountain or tree, focusing on symmetry and perusing Pinterest for inspiration. In addition to the driveway, pressure washing should include sidewalks and stone surfaces. Add flowers and a new doormat for a winning combination.
Preferences and pet peeves
Hippeli prefers mulch over white rocks. "Rocks allow weeds to grow causing more maintenance in the long run. They also get hot and lead to stressed, thirsty plants," she said.
She also likes big boulders and rocks over railroad ties for retaining walls, and little to no lawn art over a busy space with several pieces. "For a sophisticated look, limit the number of yard sculptures, bird baths, or metal pieces," Hippeli said.
What worries her? Neglected shutters and windows, visible rotten wood soffits or trim, leaves or pine needles in gutters and on the roof, weeds, bald patches in the lawn, unedged walkways and lawn "art."
Marsha Richards — The Richards Team, Keller Williams Chattahoochee North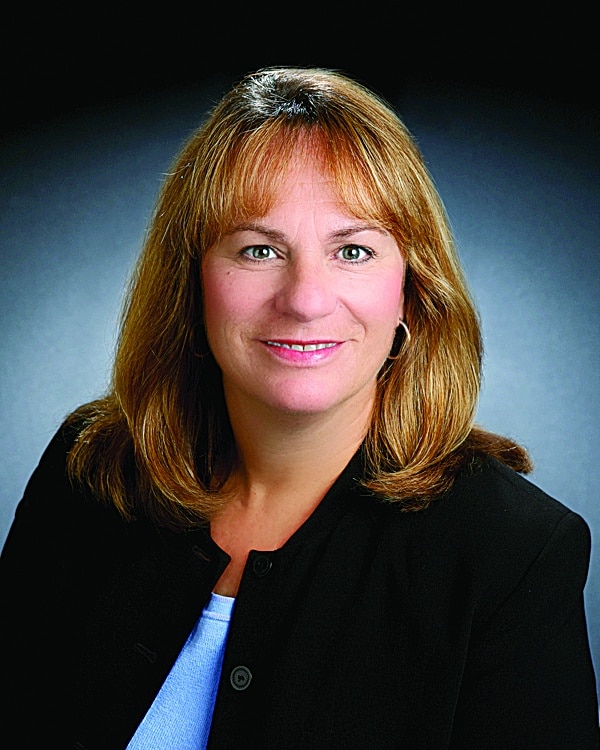 Marsha Richards would have us stand across the street to look at our house through the eyes of a buyer, "Does it paint a pretty picture?"
The entryway sets the stage for your home according to Richards. She suggests painting your door and changing weathered-looking hardware. Don't forget to update outdoor lighting. Finally, Richards proposes a designated seating area, especially on a front porch.
The Perfect House on a Hill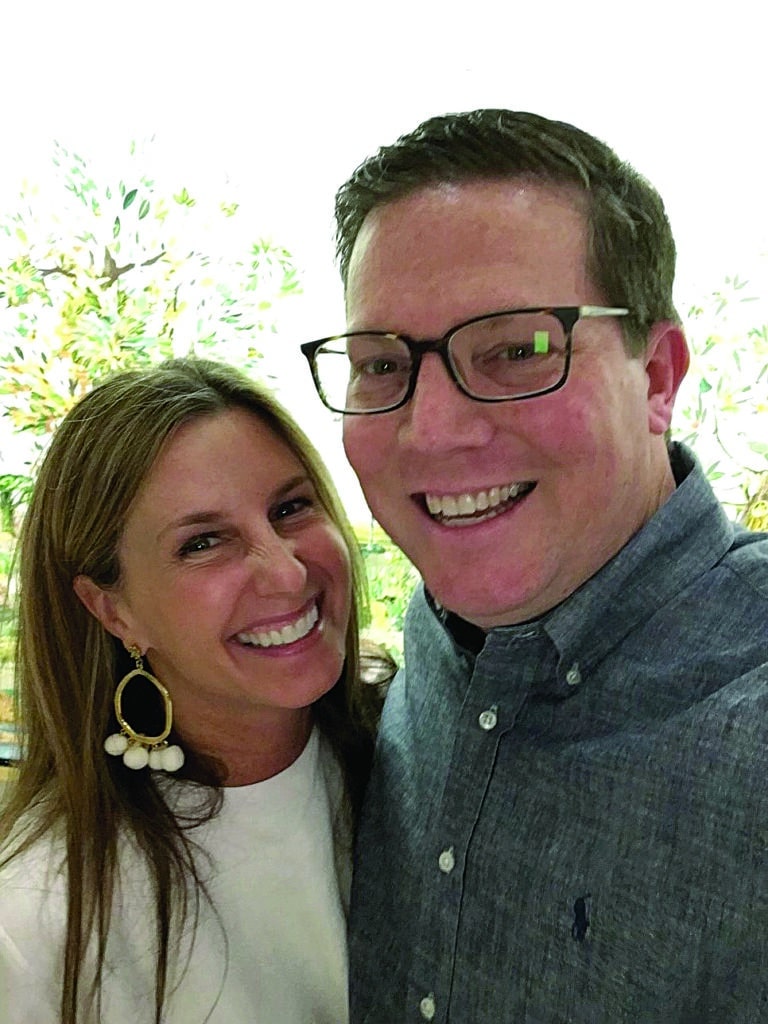 Martina and David Watson planned for 10 years before embarking on a total transformation of their front yard that took eight months and about $80,000.
Atlanta Custom Landscapes completed the rock work, landscaping, grading, lighting, sprinklers, grass and plan design. Anthony Faust drew plans that brought the Watsons' vision to life.
Allgood Construction built piers and limestone steps leading from the sidewalk to their front porch. The stone columns and wall are by Mark Allgood.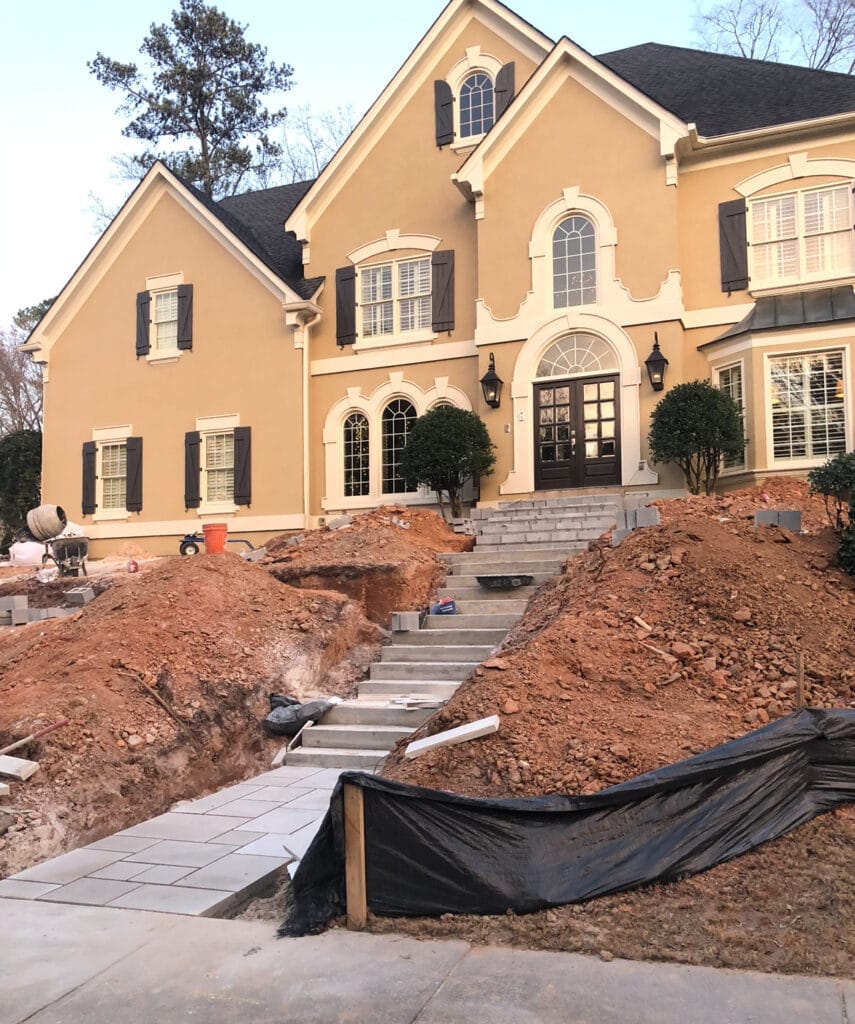 "We added a landscape water meter, replaced our water line to the house from the street and rebuilt our retaining wall along the driveway at the same time to alleviate any risk of having to do that after completing the project," Martina shared.
Improvements include hardscape, softscape, grading, lighting and lawn. Their favorites are the peonies in the spring and the limestone steps.
Martina suggests breaking large projects into phases. Phase one for them was the driveway retaining wall. Phase two was the main staircase and landscaping.
"Give your neighbors a heads up to prepare everyone for the fun," she said. "A great plan from a professional is the key. Get what you really want. Then the money spent is well worth it."
Let the spring / summer spruce up begin!
The experts and neighbors have chimed in. What fresh touches will you put on your home to give visitors a first glimpse of its personality? It doesn't have to be a huge financial investment.
Whatever you do, enjoy the extra kick you'll get out of pulling up to your house every day. 

Professionals and teams that help our city thrive
With a hot real estate market, you want an agent who not only knows the area but is invested in it. Peachtree Corners Magazine looks at some locals who are the best in the business and have the interests of the community at heart.
The Terri Hayes Team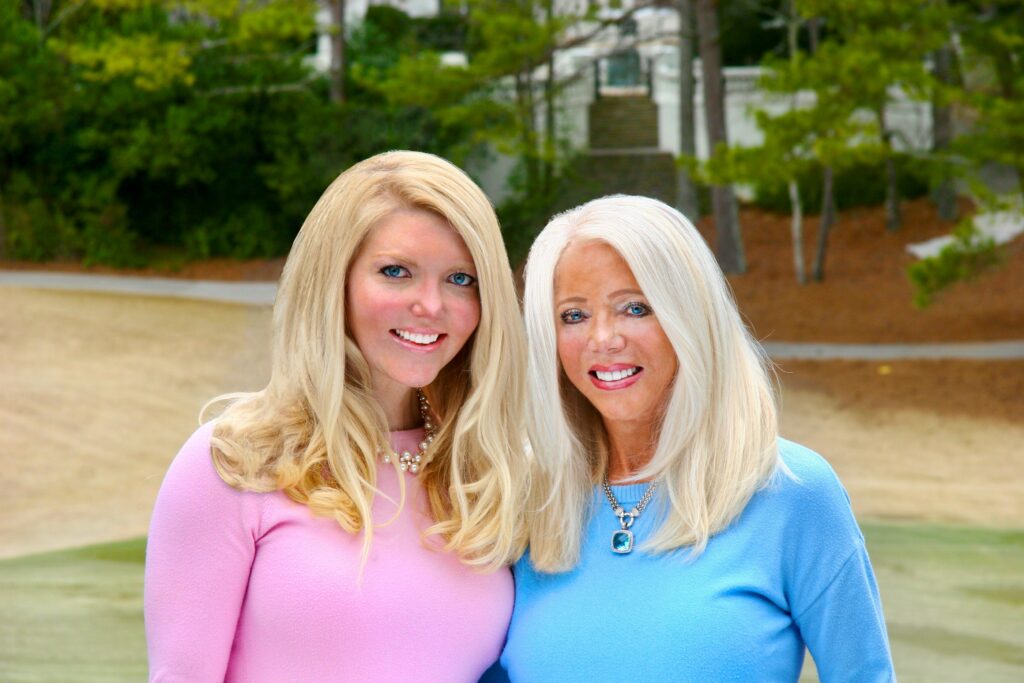 The Terri Hayes Team loves helping buyers and sellers and has earned a reputation as one of the most trusted and fastest-growing independent real estate companies in North Atlanta.
"We are so proud to be ranked No. 1 in our profession with a Five-Star rating from our former clients. Having a team of exceptional Realtors standing beside you and protecting your best interests is what sets The Terri Hayes Team apart," said Terri Hayes, managing broker and owner of Executive Home Sales.
"Whether you are a buyer or seller, you can trust and rely on us to help you in every step of the process. When it comes to real estate, our goal is to get you the most value and fastest result when selling, or negotiate the best deal for you when buying," she added.
Hayes is a Certified Luxury Home Marketing Specialist. A graduate of North Carolina State University and former homebuilder, she has been a licensed broker since 1980 and has handled more than $1 billion real estate sales in Atlanta. Formerly, Hayes was the #1 Agent at Metro Brokers GMAC, a $1.5 billion company.
Her many roles include founder and owner of Executive Home Sales Inc. since 1995. Hayes is also a member of Graduate Realtor Institute, the Institute for Luxury Home Marketing, The Atlanta Board of Realtors and The National Association of Realtors, as well as the Charity Guild of Johns Creek.
Another member of the team, Laura Hayes Reich, is an associate broker and licensed broker who has been serving families since 2004. She has 17-plus years' experience as a real estate agent and has been voted "Best Realtor under 40." She's also a member of the Institute for Luxury Home Marketing, the Atlanta Board of Realtors and The National Association of Realtors.
Hayes Reich is a Certified Luxury Home Marketing Specialist and a Certified Pricing Strategy Advisor. She graduated from the University of Georgia and is a member of Sigma Kappa Sorority as well as The Charity Guild of Johns Creek.
The Terri Hayes Team sponsors many local organizations through fundraisers for schools, football, baseball, basketball, golf and tennis.
"The 30-plus years of proven experience gives us the power to provide you the highest quality of service that will absolutely make the difference," Reich said.
Kelly Kim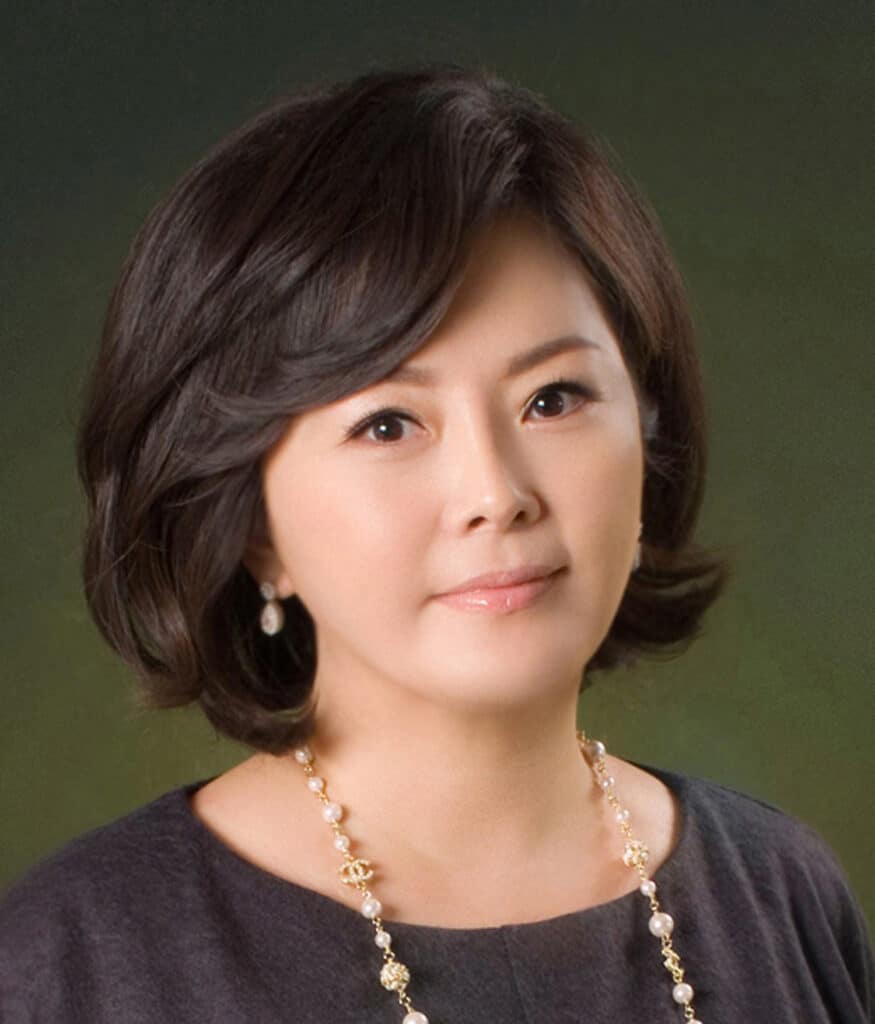 Kelly Kim is a team lead with Ansley Real Estate. She was born in Seoul Korea and her parents immigrated to the U.S.in 1977. Since then, she's lived in Georgia. Kim attended Stone Mountain Christian School and Boston University.
She began her career in real estate in January 2013. "I have a passion and motivation to drive to the top and be the best at what I do," Kim said. "I have closed more than 500 homes since I started, and I have done a lot of new constructions as well as resale homes."
During the pandemic in 2020, Kim started the Kelly Kim Team, which now has nine licensed agents, including herself."We have multi-language speaking agents, including Chinese, Japanese, Hindu, Korean and Vietnamese — and, of course, English as well," she said. "We're a global team."
Kim has been a top producer since 2014, and she is recognized as a reputable top-producing agent in the real estate industry. In 2021, Kelly Kim Team was a No. 1 Team for volume and units companywide. The team closed 185 units.
When not providing top-level service, Kim loves to travel, work in the garden and decorate houses. "I believe I was born to be a real estate agent," she said. "I love what I do, and I am great at it. I'm bilingual; I speak Korean and English fluently. I also have great experience with remodeling houses."
The Nancy Minor Team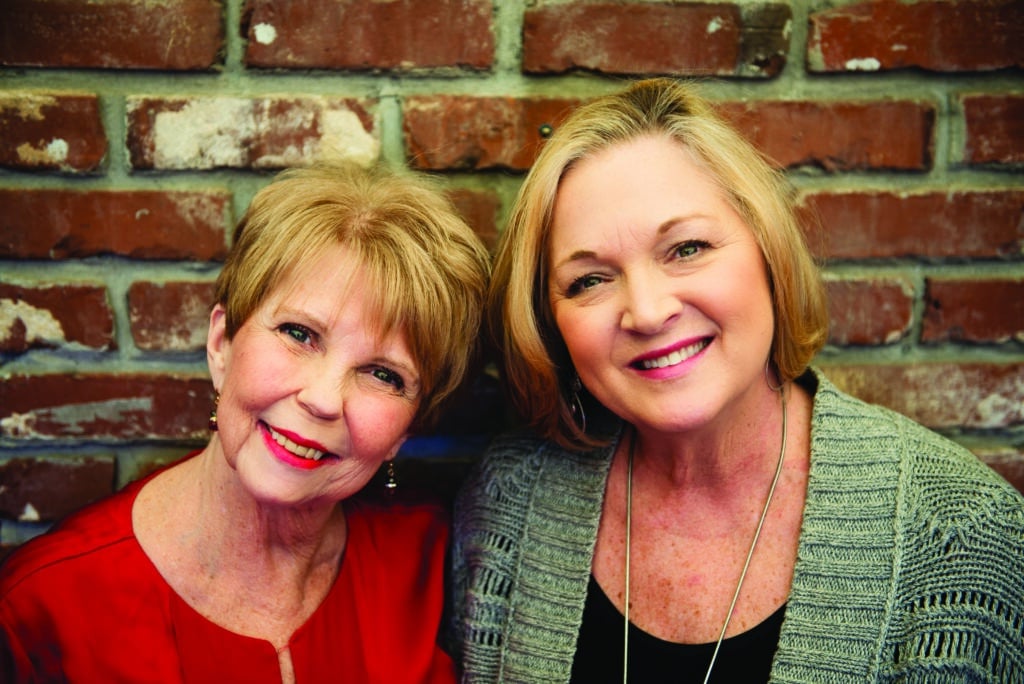 For over 30 years, The Nancy Minor Team has had the honor of helping thousands of families buy and sell their Peachtree Corners homes. It has been a wild ride over the years, with markets where sellers saw their equity plummet and markets where they saw them soar.
The team sells all over metro Atlanta, but its heart is in Peachtree Corners. "Our core belief is to do the right thing, and do not just say it, live it," Nancy Minor said. "We believe in giving back to the community. It is wonderful to help so many of our local charities and to be affiliated with the Y."
Minor is proud to have worked with like-minded agents who are strong, caring people. Every past member made the team better, and the agents on the team today are among the best: Ed Mitchell, MJ Westbrook, MaryAnne Burke and Fehmida Anwar.
After more than three decades as the team leader, Minor felt a change would be great for the team and for their clients. Minor asked team member Laurie Rogers to join her as her business partner.
Rogers had been an outstanding agent. With eight years of experience, she shares the same values and core beliefs. She is a strong leader and together, their business is soaring. Rogers lives in Peachtree Corners and has been involved for years with the community.
Other members of the team include Becky Paterni, the office manager, who has been the rock and ensures that clients have a successful experience. Nancy's daughter-in-law, Rhea Minor, is a virtual assistant and in charge of finance and implementation.
The team has consistently been tops in production. Minor and Rogers are proud of their real estate growth, but they both feel the need to give back as a way of showing gratitude for a career that has allowed them to be involved in their city.
The Nancy Minor Team sponsors local schools, Norcross Coop, Fowler YMCA, Merry Market, Peachtree Festival, Norcross Festival, Veteran's Monument and Norcross basketball and football. Nancy Minor is past chairman of the Fowler YMCA and recipient of the Y Volunteer of the Year Award. The team is also the winner of the Star award from United Peachtree Corners Civic Association (UPCCA).
The business success that The Nancy Minor Team has enjoyed would not be possible without her family's support. Minor's husband Sid has been a technology leader and was the reason The Team was among the first to have a website with photos.
Her two boys had to put up with pizza every night and did not even know their mom could cook. They never complained because they knew their mama was doing important work helping people with their biggest investment. 
Minor said that it is exciting to be part of a city that is thriving — and a city that people want to call home.
The Richards Team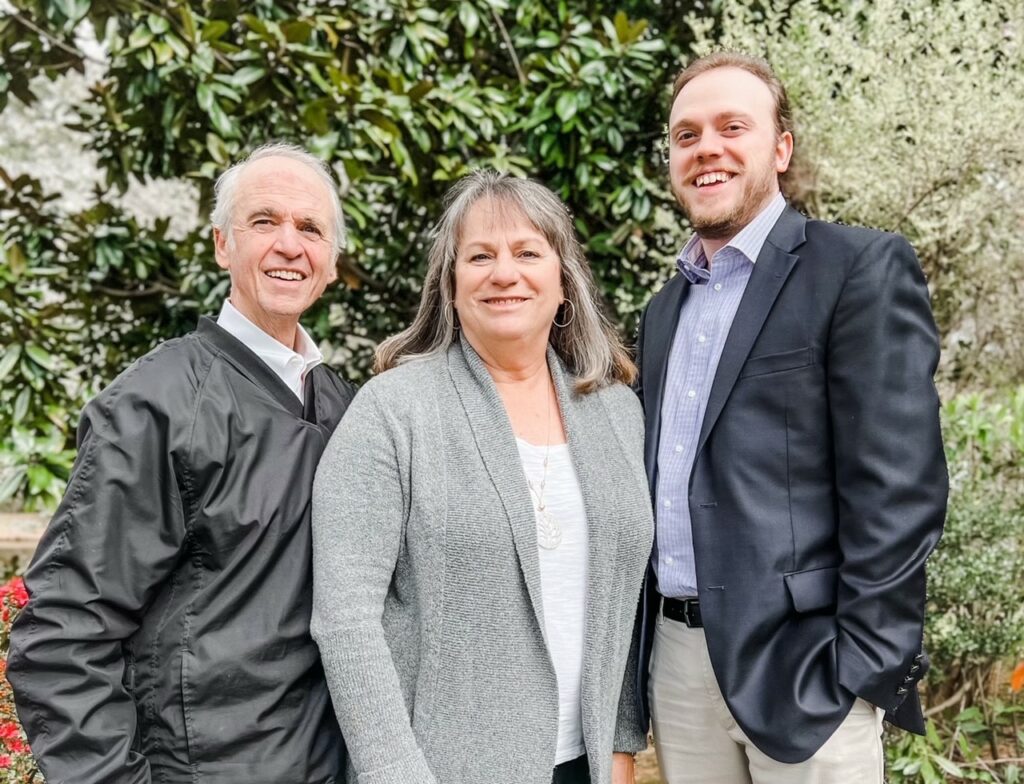 The Richards team is comprised of two generations of successful Realtors — Marsha, Ned and Johnny Richards — with Keller Williams Realty Chattahoochee North, located in The Forum. They have over 35 years of experience and are well-regarded for their knowledge and expertise with residential buyers and sellers, especially in the Peachtree Corners area.
The Richards Team holds several distinctions, including Certified Luxury Home Marketing Specialist, Certified Residential Specialist and Active Residential and Multi-Family Investors. Other notable achievements are a Phoenix Award, Active Life Member in the Million Dollar Club and a role in the KW Agent Leadership Council.
Marsha and Ned, both graduates of Georgia State University, have been residents of Peachtree Corners for 30-plus years and raised their three children here. Their son Johnny graduated from Stamford before joining his parents on their career path.
The Richards have been supporters of Wesleyan School and Norcross High School, and enjoyed many years of ALTA tennis, Rotary Club and coaching various youth activities. They are also members of Peachtree Corners Baptist Church and the Robert D. Fowler Family YMCA.
Alan Kaplan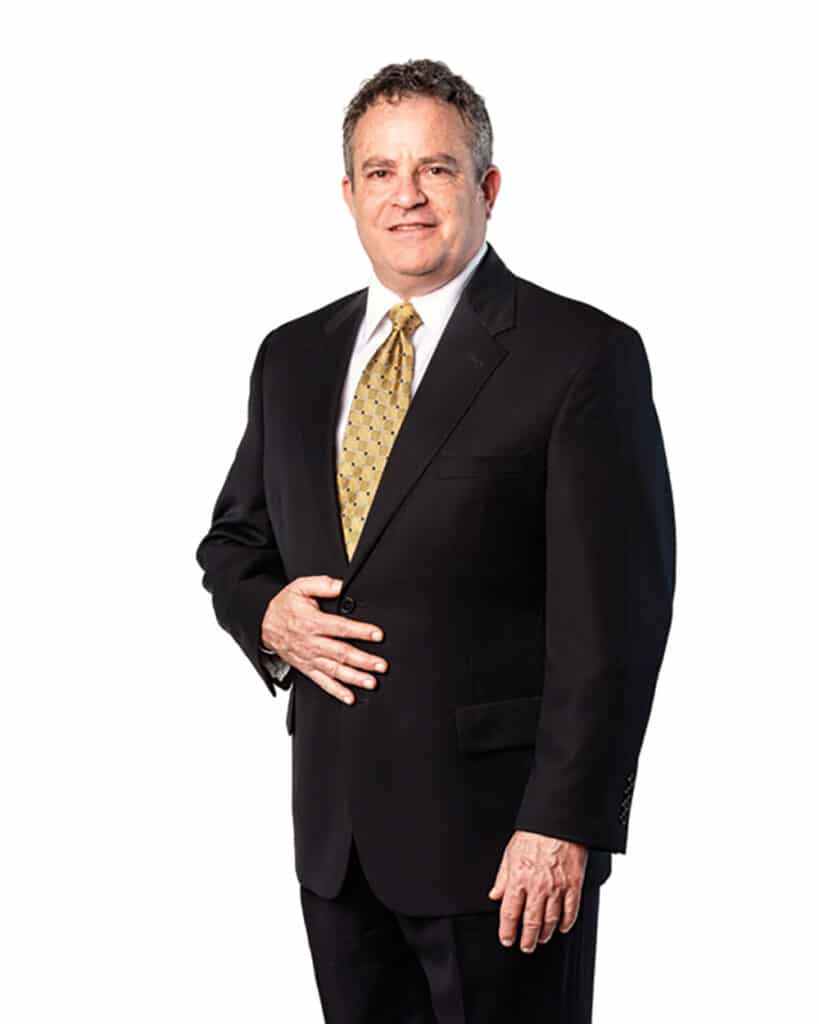 Recognized as a top-producing Realtor with Atlanta Fine Homes Sotheby's International Realty, Alan Kaplan takes pride in being highly knowledgeable of local market trends. He maintains a Global Real Estate Network to assist clients relocating nationally and abroad.
The son of a military officer, he moved frequently in his younger years. Kaplan has over 30 years of professional experience, including serving as a Special Agent with the Georgia Bureau of Investigation for 12 years, where he led several high-profile investigations, and enjoyed assignments with the FBI, Secret Service and U.S. State Department.
Kaplan is very passionate about serving others. He is actively involved in our schools and serves in a variety of organizations and boards, including as the Chairman of the City's Planning Commission and past Chairman of Gwinnett County's SPLOST Allocation Committee.
The proud father of two middle school boys, Kaplan coaches them in their professional TV and film careers. His wife Zhenia is from Kiev, Ukraine and the couple has been married for 21 years. They met in Belarus and have made Peachtree Corners their home for the last 20 years.
The Kaplans love their Catahoula leopard dogs, who make their family complete.
Hattie Cooper Best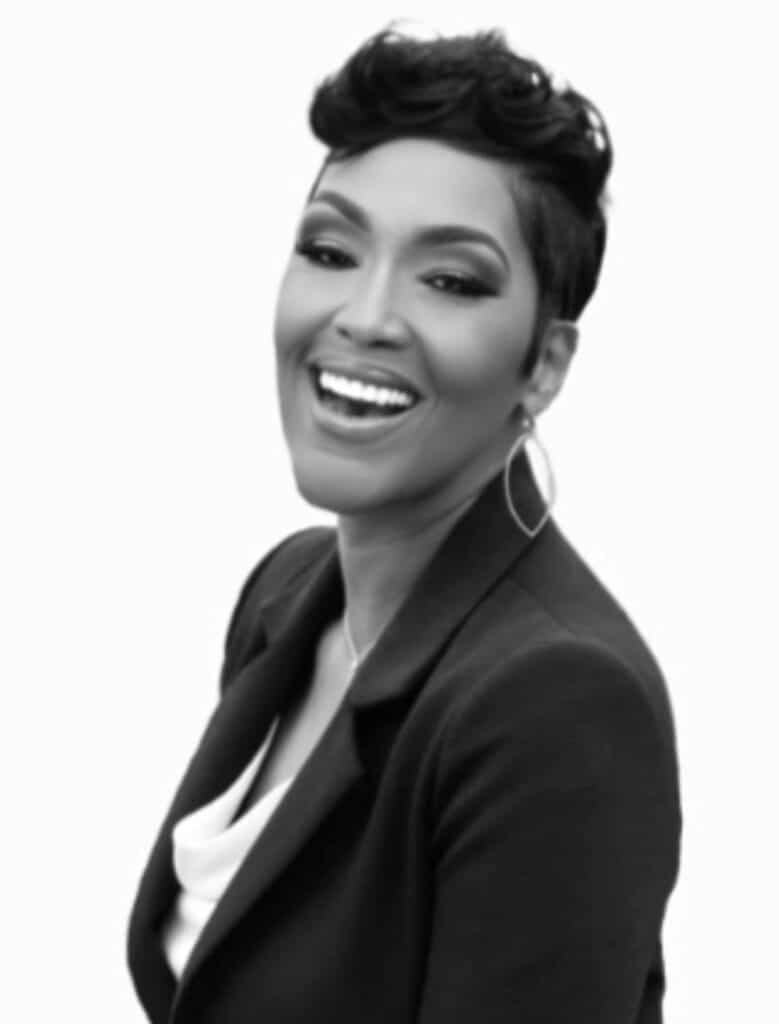 Hattie Cooper Best is a Sports and Entertainment Realtor® with Keller Williams Chattahoochee North at The Forum. She's a native of Stamford, Connecticut, a graduate of Howard University with a bachelor's degree in Business Administration and a Georgia State alumna with an Executive master's degree in Business Administration. She has lived in Peachtree Corners since 2020 with her son Jordan Green, an 8th grade student/athlete at The Wesleyan School.
A former software engineer, Cooper Best defines her approach to real estate as strategic, tech savvy and customer centered. She has a love for community service and is on a mission to teach families how to build generational wealth through real estate ownership and investment. In her spare time, she enjoys attending live music events, indulging in the city's best Sunday brunches (with mimosas, of course) and spending time with family and friends.
Projects that Do NOT Require a Building Permit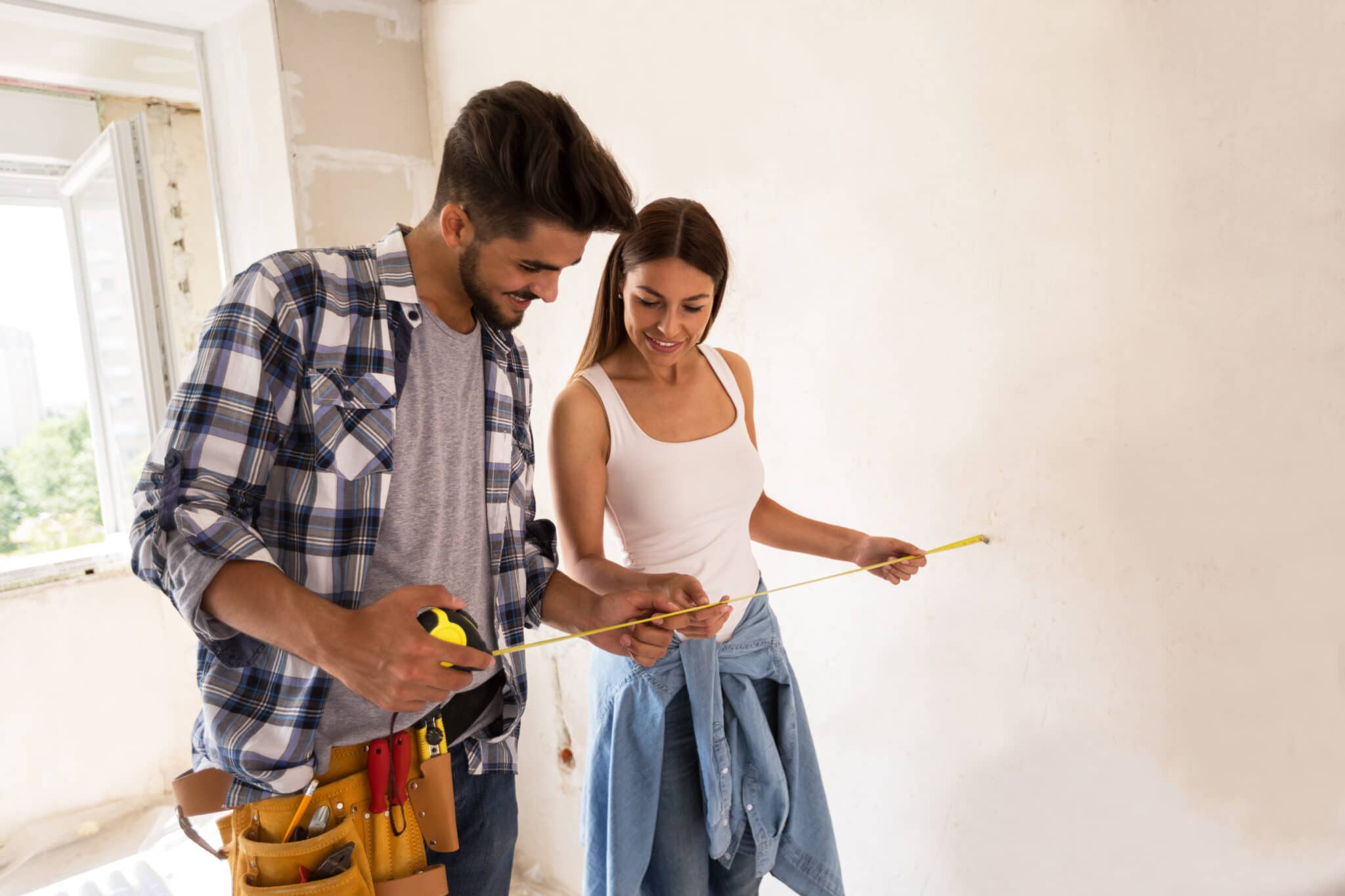 Almost all commercial and residential construction will require a building permit and inspection. Permits and inspections are required for the safety of the public and the family at home. Permits are also beneficial in keeping property values stable, and insurance rates affordable.
There are some projects that do not require a building permit or inspection. We will list the most common below:
One story detached accessory structures 200 square feet or less (residential)
Appliance replacement for plug in appliances
Plumbing fixture replacement that does not require moving or adding supply lines or waste and vent piping work
Door or window replacement that do not require structural alterations to the building
Window awnings supported by an exterior wall which do not project over 54 inches from the exterior wall and do not need additional support (residential)
Garage door repair or replacement
Interior painting, tiling, carpet, trim work, cabinets, countertops, and similar finish work
Minor deck repairs (non-structural)
Minor repair to roof coverings
Minor repairs to brick, siding, or stucco
Retaining walls 48' inches or less measured from the bottom of the footing (unless holding an additional load)
Fences not over 7 feet high
Prefabricated swimming pools that are less than 24 inches deep, not greater than 5,000 gallons and installed completely above ground (residential)
Swings and other playground equipment (one- and two-family dwellings)
The replacement of lighting fixtures, ceiling fans, etc. that do not require installing new conductors
The projects listed above are not an all-inclusive list of projects not requiring permits. As stated above most construction related projects will require permits and inspections. Remember, when in doubt about your project please call the Building Department at 678-691- 1207.
Source: The City of Peachtree Corners, Mark Mitchell, Chief Building Official mmitchell@peachtreecornersga.gov