The Forum has new owners, a new rezoning applicant for multi-use [Podcast]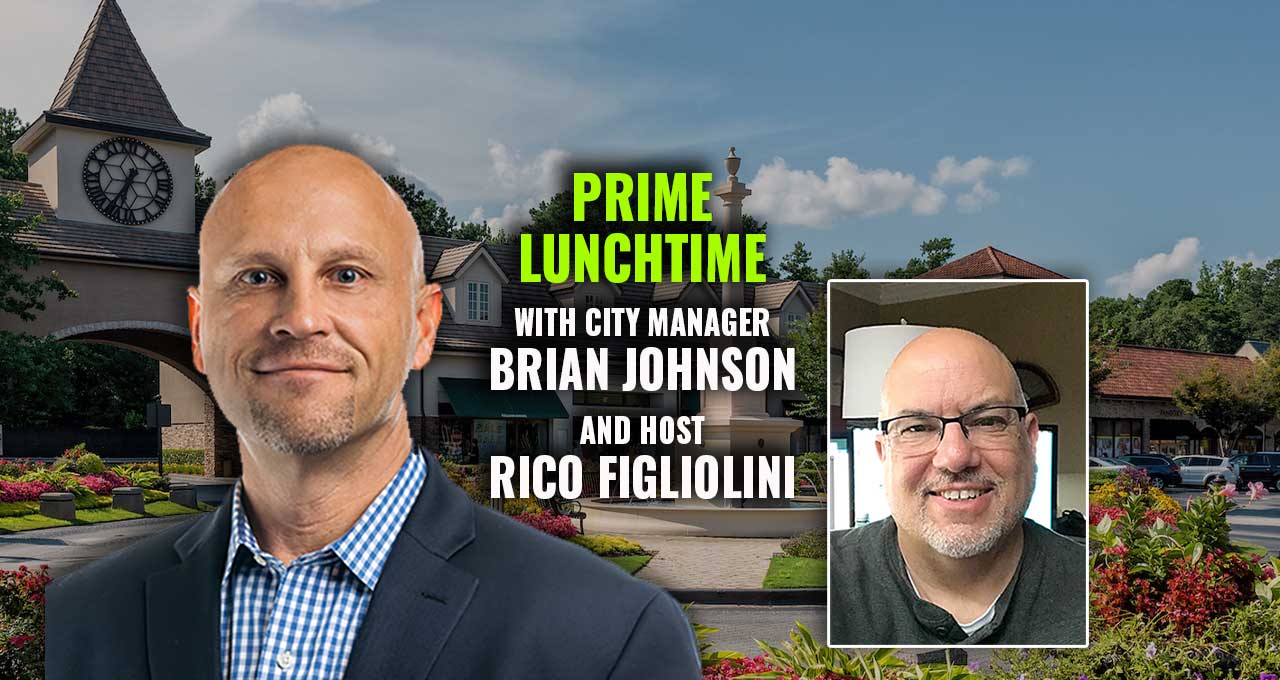 This episode talks about The Forum on Peachtree Parkway being sold to North American Properties, an upcoming rezoning request for multi-use along Peachtree Parkway, a town center playground update, and more. Join your host Rico Figliolini and guest City Manager Brian Johnson on Prime Lunchtime with the City Manager.
Timestamp:
[00:00:30] – Intro
[00:01:35] – Purchase of the Forum
[00:07:19] – The Push for Residential
[00:14:56] – How Peachtree Corners is Growing
[00:18:13] – Israeli Consul General Visiting
[00:20:20] – New Playground Updates
[00:26:58] – Closing
"We know that the Forum's a critical part, and its success is the City's success. It helps generate a lot of revenue that we in turn can use to provide services back to our stakeholders. Whether it be streets or multi-use paths, or even keeping a zero millage rate. And we are excited about working with the North American Properties, trying to take the property and  take it to the next level. And so we're rolling up our sleeves, getting ready to get that started."

Brian johnson
[00:00:30] Rico: Hi everyone. This is Rico Figliolini, host of Peachtree Corners Life and today's Prime Lunchtime with the City Manager. Hey, Brian, how are you?
[00:00:38] Brian: Rico, good. How are you?
[00:00:40] Rico: Great. It's good to have you on. This particular episode, we're going to be talking a little bit about the new purchase that's finally closed this past Friday, with the Forum of Peachtree Parkway. And Brian's going to help us out with some detail on that. The new owners, North American Properties has taken it over. They are a company that is well-known for working with Avalon and Atlantic Station. They run and own those areas as well as others. So they found, obviously, an opportunity here that they believe they can take and invest in and actually grow the Forum into a great product. And a great place for us, a great space for us to live in, if you will. So we're going to talk a little bit about that and a little bit about progress on the playground that's going on, being built across the way at Town Center. And just a couple of other things, but let's start off with the Forum purchase. Bryan, why don't you tell us a little bit about what's going on there now? What's the latest?
[00:01:35] Brian: Well, like you said, North American Properties closed on the property on this past Friday. Their interest in the Forum is kind of in line with what they've done at some other properties of late. Instead of being involved in brand new mixed use developments, they've liked to find properties that are maybe in great areas. And ones that, maybe they feel like from an ownership and management company, they can improve the property a little bit by investing in it and then operating it instead of spinning it off to have somebody else operate it. And so they've done that in a couple locations already and they think that the Forum is right for that. Not only are they excited about the community that is around the Forum, the traffic count that's near the Forum, the history and the name that it has, but it has good bones. And they also like the fact that the city understands the importance of it. It is essentially one half of what is our downtown now. And when you have a municipality who's invested in a property within its corporate limits, then developers like that, because that means that we're more inclined to do what it takes to ensure that this thing is a success. And we know that the Forum's a critical part and its success is the City's success. It helps generate a lot of revenue that we in turn can use to provide services back to our stakeholders. Whether it be streets or multi-use paths, or even keeping a zero millage rate. And we are excited about working with the North American Properties, trying to take the property and take it to the next level. And so we're rolling up our sleeves, getting ready to get that started.
[00:03:26] Rico: Cool. We've been talking about this for a while now, obviously. We're hoping that new owners would take it over because they're reep running it. And having a secondary company managing it, it's not quite the same as having an owner manager. And so part of what we talked about also is that a place like this could have some density. Being worked on as far as adding density to it. So, maybe we can talk a little bit about that as far as, what the City's willing to do there. We talked a little bit, I think at one point, about a parking deck and such. Being a part of it and allowing for a space for other things to happen, for green space and stuff.
[00:04:04] Brian: Well, what you're referring to, I can kind of go back to the previous owner if you will. And that is, the previous owner, when they reached out to the city to notify us that they were putting the Forum on the market, the reason that they were doing so as articulated to us was the fact that the Forum was a property that joined a number of other properties that they were selling that had a common theme. And they were unloading all of their properties that did not have onsite residential or onsite public gathering space. And so the Forum had neither of those or has neither of those. So the previous owner put it up along with other properties that met that description in their portfolio, they put them up for sale. North American Properties has articulated to us that one of the things they want to do and they are in a position to do because they are not only the owners, but they are going to operate it as well, which is oftentimes not the case. Many times the owners don't operate it they merely contract with a property management company. And then that company manages it and manages the leases and operates it.
[00:05:22] Rico: Right.
[00:05:22] Brian: North American's going to do both, which was very exciting to the city because we knew that North American Properties would invest in the property in a way that maybe results in temporarily lease revenue to be negatively impacted due to construction or other things. But they were okay with doing it because they were going to operate it as well. So they have expressed an interest in installing, if you will, onsite residential and onsite greenspace. So the city will obviously have to be to some degree or other involved in both. We do know that if there is greenspace, that's going to have to be added and the only place to add it on the Forum property is by removing parking spaces. So the city may end up having to be involved in that to help them be able to construct green space because that means parking is going to have to be moved elsewhere, so that may involve structured parking. Maybe not too dissimilar to what we did with the Town Center and Fuqua which was the partner over there. So that may end up being part of this and then obviously residential onsite, it's going to have to have some rezoning component. The details of that have not been presented or discussed or considered. So I don't honestly know any more than that. They are interested in putting onsite residential in some capacity on the property. And all the evidence to healthy, mixed use developments such as the Forum, all point to needing onsite residential, and public gathering space, part of the ingredients for successful mixed use development. So it's not surprising to us. You know, again, the devil's in the details and that's why our sleeves are rolled up and ready to dig in.
[00:07:19] Rico: And I understand you guys are probably meeting as we speak, you'll be meeting sometime this week, I think on this. And I guess I can speculate a little bit from my own end that residential is probably, certainly a strong component of what's going to happen there over the next 18 months or so. Because it needs it right? Like any multi-use. And if we look at the past history of what they've done, Atlantic Station, Avalon and such, residential is a big component of that. So certainly I think I can imagine that there could be probably north of 150 to 200 units coming right there at the Forum in some capacity, in some area that they set up there. Which, live, work, and play. I mean, you could be working there, living and certainly at Technology Park and I think as one company put it, we are a 15 minute city. And in their eyes because of where they located, you could walk anywhere in 15 minutes and get what you need. Which is an interesting description of what we are, being a 15 minute city that way. Because our downtown area, anywhere within this area, whether you'd be, let's say Spalding Drive near Intuitive Robotics, or if you're at City Hall, maybe. 15 minute walk will get you to shopping to food, to entertainment, to a degree. So interesting concept in being a 15 minute city, that's not Atlanta. That's outside Atlanta. So kind of interesting. Plus we have that residential property across the way still that was rezoned apartment. Was what's called the Old Roberts property, and that was sunset. So that became, that reverted back to its original rezoning which was not residential. But there's another component and people are looking there and I wouldn't be surprised if North American properties is looking at that property as well. That would have been about 260 odd units, plus a hotel with a hundred plus rooms.
[00:09:13] Brian: Well Rico, I mean, not only that parcel, which is again right there by Lazy Dog behind the old Black Walnut, and Georgia Clinic right there. There's still, even some other parcels that are kind of right near there. And really, to be honest with you anywhere in the city. Especially the north of say Jimmy Carter, Holcomb Bridge. Really north of the split here. We're under an immense amount of pressure from developers wanting to build residential units. And I say that, by saying in general, we are. Meaning all different types. But right now, based on a number of factors, whether it's financing or interest demand, they tend to be heavy on the rental versus the equity component. And usually that's because we are getting pretty close to not having a lot of undeveloped parcels left. Which means that as we grow, we're going to have to grow up. Up as in vertical. And when you do that, generally that is much harder to finance when it's equity, which we typically call a condo. And condos require about 50% or more of the units to be pre-sold before you can get the financing. And so it makes it harder on developers, so they're less interested. But that puts pressure on the city of trying to make sure that we're thinking through growth. And right now there's a lot of discussions about how are we managing it. Because with virtual workplace now, a lot of people can go back to the suburbs, if you will. You can work at a company that's located in Midtown, but if they're maybe in the future, not going to make you come in at all, or maybe only one or two days a week. People are like, you know what? I can handle an hour commute each way if I only have to do it one or two day a week. But the rest of my time I can be out farther away from Midtown, get more house, more yard, for my money. And so there's a resurgence of people interested in coming here. In addition to just Metro Atlanta growing and the housing market being like ridiculous right now. So there's a lot of chain and we got a lot of challenges right now.
[00:11:37] Rico: Yeah. Especially like you mentioned, the housing stock is unbelievable. Because I mean, I see it every day. I mean, in our neighborhood, a house went up for sale. Within three weeks it was bought and it was bought at a premium above what they were asking of like 10 to 20,000. Just one family home on a slab, right? No basement or anything. It's just, it does not stay in the market long in this area. So you're right. I mean, I could see the pressure because we have another multi-use or M1 that wants to become a multi-use development that is applying, that went through the planning commission. That's presented itself in front of City Council, it's been tabled to June. And that is about 315 units that they would like to develop, plus a five story hotel. And on top of that, it's on Peachtree Parkway, also. So not too far from another one that was recently approved and across from Corner Find One, I think is where it is. So yeah, I can see the pressure coming in doing that.
[00:12:36] Brian: But you know, it is important to note though that mayor and council understands that and they're being much more comprehensive and methodical in their thinking about it then they've ever been forced to do. So, I want everybody to know that they're not taking it lightly. There are some very comprehensive conversations going on right now, amongst them on essentially. What do they with this big, with this pressure, what do they want Peachtree Corners to look like when it grows up? Meaning we are sitting here in a location that you could probably represent is at a place where people who are moving to Atlanta and there are more people moving here than moving away. We're growing as a region. So as those who choose to drive north out of say the airport, and they're looking at places to put down roots, we're getting many of them here. The question for council is going to be, do we end up as they're driving into our city, are we here at the city limits saying, hey, before you decide to keep going north or whatever direction they leave in. Hey, let us spend some time telling you what a great community we are. Because we want you to stay here or are we saying, keep on going. Keep on going, if you're wanting to go north to the further suburbs, keep on going. And if that's the case, you know, they're the ones who decide policy. That's fine, but they're kind of going through that right now. And if it is no, no, no, no, we want them to stay, then how is it we grow? Because we don't have a lot of out. We're not like a Forsyth county or one that has a lot of outward growth. So that's what they're having to kind of determine right now. And it's a new normal that we've never seen, the rate of growth and the pressure on residential development is something we've never seen. So it's ongoing, it's comprehensive. And, I think we're in a good position that it will come out of this very shortly in having a good course of action going forward.
[00:14:56] Rico: I'm sure there will be. I've had some conversations with one to two city council member and we've had conversations about this as well. What does it mean? Yes, do we want to have the ability to have more residents here, versus them going past us and we just become a through place. But also what does it mean to be a smart city? And what does it mean to allow multiuse development to be able to set standards in the type of developments that come to the city, whether it's LEED buildings or EV charging stations, what does that mean? How, what is the philosophy of doing that? Because eventually if we're talking about being a smart city, we certainly want to make sure that, in my mind, that we're walking the walk and that we're looking at urban development in the right way. And not just the proving something that's going to have a restaurant and maybe one other shop and we call it a multi-use. So, I think that they, hopefully they have that conversation. They look at that a little better about what it means to be here. I mean, we just recently had, for example, the Israeli council general visit us. The Mayor, Mike Mason is on a mayor's summit, remote, that's part of the smart city conference in Taiwan. And we're getting a lot of companies here, like Intuitive Robotics and other firms that are coming because we're part of that Silicon Orchard, right? So I mean, if we can continue to look at our environment as a good steward, then we have to look at that too, right? How are we going to let these builders develop and in a smart way all around, right?
[00:16:34] Brian: You know, I mean I couldn't have said it better myself, Rico. And that is exactly what council's doing. In fact, at the council meeting Tuesday, the one policy or the one action item that council was involved in is they did change the pro-rata makeup of a mixed use development by requiring a higher percentage of non-residential uses on a mixed use parcel. To prevent somebody coming in and having three uses, 95% of it's residential, 3% something else, and then 2% the remaining. And, they're like, that's ridiculous. So, yes. I mean, you know, maybe even more to follow on that. But there's definitely those conversations about all right, what are we going to do to set ourselves apart from others? What are we going to do to continue to live up to the reputation that we're gaining? I mean, you know, the mayor was asked to speak and he was actually invited to speak in person there, did not work out for lots of different reasons COVID included. But invited to speak there, but on a panel of cities in the world of mayors, from cities like, well, Denver and Atlanta in the US. Or Prague, Czech Republic or Edmonton, Canada, Taipei, Taiwan. I mean, these are cities that are you know, way above our weight class. We were asked to speak at it because of the things that we're doing. And so, yes, we need that to try to correspond into other conventional development within the city. Not just within the technology ecosystem.
[00:18:13] Rico: To stay on that for a little bit, so the Israeli Consul General did visit us. We have several, I think Israeli firms working out of here as well at Curiosity Lab and stuff. Anything new that you want to share with what's going on there? I know there's quite a bit, but if we can get a quick description of what's going on, that would be great.
[00:18:32] Brian: The Israeli Consul General came up here because we do have a special relationship with really the nation of Israel, as well as Israeli companies. We have a number of arrangements and collaborations with governmental agencies within Israel. And a lot of Israeli companies come here because if you think about it, the nation of Israel is by population standpoint about the size of Metro Atlanta. And so if there is something that some product or software or whatever that's invented there, for them to scale it they have to leave that area because that area is not really big enough for them to really scale. So they need to go to Asia or Europe or North America. And we are a location that a lot of them have started to find even more appealing than your typical, oh, I go to the states and I go to Silicon Valley or I go to research Triangle or I go to New York City. I mean, those are all great, but you are a small fish in a very big, expensive pond. Here you can actually be a smaller pond, it's not as expensive. And just being the same size, you can be a bigger in relation to others because that pond doesn't have so many big fish. And so we're seeing a lot of it. The local Israeli consulate wanted to ensure that we continue to have that synergy between us and them. And we have great relationships with them. We'll continue to, and we look forward to fostering that relationship. And getting more companies come through here and use Peachtree Corners either as a place to put down roots or as a launching pad. But we at least benefit from their involvement, however brief it may be.
[00:20:20] Rico: Yeah. So many companies out there that, so much representation from around the world here that we're going to be doing another feature piece. Not in this coming issue, but the next about the amount of, the different companies we have that represent different countries here, that are based in Peachtree Corners. That's, I think there's over 20 nations that are actually represented. So that'd be a neat piece to talk about. Let's get some update on the playground. That's, I say playground, but it's a little bit more involved than that. That's being built out at Town Center. Dirt's moving, everything's moving around there. Are we still on track for that to come in for May? I think it was May, end of May?
[00:20:56] Brian: Yeah, we're still on track around the end of May for most of the playground equipment. The supply chain issue is such that we may not have all the shade structures in for even as much as two months after that, unfortunately. Because you know we put seating around there as part of this because we knew parents were going to go over there and want to be close to their kids and everything. And so we may not have all of the shade structures in. Just again, supply chain and you just run out of it. But we're still tracking on that. And so that's good. You know, our goal was to have it in so that the first concert of our series, which is the end of May, doesn't still have that area to be a construction site. We're also, you know, I don't know if you've been out there, we added a lot more decking under the current shade structures that are there on the other side of the town green. And we're going to add another shade structure as well there. So there's a lot more space for people to have furniture and we have a new fire pit out there that's a little bit more user friendly. Although I will say Rico, unfortunately we may end up having to talk about this again, but we have created a really cool place to hang out. And it's getting cooler by the day. You know, it's just a great place to whether to get something, you know, and eat or drink, or a kid's play or just hang out. But as a result of it, we've got a lot of destructive behavior that's happening out there. And we're getting ready to add over 80 cameras out into the parking deck and the Town Green area. And we're having to do that, one, it's a good deterrent. But two, just a lot of people going in and destroying things randomly for no reason. And it's sad. I mean, we have a new much larger fire pit that had a lot of other, not only bigger, it was round. It was, you know, a place you kind of hang out. And yet all we do is it's only been operational for probably two weeks and have already had people pry open the door to try to get to the controls. They've been stealing the stones. The nice stones that are in there. I mean just stuff like that. And it's sad and, you know, we're hoping. We may have to talk to the community as a whole and say, look, please help police yourselves and prevent a great location and amenity that's theirs. It's the community's, it's the public's. But it's either lack of parental supervision or people just, I mean, I don't know. It's sad.
[00:23:41] Rico: It's probably happening in the middle of the night too, right? Like two or three in the morning and stuff.
[00:23:46] Brian: Some of it, but then some of it it's not. I mean, we've had destructive behavior there and you know, again, even some of it's on surveillance. But either we don't have a great image of the person or what is generally the case is, you have video of a person. But unless like one of us recognized that person, there's no way for us to know who it is.
[00:24:11] Rico: It's amazing. Can't keep anything in the public realm without having to deal with that crap, quite frankly. I just like, you know, you would imagine that people are a little bit more respectful, but no. It's never going to be, and that's never going to be the case because there are people that are just not respectful of things.
[00:24:30] Brian: I'll even go so far as this, you know, with the playground areas, we're doing site work. We're doing grading and getting the terrain ready for when we bring in the artificial surfaces and everything. And so they will have construction equipment out there, like backhoes and mini excavators inside of areas roped off with caution tape. But on the weekend, you'll go out there and people have ripped down or are inside of the caution tape, kids climbing around construction equipment and their parents are right there. But they're letting them, we caught kids in the boom of the, you know, the back climbing around on that. And their parents are right there, like.
[00:25:12] Rico: And not for anything we don't teach, I shouldn't say we. But a lot of people just don't teach their kids what respect means and things. And they're, they're all John Waynes and Yahoos sometimes saying, leave them alone, they need to play. And it's just like, and then there are those people that want safe places for their kids. It's just like, if we just taught a little respect, common respect and courtesy, that's all we need. It's just, it'll never end this, like. And I'm not surprised quite frankly, because tape's not going to hold anyone away, it's just like.
[00:25:50] Brian: No, you're like really? Can you not see them? And you're underneath. You had to go underneath caution tape. Or it was ripped down, it's laying on the ground, you're stepping over, you know it's a construction site and yet you're either in there yourself or you're letting your kid run around around that. And you're just like, you know.
[00:26:08] Rico: And that same parent, God forbid a child gets hurt. The same people will want to sue the city to say that wasn't enough. You shouldn't have put just the tape there. You should have like put a cement wall to stop people from entering. It's just like, you know what? At some point people have to take responsibility for themselves and their family.
[00:26:28] Brian: Yeah. But I guess the good thing here is that Town Center is doing what we, we hope, which is attracting people. And that's, you know, activity begets more activity and makes restaurants and stores and everything healthier. So that's good. But we just need to, those of us who live and work and use that need to police ourselves and make sure that we keep it a nice amenity and not let it get beat down by destructive, irresponsible people.
[00:26:58] Rico: Yeah. Amazing, never-ending. Well, I'm glad that we were able to talk about these things and especially about North American Properties and the Forum and that buyout. I know that there'll be more coming out and actually my editor right now is going to be interviewing the owner of NAP by, I think 4:30 late today. So we'll have an article out sometime in the next few days about that, a little bit more in depth hopefully some more information that we can provide people with. And we're going to stay on top of this. That, along with everything else that's going on in the city.
[00:27:28] Brian: It's a big deal. It's a big deal.
[00:27:31] Rico: For sure. So I appreciate your time, Brian. Thank you for being with us again. I look forward to next time. Share this with your friends, if you're listening to the podcast on Apple or iHeart Radio, certainly leave a review on this. Look for more additional information on LivingInPeachtreeCorners.com. You can either subscribe to our newsletter to find out more news that comes out. We come out once or twice a week, depending on what news is going on. Or like us on Facebook, @PeachtreeCornersLife or follow us on Instagram as well. Thank you for being with us and we'll see you next time.

Atlas Behavioral Health Celebrates Opening in Peachtree Corners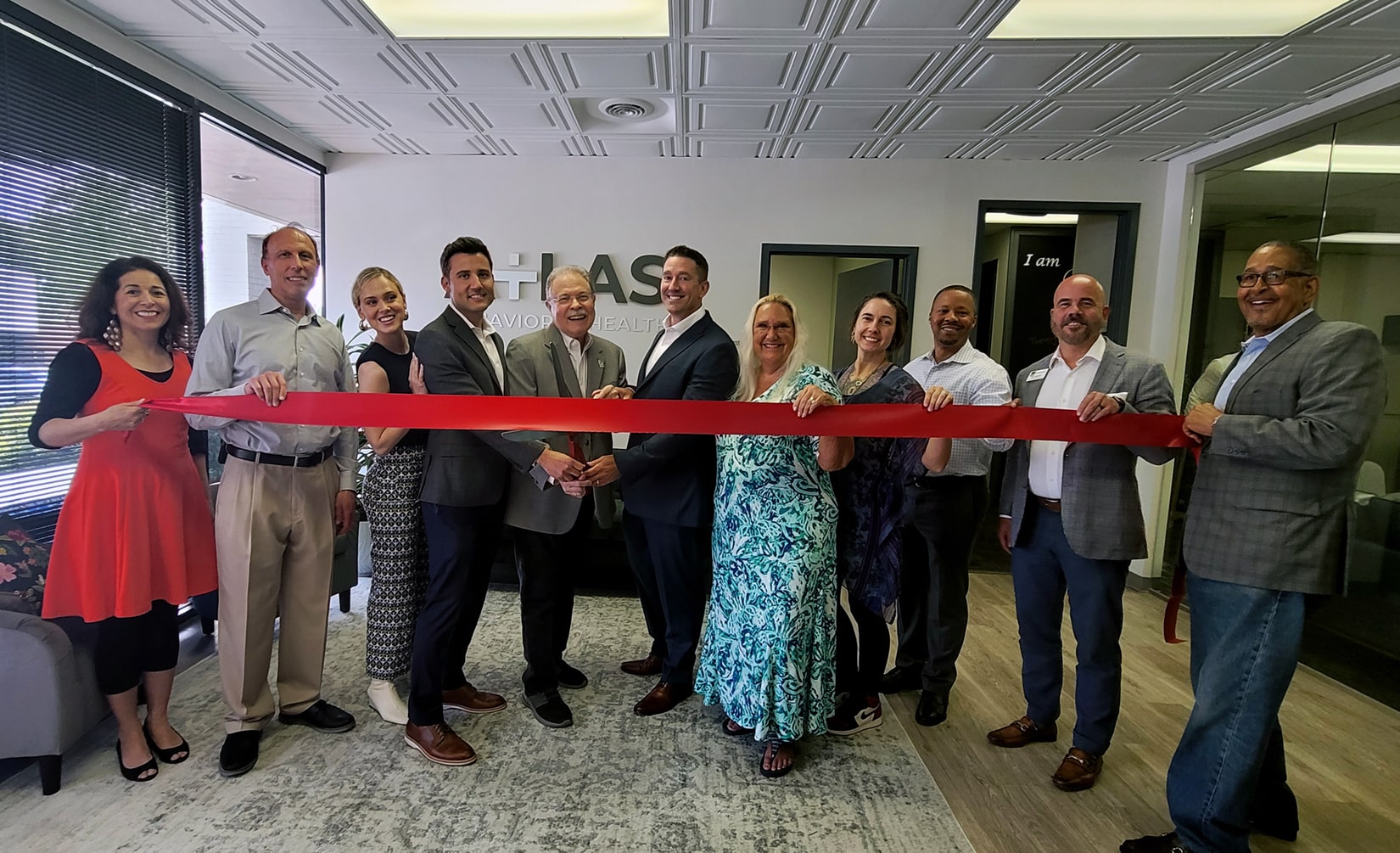 City leaders, Peachtree Corners Business Association (PCBA), healthcare professionals and well-wishers joined Atlas Behavioral Health Co-Founders CEO Daniel C. Martinez, CFO Jason Price and staff in celebrating the opening of its new Peachtree Corners facility with a business reception and ribbon-cutting event.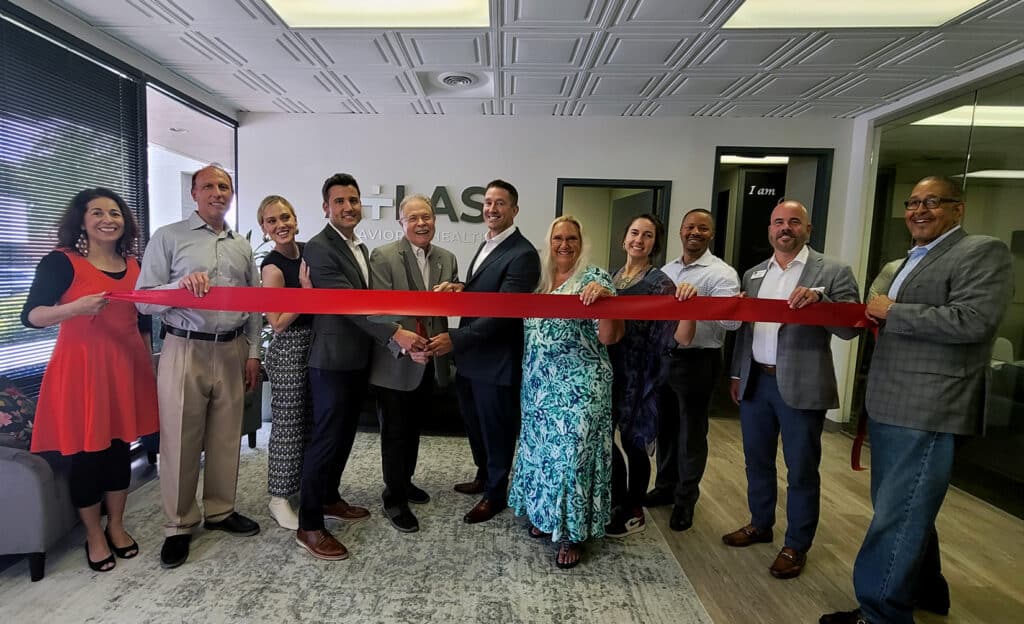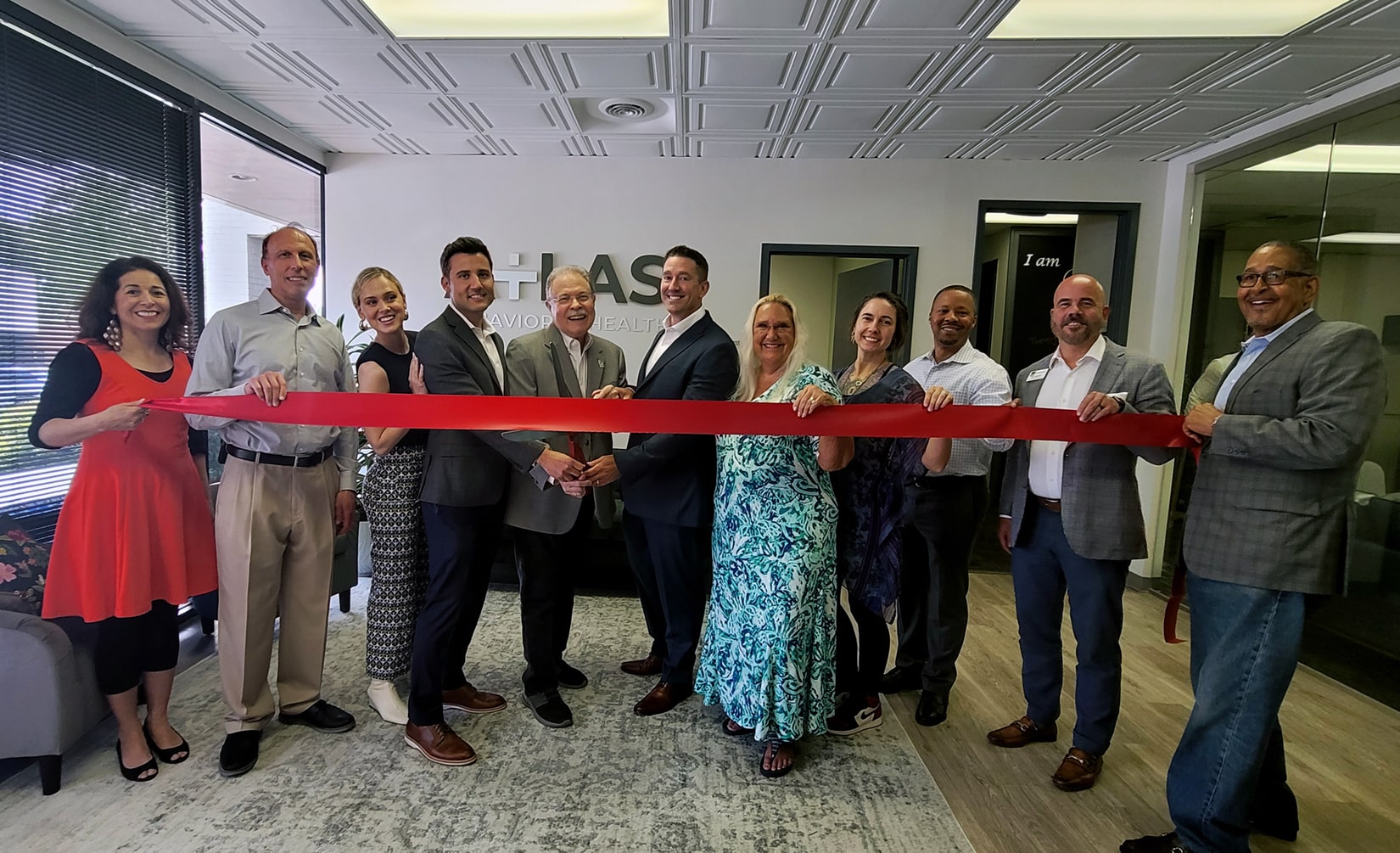 Martinez shared how Atlas provides a map to wellness and provided a tour that demonstrated the level of thought and planning that went into every room and decision at the facility.
"At Atlas Behavioral Health, we value everyone as a dynamic individual and leverage the power of a group setting to build strength, connection and, ultimately, recovery," stated Martinez.

Price shared the Atlas mission to "provide exceptional, client-centered treatment that empowers our clients to live a life of purpose and meaning. We are committed to removing barriers to care by offering affordable, accessible and evidence-based treatment options that meet the diverse needs of our community," he said.

Mayor Mike Mason and Councilmember Phil Sadd were on hand for the celebration along with PCBA Board Members Lisa Proctor, Toby Anderson, Suzanna Martinez, PCBA Community Outreach members Monte McDowell and Audrey Boyce and business supporters.
Mayor Mike Mason shared, "The city council and I are delighted that you have chosen Peachtree Corners for your business location. We are pleased to have this critical resource available as part of our business-friendly city."

Insight Sourcing Group Adds Kane Kiester as VP of Energy Procurement and Management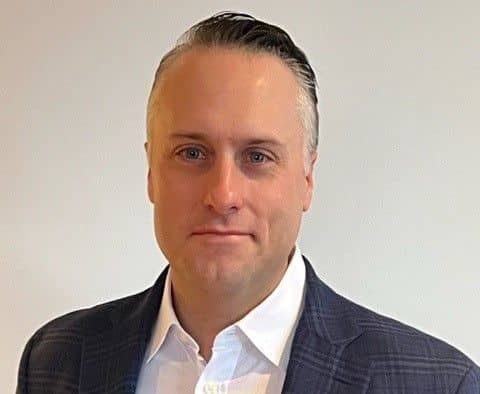 Insight Sourcing Group, a leading consulting firm focused on procurement optimization and clean energy, has announced the addition of Kane Kiester as the new Vice President of Energy Procurement and Management at Insight Energy, Insight Sourcing Group's sustainable energy business.
Bringing more than 20 years of experience as an energy executive and sales leader, Kiester has focused his career on advancing innovative energy solutions for commercial and industrial customers. He comes to Insight Sourcing from NRG Energy, where he was the Vice President and General Manager of the East Region since 2021.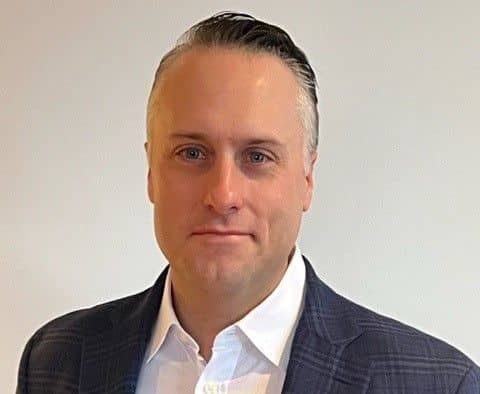 "Insight Energy's mission to guide organizations towards more efficient energy procurement and consumption aligns with my personal commitment to provide clients long-term impact," said Kiester. "Our team prioritizes the customer experience and is uniquely positioned to deliver full-lifecycle energy management due to our deep procurement and sustainability expertise."
At Insight Energy, Mr. Kiester leads a team that is currently managing more than $8 billion in client spend and has a 97% client retention rate. Insight Energy's team provides strategic procurement services to focus on clients' needs to reduce energy spend.
"Kane brings a proven track record of optimizing energy procurement for customers, and successfully producing sustainable solutions that reduce cost and manage risk," said Tom Beaty, Founder and CEO of Insight Sourcing Group. "We are thrilled to welcome him to the team and anticipate that he will guide the continued expansion of our energy practice."

Consulting Firm Focuses on Procurement Cost Optimization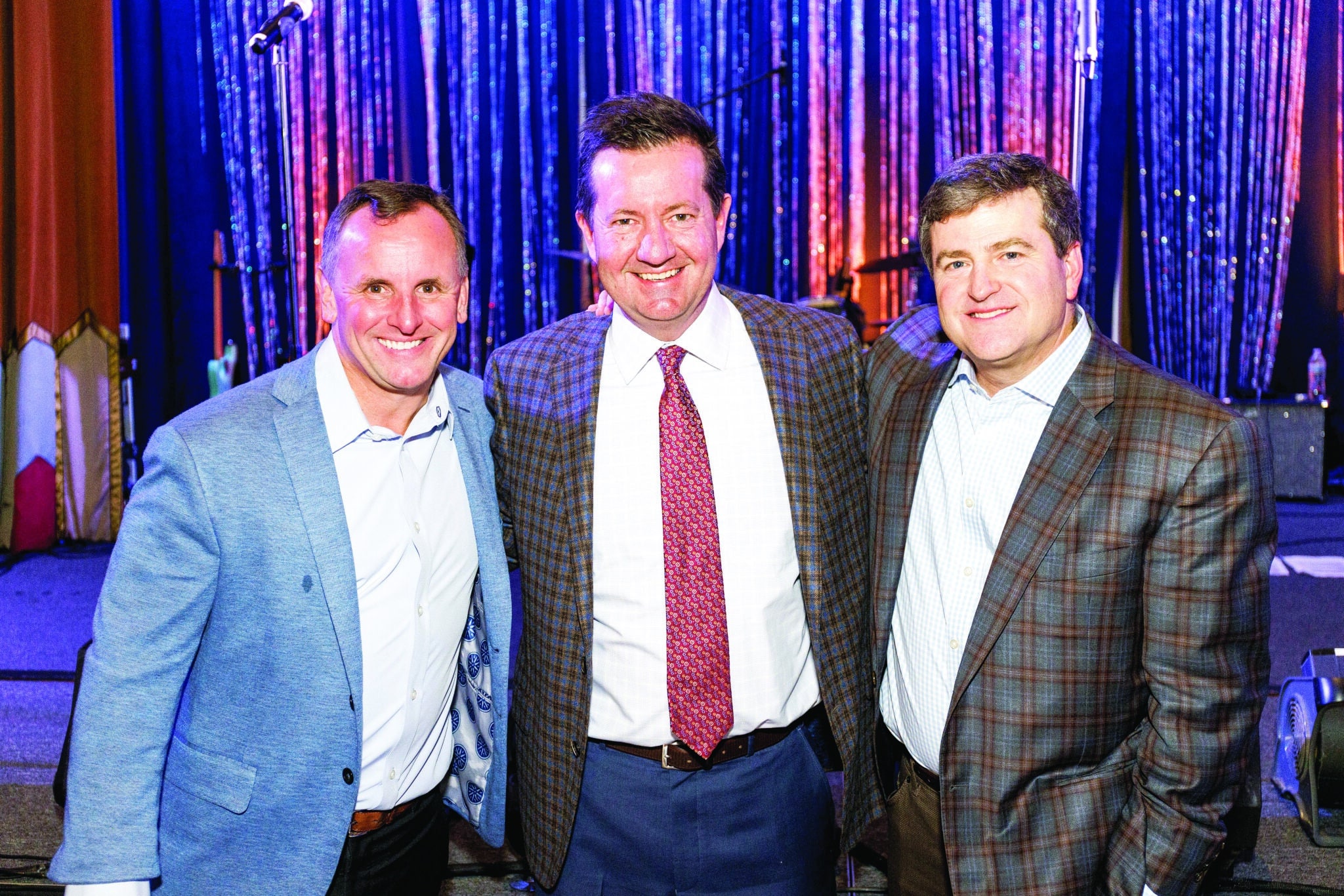 Insight Sourcing Group celebrates 20 years of serving clients and preserving history.
Unless they are part of a company looking to trim operating costs, most people probably don't quite know what a business focused on strategic sourcing, cost optimization and procurement operational transformation does. That's what Insight Sourcing Group has done for more than 20 years from its headquarters in Peachtree Corners.
"We go into companies and look at what they spend money on other than payroll, and we determine ways to take out the cost, often through supplier negotiations," said Tom Beaty, Insight Sourcing Group founder and CEO.
"We have a couple of different businesses, but the main one is a consulting firm, and we're the largest consulting firm of this kind of specialized procurement," he explained. "Strategic sourcing is that process where we get bids from suppliers and negotiate and establish contracts for customers. …We did over 1,000 projects last year."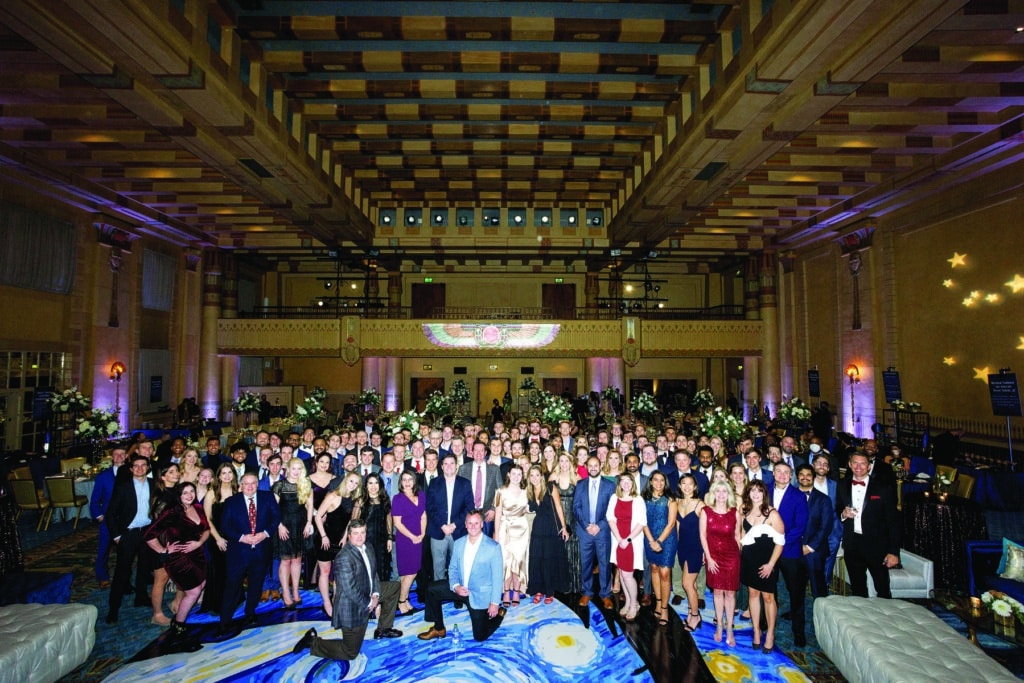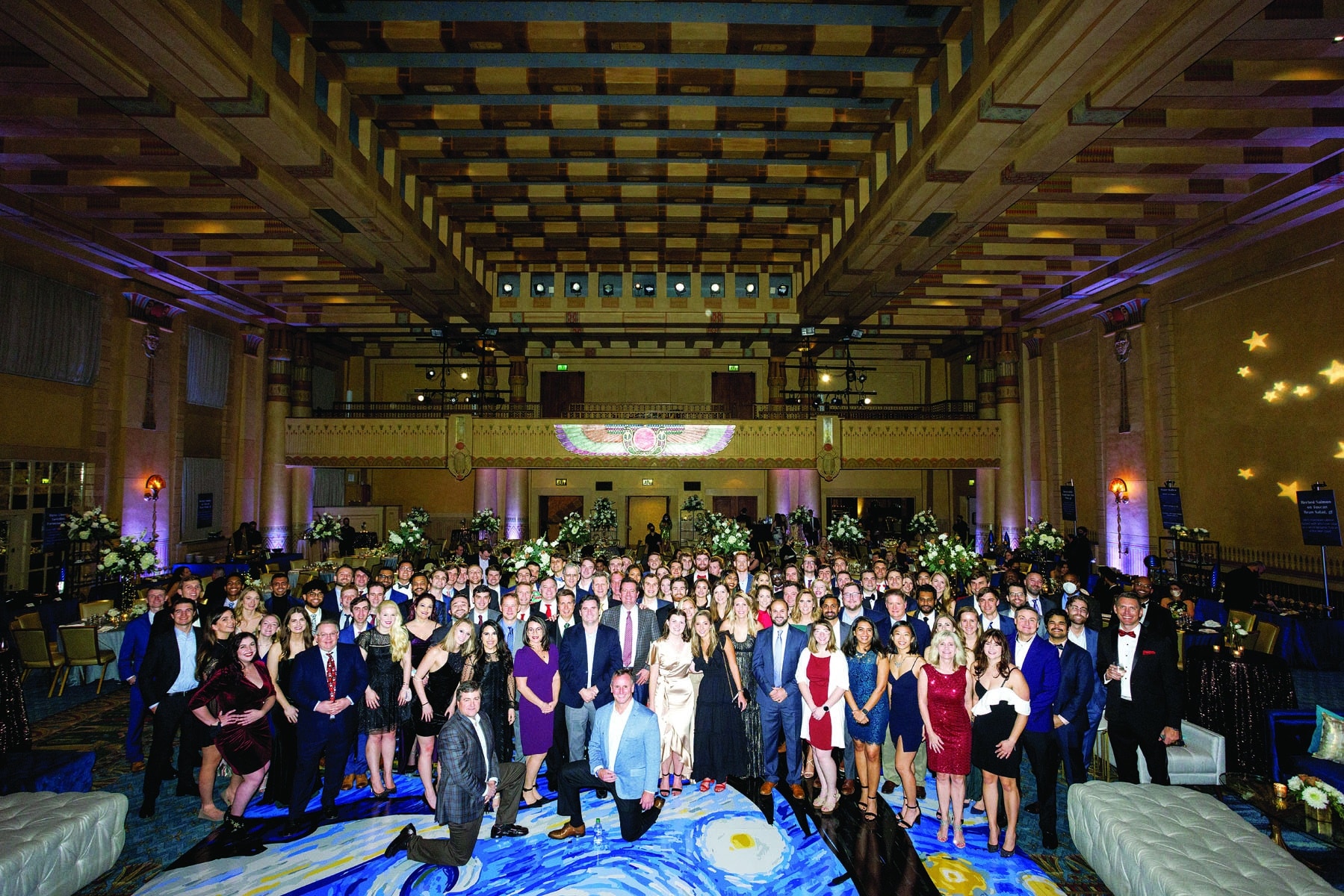 Among the company's clients are major corporations like Genuine Parts, Meta (formerly Facebook), Under Armour, Freddie Mac and Cox Media. Besides being the biggest company of its kind, Insight Sourcing Group is one of the best. It has garnered numerous accolades since its founding.
"We have … tons of customers and almost all of them would be name brands like lulemon and large manufacturers," Beaty said. "Normally a big part of their revenue goes back out the doors to vendors — something they haven't focused on in the past. When you're growing a lot, it's something you may neglect and then that growth is a little harder."
Insight Sourcing Group announced 20% firmwide growth in 2022, with 84 new team members added, of whom 23 joined as part of an acquisition. The team drove more than $1.2 billion in contracted savings for the 243 clients served firmwide over the course of the year, completing 1,199 procurement and sourcing projects in 2022, according to information provided by the company.
Insight Sourcing Group has registered growth every year since its founding in 2002, resulting in recognition by Consulting Magazine, which included the firm as No. 24 on its list of Fastest-Growing Private Companies for 2022. Other notable awards for the year include Insight Sourcing Group's seventh consecutive year on Forbes's list of America's Best Management Consulting Firms and its 15th consecutive year on Atlanta Business Chronicle's list of Best Places to Work in Atlanta.
Good for environment, good for diversity
Perhaps the cherry on top is the Insight Energy initiative that delivers customized energy and sustainability solutions to reduce costs, manage risk and improve competitive position. It realized an $8 billion client energy spend under management for 245 energy and sustainability clients and an impressive 94% client retention rate.
The year also marked Insight Sourcing Group's public commitment to a goal of 100% renewable energy by 2030.
"Through our energy management business …we go into companies and …help them actively manage gas and electricity, and then we have a green sustainability practice. We go in and we help convert carbon energy spend to green spend," Beaty said. "A lot of our clients have [Environmental Social and Governance] goals that relate to green energy."
Besides helping its clients become more ecologically friendly, Insight helps them work with more women-based and minority-based vendors. The company recently helped a large private equity firm that owns many other companies achieve $2 billion in diverse spending. And Insight was the engine that made the accomplishment possible.
In 2022, the firm's supplier diversity practice achieved an $18 billion spend prioritized for diversity impact, supported 78 corporate supplier diversity programs and increased each client's supplier diversity investment by an average of 2.4 times.
Giving back through history
With all those major achievements that enhance businesses, Insight also works hard to give back to the community. Perhaps its greatest philanthropic achievement is the project that records oral history of combat veterans called the Witness to War Foundation.
A year before launching Insight Sourcing Group, Beaty discovered a group of 150 veterans called the Atlanta World War II Roundtable who met monthly to share their war experiences.
Growing up with a fascination for WWII, and later for combat in general, Beaty couldn't believe that all this rich history wasn't being preserved. He bought a video camera and launched the Witness to War Foundation in his spare time, despite having no video or audio expertise.
"In 2001, I started interviewing combat veterans …to capture their stories to preserve them for the history as well as for their families and for them," said Beaty, who is not a veteran himself. "We have a website with over 1,000 war stories on it now."
The footage will eventually be part of a collection in the Library of Congress. The organization also supplies footage for documentaries and museums as well as other projects. It's the largest oral history preservation organization of its kind in this country, attending about 20 different military unit reunions a year.
"We've done over 3000 interviews, including Senator Bob Dole," said Beaty. "But we mainly focus on everyday heroes, and we've done a bunch of Peachtree Corners veterans."
Insight was also a major contributor the Peachtree Corners Veterans Memorial in Town Center. It sponsored one of the six statues in the structure.
"There's a proverb …that says, "When an old person dies, a library burns." Losing the stories of veterans is kind of the same thing," said Beaty. "That's why this is so important."
Learn more about Insight Sourcing Group at insightsourcing.com.