North American Properties Invests in Downtown Peachtree Corners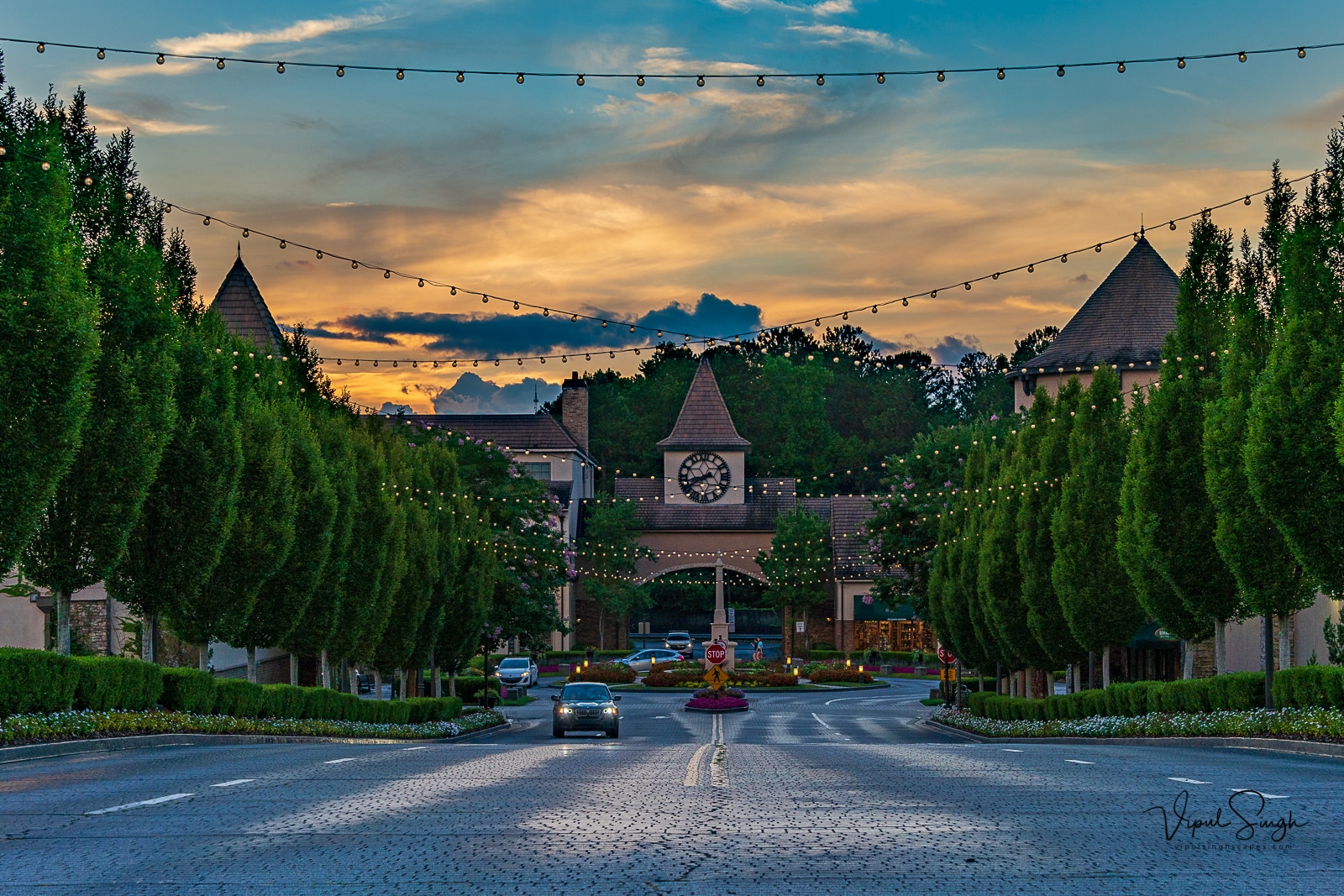 New owners of The Forum look to revamp downtown and create a live, work, play open-air experiential center
As anyone who's taken on a fixer-upper project can attest, you must have vision turn the worn-out into the worthwhile. Whether it's an old sports car sitting under a tarp in the garage, a rundown farmhouse or an aging retail center that's lost some of its luster, the artistry is looking beyond the rusted-out floorboards or rickety front porch and picturing what it could be.
A decades-old structure could become a space where people can live in amenity-laden accommodations, work in technology-forward office space and be entertained by the trendiest venues — all within a few miles' radius.  
That's why many in Peachtree Corners are excited about the prospect of North American Property's (NAP) purchase earlier this month of The Forum at Peachtree Parkway. For an undisclosed amount, it partnered with Nuveen Real Estate, another industry giant, to revitalize the 22-year-old site.
"To have an opportunity to get something like The Forum to own and be able to invest in a community like Peachtree Corners is important," said Tim Perry, NAP managing partner. "By far the best thing was that the community just loves the asset, and it just needs a little second-generation love and needs some renewed focus. And it's just rare you find something of such great quality with such great potential."
With an average household income of $102,564, according to City of Peachtree Corners statics, and State Route 141, a major thoroughfare carrying commuters from as far north as Forsyth County through the city into Buckhead, the town of about 45,000 has quite an appeal. Perry, himself, takes that route from his home in Johns Creek to his offices in Midtown.
Although it lies on the Gwinnett County side of the Chattahoochee River, Peachtree Corners has the potential to rival Roswell and Alpharetta for affluence and quality of life.
Proven track record
That's where the genius of NAP comes into play. It has already proven it can spin straw into gold, so to speak, when it comes to multi-use development. The rejuvenation of Atlantic Station in Midtown and Avenue East Cobb in Marietta, as well as starting from the ground up with Avalon in Alpharetta, are testaments to the expertise it has honed over the years.
Now The Forum stands to become the next shining example.
To make that transformation, NAP won't just slap on a few coats of paint and add some new fixtures. This is no house-flipping endeavor. The first step to success, said Perry, is to realize what the residents want.
Take Avalon and Avenue East Cobb, which aren't far from each other. Similarities include established, but still growing, communities and strong attachments to the reworked properties by the locals.
A retailer who wants to move into the metro Atlanta market can make a big impact and only needs to work with one company. They can obtain leases at three high-end developments that are far enough apart to avoid redundancy, but close enough to manage.
"It's one call for a tenant to say, 'Hey, I want to come into North Atlanta.' Alright, we got we got three spots for you right now. And they're far enough apart that they could conceivably be in all three," Perry explained.
After all, in the metro Atlanta area, a 30-minute drive is almost like being in another state.
Reimagined retail: don't call it a comeback
But the naysayers who worry that brick-and-mortar retail is dead haven't done their homework. "Retail constantly reinvents itself," Perry said. "If you're a student of history, you can look at the local Main Street retail that evolved into the category of big boxes, like Walmart and Target and then the separation of service needs … it continually changes and reinvents itself. And it's reinventing itself again."
A recent report by the Data & Services arm of financial services titan Mastercard revealed that to remain relevant, physical retail must strategically evolve in the face of changing shopper preferences and new technologies. That means innovations in customer experience and a symbiotic relationship between physical and digital stores as a singular retail enterprise.
The report added that "many often see increases in e-commerce business after opening physical stores in a particular geography. On the flip side, a strong online presence can drive traffic in-store, as customers seek to try before they buy."
According to Perry, "the new reinvention started with the experience and the injection of the experience and relationship that you have to have between the landlord and the tenant. So, on one end, that relationship is very transactional. And the guest experience, 'I want to park close; I want to be able to go in and get whatever it is' — whether that's getting your nails done or your hair done or buying hardware or buying groceries — they want to be able to go and do that. That's a transactional nature."
The successful reinvention, however, goes beyond that.
"But the relationship side of it, or as we call it, the experiential side, is the other sort of end of the barbell. 'I want to go there. I'm going to stroll, I'm going to have an experience, I'm going to socialize,'" Perry said. "Ultimately, we as humans are social beings."
For example, you may come to buy a shirt, but then you will meet friends for dinner.
"While there, you really have to have that great experience," he continued. "And the relationship starting between the tenant and the landlord is no longer landscaping and sweeping and lighting. It's now 'How can we have events that bring the community to the property and support those tenants?' So, we don't just do a yoga class, we do that yoga class in conjunction with Lululemon. Maybe we're pulling that tenant out, and we may do a 'Taste of The Forum' type of event, where we're getting the restaurants to come out and really put on display."
NAP has a group called "Better Together" that works on improving the experience collectively.
"And it has some very tangible focuses, like environmental safety, physical safety, and security — all that kind of stuff," Perry said. "But also has a very subjective approach as well, which is, 'How do we just become happier, and how do we invest from our side in the community?'"
'Skin in the game'
The group is focused on community interaction because NAP doesn't just parachute into a community, make its money and leave. It becomes a part of the community.
"We hosted over 600 community-driven events across our portfolio in 2021 and raised more than $154,000 for philanthropic partners in the markets we serve," Perry said. In serving the community, the company has to demonstrate to the city that its plans jive with the vision for the area.
To grow this wonderful live, work, play open-air experiential center — don't call it a mall! — taxpayer dollars are going to used to create sewers and streets and hire more police and garbage collectors, and all the other things that come with expansion.
NAP has met with Peachtree Corners officials and indicated that it will seek a change in conditions and rezone property on or near The Forum for residential use.
"Right now, we're early in the process of development for what will be a holistic property," said Brian Johnson, Peachtree Corners City Manager. "We're looking at how we can make The Forum and the area around it a global community for Peachtree Corners."
To create a robust downtown, the Town Center and The Forum are two halves that need to be connected, Johnson said.
This concept isn't unique to Peachtree Corners. It's the "it" thing right now. Where in the past, all the commerce would be in one part of town and the residential in another part, the latest trend is to combine those — whether it's in a macrocosm like the city of Atlanta, or more of a microcosm like the central business district in Peachtree Corners.
The city sees the project as a win for everyone.
"North American Properties looks at The Forum and the surrounding area and sees opportunities to enhance the downtown feel and expand the activities. And they have ownership, they have skin in the game," Johnson said. "It's good to hear them refer to The Forum in a proprietary manner. In our talks we take into account the city's master plan for development."
The end result is an improved downtown with the potential for growth to spin off in other areas.
With  Town Center just a few years old, this project came at the right time, added Johnson. "We'll work out the capacity for parking, power, water, sewer — all the details —because that's our job," he said. "The details marry up and both sides are sure to support each other."
Perry couldn't agree more. "The big, big goal at the end is we want to leave a lasting difference so that if one day — anytime in the future — North American Properties is no longer an owner, the property is establishing a strong relationship through some cause with the community that it will live on, and that we are truly passing something back to our guests," he said.
"To do that we've got to revamp the brand, which is step one. We've got to solidify a vision for all of Peachtree Corners. And then we've got to go and get tenants that you all want and restaurants and users that align with that vision to come in and join us and join you," Perry said. "There's an alignment with their brand and the qualities and values of the community. That's the big part of it."
Other NAP Successes
Avalon – 2200 Avalon Boulevard, Alpharetta 30009
At 2.3 million square feet, this site is a sustainably designed urban development in a suburban setting. It infuses resort-level hospitality throughout a walkable, seamlessly connected community featuring a carefully curated retail collection and chef-driven dining experience, entertainment, living and working.
86 acres
570,000 square feet of retail space
Full-service 330-room hotel
750,000 square feet of Class A office space
Luxury apartments and single-family homes
200-plus events per year
Avenue East Cobb – 4475 Roswell Road, Marietta 30062
The shopping and socialization center opened in August 1999 as one of the first outdoor, pedestrian-friendly retail developments. For over 20 years, the center has served as a key shopping and dining destination for residents of Cobb County, offering a collection of 44 retailers and restaurants. In July 2021, North American Properties entered a joint venture partnership with PGIM (formerly Prudential Investment Management) to reposition the open-air lifestyle center by enhancing the guest experience and creating a modern gathering place for the community.
230,000 square feet of retail space
Four Cobb County high schools ranked in the 25 Best High Schools in Georgia
Expansive green spaces, trails and Chattahoochee River access throughout Cobb County
Shadow-Soft Joins Curiosity Lab as Startup Program Partner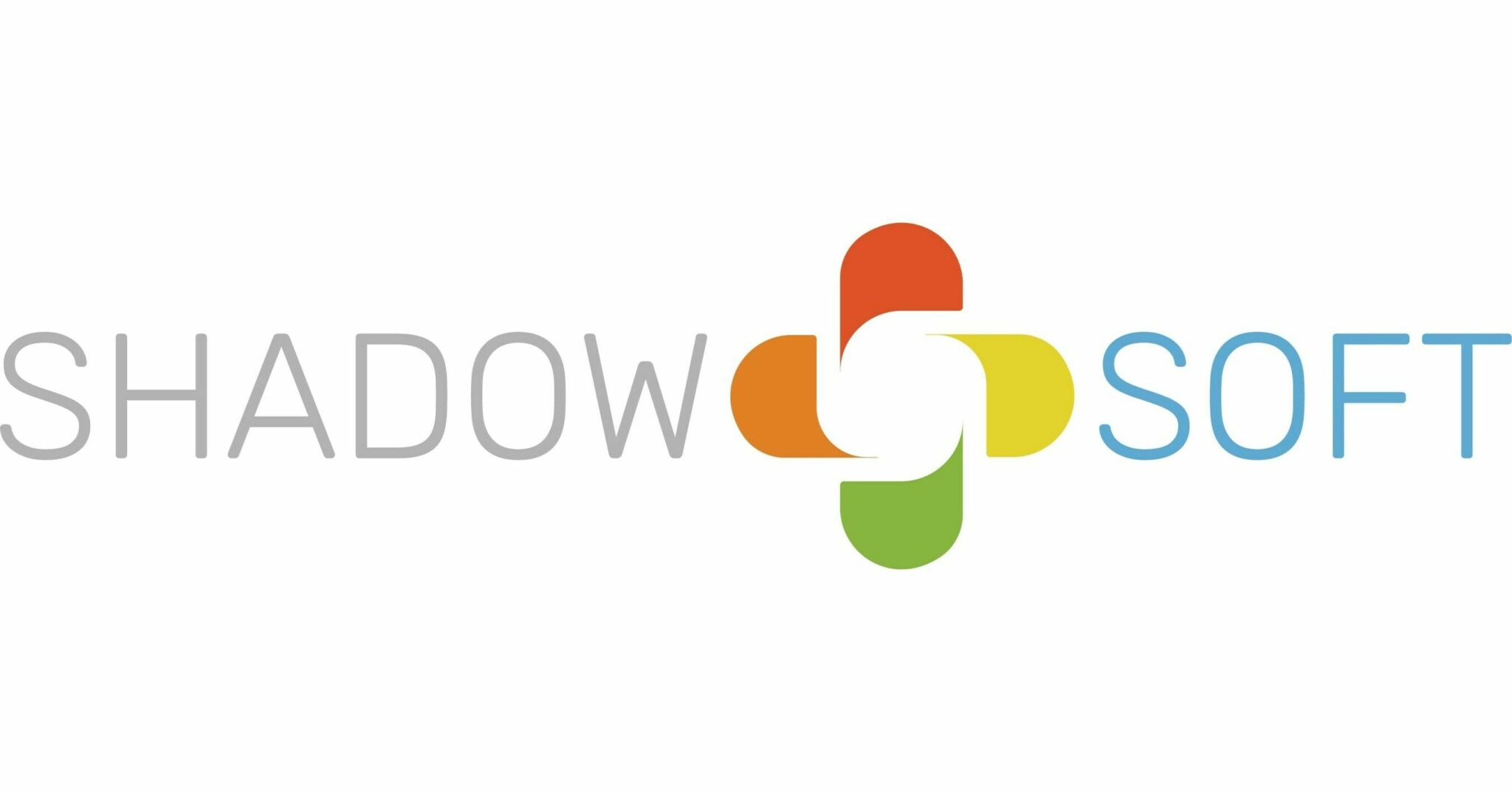 Peachtree Corners announced that Shadow-Soft has joined Curiosity Lab as a Startup Program partner, providing additional resources for startups in the lab's incubation program. Shadow-Soft specializes in helping companies modernize their infrastructure and applications with containers, Kubernetes, and the cloud for scale, speed, and cost.
"As an Atlanta technology leader, we are always looking to support companies as they grow and scale. We use proven methodologies to make sure people know where to start, identify a clear path forward and understand what open-source tools to use so they can start small, think big, and act fast," said Shadow-Soft Vice President Nick Marcarelli.
"This aligns perfectly with companies at Curiosity Lab as they begin to grow their businesses. At times it can be overwhelming for growing companies to build a stable, reliable, and secure environment. We can provide the architectural insights and engineering knowledge necessary to scale with ease," he explained.
Shadow-Soft is offering free 30 and 60-minute consultations with their team of experts to aid Curiosity Lab startup leaders in three separate areas: creating a technology blueprint to bring ideas to life, building rapid software development prototypes, and constructing a technology infrastructure to scale on demand.
"Adding Shadow-Soft to the Curiosity Lab adds an immensely valuable tool to offer our startups – complementing the opportunity they have to collaborate with some of the top technology brands in the world," said Curiosity Lab Executive Director Brandon Branham.
"One of the largest challenges startups face is scaling rapidly. When the time comes, startups will often need executive guidance when it comes to scaling their company correctly, quickly, and in an affordable way. Shadow-Soft will be able to coach our startups from the beginning of their journey to their peak growth to ensure they have long-term success."
For more about Curiosity Lab's startup programs and Shadow-Soft's startup program offerings, visit curiositylabptc.com/startups/.
PCBA Donates to WellSpring Living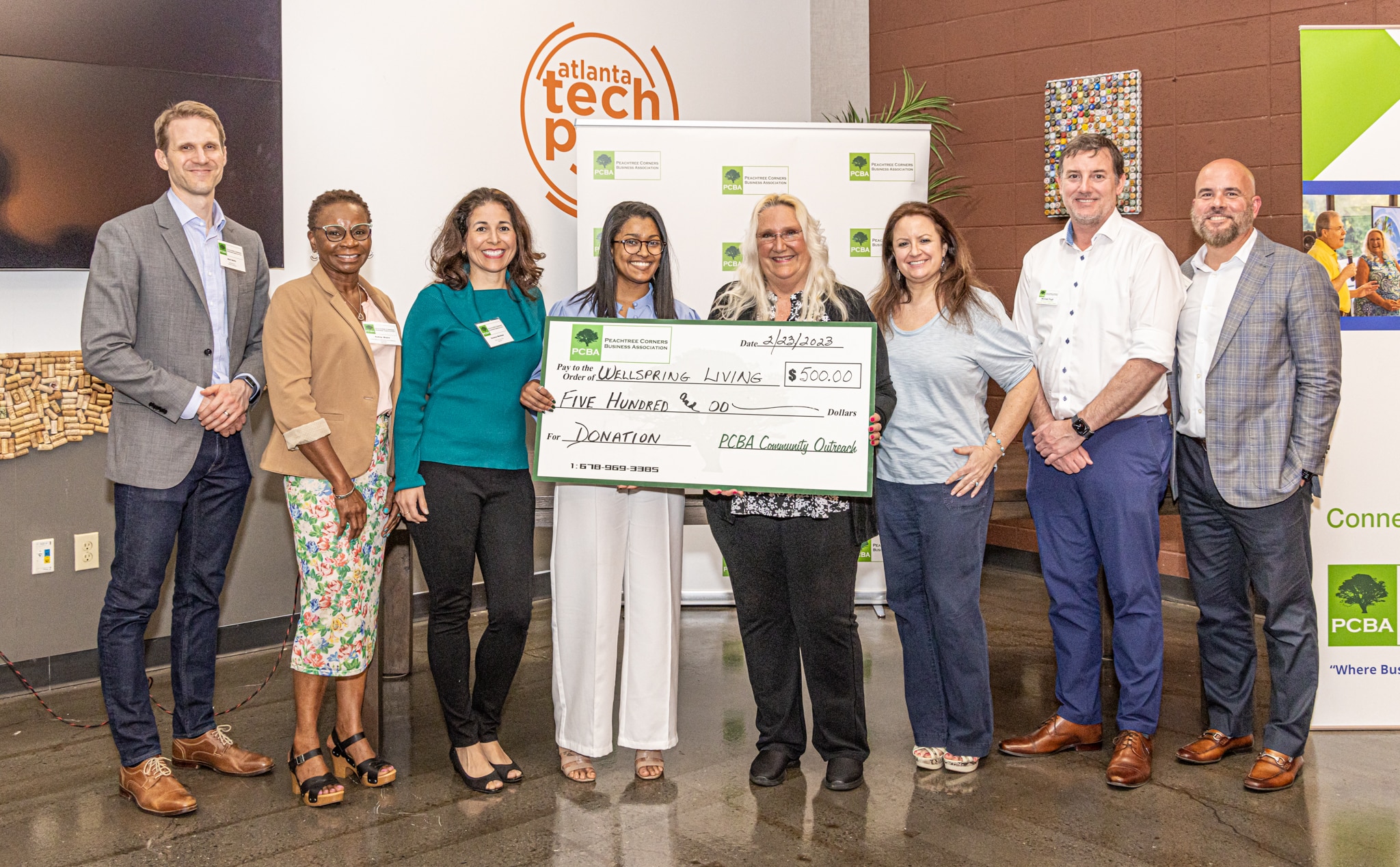 The Peachtree Corners Business Association awarded a check for $500 to Wellspring Living at their February 2023 Business After Hours Speaker Series Event!
The mission of Wellspring Living includes transforming the lives of those at risk or victimized by sexual exploitation. Wellspring Living provides community-based and residential services as well as partners with a wide range of human service organizations to ensure that each victim's needs are met. Programs include residential programs, community programs, and graduate services. Wellspring Treasures (one located in Duluth) is not just a source of revenue but a hub for communities to engage with our work and be a part of the solution to help restore lives.
"The PCBA is proud to donate a check for $500 to Wellspring Living in support of their efforts to save lives at risk or victimized by sexual exploitation. Our Outreach Committee and Board are impressed with the extent of the Wellspring Living programs and resources available in our community. With the PCBA's continuous commitment to supporting our community in a meaningful way, we are excited to be a part of the success of their survivors", says Lisa Proctor, PCBA President.
Funds for the PCBA Community Outreach program are raised throughout the year from PCBA membership, sponsorship, and our annual charity event.  Donations and scholarships are awarded at their monthly events, so the members have the opportunity to learn more about these organizations.
International Floriculture Industry Leader Chooses Peachtree Corners for Headquarters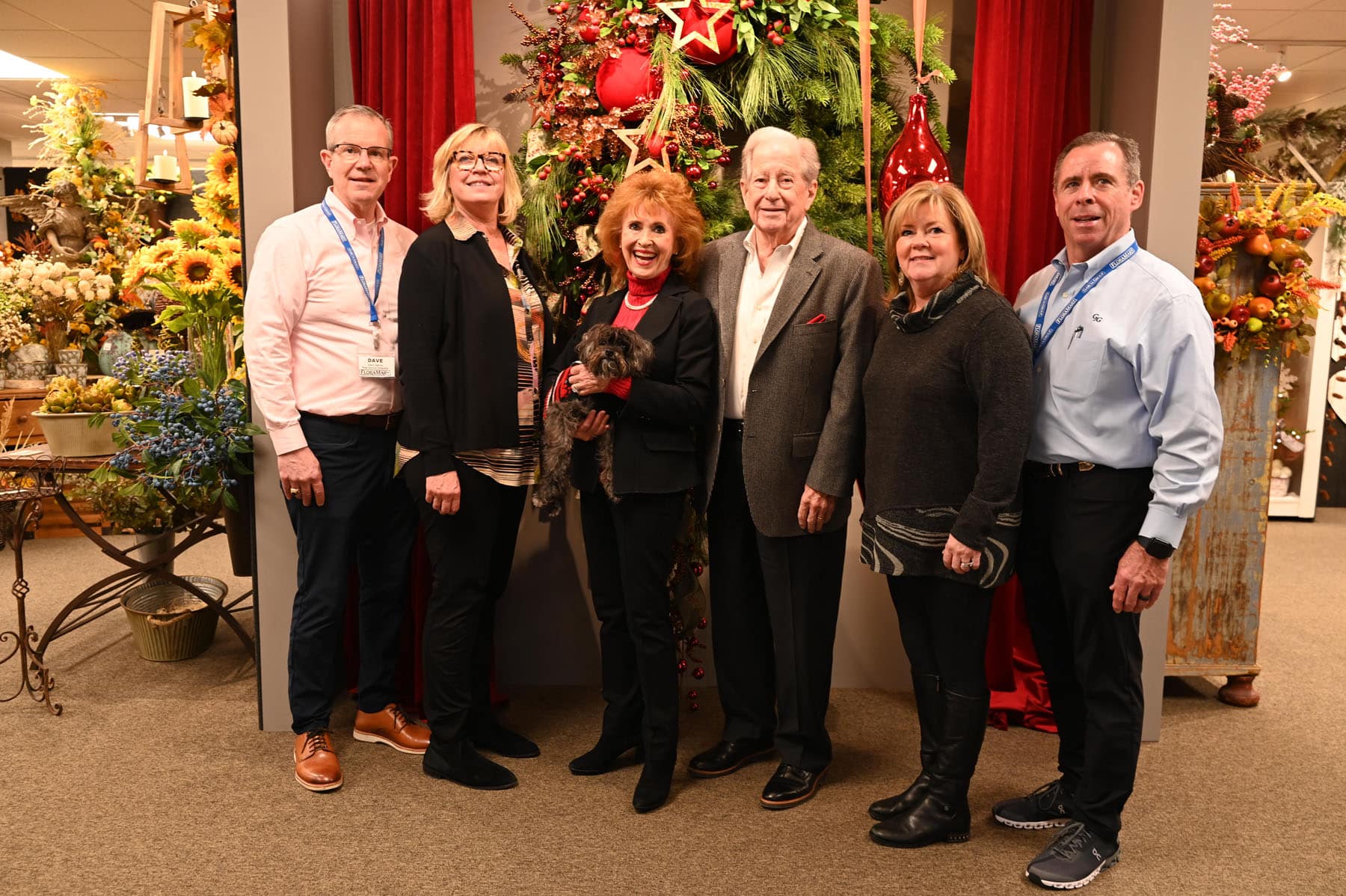 Garcia Group recently located its main office and showroom for Flora Mart in Technology Park.
Pete Garcia, a recent inductee, and recipient of the highest floral honor in the industry from the Society of American Florists Floriculture Hall of Fame doesn't mind that he's not a household name. But anybody in the floral industry — retailers, suppliers, manufacturers, growers, wholesalers, importers, and event florists, as well as floral students, educators and researchers — have probably heard of the man who has been a major player for more than 60 years.
His contributions to the advancement of floriculture and his never-ending advocacy for floral research, scholarships, and grants are why the highest honor of the floral industry was bestowed upon him.
During his acceptance speech, Garcia acknowledged the hard work and dedication of his family and staff. "We hope that we have left a footprint in the industry and that we're all successful through what we have accomplished together," he said.
Besides his strong work ethic and business savvy, Garcia hopes to encourage younger people to take advantage of opportunities like he did.
Flowery path to success
With his son, David Garcia, now at the helm, Pete has relinquished control of the Garcia Group and Pete Garcia Co. The firm does business across the U.S. and North America as well as Europe.
Garcia's passion and determination are just as strong as when he first drove a delivery truck for a wholesale flower company in Jacksonville, Fla. "My older brother went to college to be an electrical engineer and the pressure was on me to do something else. I was going to be an architect, but I hated school," said Garcia.
When he and his first wife were expecting a baby, he just needed a job. So, in 1956, history was made when he decided against college. He took his creativity and earnestness and applied them to the floral industry.
"Our family was very detailed by nature," he said.
Garcia's father came to the U.S. from Spain when he was 16. A skilled cabinetmaker, he was a genius who devised floating staircases and other marvels. Garcia Sr. was so dedicated to his craft that his tools have a place of honor in the Flora Mart building.
Garcia applied that same type of ingenuity to his career, and he eventually became an assistant manager for the florist company Carlstedt.
Call it luck or the right opportunity for the right man, but several years later, Pete Garcia found himself a salesman for the eastern zone of the U.S. selling floral supplies. In his first year, he increased the business by $1.2 million. When the owner died four years later, Garcia took over the business.
A year later, 1970, he incorporated the Pete Garcia Co. He'd realized that there was nobody supplying florists with mouth-blown glassware on a large scale. Garcia worked out agreements with several suppliers to smooth out the supply chain.
Peachtree Corners location fits perfectly
After 46 years in Chamblee, the company now has a 30,000 square-foot showroom in what many consider the gateway to north metro Atlanta. The sophisticated, state-of-the-art operation in Peachtree Corners is unique in that it fills the needs of virtually everyone in the floral industry around the world and provides convenient access for domestic and international clients.
"We chose this spot because we didn't need to be in a retail environment," Garcia said. "We only sell to wholesalers and growers and creators of the products themselves."
Although 2023 had just kicked off, the headquarters was already bustling with clients looking to place orders for next Thanksgiving and Christmas.
Related links:
facebook.com/PeteGarciaCompany
Photos by George Hunter