Commercial Roofing Company Continues Legacy of Excellence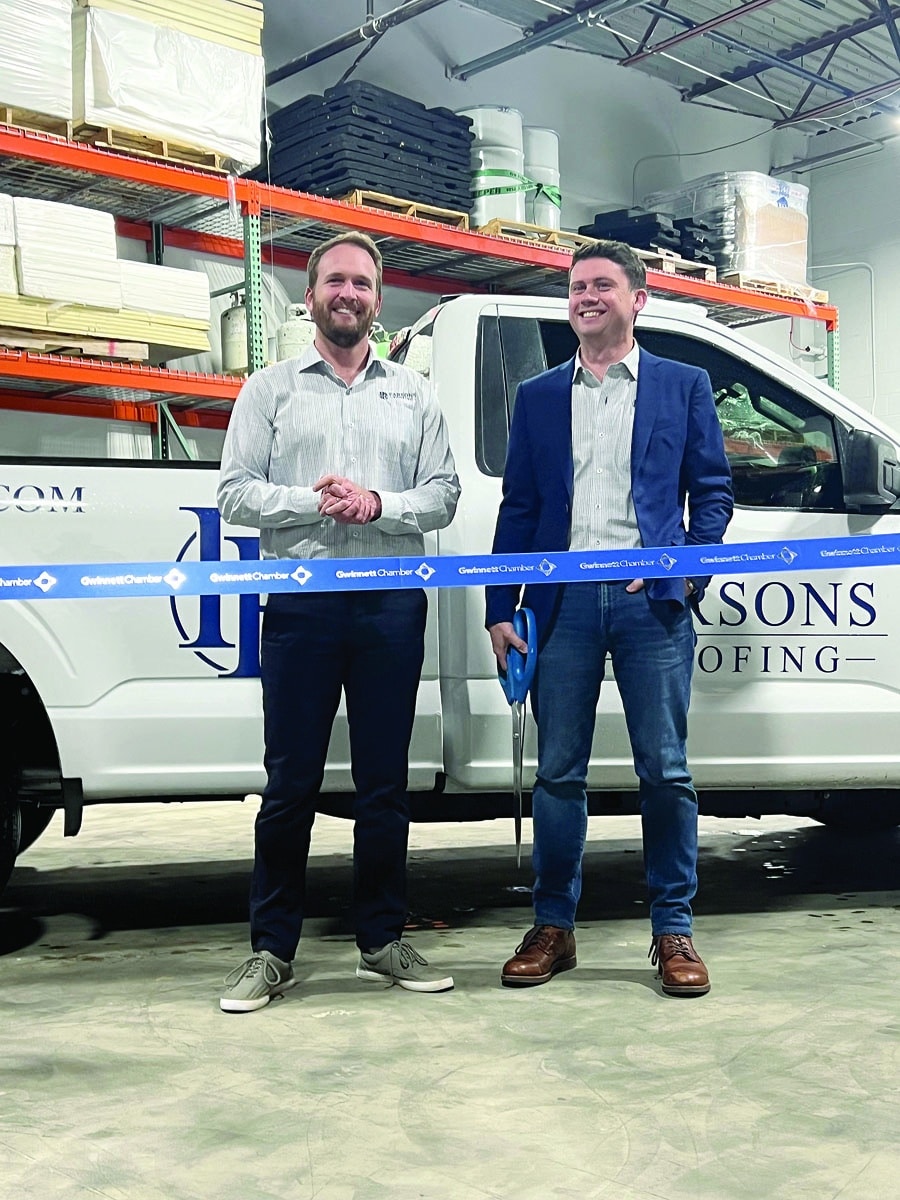 Parsons Roofing recently moved its headquarters to Peachtree Corners to remain close to family and poised for growth in the southeast U.S.
Those familiar with local history know that the Parsons surname is synonymous with development in the area. The Parsons Family Stores were staples for more than a century.
Calvin Parsons and his wife Kate inherited her father's general store that began in 1876 as a single trading post outside of Lawrenceville. Parsons grew the business to several stores throughout north Georgia that sold everything from groceries, clothing, and dry goods to hardware and building materials.
Today, the Parsons name continues its legacy of quality service in the southwest Gwinnett County area. Parsons Roofing Company recently moved operations to Peachtree Corners. Its owner, Jay Thornton, is the great-grandson of Calvin Parsons.
In the 1960s, the building supply division moved to a separate location south of downtown Duluth and was operated by Jay Thornton's grandfather. One of the Duluth location's mainstays was selling roofing products.
The present-day Parsons Roofing Company is a commercial roofing contractor and no longer sells roofing products. The company now focuses on the installation, repair, and restoration of commercial roofs.
As a fifth-generation member of a family dedicated to hard work and forward vision, Thornton noted that Parsons Roofing Company has grown into a regional business with clients across the southeast.
Thornton started a residential shingle roofing company out of his grandmother's basement 10 years ago. His work ethic and dedication to quality helped his business take off. He gained a partner in Eric Abell and eventually turned the focus to commercial projects.
"I started this company with a strong belief that consumers need a roofer they can trust. Before I started Parsons Roofing, I had worked in the roofing industry for years and was disheartened. Every company I worked for cared about money first and the customer second," Thornton states on his company website.
"I felt that it should be the opposite. I believe that if you are honest and take care of the customer first, everything else will fall into place. So that's what we've built our business on here at Parsons As our customer, you'll feel the trust and respect for your needs from us right away."
Growing the business
Abell and Thornton opened up their first office in the Chamblee area as Prestige Roofing in 2018. The business model was so successful, they outgrew the space. As it turned out, they continued to outgrow their accommodations so they're now in a space on Medlock Bridge Road in Peachtree Corners.
The move is perfect for many reasons, said Jennifer Sudderth, director of sales and marketing. It's near family and the community that the company wants to be a part of, it's in the heart of metro Atlanta — one of the hottest commercial building markets in the country — and it's centrally located to other growth areas where Parsons plans to extend business, like Nashville, Orlando, and Raleigh.
The company already has major projects in the works in Nashville with plans to open an office there by the end of the year. Next will be satellite offices in Orlando and Raleigh, keeping a manageable distance from home base.
Although the pandemic may have had adverse effects on many businesses, Sudderth said Parsons Roofing barely felt the impact.
"Roofing is a need, not a want," she said. "If you're a commercial operation with a leaky roof, there's not an option to put it off."
And supply issues didn't plague the business, either. Most roofing companies don't keep a lot of inventory, and commercial roofing doesn't come in a variety of styles and colors. It was possible to store enough supplies to get through rough patches when goods weren't being transported on time.
Even though Parsons Roofing isn't going to be a household name, the company believes in community connections and family ties. It has joined local chambers of commerce and other business organizations and is involved in philanthropic endeavors locally.
Although Peachtree Corners is the largest city in Gwinnett County, it has a small-town, homey vibe, said Sudderth.
That hometown connection, along with expanded technology, economic development, and business growth, should keep Parsons Roofing in the area for another century.
PCBA Awards $500 to Furkids at March Networking Event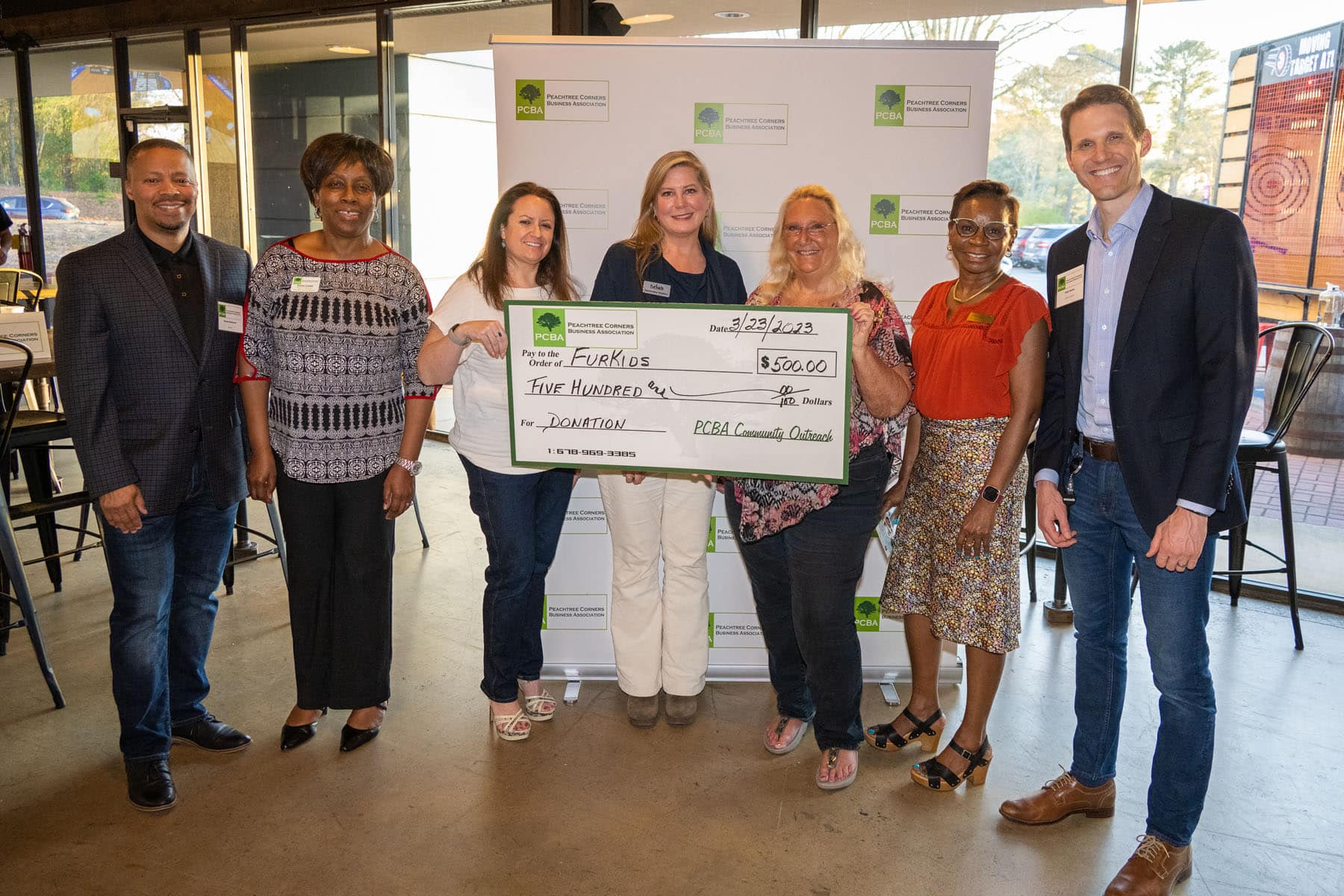 The Peachtree Corners Business Association (PCBA) March Business After Hours Event was action packed with opportunities for business networking at Anderby Brewing. Everyone enjoyed new cocktails and specialty beers while enjoying dinner from Latin Fresh as well as axe throwing from Moving Target ATL NE.
The PCBA also presented a check of $500 to Furkids in support of their efforts to care for animals while helping to find their forever homes.
"The PCBA is proud to donate a check for $500 to Samantha Shelton, CEO of Furkids in support of their efforts to rescue homeless animals, provide them with the best medical care and nurturing environment while working to find them a forever home," said Lisa Proctor, PCBA President.
"Our Outreach Committee and Board are impressed with Furkids' commitment to provide care and restoration for these special animals at their no kill shelters. With the PCBA's continuous commitment to supporting our community in a meaningful way, we are excited to be a small part of their efforts," she added.
Headquartered in Georgia, Furkids is a nonprofit charitable organization that operates the largest cage-free, no-kill shelter in the Southeast for rescued cats, and Sadie's Place, a no-kill shelter for dogs. Furkids also operates one of the only facilities in the Southeast dedicated to the care of FIV positive cats.
Furkids has rescued and altered more than 55,000 animals since its founding in 2002. Approximately 1,000 animals are in the Furkids program today, in the Furkids shelters, 10 PetSmart and Petco adoption centers, and more than 400 foster homes in the Atlanta area.
Funds for the PCBA Community Outreach program are raised throughout the year from PCBA membership, sponsorship and the annual charity event. Donations and scholarships are awarded at monthly events so members can learn more about these organizations.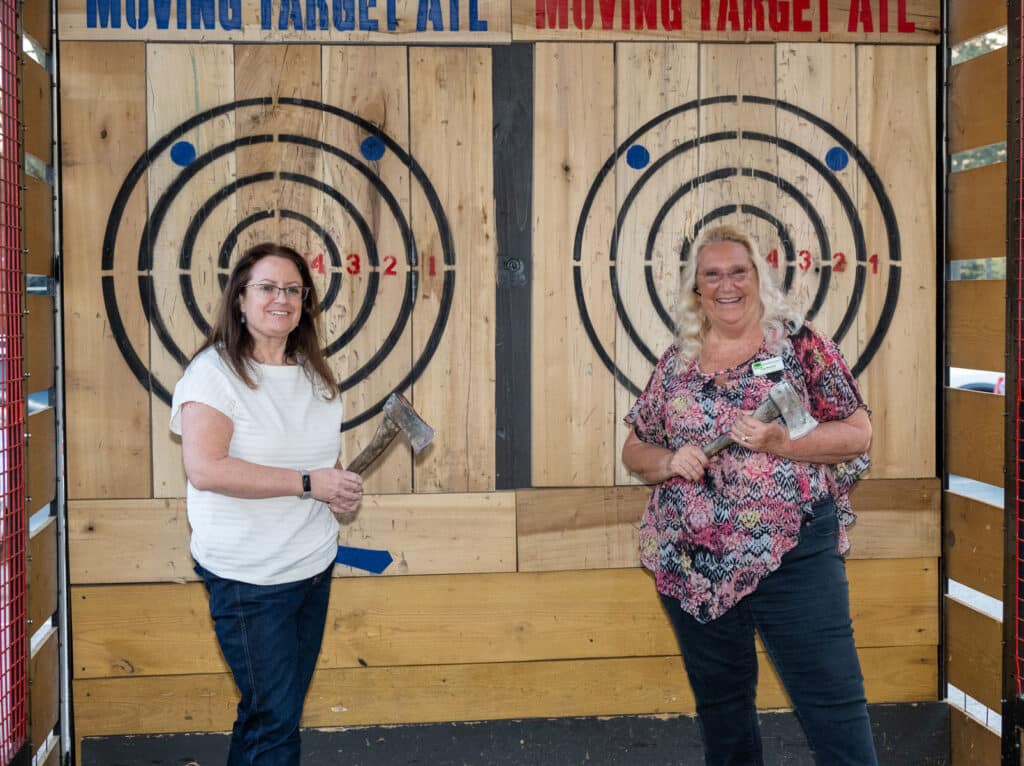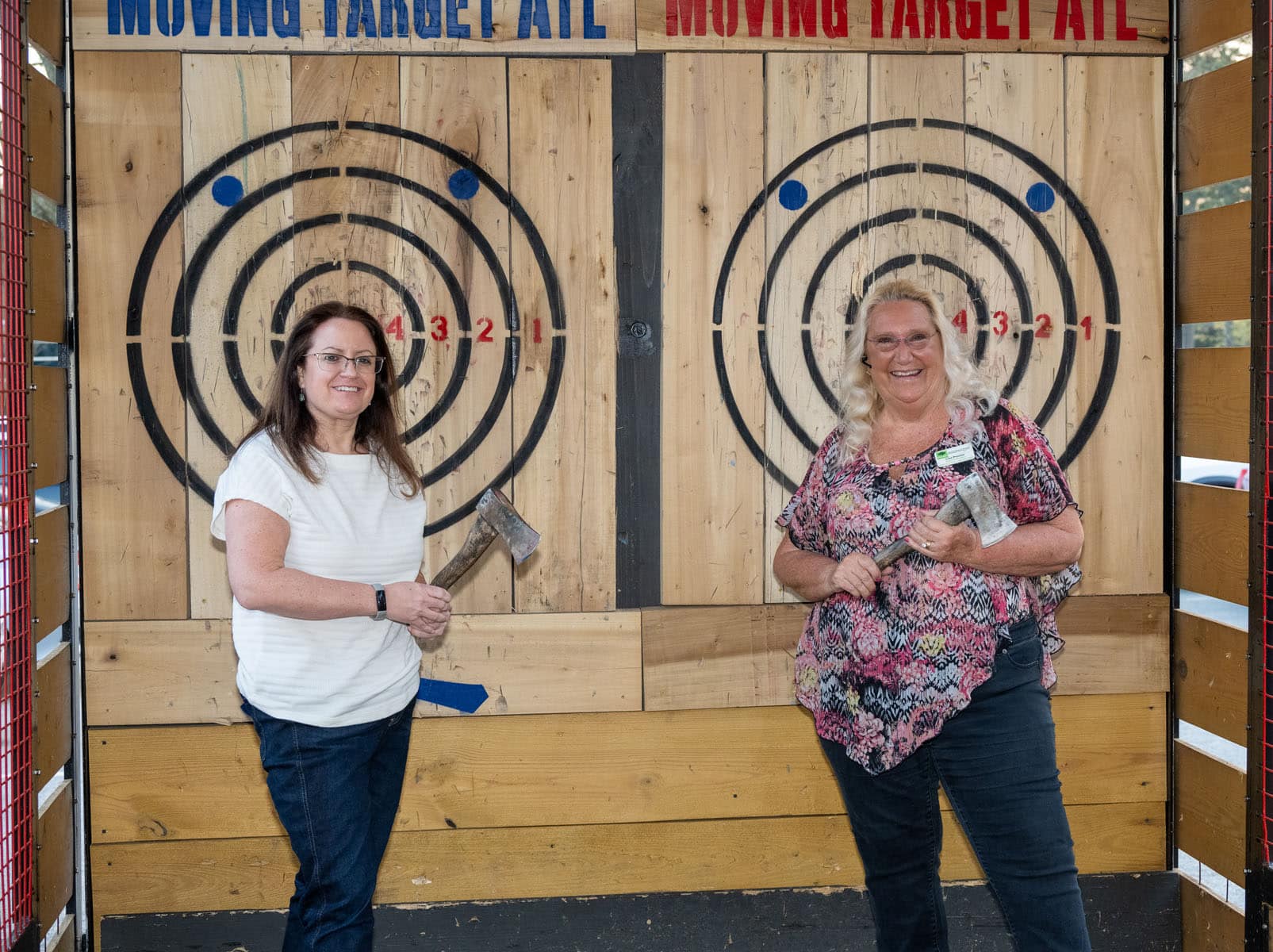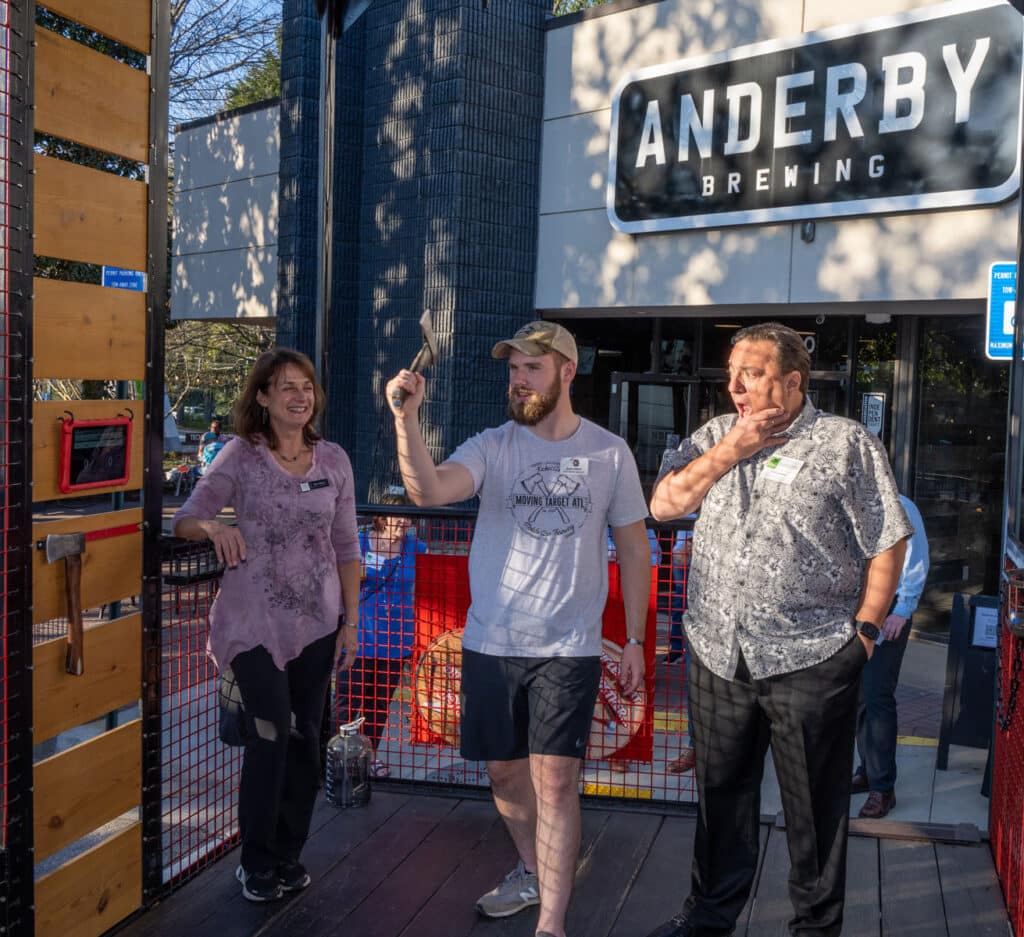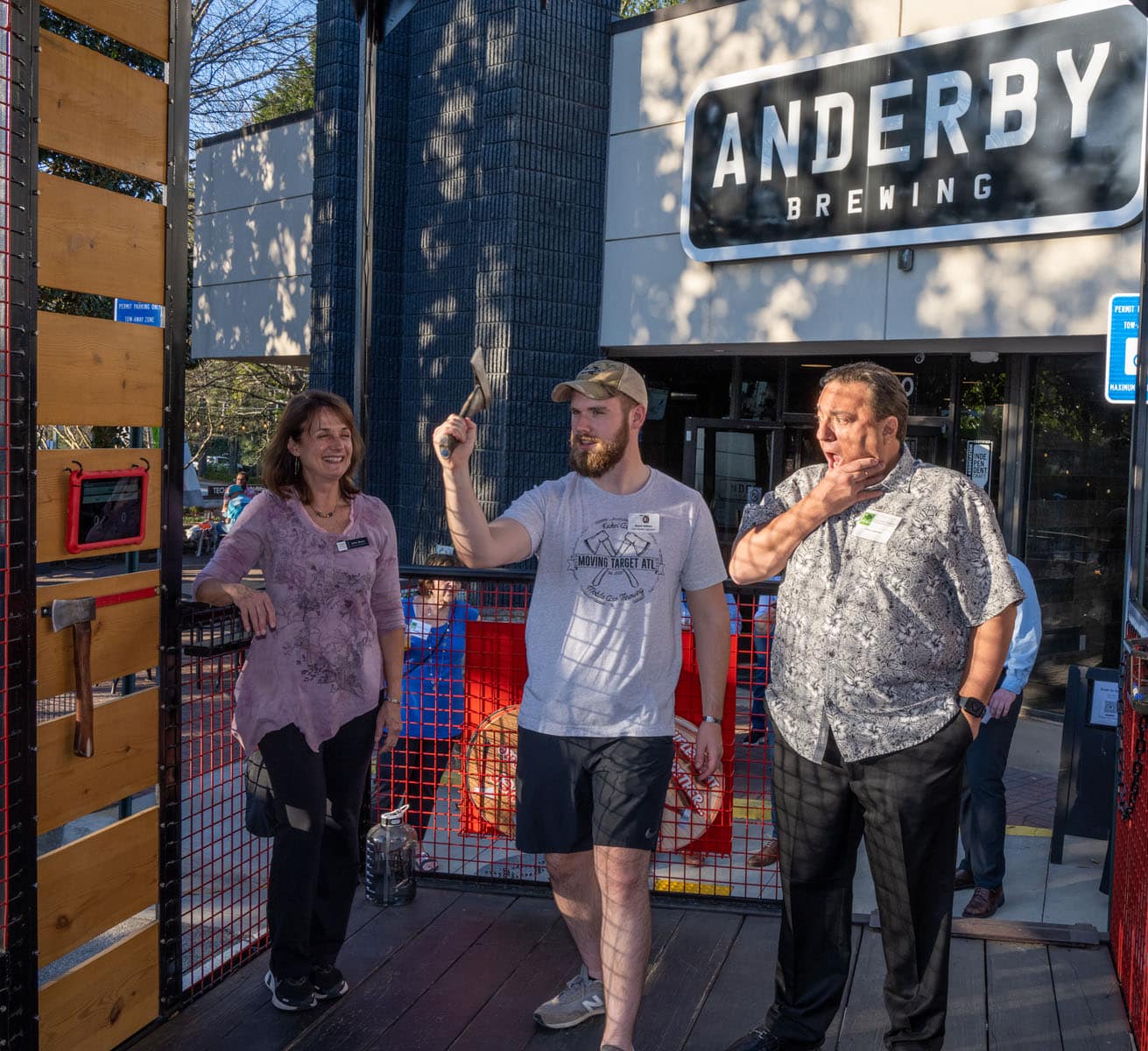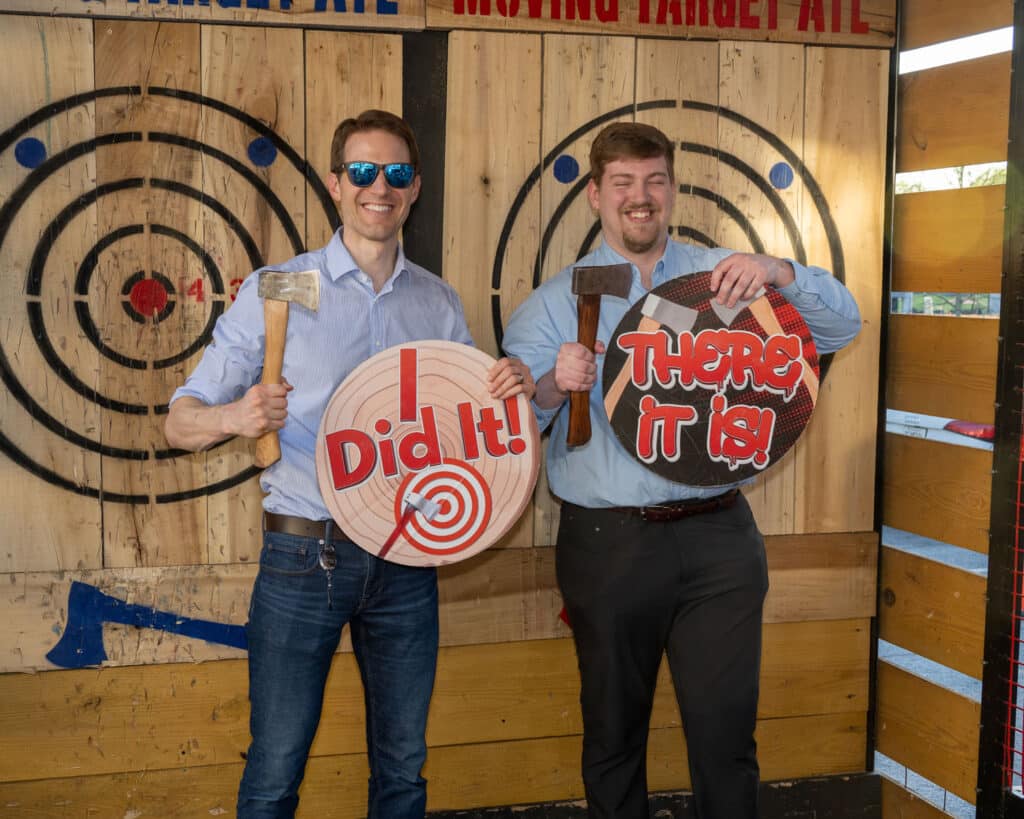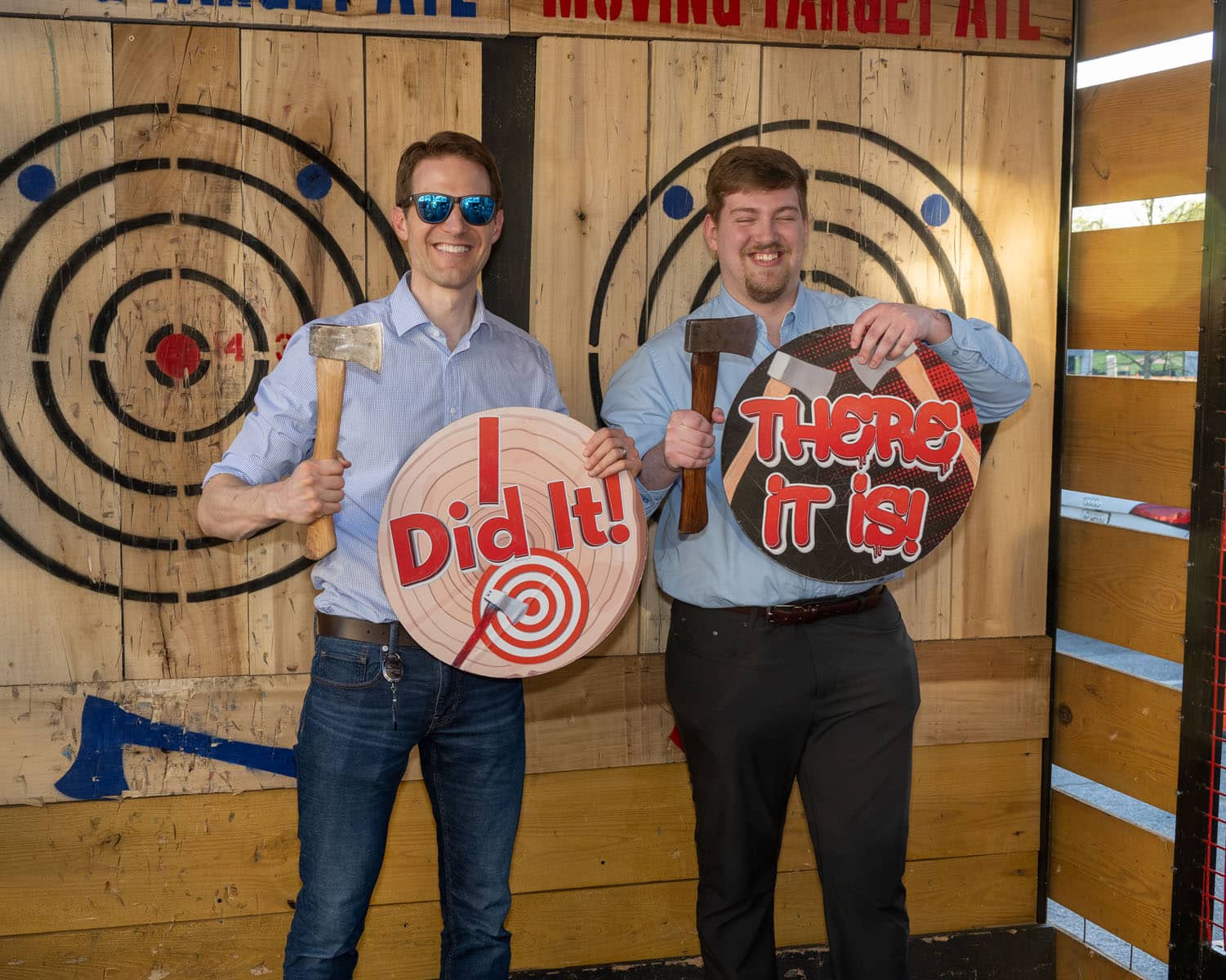 Shadow-Soft Joins Curiosity Lab as Startup Program Partner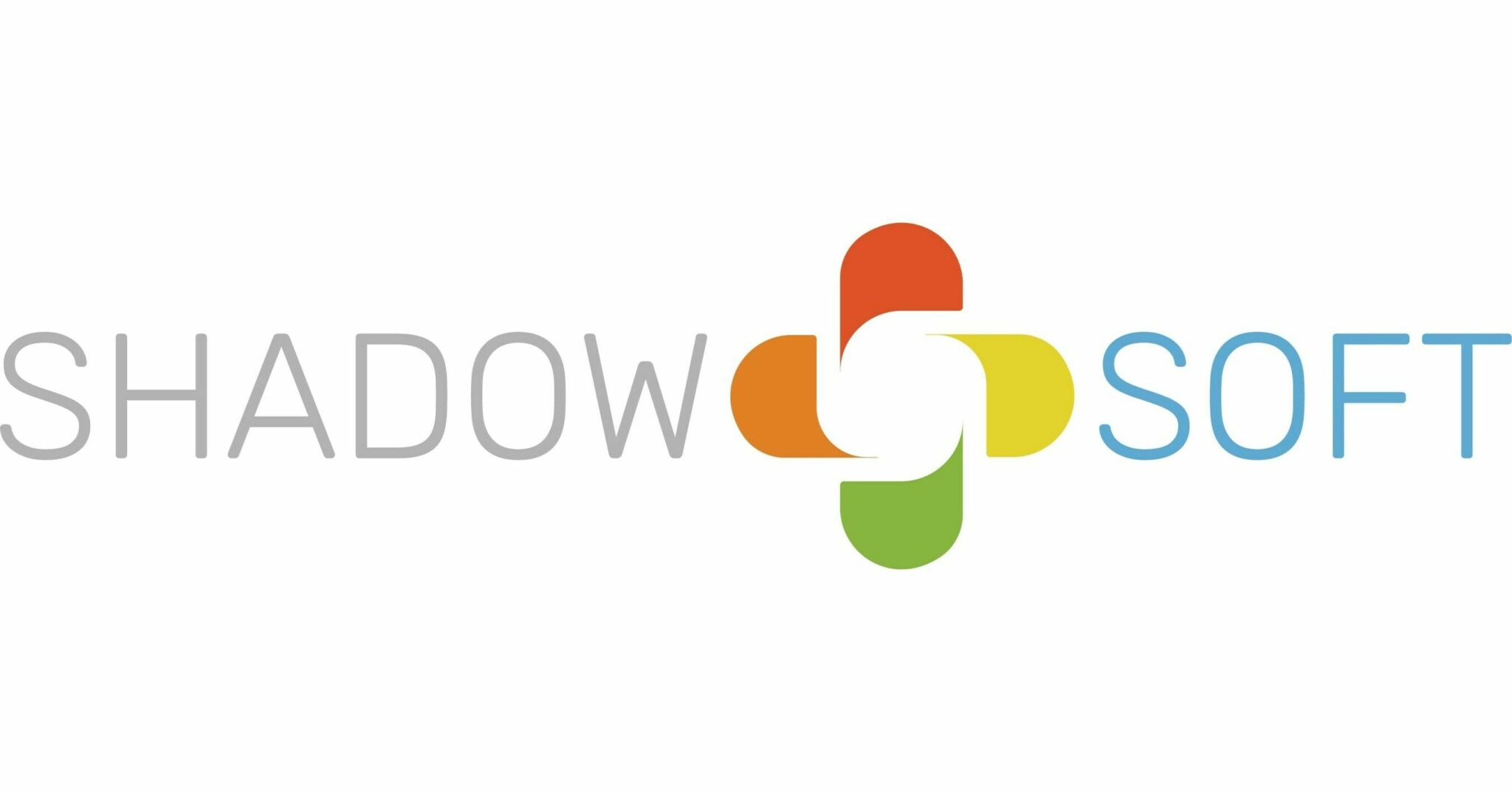 Peachtree Corners announced that Shadow-Soft has joined Curiosity Lab as a Startup Program partner, providing additional resources for startups in the lab's incubation program. Shadow-Soft specializes in helping companies modernize their infrastructure and applications with containers, Kubernetes, and the cloud for scale, speed, and cost.
"As an Atlanta technology leader, we are always looking to support companies as they grow and scale. We use proven methodologies to make sure people know where to start, identify a clear path forward and understand what open-source tools to use so they can start small, think big, and act fast," said Shadow-Soft Vice President Nick Marcarelli.
"This aligns perfectly with companies at Curiosity Lab as they begin to grow their businesses. At times it can be overwhelming for growing companies to build a stable, reliable, and secure environment. We can provide the architectural insights and engineering knowledge necessary to scale with ease," he explained.
Shadow-Soft is offering free 30 and 60-minute consultations with their team of experts to aid Curiosity Lab startup leaders in three separate areas: creating a technology blueprint to bring ideas to life, building rapid software development prototypes, and constructing a technology infrastructure to scale on demand.
"Adding Shadow-Soft to the Curiosity Lab adds an immensely valuable tool to offer our startups – complementing the opportunity they have to collaborate with some of the top technology brands in the world," said Curiosity Lab Executive Director Brandon Branham.
"One of the largest challenges startups face is scaling rapidly. When the time comes, startups will often need executive guidance when it comes to scaling their company correctly, quickly, and in an affordable way. Shadow-Soft will be able to coach our startups from the beginning of their journey to their peak growth to ensure they have long-term success."
For more about Curiosity Lab's startup programs and Shadow-Soft's startup program offerings, visit curiositylabptc.com/startups/.
PCBA Donates to WellSpring Living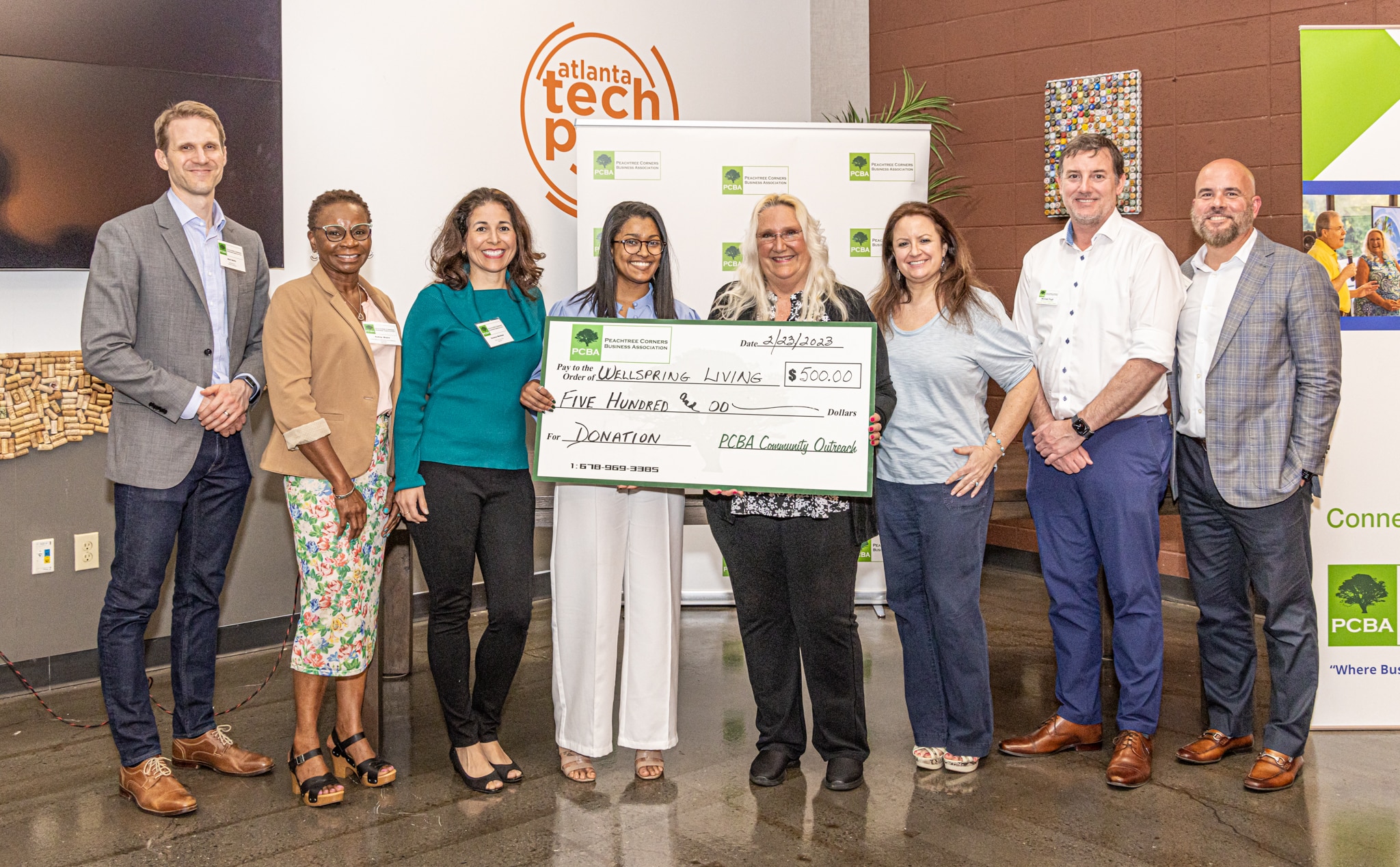 The Peachtree Corners Business Association awarded a check for $500 to Wellspring Living at their February 2023 Business After Hours Speaker Series Event!
The mission of Wellspring Living includes transforming the lives of those at risk or victimized by sexual exploitation. Wellspring Living provides community-based and residential services as well as partners with a wide range of human service organizations to ensure that each victim's needs are met. Programs include residential programs, community programs, and graduate services. Wellspring Treasures (one located in Duluth) is not just a source of revenue but a hub for communities to engage with our work and be a part of the solution to help restore lives.
"The PCBA is proud to donate a check for $500 to Wellspring Living in support of their efforts to save lives at risk or victimized by sexual exploitation. Our Outreach Committee and Board are impressed with the extent of the Wellspring Living programs and resources available in our community. With the PCBA's continuous commitment to supporting our community in a meaningful way, we are excited to be a part of the success of their survivors", says Lisa Proctor, PCBA President.
Funds for the PCBA Community Outreach program are raised throughout the year from PCBA membership, sponsorship, and our annual charity event.  Donations and scholarships are awarded at their monthly events, so the members have the opportunity to learn more about these organizations.