Pasticceria and Bakery Giulia Headed for The Forum Peachtree Corners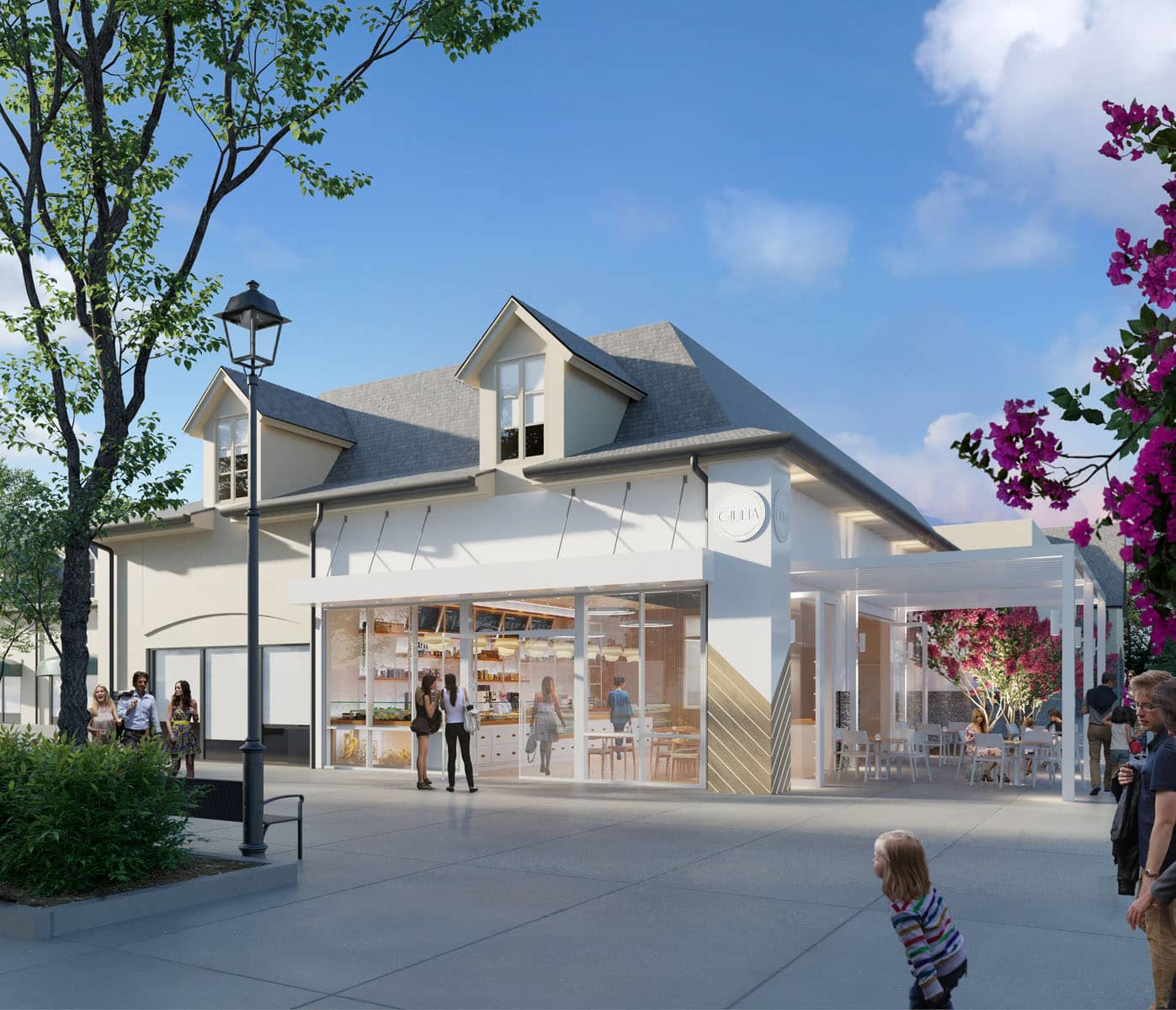 North American Properties to host redevelopment groundbreaking ceremony on April 27
As part of its ongoing effort to revitalize The Forum Peachtree Corners, North American Properties (NAP) and Nuveen Real Estate have signed a lease with Sahit Gjuka to open an Italian-inspired concept called Giulia this summer.
The pasticceria and bakery will serve handcrafted pastries and beverages in a modern, European-esque setting. The 1,720-square-foot restaurant will sit next to Dermani Med Spa along Forum Drive.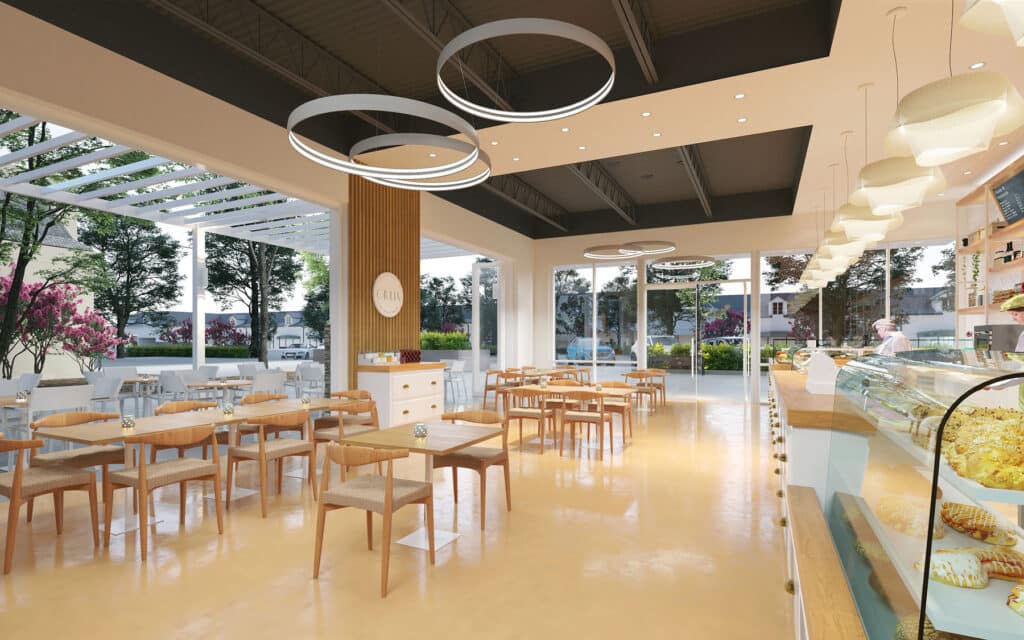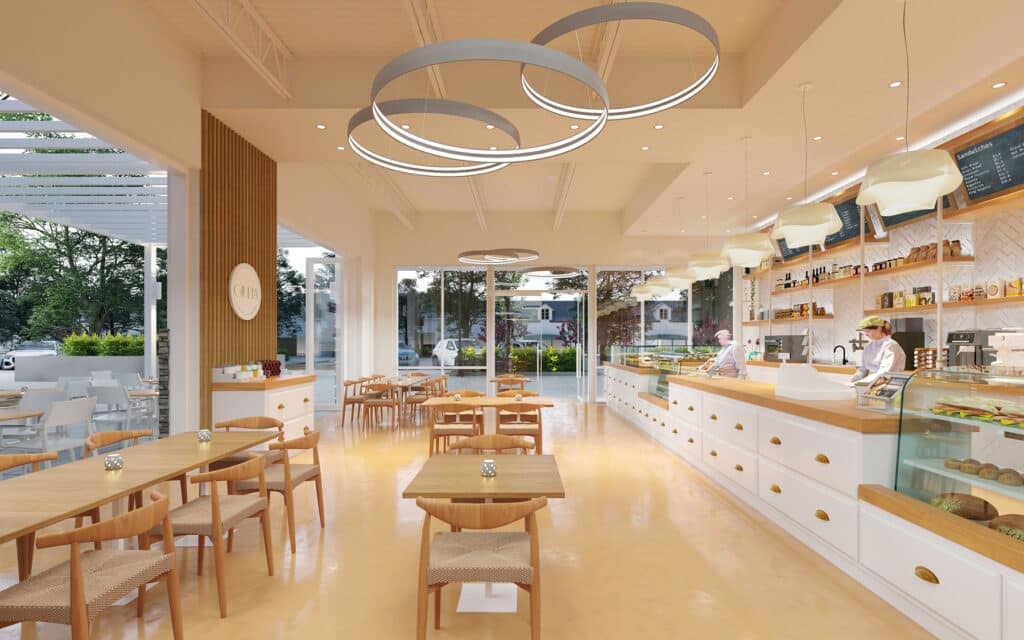 "The Forum is such a focal point of Peachtree Corners, and we love NAP's vision to reposition it as the community's town square," said Gjuka, CEO of Giulia. "You see this type of concept throughout New York and Miami, but Atlanta doesn't have anything quite like it yet. We're excited to be part of The Forum's next chapter and can't wait to bring a true taste of Italia to the market."
Giulia will offer signature pastries, cakes, croissants and sandwiches, all made from healthy, authentically sourced ingredients. Along with gourmet bites, Giulia will have a coffee menu featuring espressos, macchiatos, cappuccinos and other Italian-style sips. Indoor and outdoor seating will be available.
Giulia joins Peche, lululemon and High Country Outfitters as the most recent additions to The Forum's evolving merchandising mix, curated by NAP. Retailers Pottery Barn and Fab'rik have renewed their leases for three and five years respectively.
Groundbreaking event
The Forum Groundbreaking, a community-driven event, is scheduled for Thursday, April 27, 5:30-7:30 p.m. It is free and open to the public. Visit theforumpeachtree.com for details and to RSVP.
"This is just the beginning for all the exciting plans we have in the works at The Forum as we start establishing Downtown Peachtree Corners," said Sue Storck, The Forum's general manager.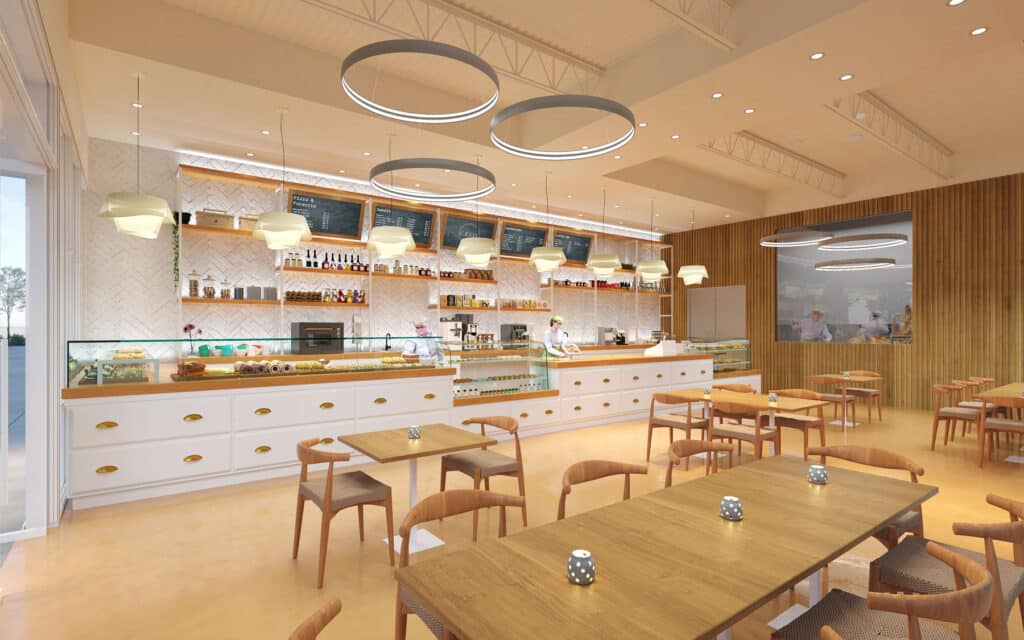 The Forum Groundbreaking Marks the Beginning of its Official Redevelopment [PHOTOS]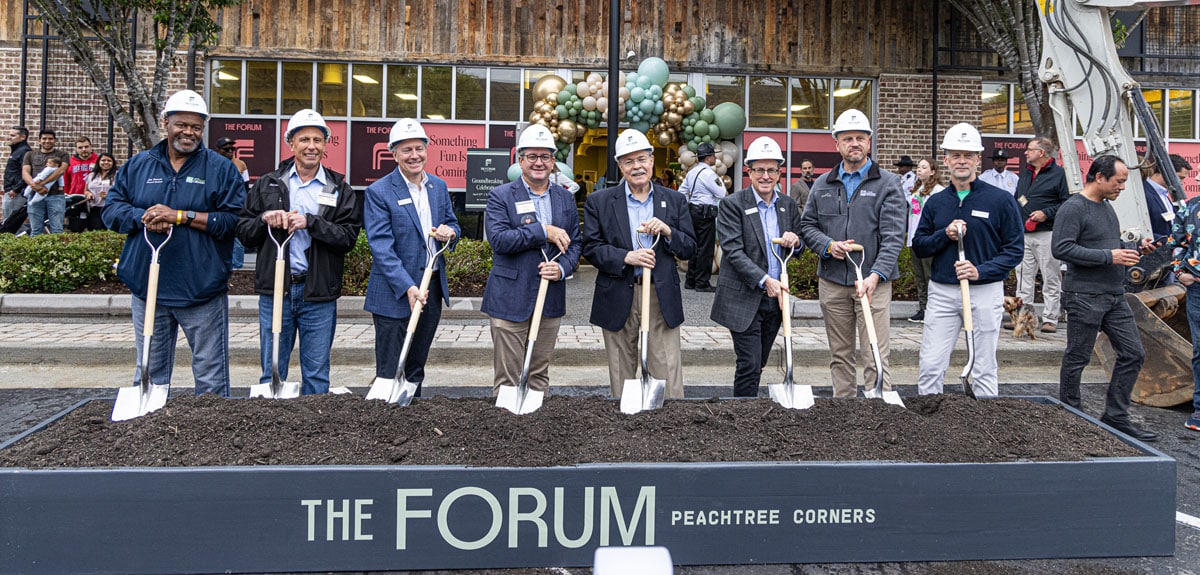 Mother Nature couldn't decide between rain or warm temperatures for the groundbreaking ceremony on Thursday, April 27, at The Forum, so there was a little of both. But that didn't dampen enthusiasm for the dedication of a memorial bench in memory of Peachtree Corners First Lady Debbie Mason. Surrounded by her favorite flowers, the area is to remind patrons of the love Mason had for her community.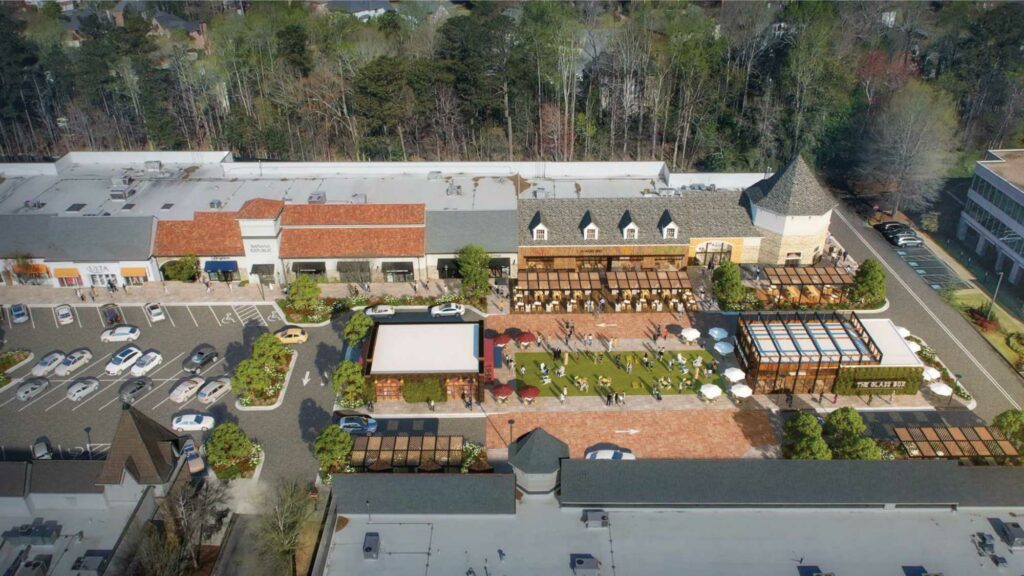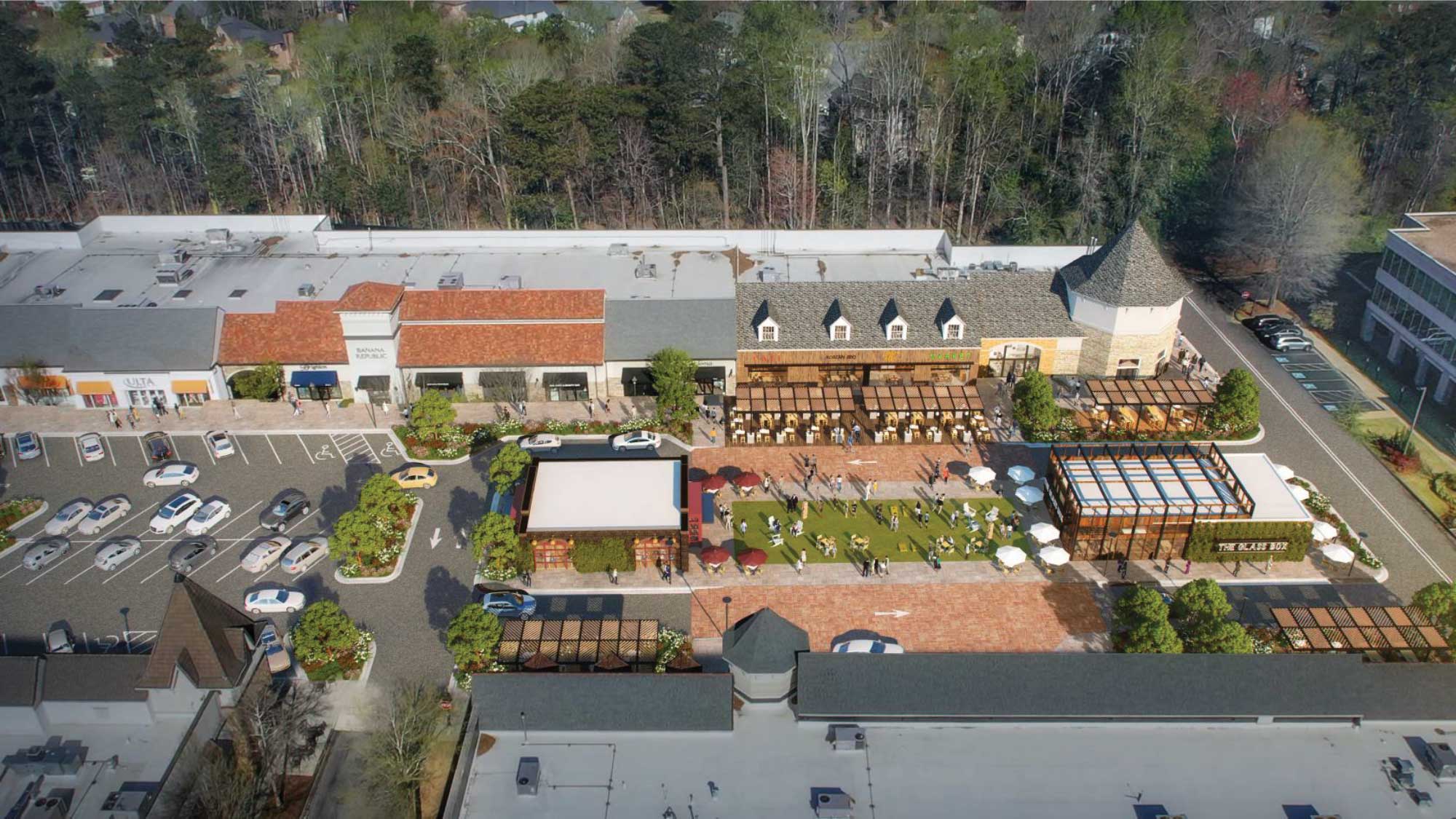 That same evening, there was a formal groundbreaking for the changes coming to make the massive retail space more of a gathering place for friends and families and a town center for the decade-old municipality.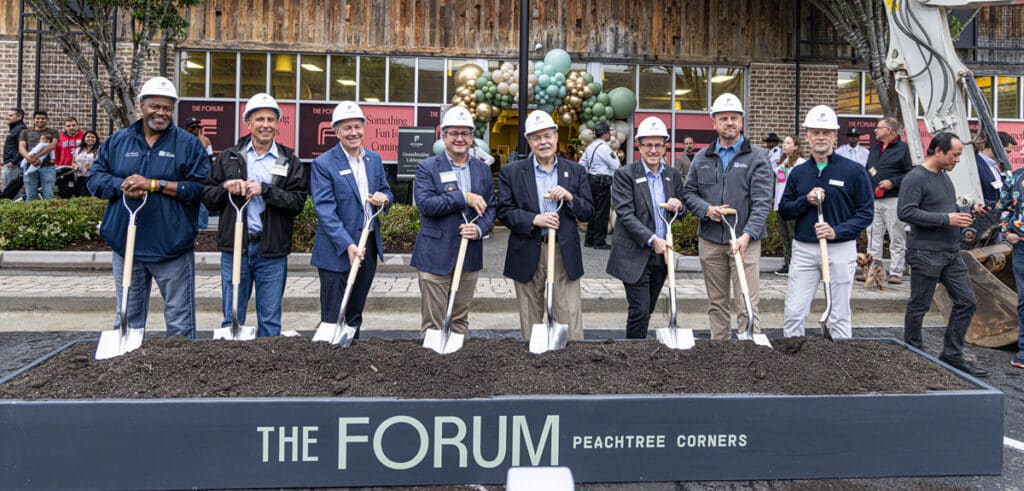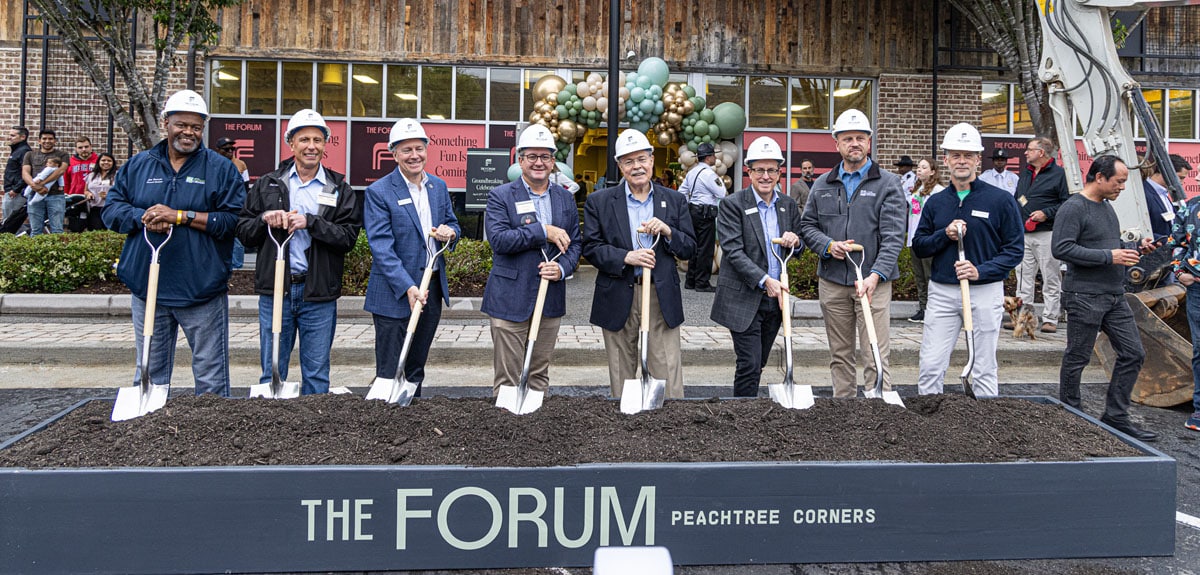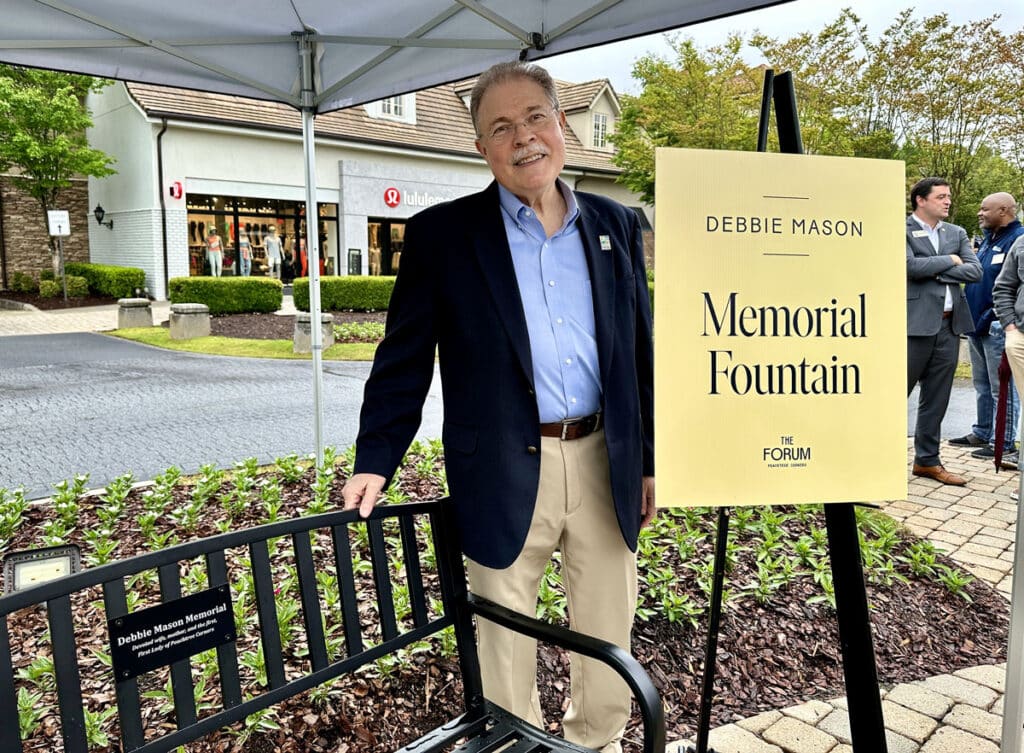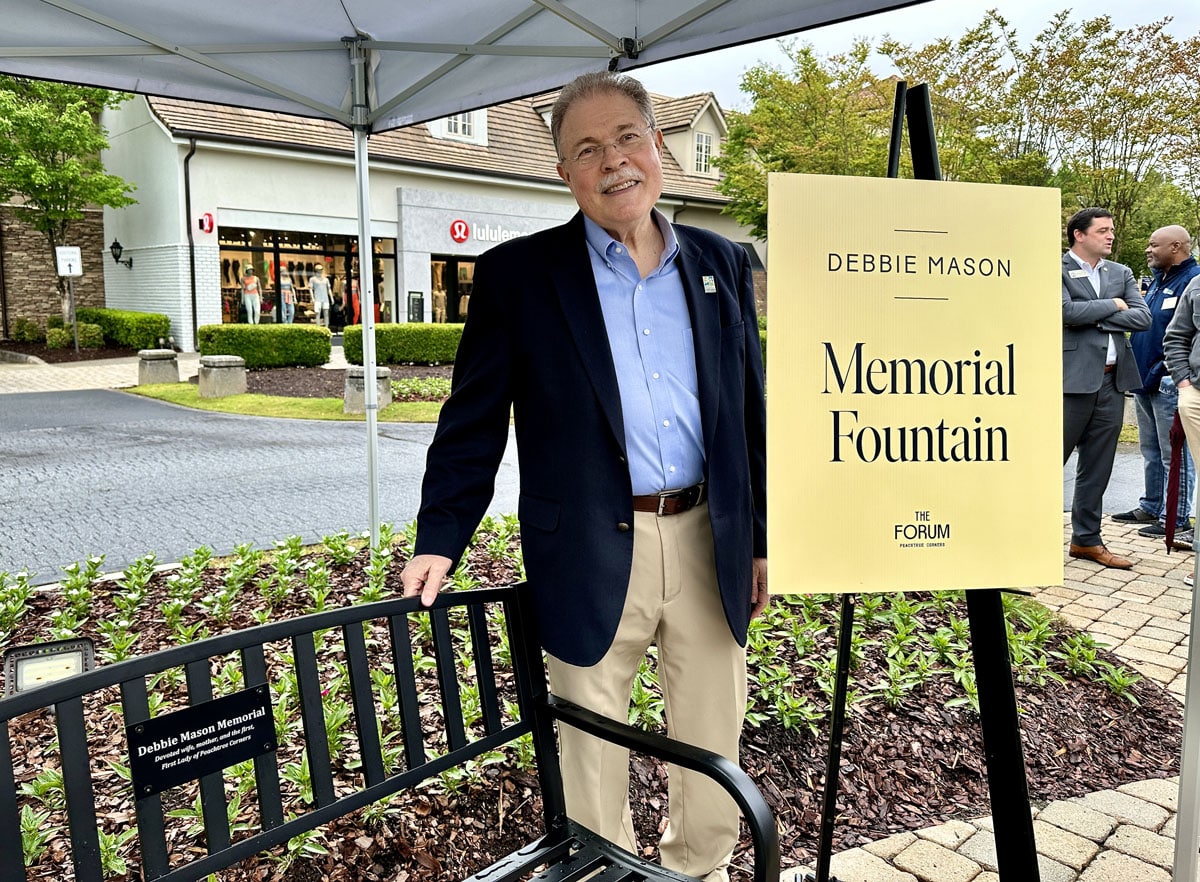 A full feature article will be coming soon online and in our June/July issue of Peachtree Corners Magazine.
Photos by Tracey Rice and Bruce Johnson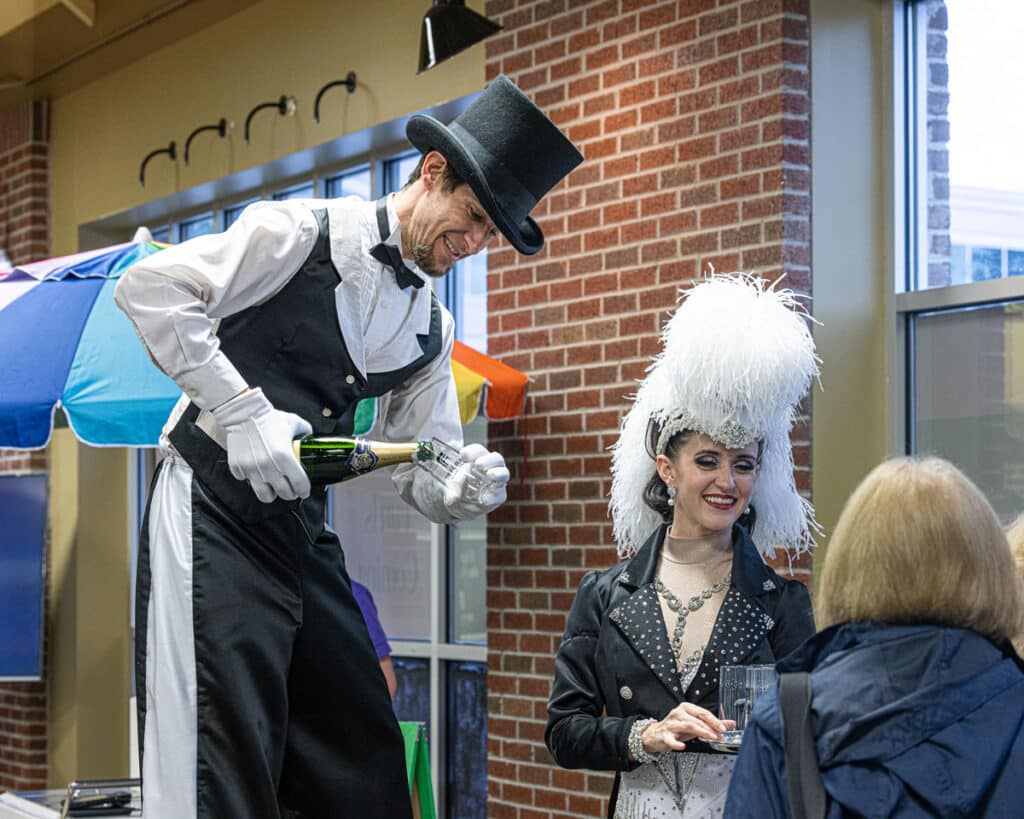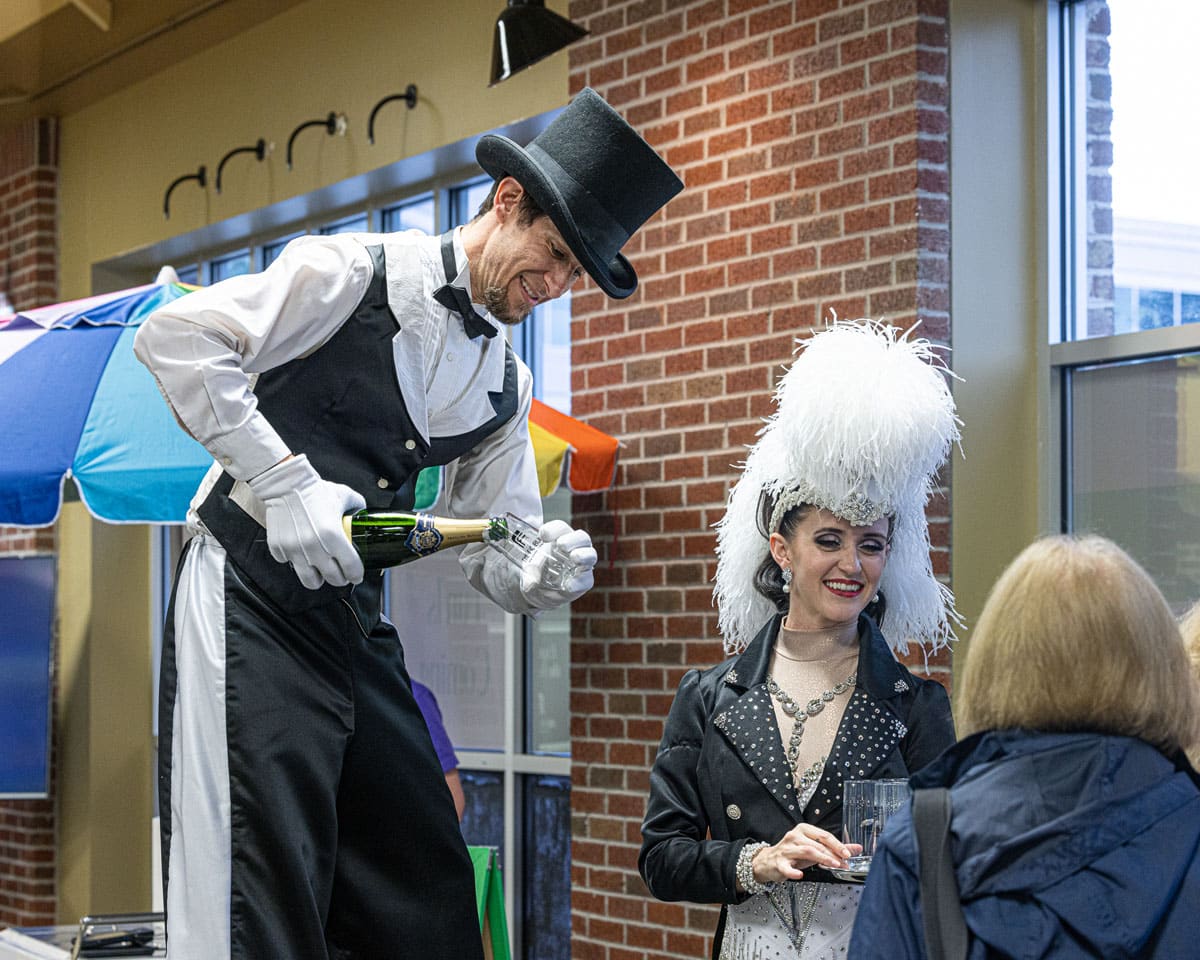 Additional photos below by Bruce Johnson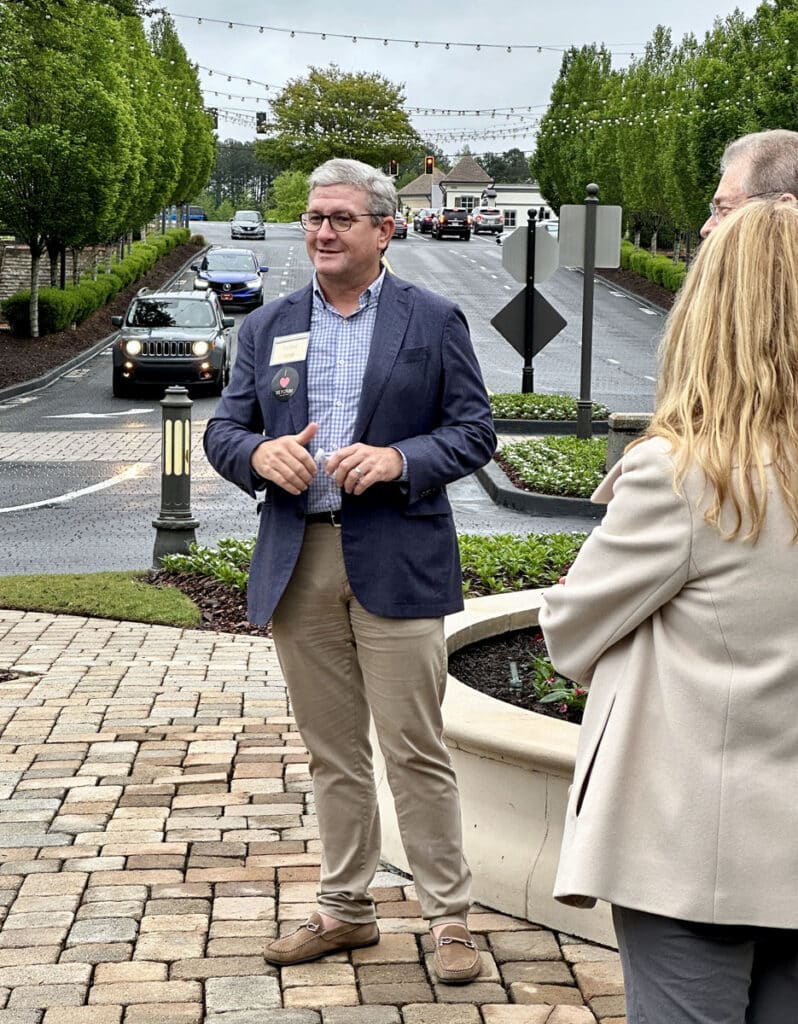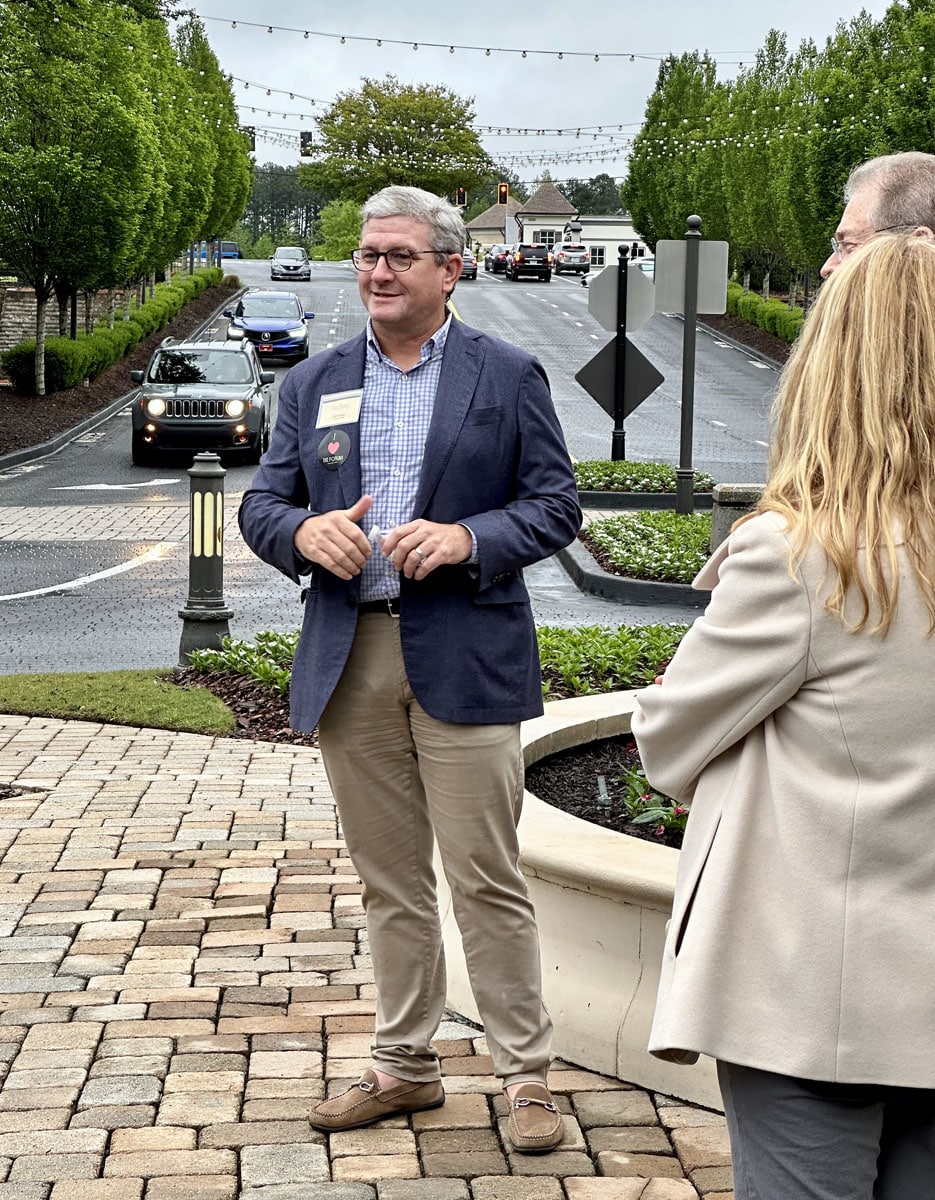 Signature Events at The Forum Return in April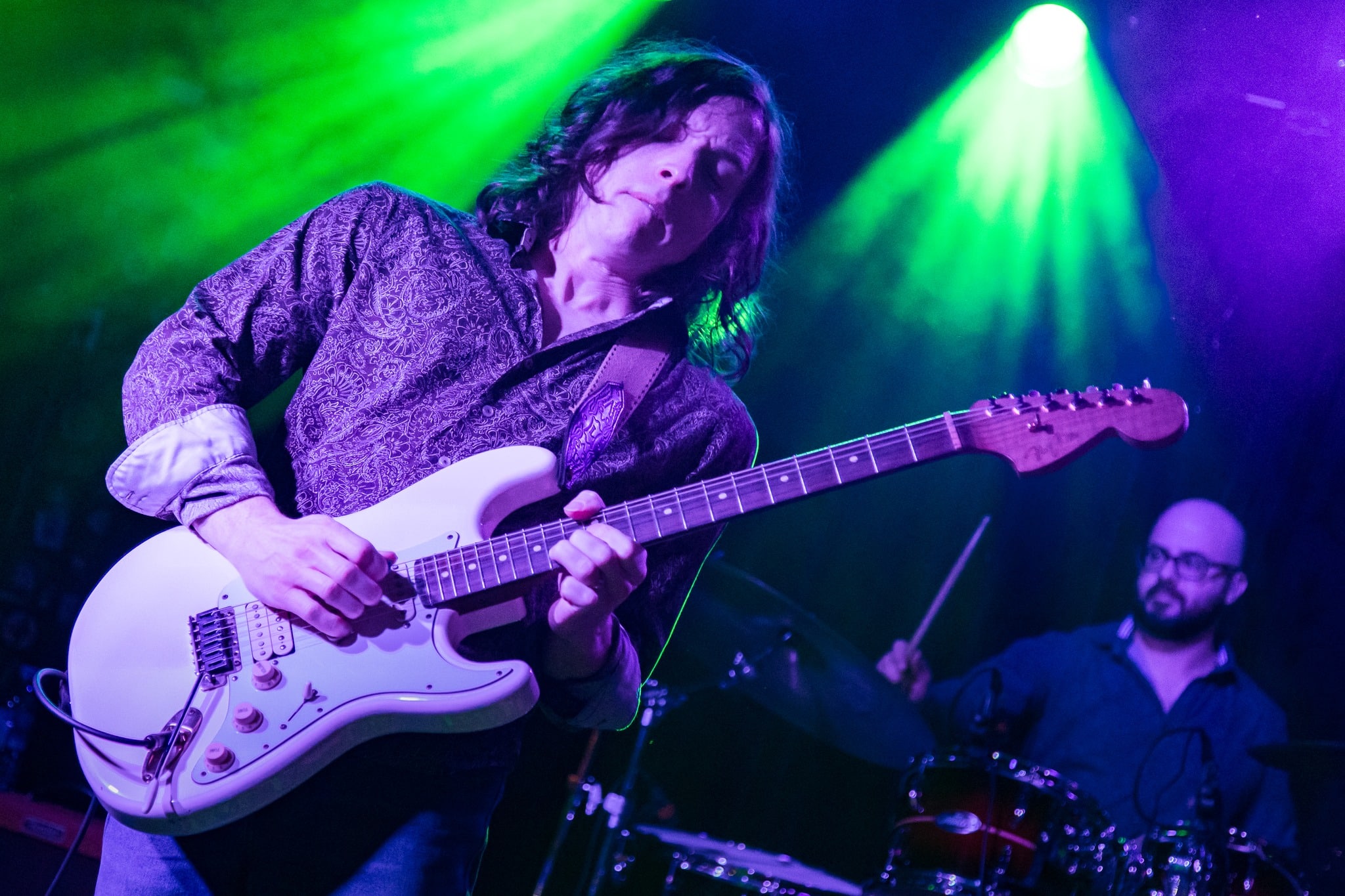 Starting in April and running through autumn, The Forum Peachtree Corners will host special events on a weekly or monthly basis. All events are free and open to the public.
Forum Fit is a free fitness session that will be held every Wednesday, 6-7 p.m., starting April 5. The workout combines strength conditioning, cardio and mindfulness, leaving participants feeling balanced and empowered. Earn a loyalty stamp for every completed class.
Thursday Night Live brings local musicians every Thursday, 6-8 p.m., starting April 6. Everyone is welcome to drop in and groove to the smooth sounds, free of charge. The April line-up is set with: April 6, Hughes Taylor; April 13, East & Ward; April 20, Jacob Harshman; and April 27 The Human DJ.
Little Peaches is scheduled for the last Tuesdays of every month, 4-6 p.m. Young children and their parents / caregivers are invited to enjoy free kid-friendly games, crafts and entertainment. The first session on April 25 has the theme of Spring Fling.
The Forum Peachtree Corners is located at 5185 Peachtree Pkwy., Peachtree Corners. Get additional info by clicking on Events at theforumonpeachtree.com.

The Forum Now Home to lululemon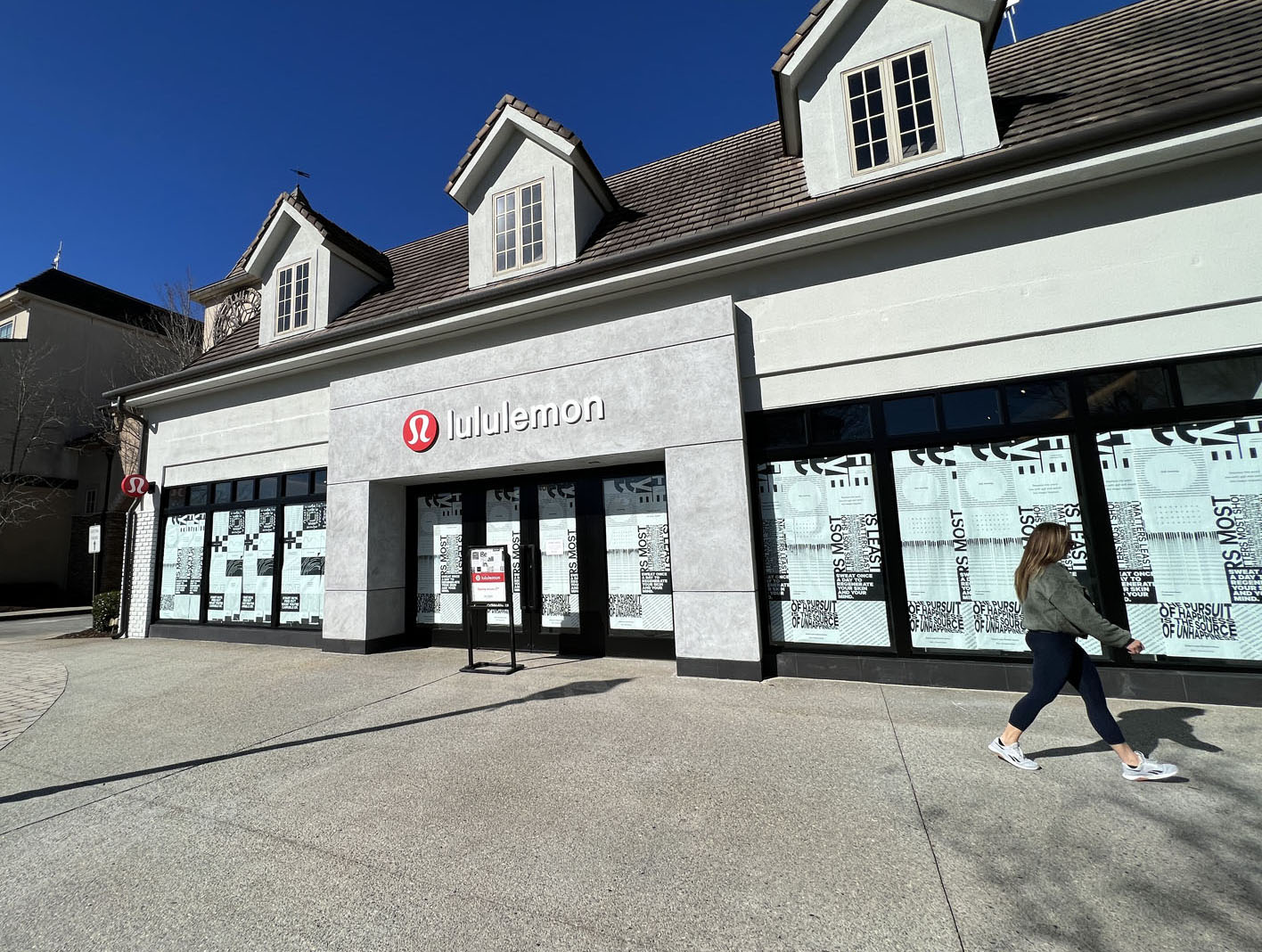 Grand Opening events will be held January 27 and 28.
The athletic wear and lifestyle apparel store lululemon has transitioned from a pop up to a permanent shop at The Forum. In celebration, there will be a grand opening party with special activities throughout the weekend of January 27-28.
On Friday, January 27, the first 25 guests to make a purchase will receive an exclusive swag bag, including a lululemon water bottle and cards for complimentary personal fitting appointments.
On Saturday, January 28, a pop-up coffee truck will be parked under the Clock Tower from 10 a.m. to 2 p.m. for guests to grab a complimentary beverage. Shoppers can enjoy live DJ entertainment while browsing the new store from 12 noon to 4 p.m.
Complimentary branded cookies will be available to guests all weekend long, while supplies last.
Located next to the Clock Tower at The Forum, lululemon is open Monday-Saturday, 10 a.m.-9 p.m. and Sunday, 12 noon-6 p.m.