Atlanta Sci-Fi Film Festival Comes to Peachtree Corners for Its Highly Anticipated Return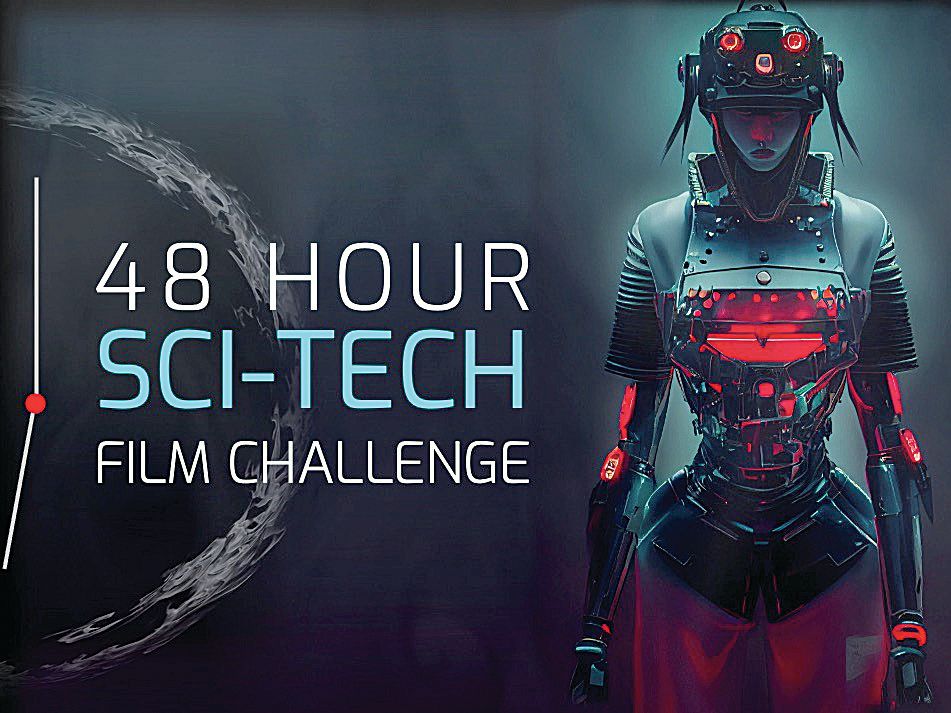 The 2023 Atlanta Sci-Fi Film Festival (ASCIFFF), presented by The City of Peachtree Corners, has announced its highly anticipated return and lineup of events. This cinematic adventure will take place at CMX CinèBistro from October 6 to 8, setting the stage for an epic three-day journey in the heart of Peachtree Corners Town Center.
While enjoying the festival's lineup in CMX CineBistro, and live entertainment on the Town Green's outdoor stage, attendees can explore Peachtree Corners Town Center, the city's downtown area with more than 15 restaurants and a variety of shops.
"We are thrilled to launch the return of the Atlanta Sci-fi Film Festival in Peachtree Corners Town Center," said festival founder and director Amanda Ray. "It's the perfect location for our festival, offering a unique compact venue layout allowing attendees to navigate the festival easily and quickly on foot, minimizing the need for transportation. It's a diverse, vibrant, innovative town, and as the nation's #1 Smart City, it complements the festival's futuristic and technology themes. It's a great partnership with the City of Peachtree Corners and we can't wait to welcome the community, sci-fi enthusiasts, filmmakers and industry professionals to this exciting event!"
The festival showcases an array of established and emerging visionary artists from diverse backgrounds. This year's festival will feature the best sci-fi films created by Georgia's very own talented filmmakers as well as artists from all over the world. Sci-fi creatives will go head-to-head competing for cash and prizes in the following categories: General Live Action, Animated Sci-fi and Afrofuturism.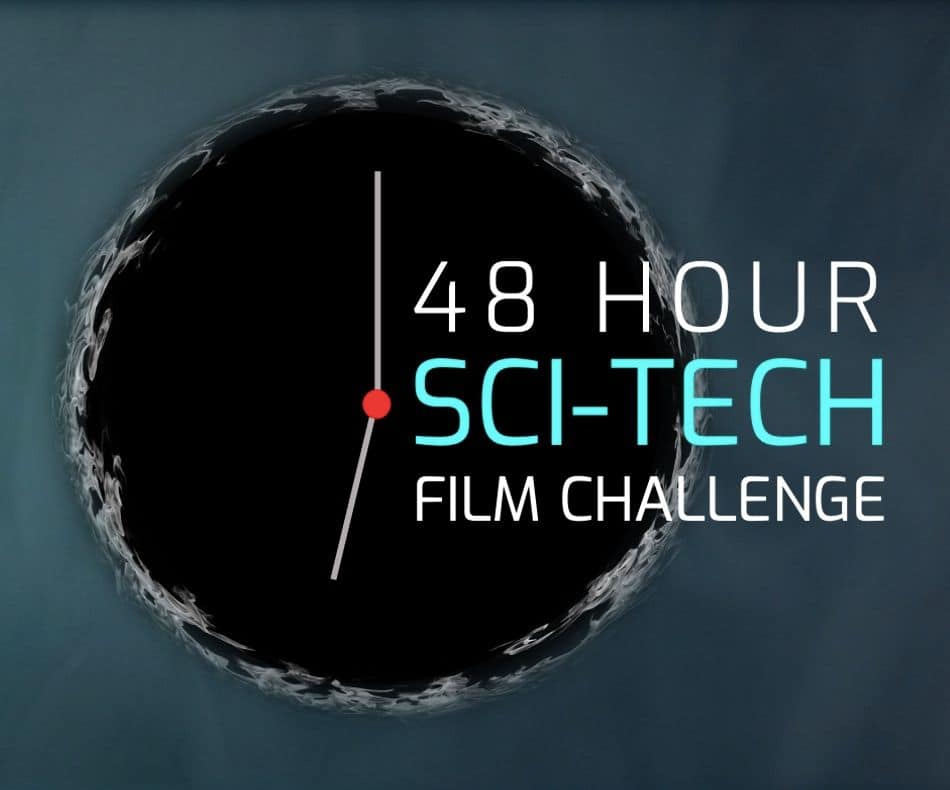 Festival programs
There will be several fun and interesting programs held at the festival.
48-Hour Sci-Tech Film Challenge: Sit front and center as the festival unveils the finalists from its first 48-Hour Sci-Tech Film Challenge, where filmmakers, armed with just 48 hours, race against time to craft short films the weekend of August 25 to 27. In a thrilling twist, artificial intelligence remains off-limits, unleashing the raw power of human ingenuity. Sponsored by OVHcloud, a Global Cloud Infrastructure Provider, this unique 48-hour film competition allows filmmakers to integrate current and new innovative technology as a required element into an original short sci-fi film and compete for $5,000 in cash and title of "Best 48-Hour Sci-Tech Film of the Year"! To participate in the Challenge, visit atlantascififilmfestival.com/48-hr-sci-tech.
The Space Race: This year's feature program is an exclusive advance screening of National Geographic's captivating documentary, "The Space Race." This inspiring film explores the experiences of the first Black astronauts combining decades of archive film and interviews in a reflective illumination on the burden of breaking barriers. The film was directed by Diego Hurtado de Mendoza, Lisa Cortés and produced by Keero Birla. It stars Guion Bluford, Ed Dwight Jr., Charles Bolden and Leland Melvin.
Encore Screenings of 2021 Winners: As a result of remaining COVID concerns, films from the 2021 festival were virtual. Due to overwhelming demand, there will be an encore presentation of the 2021 winning films: "Heartland" by Jahmil Eady; "The Gazer" by Spencer Drees and Eleni Rivera; and "Kaiju Decode" by Tetsuya Yamada.
Panel Discussion — The World of Movie Poster Design: Panelists include Brian Farris with Gravillis Inc, Blake Armstrong and Mary Cox with BLT Communications. As three of the most talented art directors in the industry, they will lead an in-depth discussion on movie poster design. They will share their process of creating eye-catching key artwork, discuss how technology is having an impact on the industry and give tips on how indie filmmakers can create stunning key artwork for their films.
Panel Discussion — A.I. – A Tool for Us, or Instead of Us!: An interesting and necessary discussion on the future impact of A.I. is currently taking place, not just in the film industry, but the entire arts and entertainment industry. Panelists will include Darion D'Anjou, Film Writer, Director and VFX Artist; and Keith Kaseman, designer, advanced production strategist and architectural educator.
Outdoor Components: Taking place on the Town Green outdoor stage will be a combination of family-friendly films and live music performances.
More festival info
The Atlanta Sci-Fi Film Festival, presented by the Multicultural Sci-Fi Organization (MSCFO), provides screens for the finest independent science fiction films locally and internationally, increases cultural diversity in the genre and inspires the local sci-fi community by cultivating engaging art. Creating independent sci-fi films is becoming easier with today's rapid-paced technological development.
ASCIFFF nurtures new talent and supports concepts that are not often presented in mainstream media or studio films. The festival was founded in 2015 with the goal of fostering rich science-fiction storytelling and challenging perceptions of the intersection between technology and art. The 2023 Atlanta Sci-fi Film Festival is presented by The City of Peachtree Corners and with the support of partners CMX CineBistro, OVHcloud and Explore Gwinnett.
Through screenings, valuable panel discussions and networking opportunities, the Atlanta Sci-fi Film Festival seeks to propel the future of science fiction filmmaking.
To stay updated on the latest news and announcements regarding the Atlanta Sci-fi Film Festival, follow their website, ASCIFFF.com, or follow them on their social media channels on Facebook @ASCIFFF and Instagram @atlantasci_fifilmfestival. 

The Peachtree Corners Festival Gears Up for Another Great Year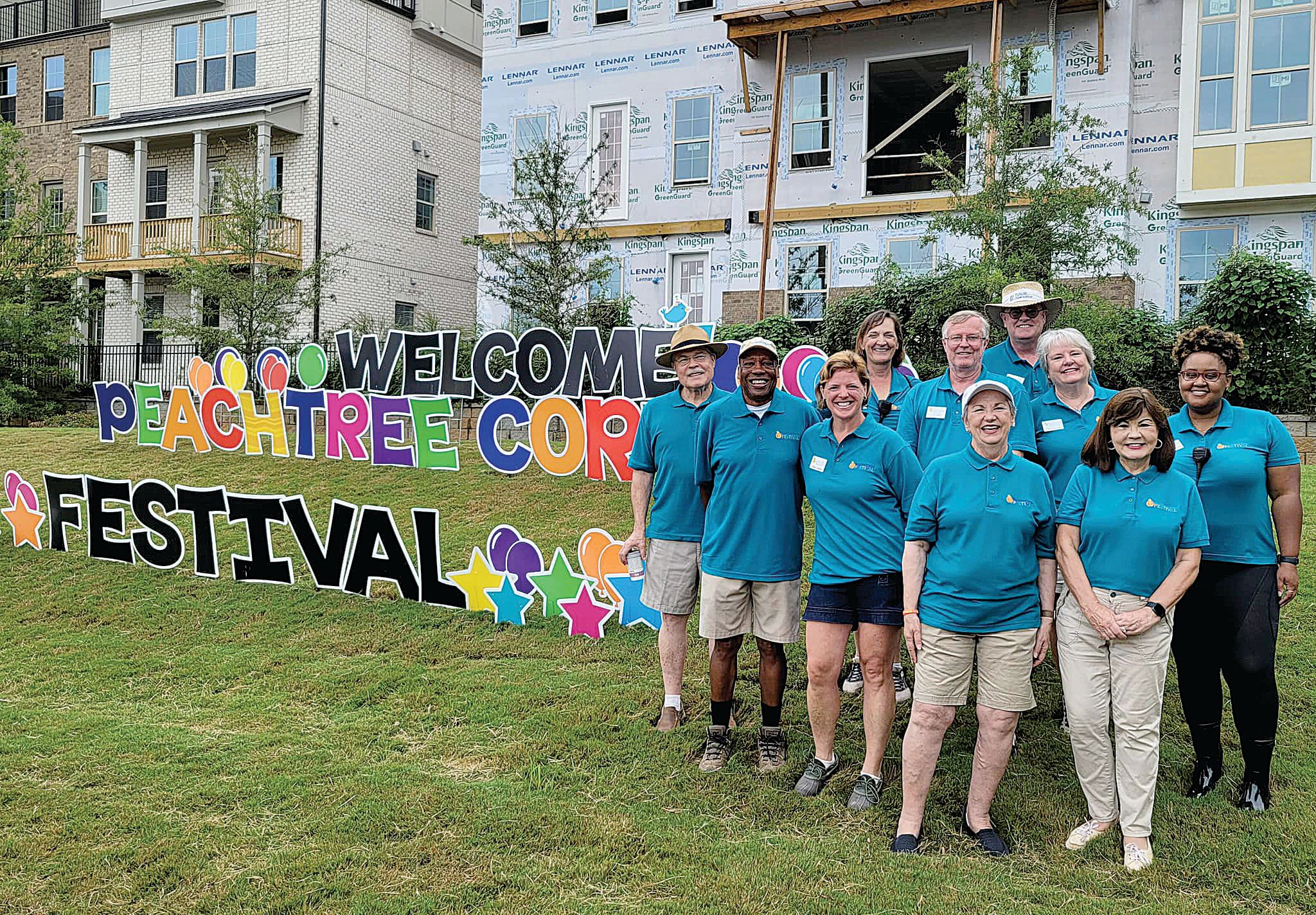 The Peachtree Corners Festival is no doubt one of the greatest traditions in the city of Peachtree Corners because of its continual improvement and growth year after year. Filled with music, food, arts and crafts — and much more — the family-friendly festival continues to be a symbol and trademark of our community's excellence.
Located in and around the Town Center, the Peachtree Corners Festival will be hosted on September 22 through 24, with times on Friday, 7:30 to 10:30 p.m.; Saturday, 10 a.m. to 6 p.m.; and Sunday, 12 to 5:00 p.m.
As the festival celebrates its 12th year of continuation, Peachtree Corners Festival brings something new to the table this year. With the recent passing of long-time Peachtree Corners resident, First Lady of Peachtree Corners and Peachtree Corners Festival Vice President Debbie Mason, the festival plans to commemorate Mason this year and the legacy she not only left with the festival but with the community.
Dave Huffman, Peachtree Corners Festival President, has been heavily involved in the festival for over a decade and worked closely with Mason for many years. To bring light to the lasting impact Mason left on the city of Peachtree Corners, the organizing committee of the festival has many plans in store for the upcoming weekend.
Celebrating Debbie Mason
Huffman shared that the professed theme of this year's festival is "Celebrating the Life and Legacy of Debbie Mason."
"Normally we don't have a theme to our festival, but this year is special," said Huffman. "In addition to all of her many activities and contributions to our community, Debbie was a co-founder of the festival and its Vice-President until her death from cancer earlier this year."
Within the festival, to celebrate Mason's legacy during the festival kickoff, there will be a tribute to Mason in the opening speech, the festival t-shirts will have Mason mentioned on them, and on the festival booths, there will be mention of Mason, too.
Even before the festival, Peachtree Corners Festival worked to install the Debbie Mason Drama Scholarship at Norcross High School (NHS) to celebrate Mason's love for the NHS drama department.
Aside from these meaningful attributions, the Peachtree Corners Festival has many other plans in store to make this year special.
Foremost, with the festival set to take place in the middle of September rather than mid-summer, the cooled weather will surely create an enjoyable setting for the festival. Huffman and his team also have worked to improve the festival and its dynamics for this year's event.
"Each year we try to improve a little bit on the previous year," said Huffman. "I know people — organizers like myself — will always say, 'Oh this is going to be the greatest festival we've ever had.' But when we do a process like that, that's actually true because each festival, we try to improve on it a little bit, take our lessons learned."
"We've got more arts and crafts booths than we've ever had, and the music is always a plus," Huffman continued. "We're one of the few festivals in this area that pays our bands. So, we do get, I think, a higher quality of band. Our car show is always fun, and I think that's something that makes our festival stand out, I believe, from some of the other ones in the area."
Music
Becky Lyon, Entertainment Coordinator, and Huffman have worked to create three nights full of unforgettable entertainment.
On Friday night, two show-stopping bands will take the stage. At 7:30 p.m., a Peter Frampton tribute band, Tommy Lee Thompson and the Network will get the evening off to a rocking start.
Following the opening, headliner Back N Black, an AC/DC tribute band, will start around 8:30 p.m. Performing top AC/DC hits such as "Highway to Hell," "Thunderstruck" and "You Shook Me All Night," the band will keep the energy high on the Town Green all night.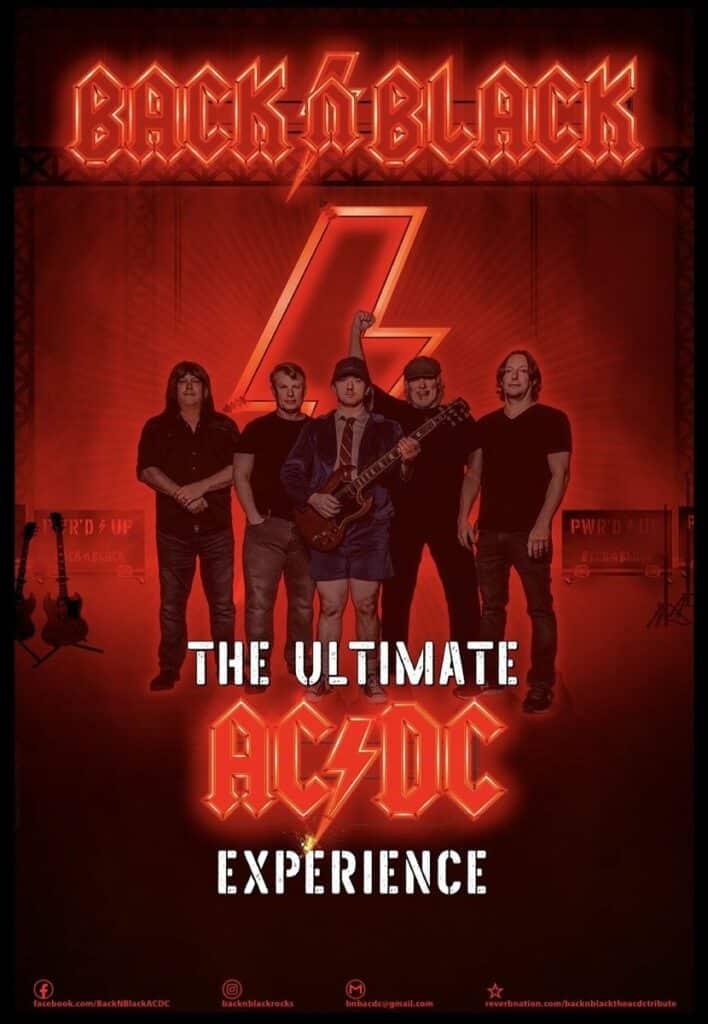 The musical lineups for Saturday and Sunday are still being firmed up at press time, but Huffman did share some of the bands that are scheduled to appear. The list includes Bulletproof, Casual Cadenza, The New Bridge Band and Sonic Alley.
The Whiskey Angels will also hit the stage, making their first-time appearance at the Peachtree Corners Festival.
Automobiles and more
Got a hot rod to show off? On both Saturday, September 23, and Sunday, September 24, Peachtree Corners Festival will be hosting both a Classic Car Show and an exhibition by Georgia's Concours d'Elegance.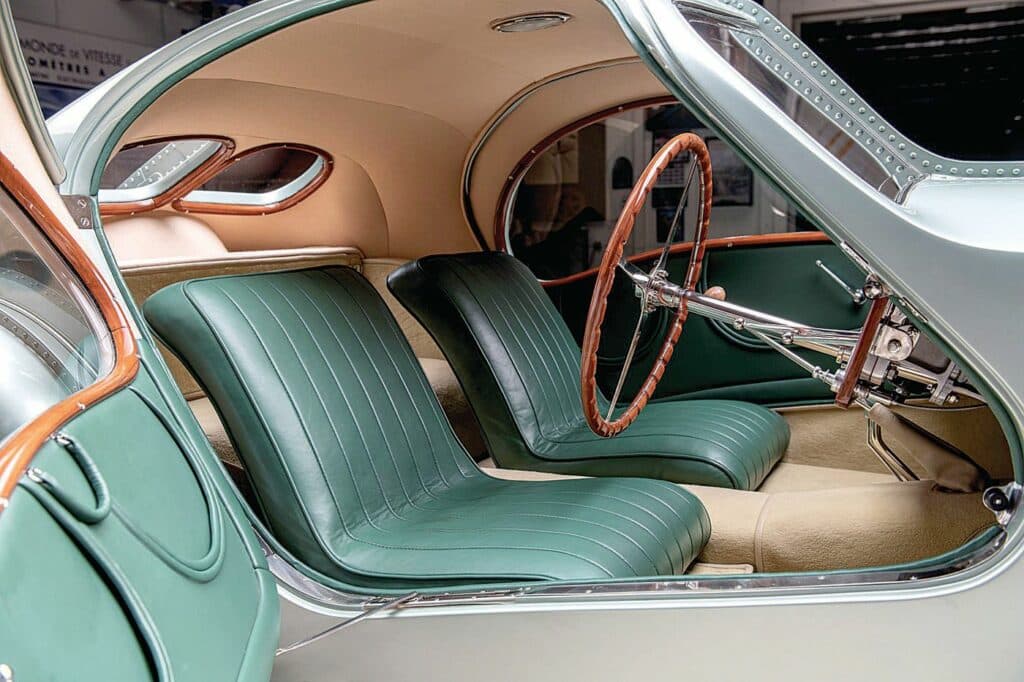 ---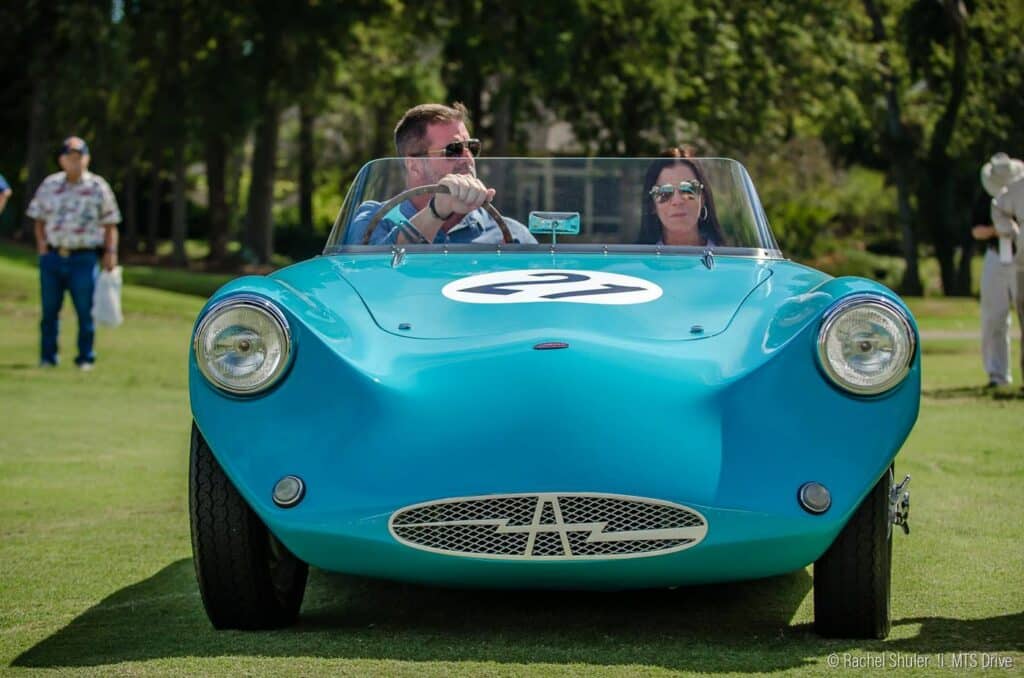 During the Classic Car Show, Saturday 10 a.m.-3 p.m., anyone who wishes to participate can enter their car or bike with a $15 registration fee. Make sure to bring your vehicles and cameras as this is surely an event all car show lovers will not want to miss.
Judges will scope out the fierce competition during the show and two top-class trophies will be given out to the top car and top bike entered.
And the fun doesn't end on Saturday.
On Sunday, from 12 to 4 p.m., Georgia's Concours d'Elegance will host an exhibition with cars on display. Admission is free to view many rare and luxurious vehicles. This invitation-only event will showcase luxury cars, ensuring an impressive line-up of classic cars.
Make sure to come out and see the collection of vintage and collectible cars that be showcased on Sunday afternoon. The cars on display aren't merely vehicles. Rather, they are pieces of art with eccentric history and aesthetic upkeep, making them quite a sight.
Arts, crafts and knick knacks
This year, the Arts & Crafts Row will be jam-packed with local artisans and businesses offering more unique products and crafts than ever before. Bring your family and friends to check out the one-of-a-kind goods for sale. There surely will be something for everyone.
Rock My Zen: Started back in 2013, these Reiki-infused bracelets, necklaces, pendants and earrings have been made with crystal combinations to help with stress, anxiety and depression relief, negative energy protection, love and abundance. Rock My Zen was born out of a love for crystals and their properties. Visit the website at rockmyzen.com.
Seatree Studio: These handcrafted ornaments are both beautiful and eco-friendly. Through Seatree Studio, what once was an ordinary can is turned into a vibrant and whimsical ornament. All ornaments are hand-painted to perfection and take on curious shapes of nature. View the collection at seatree.studio.
Akayati Craft: Founded over 20 years ago in Ghana by brothers Joseph and Kwesi Akayati, Akayati Craft brings Ghana tradition to the U.S. with their famous Bolga baskets and other authentic African crafts. Purchasing products from Akayati Craft helps pay for educational fees for children and keeps this cultural craft alive. Check out akayaticraft.com to see their crafts.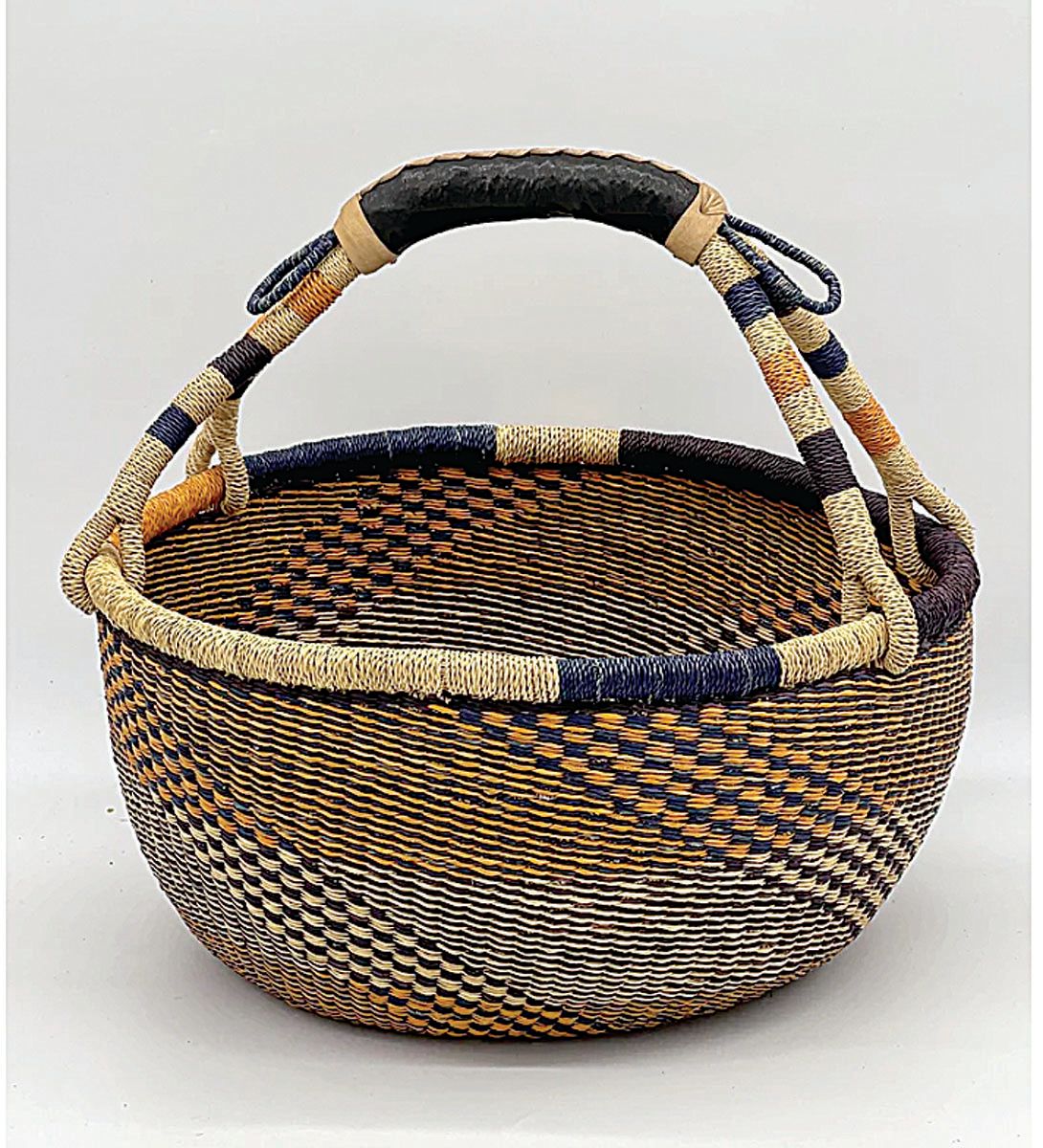 Alchemy Deodorant: Support a local Duluth-based natural deodorant small business this year by stopping by Alchemy Deodorant. This small business has an emphasis on being a plastic-free, vegan and budget-friendly business, while still having exclusive and powerful scents to offer. Visit the shop at alchemydeodorant.com.
Almash Pieces: If you are looking for fashionable yet life-enriching pieces of jewelry, Almash Pieces is surely a place to visit. Offering distinctive bracelets, earrings, necklaces and rings, this small business crafts its pieces with love and good energy. Check out the shop at almashpieces.com.
Emmerse: Want relaxation in a jar? Visit Emmerse's stand this year to enjoy artisan-crafted products such as candles, bar soaps, body butters and lip balms. Any of Emmerse's products are sure to create the perfect spa night. Find more at getemmersed.com.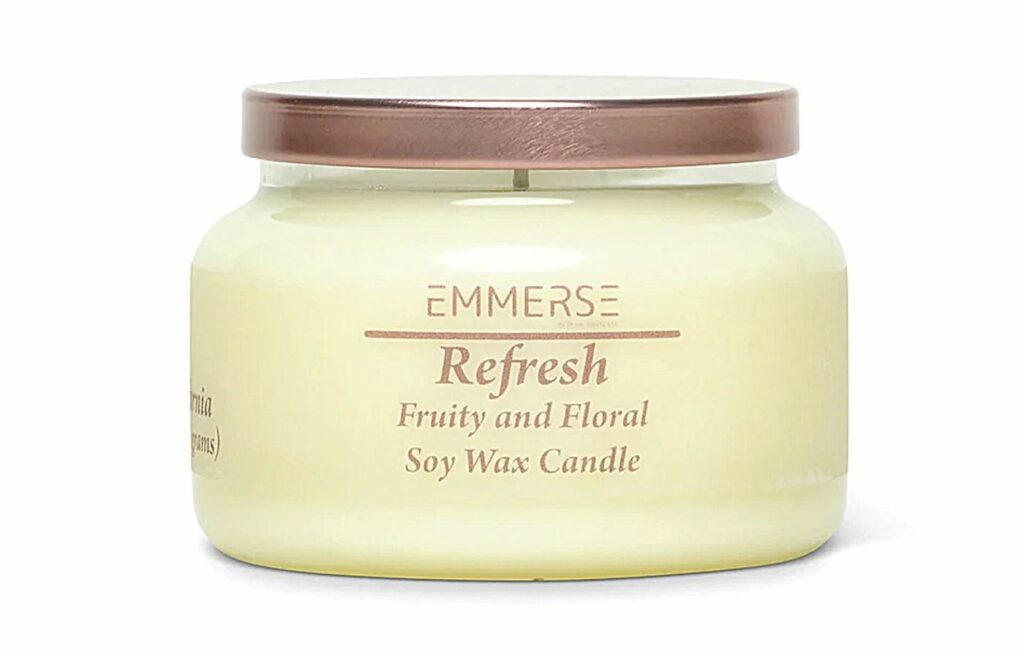 Melty Way Studio: This local small business crafts exceptional and mystical candles which take on many different shapes. Melty Way Studio crafts candles in shapes such as succulents, teddy bears, desserts and so much more. Visit etsy.com/Shop/Firstbreathshop for more information.
My Little World: Based out of Duluth, My Little World Plant & Flowers is a family-owned business that sells live plants, colorful flowers and allows customers to create their own terrariums. Explore the shop at mylittleworldplantsflowers.com.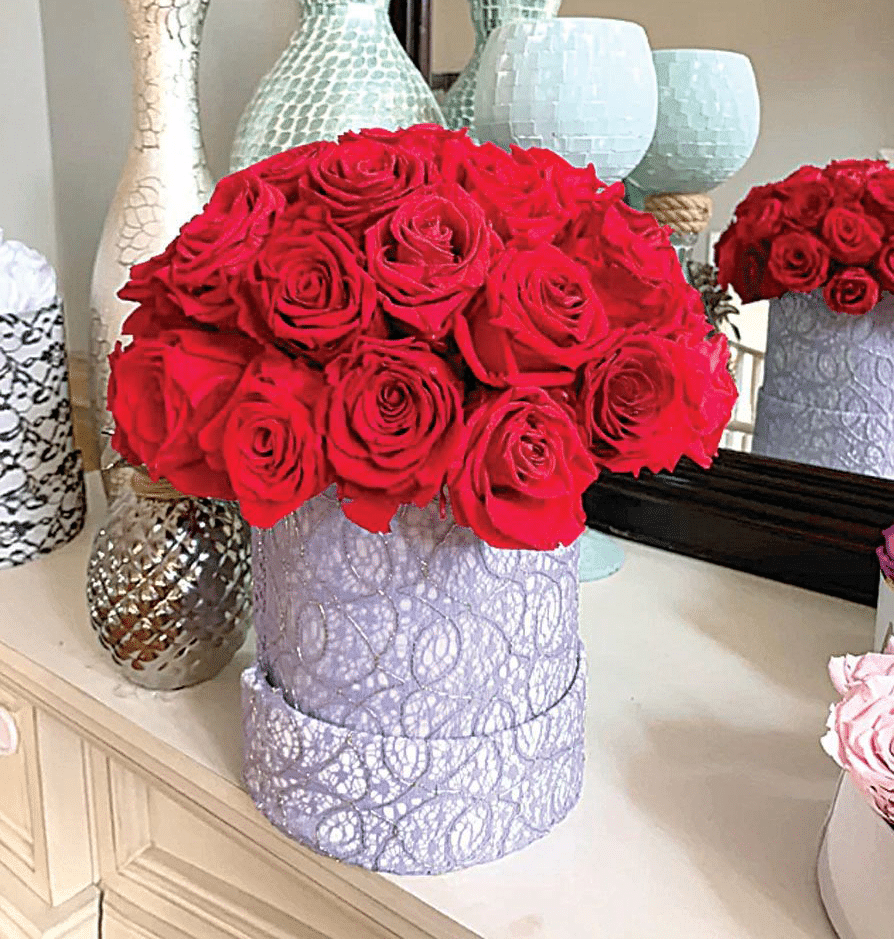 Peace Love Soul: Founder Joy turned puzzles into a gateway for peace in 2021 among turmoil. Peace Love Soul is a puzzle shop that strives to illustrate and convey diversity, culture and unity by celebrating women artists of color. To view more, visit piecelovesoul.com.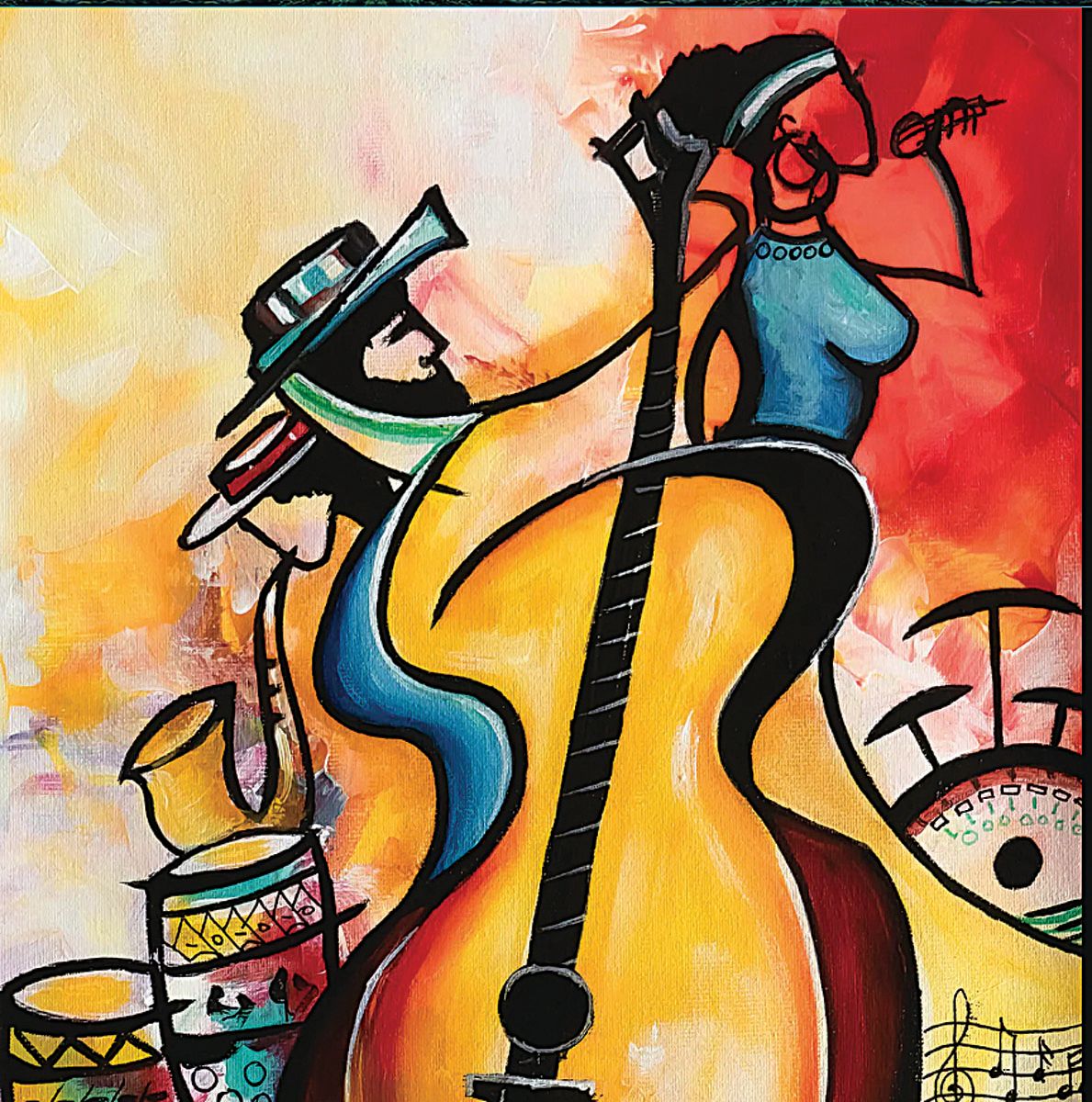 Rainy Day Studio: Allie Benoit is the artist who creates the pieces at Rainy Day Studio. Benoit crafts ceramic home décor, dinnerware, drinkware and sculptures, among other things. The art Benoit creates helps soothe her soul and bring light into darkness. Check out rainydaystudiollc.com for more details.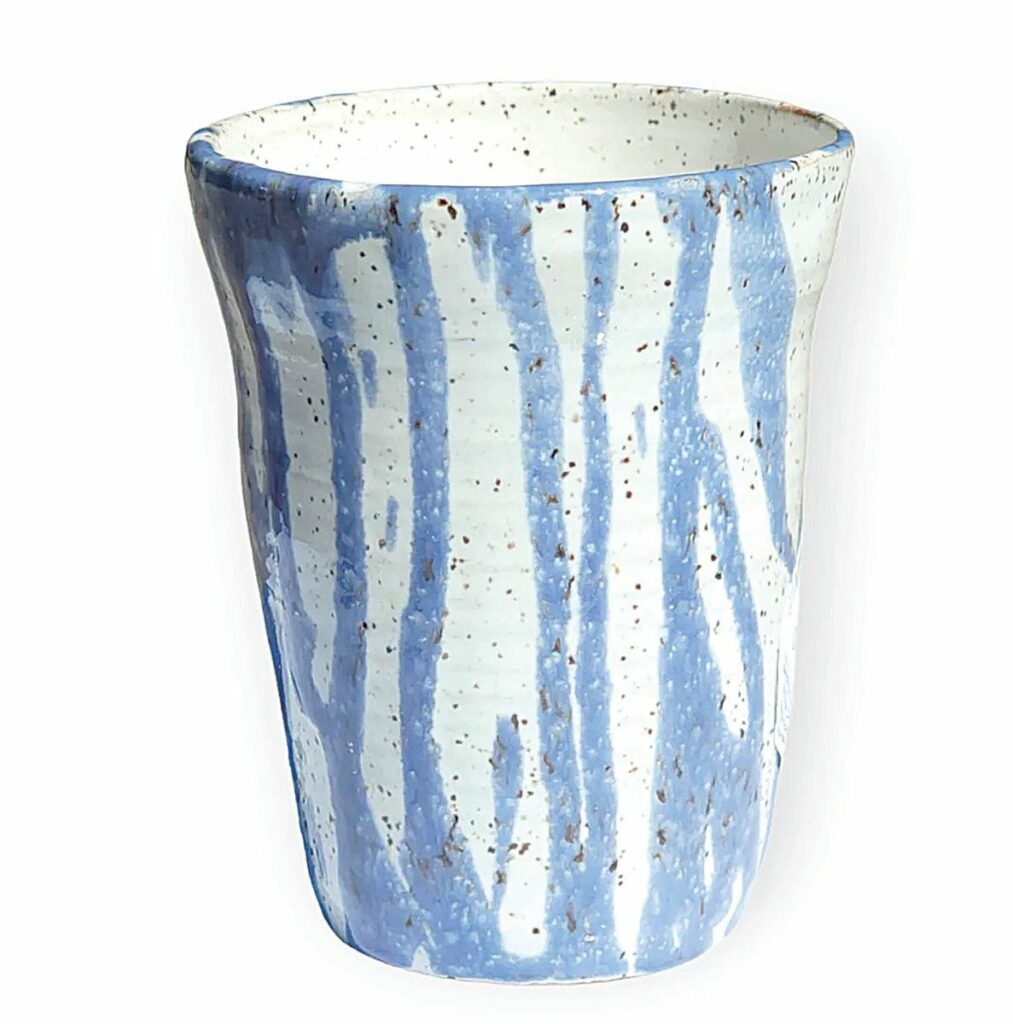 Rhapsody Handcrafted: Based right around the corner in Norcross, Rhapsody Handcrafted is a small business that centers its crafts around music and travel. Rhapsody Handcrafted sells earrings, car fresheners, aromatic candles and much more. Visit rhapsodyhandcrafted.com for more information.
Food and beverage vendors
Looking for a little bit of everything to taste? This year, the Peachtree Corners Festival will have five food trucks and 12 food booths and carts, allowing visitors to enjoy many different cuisines and tastes all in one place.
Just among the food trucks, there is something for everyone, whether it be sweet, like Kona Ice, or savory, such as Chew on Chuan, a Latino-Asian fusion food truck. Visit their Facebook page at chewonchuan.
Additionally, among other options, PONKO Chicken will be present with their award-winning Japanese-American chicken. View their food selections at ponkochicken.com.
However, the flavor-filled fun does not stop with the food trucks. On the savory side, anyone can experience remarkable BBQ at the Moe's Original BBQ food booth which will offer pork, chicken sandwiches and delicious bowls. View their website at moesoriginalbbq.com.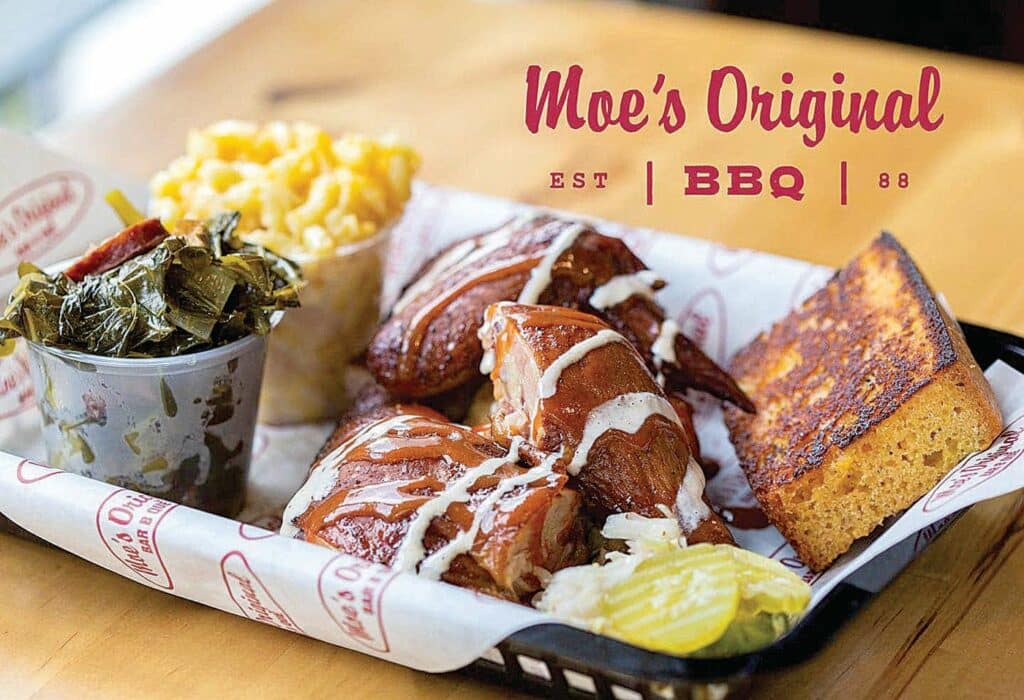 If BBQ isn't your desire, check out some incredible Greek bites at Gyro Chef Mediterranean. This food booth will serve authentic Greek and Mediterranean cuisine along with their specialty gyros. Check out their selection on their Instagram @gyrochefatlanta.
However, if savory is not up your alley, there are plenty of sweet treats on offer at the Peachtree Corners Festival. Look out for Jeremiah's Italian Ice in its distinctive booth, where you can grab a tasty and authentic treat of Italian ice. Visit their website at jeremiahsice.com.
Last, but surely not least, for a nostalgic and sugary indulgence, stop by Yummi Kotton, a food booth with a rare take on cotton candy. Yummi Kotton serves distinctively flavored cotton candy, such as blue raspberry and birthday cake, among their selections. Make sure to learn more at yummikotton.com.
Request for volunteers
Want to lend a helping hand for this year's festival? Volunteering to help run the Peachtree Corners Festival is a great way to get some service hours completed, give back to your local community or even spend an afternoon.
The Peachtree Corners Festival is always run by amazing volunteers and the festival needs volunteers this year. With so many different opportunities to volunteer at the event, there will be no problem finding a way to have a great time while also giving back.
Volunteers must either be aged 18 or older or have parental permission to serve. Additionally, all volunteers will receive t-shirts to celebrate the event. Sign up to volunteer at peachtreecornersfestival.com.
Sponsors
Sponsors continue to be the driving force behind making Peachtree Corners Festival happen year after year. There are not enough words to express the gratitude the festival and community feels toward those who continue to support the Peachtree Corners Festival.
This year's sponsors can be found under the Sponsor tab of peachtreecornersfestival.com. Clicking a sponsor's logo will redirect you to their website for more information.
The City of Peachtree Corners is the 2023 Title sponsor, and Peachtree Corners Magazine continues to be a silver sponsor.

Peachtree Corners Moves Forward to Phase Two of the Town Green Playground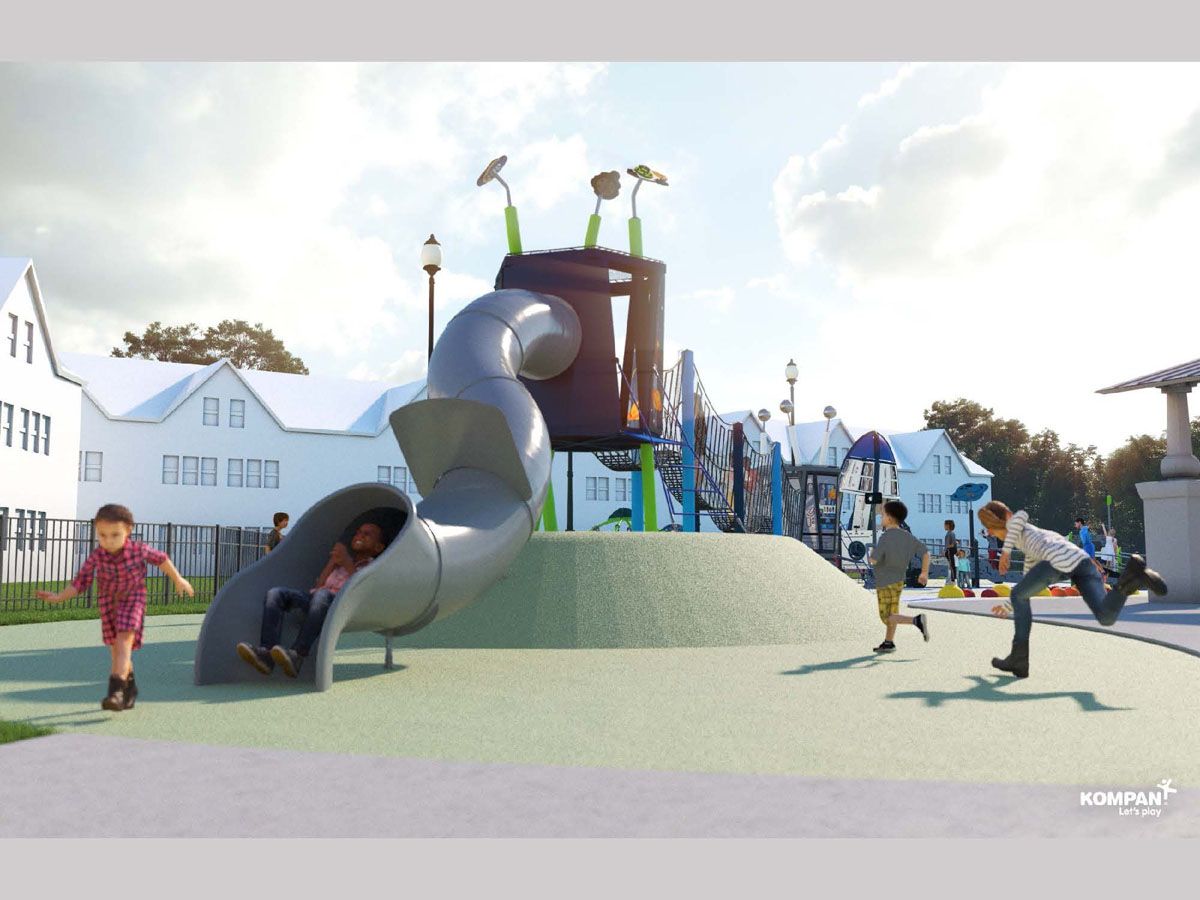 After achieving great success throughout the years in creating a communal space for Peachtree Corners through the Town Green and its fitness trail and playground, the City of Peachtree Corners is moving forward with Phase Two of its playground plans.
The city began constructing the Fitness Trail in 2020 upon realizing a need for amenities in the space created at the Town Green. There was an outstanding positive response from the community, prompting the city to build the first part of its playground.
However, planners knew there would eventually be a demand for a smaller playground for kids who were too young for the main playground.
Now, with confidence, the city is pushing forwards to install Phase Two of their playground plan, specifically for kids aged two to five years old. This playground will be placed where the current hill and its associated slide stand, along with the area that currently has two pieces of climbing equipment, near Playa Bowls.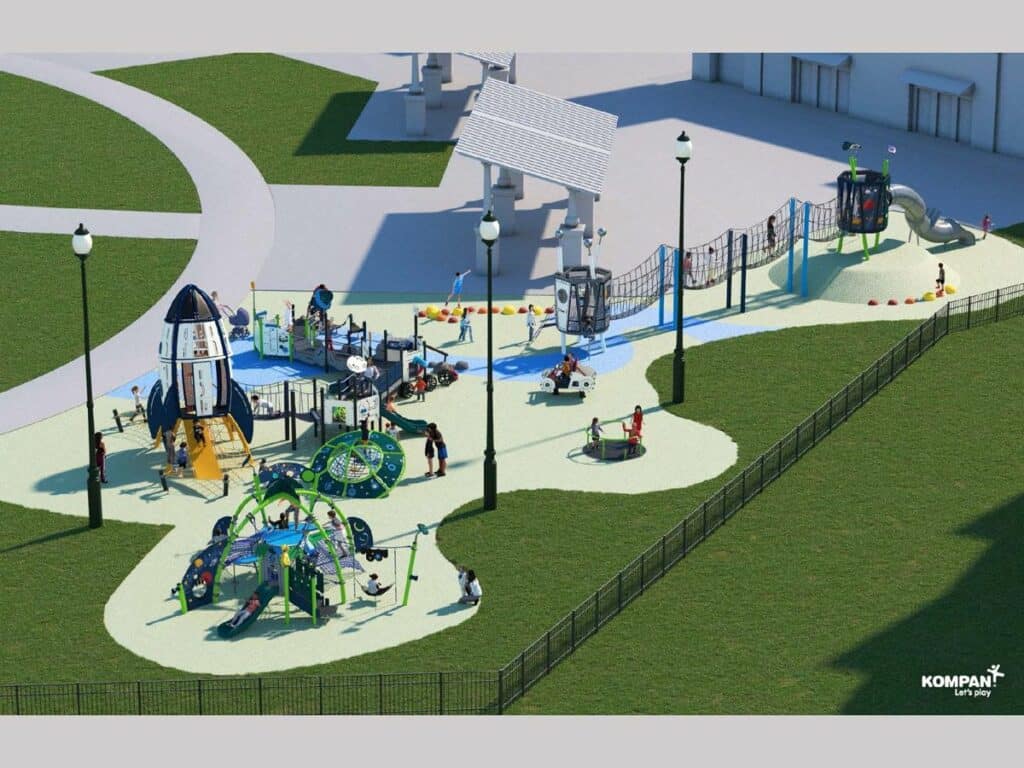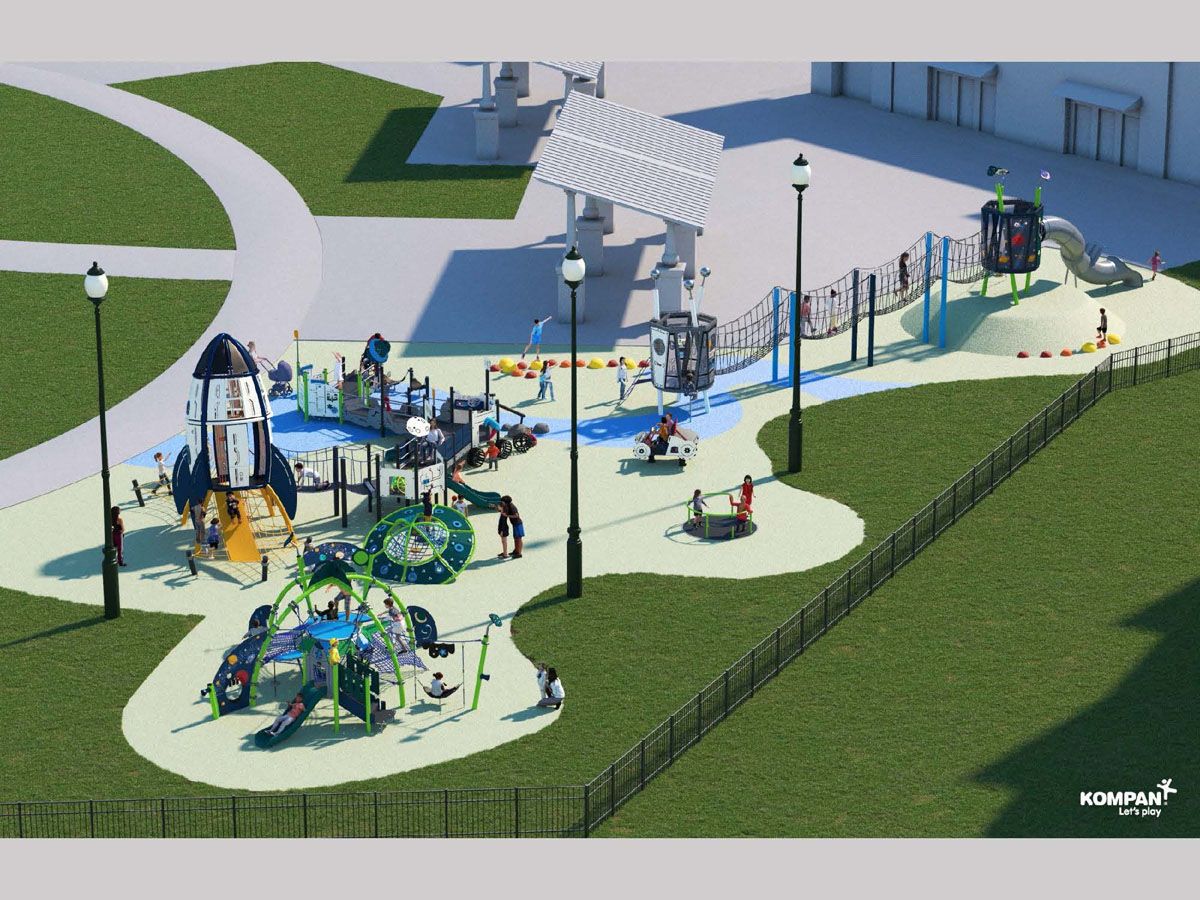 Construction on the project will begin in early December and is scheduled to finish by the first summer concert in May of the upcoming year. During construction, the hill and slide will be removed. The city is working on donating one of the pieces of climbing equipment to Peachtree Elementary School.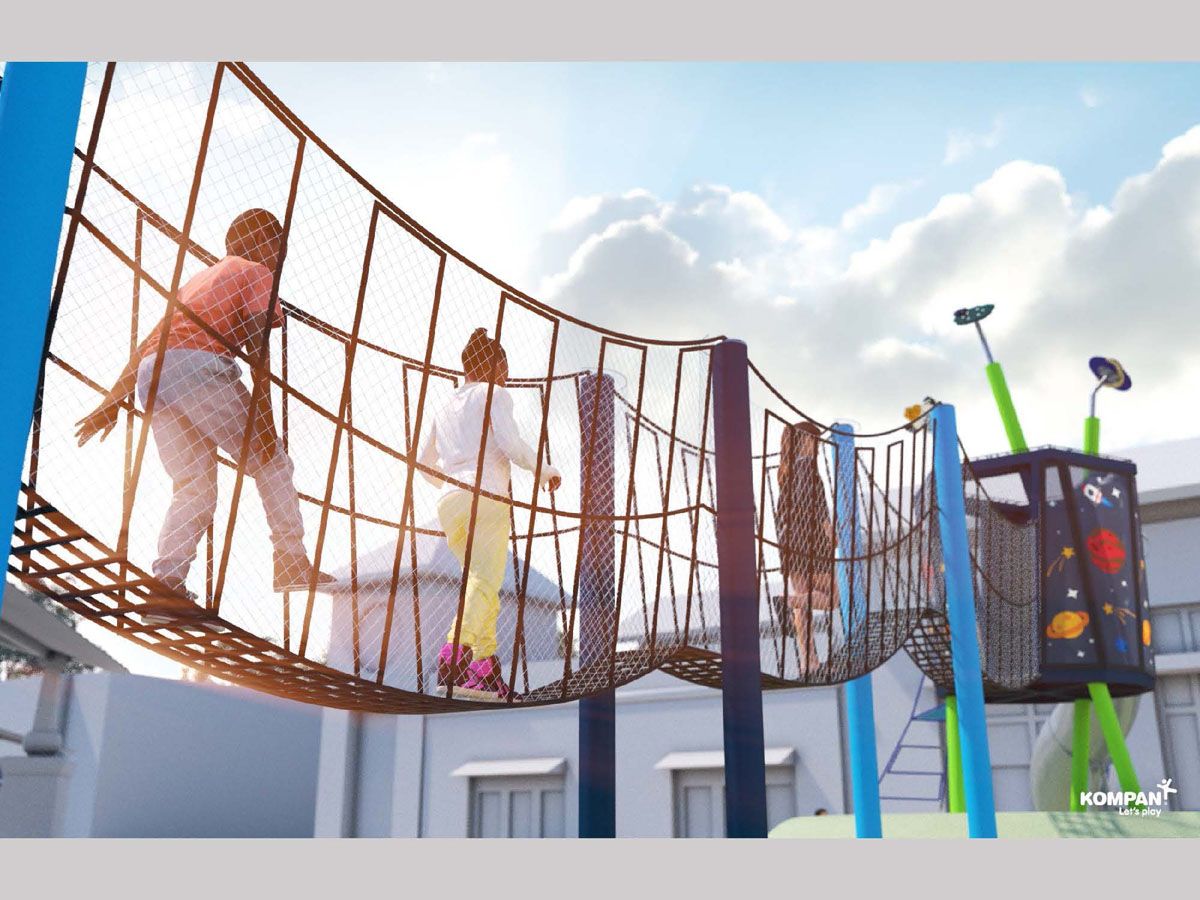 Intentionality in design
The new stunning playground will feature low-to-the-ground pieces of equipment that will take on a whimsical outer-space theming. Additionally, the playground will have wheelchair-accessible sections with ramps to wheel on and off certain pieces of equipment.
Careful consideration went into the designing and rendering of the playground. Public Works Director Greg Ramsey shared that the team behind this project wanted the theming of this phase to be lasting and interesting for many years to come.
"We have seen NASA exploring the idea of returning to the moon and perhaps traveling to Mars one day," said Ramsey. "So, we developed the idea to make our new playground a place where younger children can explore space travel and space transportation structures in their own imaginative ways."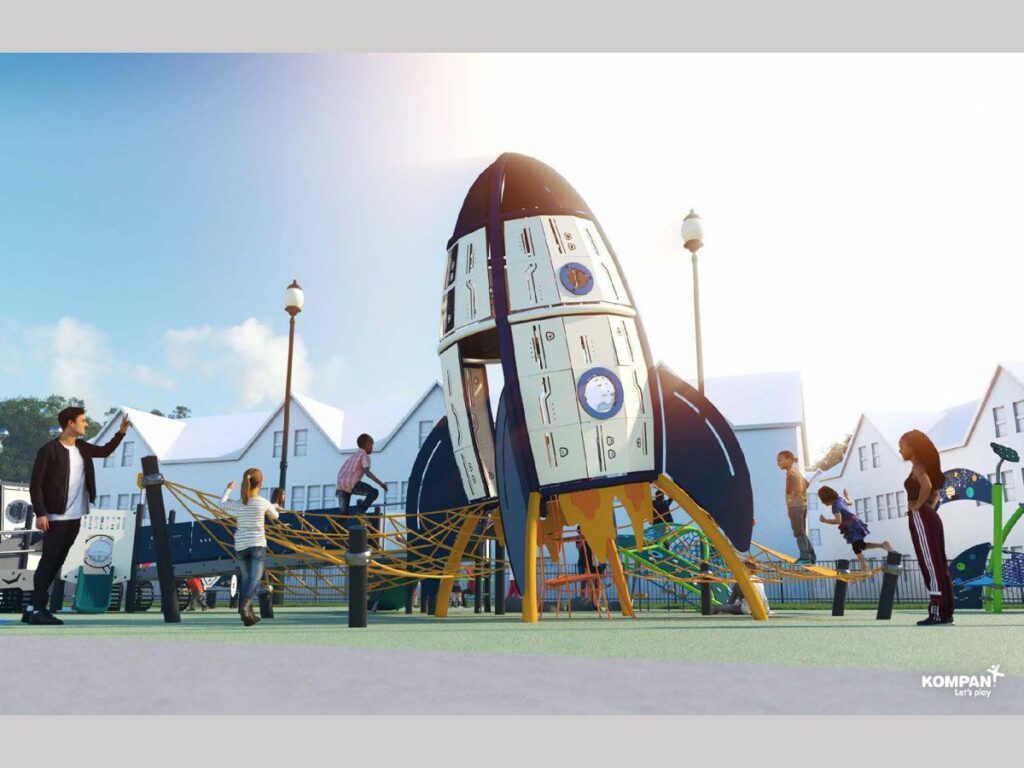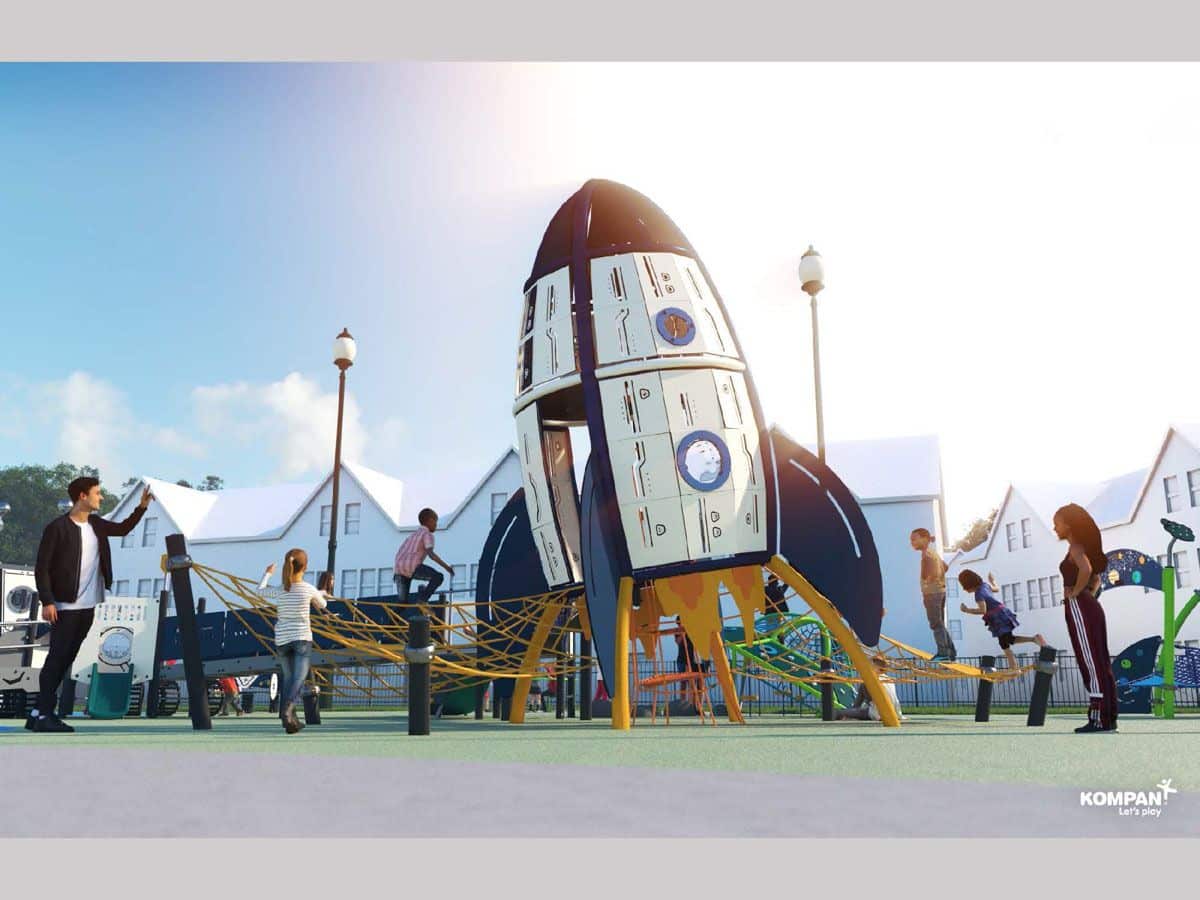 To keep with the theme of space exploration, some of the creative structures the team plans to include are several imaginative play stations with many moving dials, buttons and movable pieces designed to help grow children's imaginations and stimulate sensory-challenged children.
"We will also have several areas for climbing, and those climbing areas will be connected to a rocket ship that will be lifting off, a UFO that has landed nearby, a moon rover vehicle and a space car," said Ramsey.
"We will have a couple of slides coming out of the space vehicles and space structures," he added. "Outside of those, we will have space rocks for climbing or jumping, bridges connecting several of the structures and an ADA compliant carrousel that will be flush to the surrounding surface."

2nd Annual Peachtree Corners Decathlon Registration Open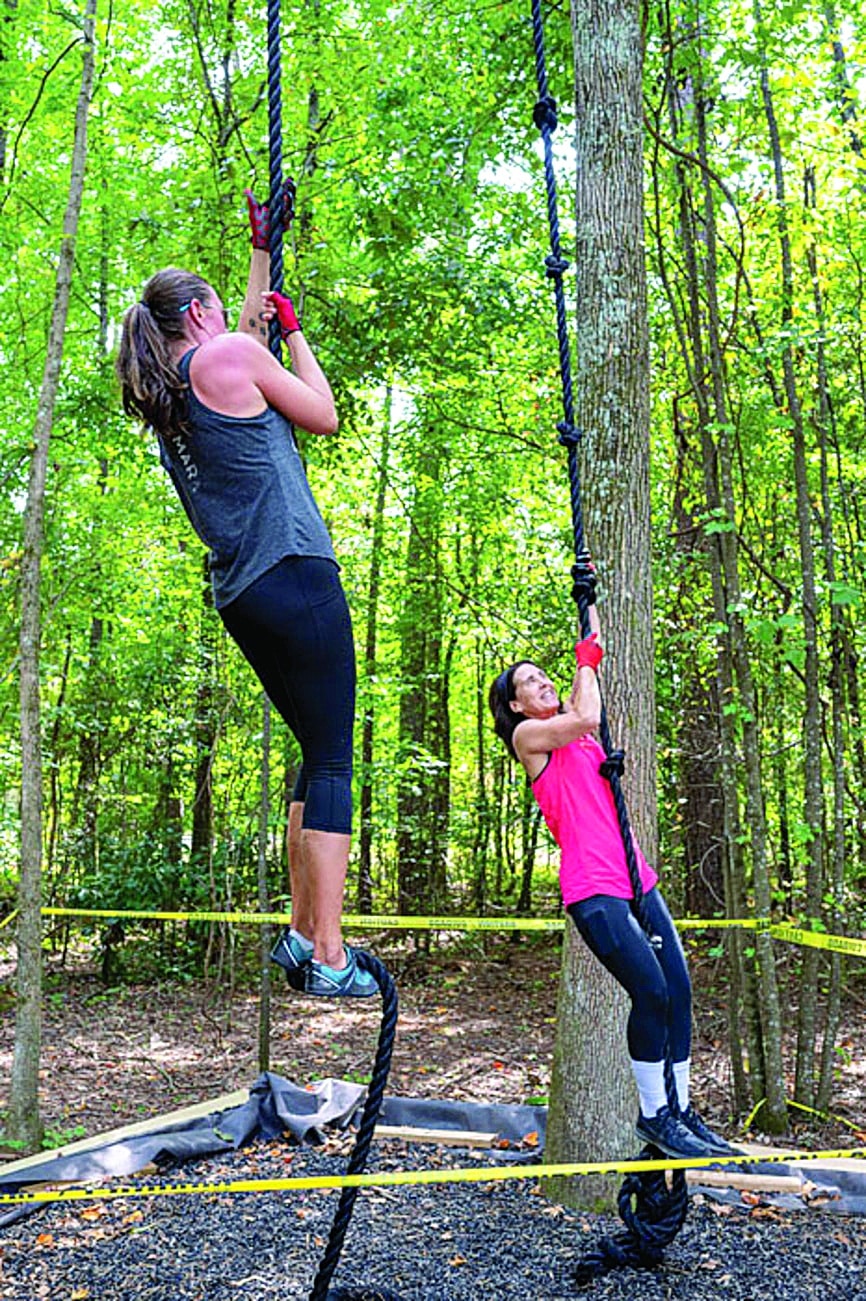 Register now for the decathlon on Saturday, October 29
peachtreecornersga.gov/265/PTC-Decathlon-2022
Email Alex Wright at awright@peachtreecornersga.gov with questions.
Registration fee is $20 and includes t-shirt.
Men and women ages 18+ are invited to register for the second annual Peachtree Corners Decathlon to be held on the Town Green Path to Fitness. Sixty participants will compete in 10 events, including wall climb, sandbag carry, rope climb and run. Awards will be presented in several categories.