Gwinnett Animal Welfare Celebrates Adopt-A-Dog Month with FREE ADOPTIONS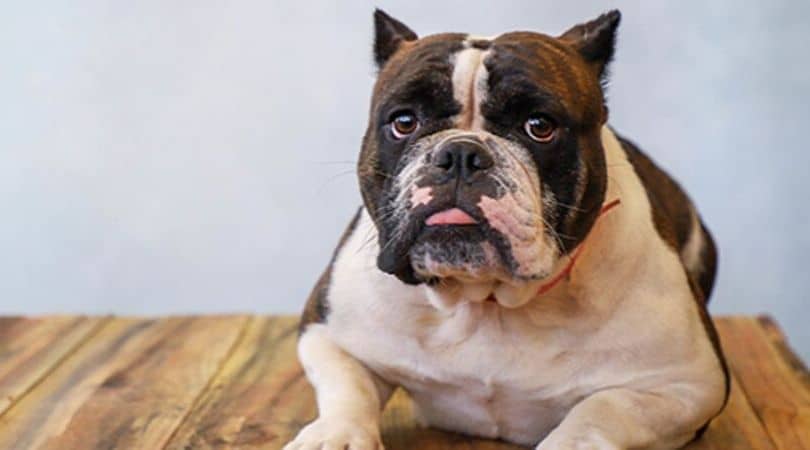 In honor of Adopt-A-Dog Month, Gwinnett Animal Welfare is waiving adoption fees on dogs and cats throughout October for adopters who come to the shelter representing their favorite team.
"This month, you can add a new player to your home team from among the many loyal and lovable dogs and cats that are surrendered to the shelter every day," said Alan Davis, Animal Welfare and Enforcement Division Director. "Whether you are looking for a dog that achieves maximum speed chasing those long drives into right field, or a cat that prefers to spend Sunday afternoons on the couch watching the game with the family, we can help you find the perfect armchair quarterback, retriever or receiver."
Gwinnett Animal Welfare works year-round to promote adoptions and enhance the bond that people share with their companion animals. Each year during Adopt-A-Dog Month, Animal Welfare provides adopters with the tools and resources to continue fostering connections between people and pets.
All pets adopted at Gwinnett Animal Welfare have been vaccinated, neutered and microchipped, and are ready to join their new team. Dogs that have tested heartworm positive will be treated before going home. The standard adoption fee is $45 for dogs and puppies and $30 for cats and kittens.
Gwinnett Animal Welfare is located at 884 Winder Highway in Lawrenceville. For more information, including available pets, adoption specials and events, follow us @GwinnettAnimalShelter on Facebook or visit www.GwinnettAnimalWelfare.com.
Bark in the Park at Town Green, September 14th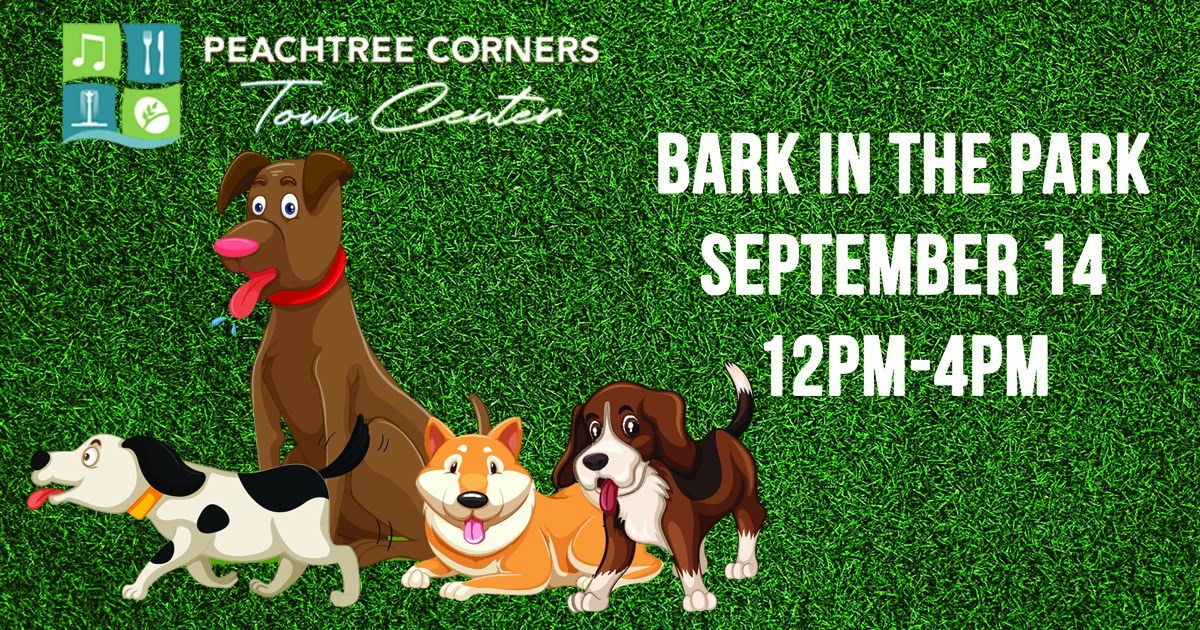 Pooches are taking over the Town Green at Bark in the Park! Dogs and their humans can enjoy this FREE event on Saturday, September 14th. Give your pooch the ultimate day in the park with bacon bubbles, ball pits, fur painting and more! Pinot's Palette will be giving demonstrations on their special paint your pet classes while Hollywood Feed will be supplying everyone with special treats. The pups can take a break and beat the heat with King of Pups!
The Fine Print
All pets must be kept on leash at all times during the event
Please be a responsible pet owner and clean up after your pet
Parking
Parking is available within the Town Center – 5200 Town Center Blvd.
Additional parking is available off Davinci Court off Peachtree Corners Circle (3720 Davinci Ct, 3715 Davinci Ct or 2745 Davinci Ct). You'll cross Peachtree Corners Circle and access the Town Green via a path – look for the signs!

IndePETdence Week at the Animal Shelter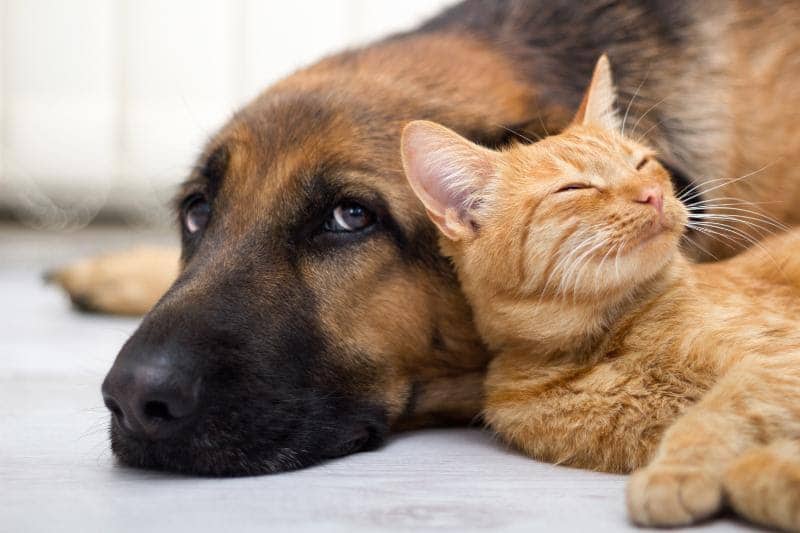 Celebrate our independence by adopting a new best friend! Adoption fees will be reduced to $4 for pets adopted from the shelter between July 1 and July 6, except July 4 when the shelter is closed to the public. All pets adopted at Gwinnett Animal Welfare have been vaccinated, neutered, and microchipped and are ready to go to their new home. The regular adoption fee is $45 for dogs and puppies and $30 for cats and kittens. Learn more and see all the pets currently available at the shelter at www.GwinnettAnimalWelfare.com.
If you can't wait that long for the next addition to your family, you can adopt any pet for free through the end of June.
Local Heroes Come to Animals' Rescue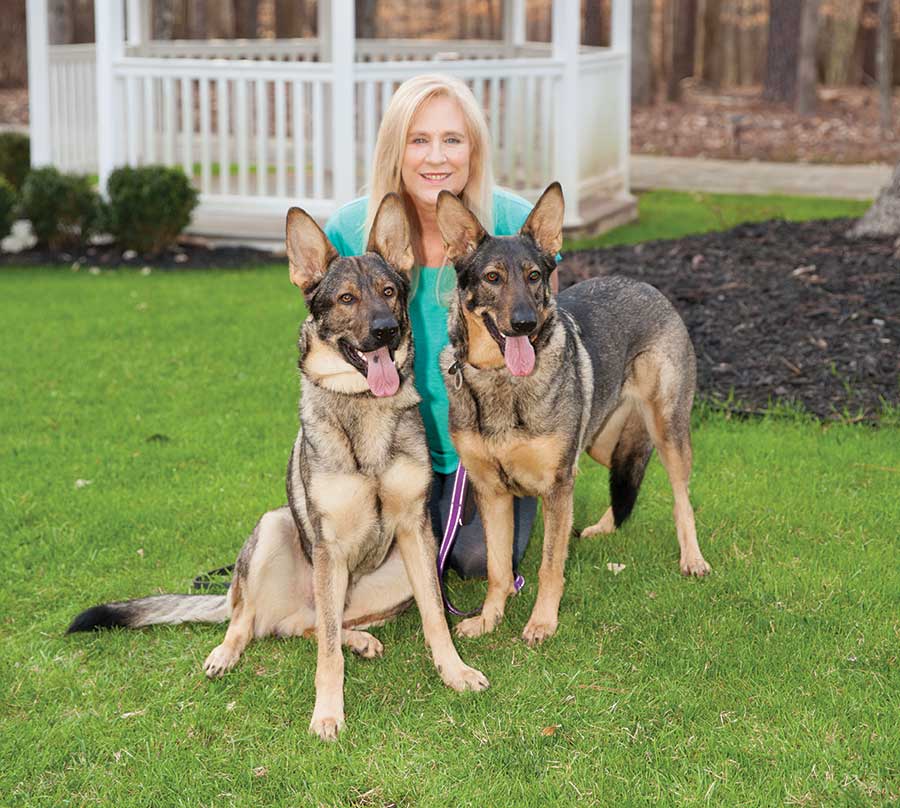 Two groups that that save animal lives
After losing the German Shepherd rescue dog she'd loved for a decade when he died suddenly, Debbie Robinson said she'd never own another dog.

She decided that, when she was emotionally ready, she would instead foster homeless dogs at her Peachtree Corners home. She already had an organization in mind — Canine Pet Rescue (CPR), a Dacula-based nonprofit that rescues German Shepherds and other herding breeds from kill shelters in the South.

Robinson and many other local residents are saving animals' lives through CPR and other groups such as Furkids, an Atlanta-based animal rescue and shelter nonprofit that operates a thrift store in Peachtree Corners.

About a dozen Peachtree Corners residents, including CPR's adoption coordinator Therese Aleman and foster coordinator Lila Hunter, volunteer or foster with CPR. Some of these volunteers and other local residents have adopted dogs through the organization, which helped find permanent homes for 100 dogs last year, Aleman said.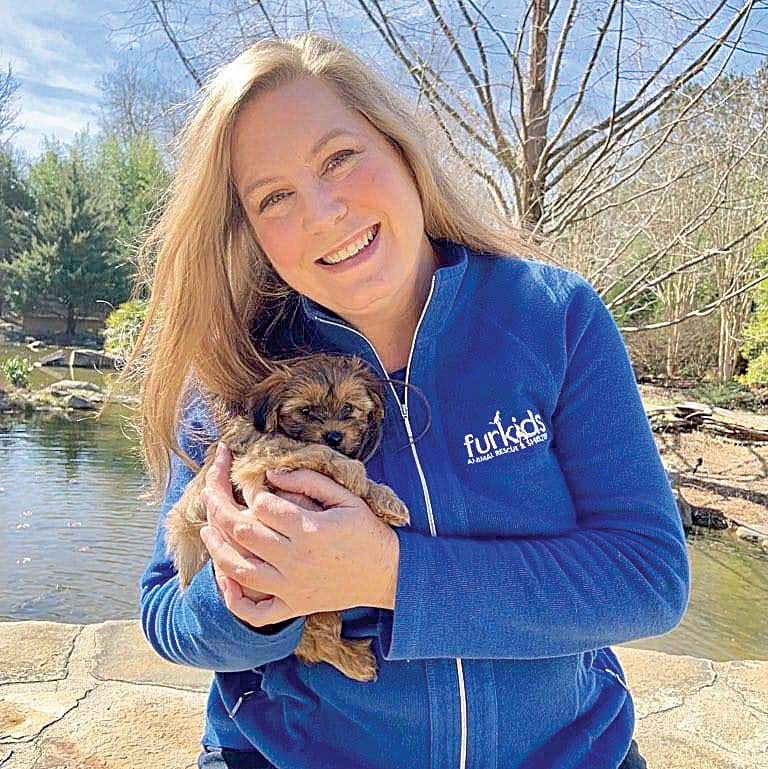 Meeting Maui

Robinson visited CPR two days after Dante died in July 2017 to donate his unopened medicine. She let the group know she was interested in fostering but said she was not "100 percent ready."

That resistance evaporated quickly. In September, she and her husband Barry accepted their first foster dog. In October, several foster dogs later, they took in the dog they could not part with — a thin, approximately 1-year-old German Shepherd they named Maui.
"For the first week, whenever she found a corner to hide in, that's what she would do," Robinson said.

The following week they got a call that someone was interested in adopting Maui. By that time, she had begun to allow the Robinsons to pet her and show her love.

"I just looked at Barry and said, 'I can't go through this again," Robinson said. Maui had found her new permanent home, and she'd brought with her a startling surprise.

Barry and Debbie Robinson.

Debbie and Barry Robinson's dog Maui, with her nine newborn puppies in 2017. They first fostered then adopted her through Canine Pet Rescue of Dacula.

Debbie and Barry Robinson kept one of their rescue dog Maui's nine puppies. Maui's son Hobie is behind her on the lawn.

Debbie and Barry Robinson's dog Dante, a German Shepherd rescue dog who died in 2017 after 10 years with the family.
Two weeks after arriving at the Robinsons' home, Maui was at a vet's office to be spayed when it was discovered that she was pregnant. She gave birth a week and a half later to 11 puppies. Eight males and one female, who was blind, survived.

CPR told the Robinsons they were willing to take the puppies off their hands, but the Robinsons chose to foster them all until they were old enough to be adopted out — a minimum of 10 weeks by CPR's rules.

"We had a rip-roaring time," Robinson said, of those days.

By last March, seven of the puppies had been adopted by families who regularly send the Robinsons pictures and news of them. The female dog was adopted by a service in Alabama that trained her to be a therapy dog.

The Robinsons kept one of the puppies and named him Hobie.
"I don't think I would have made it through Dante's passing if it hadn't been for these dogs," Robinson said. "I feel like Dante is back with me through Hobie."

CPR always has about 20 to 24 dogs available for adoption, housing them in foster homes and in a kennel at the horse farm of Carla Brown, a Gwinnett County State Court judge who founded CPR 10 years ago, in April 2009.

Brown said the Robinsons are "amazing."

"They really threw themselves into the organization in a way I know they didn't intend to do, and they really went into it with their whole heart," she said.

CPR is all-volunteer and privately funded through donations. It's a "a tiny rescue that does huge things," including taking on large cases that some national rescues have turned their backs on, Brown said.

She then shared one of her organization's mantras. "Saving one dog will not change the world," Brown said, "but for that dog, the world will change forever."
Second-hand savior

Furkids serves thousands of animals each year in what they say is the largest cage-free, no-kill shelter in the Southeast for rescued cats and at Sadie's Place, a no-kill shelter for dogs.

The group subsists on donations and with proceeds from its thrift stores, including a 9,000-square-foot store in Peachtree Corners that sells a wide variety of donated, gently used, merchandise.

Samantha Shelton, the group's founder and CEO and a Peachtree Corners resident, is grateful to her community for supporting the thrift store since 2007.

"It's been a tremendous source of revenue to support our program and to help us save lives," Shelton said. "Every time you donate an item from your home or come shopping with us, you're truly saving an animal's life."

Furkids has rescued and altered more than 30,000 animals since its founding in 2002. About 1,000 animals are in the program today in Furkids shelters, PetSmart and Petco adoption centers and more than 400 foster homes.

Last year, Furkids bought nine acres in Cumming, at 5235 Union Hill Road, to consolidate its shelters onto one property. Also last year, the group launched its "TransFur" transport service, taking rescue animals from kill shelters across Georgia to no-kill shelters in Northern states, where there is high demand for adoptable animals. So far, 1,300 cats and dogs have been transported, Shelton said.

"We've done some amazing life-saving throughout metro Atlanta and all across Georgia and it's really because of the community support that we've been able to save as many lives as we've been able to," Shelton said. "We're excited for the future."
Learn More Here
Canine Pet Rescue — P.O. Box 248, Lawrenceville, Ga. 30046, 1-855-435-7473, caninepetrescue.com.

Furkids Thrift Store — 4015 Holcomb Bridge Road, Suite 400, Peachtree Corners, Ga. 30092, 770-817-1405, furkids.org. Furkids' cat shelter is just outside Peachtree Corners at 2650 Pleasantdale Road. Its dog shelter is in Alpharetta at 1520 Union Hill Road. Furkids also has thrift stores in Marietta and Lawrenceville. ■