Silver and Gold: A Glimpse into Gwinnett County Girl Scouts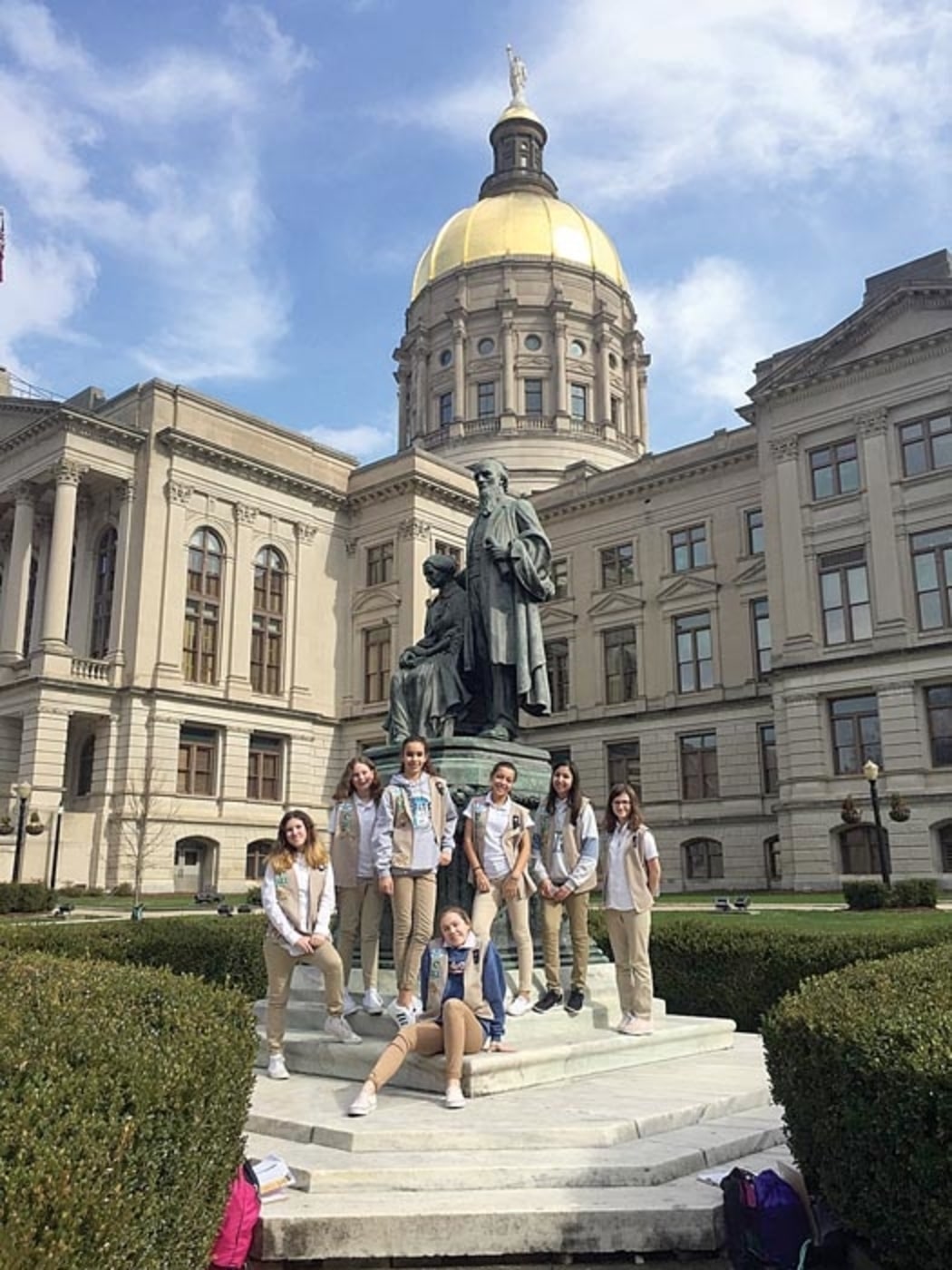 Being a Girl Scout is about more than selling cookies and earning cute iron-on patches. It's about young girls coming together to be a constructive force for good in their communities, spending time in the great outdoors and communing with nature.
The Girl Scouts (GS) organization has endured a tornado of change in the past few years, what with similar youth programs such as the Boy Scouts (now Scouts BSA) opening to female enrollees, not to mention the limitations of extracurricular activities in the wake of COVID-19. Yet the merry band of sashed sisters marches on, thriving albeit in new formats.
Angela Pearson, National Delegate for the Girl Scouts of Greater Atlanta council and Service Unit Director for Norcross, has served girls in the program for decades and had interesting insight into the current state of the Scouts.
"We have switched to virtual for the majority of our activities. The service unit is not pressing having any in-person events as that is a decision for families to make. Each troop is deciding what type of face-to-face activities they are participating in based upon their comfort level," Pearson said. "Safety is an important tenant of the Girl Scout program."
Gwinnett Girl Scouts year round
In a normal year, the Gwinnett Girl Scouts calendar would be overflowing. Girl Scouts in Duluth have participated in the Christmas Tree Cheer Project for over a decade, decorating table-top Christmas trees to bring cheer into the rooms of children hospitalized during the holidays at Children's Healthcare of Atlanta (CHOA). This year, the partner charity was Meals on Wheels, since CHOA decided not to participate for safety reasons.
"We usually send around 75 hand-decorated trees to CHOA each year. These trees go to children who are stuck in the hospital during the Christmas season," troop leader Polly Barcena said. "Each Girl Scout troop decides the theme of their trees. I have seen so many wonderful themes over the years. Examples include Star Wars, Micky and Minnie, Candyland, Disney Princess, Minions, Winter Wonderland and the list goes on!"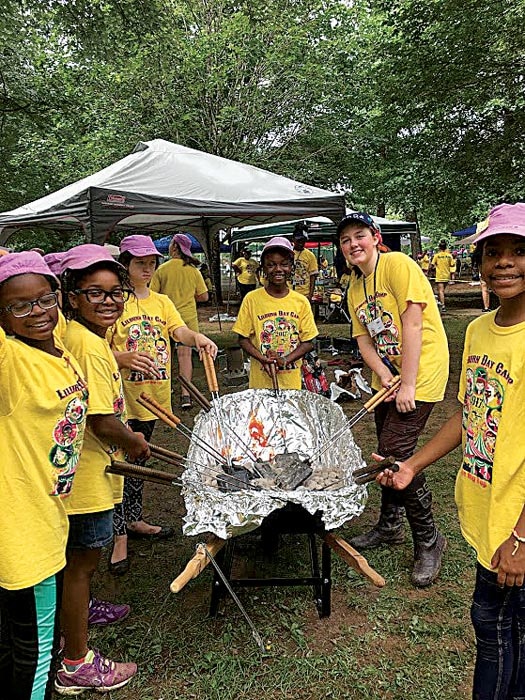 In the summer, many girls spend the first week of June at Lilburn Summer Day Camp. Nearly 400 girls and volunteers enjoy activities from woodworking to outdoor cooking and science experiments to crafts. Older girls often return to volunteer as camp assistants after years of attending as campers.
Last year, the camp adopted a virtual format to allow for safe fun and fellowship. It is unclear if it will resume the virtual format for 2021, so visit lilburndaycamp.org for updates.
And let's not forget the Gwinnett County Girl Scout Bake-Off, a staple for close to 35 years. Skillful baking relies on a knowledge of math and chemistry and helps foster an appreciation of the culinary arts. Each year, more than 100 Girl Scouts in grades K through 12 compete locally with a range of homemade goods they make — with no help from mom or dad. Contestants progress based on wins and the final county-wide competition is decided by community judges.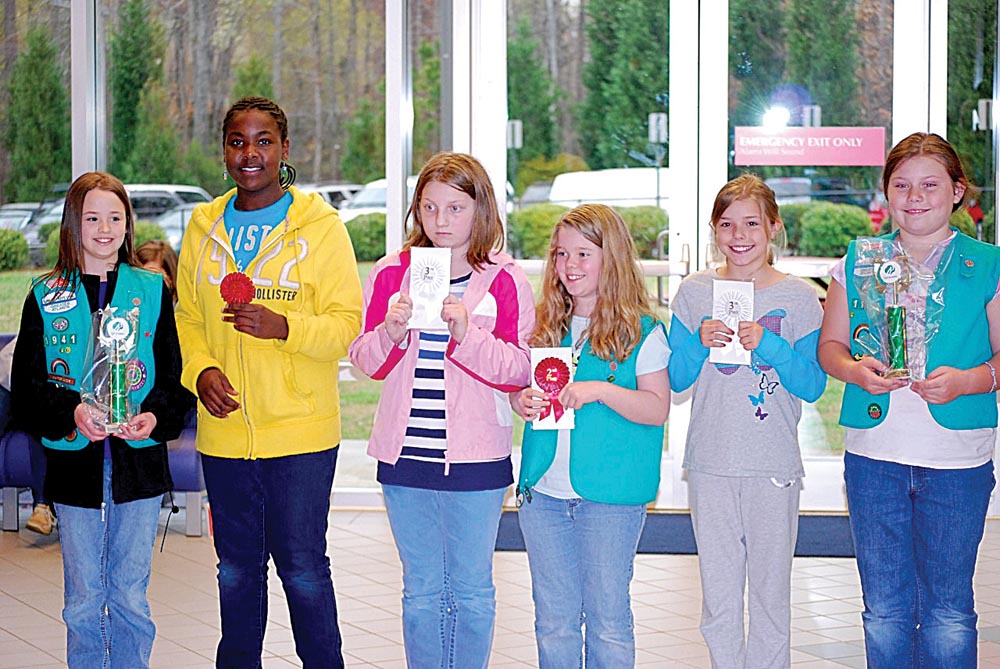 Though some of these events, and many others, have had to be adjusted due to the pandemic, Girl Scouts across the county still manage to connect in different ways and grow with their troops.
A different kind of troop
All troops have their purpose and their place, but some stand out for their unique function. Gamma Gamma Sigma (GGS) is a feather in the cap of Gwinnett County scouting, celebrating 10 years with 35 current Girl Scout members. It was created as an avenue to retain older girls considering leaving the GS program, open to grades 6 to 12.
"The pillars of my troop are Sisterhood, Philanthropy and Academic Excellence," Pearson said. "We are a community driven organization that strives to help girls build courage, confidence and character to help the world be a better place." She explained that GGS is a unique leadership development program that combines the proven outcomes of the Girl Scout Leadership Experience (GSLE) through a "sorority-type" group targeting teens.
In yet another effort to include all young women, Gwinnett Girl Scouts also offers Outreach Troops, to make sure that no girls miss out on Girl Scouts due to language or financial barriers.
"We are committed to providing accessible program opportunities where they are most needed," said Leslie Gilliam, Communications Advisor Temp of Girl Scouts of Greater Atlanta. "This summer, Girl Scouts, in a partnership with Gwinnett County Parks, provided STEAM [Science, Technology, Engineering, Arts and Mathematics] kits to 400 Gwinnett girls to keep them engaged in fun, educational activities as their worlds shrank due to the pandemic."
A shining golden light
With every unique troop, there are unique go-getters who set themselves apart. For the truly dedicated and enterprising Girl Scout, there is the high honor of the Gold Award bestowed on those who exhibit the noble qualities professed in the official Girl Scout Promise and Law. The main requirement is the completion of an extensive service project that will have a lasting positive impact on a candidate's community.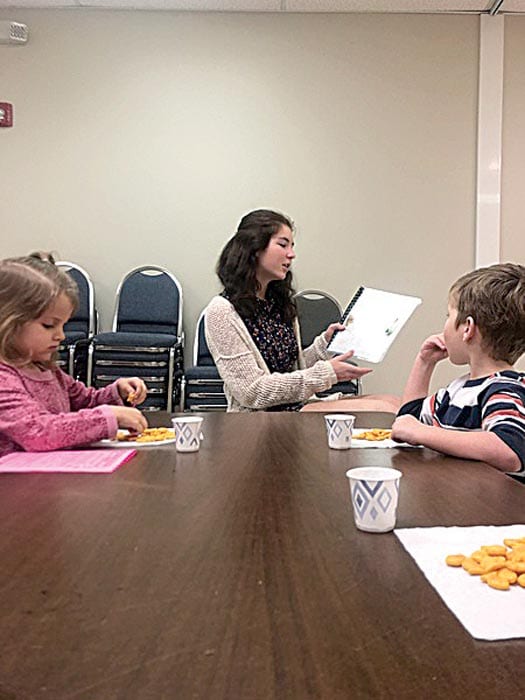 Charlotte Burts of Norcross High School recently received her Gold Award with her project dubbed "Peachtree Corners Outdoor Education and Improvement," which focused on environmental education for children ages 6 to 18.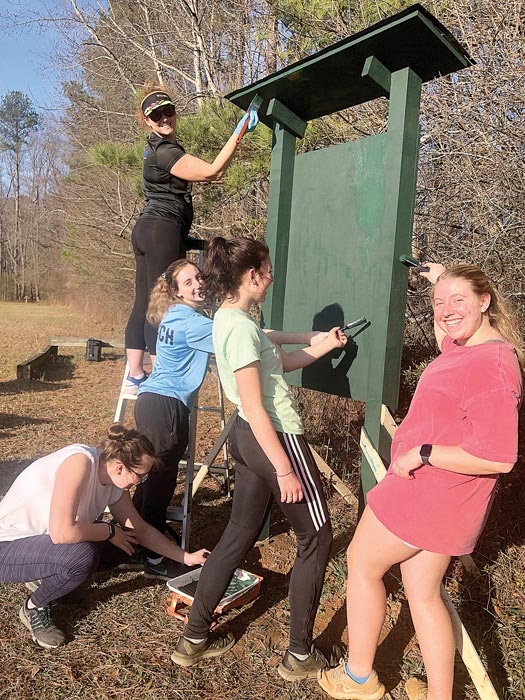 Burts and her teams produced an extensive field guide about wildlife in Georgia, a children's book about wildlife and sustainability practices, five directional signs and one message board at the Fields Club in Peachtree Corners. She has used the children's book for literacy programs at Pinckneyville Middle School, and through this project has promoted environmental awareness at Simpson Elementary, Norcross High School, Simpsonwood United Methodist Church and Gwinnett County Public Library.
"It is crucial that people understand, appreciate and know about ways to protect the environment in their daily lives," Burts said.
When asked about the fondest memories of her 12 years of scouting, Burts spoke of her troop hosting Father-Daughter dances. "Getting to see the girls and their dads take silly pictures and make their way through the craft tables, and reminiscing the years I did those activities with my dad, always made those nights so special to me," she said. "My troop participated as the hosts of the dance many times, and every year we had the same excitement of picking themes and songs to give the younger girls the same amazing experiences that we had in previous years."
Burts clearly has a strong altruistic mindset, along with the other fine young ladies of Troop 1106 that she has grown up alongside. So it makes perfect sense that she would want to make her troop proud with her Gold Award project.
"For as long as I can remember, I have always looked up to older Girl Scout members who were working toward the higher awards in Scouting. Hearing about the impacts that they made on the community and seeing the results of these projects in schools and neighborhoods made me so excited for the time when I would have the opportunity to do the same," Burts said.
What sets Girl Scouts apart
Kids these days have many worthwhile youth and recreational programs to choose from. So the question remains: why Girl Scouts?
"Girls have unique developmental needs and participating in a program tailored to those needs has well-documented benefits. Girl Scouts is, and always has been, the expert on girls. Girl Scouts is so much more than a single-gender youth program; it's the only one that's girl-led!" Gilliam said.
"Girls choose the exciting, hands-on activities that interest them most—whether that's earning badges, exploring the great outdoors, learning business skills while selling Girl Scout Cookies, or making a difference in their community."
Gilliam expanded upon the vibrancy of the Gwinnett program, pointing out that "it's not unusual to see three generations of Girl Scouts in a family."
The success of Girl Scouts lies with the parents, leaders and girls who spend their time and energy to ensure its success. "Looking back, I am so glad I stepped up to be a Girl Scout Troop Leader," Barcena said. "It was scary and unchartered territory. But my desire to develop my daughter into a servant-leader helped me to push past my fears."
Burts explained that development through scouting happens one step at a time. "As you complete service projects, go on campouts and complete Scouting Journeys, you are able to learn so much about yourself and being a member of a community, which is an unparalleled experience for young girls," she said.
A popular scouting song that has been around for ages (at least as far back as this writer's tenure as a Brownie and a Junior), sums up one of the great values of scouting: "Make new friends but keep the old. One is silver and the other's gold."
And that leads to an old cliché that rings true: Once a Girl Scout, always a Girl Scout.

Summer 2022 Town Center Events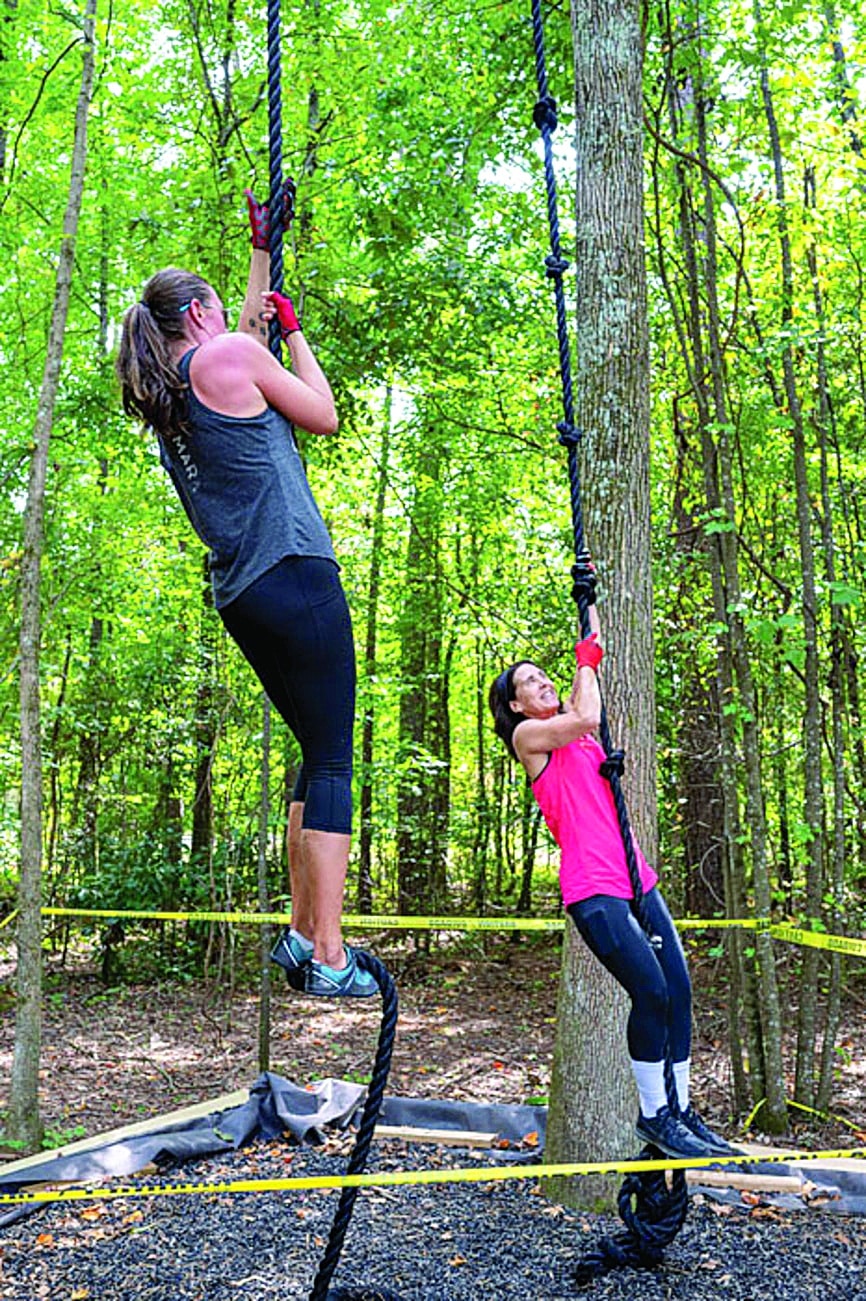 Town Green Calendar
Peachtree Corners Town Center- Town Green
5140 Town Green Blvd., Peachtree Corners
peachtreecornersga.gov
Important Note: All city events are subject to postponement or cancellation due to current health and safety concerns, as well as other mitigating factors. Please check the city website and calendar for updates and COVID protocols. If reservations, masks and other precautions are required, the city's website will include all necessary information at least one week before the event. Check peachtreecornersga.gov.
For the safety and convenience of all guests the following items are prohibited on the Town Green: glass containers; fires or barbecue grills; hard-sided or large coolers; large or over-sized bags/backpacks, luggage, or duffel bags; fireworks or sparklers; smoking, vaping or use of any tobacco products; illegal substances or drugs; pets or animals, with the exception of service animals; flying objects, including but not limited to sports balls, flying discs, beach, balls or drones; tents, tables or staking. No items can be affixed to any park infrastructure.
2nd Annual Peachtree Corners Decathlon Registration Open
Register now for the decathlon on Saturday, October 29
peachtreecornersga.gov/265/PTC-Decathlon-2022
Email Alex Wright at awright@peachtreecornersga.gov with questions.
Registration fee is $20 and includes t-shirt.
Men and women ages 18+ are invited to register for the second annual Peachtree Corners Decathlon to be held on the Town Green Path to Fitness. Sixty participants will compete in 10 events, including wall climb, sandbag carry, rope climb and run. Awards will be presented in several categories.
CrossFit and Yoga on the Green
Thursdays through September 29. 10-11 a.m.
August 4, 11, 18 and 25. September 1, 8, 15, 22 and 29.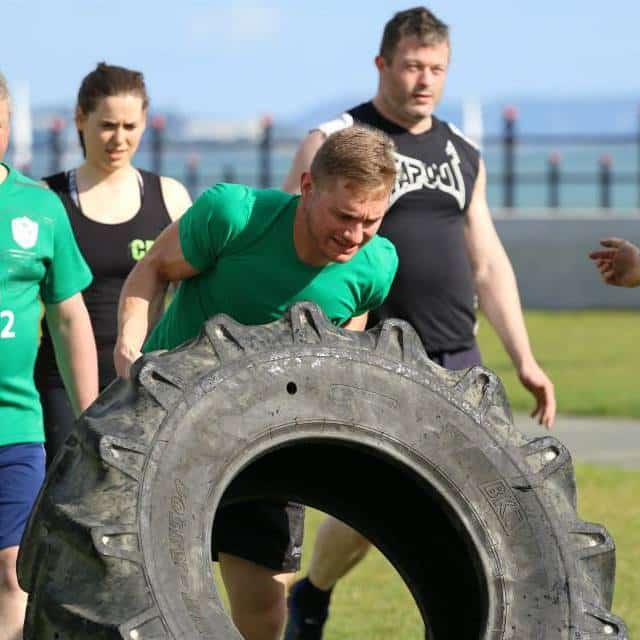 Get fit with a free workout offered by Terrance Fox with CrossFit PPG. Everyone is invited, regardless of age or fitness level. This program relies on movements performed at high intensity to achieve a health and fitness level that sustains any lifestyle.
Yoga on the Green
Tuesdays through September 27. 8-9 a.m.
August 9, 16, 23 and 30. September 6, 13, 20 and 27.
Taught by David Penn from Sun Dragon Yoga, this free yoga class will help with flexibility and balance. Bring water (no glass containers), a small towel or two, and a mat if you have one; be sure to wear comfortable clothes.
Flicks on the Green
Saturdays, August 6, September 3 and October 1. 7-9 p.m.
Admission is free. Bring the family, along with a cooler and blanket, to enjoy a movie on the Green.
September 3: Captain America: The First Avenger — During World War II, Steve Rogers is transformed from a frail man into Captain America, the Marvel superhero. He must stop the Red Skull's plan for world domination.
October 1: Lego Batman — In this computer-generated superhero comedy, Batman needs to overcome his fear of losing his friends to stop the Joker's evil plans.
Night Music
Saturdays, August 13, September 10 and October 8. 7 p.m.
Admission is free. Every month through October, bands and tribute take to the stage on Town Green.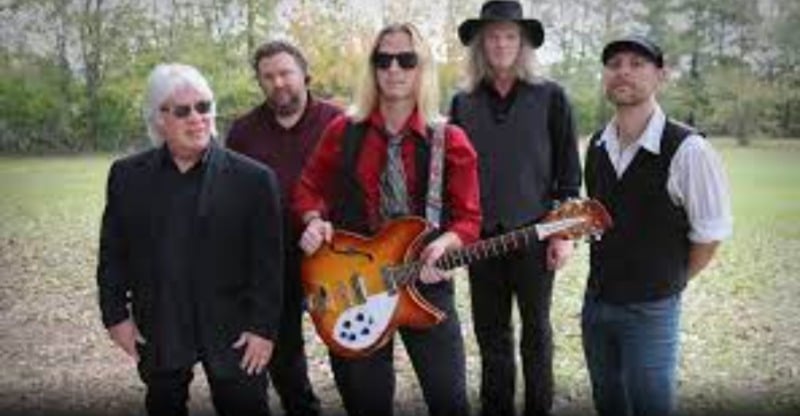 August 13: The Wildflowers — The Wildflowers are America's premier Tom Petty & the Heartbreakers tribute band. With a passion for Petty's music, they bring music lovers the songs they adore. Be sure to go to peachtreecornersga.gov and click on the calendar for details.
September 10: The Artisanals! with Rosey — The Artisanals! are missionaries of rock and roll that bring their explosive live show to stages around the country. Rosey is a singer-songwriter and rock 'n roll soul siren who has toured with Morcheeba and Melissa Etheridge.
October 8: Anniversary Celebration with Marcy Playground — 90s alternative rockers Marcy Playground are most known for their 1997 platinum album that included the hit "Sex and Candy," but they also have noted songs on soundtracks for movies such as Cruel Intentions and Antitrust.
Sports on the Screen
Saturdays, August 20, 7:20 p.m. September 17 and October 15, time TBD. Admission is free.
Bring friends and a loaded cooler to enjoy sports on the Town Green screen.
August 20 — Braves vs Astros
September 17 — TBD
October 15 — UGA vs Vanderbilt
PTC Summer Concert Series — Stayin' Alive with the Mike Veal Band
Saturdays, August 27 and September 24. 7-10 p.m. Admission is free.
Head over to Town Green on the last Saturday of the month for good times and great music.
August 27: Stayin' Alive — The quintessential tribute band to the Bee Gees, Stayin' Alive giving audiences the sights and sounds of a full Bee Gees playlist with hits like "How Deep Is Your Love" and "Jive Talkin'." The Mike Veal Band opens the show with a hot combination of blues, rock, funk and fun.
September 24: Vertical Horizon with All the Locals — Vertical Horizon's song "Everything You Want" sold over two million copies and became the most played single of 2000. Today's Vertical Horizon has evolved and added to their sonic tapestry. The Atlanta-based band All the Locals kicks off the evening at 7 p.m. 

Peachtree Farm Stand- August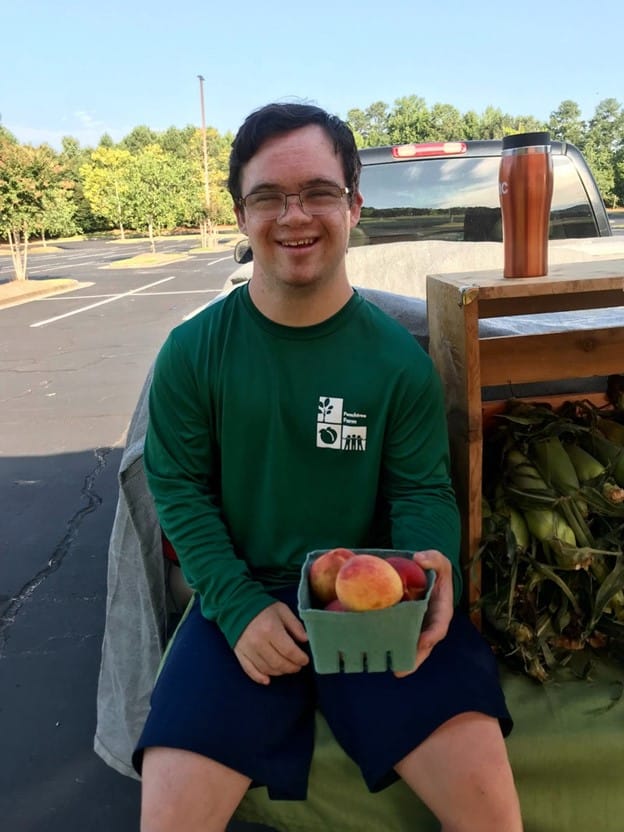 Peachtree Farm Stand in August
Saturdays, August 13 and 20. 8 a.m.-12 p.m.
Peachtree Farm
356 Research Ct., Peachtree Corners 30092
770-366-9589, peachtreefarm.org
Peachtree Farm Stand is opening at a new location. A nonprofit that provides jobs and training to adults with disabilities, Peachtree Farm provides fresh tomatoes, peaches, corn and more.

2nd Annual Peachtree Corners Decathlon Registration Open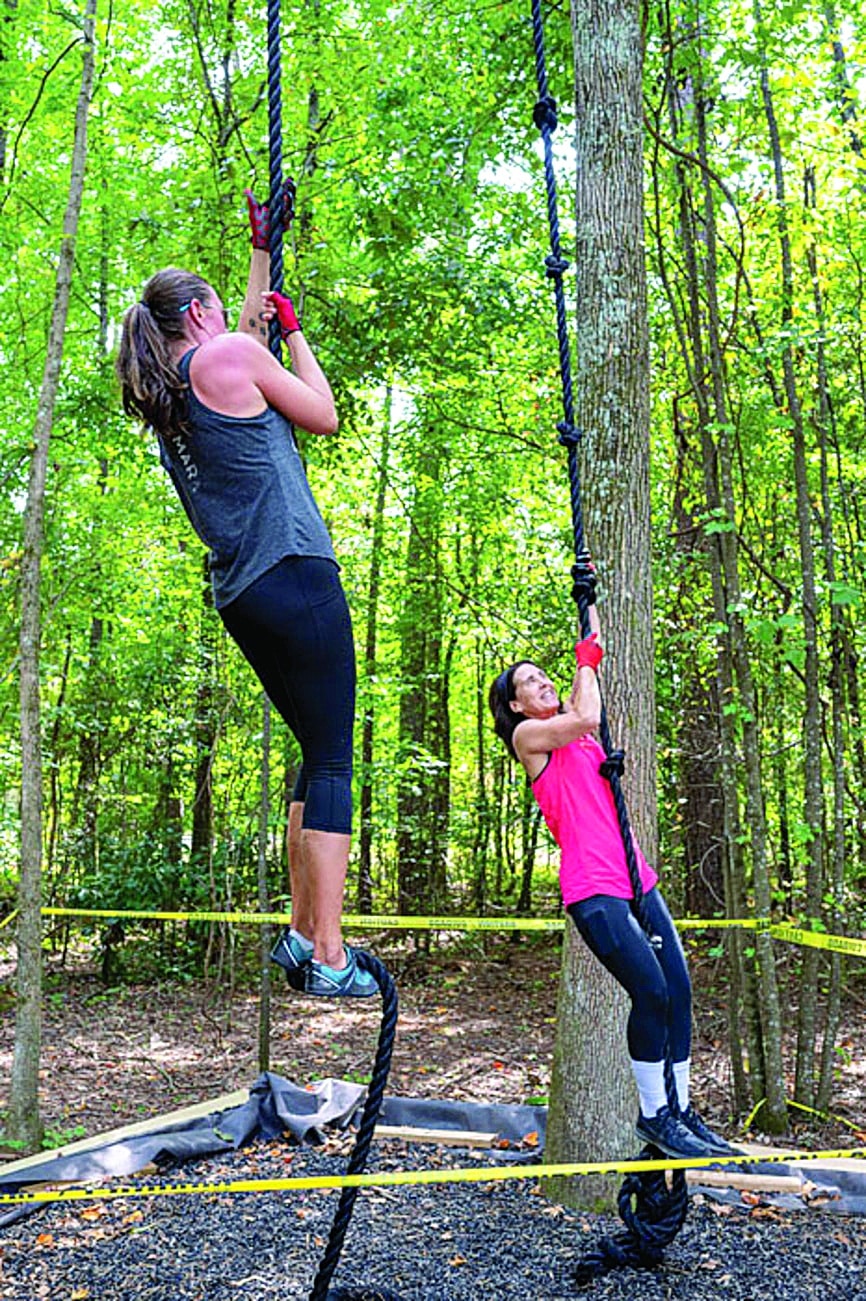 Register now for the decathlon on Saturday, October 29
peachtreecornersga.gov/265/PTC-Decathlon-2022
Email Alex Wright at awright@peachtreecornersga.gov with questions.
Registration fee is $20 and includes t-shirt.
Men and women ages 18+ are invited to register for the second annual Peachtree Corners Decathlon to be held on the Town Green Path to Fitness. Sixty participants will compete in 10 events, including wall climb, sandbag carry, rope climb and run. Awards will be presented in several categories.